Where to find the most beautiful fairytale villages in Europe? We have covered the most magical European villages you have to visit!
Which is the most beautiful village in Europe? It really is a damn difficult question to answer!
Some of the fairy-tale villages in Europe are based in the Austrian Alps, others on the Spanish islands or in the beautiful British countryside. The picturesque locations in the shadow of the metropolis are rich with original monuments, regional traditions and a specific atmosphere. There can be at least as many reasons for a weekend getaway to a small village as there are beautiful villages across Europe.
Best villages in Europe – car hire:
We have rented cars many times during our trips to see the most beautiful villages in Europe and we always used discovercars.com
Check out our guide to the Europe rental car companies or simply explore the options directly on discovercars.com if you need a car during a trip in Europe.
Let's face it! It is really hard to create a list of the most picturesque villages in Europe. There are so many that one will always be missed.
Here are some of the most beautiful villages of the Old Continent, in which you will certainly avoid crowds and feel the atmosphere of quiet village life.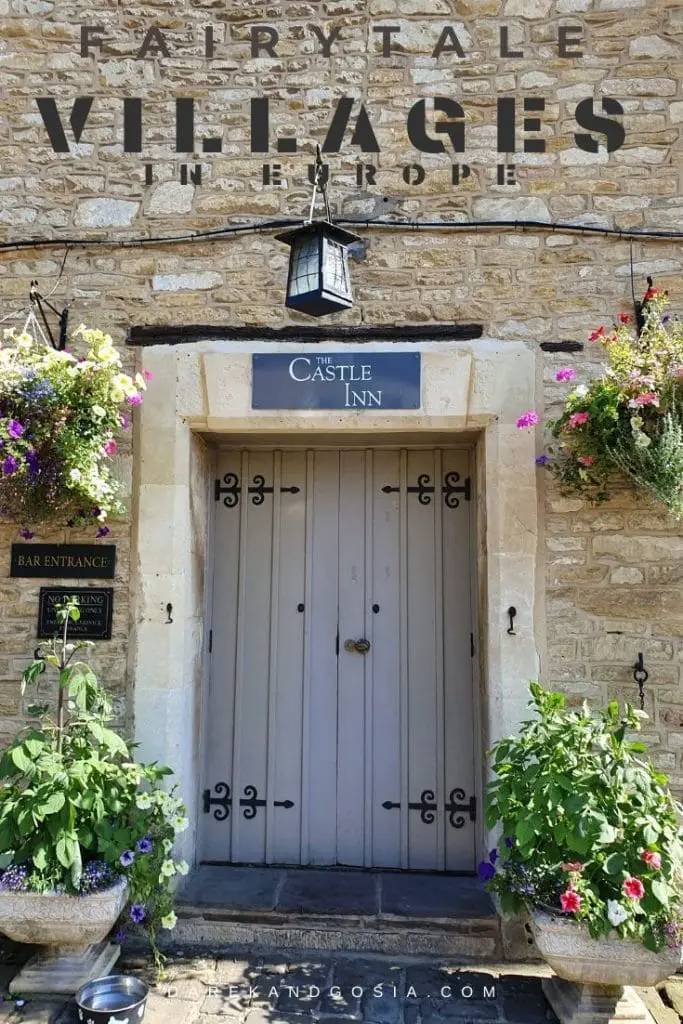 Most beautiful villages in Europe:
1. Bibury village, England
Known for its honey-toned stone cottages, Bibury has been called one of the most beautiful villages in Cotswold. One of the main tourist locations in the village is Arlington Row, which overlooks a water meadow and its accompanying river.
This area has several aged cottages that date back to the 16th century. Bibury has also been the backdrop for a couple of notable blockbuster movies – including Stardust, and the very well-known Bridget Jones' Diary.
Without a doubt, Bibury is one of the most famous villages in Europe and one of the best places to visit near London.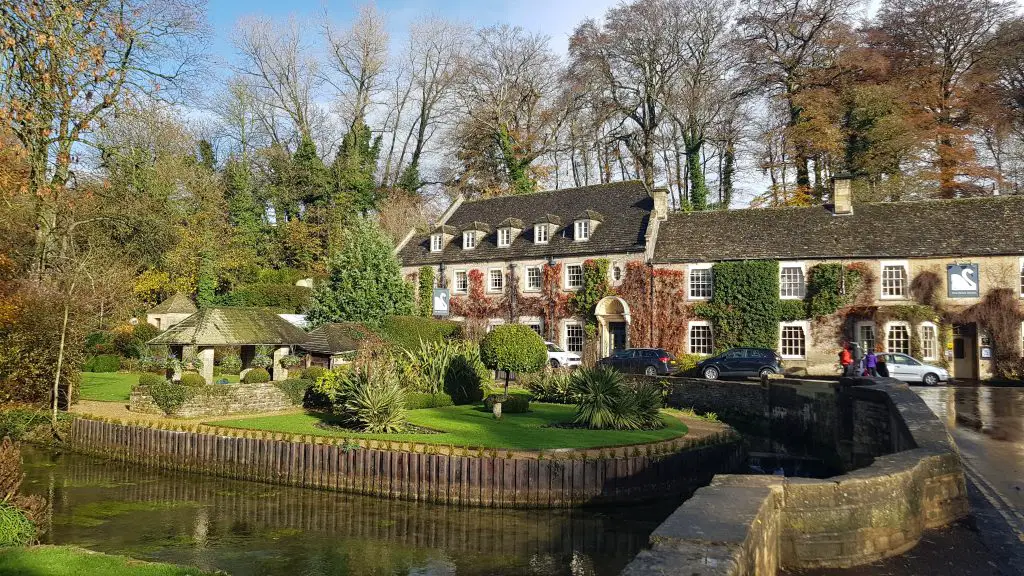 2. Zalipie, Poland
Recommended by Katalin from ourlifeourtravel.com
Zalipie is a small village in the Polish countryside, about 1.5 hours away from the well-known city, Krakow, close to the Vistula river. The best way to approach it is by car.
The reason this tiny settlement is famous not only in Poland is their habits of painting floral patterns over their houses since the second world war. The place is often referred to as the painted village of Poland thanks to the numerous, colourful decorations that were first created to cover up the damages after the second world war and bring joy for the locals.
The leading artist's old house turned into a museum, but other properties are worth walking around too. You will see houses, barns, and fences decorated with various patterns across the village. Would you add Zalipie to your list of top fairytale places in Europe?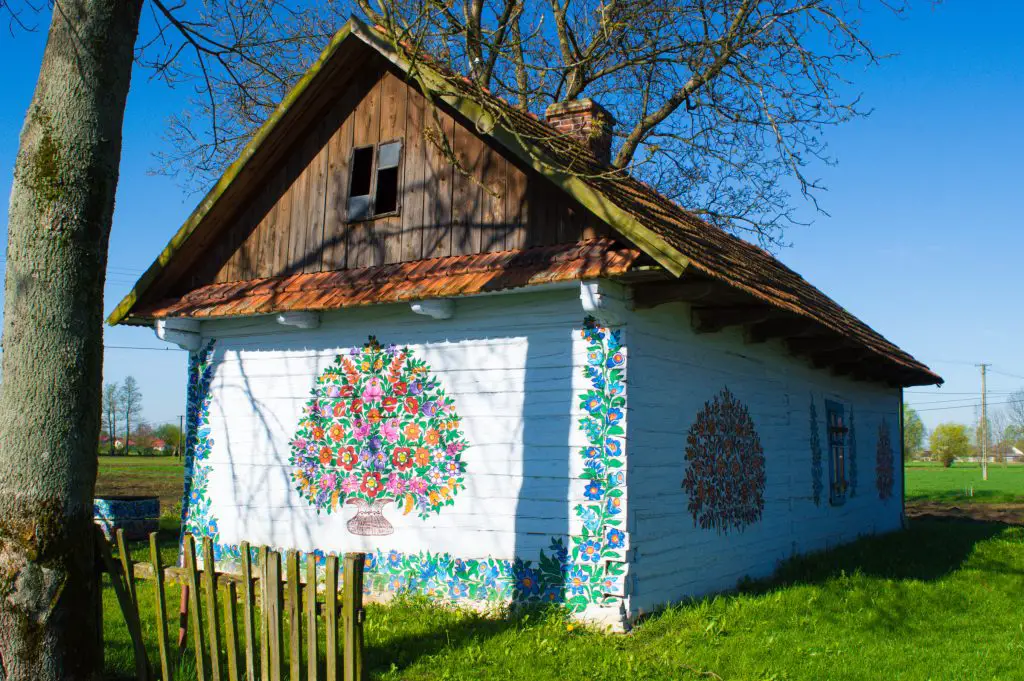 3. Filzmoos, Austria
One of the best small villages in Europe! This beautiful village is perfect for a family skiing holiday. Filzmoos is known for its traditional restaurants that offer local cuisine, as well as the perfect local skiing scene!
Get to know the friendly locals, take a ride on one of the many buses that frequent the popular areas in and around the village, and revel in the unspoiled nature that can be viewed all around you. Filzmoos may be a small village, but it has a big heart at its centre.
If you are looking for beautiful places in the Austrian Alps, Fizmoss village is definitely one of them!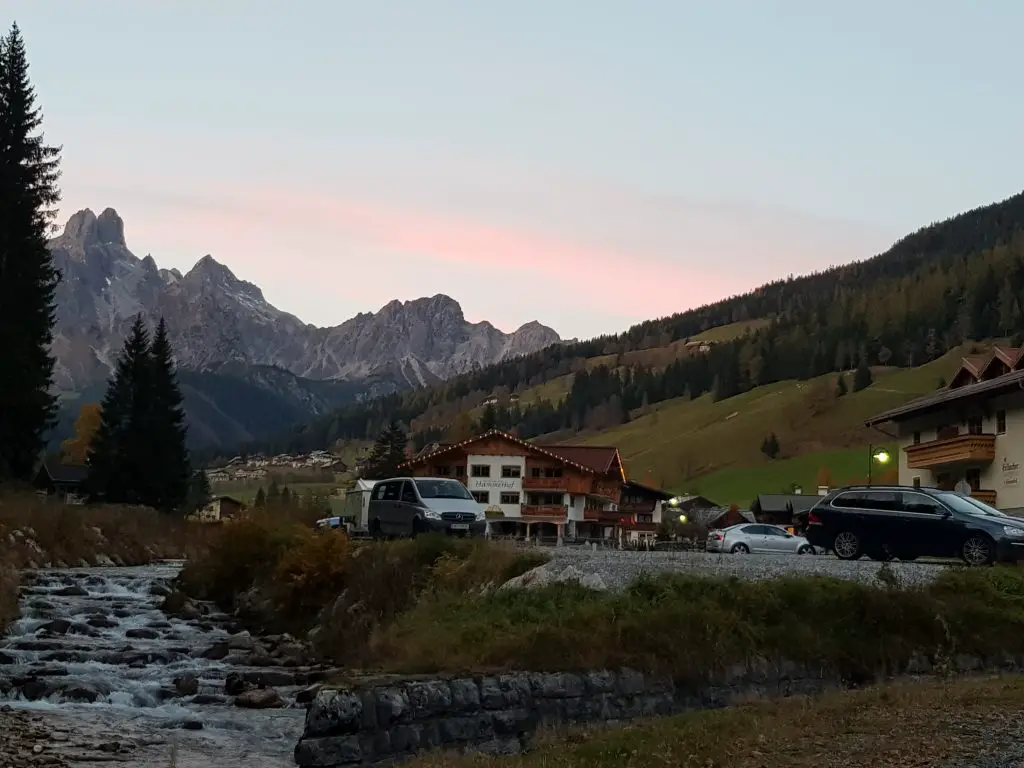 4. Giethoorn, Netherlands
Recommended by Kat from wandering-bird.com
If you're looking for a pretty village in Europe, look no further than Giethoorn. This small Dutch village is one of the most unique places we have ever been- and it's famously known as the village with no roads.
Instead, the main way to get around Giethoorn village is by boat- and all the houses are built on the banks of small canals.
There are bridges which go between the islands, and as a tourist it's perfectly acceptable to wander around, staring at the stunning houses and imagining what it would be like to live there- and how you'd bring in the weekly shopping! You can also hire a boat and explore the waterways yourself, which is a lot of fun.
As well as houses, there are bars, cafes and restaurants. There are also tourists – a lot of tourists. I highly recommend going earlier in the day, before the tour buses arrive. We stayed at Giethoorn for a couple of nights whilst touring Europe in a motorhome – and it was wonderful to be able to explore to footpaths, bicycle trails and the pretty marina on the other side of the river.
Without a doubt, this is one of the most beautiful villages in Netherlands!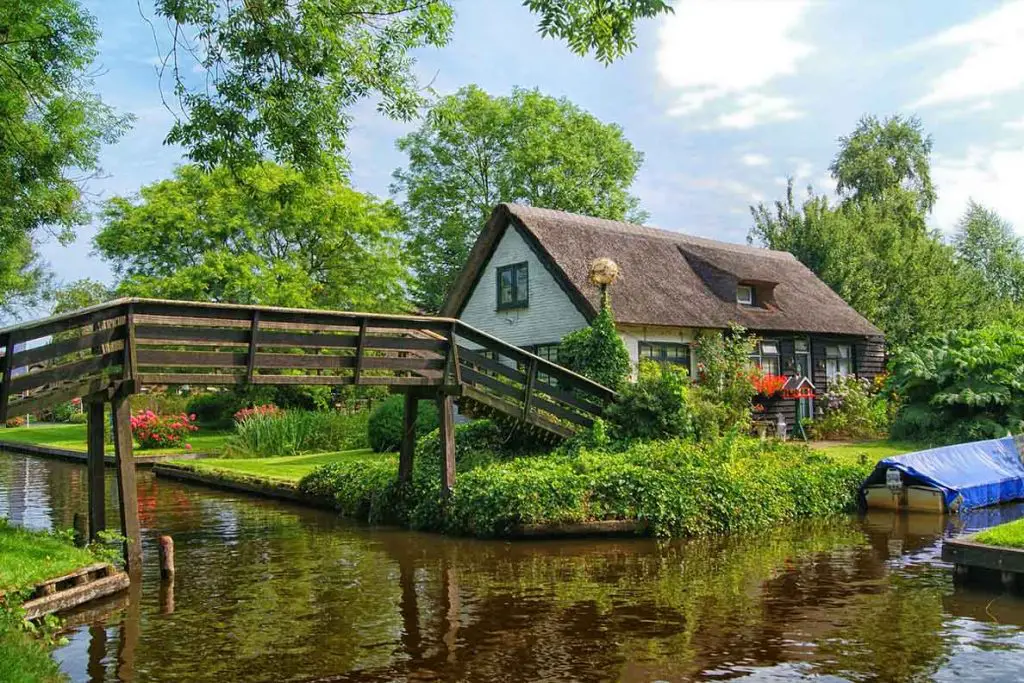 5. Castle Combe, England
The prettiest village in England, Castle Combe is situated within a valley in the Cotswolds. This village is one of the most visited places in the Cotswolds area, with much of its fame coming from the various films that have used the location as a backdrop.
The village, itself, was built around Market Cross, with St. Andrew's Church dating back to around the 12th century, and the rest of the area following over the 14th to 15th century. Like Bibury, Castle Combe also appeared in the 2007 movie Stardust.
It really is a strong contender for the best village to visit in Europe and one of the must-see villages near London.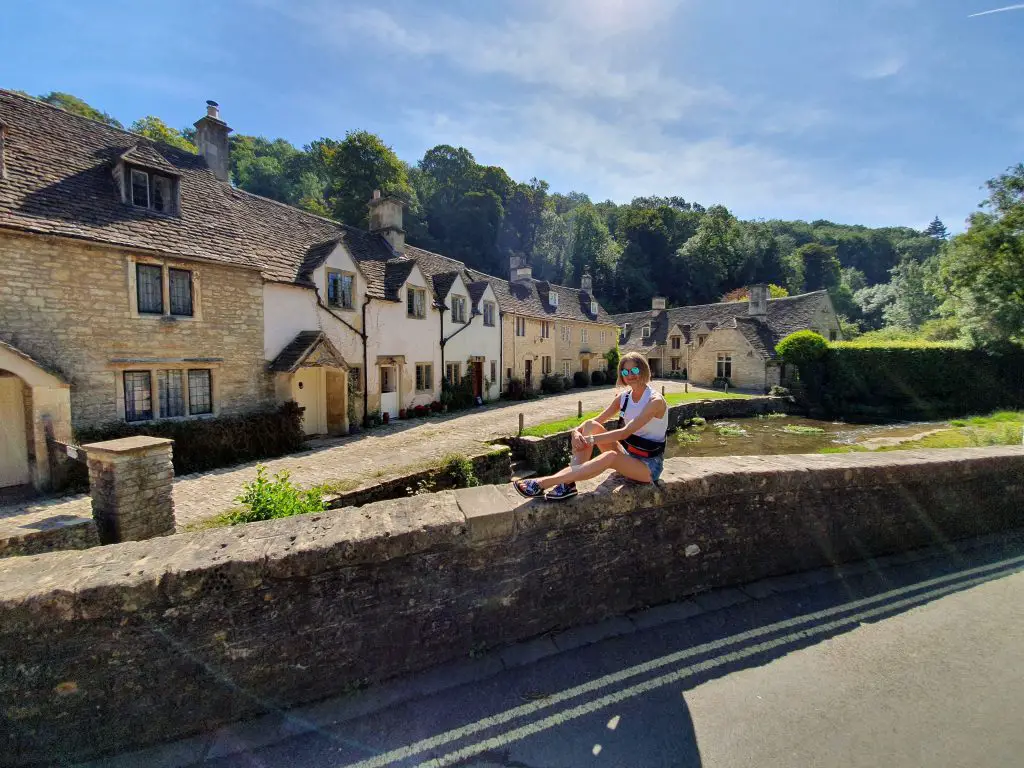 6. Volosko, Croatia
Recommended by Veronika from travelgeekery.com
Volosko is a lovely little fishing village on the outskirts of Opatija, a popular tourist hotspot in the North of Croatia.
Volosko is laid-back. The charming village belongs to locals and they are not fully dependent on tourism here. Strolling through the winding alleys of the Old Town, you barely come across anyone. Usually just cats.
A few excellent restaurants have sprung up in Volosko. My most favourite is the simple Ribarnica – a little restaurant with daily fresh catch, where you simply point to what you'd like to have and tell the lovely ladies whether you prefer grilled or fried. It's authentic and delicious.
Other than that, Volosko is great if you like walking. The 12km long seaside promenade called Lungomare connects Volosko to Opatija (3km) and continues all the way to Lovran.
When it comes to beaches, Volosko has only a few small ones. You can jump off into the water from the rocks or cemented pathways, but it pays to stroll just a little further outside the village for much better beaches. So, is Volosko on your list of the most beautiful villages in Europe?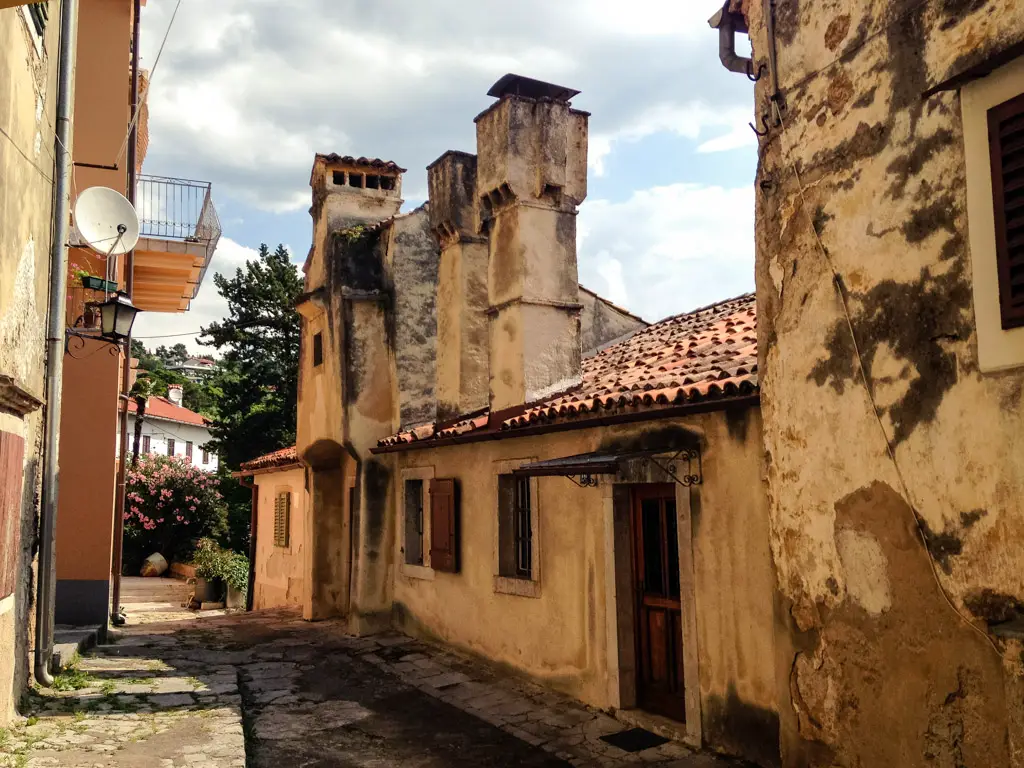 7. Cheddar, England
One of England's landmarks and most spectacular destinations, Cheddar holds many secrets within its walls. Learn fascinating facts about our prehistoric ancestors, try your hand at caving or rock climbing, or just explore the gorge and the caves for a taste of history and nature.
If it happens to be raining, why not add to the atmosphere by taking a trip into the caves to see where Britain's oldest skeleton was discovered! There's nothing to fear down in the dim lights of the caves; your tour guide will help you every step of the way.
The beautiful Cheddar Gorge located in southern England is one of the most stunning natural wonders in Europe. We have been to a lot of places in England and we can't recommend the Cheddar village enough. This fairytale village UK just has to be seen!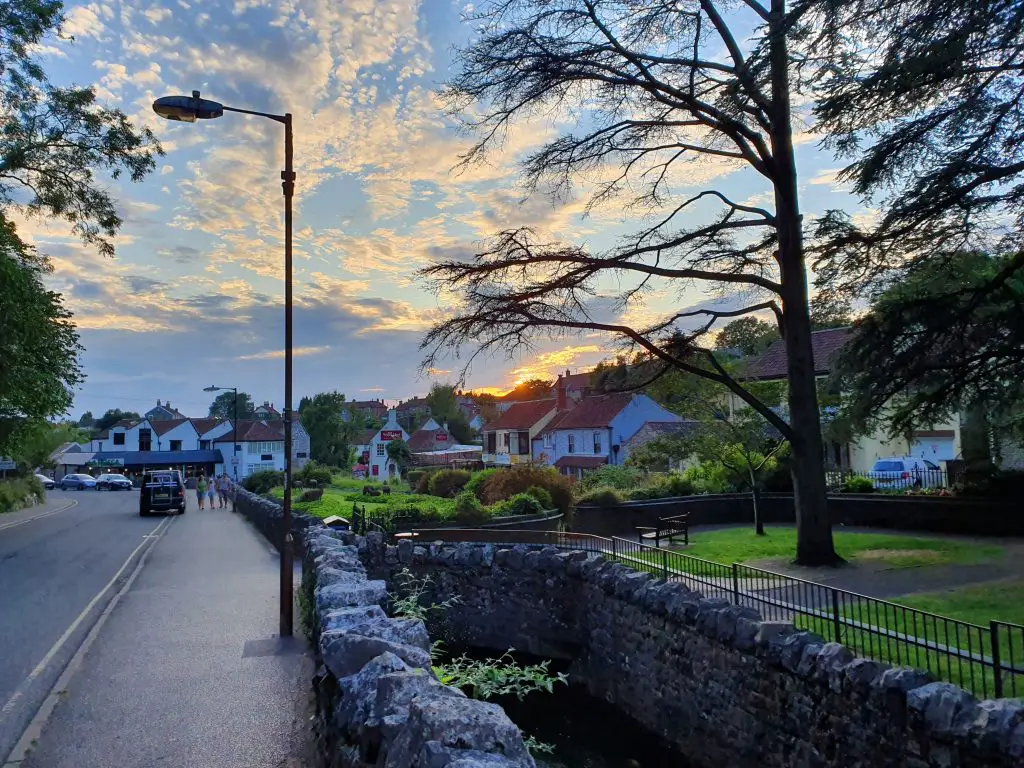 8. Ushguli, Georgia
Recommended by Emily from wander-lush.org
If you are looking for quaint European villages, this one has to be on your list! Ushguli is an alpine village in the Republic of Georgia's north-western Samegrelo-Zemo Svaneti region, close to the Russian border.
The name 'Ushguli' actually refers to four settlements clustered in the picturesque Inguri River gorge. Together, they make up the UNESCO World Heritage Site of Upper Svaneti, inscribed in 1996 for its historical value.
The highest part of Ushguli, known as Chazhashi, is by some measures the highest continuously inhabited village in Europe. It's known for its medieval stone towers, or koshki, that were once used as fortified homes by the Svan community. More than 200 examples still stand in Chazhashi alone.
Apart from its unique architecture and distinctive Svan culture (which has its own language, customs and cuisine), Ushguli boasts incredible scenery, with a backdrop of perennially snow-capped mountains, alpine valleys and rocky slopes.
The village can be visited as a day trip from the nearby city of Mestia but may be cut off during winter depending on snowfall. Another option is to trek via the popular Mestia-Ushguli trail, which takes 3-4 days to complete.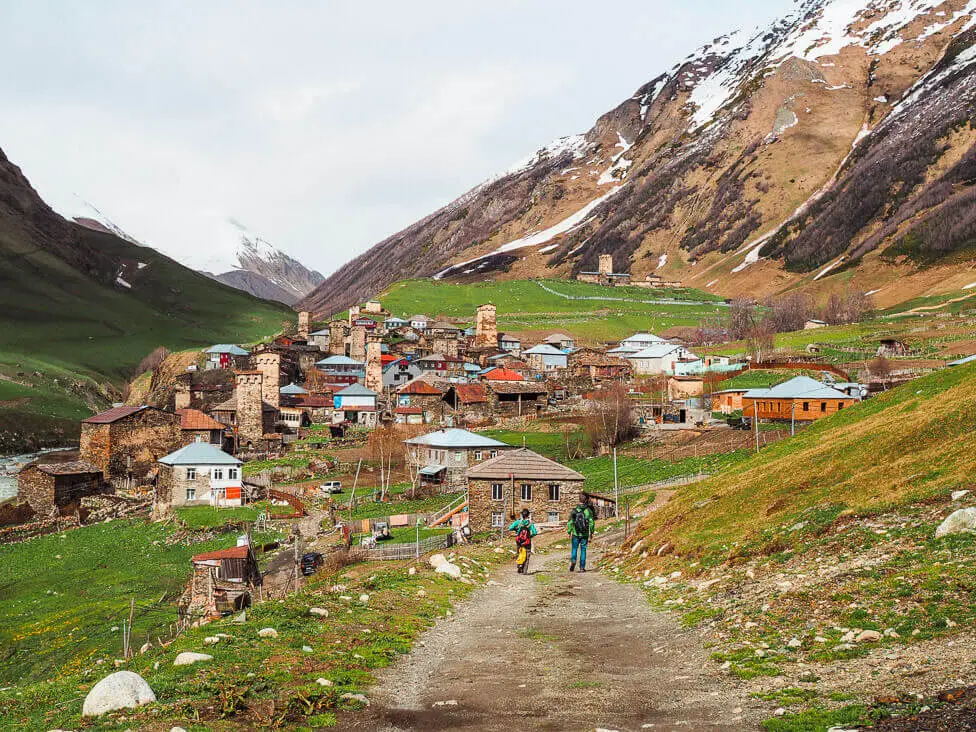 9. El Golfo, Lanzarote
As a small seaside village in Lanzarote, El Golfo doesn't get too much footfall. That makes it the perfect destination for anyone exploring Lanzarote, particularly if they've managed to hire a car.
Hiring a car makes getting around this destination much easier! The lagoon, itself, is roped off because the landscape is protected. However, the intense colour of the water that Lago Verde showcases is pure beauty. The green colour comes from the algae that exist in the area. It is known for being one of the most photographed places on all Spanish islands and one of the most beautiful beaches in Spain.
You will honestly be blown away by how beautiful this place is and really is one of the best villages to visit in Europe.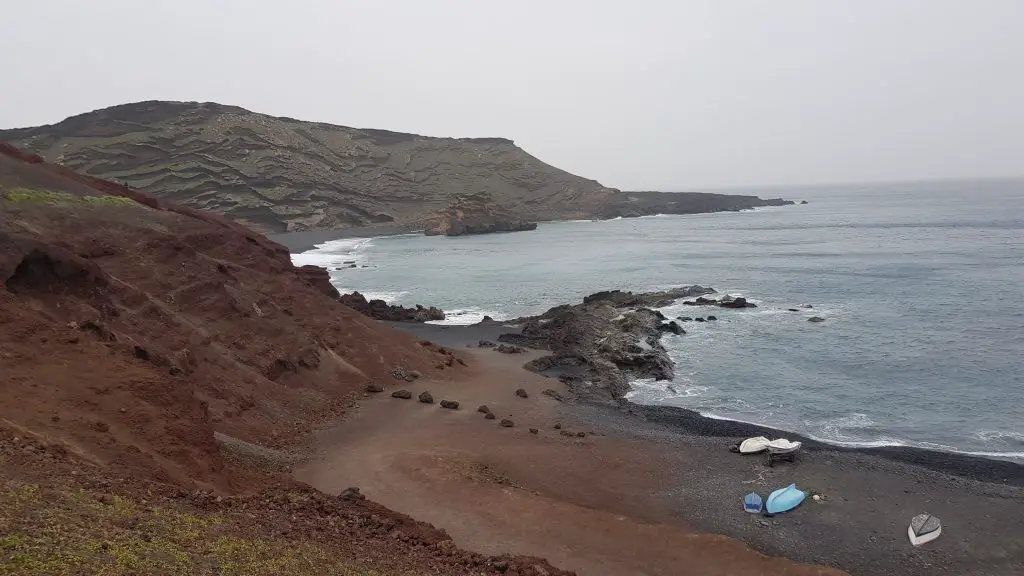 10. Breb, Romania
Recommended by Erin from threeisus.com
Best village in Europe? Some of the fairy tale villages can be found in Eastern Europe! In the heart of the Maramures of Northern Romania lies the picturesque village of Breb. The village is a step into traditional European life of the past. Towering haystacks, wooden houses and dirt lanes are what you will find in Breb. Residents grow their own food and keep horses, cows, sheep and chickens, which often freely wander the lanes of the village. The village roads are dirt and gravel, where horses and carts are a more common sight than cars or other vehicles.
Breb is home to one of the best-preserved traditional wooden churches, which the Maramures are known for. The people of Breb are known for their woodworking skills and other traditional crafts, including the stunning wooden gates that are found throughout the village. Each gate is intricately carved and tells a unique story about the local people and their traditional way of life.
Life in Breb is simple and traditional. It's peaceful and one of the last places to experience peasant culture in Europe. And it really is one of the most beautiful villages in Romania.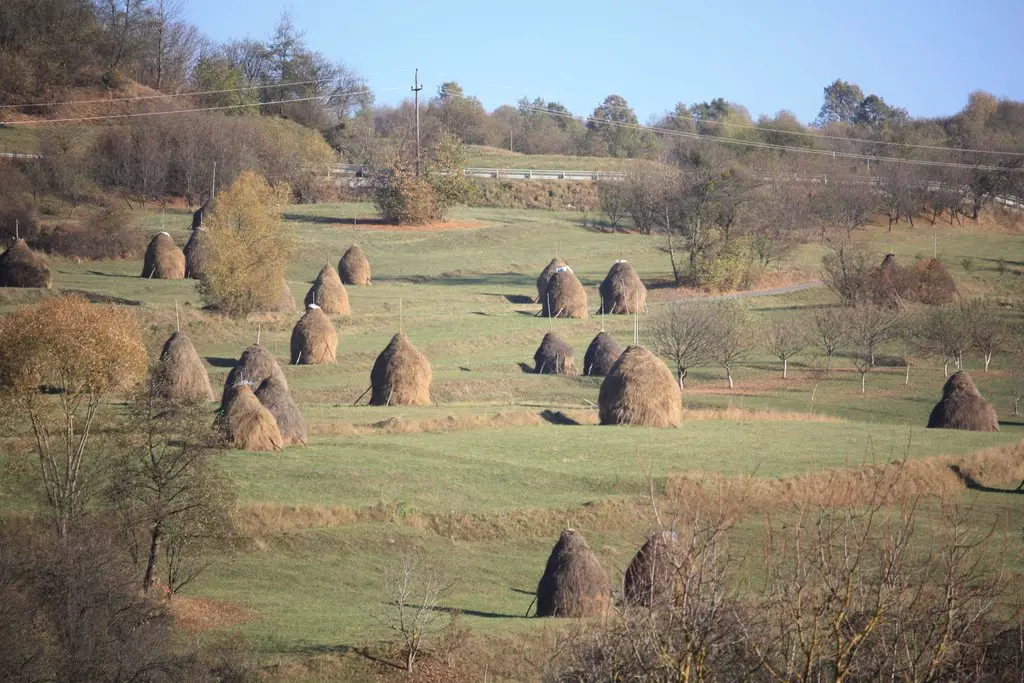 11. Masca village, Tenerife
Tenerife has been a popular Spanish destination for many, many years. Travellers and tourists from all over the world escape to the sun of Spain whenever the colder weather hits, and it's not at all surprising! The Tenerife island is known as one of the best winter sun destinations in Europe.
Many have said that Masca village is one of the most beautiful villages in the entirety of the Canary Islands – which is a packed statement that we're fully behind! There's plenty of ways to put the beauty of this village into words, but we promise that all of that will escape you and leave you stunned when you lay eyes on the picturesque nature of Masca village.
A lot of the reason that Masca wows so many of its guests is because of the journey to the village, rather than just the village by itself. Many say that the road leading to the village is one of the most spectacular roads in Europe.
If you are looking for the most charming villages of Tenerife then head out to Masca!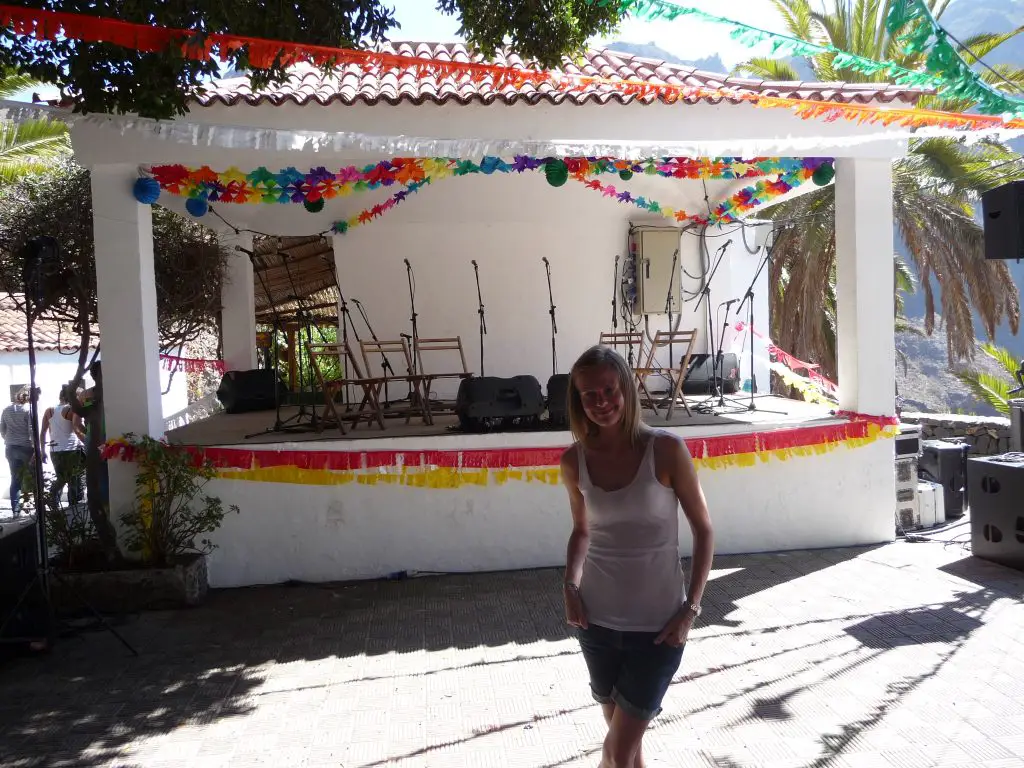 12. Kayaköy, Turkey
Recommended by Sasha from moganddogtravels.com
The Turkish village of Kayaköy is first and foremost a place steeped in history. Visitors are greeted with the eerie sight of abandoned stone houses, weathered by the wind and rain of winter and the searing sunshine of summer. Bushes and trees grow out of the mostly roofless structures that cover the hillside as far as the eye can see.
While it may appear ancient, Kayaköy is actually a contemporary ruin with a sad history. Originally built in the 18th century and inhabited by both Christians and Muslims, Kayaköy was a thriving village with cafes, shops, schools, chapels and churches – the remains of which can still be seen and explored today.
The residents of Levissi (Kayaköy's original name) lived in harmony until 1923 when, at the conclusion of the Greco-Turkish war, a population exchange was agreed between the two countries so that each country could have just one dominant religion. Around 6500 Christian residents were summarily deported to Greece, leaving behind their homes and businesses.
Renamed as Kayaköy, the village never recovered as the new residents preferred to settle in the valley below and an earthquake in 1957 damaged the abandoned stone buildings even further. Now a popular tourist attraction, visitors can wander among the 500 remaining buildings, watch a spectacular sunset and imagine what the village was like in happier times.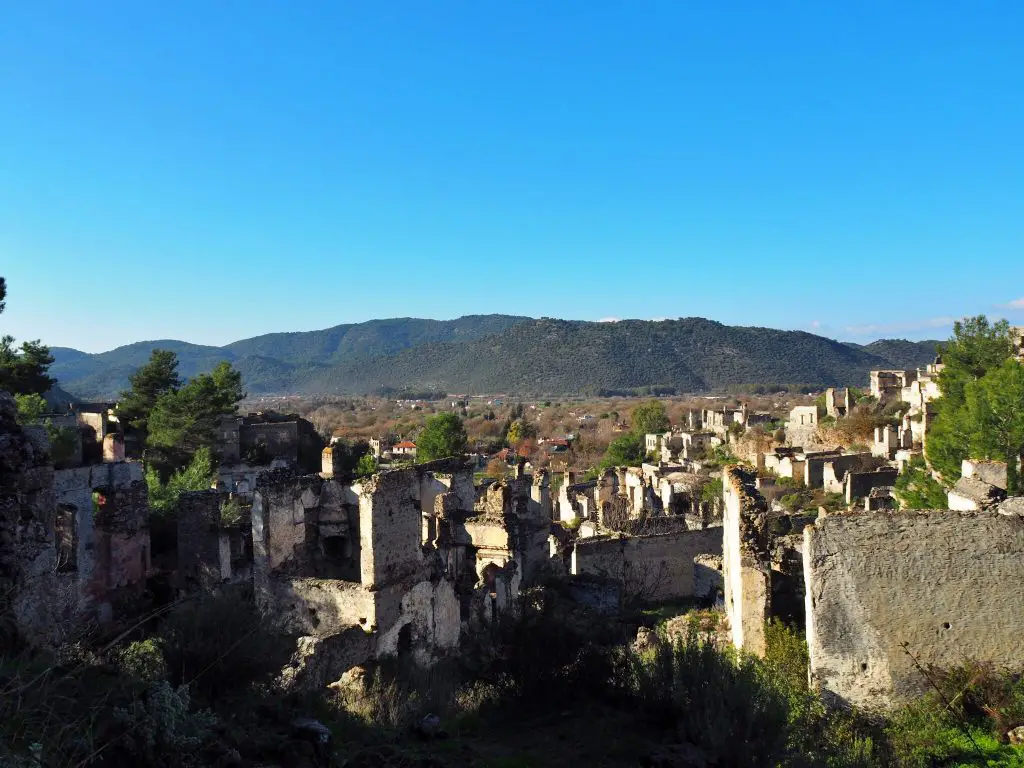 13. Benagil village, Algarve
A small fishing village that lies on the coast of southern Portugal in Algarve, Benagil is great for swimmers who are looking for a little adventure. Benagil cave has garnered a lot of popularity in the last few years, with many tourists and travellers coming out to the village to venture into the sea cave.
To get to the cave, you'll need to swim around 200 metres. The route will take you around a rock cliff and to the entrance of the cave. Be advised that it's best to go during low-tide – this makes it easier to swim to the location, and safer to get to and from the caves from the starting point on the beach.
With so many beautiful beaches in Algarve, it's not easy to find the best spot. But Benagil village is one of our favourite Portuguese villages and possibly one of the best villages to visit in Europe.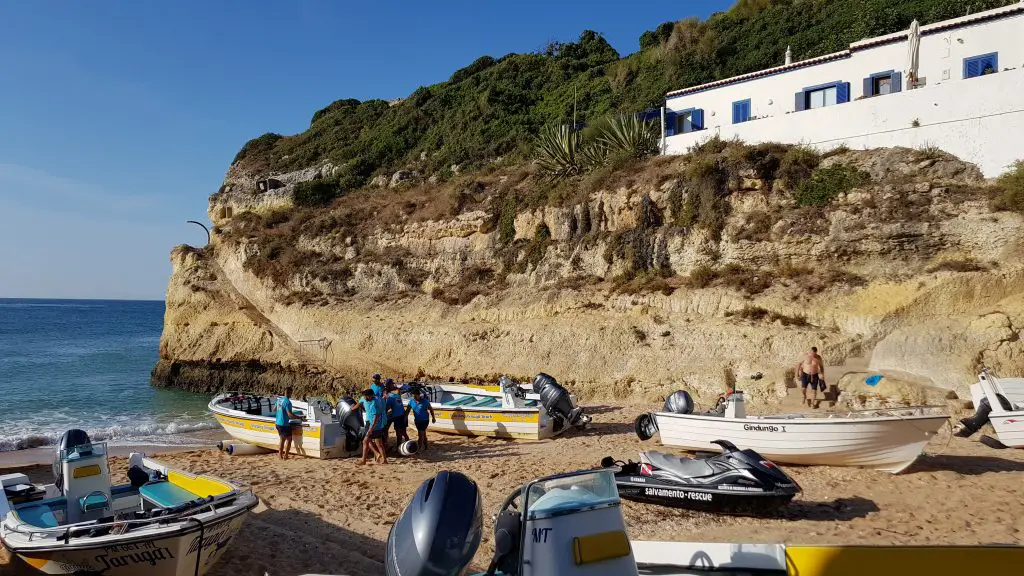 14. Waterville village, Ireland
Heading towards the Ring of Kerry for your next holiday? We can't see why you wouldn't take some time to visit Waterville village! Waterville has plenty on offer, from gorgeous gourmet dining to small, casual coffee cafés. Said to be one of the best locations on the Ring of Kerry – a stunning European road.
Waterville is the only seafront village within the Ring. This stunning area has over 200 years of hospitality. There's certainly nothing better than standing by the shore, watching the waves break before the sunset while sipping on a local whiskey.
Take in all the sights, every sunrise and sunset, and waste the hours of the afternoon away with a cold beverage firmly in one hand.
We fell in love with the village straight away and it's really up there with the best villages to visit in Europe!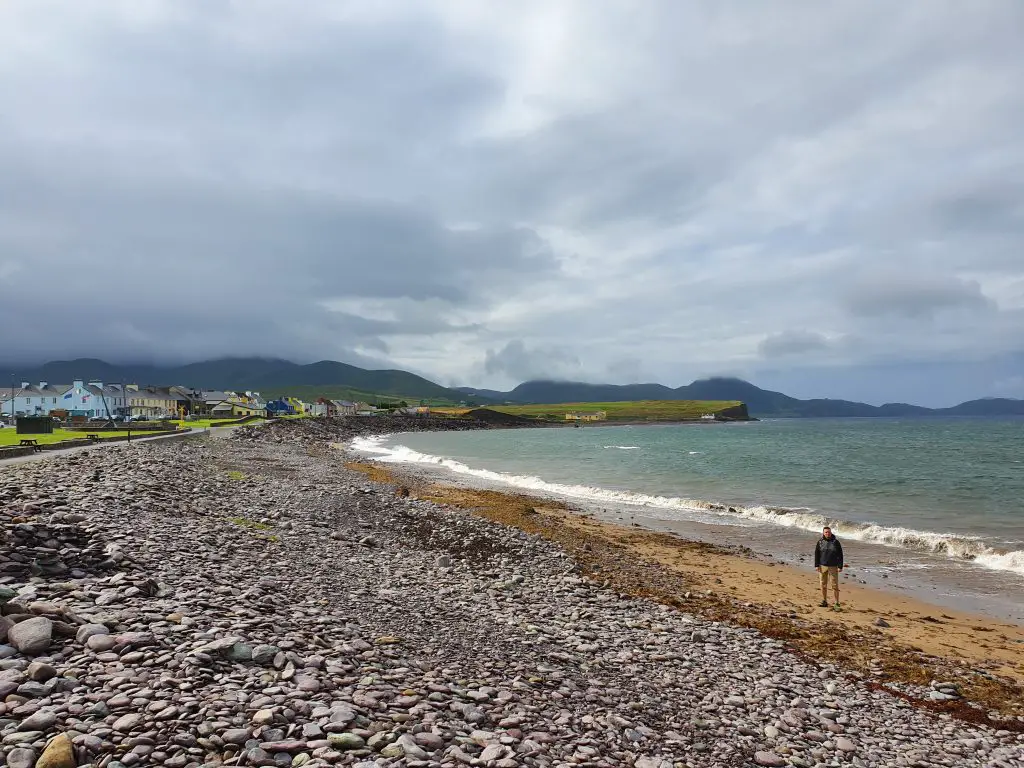 15. Kinderdijk, Netherlands
Recommended by Reshma from thesologlobetrotter.com
Some of the best villages in Europe are in Netherlands! Kinderdijk is a small village in the south of Netherlands, known for its incredible group of ancient windmills, which is a UNESCO heritage site. It is one of the prettiest villages in Europe. Built around 1740, it is the largest group of old windmills in the Netherlands, and one of the popular tourist attractions for people visiting the country.
Kinderdijk is located at the confluence of the Lek and Noord rivers in Alblasserwaard polder. The excess water from the polder would flood the surrounding villages. A system of 19 windmills was constructed to drain the excess water from the polder. Only a few of them are functional today, but all of them are in good condition. You can take a walk or cycle around the windmills, which is a beautiful site, flanked by green fields.
You can visit and take a look at the functioning windmill too. It is one of the excellent options for a half-day trip. You can reach Kinderdijk by buses or trains leaving Amsterdam towards Rotterdam.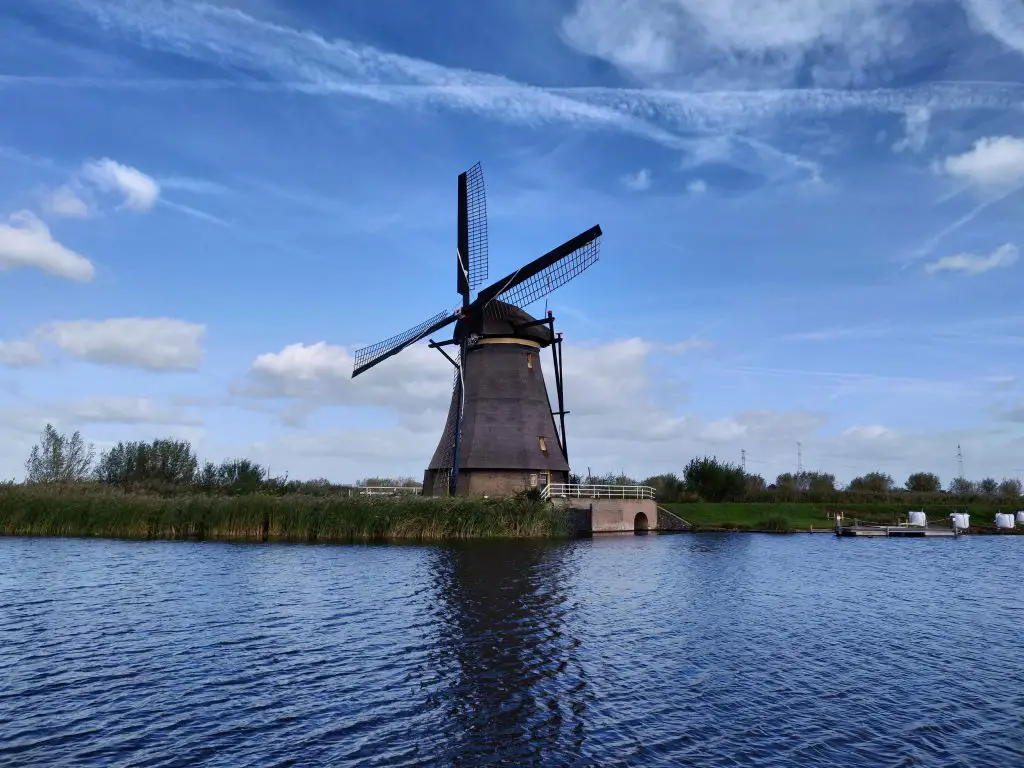 16. Grainau village, Bavaria Germany
Villages of Europe are stunning!
Looking for clear waters and lots of nature? Grainau is waiting for your visit. This lovely village is perfect all year round, with great hiking trails taking the spotlight in the summer months, while the winter is better reserved for skiing.
The Zugspitze village, as Grainau is known as, can be found at the bottom of Germany's tallest mountain, just a few kilometres away from Garmisch-Partenkirchen. The surrounding area is one of the natural wonders of Europe.
If you're planning on an extended stay, why not look into the Grainau GuestCard to arrange the best holiday possible with ease! Your holiday should reflect the type of rest and relaxation that you want, after all!
It really is one of the best villages to visit in Europe… especially for Eibsee lake lovers! 😉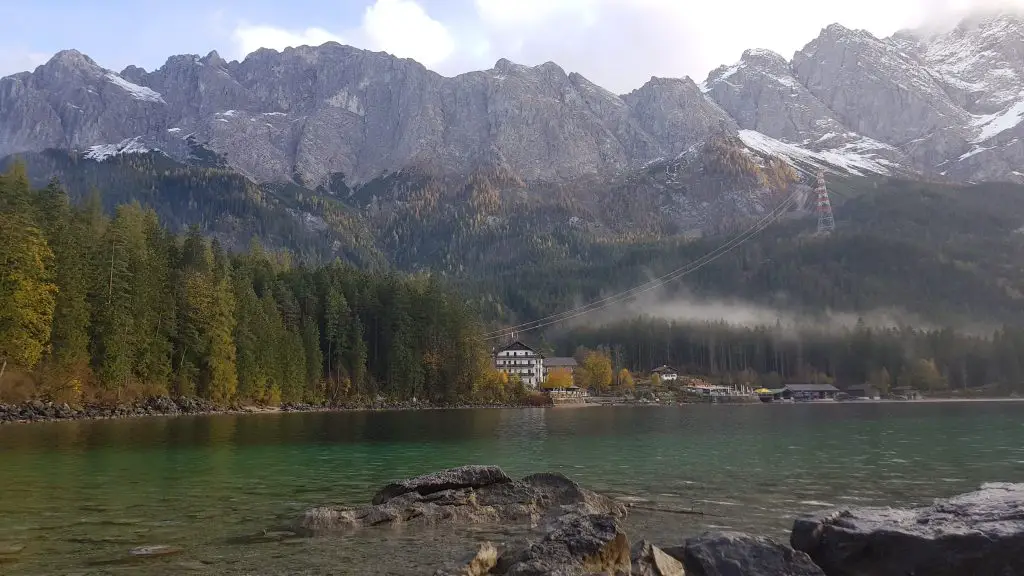 17. Fataga village, Gran Canaria
Out list of villages in Europe wouldn't be complete without this little one.
Be welcomed to Fataga village by the greenery of the valley of Fataga! The overwhelming scent of pine trees, the contrast between nature and the white houses of the village, and the adorable narrow streets that cross between gardens of colourful flowers.
There's something extremely welcoming about this village, whether that is attributed to the cosy style of the accommodations or the sweet sound of water that can be heard as you draw nearer to its source. Perhaps it's the ringing of the church bells that echo through the streets.
Whatever makes Fataga village feel like a second home to you, it's worth the trip out to Gran Canaria. On sunny days, this Spanish village gets a real Grecian feel to it, while the white houses practically glow in the light and beckon everyone home for a quick nap in the afternoon sun.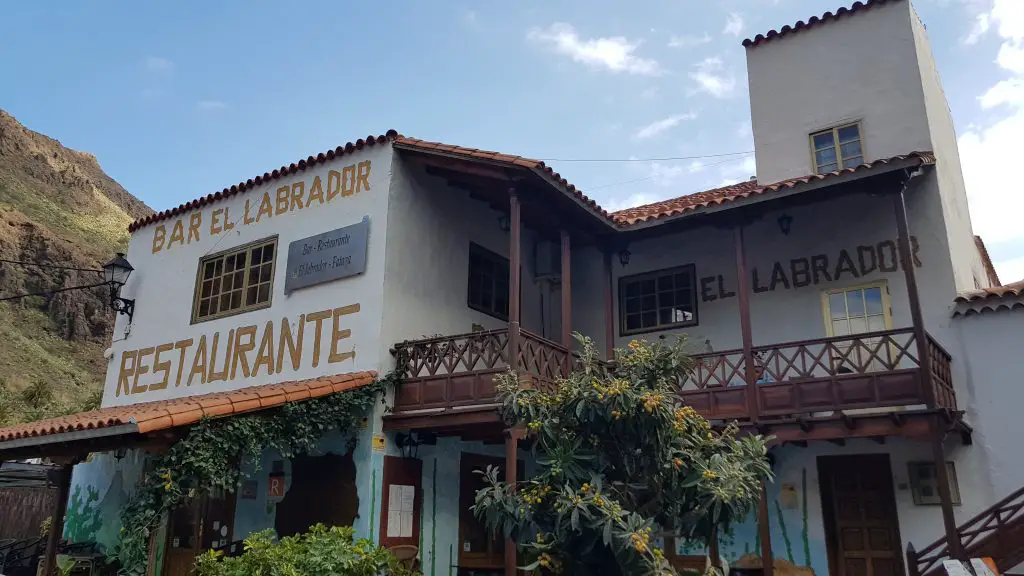 18. Den Hoorn, Netherlands
Recommended by Bhushavali from travel.bhushavali.com
Texel is a little island the north of Netherlands. Though its small, it has 7 villages in it! Texel, being an island that's just 8km x 23km, and the country Netherlands itself being a cycling-friendly nation, it is very much possible to explore the entire island with a bike.
Is Den Hoorn top on your list of beautiful villages of Europe?
The most charming of the 7 villages in this, Wadden Island of Texel, is Den Hoorn. This is the southern-most village, making it the one nearest to ferry point. It has a historic charm to it! This whole village is just 4 streets. It looks like it has been frozen time, a few centuries ago. In fact, one of the houses here, called Whalers House, has been converted into a museum and has been maintained as it was, since 1729.
There is a cute little café here. At the end of the village is the Hervormde Kerk, the local church, which was built in 1425. The beach is just 3km from here!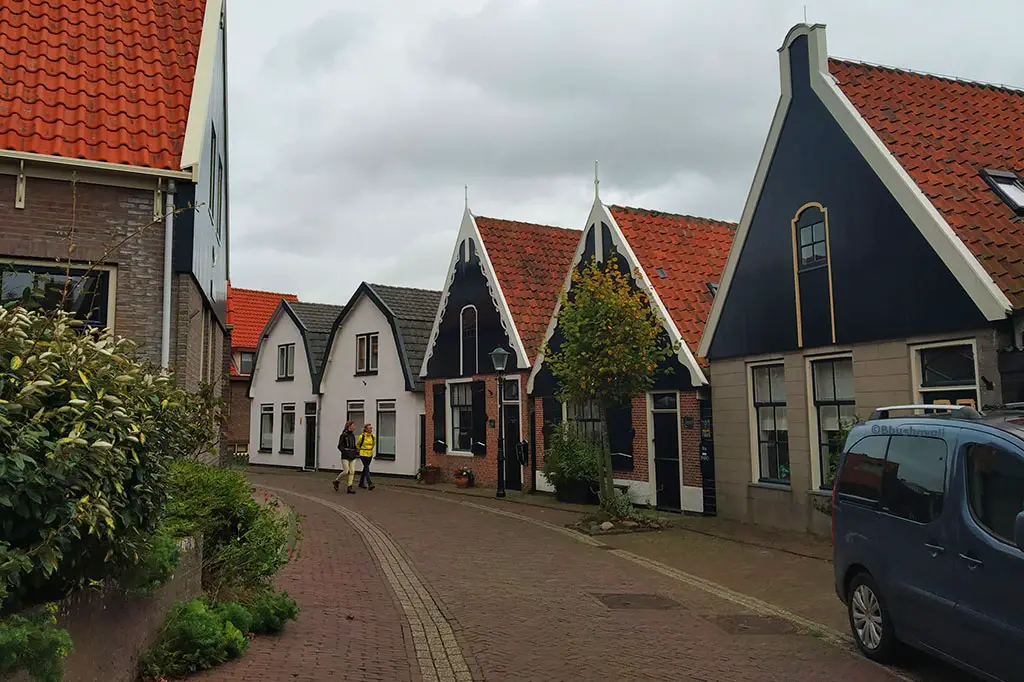 19. Furore village, Italy
Furore isn't a very well-known village, but it finds its home on the Amalfi coast all the same. Still, to us, this is one of the unique places to visit in Italy.
The Furore gorge is just stunning and Furore bridge is very high on our list of the most beautiful bridges in Europe. Only around 800 people live in the borders of Furore village, and many of the houses and stretched across the hillside.
There aren't a lot of activities, given the size of the village, but many visitors find it very rewarding to walk across the Amalfi coast while using Furore village as their base to return to. The village has a couple of its own nature trails, which are great for any guest who just wants to get out and walk for some time.
If you are planning on visiting this small village, it's best to arrive by car where possible. Though there are some public transport routes, the main road zigzags up around 600 metres and can be a little off-putting.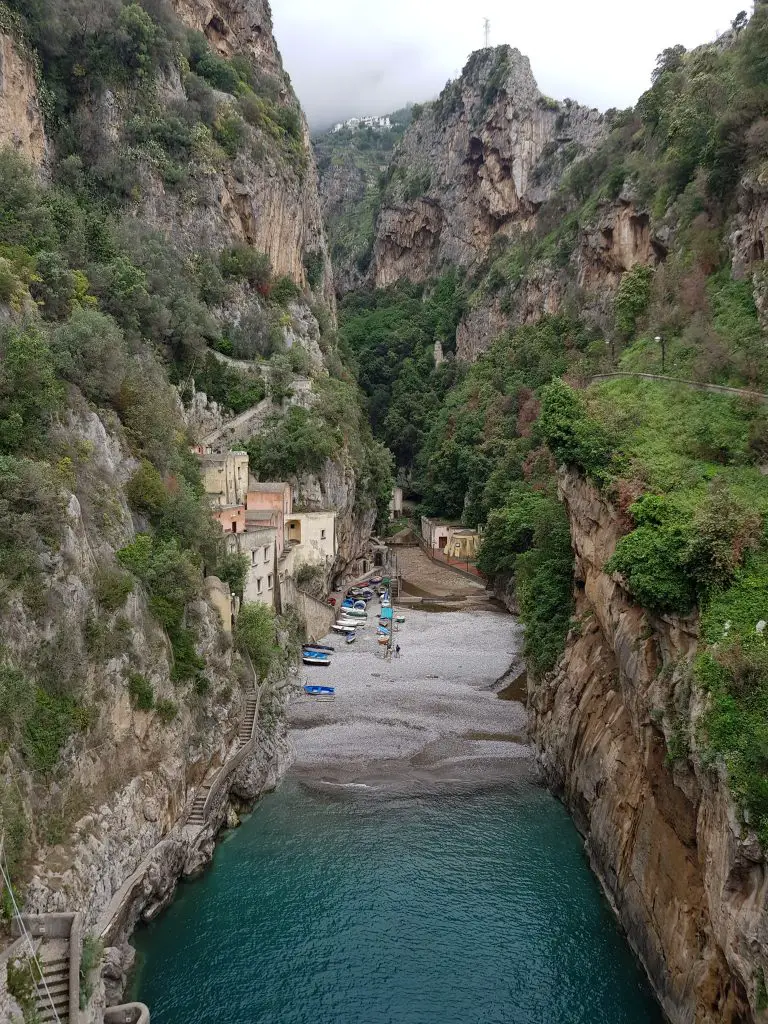 20. Ramsau am Dachstein, Austria
Small villages in Europe are really beautiful!
The ideal place to push yourself to your limits or surrender to rest and relaxation. Ramsau am Dachstein is a popular destination for Olympic champions, who use the facilities and amenities of the area to recharge and train.
It's a top destination for any sporting professionals in the skiing branch, being named the number one area in Austria for fixed-cable climbing. This attracts cross-country skiers and professional skiers alike! From mountaineering tours to various ski runs, there's plenty of slopes to go around. If you are looking for a great place to hike in Europe, it will not disappoint you either.
About 1 hour or so from Salzburg, the Salzkammergut area is full of beautiful landscapes that you'll love, And Ramsau am Dachstein can easily be named one of the best villages to visit in Europe.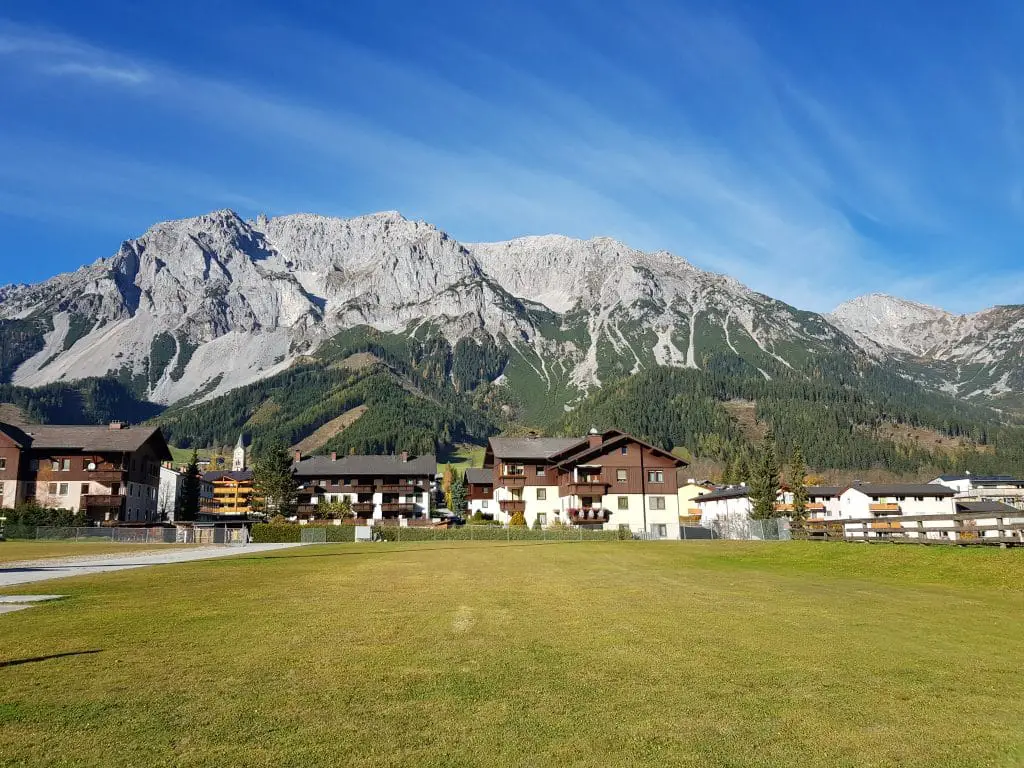 21. Damme, Belgium
Recommended by Babs from nextstopbelgium.com
Damme in Belgium is one of those quaint little villages that are so perfect in every aspect that you can't believe they even exist. Located at only a 10-minute drive from touristic hotspot Bruges, Damme is well worth a half or even full-day visit!
The village itself consists of only a couple of cobblestone streets, but there's plenty to see and do. Its important history (first as a harbour to Bruges and later as a military stronghold) is remembered in archaeological sights such as the Casemate, the ancient port and the lock-chamber of the Lieve. But a view from the top of the Saint-Kwinten church or a stop in one of Damme's many bookstores is well worth its time too. The village is rather touristy but that only means that there are plenty of cafes and restaurants to choose from when the time comes for a well-deserved afternoon snack.
Also, don't forget to bring your walking shoes for a wonderful hike through the flat countryside of Flanders or take a boat ride on the canal from Bruges to Damme in the Lamme Goedzak, a charming riverboat.
Is this fairytale village in Europe on your travel bucket list?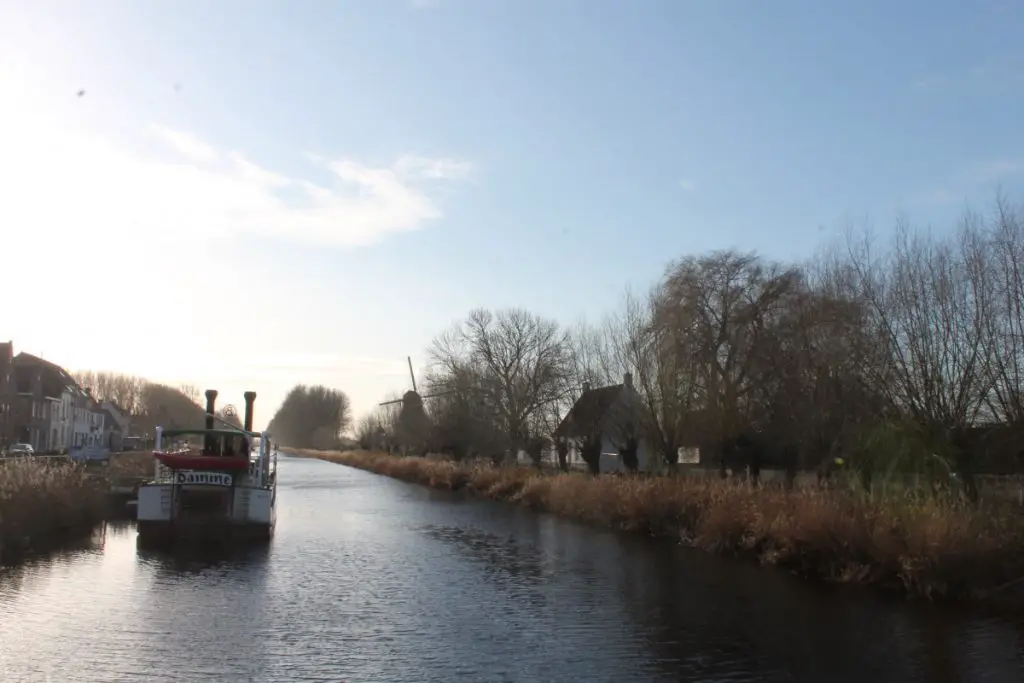 22. Vik, Iceland
Iceland is a country that many travellers wish to journey to at least once in their lives. Let's face it, it has to be on any travel bucket list!
The natural beauty of the area is very drawing and hard to resist the idea of. Vik is a village at the very south of Iceland, on the Golden Circle, and is the only place with any amenities on the roads between Skógar and the west of the Mýrdalssandur outwash plain. Even as just a stopover village, Vik is very popular.
There's more in this village than somewhere to fill up your vehicle! Vik has its own outdoor swimming pool which is geothermally heated and 16 metres in length, as well as its famous red-roofed church.
And, of course, the black sands of Reynisfjara beach are always a stunning sight for any visitor to see!
Perched about 2 hours east of Reykjavik by car, it's one of the best places to visit in Iceland and a village that you will love.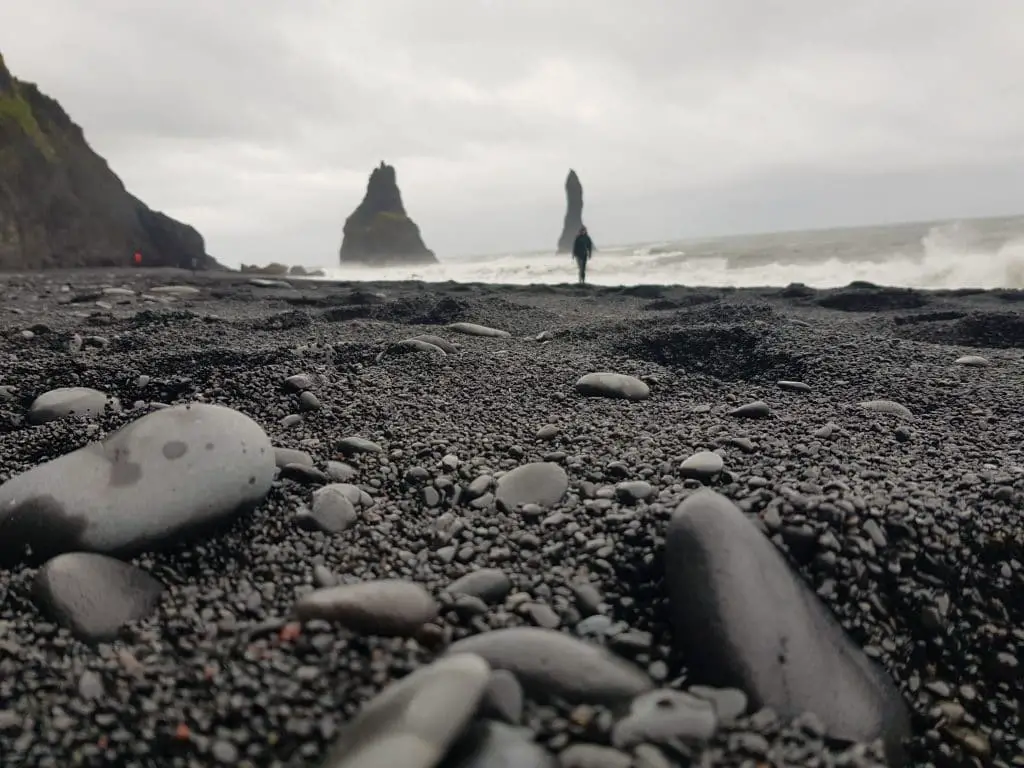 23. Tatev, Armenia
Recommended by Vaibhav from thewanderingvegetable.com
Beautiful European villages are everywhere! Located in the Syunik province, Tatev is one of the most beautiful villages in Armenia. The Tatev village has a population of only a thousand people. Besides being blessed with nature, the village is home to the most popular historical landmark in Armenia called the 'Tatev Monastery'.
The Tatev village is 250 km away from Yerevan and requires a 4.5-hour drive by road. You can visit the village when you go on a day trip to the Tatev Monastery from Armenia's capital city Yerevan. On your way, you can also visit the Areni village and enjoy a wine tasting at Wine House Mher.
The village hosts a station of the aerial tramway called the "Wings of Tatev" which is a 5.7 km long cableway connecting Halidzor and the Tatev monastery. This aerial tramway holds the Guinness world record for being the longest reversible and non-stop double track aerial tramway in the world. The history of the monastery combined with the surrounding natural views of the mountains and forests leaves you spellbound.
The other sites that you can visit in the Tatev village are Satanayi Kamurj (also called "Satan's Bridge") and the ancient ruins of Old Alidzor.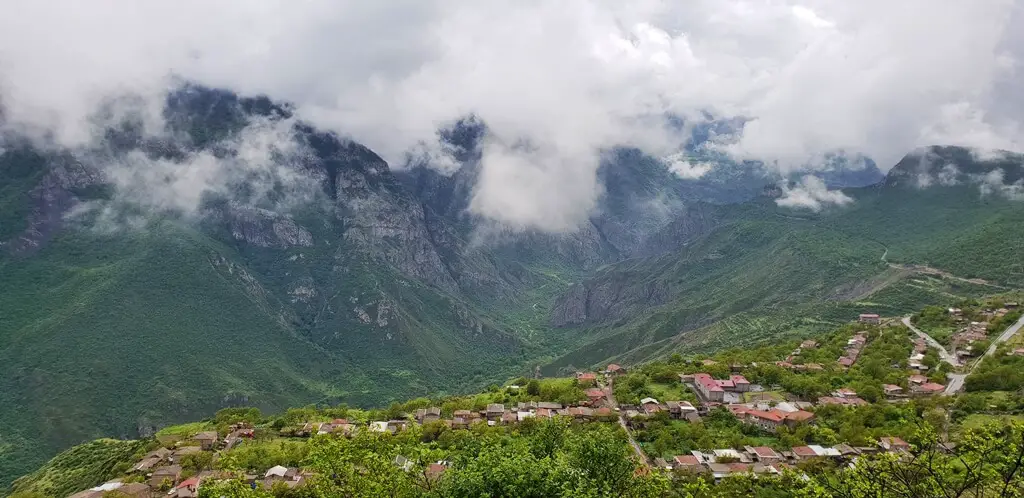 24. Vassilikos, Zakynthos
Vassilikos is an interesting destination. It's a small village area that consists of a group of houses scattered throughout the southern part of Zakynthos island.
There are several small shops, churches, and other amenities in the village's boundaries, too. There's a very quiet atmosphere to the area and plenty of sandy beaches that exist around the borders of the countryside. In fact, Zante is home to some of the best beaches in Europe!
Definitely a great location for anyone who wants to get away from civilization without completely removing themselves from comfort.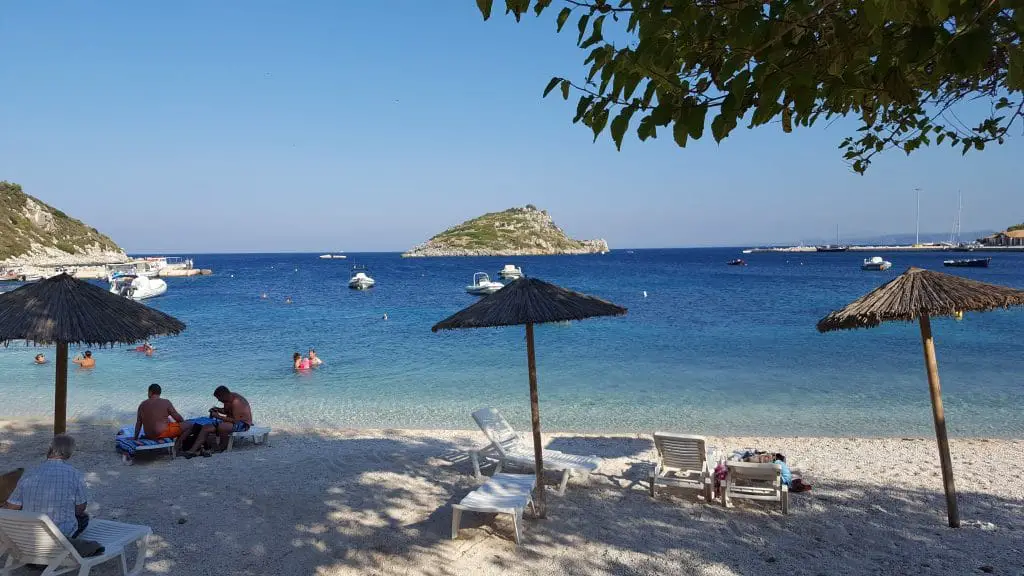 25. Eze, France
Recommended by Nisha from nerdyfootsteps.com
Eze-Sur-Mer is one of the fanciest villages in the posh French Riviera. Located at a hilltop between Nice and Monaco, it makes for a perfect stop on the Nice to Monaco day trip.
The best things to do in this small village are visiting the botanical garden and making your own perfume.
The botanical garden is truly the highlight of this village. Facing the Mediterranean, to say that the views from the botanical garden are breathtaking, would be un understatement. I have never seen prettier views.
The second very unique thing we did in this village is making our own perfumes. Yes, in a guided workshop, you can choose which flavour and accents you like, and make your own personalized perfume. Isn't that super cool, luxurious, but still super cool?
It is very easy to reach from almost any city/town in French Riviera. You can take a train/bus no 100 from Nice or Monaco to Eze-Sur-Mer and then take another bus to go up the village.
26. Bourton on the Water model village, England
Looking for fairytale villages in Europe? Known as both "The Model Village" and "Bourton-on-the-water", this Cotswold area is the only grade II listed model village in the country.
It's an interesting place, thanks to the actual model of the village that exists in one-ninth scale, and Bourton on the Water's famous bridges which tower over the River Windrush. Due to the narrow pathways in the model village, it has limited access.
Guests may wish to check that they won't have any access issues before they plan their trip.
If it's your first trip around southern England, this stunning miniature British village is one of the best places to visit for a weekend trip in the UK that you will just love.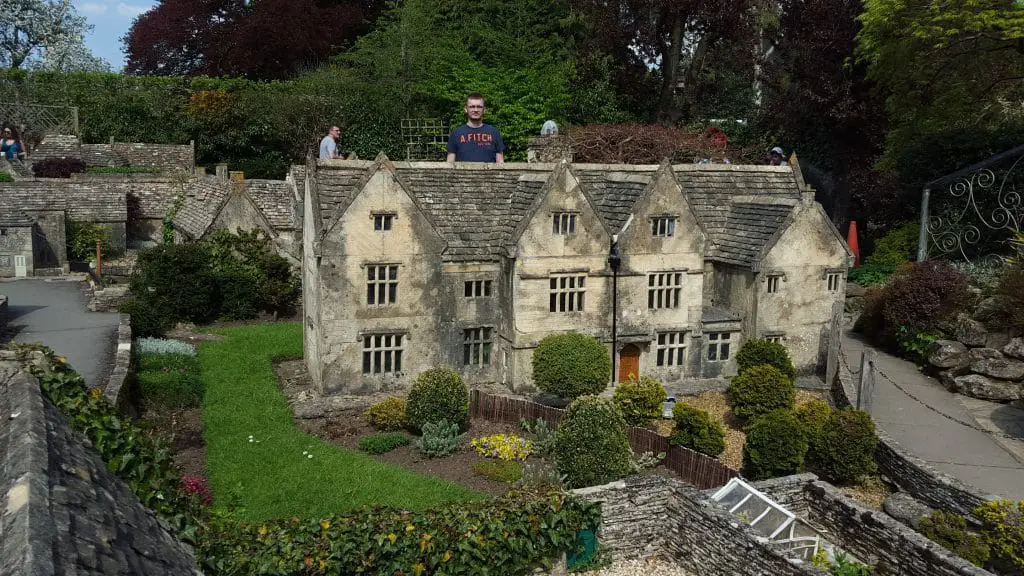 27. Popeye Village, Malta
We couldn't forget to shout out Popeye village as one of the best villages to visit in Europe, could we?
Taking tourism to a different level is Popeye Village in Malta. This area, also known as "Sweethaven Village" is a set village that was purposefully constructed and designed as a small attraction park for visitors.
There are several rustic buildings made from wood, and a handful of other sights to see and activities to experience there. Originally, the village was built as the set of the 1980 Popeye musical. The theme park still exists today, with a few modern amenities.
If you are looking for a winter sun destination, add this beautiful island to your list, you will have the opportunity to see one of the most interesting villages in Europe 😉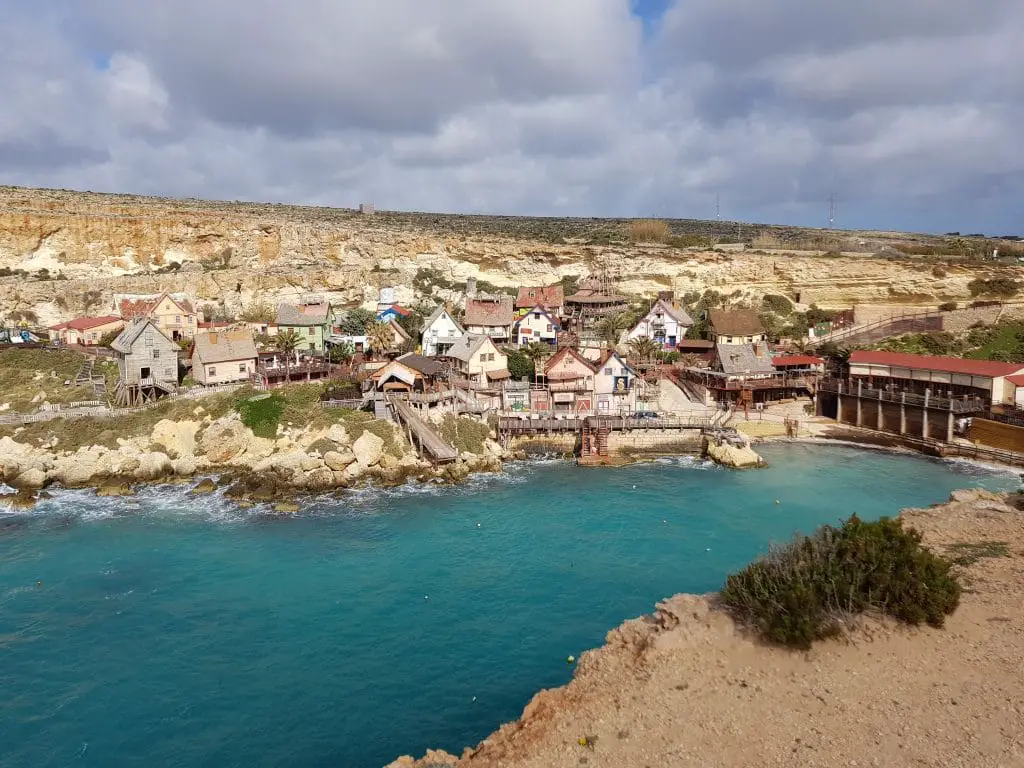 28. Chalki, Greece (Naxos)
Recommended by Madeline from madelineraeaway.com
Naxos, as a Greek island, is wildly underrated. It's an island full of beautiful beaches, whitewashed buildings, and mountainous regions for hiking. Scattered throughout the mountains are various tiny Greek villages that look like they are straight out of a movie.
While I suggest driving (or hiking) around to many of the villages on Naxos, the village of Chalki is a standout. The village is full of charm and beauty, with buildings that look like they have been there for hundreds of years. You only need an hour or two to explore as the village is small.
The best thing to do is wander and visit the various tiny shops selling homemade goods, including locally made olive oils. Next, have lunch at Giannis Taverna, where you can sit alongside the rotisserie lamb cooking over an open fire. After lunch, don't forget to stop by the vintage car for a picture-perfect photo opportunity in the middle of the village.
After you are done experiencing the beauty of Chalki, head off to many of the other gems on Naxos island. This really is one of the top Europe villages!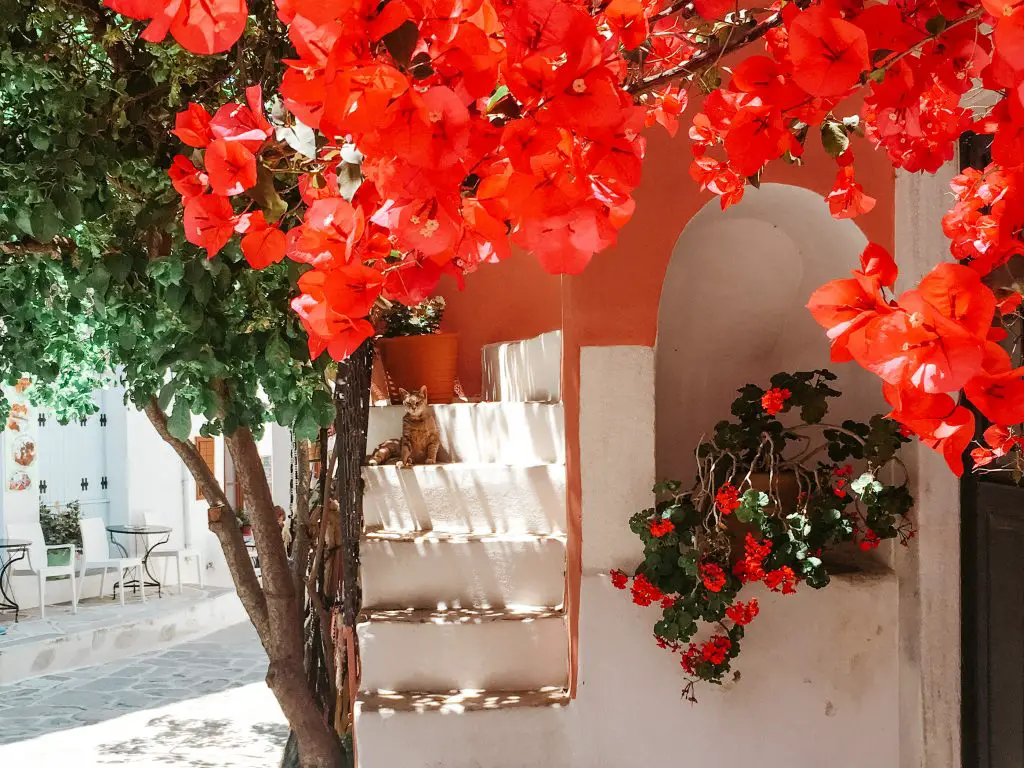 29. Portmagee village, Ireland
A village that gets its name from an 18th-century smuggler, Portmagee village is certainly a unique location. The area is a renowned tourist destination, thanks to its natural beauty, the wonderful community that thrives in the village, and the unique traditions that can be seen throughout Portmagee. If you are looking for holiday villages Europe, head out to Portmagee!
In 2012, the village was awarded one of Ireland's coveted National Tourism Town awards, and it's certainly obvious why! You won't find a more welcoming village to spend your holiday while driving the Ring of Kerry.
The setting of this Irish village is unique as it breathtakingly overlooks the sea and it has to be on the list of most beautiful villages in Europe!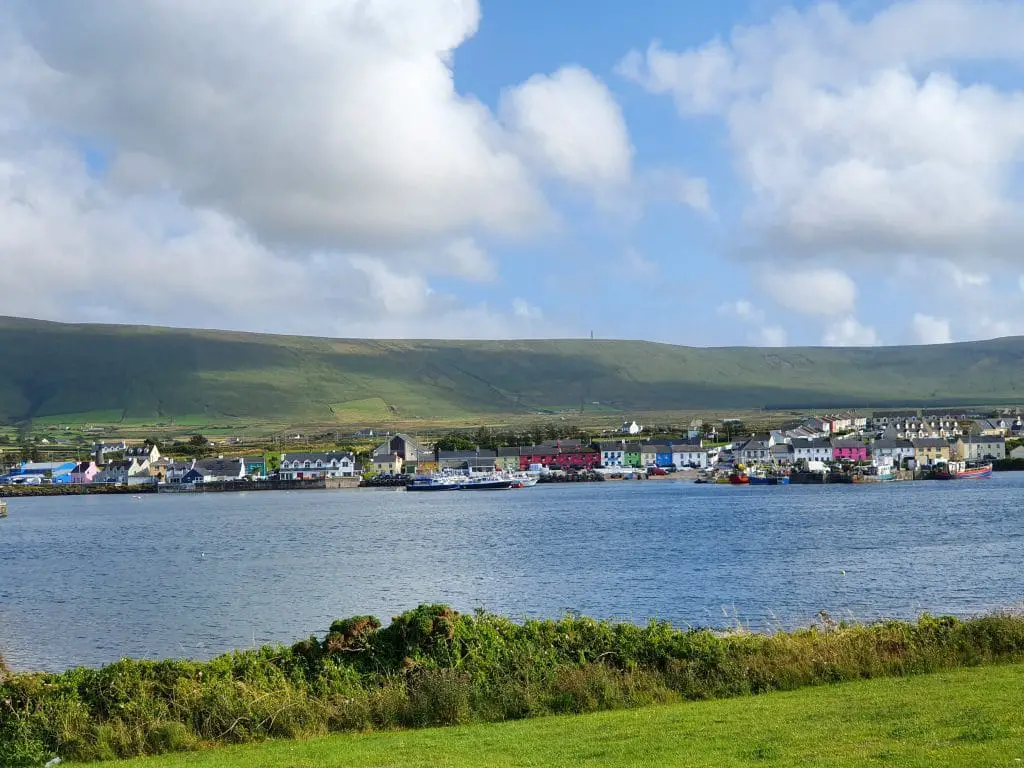 30. Debed, Armenia
Recommended by Megan from absolutearmenia.com
One of the most charming villages in Armenia is definitely Debed (also spelled Debet). Not to be confused with the gorge of the same name, this village is situated in Armenia's greenest province of Lori in the north. There are many things to do in Debed and its surroundings if you want to experience nature, history, and more.
The first thing we suggest doing is to stay at Debed Life, a brand new guesthouse located in the centre of the village that is inspiring and will become a Lori creative hub for those looking for a quick getaway or slow travel.
From there, you can also head over to marvel at one of Armenia's best modern architecture wonders – the COAF (Children of Armenia Fund) building. It is an initiative that helps kids in local villages have access to learning resources and technology regardless of income level. The building has won awards for its architecture and idyllic location. After visiting the COAF Center, it is time to head to the mountains and hike!
There are several hikes available in and around Debed. We recommend trekking over to Dsegh village nearby and using one of the Hike Armenia marked trails. The difficulty levels range from easy to medium. Debed is one of Armenia's most picturesque villages and it definitely deserves a visit as it's one of the best European countryside destinations.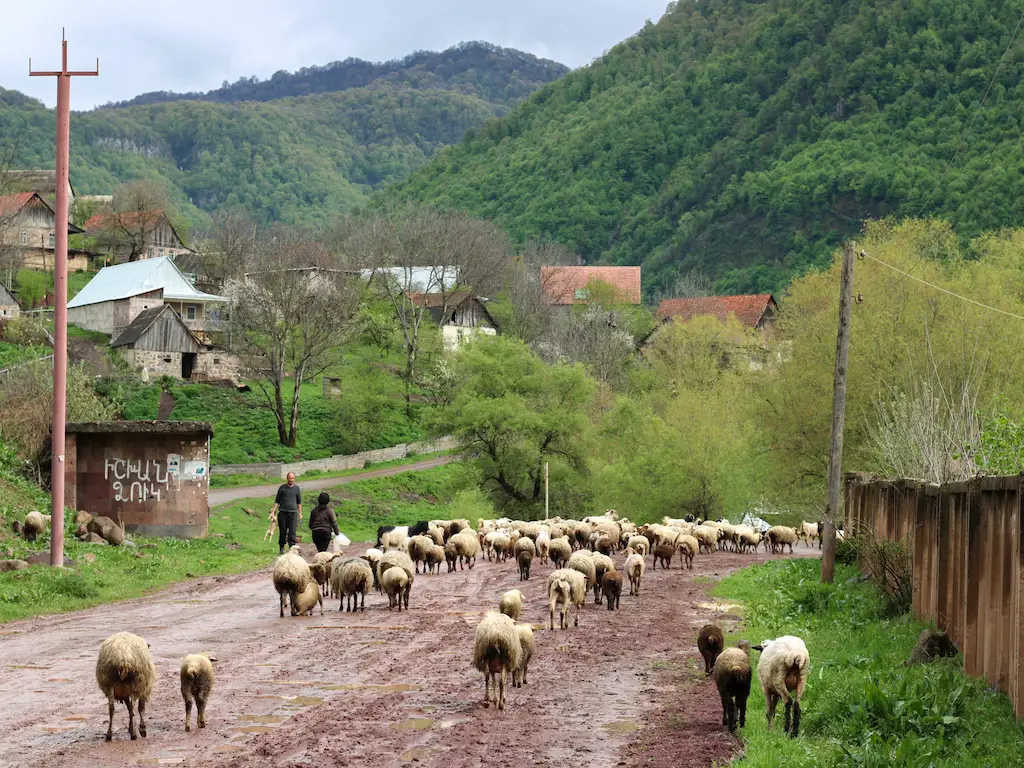 31. Santana, Madeira
Found along the north coast of the island Madeira, Santana is a charming little village that is most well-known for its colourful triangle-shaped houses. It's very top on the list of best holiday villages in Europe!
These houses are built from stone and have straw thatch roofs. Inside some of these traditional-style houses, there are craft shops that travellers can visit. There's also plenty of open-air exhibits that display various parts of Madeira's culture for the public to view.
The island is extremely natural, and Santana has its own unique atmosphere.
We have been to a lot of places in Europe and we can't recommend Madeira enough – it really is one of the best islands in Europe!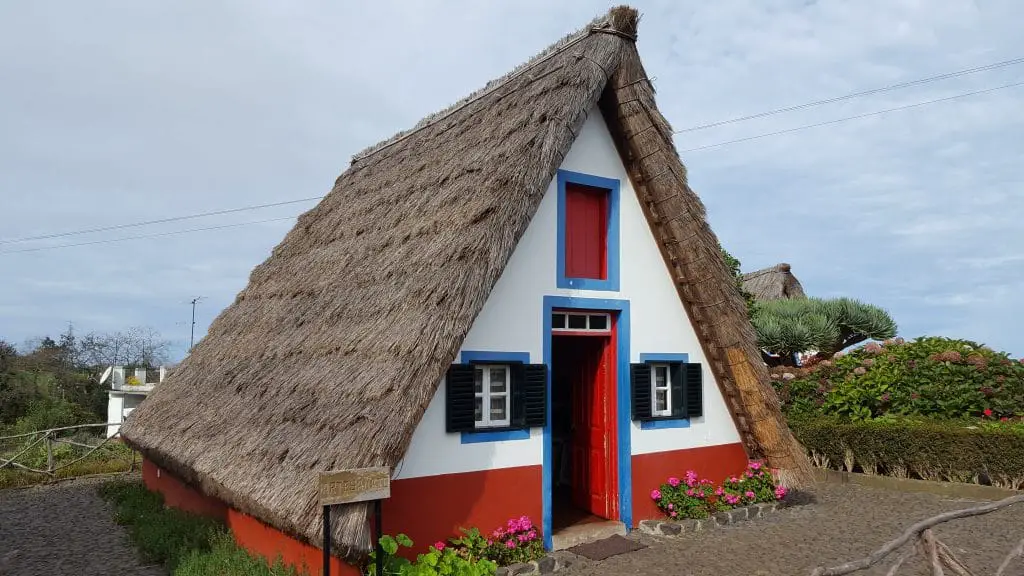 32. Flåm, Norway
For most beautiful landscapes in Europe head out to Northern Europe!
Norway is beautiful and has a reputation for being so, but many holiday-seekers aren't aware of some of the lesser-known destinations that are just as breath-taking as the major cities in the country.
Take a journey from the high mountain station of Myrdal down to Flåm station and begin your adventure in this Norwegian paradise. Thrill your senses, relax your mind, and be at ease with the nature that surrounds you.
Take the time to step aboard a cruise ship and be whisked around the Fjord at a leisurely pace. This beautiful European village really is worth visiting!
33. Marsaxlokk, Malta
As Malta's fishing village, Marsaxlokk gets a fair amount of visitors throughout the year. The village is located in the south-east of Malta, right next to Marsaskala.
This is the destination for any traveller that is looking to get some time away from busier tourist towns. There's enough to see and do here that visitors won't easily get bored if they're here to relax.
Plenty of history can be found between Fort St. Lucian and Marsaxlokk church, not to mention Fort Tas-Silġ; which has thousands of years of its own history.
It really is one of the most beautiful villages to visit in Europe.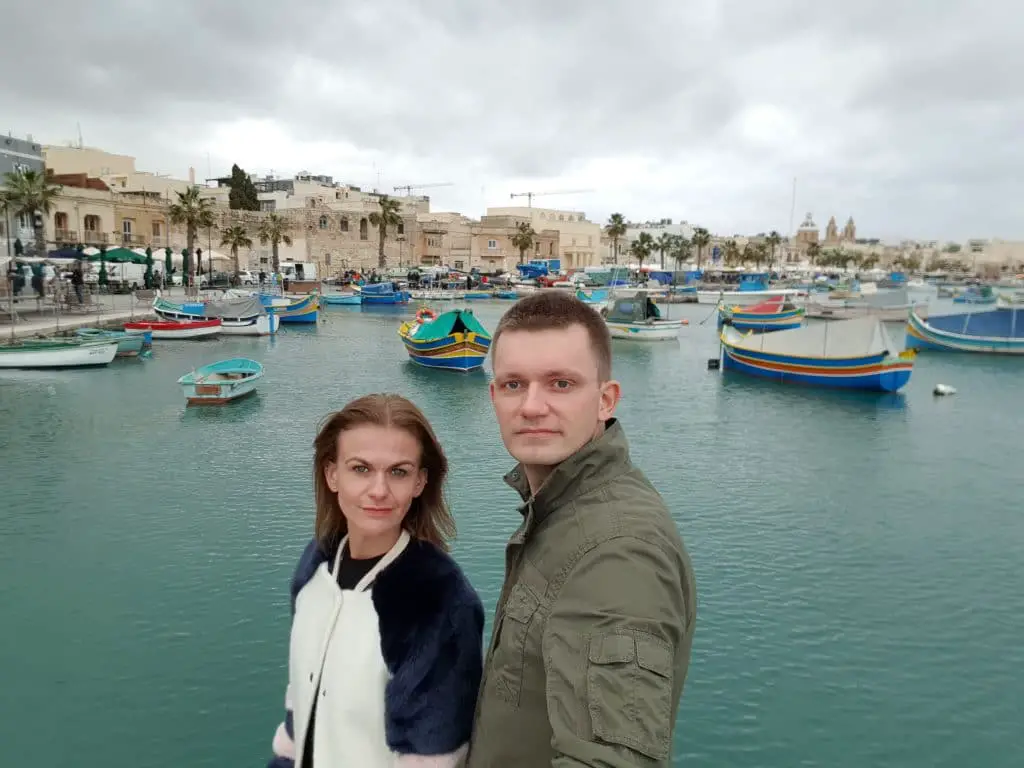 34. Engelberg, Switzerland
Engelberg is a picturesque Swiss village located in the Alps, surrounded by stunning natural beauty. While opinions on the most beautiful villages in Europe can vary depending on personal preferences, Engelberg is certainly considered to be one of the most beautiful villages in Switzerland and the Alps region.
The village is situated in a valley with panoramic views of the snow-capped mountains, and there are numerous hiking trails, ski slopes, and outdoor activities to enjoy. The village is also home to several historic buildings, including the Engelberg Abbey, which dates back to the 12th century and is a popular tourist attraction.
Overall, Engelberg is widely regarded as a charming and beautiful village in Europe, and it is a popular destination for tourists who want to experience the natural beauty and outdoor activities of the Swiss Alps.
Love travelling in Europe?
Read our other articles related to this stunning continent: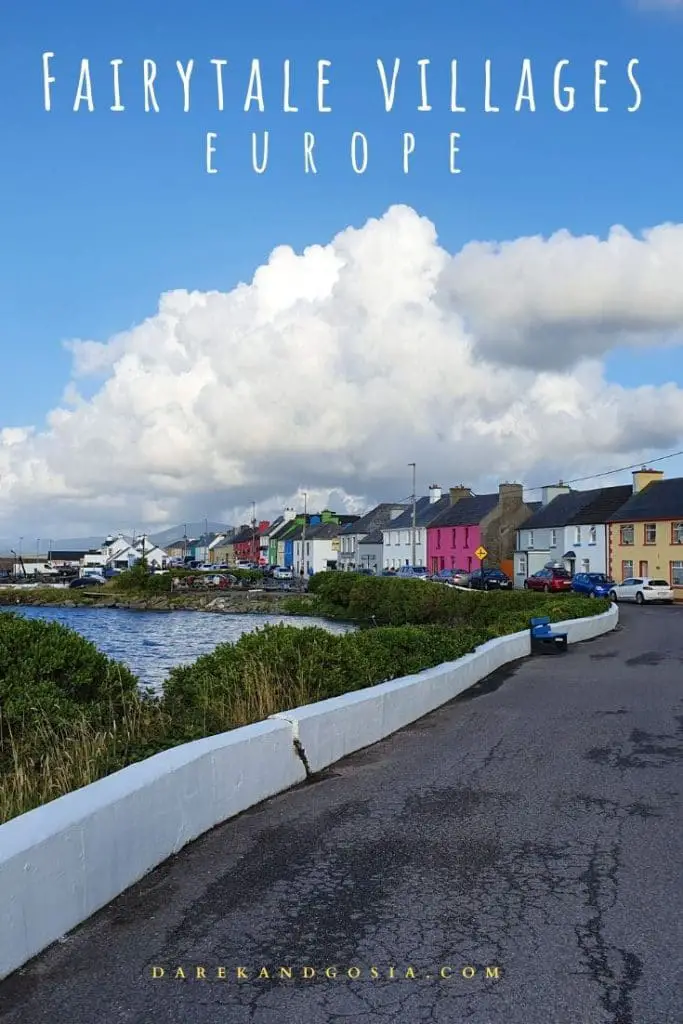 Articles you may like: