Discover the UK's most "magical" destinations like you've never seen them before. We guide you through stunning places with a unique twist of British humour. Expect the unexpected!
Welcome to the magical world of the UK, where every stone seems to have a story and every grove could be the next portal to Narnia. You might think you're about to enter a realm of endless enchantment and whimsy. Brace yourselves; this guide takes you through the most "magical" destinations the UK has to offer – except, of course, their magical appeal comes with a twist of sarcasm as garnish.
Why? Because, let's face it, sometimes what's billed as "magical" turns out to be merely mundane with a dab of glitter. So, we've taken it upon ourselves, Darek and Gosia, to whisk you away on a virtual tour that demystifies these famed wonders. You're welcome!
From mystical heights to poetic coastlines, prepare to see the UK's most magical places in a whole new light. Will the real magic please stand up? Keep reading to find out, but prepare for a few chuckles along the way.
Magical places to visit near me from London
So you're in London and you're craving a touch of enchantment? Lucky for you, the Cotswolds and the New Forest are but a short jaunt away, and they offer their own flavours of magic.
The Cotswolds serve up a picturesque blend of honey-coloured villages and rolling hills – perfect for those who like their magic served with a side of charm. On the other hand, the New Forest brings you closer to nature, where the only spells cast are by the scenic landscapes and wild ponies.
Both locales provide a much-needed respite from the city life and serve up magic that's refreshingly genuine, with no wands required.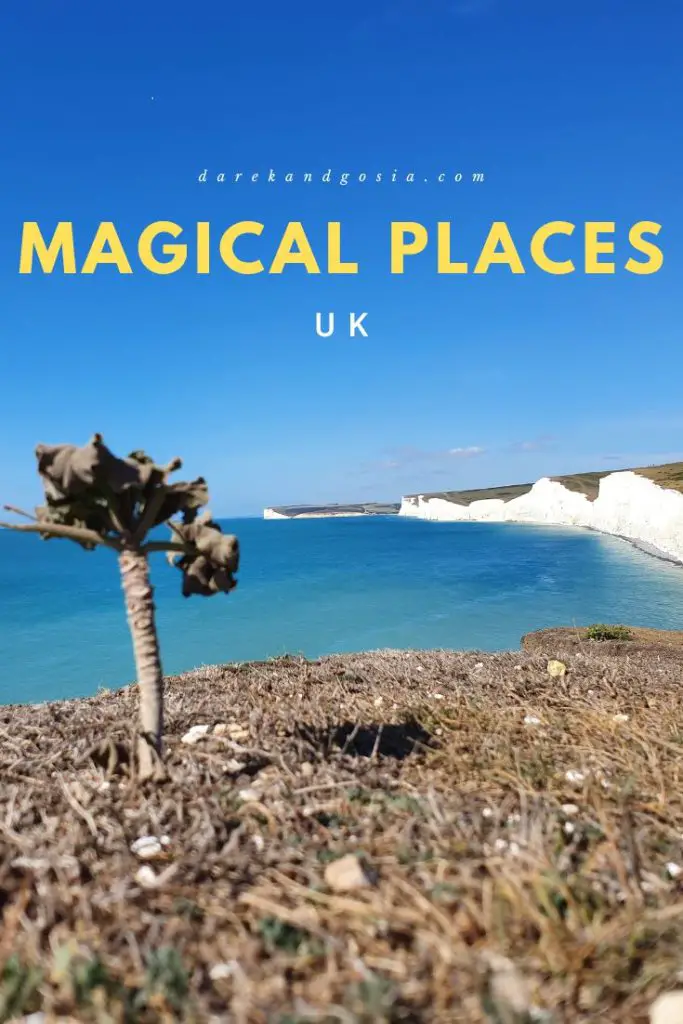 Magical places to visit UK
1. Mam Tor
Here's Mam Tor, known as the magical Shivering Mountain of the Peak District. Yet the only shiver you're likely to feel is from the biting winds that seem keen on a game of 'Knock the Tourist Over'.
Mam Tor's True Colours
| What You Expect | What You Get |
| --- | --- |
| Magical aura | Winds that laugh in your face |
| Serenity | A reminder to renew your gym membership |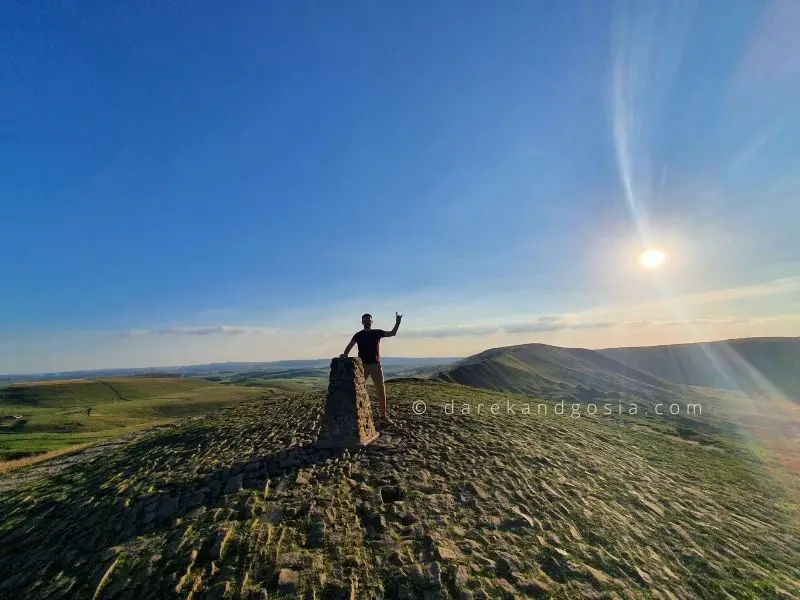 2. Tintagel Castle
If you thought Tintagel Castle was going to whisk you away to an era of magical lore and Arthurian legends, you're half right. You might feel transported but mostly by the winds that sweep the Cornish cliffs.
Tintagel Must-Haves
Wind-resistant clothing
A knack for filling in the historical blanks
A willingness to admit that 'magical' can mean many things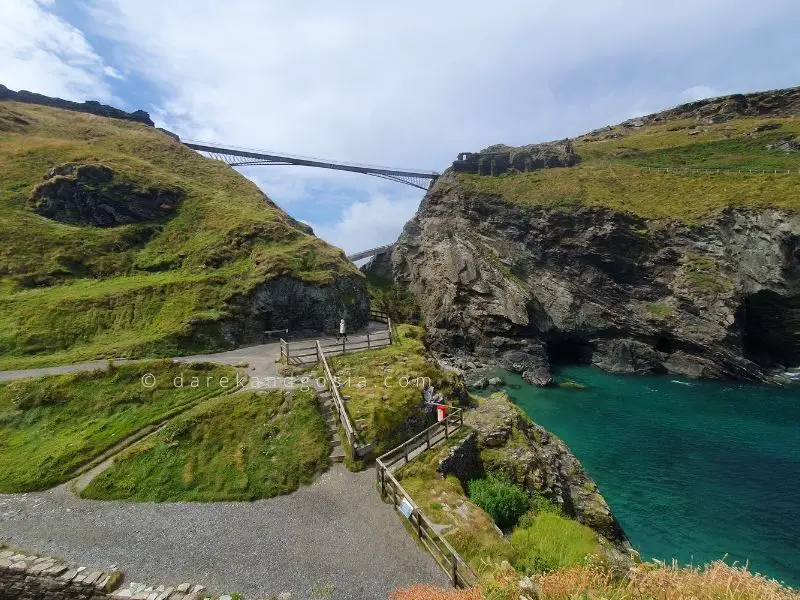 3. Castle Combe
Castle Combe, a place where time stands still, but that's probably because even time itself got bored and left. Its magical atmosphere is ideal for capturing Instagram moments and slightly less exciting for anything else.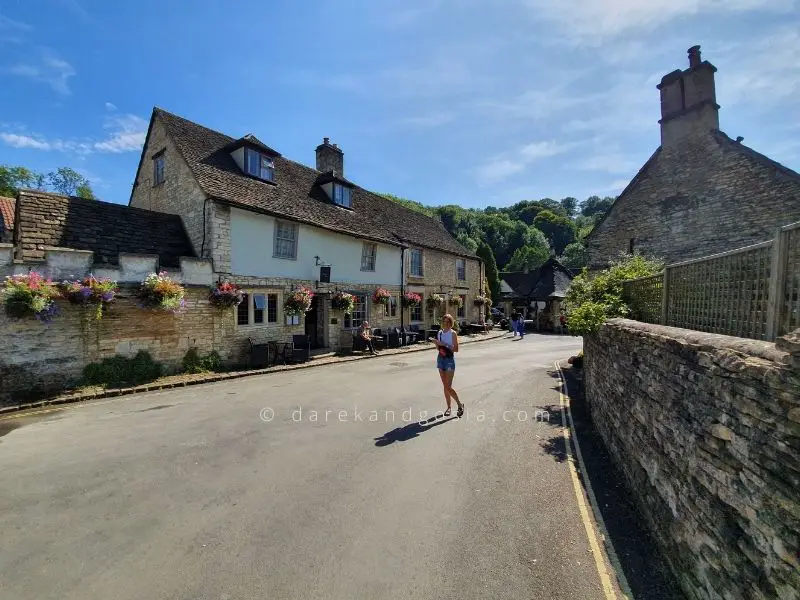 4. Cheddar Gorge
Cheddar Gorge, the magical cliffs that promise awe and wonder. And yet, it seems the only thing gorge-ous here are the towering rocks you can't eat, no matter how cheesy their name might be.
Cheddar Gorge Unveiled
| Hoping For | Actually Getting |
| --- | --- |
| A cheese fest | A rock fest |
| Dairy air | Fresh air |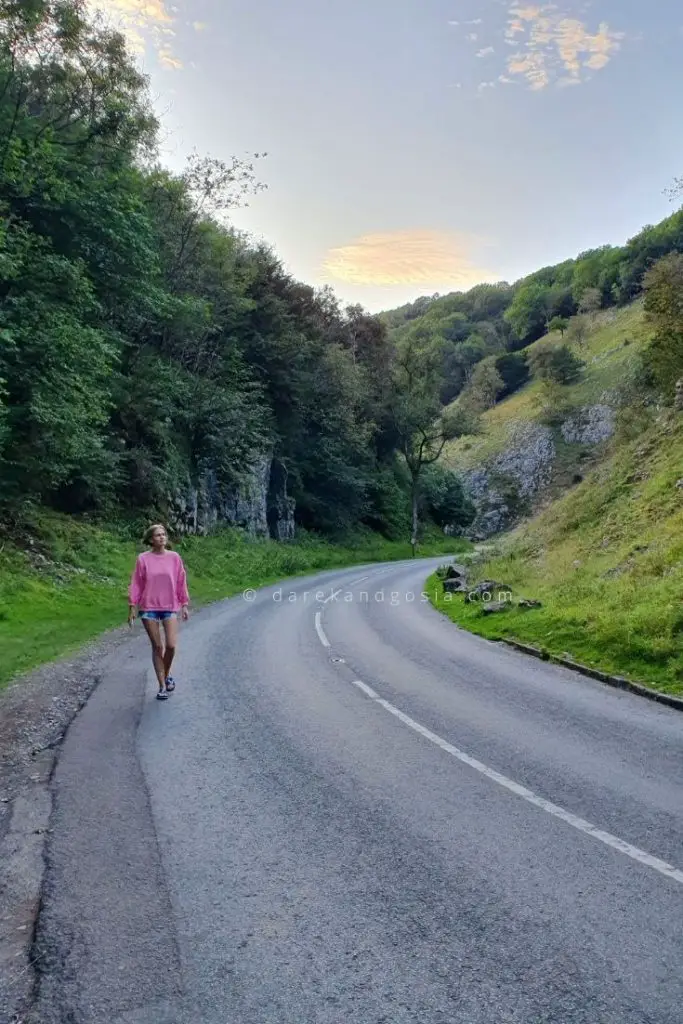 5. Kersey
When it comes to small villages with a magical vibe, Kersey takes the biscuit. Yet, let's be honest, the magic here is more of the 'vanishing mobile signal' variety.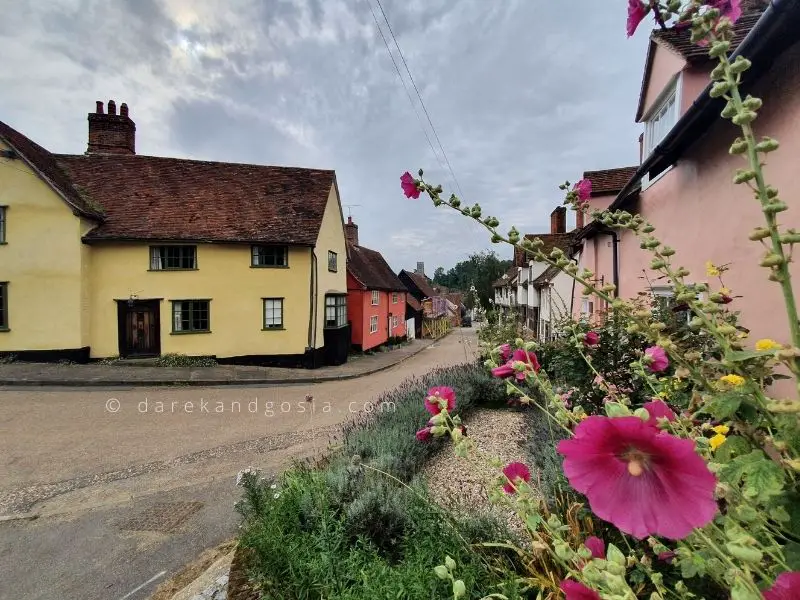 6. Gold Hill, Shaftesbury
The steep climb of Gold Hill offers golden opportunities for magical views and equally magical slips on its cobbled pathways. The enchantment is real but so is the challenge of keeping your balance.
Gold Hill Challenges
Staying upright on sloping cobblestones
Admiring the view while catching your breath
Convincing yourself the ascent is part of the magic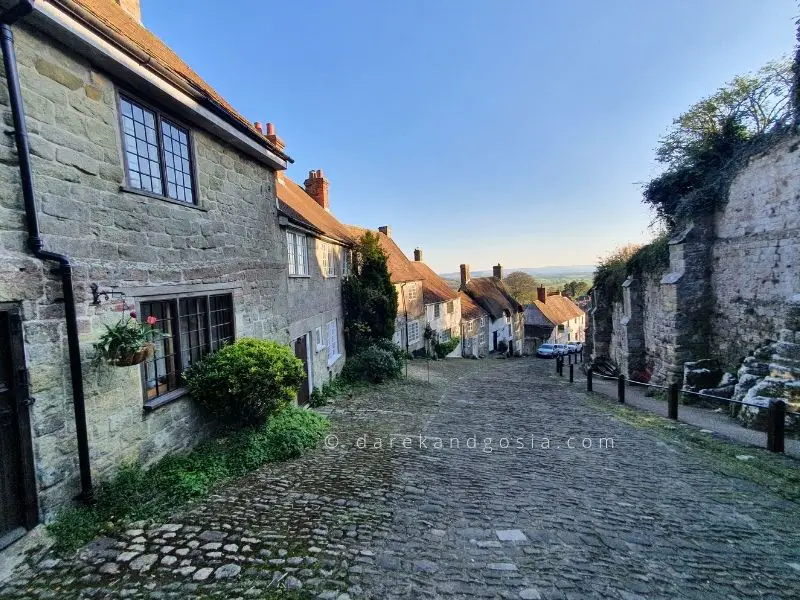 7. Clovelly
Imagine a place so enchanting that vehicles are forbidden. Clovelly in North Devon is such a magical place. On the surface, this looks like a grand idea, keeping modernity at bay. Then you find yourself lugging your suitcase down cobblestone lanes so steep they could double as ski slopes in winter. Ah, the sacrifices we make for a touch of Olde Worlde charm!
Clovelly's Quirks
| Promised Enchantment | Actual Experience |
| --- | --- |
| Car-free magic | Sore calf muscles |
| Quaint allure | A longing for flat land |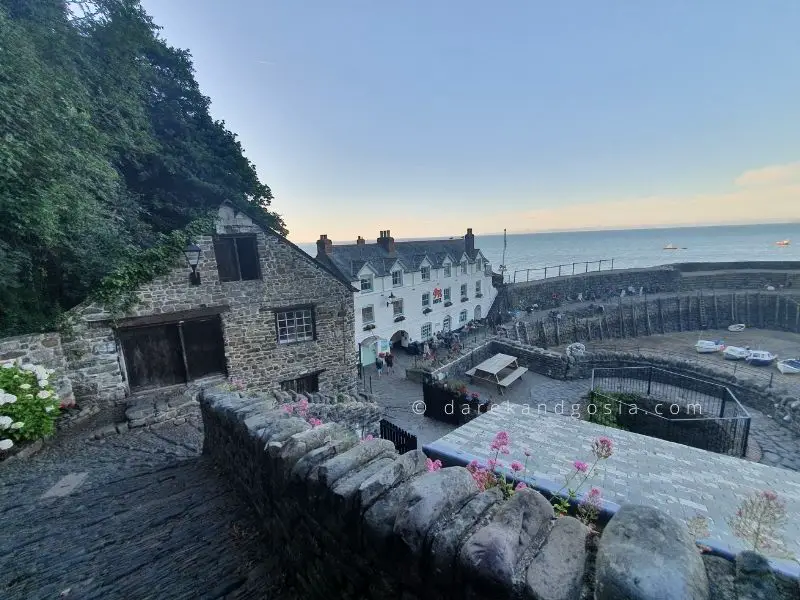 8. Minack Theatre
There's no denying the Minack Theatre in Cornwall is an open-air venue with magical vibes. Carved into a granite cliff overlooking the Atlantic Ocean, it's got scenery to die for. Just keep in mind, the magic tends to wane when you're sharing this supposedly secluded spot with half of Britain and their selfie sticks.
Minack Theatre Realities
Limited leg room that makes economy flights feel spacious
Wondering if the actors can compete with that sunset
Testing your magical ability to conjure a blanket when the sea breeze kicks in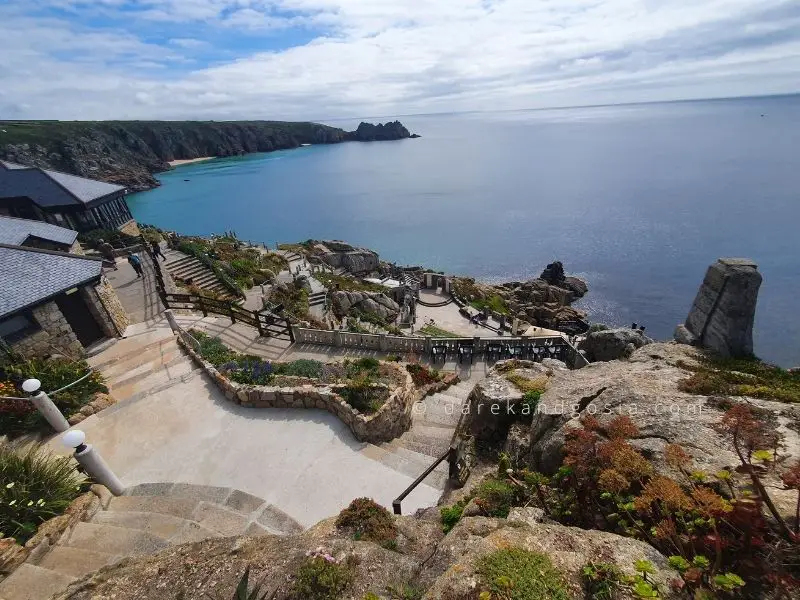 9. Boscastle
Ah, Boscastle, where the River Valency meets the Atlantic Ocean, creating a magical harmony – or so the brochures say. In reality, it's more of an awkward first date, with the river shyly meeting the sea and creating less of a symphony and more of a discordant meet-and-greet.
Boscastle's Illusions
| Anticipated Magic | What You Get |
| --- | --- |
| Harmony of elements | Occasional water clashes |
| Mystical air | Just regular, old salty air |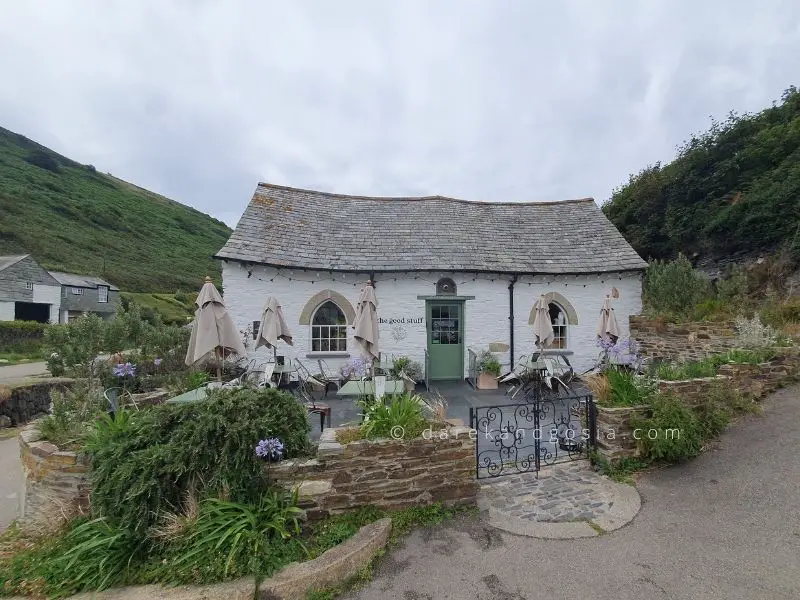 10. The New Forest
And now we move to The New Forest, which is neither particularly new nor overly forested. Still, it's one of those magical places in the UK where you expect to bump into frolicking fairies or talking toads. What you're more likely to encounter are free-roaming cattle and overly enthusiastic horseback riders yelling, "Yee-haw!"
The New Forest Essentials
A map that will still leave you confused
Patience for dodging animal droppings
A magical scepticism for anything labelled 'new' and 'foresty'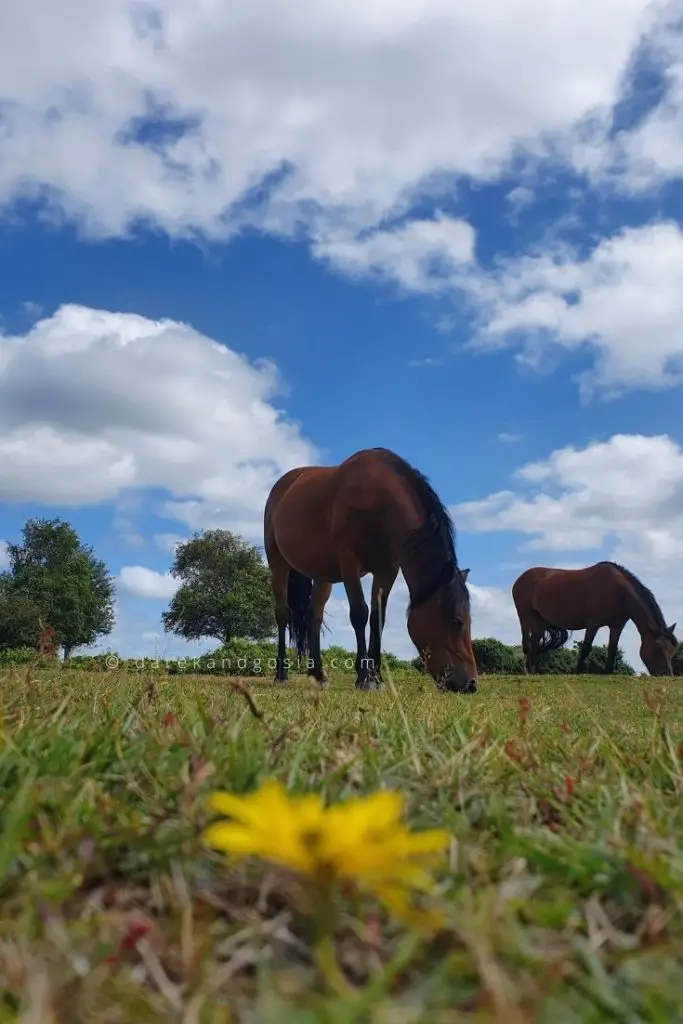 11. Durdle Door
Durdle Door in Dorset is the geological marvel that millions flock to see. If you thought a rock with a hole in it could never be magical, you've obviously never been caught in the crowds here, wishing for a magic wand to part the sea of people.
Durdle Door's Open Secrets
| What You Hear | What You See |
| --- | --- |
| Enchanted arch | A very photobombed arch |
| Solitude | Every man and his dog |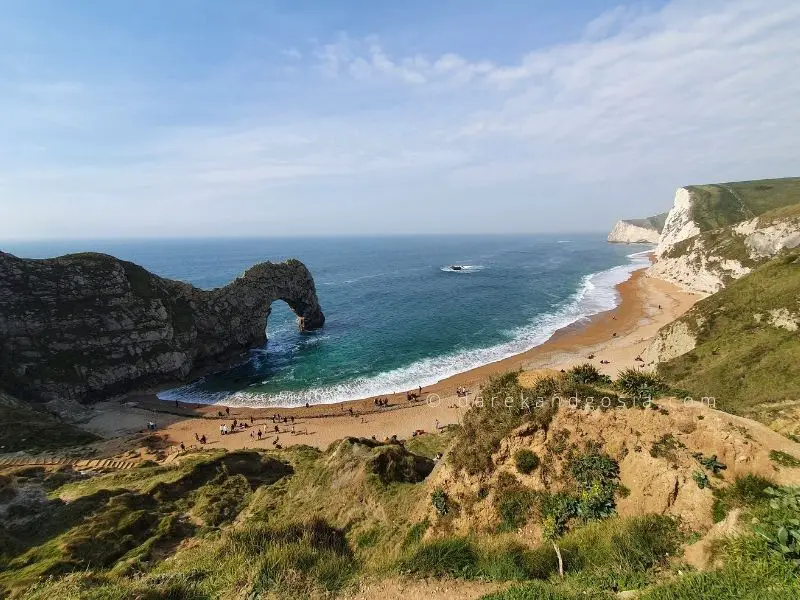 12. Rye
Picture a quaint English town, rich in history and oozing character from every cobblestone. That's Rye, though any magical allure is quickly dispelled the moment you try to find parking. The only spell cast here is a parking ticket on your windscreen.
Rye's Charm Checklist
Antique shops full of 'magical' junk
A desperation to believe it's all very Harry Potter
A magical knack for getting lost in tiny streets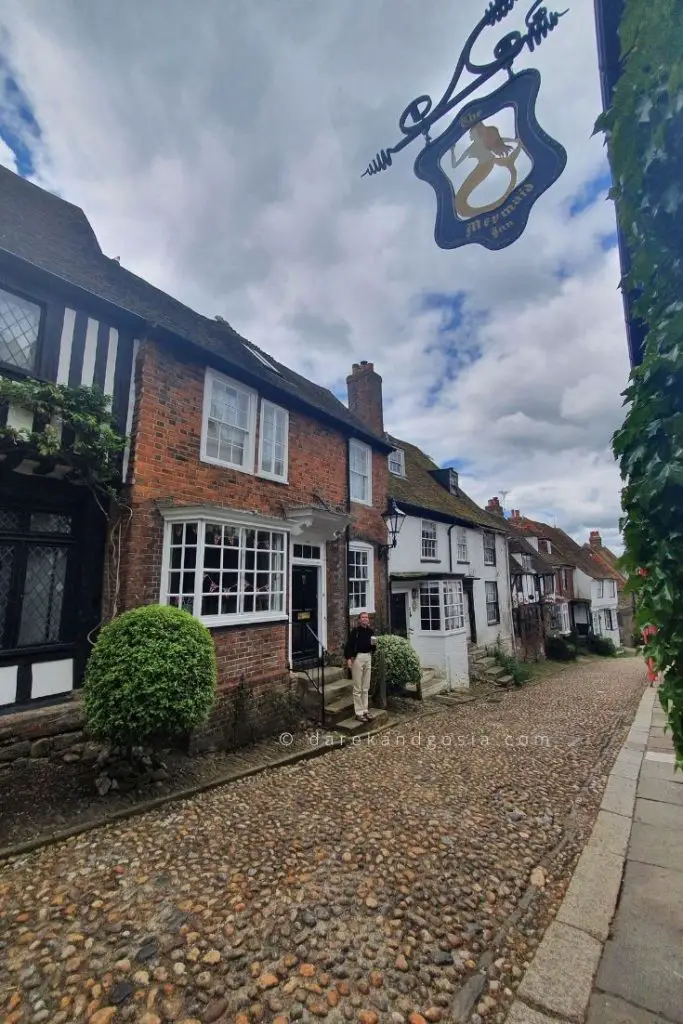 13. Old Man of Storr
Up in Scotland, the Old Man of Storr looms like an ancient guardian of Skye. Legend has it this rock formation has magical properties. In truth, the only thing magical is your transformation into a sweaty, mud-covered hiker.
The Old Man's Myths
| Lore Suggests | Reality Dictates |
| --- | --- |
| Spiritual quest | Physical exhaustion |
| Timeless magic | A long, tiring day |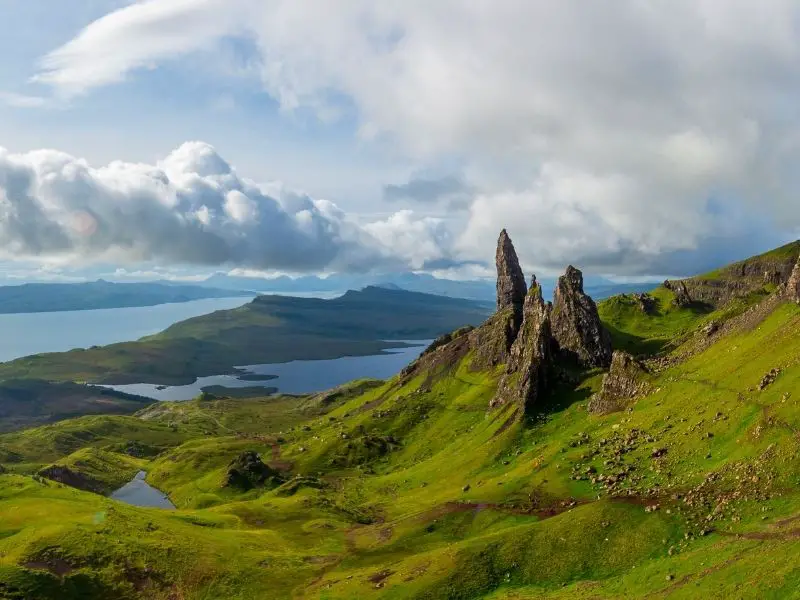 14. Stonehenge
Ah, Stonehenge, where every stone allegedly pulsates with mystical energies. Or maybe that's just the collective disappointment of visitors realising you can't actually touch the stones. Either way, the biggest magic trick here is the disappearing act your money performs.
Stonehenge Surprises
Realising magic stones are behind a rope
Contemplating life's mysteries in a busy gift shop
Grasping the 'magic' of commercialism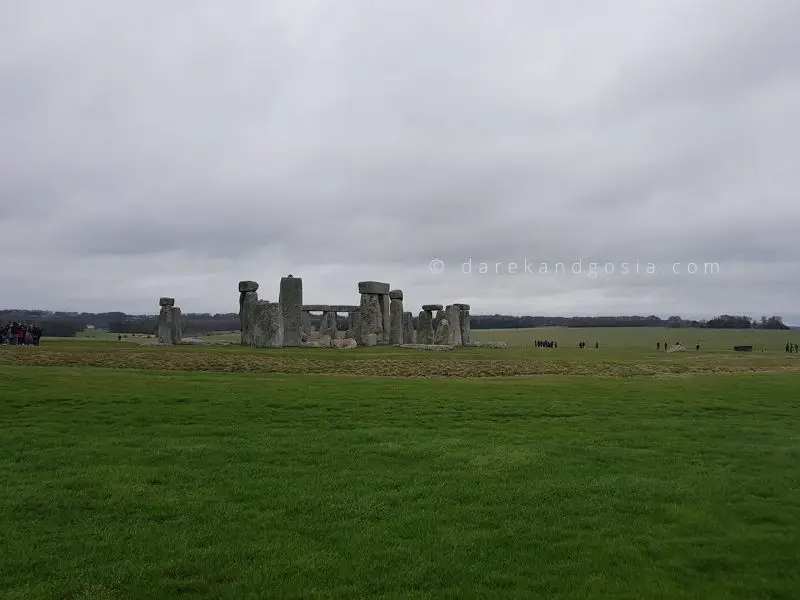 15. Winnats Pass
The Winnats Pass in Derbyshire is touted as a magical gateway to the Peak District. The dramatic limestone gorge is absolutely stunning. Just be prepared for the unmagical sound of your car engine struggling uphill.
Winnats Pass Unveiled
| Expectation | Reality |
| --- | --- |
| Easy passage | Wheezing engine |
| Mystical vibe | Feeling car sick |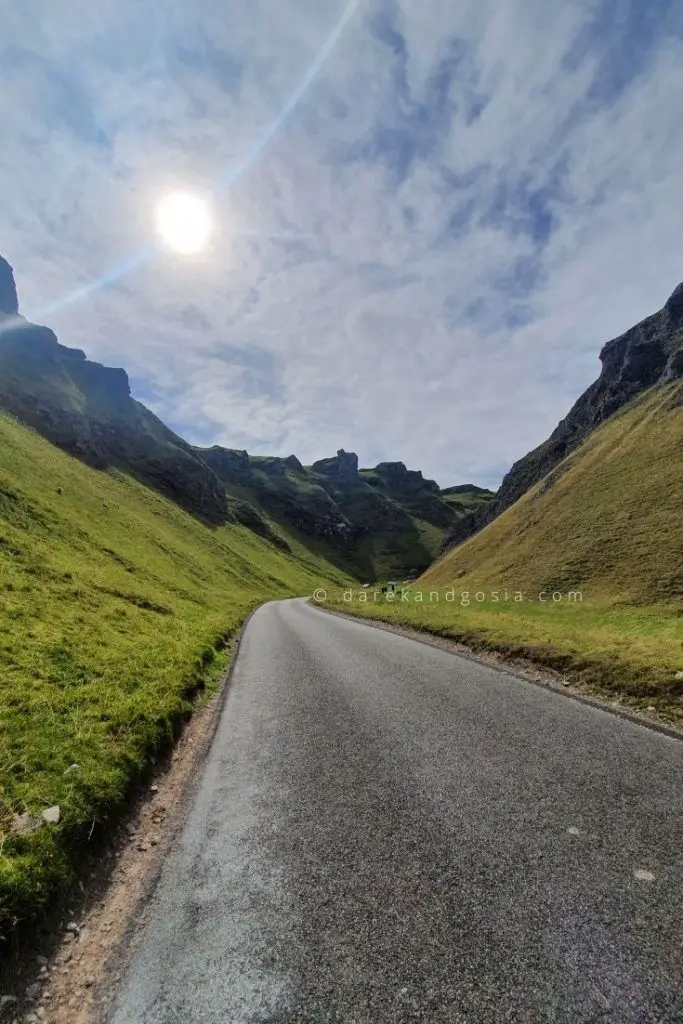 16. Pembrokeshire Coast
This Welsh coastline is known for its magical scenery, but let's face it, the only enchanting thing here is your attempt to pronounce the Welsh town names.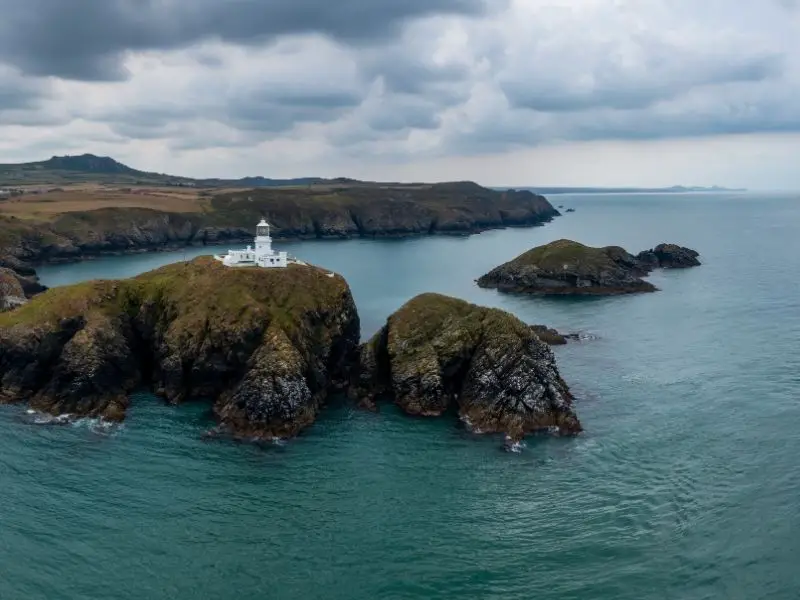 17. St Michael's Mount
If you're looking for a magical island experience, St Michael's Mount in Cornwall offers just that. But the 'island' is only an island for part of the day, thanks to tides. The rest of the time, it's just England.
St Michael's Mount Musts
Timing your visit with the tides
Debating the magic of land vs. island
Accepting the magic of variable geography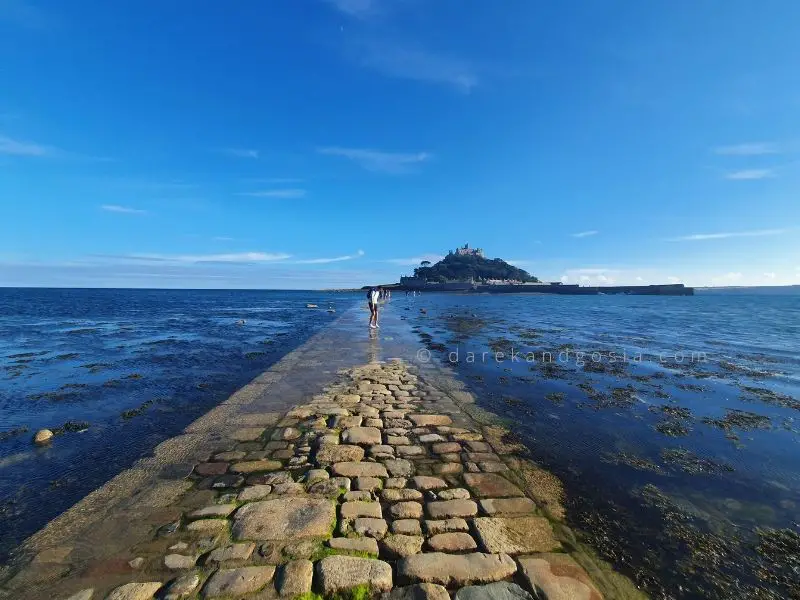 18. Old Harry Rocks
Old Harry Rocks are magical chalk formations standing proudly in the sea. Unfortunately, Old Harry doesn't provide seating, so you'll have to enjoy the magic standing up or precariously perched on a cliff edge.
19. Loch Ness
Loch Ness is legendary for its mythical monster. You're more likely to witness the rare magic of Scottish sun than catch a glimpse of Nessie, though.
Loch Ness: Myth vs. Reality
| Hyped Up | Reality Check |
| --- | --- |
| Monster hunt | Tourist hunt |
| Deep mystery | Deep disappointment |
20. Seven Sisters
The Seven Sisters in Sussex are a series of magical chalk cliffs that face the English Channel. But unlike Snow White's seven dwarfs, these sisters don't sing, don't dance, and certainly won't clean your house.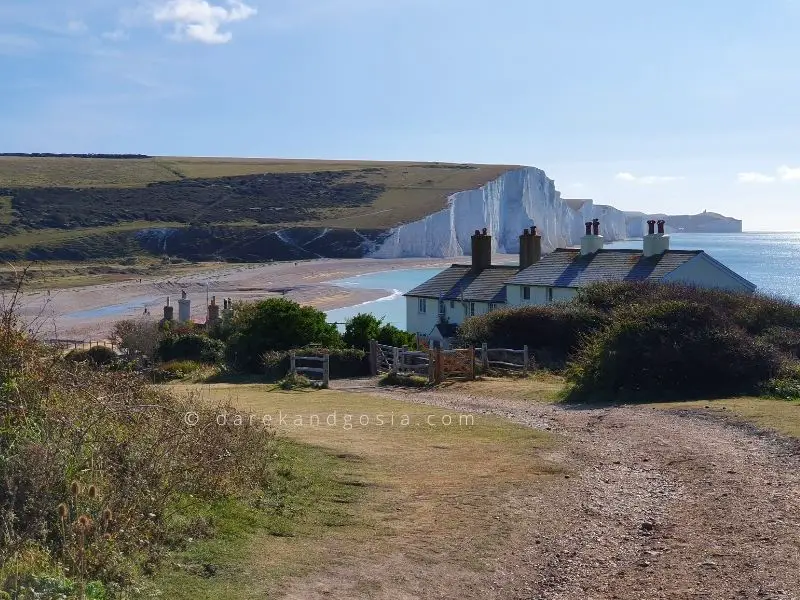 21. Isle of Portland
Just off the coast of Dorset, the Isle of Portland is best known for its lighthouses and quarrying history. If you think rocks are magical, well, you're in for a treat! Just don't expect them to grant any wishes, unless your wish is for more rocks.
Isle of Portland's Rock Solid Facts
| What You Hear | What You See |
| --- | --- |
| Enchanting isle | Piles of stone |
| Maritime magic | Lighthouses aplenty |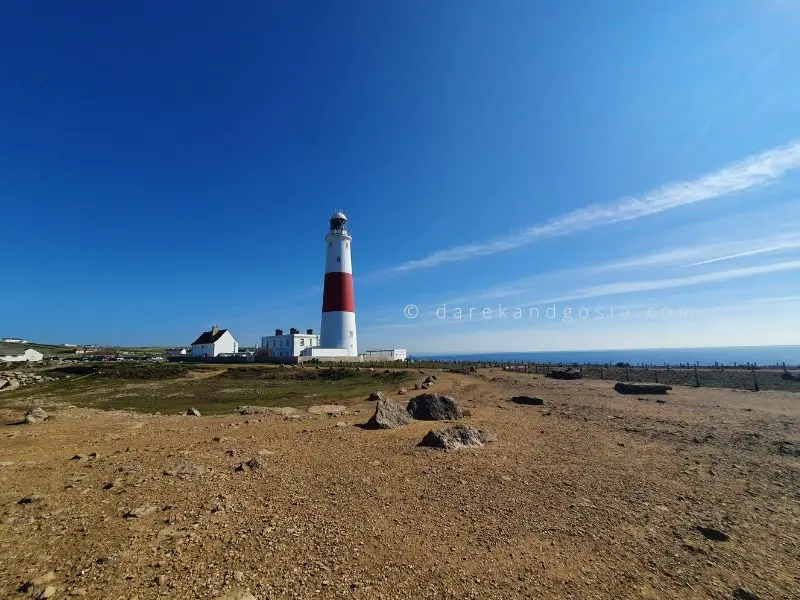 22. Glastonbury Tor
With ties to Arthurian legend, Glastonbury Tor promises a magical experience. Once you climb to the top, panting and gasping, you'll certainly feel something, although whether it's magic or just altitude-induced light-headedness is up for debate.
The Tor Essentials
Energy bars to fuel your quest
A sense of humour about 'legendary' mud
A possible download of a GPS app to find said 'magic'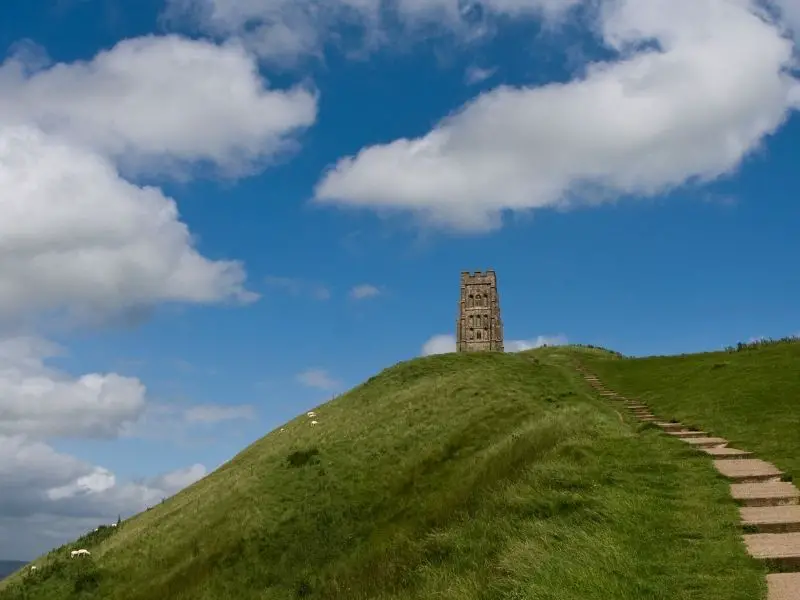 23. Covent Garden
Ah, London's Covent Garden, where magic means street performers pulling rabbits out of hats and conjuring coins from behind your ears. Cute, but you're just as likely to magically lose your wallet in the crowded marketplace.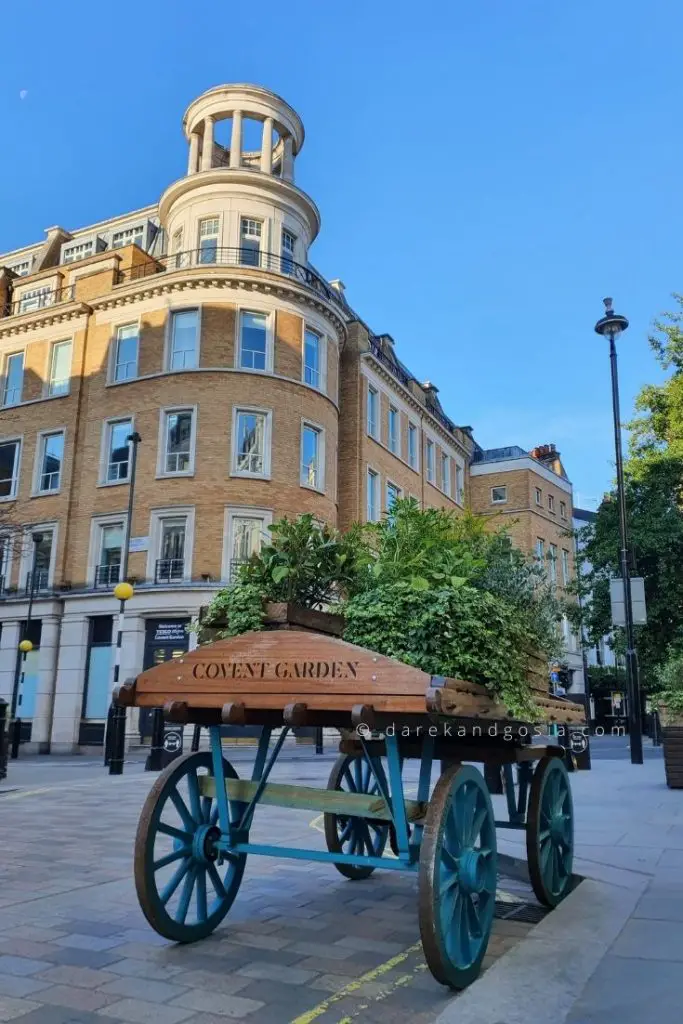 24. Robin Hood's Bay, Whitby
Tales of smuggling and piracy fill the lore of Robin Hood's Bay in Whitby. While the romanticism of a magical, lawless past is appealing, today it's more about dodging seagulls trained to snatch your fish and chips.
Robin Hood's Bay – Then and Now
| What it Was | What it Is |
| --- | --- |
| Smuggler's cove | Tourist's cove |
| Pirate tales | Seagull tales |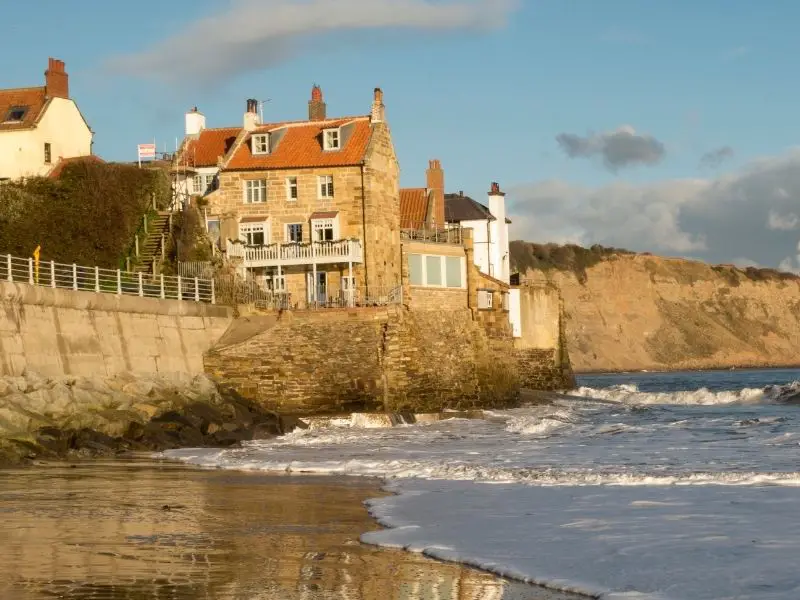 25. St Ives
Cornwall's St Ives is so magical, it even has a nursery rhyme. Its cobblestone streets and ocean views are absolutely dreamy. That is, until you find out every artist and their easel has had the same 'original' idea of capturing the magic.
St Ives' Tourist Traps
So many art galleries, so little wall space at home
Trying to rekindle the magic in overpriced cafes
Finding out the nursery rhyme doesn't offer a map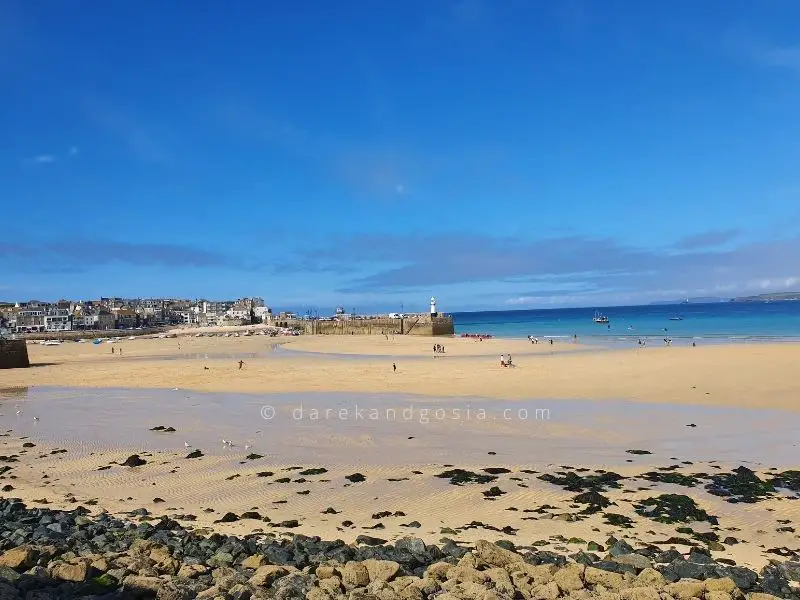 26. Dartmoor National Park
Dartmoor in Devon is famed for its wild, untamed landscapes. But don't be fooled; the only thing you're likely to tame here is your own wild expectation of solitude.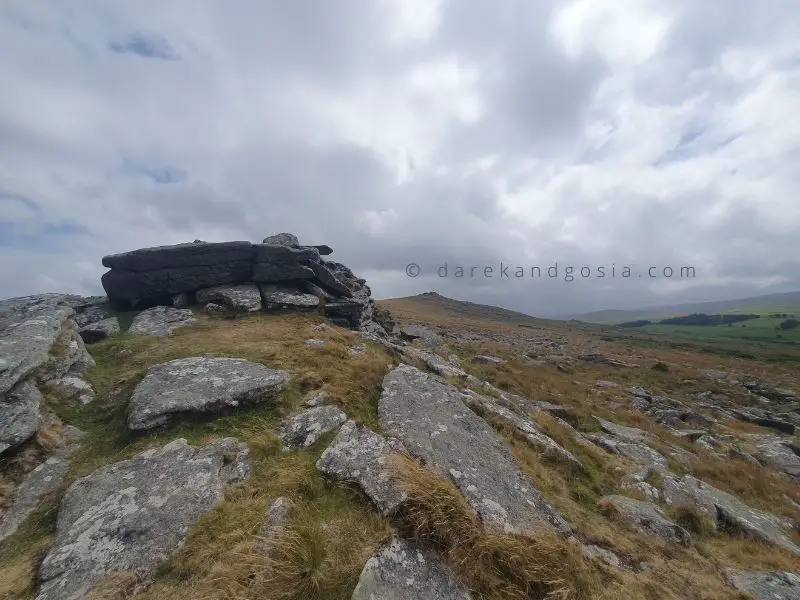 27. Calton Hill, Edinburgh
Calton Hill offers some of the most magical views of Edinburgh. And as Darek and Gosia know, the real magic trick is trying to get a photo without the throngs of tourists in the frame.
Calton Hill's Viewing Facts
| What You Want | What You Get |
| --- | --- |
| Postcard view | Crowded selfies |
| Quiet moment | Shared moment |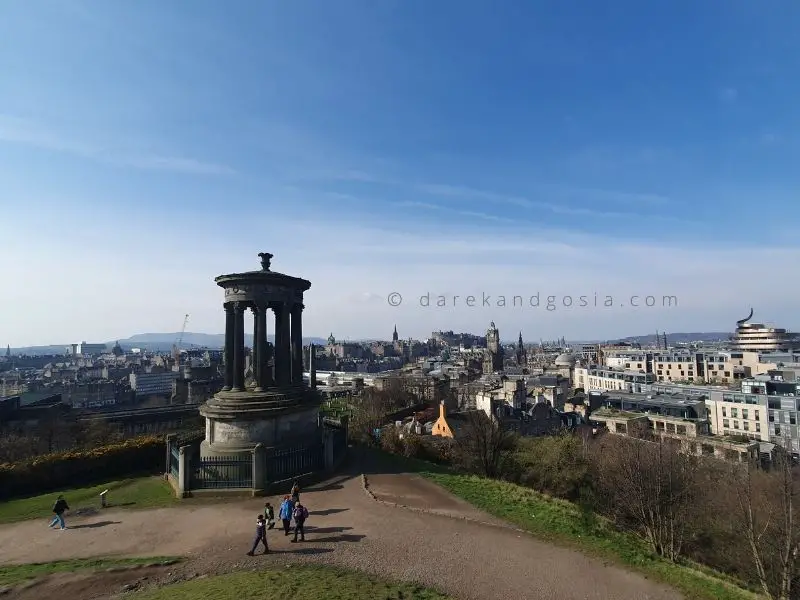 28. Turville
Turville in Buckinghamshire has served as a backdrop for magical TV shows like The Vicar of Dibley. It promises a fairytale setting but delivers a very non-magical surge in property prices.
29. Hadrian's Wall
Hadrian's Wall was once the magical boundary that marked the end of the known world. Now, it marks the end of your mobile phone signal.
Hadrian's Wall Reality Checks
Your 'edge of the world' selfie won't upload
Realising you've forgotten the magical elixir (aka water)
Wishing for a Roman chariot to finish the hike
30. Richmond Park
And finally, Richmond Park in London, a magical wilderness within the city. Except on weekends, when it transforms into a basic park filled with screaming kids and BBQ smoke.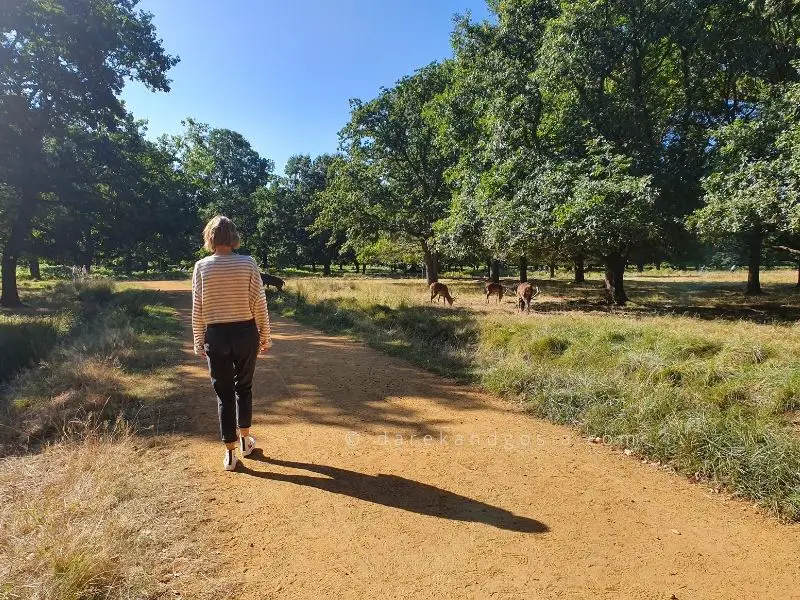 Are magical places in the UK worth visiting?
If you're hunting for magical places in the UK with the idea that some fairy godmother will grant you three wishes, we've got news for you. Spoiler alert: she won't. But don't let that deter you. These places are oozing with a different sort of magic, one that trades fairytales for awe-inspiring landscapes and historic landmarks. You won't bump into Cinderella, but you'll certainly find yourself captivated by the natural beauty and ancient mysteries that surround you.
So, are these so-called magical places worth visiting? Absolutely, if you're game for the kind of enchantment that doesn't require a wand or a spell book. And let's face it, a pinch of reality mixed with the UK's natural charm is a recipe for a different, but equally compelling, kind of magic.