Thinking about renting a car in Europe for a holiday? But which car hire company to choose & what to be aware of when renting a car?
Car rental in Europe is a huge business! Every year millions of tourists are searching for the cheapest car rental companies in Europe. But how to rent a car in Europe and which European car rental company is the best one?
Those are always tricky questions to answer! We really hope that this guide will help you to find the best car rental company in Europe 🙂 Just follow our car rental in Europe tips!
So, you have booked a flight and your dream European beach holiday is coming closer, right? But how are you going to explore that amazing island in Europe or get to a remote place for a stunning hike? Do you wish to travel on your own or use public transport? No! that's not you! You are thinking about renting a car in Europe – and that's a great choice!
How to find the best car rental company Europe?
Let's be honest, it is always better to rent a car in Europe while travelling across this continent. Having your "own" 4-wheels will give you much-needed freedom and will allow you to get to places where public transport doesn't go – so you can discover the best places to visit in Europe in your rented car.
Best car rental sites Europe?
Best car rental companies Europe types:
| | |
| --- | --- |
| Best rental car in Europe: | Europcar |
| Best car rental site for Europe: | discovercars.com |
| Best car rentals in Europe, Spain: | Gold |
| Best rental car company Europe, Portugal: | Hertz |
| Best European car rental companies in Greece: | Avis |
| Best European car rental Italy: | GreenMotion |
As nice as this sounds, renting a car in Europe can be a headache for a non-European tourist as some renting car companies might try to take advantage of you! The cost of renting a car in Europe will vary from company to company. Do not always go for the cheapest car hire company! Look for the additional charges like cross border fee or other additional costs while hiring a car!
Do NOT get fooled! Read our guide to renting cars in Europe so you are aware of all rules and differences in European renting companies.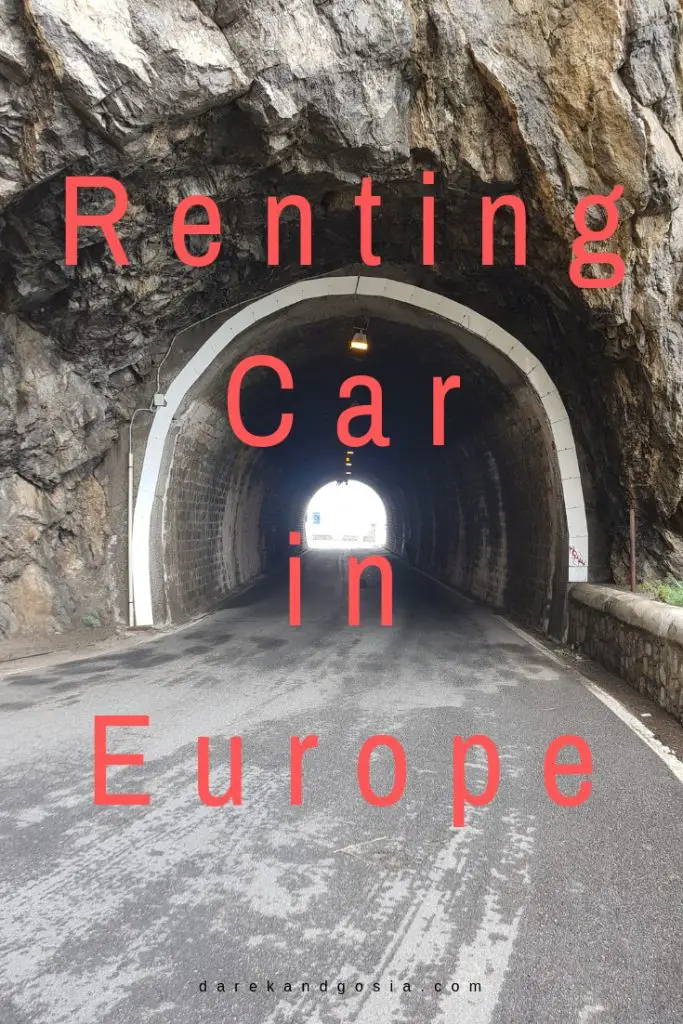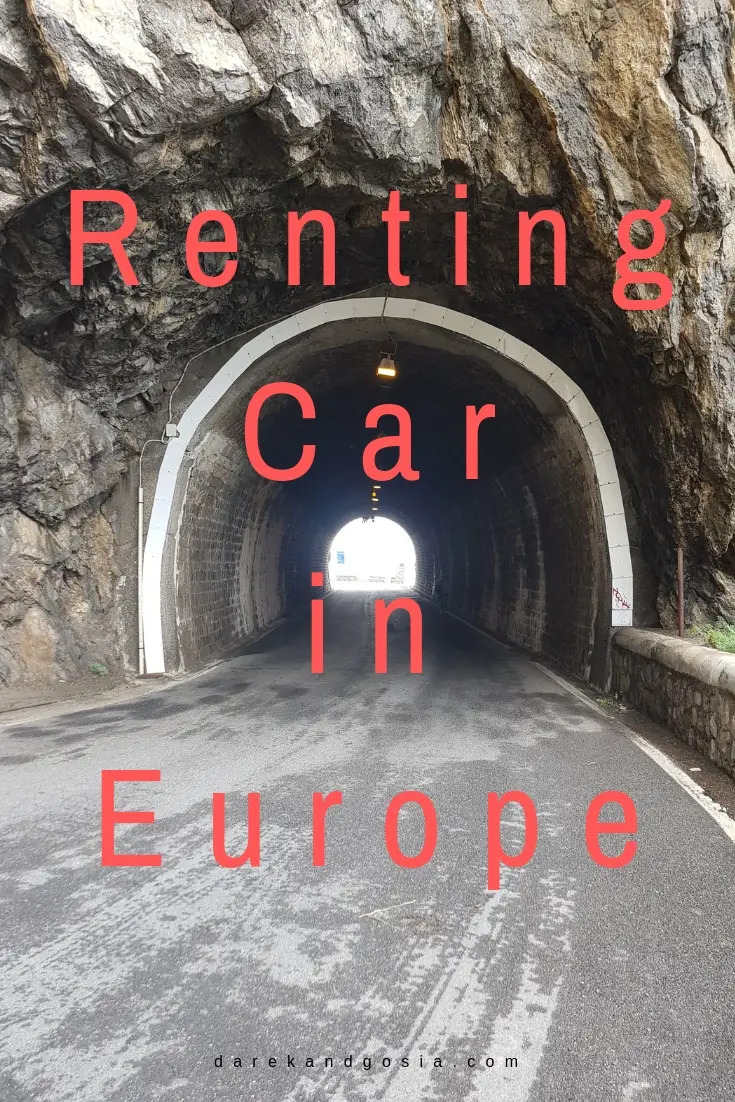 Renting a car in EUROPE:
9 things you always wanted to ask about renting a car in Europe and European car hire companies:
#1 Best car hire company in Europe?
Best car rental in Europe? First of all – compare!
Car hire comparison Europe: there are many car rental companies in Europe and depending on the country, one will be more popular than another. Just remember, when you rent a car Europe you have to check the reviews. We have seen that many times – the best car rental company in Italy can be worse in another location.
Best rental car companies in Europe:
We don't really have a favourite one and we always compare the prices on discovercars.com before booking a car. You can also use other comparison websites like Skyscanner or Kayak. Just make sure you book the car in advance, that will save you stress and most of the time money too.
Car hire Europe compare: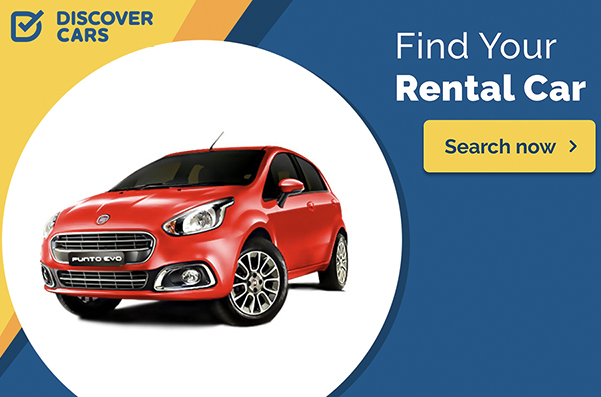 If you travel in a busy time, like Xmas or school holiday, there will be 1000s other people trying to book a car too. The prices will go much higher! So planning well ahead is a smart move.
#2 What will affect the price of your rented car in Europe?
Looking for low cost car rental Europe? There are many factors which can increase the price of your rented car by a huge margin. Some of them will be obvious and you are most probably aware of the additional cost, but many can be a very unpleasant surprise.
So, what are the top factors influencing best car rental prices? Learn about hiring a car in Europe rules:
Size of the car you will rent
There are 7 categories of car rental companies in Europe are using:
Small cars
Medium cars
Large cars
Estate cars
Premium cars
People carriers
SUVs
In general, cars from the beginning of the list will be cheaper than from the end on the above list. But don't go just for the cheapest option! You have to consider what you will be using the rented car for. E.g. if you travel as a couple for a few days in England and want to go for a day trip out of London, a small or medium car will be fine.
But if you plan to drive around Gran Canaria or across Madeira you will need a much stronger car for the amazing mountains roads. You don't really want to compromise while exploring the best landscapes in Europe! Also, if you travel with family or friends, you will need a people carrier or an SUV so you can pack all your pieces of luggage easily.
When I look for car hire Europe I often go for an SUV.
Manual vs. Automatic
Depending on your preferences you can choose your favourite gearbox. I rather rent a car with a manual gearbox as it's more fun driving 😉 Cars with automatic gearbox are usually slightly more expensive.
You will see this option while choosing your rented car:

Most cheap car rental in Europe will be manual.
Different Pick-Up and Drop-Off Locations
OK, when it comes to cheap car rental Europe this one is the one you have to be careful with.
Take a look at the location of the counter (airport terminal or outside of terminal) – some of the cheaper cars will be located away from the main airport terminal.
You might take a shuttle bus to the car park to collect your car – this be probably a slightly cheaper option but you will need more time at the airport – and time is money 😉

The destination of return would matter too! There are 3 options for you to choose from.
The same as the pick-up location – no additional fee
Other national location – some companies would charge a small fee, others don't (always double-check with the car rental company)
International location – most car hire companies in Europe will add a fee (sometimes very hight which can be even higher than the cost of renting the car)
Would this affect your decision when looking for the best car hire Europe?
Cross Border Fees
Don't get fooled on this one! Some car rental companies in Europe will charge you a huge fee for using the rented car outside of its home country. Yes, the best car rental companies in Europe will also charge you for crossing the border!
Even if you plan one day trip during your 7 days holiday they will still charge you for 7 days! This obviously is a scam so don't let them do this.
A workaround could be to rent your car for 5-6 days, return it and then rent another car with the border fee for 1-2 days only 😉 It's a bit more time consuming but you can save a lot of your bucks!


Car rental tax
Value-Added Tax (VAT) in each European country is usually ~20%. This is usually included in the car rental price. It is nevertheless reasonable to double-check it.
Other non-negotiable (unfortunately) charges such as "road tax" or "environmental tax" also vary from country to country in the whole of Europe. Road tax is usually less than $5 per day and you should expect to pay approximately $5-10 per day for environmental charges.
Again, all the above taxes may already be included in the price of your rented car in Europe. But, when you choose your best European car hire company do double check that!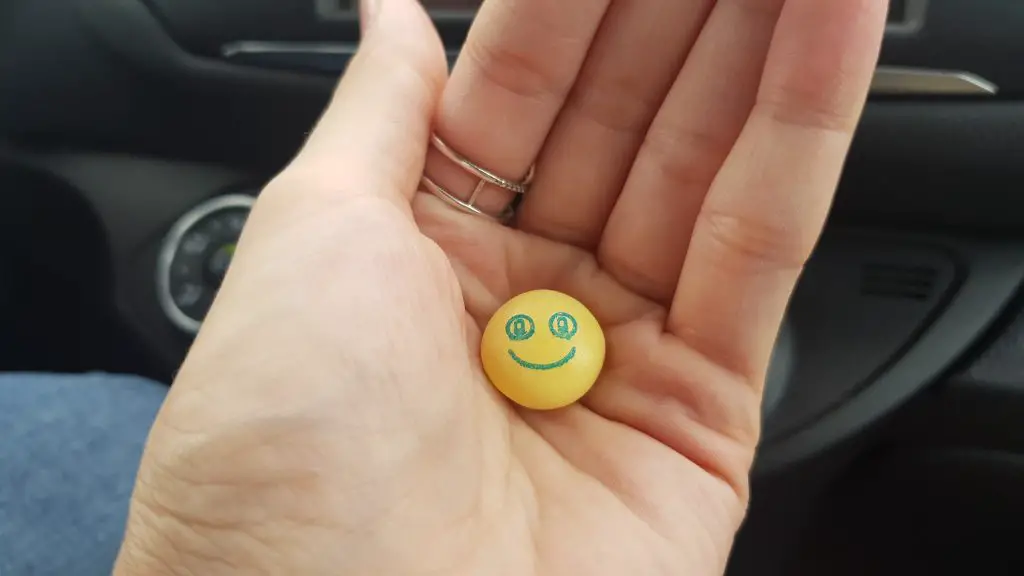 Age
Age limit for rental cars in Europe:
Even the top car rental companies in Europe will look at your DoB.
This is an obvious one, which is pretty much the same on every continent. Young drivers are considered more dangerous on the road and more likely to have an accident. Therefore, you will have to pay premium insurance if you are below 25.
Note that some car hire companies will consider a driver under 30 as a young driver – so always check the T&Cs before renting a car in Europe!
Insurance
Best car rental deals in Europe? One moment, check the insurance first!
This is the most annoying part of renting a car in Europe! Almost every company will try to sell you full insurance. You obviously need to have one – and we definitely encourage everybody who's renting a car to have one, but…
You might already have international insurance which covers renting a car in Europe. Or your credit card may already cover additional insurance. So always check before purchasing additional insurance.
Full insurance is the biggest additional cost when renting a car in Europe. This is due to the deposit you HAVE to PAY (even if you have full insurance from another place!). The deposit will depend on the size and category of your rented car and can be anything from $1000 to $3000 which will be blocked on your credit card. Make sure your credit card has a limit which will allow you to cover this.
As you can see hiring a car in Europe can get expensive!
The only option not to have the deposit taken from your credit card is purchasing full insurance with your car renting company. Now you see what I meant! 😉
IMPORTANT: if you don't purchase the full insurance and you have an accident (or something happens to the car) the car renting company will take the money from your deposit to cover the cost. Then you can get back to your insurance provider to clam it back – this can be a time-consuming process.
Additional driver(s)
The European car rental companies will also charge you for the 2nd driver. Not all of them but when you hire a car in Europe and you want to share it with another driver check if there is a deal to be made.
Expect to pay around $10-20 per day to add an additional driver. It is only worth the effort if you really plan to share the driver's responsibilities. If you go for a short European trip it's better to pay only for one driver.
Good news is that some car rental companies in Europe do promotions with no fee for the 2nd driver – so keep looking as the biggest car rental companies in Europe have always some deals.
Remember that if you allow another driver, who is not on the list, entered the wheel and an accident has occurred, your insurance will not cover this cost.
Children's seats
Each of the European countries has different legal requirements for child seats. And this is not always in line with the latest US regulations – so be aware of this! But all the best car rental companies should be able to explain this to you. Nevertheless, even a cheap car hire in Europe can get a bit more expensive.
If you don't bring a child seat from your home country you can book one with the car hire company – expect to pay an additional $20-50 per day! Yes, it's a huge extra cost…
GPS
When looking for European car hire comparison think about the navigation too.
Having a map is essential when driving in Europe and it's good to have it with you! Double-check if the car you rent is equipped with GPS navigation and if not, how much it costs to rent navigation. It could be cheaper to take your GPS from home or alternatively to use Google Maps if your roaming in Europe is not too expensive.
Collecting time vs. return time
Companies, which have the cheapest car hire in Europe will also be the most popular. This means only one – potential trouble!
Note that when you rent a car in Europe, the car hire company will charge you for every 24 hrs you start. So if you book your car from 8 am and will return it at 10 am you are paying a full day price for the 2 hours! You get it, right? 😉
Sometimes it's better to delay collecting your car by an hour or two or return it a bit earlier to save $20-30.
So be smart when choosing the best European rental car companies!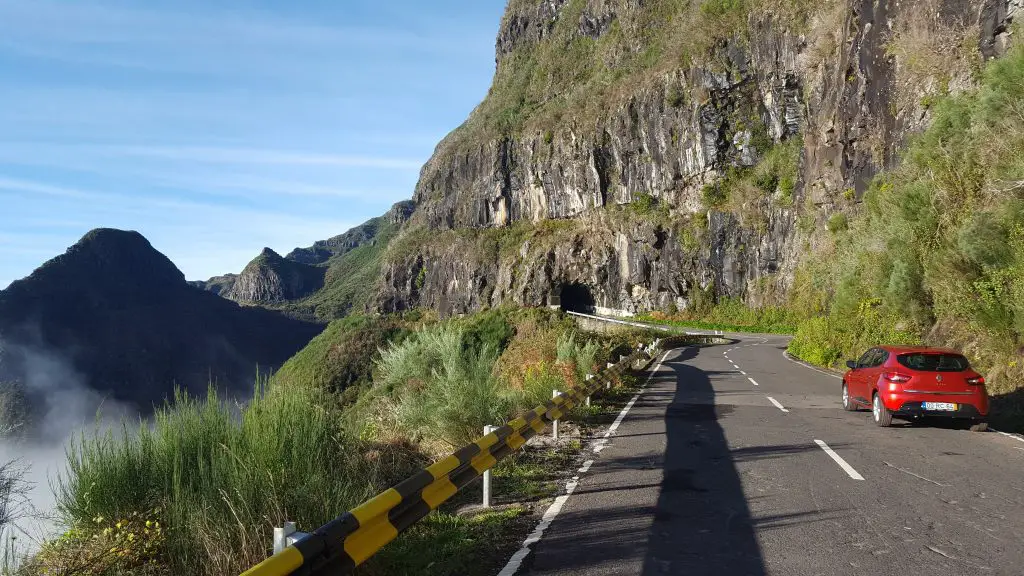 Mileage limit
Cheap Europe car hire can also get more expensive if you… drive too much!
Most European car hire companies will give you unlimited mileage for the rented car. But some have limits of 200-400 km per day so if you plan to drive a lot, double-check if you have unlimited mileage included in the price of the car.

Ferry crossing
Make sure to compare European car hire if you are planning to use ferry corssing.
In some European countries, you will have to pay an additional fee/insurance if you plan to use a ferry. Some car rental companies will not allow you to use any ferry at all! But in most cases, this should not be an issue. We used a ferry during our holiday in Malta when we went for a day trip to Gozo and there was no additional fee 🙂
Fuel Policy
When looking for car hire for Europe trip, double-check the fuel policy too!
Most car hire companies in Europe will offer a Full to Full fuel policy. This means that you collect the car with a full tank and you will also have to return the car with a full tank.
But don't even think that the car rental companies will trust you! 😉 Oh no! They will take a deposit (yes, an additional one, on top of the deposit you pay for not purchasing full insurance) which will be released upon the car return – as long it will have a full tank.
Even the cheapest European car hire companies can get a bit richer if you make a mistake! 😉

Other driving costs
When looking for the cheapest car hire Europe, consider also the below costs and charges:
Fuel – it will depend on the millage you will do. Fuel is much more expensive in Europe than in the US.
Parking at your hotel – double check if there is free parking, otherwise you can expect to pay $10-15 a day for a parking space near your hotel
Public parking – while travelling around this can cost you a few bucks per hour. Most of the parkings in Italy are paid while in Spain are free.
Road/motorway tolls – Italy and France are expansive, while Germany is totally free.
Booking cancellation – if you decide to cancel your booking before trip some car hire companies will charge you a fee
#3 Can I visit other countries with the rented car?
Can you rent a car in Europe and drive to other countries?
Yes, most companies will let you do that for an additional fee/insurance. There might be some restrictions (mainly in Eastern Europe) so always double-check with the car hire company.
Rent car Europe return different country:
Many people also ask if you rent a car in Europe and return different country? The truth is, the even the best rental car company will charge you a lot! Personally, I wouldn't do that unless your end destination is miles away and it doesn't make sense for you to drive back.
#4 Is an international driver's license required in Europe?
If you are staying in Europe for less than 90 days, you can drive with your valid US driver's license in most European countries without IDP. But it is generally recommended to get an International Driving Permit which is actually a translation of your valid driving license – it is not an additional permit ?
Yes, it is needed in case a police officer (or a cop as you call them) will have to write a ticket for you ?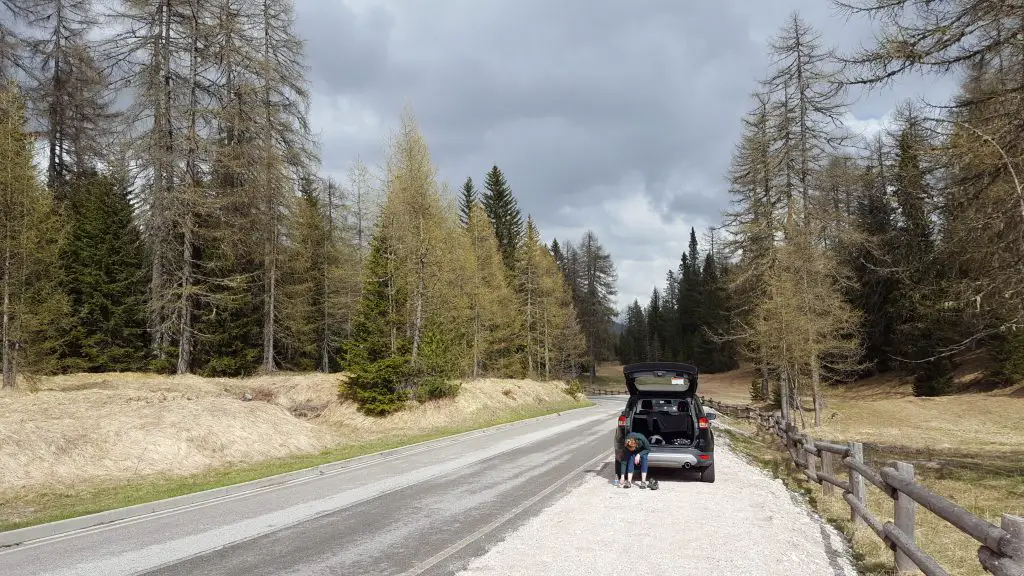 #5 How to pay when renting a car in Europe?
What is the best credit card for car rental in Europe? One, that will be accepted!
Most car hires companies in Europe will only recognise credit cards are the payment method. The trick is that some of them do allow you to use a debit card while doing an online reservation. But then, you need a credit card at the counter when collecting a car.
Otherwise, they will not rent you a car! That happened to us when we visited Amsterdam and we wanted to rent a car for a day to drive outside of the capital city and visit Keukenhof Garden 😐 I know! A rookie mistake 😉
So remember to always have your credit card on you!
#6 Do I need insurance while renting a car?
YES! We highly recommend to always have insurance when renting a car in Europe. It's totally up to you, whether you get one from the car hire company, book it on discovercars.com or have another provider. Just make sure you get one – even a small accident in Europe can cost you a fortune (especially in countries like Iceland, Norway or Switzerland).
#7 Petrol, benzine or gasoline – what's the difference?
No dear American friend, we don't drive on "gas" in Europe 😉
We call it benzine (Germany and Austria), gasoline (Spain) or simply petrol in most European countries.
You should be looking for the label "95" at the petrol station. There is also a label called "98", which is also petrol, but nobody really uses it.
And then we also have diesel, which is currently under the spotlight in few countries.
Make sure you put the correct fuel into your car! A mistake can be costly 😉 The right type of fuel will be displayed inside the gas tank door and usually on your car key as well.
#8 Left or right? Which is the correct side of the road? (UK & Ireland only)
Right! No, I mean left if you drive in the UK or Ireland (e.g. Ring of Kerry) 🙂 You probably will not need a car in London, if you want to visit the capital city in one day unless you plan a day trip out of the capital city. There are many interesting places you should see while visiting England, like Stonehenge or Cotswolds, but if we have never driven on the other side of the road 😉 our advice will be:
rent an automatic car!
This will help you focus more on the road instead of how to change the gear with your other hand 🙂
Remember, cheap car rentals Europe will be expensive if you drive on the wrong side on the road!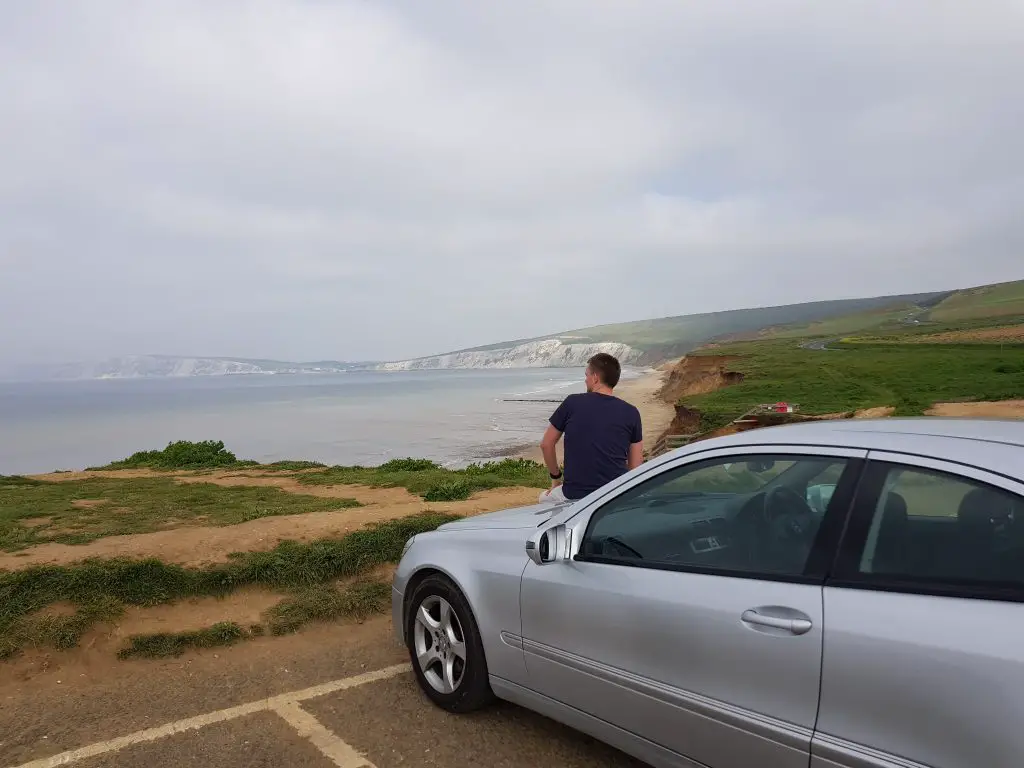 #9 Returning your rented car – what to do?
Whether you look for car hire UK to Europe and back or just for the cheapest car rental Europe there are a few rules you have to follow then returning your car:
Be on time – if you are late, the car hire company might charge you a fee.
Make sure the tank is full
Take pictures of the car to have a proof of its condition – also, take a photo of the millage and fuel level
Record a short video of you returning the key (only if you are returning outside of car hire company opening hours)
Keep all documentation for a year
Double–check your bank account a few days after returning the car to make sure your deposit has been returned
Check your credit card statement from time to time – one car hire company in Italy did take a fee 6 months after we hired a car from them! Thankfully our bank has stopped that fraud 🙂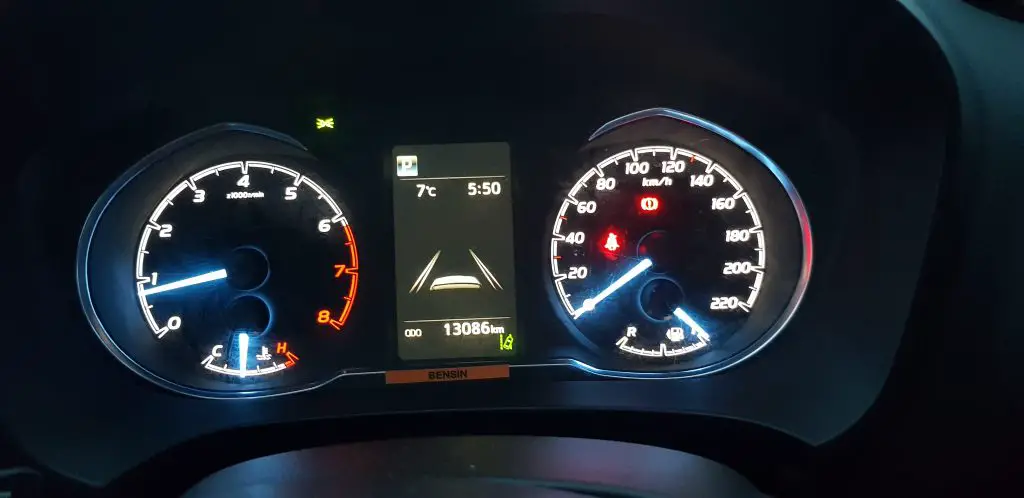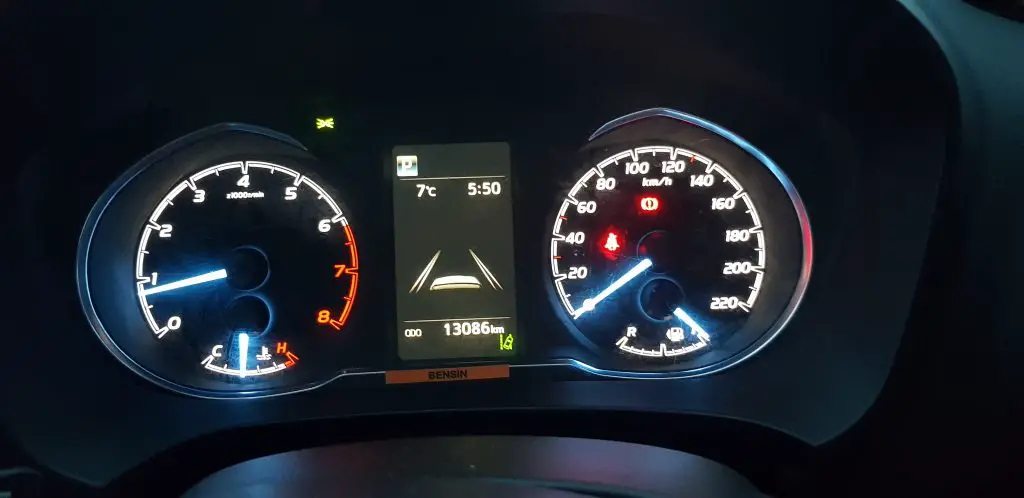 Car rental Europe FAQ:
Any other questions about renting a car in Europe?
Please let us know if you liked our guide to hiring a car while on vacation in Europe. We hope you have a lot of fun while driving around our stunning continent – there are many great road trips in Europe you can make and many romantic cities in Europe waiting for you to explore them!
Whether you are going for a weekend getaway in Europe or doing a longer trip, make sure you rent a car – it's always fun driving in Europe. Onward! 🙂
Read also:
Love travelling in Europe?
Read our other articles related to this stunning continent:
Most beautiful landscapes in Europe
Hot places in Europe in spring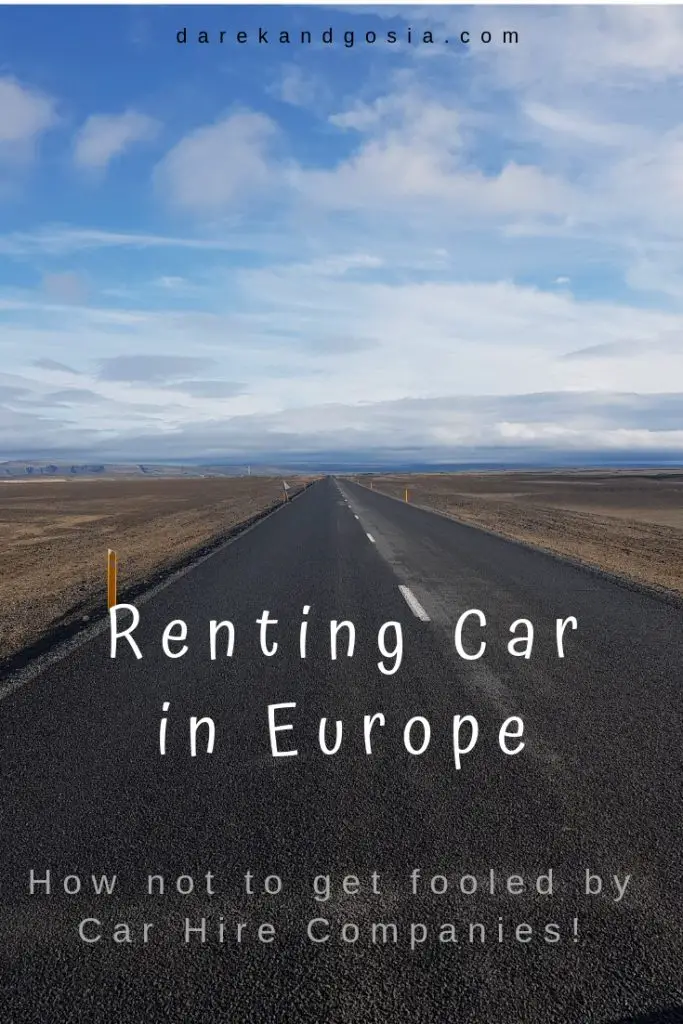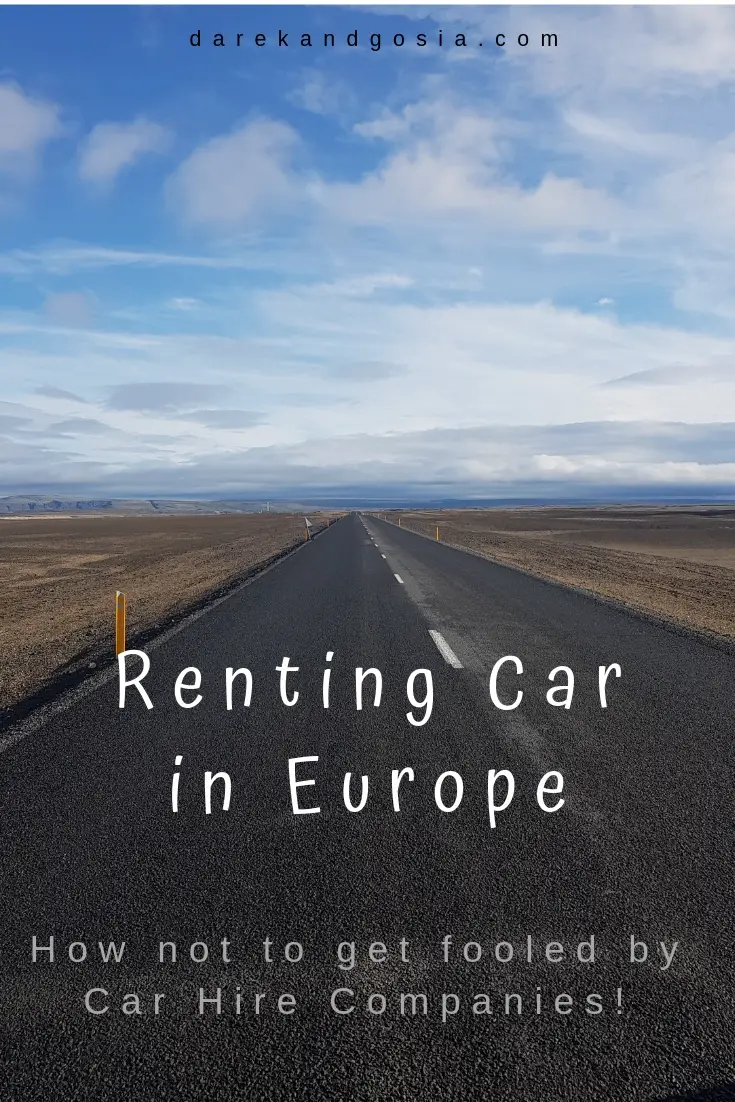 Articles you may like: