Ultimate Guide to Benagil Cave Portugal. All you have to know before booking Benagil Cave Boat Tour in Algarve – a MUST-do boat tour!
Thinking about visiting Algar de Benagil on one of the Benagil cave tours? With so many beautiful places in the Algarve (home to some of the most amazing beaches in Europe) as well as the sunny climes, making Portugal your next holiday destination is almost a no-brainer.
However, if you need more reasons to visit the Algarve – other than its vast array of beaches, low prices and the bright blue skies with sunshine – then the amazing coastal landscape of the Algarve will do it. In particular, the Benagil cave tour is a must-visit destination in Portugal.
Praia de Benagil, which is the beach of the village of Benagil is a charming, family-friendly beach. With soft sands, gently sloping waters and an array of beach activities it is the perfect place for a relaxing day. Surrounding the beach of Benagil is a series of sea caves.
Benagil boat tours:
The limestone cliffs have, over time, been hollowed out by the Atlantic Ocean to form a network of intricate and fascinating caves. None is more interesting than Benagil sea cave.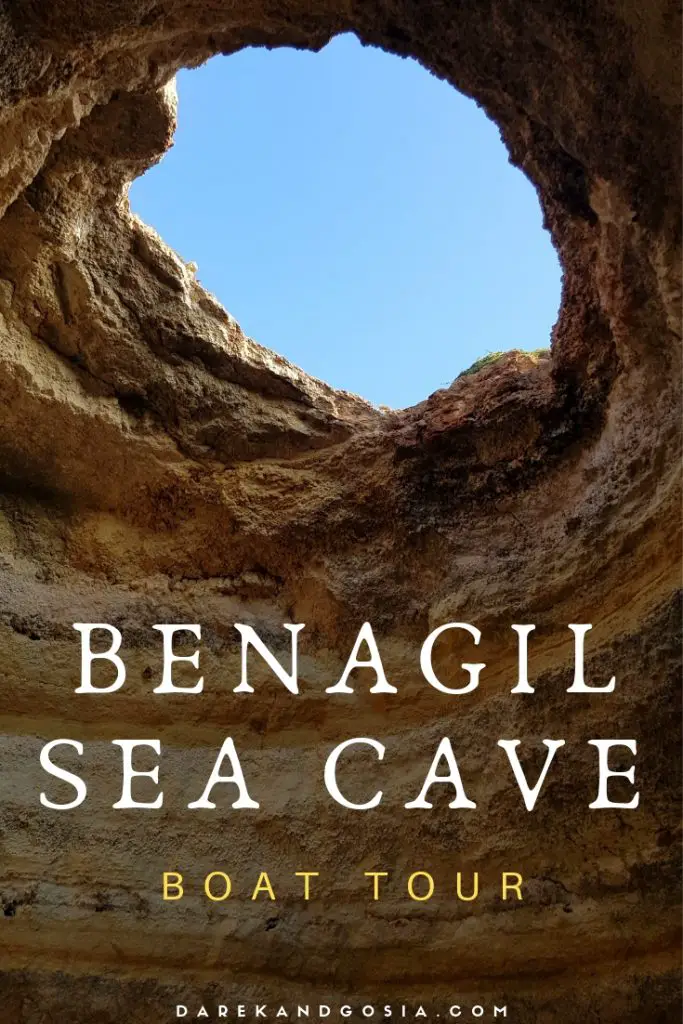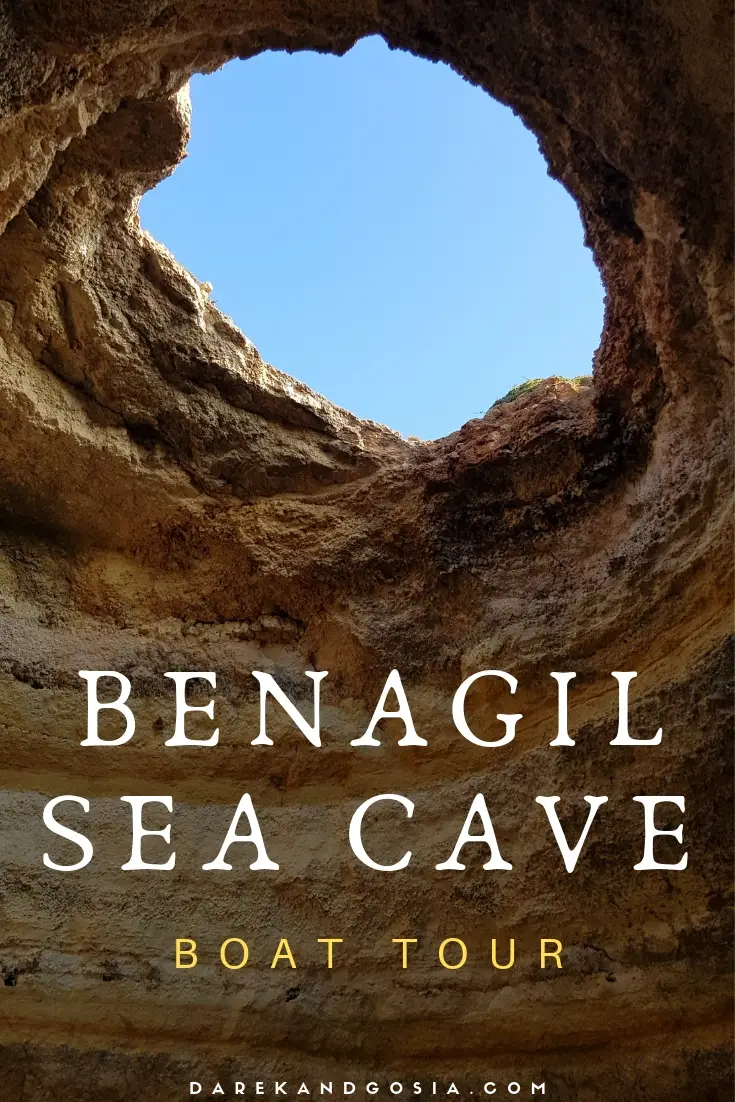 What is Benagil Sea Cave?
Benagil Sea Cave, known in Portuguese as Algar de Benagil, is a vast circular cave that can only be accessed via the sea. Many boat tours, stand-up paddleboarders and kayakers can access the cave during low tide. While it is forbidden to disembark inside the cave, many kayakers and swimmers do so. Most boat tours will not allow disembarkation.
While you may not be able to get onto the beach in the Benagil cave, you can enjoy a beautiful and mesmerising light into the cave, thanks to the collapse of part of the cave's vault. Now the cave has a skylight and visitors can look down on the cave from the cliffs above or marvel at the beautiful colours that the light creates with the water.
The light, gently lapping waters of the ocean and the incredible structure all add to the beauty and marvel of the Benagil sea cave; a place not to be missed. Make sure to book Benagil cave tour while on holiday in Portugal!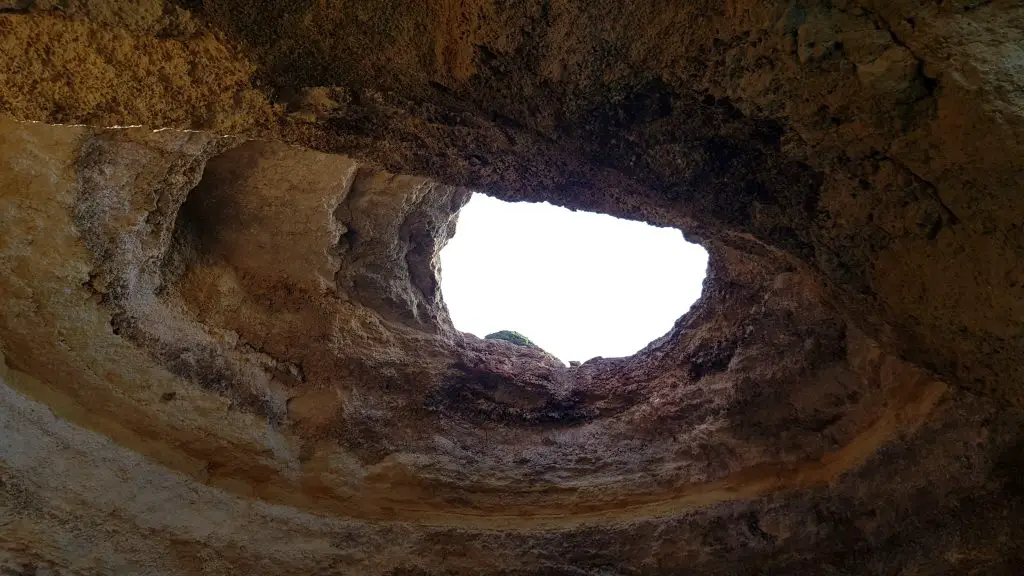 How to get to Benagil Cave Portugal?
While Benagil itself is a small village, there are many large cities and towns nearby. Lagoa, Carvoeiro and Albufeira are close by and are popular holiday destinations. From these locations, it will take around 20-minutes to get to the beach by car. Bigger towns such as Portimão and Lagos are also within an hour's drive of Benagil too.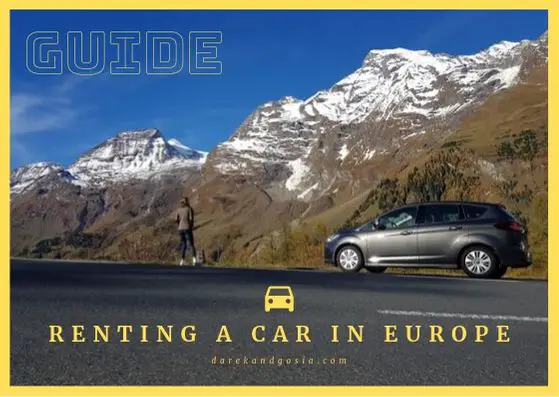 If you are staying along the coast of the Algarve, then you can enjoy a boat trip along the coast to Benagil from your location. Many boats in the marinas at Albufeira, Lagos, Praia de Rocha/Portimão and Vilamoura run tours to see the Benagil caves from the perspective of the sea. If you're lucky, you may also spot dolphins and porpoises too! 🙂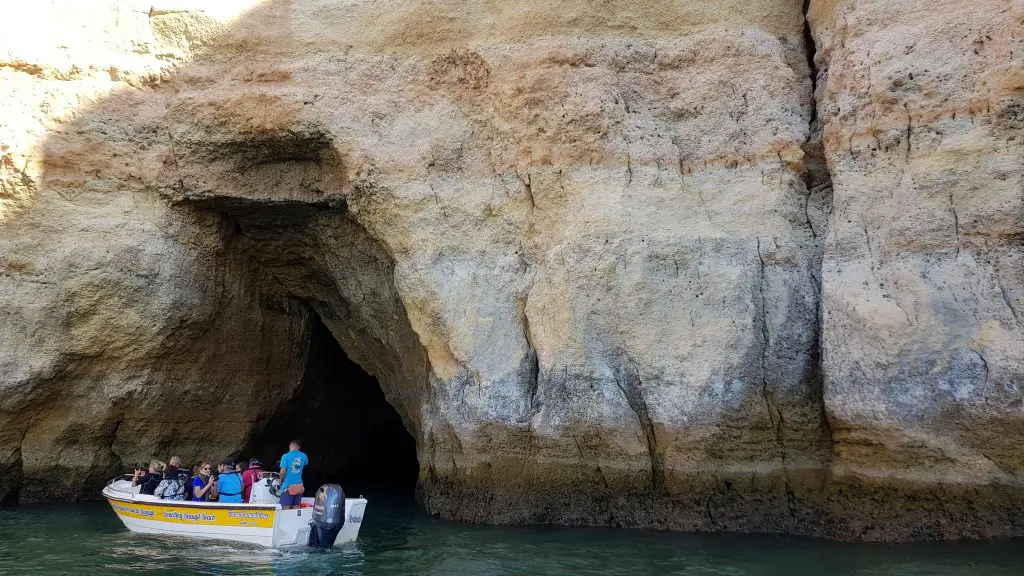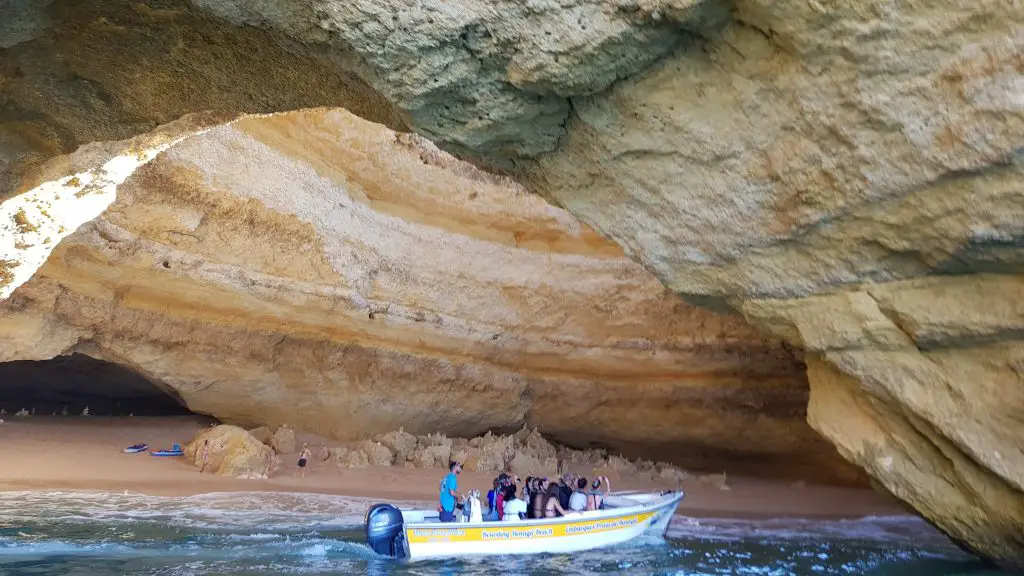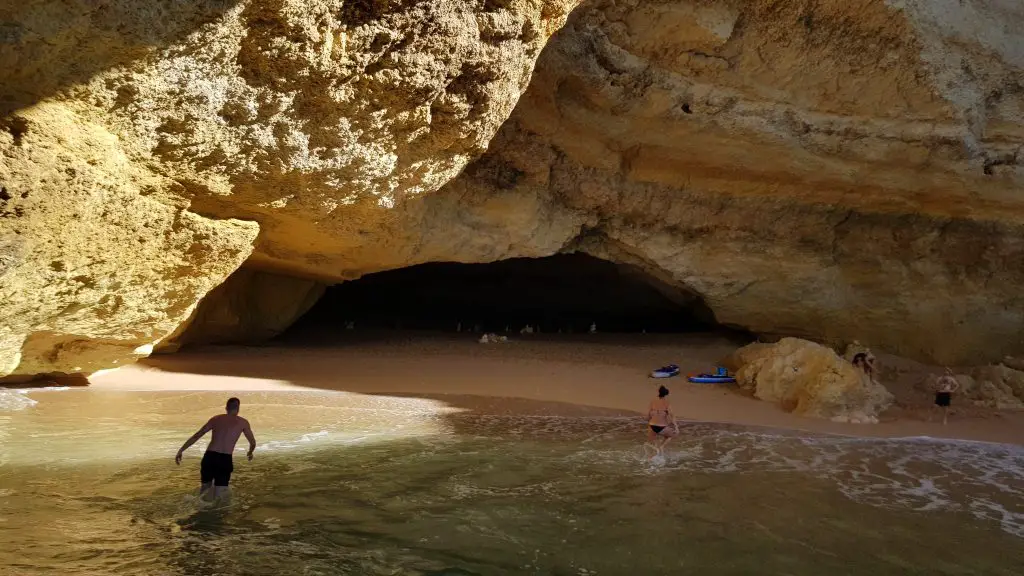 4 ways to get to Benagil Cave in Algarve:
If you want to spend the day on Benagil beach, then thereare several ways that you can see the caves.
Walk – For a start, you can climb the cliff to look down on the Benagil cave through the hole in the roof. Yes, you will not be able to access the beach that way.  But you can still enjoy a nice view – only if you manage to see something 😉
Kayak/Paddleboard – An excellent way to see the Benagil cave on your own terms is to rent a kayak or paddleboard from the companies on the beach. Typically, you can rent one or two-person kayaks and large paddleboards too. You will rent these for either 30 minutes or by the hour. An hour is a plenty to get to the Benagil cave and come back. You may even have time to explore further along the coast too.
Swimming – Strong swimmers are able to swim to the Benagil cave. The length of the swim is around 200m. However, the currents can be strong and can change quickly. Swimming is not recommended, especially with the number of boats that visit the Benagil cave, but you'll see several people attempting the swim.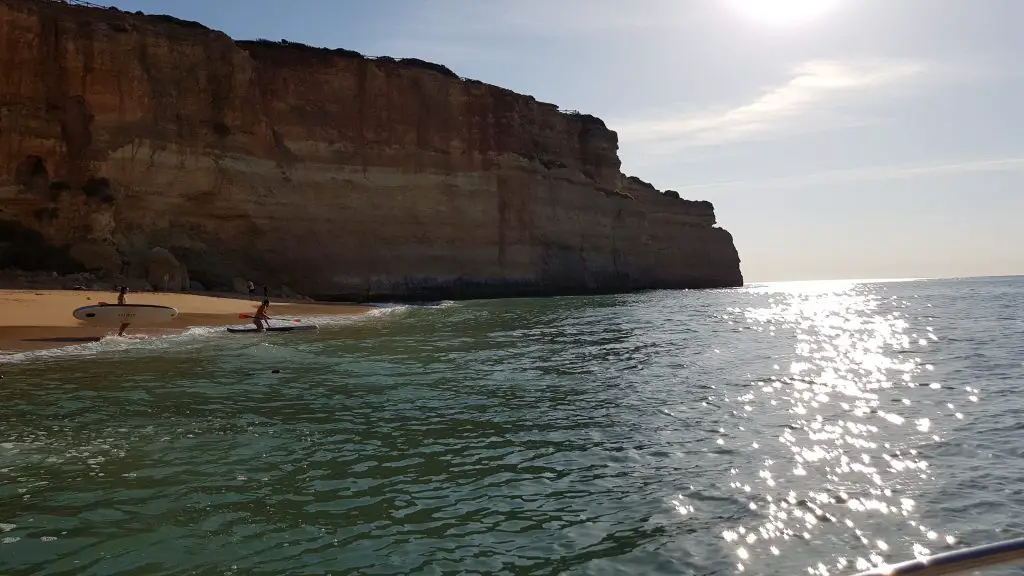 Benagil boat tour – As well as kayak rentals, there are several boats on Benagil beach that offer tours of the cave and the nearby coastline. These are entertaining and interesting trips and well worth the money to see the Benagil cave. When choosing a cave trip, bear in mind the size of the boat. Smaller boats are best if you want to go all the way into the cave. Large boats will usually only take you to the entrance of the cave.
We went on a Benagil Cave Tour with Taruga Benagil Tours. We can highly recommend this company as we really enjoyed our boat tour. 🙂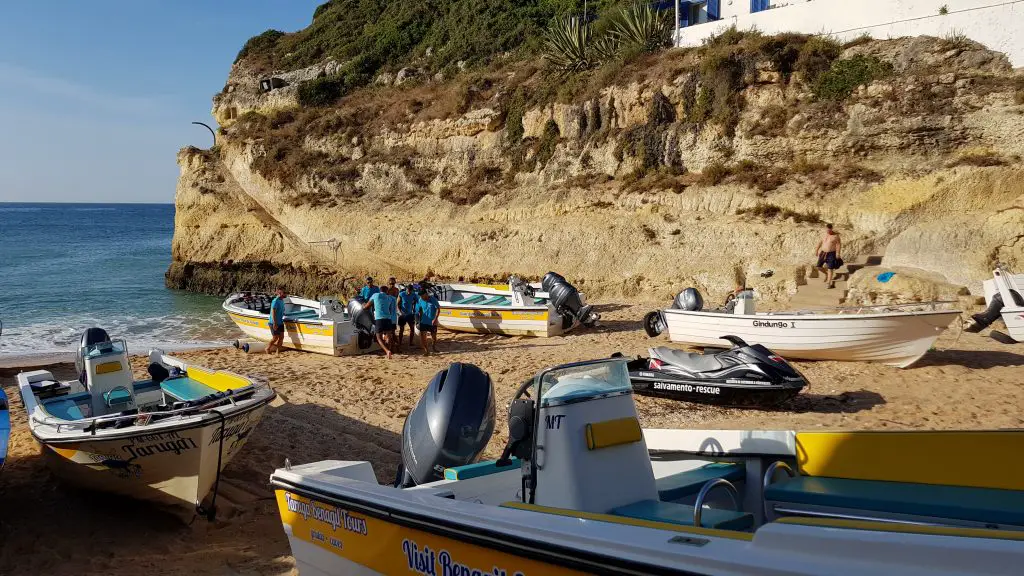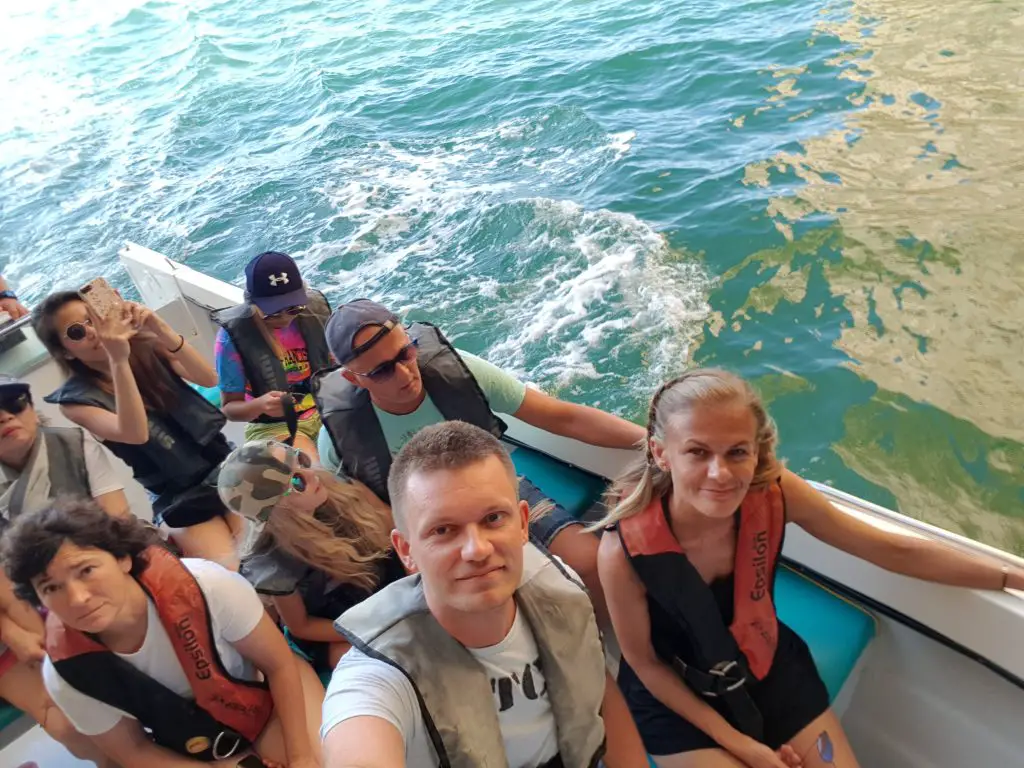 How long is a Boat Trip to Algar de Benagil?
Benagil boat trips can last anywhere between 30 minutes and three hours.
Dolphins are a common sight across the Algarve coast, so for nature lovers, a longer boat trip will incorporate dolphin spotting too.
Make sure to choose a registered boat company for your tour. This will ensure the safety regulations are adhered to. They will also take the appropriate care if they spot protected species of dolphins, which is extremely important for the preservation of marine life in Portugal.
What else do you see during a boat trip to Benagil Cave?
It is worth saying that yes, the Benagil Cave Boat Trip is all about the Algar de Benagil but you will see much more! There are a few other amazing caves which you will visit during the tour.
Some of them are so tiny that the boat will just manage to enter the cave – amazing experience 🙂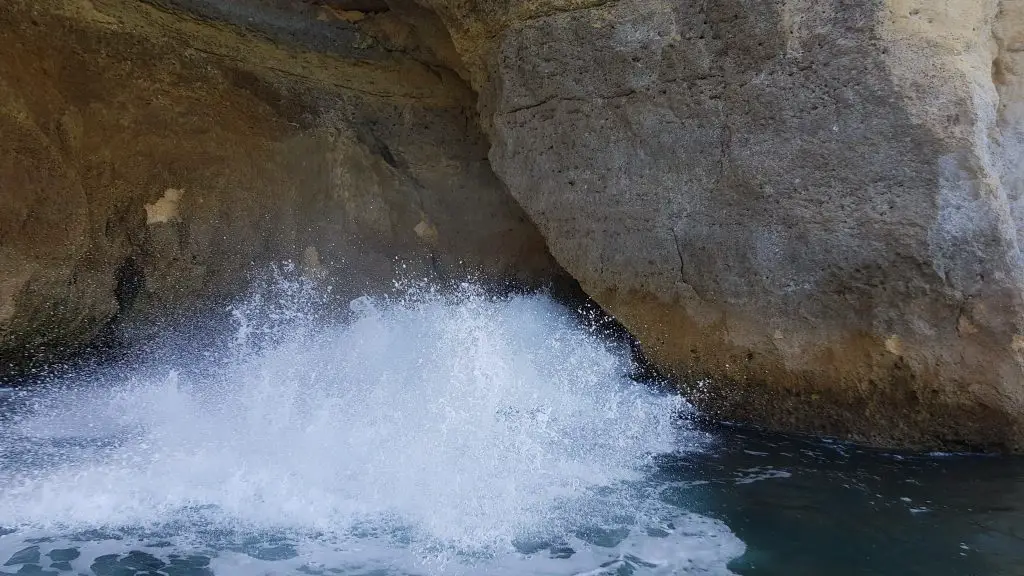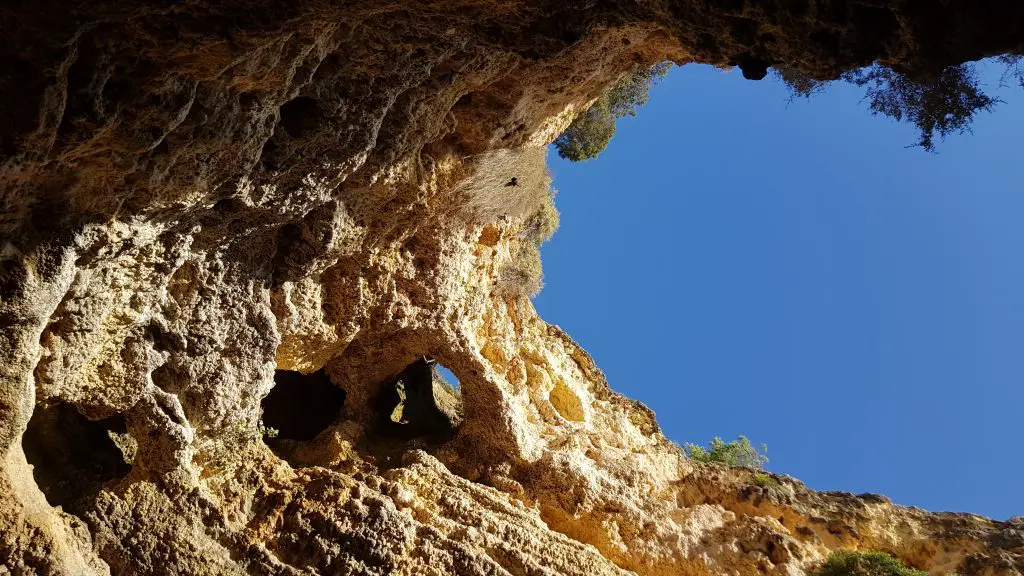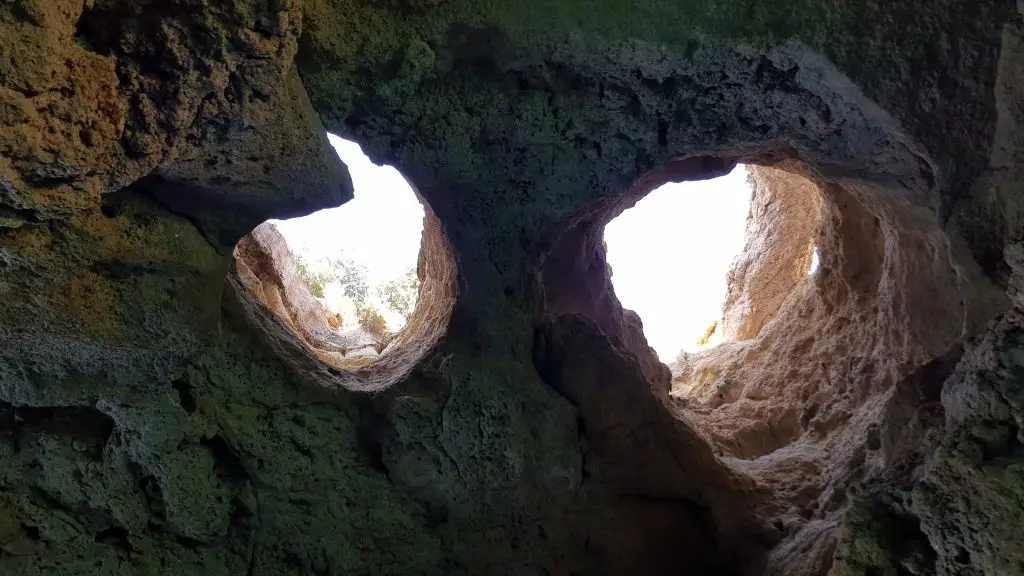 Typically, a 2-3-hour boat trip will cost between €30-€40 per person, well worth the money to see beautiful scenery and wildlife too.
Is it worth visiting Benagil Cave Portugal?
Yes, this really is one of the most unique places to visit in Portugal. If you want to see beautiful azure waters, and stunning scenery and have a fantastic day out, then make sure Benagil is on your travel list. It really is no surprise that many travellers and publications call it the most magical natural wonder in Europe, as well as being a romantic hotspot for the perfect date!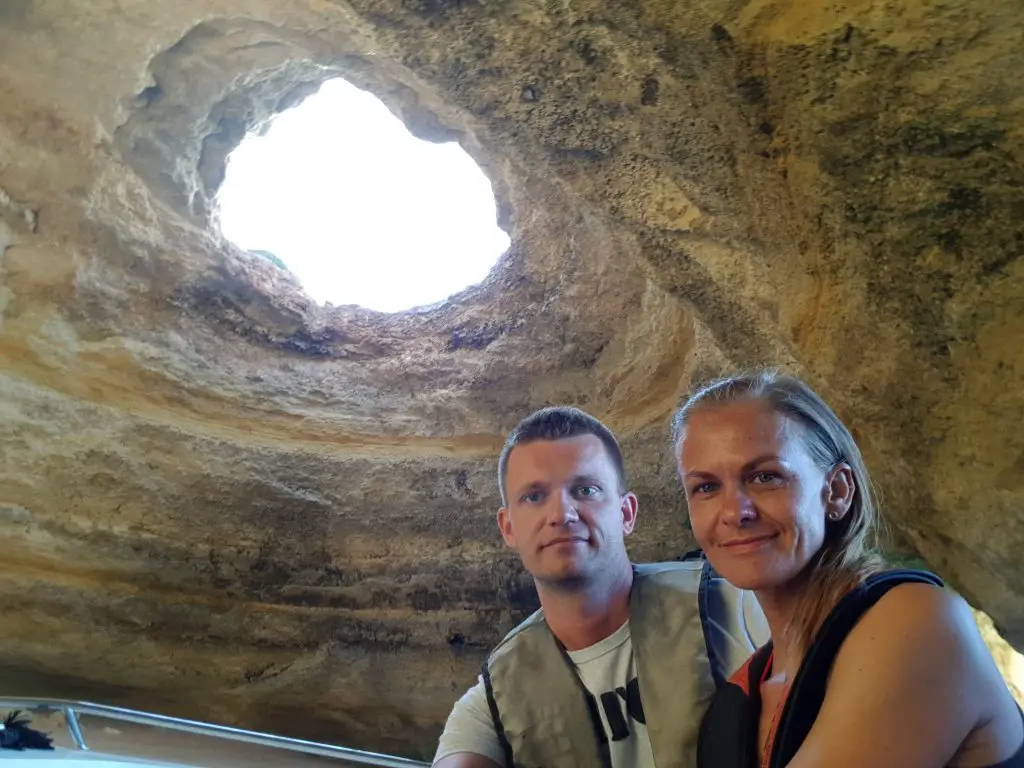 We LOVED Benagil Cave Portugal! And we know you will love the Algar de Benagil too! 🙂 If you are planning a holiday in the Algarve, one of the most romantic destinations in Europe. Make sure you add Benagil Cave to your to-do list!
Where to stay around Benagil cave?
There is no shortage of amazing places to stay during your holiday Algarve. Please see below some of the TOP hotels we have selected for you:
"Beautiful cliff-top, Suites Alba offers direct access to the remote Albandeira Beach. It has an infinity pool with Atlantic Ocean views, a peaceful garden and an elegant restaurant."
"Located on cliffs overlooking Praia das Gaivotas and the Atlantic Ocean, Vilalara Thalassa Resort features a luxurious spa, 6 outdoor pools and 2 restaurants. Spacious suites are surrounded by extensive landscaped gardens, 3 tennis courts and 1 padel court."
Need more inspiration? Find a hotel in your favourite part around Benagil beach.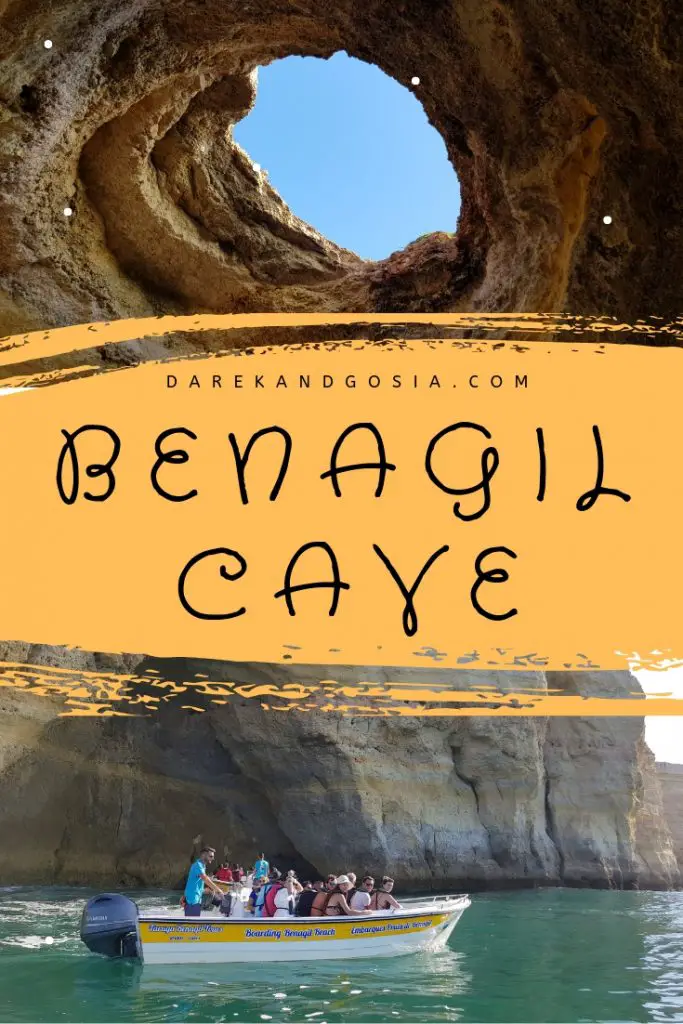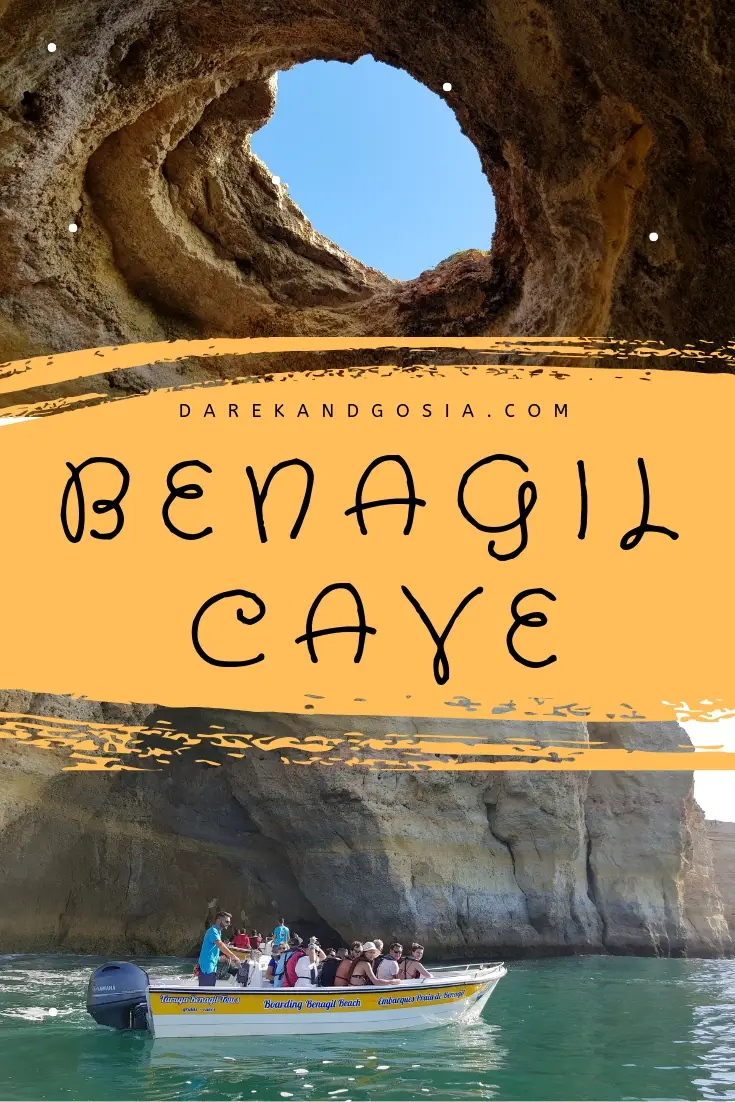 Articles you may like: