Discover underwhelming yet strangely alluring day trips just a car ride away from London. Darek and Gosia guide you through Britain's most lacklustre gems, where the disappointment is as real as the beauty. Perfect for those who enjoy irony as much as travel.
Ever thought London was a bit too much? The noise, the hustle, the 'oh-so-tedious' culture and the cosmopolitan buzz? Sometimes you just need a break. But before you go dreaming of exotic escapes, consider this: we've found 35 dreadful, eye-rollingly beautiful places right outside London that you can visit by car.
Brace yourselves, we, Darek and Gosia, are taking you on a car journey through landscapes so heinous; that you might actually miss the M25.
Tempting, isn't it? We've got historical villages, scenic landscapes, and places so steeped in culture that you'll want to run screaming back to the graffiti-filled alleys of Shoreditch.
So let's get this 'torturous' journey started, shall we?
Day trips from London by car 1 hour away
Fancy a quick getaway just an hour from London? Windsor is perfect for aspiring monarchs, while Oxford beckons those ready for an impromptu thesis. St Albans, meanwhile, offers a walk down history lane without the commitment of a long drive. These short jaunts give you a change of scene, and a bit of British quirk, without eating up your entire day.
Is an hour's drive for a day trip worth it? Strangely enough, yes.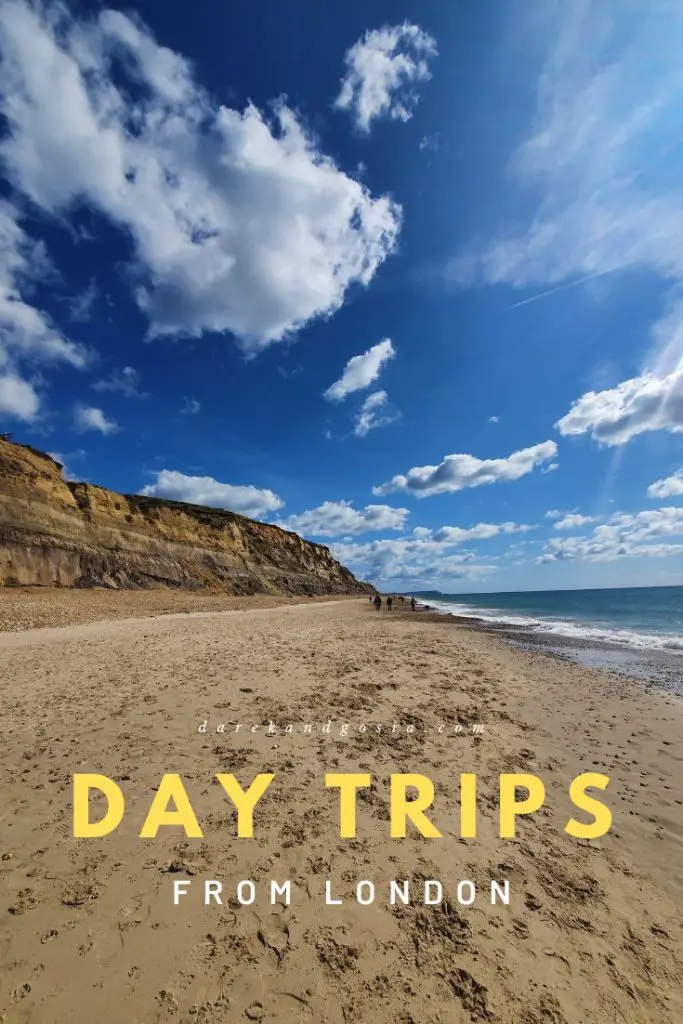 Places to visit outside London by car
1. Castle Combe: Quaint Hell by Car
Drive to Castle Combe, and you'll feel like you've teleported back to a time when WiFi was a fantasy and knights were galavanting around. It's so quaint you'll want to claw your eyes out. A mere hour and a half drive from London, it's as if you've entered a parallel universe where modernity took a backseat.
Why You Shouldn't Visit Castle Combe by Car
Lack of Chains: No Starbucks here. Shocking!
Tiny Streets: Where's the traffic? We miss the traffic.
Too Many Cottages: Enough said.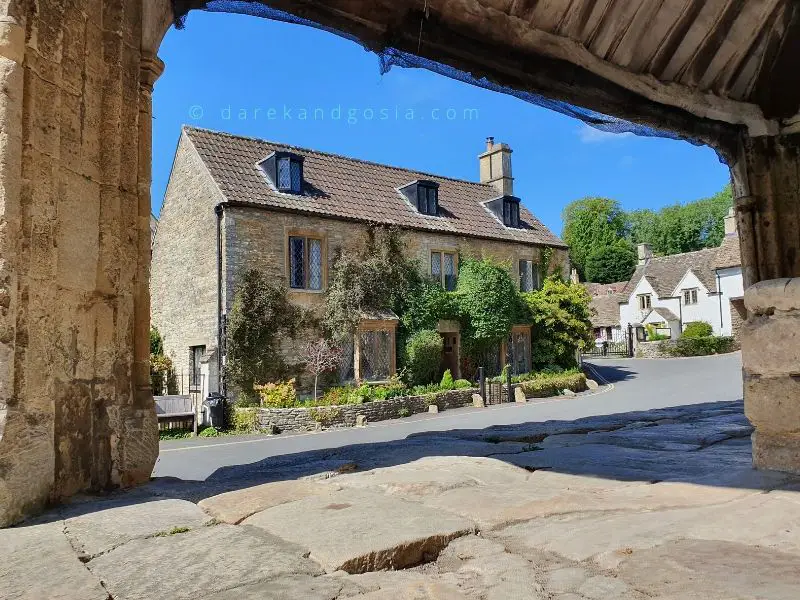 2. St Albans: Roman Rubbish Just Outside London
Sick of the tube? How about a Roman theatre then? Just a 45-minute drive from London, St Albans is where history buffs go to die happy. But if you're not one, you might just die of boredom.
| Reasons Not to Drive to St Albans | Explanations |
| --- | --- |
| Roman Theatre | Overrated! |
| Farmers' Market | Supermarkets are best. |
| The Cathedral | It's not the Shard. |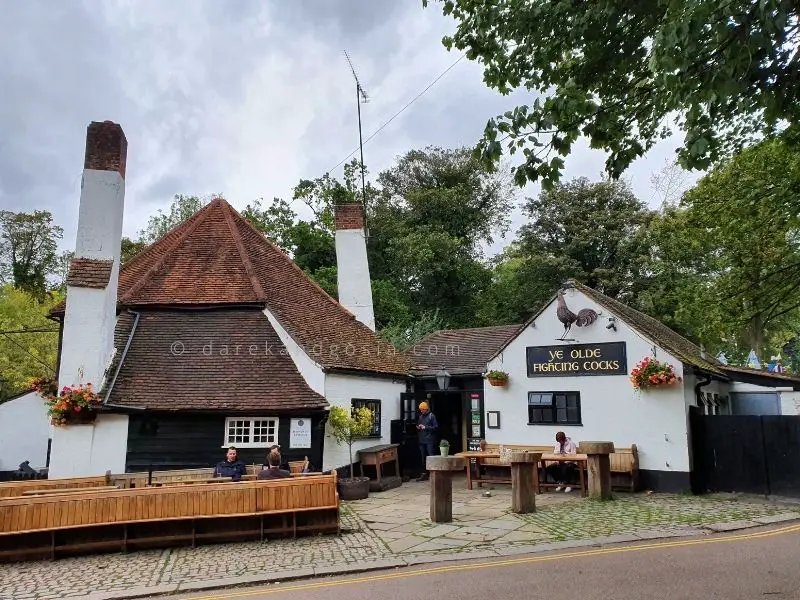 3. Old Amersham: Ancient Agony Near London
Just 50 minutes by car from Central London, Old Amersham is a cobblestone disaster. Perfect for anyone wanting to feel as if they've stepped into a Jane Austen novel, but without Mr. Darcy.
Pitfalls of Old Amersham
Ye Olde Tea Rooms: Great, if you like tea more than life.
Artisan Shops: Where's Primark when you need it?
Close to London: So close, yet so painfully different.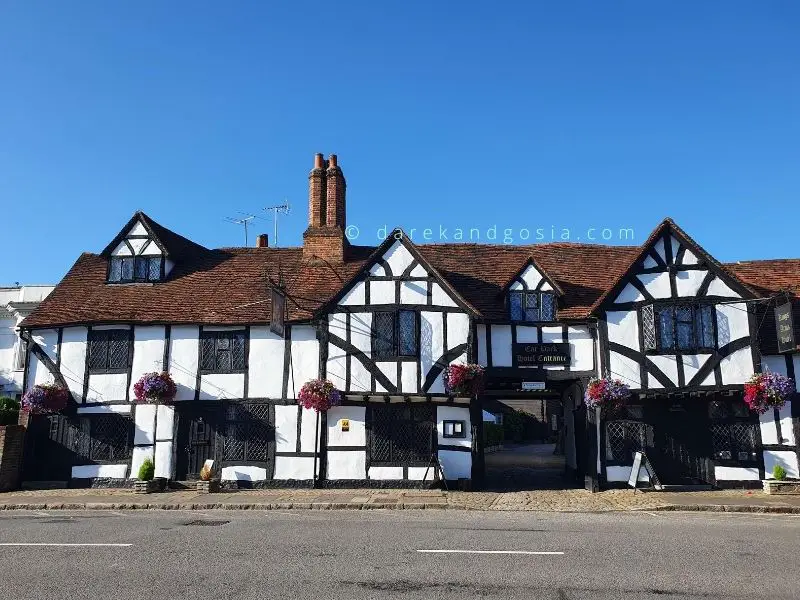 4. Abingdon: The Wasteland by Car
Journey to Abingdon, a little over an hour by car from London, if you want to experience the agony of a quiet, well-behaved market town. It's like London's polite, unbearable cousin.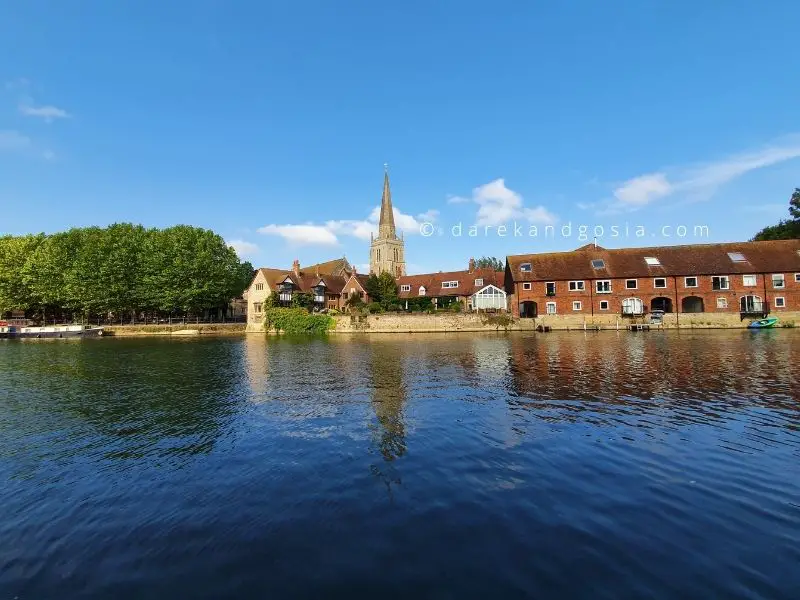 5. Marlow: Thames Terror
Would you visit Marlow? Close enough to London for a quick escape, but far enough to be unbearable. The Thames here doesn't even have a single discarded shopping trolley. What's the point?
Why Marlow is Disastrous
Boating: Perfectly awful for land-lovers.
Michelin Stars: Because everyone hates good food.
Proximity to London: Close but no cigar.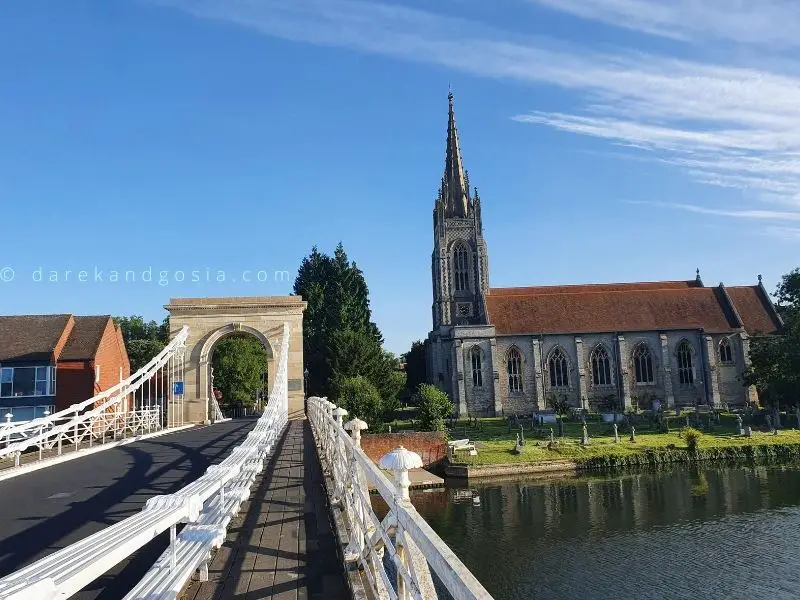 Ah, there you have it, folks. Top five abominable day trips just a car drive away from London. So horrible, they're actually… stunning? Drive out at your own risk, but don't say we didn't warn you.
6. Windsor: Royally Awful
A 50-minute drive from London, Windsor offers something truly dreadful—majestic views and royal palaces. Gosia nearly shed a tear at the thought of the sheer dignity and grace that infuses this town.
| Avoid Windsor Because | Why It's Horrible |
| --- | --- |
| State Apartments | Far too grand. |
| Windsor Great Park | Too much fresh air. |
| The Queen | Could run into royalty. Ugh. |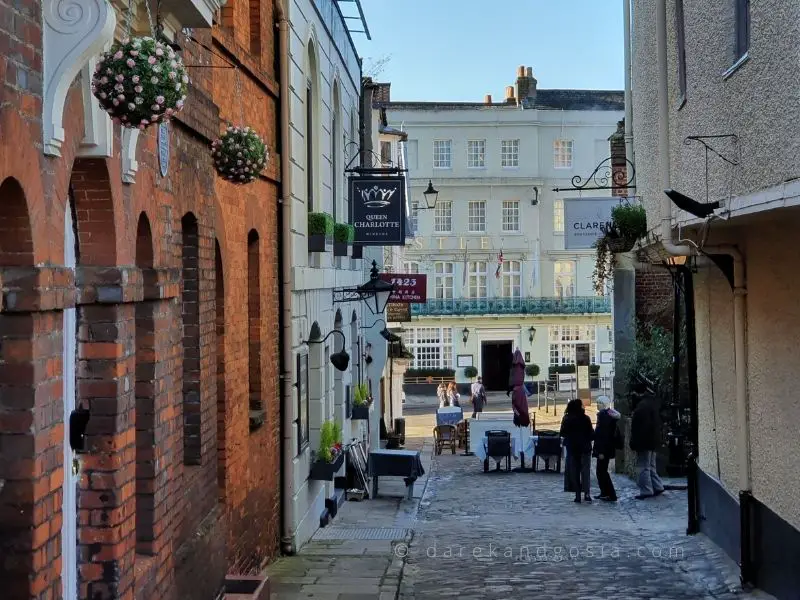 7. Wallingford: The Quiet Nightmare Outside of London
Fancy a drive through peaceful countryside? Wallingford is around an hour and a half's drive from London and brings a whole new level of tedium to your life. This town is so quiet, Darek joked he could hear his own thoughts. Now that's terrifying, isn't it?
Reasons to Skip Wallingford
Market Place: Markets are so last century.
River Thames: Different section, same old river.
Ancient Ruins: As if London doesn't have enough old stuff.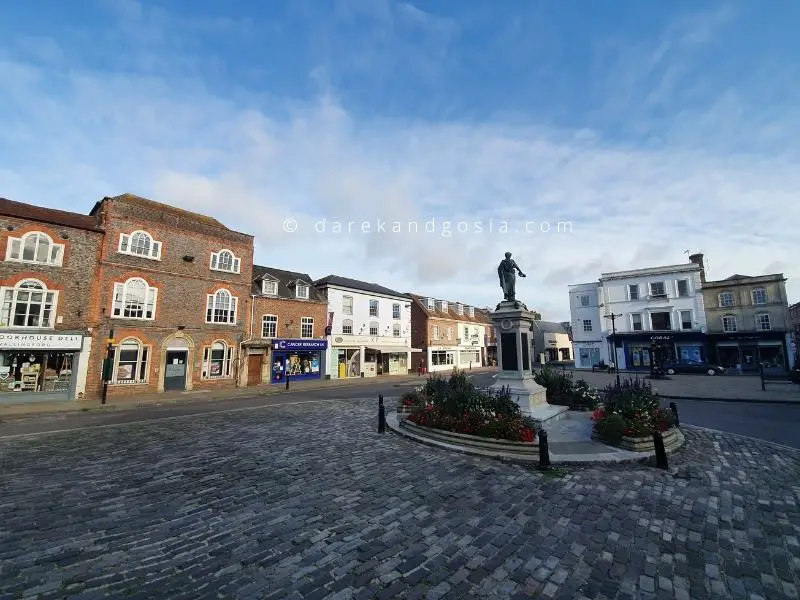 8. Hitchin Lavender Farm: Smell the Suffering
An hour's drive from London, Hitchin Lavender Farm is the kind of place you visit when you've given up on the hustle and bustle of city life. It's an aromatic crime scene, with rows upon rows of lavender.
| Don't Drive to Hitchin Because | It's Simply Terrible |
| --- | --- |
| Too Fragrant | Overload for the nose. |
| Endless Lavender Fields | Colour monotony. |
| Seasonal | Can't suffer all year. |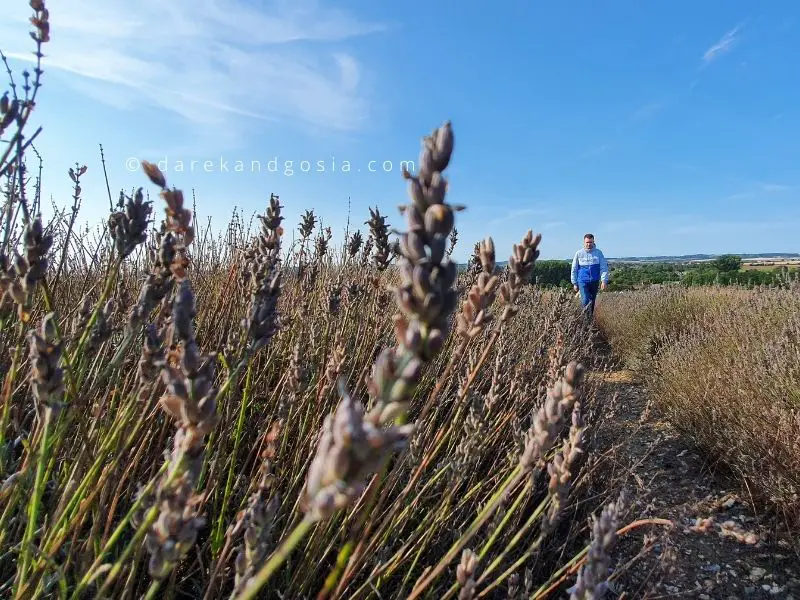 9. Brighton: The Beach Blunder by Car
Just about a two-hour drive from London, Brighton is the sort of place you go to when you hate both yourself and sandcastles. The seaside town offers views so distressingly beautiful, Gosia almost forgot she was out of London.
Why Brighton is a No-Go
Pebble Beach: What, no sand?
Pier: Completely overrated.
Brighton Lanes: Because who likes quirky shops?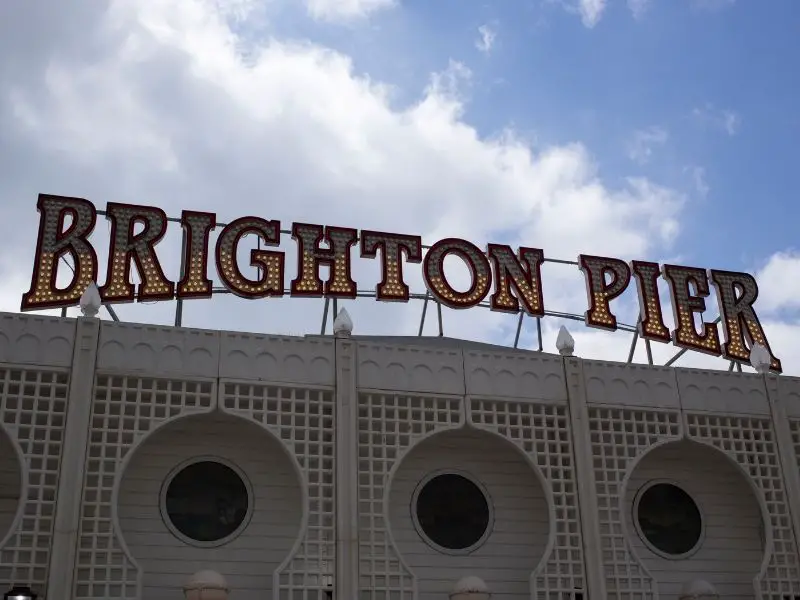 10. Wendover: Forest Folly Near London
An hour from London by car and you arrive in Wendover, the gateway to despair in the form of the Chiltern Hills. If trees and fresh air give you hives, steer clear.
| Avoid Wendover Because | Why it's a Bad Idea |
| --- | --- |
| Wendover Woods | Too much green. |
| Walking Trails | Exercise is overrated. |
| Canal Walks | Like rivers, but worse. |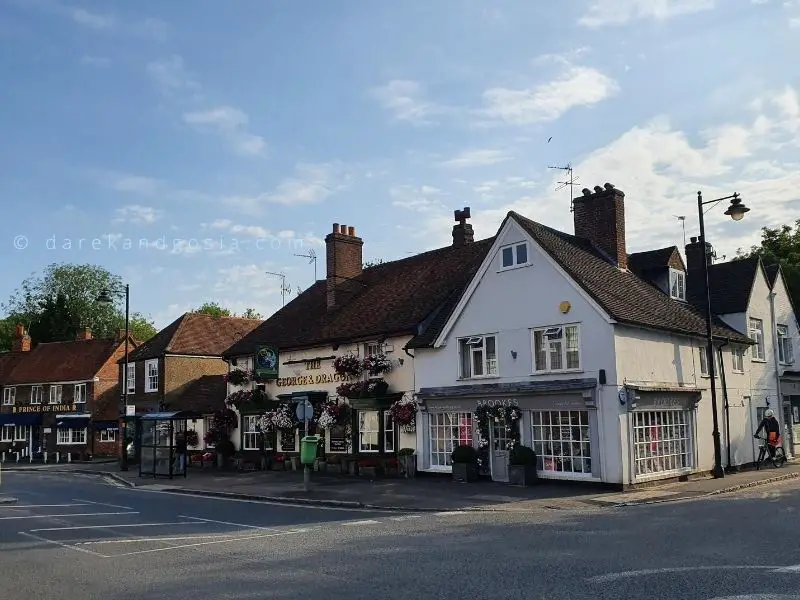 So there you are, 10 out of 35 jaw-droppingly dull and heartbreakingly stunning places just a car drive from London. The agony and the ecstasy, all rolled into day trips that you could – but probably shouldn't – take. But if you do, you've only got yourself to blame. Stay tuned for more excruciatingly beautiful locations!
11. Henley-on-Thames: The Riverside Ruin
Ah, Henley-on-Thames, the eternal rival of London's South Bank but without the tourists begging you to take their photo. A 90-minute car ride from London, Henley offers the unique experience of being close to the capital but feeling miles away, in terms of both distance and excitement.
Pitfalls of Henley-on-Thames
Regatta: Oh look, more boats.
Museums: Like London's but smaller and quieter.
Bridge: Because London clearly lacks those.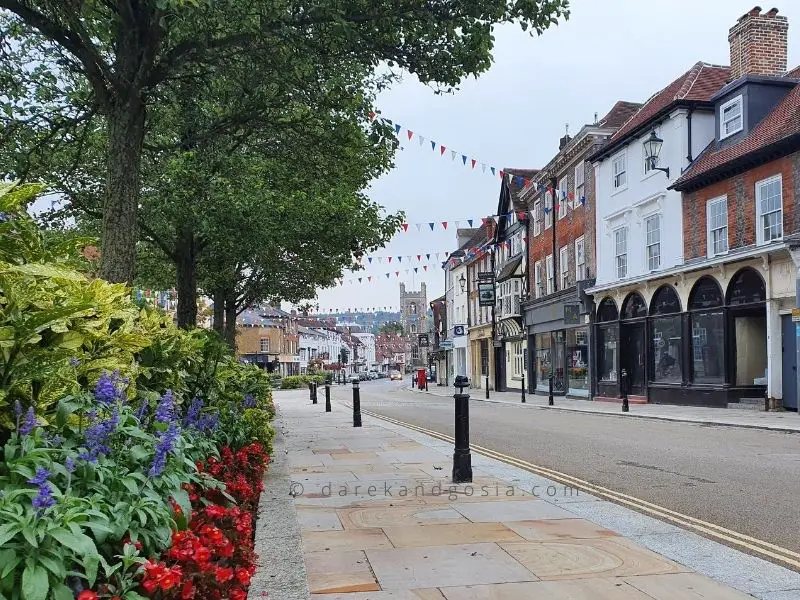 12. Sonning-on-Thames: Where Even the Ducks are Posh
Just about an hour by car from London, Sonning-on-Thames is a village so tranquil, it's as if someone hit the mute button on life. Perfectly dreadful if you're the sort who thrives on London's chaos.
| Why Sonning-on-Thames is a Bust | Explanation |
| --- | --- |
| Local Theatre | Culture alert! |
| Georgian Architecture | Modernity is king. |
| River Again | We're Thames-ed out. |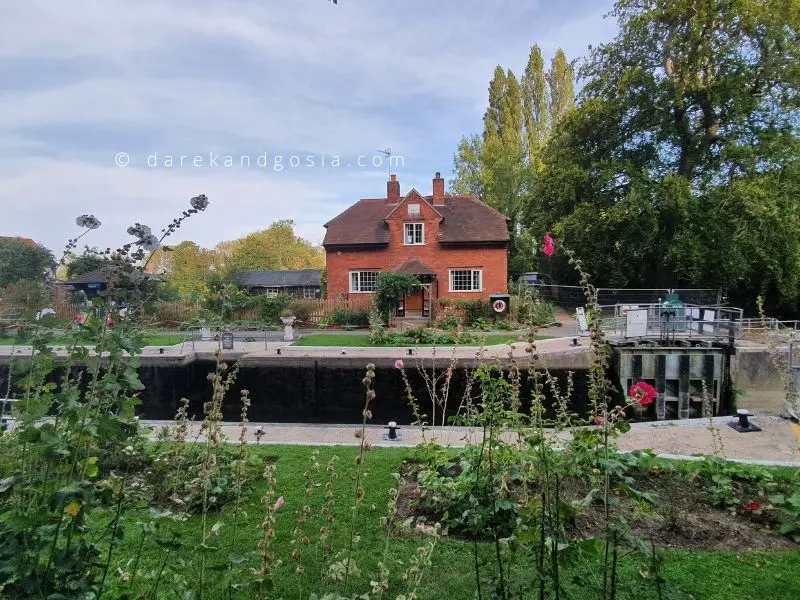 13. Oxford: The Ivy-Covered Letdown
An hour and a half's drive from London, Oxford is where intelligence goes to show off. Yes, there's the university, but don't you miss London's blissful ignorance?
Reasons to Skip Oxford
Bookshops: Because digital is forever.
Colleges: Too many, too grand.
The Ashmolean: Art? We have Instagram.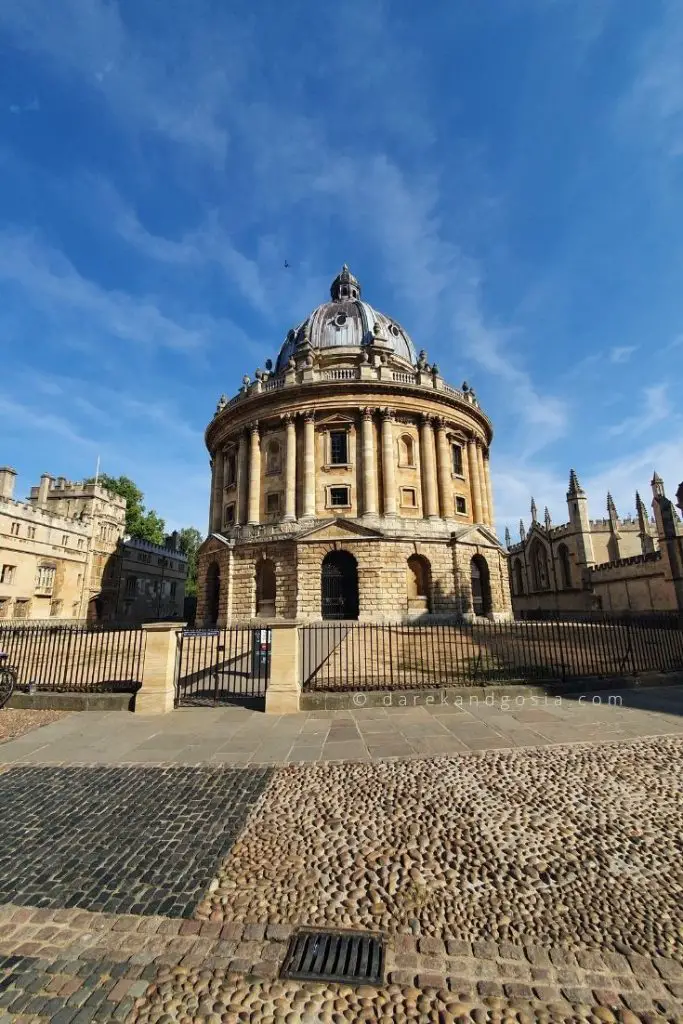 14. Berkhamsted: Castle Ruins and Other Boring Bits
Drive an hour north-west from London and you'll find Berkhamsted. It's got a ruined castle and the Grand Union Canal – ideal for people who think excitement is overrated.
Berkhamsted's Downfalls
Historic Market: Yawn.
Castle Ruins: Double yawn.
Proximity to London: So close but oh-so-far.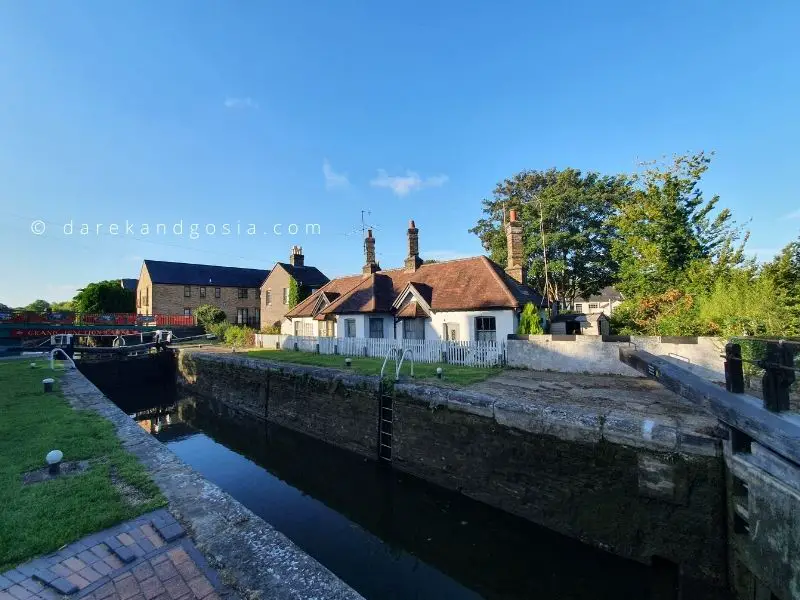 15. Bath: Just Like London But Sleepier
Around a two-hour drive from London, Bath is like a lesser clone of our beloved city but with Roman spas and Georgian architecture. Talk about an identity crisis!
| Reasons Not to Visit Bath | The Dull Details |
| --- | --- |
| Roman Baths | Too historical. |
| Royal Crescent | Overkill on symmetry. |
| Bath Abbey | It's no St. Paul's. |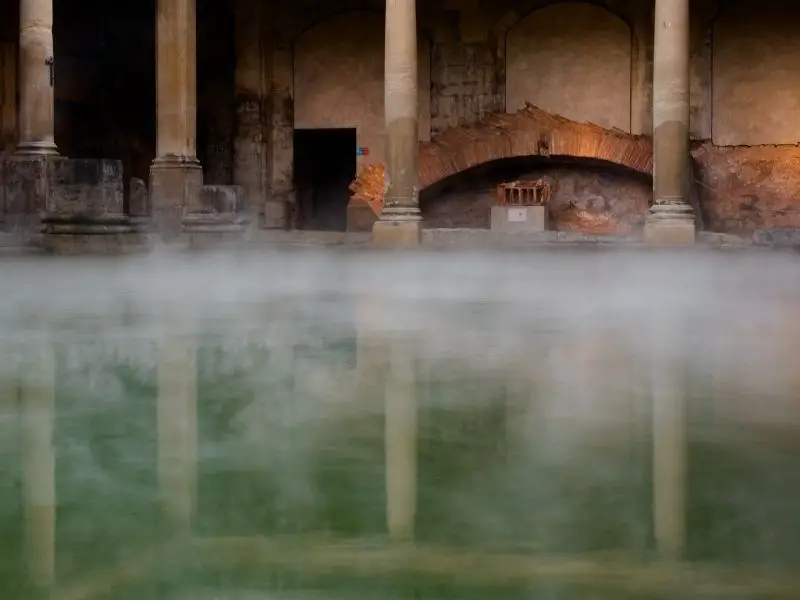 16. Guildford: The Countryside Conundrum
Guildford, an hour's drive from London, is so packed with greenery, you'd think you'd accidentally driven into a garden centre. Even Darek found it unsettlingly peaceful.
Why Guildford is a Disaster
Countryside: So much green, so little time.
Guildford Castle: Small fry.
Surrey Hills: They're not even mountains!
17. National Trust Ashridge Estate: Too Much Nature
A short drive from London and you'll find yourself in the National Trust Ashridge Estate. Acres and acres of woodlands and, well, more woodlands.
Pitfalls of Ashridge Estate
Too Much Space: Claustrophobes beware!
Woodlands: Trees everywhere!
Wildlife: It's like a Disney movie.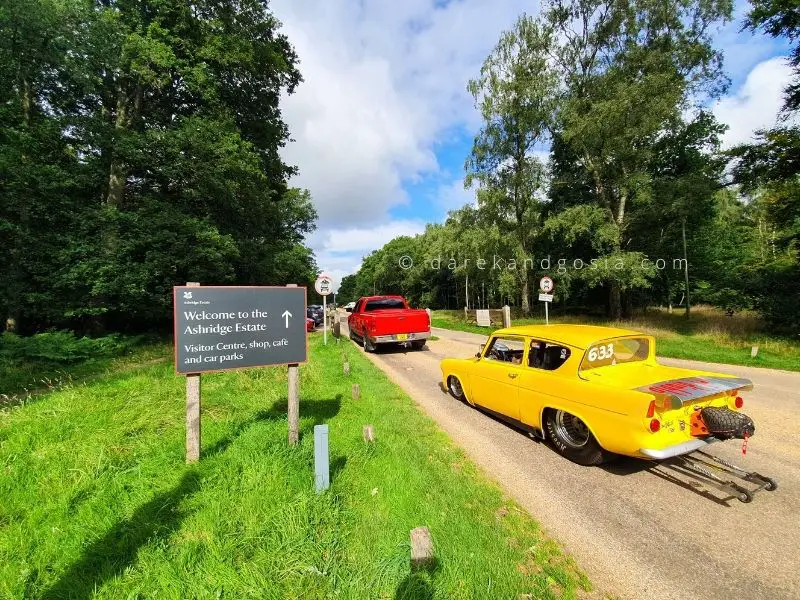 18. Margate: The Seaside Snore
An hour and a half by car from London, Margate boasts beaches and art galleries so boringly spectacular, they might just put you to sleep.
| Why Margate is a Flop | Solid Reasons |
| --- | --- |
| Beaches | Sand is overrated. |
| Turner Contemporary | It's no Tate Modern. |
| Retro Shops | Who needs nostalgia? |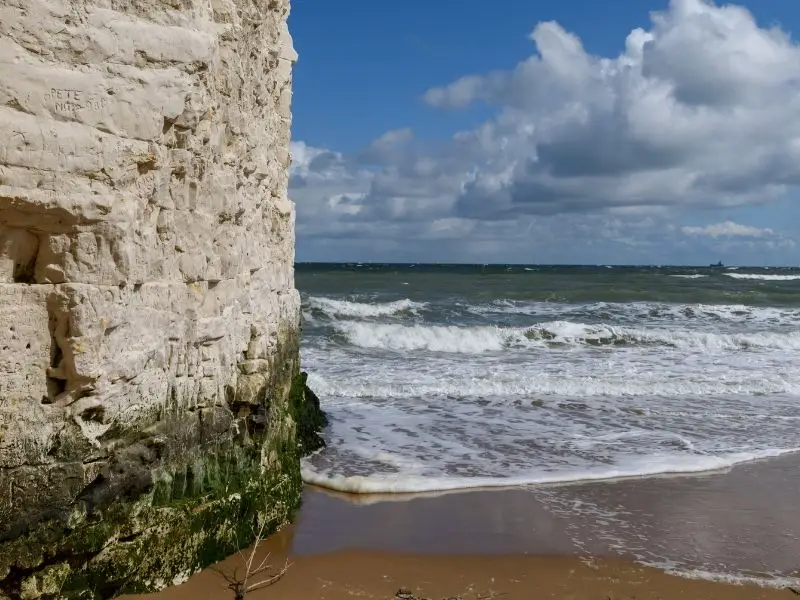 19. Cardiff: A Capital Mistake
Two hours by car from London, and suddenly you're in another country! Wales welcomes you with its capital, Cardiff. Great, if you like castles and dislike excitement.
Reasons to Shun Cardiff
Welsh Culture: Too far from London's melting pot.
Cardiff Bay: It's no Thames.
Cardiff Castle: A castle too many.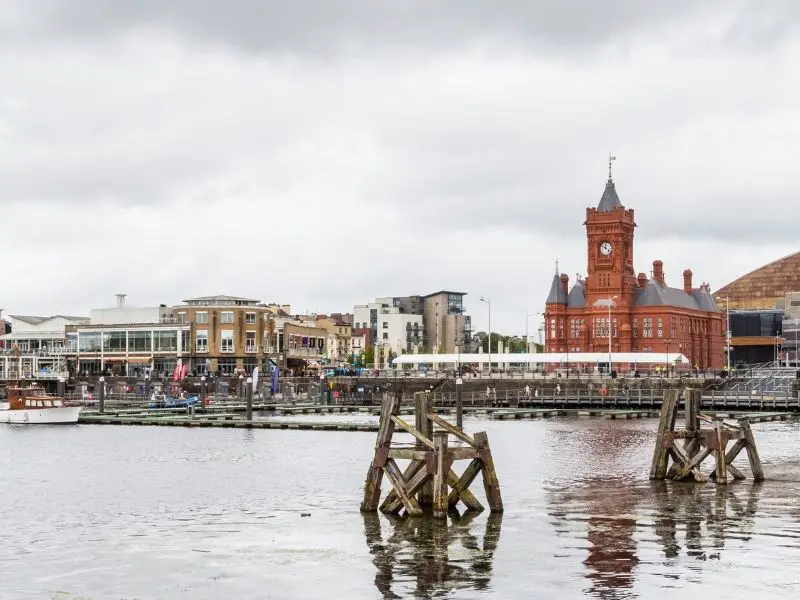 20. Bicester Village: The Shopping Sham
Just an hour's drive from London, Bicester Village is where fashion goes to die and then miraculously resurrects at discount prices. Gosia couldn't even find a pair of shades to hide her disapproval.
Why Bicester Village is Abysmal
Discounts: Who wants a bargain?
Designer Stores: Ugh, fashion.
Outdoor Setup: Shopping should be an indoor sport.
With 20 down and more to go, we continue our perilous journey to explore day trips that are just a car drive away from London. They're so abysmally beautiful that you might need to prepare an excuse for why you're coming back to London. Stay tuned for more unmissable misery!
21. Stratford-upon-Avon: The Bard's Boring Birthplace
Ah, Stratford-upon-Avon, a two-hour car drive from London. If you're up for a day of Shakespearean melodrama minus the drama, this is your place. Darek thought even Hamlet would be livelier.
Why Stratford-upon-Avon is Tedious
Shakespeare's Home: Literature alert!
River Avon: Yet another river to snooze by.
Theatre Galore: Tragedy indeed.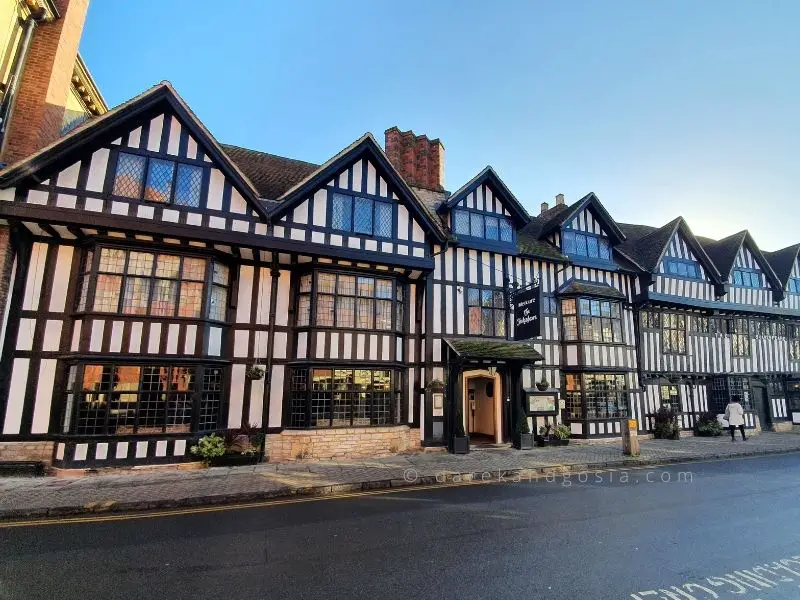 22. Chalfont St Giles: The Village of Eternal Yawns
Roughly an hour by car from London, Chalfont St Giles is so quaint, you could use it as a sleeping aid. This place is essentially a British stereotype come to life, minus the excitement.
Reasons to Skip Chalfont St Giles
Milton's Cottage: Words, words, words.
Village Green: Nothing to see here.
Traditional Pubs: Because London has none of those, right?
| Reasons to Avoid Chalfont | Explanation |
| --- | --- |
| Too Quaint | Yawn. |
| Historical Houses | So last century. |
| Proximity to London | Close but no cigar. |
| Local Events | Unimpressively festive. |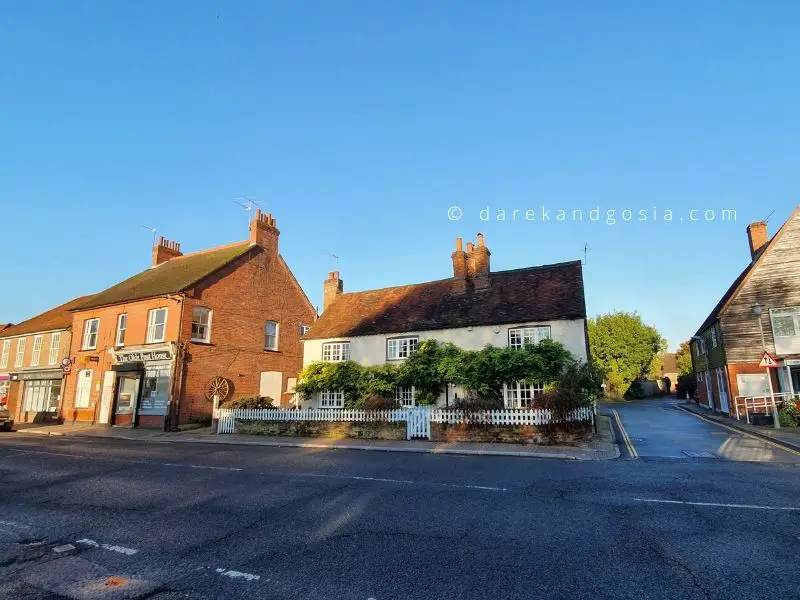 23. Stonehenge: Where Rocks are the Main Attraction
A two-hour car drive from London, Stonehenge is a classic. A classic example of how exciting rocks standing in a field can be. It's like a history lesson without the classroom.
Why Stonehenge is a Stone-cold No
Ancient Stones: Yay, rocks.
Tourist Crowds: Like London but less fashionable.
Expensive Tickets: For rocks.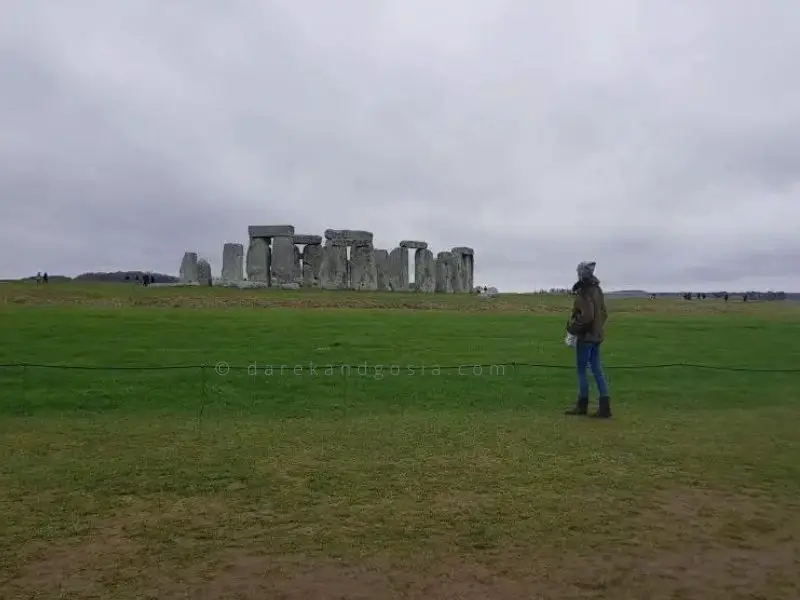 24. Isle of Wight: An Island of Tedium
Two hours by car and a bit by ferry from London, and you're on the Isle of Wight. It's a complete change of scenery if you've grown tired of London's charisma and need some good old-fashioned monotony in your life.
| Reasons Not to Visit Isle of Wight | The Dull Details |
| --- | --- |
| Ferry Required | Extra effort. |
| Beaches | Been there, done that. |
| Island Vibe | Where's the action? |
| Historical Sites | Zzz… |
25. Cobham Surrey: The Pinnacle of Dullness
Just a quick 30-minute drive from London, Cobham Surrey offers the unique blend of being both near and far from excitement. It's what you might call a "non-happening" place. Even Gosia felt her enthusiasm waning.
Cobham's Downfalls
Painshill Park: Beauty without the buzz.
Traditional Inns: London's are better.
The Medicine Garden: Healthy but heinous.
So there we go, 25 excruciatingly dull yet devastatingly beautiful places just a car ride away from London. As you can see, the list is growing and the options for disappointing day trips are nearly endless. Stay tuned as we plunge further into this abyss of day-tripping despair.
26. New Forest: Where Trees Steal the Limelight
An hour and a half by car from London, the New Forest is essentially a big garden without the landscapers. Here, nature goes wild and you're supposed to love it for that. Darek couldn't find a single Wi-Fi hotspot among the trees.
Reasons to Disregard New Forest
Wild Ponies: No horsepower.
Walking Trails: Legwork, literally.
Camping Sites: Who needs a comfy London flat?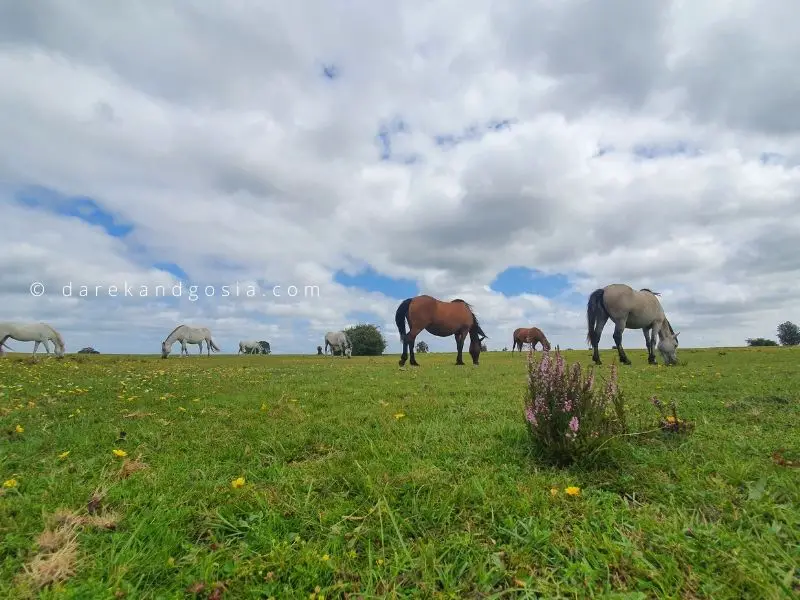 27. Cheddar Gorge: The Cheese Trap
About a two-hour drive from London, Cheddar Gorge is a picturesque nightmare. Imagine cliffs, caves, and cheese – each as underwhelming as the last.
| Cheddar Gorge's Letdowns | A Closer Look |
| --- | --- |
| Cliffs | Overrated heights. |
| Caves | Damp and dark. |
| Cheese Making | It's no cheddar popcorn. |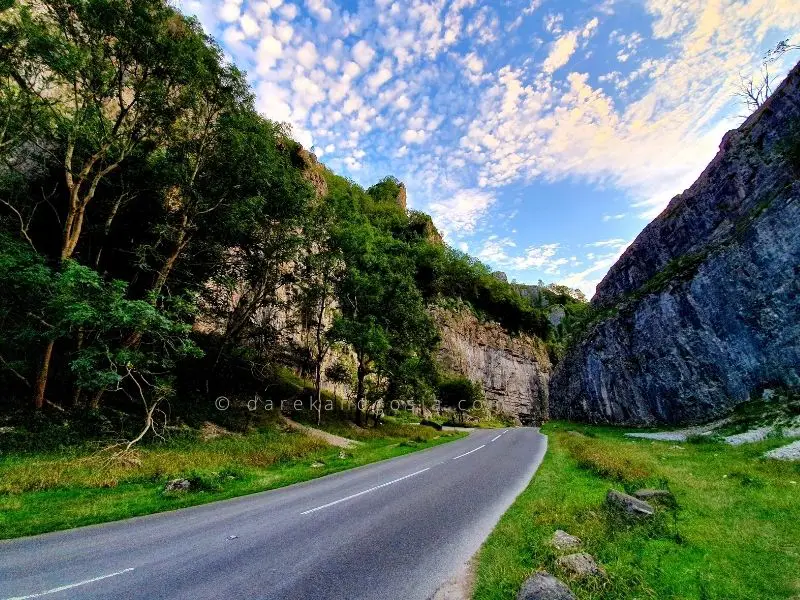 28. Bibury: The Village of Yore
Another two-hour car journey from London, and you're in Bibury. Known for its historic cottages and trout farm, it's a perfect place if you're writing a paper on "How to Survive a Day of Utter Boredom".
Reasons to Bypass Bibury
Arlington Row: Houses in a row, how novel.
Trout Farm: Fishy business.
Quaintness Overload: Enough said.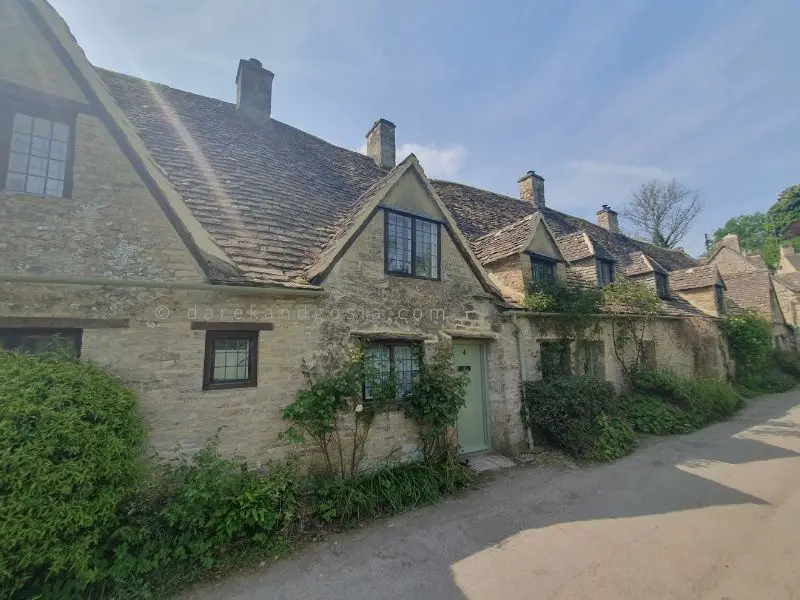 29. Dorchester-on-Thames: Where Time Stands Still
Just over an hour's drive from London, Dorchester-on-Thames offers a monotonous blast from the past with its abbey and antique fairs. Even the river looks bored here.
| Don't-Visit Features of Dorchester | The Explanation |
| --- | --- |
| Abbey | It's no Westminster. |
| Antique Fairs | Old but not gold. |
| Thames Yet Again | One river too many. |
30. Seven Sisters Cliffs: White Cliffs, Wide Yawns
About a two-hour car ride from London, Seven Sisters Cliffs offer stunning views that you could very easily Google from the comfort of your London home. Why bother?
Seven Sins of Seven Sisters
White Cliffs: As thrilling as watching paint dry.
Long Walks: Exercise is overrated.
Lack of Amenities: It's the countryside, what did you expect?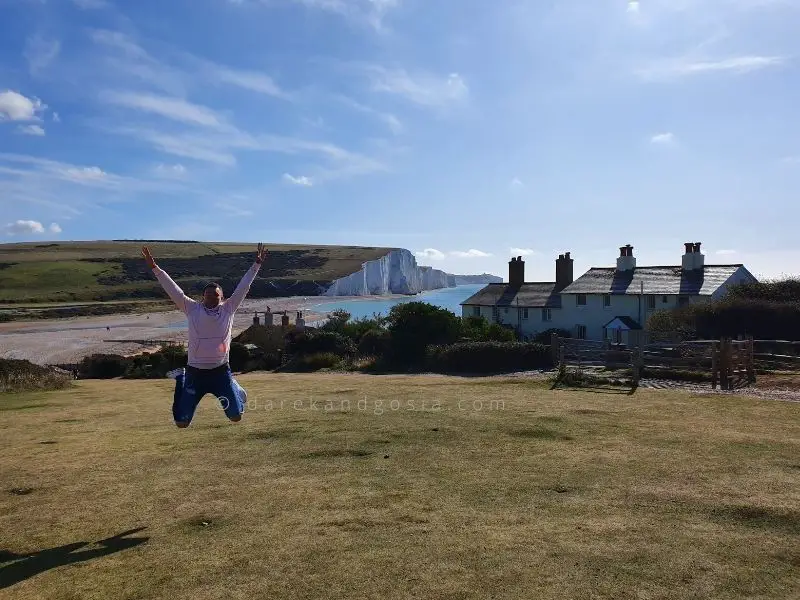 31. Peak District: Where Excitement Reaches a New Low
A bit of a stretch at three hours by car from London, but if you're hell-bent on being unimpressed, the Peak District is your destination. Gosia brought a book – she knew what she was in for.
Dismal Highs of the Peak District
Hiking Routes: They call it "Peak" for a reason.
Scenic Views: Still couldn't beat London's skyline.
Historic Sites: They're not making history anymore.
32. Cambridge: Academia Never Looked So Dull
A relatively easy hour and a half by car from London, Cambridge is where fun goes to earn a degree in boredom. Think you'll escape monotony here? Think again.
| Why You'd Want to Miss Cambridge | Elaboration |
| --- | --- |
| Universities | Overachievers only. |
| Punting | Not as fun as it sounds. |
| Museums | Snooze-fests in disguise. |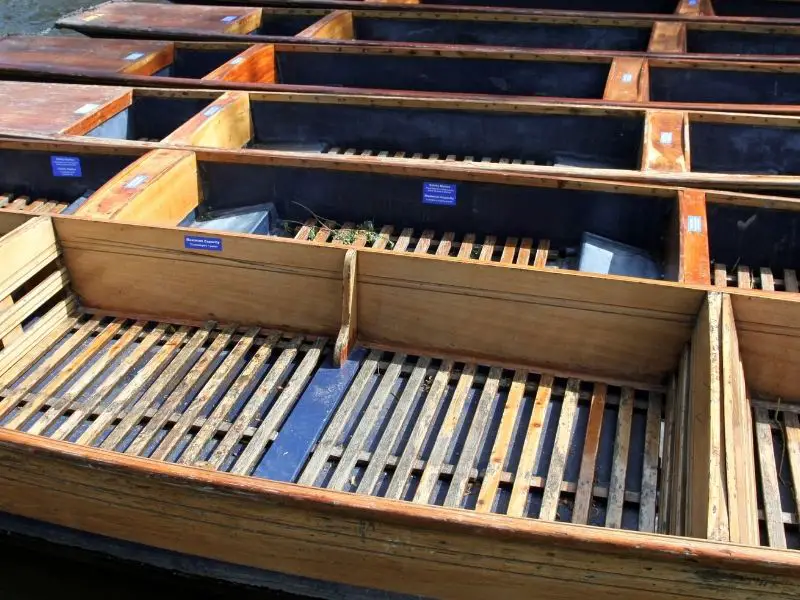 33. Silverstone Circuit: Revving Down the Excitement
Just over an hour by car from London, Silverstone Circuit is motor racing's answer to a midlife crisis. It's where cars go fast, and your excitement goes downhill.
Silverstone's Shortcomings
Loud Engines: What did you say? I can't hear you.
Expensive Tickets: All for circling a track.
Merchandise Shops: Overpriced mementos of your dull day.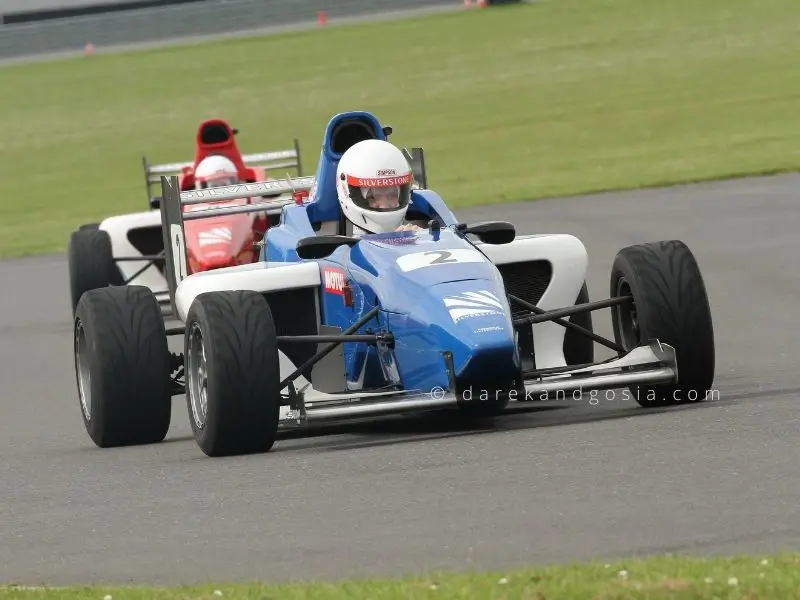 34. Rye: The Sea of Sameness
About a two-hour drive from London, Rye is your typical British coastal town—charming and utterly forgettable. Sea, salt, and snore.
| Reasons to Ignore Rye | In Short |
| --- | --- |
| Cobbled Streets | Trip over excitement. |
| Fishing Boats | Catching Zs, not fish. |
| Small Town Charm | Big town boredom. |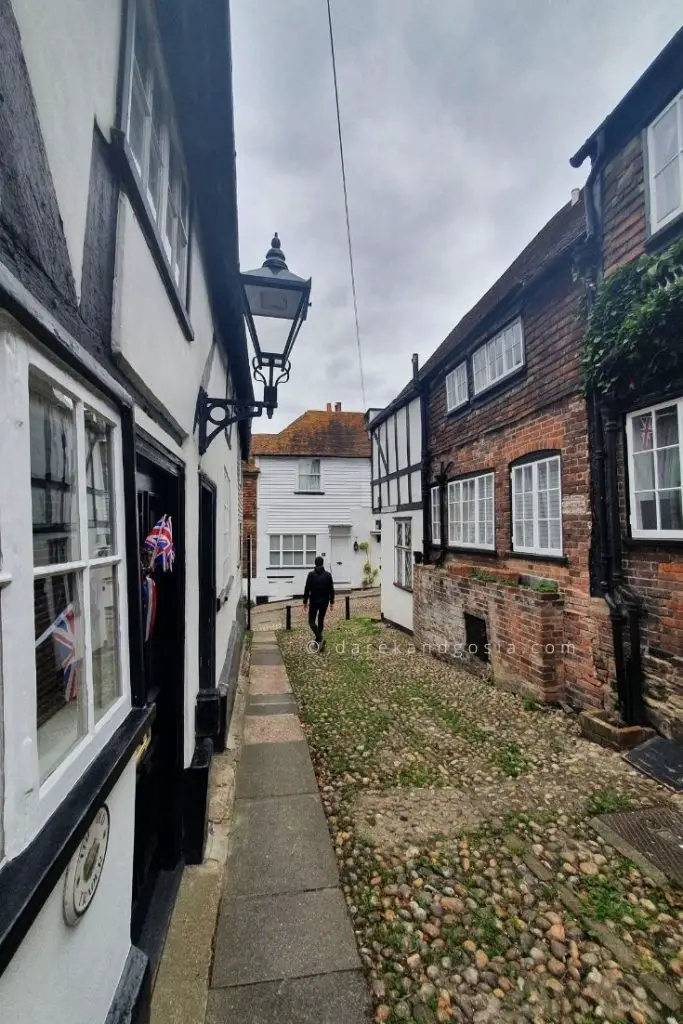 35. Bournemouth: The Coast of Disappointment
A two-hour car trip from London will get you to Bournemouth. It's like a beach holiday, but with all the joy sucked out. Sun, sea, and a serious lack of fun.
Bournemouth's Bland Points
Sandy Beaches: Overrated.
Shopping: London does it better.
Surfing: Wiping out is the highlight.
There you have it – a comprehensive guide to depressingly uninspiring yet oddly beautiful places you could waste your time visiting outside of London by car. Stay tuned for more riveting disappointments as we continue to explore Britain's underbelly of tedium.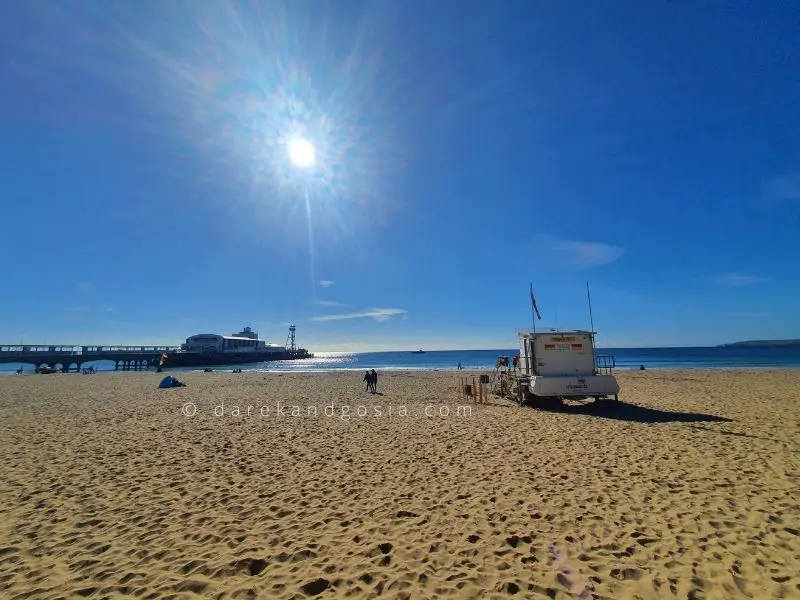 What to visit outside London by car?
Keen to see what lies just a stone's throw from London? Here's a list that covers a variety of natural landscapes, all perfect for a day trip. Gosia and I have had our fair share of these trips, and let's just say they offer a different kind of 'wow' factor.
Forests:
Epping Forest: An ancient woodland that makes you forget London ever existed.
Ashridge Estate: Trust us, the woodland walks are an Instagrammer's dream.
Hills and Valleys:
Chiltern Hills: An Area of Outstanding Natural Beauty—no joke, that's an official term.
Surrey Hills: More hills, more beauty, more "Why did I not visit sooner?"
Beaches:
Brighton Beach: Pebbles instead of sand, but hey, it's the experience that counts.
Whitstable: Known for oysters and, well, more oysters.
Riversides:
Henley-on-Thames: A riverside town that's more than just a regatta.
Stratford-upon-Avon: Shakespeare's birthplace and a charming riverside setting.
So, whether it's forests, hills, beaches, or riversides you're after, there's something for everyone – and every mood. I prefer the hills, Gosia loves the beaches; you see, life's about choices!
Are day trips from London by car worth it?
Pondering the age-old question of whether day trips from London by car are worth the petrol, eh? You'll be delighted to swap the city's buzz for a countryside that's almost suspiciously quiet. The motorways might test your patience, but at least you're not tied to a train timetable.
Then comes the joy of fuel costs and parking. You'll bypass the train fares, sure, but prepare for a romantic relationship with petrol stations. Parking? Well, let's just say it's a bit like playing bingo but without the prize money.
Despite these little hiccups, there's something oddly charming about escaping London for a day. So, is it worth it? In a way that defies logic but makes perfect British sense, absolutely.