The best place to visit in the Cotswolds? Where to find the most charming Cotswolds villages? Is Bourton on the Water one of the best places to live in the Cotswolds?
So many questions about the top things to do and places to see in the Cotswolds, England. 🙂
When you think about the Cotswolds, you probably imagine quaint English villages with cottages made from distinctive golden honey-coloured stone. Perhaps you think of the gently rolling hills, lush green spaces and the odd stately home or two with plenty of rests in charming tea shops.
While all of this is true, the Cotswolds has all of this and so much more to enjoy. We absolutely love this part of England and try to escape to Cotswold at least a few times a year. Every time we visit this beautiful area, we find new interesting things to do in the Cotswolds 🙂
The Cotswolds is a designated Area of Outstanding Natural Beauty (just one visit and you'll be able to see why!) and really does have something for everyone. Whether you want to get back to nature, sample the finest gastronomic fayre or see crucial places of British history, the region has it all.
With so much going on, it can be hard to know where to visit, especially as the region covers almost 800-square miles and five counties. So, to help you with your Cotswolds visit, here are our top must-visit Cotswolds destinations so you can see the best of what the region has to offer. Then, you can decide which one to add to your bucket list ideas UK.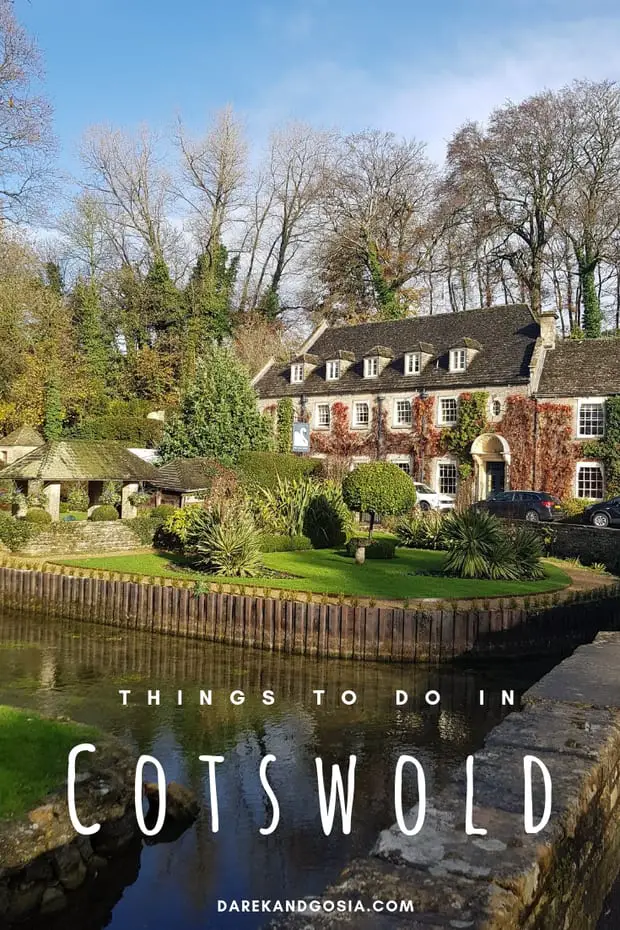 Our Top Must-See Cotswold Destinations:
(Probably the best things to do in Cotswold!)
1. Bath
The city of Bath is not only a must-visit destination for the Cotswolds but a city break in itself. Bath, as the name suggests, is most famous for its exquisite Roman baths. The Roman Baths Museum is a fascinating trip back in time to see what the baths were like in Roman times. Afterwards, you can feel like a modern-day Roman by enjoying the natural thermal waters at Thermae Bath Spa. Finally, no trip to Bath is complete without trying the famous Bath bun, also known as the Sally Lunn Bun.
Bath is a place to fall in love with 🙂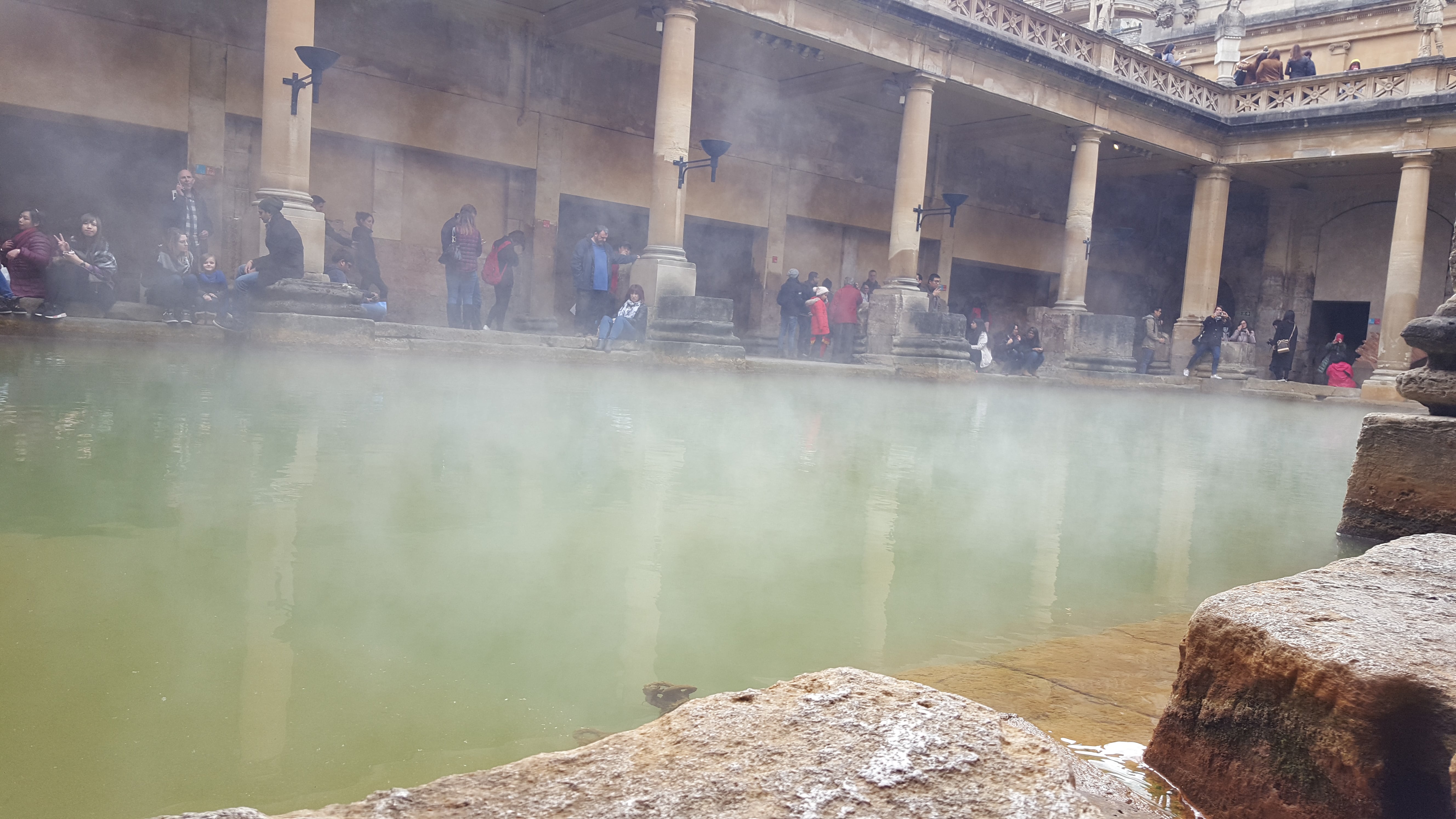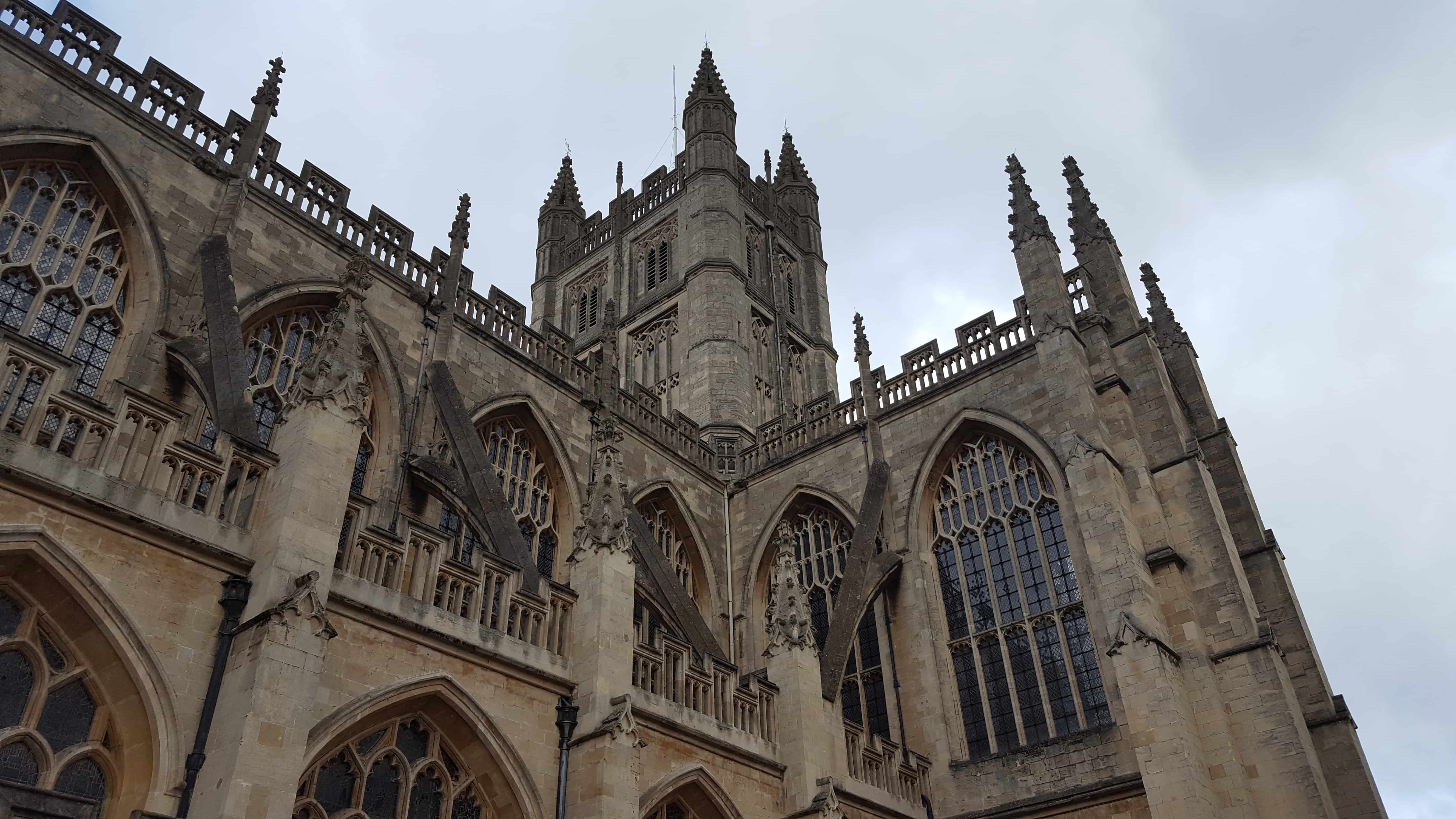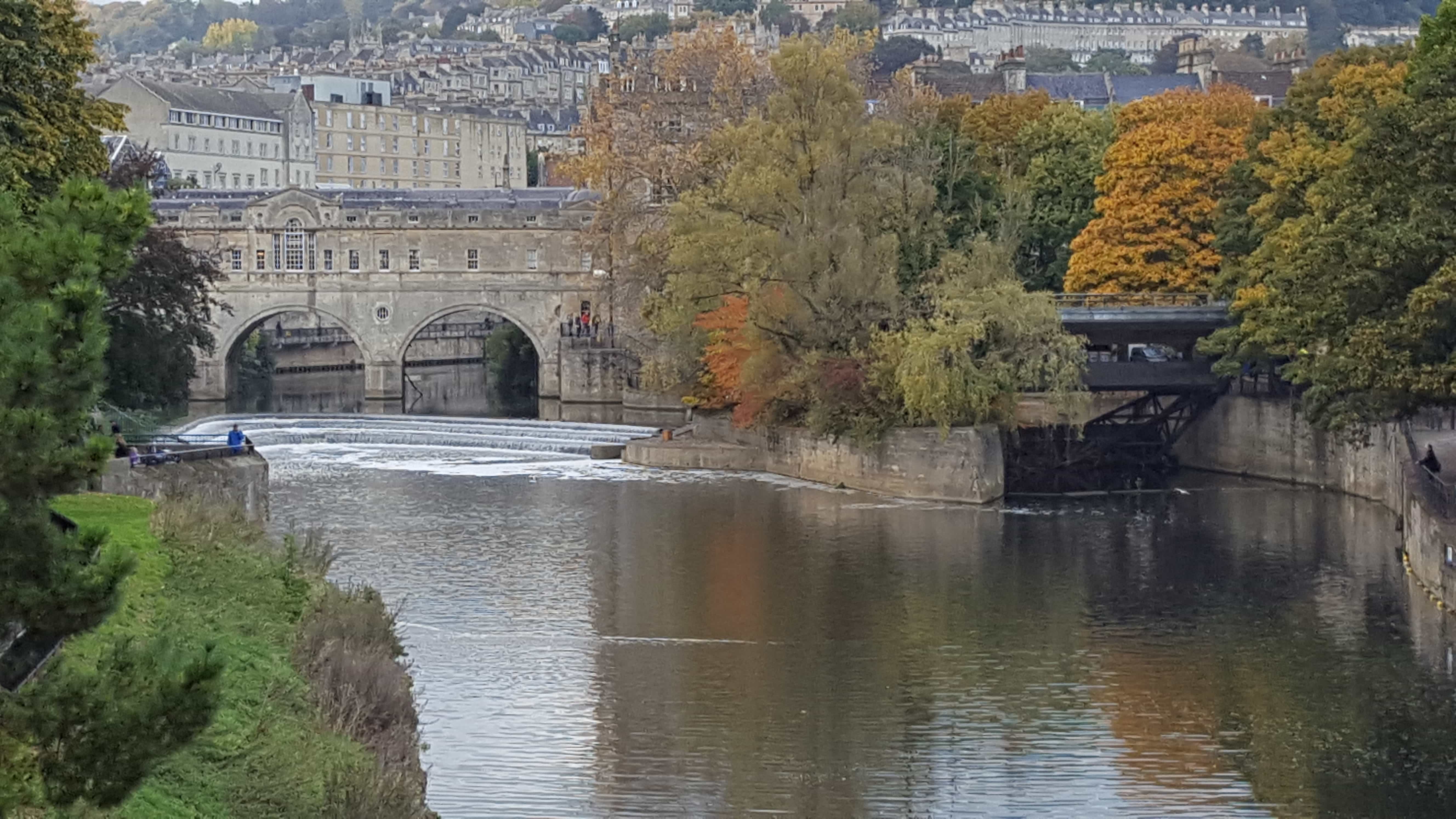 2. Castle Combe
Set in the county of Wiltshire, Castle Combe is regularly listed as one of the prettiest villages in England. Set on the Bybrook river, the charming 15th-century bridges connecting the village make for a beautiful picture postcard view. There are plenty of independent shops to purchase local produce from as well as a Saturday market which takes place in the centre of the village, where you can also see the Market Cross monument too.
Petrolheads may know Castle Combe better for its racing circuit, which is regularly claimed to be one of the fastest circuits in Britain. There are plenty of events to take part in at Castle Combe Circuit if you have a need for speed.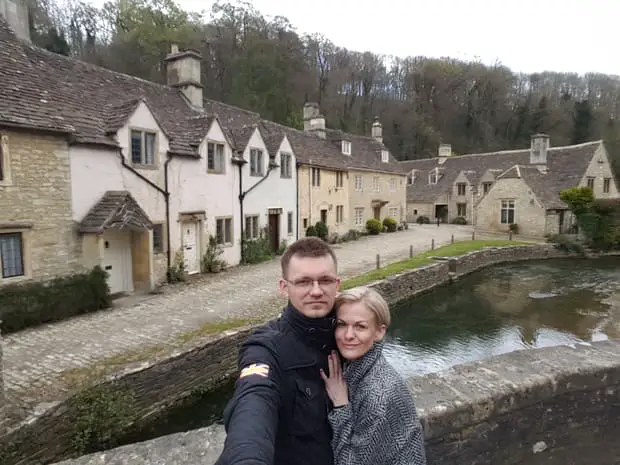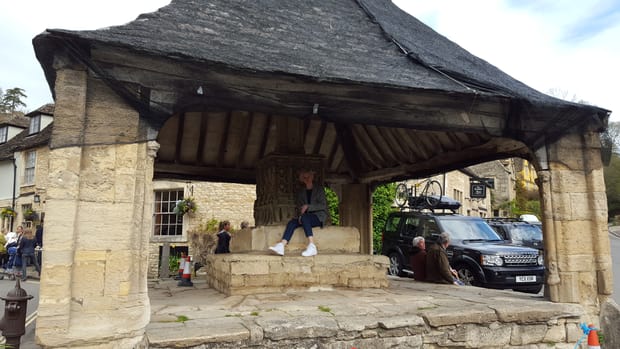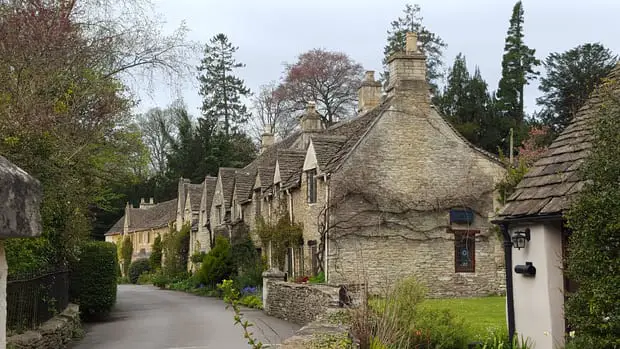 3. Gloucester
Gloucester is a busy city that has carefully combined regeneration while retaining its history. Shoppers should head to the historic docks. Once the docks were famed for being the most inland port, now Gloucester Docks are a place to shop and eat. Gloucester has plenty of museums and entertainment too, so you can spend as much or as little time as you like there.
4. Bibury
Another village in the Cotswolds that is regularly in competition with Castle Combe for the most beautiful village in England is Bibury. Bibury features the famous Arlington Row, a series of picturesque cottages that are one of the most famously photographed sights in the UK, even starring in UK passports.
Bibury has plenty of traditional tea shops and picnic spots to make the most of the beautiful surroundings.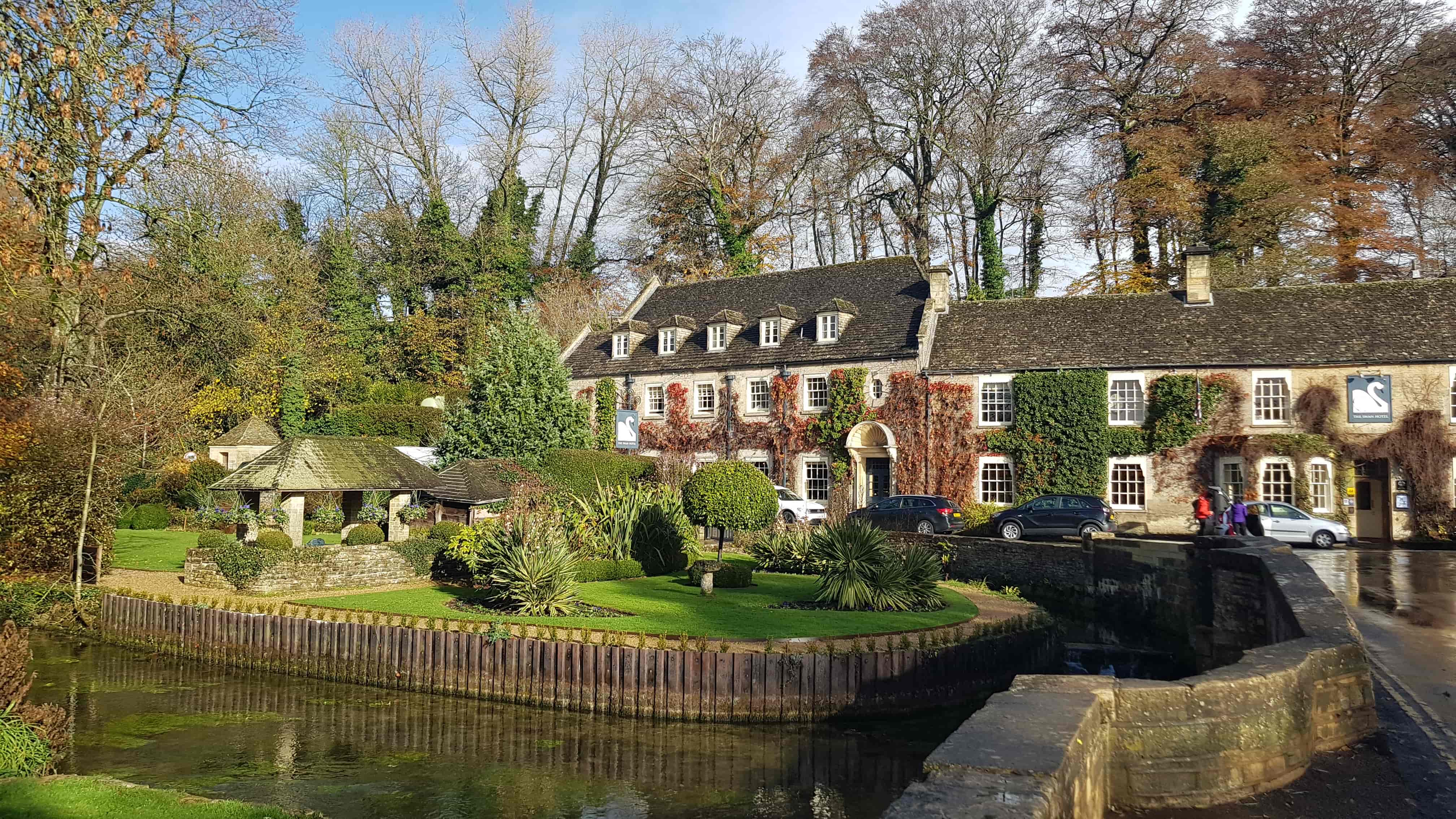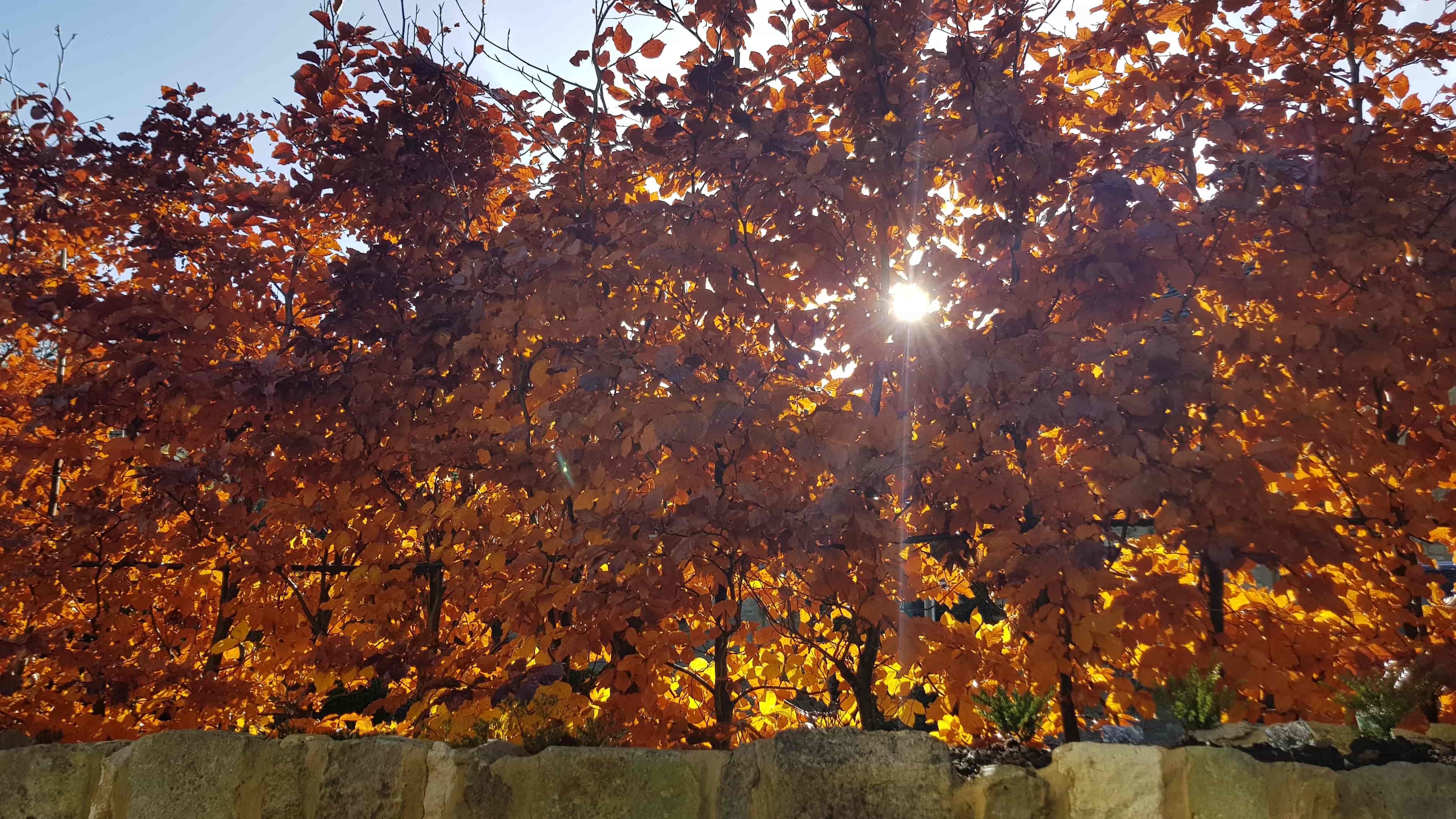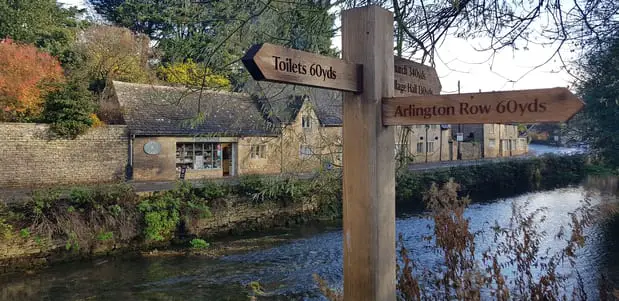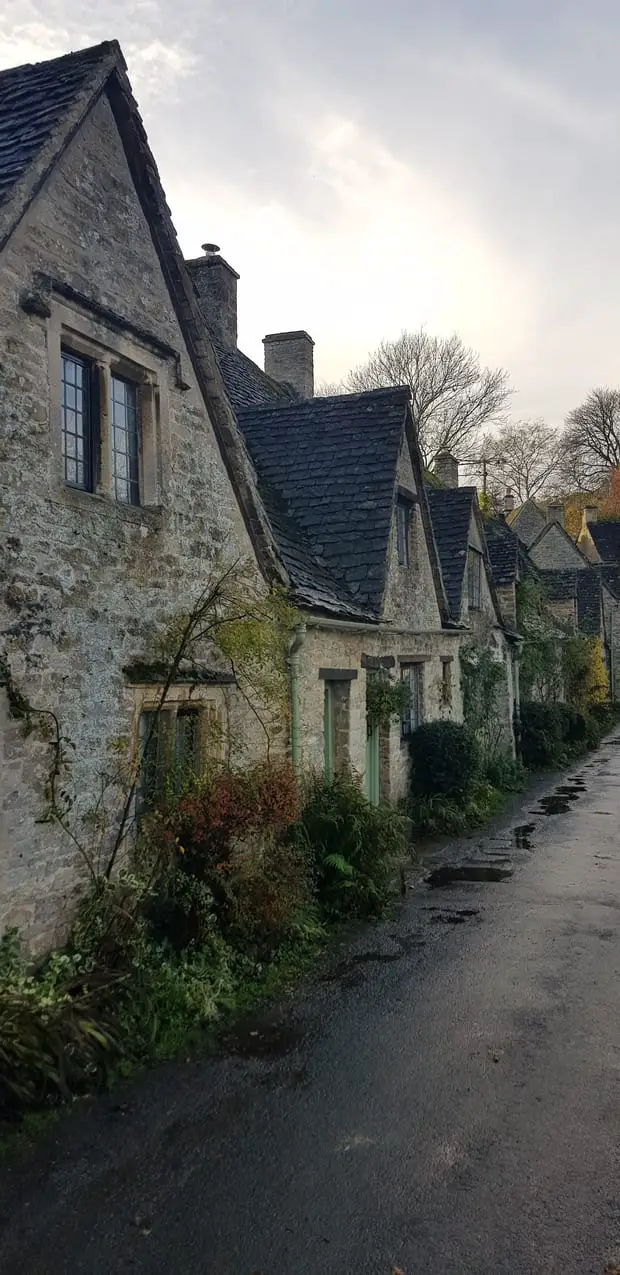 5. Stow on the Wold
Stow on the Wold is a popular market town in the Cotswolds thanks to its great connections with the Fosse Way which is a Roman road in the region. The little market town has lots of antique and craft shops and many cafes and inns. It is regularly used as a start and finish point for walkers making the most of the Cotswolds countryside.
Stow on the Wold maybe small but has a fascinating history. In fact, the last battle in the English Civil War took place here – just in case you are a massive history-lover 😉
6. Stratford upon Avon
As the birthplace of William Shakespeare, you can find out all there is to know about the prolific writer in this pretty market town. During a visit to Stratford upon Avon, you can see Shakespeare's Birthplace and Hall's Croft which was owned by Shakespeare's daughter.
On sunny days, you can rent a boat and enjoy a river cruise through the town and if you stay for an evening check out a show at the Royal Shakespeare Theatre.
Don't forget to visit Anne Hathaway's Cottage (no, not the American actress 😉 ) – a wattle-and-daub cottage which used to be a family home of Shakespeare's wife.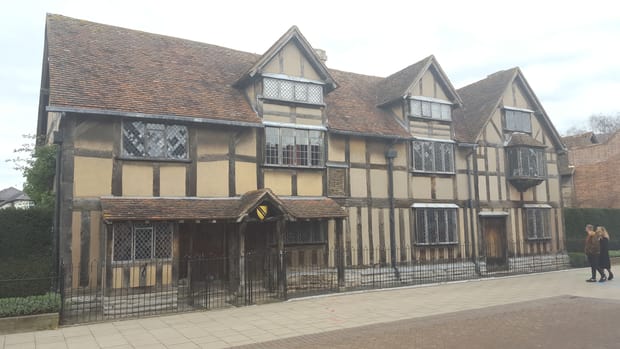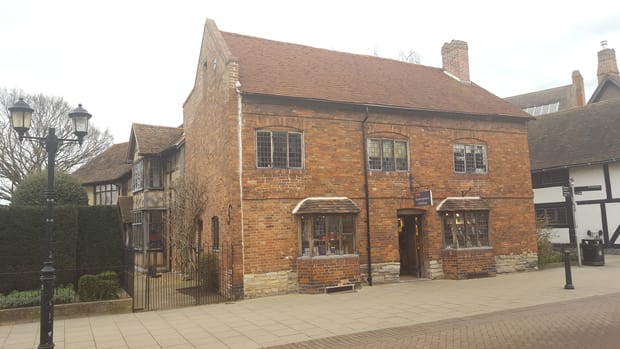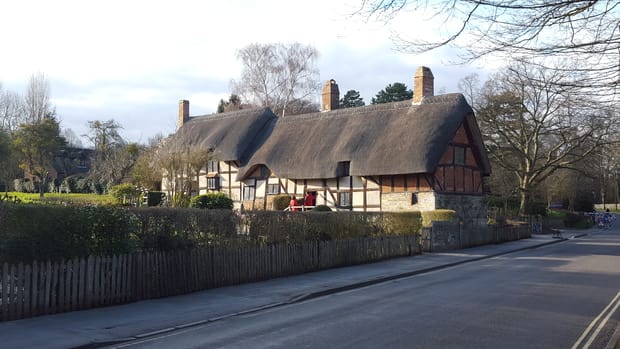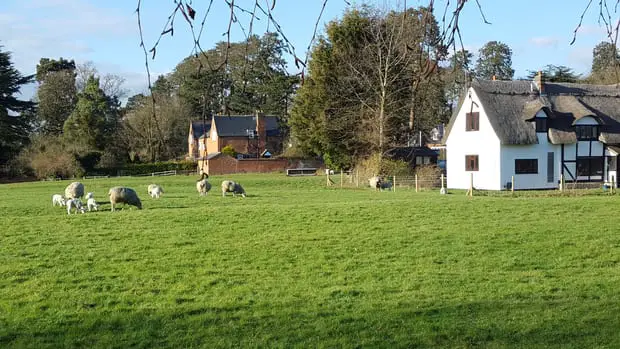 7. Cotswold Wildlife Park
Cotswold Wildlife Park is home to many weird and wonderful creatures 🙂 You need a whole day to make the most of the park and catch all of the daily activities such as lemur feeding and seeing the big cats.
Kids will love the farmyard where they can feed and stroke the animals as well as making the most of the adventure playground where they can burn off any excess energy. The adventure playground is not just any playground – it has climbs of over 20 feet high and has a sky maze that connects a range of treehouses and slides. Grown-ups will be jealous! 😉
8. Bourton on the Water
Another village with picture postcard views is Bourton on the Water, which has typical Cotswold architecture and the River Windrush flowing through the centre. On sunny days, the river is busy with people eating fish and chips and ice cream while the ducks eagerly watch for dropped food – Seriously! They will be watching you! 😉
There are plenty of attractions to visit in Bourton on the Water too such as the model village where you can feel like a GIANT 🙂 You will love this place!
If you are an animal lover, you can visit Birdland which has over 500 birds to marvel at – you can take many pictures of parrots and penguins 🙂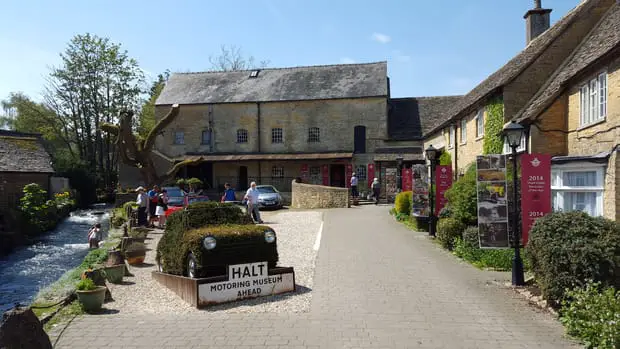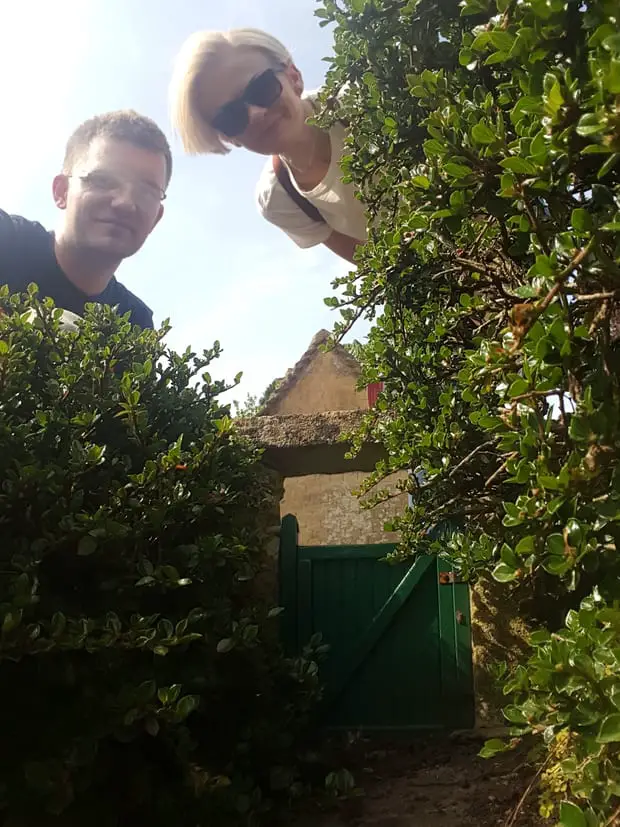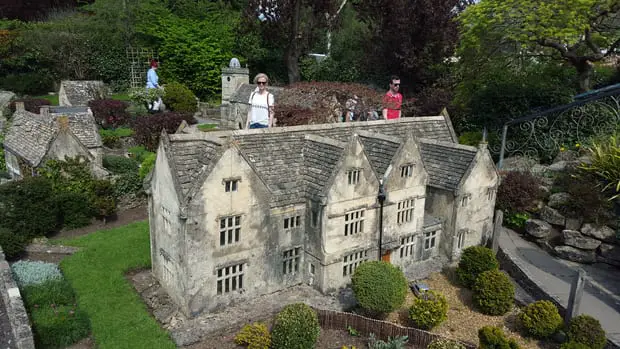 What is your best place to visit in Cotswolds?
Don't forget to

PIN

me! 🙂