Looking for hot & warm places to visit in Europe in Spring? We've covered the warmest places in March, April and May in Europe!
For many, Europe means lazing on the beach under beautiful sunny skies. And, while this can make for a great holiday, it can also make for a more expensive one. The summer is the busiest time of year for Europe, especially over the school holidays. Those looking for lower prices, milder weather, and smaller crowds, should think about heading to Europe in the Spring, where there are plenty of great destinations to explore.
So, where is warm in Europe in spring?
Here are just some of the best places to visit in Europe during the spring.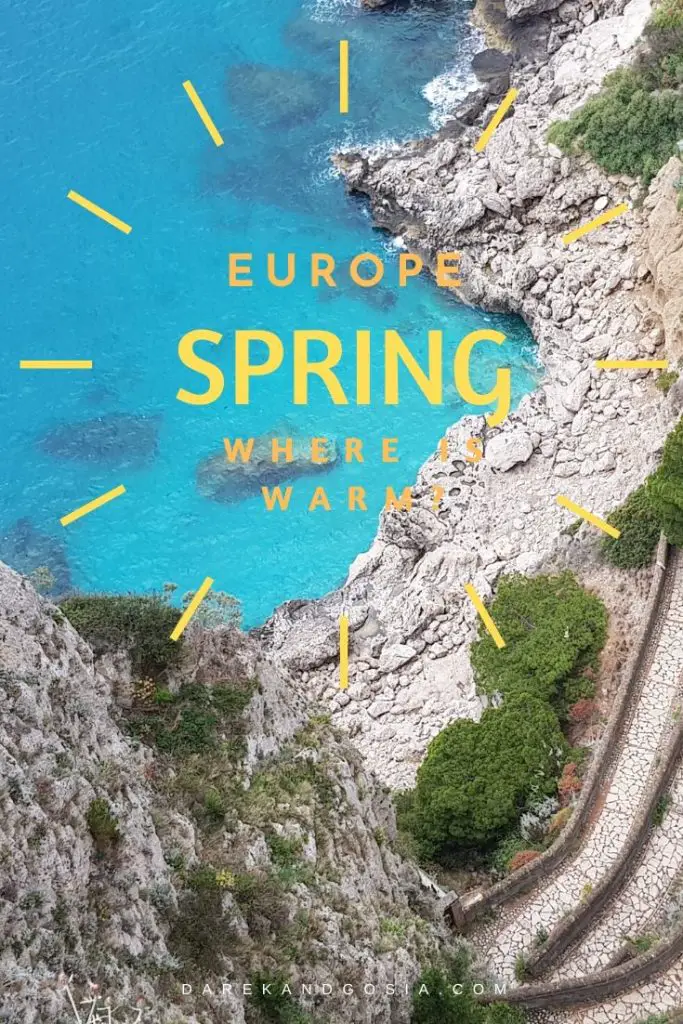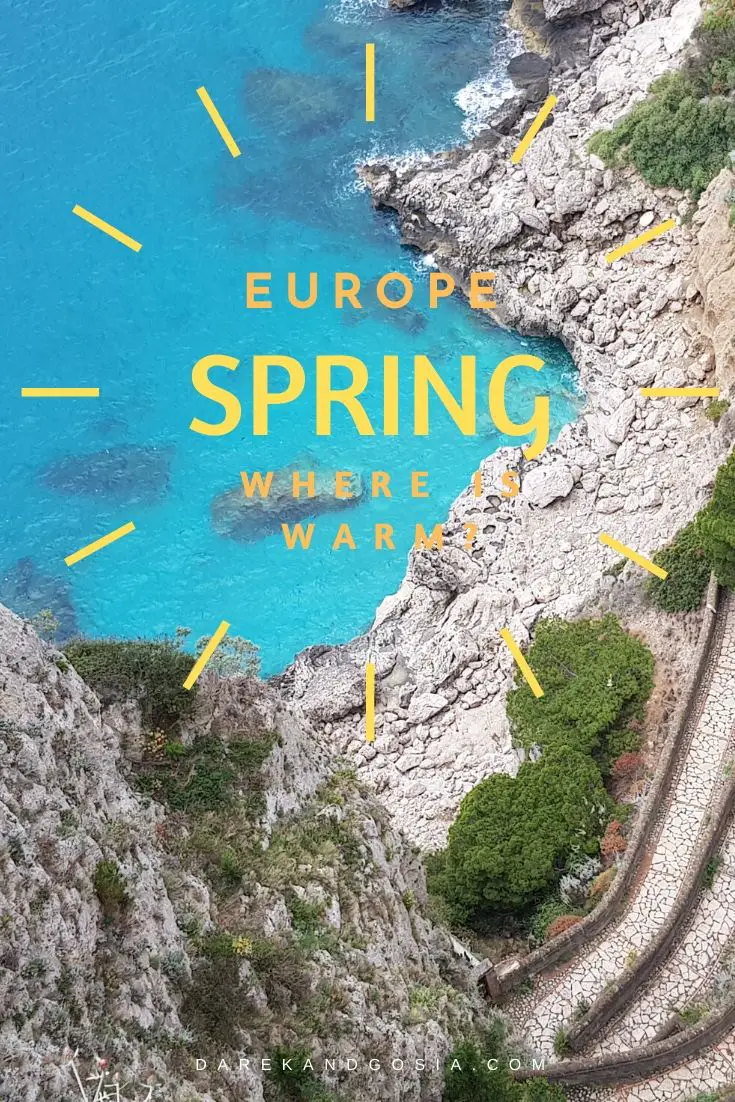 Where is warm in March in Europe?
There are lots of fantastic options for travellers looking to visit Europe in March, whether they want warm weather or a city break. As Easter often falls in March, however, it's worth remembering this when booking a trip. While March will generally be quiet, Easter and the surrounding weeks before and after the Easter weekend won't be.
This means the benefits travellers might be looking for like lower prices, and fewer crowds will be in short supply.
Gran Canaria
With average daytime temperatures of 21oC, Gran Canaria is ideal for those wanting to relax on the beach or get outdoors and explore. The rocky cliffs of Playa del Cura, for example, are perfect for hiking, offering stunning sea views and hidden coves.
The more adventurous can head to Caldera de Bandama, which stands over 3,000 feet high. Like the cliffs of Playa del Cura, Caldera de Bandama offers incredible views. Travellers need a car to get to the top but can walk down into the crater where they'll find overgrown orange groves.
Come the evening, the temperatures cool, meaning a light jacket is needed. This is the perfect time to enjoy the island's nightlife, however, along with some great local food.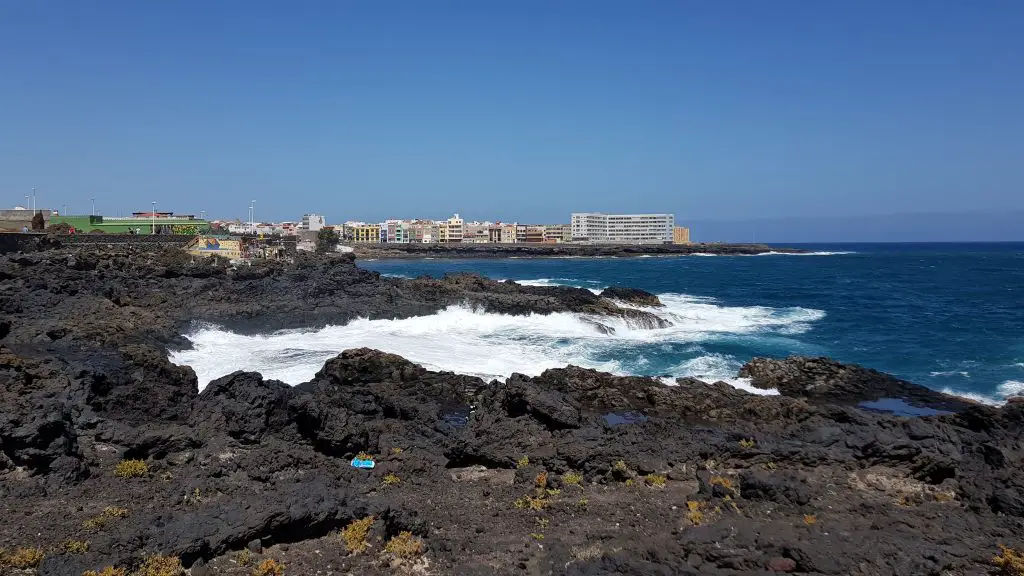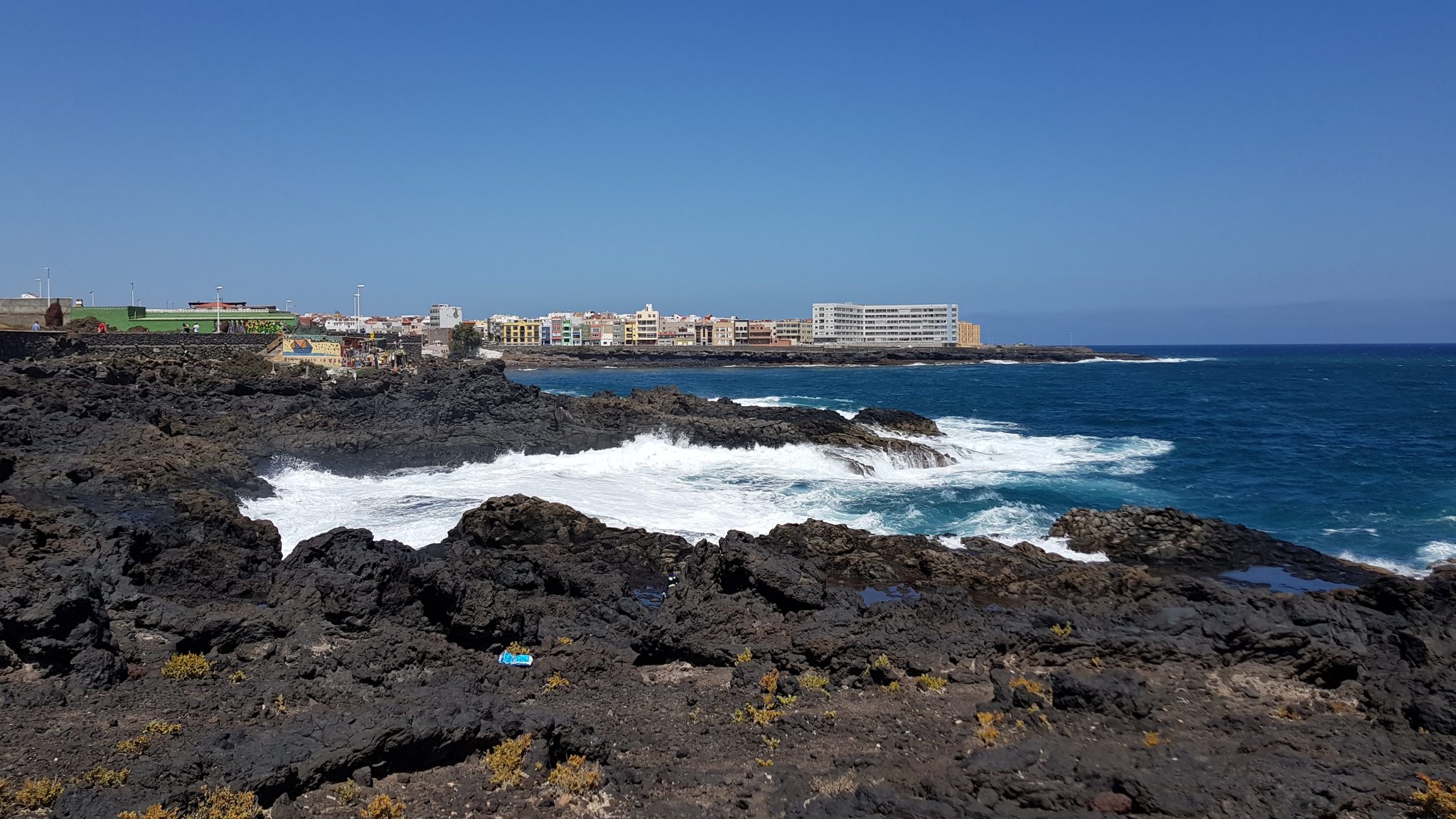 London
London isn't as warm as Gran Canaria. It is, however, perfect for travellers looking to explore this historic city and avoid the crowds (for the most part). Kensington Palace Gardens, one of the best parks in London, is a good place to start because the crocuses and daffodils are in bloom. Plus, there are lots of annual events in March. March 17th, for example, is St. Patricks Day while March 22nd is Mother's Day, an excellent time to go for a traditionally British Afternoon Tea if booked early.
Easter also generally falls in March, as does the Oxford/Cambridge boat race – if you fancy a day trip out of London. London does a great job of celebrating all of these so check local listings for what's going on or, in the case of the boat race, where to get the best view.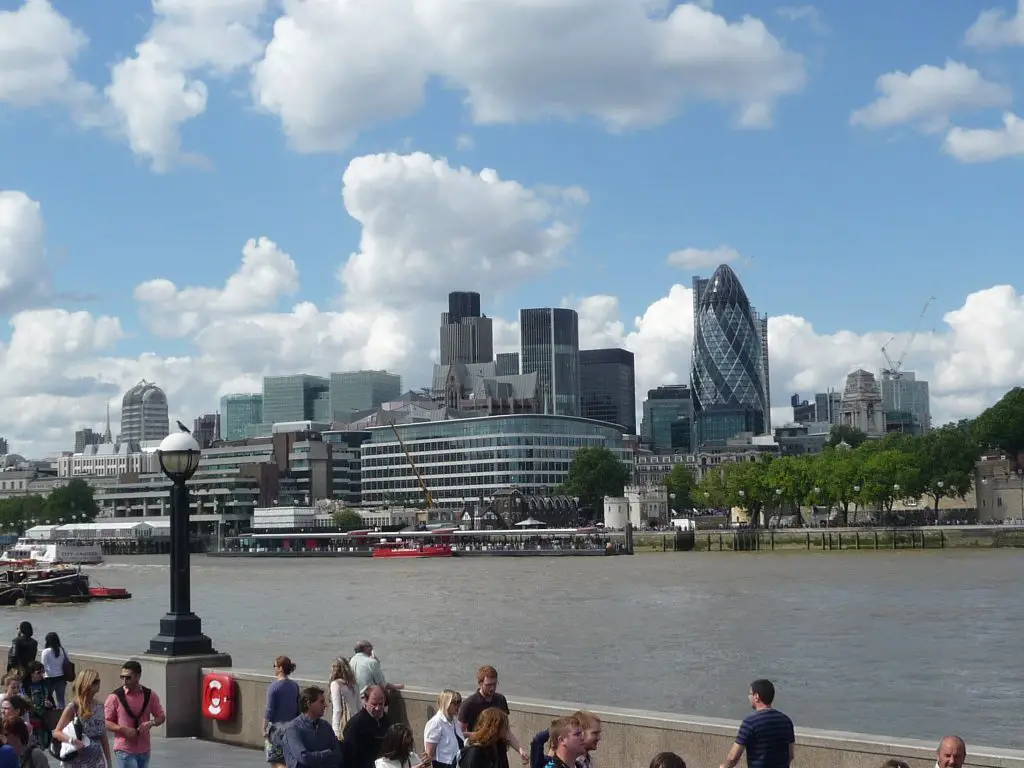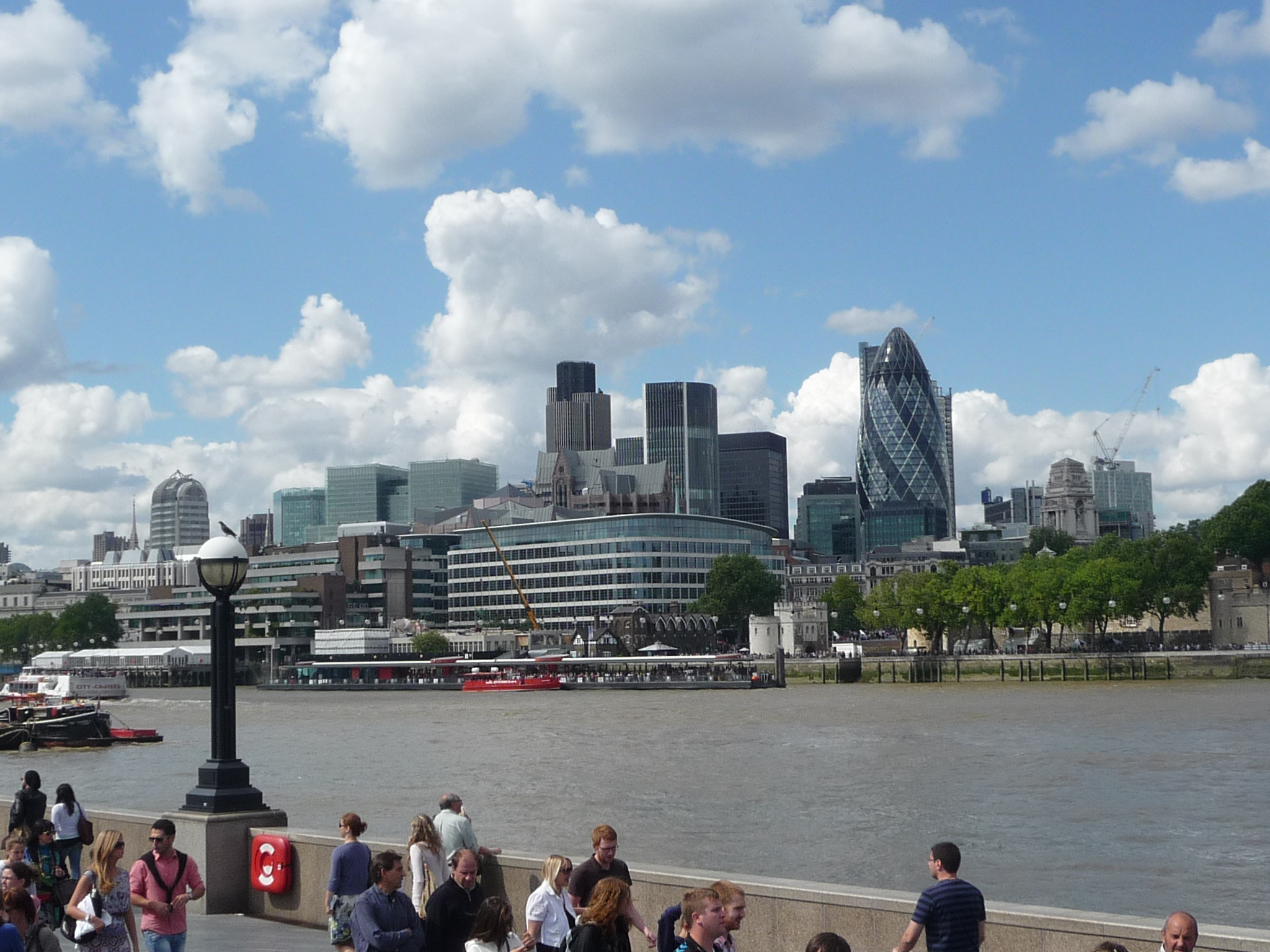 Naples
Recommended by Amber from fooddrinkdestinations.com
One thought comes to when you hear the word Naples – pizza. The birthplace of this beloved food, Naples is a year-round destination. It's also a great destination in March, just as spring hits this coastal city. Thanks to its location on the Gulf of Naples, the city's climate is quite mild most of the year.
Summers are generally very warm with winters cool and damp. In the Spring, temperatures hoover around 18°C (65°F) with only occasional rainfall. It's these mild Spring temperatures that have made Naples a destination to visit dating back to Roman times. Aside from ideal weather conditions for sightseeing, Spring is a great time to visit Naples because of the lower numbers of tourists visiting the city.
One of the biggest draws for tourists to Naples is its close proximity to the ancient city of Pompeii. Only 25 km from the centre of Naples, Pompeii is flooded with tourists during the summer high season. With fewer tourists visiting in March, Pompeii is more easily explored in the Spring. Experiencing Naples maritime history is a must when visiting. Several tour companies offer day cruises over to the Isle of Capri, providing breathtaking views of Naples and the Amalfi Coast.
Getting back to pizza, taking a food tour in Naples that showcases the city's iconic dish needs to be on everyone's to-do list. Naples is a walkable city especially in the Spring and exploring the plethora of famous pizza restaurants scattered around the city is a great way to spend a few days.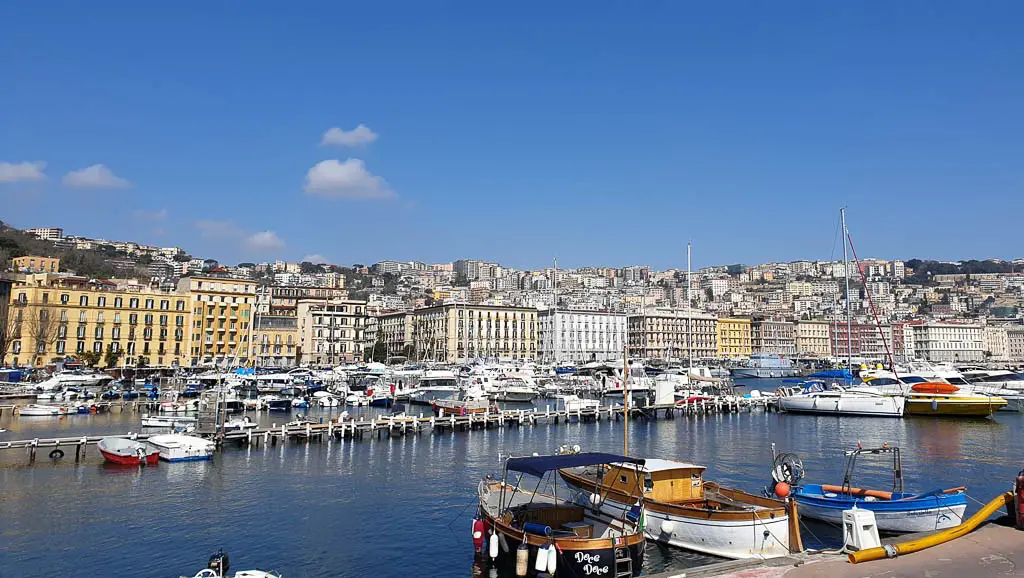 Ronda
One of Spain's most visited places, this ancient city has so much to explore. This includes the Real Maestranza Bullring, one of the oldest and most beautiful in Spain (meaning it is worth a visit for the architecture, even if you don't want to see a bullfight in Ronda). However, it is Puente Neuvo gorge in Ronda that is the beautiful photo stop. And the views from this beautiful bridge are spectacular! Then there are the Arabic Baths and Mondragon Palace; both built in the 13th Century.
The palace, which was once home to Queen Isabella and King Ferdinand, is now a museum that looks at Ronda's rich past. It also has some beautiful gardens it's worth taking time to explore, as are the terraced Cuenca Gardens. And, one of the best things about visiting in March, is visitors won't need to wait long to get into any of these.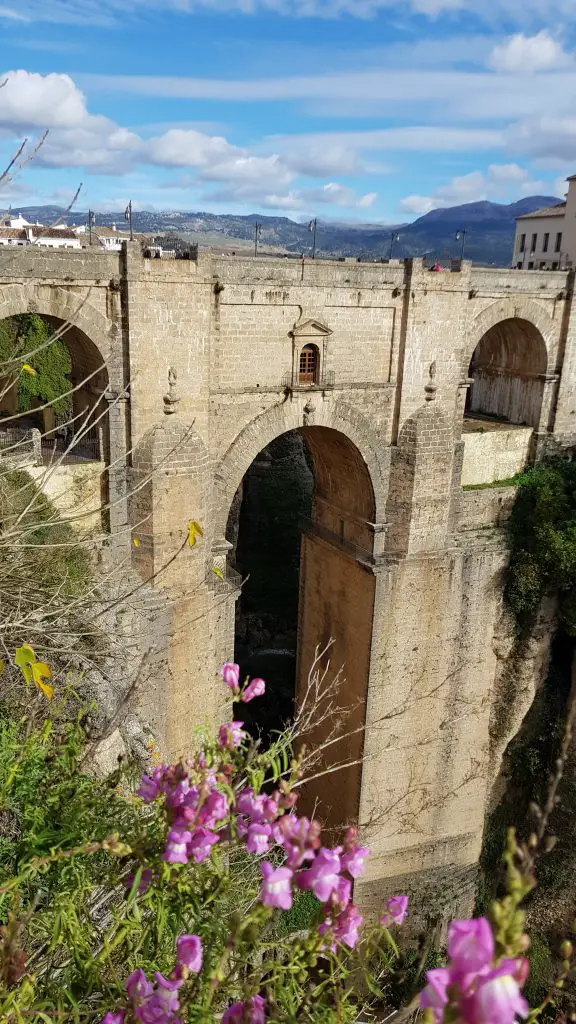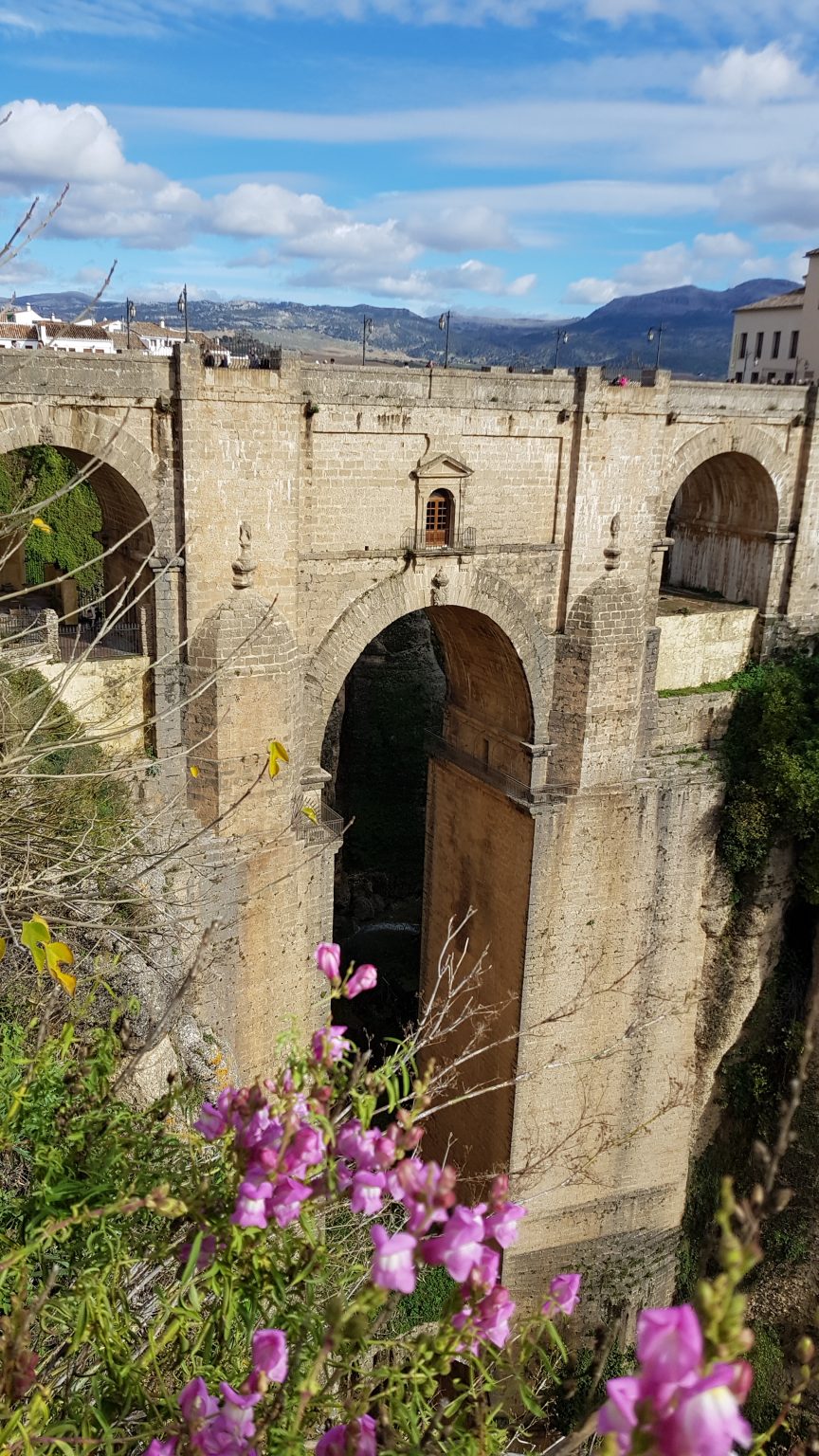 Where is warm in April in Europe?
There is a saying in the UK that April showers bring May flowers. However, this doesn't necessarily apply in the rest of Europe, where the flowers start to bloom earlier. This means visiting Europe in Spring is a must for people who love gardens or want a different type of holiday. What can be more different, for example, than walking through fields of brightly coloured and beautifully scented flowers? That is what you'll get in Keukenhof and Madeira.
Keukenhof
Located in the town of Lisse in the Netherlands, Keukenhof is also called the Garden of Europe. Covering almost 80 acres, around seven million bulbs are planted in Keukenhof every year. They're planted in stages, meaning the flowers bloom over the course of about eight weeks between Mid-March and Mid-May.
Mid-April is considered the best time to visit for those who want to see tulips. Other flowers on display include carnations, daffodils, hyacinths, irises and roses. Unlike other places people might visit in the Spring, however, expect Keukenhof to be busy. Over 1.5 million people visit every year in the eight weeks it's open, which is about twice as many as that visit the Eiffel Tower over the same period.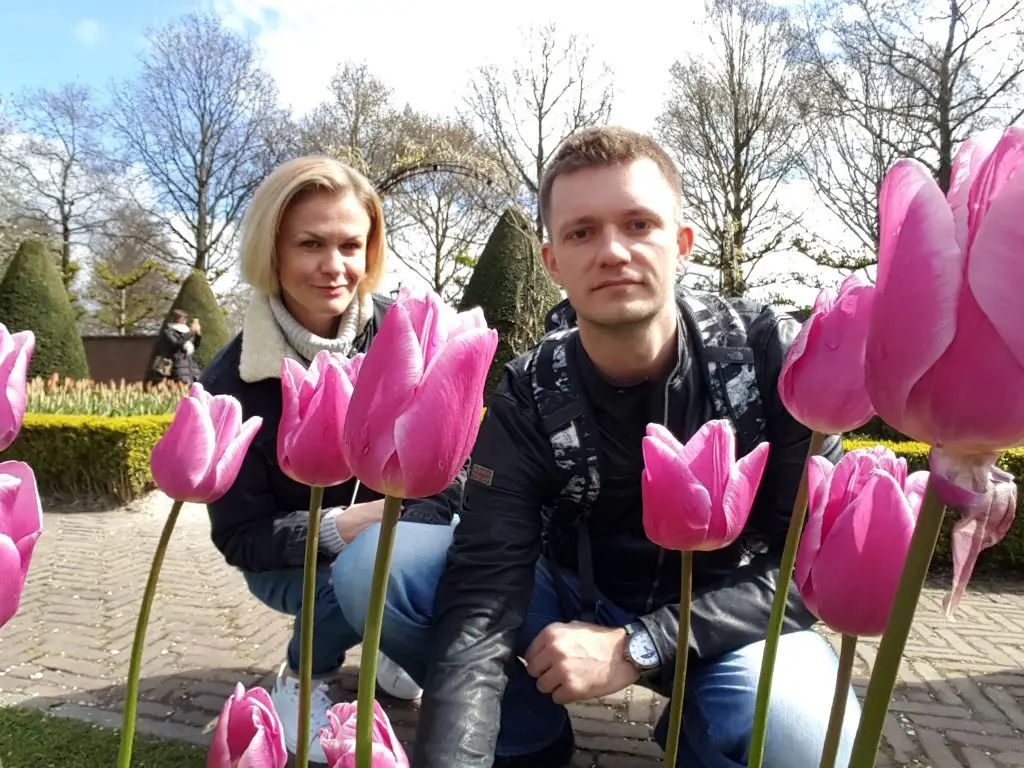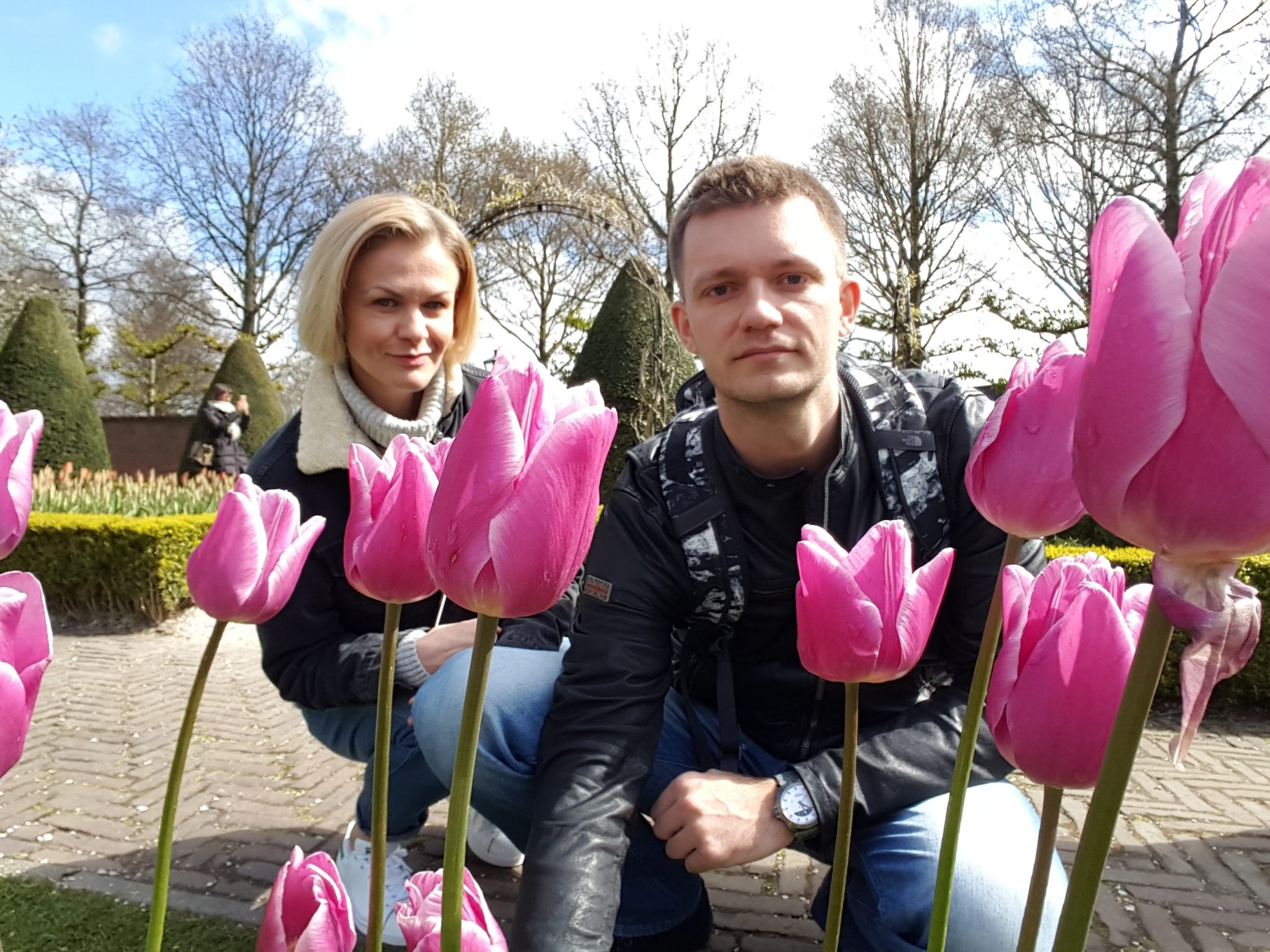 Lisbon
Recommended by Frankie from asthebirdfliesblog.com
Personally, I think there is never a bad time to visit Lisbon for a weekend but it's fair to say that Lisbon in April is a really great time to go. It's warm, but not too hot, and it's also not going to be as busy as the summer months. The weather in Lisbon is typically around 20 degrees Celsius, though it could very easily be warmer; for some of us Northern Europeans, this will feel like early summer! The only thing you need to remember is that the evenings and nights won't be as warm.
With this fine weather – that should also be quite dry – you can easily explore Lisbon in April on foot, although you may want to go on one of Lisbon's famous vintage trams to avoid the hills. But here's the thing about the hills; they offer so many wonderful viewpoints over the city, especially at sunset, which you won't have to wait very late for if you travel there in April (around 8 – 8.30 pm).
You may also want to take a day trip out to the beaches along the coast but be warned, while the sun may be shining all day in Lisbon in April, the sea will be very cold!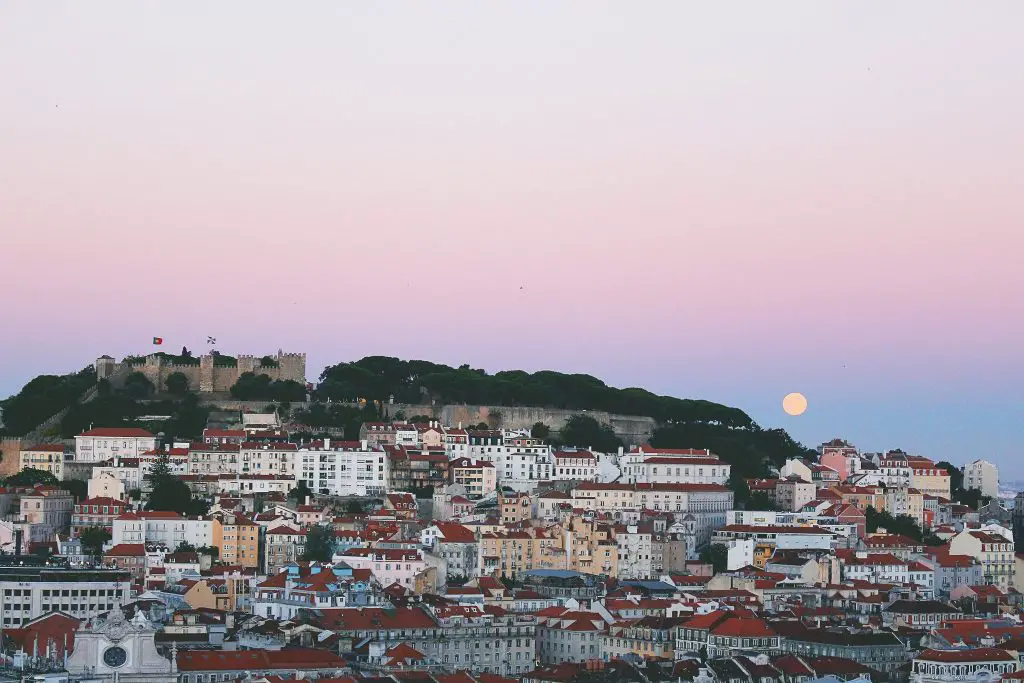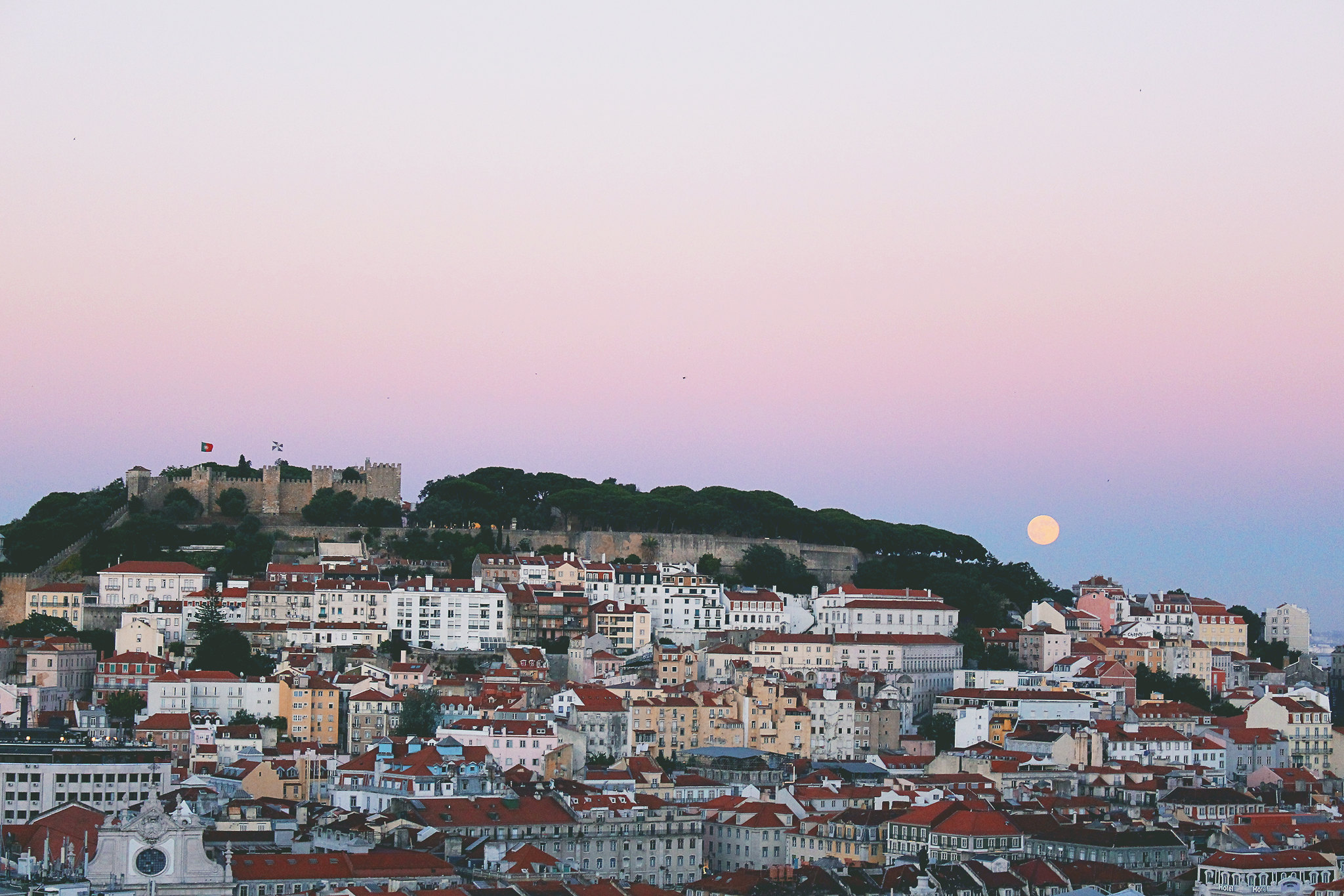 Venice
Once Easter is over, Venice settles down to a lovely, calm, pace in April. The weather has started to turn, though the evenings can be cool, and visitors should get mainly sunny days. One of the best things about Venice in April is seeing the walled gardens beginning to spring to life. Wisteria falls over the tops of these walls, offering beautiful colours and wonderful scents.
When visiting Venice in April, the canals are much less busy, meaning visitors are much more likely to be able to get a water bus up and down the Grand Canal. This will be a highlight of any trip. Other places to visit are the Basilica of San Sebastiano, Burano Island, and the Rialto Bridge.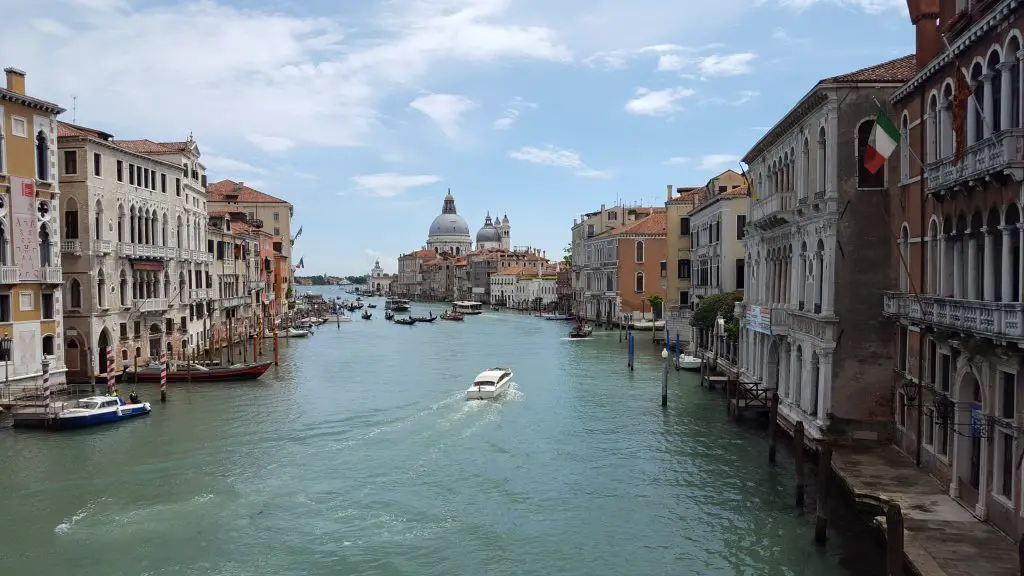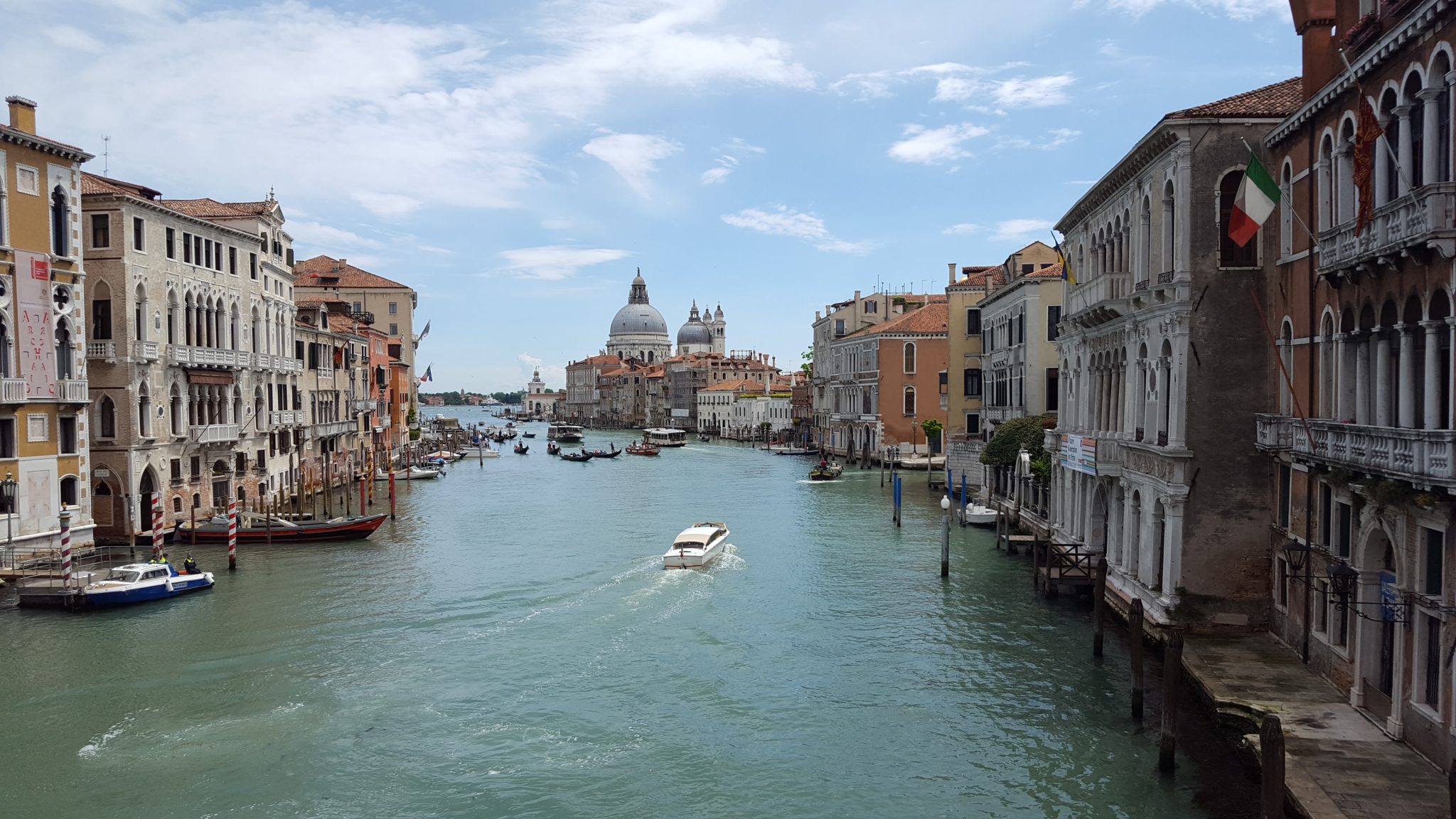 Sicily
Recommended by Mar from onceinalifetimejourney.com
April sees some great strolling temperatures in Sicily in April with highs of around 18°C. The weather is starting to improve and days become longer, so you have more time to explore the fascinating island. As it's outside of the peak summer months, there won't be the usual crowds offloading from the cruise ships when it can be quite frantic. So you can explore Don Corleone's home at a more relaxed pace, the way it was meant to be explored.
You can visit the quaint towns which became famous after Copala shot parts of The Godfather in Savoca and Forza d'Agro. Stroll through Taormina's main pedestrian Corso Umberto street and April IX Square, sail the UNESCO-inscribed Aeolian Archipelago, taste unique volcanic wines in Trapani and Marsala, and explore the Greek and Roman ruins of Syracuse or in the Valley of the Temples. Try to find Inspector Montalbano at UNESCO-listed Ragusa or try climbing the active Etna volcano, but this will still be a much colder activity.
The best things to do in Sicily revolve around culture, ocean and food so don't forget to pig out on the best Sicilian food like cannoli and granita.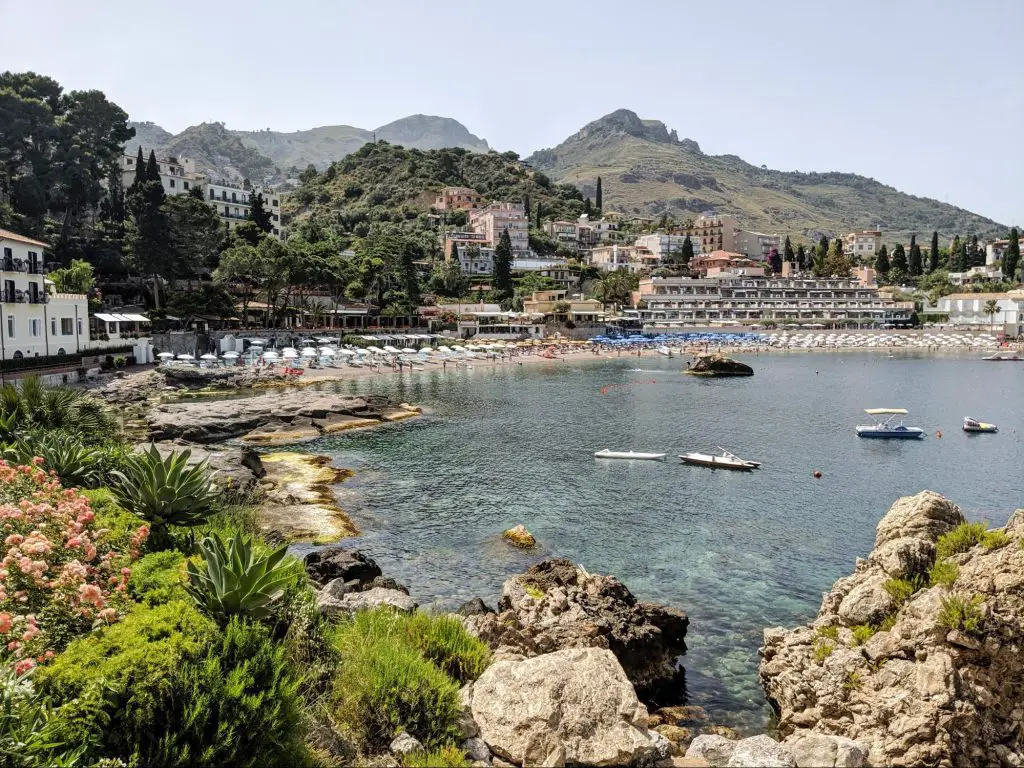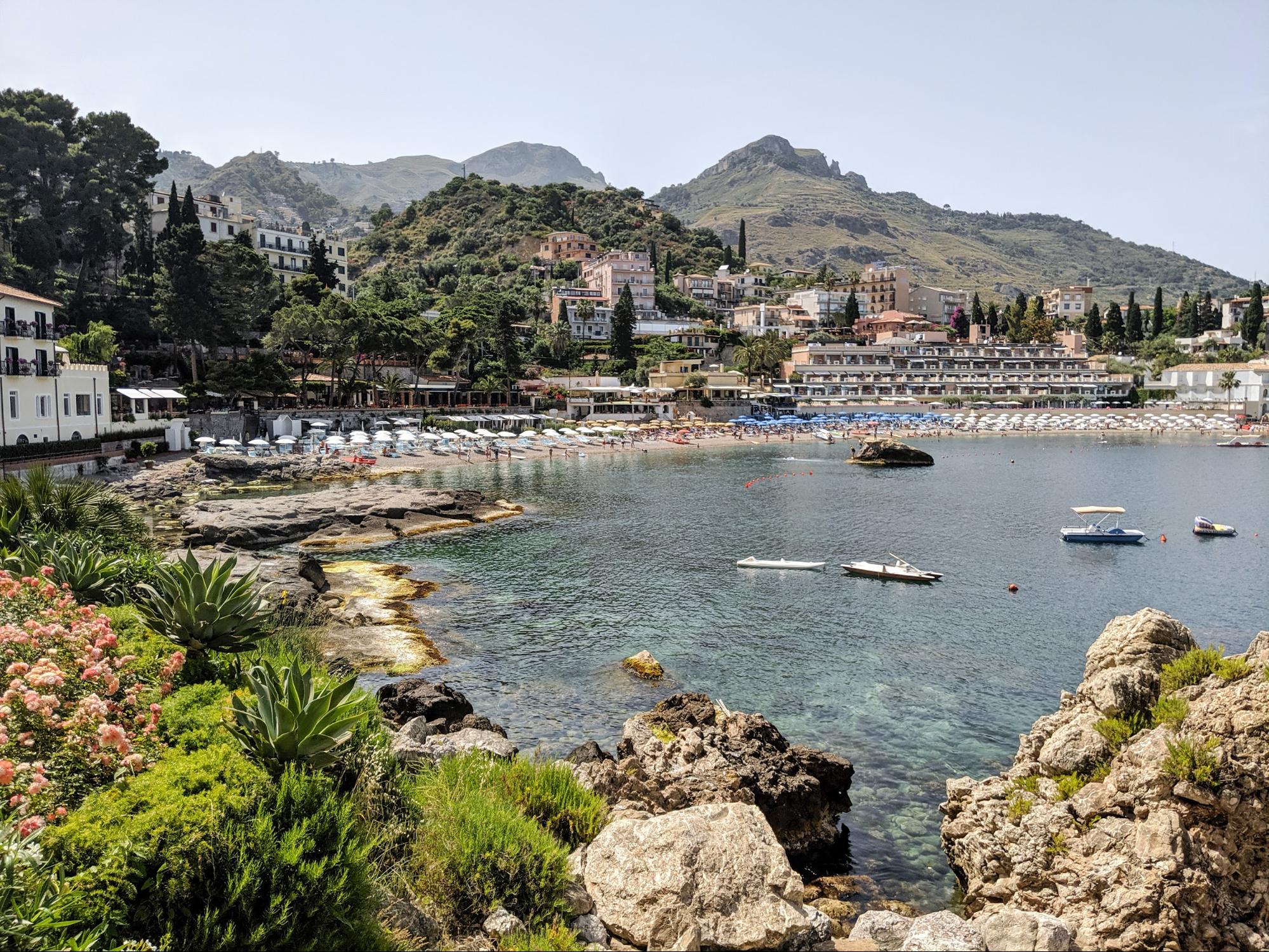 Madeira
Visitors are almost guaranteed sunny days when visiting Madeira in April when the sun shines more than in most other European countries. This means it's a great time to get outdoors and explore this rocky island. One of the best ways to do this is to head out on the Levada walks and hiking trails. Not only do these take you into the heart of the island, but visitors also get to see some incredible flora and fauna. This shouldn't be a surprise; Maderia is known as the Garden Island.
Its capital city is Funchal, which has some great restaurants nestled into winding streets. Set above the city is the Botanical Gardens. As it's quite a hike, it's a good idea to take the cable car up to the Gardens. The adventurous can then take a toboggan ride down (where speeds can reach 40 miles an hour).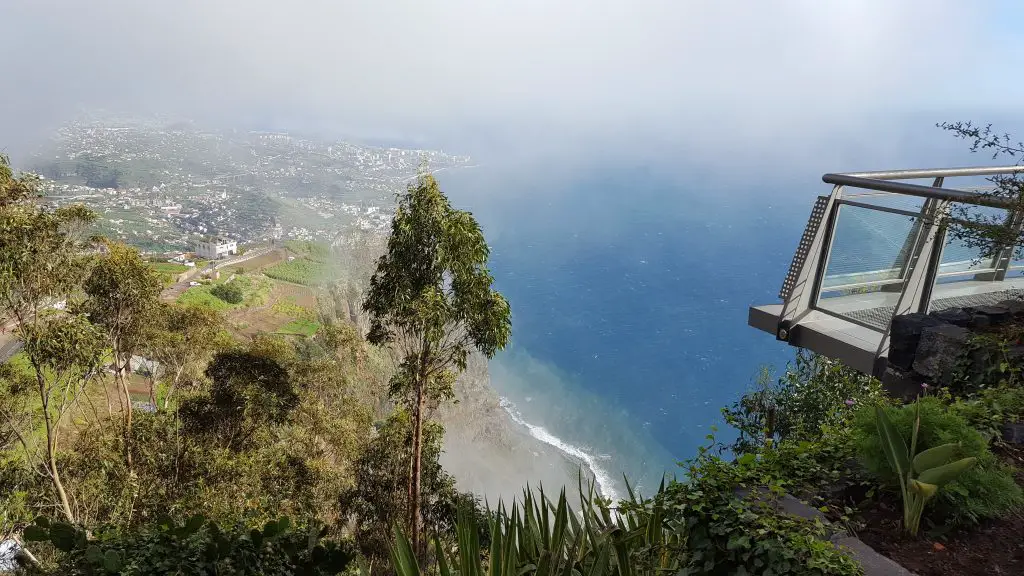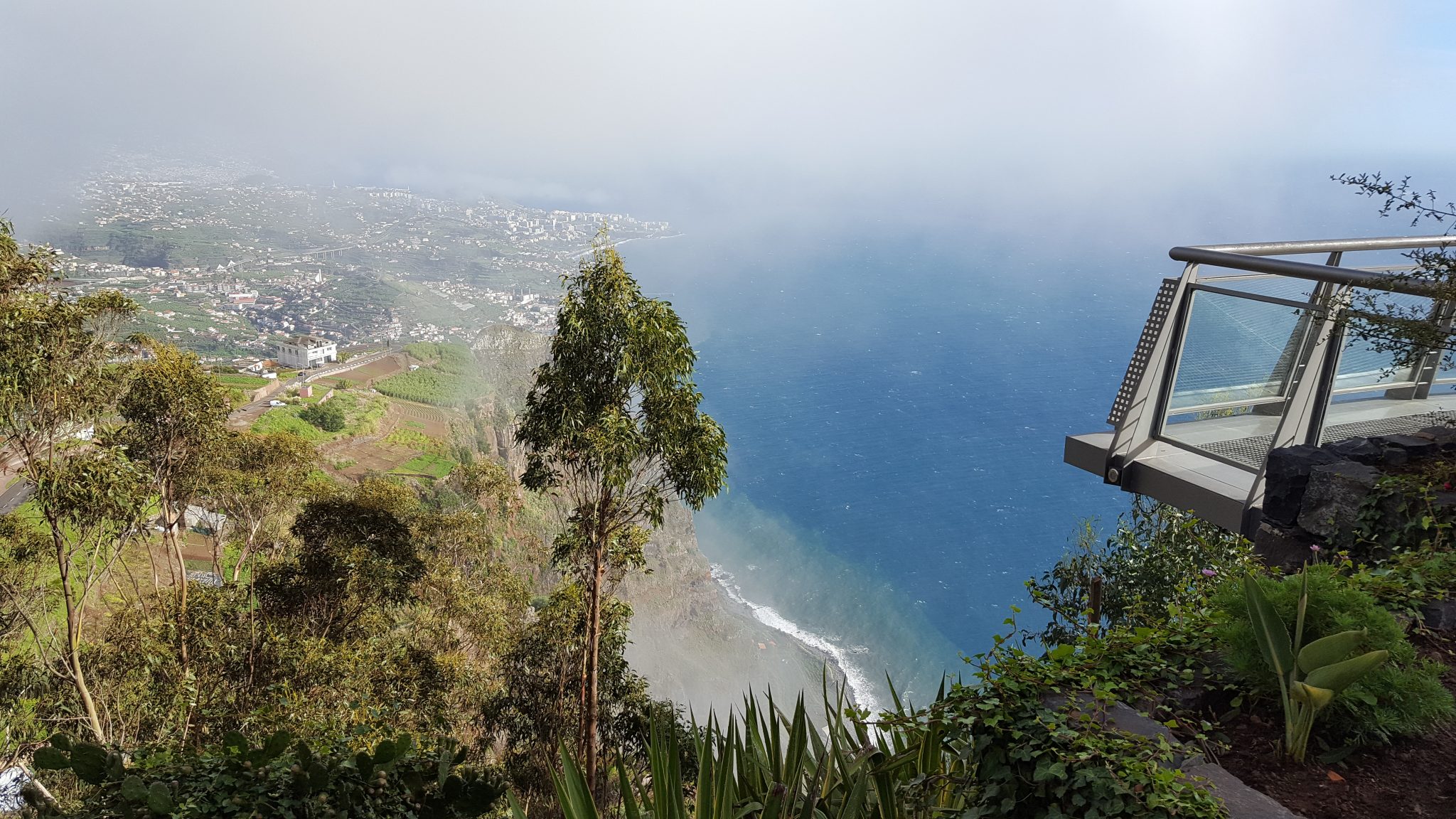 Valetta
Recommended by Ben from thesabbaticalguide.com
Malta is on average the warmest country in Europe, so visiting any time of the year will give you the sunshine escape you are looking for. If I had to pick one month though it would be April, as the temperature is back above 20 degrees but the main bulk of tourists have not yet arrived, so you should have much more relaxing experience.
Valletta is Malta's capital city and has become a really popular destination after its 2018 European Capital Of Culture award. Valletta can easily be visited in a day, with St John's Cathedral, The Barrakka Gardens and Lascaris War Rooms being my personal highlights.
April is also a great time to be in Valletta due to the Easter celebrations. Most Maltese are Catholic and actively participate in religious services, with the Holy Week of Easter seeing statues paraded through the streets, huge feasts and Easter Sunday celebrations.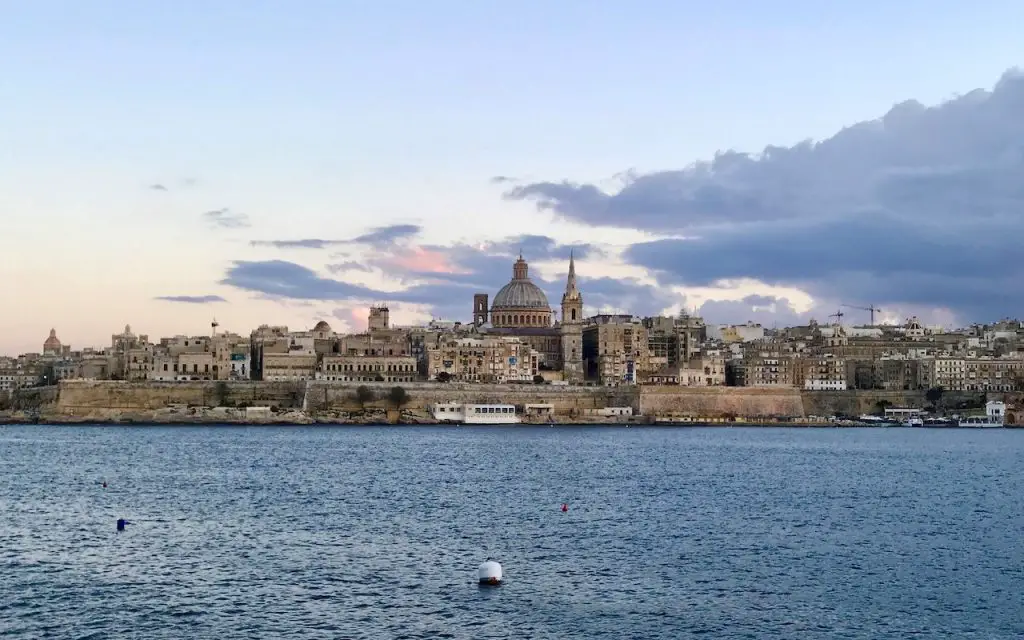 Where is warm in May in Europe?
As Spring draws to an end, the weather starts to heat up in much of Europe, making it a good time to try and catch some sun. Because sunny days can't always be guaranteed, however, most holiday destinations are still quiet. This makes May a great time to visit some of Europe's most popular destinations.
Amalfi Coast
Visitors visiting the Amalfi Coast will find a quieter pace of life than some other parts of Italy. Renting a car is a good idea here, letting tourists travel along the coastline and take in the views. Along the way, they can visit churches and museums before stopping off for long lunches or an aperitif.
Those wanting to venture farther afield should consider a trip to Capri, an island known for its style and glamour. A boat trip is also a good idea, letting visitors take in a different angle on the rugged coastline. Finally, visitors should take in the famous city of Sorrento, which takes a day to walk around but is well worth it; just remember to take walking shoes.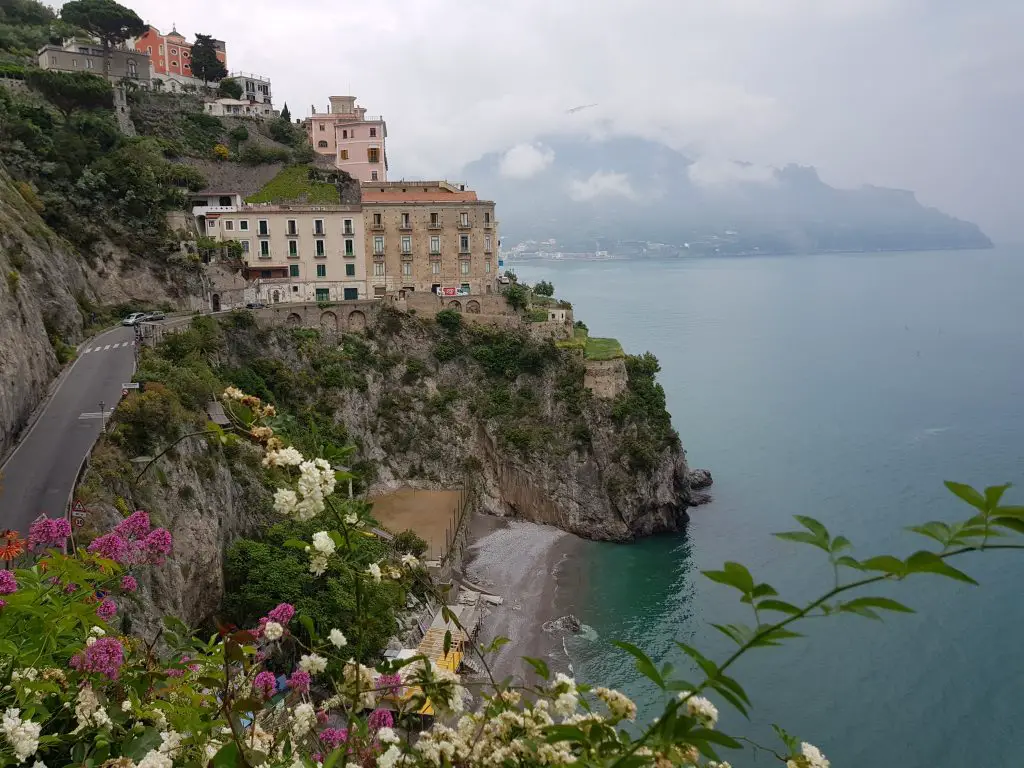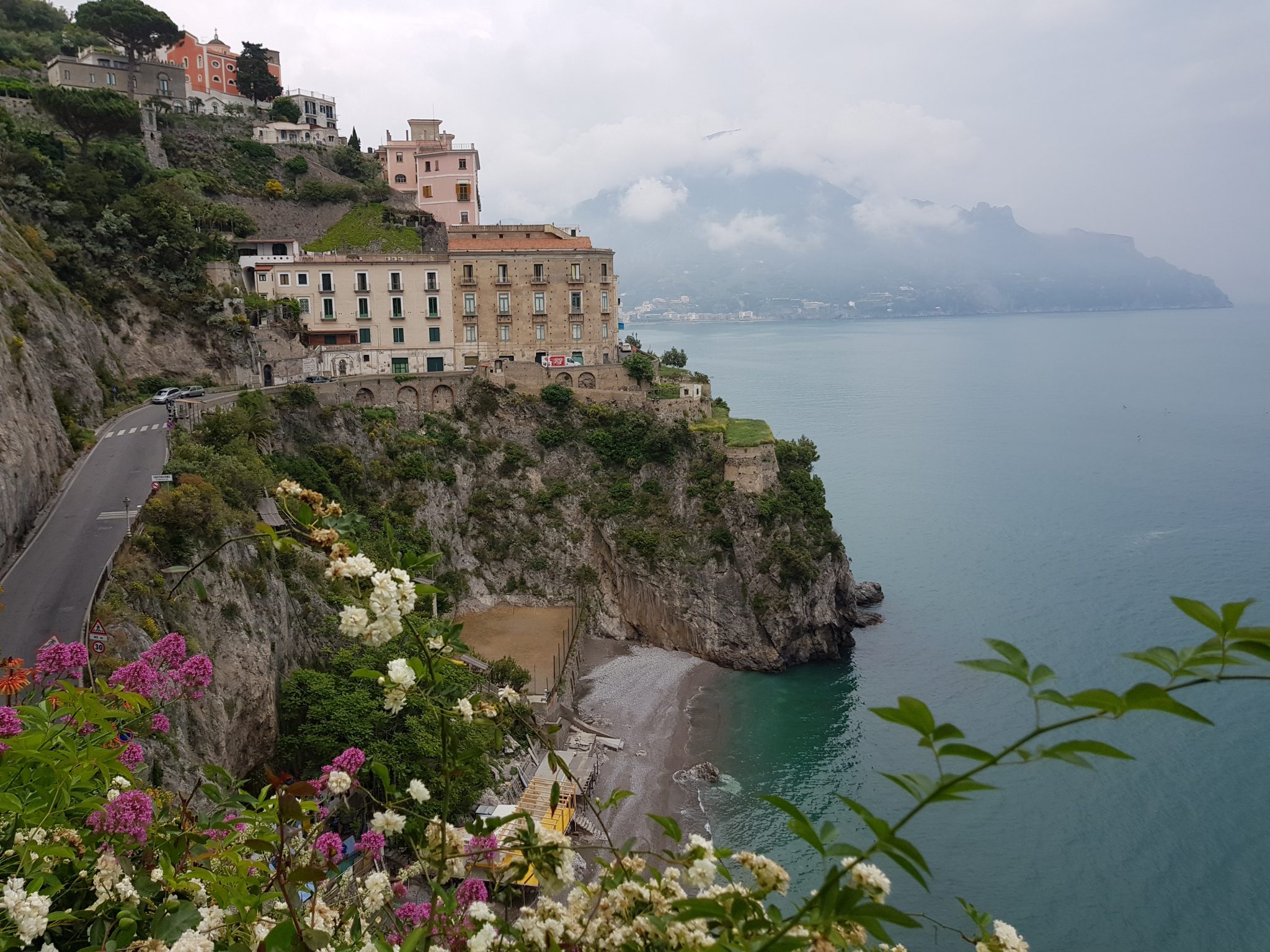 Dordogne
Recommended by Jenny from travelynnfamily.com
The Dordogne is arguably the prettiest region of France, and May is the perfect time to visit as the weather is nicely warming up, yet the summer droves of tourists have not quite yet arrived.
This is not the place to tick off-sites, but rather spend your days wandering quaint medieval towns (like Domme and Sarlat) and enjoying outstanding haute cuisine al fresco. If you're feeling energetic and need to work off those calories after a long lunch, then a kayak along the either the Dordogne or Vézère rivers in a must. There are numerous hire points along the rivers. It's also worth visiting the ancient rock art sites in the region, some of which is thousands of years old; the caves at Lascaux are world-famous and for good reason.
Allow at least a week to drink in the Dordogne vibes. Staying in the countryside gîte with self-catering facilities is a great idea. But if you're visiting the Dordogne with kids, you may want to look at one of the camping and holiday parks in the region as they will have a pool and playground.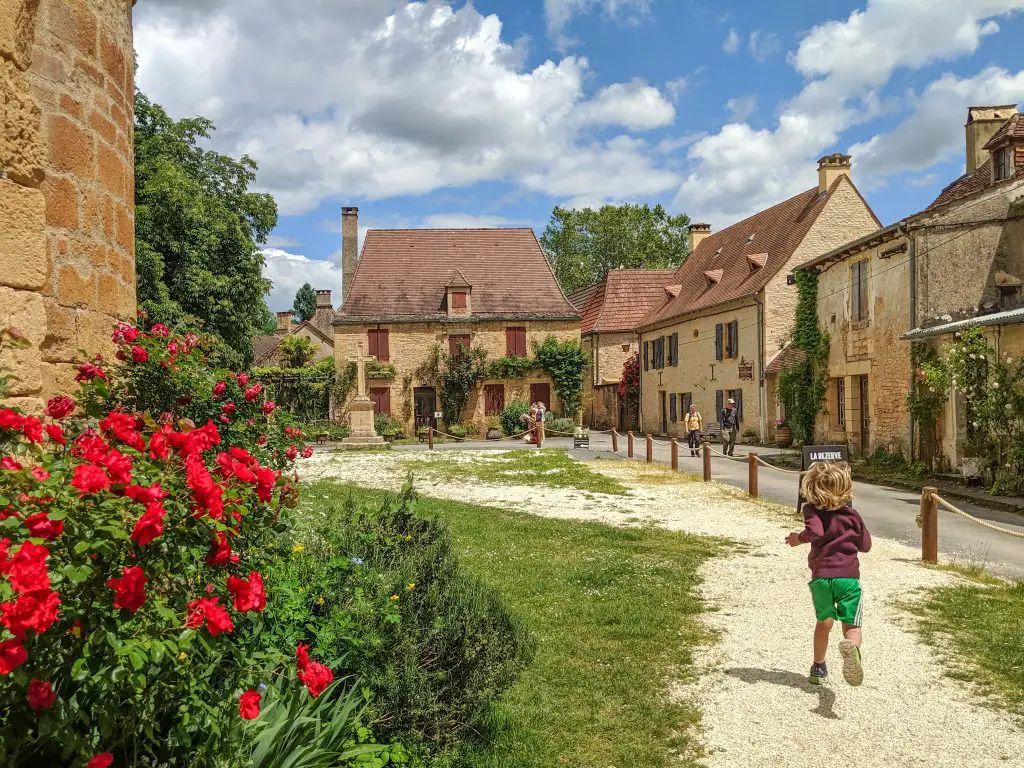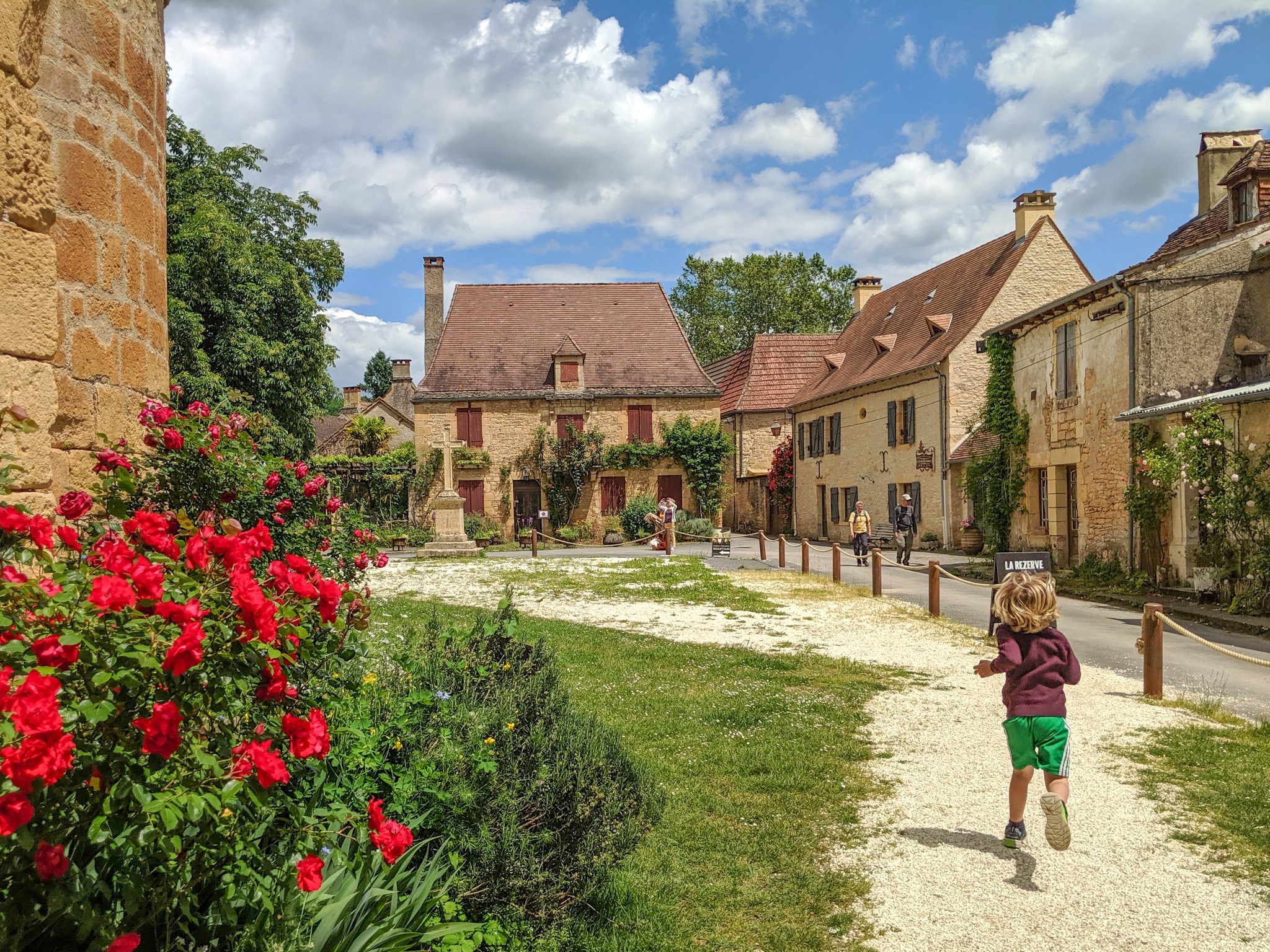 Zakynthos
Also known as Zante, this Greek island has two very different sides to it. The first is the one most visitors know as a major destination for those on package holidays. The other side of the island is much quieter, especially during Springtime, and much more rural. This doesn't mean it isn't worth visiting. It does mean visitors will get to experience the island much more like a local.
To the southwest of the Zakynthos island, there are traditional villages, a must for those looking for local cuisine. To the west, there are rugged cliffs for those who like to hike and amazing views, with cliffs plummeting into turquoise waters. Finally, wherever you go, you'll find beautiful sandy beaches, with white sands and blue seas and you may be able to spot turtles too.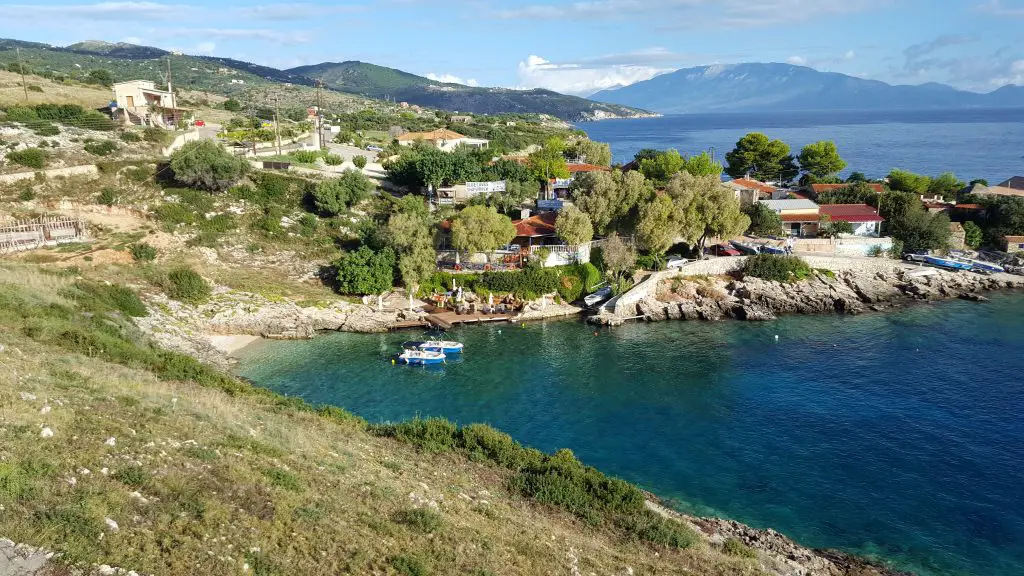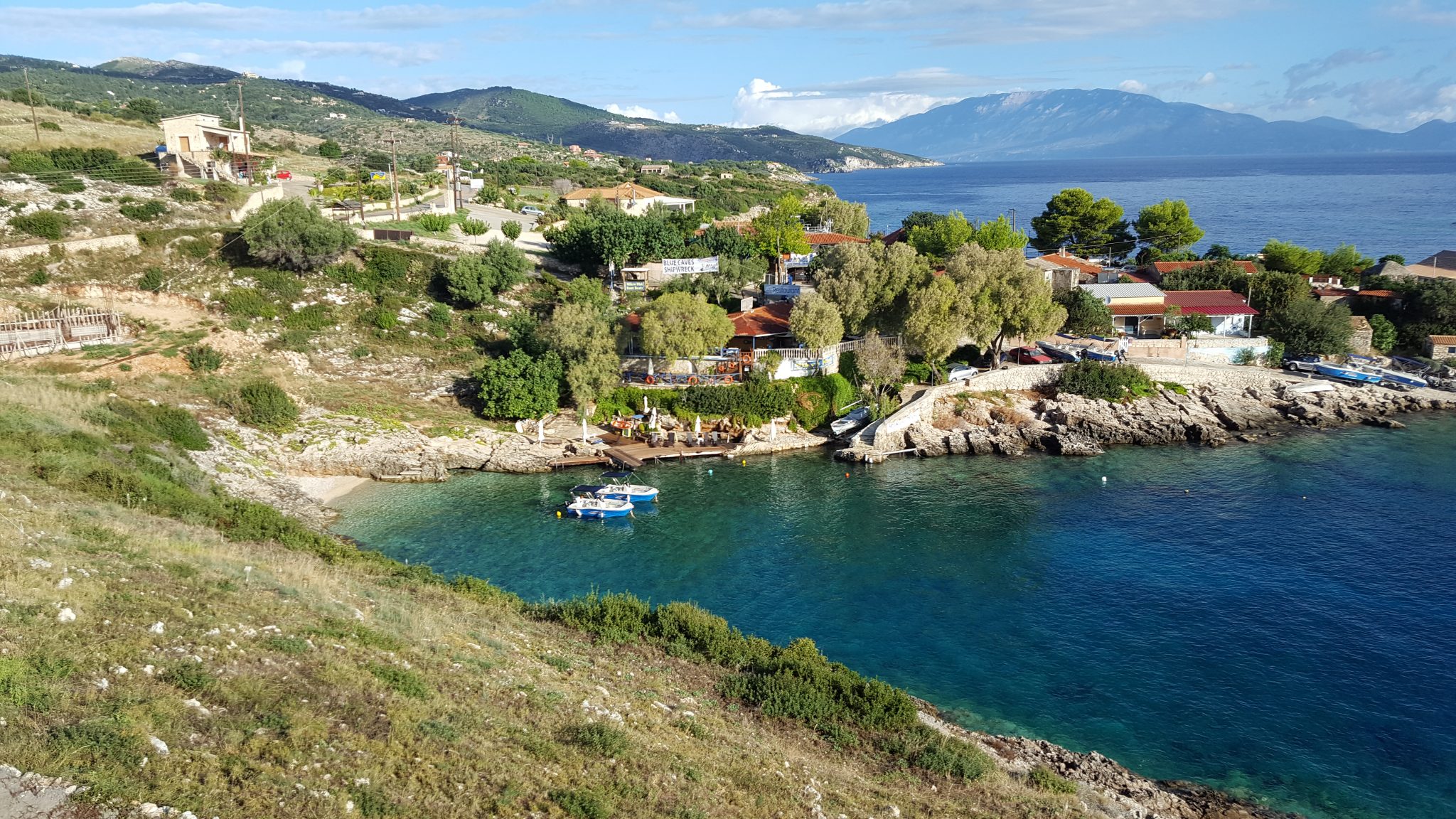 Rome
Recommended by Wendy from thenomadicvegan.com
Rome is beautiful at any time of year, but May is possibly the best month of all to visit this historic city. Temperatures average around 21 degrees Celsius, rainfall is pretty low, and the days start to get longer. You can expect to get about nine hours of sunshine each day, which means you'll be able to enjoy an al fresco dining experience at one of Rome's many great restaurants with outdoor terrace seating.

But be sure to leave plenty of time for sightseeing too! There's so much to see and do here, with relics from the ancient Roman Empire, medieval towers, Renaissance churches and Baroque palaces all jumbled up together. Allow a full day for the ancient city, which includes the Colosseum, the Roman Forum and the remains of the emperors' palaces on the Palatine Hill. You'll also need a full day to do justice to the Vatican, including St. Peter's Basilica, the Sistine Chapel and the rest of the Vatican Museums.

And then there are other must-see sights sprinkled throughout the city, like the Pantheon, the Trevi Fountain and the Spanish Steps. Plus so many lesser-known places to be discovered, too! Give yourself time to wander the side streets, soak up the atmosphere and make some discoveries of your own.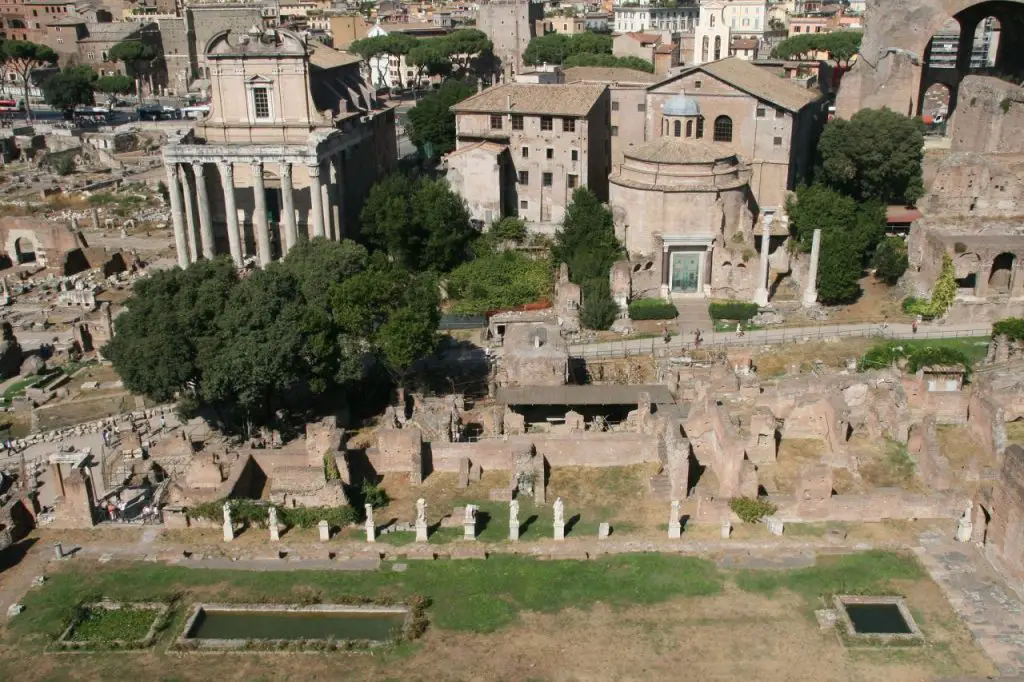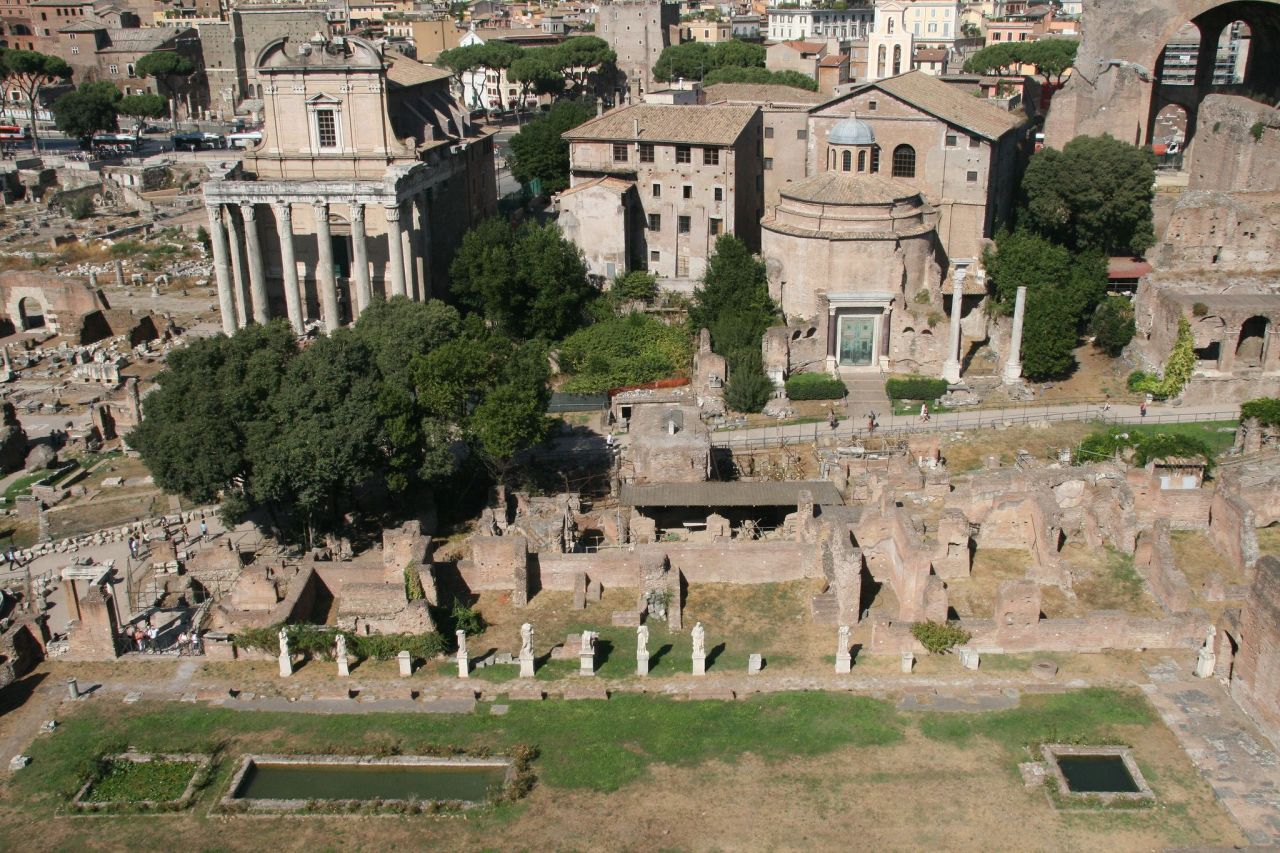 Sarajevo
Recommended by Ellis from backpackadventures.org
If you are looking to visit a warm place in spring in Europe, Sarajevo is a very good candidate. Not only is it one of the most charming cities in Southeastern Europe, but it also has excellent weather in Spring. In May temperatures can already reach up to 20 degrees Celsius.
Other reasons to visit Sarajevo in May is because of the May music festivities. A yearly event in which the oldest musical university in Sarajevo is showcasing its highlights. If you are more into films there is also the Viva film festival. A documentary film festival with the purpose to promote interreligious dialogue, ecotourism and protecting the environment.
With the surrounding mountains, Sarajevo has lots of opportunities for eco-tourism and hiking. May is the start of the hiking season and a great time when the alpine meadows are in bloom. The easiest way to reach the mountains from Sarajevo is to take the cable car to Mount Trebevic.
Sarajevo is one of the most multicultural cities in Europe. The scenic old town brings you right back to the Ottoman times. But there is also the impressive Austrio-Hungarian architecture and interesting museums about the cities past. With so many things to do in Sarajevo its a great city to visit in Europe at any time of the year, but May is one of the best months.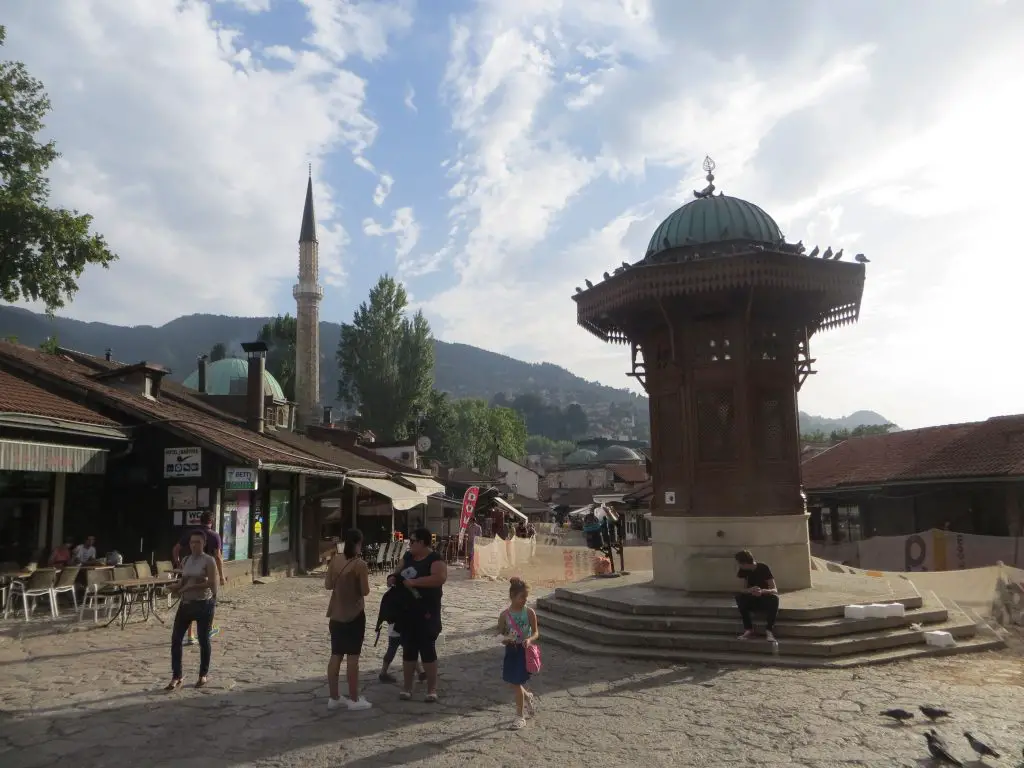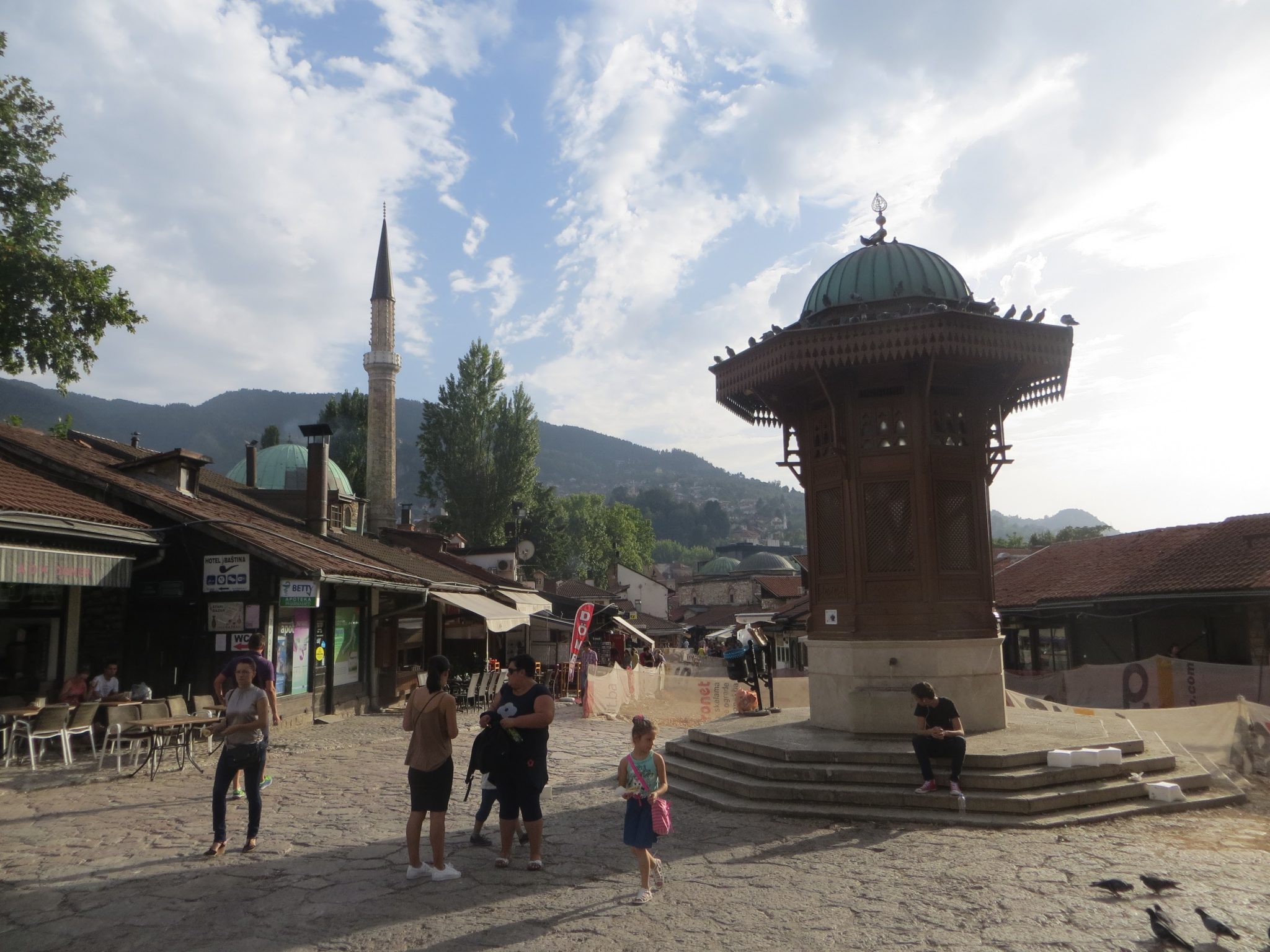 Bruges
Wherever you go in Bruges, you'll find beautiful views, which is why the whole of Bruges is a UNESCO World Heritage Site. There are so many wonderful historical sites to visit in the city. While Bruges is a city, it does feel more like a village. Given the city's reputation for beer, a good place to start might be the Brugs Biermuseum or Brouwerij De Halve Maan Brewery. Set in the city centre, this then lets visitors take in some of the sights. These include Belfort, an 83-foot tower, and the mediaeval Gate of Ghent.
Wherever visitors turn they will see amazing architecture including Saint Saviour's Cathedral and City Hall. They also shouldn't miss out on Sint-Janshuis Mill, a windmill that overlooks the city. With so much to see and do, a guided tour is a good idea and worth the investment. You'll uncover so many secrets about this charming, unforgettable, fairytale city.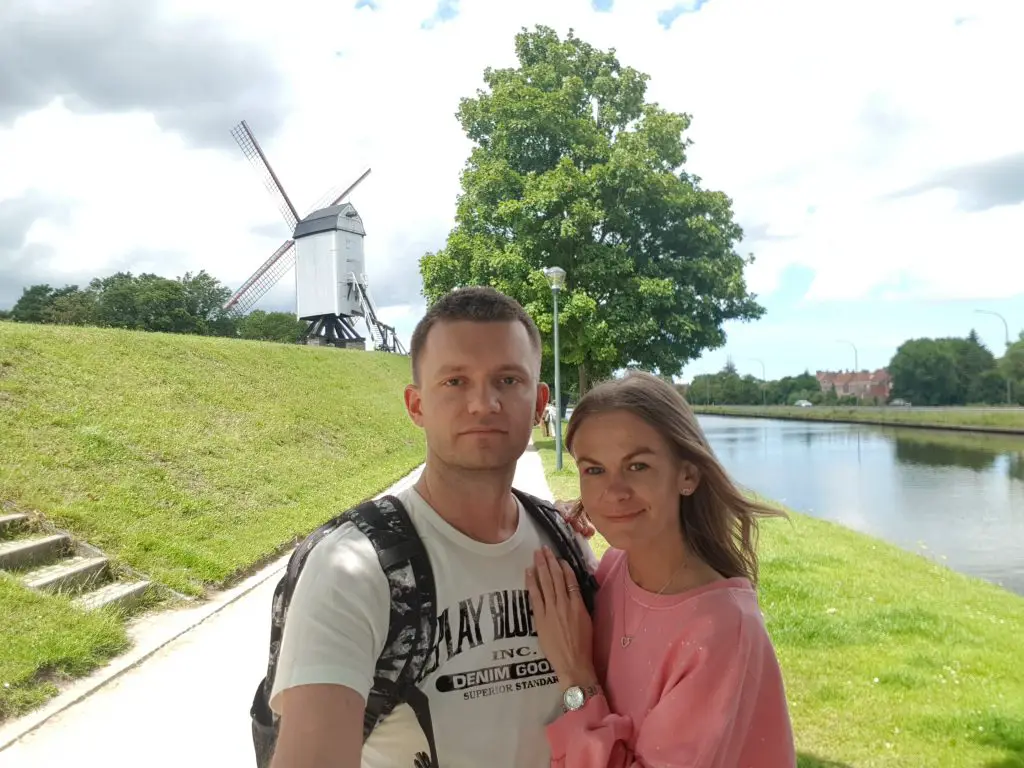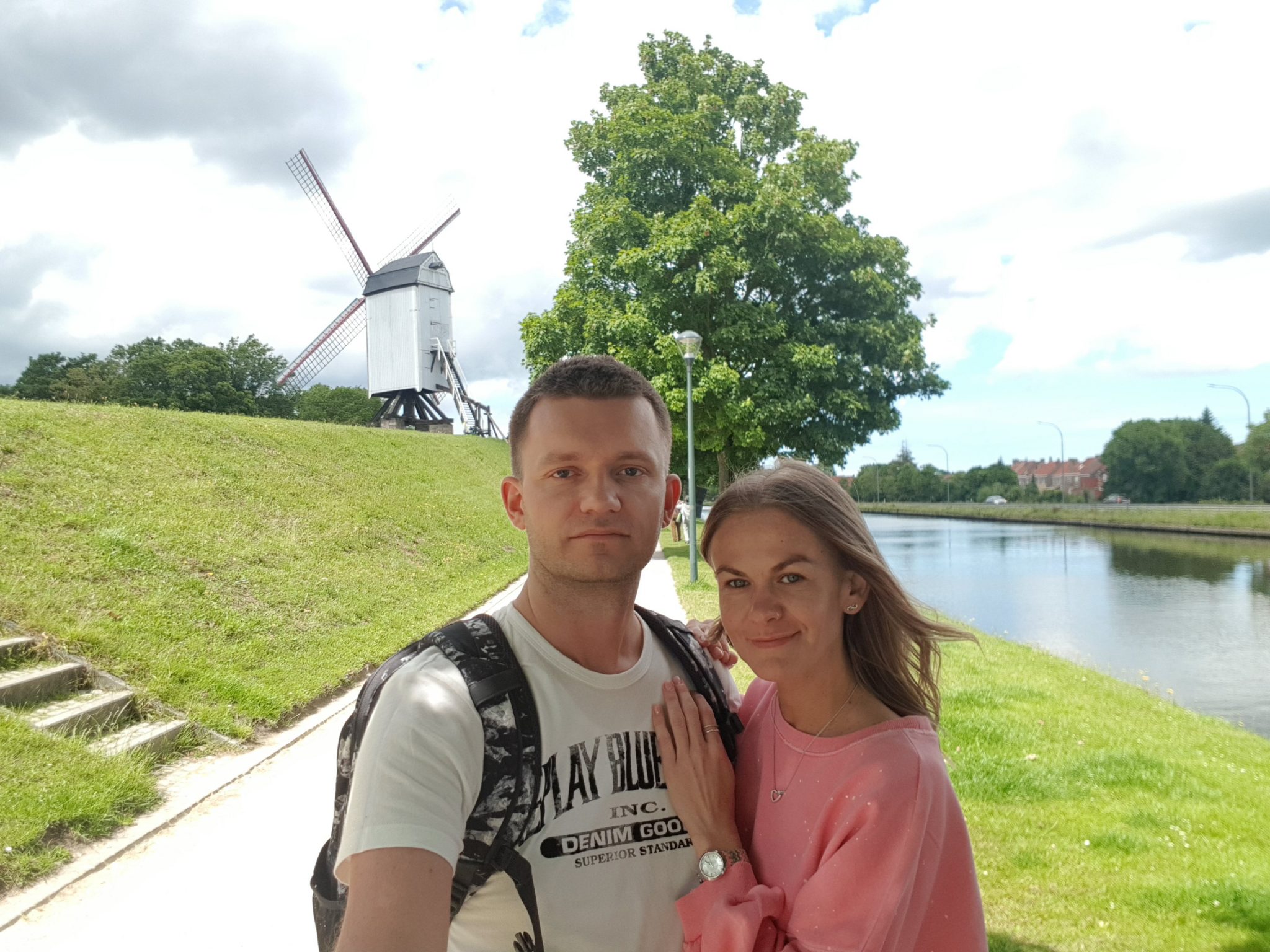 Rhodes
Recommended by Jo from wherejogoes.com
Rhodes in May, the perfect time to visit. Long days of sunshine, virtually no rain, a balmy average temperature of 20 degrees Celsius and a high of 24 make this the ideal Spring destination. Yes, you may need to grab a jacket for the evening when you're sitting in a bar overlooking the harbour enjoying a local aperitif, but that's no hardship. You'll be avoiding both the scorching summer temperatures and the crowds and can explore what the island has to offer without the tourist influx.
Rhodes Town boasts the oldest intact medieval street in Europe, the fortress and one-time headquarters of the Knights Templar, an acropolis, walled town and a pretty Greek harbour. Fans of classical and Ottoman history will be in their element with many museums to explore. To discover modern-day Rhodes town, head to the harbour where windmills line up alongside the fishing boats.
Elsewhere on the island, Lindos is an absolute gem. A whitewashed village straight from a postcard draped in bougainvillaea and crowned by an acropolis. We took a boat trip from here, sailing through clear turquoise waters with dolphins playing in our wake. The rooftop bars and restaurants of Lindos give a perfect, bay-wide view across the town.
For the hospitality, warmth, culture and history of Greece, Rhodes in May is the perfect stop.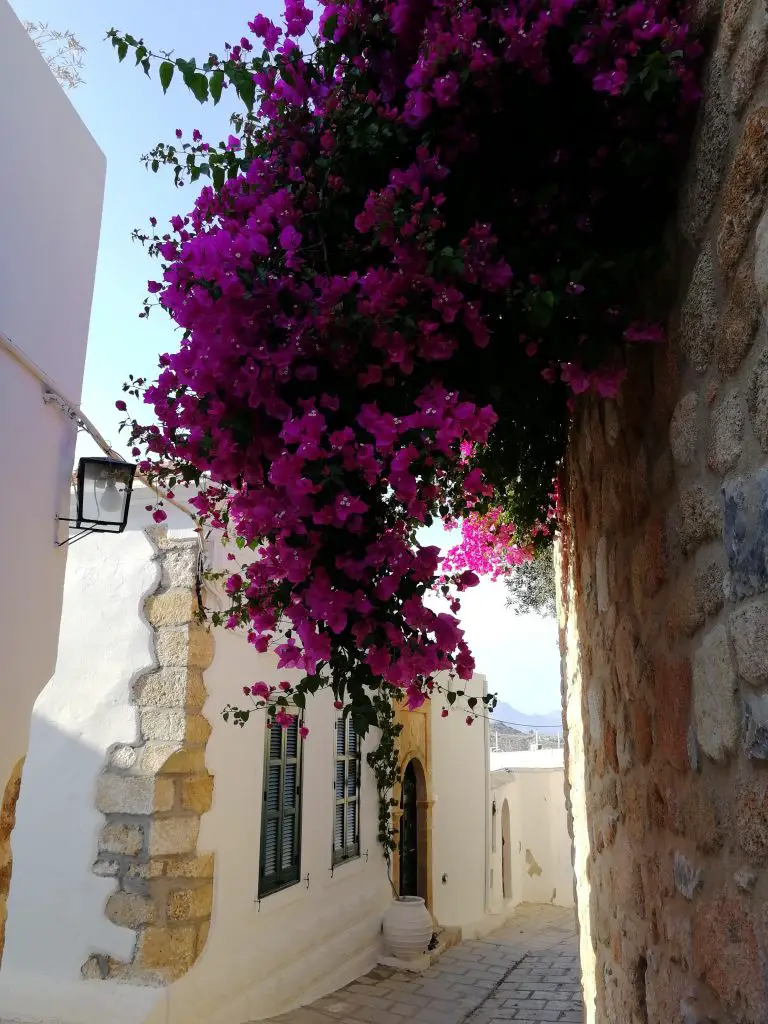 Umbria
Recommended by Annabel from smudgedpostcard.com
Visit Umbria in May and you'll enjoy one of Italy's most incredible regions before the crowds descend. You'll also see Umbria at its absolute best.

Highlights of Umbria include the mosaic encrusted cathedral of Orvieto, the 14th-century frescoes at the Basilica of St Francis in Assisi and the epic history of Perugia. However, once you get off the beaten track you'll also discover some of the region's delightful hidden gems: incredible red wine at Montefalco, the narrow alleys ways of pretty hilltop Spello and the lovely central piazza in the town of Todi.

Late spring in Umbria also offers visitors the chance to drive one of Italy's most appealing routes at its most scenic time of year. The road from Norcia into the snow-capped Sibillini Mountains will see the plains of Castelluccio carpeted with wildflowers, an incredible sight.
Umbria with kids is a great holiday: the region is packed with fun historical sites such as ancient ruins and castles to climb. There's a chocolate factory to tour and fun outdoor pursuits including a giant waterfall which can be switched off due to impressive Roman engineering. May is a great time to bring the kids to Umbria before it gets too hot.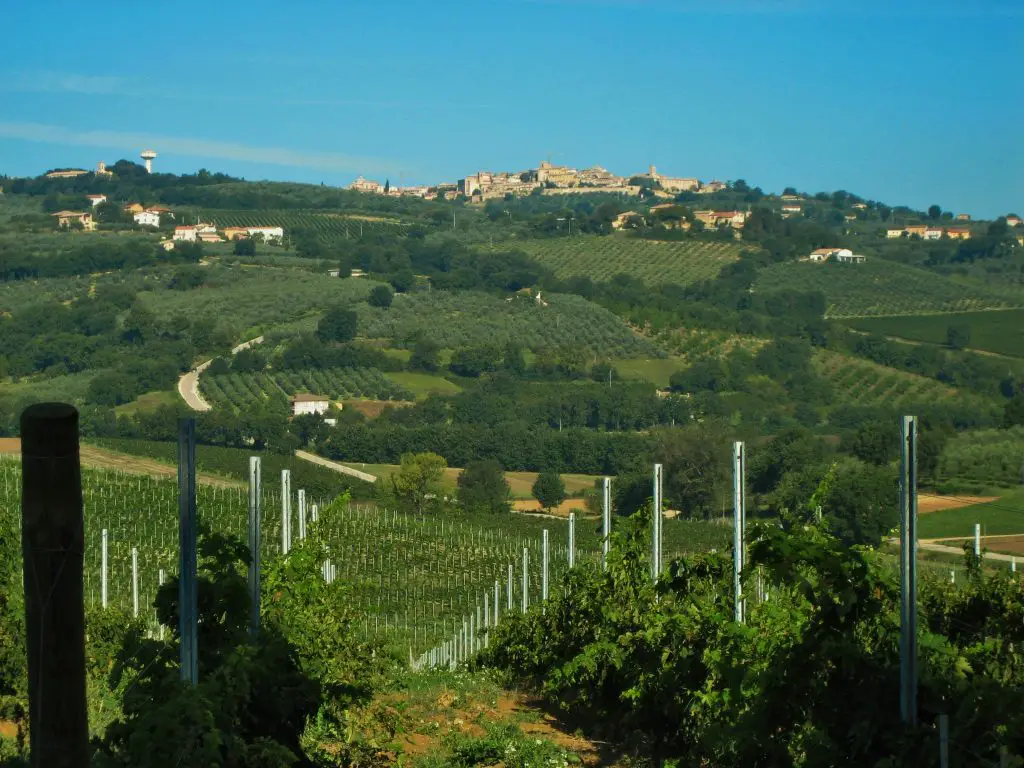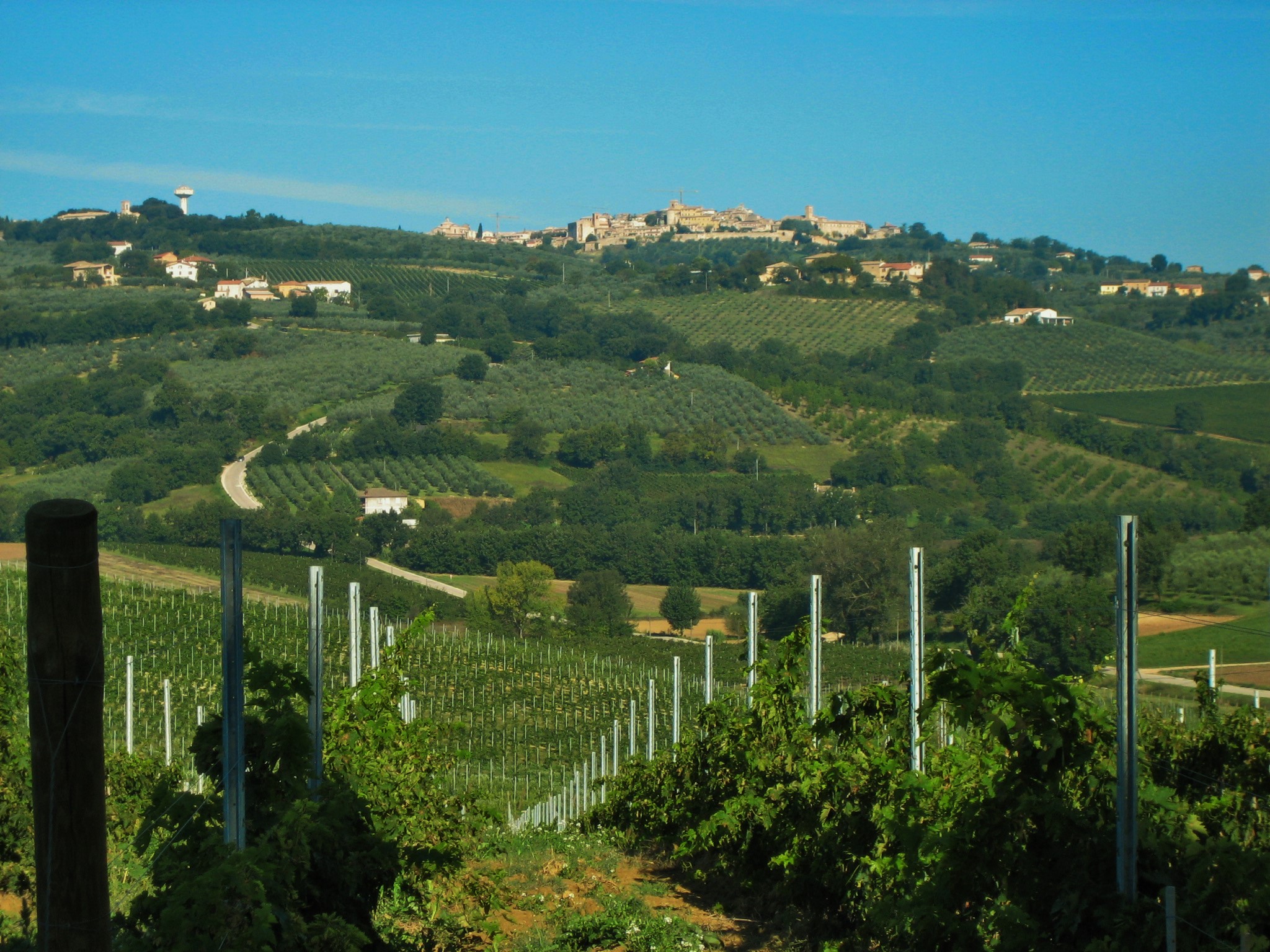 Read our other articles related to this stunning continent:
Most romantic places in Europe
Where will you visit in Spring in Europe?
No matter what a person's interests or how they want to spend their holidays, there really is something for everyone in Spring in Europe. There are so many benefits too, including lower prices and fewer crowds. For most of our destinations, there is warmer weather that makes getting out and about an enjoyable experience. For all of them, there is plenty to do, and will make you rethink when the best time to visit Europe really is!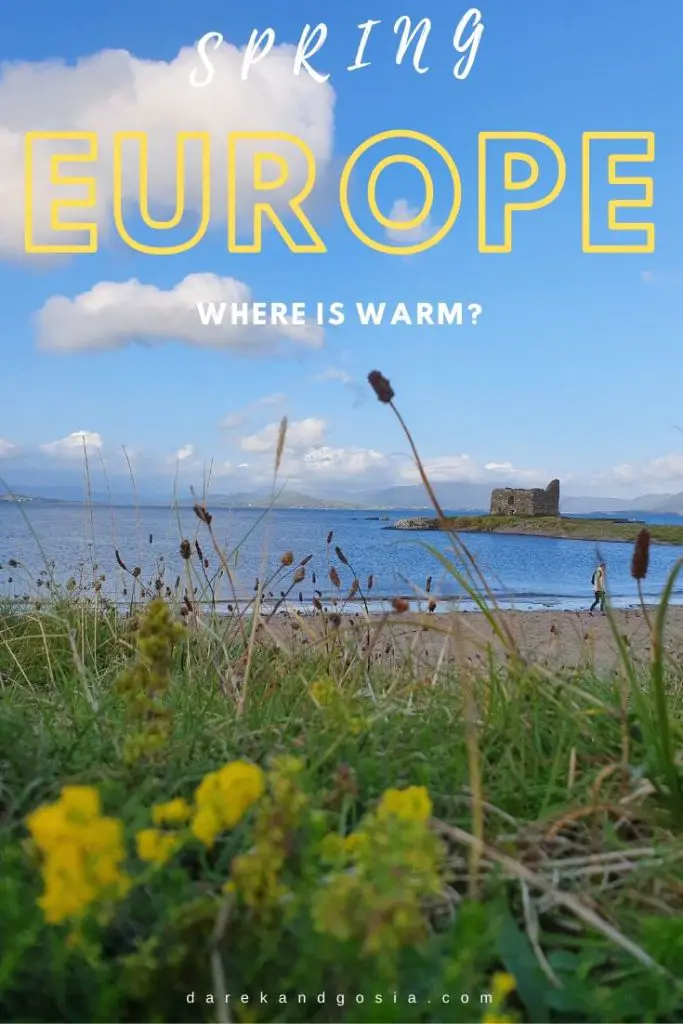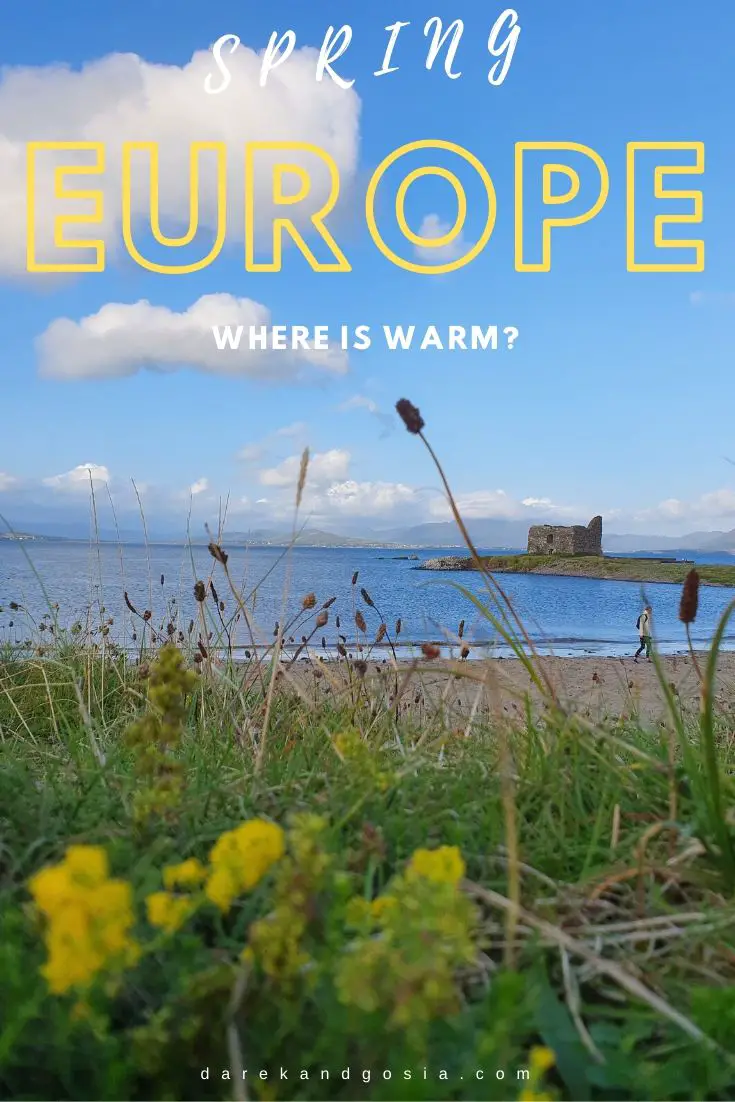 Articles you may like: