Visit Amalfi Coast Italy (Costiera Amalfitana) – one of the most picturesque places in Italy. This UNESCO-listed region is just stunning!
Going to Amalfi Coast Italy on holiday this summer? Great for you – there are many stunning places to visit and things to do in Amalfi Coast! When is the best time to visit this stunning Italian region? If you are not sure and have more questions about Amalfi Coast, then read our article.
We have covered answers to most common questions related to Costiera Amalfitana and a list of the best things to do on Amalfi Coast Italy.
All you have to do is booking a ticket and you are set to discover the best tourist attractions in Amalfi Coast! 🙂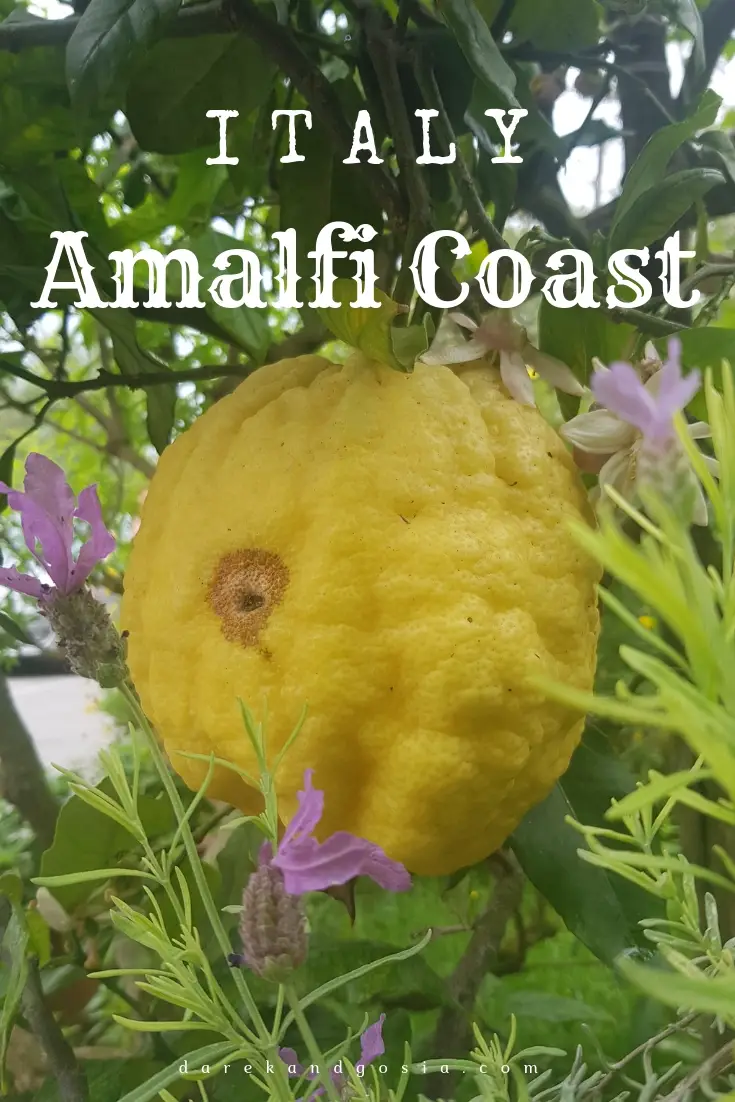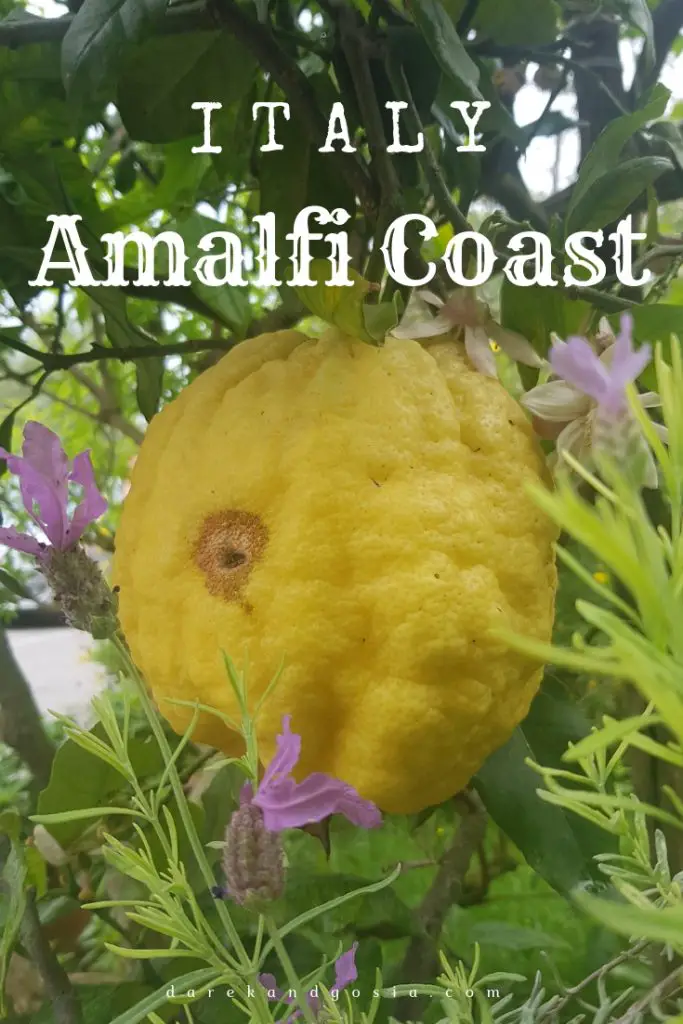 What is the best time to visit the Amalfi Coast in Italy?
Officially, the high season on Amalfi Coast begins around Easter and runs till the end of September. May and June are the best months to visit the Italian coast as the prices are still (relatively) low compared with July and August.
We visited Amalfi Coast in May and we had a perfect temperature (around 20°C) and there were fewer tourists.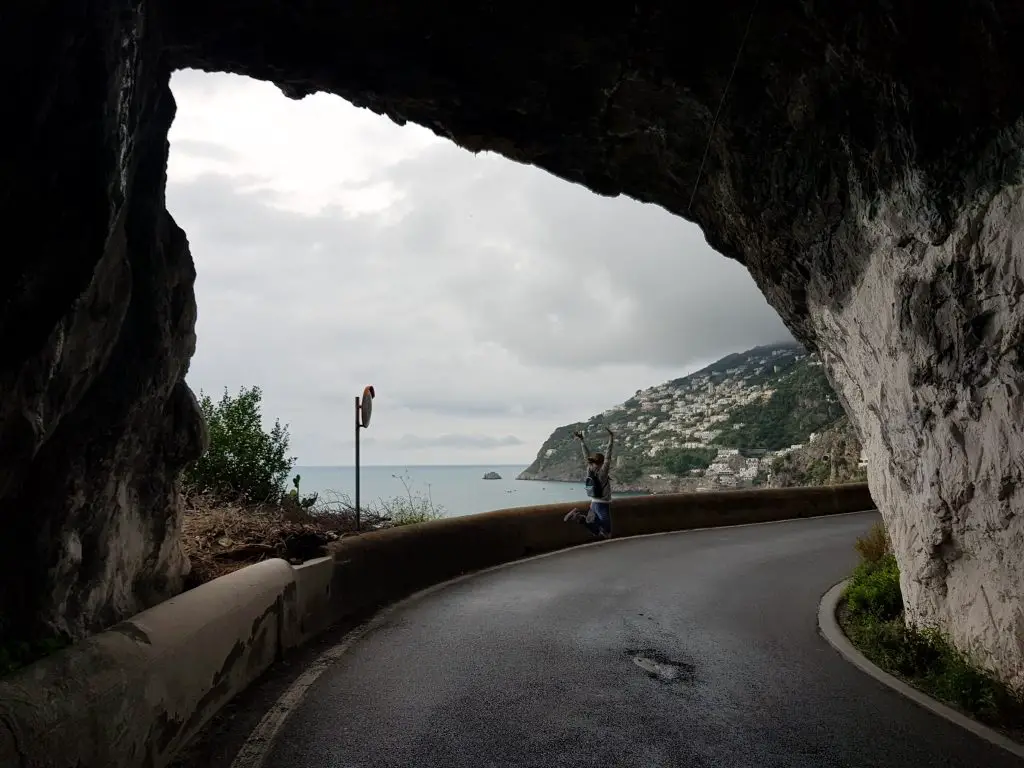 Where do you fly into for Amalfi Coast?
You have two options when considering a holiday on Amalfi Coast. Naples (Capodichino airport) is the closest international airport but many tourists prefer actually to fly to Rome as the tickets to that airport are usually much cheaper. If you choose the 1st option, make sure you visit Naples in a day – it's really worth it!
How many days do you need to see the Amalfi Coast Italy?
4 days are absolutely a minimum when visiting Amalfi Coast Italy. 5-6 days are ideal as that would allow you to really experience the beauty of
Costiera Amalfitana. But if you plan well you trip and all the things you want to see on the coast, 3 nights should be OK (make sure you place early flight in and late outbound flight which will give you more time on the Amalfi Coast).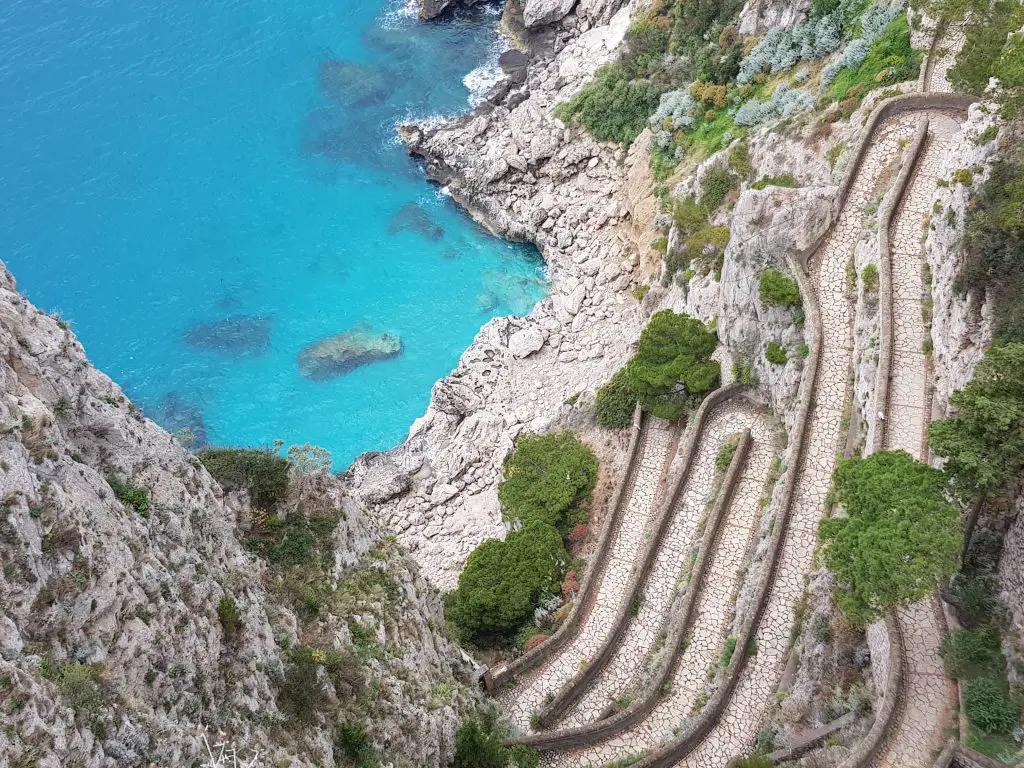 Why is the Italian Amalfi Coast so famous?
Positano, Amalfi and Ravello – you name it! With so many famous villages and picturesque towns, Amalfi Coast is a dream destination for many travellers.
With its dramatic stretch over the coastline and stunning view, which you can't get anywhere else in Europe, Amalfi Coast has been famous destinations for many years. No surprise, it's visited by many millions every year!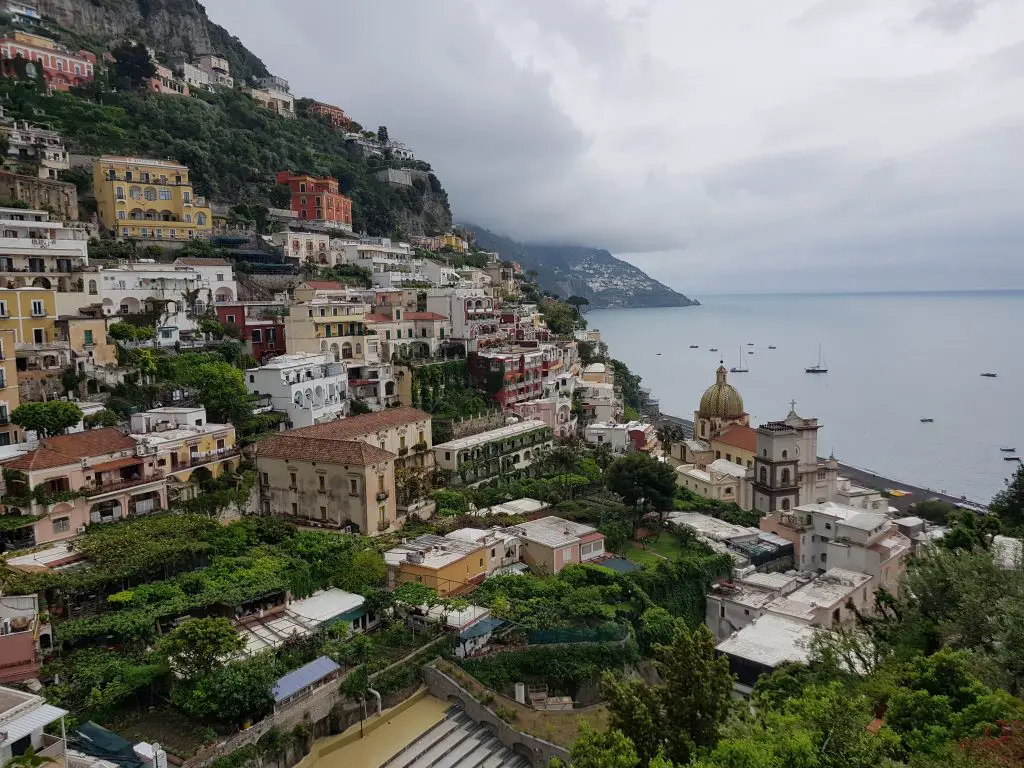 What is the best town to stay on the Amalfi Coast?
The town of Amalfi is the largest town along this beautiful coast. Alongside Sorrento and Positano, Amalfi town is one of the most popular towns to stay on Amalfi Coast. It's a nice compromise for someone looking for a bit of luxury and beauty but without a price tag of Positano. Amalfi is a perfect choice if you are not a VIP 😉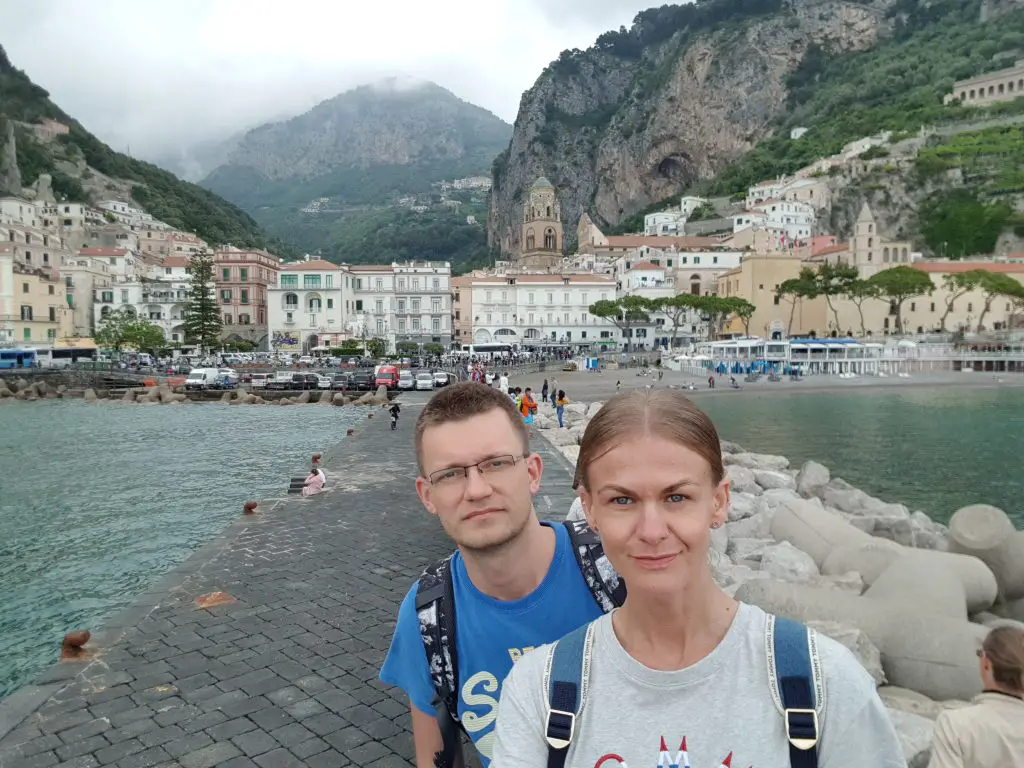 How do you get around the Amalfi Coast Italy?
To get to Italian Amalfi Coast take the Circumvesuviana train from Maples to Sorrento or Salerno. Then, take a SITA bus to your destination town on
Costiera Amalfitana.
One of the best ways to get around all towns on the Amalfi Coast is on foot. Having said that, you will need a car to be able (in an easy way) to get around the whole region of Amalfi Coast.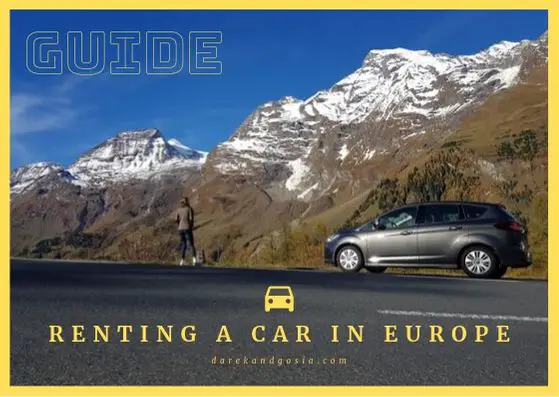 Did you know that Amalfi Coast Road is one of the best place for road trips in Europe?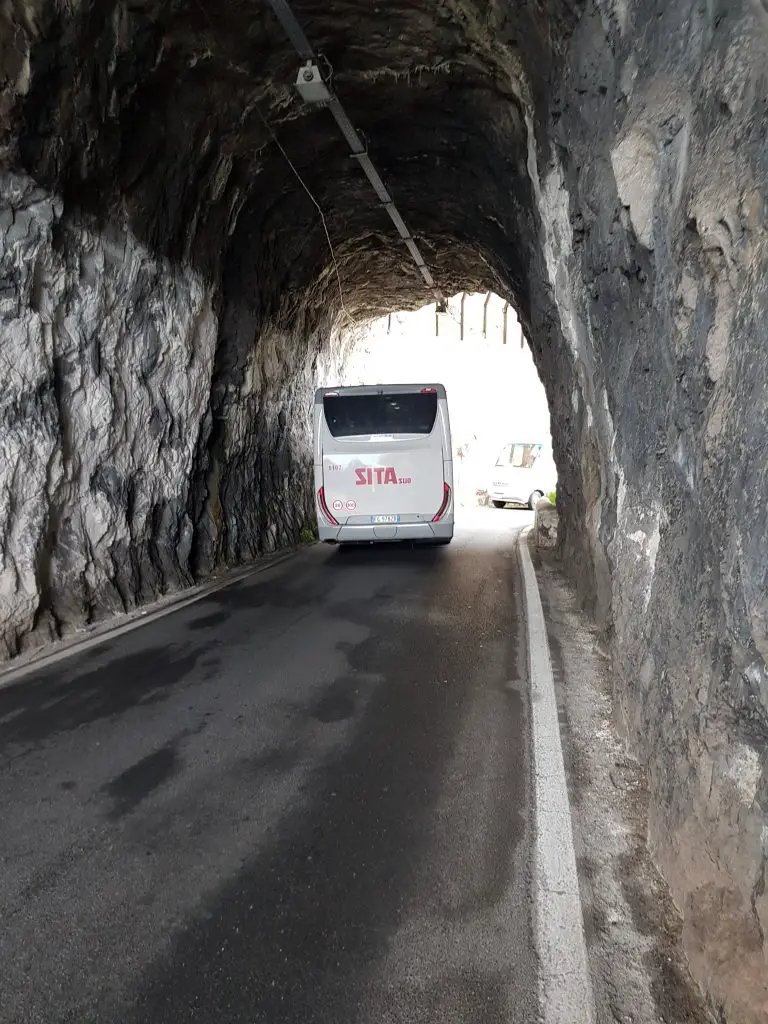 Is October a good time to visit Amalfi Coast?
October is not the best month to visit Amalfi Coast in Italy as the weather is already changing and you can expect cold days. Also, the days are shorter so it will be darker much earlier. There are definitely less tourist at that time on Amalfi Coast so if the weather is not an issue you might enjoy your October trip to Amalfi Coast. But is October a good month to visit Italy at all?
We would highly recommend visiting Amalfi Coast during May or September as the temperature is much higher vs. October.
Is Amalfi Coast expensive?
Oh yes! The Amalfi Coast region is considered as very expensive. There are many luxury hotels in Amalfi Coast. If you have done your research, you shouldn't really be surprised by that fact. Amalfi Coast has a reputation as an expensive holiday destination, especially during summer months.
Many hotels and restaurants are increasing prices during high season as the demand from tourists from all over the world is very high. Do avoid visiting Amalfi Coast during July and August – the area is well over-priced at that time.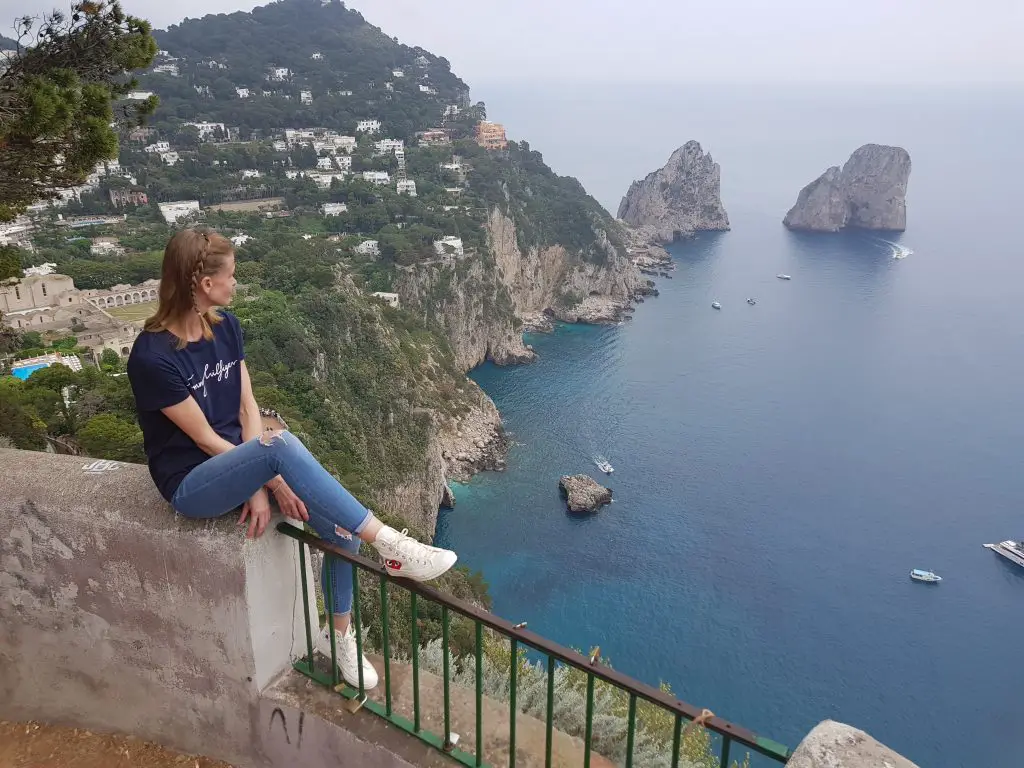 Is the Amalfi Coast safe?
100% yes! Travelling to Amalfi Coast is considered to be very safe according to Italian and international standards. The area is very popular among VIPs and also families with children – although we would not recommend it as a child-friendly destination. Nevertheless, Costiera Amalfitana is very safe and there is nothing to worry about 😊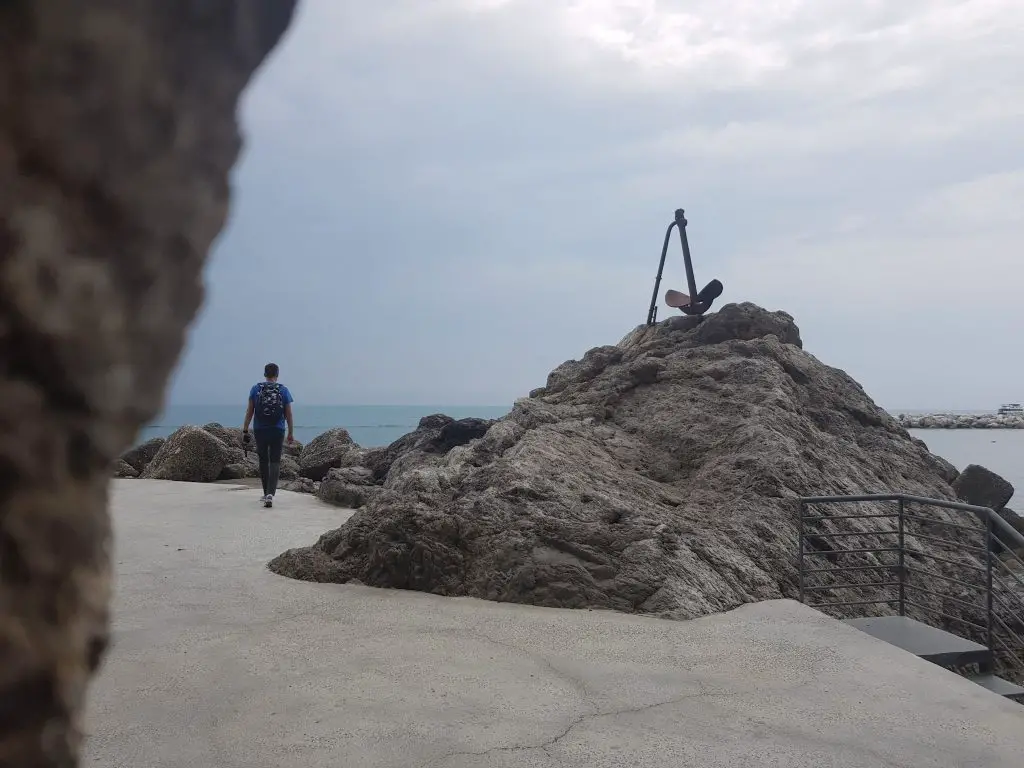 Where does Amalfi Coast start and end?
Officially the Amalfi Coast begins at Punta Campanella (located in the southern part of the Sorrento peninsula) and continues up to Vietri sul Mare.
Most of the coastal towns on the Italian Amalfi Coast are located just along the Amalfitana highway (SS163) so stunning views are almost guaranteed!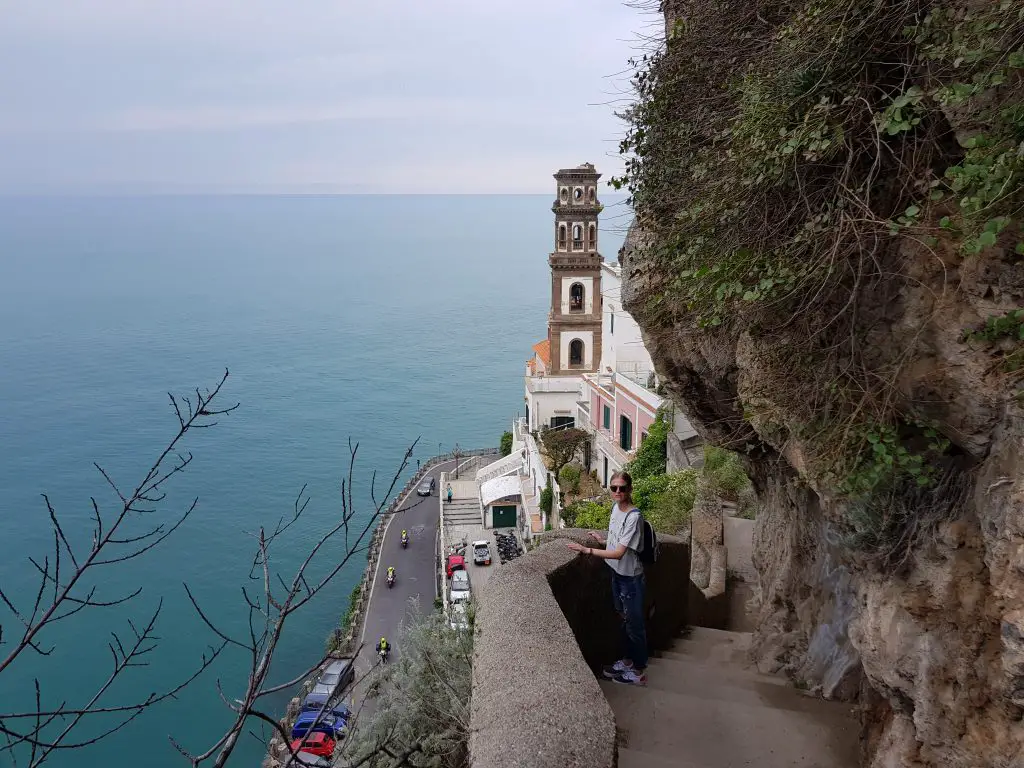 How long is the Amalfi coast drive?
The coastline between Sorrento and Salerno is only 60 km (37 miles) long but it will take you over 2 hours to complete the whole route. Without taking into consideration traffic and many stops you will do during your drive 😉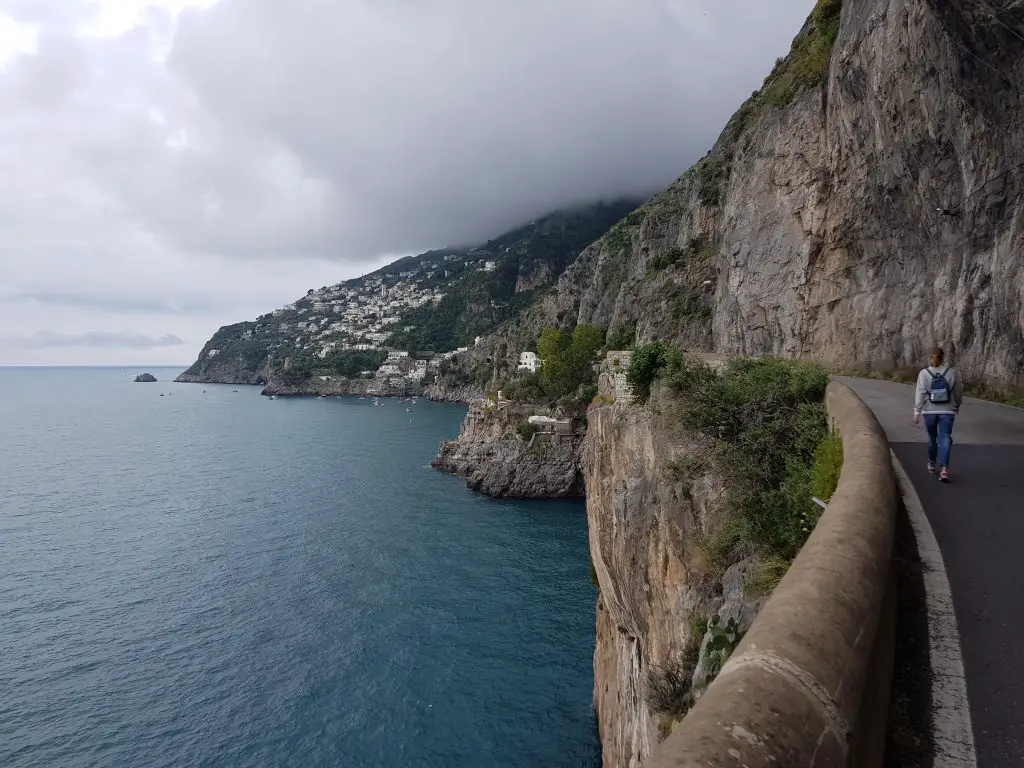 Has Sorrento got a beach?
Sorrento, one of the most popular resorts on Amalfi Coast, is not noted for its beaches as it sits on a huge cliff. There are two sandy beaches near Sorrento. First is a small beach called Marina Piccola. You can access is be either steps or a lift.
The second sandy beach is Marina Grande, which is located just a 15-minute walk from the Sorrento town centre.
Is Cinque Terre on the Amalfi Coast Italy?
No, both are in two different locations in Italy. The Cinque Terre is located on the coastline of northern Italy, while the Amalfi Coast is in southern Italy. If you planning to visit both, check out the list of the best places to stay in Cinque Terre or simply scroll down to see our top choices of places to stay in the Amalfi Coast!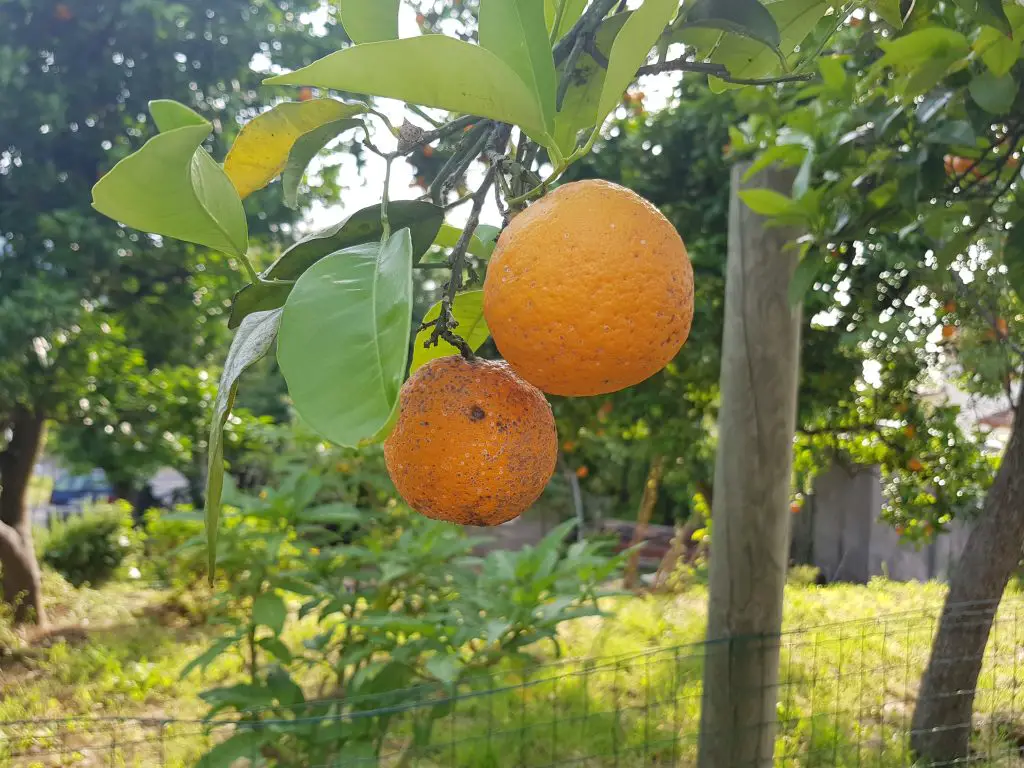 Can you get around the Amalfi Coast without a car?
Yes, a car is recommended when visiting Amalfi Coast but you can easily reach the Amalfi Coast without a car. There are SITA buses, which go all tows on Amalfi Coase. There is no bus which goes along the whole cost, so you will have to change buses if Salerno is your destination. The two bus routes on Amalfi Coast are:
Sorrento – Positano – Amalfi
Amalfi – Salerno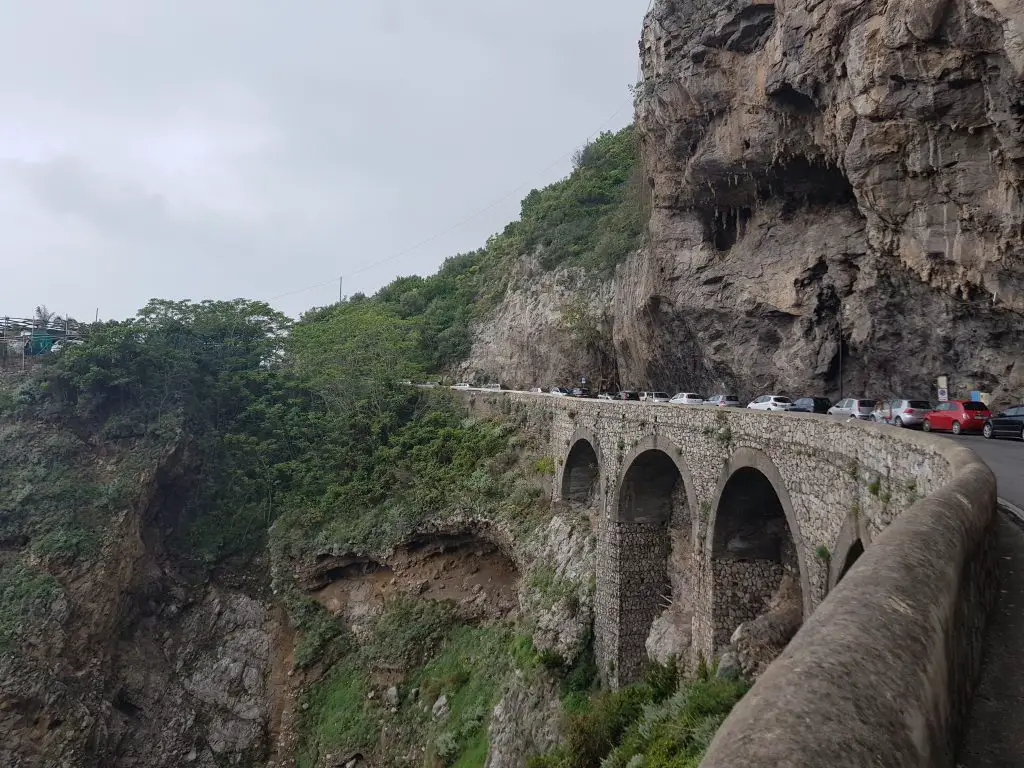 Can you swim in the Blue Grotto?
No, this is not allowed, so visitors can't enter the cave by swimming. You are also not allowed to disembark from the rowboat while you are visiting Blue Grotto. But this all doesn't mean that people don't eventer the grotto 🙂
There are many swimmers trying to enter the famous cave by sea, just after the closing hours (Blue Grotto is closed to the public after 5:30 pm).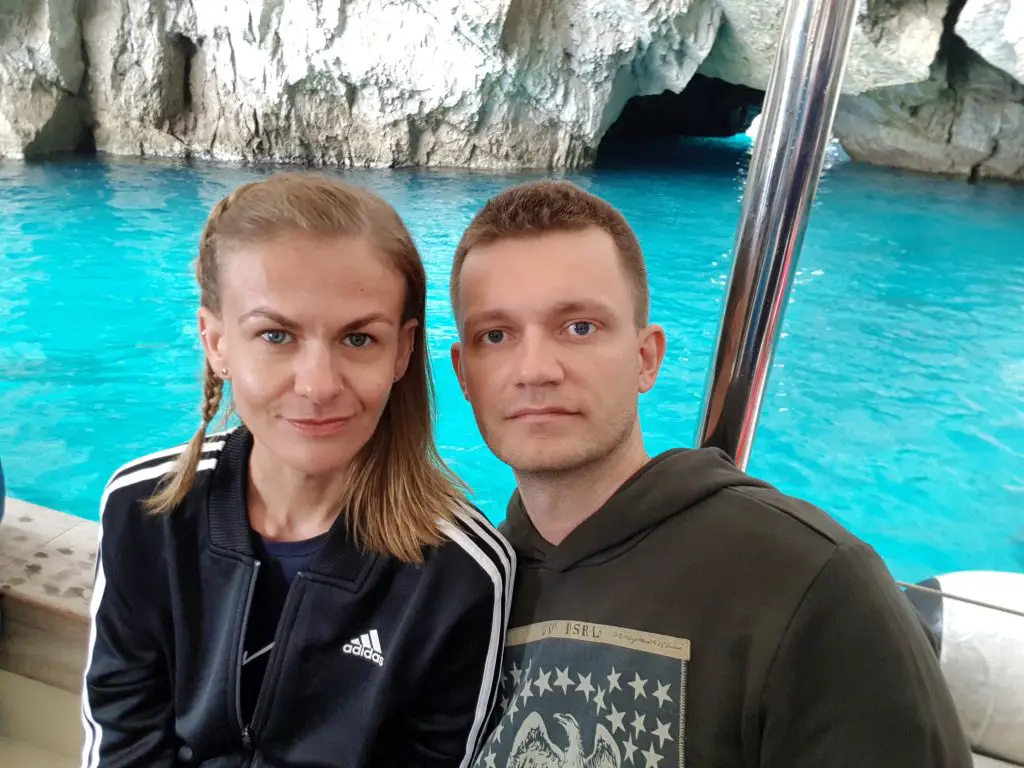 Amalfi Coast Italy- top things to do & places to see:
1. Sorrento
The city of Sorrento is a magical place with blue azure sea enclosed in a rocky landscape, full of green groves of olive and citrus trees. The city lies on the peninsula of the same name. The coastline here is mainly made up of high, rocky cliffs, which makes it difficult to find a convenient beach nearby. The area around Sorrento is one of the most popular tourist regions of Italy – so be ready! It will be busy 😉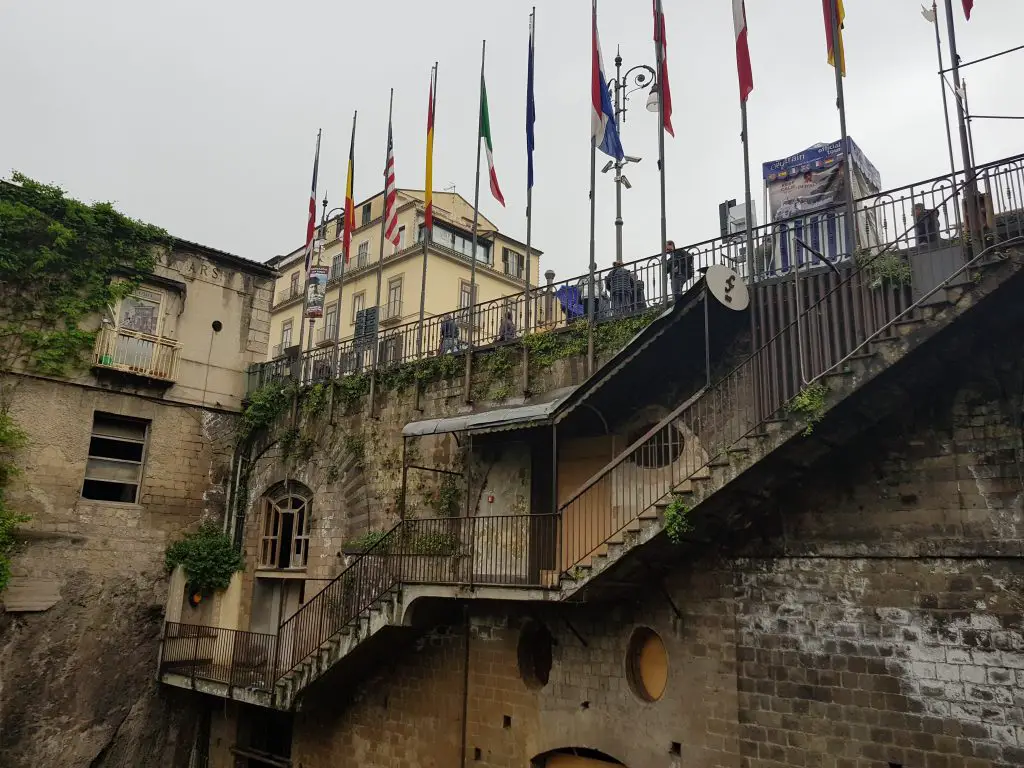 2. Positano
Positano is a real showcase of Costiera Amalfitana and one of the most romantic places in Europe. Indeed, it is difficult to resist the beauty of this amazing town. Colourful houses located on steep rocks are must to be seen attraction. If you decide to explore the narrow streets of Positano, make sure you prepare for a huge number of stairs – good condition is needed! 😉
For many tourists, Positano is the best places to visit in the Amalfi Coast. Would you agree? 🙂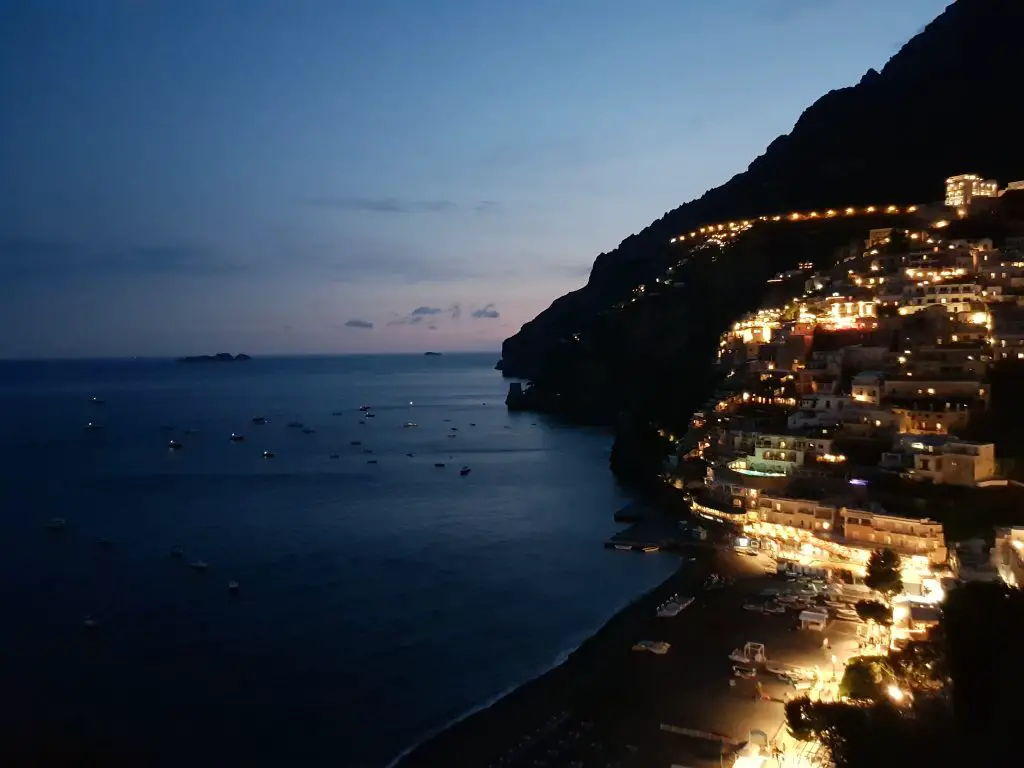 3. Ravello
This stunning town, along with the characteristic elements of the landscape like beautiful gardens and mountains, is one of the most magnificent places on the Amalfi Coast.
It has a beautiful medieval main square with Arabian architecture. It is worth visiting Villa Rufolo, which impresses with rich, pseudo-romantic ornaments and a terrace overlooking the sea – the view is just breathtaking! Here in the fourteenth century, Giovanni Boccaccio, a well-known Italian writer, wrote Decameron. Another place, which is worth to visit, is the medieval church of Santa Maria a Gradillo with Moorish-style walls.
This elegant and extremely well-kept town located high in the mountains is a must-see place on your trip to Amalfi Coast.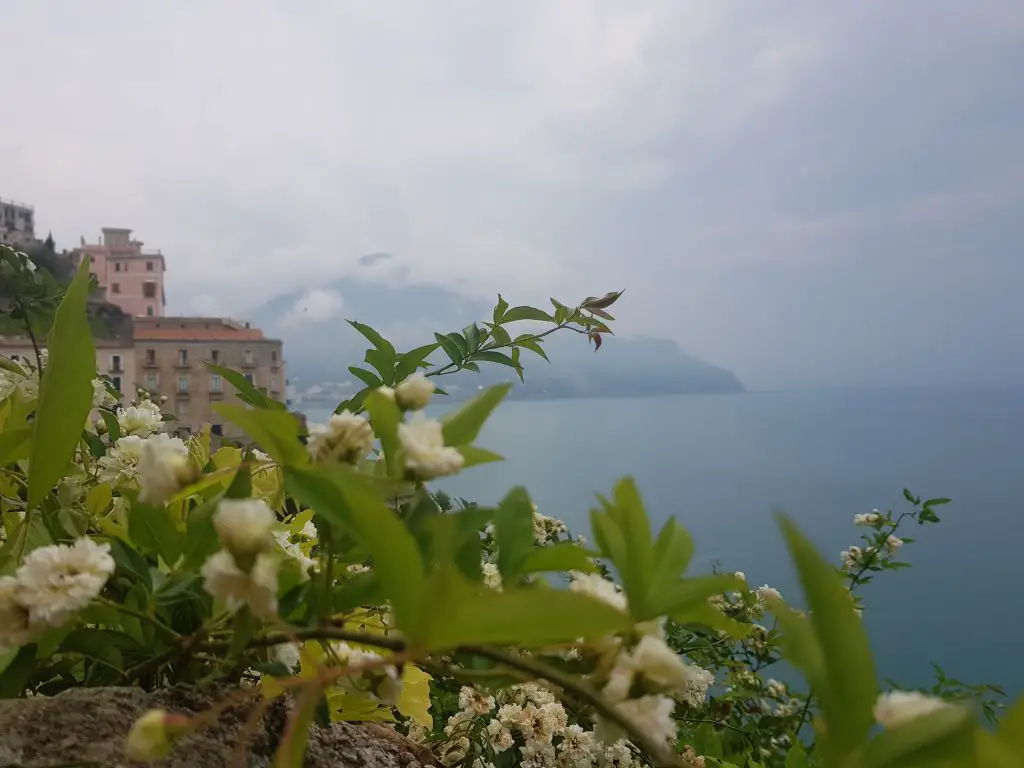 4. Praiano
Praiano is located between Amalfi town and Positano, just 32 km west of Salerno. The biggest attractions of the city include the church of San Luca Evangelista, which was built at the beginning of the 12th century. There are regular ferries going to the nearby island of Capri – famous for its breathtaking Caves.
5. Cala di Furore
The town is very small – only about 800 people live here. Furore with a rocky cliff, view of the sea and a mirror of crystal clear water creates an almost unreal view, which every tourist dreams about.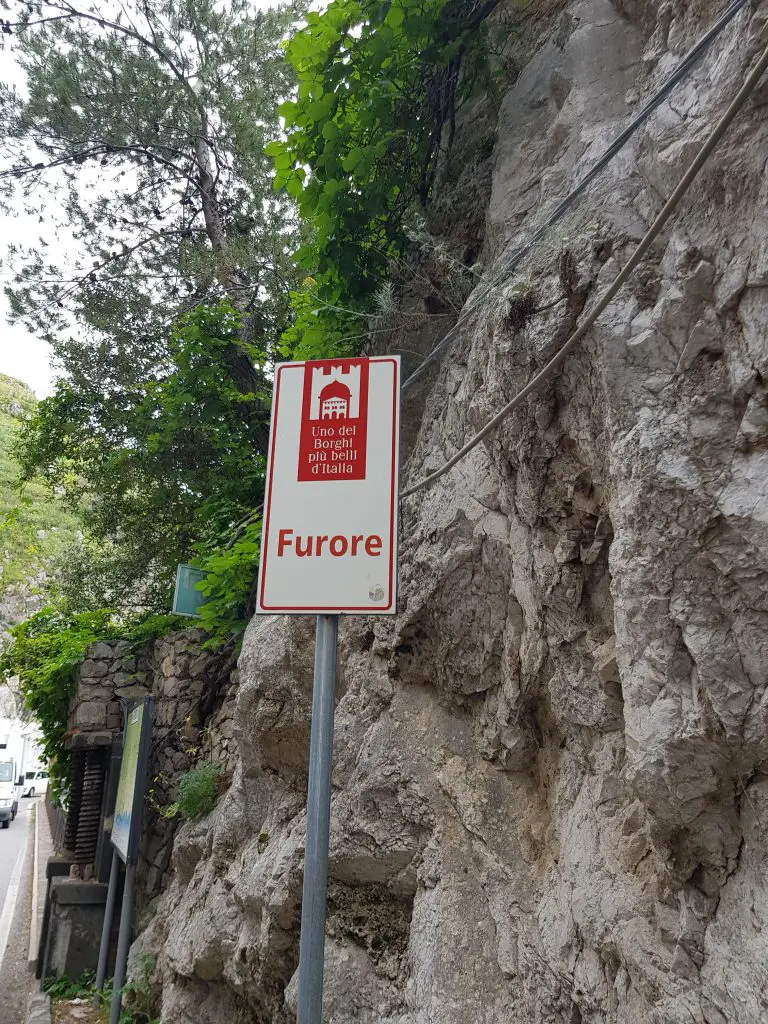 No wonder during high season it attracts crowds of tourists due to its unique location. The local beach is located in a bay that resembles a fjord. If you only drive through the winding roads of the Amalfi Coast, will want to get there. And it's worth it! Look at that bridge – it really is one of the most beautiful bridges in Europe!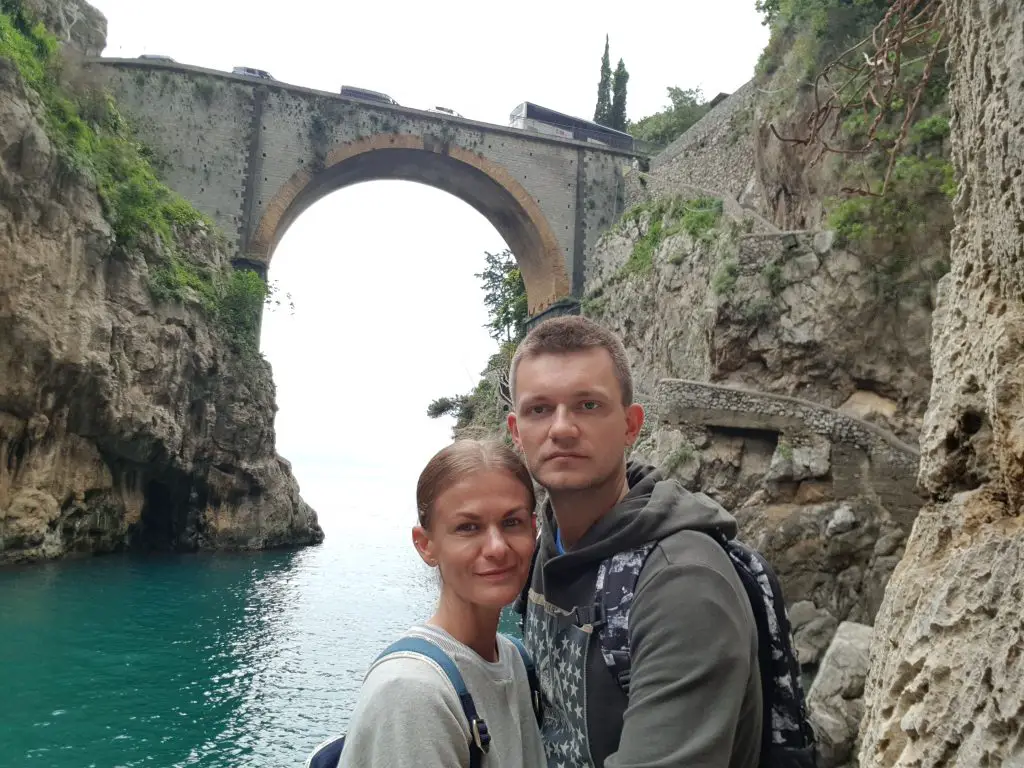 Would you add Fiordo di Furore to your Amalfi Coast bucket list? It is one of the best places to visit in Amalfi Coast.
6. Amalfi
It is the largest town of the Amalfi Coast and one of the most visited after Positano. A mild climate and beautiful views make Amalfi a top tourist destination for both Italians and foreigners. It is set on the slope of a green hill, next to the turquoise sea and there are several beaches in the town, including one in the very centre.
The pride of the residents is the historic cathedral in the very centre. The beginnings of its construction date back to the tenth century, but later the Cathedral of St. Andrew was rebuilt and expanded many times, for the last time in the 19th century.
Without a doubt, Amalfi town is one of the best towns to visit in Europe for a short vacation.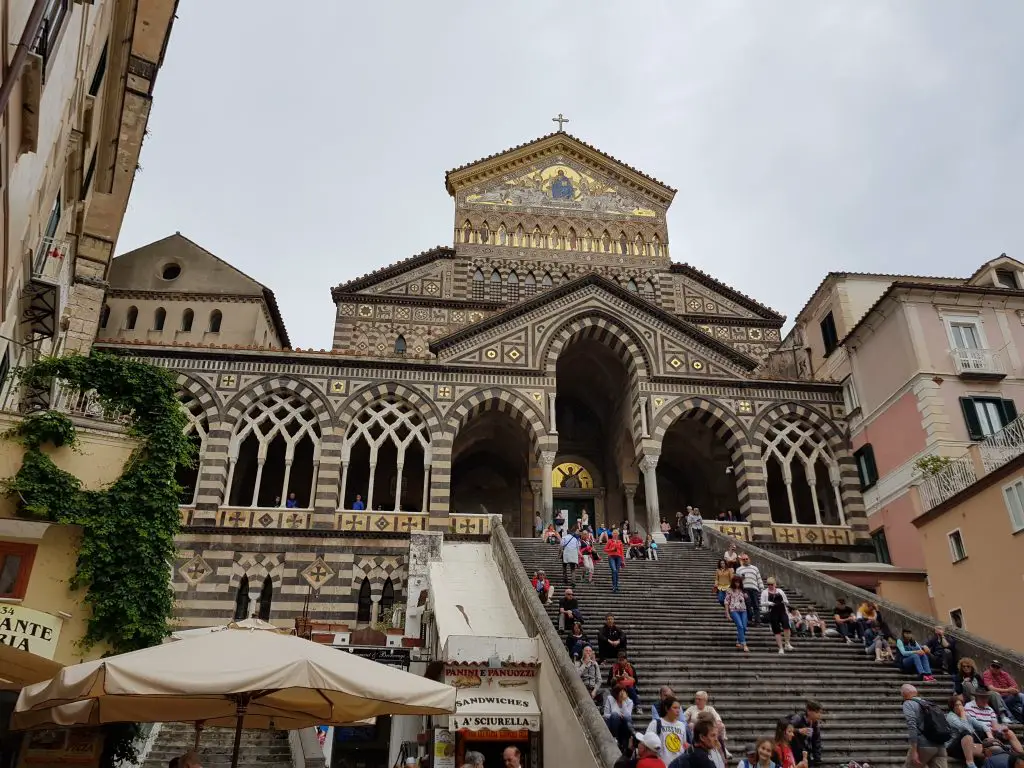 The narrow streets of Amalfi are vibrant with life throughout the day with many little shops where you can buy souvenirs, branded clothing, perfumes or local delicacies.
7. Atrani
Located just a short distance from the town of Amalfi. It is one of the most characteristic and charming places on the Amalfi Coast. We really loved it!
Atrani reflects a typical style of the Amalfi Coast – medieval white houses with a view of the sea, arches and narrow streets with stairs that lead to different levels of the town, from which you can enjoy the amazing sea views. It is worth to visit for at least a few hours 😊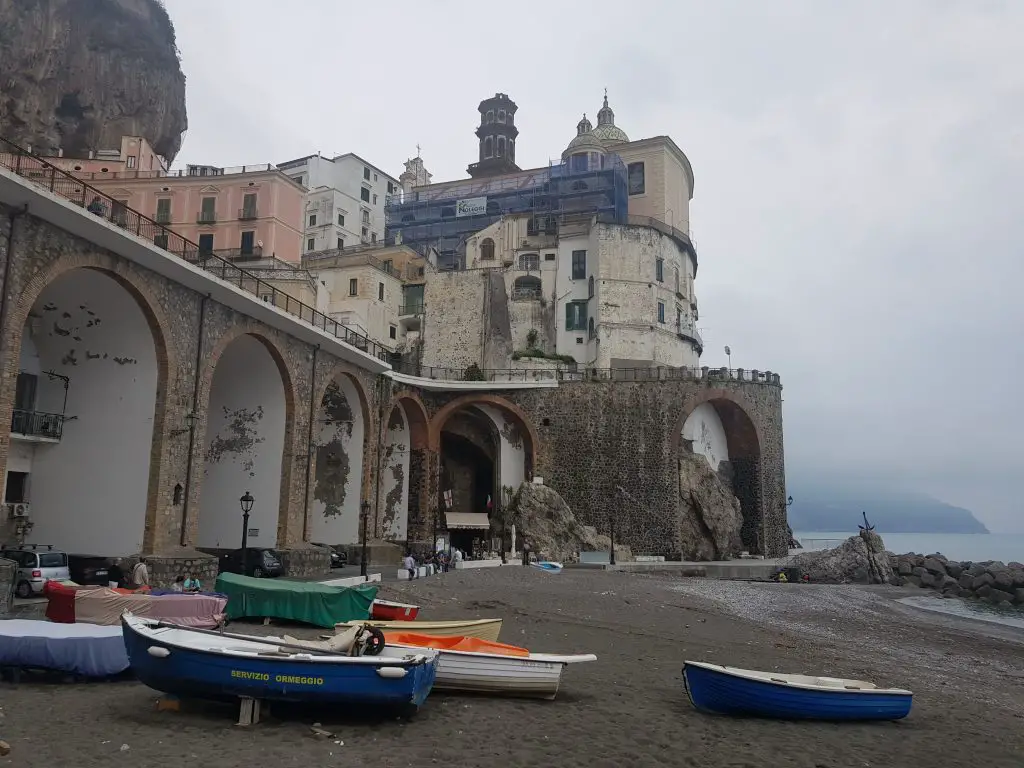 8. Vietri Sul Mare
Vietri is the easternmost town of the Amalfi Coast, lying directly near Salerno. It's probably the less prettiest town on Amalfi Coast so keep it as your last destination and only visit if you still have some free time on your holiday trip.
What to see in Vietri sul Mare? The church of St. John the Baptist, built in 1732, is the symbol of Vietri so it's definitely worth to visit. There is also a Museum of ceramics located in a beautiful villa surrounded by a park.
9. Capri
Capri (one of the best islands in Europe), full of historical souvenirs and natural resources, the island is worth visiting in the off-season. A well-planned picnic on Capri is a great way to get rid of winter depression in the Mediterranean sunshine and avoid crowds 😊
Capri is a very unique place, one of the best to visit during your holiday on Amalfi Coast!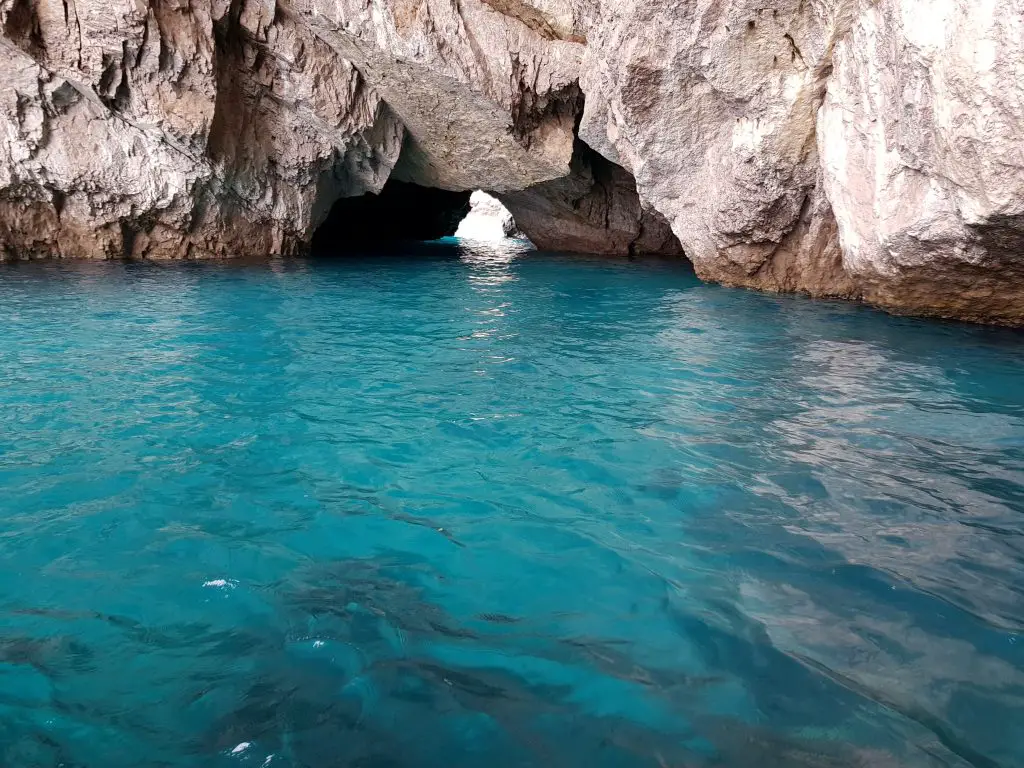 The symbol Capri is Faraglioni, coastal rocks about 100 m high, leaning towards the sea. You can admire it while taking a boat trip around the island. At the end of the trip, you will be able to see the Azure Grotto (Grotta Azzurra) – is one of the most beautiful seaside caves! The unique colour effect is created by reflecting the light coming from one of the underwater gaps. The cave can only be reached by small boats through a narrow crack in the rocks, sightseeing is not possible in bad weather.
Unfortunately, we were unlucky with the weather during our trip and didn't see the cave… A good reason to come back to Capri on the Amalfi Coast 😉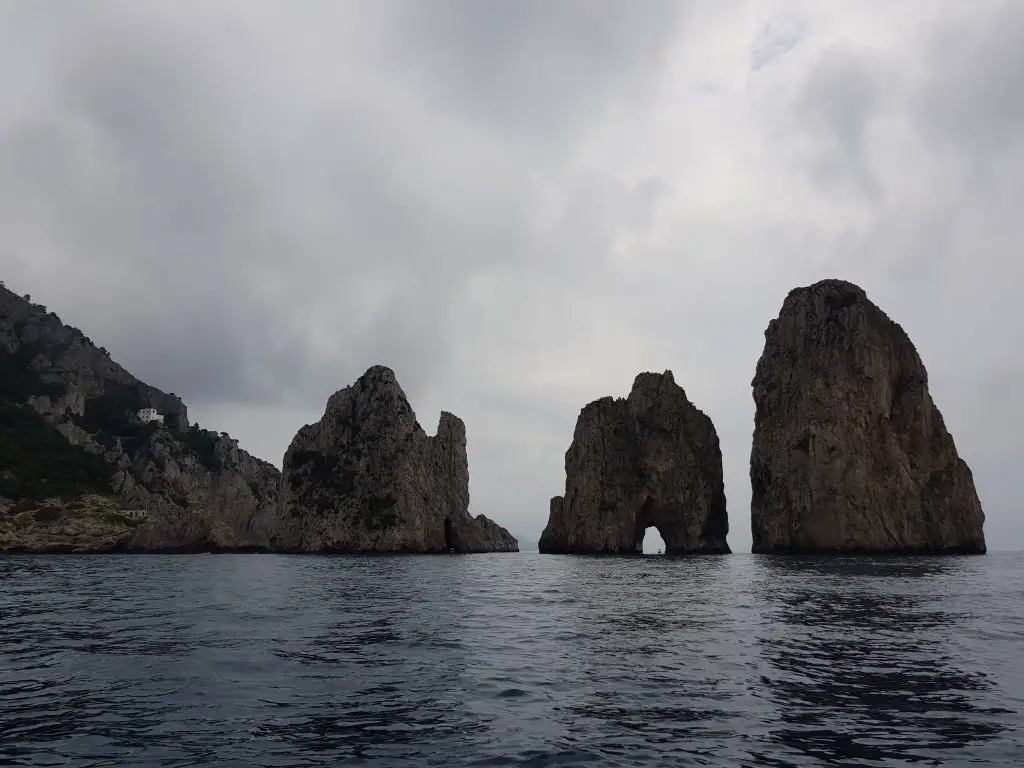 Where to stay on Amalfi Coast?
There is no shortage of stunning places to stay during your holiday on this Italian coast. Please see below some of the TOP hotels we have selected for you:
"On a cliff overlooking the Amalfi Coast, Grand Hotel Tritone offers an outdoor pool set in gardens. The private beach is directly below, and there are free Wi-Fi and free parking with valet service."
"Great location in the centre of Amalfi, just a few yards from Saint Andrew's Cathedral. It features a peaceful yard with citrus fruit trees."
Need more inspiration? Find a hotel in your favourite part of Amalfi.
Where did we stay?
Casa Nannina should be your choice if you are looking for a bit more quiet place and don't want to pay Positano's prices. We absolutely loved our hotel and had the most amazing breakfast ever – all from their own garden! 🙂
Is it worth coming to Amalfi Coast?
The Amalfi Coast in Italy is a dream vacation destination for those who want to have an excellent holiday. Wonderful weather, beautiful monuments, entertainment and Italian cuisine at its best! Amalfi Coast is one of the most popular tourist areas of Italy. A must-have place to visit in Italy! It's famous for its wonderful resorts and the most beautiful views in the whole country. There are many great things to do on Amalfi Coast and stunning places that need to be seen at least once in a lifetime. Have you got Amalfi Coast on your travel bucket list?
So, what are you waiting for? Book your Amalfi Coast holiday today! 😊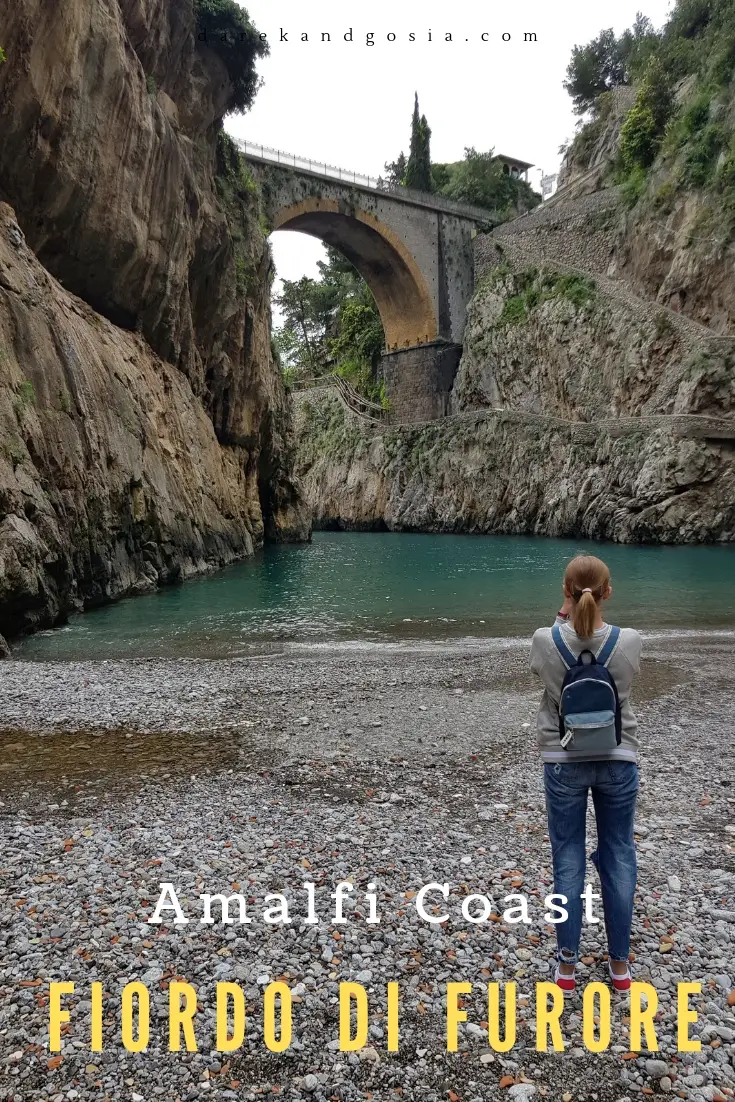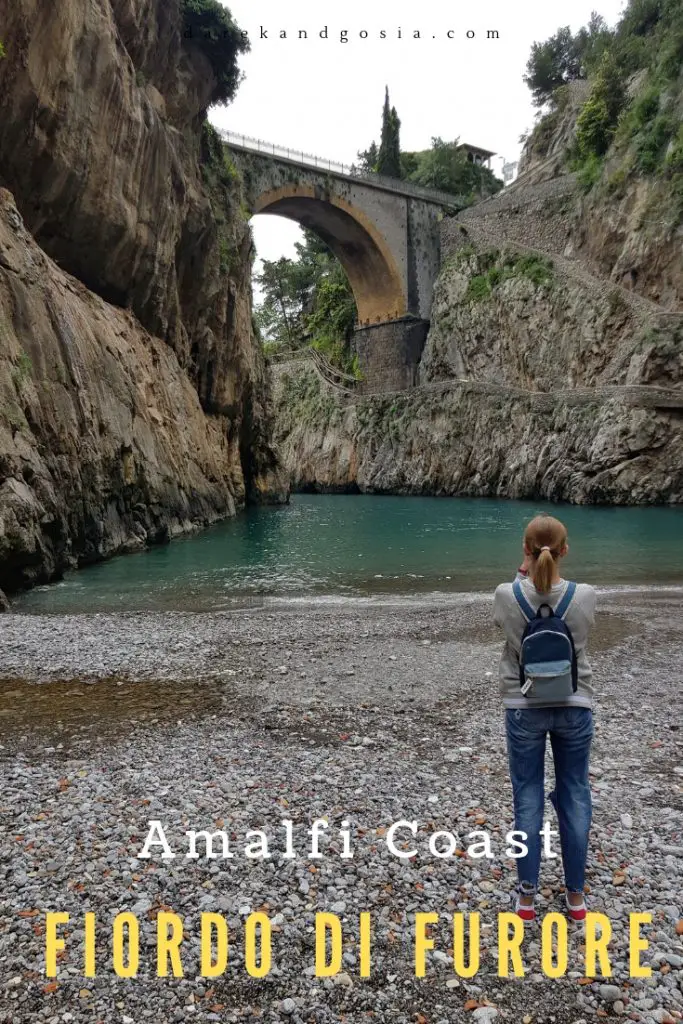 Articles you may like: