Bibury village is one of the most charming villages in Cotswolds! Visit one of the iconic & most photographed places in the UK – Arlington Row in Bibury.
Bibury is a quintessential Cotswold village, situated just a short drive away from Cirencester. Its breathtaking beauty is well-documented, with William Morris famously declaring it 'The most beautiful village in England'. The village is adorned with stunning stone buildings that line the banks of the River Coln.
Arlington Row is a must-visit attraction in Bibury, and is a site that is widely recognized and photographed. The row of buildings, which is currently owned by the National Trust, was originally built as a wool storehouse in the 14th century. However, in the 17th century, it was transformed into a row of weavers' cottages. Although these cottages are now occupied by National Trust tenants and are not accessible to the public, one of them is available for rent as a holiday cottage.
It's well worth visiting Bibury to experience its beauty and charm for yourself. The village is consistently ranked among the most beautiful in the Cotswolds and the UK, and is a great destination for anyone looking for a relaxing and picturesque getaway.
What is Bibury famous for?
Famous for its honey-coloured stone cottages situated in the Cotswold countryside, Bibury has been a perfect example of a picturesque English village for hundreds of years. It's also a popular filming location, with high-grossing films like Bridget Jones' Diary and Stardust being filmed here.
In fact, you can visit the house on Arlington Row where Stardust was filmed. It is the most famous street in the village for the gorgeous houses as well as the high-profile celebrities that have visited. It's the kind of place where you want to spend a long weekend just soaking in the English countryside.
Bibury England really has to be visited as this is one of the best villages in Cotswolds.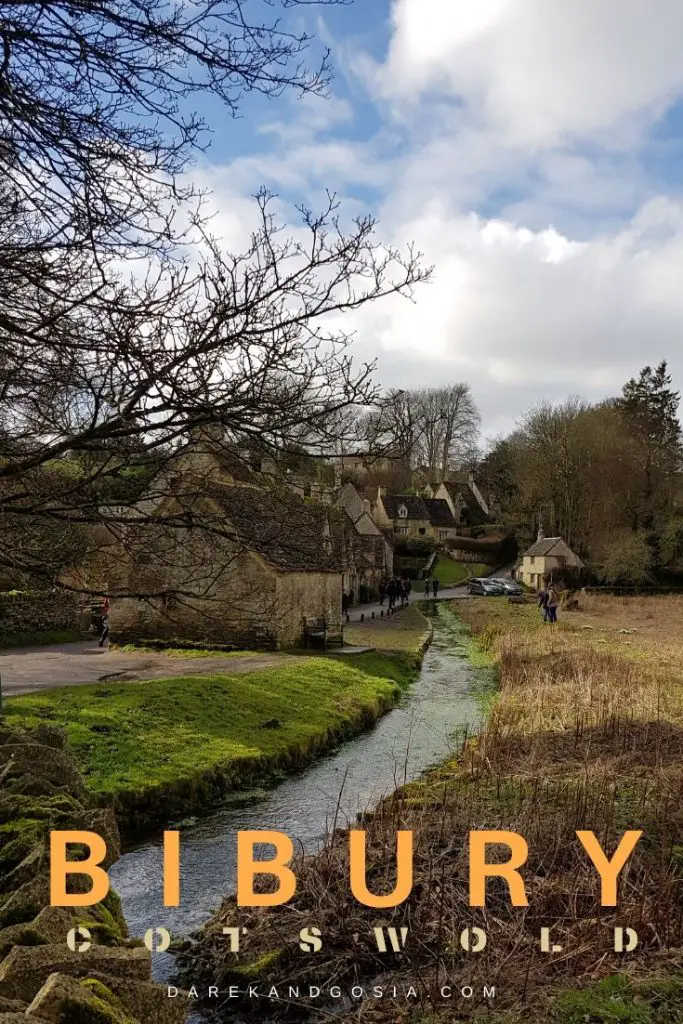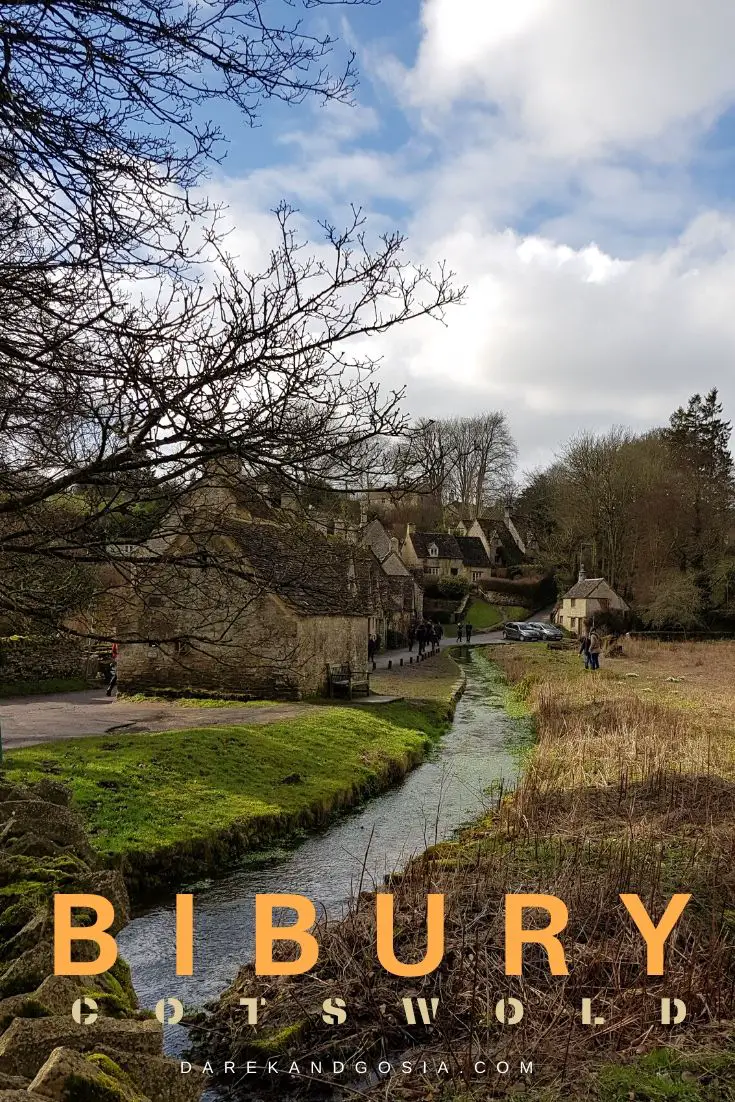 Bibury facts:
| | |
| --- | --- |
| Population: | 627 |
| District: | Cotswold |
| County: | Gloucestershire |
| Region: | South West |
| Film location: | Bridget Jones's Diary |
| Famous for: | Arlington Row |
How to say Bibury?
It can appear daunting at first, but the pronunciation of Bibury is very simple.
But is it really? So do you say Bilbury or Bribery? What is the correct Bibury pronunciation?
Phonetically, it is Bi-burry. Think of it as the work bribery without the "r". While the names of villages in Britain can often be confusing at best, Bibury is a simple name to match the simple and peaceful lifestyle of those who reside there.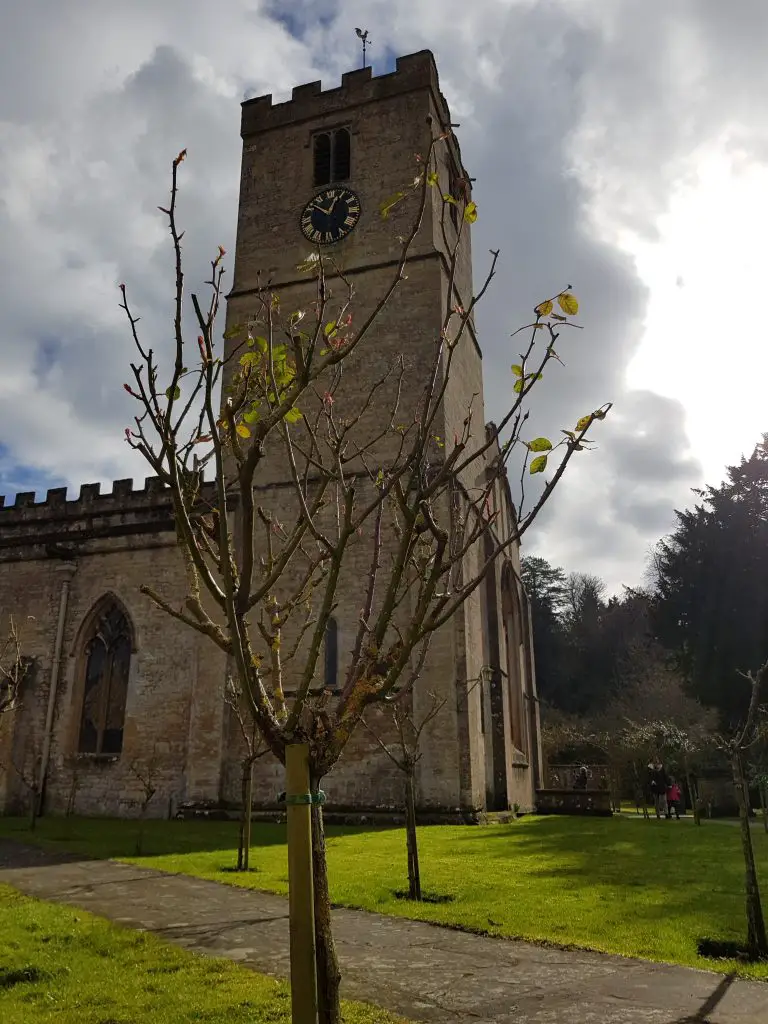 Where is Bibury village?
You'll find Bibury in Gloucestershire, a little Cotswold village that has a lot of offer. More specifically, it resides in Cirencester and is only a short drive from this large town. It's nicely situated so that you can remain close to local amenities and hospitals, and yet remain far enough away that the hustle and bustle of everyday life feels very far away.
It's also close to Ablington and Barnsley, each of which is a lovely little village to visit if you fancy exploring a little more.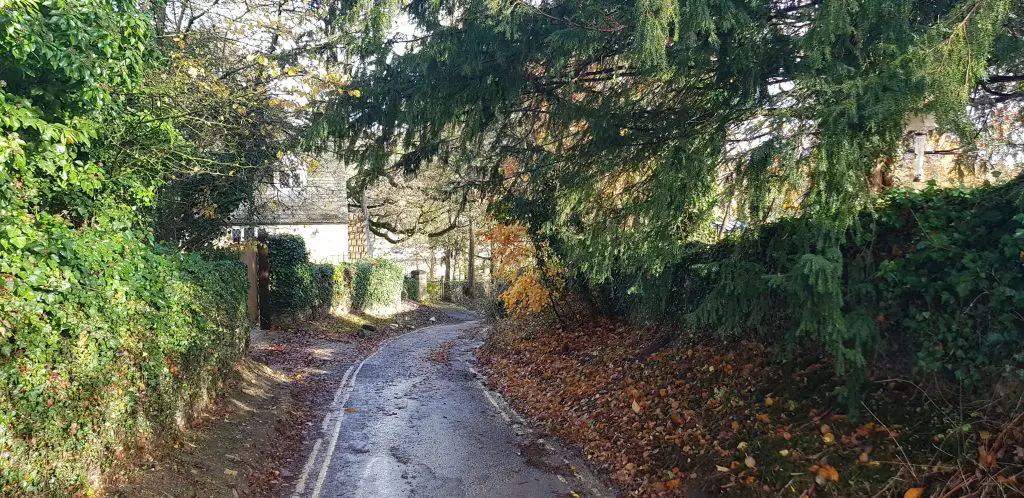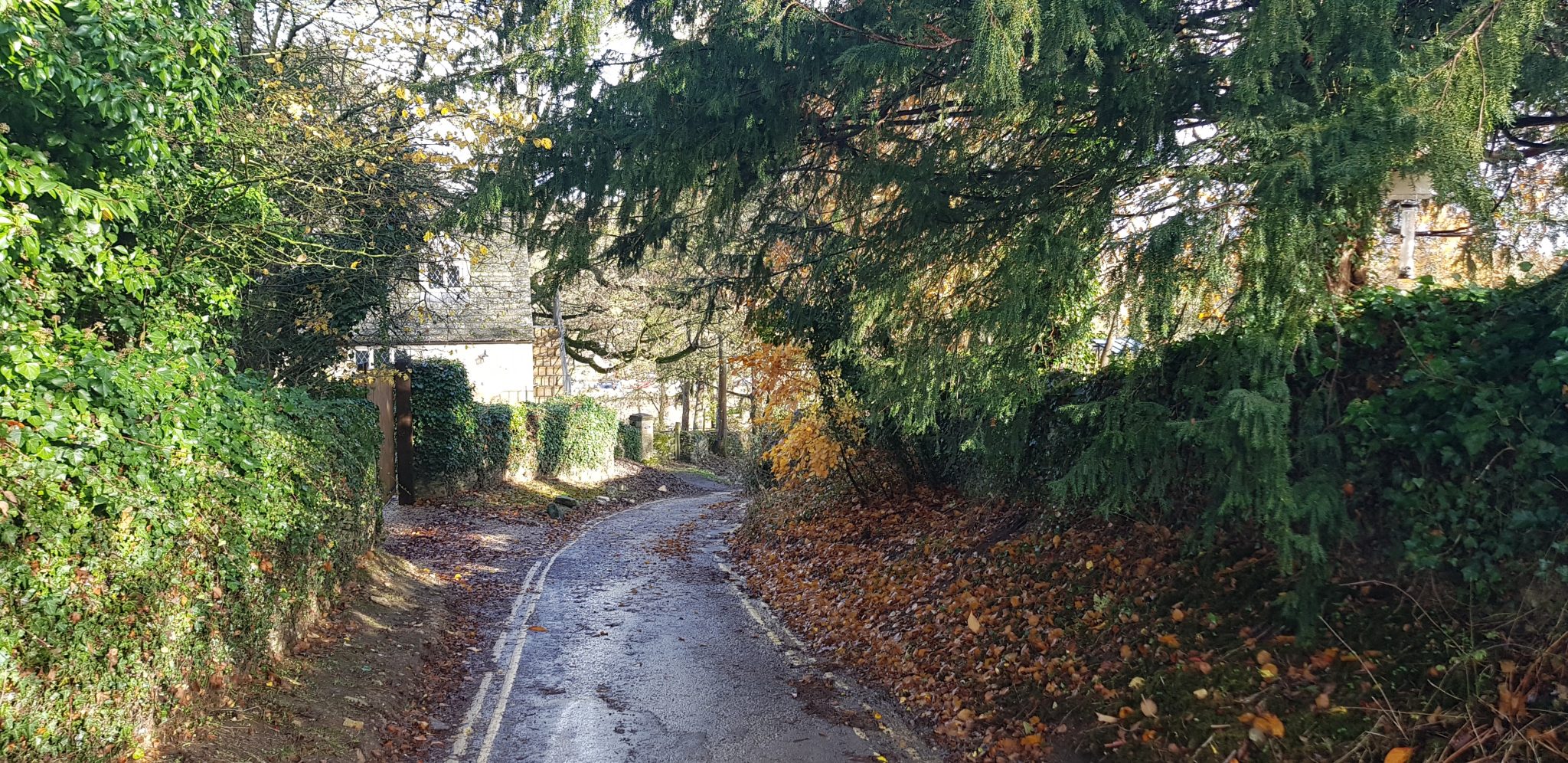 Bibury postcode
The postcode for Bibury village is GL7 5NT.
Where to stay in Bibury village?
Looking for best Bibury places to stay? If you want to stay near the famous Arlington Row, The Swan Inn is one of the most popular choices. Delicious food and a warm atmosphere make it the ideal place to stay if you want to experience true Cotswold hospitality. The rooms are inexpensive as well, which means you can enjoy comfort without worrying about how much it is going to cost. The Bibury film location is so popular that all fans of Arlington Row Bridget Jones Diary are always willing to book the Swan Inn! 🙂
Barnsley House is also popular, although it is a little further away it remains quite close to Arlington Row. It's a gorgeous building with stunning gardens and luxurious rooms that just scream relaxation. The food is fantastic and is not as expensive as you might expect from something that looks and feels so sophisticated.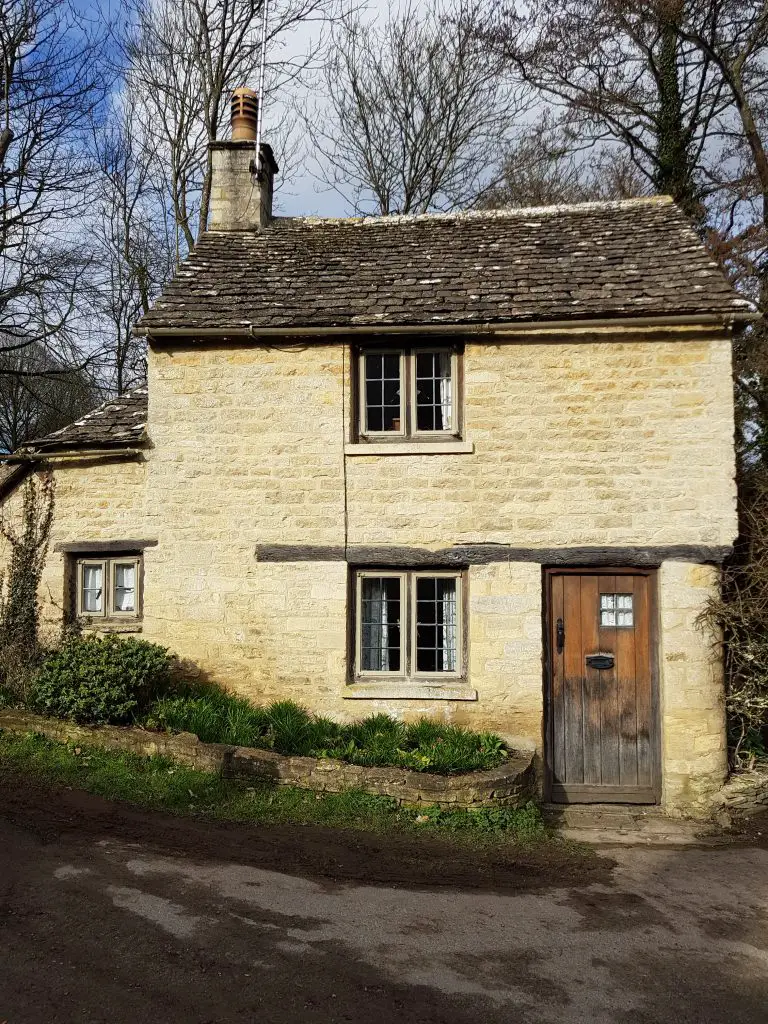 How to get to Bibury from London?
Are you planning a trip from London to Bibury Cotswolds? This really is one of the best spots in southern England for a day trip from London! There are a few ways to escape the capital and get some well-deserved rest in the country.
If you decide to go by car, you can expect it to take approximately two hours and ten minutes to arrive. If you take the train, it is closer to three hours and there are several stops as well as the need to walk a little and catch two (sometimes three) buses.
Driving is the easiest way, and if you do not fancy sitting behind the wheel, there are coach services that can accommodate you as well. Regardless of the mode of transport you choose, you should expect it to take between two and three hours to arrive (provided there are no delays).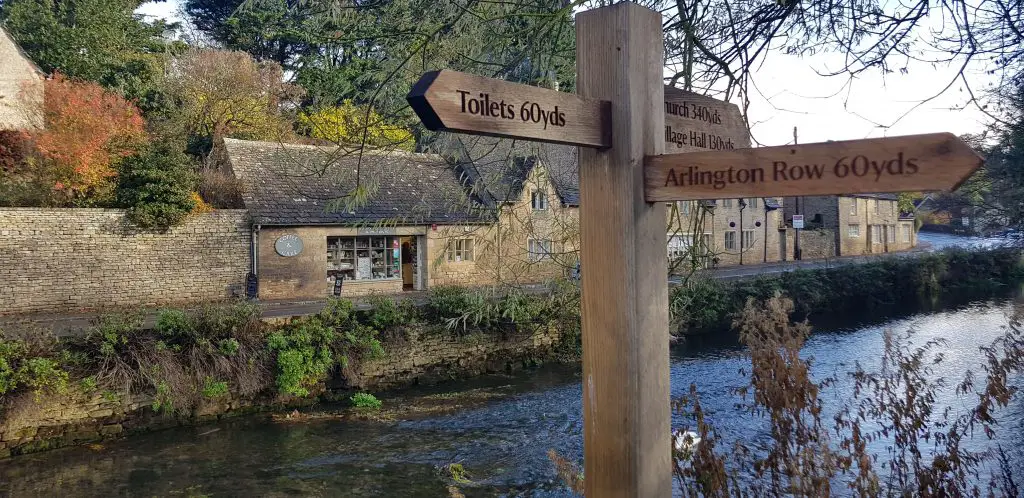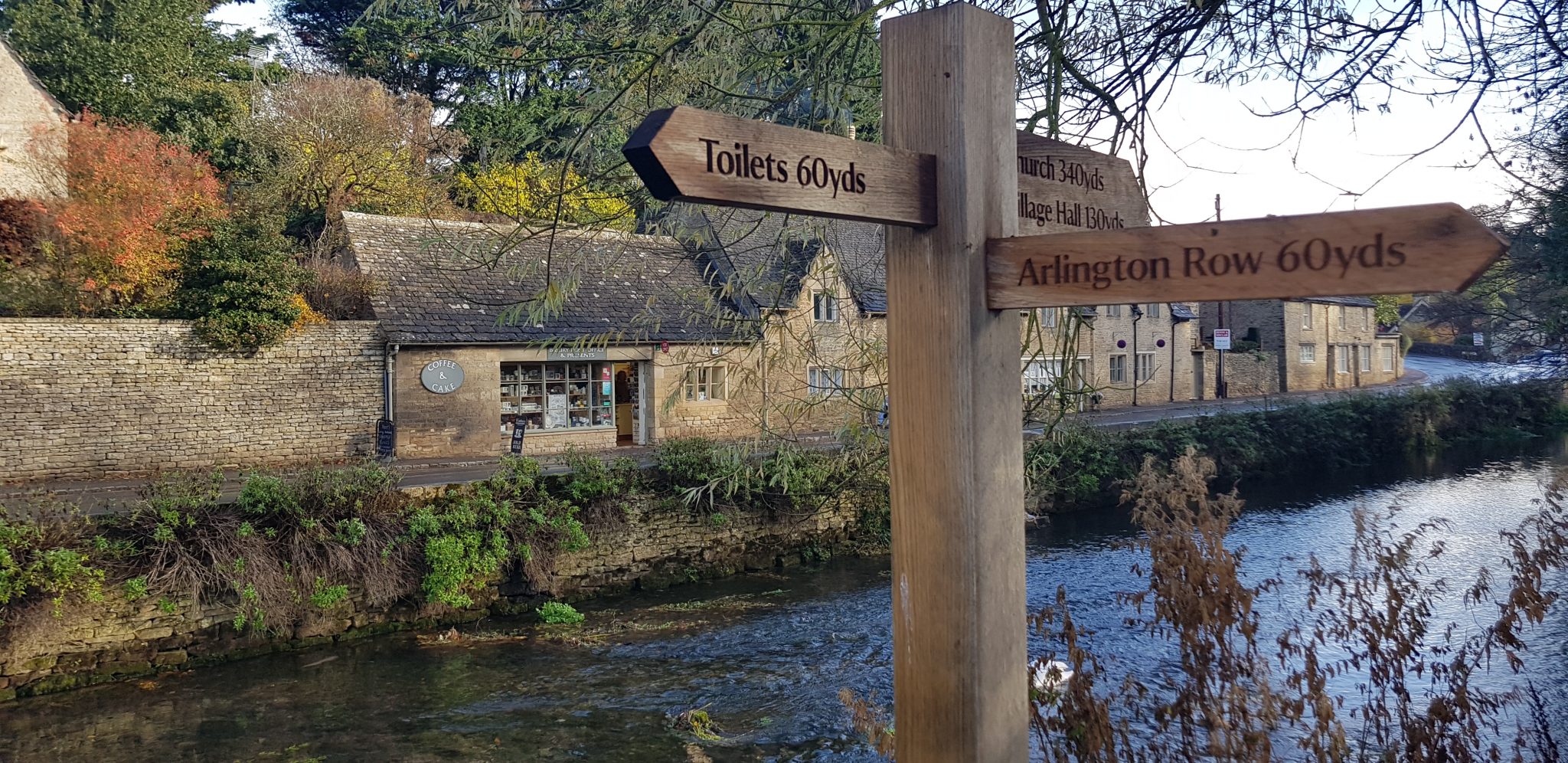 Bibury parking
Parking can be limited in Bibury, although they recently made efforts to expand your options. There is some free roadside parking, but this vanishes quickly so you will want to make sure you get there early.
Otherwise, the trout farm has a larger free parking area that has now got two coach spaces, so if you are planning a group trip this is handy to know. These are the only two options, so be prepared to wait for space if you are visiting during peak season.
How big is Bibury village?
Is Bibury town or a village? It's only a small village, with a population of just over 600 people. It was recorded in the Doomsday Book and has not grown by a massive amount since its initial creation.
Its small size is not something to be disappointed by, as the village is backed with activities as well as quaint places to stop for tea and afternoon cakes.
It's the kind of village that reminds us of how we should treat each other – supporting local communities and businesses as much as possible. There are plenty of activities to keep those on long weekends and full week trips alike busy.
Additionally, it is only around six miles away from Cirencester if you start to miss busier places and want to broaden your Cotswold experience.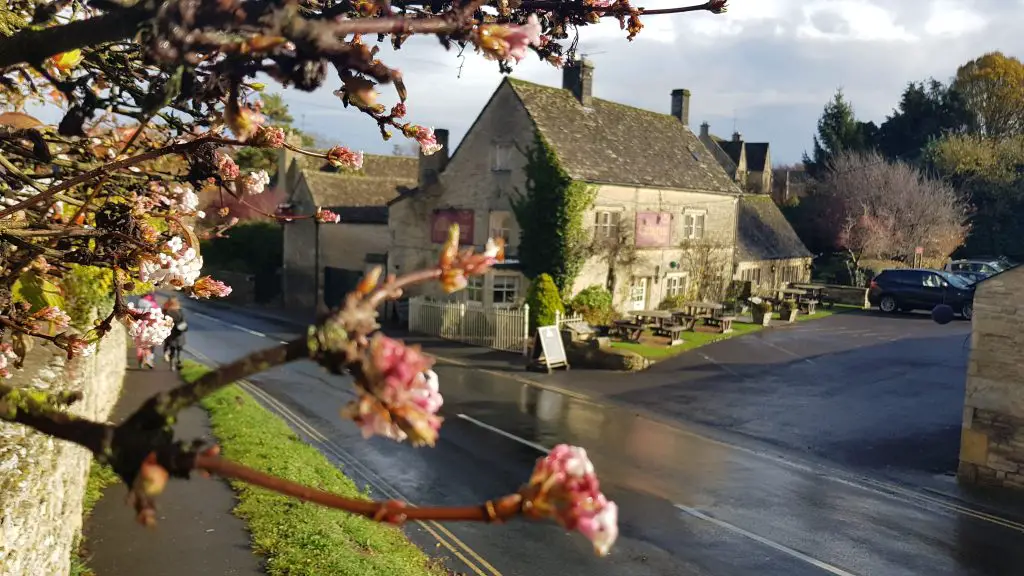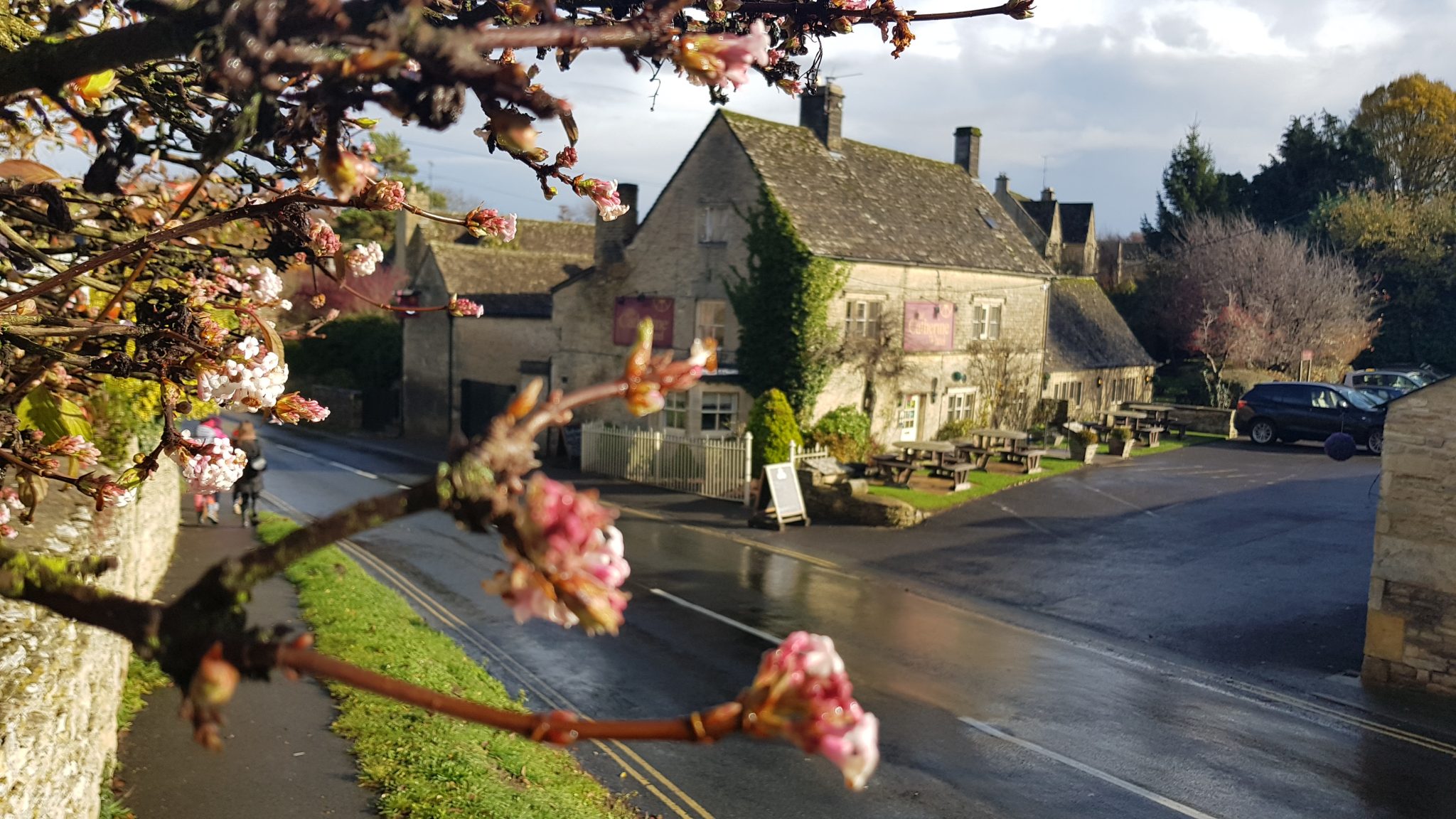 Things to do in Bibury village:
Bibury Trout Farm:
This is quite the highlight for anyone visiting, and it is one of the oldest trout farms in the country. It is certainly the most attractive as well, with luscious grounds and a tranquil ambience. You can catch your own trout, and then visit the restaurant afterwards for a delicious and local meal.
In the summer, beginners are invited to take part in fishing lessons, and there is usually plentiful amount of fresh and smoked trout for sale. Additionally, there is a gift shop for those who want to leave with a memento of their trip. A must-see on your trip to Bibury village Cotswolds.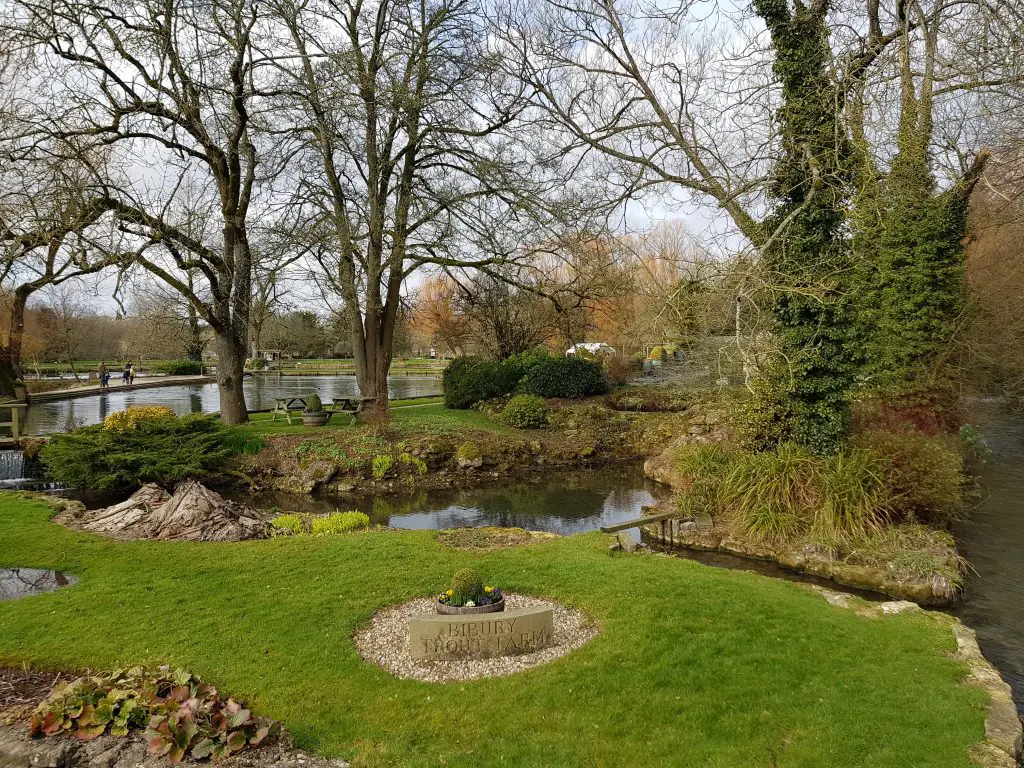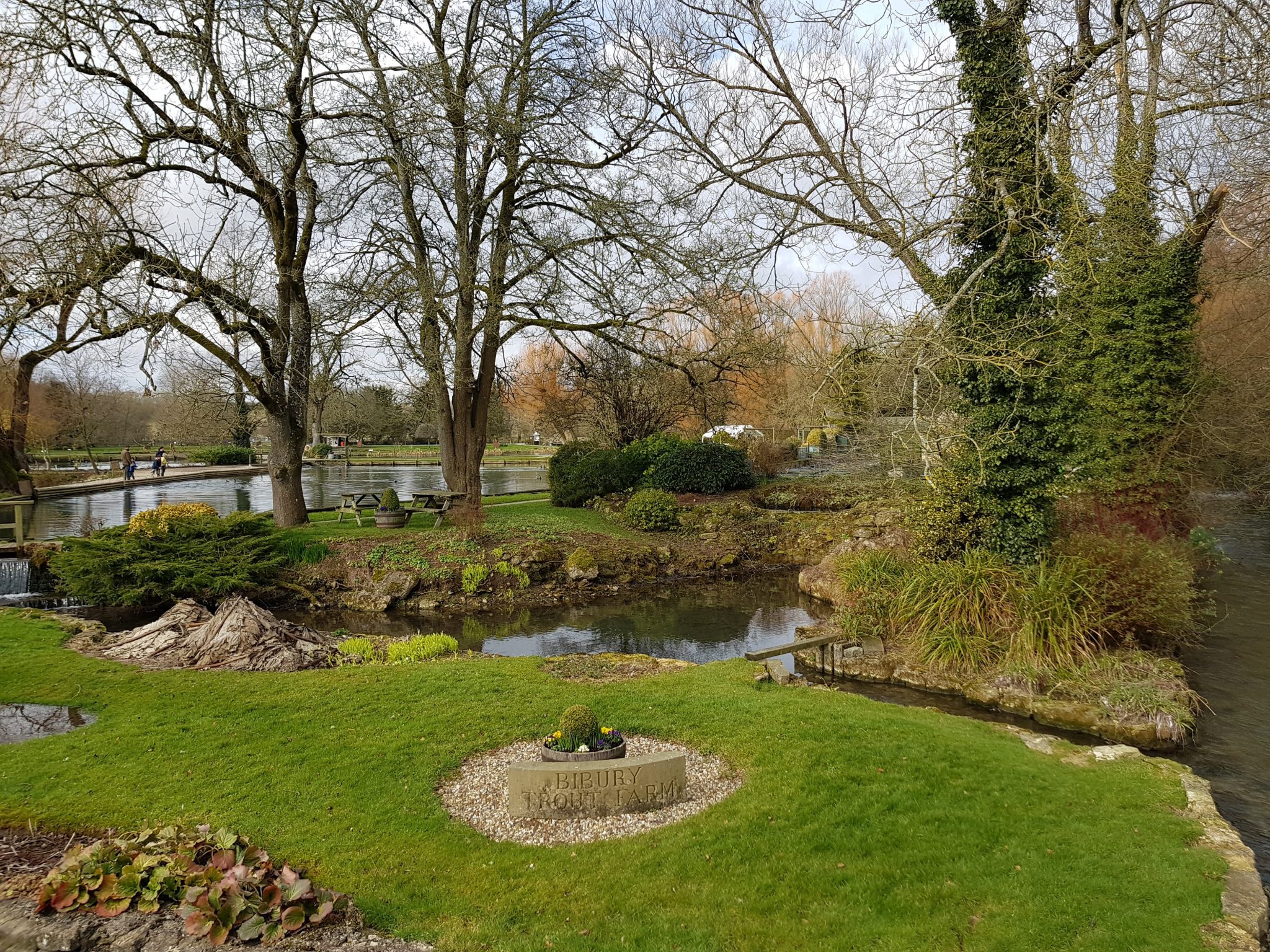 Arlington Row Bibury:
Any Bibury things to do list will contain Arlington Row!
The most famous area in Bibury, this is where the magic happens. Home of films like Bridget Jones' Diary and Stardust, the movies would not have been the same without this gorgeous backdrop. So, if you are searching for Bibury Bridget Jones Diary location, this is THE place! 🙂
It's also the most popular area in the village, and this is why it is recommended to visit outside of peak season – it allows you to get a good view and really take in the scenery.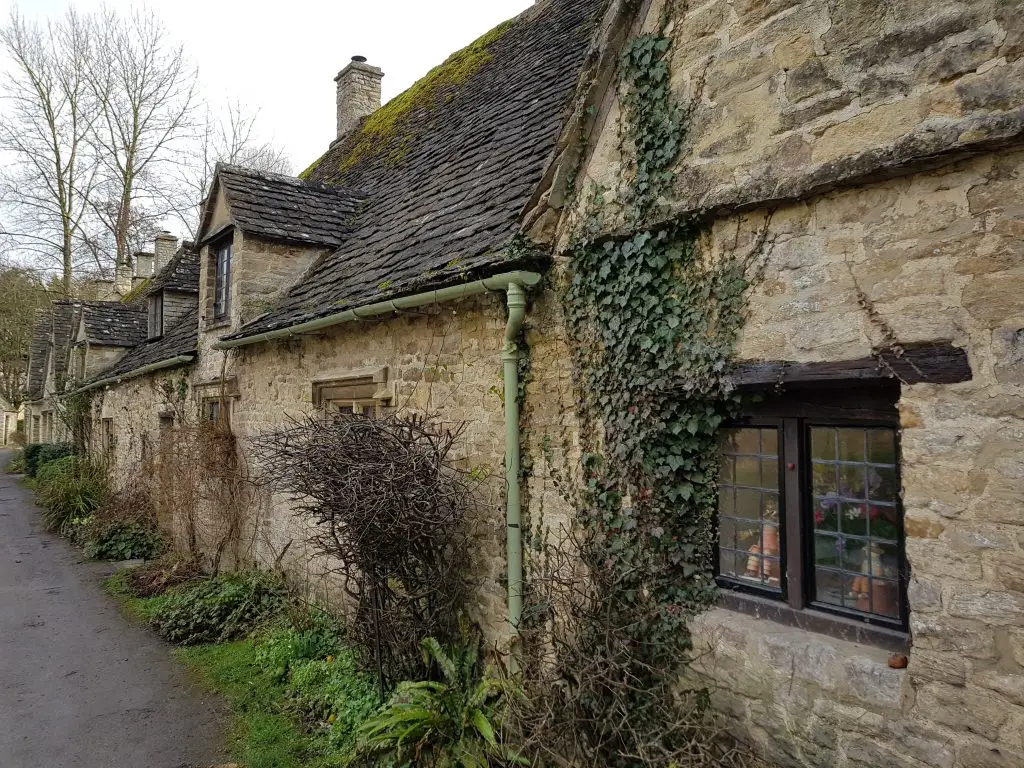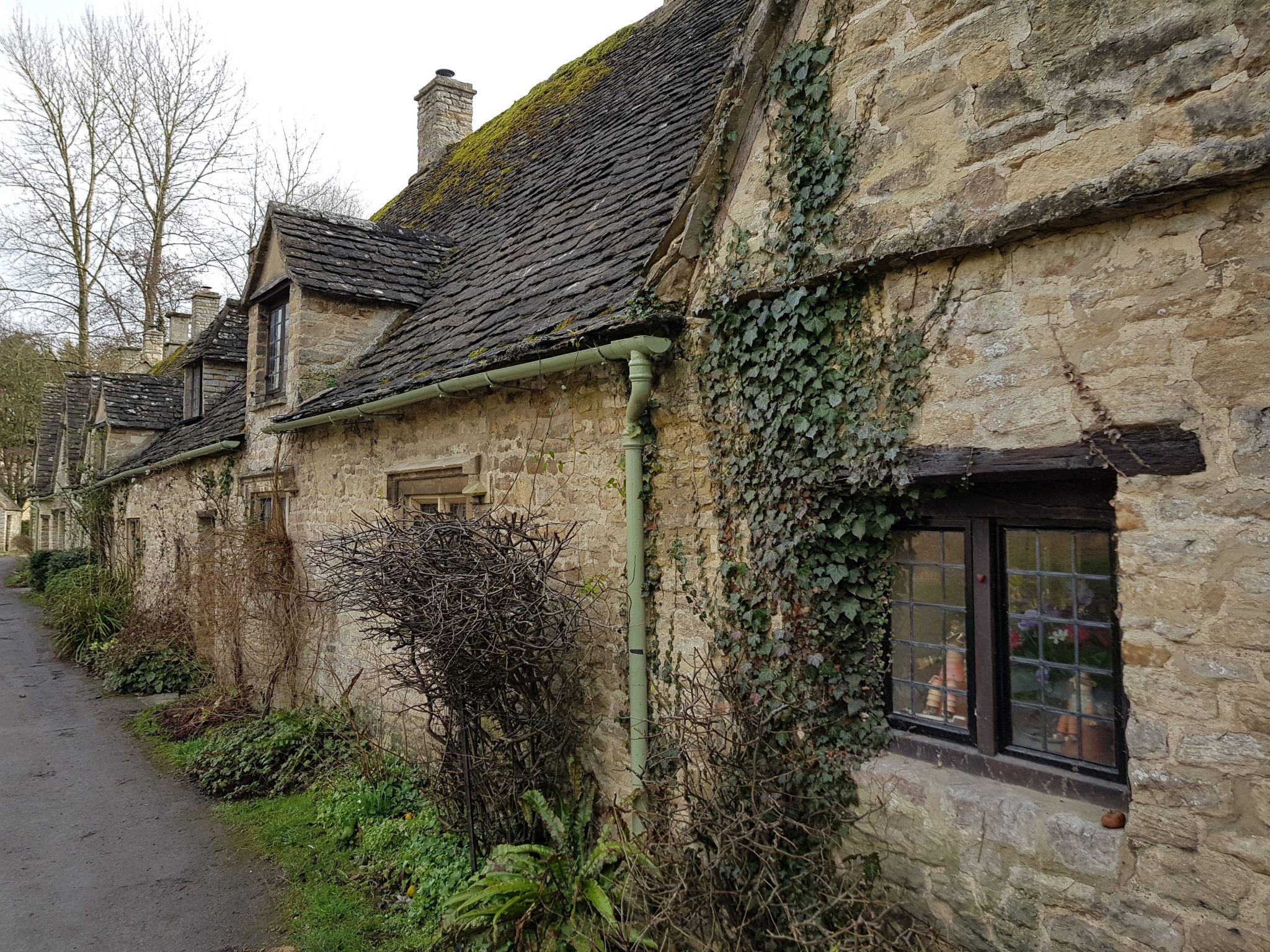 The Swan Hotel Bibury:
Looking for places to stay in Bibury? One of the more popular places to stay and dine in Bibury, the Swan is a place for locals and tourists alike to gather. Good food, local ales, and the warm environment provided by those who reside there are the pieces that make this such a spectacular experience.
There's nothing quite like countryside dining, and the Swan's excellent menu is one that is sure to delight the taste buds and leave you wanting more. Plus, the rooms are fantastic, with quiet luxury and comfort that feels more expensive than it actually is.
This beautiful hotel in Bibury village really is worth visiting!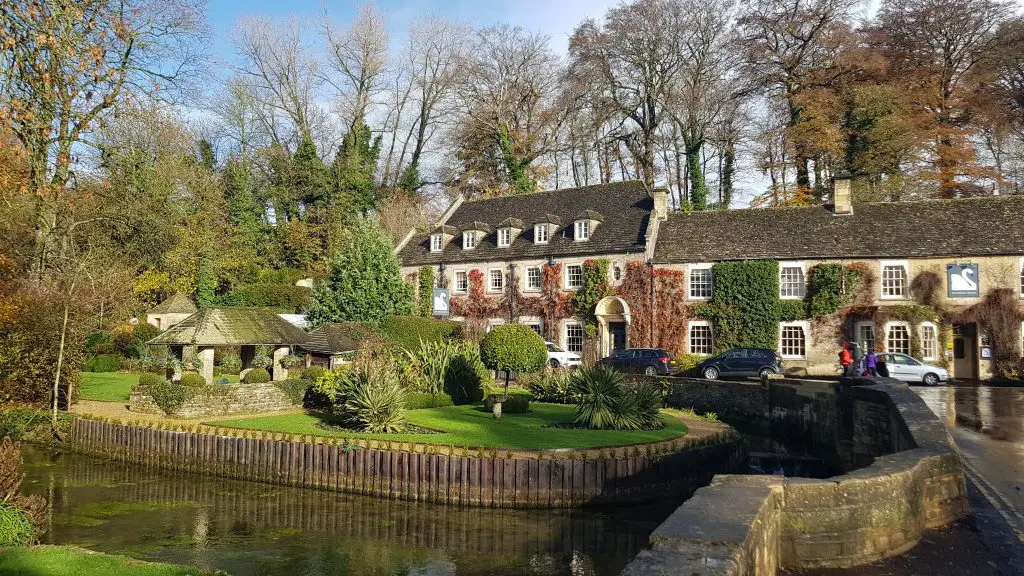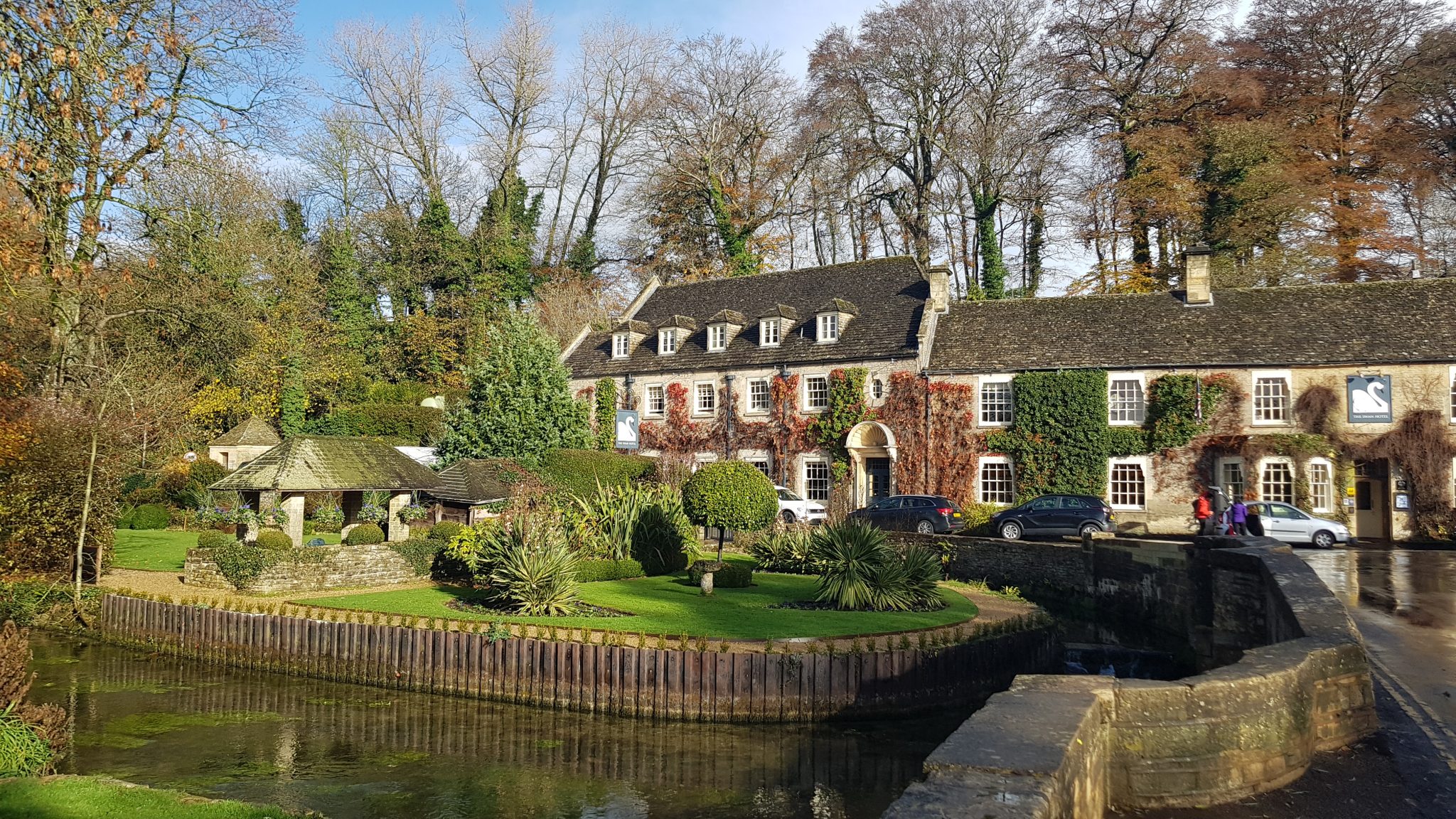 Catherine wheel Bibury:
A quaint country pub, this family-run business serves locals and tourists alike in true Cotswold style. Expect a classic pub grub menu, but with fresh ingredients and beautiful flavours. It adds panache without becoming pretentious, and the prices are incredibly reasonable.
They serve delicious local ales and have a wide selection for drinkers and non-drinkers alike to enjoy. Situated within one of the famous honey stone houses, it's like walking into the 16th Century in all the best ways.
Bibury walks:
While the village itself is delightful to walk through, it is not quite what everyone wants from their visit. Bibury has an excellent four-mile circular walk that leads away from the village and along the picturesque River Coln all the way to Coln Saint Aldwyn.
It doesn't take particularly long, and if you have brought your dog with you on your trip then it makes the perfect little getaway for you both as you spend time exploring the countryside together.
The Bibury circular walk really is one of the best in the Cotswold area!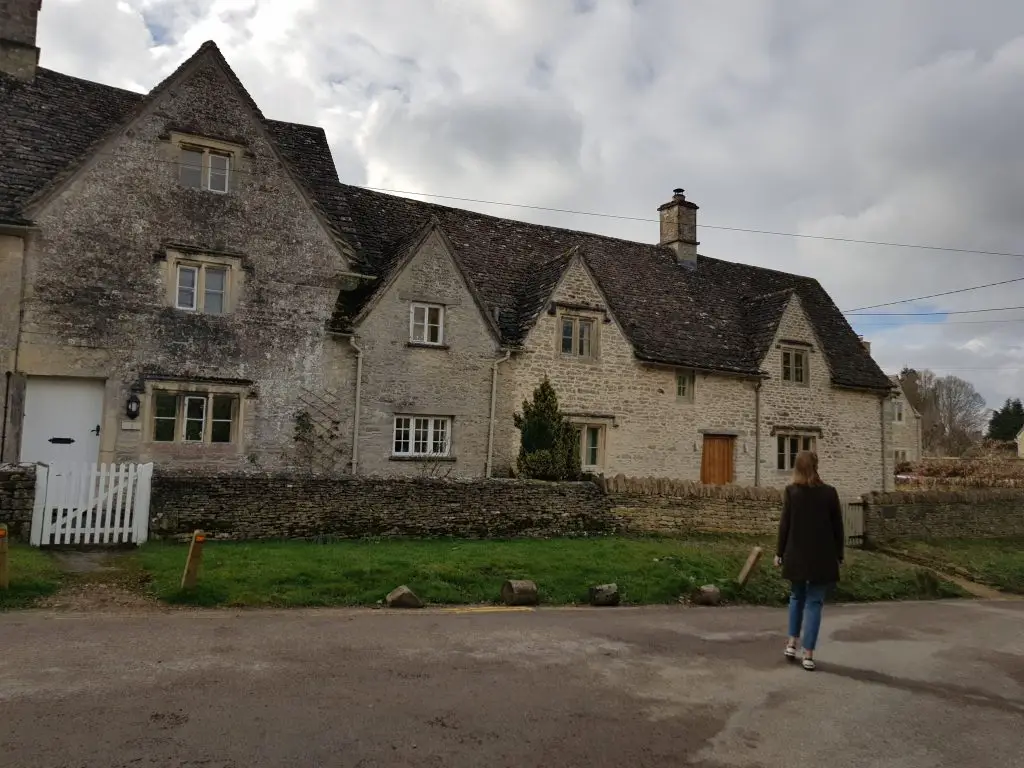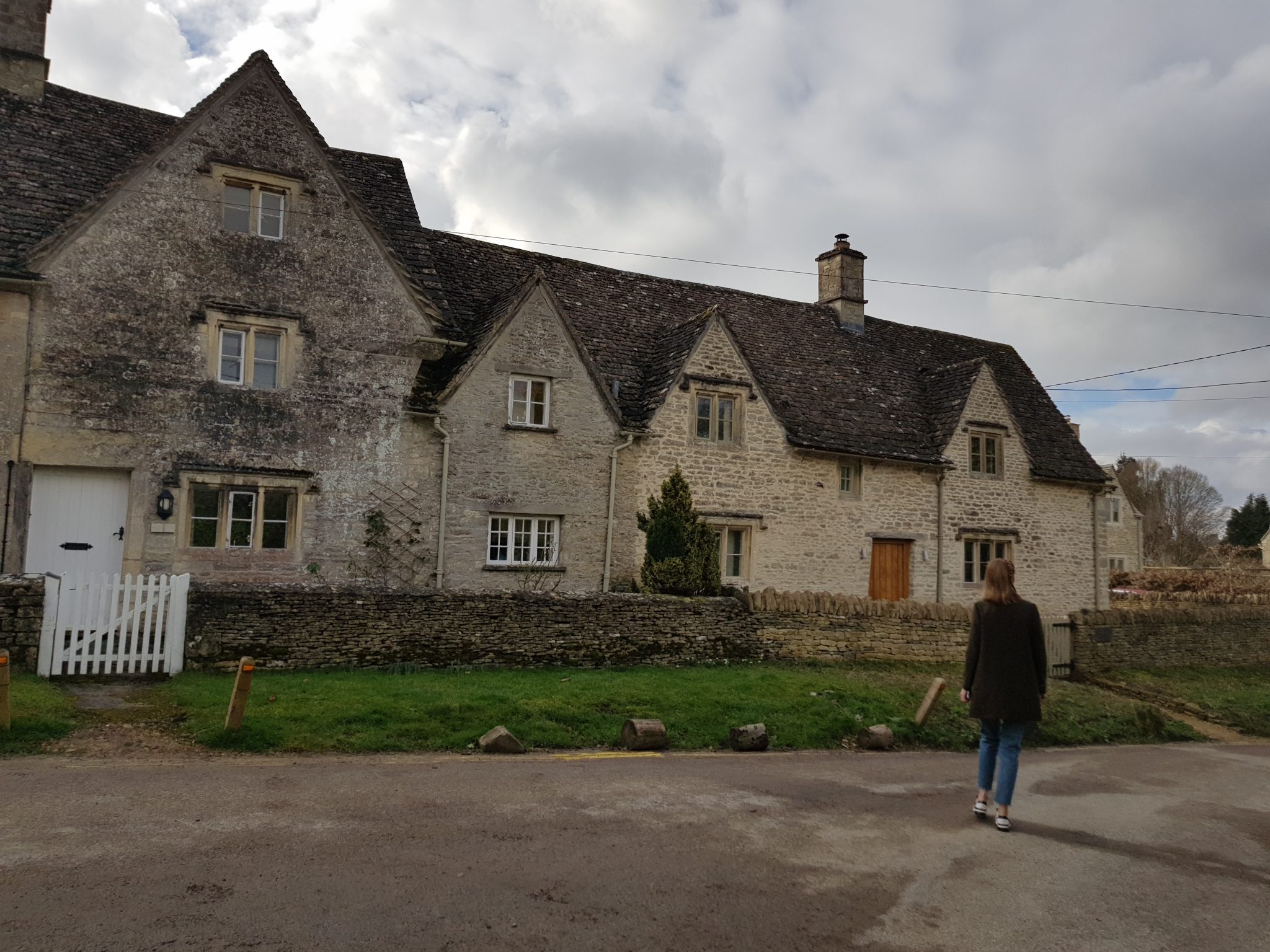 Bibury afternoon tea:
The Bibury population isn't huge but there are several places where you can get afternoon tea in Bibury, with the best two reside within the heart of the village.
The first is the Swan, which is a central point for food and drink in the village, and certainly an excellent choice if you are seeking something traditional and refined. It's delicious, and no surprise that the reviews are so excellent.
However, if you want a true taste of the Cotswolds there is the William Morris teahouse. Here, the owner makes everything by hand – even the ice cream – so that you can enjoy homemade goods that are lovingly baked each day. Tea, sandwiches, and little cakes are just some of the things you can expect to sample here.
If you are willing to travel a little further, Barnsley House also has their own afternoon tea service. It's a little out of the way, but still a quiet and peaceful way to experience high tea alone or with the people you love. There is quite a nice selection of goods as well, which makes it an enticing option.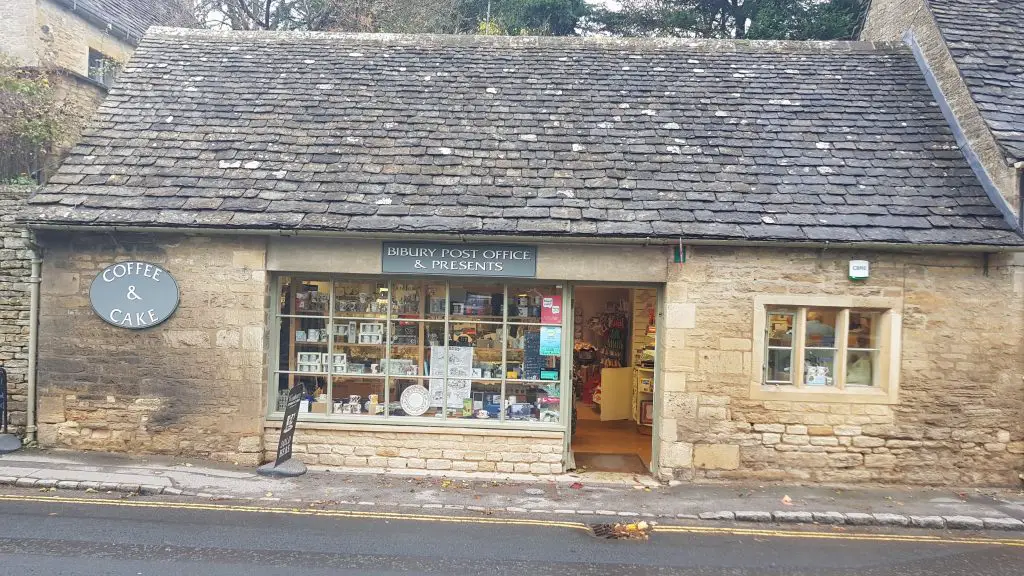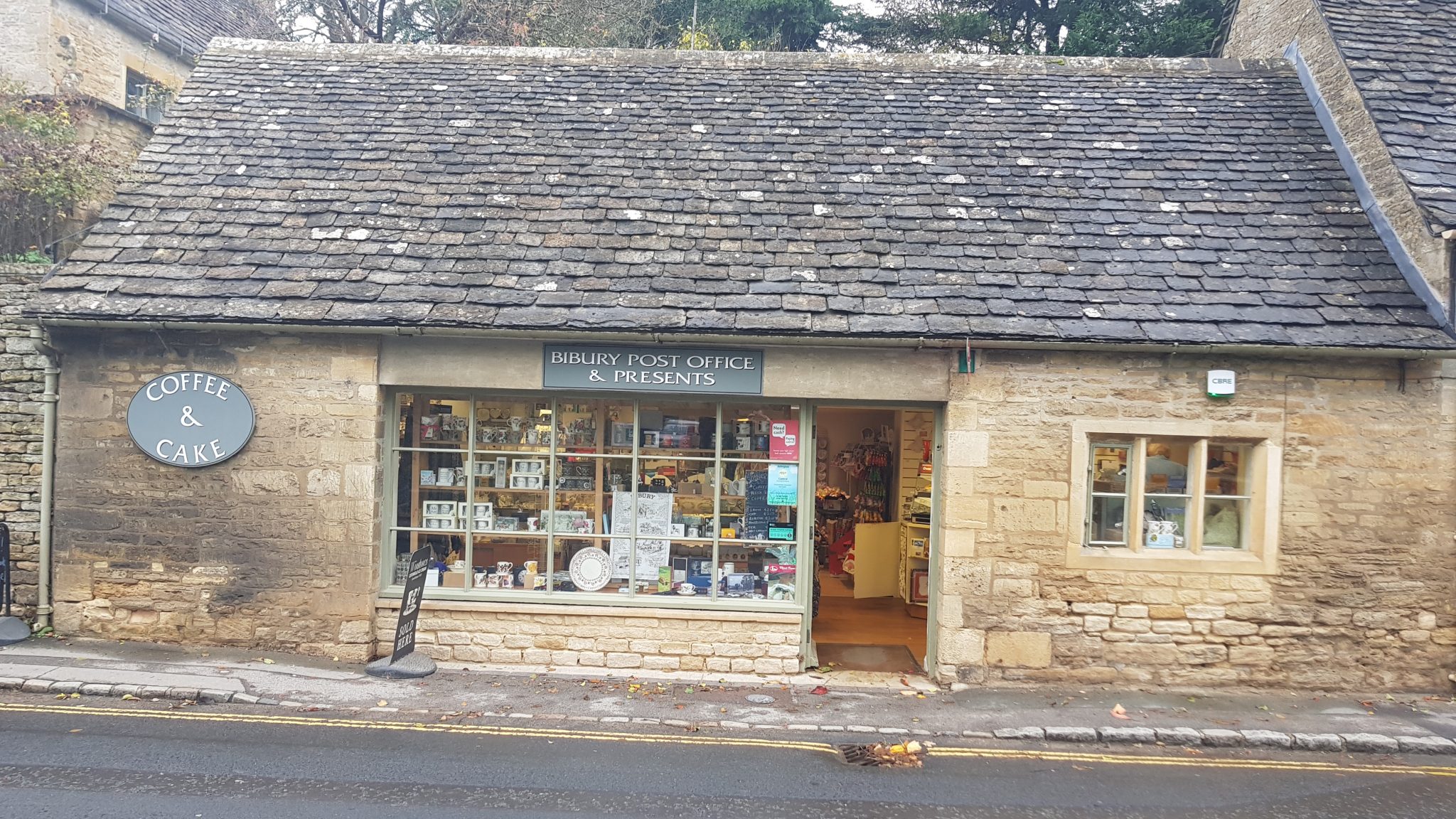 Bibury village history
Bibury is a village located in the Cotswolds, a designated Area of Outstanding Natural Beauty in Gloucestershire, England. The village is believed to have been founded in the 7th century and is recorded in the Domesday Book of 1086. Its name is thought to come from "Bibba's burg", meaning "Bibba's fortified place".
During the Middle Ages, Bibury was an important center for the wool trade. The village grew and prospered, with the construction of many fine stone buildings that still stand today. One of the most famous landmarks in the village is the 14th-century church of St. Mary, which features a striking Perpendicular Gothic tower and stained-glass windows that date back to the 15th century.
In the 17th century, Bibury became known for its thriving silk industry. Many of the stone buildings that line the banks of the River Coln were once weavers' cottages. Today, these buildings are a popular attraction for visitors, who come to marvel at their charm and unique architecture.
In the 19th century, Bibury saw the arrival of the railway, which brought new opportunities for commerce and travel. The village has since become a popular destination for tourists seeking to explore the Cotswolds and its many historic and scenic sites.
Bibury tourist information
Bibury is a charming village in the Cotswolds that attracts many visitors each year. Here are some tourist information and things to do in Bibury:
Arlington Row: This iconic row of weavers' cottages is one of the most photographed sites in England. It is now owned by the National Trust, and while the cottages and gardens are not open to the public, one of them can be rented out as a holiday cottage.
St. Mary's Church: This beautiful church features a Perpendicular Gothic tower and stained-glass windows that date back to the 15th century. It is well worth a visit for its architecture and historical significance.
River Coln: The river runs through Bibury, and it is a picturesque spot for a stroll or a picnic. You can also go fishing or take a guided walk along the river.
Bibury Trout Farm: This family-run business offers fishing and fishing lessons on their privately owned stretch of the River Coln. You can also purchase freshly caught trout from their shop.
Cotswold Wildlife Park and Gardens: This nearby attraction is home to over 260 species of animals and birds, as well as a beautiful botanical garden.
Local Shops and Cafes: Bibury has several quaint shops and cafes where you can buy souvenirs or grab a bite to eat. Be sure to try some of the local specialties, such as Cotswold cheese and real ale.
Overall, Bibury is a must-visit destination for anyone exploring the Cotswolds, with plenty of natural beauty, history, and charm to enjoy.
Pubs in Bibury
Bibury is a picturesque village in the Cotswolds region of England, known for its charming architecture and natural beauty. While there are several pubs in the area, I can recommend a few that are particularly popular with locals and visitors:
The Swan: This historic pub is located in the heart of Bibury and has been serving drinks and food since the 17th century. The menu includes traditional pub fare and the atmosphere is cozy and welcoming.
The Catherine Wheel: Another old pub with a great atmosphere, The Catherine Wheel is known for its selection of real ales and its live music events. It's a popular spot for locals and visitors alike.
The Village Pub: Located just outside of Bibury in the neighboring village of Barnsley, The Village Pub is a gastropub that serves elevated cuisine made with locally sourced ingredients. The menu changes frequently to reflect the seasons, and there's an extensive wine list to accompany the dishes.
The Bibury Court Hotel: If you're looking for a more upscale experience, the Bibury Court Hotel has a lovely bar with an extensive selection of cocktails, wines, and spirits. The hotel itself is a historic building with beautiful gardens and a charming atmosphere.
These are just a few of the many pubs and bars in Bibury and the surrounding area. I hope this helps you find a spot to enjoy a drink and some local flavor!
Bibury shops
Bibury is known for its picturesque architecture and quaint shops. Here are a few shops that you may want to check out while you're there:
The Bibury Trout Farm: This farm is located on the outskirts of the village and has been in operation since the 1900s. In addition to selling fresh trout, they also have a gift shop that sells locally made products like pottery, jams, and honey.
The Bibury Gift Shop: Located in the center of the village, this shop sells a range of gifts and souvenirs, including jewelry, home decor, and locally made crafts. It's a great spot to pick up a memento of your visit to Bibury.
The Cotswold Cheese Company: This cheese shop is located in the village of Burford, a short drive from Bibury. They specialize in British cheeses and have a wide selection of dairy products, as well as chutneys, crackers, and other accompaniments.
The Bibury Antiques Emporium: If you're a fan of vintage and antique finds, this shop is worth a visit. They have a range of items from different eras, including furniture, jewelry, and artwork.
The Cotswold Shop: This shop, located in Stow-on-the-Wold, is a bit further afield but worth the trip. They specialize in British-made gifts and souvenirs, including pottery, textiles, and food products.
These are just a few of the many shops and boutiques in and around Bibury. Whether you're looking for local products, antiques, or unique gifts, there's sure to be something that catches your eye.
Places to visit near Bibury:
Is it worth visiting Bibury village?
Absolutely! There is so much to do in this seemingly sleepy village, and we all need some time away from the busyness of our everyday lives. It's the ideal getaway for those who enjoy a tranquil countryside escape, while also soaking in the history of the area and visiting famous locations from blockbuster films. With all that in mind, you can consider Bibury UK as one of the best places to visit near London.
It may be small, but this Cotswold village has some of the best tasty treats in Gloucestershire, and you won't find an afternoon tea quite like what is being offered here. Regardless of the reason you are visiting, it is not a trip you will soon forget and certainly one that won't be regretted.
Without a doubt, Bibury is one of the best villages to visit in Europe.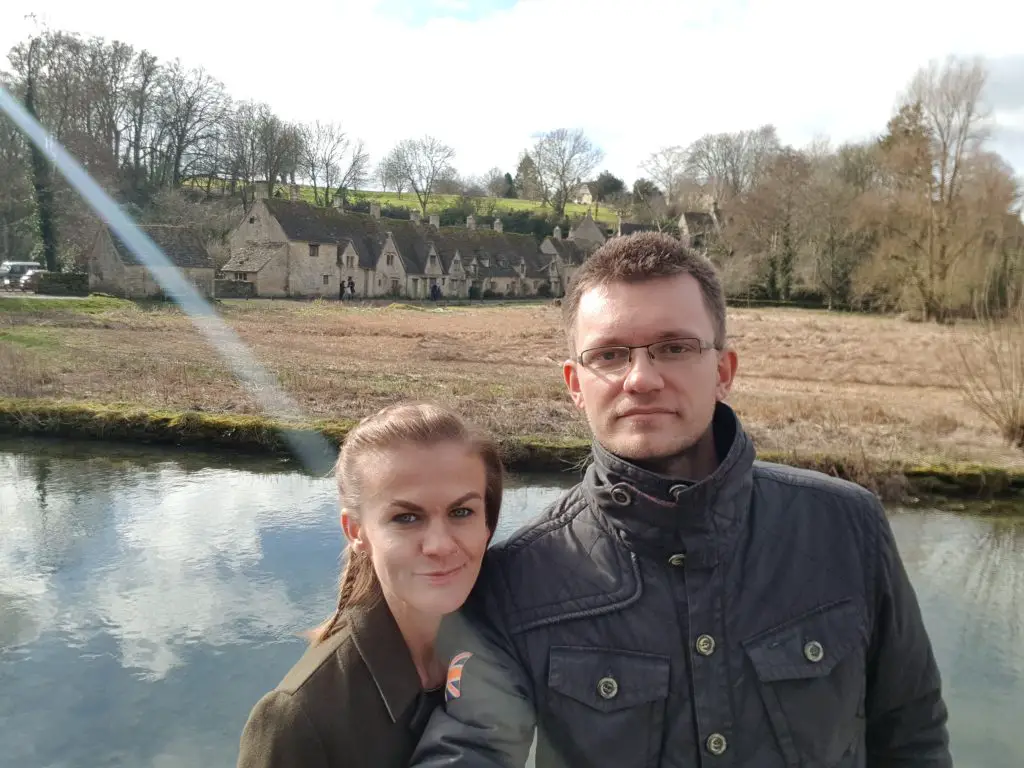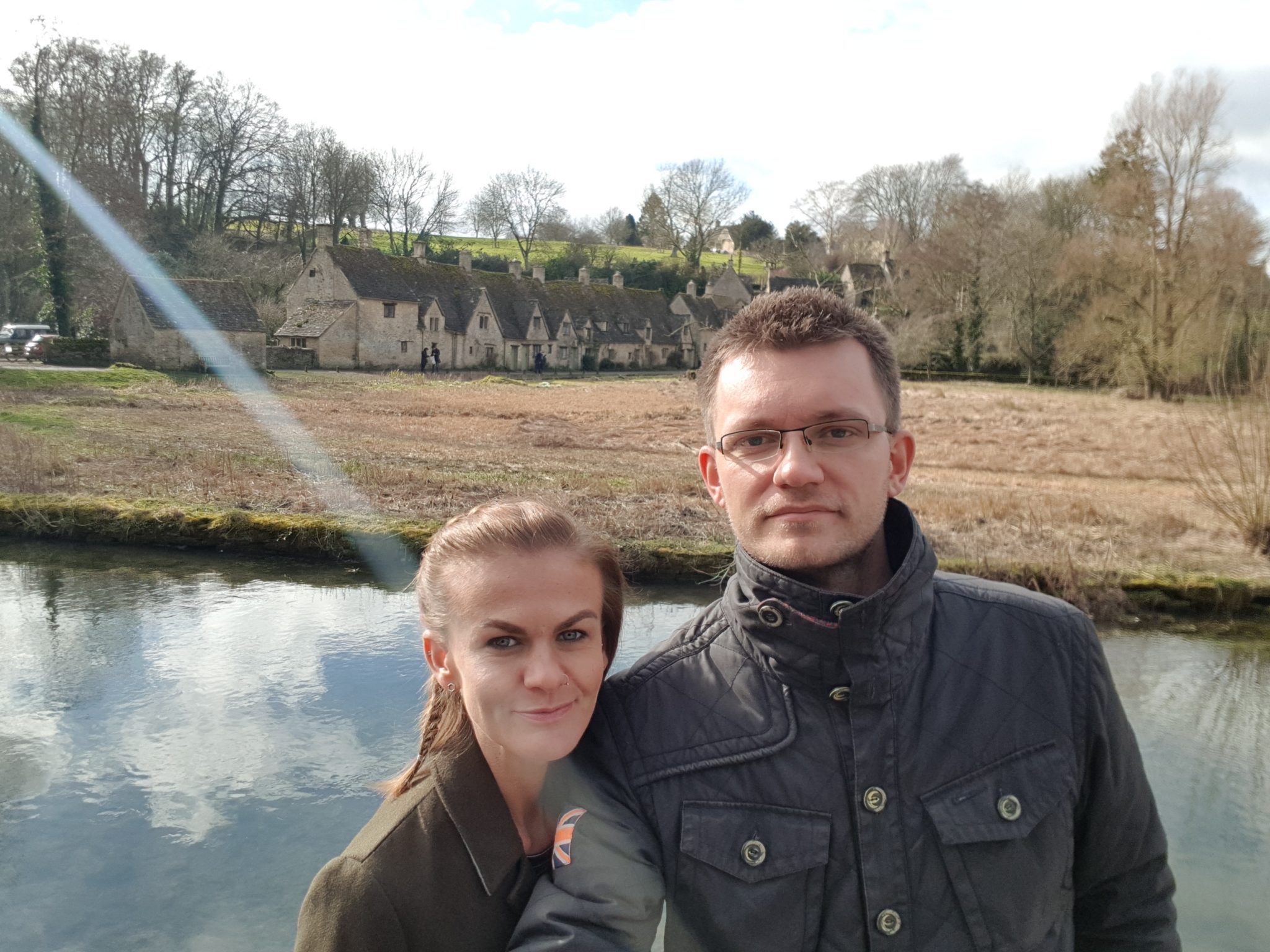 Love England and the rest of the UK?
Read our other articles related to this stunning country: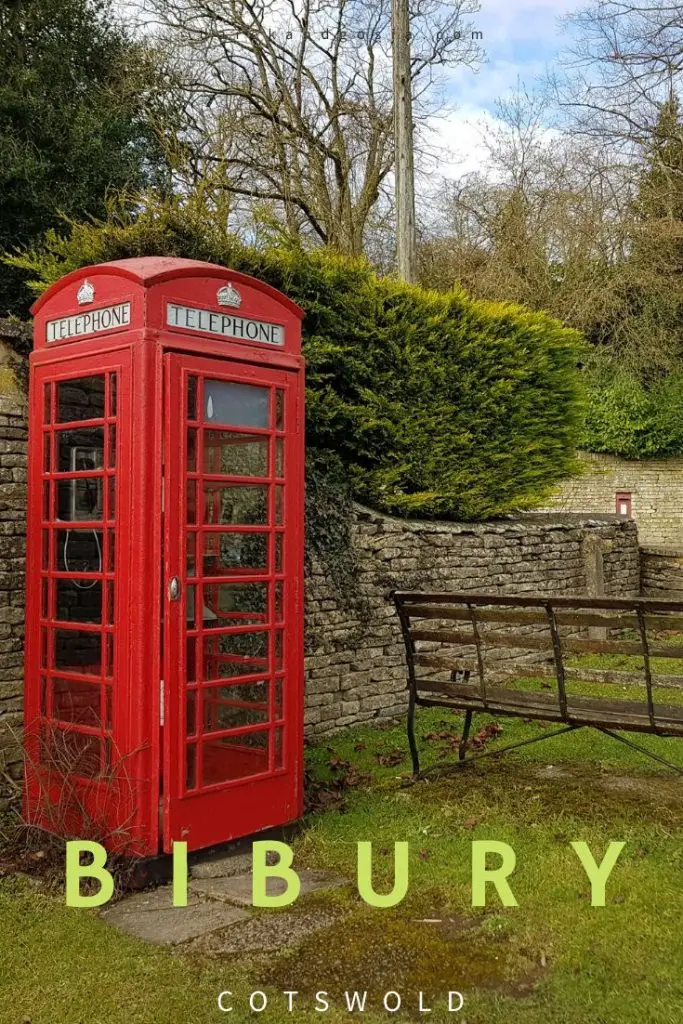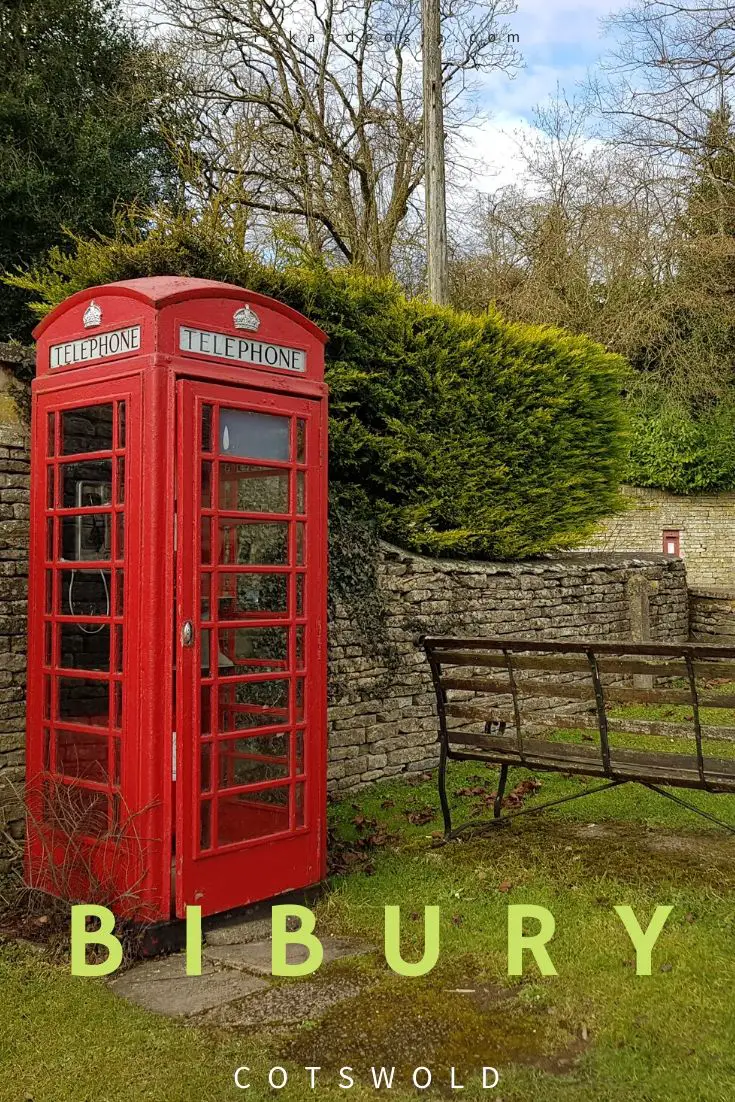 Articles you may like: