Weird Iceland? Yep, that's what we thought too! You'd think places like the Blue Lagoon, Gullfoss & Geysir would sum up the most unique corners of this icy wonderland. But hold onto your woolen hats!
Learn why we semi-regret visiting Iceland… and not for the reasons your grandma warned you about.
For real, why is everyone and their pet puffin suddenly so keen on digging up the unusual things to do in Iceland or hunting for those hidden gems scattered around the island? Is there some secret society of Iceland enthusiasts we don't know about?
Driven by sheer curiosity (and a touch of FOMO), we embarked on our very own chilly quest. Not just to tick off the usual touristy stuff to do in Iceland, but to unearth those oddball experiences that would make even a Viking raise an eyebrow.
And guess what we found?
Sadly (or hilariously, depending on your sense of humor)…
We can swear on a stack of fermented shark meat that every nook and cranny of this place holds a surprise! So, if you're ever pondering over what not to miss in Iceland, let's just say: expect the unexpected!
Next time you overhear someone chirping about some cool places in Iceland, give them a wink. You've seen things. Icy, weird, wonderful things. And you wouldn't have it any other way!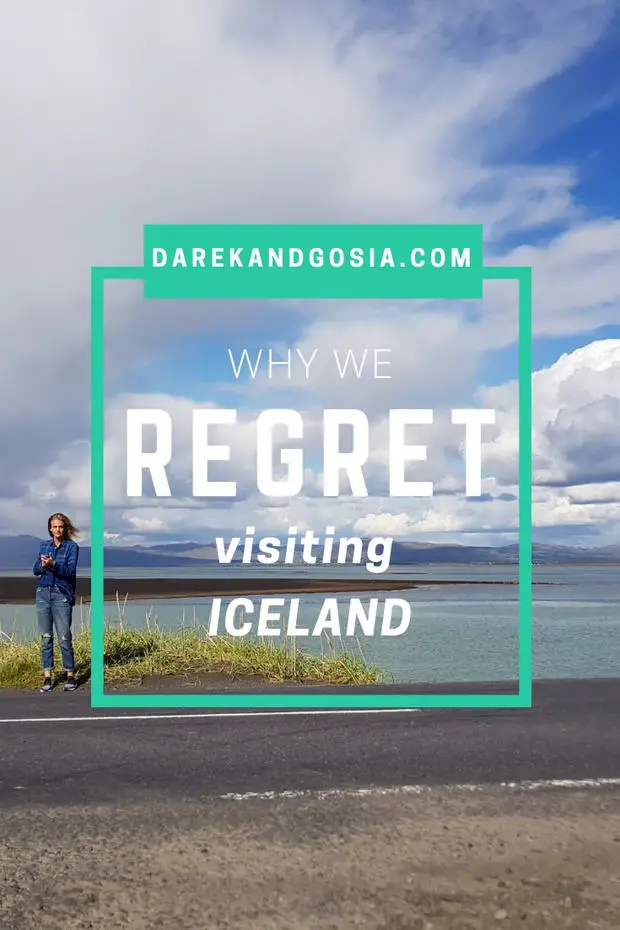 Unusual things to do in Iceland you will be disappointed with:
1. ICEland – a fake name
Must see in Iceland? You probably think that seeing ice would be one of the most interesting things to do in Iceland, right? Do you really hope you will see ice everywhere? Good luck with that my friend!
I guess, they must have stolen the name from Greenland as there is not much ice to be seen.
| Expectation | Reality |
| --- | --- |
| Icy landscapes | Mostly green |
| Snow 24/7 | Weather roulette |
| Eskimos | Just normal, cold folks |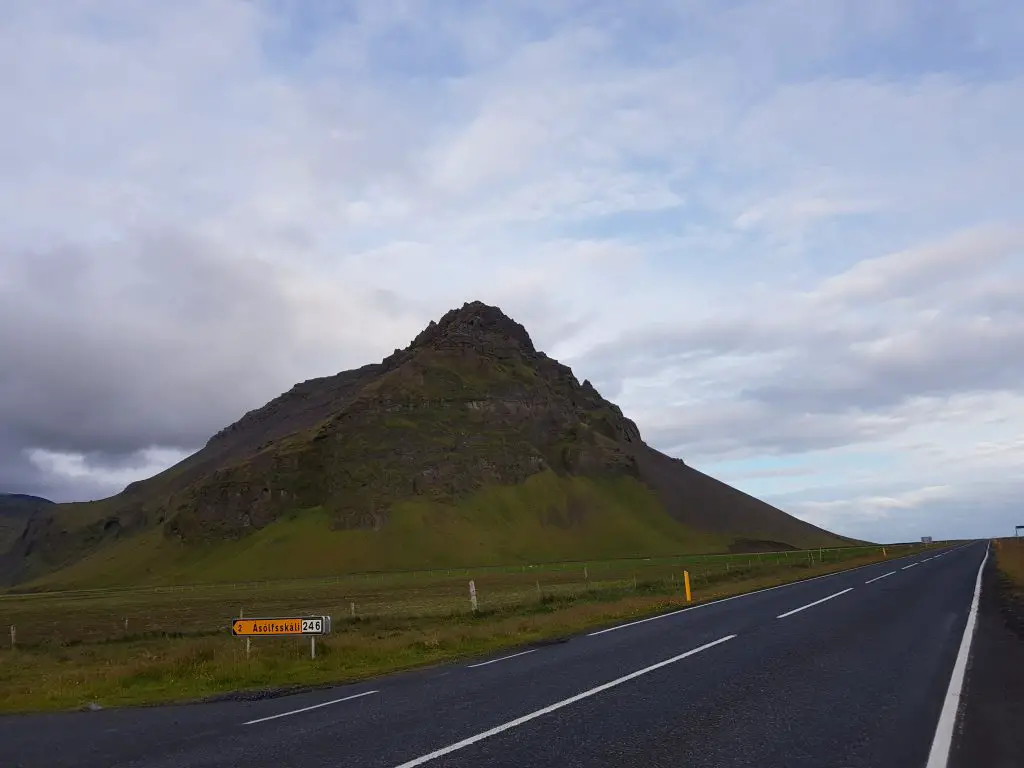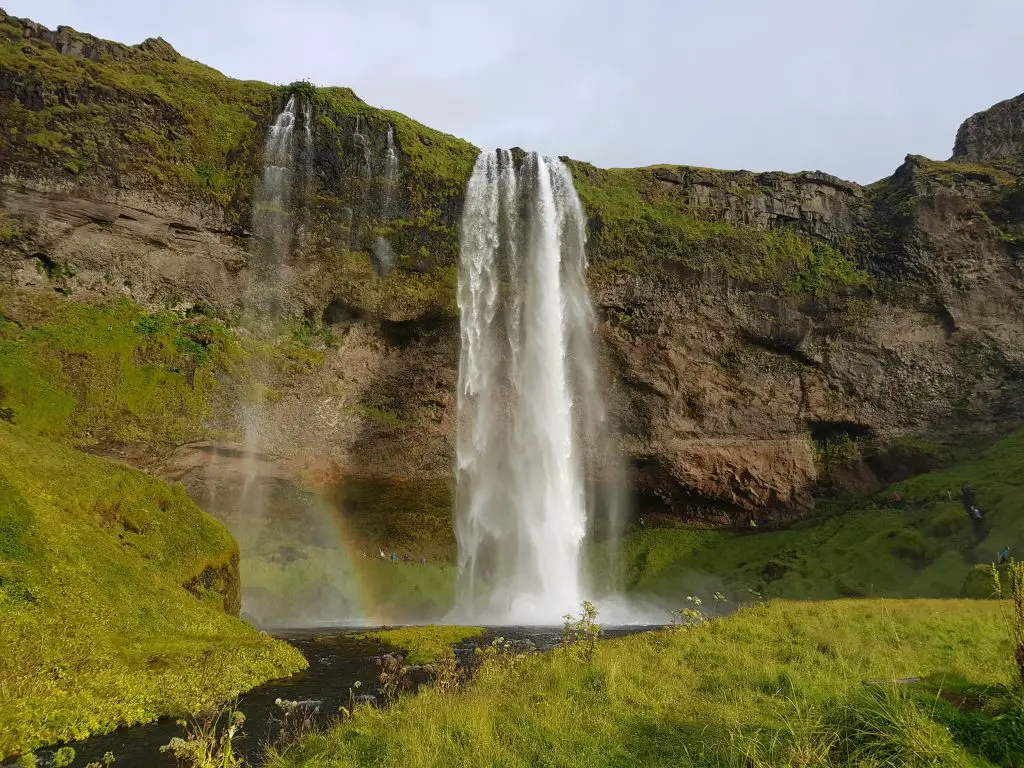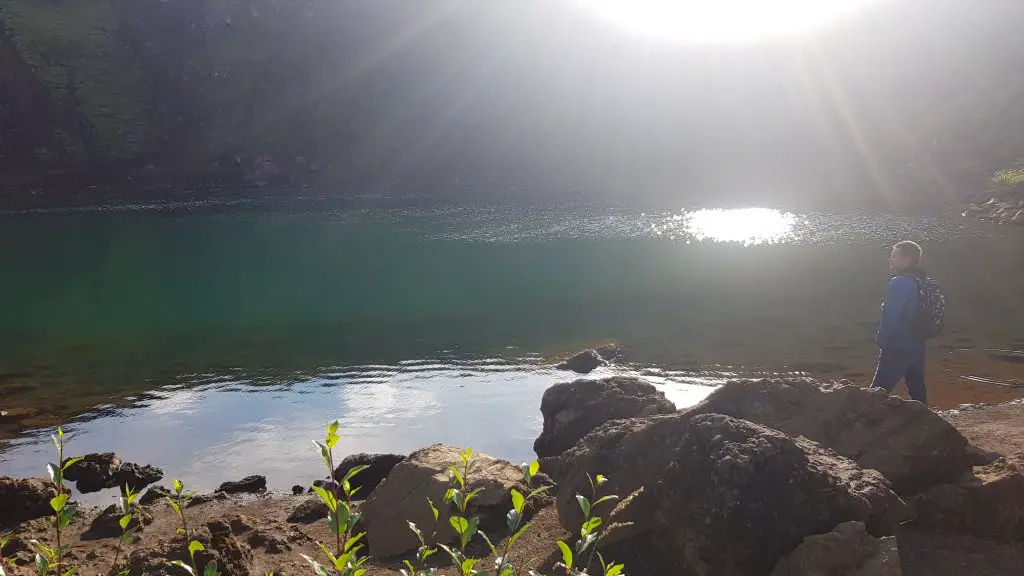 So, why would you like to visit Iceland if they lie to you from the start?!
READ ALSO: Do I have to shower naked at Blue Lagoon?
2. Weather – a huge reason you should not visit Iceland
What to visit in Iceland? As they say in Iceland "if you are not happy with the weather, just wait and it will change soon".
Well, we were waiting…
5 minutes…
30 minutes…
Dammit! We wouldn't have seen anything if we were to follow their advice!
Be strong! Go exploring in the rain! It will not stop!
Who would even bother to visit Iceland to travel in the rain?
3. Do not visit the Blue Lagoon!
Where to visit in Iceland? There are many reasons to skip Blue Lagoon:
They make you pay to get a hot bath! Are you that crazy to pay for it? You can get a nice bath at your hotel!
The water is way too hot (39 Celsius) – I would rather have my bath in a bit colder water.
You will have to take a shower before bathing! – Icelanders are very weird.
They give you a kind of mask instead of soap! What shall I do with it? Put it on my face?!
While you are bathing, there are dozens of people taking pictures – well, Icelanders don't know what privacy is!
Not sure, what you are thinking now. But visiting Blue Lagoon is definitely not the best things to do in Iceland…
There are some great hotels not far from the Blue Lagoon, but you will not be able to afford them.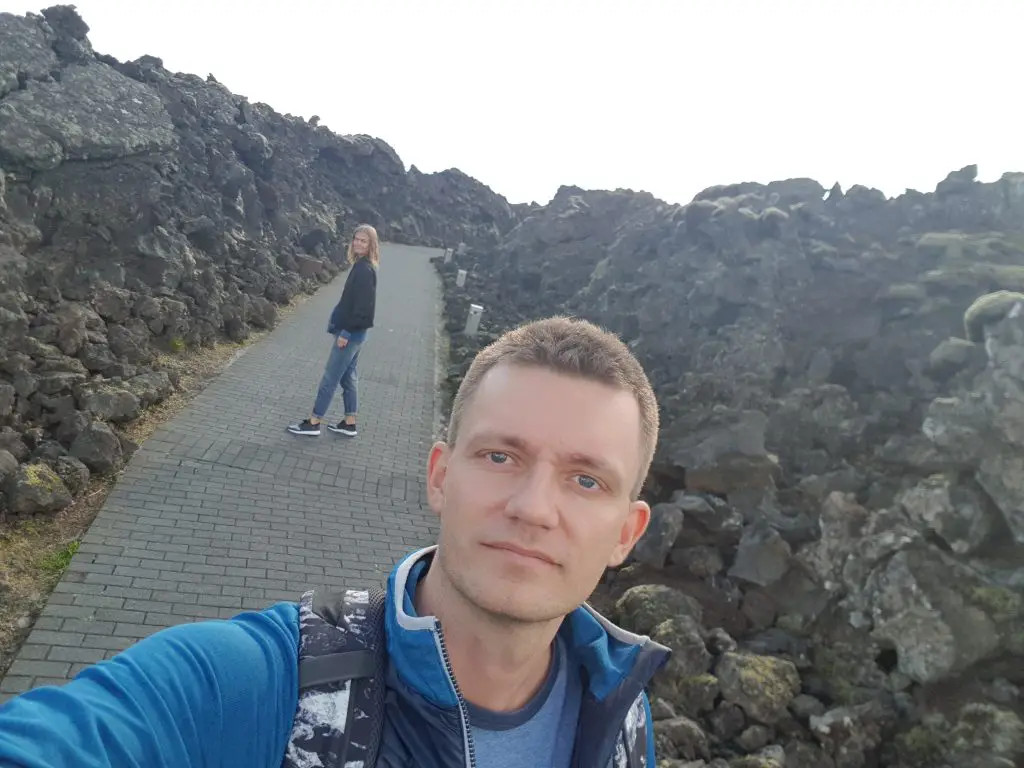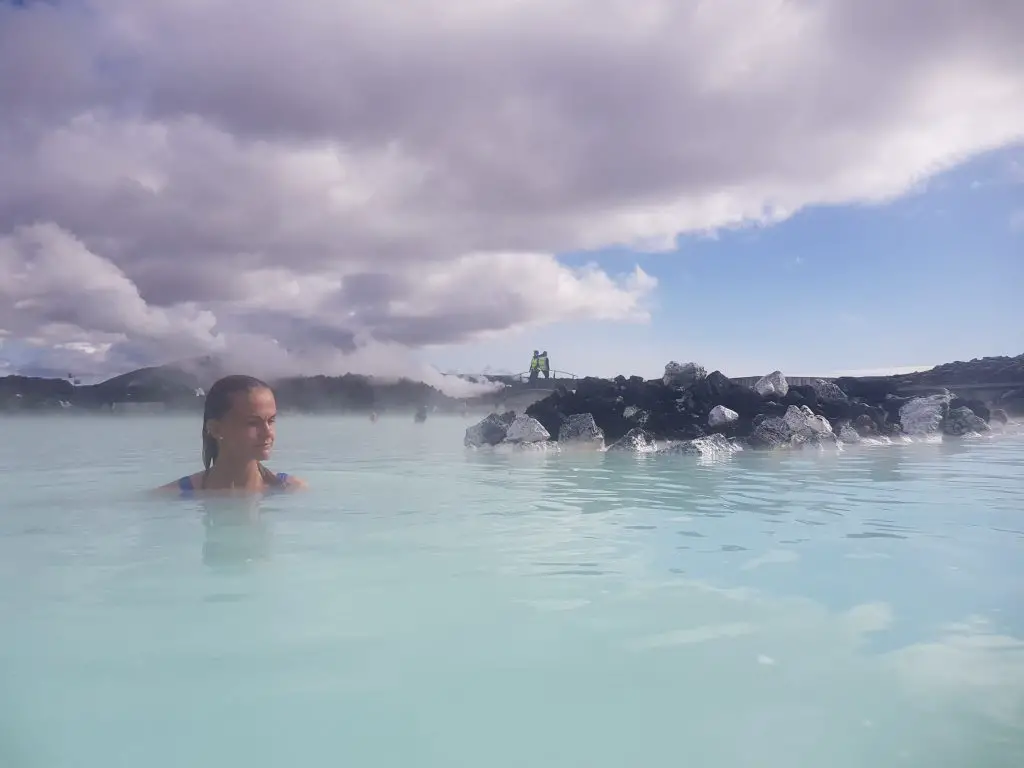 4. Very disappointing trip to Diamond Beach
Places to visit Iceland? This is supposed to be a top attraction and a very unique thing to do in Iceland. Yes, the perspective of being finally rich was very appealing. But hold on!
The Diamonds are fake!
I know! What a big FAT lie!
Why the hell they have named the beach like that?! It's very miss-leading!
Don't even think you will make money out of this trip!
We have collected a few (please don't tell them as we are not sure this was totally legal!) but none of the diamonds has survived the journey back to London!
| What You Thought | What You Get |
| --- | --- |
| Actual diamonds | Fake ice crystals |
| Instagram riches | Zip, nada, zero |
| New bling | Broken dreams |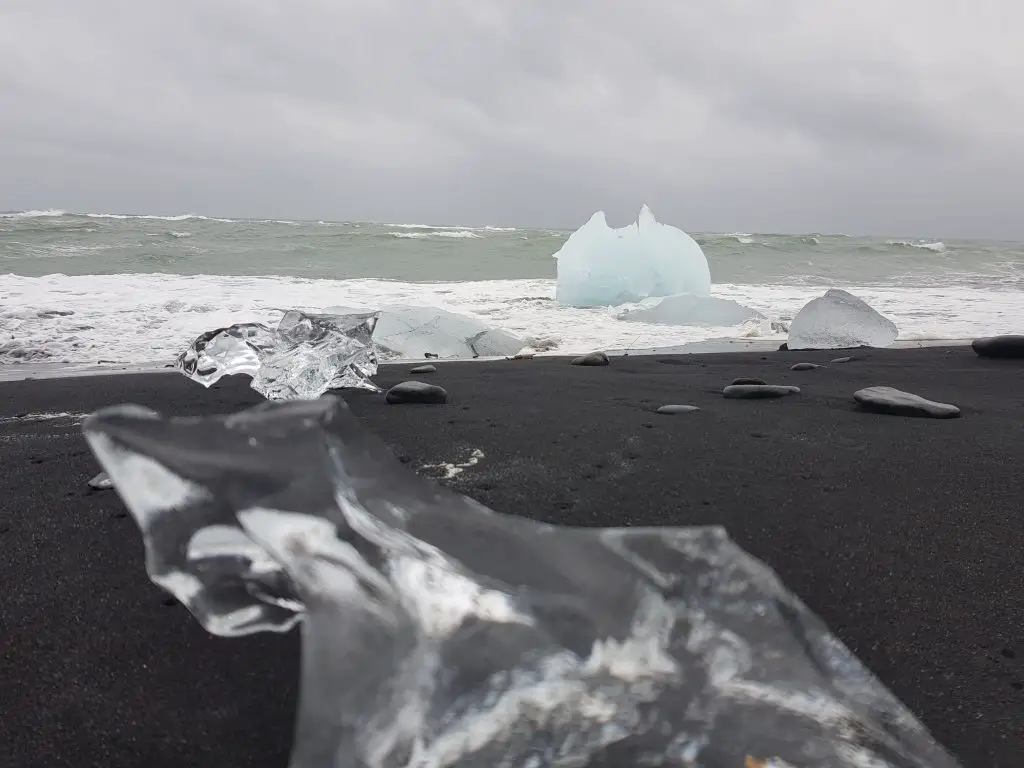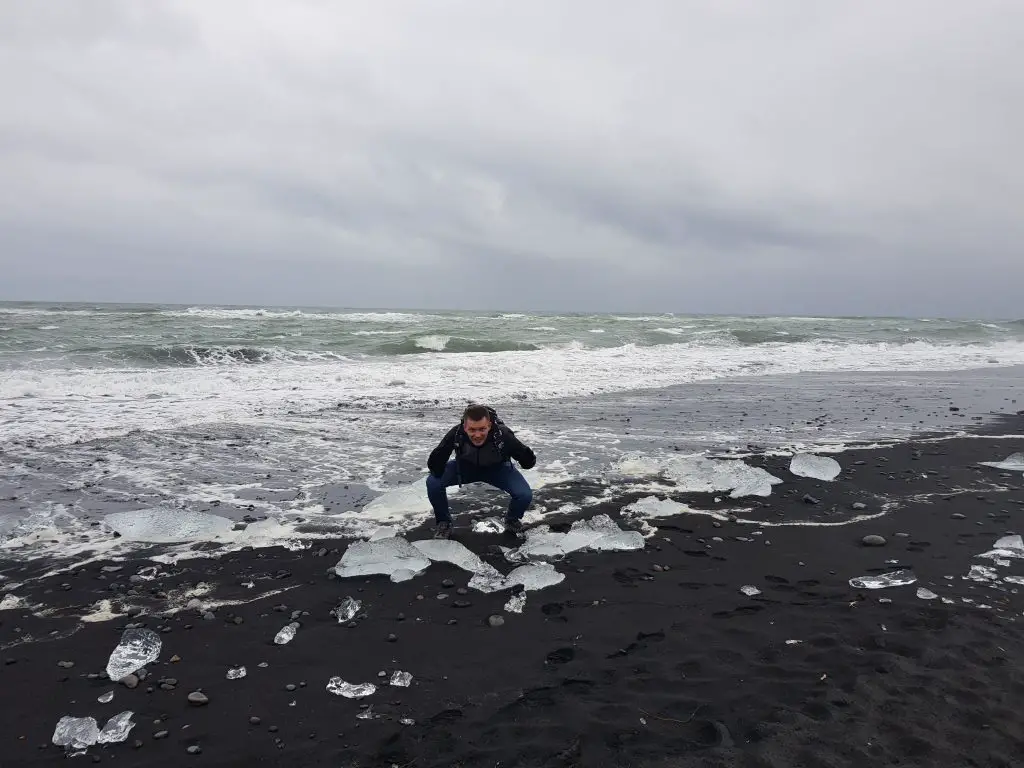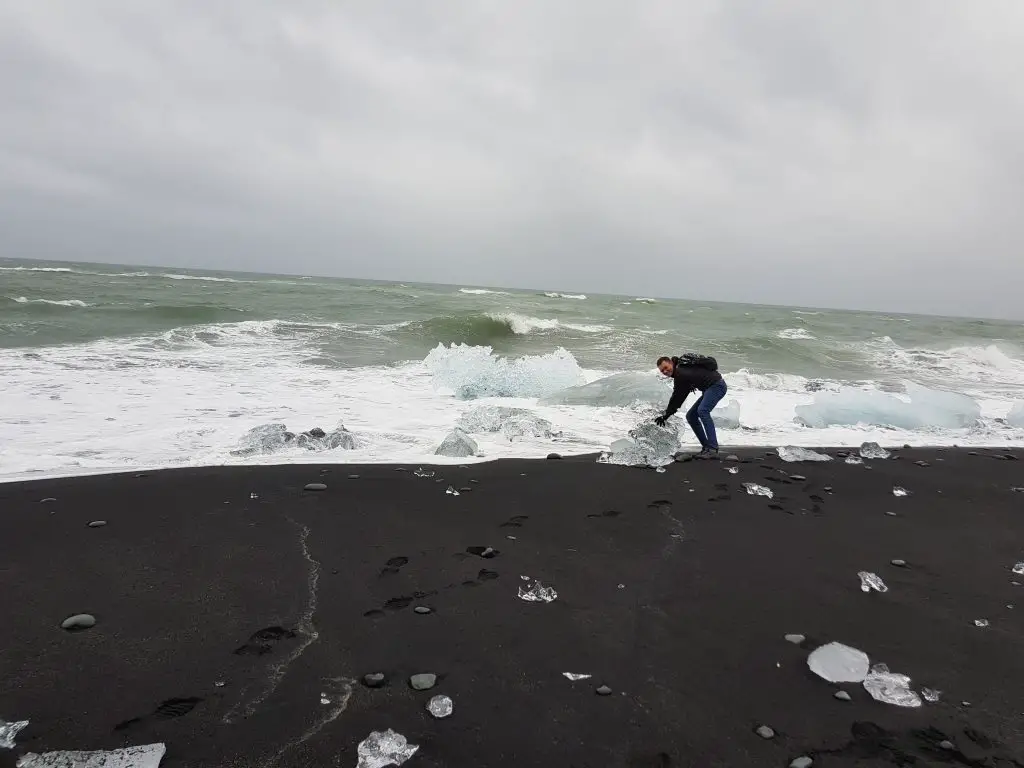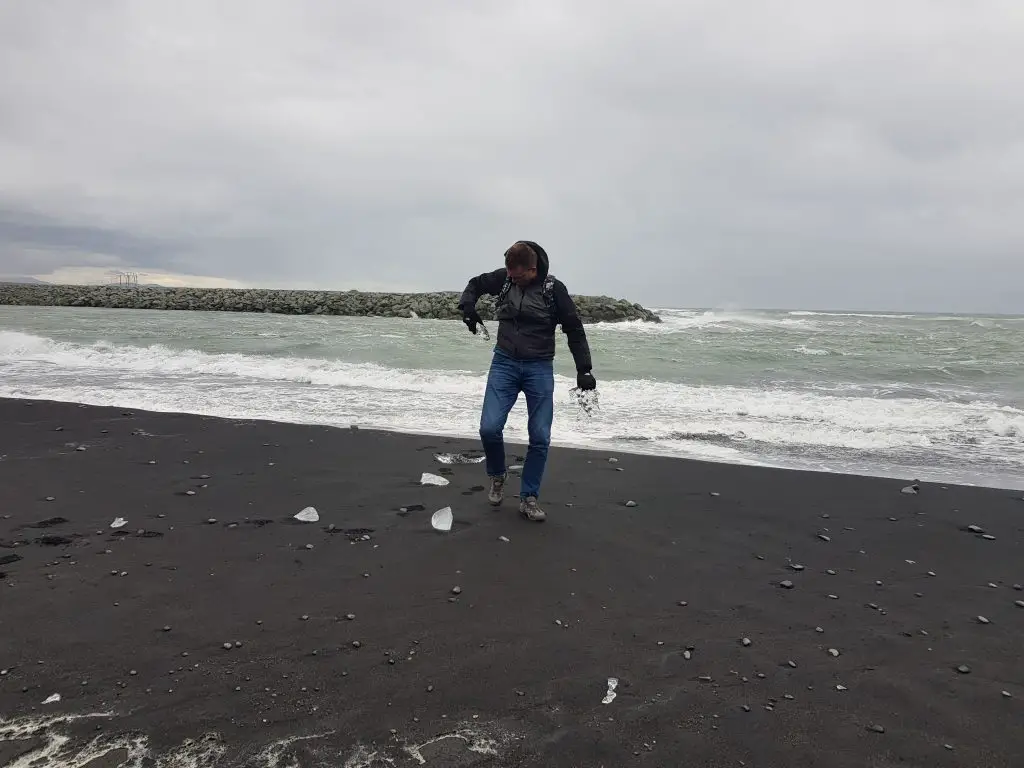 5. Do NOT visit Geysir in Iceland!
Best things to visit in Iceland? If you have never seen a geyser before, this would be very high on your list of unusual things to do in Iceland. But again…
The main Geysir is broken!
It erupts only after earthquakes, so you must be extremely lucky to see it – hopefully, you have more luck than us.
The main Geysir is not only broken but it also smells like old eggs!
So instead of the main attraction, they let you watch Strokkur, which is only 30m high.
I know… rubbish! But it gets worse…
If you would like to wash off the old-eggs-odour from your face, they will not let you! As you can't touch the water!
If you do that, you will burn your hands and the nearest hospital is 62 km away!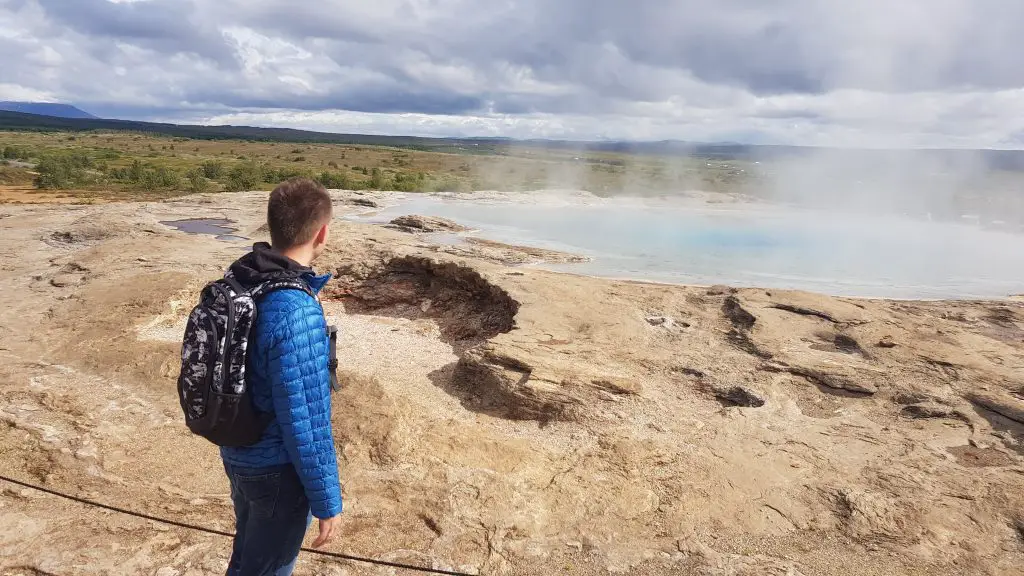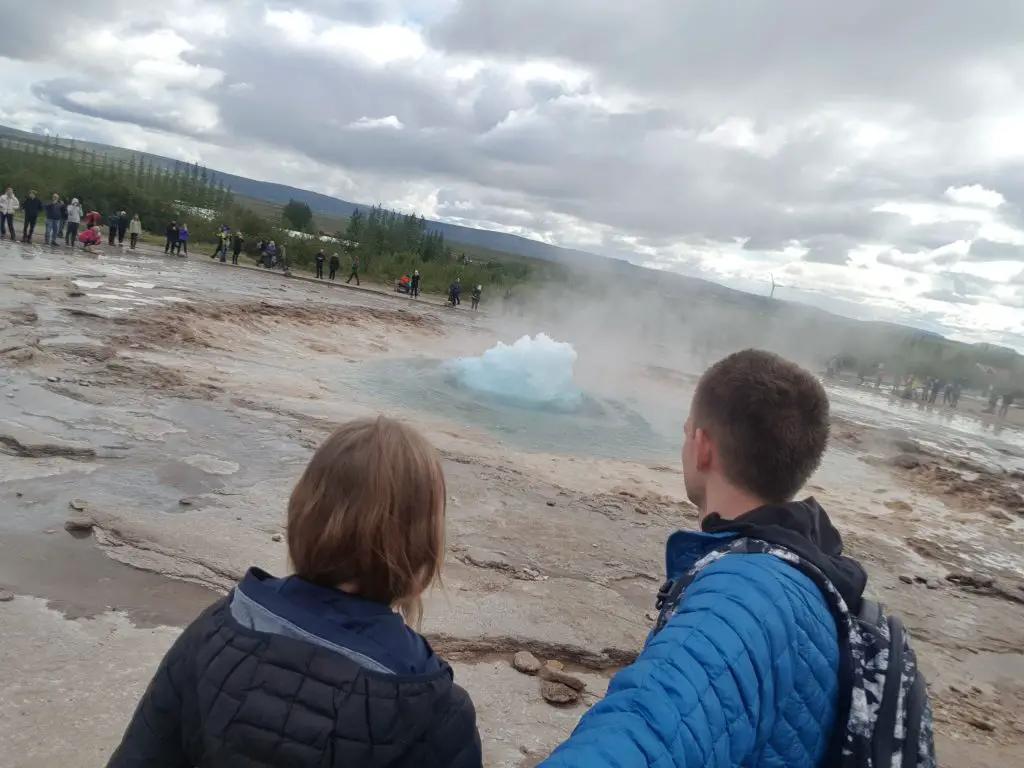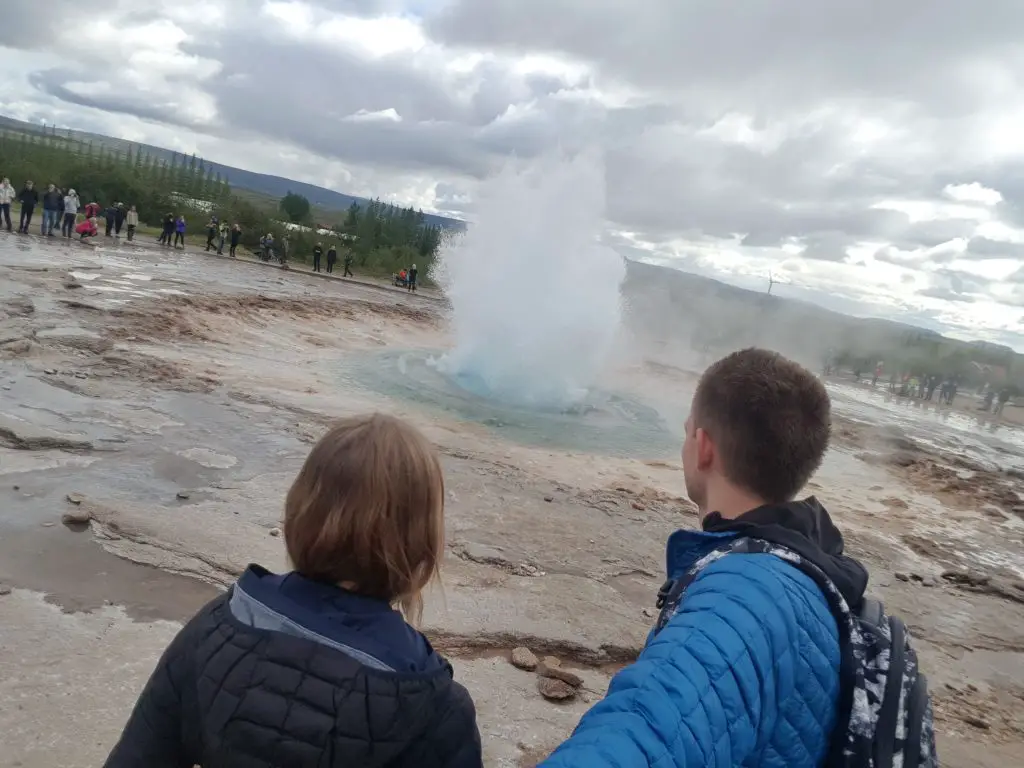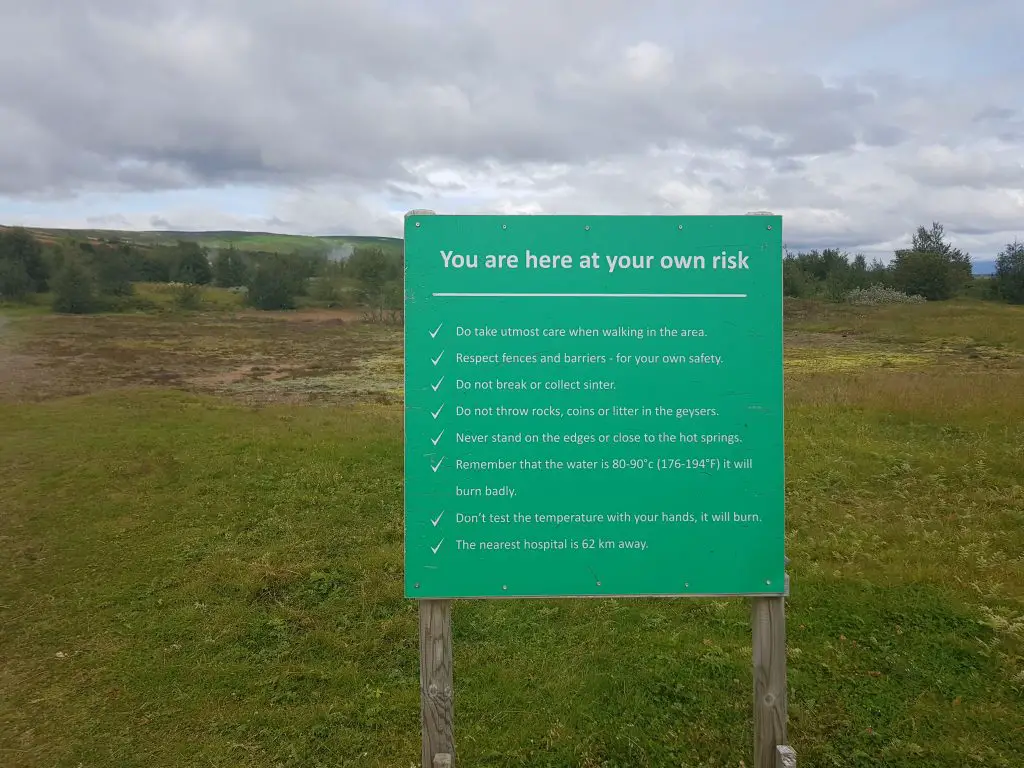 So, why the hell would go to see the Geysir in Iceland?
6. Not easy to buy pain-killers when you visit Iceland
Things not to do in Iceland? After your trip to Geysir (yes, the broken one!) you will end up either with burned hands or a massive headache.
Anyway, you will need strong pain-killers…
Bad news!
Those are considered medication in Iceland, so forget about getting your favourite Paracetamol from a petrol station. You will have to go to a pharmacy. More bad news is, that those are not open on Sunday – make sure you visit Geysir after the weekend.
7. Jökulsárlón Glacier Lagoon
Best Iceland places to visit? After a few disappointing trips, you probably think: OK, I have to see at least one of the unique things in Iceland. So you will go to the Glacier Lagoon.
They let you watch the amazing Glacier Lagoon but don't trust them! The icebergs have been painted in blue!
Who has ever seen such a colour of ice? Ice is white, right?!
There are organised boat tours to paint the ice-bergs! We have caught them red-handed (see that little boat in one of our pictures). Shall we call Greenpeace?!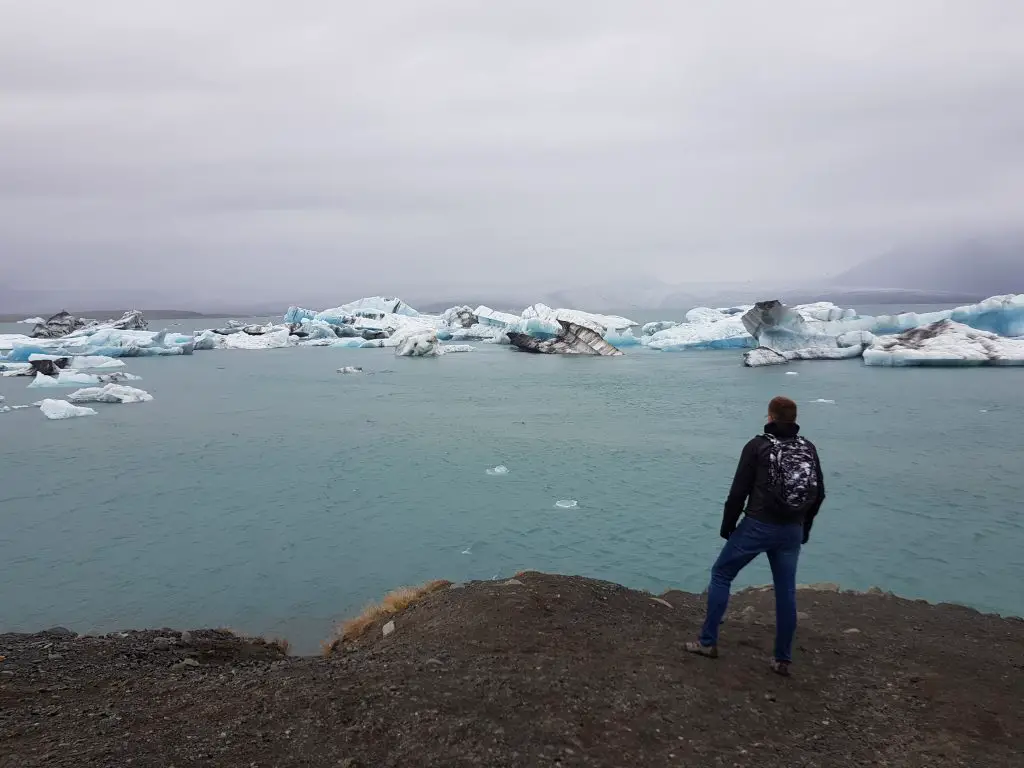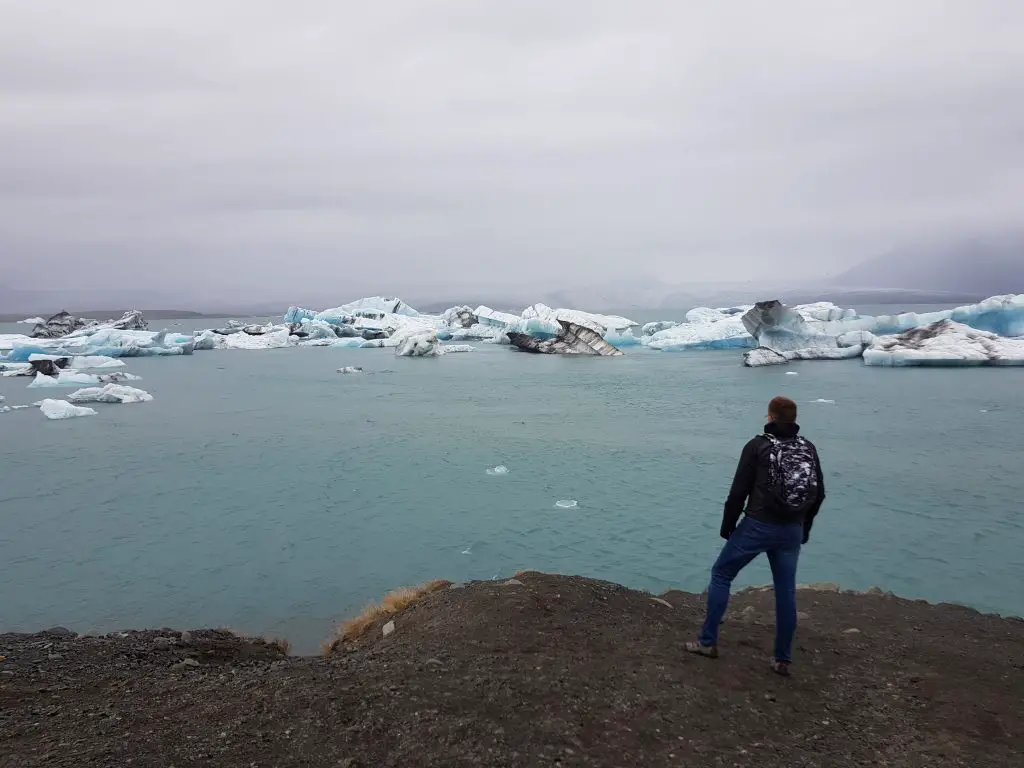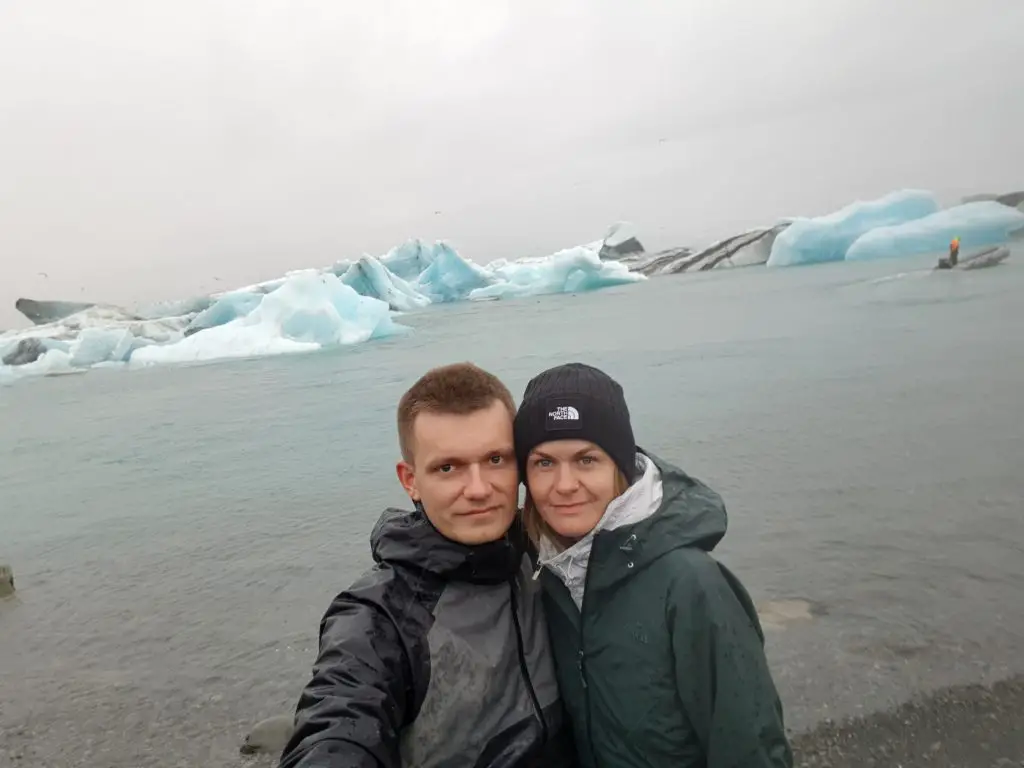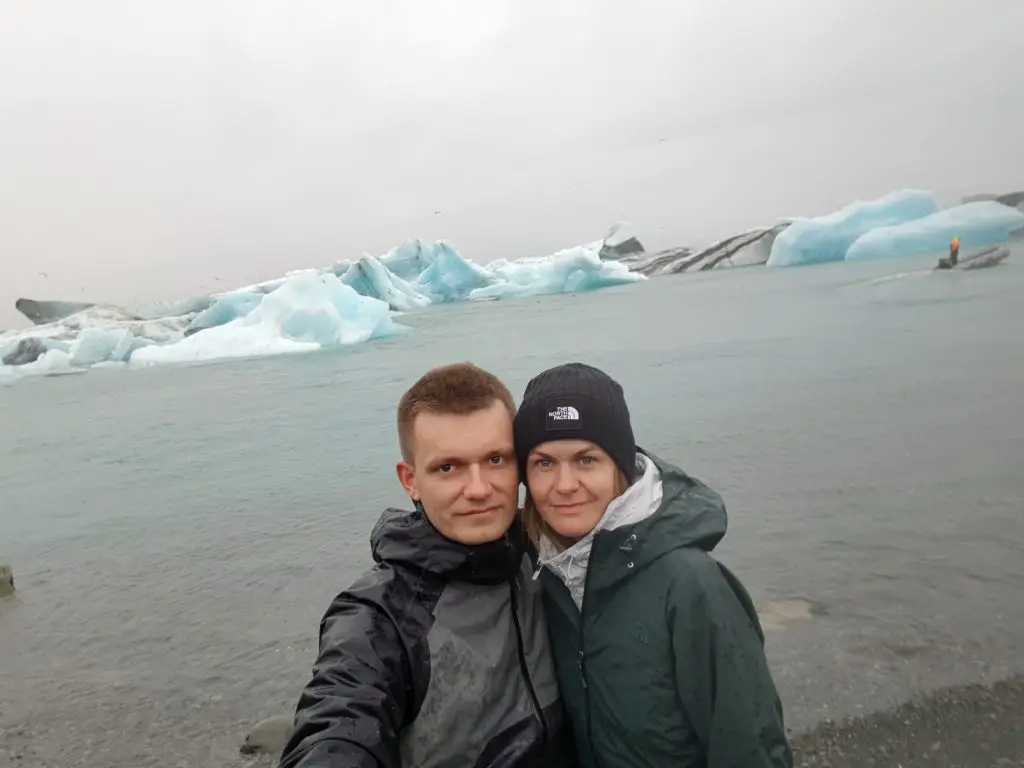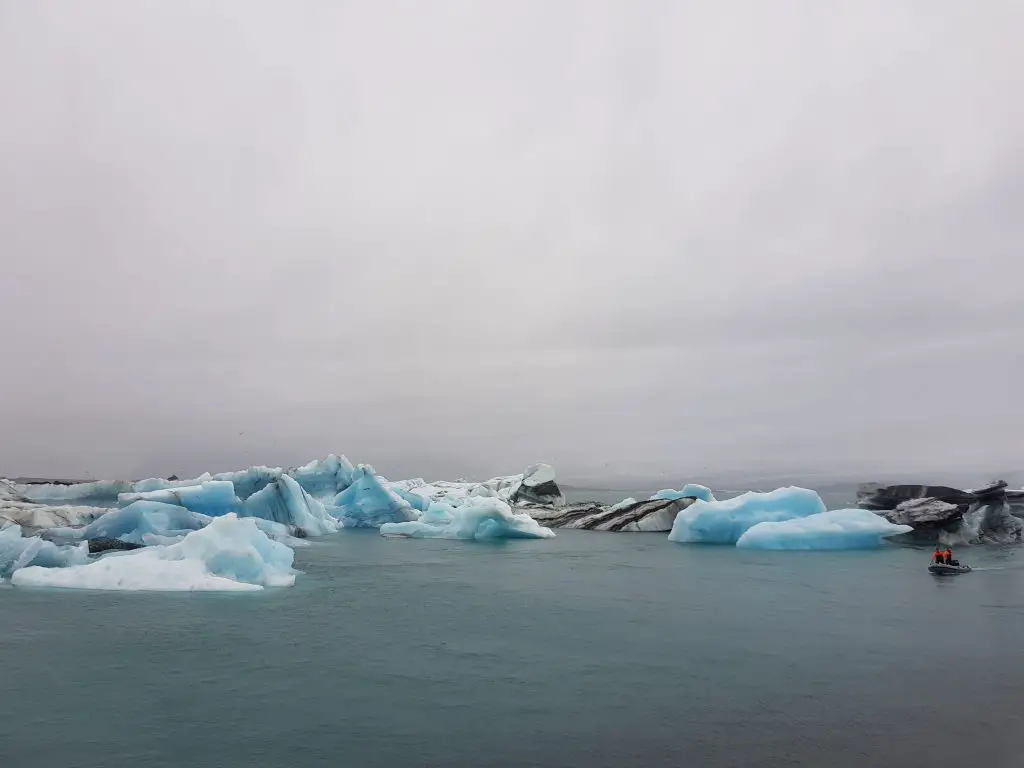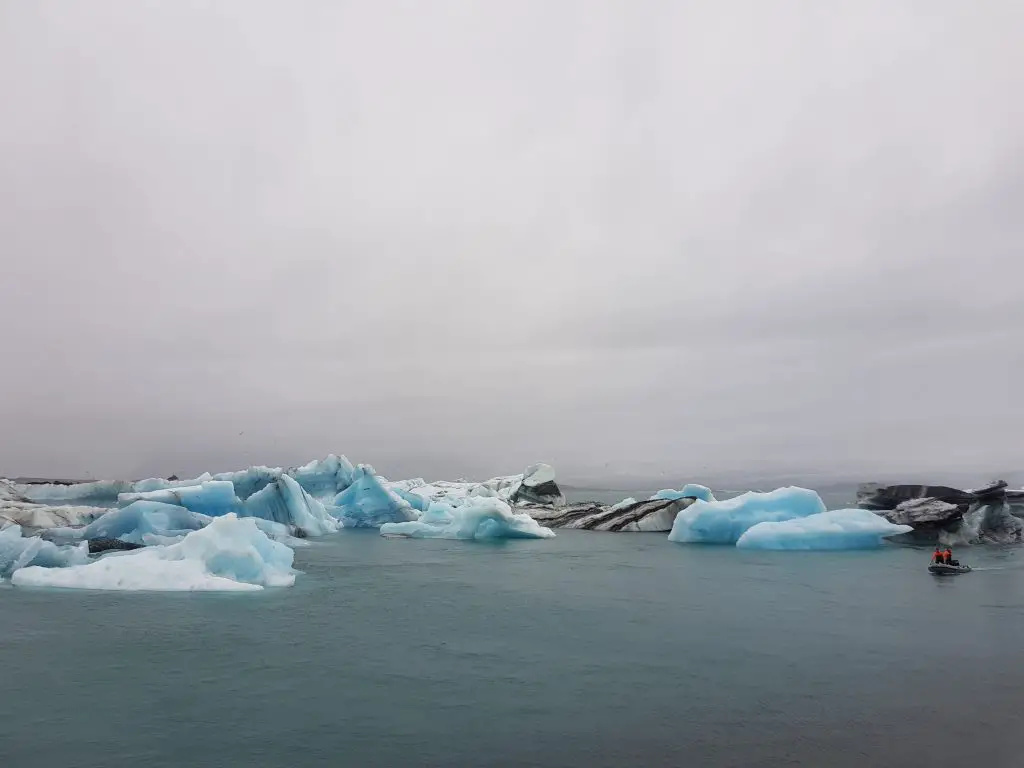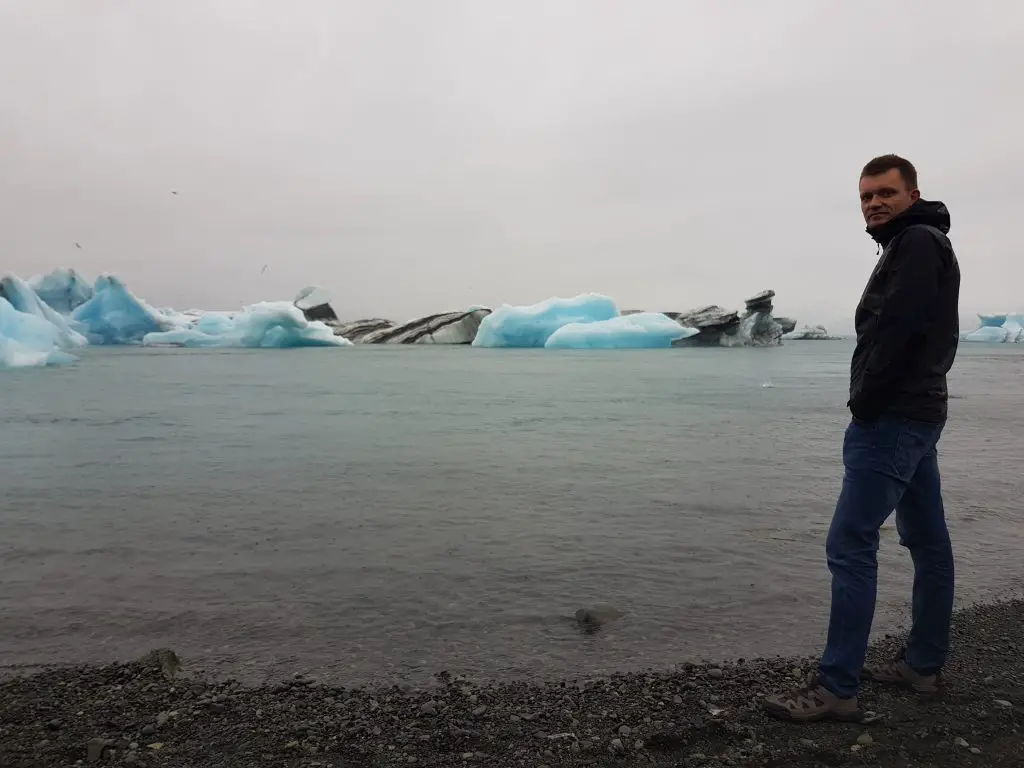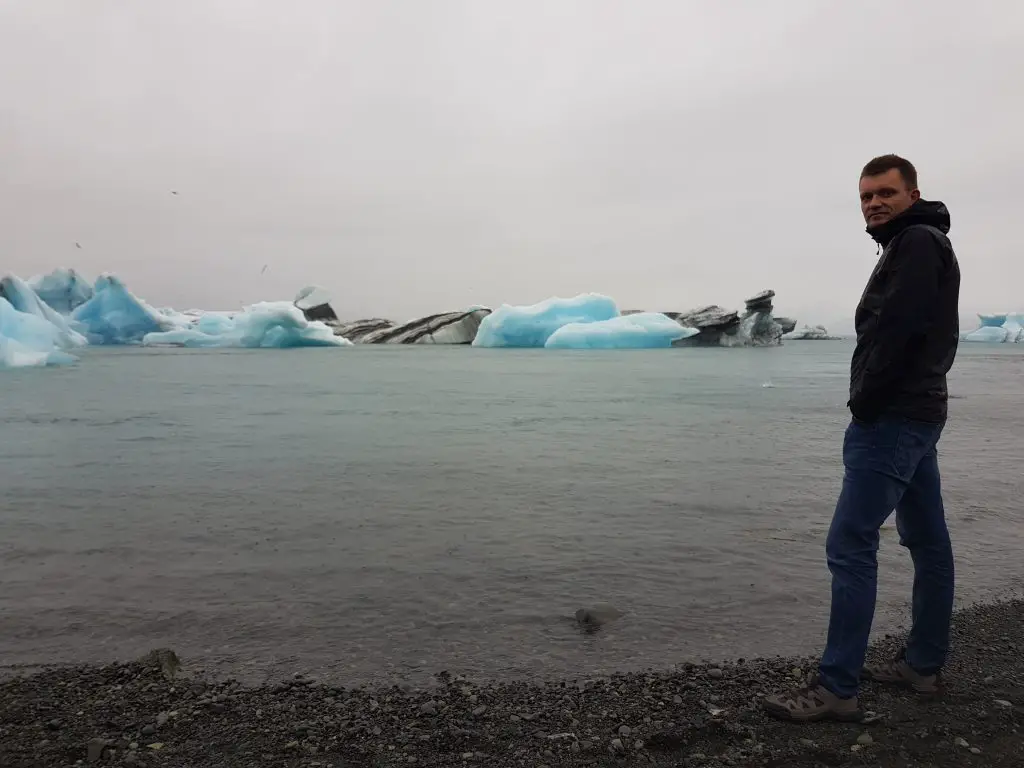 8. Gullfoss Falls
Iceland best places to visit? They let you watch this gigantic waterfall, which is nice of them. Finally! One of the best attractions and a unique thing to see in Iceland!
But only when you get there, they will tell you that it's not safe!
Why would you risk seeing the Gullfoss Falls in Iceland?
As we know, the weather is not really nice in Iceland. But somehow, they have managed to glue a rainbow to the Gullfoss – just so all tourists (whoever survives this extremely dangerous trip) can post a lovely picture of Iceland on Pinterest.
If you want to see the rainbow, be there before all the other tourists. Make sure you spend a night in the area.
| Fact | Fiction |
| --- | --- |
| Dangerous and slippery | Serene beauty |
| Crowded | Your private waterfall |
| Glued-on rainbow | Natural phenomena |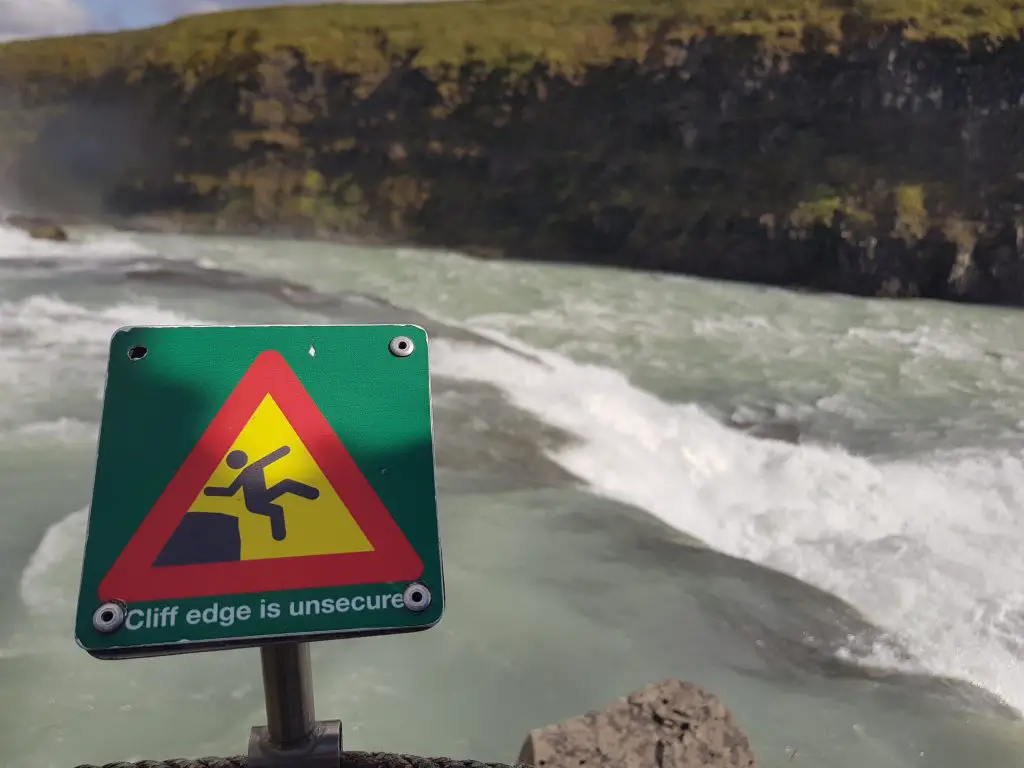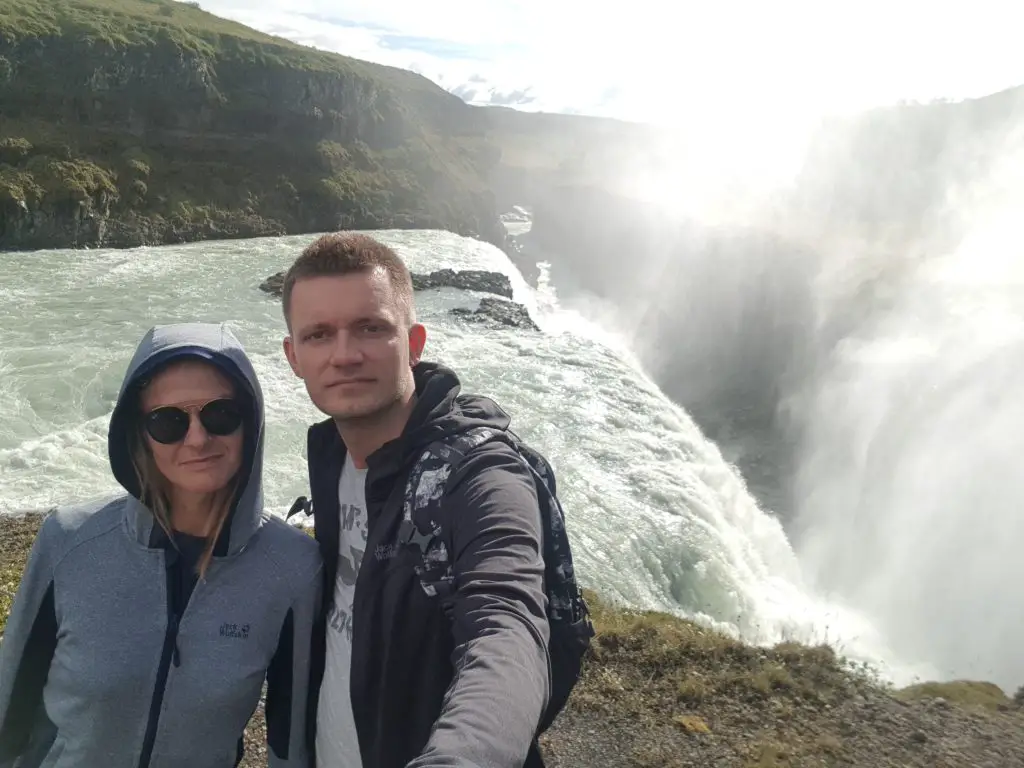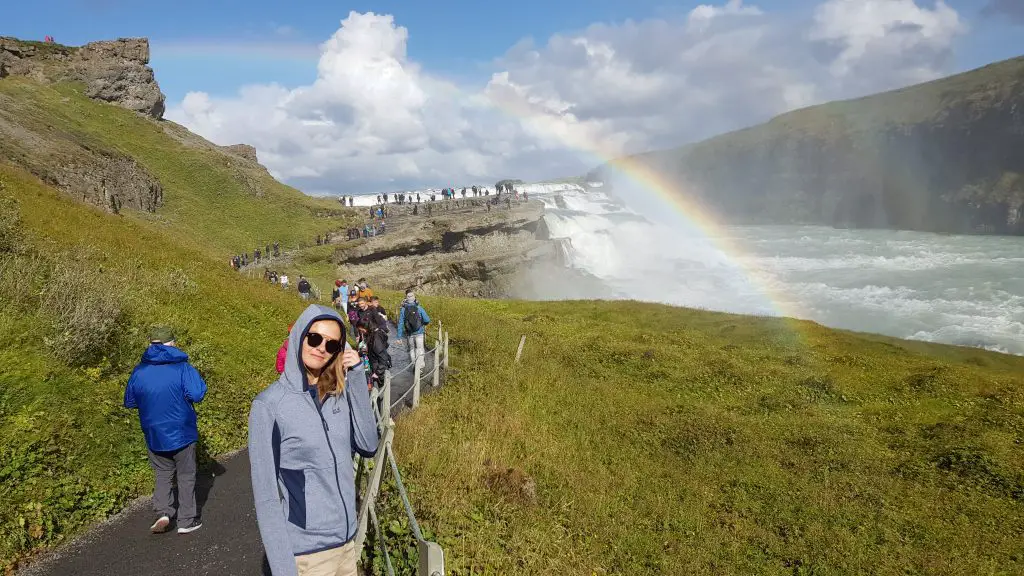 9. The sand is dirty, and all the beaches are black
Any Iceland must see? The good news (yes, finally one)! We have done the hard work for you and can confirm – there is no white sand on the island!
We have checked up close and even climbed on a mountain to double-check from up high – only black sand!
All fans of dirty shoes should stay in Vik, not far from the Reynisfjara beach.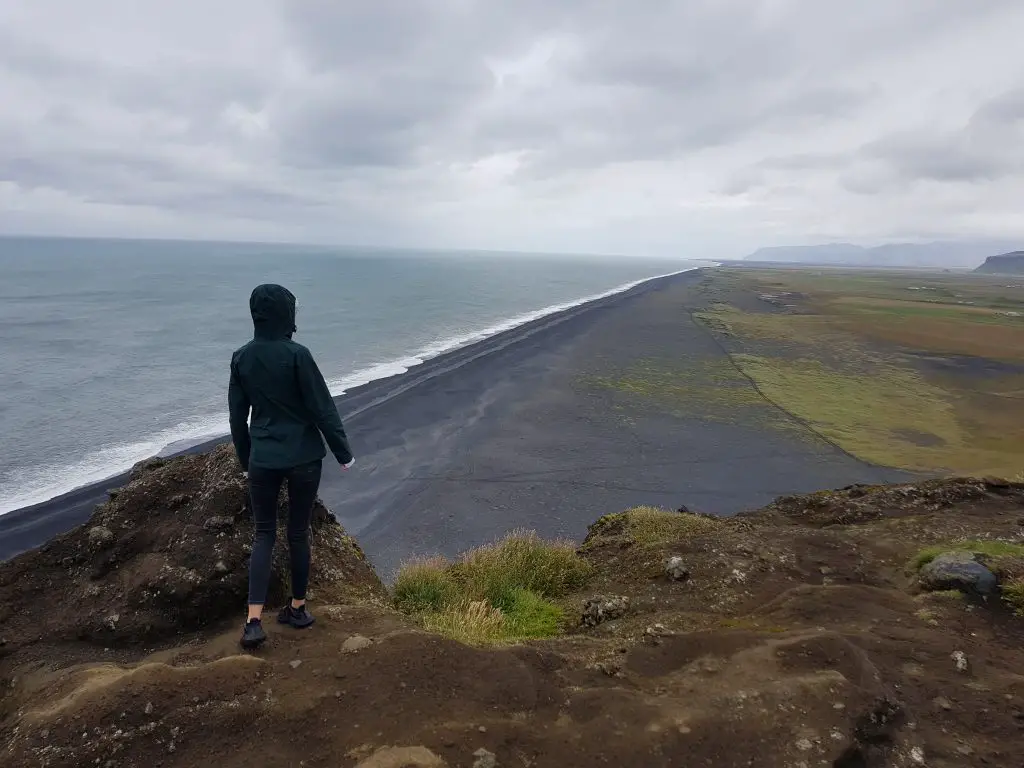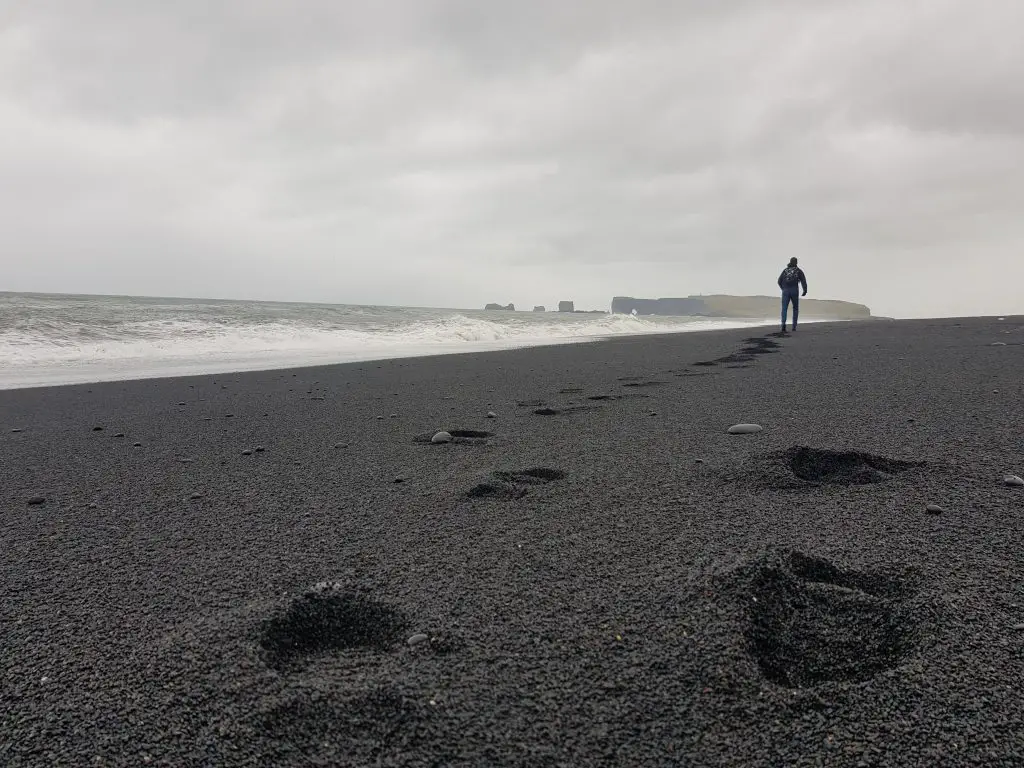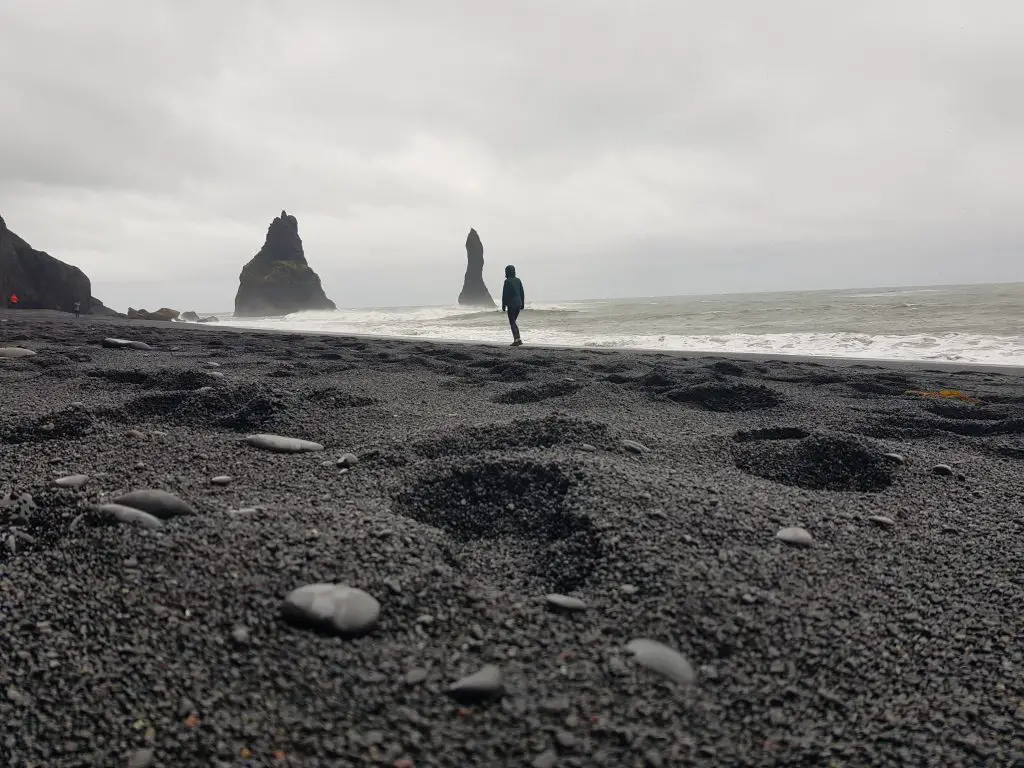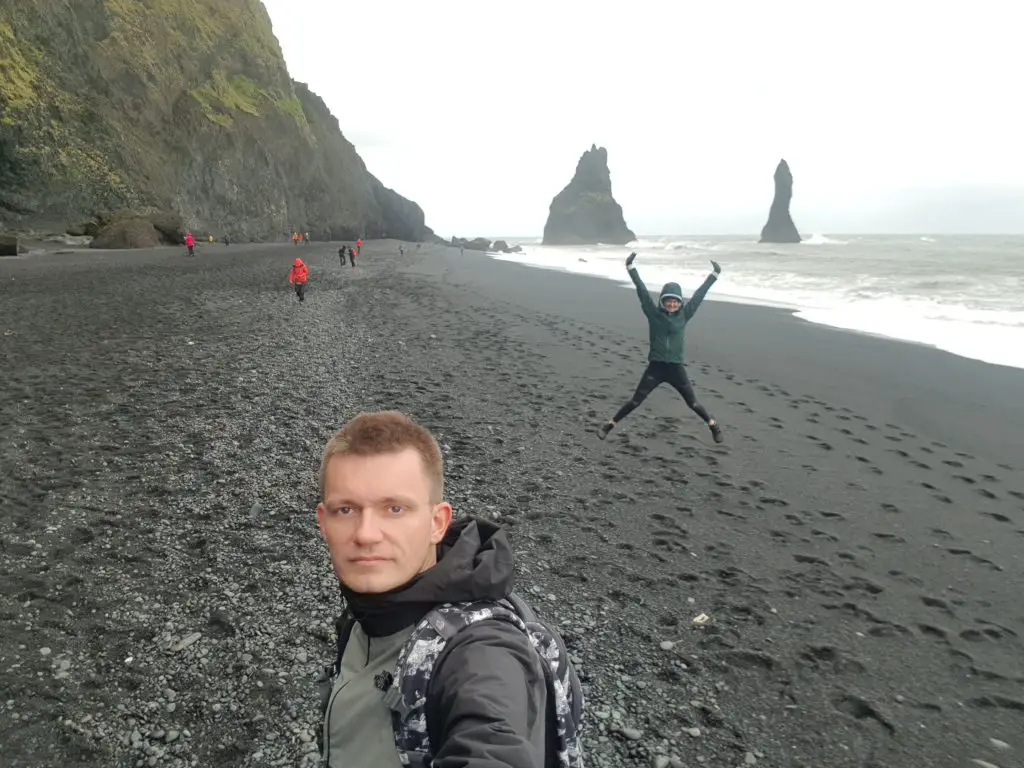 Why would you risk dirtying your shoes on that?
10. Don't rent a car! It's a tourist trap!
Places to visit in Iceland by car? 60% of the population lives in Reykjavik. If you go outside of the capital city you will hardly see anyone!
Too boring and too quiet! There are more sheep and horses than people!
I bet, they just want to get rid of us tourists (don't have proof at the moment)!
So what are you left with if your car breaks down? Not much to do apart from staring at nature – but who would like to do that?!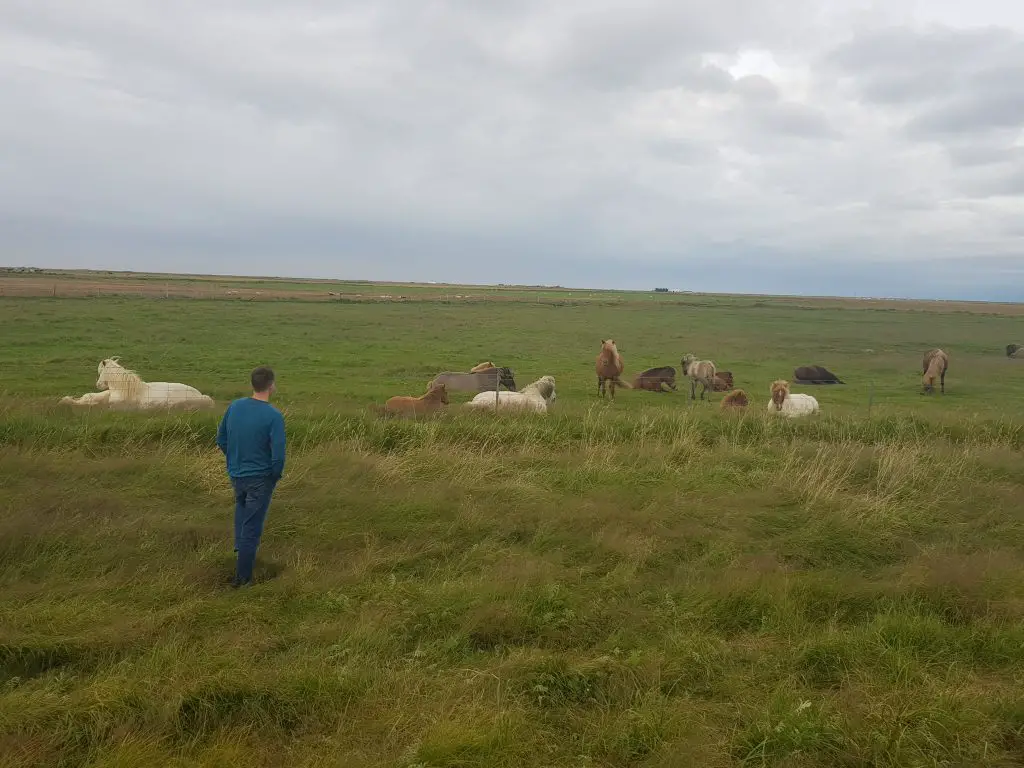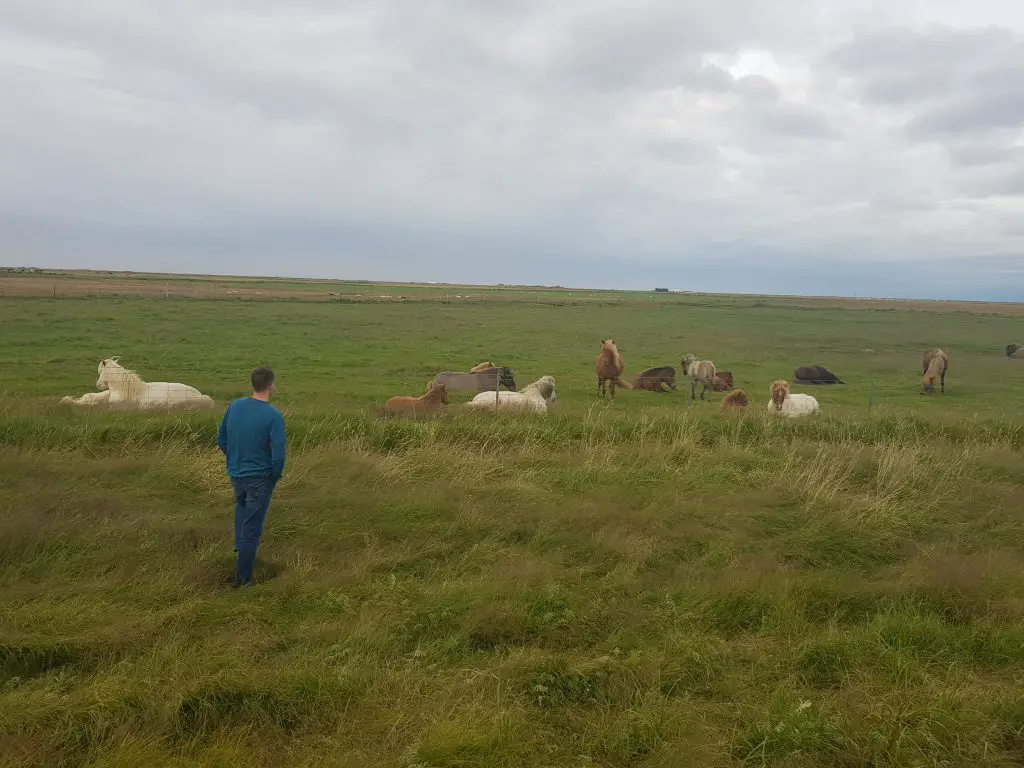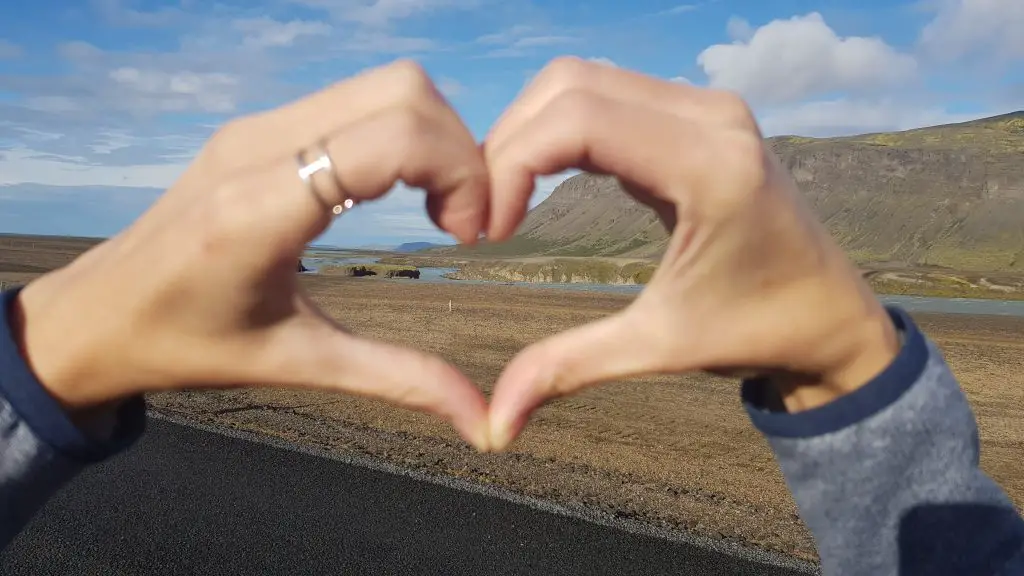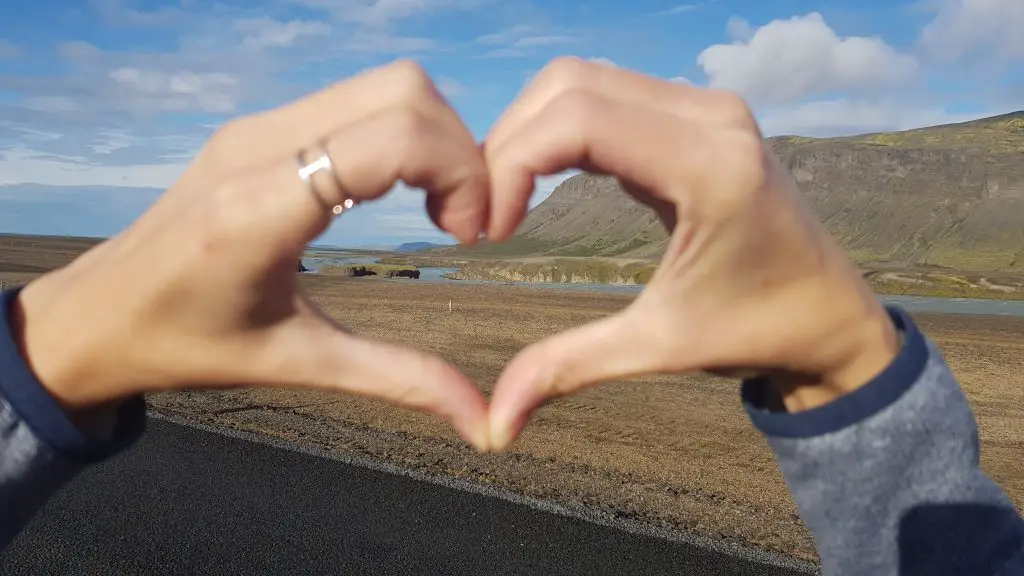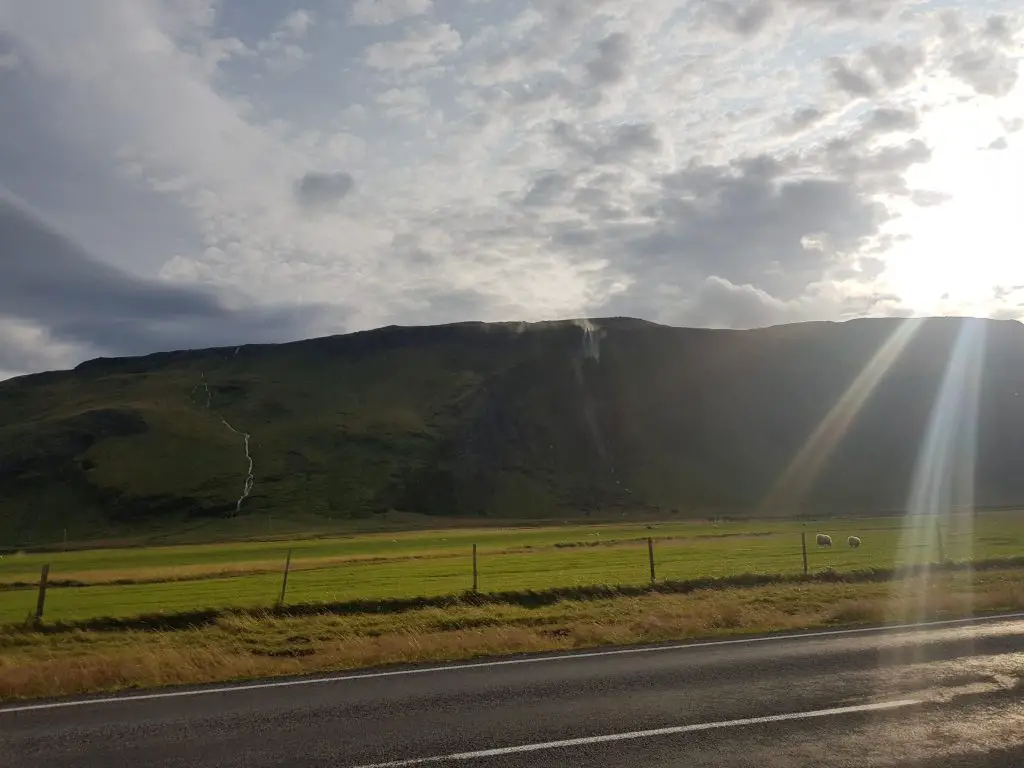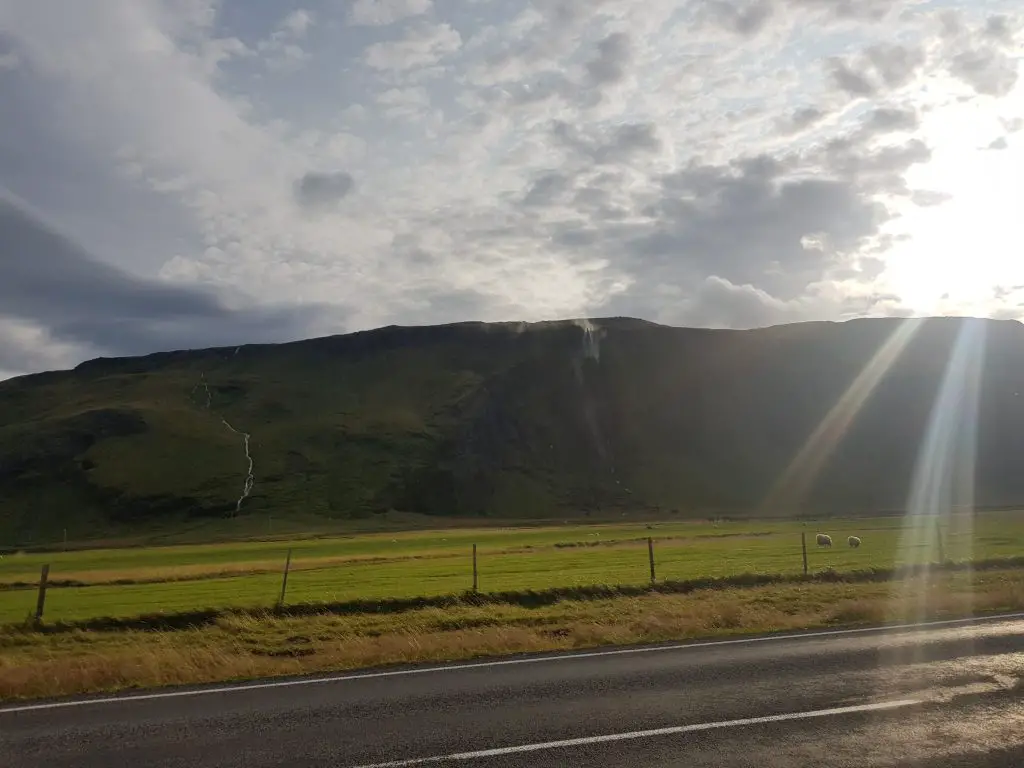 11. Nature
OK, this has to be one of the best things on Iceland must-see list. It just can't go wrong…
We were told that Iceland was all about being close to nature…
…but is that really true…?!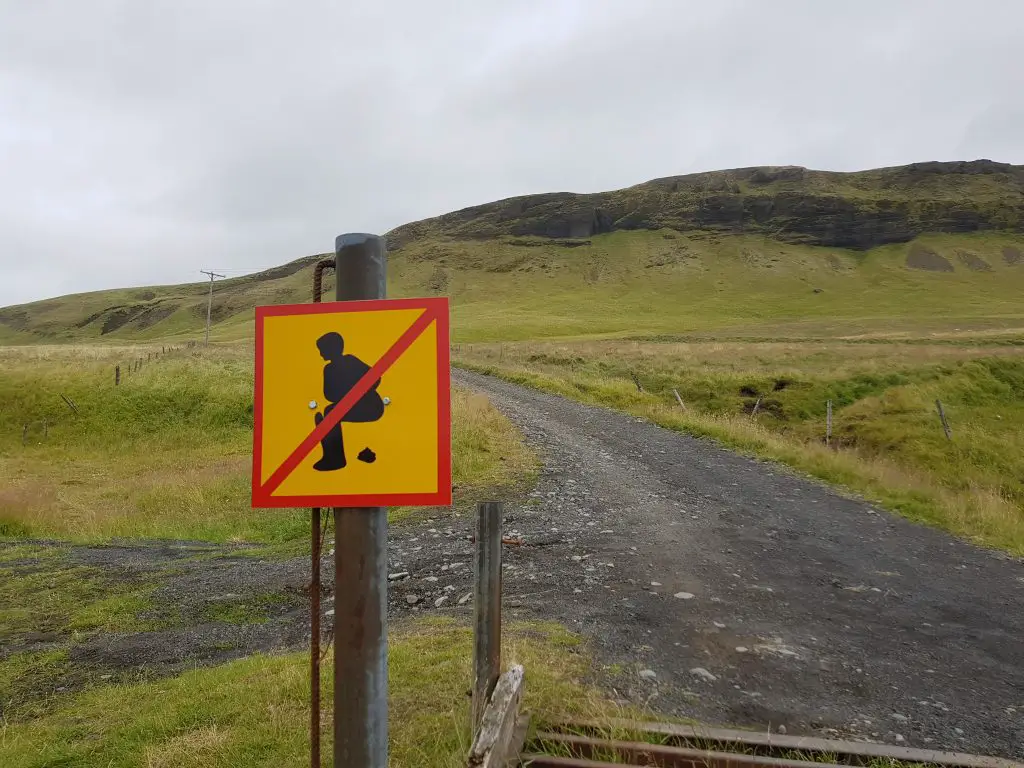 12. The Golden Circle in Iceland is NOT Gold!
Cool things to do in Iceland? So, after a disappointing trip to Diamond Beach, we decided to visit the famous Golden Circle – one of the most advertised attractions in Iceland.
I was really excited about the road trip and did hope to be finally rich.
But you can only imagine my face when I noticed that there was no gold, nothing was golden not even a tiny circle…
13. Iceland is NOT very cold!
What to know about visiting Iceland? They tell you that Iceland is one of the coldest places in Europe and you should wear very warm clothes. But don't be fooled by that statement as they are secretly laughing at you!
In fact, Iceland is one of the hottest places you can visit on Earth! Where else in the world would you be able to see 1100°C hot lava?
Do you feel the heat?
The worse thing is, they even make you pay to see this Icelandic Lava Show! Who would be so desperate to spend 4,900 ISK to be sitting less than three feet away from molten lava?!
| Myth | Truth |
| --- | --- |
| Freezing cold | Temperate for the most part |
| Snow gear needed | Swimsuits for hot springs |
| Ice everywhere | Lava fields |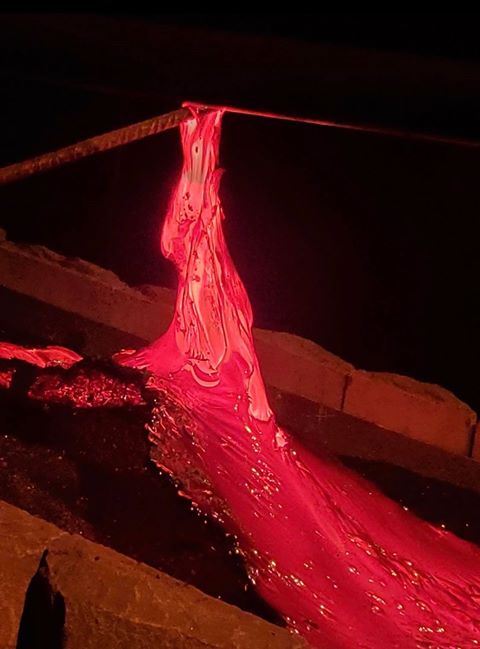 14. Spend 14 days in Iceland… alone!
This just had to be added here!
Is Iceland worth visiting? If you like self-isolation far away from home and friends or somehow you don't like the Icelanders, you couldn't do a better thing! Book a ticket to Iceland today and you will be locked for 14 days… alone!
Not sure who will pay for your 14-day accommodation as the Prime Minister Katrín Jakobsdóttir didn't really explain that in the announcement.
This really has to be one of the most bizarre things to do in Iceland! Fingers crossed you get a room with a good view so you have at least a chance to spot the Northern Lights in Iceland! 🙂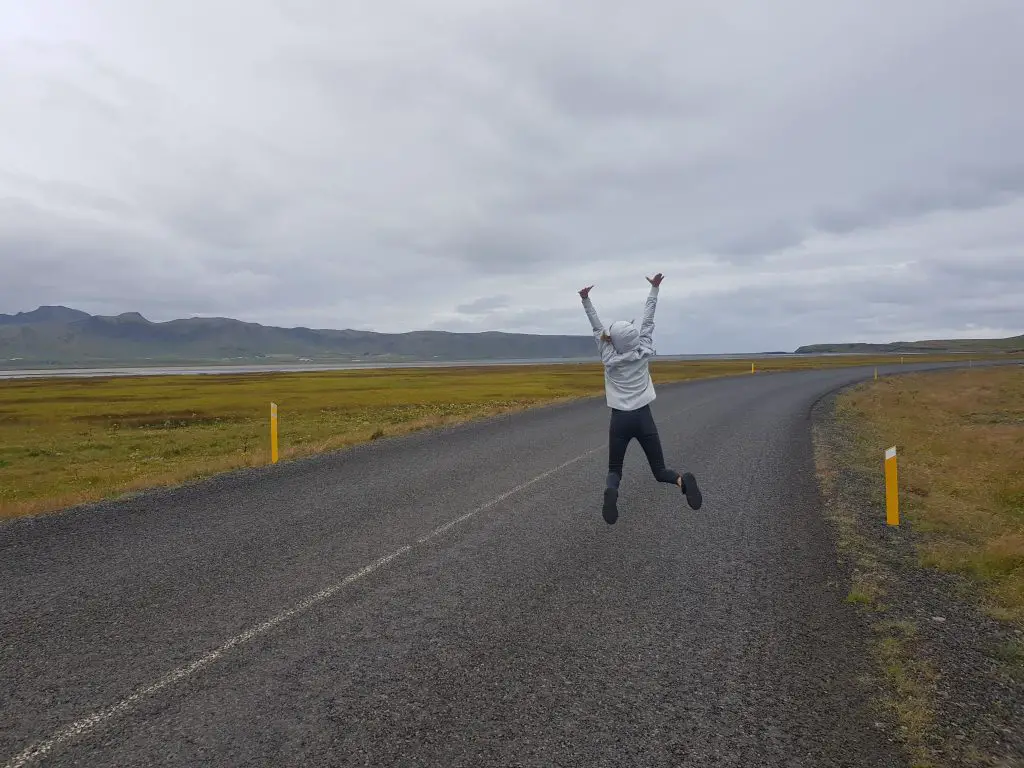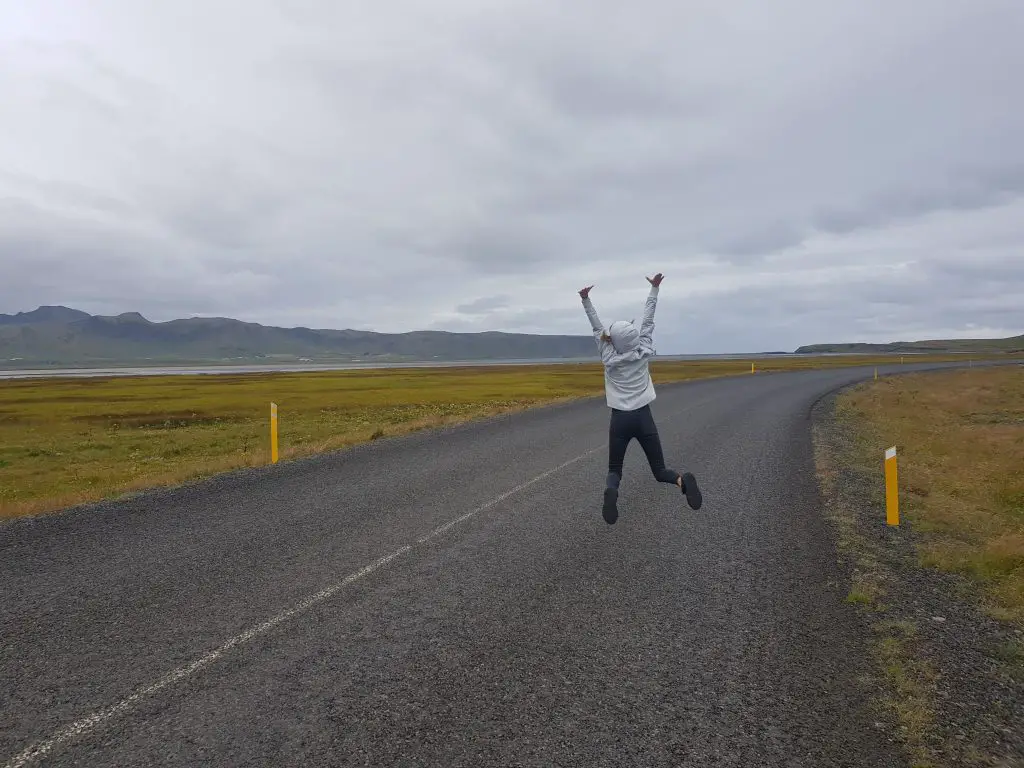 TOP SECRET
Having spent a few days in Iceland in August, we have managed to discover one of the top secrets of Iceland.
Icelanders keep the nice weather (and the breathtaking scenery of Iceland) to themselves.
But not any longer!
Make sure you visit Seljalandsfoss just before sunset. You will get the chance to take a picture like this: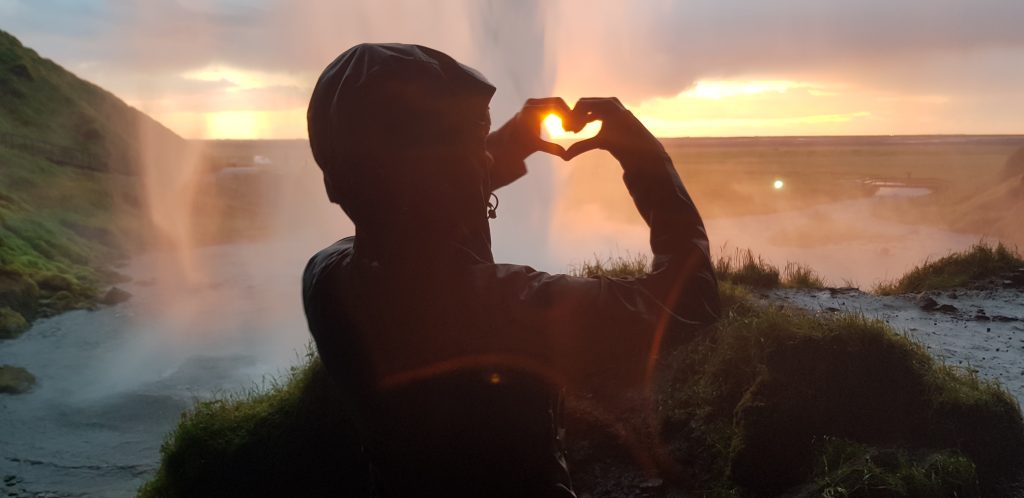 Make sure you stay in a hotel in Seljalandsfoss after visiting this stunning location!
That view was (for us) the best thing to do in Iceland, or to see to be more precise 🙂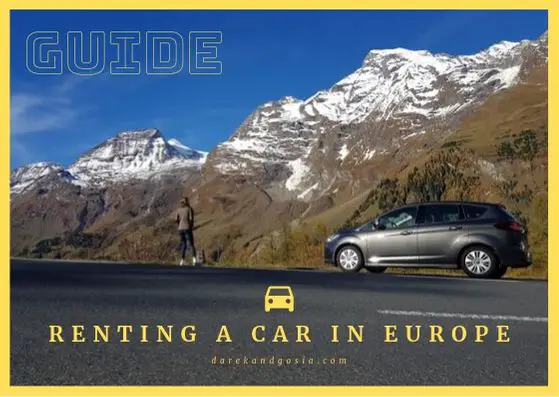 SO, DO THINK TWICE…
… before you book your flight, pay for the expensive hotel and rent a small car (which will probably break down when you go off-road)!
You can really save money and a HUGE disappointment.
And you will not REGRET going there as we do… There are no interesting things to do in Iceland!  😉 😉 😉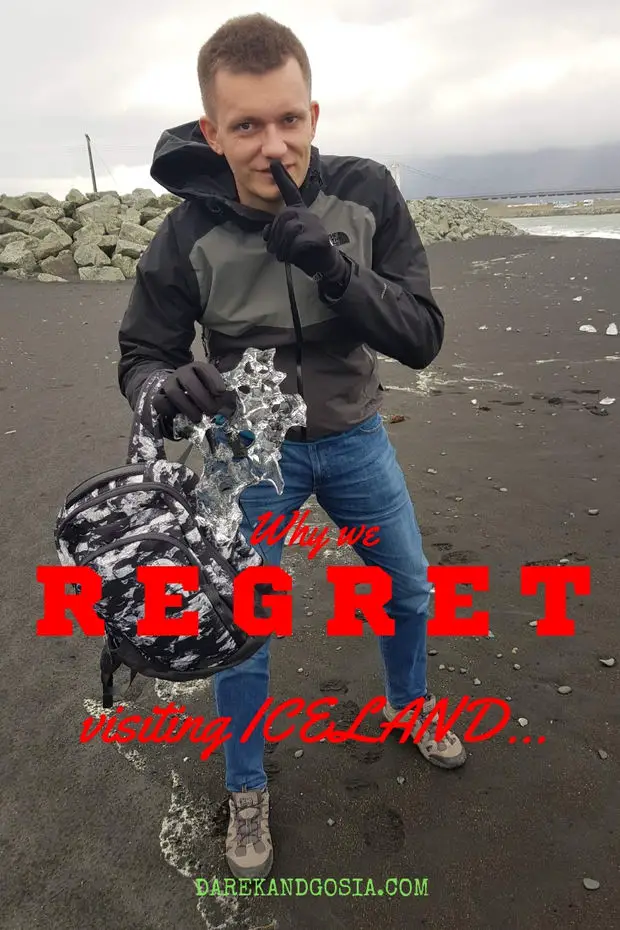 Everyone's banging on about the unique things to do in Iceland, as if it's some sort of untouched treasure trove. You'd think there were dragons or hidden realms waiting just beyond Reykjavik. And sure, beyond the selfie-magnet spots like the Blue Lagoon, there apparently are some crazy and cool things to do in Iceland. Who knew?
Searching for unusual experiences in Reykjavik? Perhaps hoping to stumble upon some otherworldly, only-talked-about-in-hushed-whispers, weird Iceland vibes? Oh, they exist. Dive into bubbling pools that no one's ever heard of, wander into caves that – surprise! – aren't on the tourist map, or simply bask in the strange aura of Iceland's 'normalcy'.
And for those determined explorers dead-set on discovering what not to miss in Iceland… brace yourselves. Because the real hidden gems? They might just be the overhyped ones everyone's already talking about. Or maybe not. Go find out! Just remember: Iceland might be playing hard to get, but she's got her quirky charms. Adventure (or perhaps just a very chilly picnic) awaits!
Articles you may like: