Looking for places to visit in the south of England? From coastline towns to countryside villages there are top places in southern England!
The South of England has a lot to offer. Believe us, there are many great places to visit in south England! The area has a varied landscape with several national parks and miles of coastline and beaches. There is plenty to do and see, and you could plan a lifetime of holidays in the area without running out of things to see and do.
The area is really easy to get around. The rail networks are fantastic, making trains a great way to get around. Of course, driving is also a good option, although you should check on parking options before heading to some of the smaller destinations and villages in the South of England.
Most of the roads are easy to drive, although the exception to this is Cornwall. If you are not used to driving on narrow country roads, then you might want to stick trains and buses, as it can get a little challenging in some of the popular destinations.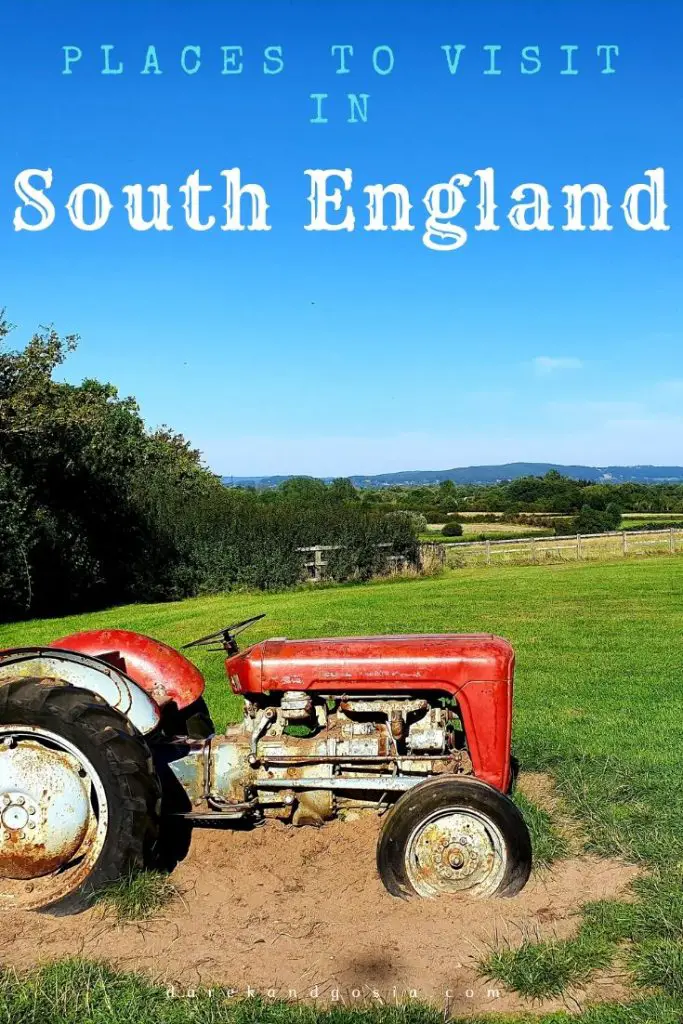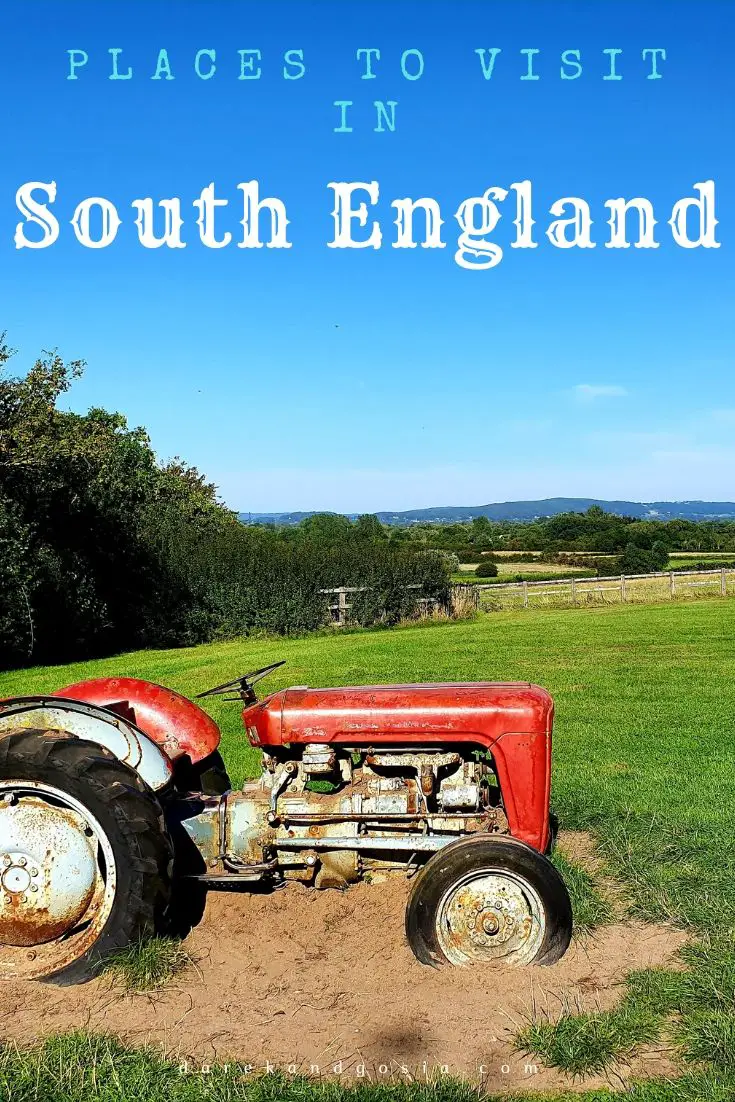 So, where are the must-visit destinations in the South of England? This guide explains some of the best cities, towns, villages and attractions to include on your tour of the South of England.
South of England top places:
| | |
| --- | --- |
| Nature places to visit in South England: | New Forest |
| Top South England cities: | London |
| Amazing places to visit in the South of England: | Exmoor National Park |
| Unique South England places to visit: | Cheddar Gorge |
| South England places to visit for hiking: | Seven Sisters |
| Historical places in South England: | Stonehenge |
Explore the best places to visit on South coast of England and top ideas for things to do in South England:
Top 35 places to visit in South England:
1. London
Best places to go in South England? London is one of the most well-known tourist destinations in the world. There are so many things to see and do that you will struggle to fit them into a single visit.
Yes, you can visit London in one day, at least the central part of the city. But you might be best served by making a list of the top few you want to see and enjoying those rather than rushing from place to place. Some of the top landmarks in London to choose from include Buckingham Palace, Big Ben, The London Eye, the Science and Natural History Museum. Of course, there are many more to see too including the top romantic places to visit in London.
There is a lot more to London than the landmarks. There are wonderful restaurants, exciting shows and performances, parks and of course, shopping.
Without a doubt, London is one of the best places to visit in southern England!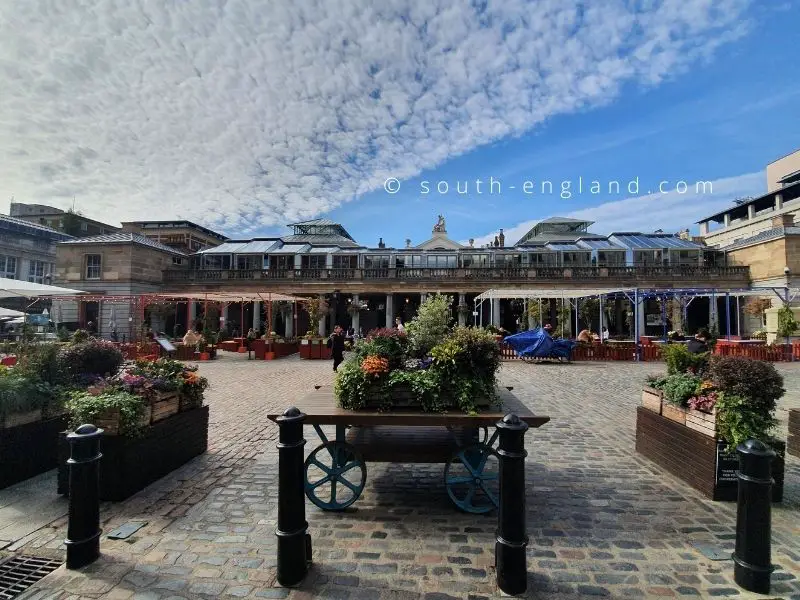 2. Burnham Beeches
Best things to do South England? Part of Buckinghamshire, just to the West of London, Burnham Beeches is another fantastic location in the South of England. It has a bit of a reputation in the film and television world, considering that several big titles have had scenes shot in this very area.
These are not limited to the following: Harry Potter and the Deathly Hallows, Robin Hood Prince of Thieves, The Princess Bride, and First Knight. Suffice to say, it's an atmospheric place to visit.
So, is Burnham Beeches on your list of beautiful places to visit south England?
3. Castle Combe
Looking for top South England countryside and villages? England has long been known for its myths, its legends, and its fairy tales. Castle Combe is a village in Southern England that has been called one of the prettiest villages that England has to offer.
This civil parish lies within the Cotswolds, and its Area of Natural Beauty in Wiltshire, England. It's fairly close to the city of London and could be your next day trip destination that takes you out of London's hustle and bustle for a few hours.
The fantasy vibe of the village is enticing, to say the least.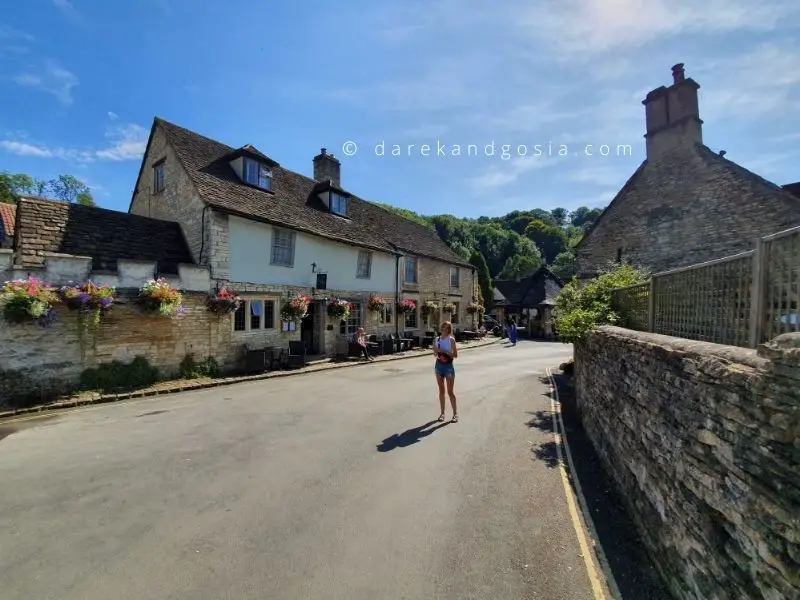 4. Richmond Park
Where to go South of England? Richmond Park is located just outside of London. It provides a beautiful getaway from the hustle and bustle of the city. The park is owned by The Crown but is open to the public and also operates as a nature reserve. On holidays and warm days, you will find the park filled with families enjoying a day out. You can enjoy the excited energy of the crowds, or if you are looking for a bit of tranquillity, it's easy to find a quiet spot with all the open space available.
With so many things to do in southern England, Richmond Park is one of our favourite places to visit in the south UK and top woods near London!
There are a few activities that you should tick off the list while in the park. The first is to take afternoon tea at Pembrooke Lodge. Once used by prime ministers to conduct business, it is now a popular wedding venue.
Next up is climbing King Henry's Mound. To the west, you get panoramic views of Thames Valley. To the east lies the City. With a telescope, you see St Pauls Cathedral through the carefully maintained keyhole in the hedge.
Finally, take the time to enjoy the natural life in the garden. Smell the flowers. Watch the deer. Let the natural beauty refresh you in one of the best parks in London.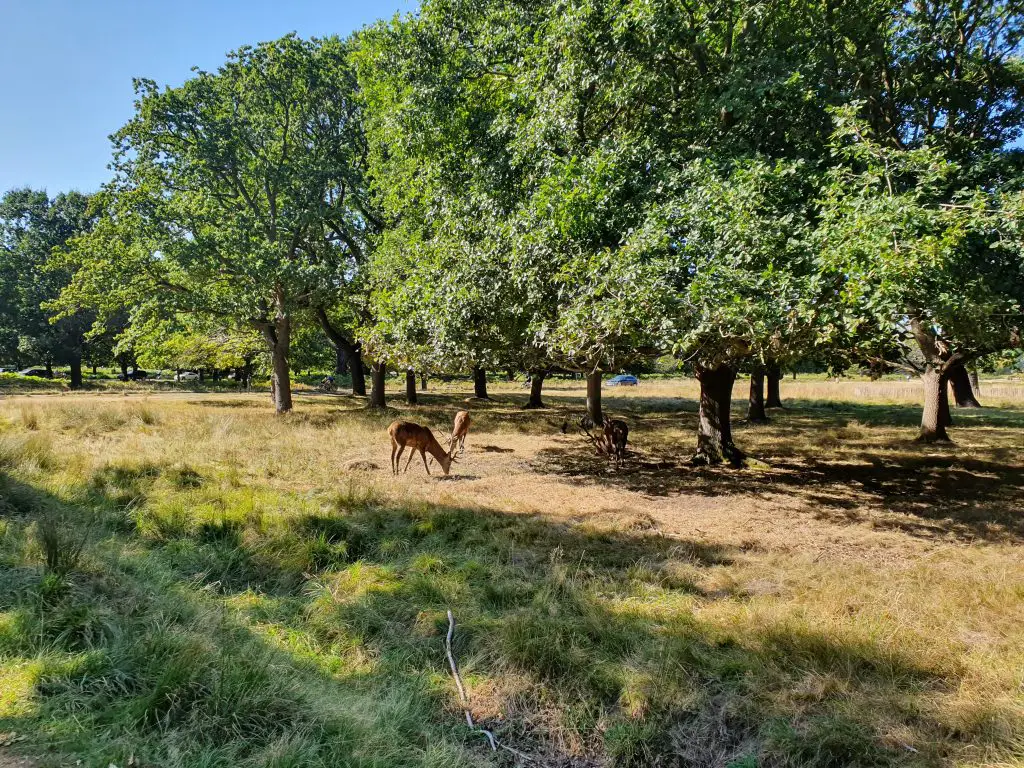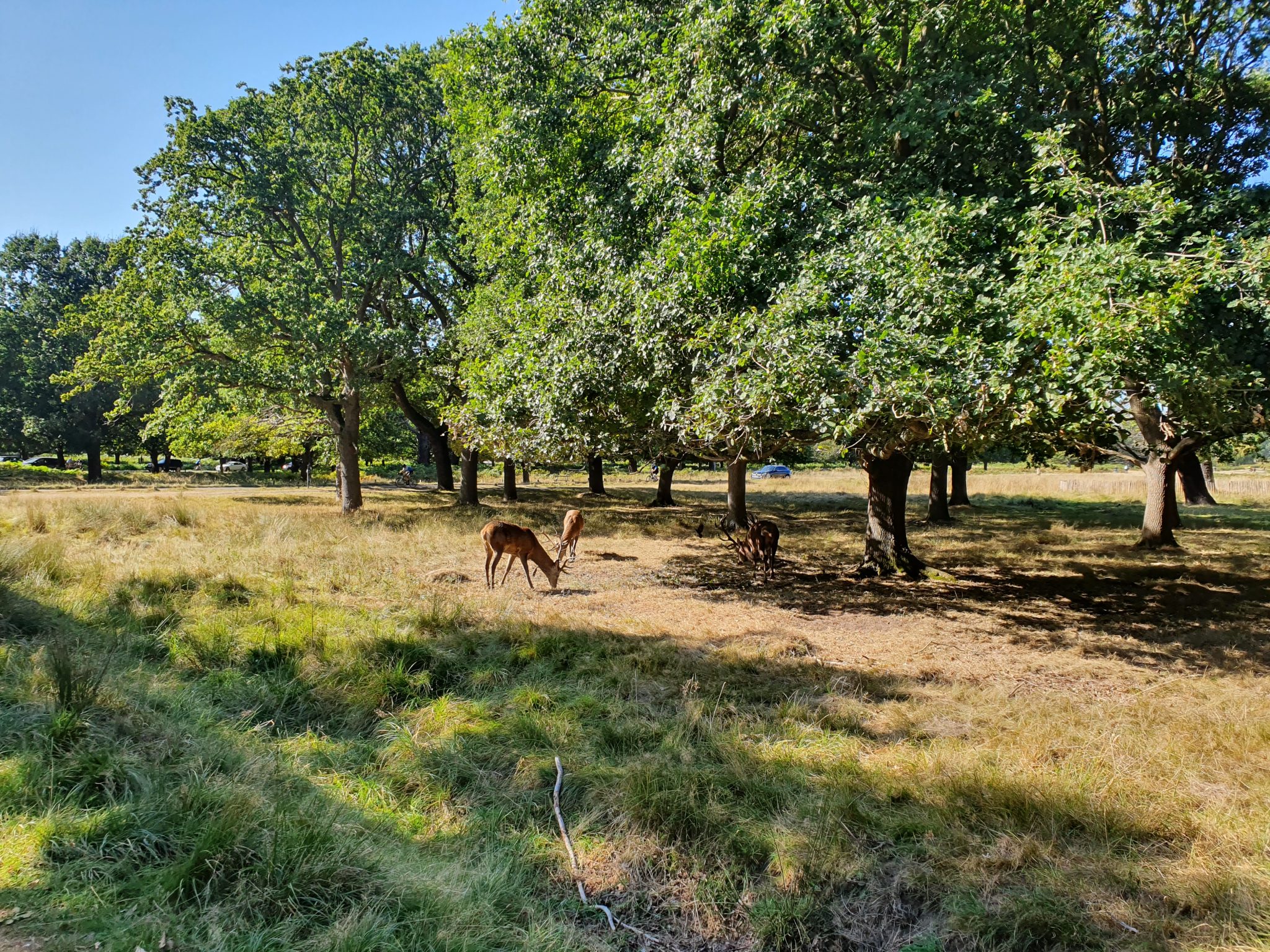 5. Newquay
Where to find the best UK South Coast attractions? A surfer town in the south of England, Newquay has long stretches of sand and plenty of places to relax. Known for Fistral Beach and the Boardmasters Surfing Championships that are held there, this Cornish town is a great seafront getaway with plenty of water-based activities.
For a wonderful afternoon, visit the Blue Reef Aquarium. This establishment has its own underwater tunnel; a feature that is always a hit with young guests.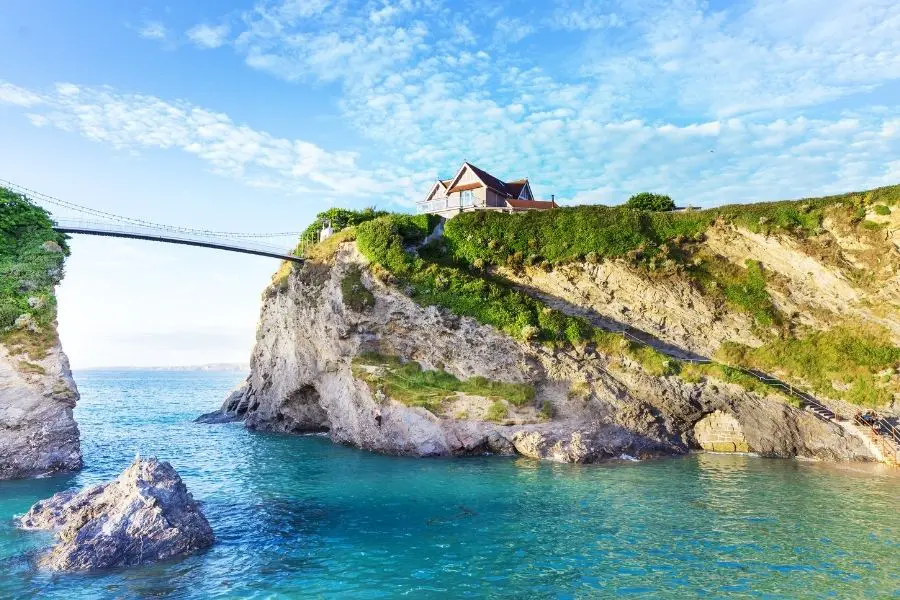 6. Seven Sisters
Top South England places to visit? Whether you're visiting for a weekend, a week or a bit longer, there are many great places to visit in southern England. And Seven Sisters is one of them!
Seven Sisters is the name for a stretch of cliffs that runs from Seaford to Eastbourne. The cliffs as the iconic white chalk cliffs that line the English Channel. There is a footpath that runs between the two towns. It's about a 20km walk, so make sure you go prepared and with sturdy footwear.
Seven Sisters cliff really is one of the nice places to visit south east England and home to some of the best beaches near me from London!
If you want to see the cliffs but are worried about the walk or the weather, there are other options. There are plenty of bus tours that will take you around the area, giving you the chance to see the cliffs without risking the British weather. Taking a tour will also give you the opportunity to learn more about the fascinating history of the area.
Getting to the Seven Sisters cliffs is relatively easy. There are trains to both Seaford and Eastbourne, as well as bus service. There are also plenty of parking spots along the coast if you have your own car.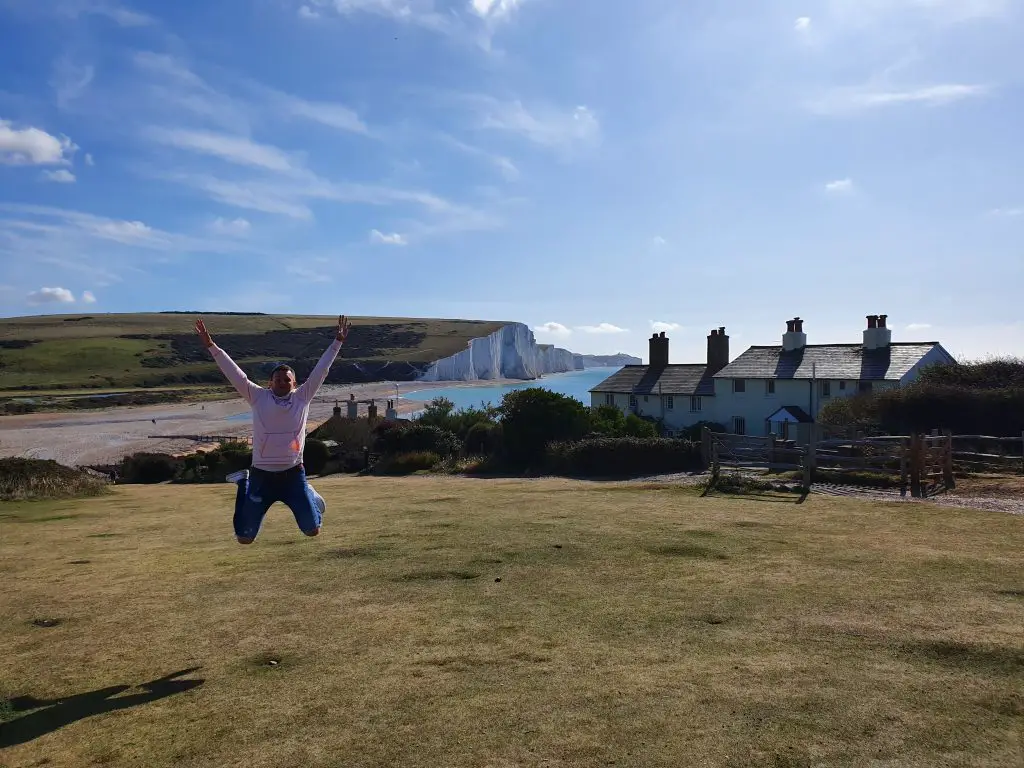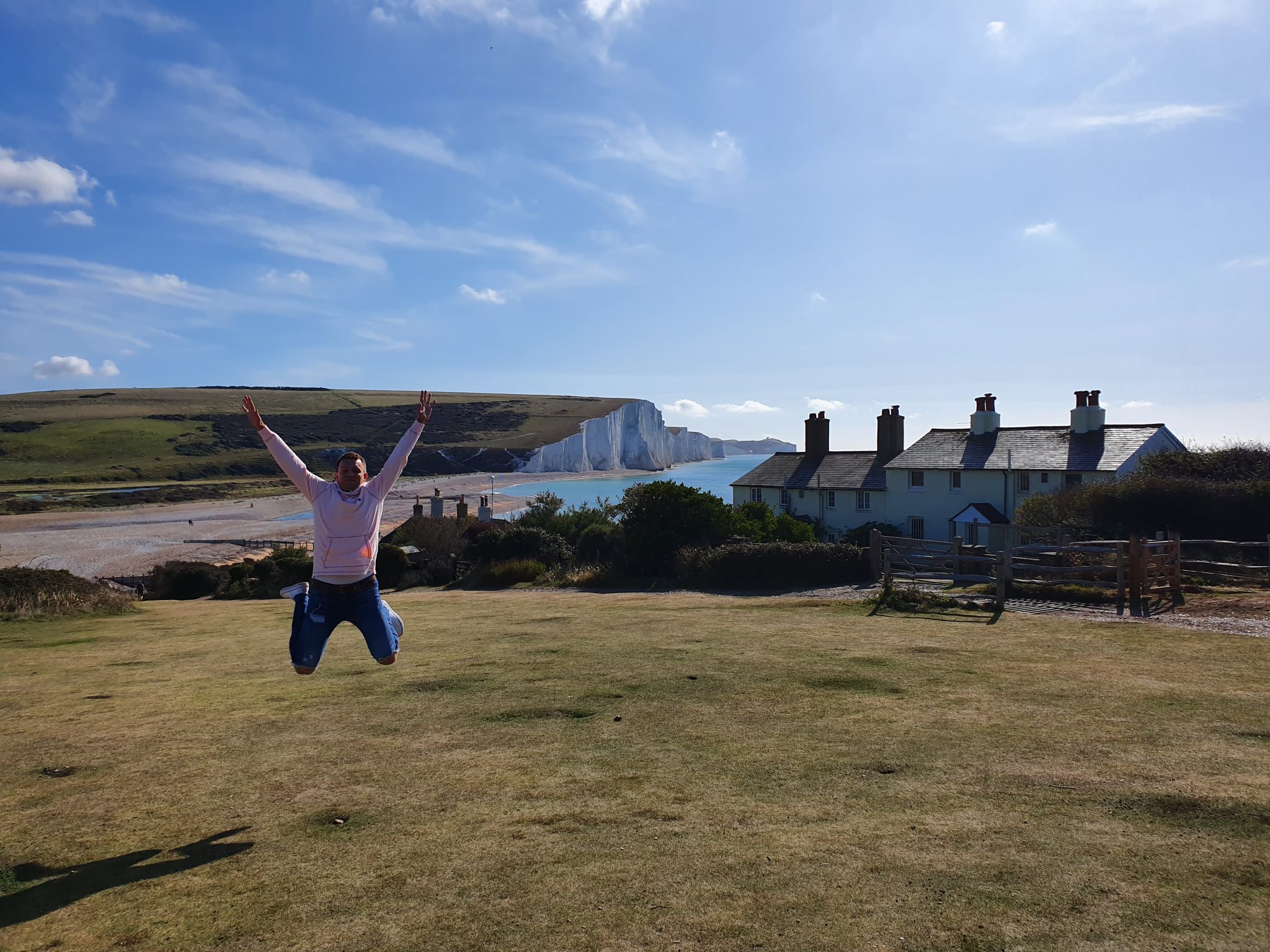 7. Windsor
Amazing things to do in the South of England? Part of Berkshire, Windsor is a historical town found along the River Thames. Located just west of London, in the southeast of England, Windsor is home to one of the British Royal Family's residences.
Windsor Castle is certainly a highlight of the town of Windsor, but it is not the only sight worth seeing if one were to visit. However, if the castle is what brings you to southern England, know that you can take a public tour of some of the 11th century castle.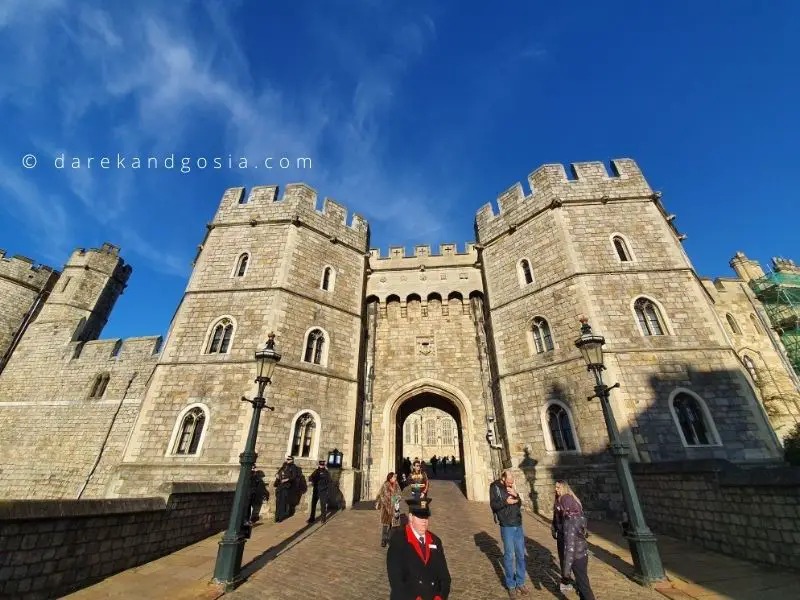 8. Shere Village
Planning days out South East England? A village so quintessentially English that it charms all of its guests with its traditional features and postcard-like looks. Shere is located in the Surrey Hills, which is an Area of Outstanding Natural Beauty and can be found in Tillingbourne Valley (between Guildford and Dorking).
But it's more than the beauty of Shere that keeps its villagers happy. There's a real sense of community that has been around for hundreds of years, which may have started with William Bray, who did so very much for the village, and whose family are still involved today.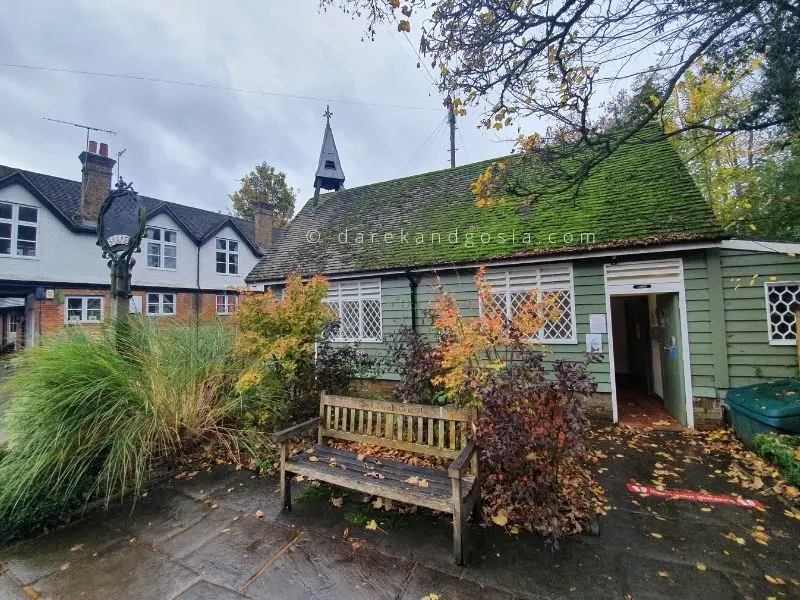 9. Margate
Looking for great places to visit in south-east England? Head out to Kent!
Margate is a seaside town about 90 minutes outside of London. It has a place in pop culture for its appearance in 'Only Fools and Horses'. While it is a relatively small town, there is a surprisingly large number of things to see and do.
There are many great things to do in south east England, and spending a weekend UK getaway in Margate is one of them!
Dreamland is the amusement park in Margate. It is filled with some amazing vintage rides and activities, including, a roller disco. Entry to the park is free, once inside you can pay for unlimited rides, or just pay as you go. As well as the vintage rides there are plenty of great modern thrill rides too.
If you want to get in a little bit of culture on your trip to the seaside, then a visit to the Turner Contemporary should hit the spot. The gallery has rolling shows featuring exciting and creative exhibits.
What trip to the seaside would be complete without a stop at the beach? There are several to choose from. Most tourist head to Margate Sands, but if you want something a little quieter then head for Botany Bay. Don't forget your bucket and spade because these are some wonderful sandy beaches.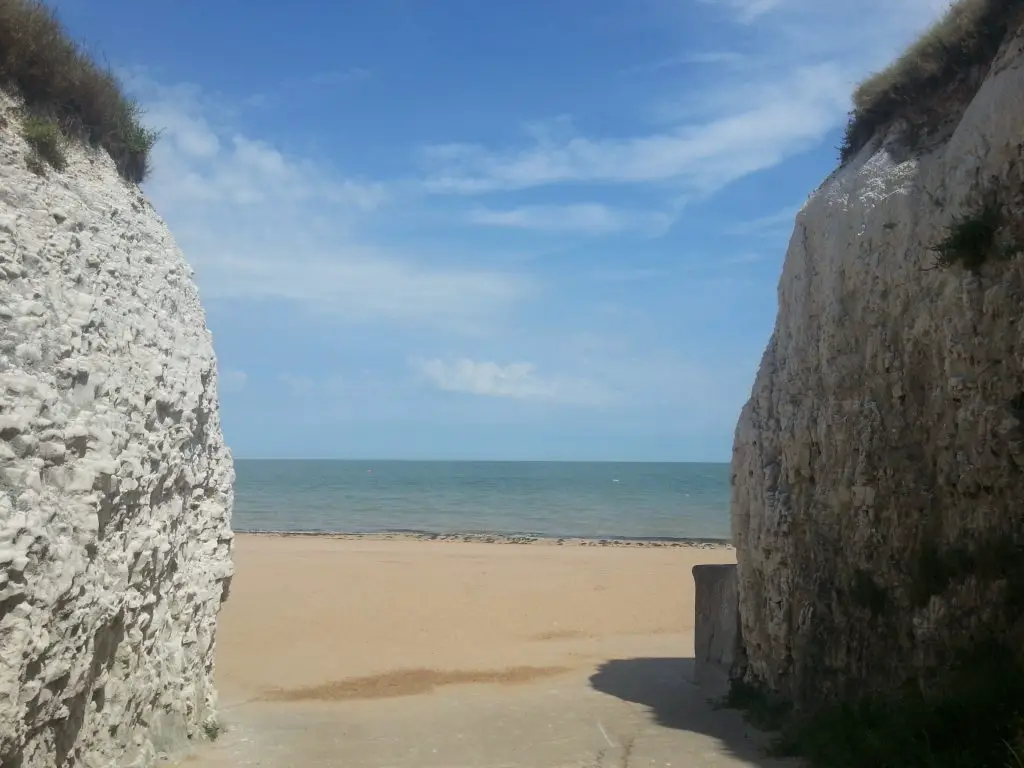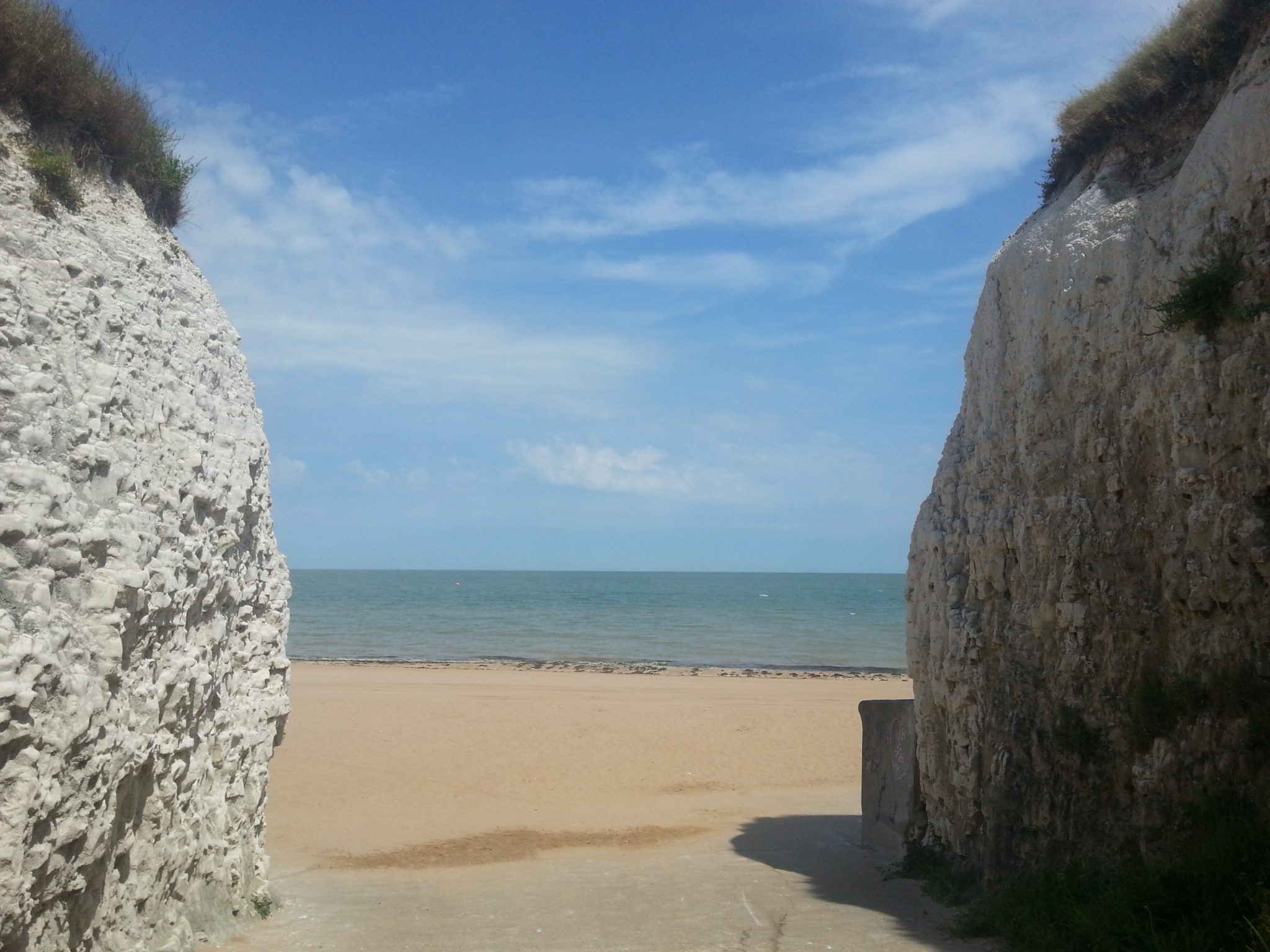 10. St Ives
Top things to do on the South Coast UK? One of Cornwall's seaside towns, St Ives has been named one of the best family holiday destinations by Coast magazine, as well as being noted as one of Europe's best beach locations. St Ives is located just north of Penzance and has its own train station conveniently placed near the coastline.
St Ives doesn't only focus on its seaside links, though. The town is known for its art and museums, with the Tate gallery focusing on British artists above any others.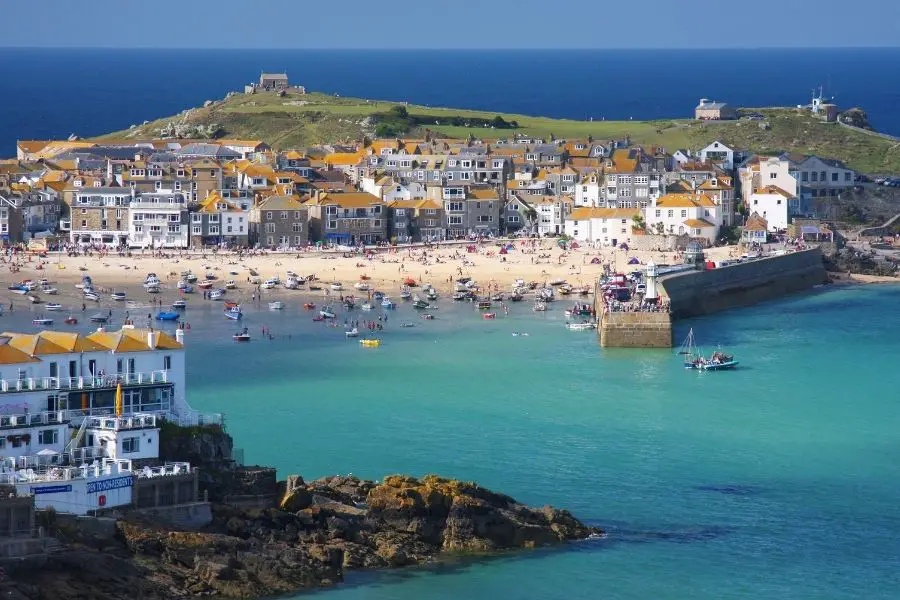 11. Rye
What to visit South England? Rye is a quaint historic town in East Sussex. Often overlooked by tourists, this town has a lot to offer. There is an abundance of quirky shops and characterful pubs all surrounded by a town with a lot of history. 
Some of the locals call it one of the best places to visit on south coast of England and is hard to disagree with them!
It's hard to wander far in Rye without running into a historic landmark. There is the Ypres Tower, the monastery, the Land Gate and of course Rye Castle. There is one house in West Street, which you can explore which was home, at one time, to both Henry James and E F Benson.
If you have the chance, it is worth taking a tour of the town. The guides are sure to tell you, very proudly that, at one point, Rye was the smuggling capital of England. This has left its mark on the architecture and character of the town.
Without a doubt, you can call Rye as one of the best places to visit near London.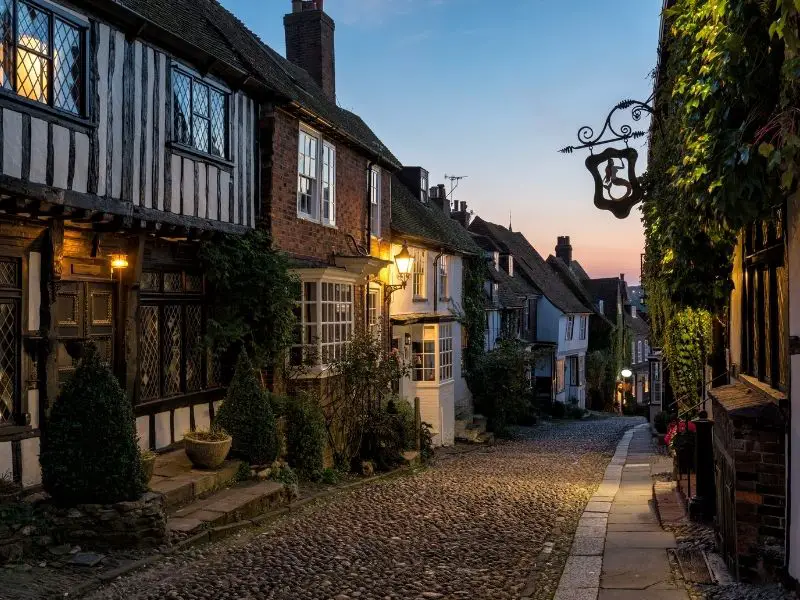 12. Goring on Thames
Things to do in South of England? Goring-on-Thames is a village that is situated on the River Thames in Southern England. It's approximately 5.5 miles south of Wallingford, and its location makes tourism in the area quite ideal. This is because there are several different villages and small towns along the River Thames, so a day trip to Goring-on-Thames could turn into a tour of the river's small locales.
Goring, itself, is a lovely civil parish that local residents have agreed is perfect for young families with children.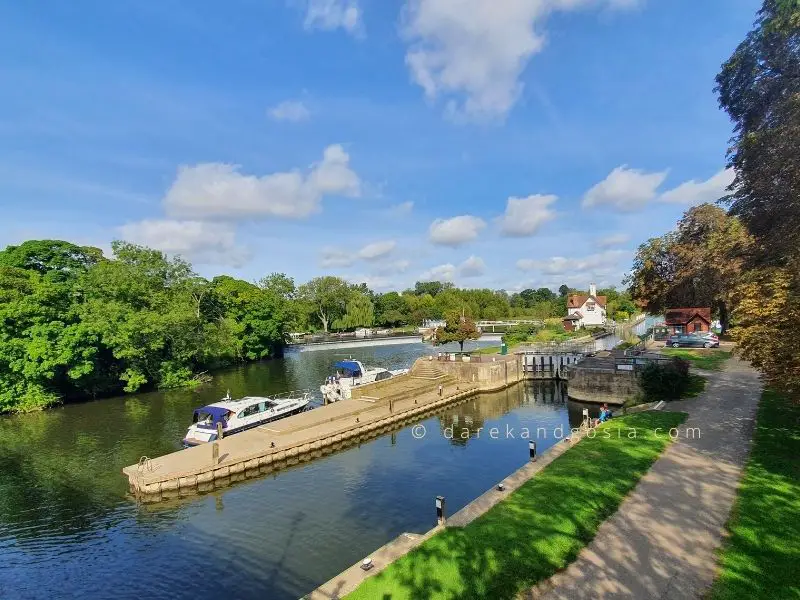 13. Brighton
Looking for the best places to visit in England? Brighton is one of the prettiest cities in the south of England and it's visited by many Brits and tourists from around the world.
The city located in the south of England really is famous internationally – you will see many tourists there and if you hear Südengland, Sud de l'Angleterre or Sydengland you know there are many German, French or Danish tourists too.
Brighton is a vibrant, bustling city, just an hour's train ride outside of London. It's small enough that it is easy to get around but big enough that you won't get bored. One of the first things you'll notice when you arrive is the smell of the sea. Brighton is, after all, a quintessential British seaside town.
Brighton has lots to offer in terms of shops and restaurants. You can't go wrong with fish 'n' chips near the seafront. If you fancy something a little different, then try one of the many vegan and vegetarian restaurants or seek out the zero-waste restaurant.
While you are down at the seafront, don't forget to visit Brighton Pier Palace, which has plenty of rides and fun for the whole family. The Royal Pavilion is not to be missed, with its mix of Indian and Chinese styling. Then, why not get a taste of the deep at Sea Life Brighton?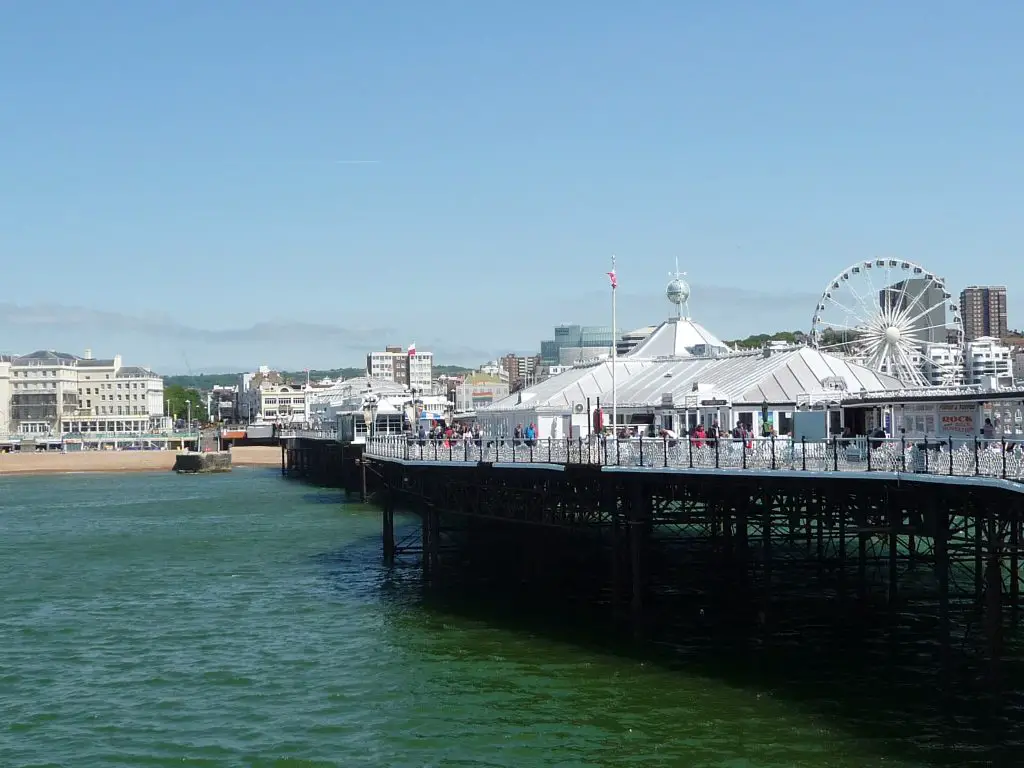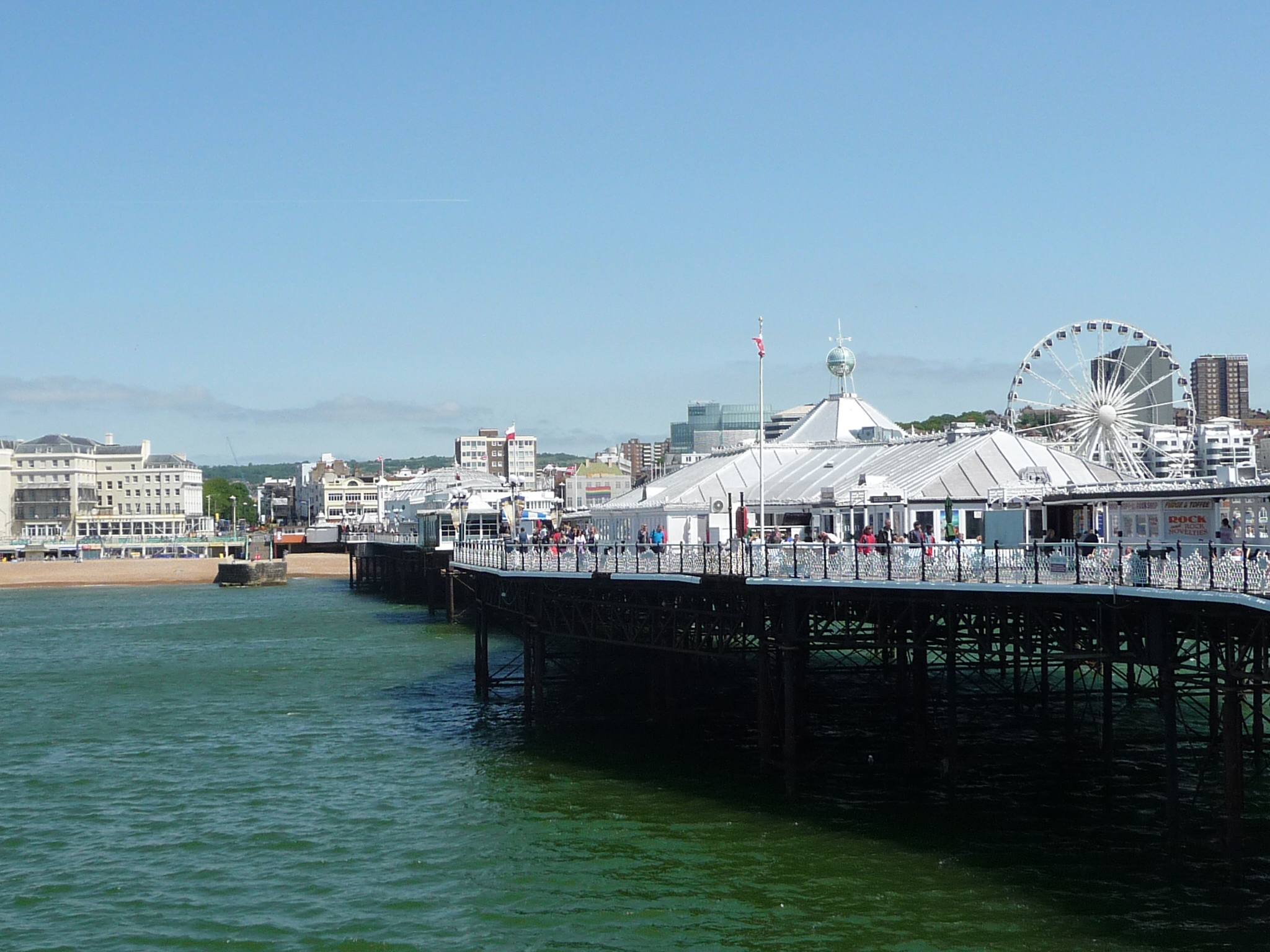 14. Marlow
Where to find beautiful places South England? One of the many market towns of England, you can find Marlow in the South of England, just a few miles from Cookham. The walk between Marlow and Cookham is 5.5 miles of wonderful scenery, and you can take part in the Cookham River Circular Walk to see more of the River Thames.
There's also Bisham Woods right by Marlow, which has even more walking trails for visitors to enjoy. Essentially, Marlow is a bit of a walking village which leads to more walking routes. It's great for spending a week exploring the country!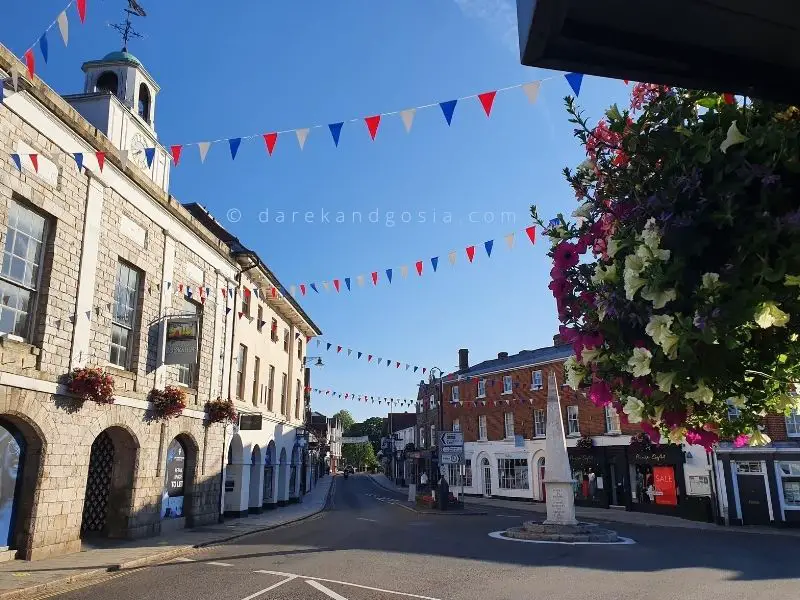 15. New Forest
Planning a South England trip? From all the places to go in south-east England, the New Forest probably is the most magical one!
The New Forest has long been a holiday destination. It's around 90 minutes outside of London. The national park is filled with a wide range of natural life. You can fall in love with the peace and quiet of the ancient woods and the lush glades, then take in the majestic and lonely moors and heathlands. Among all these varied landscapes you will find wildlife roaming free. You never know when you might spot ponies, deer or even donkeys roaming the wilds.
There are many things to see and do in the New Forest. There are plenty of walking and cycling routes, with more than you'll be able to explore in one trip. There are also plenty of attractions as well, such as Peppa Pig World, Paulton's Park and the National Motor Museum, to name just a few. The New Forest is just waiting for you to explore and find its abundant trove of treasures.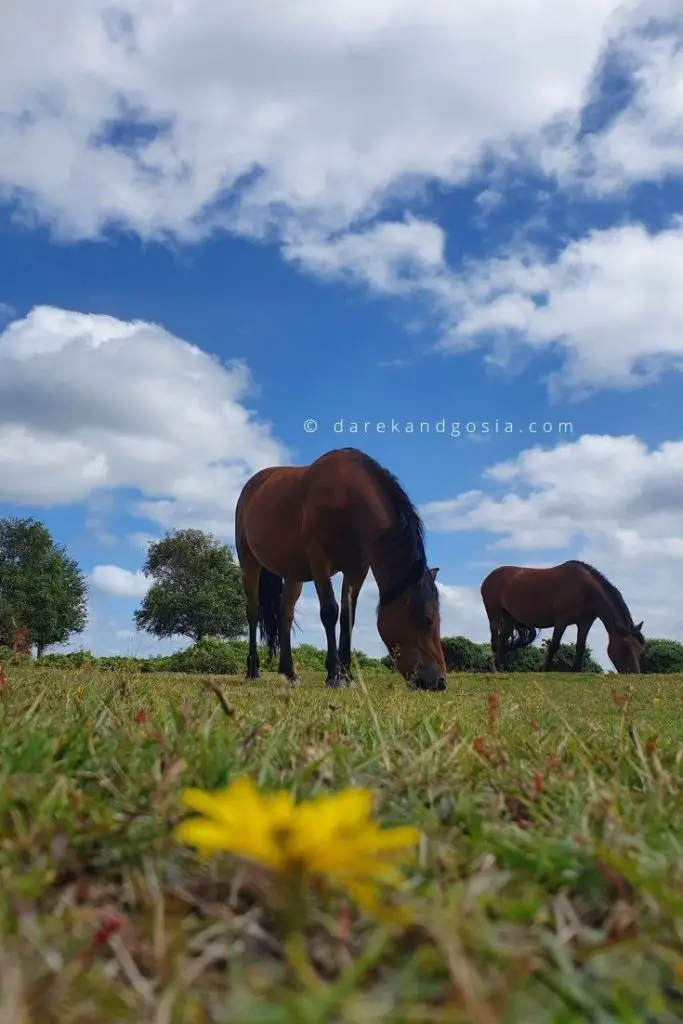 16. Canterbury
Top places in South England to visit? A World Heritage Site that is protected by UNESCO, Canterbury has plenty to offer to historians and lovers of history, alike. There's Westgate Towers, England's biggest medieval gateway; Canterbury Cathedral, St Martin's Church, and St. Augustine's Abbey, which are all protected locations; and the unique Crooked House of Canterbury.
This list highlights just a few of Canterbury's amazing attractions, for this South East city of England has plenty more to offer than an introduction can fit to tell you about.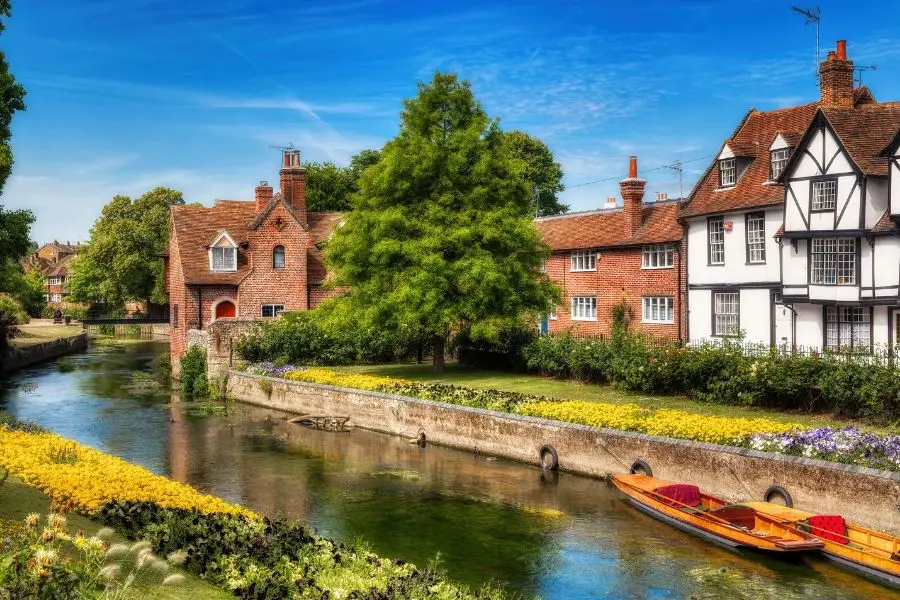 17. Isle of Portland
Stunning places to see South England? One of the many islands around the UK, The Isle of Portland is a small, tied island that is 4 miles long by 1.7 miles wide. You can walk around the whole island in around four hours without any issues, setting your own leisurely pace to take in the views of the area.
Interestingly enough, this little island in the South of England is the core of the World Heritage Jurassic Coast! It's certainly a day trip destination, with a beach and road that joins it to the mainland of England. No boat is needed!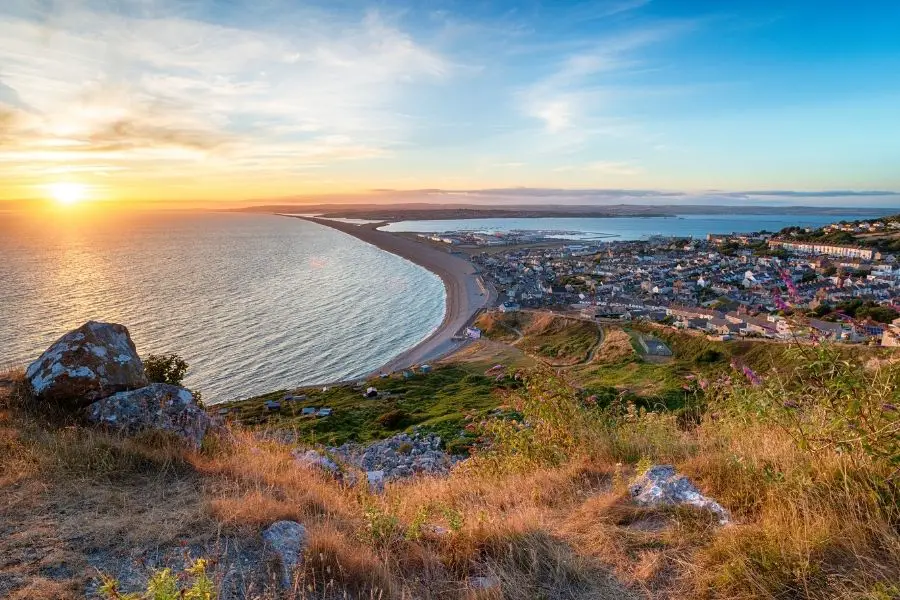 18. Isle of Wight
Looking for things to do in south England? As one of the most beautiful places in south England, the Isle of Wight really has to be top on the southern UK list!
It's really easy to get to the Isle of Wight. You can cross the channel by plane, ferry or even hovercraft, and there are plenty of trains and coaches that will take you to the port. Once on the island, you will be bowled over by just how much there is to do on this picturesque island.
Looking for interesting things to do on the Isle of Wight? Great news! The island is a great spot for walking and cycling. Its varied landscape will keep you enthralled as you explore. It's so good that there is an annual walking festival. When you are done walking, there are beaches to explore and great food and drink to enjoy. There is always something going on, on the Isle of Wight.
Would you visit this great European island?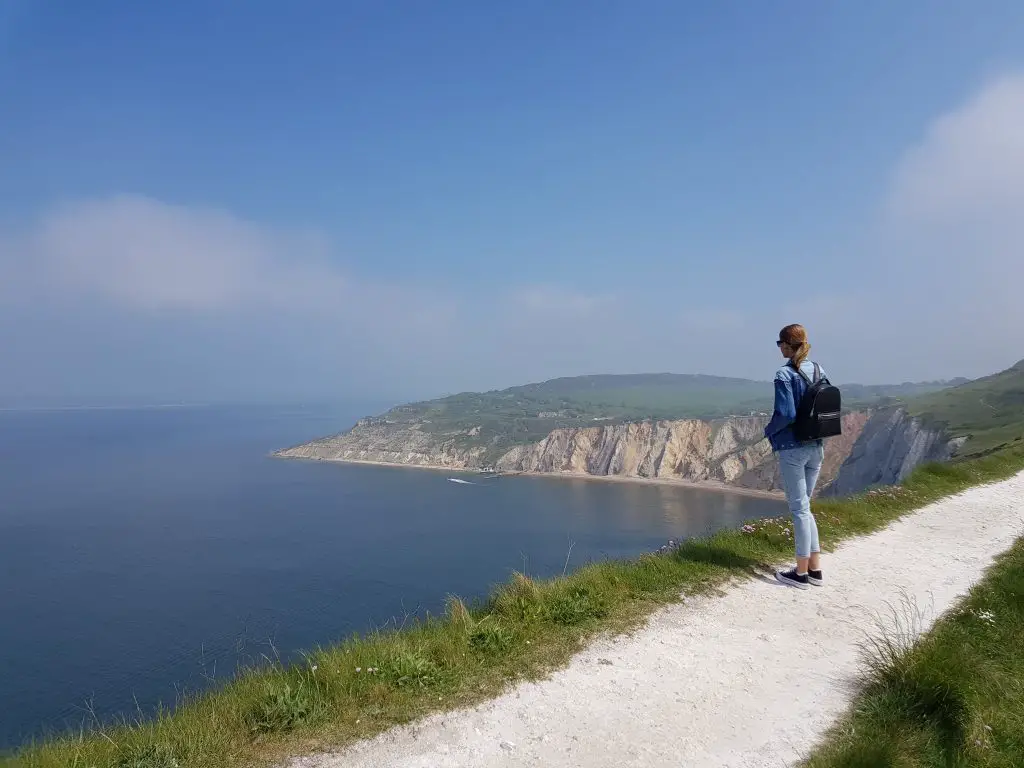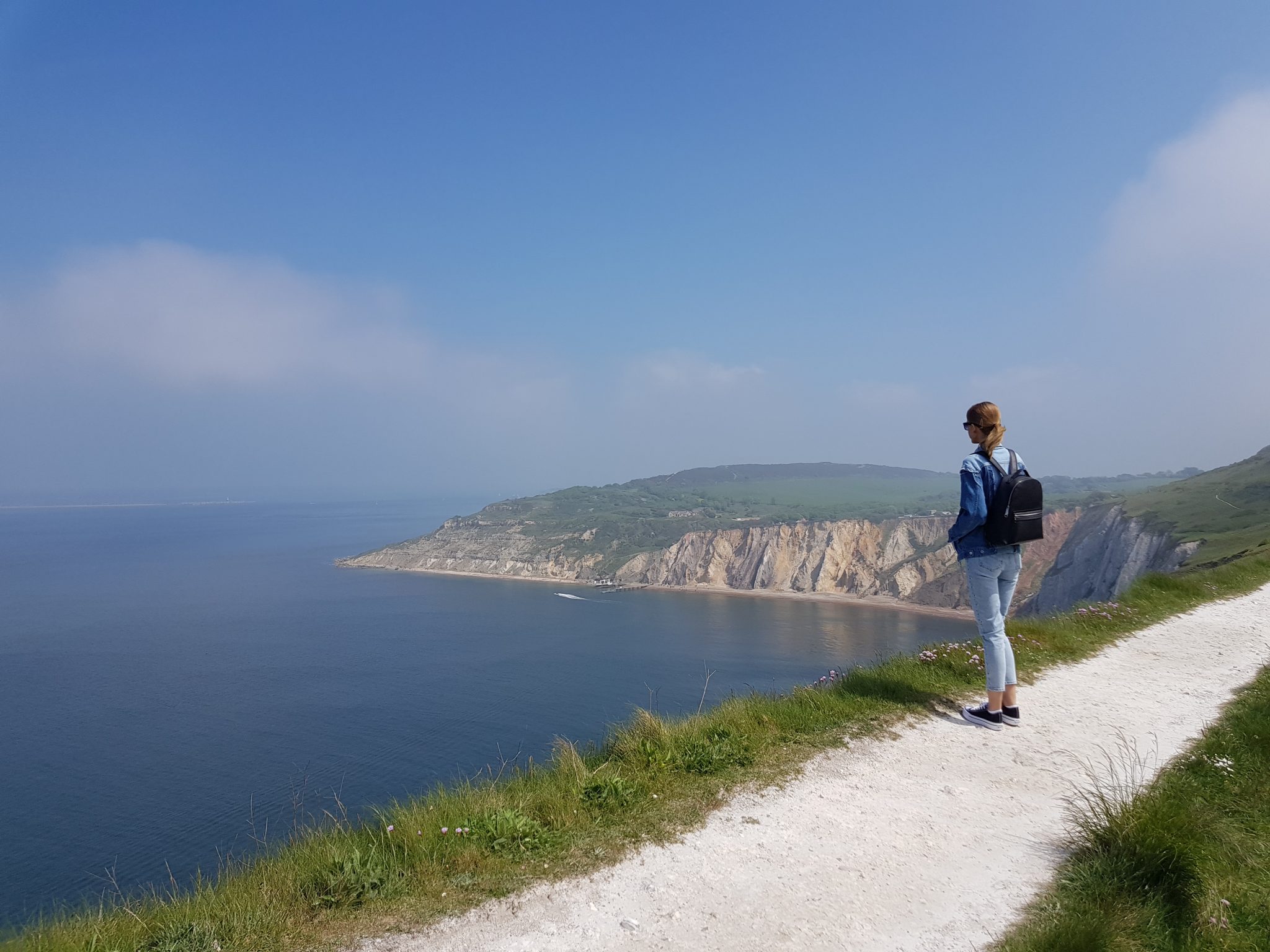 19. Old Amersham
Best places to visit in South East England? Founded in the beginning of the 13th century, Old Amersham and, consequently, Amersham are recognised as two of the best places to live in the Chiltern Hills area. You can find "new" Amersham above Old Amersham, with the latter sitting down in the Misbourne Valley.
The town is a market town with a long history. Some of the oldest buildings in the area are around 700 years old and are still standing thanks to the dedication of the town's inhabitants.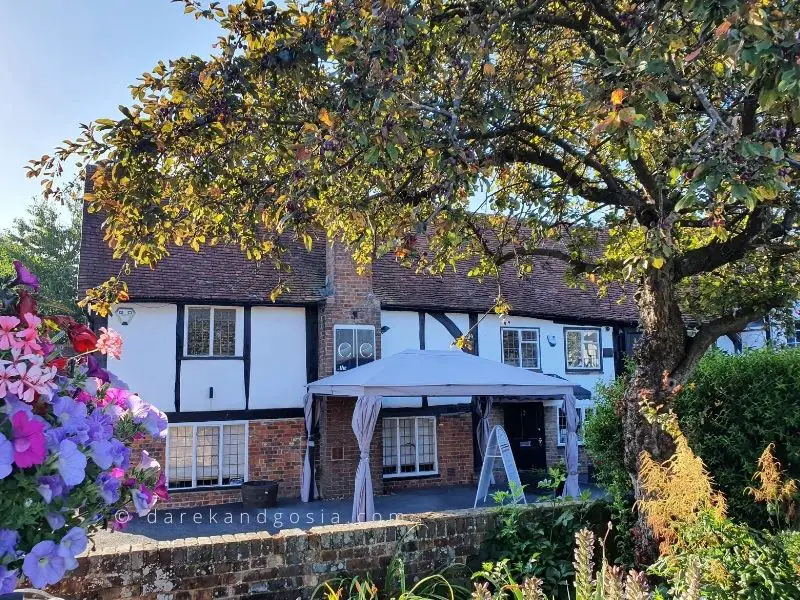 20. Dorset Jurassic Coast
Best south coast holiday destinations? South East England is one of the most visited regions of the United Kingdom – and there is a reason. This southern region is simply stunning!
Dorset is one of the most beautiful counties in England. Located along the southern coast of England it has miles of beaches to explore. If you head a little inland from the coast, you will find acres of unspoilt countryside.
Dorset has a lot to offer any visitors. There are exciting and exhilarating family attractions like Monkey World, Adventure Wonderland, Lemur Landing and many amazing Dorset festivals.
If you are looking for a slower pace, then you could explore the castles and stately homes and gardens that litter the county instead. If you want something a little more mentally engaging, then you can try one of the many museums where you can get your chance to board the Concorde or even see Tutankhamun's tomb.
One of the best places to visit in South-East England – a must-have on any UK bucket list!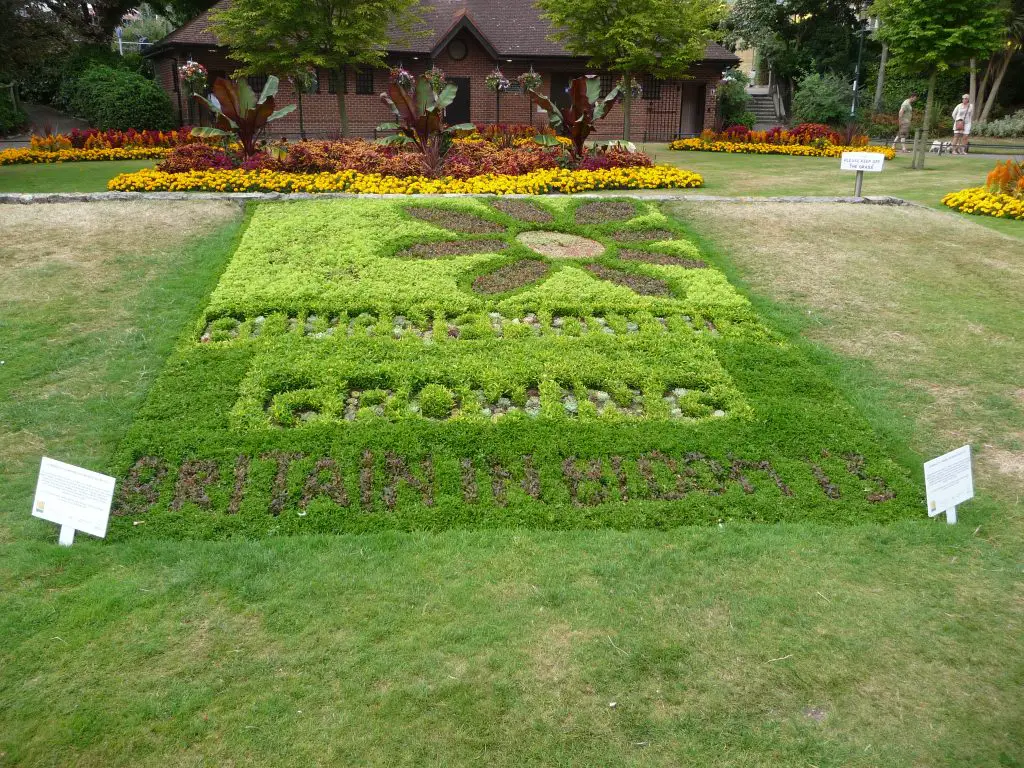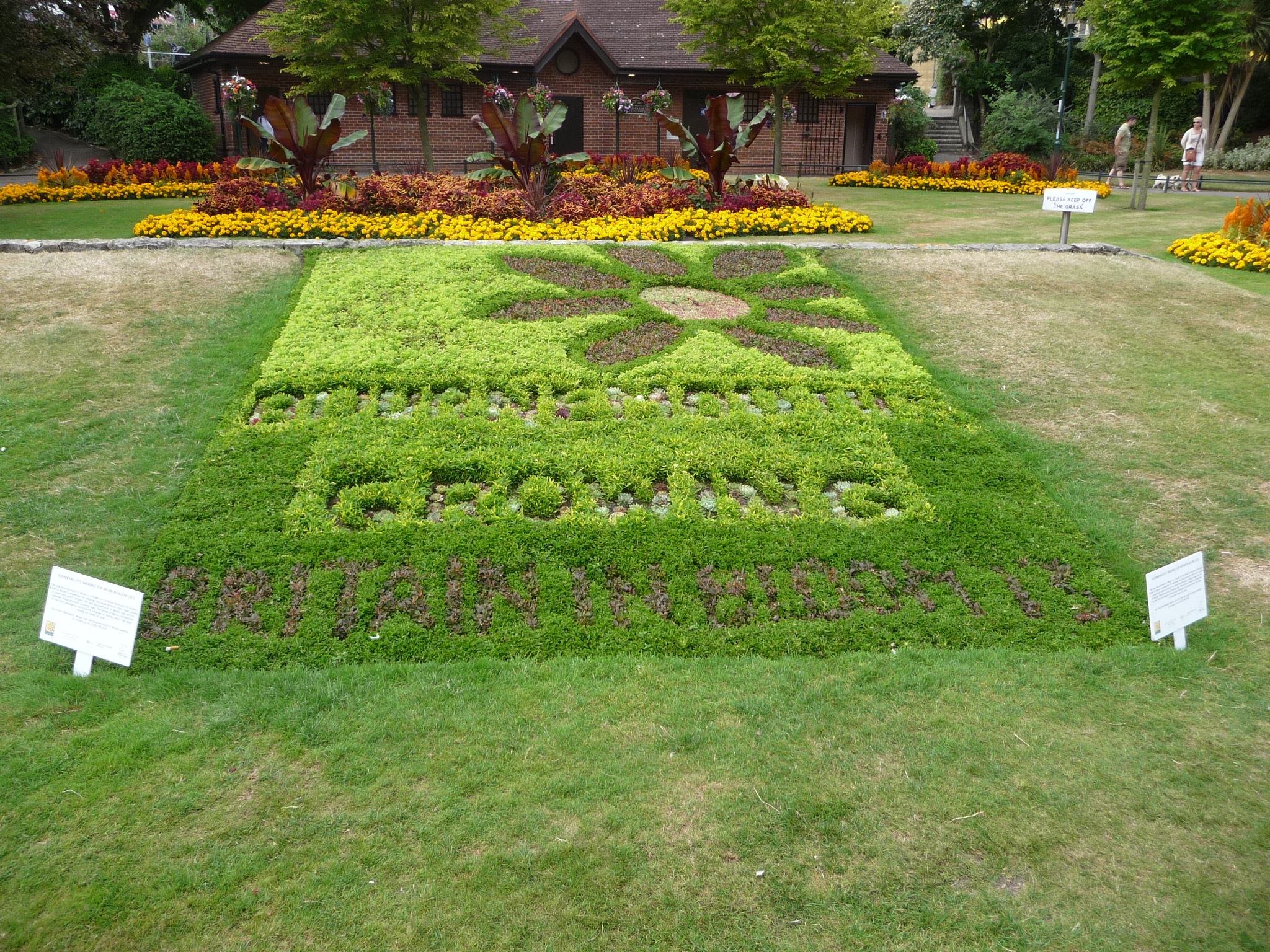 21. Lizard Peninsula
Planning South England vacations? Found in West Cornwall in Southern England, Lizard isn't an extremely well-known part of the country, but it has several elements that make the area worth visiting.
A peninsula is a section of land that is surrounded by a body of water, with just one connection to the mainland. Lizard Point is protected by the National Trust, and is located near Lizard village (or, "The Lizard"). The peninsula's name comes from an old Cornish word meaning "fortress".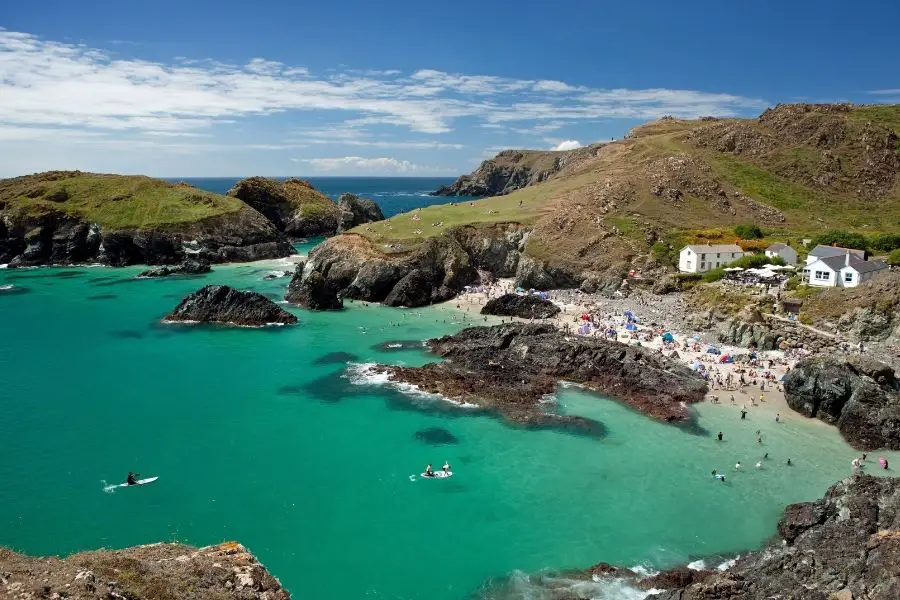 22. Exmoor National Park
Need ideas for beautiful places to visit south west England? This is one of the best places to visit on the South coast of England!
Exmoor is 267 square miles of wild countryside. It is located in the south-west of England in the counties of Devon and Somerset. The landscape is varied and interesting as it could be described as being in a semi-natural state. Over the years, human agriculture has had some impact on the landscape but has not taken it over. The result is a unique landscape, unlike anywhere else in the world.
There are plenty of ways to get out and enjoy the beauty of the area. Walking, cycling and horse riding are all great ways to go out and see the wildlife that roams the area. If you are lucky, you might get to see the famous wild Exmoor Ponies or the wild red deer.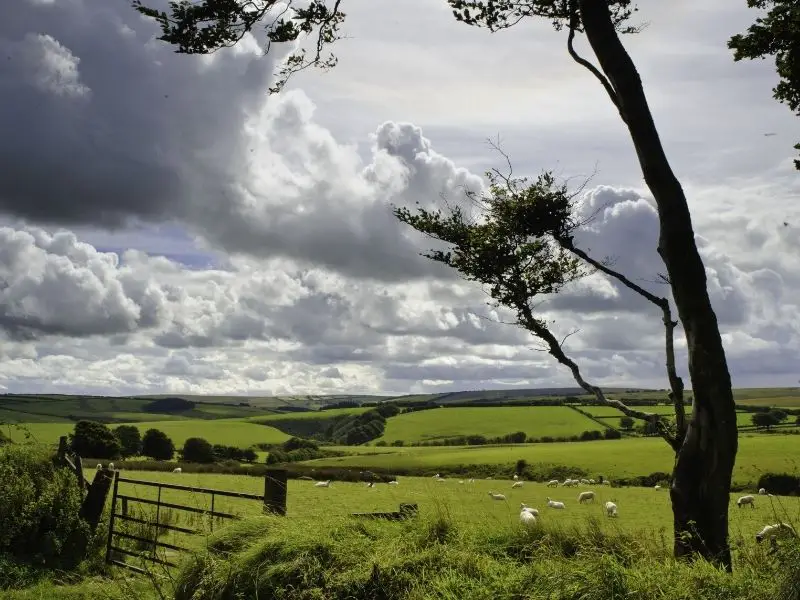 23. Bibury village
Top South England things to do? Bibury Village is part of the Cotswolds. At first, it may seem like every other Cotswolds village that exists in the area, but Bibury Village is recognised as the most beautiful of all of these. You may recognise the village from films such as Stardust and Bridget Jones' Diary.
An interesting fact revolves around the many tourists that the village hosts from Japan. The reason that Japanese guests come to stay in Bibury Village is because Emperor Hirohito once stayed there during his tour of Europe.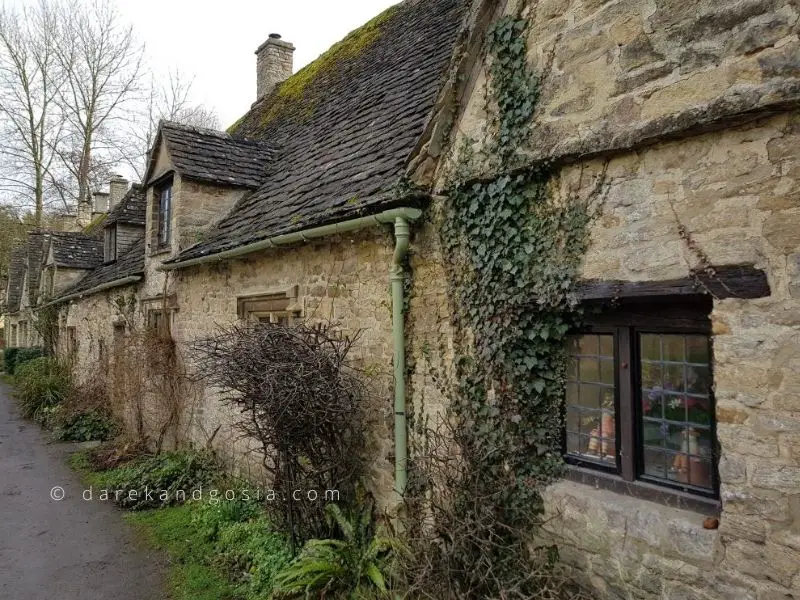 24. Dartmoor National Park
Best places on the south coast of England? Dartmoor National Park is found in the heart of Devon. It is filled with rugged woodland and wide-open spaces, deep valley lined with trees and breathtaking granite tors. The landscape is extreme and yet beautiful.
The Dartmoor ponies are an iconic feature of the area. These ponies are semi-wild and roam all across the moor. There is nothing more joyful than watching the ponies playing and frisking across the hills.
Dartmoor is a very welcoming place. There are lots of places to explore with the whole family, including the dogs. In fact, this is one of the most dog-friendly places in Devon.
As well as the wild open spaces which you can enjoy at your own pace, there are plenty of attractions and activities to enjoy.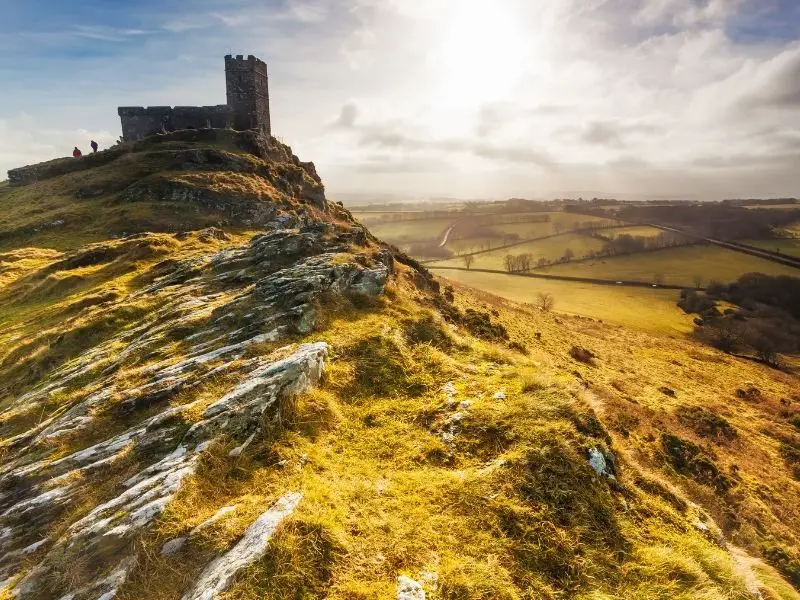 25. Turville Village
Where to find top South East England attractions? Within Southern England's own Buckinghamshire, Turville Village sits within Chiltern Hills, just a handful of miles away from High Wycombe.
The most famous part of Turville Village is perhaps the Cobstone Windmill, which was featured in Chitty Chitty Bang Bang, and is still a huge source of tourism today. It's a bit of a steep climb from the church to the windmill, but the views that show Turville Village and the greenery of Chiltern Hills on the horizon are more than worth it.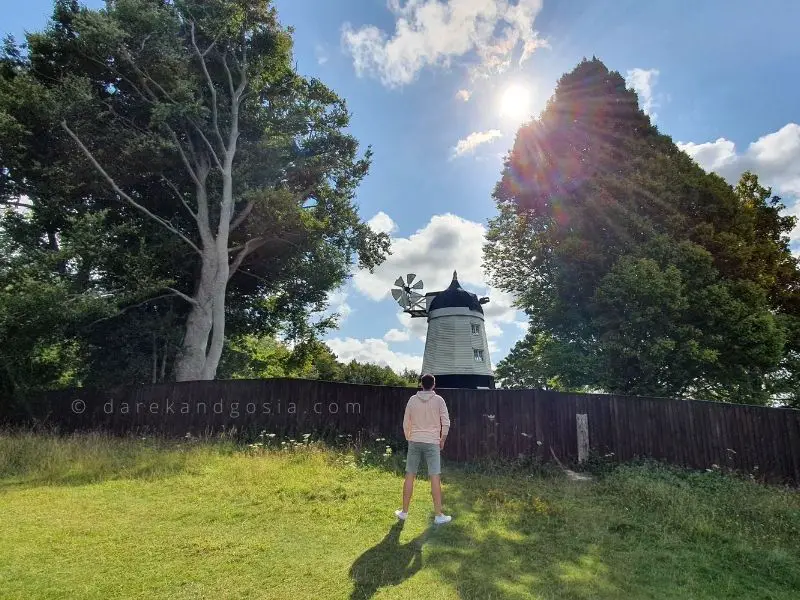 26. Bristol
Looking for top south England attractions? If south England cities are on your travel bucket list, then Bristol should be there as it's one of the most popular cities in the southern region of the country.
Bristol is a bustling city that celebrates its historical roots in quirky and unexpected ways. There are not many cities where one of the most popular tours are given from hot air balloons. When your feet are on the ground, you can explore the cobbled streets finding performances around unexpected corners and art everywhere you look.
As a shopping destination, the city has a lot to offer. There are plenty of High Street fashion and big-name stores. But, there is also a healthy mix of unique and boutique stores to pick up some keepsakes as you explore the city.
As you might expect from a multicultural city, there are loads of great places to eat. Whether you are into street food or superstar chefs, you'll find something to whet your appetite.
So, is Bristol on your list of the best places to visit in south England?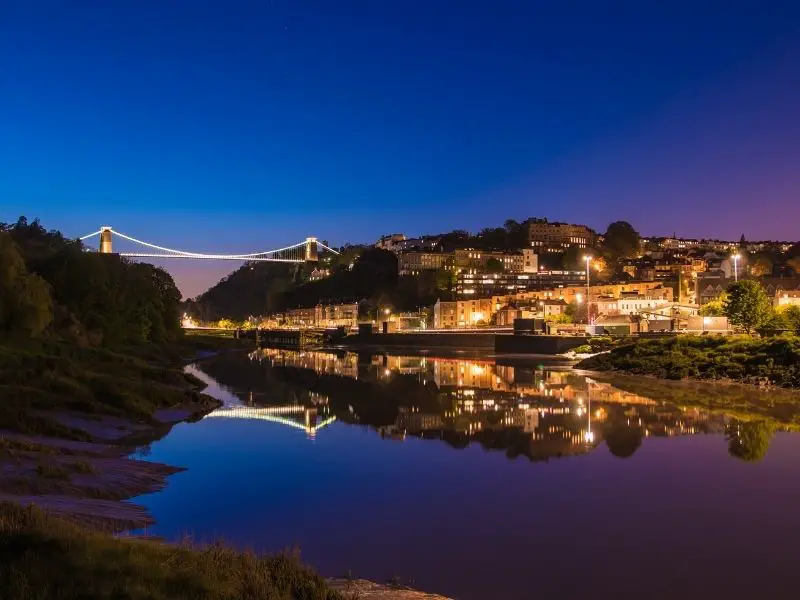 27. Cheddar Gorge
Best things to do in south west England? Hire a car in the UK and hit the road in south England! Thre are many great roads to drive on in southern England. One of our favourite ones is located in Somerset. Although the might suggest it, it is NOT made from cheese 😉
Cheddar Gorge is a stunning natural landmark, located between Bath and Bristol. The gorge and cave complex is filled with prehistory and amazing rock formations. You can easily spend a full day here and not see everything.
There are several show caves to explore. There are audio tours available so that you don't miss any of the unique features that are hidden away. In one of the caves, there are multimedia displays and presentations that tell the story of early man and the area.
We have to be honest – we LOVE Cheddar Gorge and it really is one of the best places to visit south England! 🙂
There are cliffs to climb and caves to explore, all of which you can do with a guide and proper safety equipment. If you fancy something a little less adrenaline-fueled, then you could visit the museum of prehistory to learn about how early man survived the ravages of the ice age and how it created the landscape you see today.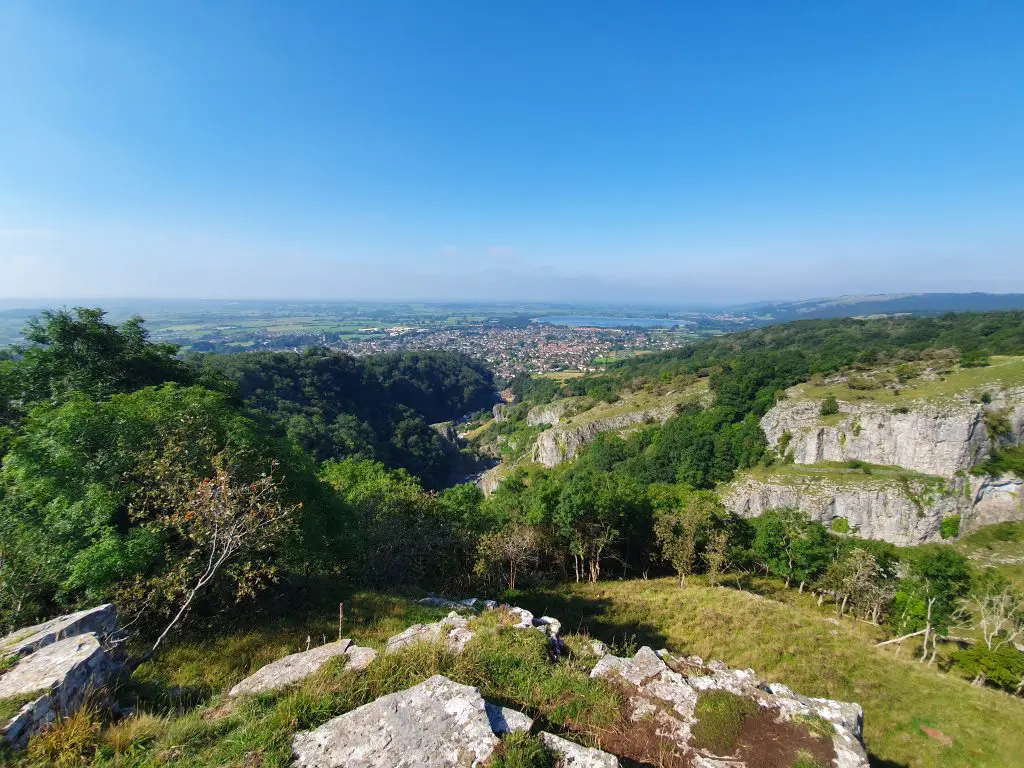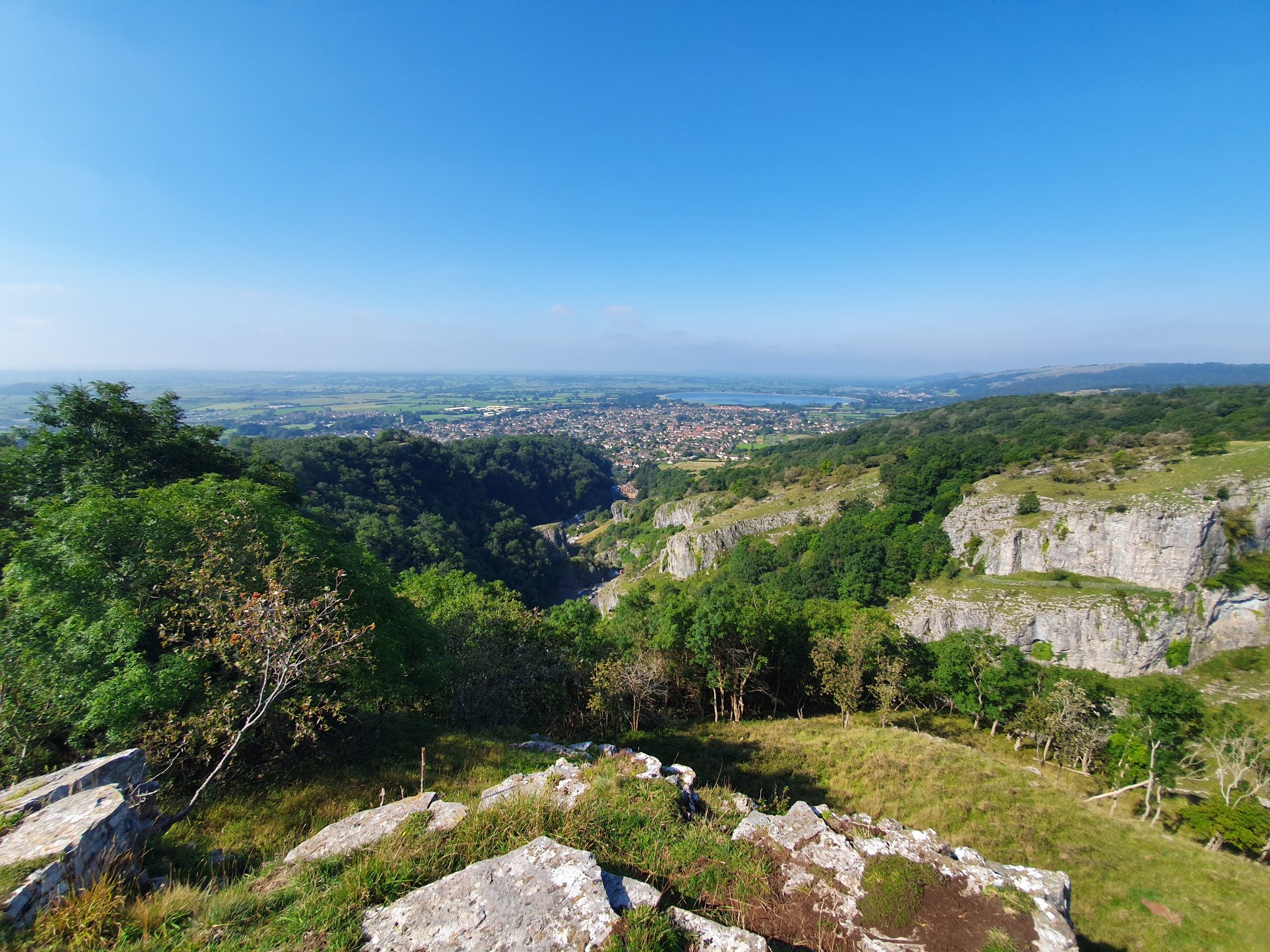 28. Winchester
Looking for the best Southern England cities to visit? Home to a Cathedral that is famous all over the world, Winchester is situated in the south of England. If you seek medieval history and have a penchant for learning about ancient monarchs, then this is the perfect locale for your next tourism day trip.
Interestingly enough, Winchester was once the capital of England and remained as such for a number of years – until the 11th century when William the Conqueror arrived.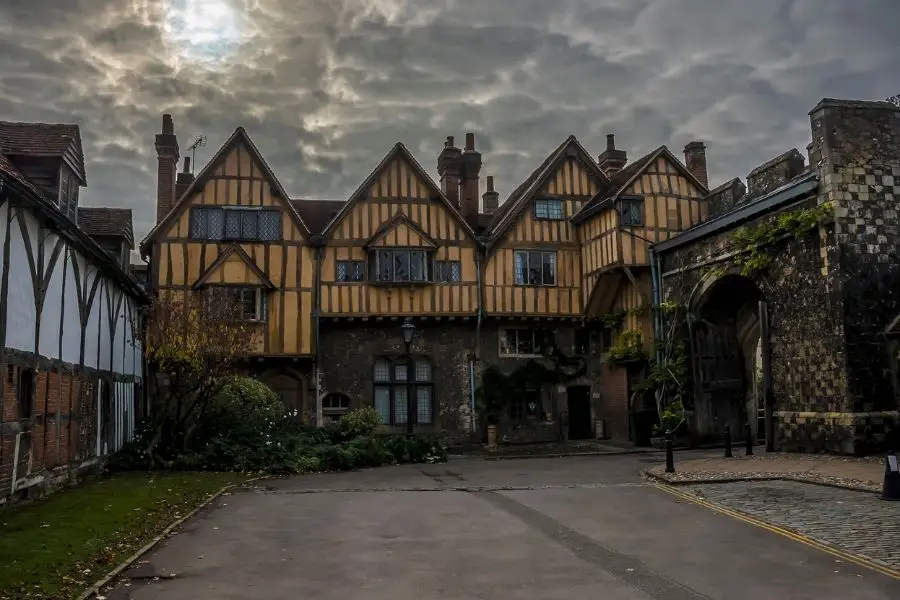 29. Cornwall
Best places to visit in south west England? Alongside being the region with the warmest average temperature in the country, Cornwall is filled with the most beautiful places to visit in England. Millions of people visiting this souther region can't be wrong! 🙂
It really is one of the top south England holiday destinations!
Cornwall thrives on its tourist trade. This means that wherever you go you will receive a friendly welcome and you will find things to do. The landscape is beautiful, and there is no lack of beaches. 
Cornwall has a lot of shorelines, so it really is easy to find a great beach. There are plenty of outdoor activities to enjoy when you get there, such as surfing, sailing, and paddleboarding. You can also find plenty of family-friendly beaches, where you can set up your towels, and enjoy a day of sunbathing, paddling and exploring the tide pools.
There are plenty of attractions to explore, like animal sanctuaries, tin mines and museums. There is also an abundance of small villages to find and explore all with their own quaint charm.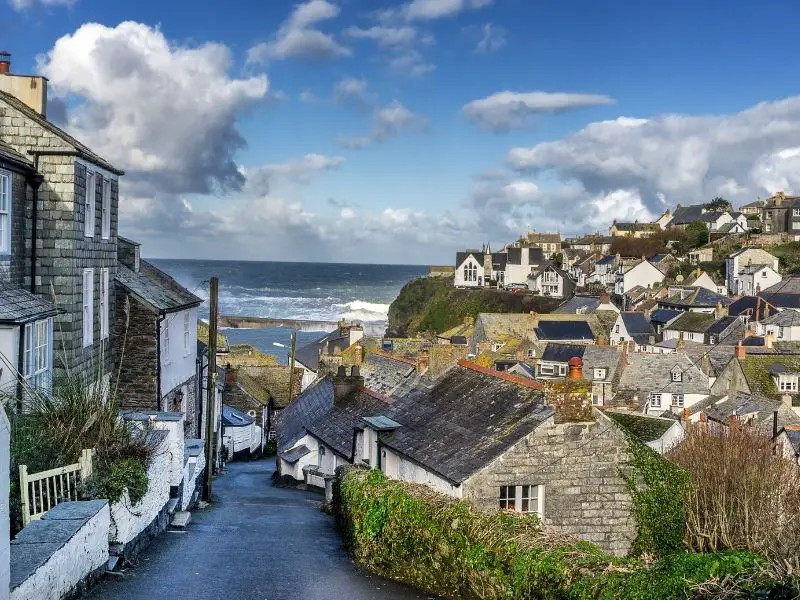 30. Cotswolds
Looking for places to visit in South England? Why not try Cotswolds? This area is one of the top south places to visit!
The Cotswolds refers to an area of around 800 square miles. While each of the Cotswolds villages has its own personality, they are all brought together by their uniting features. You will find the honey gold stones and rolling hills in every corner of the Cotswolds. From Castle Combe village to Broadway Tower – there are many great things to see in the Cotswolds!
The villages that dot the Cotswolds all feature the local stone, making them delightful to see, as are the castles, palaces, and country homes that are sprinkled throughout the area. Looking for something special in Southern England? Visit Bourton on the Water Model Village – it's one of the most popular places to visit!
As well as the bustling market towns and quaint villages, there are nature reserves and arboreta that are known worldwide.
We have been to many of the Cotswolds villages as this region in southern England really a few nice places to visit 😉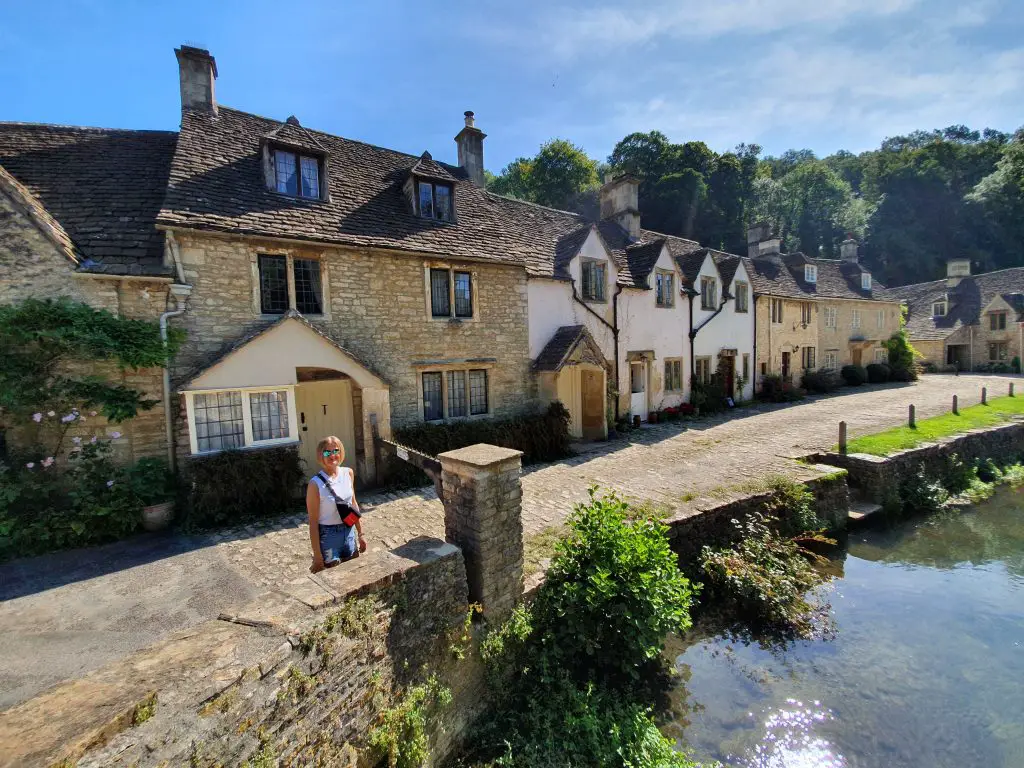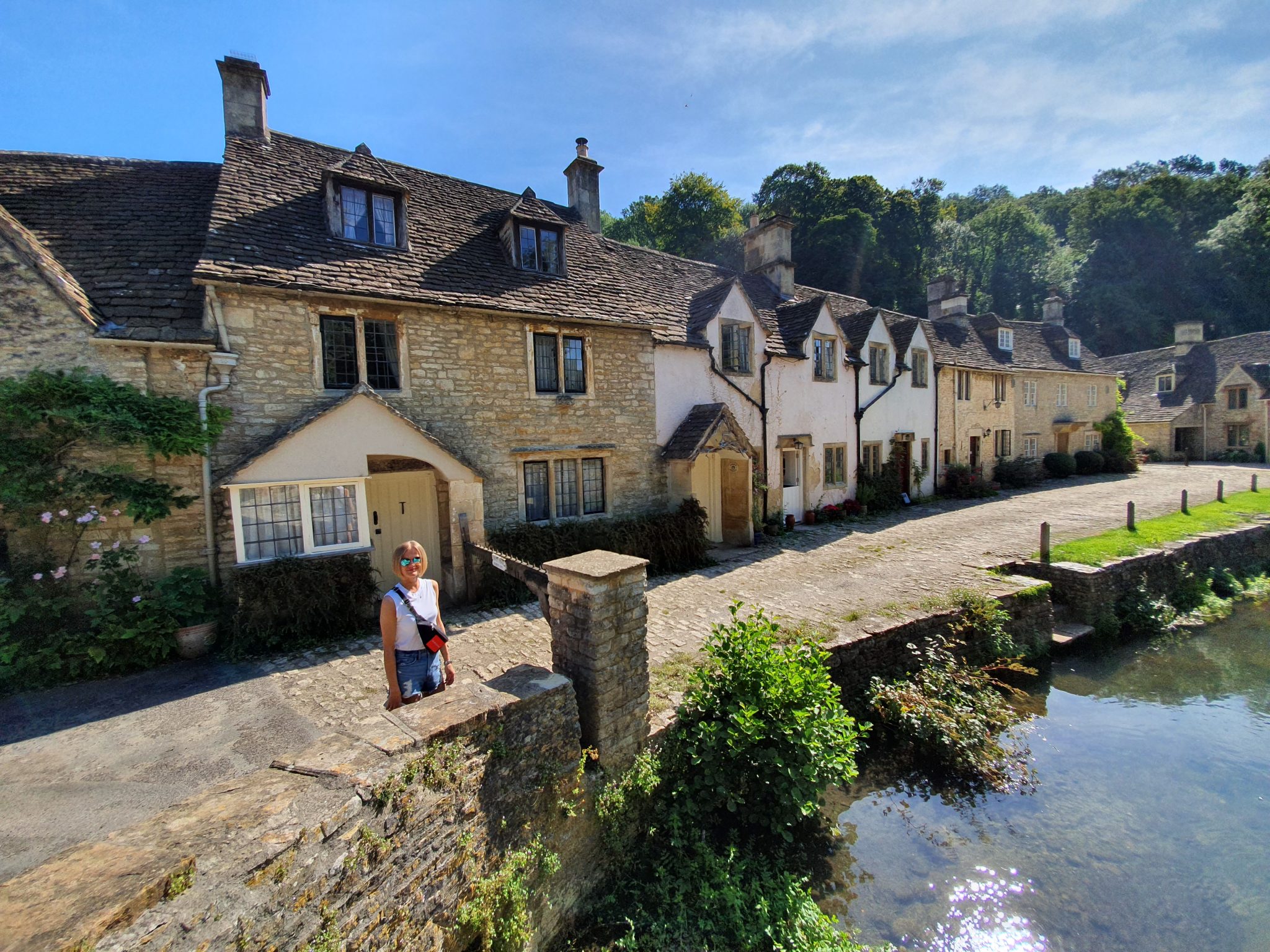 31. The Minack Theatre
South England areas worth to visit? Raised above the Atlantic Ocean by one of the many naturally-occurring clifftops, the Minack Theatre is a unique experience that shouldn't be missed by any individual with a love for architecture.
As an outdoor theatre that echoes the great and ancient stadiums of Rome, there's something very extraordinary about this South England theatre. The Minack Theatre was originally built by just one woman and was originally the scene of the local village's production of The Tempest. What became an open-air theatre was once the garden of Rowena Cade's home.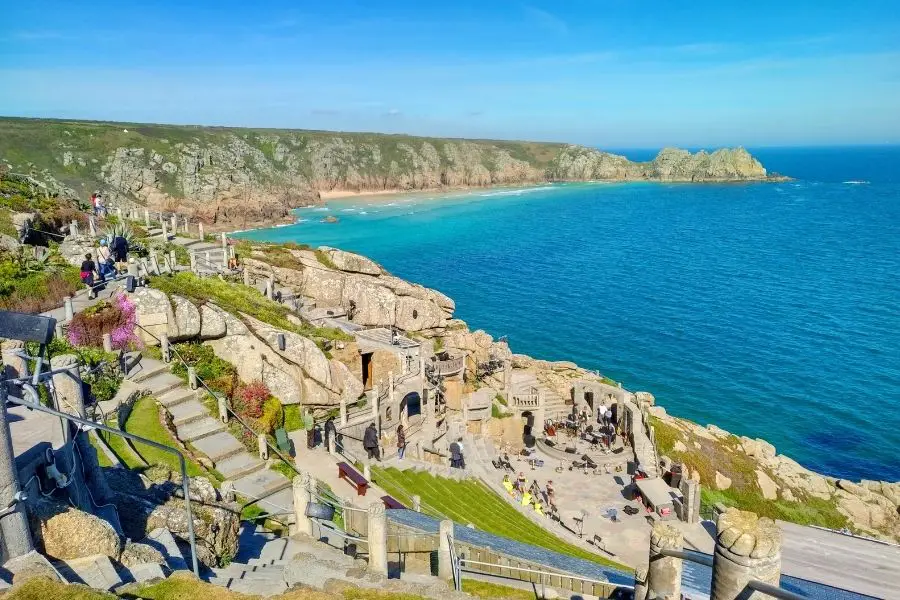 32. Oxford
If you think to visit south England, then Oxford will be very high of your list of places to visit in south England!
Oxford is one of the best cities to visit in England besides London. It is very popular amongst students but also families.
Oxford is a city steeped in history. Most famous for the university, it is also a place filled with fascinating architecture and plenty of photo spots. Culture is definitely waiting for you around every corner. The city is bursting with museums and galleries. Due to its location, Oxford is a great idea for a day trip from London.
There is so much to see and experience in the city that a tour is a great option. There are loads of walking tours to choose from as well as bus tours of the city. This way, you can see and learn everything there is to know and avoid missing the hidden gems of this ancient city.
Once the sun goes down, you will find that as Oxford is a university town, it also has a bustling nightlife. There are plenty of pubs, bars and clubs to visit or even just some fantastic restaurants. You should make sure to indulge in this aspect of the city as well during your visit.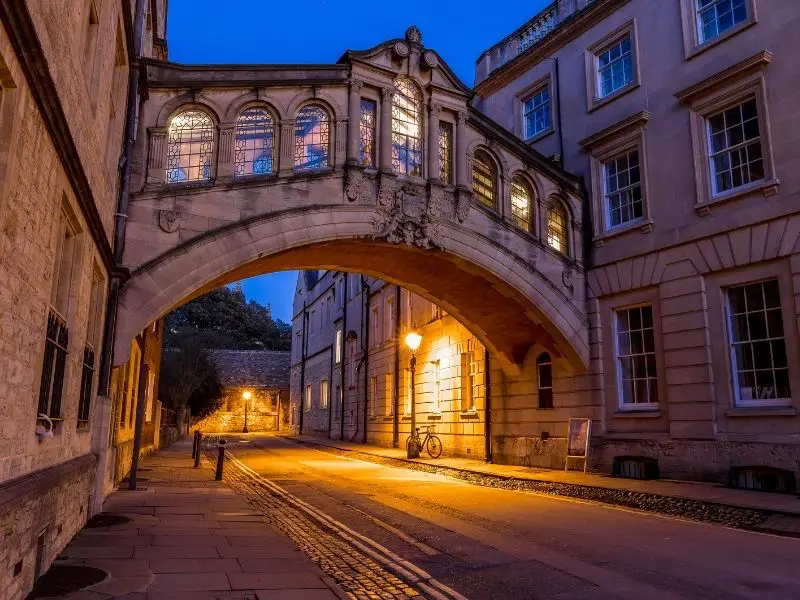 33. Chiltern Hills
Best places to visit in south England? We absolutely love this region in southern England! From visiting stunning towns like Old Amserham or Marlow to spending a day in Wendover Woods – there are some many great places to explore and some of them are the top commuter towns near London!
If you picture the English countryside, you probably think of rolling green hills, dotted with country estates and small villages. What you are probably picturing is the Chilterns. It is an area of outstanding natural beauty. And, in the true British style, you can be safe in the knowledge that as you explore, you are never going to be far from a classic British pub or restaurant.
The Chilterns is a mecca for walkers. There are so many beautiful routes to explore. No matter your walking experience or fitness level, you will find a walk to suit you here. It is such a great place for walking near London that there is a walking festival held here every year.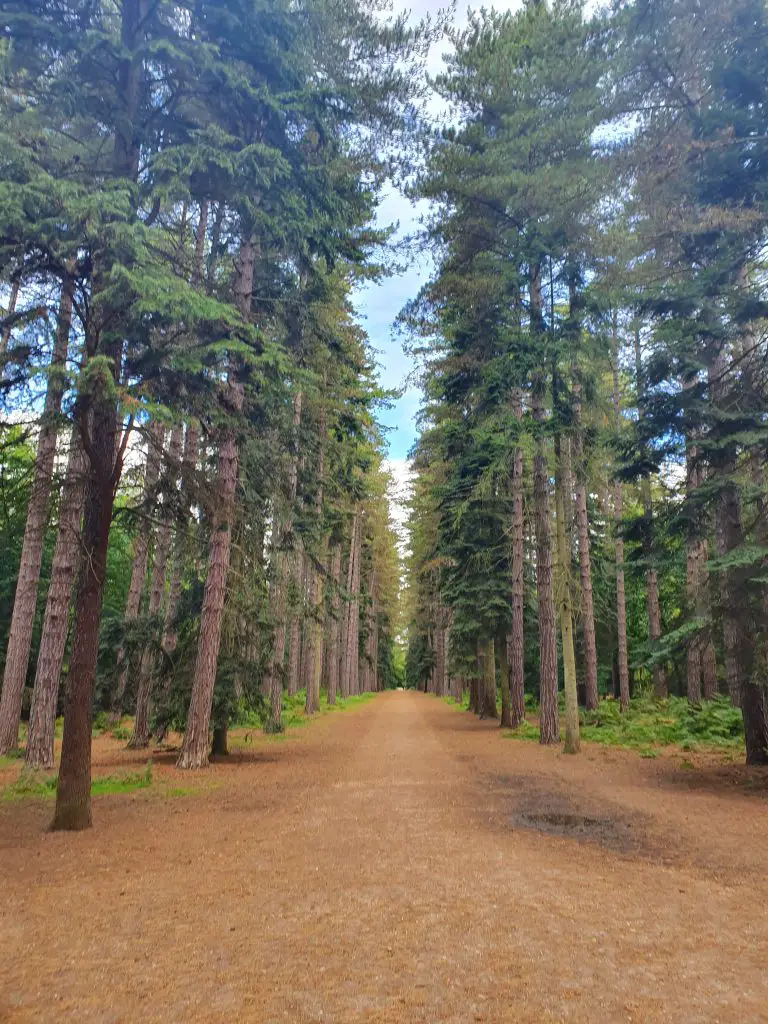 34. St Michael's Mount
Best places to visit South Coast England? It takes around 45 minutes to cross the causeway that would take you across the castle route and into the heart of St Michael's. It's a wonderful place that doesn't take up much time for a visit and is definitely worth the trip.
It is, however, usually closed during the winter. So, be sure to check that they're open before you decide to travel towards St Michael's. Though, even if the Mount is closed, it's still wonderfully picturesque!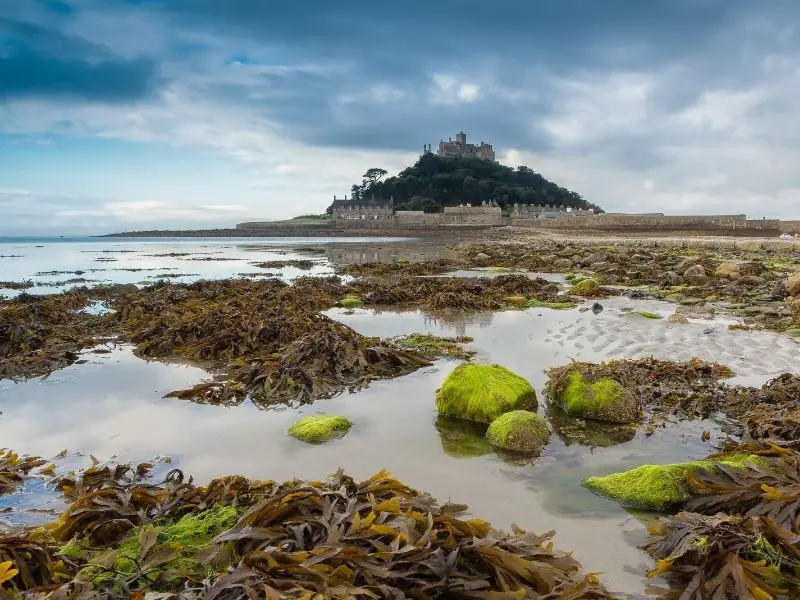 35. Stonehenge
Top things to do in the south? When creating the list of top places to visit in the south of England, we couldn't forget about Stonehenge. Could we?! 🙂
Getting to Stonehenge is easy from most major cities in the South of England. This popular destination is accessible by train, bus, car, bike and foot.
While the stone circle is probably one of the most iconic sites in England, it is not all that the site has to offer. After you have marvelled at the feat of engineering that allowed this monument to be created and to survive all this time, you can then marvel at the neolithic houses. These recreations have been built using techniques and materials that would have been used by the people who lived here over 4,500 years ago. 
As well as the stones there is a great visitor centre and museum, a lovely cafe. Oh, and of course the area is just beautiful. Make time in your trip to wander in the countryside. There are several walks that allow you to get a feel for the ancient landscape and natural beauty of the area.
So, is Stonehenge on your list of top places to visit in the south of England?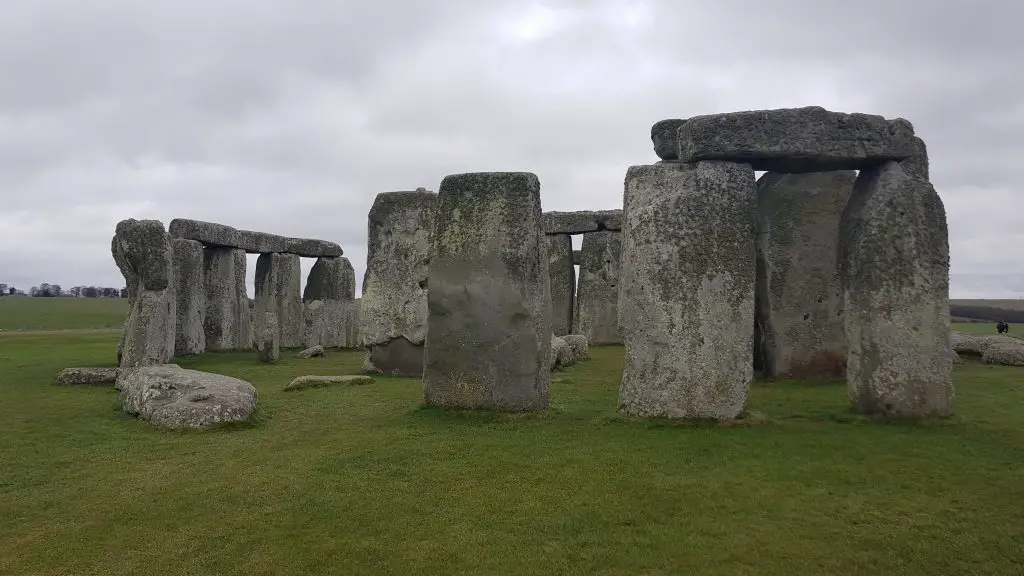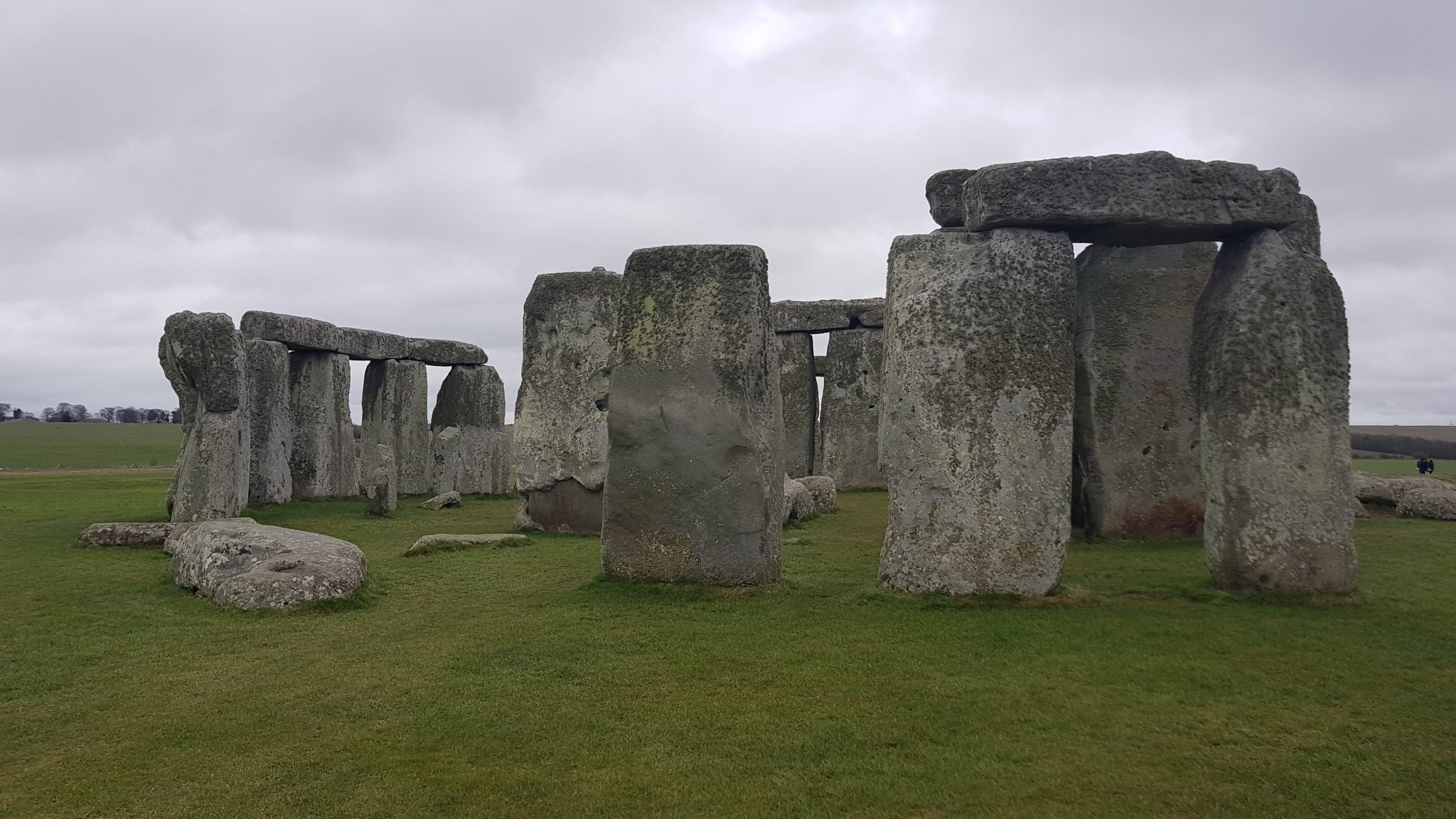 South England FAQ
What areas are in the south of England?
Kent, Surrey, Sussex, Devon, Cornwall are the most famous areas in southern England.
Is the South of England Posh?
Most people would say that the south of England is posh but this is mainly due to higher prices and expensive houses.
Where should I visit in the South of England?
South of England really has to be visited! Go to Seven Sisters, Cheddar Gorge or New Forest for a great day out!
Where can I go on holiday in South England?
Holidays in south England really can be amazing. Visit Cornwall, Devon or the Isle of Wight for a great British holiday!
If you liked our article, then please check out the below posts too:
Is it worth visiting Southern England?
The South of England has a lot to offer. It is home to some of the prettiest villages in England. You can easily come to the south of the country and spend your whole visit in London. You would have a wonderful time, but you'd be missing out on all the rest that the area has to offer.
Whatever it is that you are looking for in a getaway from vibrant cities to relaxing nature, you can find something wonderful in the South of England.
Love England and the rest of the UK?
Read our other articles related to this stunning country:
Bourton on the Water Model Village
Places to visit in the Cotswolds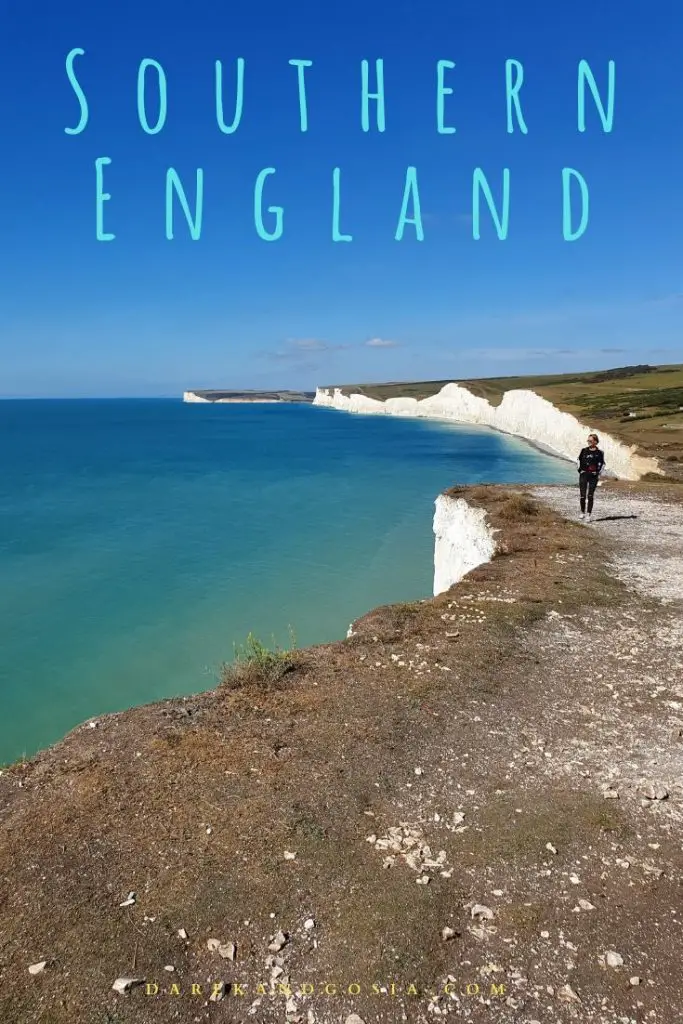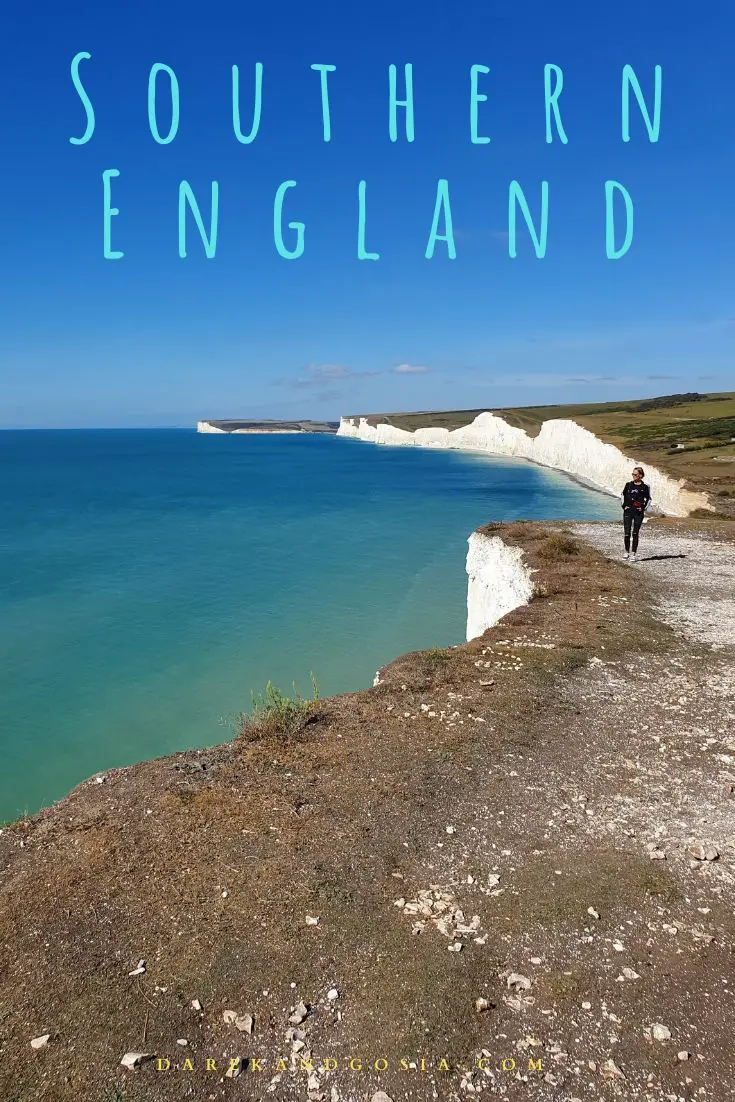 Articles you may like: