Looking for the most beautiful island in Spain? Choose between Balearic islands & Canary islands & have an amazing holiday on the Spanish islands!
Let's face it – we love the Spanish islands! To us, Spain has some of the most stunning islands in Europe! The beauty and diversity of the Spanish islands make them ideal holiday destinations almost all year round. And the Canary Islands are the number one destination for winter sun in Europe.
Which islands belong to Spain? There are a few interesting islands with many opportunities for outdoor activities. From Ibiza with its wild nightlife, wonderful Lanzarote to a continent in miniature – Gran Canaria; there is a bit of everything for everyone on a Spanish island holiday!
Spanish islands – car hire:
We have rented cars many times during holidays in Spain and we always used discovercars.com
Check out our guide to the car rental companies in Spain or simply explore the options directly on discovercars.com if you need a car during a trip to the Spanish islands.
Which island is the best in Spain?
Wondering which of the islands will be best for you? We can easily say that all of them are must-visit places in Spain! Read our article about the best Spanish islands and find the perfect one ? OK, this is our list of the top 10 Spanish islands: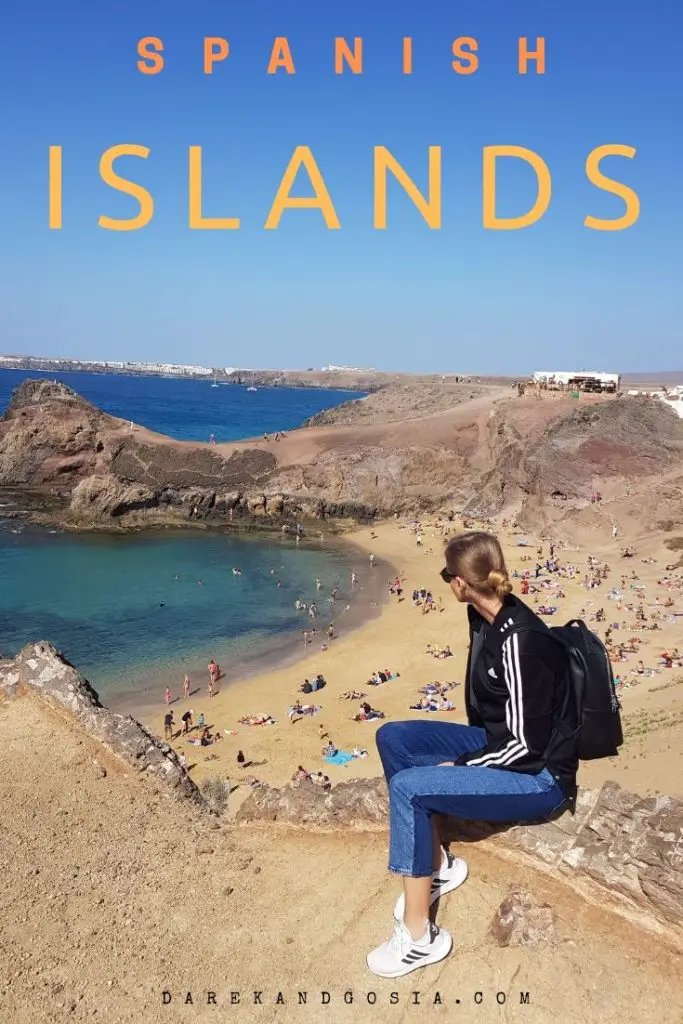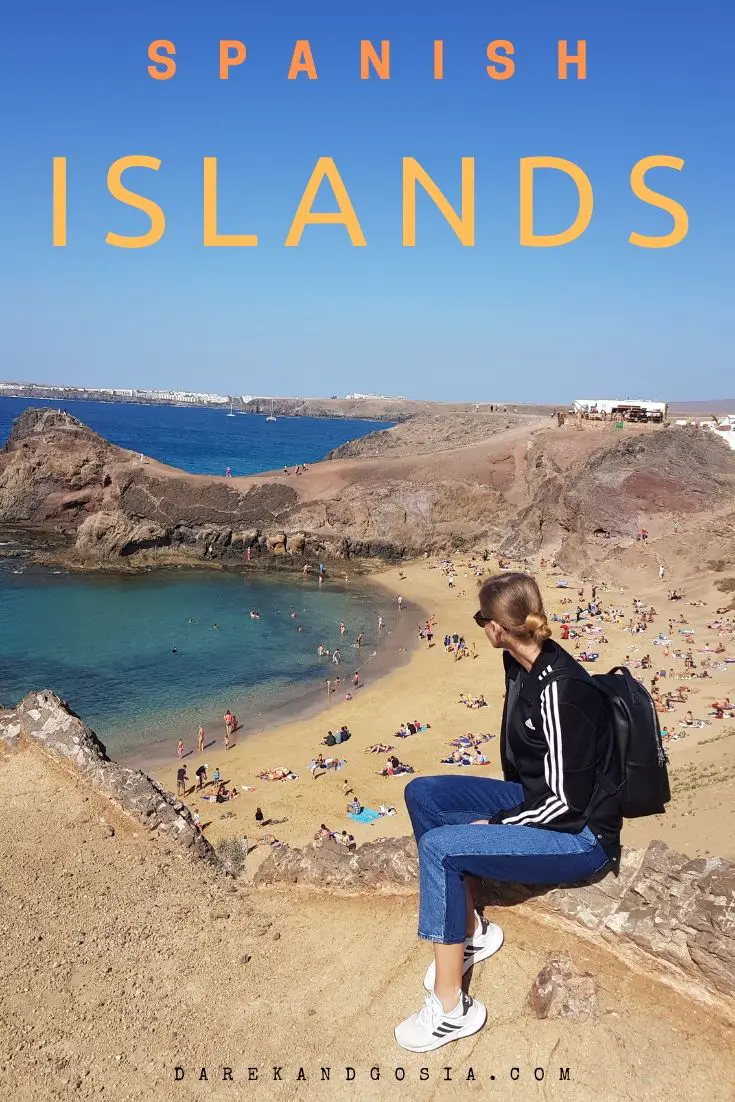 Best Spanish Islands: Canary Islands
When you think of the Canary Islands, you'll probably think of year-round sunshine, stunning beaches and amazing volcanic formations. You may think of the welcoming atmosphere, fantastic food and array of activities and attractions on offer too. Regardless, of what makes up your ideal holiday, you can be sure to find it somewhere in the Canaries. However, with so many islands to choose from, which is right for you?
Out of the thirteen islands that belong to Spain in the Canary Islands, eight of them are inhabited. The collection of islands lies in the Atlantic Ocean, just northwest of Africa. Due to their position, they benefit from a year-round spring-like climate where the average temperature hits around 22-25 degrees Celsius.
So, with all of the islands benefiting from a pleasant climate, incredible landscape and plenty to offer, which is right for you? Here are six of the best islands in the Canaries to choose from.
1. Fuerteventura
Fuerteventura boasts an impressive 150km of coast, and it is a coast of contrasts too. On the west on the island, you'll see evidence of the volcanoes with black volcanic sand. However, on the east coast, you'll find beaches of light, golden sand that are impressively vast and enticing. This beautiful Spanish island near Africa really is worth visiting!
It is the dunes that make Fuerteventura so impressive. The Corralejo dunes have been developed from the sands carried by the winds from Africa. Over time, they have established to create a remarkable dune landscape. You don't need to visit African deserts to have a bit of taste of Sahara – just book a flight to Fuerteventura!
Corralejo dunes are protected in a designated natural park, but there are trails to follow so you can see the rare birds and wildlife that calls the dune home. As the winds carry the sand over from Africa, you can expect this side of the island and the Jandia peninsula to be pretty windy.
However, this is an advantage as the region has become a surfer's paradise. So much so that Playa de Sotavento in Fuerteventura is home to the largest wind and kitesurfing in the world. If you like wild and windy watersports, then Fuerteventura is right for you.
Would you call Fuertaventure the best island in Spain?
Read also: Winter Sun Destinations in Europe: Where is warm in winter?
2. Gran Canaria
Which is the nicest Canary Island? Much like Fuerteventura, a popular attraction on Gran Canaria is its dunes reserve known as the Dunas de Maspalomas. However, as well as the beautiful wildlife in this Saharan style landscape, you'll see contrasts everywhere you travel on the island.
From quaint harbour towns to small coves and over 160 beaches each with their own unique charm – all of that makes Gran Canaria one of the best islands in Spain to visit!
Gran Canaria has many popular resorts which tourists flock to such as Playa del Inglés, one of the best beaches in Gran Canaria, and the island's capital, Las Palmas. However, for those looking for a quieter way of life, there are many pretty villages such as Fataga which offers local charm, peace and serenity.
If you like to get off the beaten track, then Gorge Guayadeque is near to Fataga and offers an incredible landscape teaming with wildlife and birds. For more urban rambles, check out Puerto de Mogán which is known as 'little Venice' thanks to its waterside views, fine restaurants and romantic ambience.
From all the top Spanish islands to visit, Gran Canaria is not only the prettiest Canary Island but also the most unique one!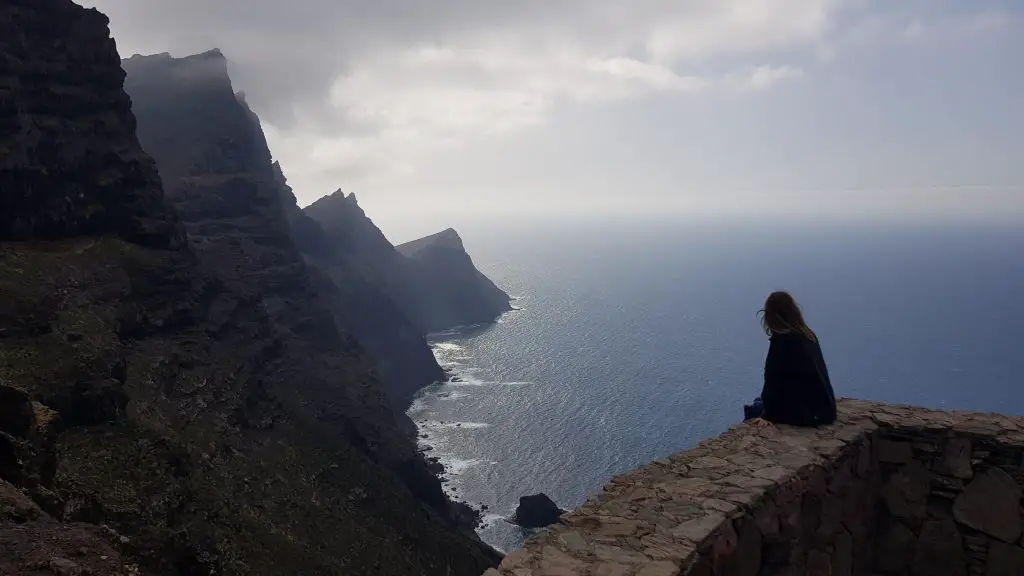 Read also: 20 Things to do in Gran Canaria & best places you HAVE to visit!
3. Tenerife
Spainish islands are stunning! Of all the Canary Islands, Tenerife is the most densely populated, perhaps because it has something for everyone. If you want a beach holiday, there are plenty of gorgeous bays to while away the days. You will find many of the top beaches in Spain while visiting Tenerife!
Alternatively, if you wish to experience vibrant nightlife after the sun goes down, then there are plenty of resorts to check out and dance the night away.
If you prefer to get back to nature, then there are many hiking trails to tackle which can take you from volcanic beaches to mountain ranges and national parks. Teide National Park is a must-visit and is home to the highest peak in Spain, the Pico de Teide. The Masca gorge also offers a rewarding hike with plenty of stunning views and is known as one of the best places in Canary Islands!
If you want a fun-filled family holiday, then there really is something for everyone in Tenerife. With Siam Park as one of the largest waterparks in Europe for splash-filled fun and the more relaxing Loro Parque zoological gardens that will dazzle and delight all of the family.
So, is Tenerife on your list of the most beautiful Spanish islands?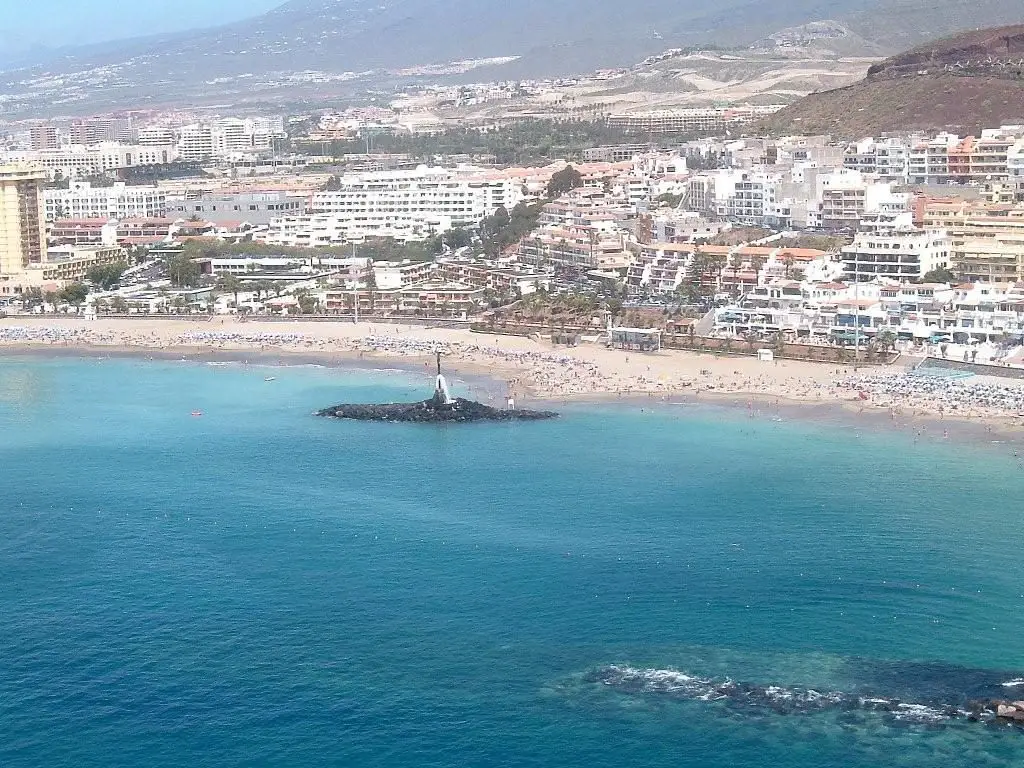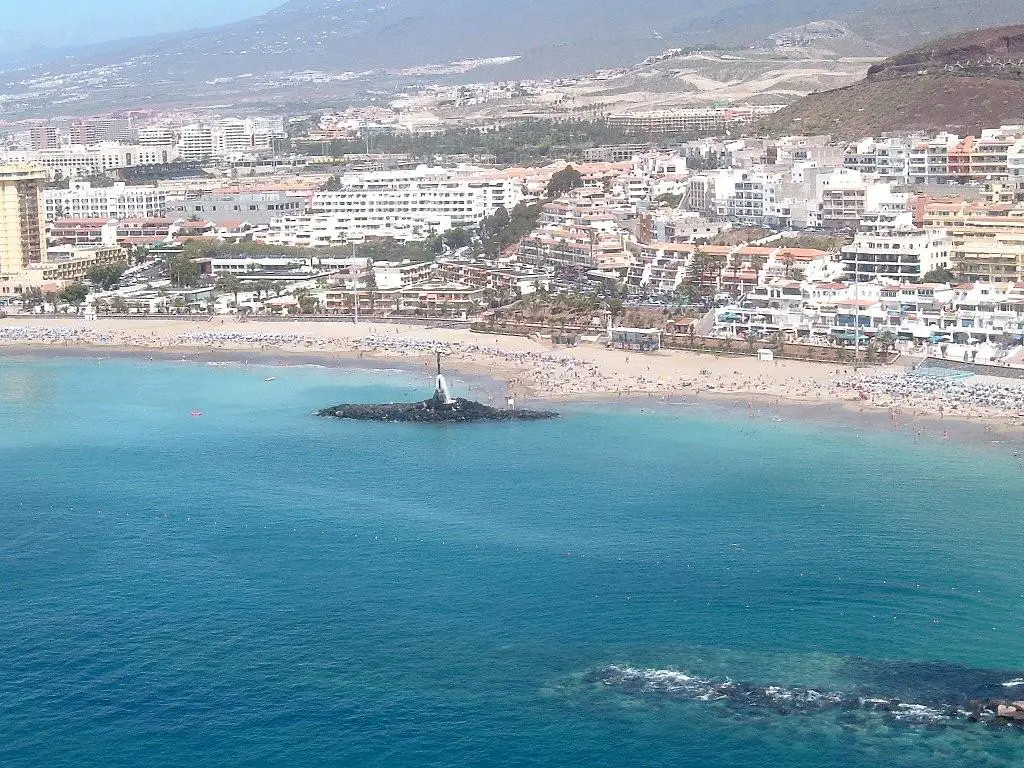 Read also: Unusual Things to do in Tenerife: Top Attractions & Places to visit!
4. La Gomera
There are many popular Spanish islands but La Gomera is somehow a bit a quiet one. This is actually a very positive thing as the island is known as one of the best Spanish islands for couples. And yes, it also made it to our list of 10 best Spanish islands.
Known as the Island of Columbus, La Gomera was once a stopover point for the great explorer, Columbus. Today, there is still a small Columbus house in the centre of the capital on the island. La Gomera is certainly not as popular as some of the other islands, and as a result, it is pristine, authentic and ideal for nature lovers. It can also be visited during Canary Islands cruises from the neighbouring islands.
If you want long nature walks with only birdsong for company, then head to Garajonay National Park which is a UNESCO protected site full of dense, beautiful laurel forests some of which are the oldest forest regions in the world. You don't have to worry about your navigation skills as you get back to nature; there are plenty of clearly marked trails to follow.
Perhaps the most visited attraction on the island is Los Organos which is an incredible 80-metre basalt rock formation that needs to be seen to be believed. However, as there is little more than unspoilt beauty and wildlife to discover, many visitors do not stay in La Gomera and instead stay for a couple of days after taking a trip from Tenerife, which is its island neighbour.
If you are looking for unique Spanish islands holidays think about La Gomera – it really is one top islands off Spain mainland!
Read also: Unique places to visit in Spain – 17 MUST-see in Spain!
5. Lanzarote
We love Lanzarote! Anyone who is looking for the best Spanish islands to visit should consider this Canary Island.
Lanzarote offers a landscape to be marvelled at and, seems alien in all the right ways. The volcanic landscape of the island has made it feel like you're on another planet entirely, especially with the many volcanic cones that spring up across the scenery. For truly extraordinary volcanic sights, head to Timanfaya National Park which focuses on protecting the unique volcanic landscape and is home to the Fire Mountains which even change colour.
If you want to be brought back from the alien life in the volcanic scenery, then Lanzarote still boasts many beaches and resorts that feel more like this planet – there are many great beaches in Lanzarote! That is not to say that Lanzarote isn't unique, however. The island has its own style with many of the buildings following a charming style of whitewashed buildings complete with green roofs, tiles and shutters. This is not the only sign of the urban environment melting into nature. Architect Cesar Manrique has designed many buildings across the island that marry art and nature together such as Jardin de Cactus and Mirador del Rio.
Is Lanzarote your favourite one of all the islands of Spain?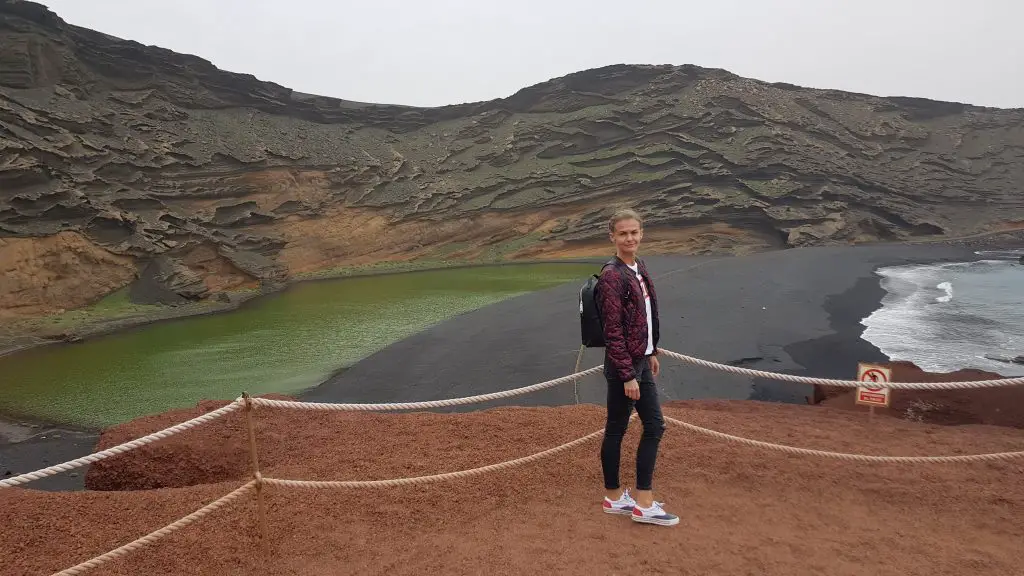 Read also: 21 Things to do in Lanzarote, Spain – TOP Attractions & Places to see
6. La Palma
Best island in Canary Islands? Finally, the smallest of the inhabited Canary Islands is La Palma, known for its rich, luscious wildlife and beautiful green landscapes. It is a real gem in the heart of the Canaries with stunning volcanic beaches, mountains and lush greenery with plenty of trails for you to get lost in nature. The must-see attraction on La Palma is the Taburiente crater in the island's national park.
However, if you want to relax and unwind in luxury, then La Palma is home to many beautiful hotel complexes can offer all you could need for a wonderful island getaway.
Best Spanish Islands: Balearic Islands
Looking for islands near Spain? Once you've ticked off all of the Canary Islands, and are hungry for more Spanish island paradises, then the Balearic Islands are calling. The Balearic Islands are off the east coast of Spain and are regularly ranked as some of the most beautiful islands in the world.
As well as the picturesque views and Caribbean-style beaches, the Balearic Islands boasts a beautiful Mediterranean climate as well as plenty of amenities and attractions that make the archipelago a popular tourist hotspot. So much so that over 12 million tourists visit the islands every year. So, which is the island that you should head to for your next getaway?
7. Menorca
For laidback style and tranquillity, Menorca offers a fascinating character that has not been spoilt by large resorts and hotel complexes. If you want to enjoy the unspoilt beauty of a traditional Balearic island, the Menorca offers the perfect place to unwind and enjoy exploring at a relaxed pace. Without a doubt, any list of the best Spain islands has to have Menorca on it!
Head to Ciutadella to see the fascinating history and beautiful architecture of the island or Mahon which is a beautiful harbour town that is full of market stalls offering local produce. For more history, then you can visit the old town of Punta Prima which shows its history and traditional Menorcan culture.
So, is Menorca on your Spanish islands list? It really is one of the best islands to visit in Spain!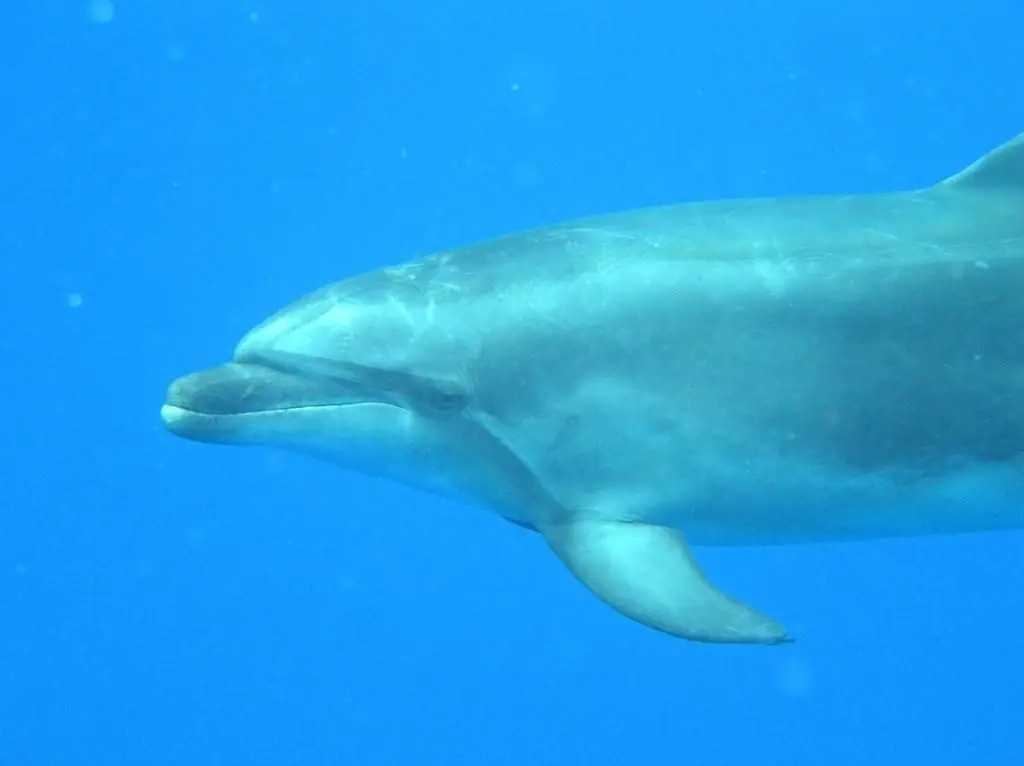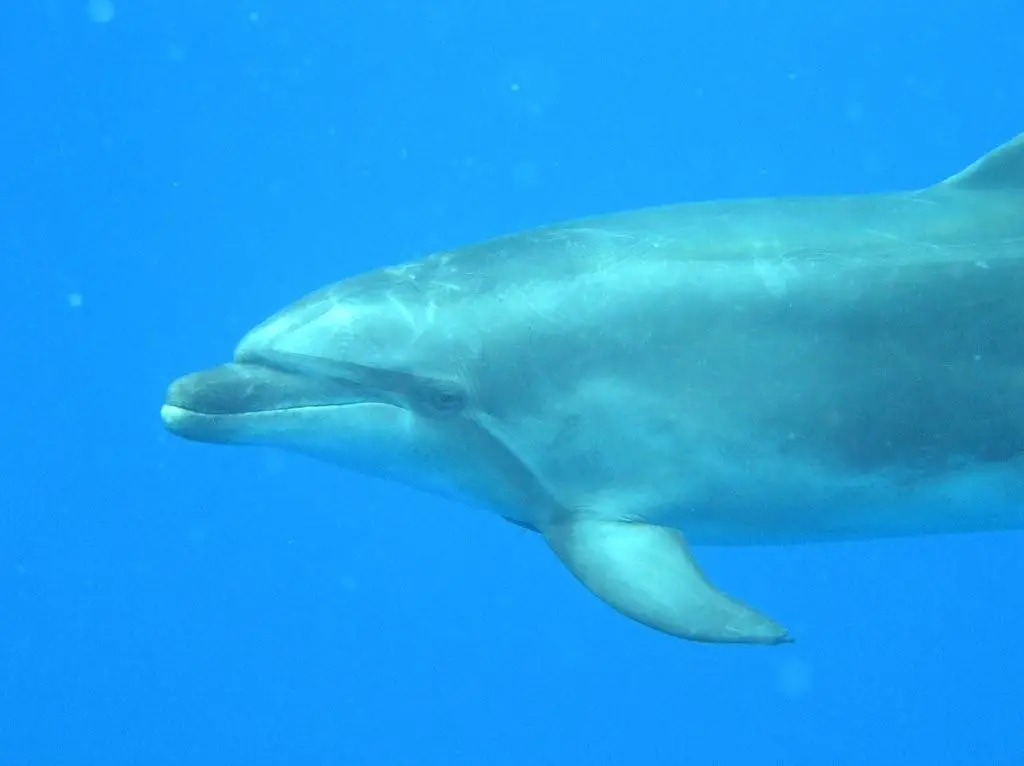 Read also: Best islands in Europe for seaside Holiday – TOP must-visit islands!
8. Ibiza
If you think about the best Spanish island to visit, then you should consider Ibiza!
Well known as the party island, Ibiza is the destination for music, dancing and exhilarating nightlife. If you want a place to truly let go and live a wild life, then Ibiza offers it all. As well the nightlife, Ibiza offers plenty of adventure in the daytime too with lots of watersports available at the long, sandy beaches.
Travelling to Ibiza isn't just for party animals; there is a quieter side to the island too, which can give you a chance to recharge your batteries and enjoy the Balearic culture. How about sailing around the island or diving to explore the local sea life?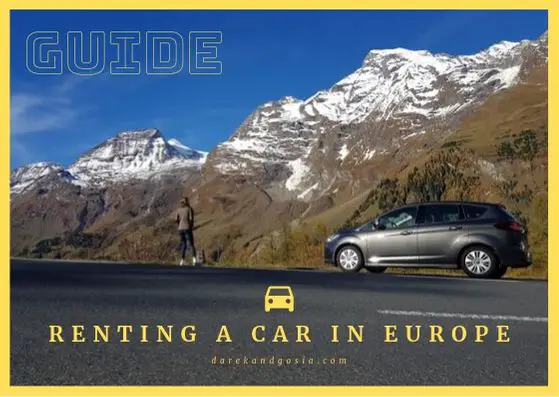 9. Mallorca
Best Spanish islands for holidays? Mallorca is definitely there on the list! For a richly diverse island, Mallorca has rugged cliffs, long beaches, mountains and modern cities. A holiday to Mallorca means you can enjoy a little bit of everything to get the most out of your trip. From leisure to city living, partying to getting back to nature, there is something for everyone and countless activities to try from golf to yachting, trekking to kitesurfing.
This beautiful Spanish island is perfect for a family holiday too – there are many interesting things to do in Palma with kids. You can be sure that your little ones will have fun! 🙂
Mallorca is also well known as a foodie haven, with many gastronomical delights to enjoy in many of the bars and restaurants across the island. Of course, with the amazing food on offer, Mallorca provides lots of delicious Spanish wine to wash it down with. You will need a good wine travel bag so you can get home a few bottles of the Spanish wine 😉
Read also: Best Beaches in Europe – TOP Beach Holiday Destinations!
10. Formentera
Finally, if you really want to escape the rat race and unwind in luxury with total peace and quiet, then Formentera is for you. It isn't a tourist hotspot which is ideal if you want to escape the hustle and bustle to enjoy some Spanish sun. The weather is great, and with long sandy beaches, all you need is your book and sunscreen, and you're ready to go.
One of the best small Spanish islands to visit!
With beautiful, unspoilt scenery, you can explore the island through relaxing walks through the picturesque landscapes, just make sure to pack your camera to make the most of the amazing views.
Is it worth visiting the Spanish islands?
Without a doubt! Spanish islands are amongst the most popular places to visit in Spain. The Balearic Spanish islands are perfect to visit during the spring and summer months for your Mediterranean holiday.
If you are visiting Spain in the winter months, then one of the Canary Islands will be a great choice. Spend Christmas in Lanzarote, or go to Tenerife or Gran Canaria and enjoy a perfect winter sun destination in Europe!
So, ready to visit the Spanish islands this year? Don't wait too long and book your Spanish island holidays! 🙂
Love Spain?
Read our other articles related to this stunning country:
Unusual Things to do in Alicante
Unique places to visit in Spain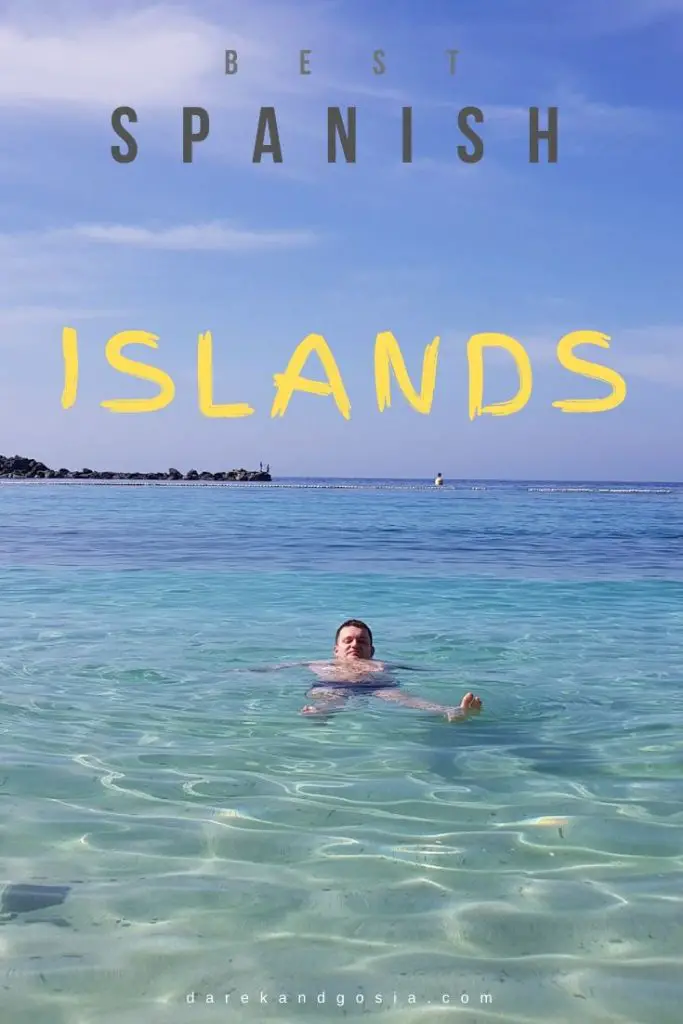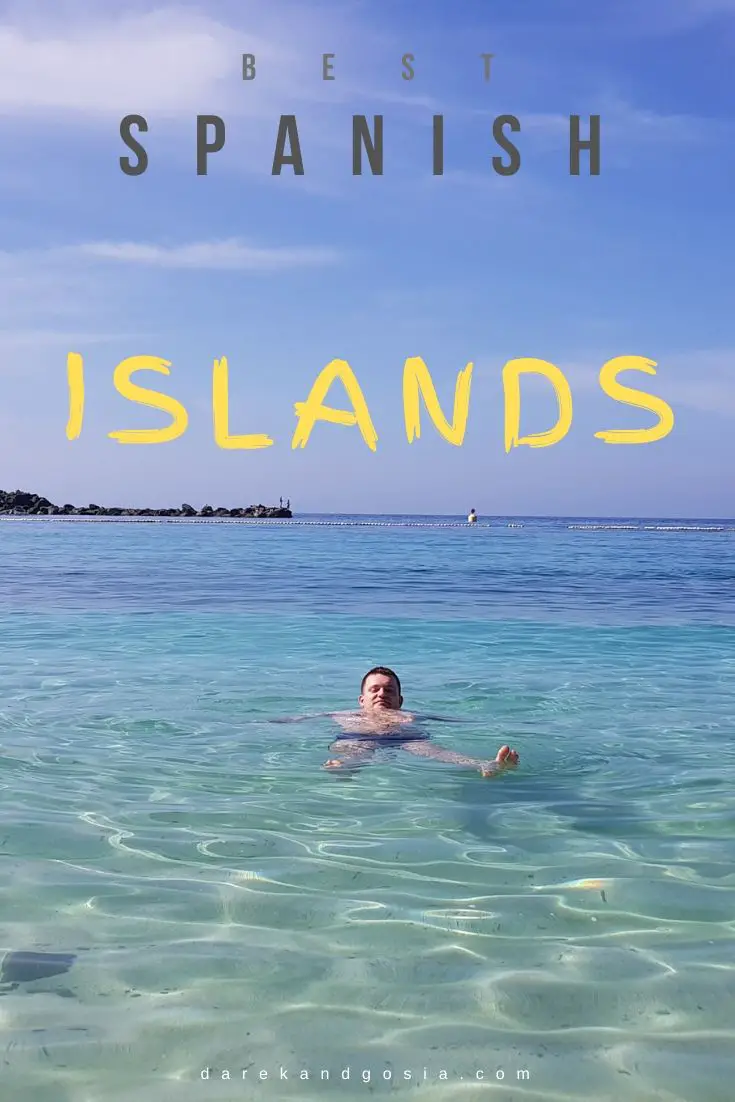 Articles you may like: