Looking for the best things to do in Tenerife? Teide, Siam Park & Loro Park are the must-visit Attractions while on Holiday in Tenerife!
What to visit in Tenerife? For many years tourists from the whole world have been flocking to Tenerife looking for a perfect all-year-round holiday destination. This beautiful European island, the largest of the seven Canary Islands, is a perfect place for all sun-seekers and adventure-lovers.
With so many unique things to do in Tenerife, this volcanic island offers a huge variety of attractions, interesting places to visit, as well as some of the most beautiful beaches in Europe.
Best places to visit Tenerife? Some of the Tenerife attractions are known worldwide. So, whether you are looking for top things to do in Los Cristianos or Costa Adeje you can be sure that you will find many stunning sightseeing in Tenerife!
Top 10 Things to do in Tenerife: At a Glance
Teide
Siam Park
Loro Park
Playa de las Américas
Roque Cinchado
Pico Viejo
Pyramids of Güímar
Cueva del Viento
Playa de Los Cristianos
Masca
Where to stay in Tenerife?
Best place to stay in Tenerife? With so many places to visit Tenerife, there is also no shortage of amazing places to stay during your holiday on Tenerife island. Please see below some of the TOP hotels we have selected for you. Best hotels in Tenerife:
"Located on Fañabe Beach on Tenerife's Costa Adeje. It has large gardens. Free WiFi is offered throughout the property. Adults Only come with a balcony, as well as a private bathroom."
"Located in Adeje's coast, offering spectacular views of the Atlantic Ocean and La Gomera. It features a saltwater pool carved out of the cliff."
Need more inspiration? Find a hotel in your favourite part of Tenerife island.
Still wondering what to do in Tenerife? Read our guide to the best places & top attractions in Tenerife. From beautiful mountain village Masca, the coastal resort of Playa de las Américas to UNESCO-listed Teide National Park – all must-see places and sightseeing ready to be added to your Tenerife bucket list 😊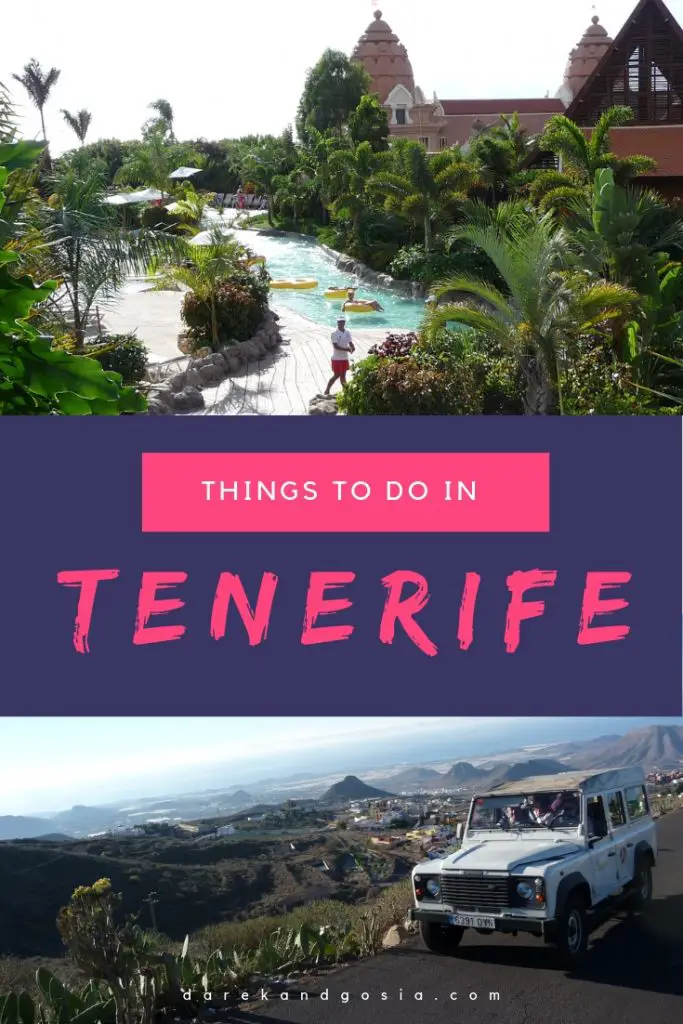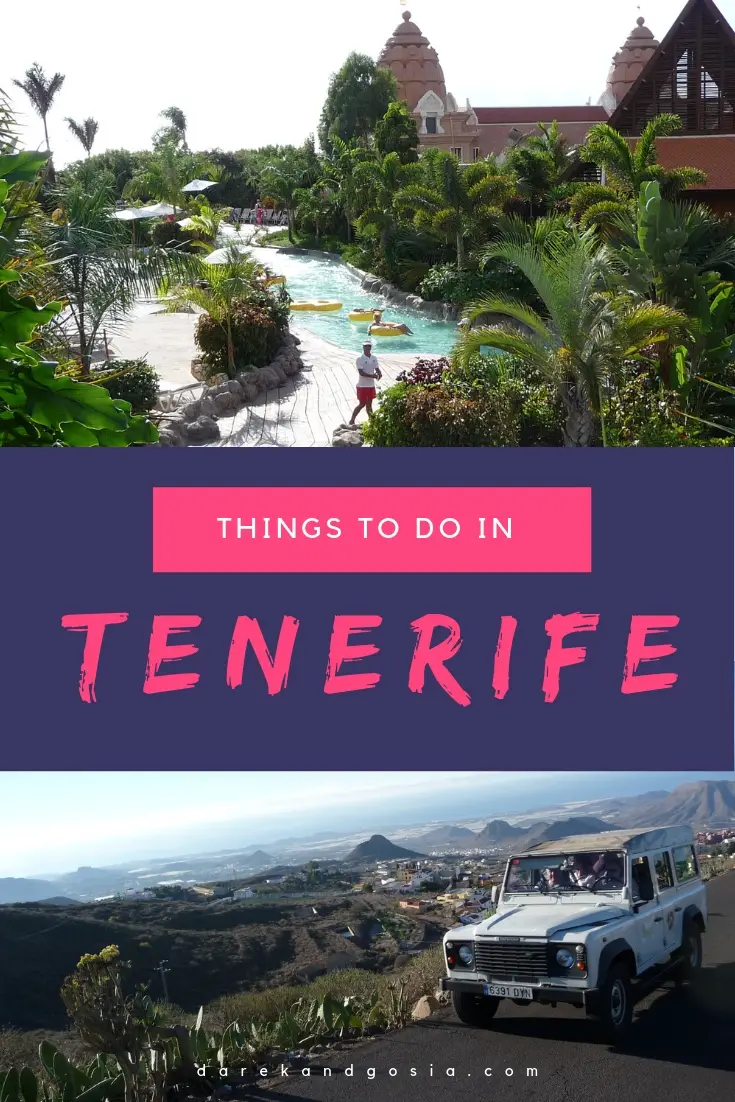 What to do in Tenerife?
Where to go in Tenerife? Visit Tenerife and enjoy the best this Canary Island has to offer. We have covered the best activities in Tenerife. This is our list of TOP 26 unusual things to do in Tenerife on your Canary Island holiday:
1. Teide
Top Tenerife destinations? With so many fun things to do in Tenerife, it's not easy to find the best one. But this one is one of the best places in Tenerife so you have to have it on your list!
This is a volcano, and actually the third highest in the world. It is both the highest point in Spain and the highest point above sea level in the Atlantic islands. It's one of the best tourist attractions in Tenerife!
Don't worry too much, the last eruption was back in 1909, and it remains quite safe to visit. There are actually some great tours of the volcano that you can take part in, one of which is the cable car that we will look at a little later on. Would you visit this top place in Tenerife?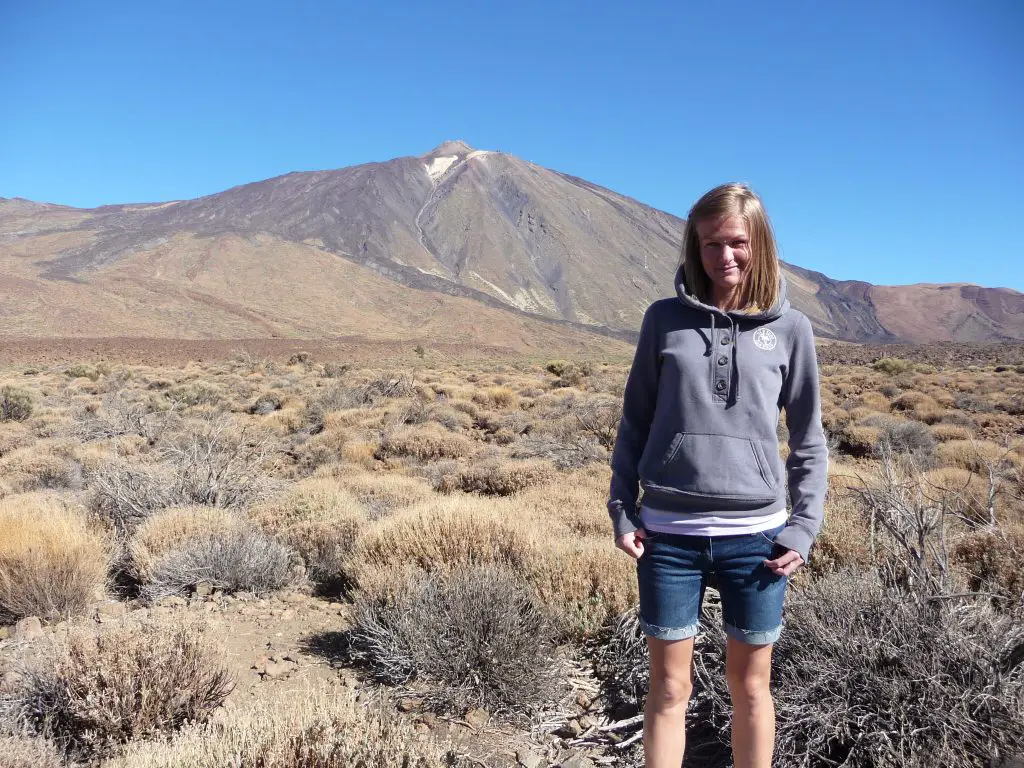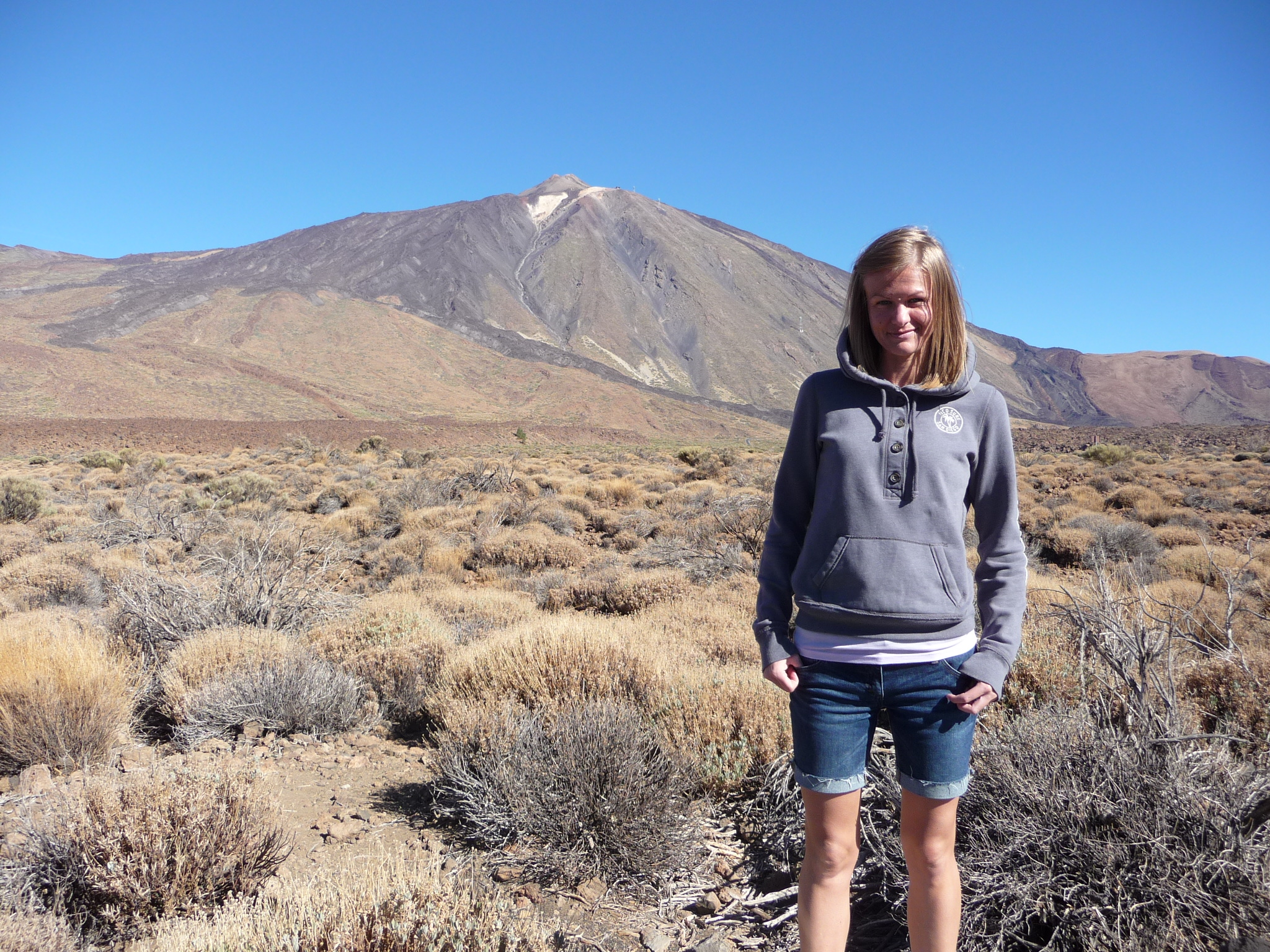 2. Teide National Park
Looking for the best parks to enjoy in Tenerife? Teide National Park is definitely one of the best places to visit in Tenerife. You can spend there a bit of time on your way to Taide mountain.
This is the park that surrounds Mount Teide, and it is a wonderful place to visit if you love nature and hiking. There are several different trails you can take throughout the year if you want to experience some of the most beautiful areas in Tenerife. If you love nature, this is one of the places to visit in Tenerife!
There is even a little museum in the park, as well as some restaurants and cafes that you can stop in when you need to refuel.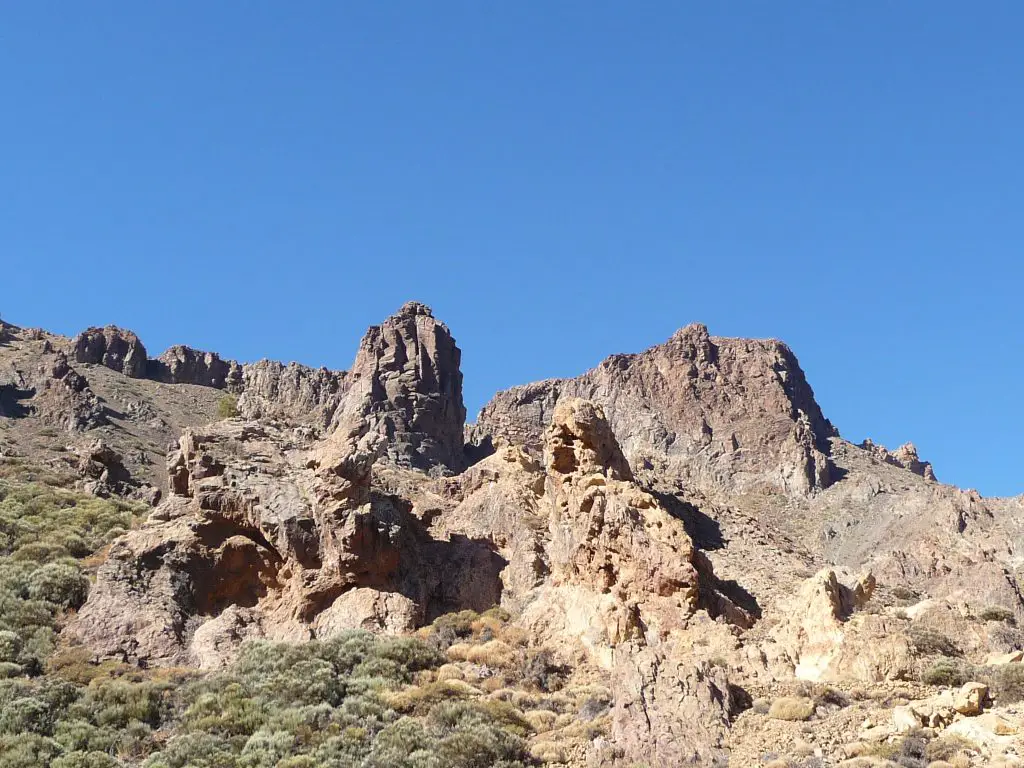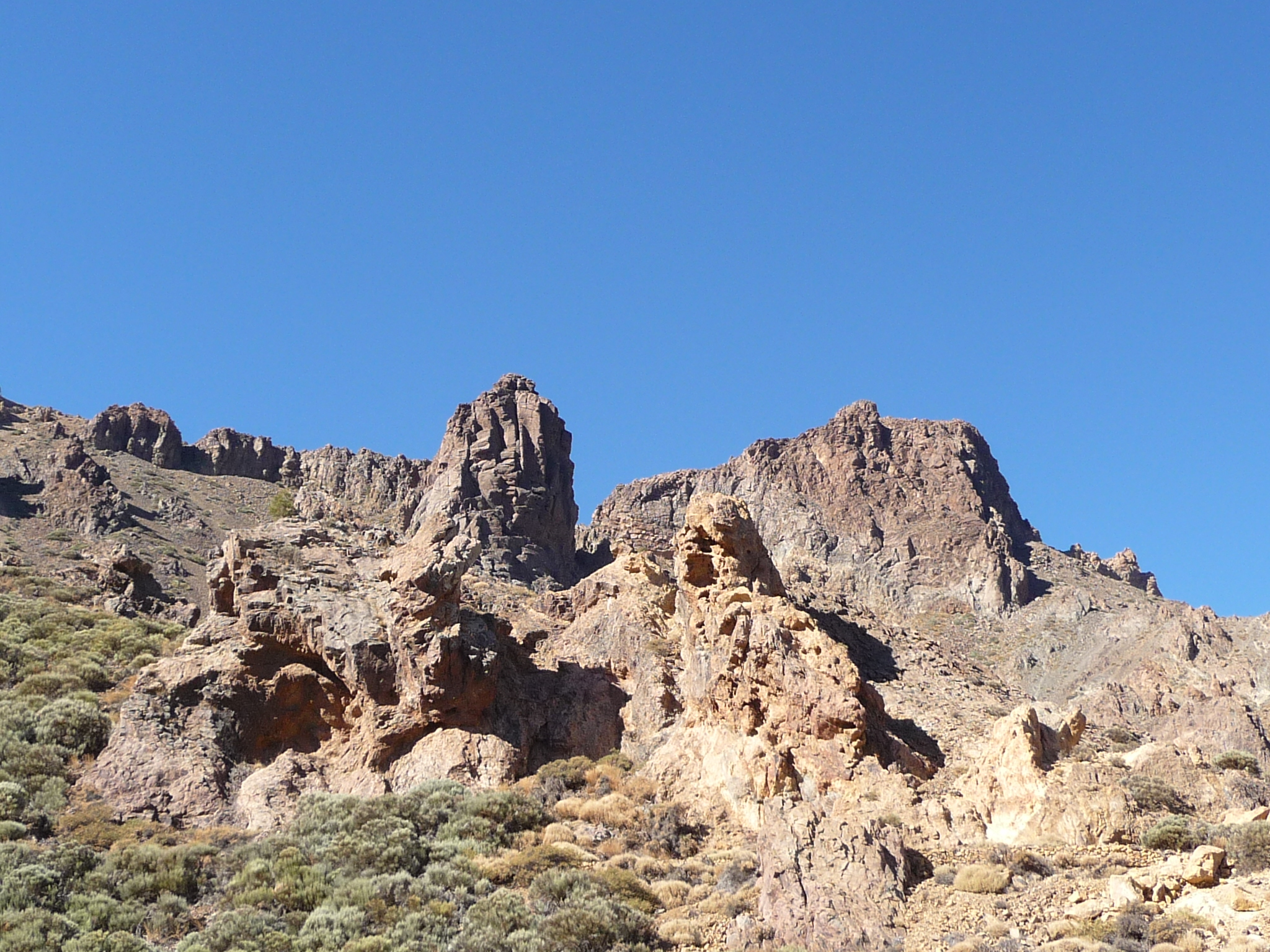 3. Siam Park
One of the best things to do in Costa Adeje, Tenerife!
Siam Park really does live up to its name as the most spectacular water attraction in Europe, and many videos of the slides have gone viral on social media. It has a Siamese theme and can be found very close to the coast. If you don't know what to do in Tenerife with kids, Siam Park is the answer! Adults will love it too – there must be a reason why this is the top thing to do in Tenerife amongst many tourists 🙂
There are loads of amazing water rides, pools and activities that people of all ages are sure to enjoy. Even TripAdvisor has claimed that Siam Park is the best water park in the world – a top attraction on Tenerife!
Siam Park is one of the best things to do in Tenerife we have done 🙂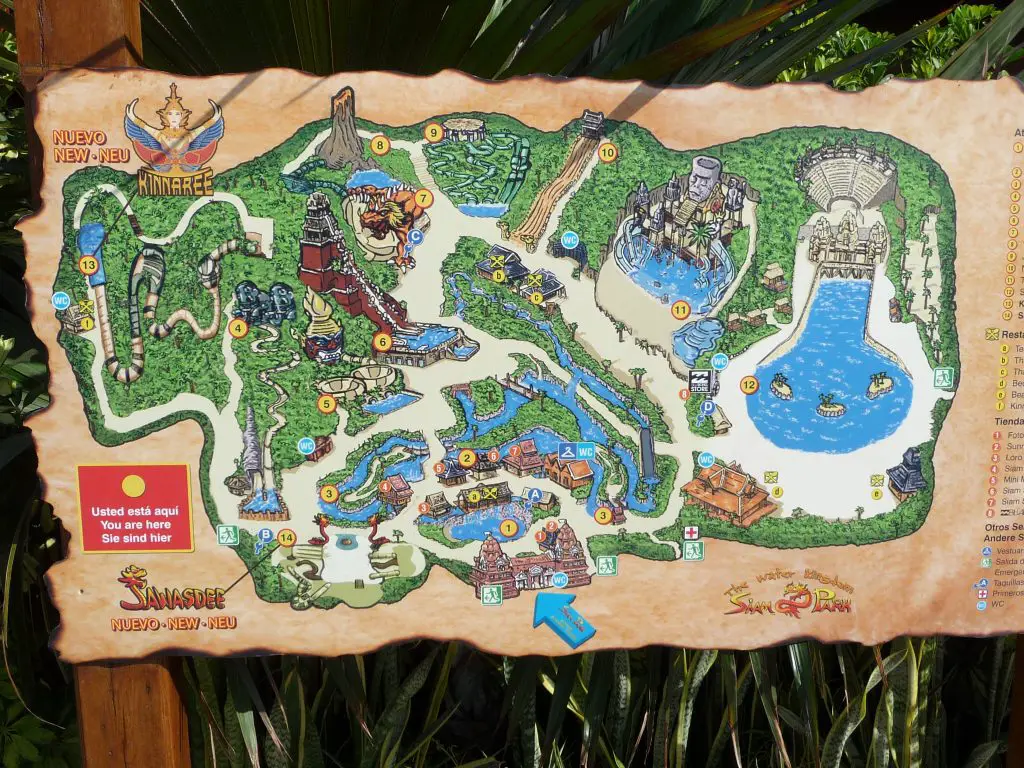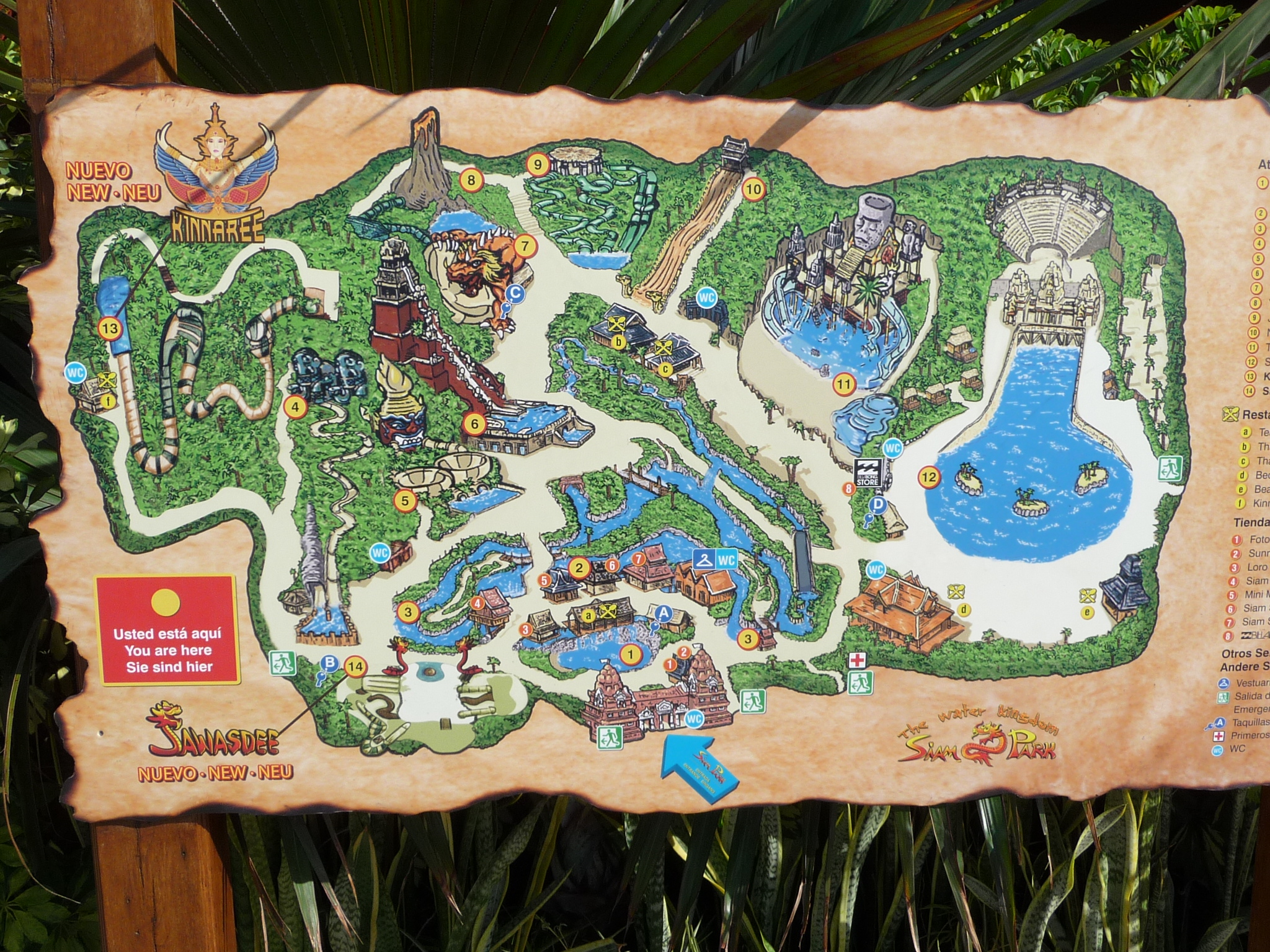 4. Loro Park
What to see in Tenerife North? Head out to Loro Park, which is one of the top Tenerife tourist attractions in this part of the island.
This is a huge zoo that is home to an extensive and diverse range of plant and animal life. This includes sea life, such as orcas and dolphins, which make for stunning water shows that you can attend. If you love animals, this will be a perfect attraction to visit while on holiday in Tenerife.
They have everything from penguins and sea lions to white tigers roaming around within their habitats. Plus, all of the animals seem to be very well cared for, which is quite reassuring.
This stunning park is a top attraction on Tenerife which has to be added to your list.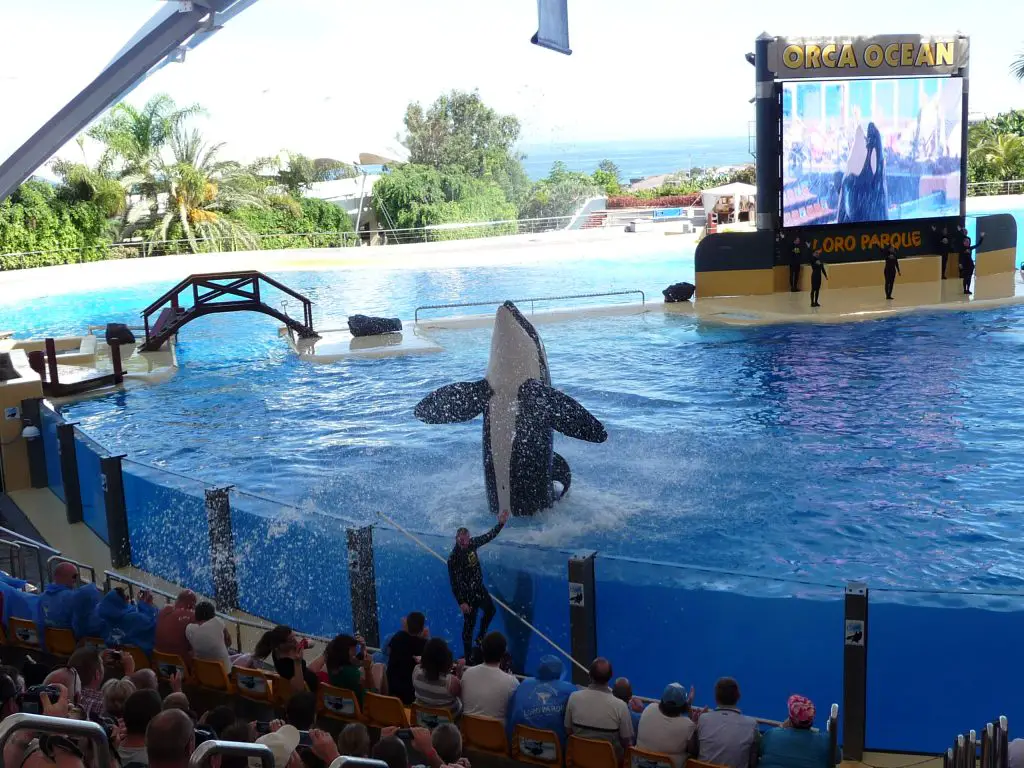 5. Kayaking trip
Top things to do on Tenerife? For a perfect family day out in Tenerife, a kayaking trip is the ideal mix of relaxation and exhilaration. During a kayaking tour, you will receive all the kit you need, and an expert guide will take you some of the most beautiful spots to see the best parts of Tenerife from the ocean.
The guide will then take you to the best places to find dolphins and turtles for a truly unforgettable wildlife experience.
6. Playa de las Américas
Looking for the best things to do in Tenerife Playa de las Americas? You have probably heard that there are many things to do in Playa de Las Americas. In fact, this is one of the busiest parts of the island.
Found on the southwest coast, this is a resort that was designed for comfort and fun. It has a great reputation for clubbing, as well as walks along one of the six beaches if you fancy something a little quieter.
It's the party capital of the area, built for fun and with some amazing food and drink to keep you going through your celebratory weekend (or week).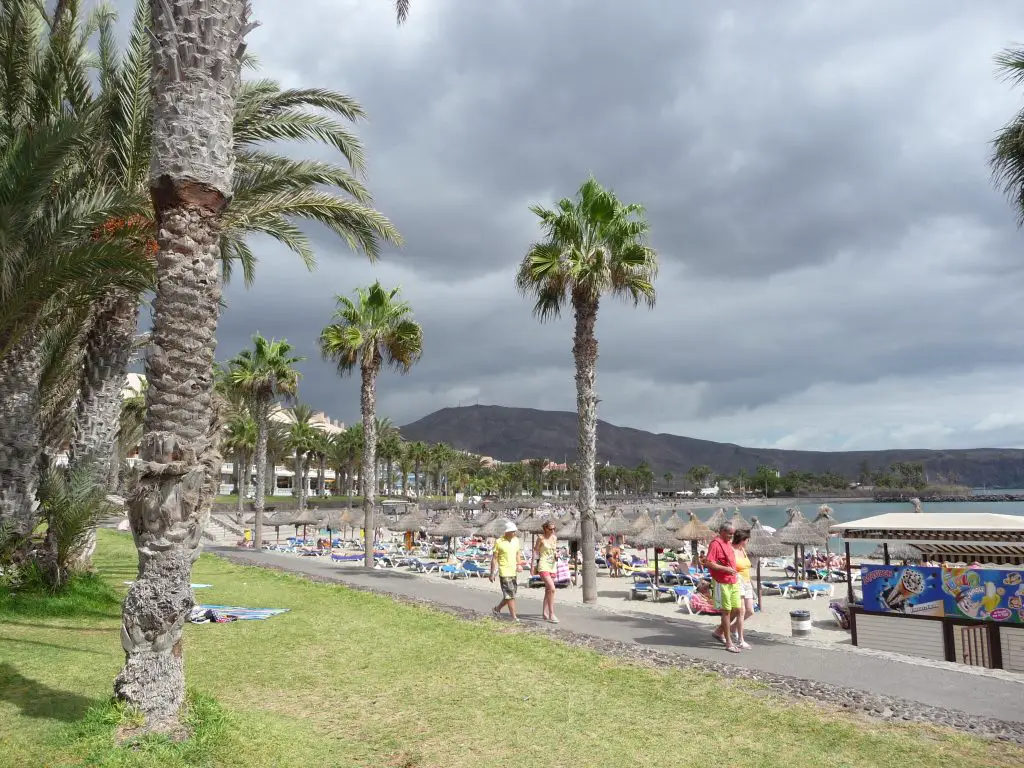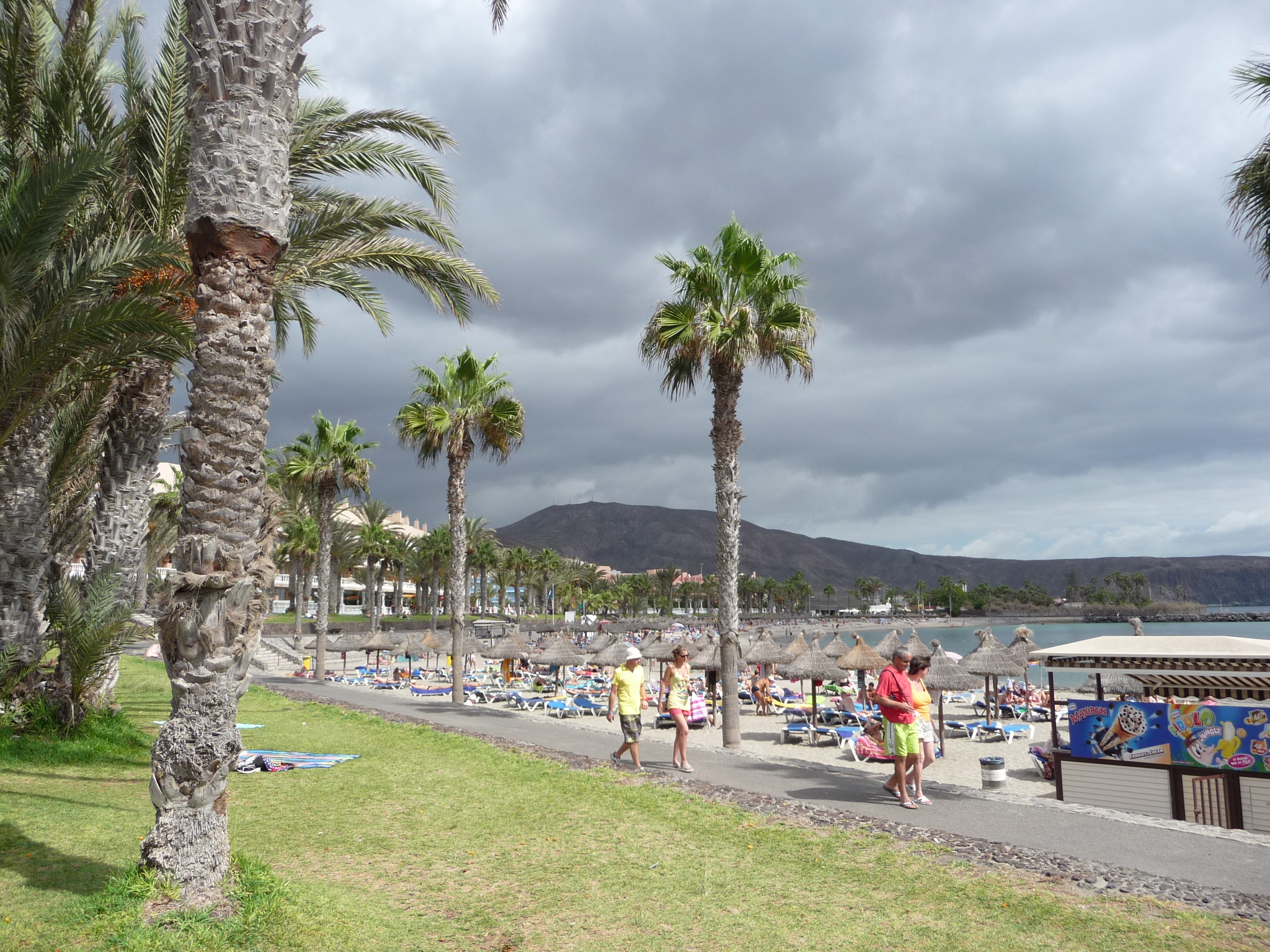 7. Whale & Dolphin Watching tour
Best place to go in Tenerife? Without a doubt, this is Tenerife top 10 things to do! If you're looking for eco-adventure during your holiday in Tenerife, there are lots of options available including an unforgettable whale & dolphin watching tour. Tenerife is fortunate to attract lots of whales and dolphins, which can offer a spectacular natural display with memories that will stay with you forever.
With expert biologists, you have a chance to see and learn more about these truly mesmerising animals and hopefully an opportunity to take some fantastic photos too!
8. Playa de Las Teresitas
Best place in Tenerife for families? There are also less busy places to visit in Tenerife Canary Islands – like Playa de Las Teresitas.
This is a little beach, and you will find that it is one of the quieter ones in the area. Originally, it was practically all rock with just a little strip of black sand, but things have changed since then.
Yellow sand was imported (similar to Amadores Beach in Gran Canaria) to make the beach more appealing to tourists, and you will find no shortage of umbrellas to keep cool in the summer sun. There are also some great restaurants if you fancy a quick bite to eat.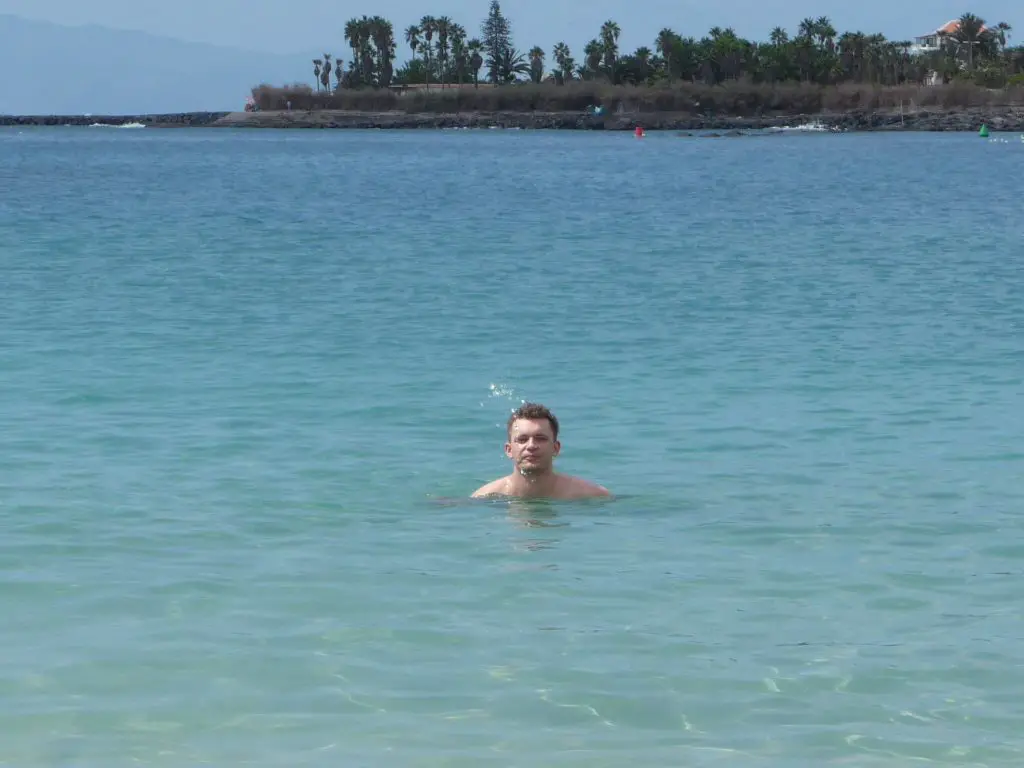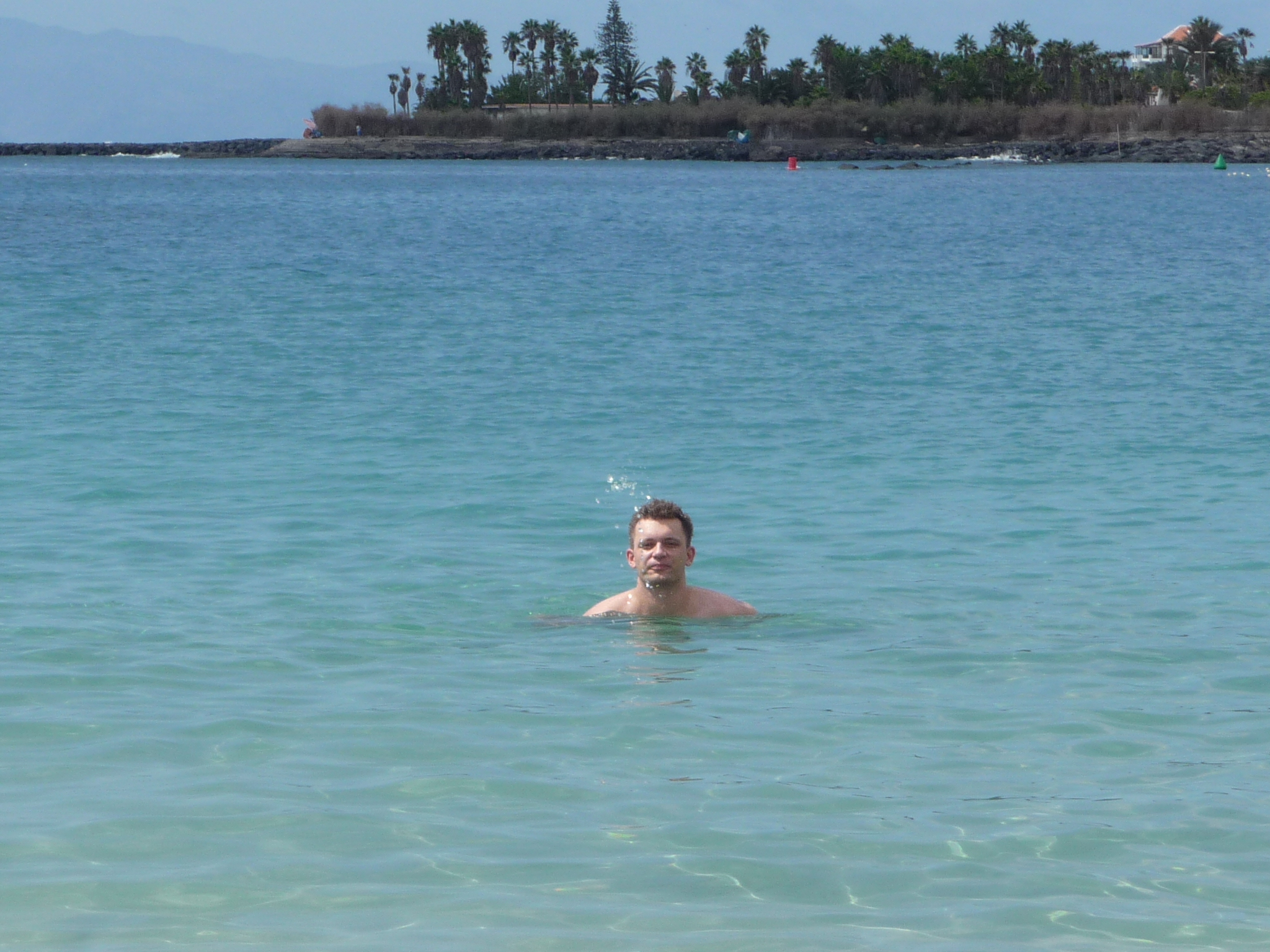 9. Lago Martiánez
Looking for interesting stuff to do in Tenerife? Then, visit Lago Martiánez!
This swimming pool complex is absolutely massive, with open-air pools that everyone is sure to love. It is centred around an artificial lake and is one of the most popular locations for those who want to go for a swim and enjoy themselves.
Whether you want to swim, or just relax with a drink in the sun, there is something here that you are sure to find yourself enjoying. Plus, it's a pretty unique location in terms of appearance. Would you visit one of the most relaxing places in Tenerife?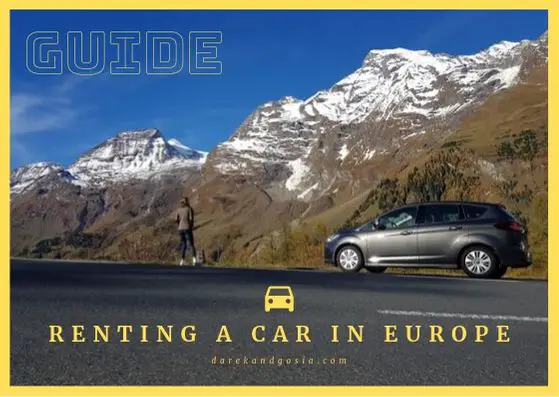 10. Snorkelling Trip
This is a must-have on our things to do Tenerife list! Tenerife is known for its beautiful landscape but what may surprise you is the underwater landscape that surrounds Tenerife is just as stunning and well worth an exploration. With a snorkelling trip, you can get up close and personal with the beautiful flora and fauna that calls the sea home.
From the graceful turtles to the brightly coloured fish, snorkelling will allow you to explore all that the rocky reef has to offer. For lots of fun and a chance to learn more about marine life, a snorkelling trip is a must on any Tenerife travel guide!
11. Pyramids of Güímar
Best Tenerife places to visit? From all the places to see in Tenerife, this is the one you can't find anywhere else.
These terraced structures are in the shape of a pyramid and have been made from lava stone without the use of mortar. They remain some of the most mysterious monuments in the world, as no one is quite sure what their purpose was.
They remain of great cultural value and are one of the most popular structures in the area. A definite must for the history lovers while visiting Tenerife island.
12. Roque Cinchado
As one of the famous places to go in Tenerife, Roque Cinchado is definitly Tenerife must see!
This particular rock formation is quite spectacular, and it is widely regarded as being emblematic of the island. You can find it within Teide National Park, and visiting it for a quick photograph should certainly be high on your list. For sure, this is a top place to visit in Tenerife.
It is located at the heart of the island, which is part of why it is seen as so important and remains one of the natural wonders left to us by nature. Stunning and very unusual things to see in Tenerife!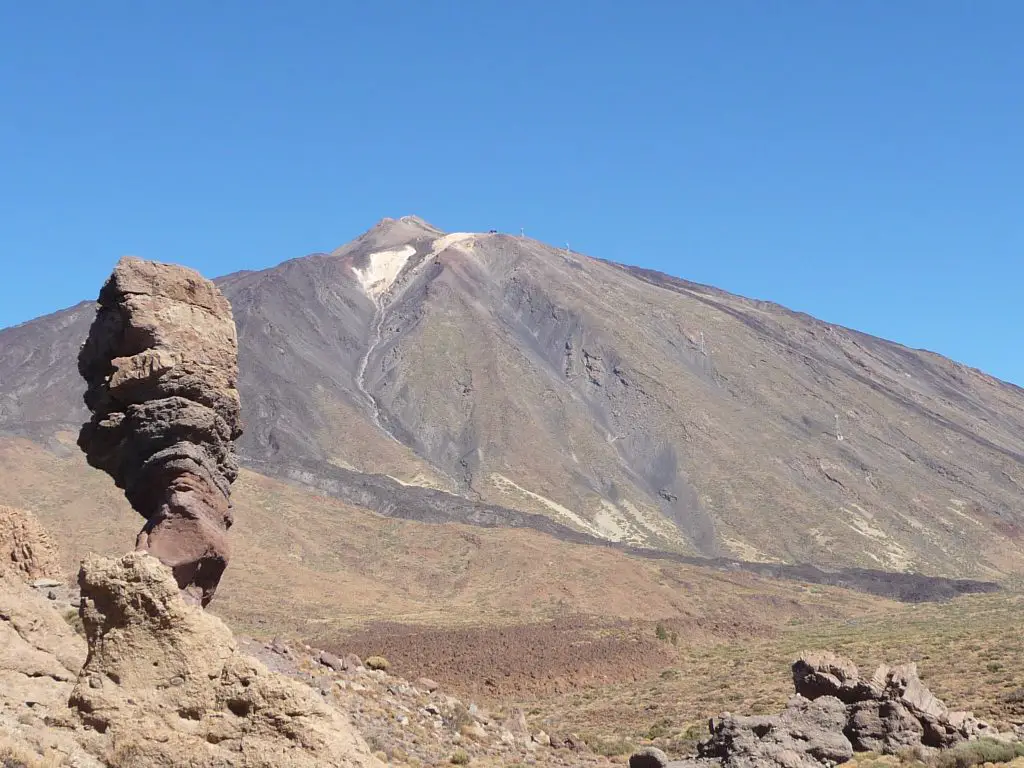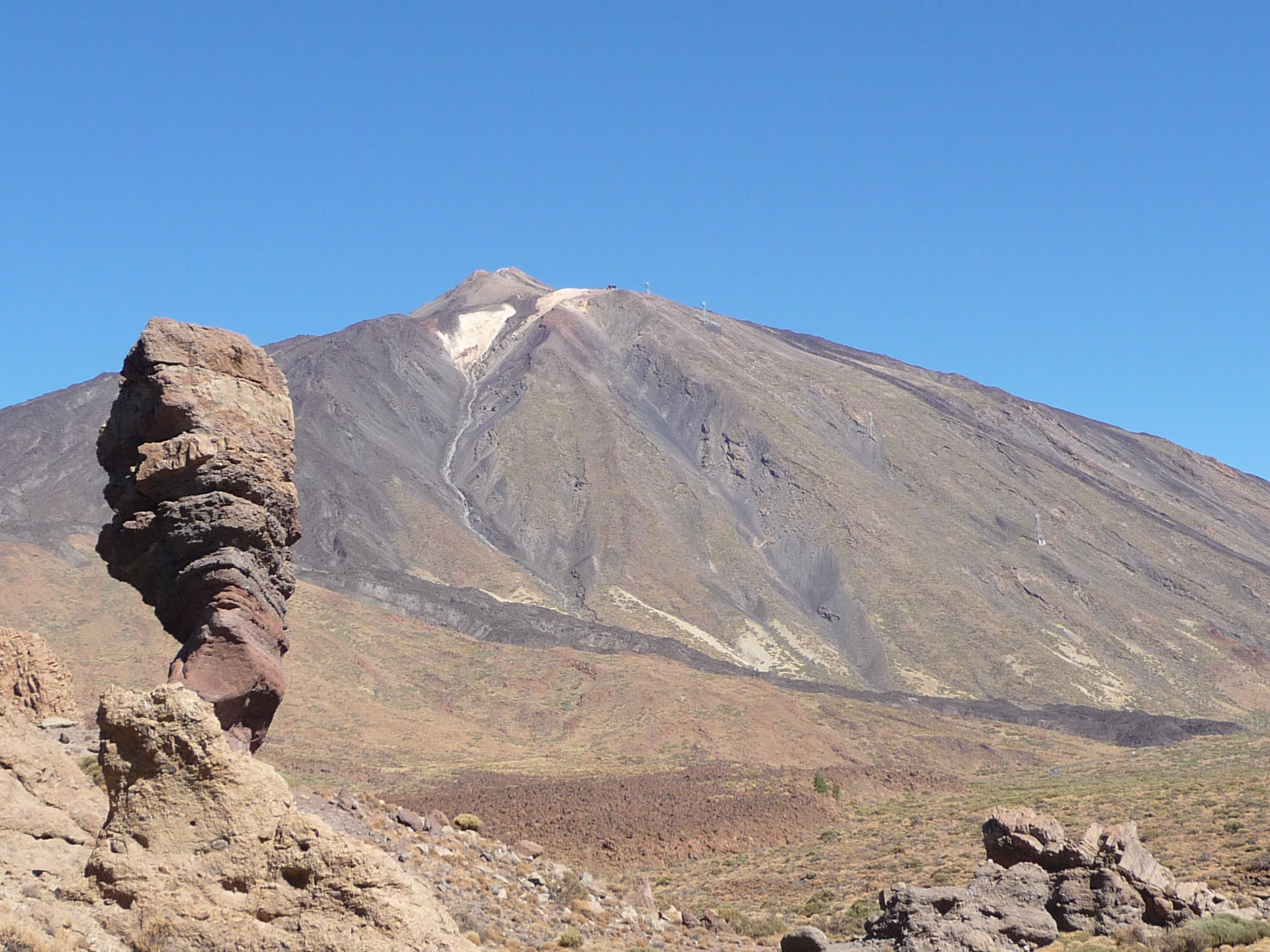 13. Stargazing at Mt. Teide
Top tourist attractions Tenerife? As the highest mountain in Tenerife and the whole of Spain, Teide offers some unforgettable views but is well known for being a stargazing hotspot thanks to the height and lack of light pollution.
Here, there are lots of amazing stargazing opportunities through guided tours so you can learn the fascinating facts about the night sky. With many constellations to spot, you'll be able to take some incredible photos and see the stars in a dramatic and mesmerising way.
14. Auditorio de Tenerife Adán Martín
This particular auditorium is reminiscent of the Sydney Opera House, and it is just as beautiful to behold. It is the ideal location to view a whole host of performances, from plays and musicals to classical concerts that bring you to tears.
Their website has a great guide for what's playing over the course of the year, and tickets can be purchased in advance.
Would you add Auditorio de Tenerife Adán Martín to your list of the top things to do in Tenerife?
15. Pico Viejo
The second highest peak on the Ténérife island, this is another volcano that has gained a great deal of attention. The crater at the top is enormous and quite something to behold. One of the must do tours Tenerife!
There are trails to get there as well as cable cars, with one of the most popular reasons for going there being that the sunsets are beautiful. So, if you're searching for romantic ideas in Tenerife, why not this one?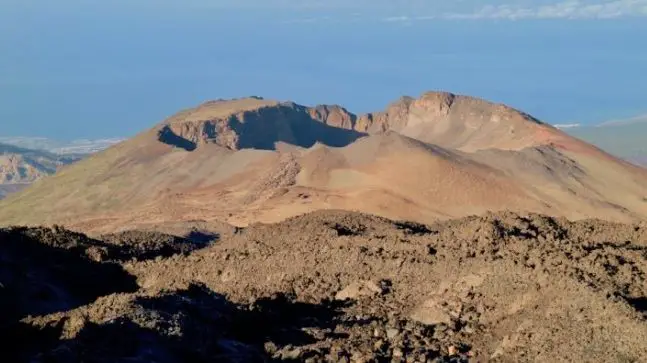 16. Cueva del Viento
One of the most unusual things to do in Tenerife! This is the largest lava tube system in Europe, as well as the fifth largest in the world. However, it is also considered to be the most complex in the world because of the way many of the passages have formed.
It was formed 27,000 years ago, and you will also be given the opportunity to be guided through the system and experience it for yourself. It's a once in a lifetime opportunity.
Love lave tubes? Why not visit another one on Lanzarote Island?
17. Drago de Icod de Los Vinos
If you are looking for things to do in Tenerife with kids, then visiting Drago de Icod de Los Vinos is an interesting option.
This tree stands alone, a solitary dracaena tree that has been there for over a thousand years. It is protected, and surrounded by greenery, remaining an important figure within Tenerife island.
You can visit the tree to take photographs and just admire its general beauty, and it makes for quite a nice location to sit back and relax for an hour during a long day – one of the most beautiful places in Tenerife.
18. Trip to La Gomera Island
One of the top things to do in Tenerife Spain! As the second-smallest island in the Canaries, La Gomera is often thought of as the island that time has forgotten. It is famous for being the last stopping point before Christopher Columbus went on to discover the Americas.
From Tenerife there are several crossings to La Gomera every day, giving you a chance to explore the beautiful island at your leisure. With a UNESCO World Heritage national park, Garajonay, La Gomera is the perfect place to hike with some excellent viewpoints and unspoilt scenery.
19. Playa de el Bollullo
What is there to do in Tenerife? Some places in Tenerife just have to be visited!
This secluded beach stands out from the rest because of the black volcanic sand that makes it so breath-taking. It features a sharp shoreline, as well as strong waves that lap against the sand in all weather.
It's a perfect photo opportunity, but also makes quite a lovely place to walk. Nearby, there is a restaurant where you can sample some great local cuisine before you make your way back.
So, is Playa de el Bollullo on your list of free things to do in Tenerife?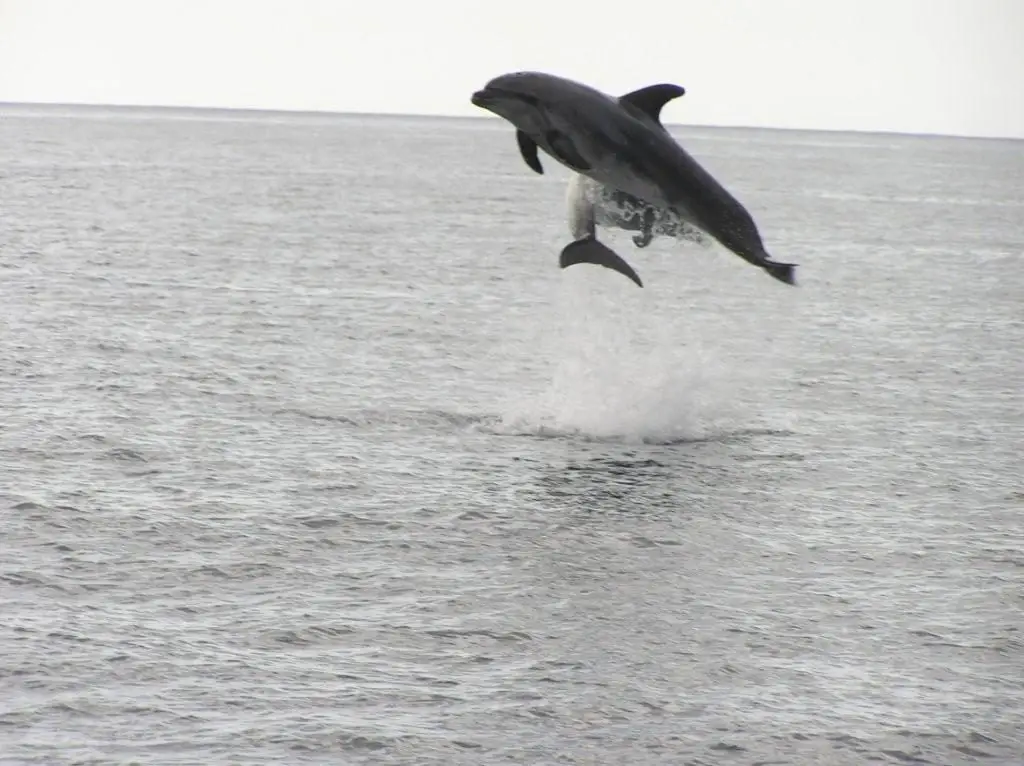 20. Barranco del Infierno
Best places to go in Tenerife? In the town of Adeje, you will find a steep ravine with glorious waters at the bottom. You can get here via a hiking trail that leads you through some of the stunning scenery and natural wonders that Tenerife island has to offer. One of the top Costa Adeje things to do!
While the public can access the gorge, there is a limit on the number of people who can go each day in order to preserve it and try to prevent unnatural erosion as much as possible.
21. Casa de Los Balcones
What to do in Tenerife Canary Islands? This is a historic house and museum that can be found in La Orotava. The exterior is beautiful, with greenery and some lovely architecture that should be admired. It really is a special place on any Tenerife things to do list.
The wooden balconies give the building character, and many celebrations are held here each year. Plus, there is a lovely little café and restaurant where you can sit and chill out for a little while during your visit.
Guide: Renting cars in Europe
22. Basílica de Nuestra Señora de Candelaria
This is a minor basilica, and it can be found approximately 20km south of Santa Cruz. The design is beautiful, with light colours that keep the heat away and are quite typical of the area. Locals will say that this is one of the top attractions in Tenerife.
The architecture is in Gothic style, which is fantastic, and the building itself dates back to the 14th Century. It has the capacity for around 5,000 people, and both the interior and exterior should be taken in while you are there.
23. Teide Cable Car
If you are looking for the best things to do in Tenerife, then you have to try the cable car!
There is only one word to describe this ride in a cable car; dramatic. It takes you over the gorgeous landscapes of the national park, before going over the top of Mount Teide herself.
If you are visiting Tenerife, you need to take part in this little adventure. It is one of the best experiences on Tenerife island.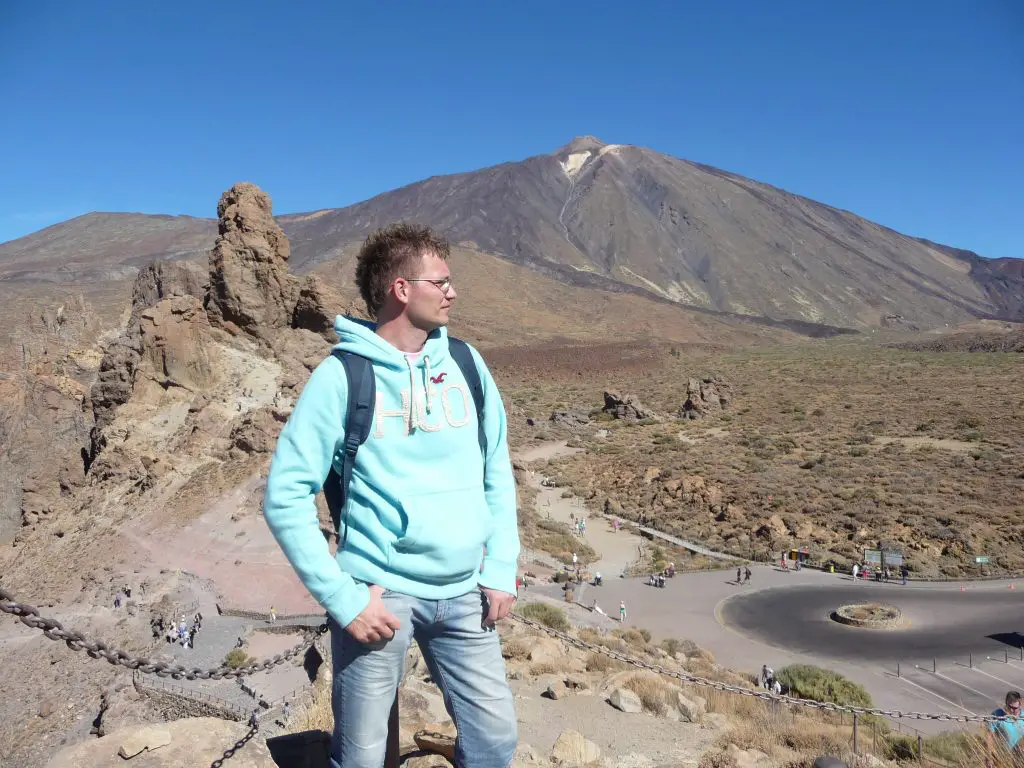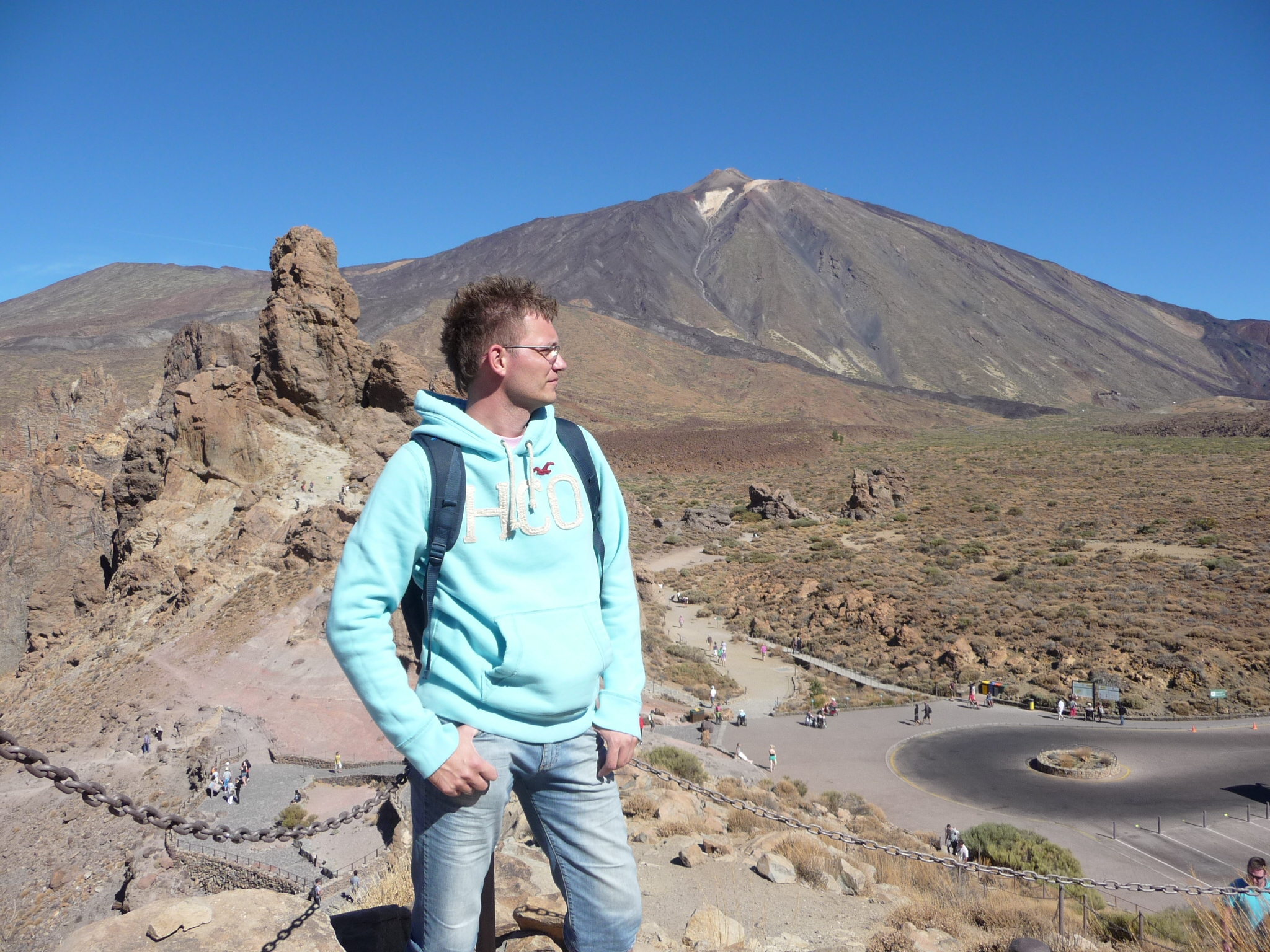 24. Palmetum of Santa Cruz de Tenerife
Tenerife what to do? One of a bit lesser known Tenerife points of interest, Palmetum of Santa Cruz de Tenerife is also worth visiting.
This massive botanical garden is actually located on an artificial hill. It is full of specialised palms, which really does add to the tropical feel that the Spanish island already has.
It can be found in Santa Cruz and is right next to the sea with sweeping views of the water and coastlines. There is even the option for a guided tour of the gardens if plants are your passion in life.
25. Playa de Los Cristianos
Activities to do in Tenerife? Without a doubt, one of the top tourist attractions in Tenerife is Playa de Los Cristianos.
If you have a family that you want to take to the beach, this is the perfect one. The smooth sands are perfect for constructing monuments, and the water is safe for swimming and paddling.
The beach is quite large, so you should be able to find good space to set up camp for the day. There are also some great little seaside restaurants that you can try out.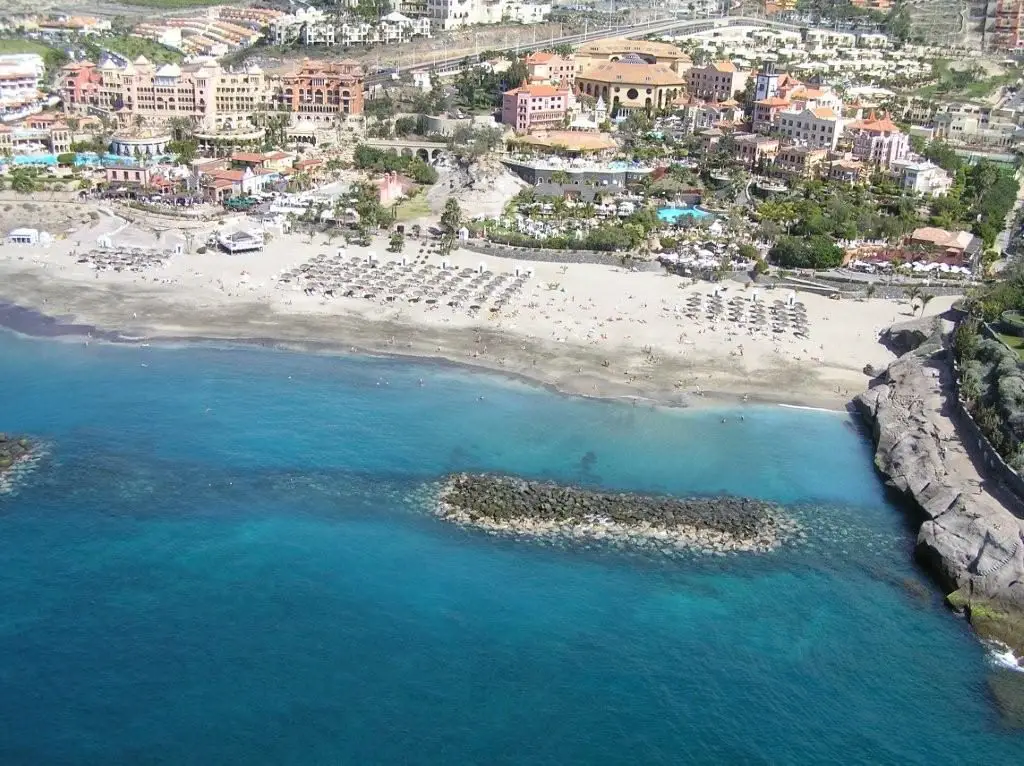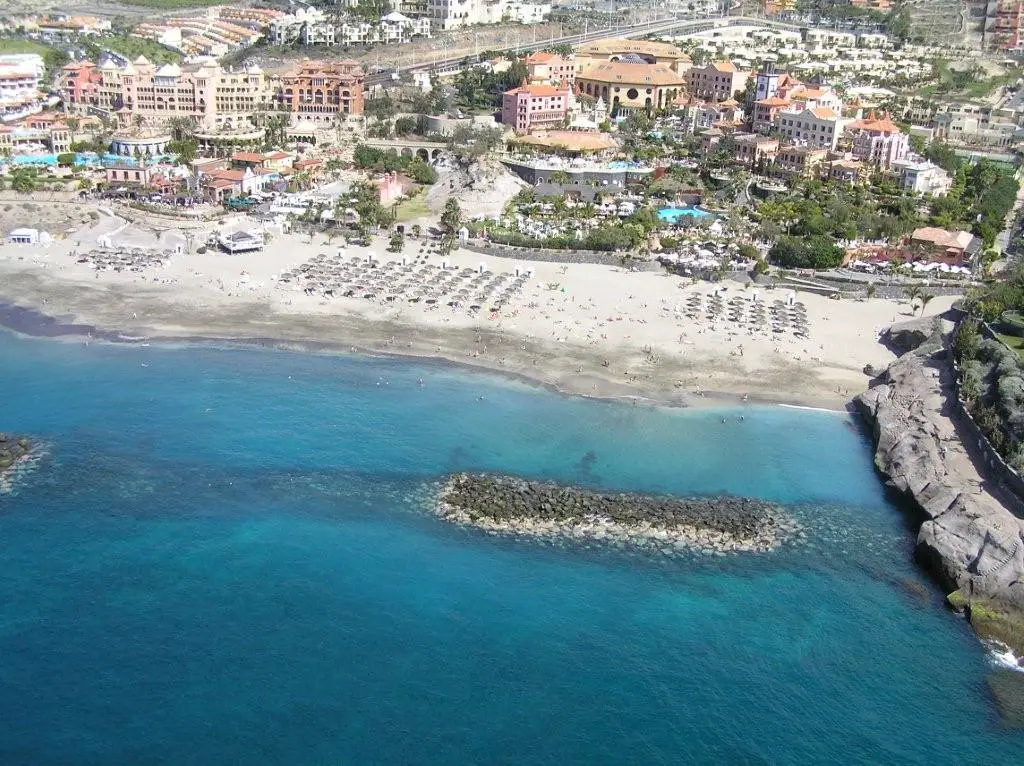 26. Masca
Top ten things to do in Tenerife? Masca is one of our favorite things to see in Tenerife!
This little mountain village is known as the most beautiful in Tenerife. In fact, it is one of the top European villages to visit. Surrounded by trees, peaks, and nature, it makes for a great escape from the hustle of everyday life.
The forests are every hiker's dream to explore, and there are several places where you can sample local cuisine and sit back with a drink. In many ways, Masca is the definition of tropical relaxation.
Masca in Tenerife is one of the best places to visit in Europe! It has to be added to any Spanish bucket list. Would you visit Maska, one of the unusual things to do in Tenerife?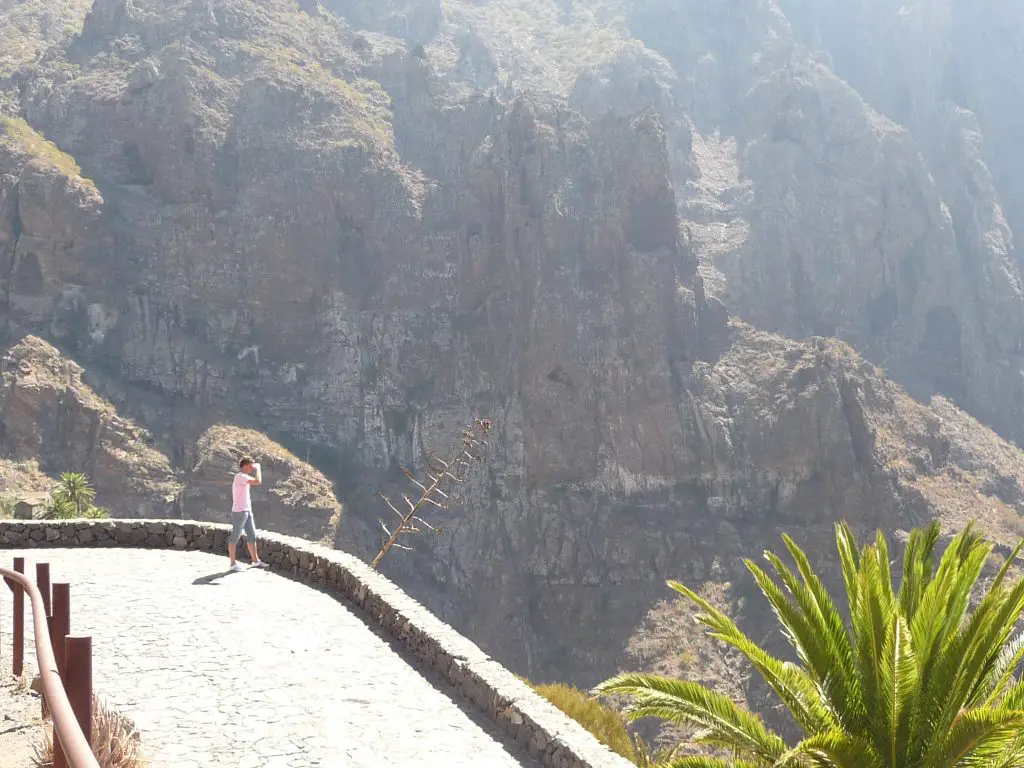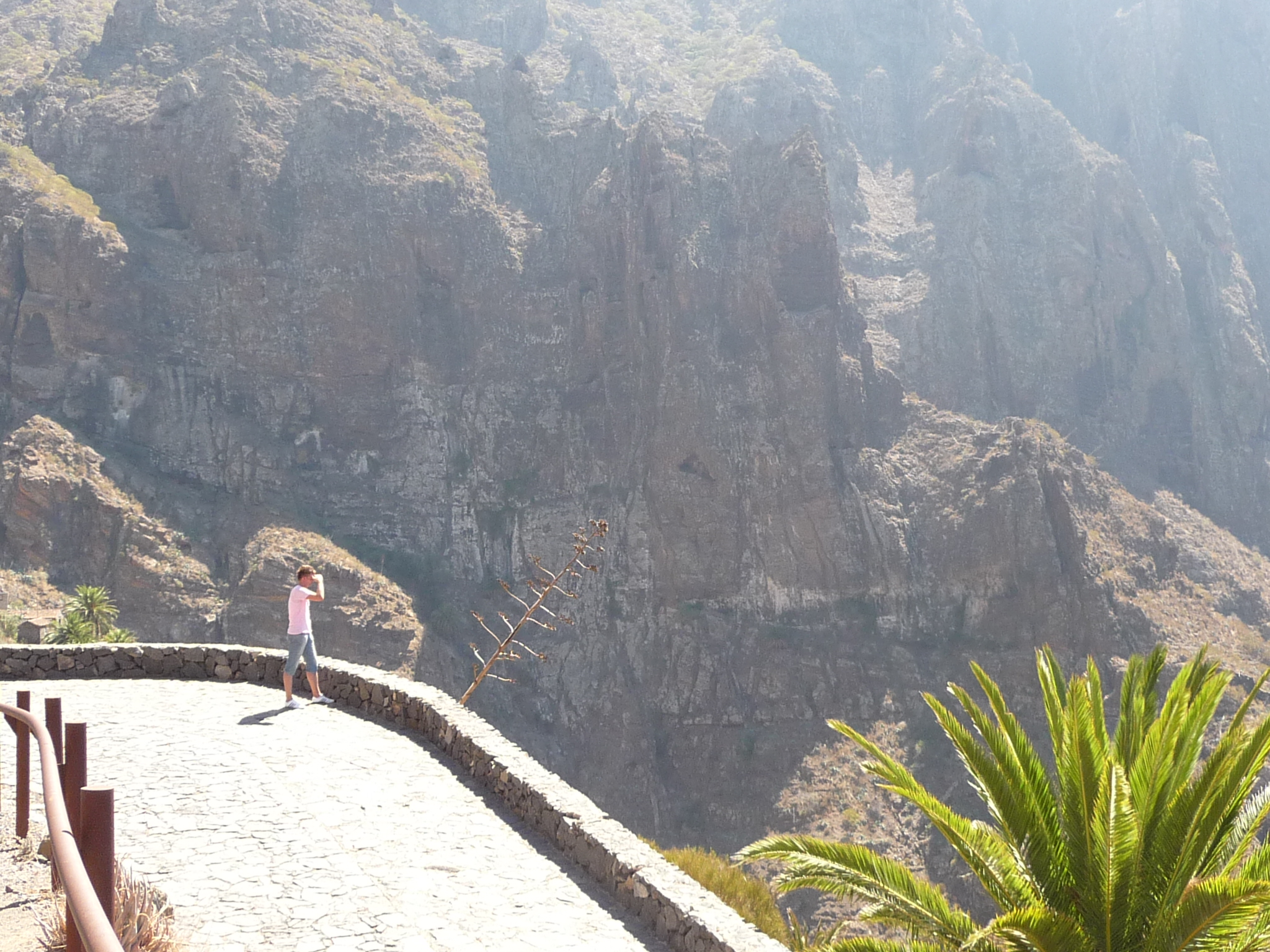 Is it worth visiting Tenerife island?
Still wondering what to do in Tenerife and if it's worth to visit this Canary Island?
From top experiences in Tenerife to beautiful nature – there are many places to visit in Tenerife during your holiday!
Tenerife island is one of the best islands in Europe! With so many things to do in Tenerife and its amazing climate – it's a perfect winter gateway in Europe for all looking for a sunny destination. Make sure you add Tenerife island to your travel bucket list!
Planning a trip to Tenerife soon? Make sure you use the below resources:

* Find a cheap flight to Tenerife

* Rent a car at Tenerife airport, but before you do that read our guide about renting a car in Europe

* Book accommodation: 3* Hotels in Tenerife start at €32!

* Read our other Spanish articles: Alicante, Ronda or Lanzarote
Tenerife Spain FAQ:
Is Tenerife in the EU?
So, is Tenerife in Europe? Yes! The island is an integral part of Spain so you can say that it's in Europe and it is a part of the European Union too!
What country is Tenerife in?
Where is Tenerife Spain? Although the nearest coastline is the coast of north-western Africa, the island is an autonomous region of Spain. It is one of the most popular places to visit in the Canarian Archipelago.
What is the time difference in Tenerife?
If you ask yourself what time is it in Tenerife the answer is: the same as your local one (as long you are based in the UK ;)) All Canary Islands (including Lanzarote and Gran Canaria) use the Greenwich Mean Time (GMT). So the time zone is the same as the United Kingdom. Yes, mainland Spain is one hour ahead but there is no time difference between UK and Tenerife.
Do I need a passport to go to Tenerife?
As it is Spanish territory, all residency and passport rules will be exactly the same as on the mainland in Spain. Anyone from EU with valid identity card can enter the islands without a passport. All other tourists from non-EU countries require a full valid passport.
Love Spain?
Read our other articles related to this stunning country:
30 TOP attractions in Barcelona
11 Best things to do in Malaga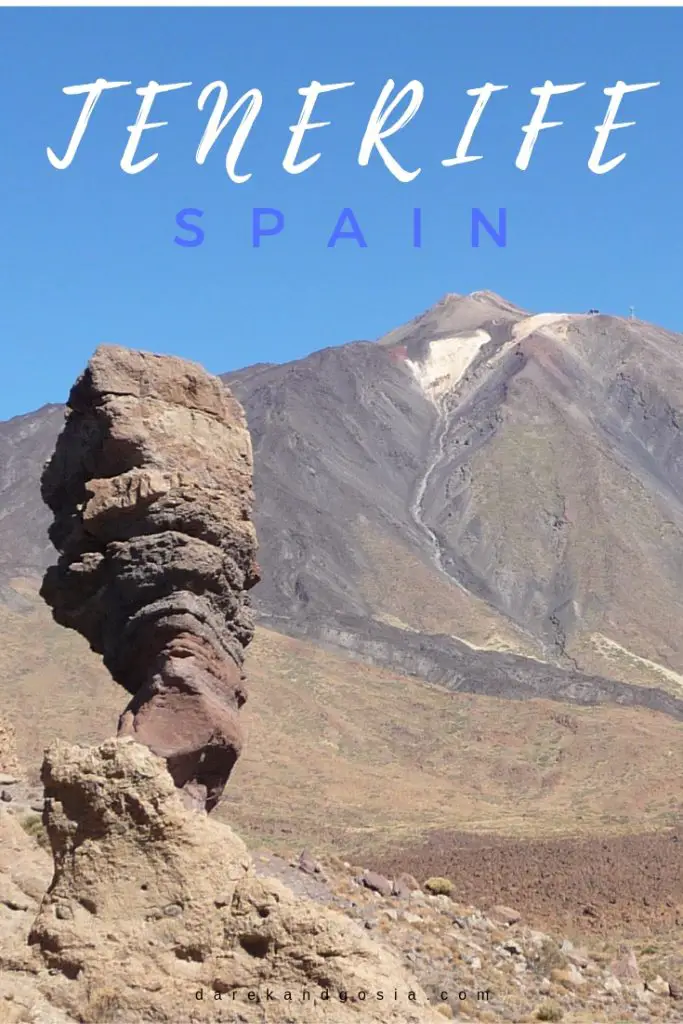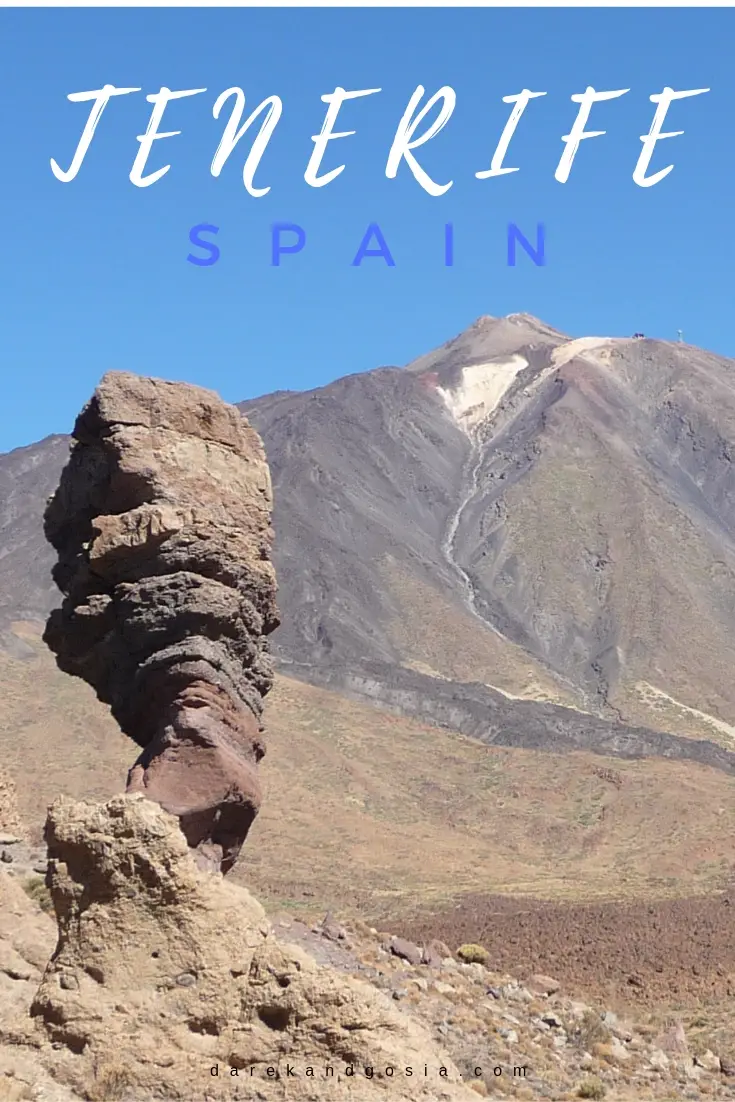 Articles you may like: