Let's face it! Europe is the best place on Earth for doing short breaks! It's like it has been almost designed with all weekend getaway lovers in mind. There is something in Europe for everyone, so if you are looking for a city break in Europe with friends or perfect European weekend getaway with family, you will find it on our list of 25 best weekend getaways in Europe.
But where are the best cities for weekend getaways in Europe? From a culture-rich long weekend in Rome or hiking break in Ireland to spa getaway in Iceland and beach weekend in southern France – you don't have to look far! All the best destinations are just a short flight away.
We have researched the most interesting weekend getaway destinations in Europe and created the best list of cities for weekend trips! All you have to do is deciding which of the below weekend getaways you will do first! 🙂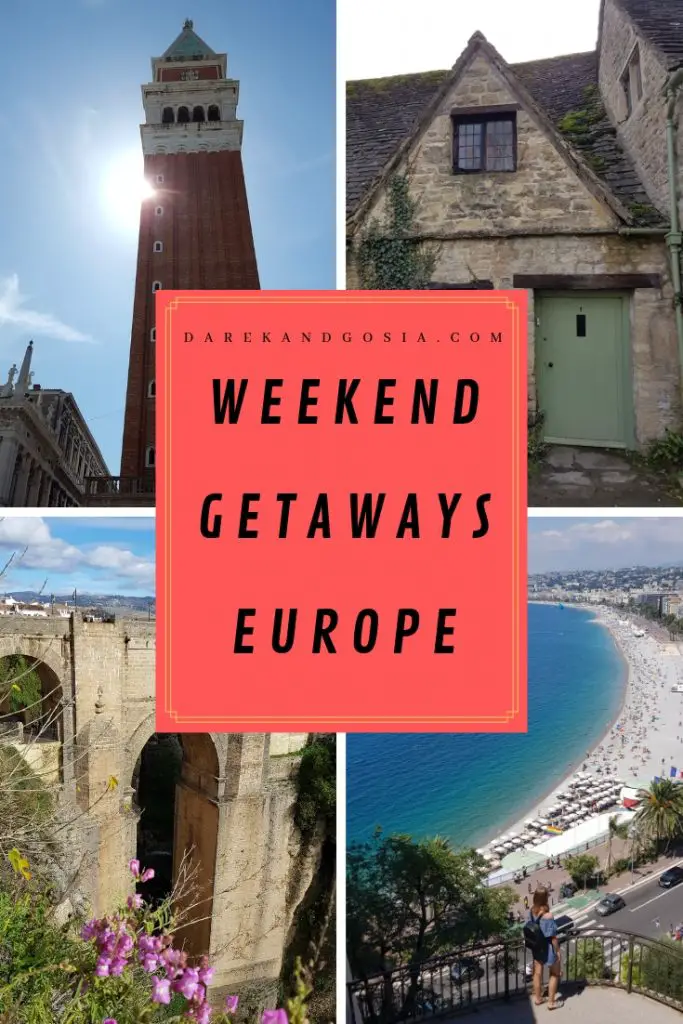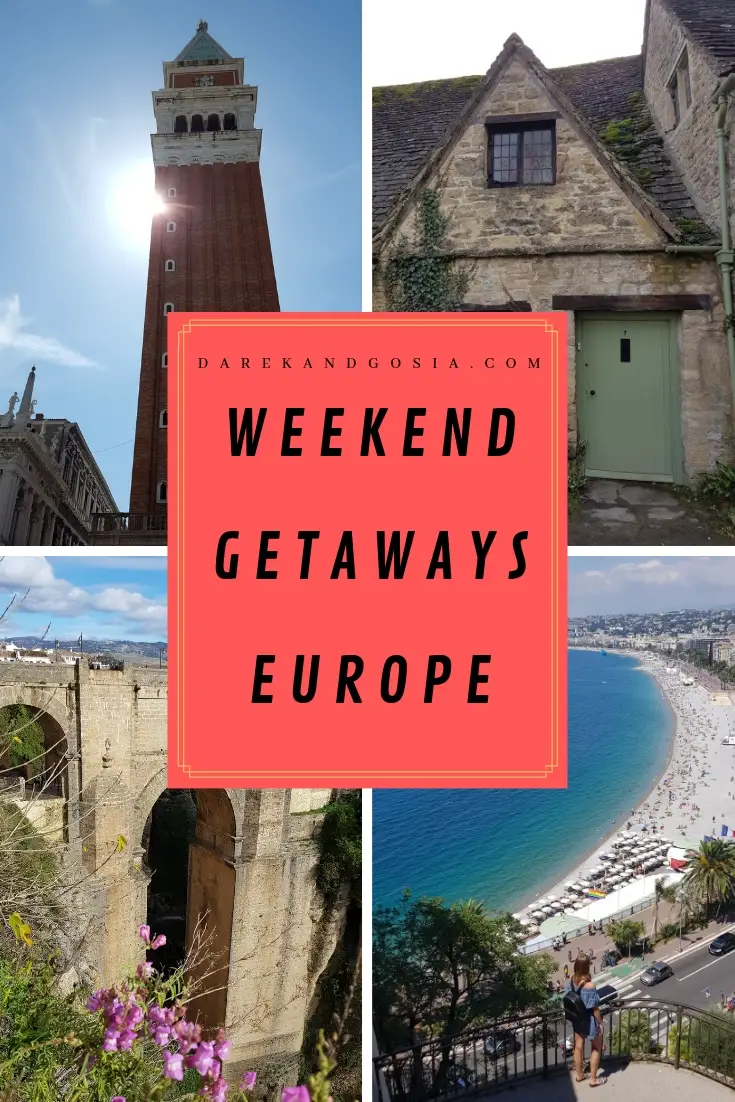 Here are 25 stunning destinations you should visit for an amazing European weekend getaway.
Best weekend getaways in Europe:
1. Cinque Terre
Enjoy all the beauty that Italian Riveria has to offer with these five fishing villages perched high above the sea. The best way to visit these ancient villages is equally as an ancient system of footpaths, that will take you between Vernazza, Manarola, Monterosso, Riomaggiore and Corniglia. Cinque Terre is also known as gluten-free foodie's paradise – yes, you will love every bite of it! 😉
Charming and breathtakingly beautiful, with views that will stay with you for a lifetime. This is just what you would expect from a weekend trip to Cinque Terre. Is Cinque Terre on your travel bucket list?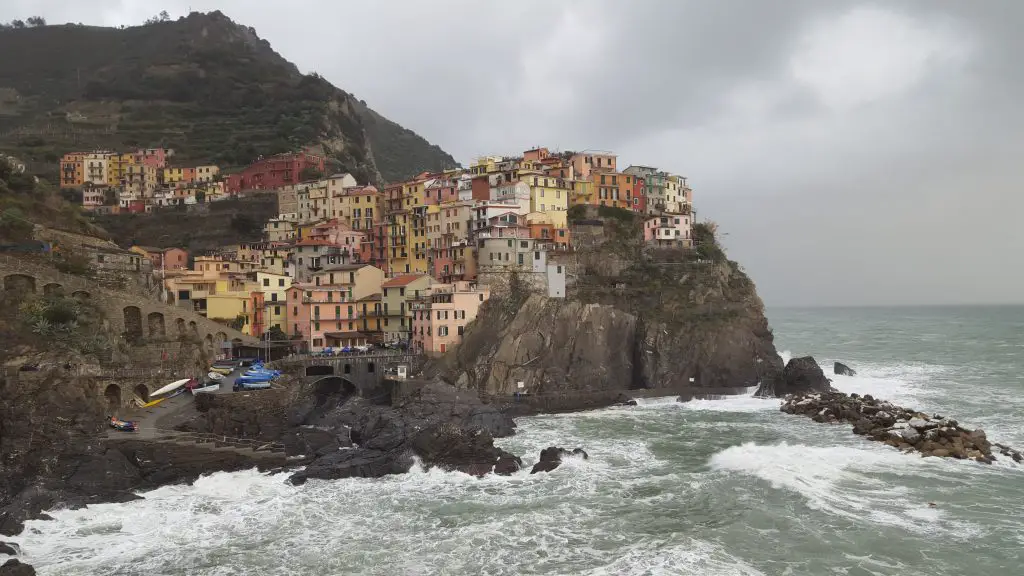 Read more: Italy facts
2. Paris
Known as the most romantic city in Europe, Paris is the place to go for a weekend getaway trip with someone special.
Not only are there some of the most amazing hotels and restaurants for you to explore, but there is also a wide range of sights to enjoy too. The Eiffel Tower, the Moulin Rouge or the Louvre are some of them.
Spending a short break in Paris is definitely going to be a weekend that you will never forget. As one of the most romantic cities in Europe, Paris is a perfect destination for a short weekend getaway for two of you!
3. Venice
There is nowhere in the world quite like Venice in Italy. A floating city that is world famous, the beautiful sights that you can take in when you spend a weekend in Venice is something that will stay with you for a lifetime.
Away from leisurely floating around the city, there are plenty of other amazing things that you can see and do during your weekend break in Venice, including seeing the Palazzo Ducale and the Basilica Di San Marco too.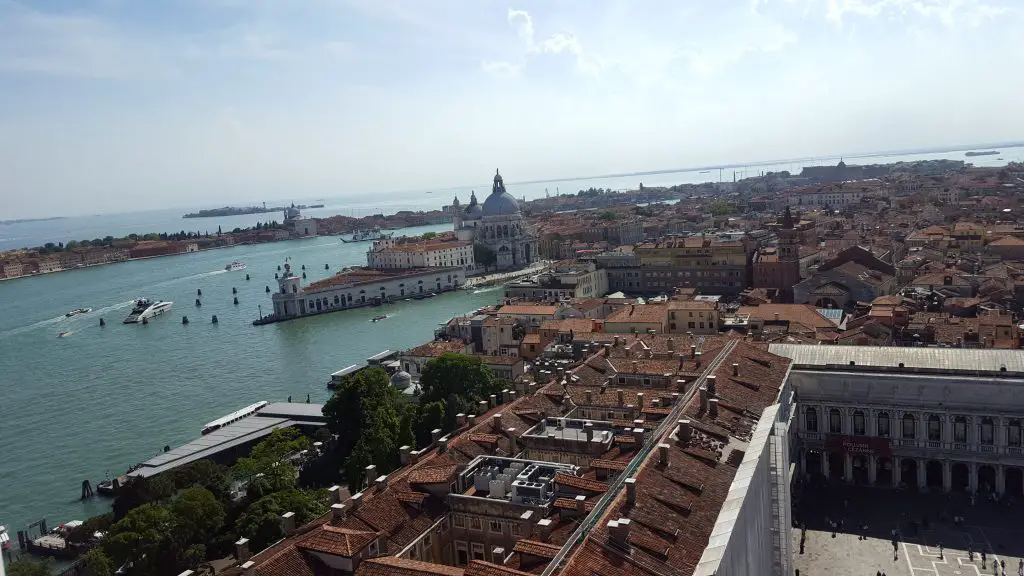 Going to Venice? Read also: Top Things to do in Venice Italy
4. Copenhagen
One of the coolest cities in the whole of Europe, there is something amazing about spending a weekend in Copenhagen. It is not only a truly beautiful city, with pristine waterways, but it is also packed full of character and charm, which can be a hard combination to achieve.
You really cannot head to Copenhagen without visiting the Tivoli Gardens as well as the Little Mermaid Statue, and if you are wondering how best to get around, then a bicycle is always the most recommended method of transport. Is Copenhagen on your weekend getaway destinations list?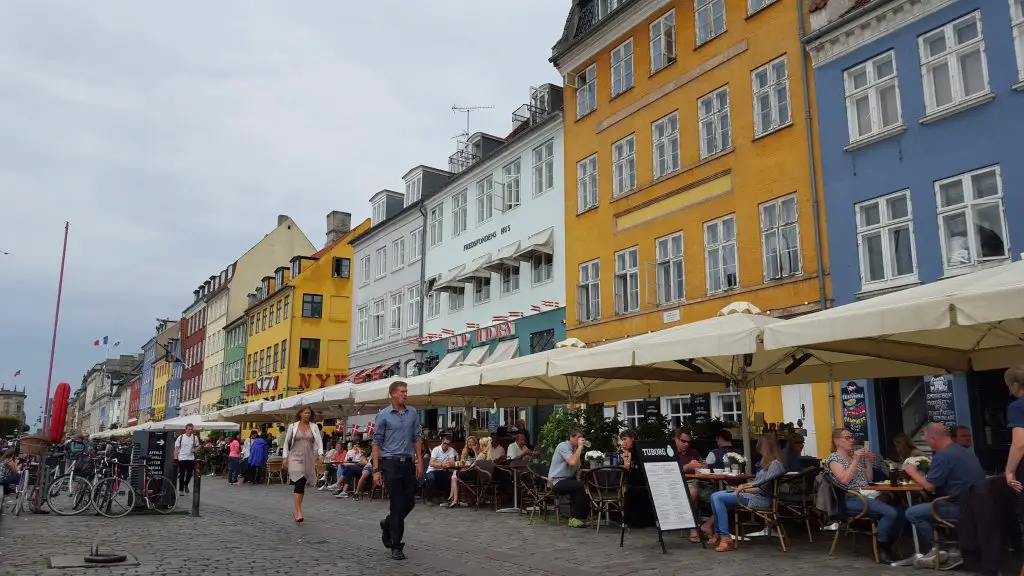 Going to Copenhagen? Read also: 7 Must-see places in Copenhagen
4. Barcelona
Such a beautiful city that a song had to be made about it. Not only is Barcelona in Spain a historic and interesting place, but it is also somewhere that is packed full of character and charm too.
A coastal city, Barcelona not only allows you to enjoy wandering through the streets, soaking up all the sights and experiencing everything that it has to offer, but it also has some stunning coastal regions too.
Staying in Barcelona for the weekend is a great experience, whether it is for the culture, the food or perhaps the shopping. You certainly will never forget it – a perfect destination for a short getaway trip at any time of the year!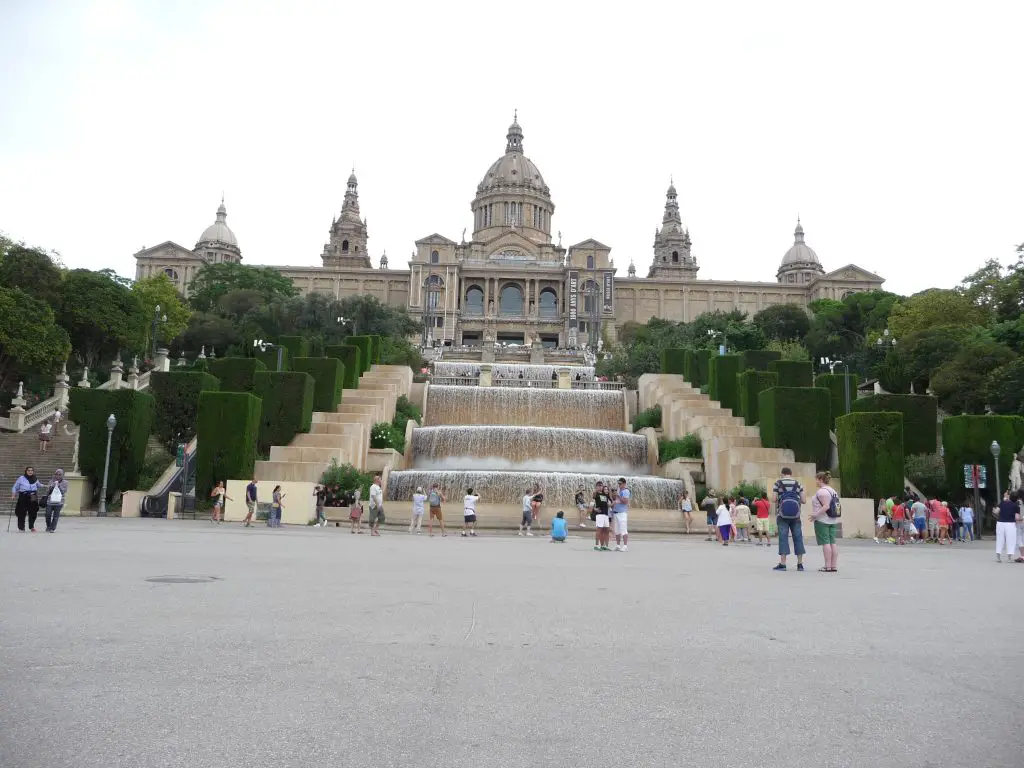 Love Barcelona? What about Best Places to visit in Spain or 30 TOP Attractions & QUIRKY Things to do in Barcelona Spain!
6. Prague
Surrounded by beautiful lush green trees, not only is Prague a stunning city to spend some time for a weekend but the landscape that envelopes it is just as beautiful to look at.
Whether you simply take the time to walk around and soak up everything that Prague has to offer, spend the evening in a bar, or perhaps visit some of the main visitor attractions such as Prague Castle and Charles Bridge, you will love every second of a weekend getaway spent in Prague.
What about other romantic places in Europe?
7. Berlin
Berlin is known as the city of freedom and there definitely is a feeling of a city that is not afraid to express itself. It is safe to say that there is always plenty to see and do in Berlin, which means if you are staying here for a weekend, then you are likely to find yourself with a pretty big list of sights to enjoy.
The Reichstag building is a must-see, as is the Brandenburg Gate and Potsdamer Platz. This beautiful German city really is the ideal place to go for a short getaway trip.
8. Amsterdam
Whilst Amsterdam may be thought of as a city that is just for one thing, the truth about this beautiful Dutch city is that it is packed full of history and culture too.
If you spend a weekend in Amsterdam, then you are going to absolutely fall in love with everything that it has to offer. Amsterdam Zoo, The Rijksmuseum and of course the Anne Frank museum. Getting around on the world famous tram network, there is so much for you to explore and for you to discover when you take the time to visit one of the most fascinating cities in Europe.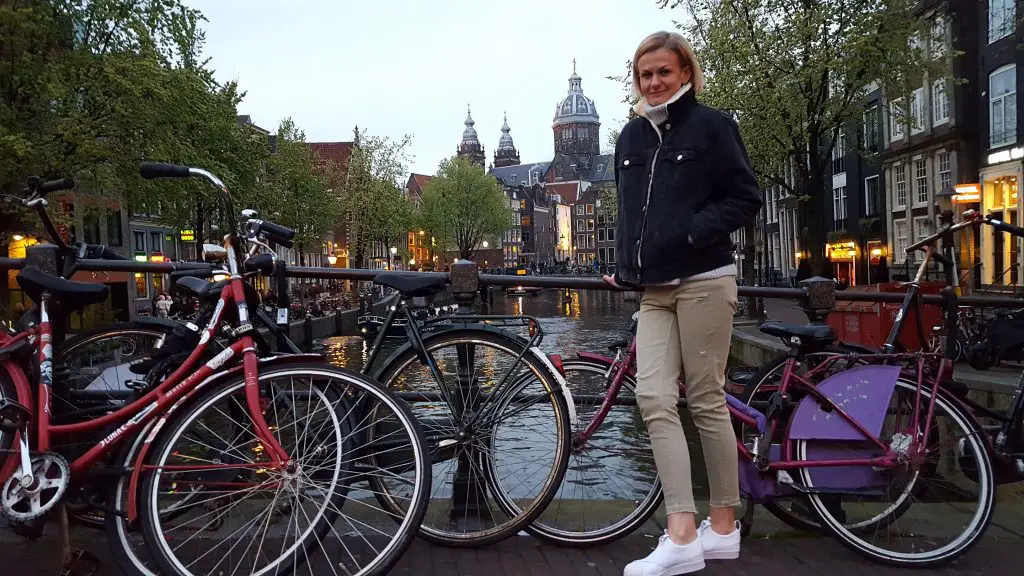 Going to Amsterdam? Read also: What to do in Amsterdam in 3 days
9. Reykjavik
If you are looking for a city that has plenty to offer, then Reykjavik in Iceland might just be the right place for you to spend the weekend.
It is not only a beautiful city in its own right, but it is also surrounded by some of the most beautiful and breath-taking scenery too. The summer brings sunshine that never seems to end, whilst the winter heralds the arrival of the Northern Lights. A sight that people wait their entire lifetime to see.
Take the time to explore the city itself, or, if you want to go off the beaten track, you can discover some of the natural landscapes that surround it.
Going to Iceland? Read also:
Blue Lagoon Geothermal Spa – All you MUST know!
Things to do in Iceland you will REGRET
Reynisfjara beach – a new standard of a beautiful beach!
Golden Circle in Iceland – MAP + self-drive tour for newbies
10. Lisbon
Portugal is a stunning country that has plenty to offer those that are looking to enjoy a holiday. For a weekend break, you might want to plan on a trip to Lisbon. A city that not only has a real sense of glamour and beauty, but also some gothic charm which is hard to beat.
Lisbon is a postcard-perfect city, with hillsides surrounding it to really give a sense of drama that is hard to beat. In the city itself, you can explore the ancient ruins, cobbled alleyways and of course the domed cathedrals that have all become an incredibly recognisable European weekend getaway.
11. Cotswolds
If you are looking for the quintessential English countryside town, then you are going to need to head to the Cotswolds. The entire area is packed full of some of the most picturesque villages and market towns that you could ever visit and sometimes a stroll through the streets of the Cotswolds can feel just like stepping into the past.
Whether you take in the regal charm of Blenheim Palace, relax in the Roman Baths or perhaps take a wander through Westonbirt, you will love spending the weekend in the Cotswolds – it's one of the best places to visit in England!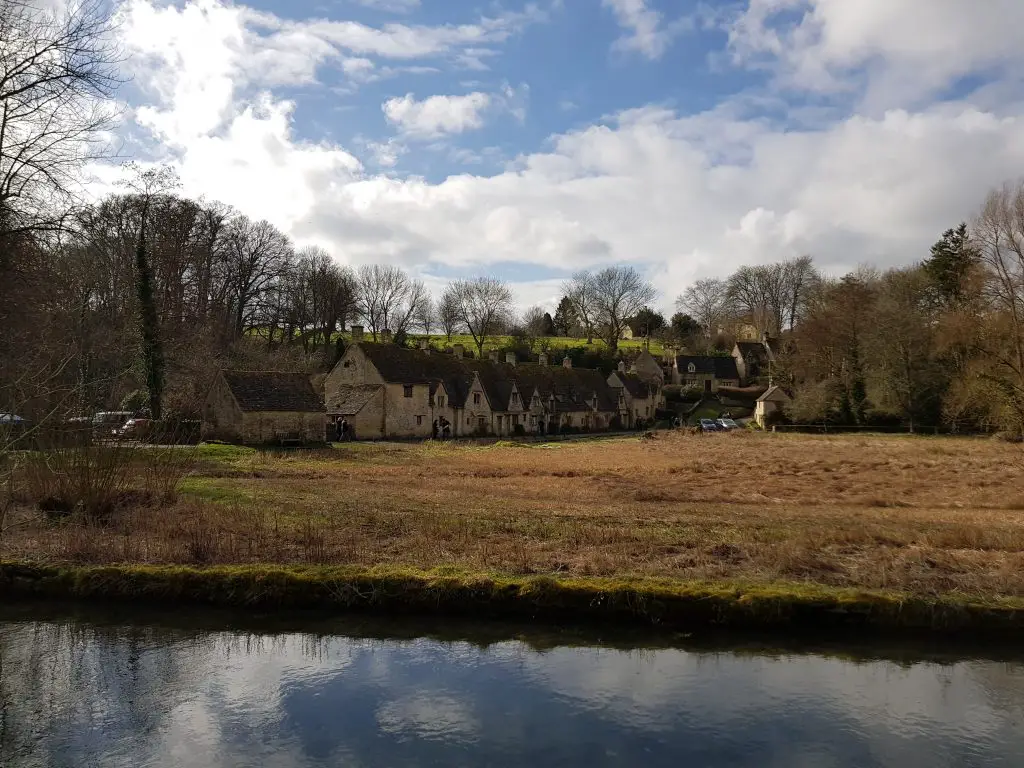 Going to England? Read also:
12. Cork
Ireland is a wonderful country to visit, not only does it have a truly iconic landscape for you to remember, but it also boasts some of the friendliest and warmest locals too. In fact, if you do take the time to visit Cork, then chances are that after a busy day exploring, you can spend the evening dancing the night away.
Cork is one of the most laid back cities out there, it might be compact, but that doesn't mean that there is a lack of things that you can do. So, why not book in to spend a long weekend in Cork with those who are most important to you?
Read also: Renting a Car in Europe – How not to get fooled by Car Hire Companies!
13. Dubrovnik
If there is one European country that is definitely growing in popularity it is Croatia, and when you see just what Dubrovnik has to offer, it is easy to see why. Not only is Dubrovnik a stunning coastal city, with one of the most amazing sets of views, but it is also an amazing city in its own.
The old town boasts limestone streets as well as baroque styled buildings and if you head out even further you can actually take a walk along the city walls which have protected the city folk for years. Whether it is your first, or 10th time spending the weekend in Dubrovnik is definitely something that you are going to want to do.
14. Munich
When you think of German cities and towns, you are going to think of stunning streets, plenty of culture and maybe a touch of historic charm too. This is definitely something that Munich has to offer.
The ideal location for a weekend break, one thing is for sure, you will never be bored if you spend some time in Munich. You can talk a walk around the Marienplatz, you can visit the Nymphenburg Palace, or you can visit the English Garden. Or perhaps do all three!
Have more time in Munich? Why not to visit Eibsee Lake in Bavaria
Read also: 4 days in Garmisch-Partenkirchen, Germany – Best Places to visit in GaPa
15. Mallorca
The largest island in the Balearic Islands, Mallorca is a part of Spain, which means that it is a go-to choice for many people looking for a family holiday in the sunshine.
However, that doesn't mean that Mallorca isn't also a great idea for a weekend getaway if you prefer. If you don't want to spend your time led on the beach, then why not explore some of the other things that Mallorca has to offer, including the Cap de Formentor, the Castell de Bellver and of course the Drach Caves too.
It's really a perfect destination for a short getaway weekend in Europe!
Read also: Best islands in Europe for seaside Holiday
16. Nice
When you think of France, chances are that you do not think of stunning beaches that you can easily spend the day at. But with Nice, this is exactly what you can do.
Nice is a city that is like no other in France, it is not only a seaside location, which brings in families, but it also comes with some real city like vibes, which attracts those who want to spend a weekend break there.
The streets are not only beautiful, but they are vibrant, warm and packed full of culture too, everything that you could ever want from a weekend city break.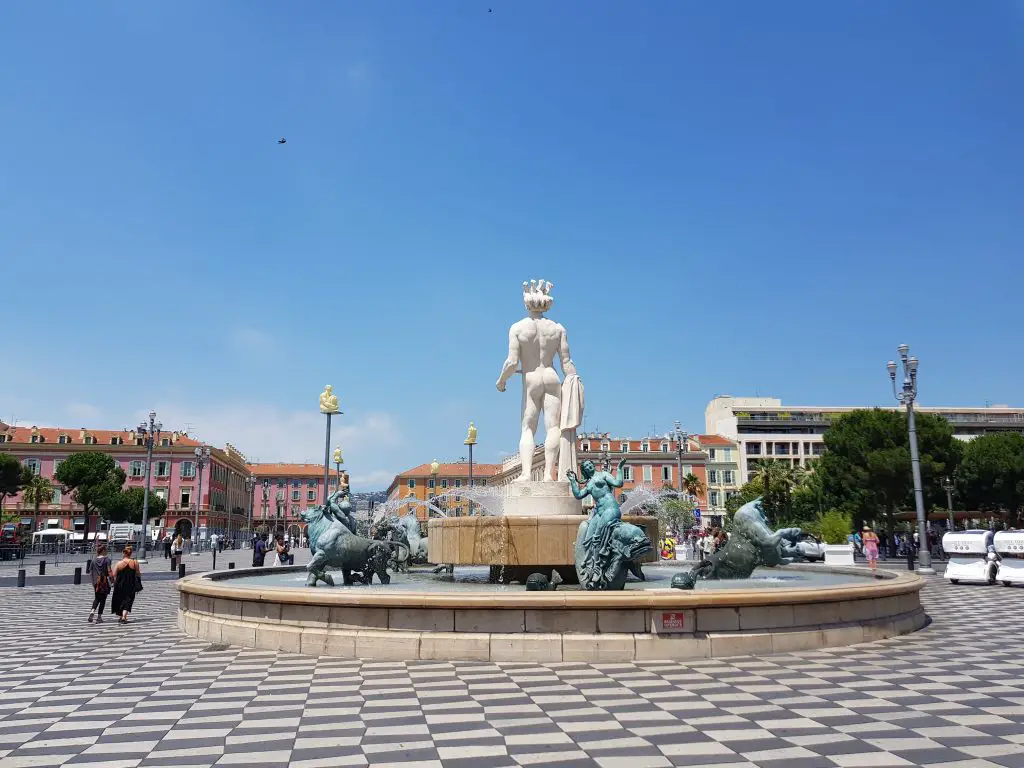 Read also: French Riviera – best places to visit
17. Gdansk
A harbourside city, Gdansk has something to offer those who spend the weekend getaway there, something that you may not find at many other cities in Poland.
The entire city, including the architecture, is influenced more by those who sailed into and out of the port, than by the usual Polish themes, although the two do come together to give a city that is difficult to compare. Packed full of history, Gdansk has a number of different museums that you are going to want to try and visit, this includes the National Maritime Museum and of course the Museum of WWII too.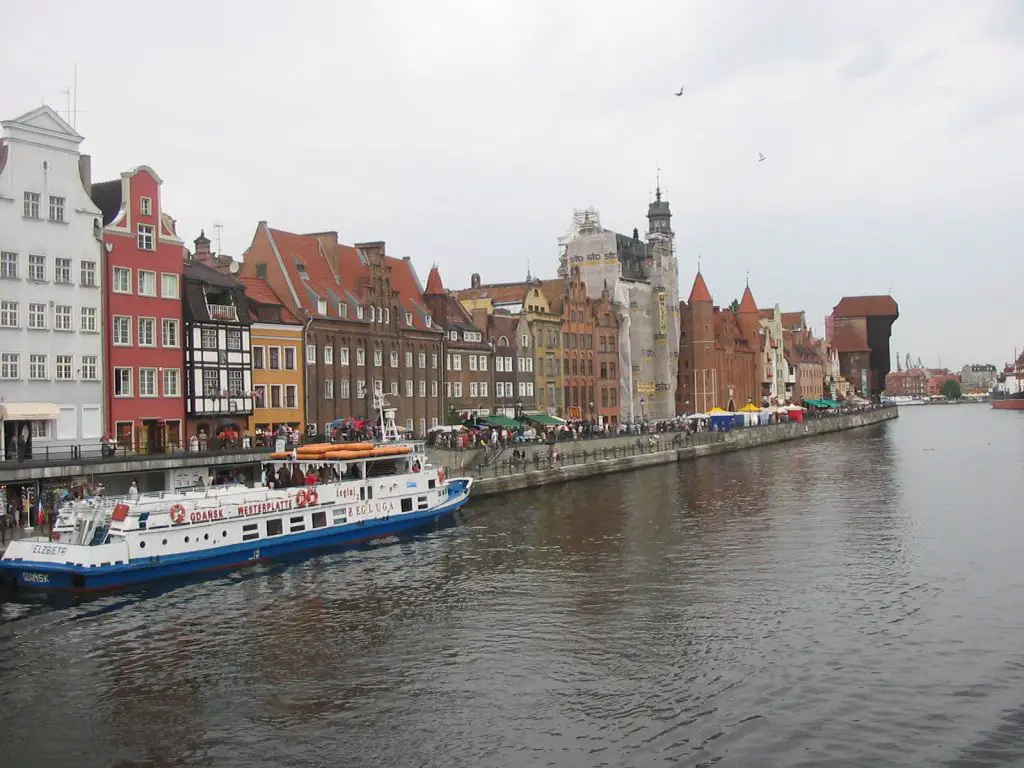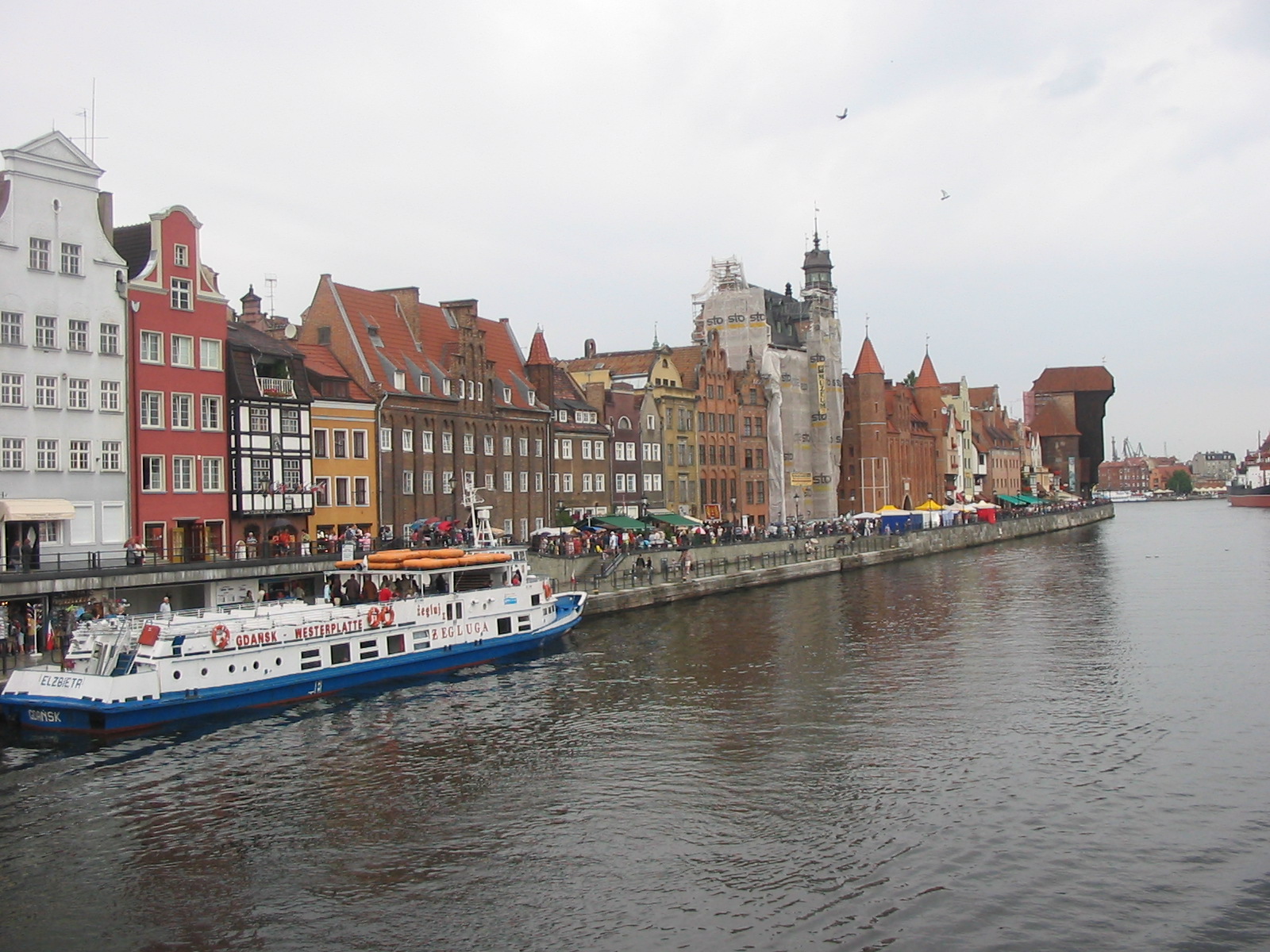 Have more time in Gdansk? Why not to go to Hel in Poland?
18. Athens
When it comes to history, there is no other city that is quite as ancient than Athens. The home of gods, if you do take a weekend break to Athens then be prepared to be awe-struck by just how special it is as a city.
Of course, the history of Athens is one of the many reasons that people pay it a visit, but the truth is, just because it has a rich and deep story behind it, this city does not live in the past. It is also a modern and vibrant place to spend the weekend, with plenty of amazing spots to spend the evening, after spending the day taking in sights such as the Acropolis and the Parthenon.
19. Malaga
For a very long time, Malaga has been known as a party place, a Spanish resort that knows how to have a good time. Whilst there is no shame in this, one of the best things about spending the time in Malaga is that it has so much more to offer than that.
Rather than being soulless, as so many people think it is, Malaga has so much history that you will have a lot to learn there, you will also be able to unwrap the multi-layered past, as well as soak up some of the modern cultures too. This includes enjoying a meal in a restaurant, or perhaps spend the night sampling some local drinks.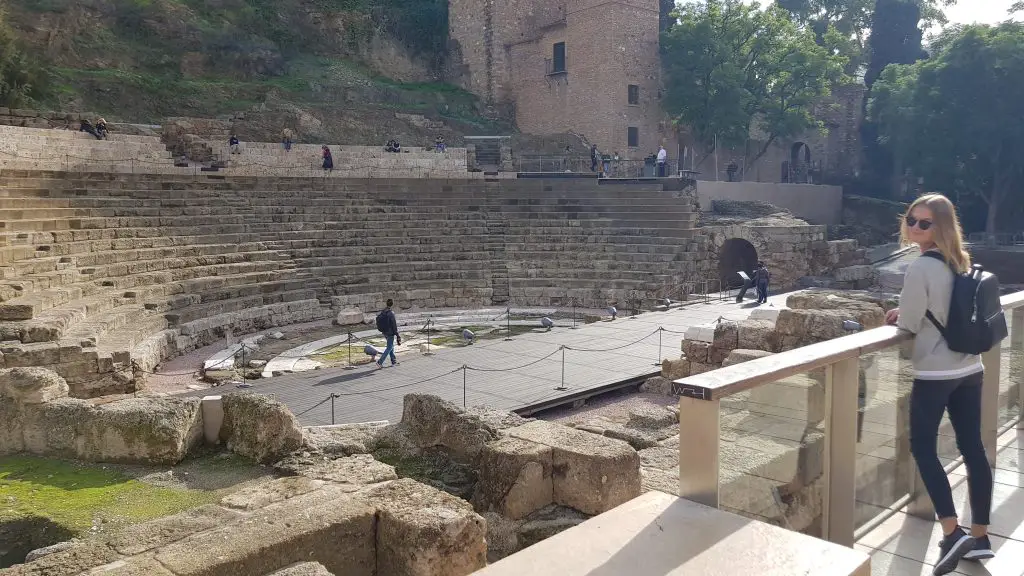 Read also: Best things to do in Malaga Spain
20. Amalfi Coast
There is something magical about Italy. Maybe it is the food, maybe is the wine, maybe it is the language. However, when it comes to the Amalfi Coast, the truth is that it is the destination itself that can make you fall in love.
A recognised UNESCO site, it is not only truly breathtakingly beautiful, but the Amalfi Coast is also a place that you will remember for nails to come. Set next to the sea, you may love the clifftops, or you may love the woodland, both of which can be found with ease.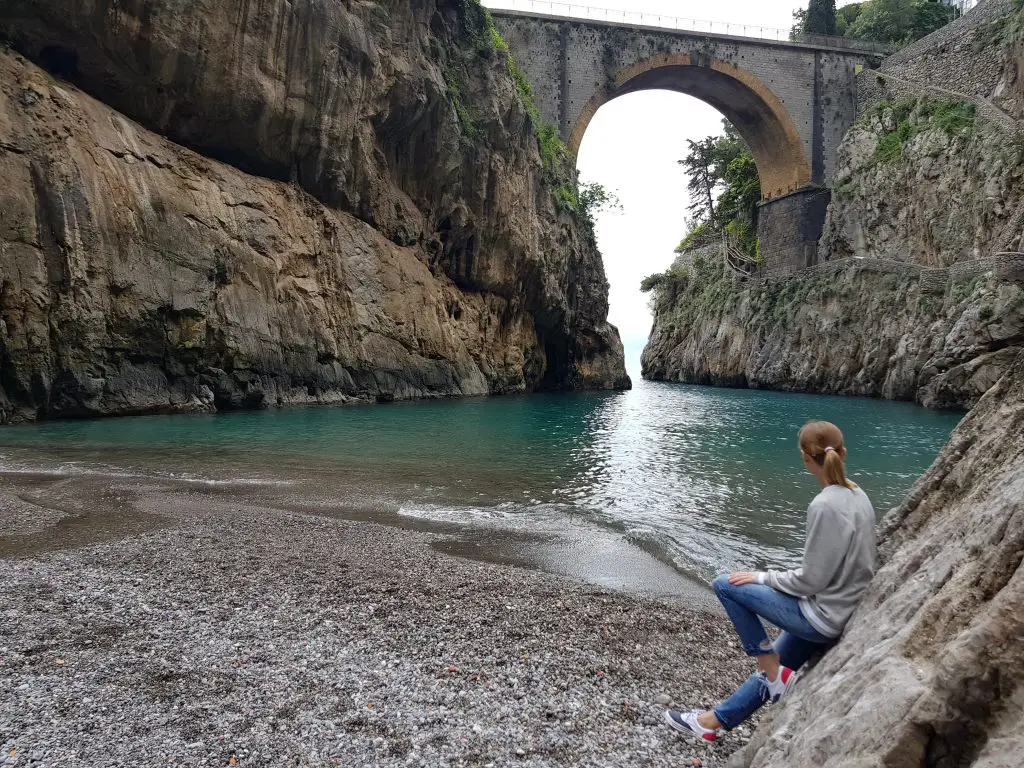 Love Italy? Read also:
21. Isle of Wight
It might be a tiny island nestled off of the coast of Southern England, but the Isle of Wight is big on personality. A quick hop across the water on a ferry from mainland UK, the Isle of Wight is a great place to spend a weekend with your partner, with friends or of course, with your family too.
It has a real sense of laid-back charm here, with everyone moving at their own pace. Hop on a bike and explore some of the rolling hills, or perhaps spend the day on the beach, soaking up the sunshine.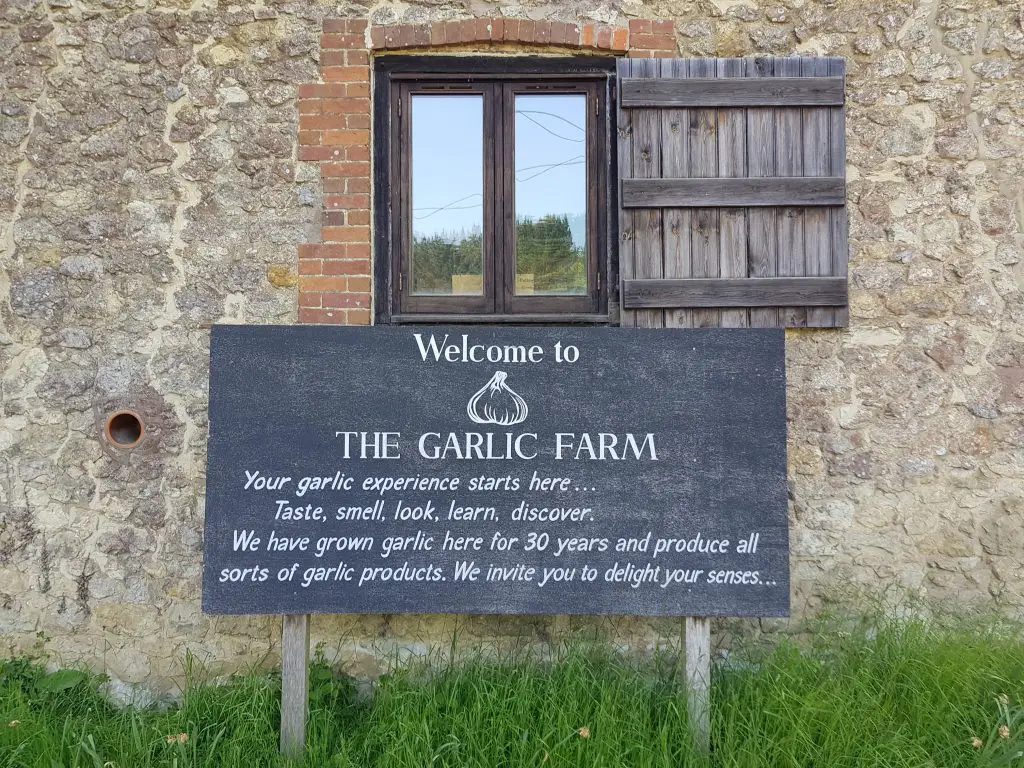 Read also: Isle of Wight things to do & places to visit
22. Faro
The Algarve in Portugal is a beautiful spot to spend some time and Faro is no different. A fascinating city that has plenty to offer those who are looking to stay there for the weekend, there is always something to see and do at Faro.
Whether it is Culatra Island, Barreta Island or perhaps Ria Formosa, if you are spending some time in Faro, then you will find the ideal location for you to while away some time. For a true Portuguese feel to your weekend break, you cannot go far wrong choosing Faro as your destination of choice.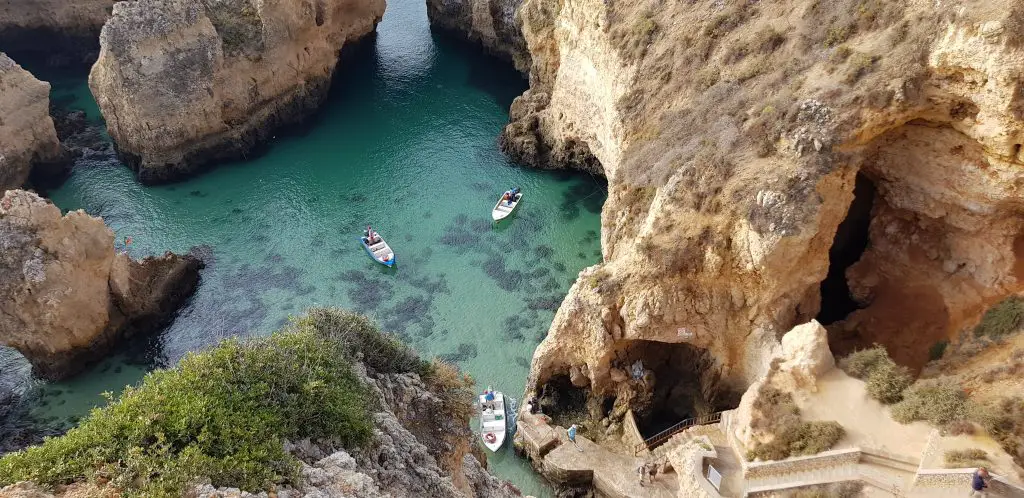 Read also: Best beaches in Algarve Portugal
23. Ronda
There is plenty of growth happening in some of the smaller towns in Spain and Ronda is no different. Whilst it may be expanding, Ronda is actually still managing to retain some of the small town, a historic charm that makes it the ideal place to explore during a weekend break.
One of the most popular attractions that many people head to has to be the Puente Nuevo bridge which allows you to take in some of the most amazing views of the Serrania de Ronda mountains can be found.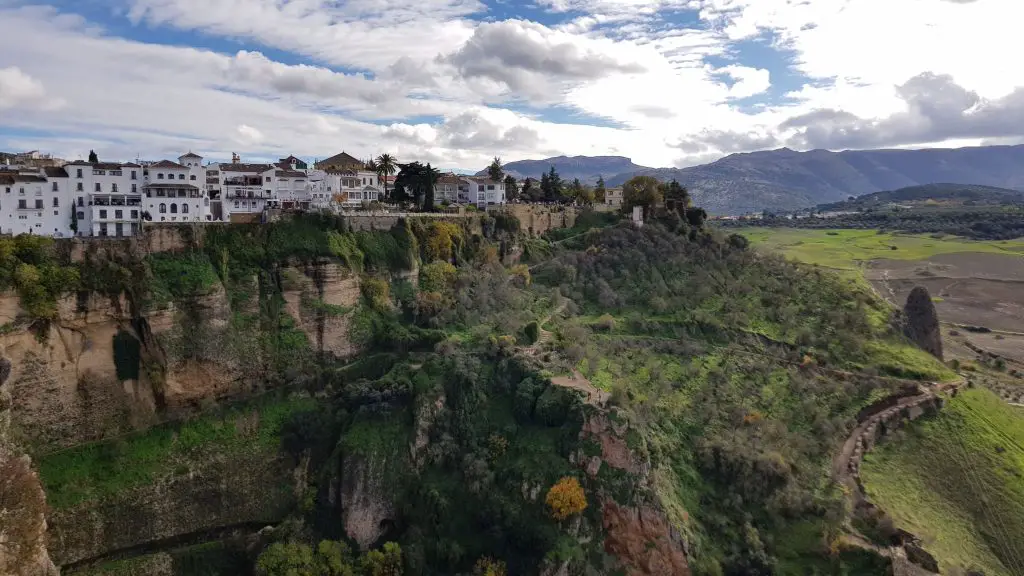 Read also: Ronda Spain – Day Trip to the Pearl of Spanish Andalusia
24. Funchal
One of the largest cities in the whole of Portugal, Funchal can be found in Madeira. Known to be one of the most picturesque and cleanest capitals in the whole of Europe, if you like beauty that is matched with cleanliness, then Funchal is definitely a place that you are going to want to go.
Having had somewhat of a modern makeover, Funchal may have a number of modern bars and restaurants that you can spend the time, but it also has some of the most stunning natural beauty too.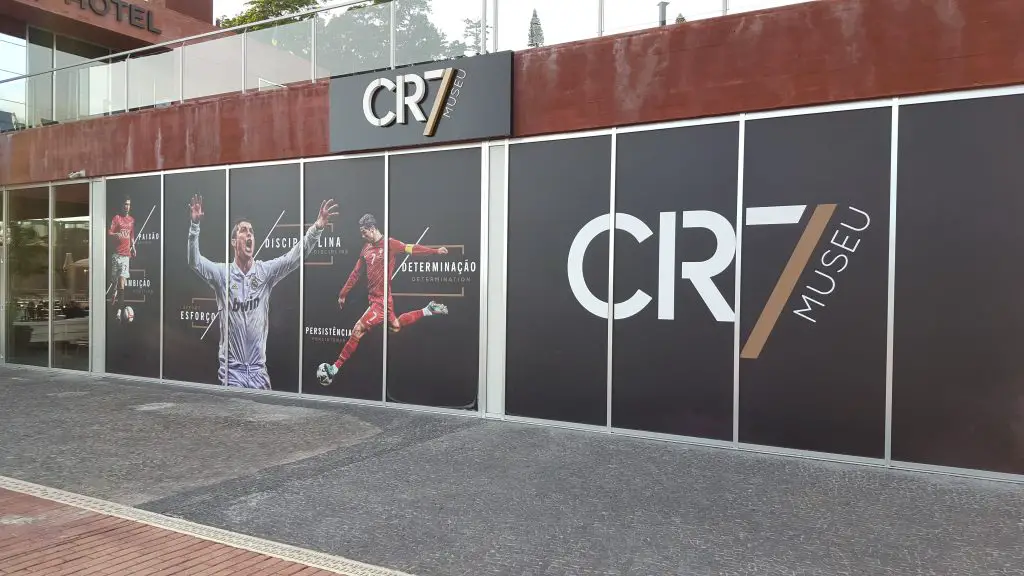 Read also: Unusual Things to do in Madeira – AMAZING Island of Eternal Spring!
25. Salzburg
Rather unsurprisingly, given the history of the city, Salzburg is known as the stuff of fairytales, and we have to admit, it does feel as if there is a spot of magic when you spend the weekend here.
An Austrian city that is packed full of charm, not only will you spend plenty of time awe-struck by just how beautiful Salzburg is, but you can also take in some of the most fascinating sights, including the Festung Hohensalzburg and of course the Salzburg Museum too.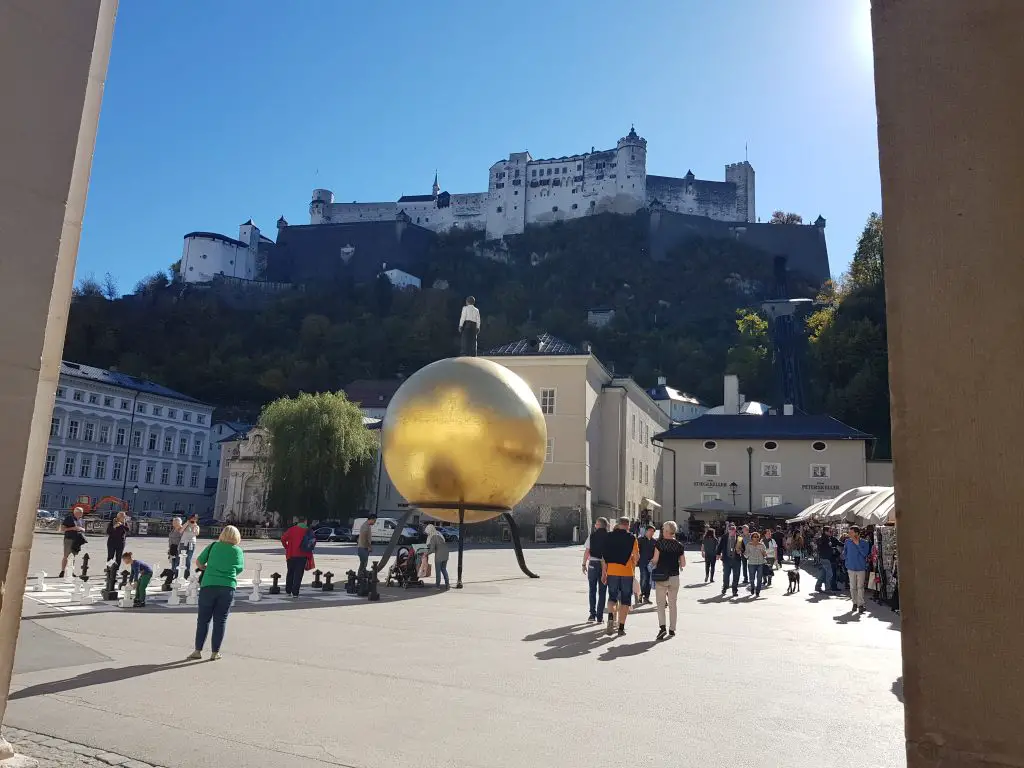 Going to Austria for longer than just a weekend getaway? Read also:
BONUS Weekend Getaway in Europe destination: London
If you are not from London, you might chose the capital on the UK as a perfect getaway weekend destination. It's one of the most visited cities in the world – even for a short break.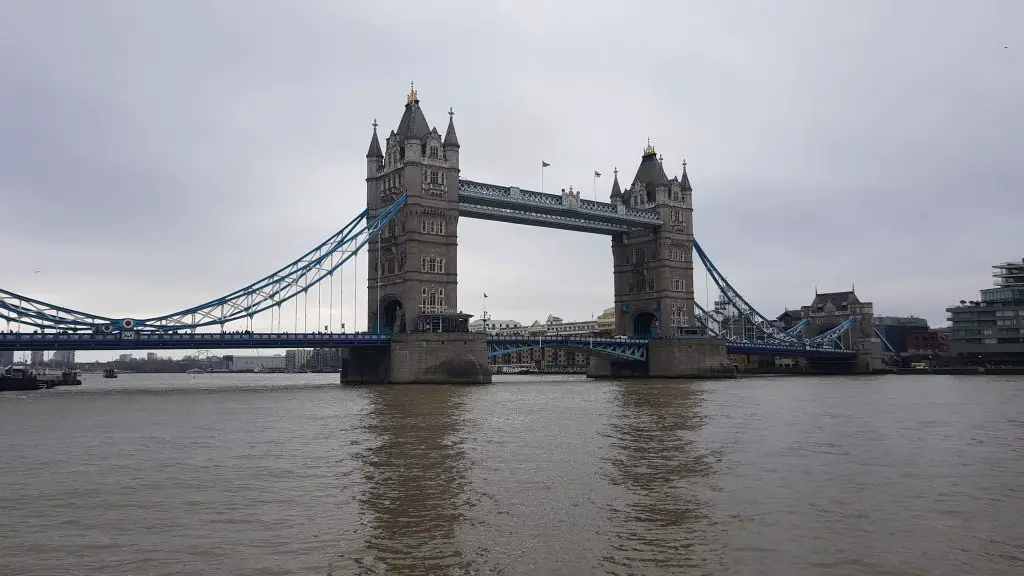 Going to London? Read also:
Did you like our list of the best weekend getaways in Europe?
Or would you add any other destinations to our list? Please share with us if you think other places deserve to be on the list of the best short European breaks 🙂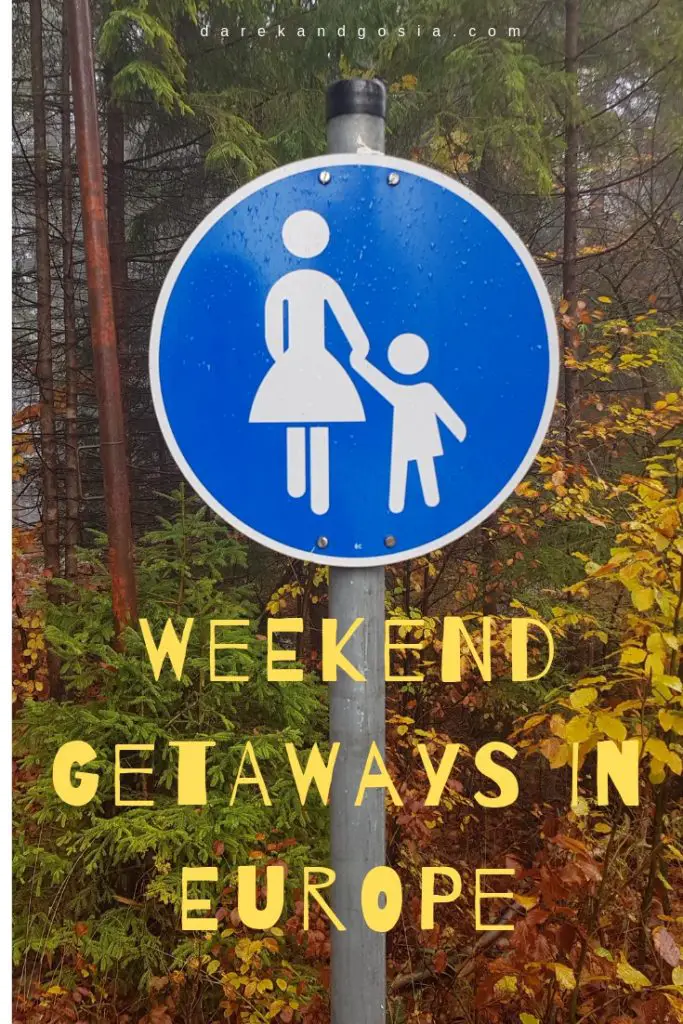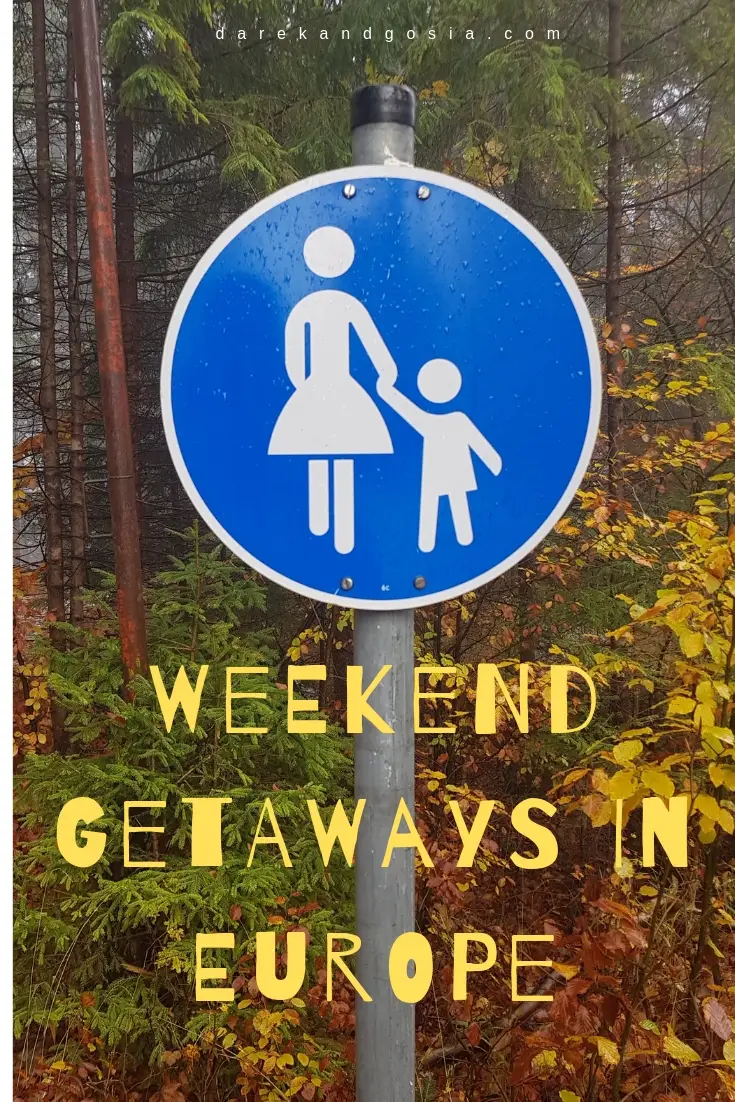 Articles you may like: