Those blissful three days that all of us living in the UK look forward to, especially for a quick escape to the wonders of Europe. And what's not to love? Amazing food, history, culture, and just a short flight away.
Darek and I have had our fair share of quick getaways, each leaving us eager for the next. We just love our weekend getaways – is that an illness? 😉
If you find yourself wondering where to jet off to every weekend of the year, wonder no more! We've compiled a colossal list, categorised by North, South, East, and West Europe for your convenience.
Whether you're a romantic, an adventurer, or a city slicker, there's something here for everyone – a long list of top weekend trips from London to Europe.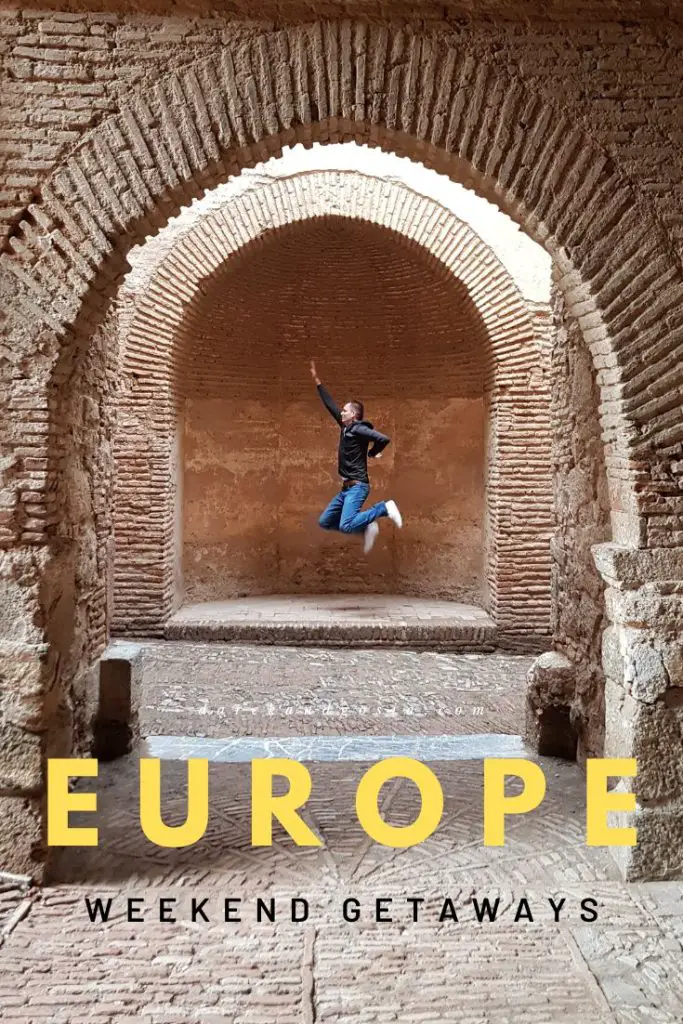 Best weekend getaways Europe
Before you ask – yes, we've deliberately left out all the magical places in England. Because, you know, why not experience something different when you're already living in a gem? Onwards, shall we?
South Europe – best weekend getaways
1. Cinque Terre, Italy
Nestled between steep cliffs and the Mediterranean Sea, Cinque Terre is a tapestry of five quaint villages. Hike from Monterosso to Riomaggiore and treat yourself to breathtaking views and artisanal gelato. The vibrancy of the buildings looks like a real-life palette of colours. Gosia and I, for instance, found a secluded spot near Vernazza, where we enjoyed a picnic with local focaccia. Pure magic.
Must-Visit Villages in Cinque Terre
Vernazza
Manarola
Monterosso
Riomaggiore
Corniglia
Where to stay during Europe getaways in Cinque Terre?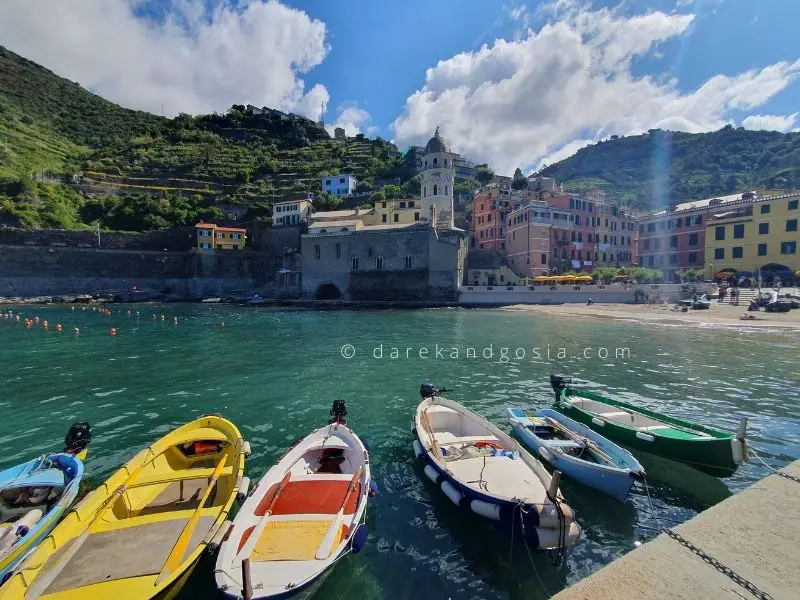 2. Venice, Italy
There is nowhere in the world quite like Venice in Italy. In fact, this is one of the best weekend trips Europe! A floating city that is world-famous, the beautiful sights that you can take in when you spend a weekend in Venice is something that will stay with you for a lifetime.
Away from leisurely floating around the city, there are plenty of other amazing things that you can see and do during your weekend break in Venice, including seeing the Palazzo Ducale and the Basilica Di San Marco.
Venice's Virtues
St. Mark's Square
Doge's Palace
Cannaregio District
Where to stay during Europe weekend trips in Venice?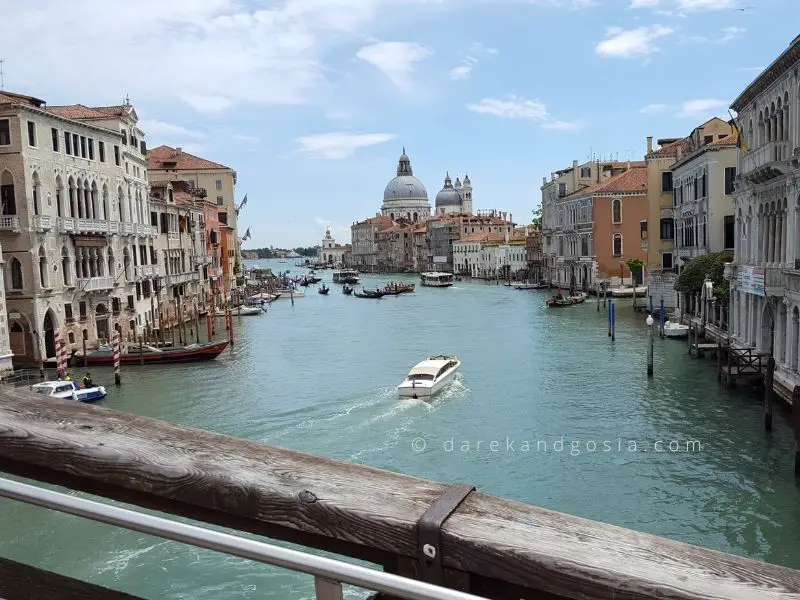 3. Zante, Greece
Also known as Zakynthos, Zante is a Greek island that offers an ideal blend of beachy relaxation and exciting water sports. The Shipwreck Beach alone makes the trip worthwhile!
Zante's Zing
| | |
| --- | --- |
| Shipwreck Beach | A must-see natural marvel. |
| Blue Caves | Perfect for snorkelling. |
| Banana Beach | Laid-back and lovely. |
| Zante Town | Mix of modernity and tradition. |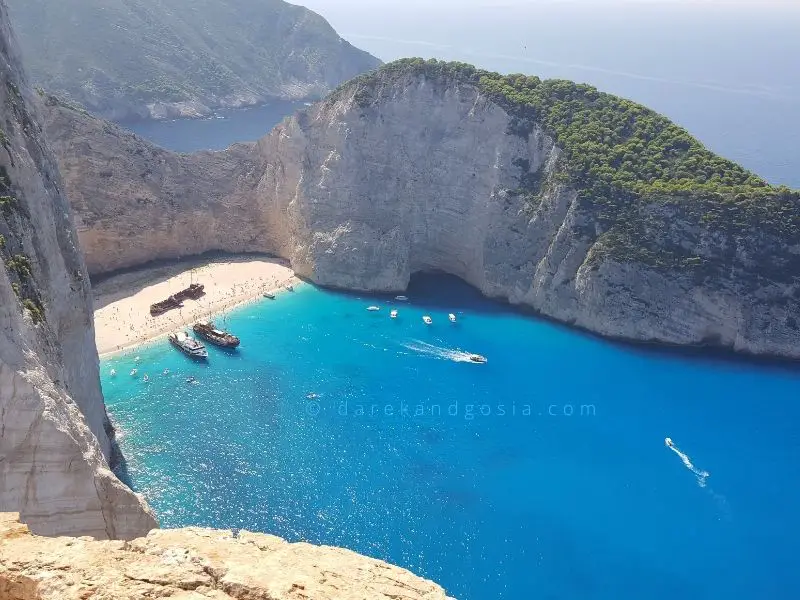 4. Rome, Italy
Rome is not just a city; it's an immersive experience. From the ruins of the Colosseum to the magnificence of the Vatican, every street corner whispers stories of the past. The local cuisine is another story altogether. Pizzas, pastas, and pastries—every meal feels like a Roman holiday. Our personal highlight? A moonlit stroll around the Roman Forum.
Highlights of Rome
| | |
| --- | --- |
| Colosseum | Gladiatorial grandeur. |
| Pantheon | Architectural masterpiece. |
| Roman Forum | The heart of ancient Rome. |
| Vatican City | World's smallest independent state. |
Where to stay during extended weekend trips in Rome?
5. Menorca, Spain
An island in Spain's Balearic archipelago, Menorca is the quieter, more tranquil sister to Ibiza and Mallorca. It's the go-to place for beaches, coves, and coastal paths that can keep you exploring for days.
Menorca's Moments
| | |
| --- | --- |
| Cala Macarella | A secluded beach dream. |
| Fornells Bay | Ideal for watersports. |
| Naveta des Tudons | A prehistoric monument. |
| Ciutadella | A charming town worth exploring. |
6. Amalfi Coast, Italy
Where to go this weekend in Europe? There is something magical about Italy. Maybe it is the food, maybe is the wine, maybe it is the language. However, when it comes to the Amalfi Coast, the truth is that it is the destination itself that can make you fall in love.
A recognised UNESCO site, it is not only truly breathtakingly beautiful, but the Amalfi Coast is also a place that you will remember for nails to come. Set next to the sea, you may love the clifftops, or you may love the woodland, both of which can be found with ease.
Best Photo Spots in Amalfi Coast
The cliffside gardens in Ravello
The iconic Positano skyline
Fiordo di Furore, a hidden fjord
The ancient towers along the coast
Where to stay during short weekend trips Europe in Amalfi Coast?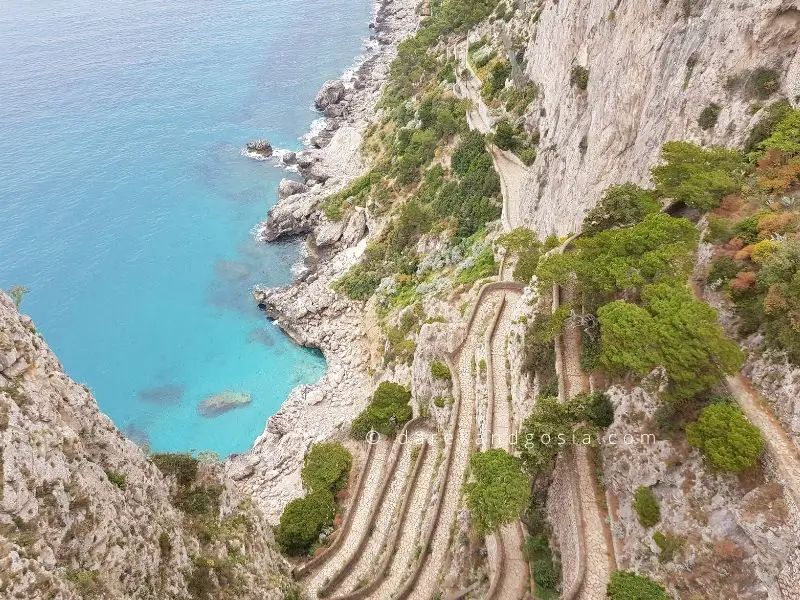 7. Malaga, Spain
Malaga is a bundle of contradictions: an old soul with a young heart. It's a city where modernity mingles effortlessly with history. And let's not forget, this city gave us Picasso! The beaches are perfect for sun-soaking, while the museums are treasure troves of art and culture. When Gosia and I visited, we indulged in a tapas crawl, savouring everything from grilled sardines to Iberian ham.
Not-to-Miss in Malaga
| | |
| --- | --- |
| Alcazaba | Moorish fortress with panoramic views |
| Picasso Museum | Artistic brilliance on display |
| Malagueta Beach | Sun, sea, and sand |
| Atarazanas Market | Culinary paradise |
Where to stay during short weekend trips in Europe in Malaga?
8. Malta
Best European weekend trips? If you're looking for a getaway in the Mediterranean, then Malta is the place to go. It's got everything you could possibly want from a holiday destination: great weather, beautiful beaches and some of Europe's best nightlife.
The city of Valletta, in Malta, is one of the most picturesque places in Europe. The historic city has been declared a UNESCO World Heritage Site and is the second largest in Malta after Birgu. It is also known as "Little Venice" due to its canals, which are filled with colorful houses and palaces.
Malta's Magic
| | |
| --- | --- |
| Mdina | The "Silent City" with medieval charm. |
| Valletta | UNESCO-listed capital city. |
| Blue Grotto | Caves and cliff formations. |
Where to stay during European weekend trips in Malta?
9. Barcelona, Spain
Here, Gaudi's masterpieces blend seamlessly with a nightlife that'll make you forget what sleep is. From the winding streets of the Gothic Quarter to the bustling markets of La Rambla, this is a city that never stops. Of course, no trip would be complete without visiting the Sagrada Familia. We got there early to beat the crowds, and the morning light filtering through the stained glass. Absolutely ethereal.
Staying in Barcelona for the weekend is a great experience, whether it is for the culture, the food or perhaps the shopping. You certainly will never forget it – a perfect destination for a short getaway trip at any time of the year!
Must-Try Foods in Barcelona
Tapas (especially patatas bravas)
Paella
Churros with chocolate
Fresh seafood at La Boqueria Market
Where to stay during Euro weekend trips in Barcelona?
10. Athens, Greece
When it comes to history, there is no other city that is quite as ancient than Athens. The home of gods, if you do take a weekend break to Athens then be prepared to be awe-struck by just how special it is as a city.
Of course, the history of Athens is one of the many reasons that people pay it a visit, but the truth is, just because it has a rich and deep story behind it, this city does not live in the past. It is also a  modern and vibrant place to spend the weekend, with plenty of amazing spots to spend the evening, after spending the day taking in sights such as the Acropolis and the Parthenon.
Athens Highlights
| | |
| --- | --- |
| Acropolis | A monumental trip back in time. |
| Plaka | Quintessentially Greek and vibrant. |
| Syntagma Square | The city's bustling centre. |
| Mount Lycabettus | For panoramic views of Athens. |
Where to stay during European weekend trips in Athens?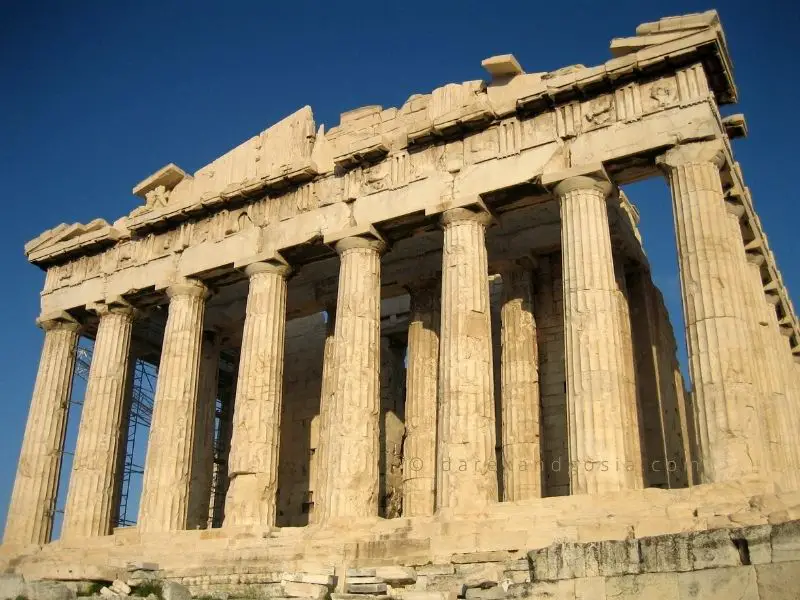 11. Mallorca, Spain
Mallorca is not just a beach destination; it's a Mediterranean dream. The island offers golden sands, azure waters, and a Tramuntana mountain range that's perfect for hiking. We rented a Vespa one day and explored the hidden coves—definitely a day to remember.
Must-Visit Beaches in Mallorca
Es Trenc
Cala Millor
Formentor
Sa Calobra
Where to stay during short trips to Europe in Mallorca?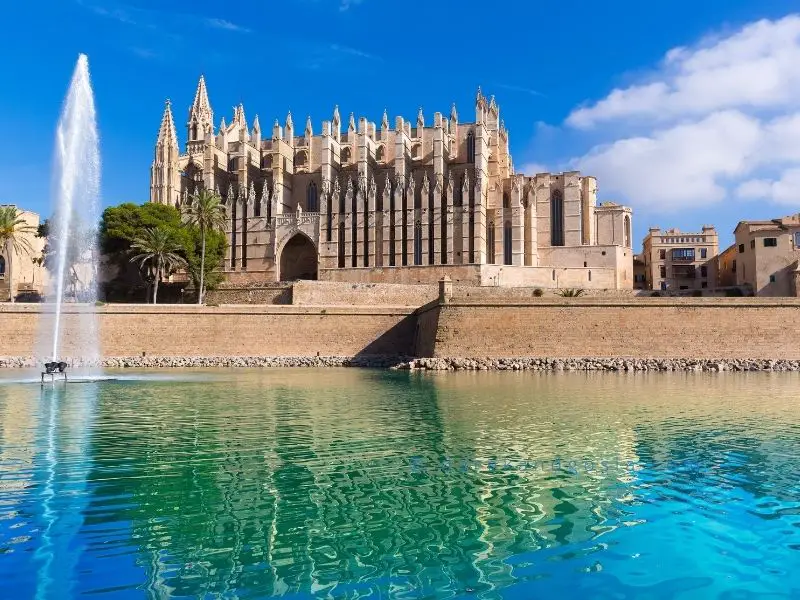 12. Lisbon, Portugal
With its cobbled streets, historic trams, and a nightlife that buzzes with Fado music, Lisbon offers a laid-back charm that's hard to resist. You can also visit Sintra if you have time 🙂
Lisbon is a postcard-perfect city, with hillsides surrounding it to really give a sense of drama that is hard to beat. In the city itself, you can explore the ancient ruins, cobbled alleyways and of course the domed cathedrals that have all become an incredibly recognisable European weekend getaway.
Darek, being an F1 car fanatic, was in heaven when he jumped on a tram – they are both the same, right? 😉
Things to Do in Lisbon
| | |
| --- | --- |
| Tram 28 | Scenic route through Lisbon's hills. |
| Alfama District | For a taste of old Lisbon. |
| Belem Tower | A Manueline architectural gem. |
| LX Factory | A hub of creativity and cool cafes. |
Where to stay during a weekend get-away in Lisbon?
13. Dubrovnik, Croatia
If there is one European country that is definitely growing in popularity it is Croatia, and when you see just what Dubrovnik has to offer, it is easy to see why. Not only is Dubrovnik a stunning coastal city, with one of the most amazing sets of views, but it is also an amazing city on its own.
Dubrovnik is a city where stone walls meet azure seas. The Old Town is a maze of narrow streets and hidden squares. Trust us; you'd want to get lost here. It's also a perfect spot for Game of Thrones fans.
Game of Thrones Locations in Dubrovnik
The Pile Gate
The Jesuit Staircase
Fort Lovrijenac
The City Walls
Where to stay during getaways to Europe in Dubrovnik?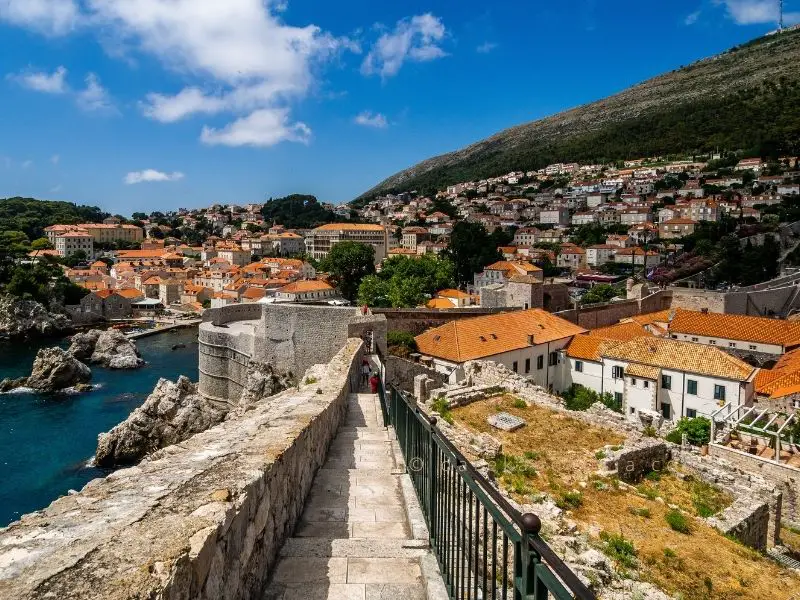 14. Nice, France
The French Riviera is encapsulated in this stunning city. Walk the Promenade des Anglais, dip your toes in the sea, and explore the vibrant markets. Let's not forget the rooftop bars with panoramic views – the perfect setting for a tipple or two.
Nice is a city that is like no other in the south of France, it is not only a seaside location, which brings in families, but it also comes with some real city-like vibes, which attracts those who want to spend a weekend break there.
Best Rooftop Bars in Nice
| | |
| --- | --- |
| Le Méridien | Sky-high views and cocktails. |
| Farago on the Roof | A buzzy atmosphere with live DJ sets. |
| Moon Bar | Intimate setting, great for couples. |
| La Terrasse | For that unbeatable sea view. |
Where to stay during weekends away in Europe in Nice?
15. Porto, Portugal
The city of bridges, trams, and of course, port wine. Porto is a great weekend getaway option for those who want to enjoy some time away from the hustle and bustle of their daily lives, relax and recharge their batteries.
The city has been named one of the most beautiful cities in Europe by National Geographic and has also been voted as one of the most romantic cities in the world by Lonely Planet.
Must-Visit Wineries in Porto
Sandeman
Graham's
Taylor's
Cálem
Where to stay during Europe getaways in Porto?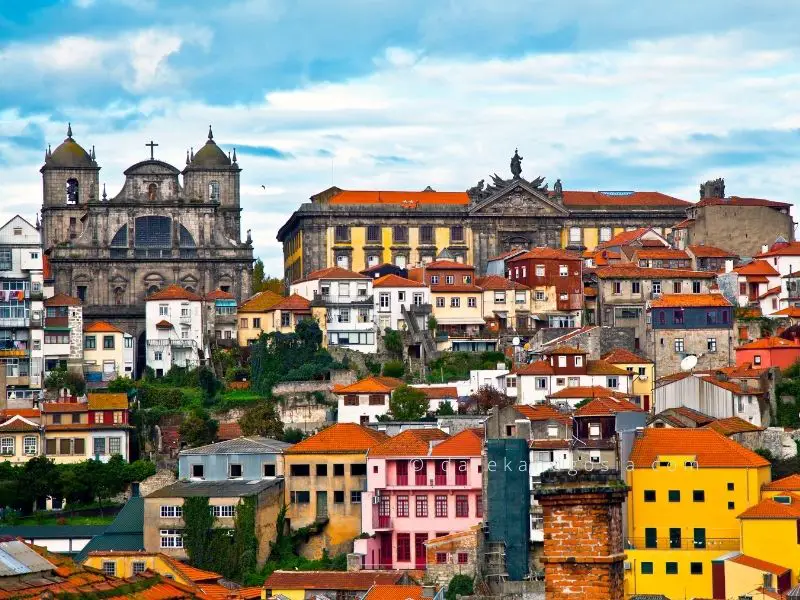 16. Ronda, Spain
There is plenty of growth happening in some of the smaller towns in Spain and Ronda is no different. Whilst it may be expanding, Ronda is actually still managing to retain some of the small town, a historic charm that makes it the ideal place to explore during a weekend break.
Perched atop a gorge, this Spanish beauty offers stunning views that make your jaw drop. Seriously, you can't visit without snapping hundreds of photos.
Look at Gosia! She could spend hours there 😉
Ronda's Breathtaking Spots
| | |
| --- | --- |
| Puente Nuevo | Iconic bridge with a view. |
| Plaza de Toros | One of Spain's oldest bullrings. |
| Mirador de Aldehuela | For that perfect selfie. |
| Arab Baths | A dip into history. |
Where to stay during your Europe getaway in Ronda?
West Europe – best long weekend trips
17. Paris, France
Known as the most romantic city in Europe, Paris is the place to go for a weekend getaway trip with someone special. If you have never been to Paris before, learn about the most common mistakes of first-time visitors.
Plan your weekend in Paris itinerary in advance as there are many interesting things to do. Not only are there some of the most amazing hotels and restaurants for you to explore, but there is also a wide range of sights to enjoy too. The Eiffel Tower, the Moulin Rouge or the Louvre are some of them. There are many great things to do in Paris with kids too – if you fancy visiting the city with the little ones 🙂
Parisian Essentials
| | |
| --- | --- |
| Eiffel Tower | For those unbeatable city vistas. |
| Louvre Museum | Say hello to Mona Lisa. |
| Montmartre | Get lost in its artsy chaos. |
| Seine River Cruise | Paris from a different angle. |
Where to stay during weekend trip Europe in Paris?
18. Hallstatt, Austria
Ah, Hallstatt! This village is straight out of a postcard. Snuggled between the Hallstätter See and the Dachstein Alps, it's a haven for nature lovers. Gosia was so mesmerised by the lake's reflections; she practically turned into a professional photographer!
Hallstatt Highlights
| | |
| --- | --- |
| Lake Hallstatt | Stunning views and boat rides. |
| Dachstein Ice Caves | Natural wonders underground. |
| Skywalk | A view from above, literally. |
| Salt Mines | Discover Hallstatt's "white gold." |
Insta-Worthy Spots in Hallstatt
Market Square
Evangelical Parish Church
Hallstatt Viewpoint
The Lake Promenade
19. Ghent, Belgium
Less crowded than Bruges but equally charming, Ghent offers picturesque canals, historic castles, and a youthful vibe thanks to its student population. The Belgian waffles are to die for; you can have them every day for breakfast!
With a rich history, visitors to Ghent can marvel at the historic architecture, sample unbeatable local food and beers, and take in the beauty of the riverside city.
Ghent Highlights
Gravensteen Castle
St. Bavo's Cathedral
Graslei and Korenlei
Ghent Altarpiece
Where to stay during trips to Europe in Ghent?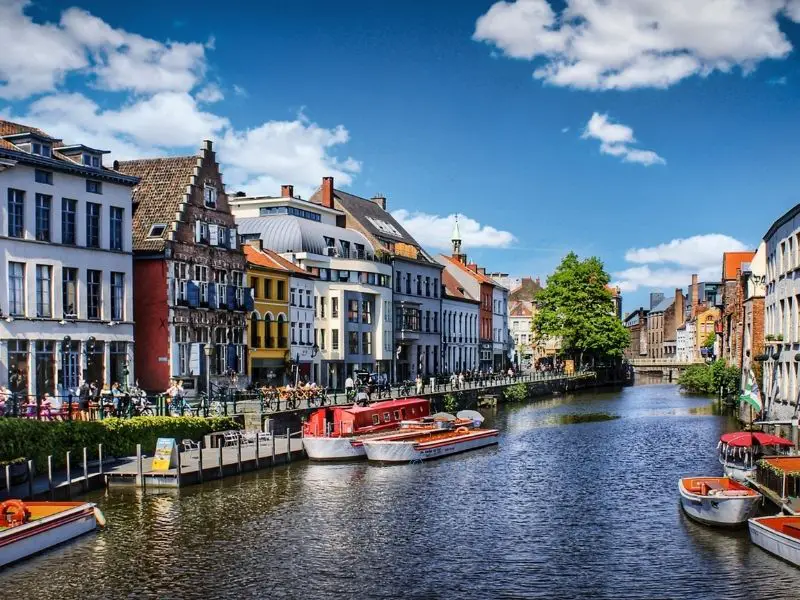 20. Colmar, France
Nestled in northeastern France's Alsace region, Colmar is like a fairy tale come to life. With its half-timbered medieval buildings and Renaissance architecture, it's a haven for history and art lovers alike.
Colmar's Charms
Petite Venise
Unterlinden Museum
Bartholdi Museum
Christmas Markets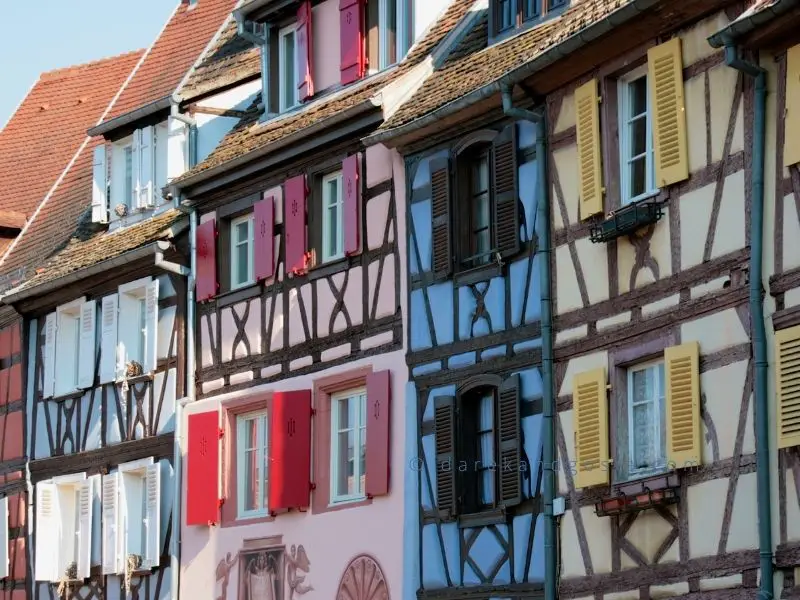 21. Cork, Ireland
This Irish gem offers the perfect blend of modern energy and old-world charm. Take a day to explore the English Market and grab some artisanal Irish cheese.
Cork is one of the most laid-back cities in Ireland, it might be compact, but that doesn't mean that there is a lack of things that you can do. So, why not spend a long weekend in Cork with those who are most important to you?
Cork's Must-Dos
| | |
| --- | --- |
| English Market | A foodie's paradise. |
| Blarney Castle | Pucker up for the Blarney Stone. |
| Fitzgerald Park | For some green serenity. |
| Old Jameson Distillery | Whiskey, anyone? |
Where to stay during weekend away Europe in Cork?
22. Salzburg, Austria
Famed for its classical music heritage (it's the birthplace of Mozart, no less), Salzburg is an Austrian city that oozes charm and sophistication. The Salzburg Fortress and Mirabell Gardens are must-visits.
Rather unsurprisingly, given the history of the city, Salzburg is known as the stuff of fairytales, and we have to admit, it does feel as if there is a spot of magic when you spend the weekend in the capital city of the Austrian Alps.
Alternatively, if Salzburg is not your cup of tea, you can visit the capital of Austria: Vienna – the most livable city.
Salzburg's Symphony
Salzburg Fortress
Mirabell Gardens
Hellbrunn Palace
Where to stay during Europe weekend trips in Salzburg?
23. Luxembourg, Luxembourg
If you're looking for the ultimate weekend break, you can't go wrong with Luxembourg. The capital of Europe is a stunning place to visit, with its grand medieval architecture and lush green countryside.
It's small but packs a punch. The city offers a unique blend of the medieval and modern, and its compact size makes it perfect for a weekend stroll. A highlight for us was the Bock Casemates – a network of underground tunnels with centuries of history.
Luxembourg's Unique Spots
Bock Casemates
Palace of the Grand Dukes
Mudam (Museum of Modern Art)
Grund
Where to stay during long weekend trips Europe in Luxembourg?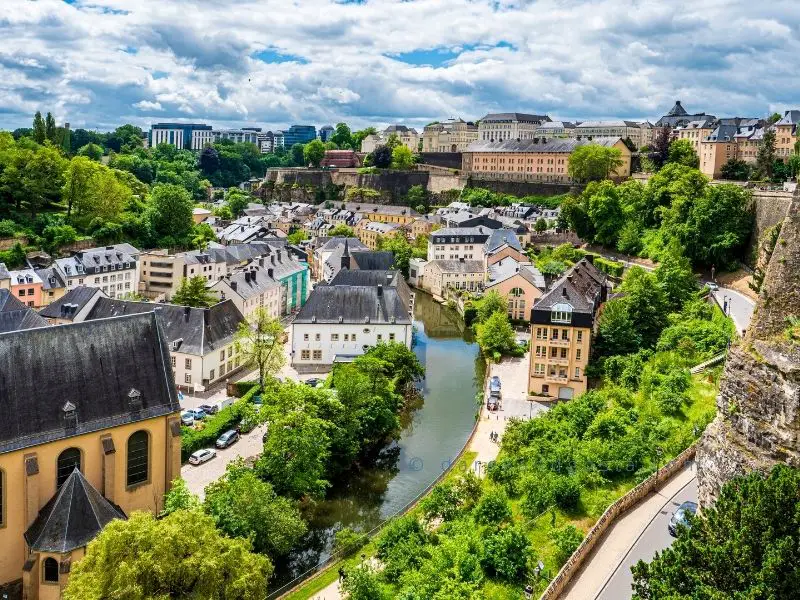 24. Amsterdam, Netherlands
Whilst Amsterdam may be thought of as a city that is just for one thing, the truth about this beautiful Dutch city is that it is packed full of history and culture too.
Canals, culture, and cannabis – Amsterdam is a city of endless possibilities. Whether it's a peaceful boat ride on the canals or a night out in the Red Light District, there's something for everyone. Don't forget to try the stroopwafels; they're heavenly.
We really had a fun time when we visited Amsterdam 🙂
Amsterdam Essentials
| | |
| --- | --- |
| Anne Frank House | A poignant piece of history. |
| Van Gogh Museum | A colourful experience. |
| Canal Tour | See the city by water. |
| Rijksmuseum | Art and history galore. |
Where to stay during European weekend trips in Amsterdam?
25. Chamonix, France
Located in the French Alps, Chamonix is synonymous with winter sports and alpine glory. It's not all about skiing and snowboarding though; summer offers excellent hiking, climbing, and panoramic views that leave people speechless.
Chamonix Cheers
| | |
| --- | --- |
| Mont Blanc | Europe's highest mountain. |
| Mer de Glace | France's largest glacier. |
| Aiguille du Midi | For that perfect panorama. |
| Alpine Museum | Learn about mountain culture. |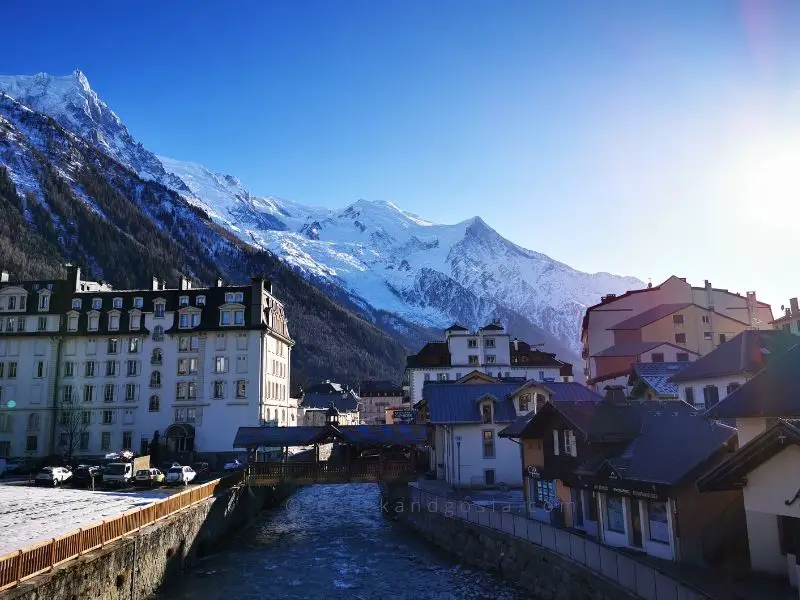 26. Bruges, Belgium
This place is like stepping into a medieval fairy tale. Think cobblestone streets, charming squares, and chocolate shops galore. When we were there, we enjoyed a lovely canal cruise – highly recommended!
Bruges can be very busy during weekends, but once the buses with tourists are gone, the city has a completely different vibe. If you are an early owl as we are, for the best pictures we recommend exploring Bruges in the morning hours.
Bruges Essentials
| | |
| --- | --- |
| Market Square | The heartbeat of the city. |
| Basilica of the Holy Blood | A relic and a view. |
| Canal Tour | The Venice of the North. |
| Choco-Story Museum | Chocolate 101. |
27. Berlin, Germany
Berlin is a melting pot of history, art, and nightlife. The graffiti on the Berlin Wall tells stories that textbooks can't. A currywurst at midnight? Berlin has you covered.
It is known as the city of freedom and there definitely is a feeling of a city that is not afraid to express itself. It is safe to say that there is always plenty to see and do in Berlin, which means if you are staying 2 days in Berlin, then you are likely to find yourself with a pretty big list of sights to enjoy.
Berlin Nightlife Spots
Berghain
Watergate
Tresor
Charlottenburg
Where to stay during weekend Europe break in Berlin?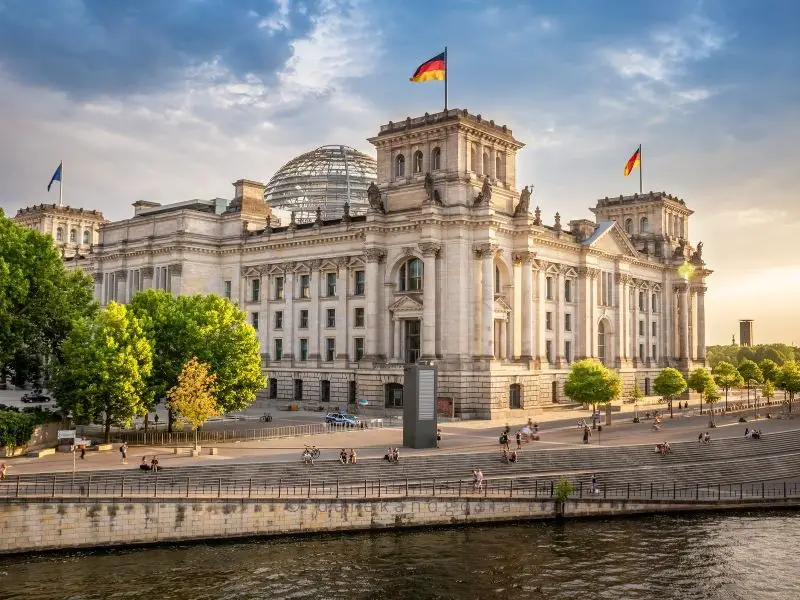 28. Engelberg, Switzerland
Engelberg is your quintessential Alpine paradise. Whether it's skiing in winter or hiking in summer, this place is a natural wonder year-round. Darek, being an adventurous soul, could hardly resist the call of Mount Titlis.
If you are looking for a unique weekend break Engelberg is for you! It's only a stone's throw away from Zurich.
Engelberg Essentials
| Activities | Brief Description |
| --- | --- |
| Mount Titlis | Snowy peaks and a revolving cable car. |
| Engelberg Abbey | A Benedictine monastery with cheese. |
| Trübsee | A serene Alpine lake. |
| Glacier Cave | An icy adventure. |
Adventure Sports in Engelberg
Skiing
Snowboarding
Paragliding
Mountain Biking
29. Antwerp, Belgium
Antwerp offers a delightful blend of art, fashion, and diamonds – yes, diamonds! This buzzing Belgian city is often overlooked but never disappoints. The cathedral and art museums are top-notch.
Antwerp's Sparkling Spots
| | |
| --- | --- |
| Cathedral of Our Lady | Architectural marvel with art. |
| Antwerp Zoo | One of the oldest zoos in the world. |
| Museum aan de Stroom | Modern museum with a view. |
| Diamond District | For some bling shopping. |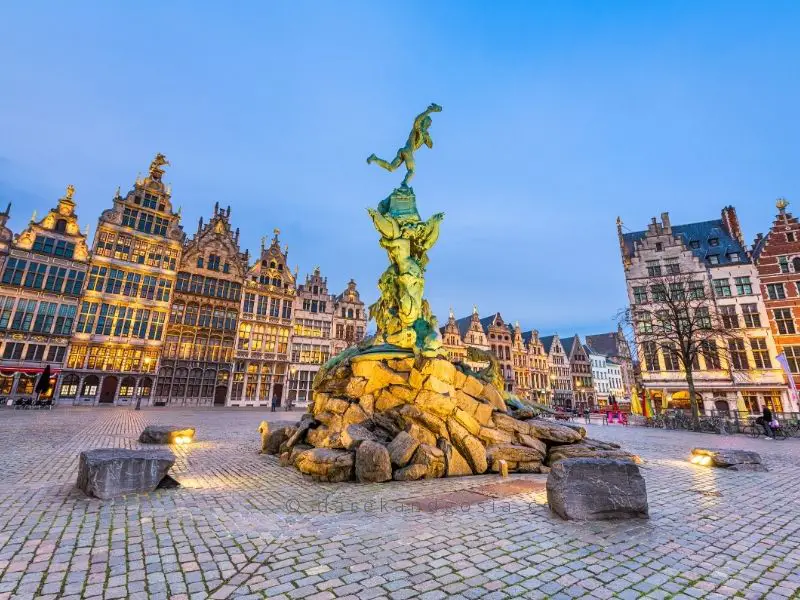 30. Munich, Germany
Think Bavaria, think Munich. Famous for Oktoberfest, it's not just about the beer (though that's a big plus). Castles, tech museums, and vibrant markets – it's a city that marries tradition with modernity.
The ideal location for a weekend break, one thing is for sure, you will never be bored if you spend some time in Munich. You can take a walk around the Marienplatz, you can visit the Nymphenburg Palace, or you can visit the English Garden. Or perhaps do all three!
Have more time after a visit to Munich? Why not visit Eibsee Lake in Bavaria and Zugspitze?
Munich's Highpoints
| | |
| --- | --- |
| Marienplatz | Central square with Glockenspiel. |
| Nymphenburg Palace | Baroque splendour. |
| Viktualienmarkt | Fresh produce and munchies. |
| BMW Museum | Vroom vroom! |
Where to stay during Europe weekend trips in Munich?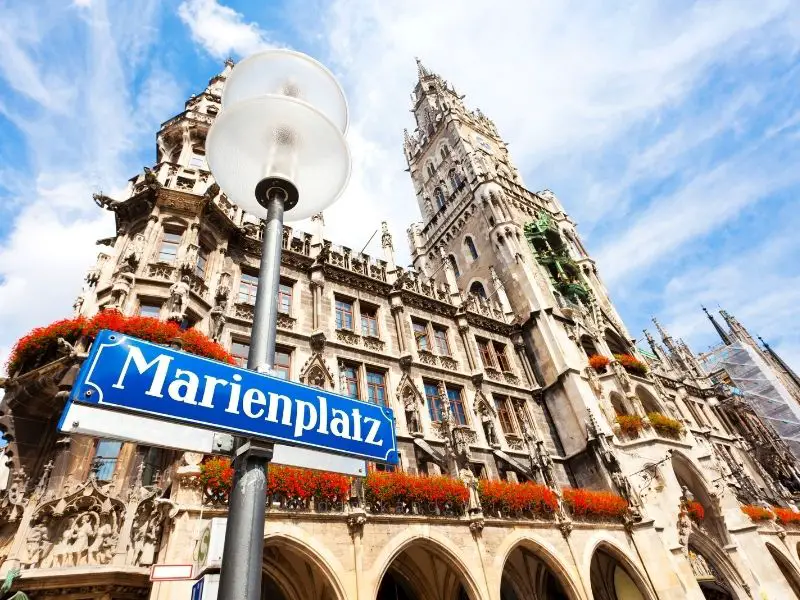 East Europe – unique weekend getaways
31. Lake Bled, Slovenia
A Slovenian gem that's got romance written all over it. Whether it's taking a traditional pletna boat to Bled Island or hiking up to Bled Castle for panoramic views, the area offers a variety of experiences. The lake's beauty was so overwhelming, it was a challenge for us to leave!
If you love Slovenia as I do, after your weekend trip you will definitely book a long holiday in this stunning country.
Best of Lake Bled
| | |
| --- | --- |
| Bled Island | Accessible by rowboat or pletna. |
| Bled Castle | For history and views. |
| Vintgar Gorge | Nature walk on the wild side. |
| Cream Cake | A local delicacy you must try. |
Lake Bled Activities
Rowing to Bled Island
Swimming in the lake
Horseback riding
Cycling around the lake
32. Hel, Poland
Contrary to its name, Hel is actually a slice of paradise in Poland. Situated at the tip of the Hel Peninsula, this charming town offers stunning sea views and a rich maritime heritage.
It's only a short drive from Gdansk making it a perfect location for a quiet weekend break.
Highlights of Hel
Hel Peninsula
Seal Sanctuary
Coastal Defence Museum
The Lighthouse
33. Budapest, Hungary
The city of spas, Buda and Pest, and the stunning Danube snaking through. It's hard to beat a sunset cruise here.
Budapest is one of the most popular destinations for a weekend break in Europe, and it is easy to see why. From impressive architecture to thriving nightlife, Budapest really does offer something for everyone.
Budapest's Best Bits
| | |
| --- | --- |
| Buda Castle | Palace complex with stunning views. |
| Széchenyi Baths | Get soaked in luxury. |
| Fisherman's Bastion | Ideal for panoramic photos. |
| Ruin Bars | Nightlife in old, abandoned buildings. |
Where to stay during a weekend break in Europe in Budapest?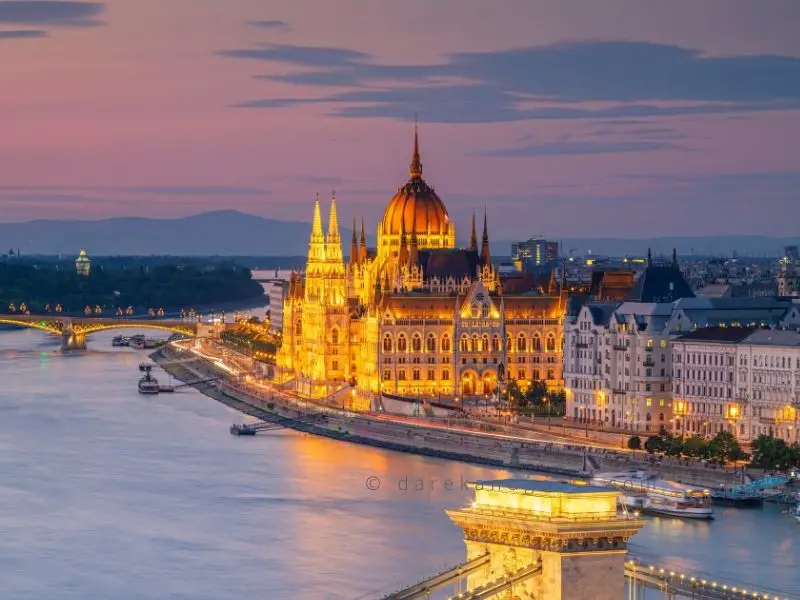 34. Warsaw, Poland
A weekend break to Warsaw will certainly not disappoint, with a rich history, eclectic nightlife and beautiful panoramic views.
The Warsaw Old Town is one of 17 World Heritage Sites in Poland, after the intense bombings in the Second World War and being beautifully rebuilt. History buffs will love the abundance of museums in the city, and those looking for a good night out can discover one of the best bar scenes in Eastern Europe.
Warsaw Wonders
Wilanów Palace
Royal Castle
Warsaw Uprising Museum
Lazienki Park
Where to stay during a short break to Europe in Warsaw?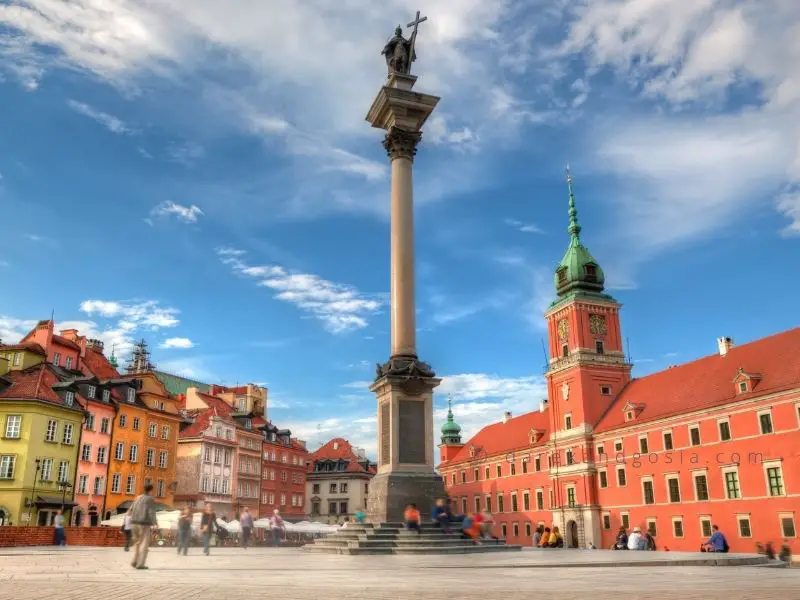 35. Prague, Czech Republic
The city of a hundred spires! A haven for lovers of gothic and baroque architecture. The Charles Bridge at dawn is an experience that stays with you.
Surrounded by beautiful lush green trees, not only is Prague a stunning city to spend some time for a weekend but the landscape that envelopes it is just as beautiful to look at. If you visit Prague in December you can enjoy one of the best Christmas markets in Europe – it's really worth it!
With so many great hotels and cheap hostels in Prague, the city is a perfect destination for a short weekend break. Whether you simply take the time to walk around and soak up everything that Prague has to offer, spend the evening in a bar, or perhaps visit some of the main visitor attractions such as Prague Castle and Charles Bridge, you will love every second of a weekend getaway spent in Prague.
Prague Picks
| | |
| --- | --- |
| Charles Bridge | For that magical dawn stroll. |
| Prague Castle | A hilltop fortress with views. |
| Old Town Square | Historical heart of the city. |
| Beer Gardens | When in Prague, sip as the locals do. |
Where to stay during getaways in Europe in Prague?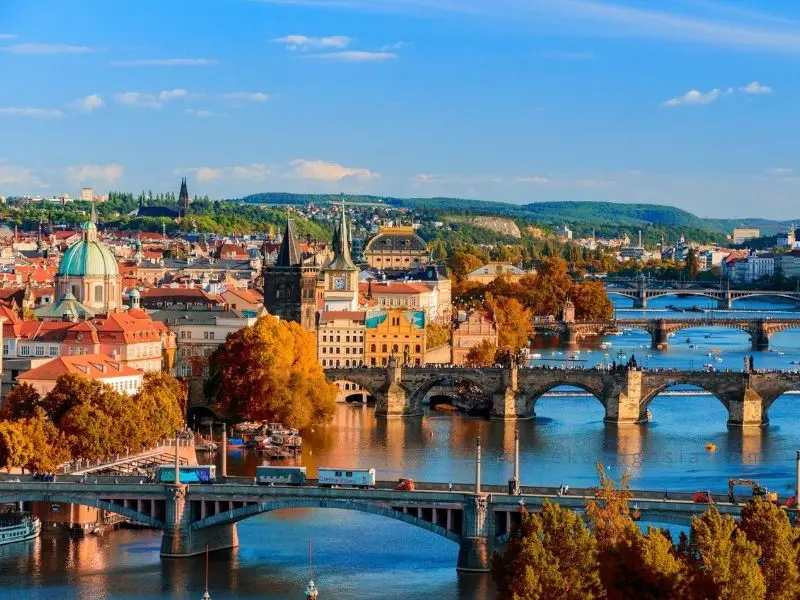 36. Bratislava, Slovakia
This charming capital on the banks of the Danube is often overshadowed by its more famous neighbours. But with its medieval buildings and modernist 20th-century architecture, it holds its own.
Bratislava Castle and its 47-metre high tower offer stunning views over the country, as does the 45-metre high Old Town Hall. Bratislava is also home to the largest war memorial in Central Europe, Slavin, which is one of the main features on the city skyline.
Bratislava's Hidden Gems
Devin Castle
UFO Bridge
Blue Church
Slovak National Theatre
Where to stay during weekend European trips in Bratislava?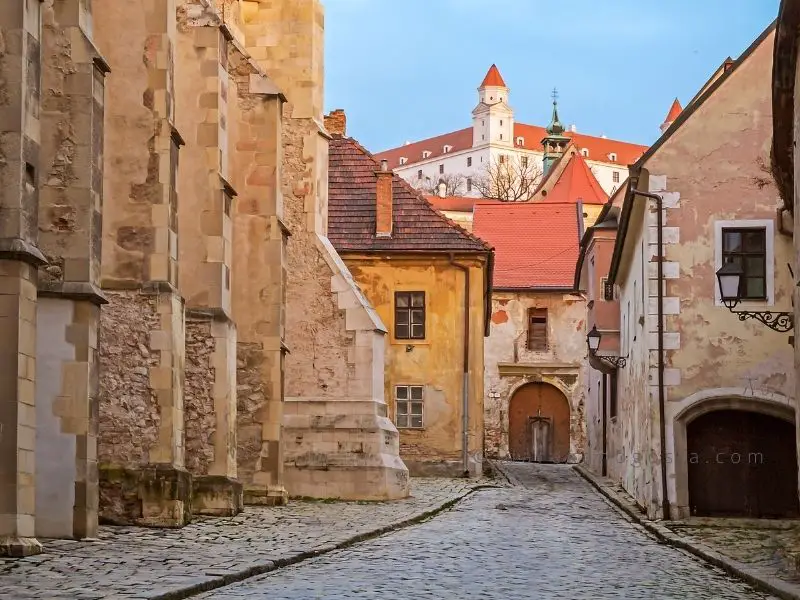 37. Wroclaw, Poland
Known as the "Venice of Poland," Wroclaw is peppered with more than 100 bridges connecting 12 islands. A paradise for architecture enthusiasts and photographers alike!
Wroclaw has many museums and galleries, including the Museum of Modern Art, an art gallery with a collection of paintings by famous Polish artists such as Jan Matejko.
Wroclaw Must-Sees
| | |
| --- | --- |
| Market Square | A riot of colours and activities. |
| Wroclaw's Dwarfs | Small statues with big stories. |
| Ostrow Tumski | Oldest part of the city. |
| Panorama of Raclawice | A monumental cycloramic painting. |
Where to stay during Europe weekend trips in Wroclaw?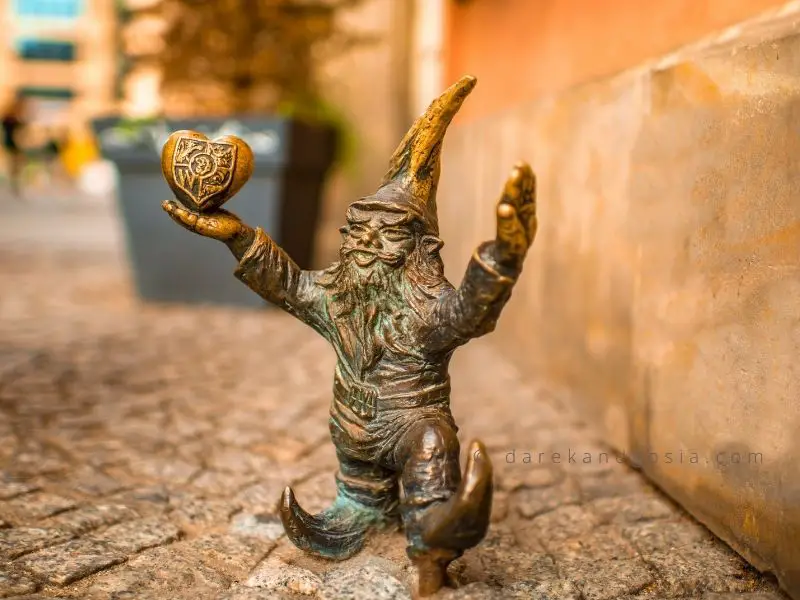 38. Riga, Latvia
Yet another European capital that is rarely visited by tourists, but an ideal weekend destination is Riga. An underrated gem on the Baltic coast, Riga is known for its Art Nouveau architecture and charming Old Town. The Central Market is a feast for the senses!
Latvia's capital offers endless beautiful architecture, and the centre of the city is a UNESCO World Heritage Site. Many of the grand buildings are excellently preserved and line the streets with pastel hues.
Riga's Highpoints
House of the Blackheads
Riga Cathedral
Central Market
Jurmala Beach
Where to stay during weekend trip getaways in Riga?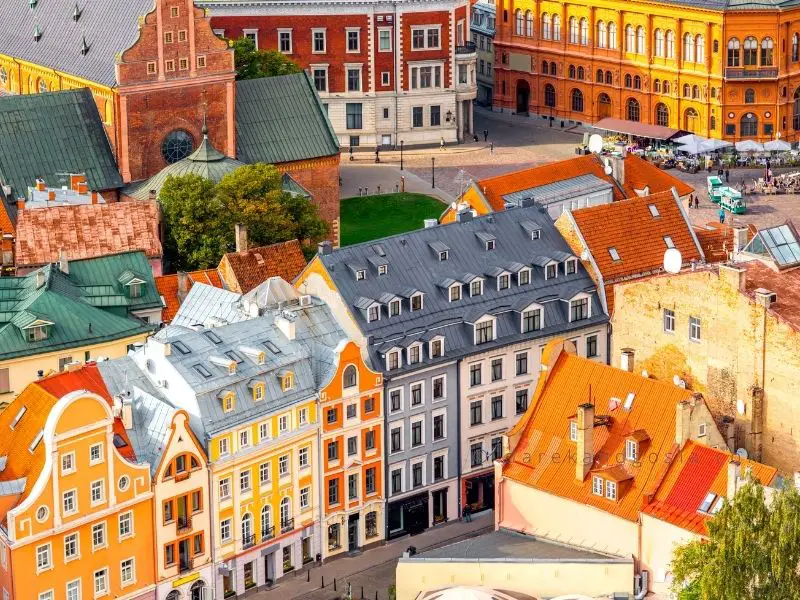 39. Krakow, Poland
Krakow is a city of legends, dragons, and an enormous castle. The Old Town Square is one of Europe's most stunning, and the historic Jewish district, Kazimierz, is not to be missed. Darek recommends trying a zapiekanka (open-faced sandwich) while you're there.
Krakow Know-How
| | |
| --- | --- |
| Wawel Castle | A majestic fortress on a hill. |
| Kazimierz | Historic Jewish quarter. |
| Cloth Hall | Historic shopping arcade. |
| Dragon's Den | A cave with a legendary past. |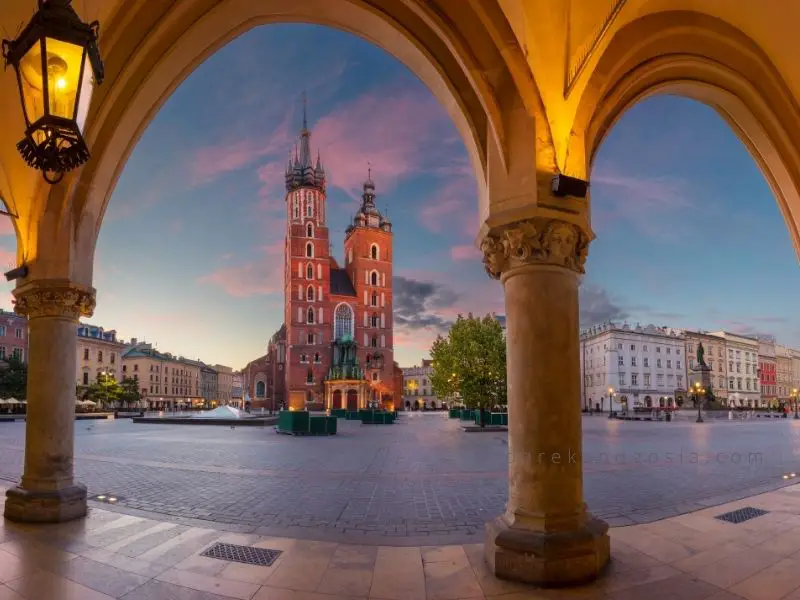 40. Tallinn, Estonia
With its medieval streets and modern tech vibes, Tallinn is an intriguing mix of old and new. Its digital society is almost as impressive as its well-preserved city walls.
Tallinn To-Dos
Alexander Nevsky Cathedral
Kumu Art Museum
Telliskivi Creative City
Kadriorg Palace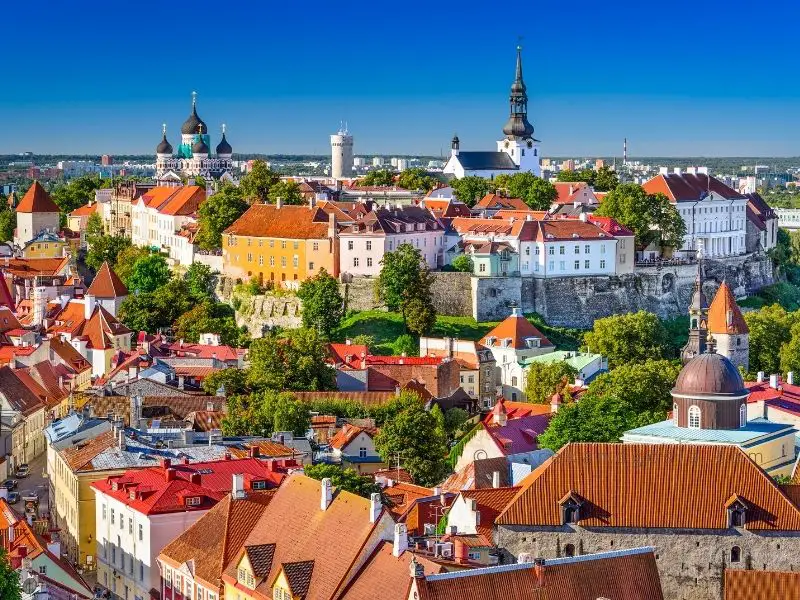 41. Sofia, Bulgaria
Nestled at the foot of Mount Vitosha, Sofia is one of Europe's oldest cities. The blend of Roman, Ottoman, and Soviet influences makes for a fascinating visit.
Sofia Surprises
| | |
| --- | --- |
| Alexander Nevsky Cathedral | Iconic golden domes. |
| Boyana Church | A UNESCO World Heritage site. |
| Mount Vitosha | For nature lovers. |
| Rakia | The local firewater. |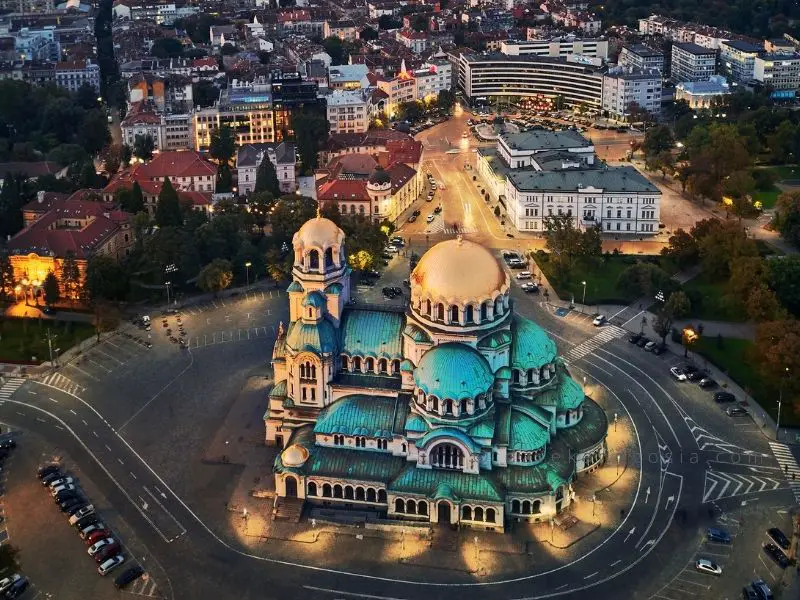 North Europe – long weekend trips
42. Copenhagen, Denmark
Copenhagen is as chic as cities come, with its stylish boutiques, modernist architecture, and a cycling culture that'll make you want to trade your car for a bike. Don't miss the colourful Nyhavn harbour; it's an Instagram dream!
Gosia found a hidden gem called Reffen – you need to visit it while exploring Copenhagen!
Copenhagen Coolness
| | |
| --- | --- |
| Nyhavn | A photogenic waterfront. |
| Tivoli Gardens | The world's second-oldest amusement park. |
| Christiania | A "freetown" with its own rules. |
| Little Mermaid | Iconic but smaller than you'd think. |
Where to stay during European weekend trips in Copenhagen?
43. Bergen, Norway
Known as the gateway to the fjords, Bergen is more than just a pretty face. The historic Hanseatic Wharf is a UNESCO World Heritage site, and the Fløyen Mountain provides stunning vistas.
Visitors also love the bustling fish market, which is one of the most visited markets in the country and offers much more than just local fish catches.
Need more adventure? Fjord cruises from Bergen offer a breathtaking experience, making it a fantastic way to immerse yourself in the beauty of nature and spend a memorable day.
Bergen Besties
Bryggen Hanseatic Wharf
Mount Fløyen
Fish Market
Bergenhus Fortress
Where to stay during long weekends abroad in Bergen?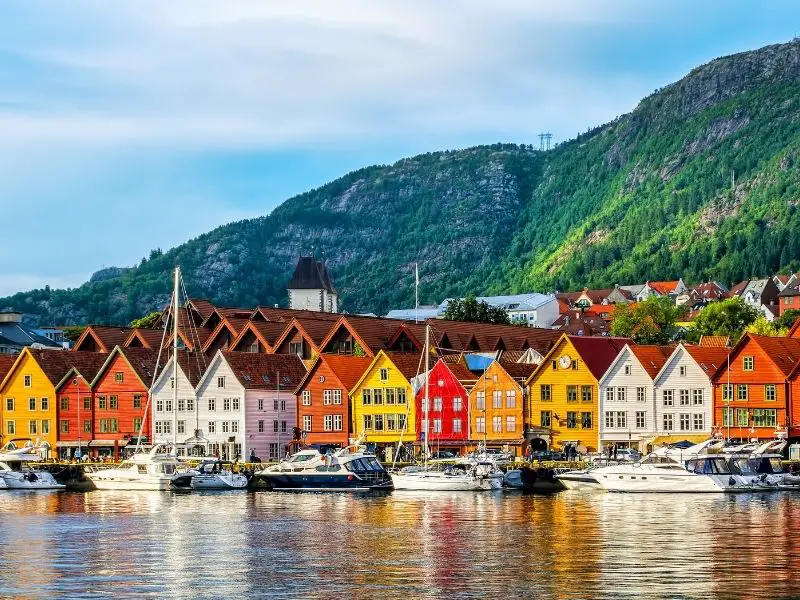 44. Reykjavik, Iceland
This small but mighty capital is the launchpad for exploring Iceland's out-of-this-world landscapes. From the Blue Lagoon to the Northern Lights, Reykjavik serves you nature on a silver platter.
If you are looking for a city that has plenty to offer, then Reykjavik might just be the right place for you to spend the weekend in Iceland.
There are many great things to do in Reykjavik. It is not only a beautiful city in its own right, but it is also surrounded by some of the most beautiful and breathtaking scenery too. The summer brings sunshine that never seems to end, whilst the winter heralds the arrival of the Northern Lights. A sight that people wait their entire lifetime to see.
Reykjavik Rendezvous
| | |
| --- | --- |
| Blue Lagoon | Geothermal spa extraordinaire. |
| Hallgrímskirkja | An iconic church with a view. |
| Golden Circle | Geysers, waterfalls, and more. |
| Northern Lights | Nature's finest light show. |
Where to stay during European weekends away in Reykjavik?
45. Oslo, Norway
Oslo combines modern architecture with natural beauty. From world-class museums to the outdoor activities in the surrounding fjords, there's never a dull moment.
Oslo also offers a great selection of restaurants and bars where you can try local delicacies such as smalahove (Norwegian smoked ham) and lutefisk (a fish dish made from dried cod).
Oslo's Oomph
Vigeland Sculpture Park
Viking Ship Museum
Oslo Opera House
Frogner Park
Where to stay during short trips Europe in Oslo?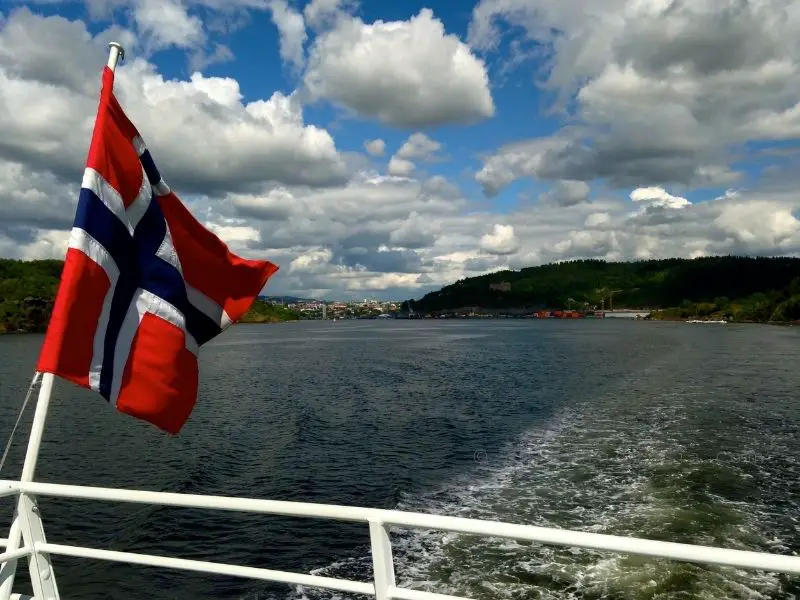 46. Stockholm, Sweden
The Swedish capital is spread across 14 islands, connected by 50 bridges. A haven for design aficionados and history buffs, the city's hipster cafes and trendy boutiques are also worth exploring.
Stockholm's Staples
| | |
| --- | --- |
| Gamla Stan | The city's old town. |
| Skansen | An open-air museum and zoo. |
| ABBA Museum | A must for fans of the pop group. |
| Archipelago | Island-hopping fun. |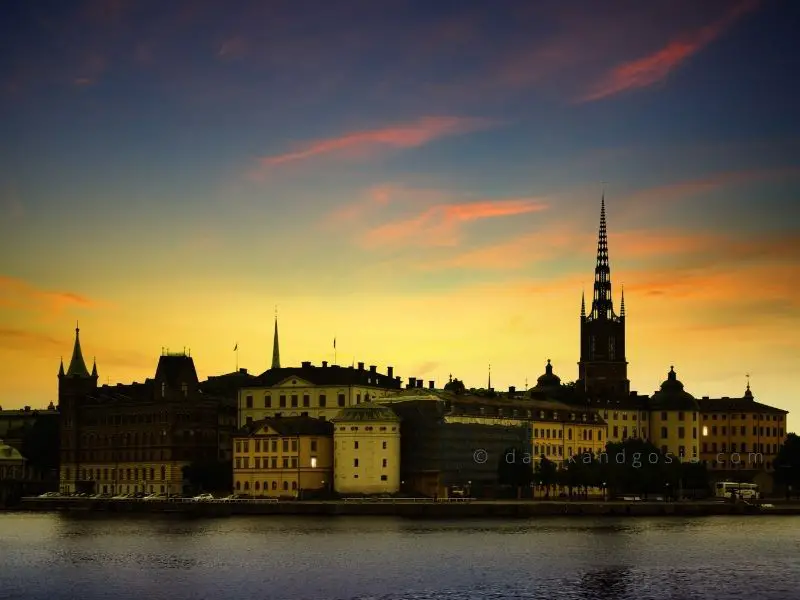 47. Oulu, Finland
Known as the "Technology City," Oulu might surprise you with its vibrant cultural scene. The Oulu Museum of Art and the spectacular Northern Ostrobothnia museum are must-visits. And yes, the place is as Finnish as a sauna full of Nokia phones!
Outstanding Oulu
| | |
| --- | --- |
| Nallikari Beach | A beach in Finland? Yes, really! |
| Market Square | Local flavours and crafts. |
| Oulu Castle | A small but charming castle. |
| Technology Village | Innovation at its finest. |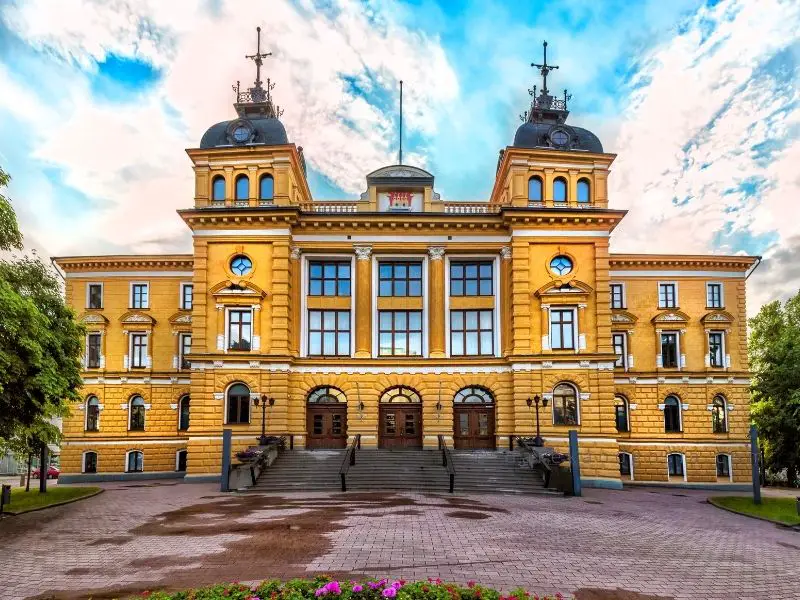 48. Trondheim, Norway
This Norwegian city offers a unique blend of old and new. From the magnificent Nidaros Cathedral to the modern Rockheim, Norway's national museum of popular music, Trondheim is a symphony of experiences.
Trondheim Treats
Nidaros Cathedral
Old Town Bridge
Bakklandet
Trondheim Art Museum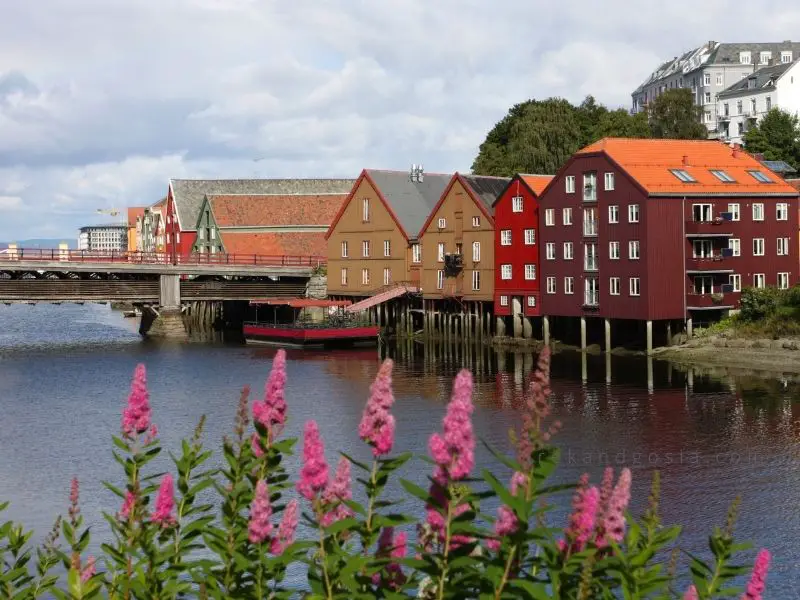 49. Rovaniemi, Finland
Ah, the official hometown of Santa Claus! But Rovaniemi isn't just about Christmas; it's a hub for experiencing the Northern Lights and the midnight sun. Darek suggests a snowmobile safari if you're up for the thrill.
Reasons to Visit Rovaniemi
| | |
| --- | --- |
| Santa Claus Village | Meet the jolly old elf himself. |
| Arktikum | A museum and science centre. |
| Snowmobile Safari | Adventure calling! |
| Northern Lights | Nature's grand spectacle. |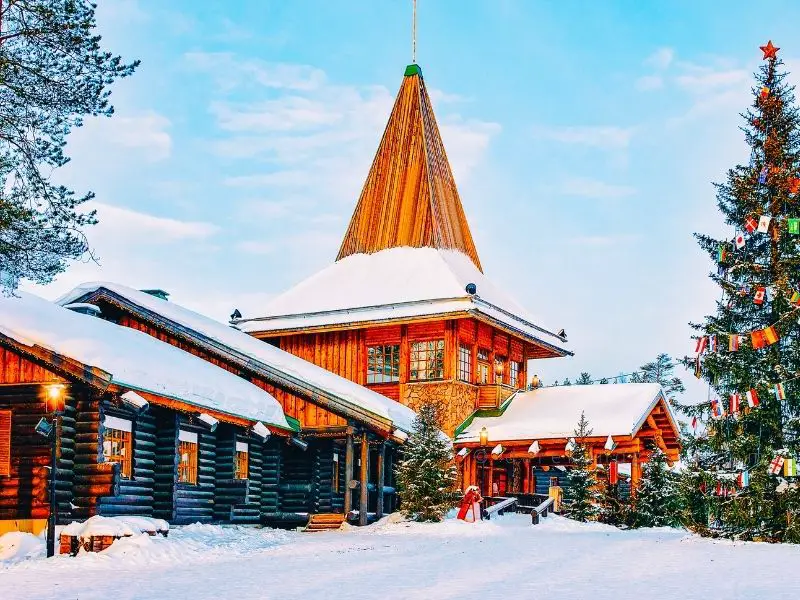 50. Gothenburg, Sweden
A lively city with a laid-back vibe, Gothenburg offers everything from stunning archipelagoes to delightful amusement parks.
Cobblestone streets, hipster coffee shops, and even a picturesque archipelago off the coast. But let's not forget Sweden's second-largest city is a bustling centre of culture, innovation, and gastronomy. You won't want to miss this place.
Gothenburg Glory
Liseberg Park
Universeum
Gothenburg Archipelago
Haga district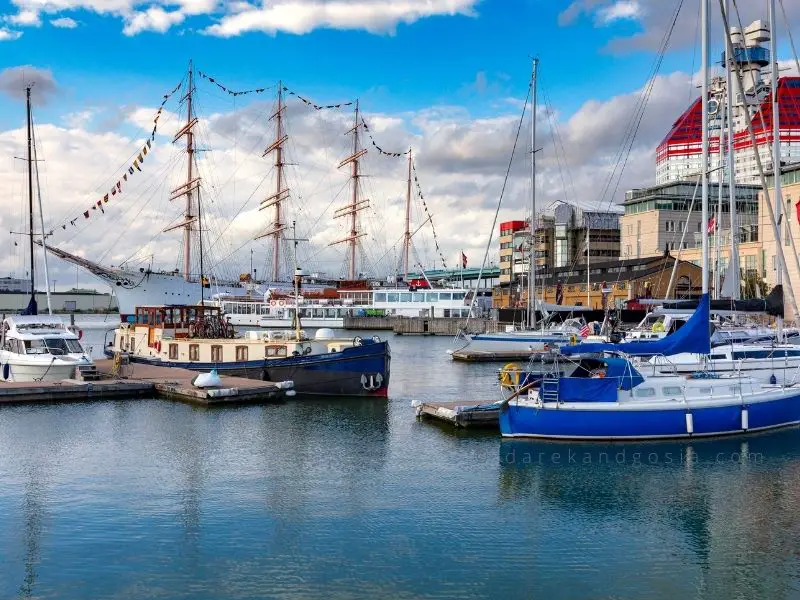 51. Aarhus, Denmark
Known as the "City of Smiles," Aarhus is Denmark's second-largest city. From the ARoS Aarhus Art Museum to the Den Gamle By (Old Town), it's a city that successfully combines the contemporary with the historical.
Aarhus Attributes
| | |
| --- | --- |
| ARoS Art Museum | Where culture meets modernity. |
| Den Gamle By | A living history museum. |
| Botanical Garden | A breath of fresh air. |
| Aarhus Street Food | Culinary delights for foodies. |
52. Malmö, Sweden
Malmö is an underrated Swedish destination that's often overshadowed by its more famous neighbours. Whether it's the Turning Torso skyscraper, the delightful parks, or the buzzing cafés, there's something for everyone.
Malmö's Must-See
| | |
| --- | --- |
| Turning Torso | Scandinavia's tallest building. |
| Malmö Castle | A 16th-century fortress with a museum. |
| Ribersborg Beach | A beach near the city centre. |
| Folkets Park | Sweden's oldest public park. |
Malmö Moments
Little Square (Lilla Torg)
Oresund Bridge
St. Peter's Church
Moderna Museet Malmö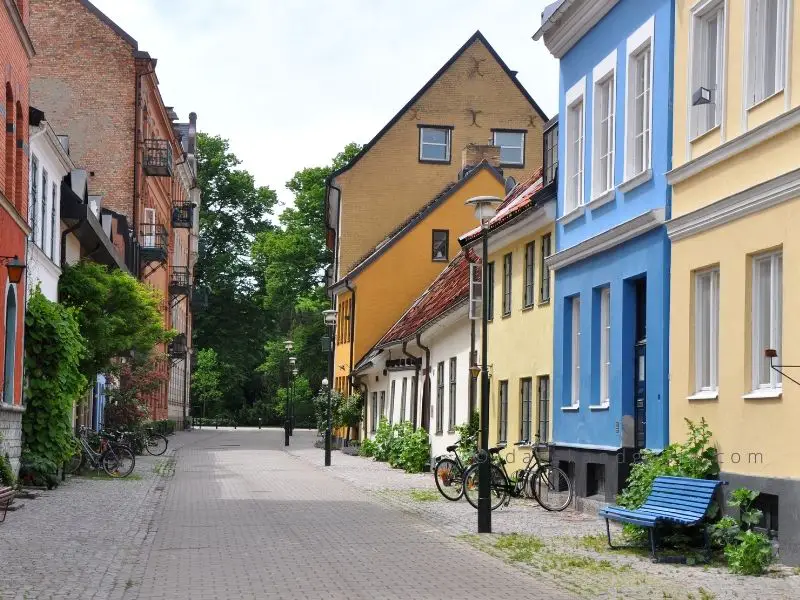 Weekend trips Europe FAQ:
Can you do a long weekend in Europe?
Yes, you can enjoy a long weekend in Europe by choosing a destination that is easily accessible from your location and maximizing your time by planning efficient travel and prioritizing key attractions or experiences.
Where can I go for weekend trips?
Whether you choose Barcelona, Copenhagen or London, Europe is full of amazing places to go for a weekend break!
Where can I fly to within 2 hours from UK?
From the UK, you can fly to several destinations within a 2-hour flight range, including popular European cities such as Paris, Amsterdam, Barcelona, Dublin, and Brussels. This allows for convenient weekend getaways or short trips to explore different cultures and attractions.
Is it worth going on weekend trips to Europe?
Europe has a lot to offer, with a wide variety of destinations and experiences to choose from.
One of the main advantages of a weekend trip to Europe is that it allows you to experience a new culture, visit new places, and make memories without taking too much time off work or away from your daily life. Additionally, Europe has an excellent transportation infrastructure, making it easy and convenient to get around to different destinations.
A weekend trip to Europe can be a great way to get a taste of a new destination and create lasting memories, but it's essential to plan ahead, choose your destination carefully, and have realistic expectations.