Where to go in Italy? Dive into the best of what Italy has to offer! Our Italian holiday bucket list covers all the must-see attractions and cherished destinations that the boot-shaped country boasts.
Ever dreamt of an unforgettable holiday in Italy? Whether you're seeking the top most beautiful places, some lesser-known hidden gems, or the top spots that aren't swamped by tourists, you're in for a treat! Italy, with its rich history and diverse landscapes, is a dream come true for travelers, making it a top pick in Europe.
From its iconic cities to the serene landscapes of southern Italy, from famous landmarks to intimate cafes where you feel the heartbeat of the nation, Italy promises memories that last a lifetime.
And if you're wondering about the ultimate places to visit or the most picturesque spots, let our guide be your compass. We're here to help you navigate your next great Italian adventure. So, pack your bags and get ready to fall in love with Italy all over again!
Which part of Italy is the most beautiful?
Italy is a country known for its diverse and stunning landscapes, and it is subjective to determine which part is the most beautiful. Regions like Tuscany, Amalfi Coast, Cinque Terre, and the Italian Lakes are often praised for their natural beauty. Additionally, cities like Rome, Florence, Venice, and Naples are renowned for their historical and architectural wonders. Ultimately, the beauty of Italy can be found throughout the country, and it depends on personal preferences and interests.
What are 2 must visit cities in Italy?
Choosing just two must-visit cities in Italy is challenging, but two highly recommended cities are Rome and Florence.
Rome: The capital city of Italy, Rome is steeped in history, art, and ancient ruins. It is home to iconic landmarks such as the Colosseum, Roman Forum, and Pantheon. The Vatican City, an independent city-state within Rome, houses St. Peter's Basilica and the Vatican Museums, including the Sistine Chapel. Rome also offers a vibrant atmosphere, delicious cuisine, and charming neighborhoods like Trastevere.
Florence: Known as the birthplace of the Renaissance, Florence is a treasure trove of art and culture. It is famous for its magnificent Duomo (Cathedral of Santa Maria del Fiore), the Uffizi Gallery (housing works by Michelangelo, Botticelli, and more), and the Ponte Vecchio bridge. The city exudes charm with its narrow streets, picturesque squares, and beautiful architecture. Florence also offers a delightful culinary scene and is surrounded by stunning Tuscan countryside.
These cities provide a wonderful blend of history, art, culture, and culinary delights, making them popular choices for travelers visiting Italy.
Where is the best Italian holiday?
Italy offers a multitude of fantastic holiday destinations, each with its own unique charm. Here are a few popular options for the best Italian holiday:
Amalfi Coast: Known for its dramatic coastal cliffs, colorful hillside villages like Positano and Ravello, and crystal-clear waters, the Amalfi Coast is a stunning vacation spot. Enjoy the scenic views, relax on beautiful beaches, explore charming towns, and savor delicious Mediterranean cuisine.
Tuscany: This region is renowned for its picturesque landscapes, rolling hills, vineyards, and historic cities such as Florence, Siena, and Pisa. Explore the beautiful countryside dotted with vineyards and olive groves, visit medieval towns like San Gimignano and Montepulciano, and indulge in world-class wines and gastronomy.
Sicily: The largest island in the Mediterranean Sea, Sicily offers a rich blend of history, culture, and natural beauty. Explore ancient ruins in Agrigento and Syracuse, wander through charming coastal towns like Taormina and Cefalù, hike Mount Etna (Europe's highest active volcano), and enjoy the unique Sicilian cuisine.
Italian Lakes: The Italian Lakes region, including Lake Como, Lake Garda, and Lake Maggiore, is renowned for its breathtaking scenery, serene waters, and elegant villas. Enjoy boat rides on the lakes, visit picturesque towns like Bellagio and Sirmione, and take in the beauty of the surrounding mountains.
Sardinia: This Mediterranean island offers stunning beaches with crystal-clear turquoise waters, rugged mountains, and charming coastal towns. Explore the Costa Smeralda, visit the ancient Nuragic ruins, and indulge in the island's unique cuisine and local traditions.
Ultimately, the best Italian holiday destination depends on personal preferences and interests. Whether you seek coastal beauty, cultural treasures, or tranquil countryside, Italy has something to offer for every traveler.
We visited Italy a few times and we have seen a lot of its beauty. Many people will say that's Italy is more than a country – it's a way of life. From hiking in the Dolomites, driving in Amalfi Coast to riding a gondola in Venice or relaxing on one of the most beautiful European beaches in Sardinia.
You probably can't find any other European country which so diverse in landscapes – just to mention stunning lakes, beautiful coastal towns or historical cities like Rome.
There is no shortage of great places to visit in Italy. Still wondering what to do in Italy and which destination you should add to your Italian bucket list?
Visiting Italy – car hire:
We have rented cars many times during holidays in Italy and we always used discovercars.com
Check out our guide to the best car hire company in Italy or simply explore the options directly on discovercars.com if you need a car during your next holiday in Italy.
10 Best Places to visit in Italy: At a Glance
Rome
Florence
Milan
Pisa
Cinque Terre
Sardinia
Let's be honest there is no easy way to list all the best points of interest in Italy! But there are at least 38 reasons why you should visit the country! We have prepared an Italian bucket list – a list of unique, must-see places and adventurous things to do in Italy. It's only up to you how many of the stunning places you will visit ?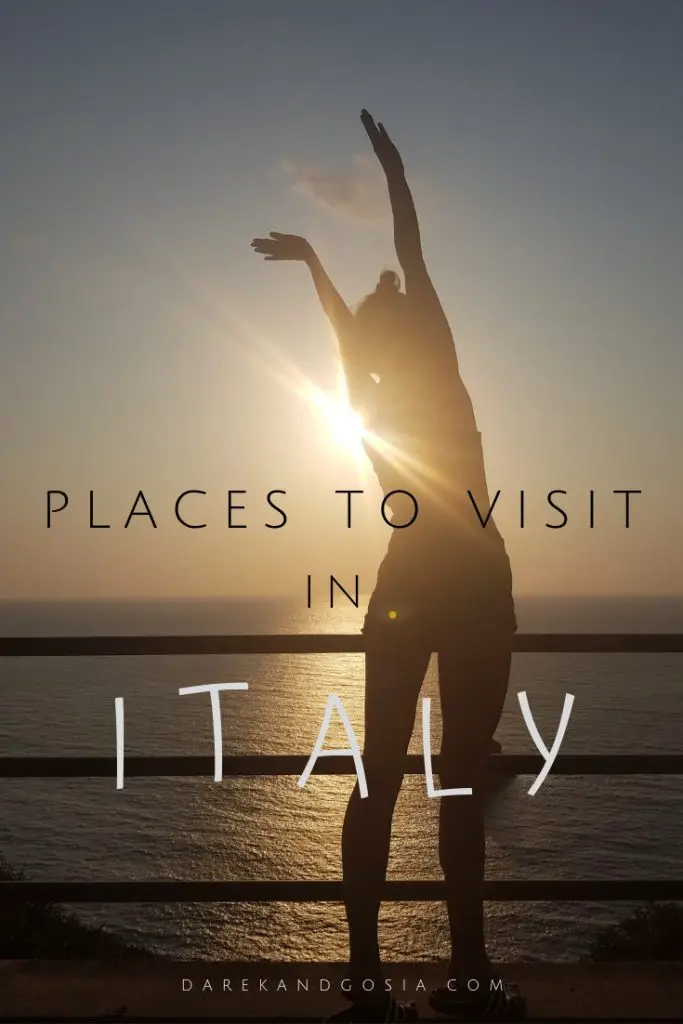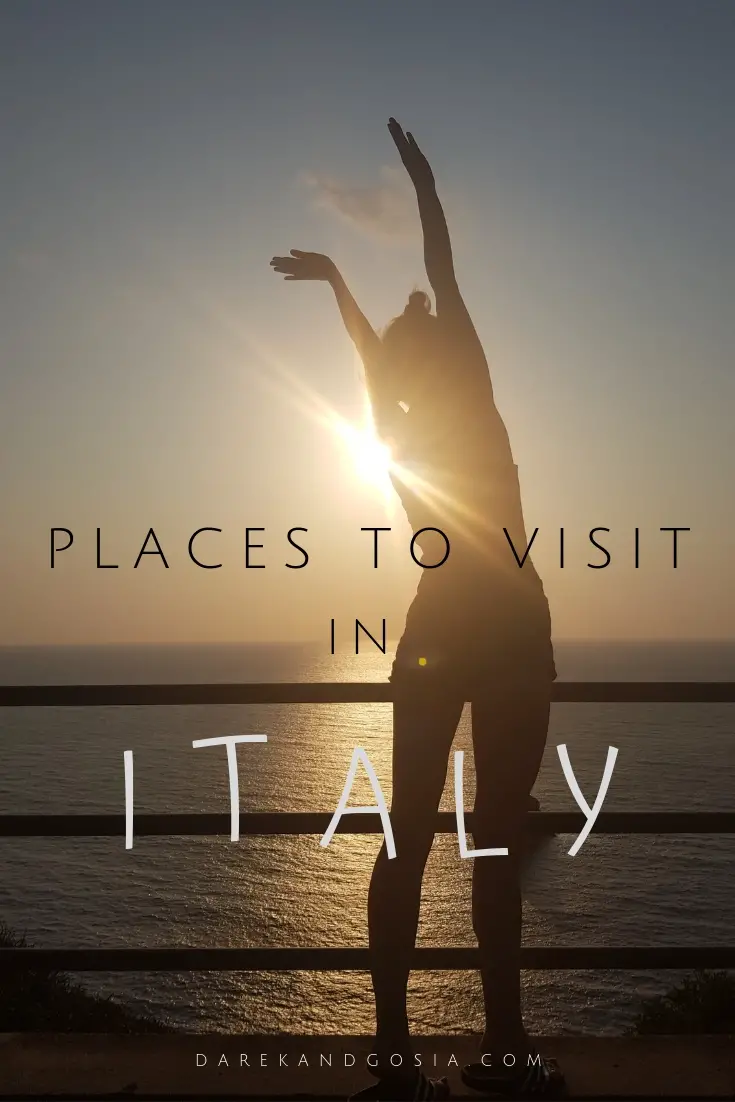 Explore the best places to visit in Italy and top ideas for the best holiday destinations in Italy:
Best places in Italy for a holiday
Whether you are looking for the best places to visit in Southern Italy or the northern part of the country, you have you covered!
1. Rome
Best places to visit in central Italy.
The capital of Italy, but also so much more than that. Whether you visit Rome with a toddler or a group of friends, it's a perfect place for a weekend getaway. This city has a rich history that spans thousands of years and was once the central ruling power for most of Europe. From art and architecture to ancient ruins and some of the most recognisable monuments in history (like the Colosseum), the power of the Roman Empire can still be felt. Rome in 2 days itinerary is a perfect guide for all with limited time in the capital of Italy.
Make also sure you visit Trastevere in Rome – many tourists say, this is the best neighbourhood in the capital city! Would you agree? 🙂
The beautiful city of Rome is also home to Vatican City, the smallest country in the world, and it is recommended you book in advance for fast access. Home to the Pope and some of the most amazing art you will ever see, it is not a sight to be missed.
Why Rome is one of the best places to visit in Italy?
There is so much art, history and culture packed into this city that the whole place is a UNESCO world heritage site. Once you include the great food, the fashion, the fountains and the wine, it's clear that Rome is a place everyone should visit at least once as it's one of the top Italy destinations!
2. Venice
The most romantic place to visit in Italy
One of the most unique cities in the world! Venice Italy is a floating city that has connected over 100 islands with canals and bridges. There are no cars or roads here (so probably our guide to renting a car in Europe will not be useful 😉 ), just footpaths and water transport to help you get around.
One of the most romantic destinations in Europe and the top honeymoon places in Italy 🙂
It combines a gorgeous array of architecture, including Gothic, Byzantine, and Baroque, to form a truly beautiful place to visit. There are some impressive landmarks, including the famous Piazza San Marco and a whole range of churches that are older than most. Plus, if you visit during carnival season, you'll have the option to purchase and wear one of those famous Venetian masks. It really is one of the best places to visit in Italy.
Why Venice is one of the top must-see places in Italy?
There is nowhere else in the world, quite like Venice. It's like stepping into the past, the twists and turns of the city defy even the best satnav. The food is exquisite; the locals are friendly, the masks are beautiful, and there are surprises around every corner.
If you are looking for ideas for the best weekend breaks in Europe Venice is a great choice!
The beautiful city of Venice is definitely one of the best places to visit in northern Italy!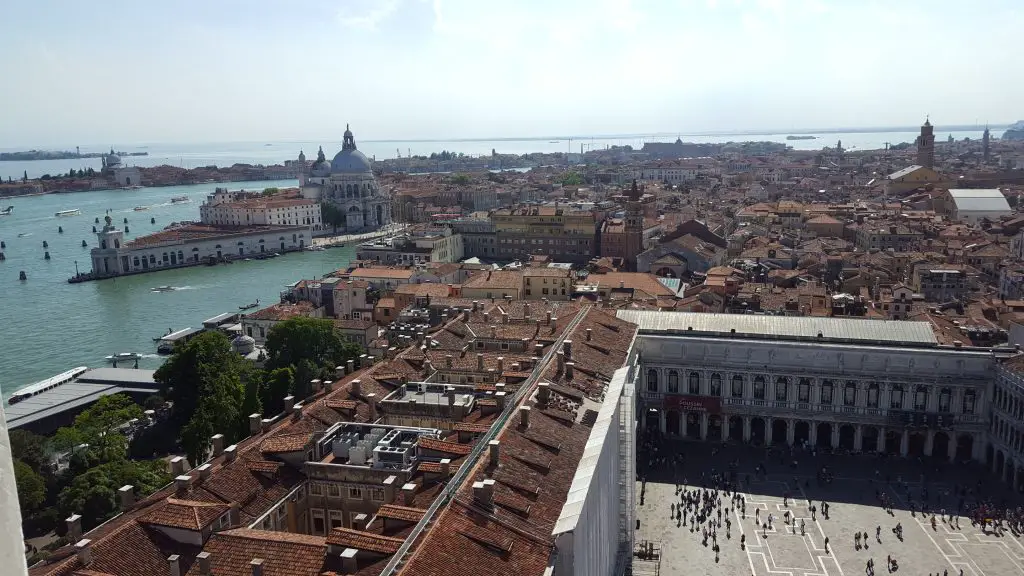 Planning a trip to Venice Italy? Read more: TOP 15 Things to do in VENICE Italy – The most romantic Italian city!
3. Milan
Where to visit in Italy? Milan definitely is one of the best places to visit Italy.
This is a metropolis city, and it can be found in the northern Lombardy region. Known as the global capital for fashion and design, this is the place to be if you want to be seen in the latest clothes and accessories. Start your day with a delicious Italian breakfast in Milan and go shopping! 🙂 It's all about high-end food and clothes, making it a major attraction for those who want to experience the finer things in life.
Even so, it has a rich history and is host to some of the most gorgeous buildings in the city, including the di Milano Cathedral and the Santa Maria della Grazie covenant, where da Vinci's 'The Last Supper' is displayed with pride. We couldn't forget to shout out Milan as one of the best places to visit in Italy, could we? Whether you do one day Milan itinerary or escape for a weekend getaway, Milan is a fantastic place to visit in Italy 🙂
Why Milan is one of the best places to go in Italy?
This is a city where history and culture come together with urban development. The blend of old and new make the city a fascinating place to visit, with culture and diversity everywhere you look. Plus the crowds are a lot smaller than in Rome!
Would you add Milan to your list of best places to visit in northern Italy?
4. Florence
A very unique place to visit in Italy!
Also known as the City of Dogs, your canine companion is allowed everywhere with you; even in some restaurants.
Florence is the capital of the Tuscany region, and is known for its art museums and also terracotta architecture; namely, the cathedral that stands proudly within the city. It's also the best place to visit Michelangelo's David sculpture up close and in person, as well as pieces by Botticelli and da Vinci, making it the ideal location for art lovers to come and relax. The city has such a cool vibe and really is one of the best places to visit in Italy.
Florence is also a top Italian destination for food-lovers! Check out Laura's guide if you are not sure where to eat in Florence – the bowl of fresh pasta from Che ti Garba looks delicious 🙂
Why Florence is one of the best places in Italy?
Considered the birthplace of the renaissance, Florence has art and history in abundance. Amongst the romance of the architecture, you can find the shopping, stunning fashion and pure joy in living that Italy is known for. Florence is a must see in Italy!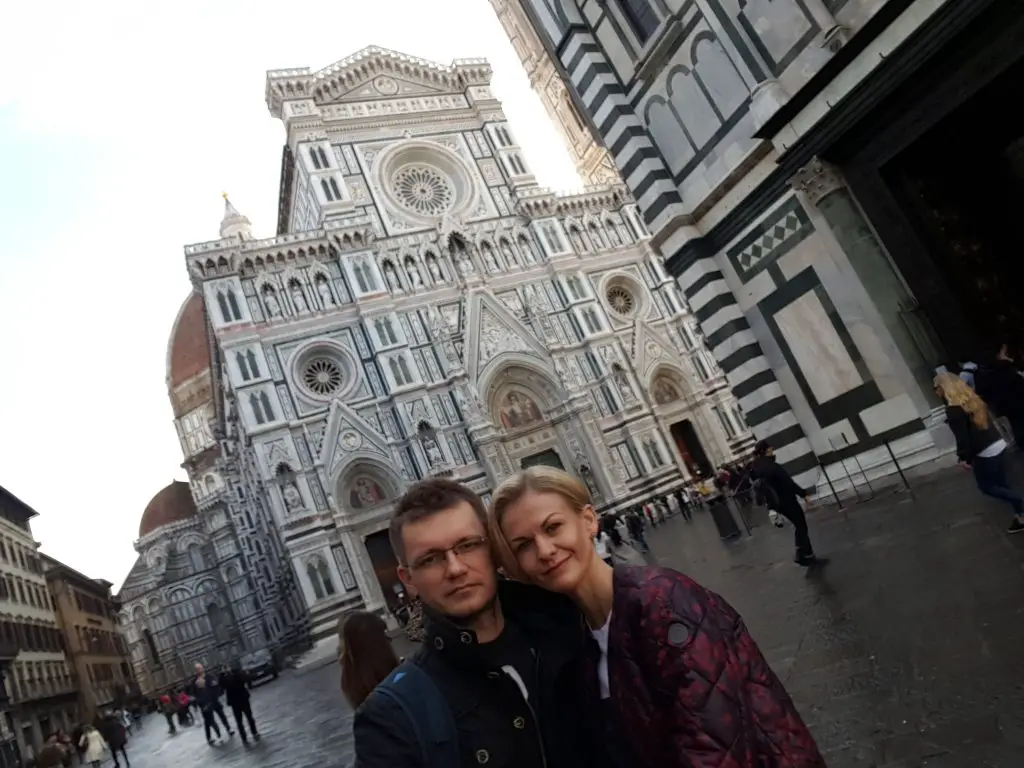 5. Naples
One of the cheapest cities in Italy to visit!
Located in the Bay of Naples in Southern Italy, it is a fine city to spend your summer days relaxing by the sea. It's a compact city so you can really see Napoli in 2 days. It is also located close to Mount Vesuvius and Pompeii, with a stunning view of the active volcano that is certainly worth seeing. The whole area is one of the best places in Italy for holiday.
The history of the city spans centuries, with records being found as far back as 200BC. With such a rich and exciting history, it is amazing to see how the buildings have changed and evolved over time, as well as the ruins of those that stood before. Plus, the food is spectacular and an absolute must when you come to stay.
Why Napoli is a popular holiday destination in Italy?
Naples is a food lovers paradise. As the home of pizza, you can find the best pizza you've ever tasted almost anywhere you turn. Don't forget the coffee and pastries which have a long history in this town. The Museo di Capodimonte is home to many world-class masterpieces, that can feed your soul once your belly is full.
6. Alberobello
Recommended by Wendy from thenomadicvegan.com
Alberobello is a unique town made of small, circular stone houses with conical roofs, called trulli. Typically, the walls of the trulli are painted white, while the cone-shaped roofs are left with the natural grey colour of the stones used to build them. The architecture here looks completely different from anything else you've seen in Italy, or anywhere else in the world, for that matter. When you first arrive, it feels a bit like stepping into Smurf Village!
This is one of the top summer destinations in Italy.
If you're wondering how such an unusual place came to be, it's because of the very rocky soil in this region of Italy. Every time the local farmers tilled their fields, they would be left with a big pile of stones they had dug up. And since the people of Puglia are very resourceful, they used these stones to build their houses.
The most popular area of town is Rione Monti, which is beautiful but also quite touristy. I recommend also having a wander around Aia Piccola, a slightly more out-of-the-way neighbourhood which is also full of trulli and feels more authentic. Alberobello is a small town and is easily explored on foot. Some of the trulli have been converted into restaurants and B&Bs, so you can even dine and sleep inside them.
Would you add Alberobello to your list of best places to visit southern Italy?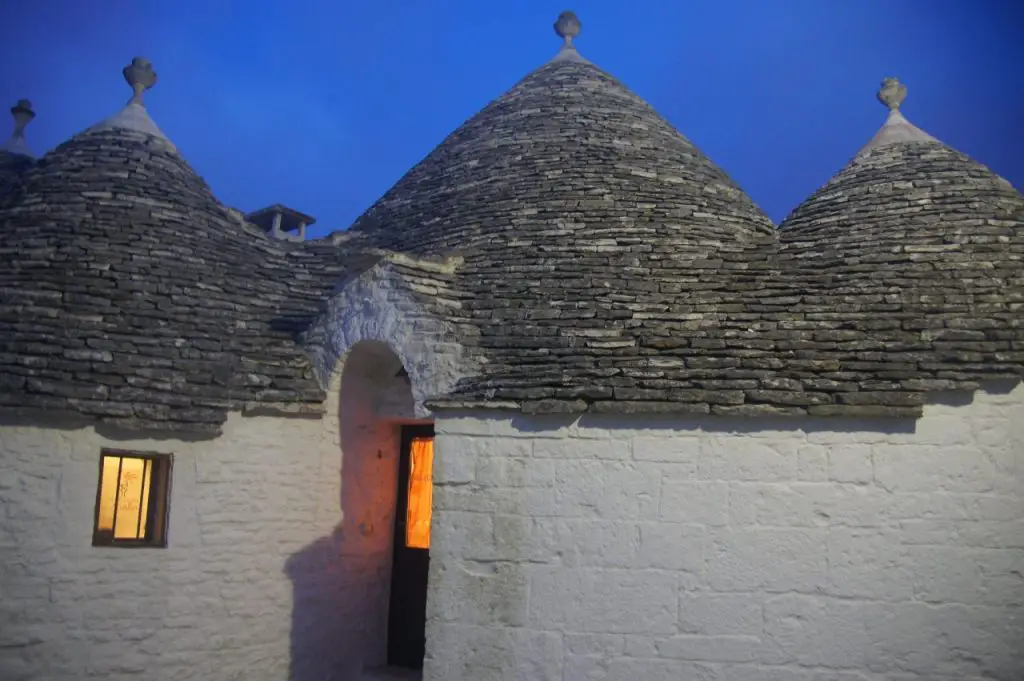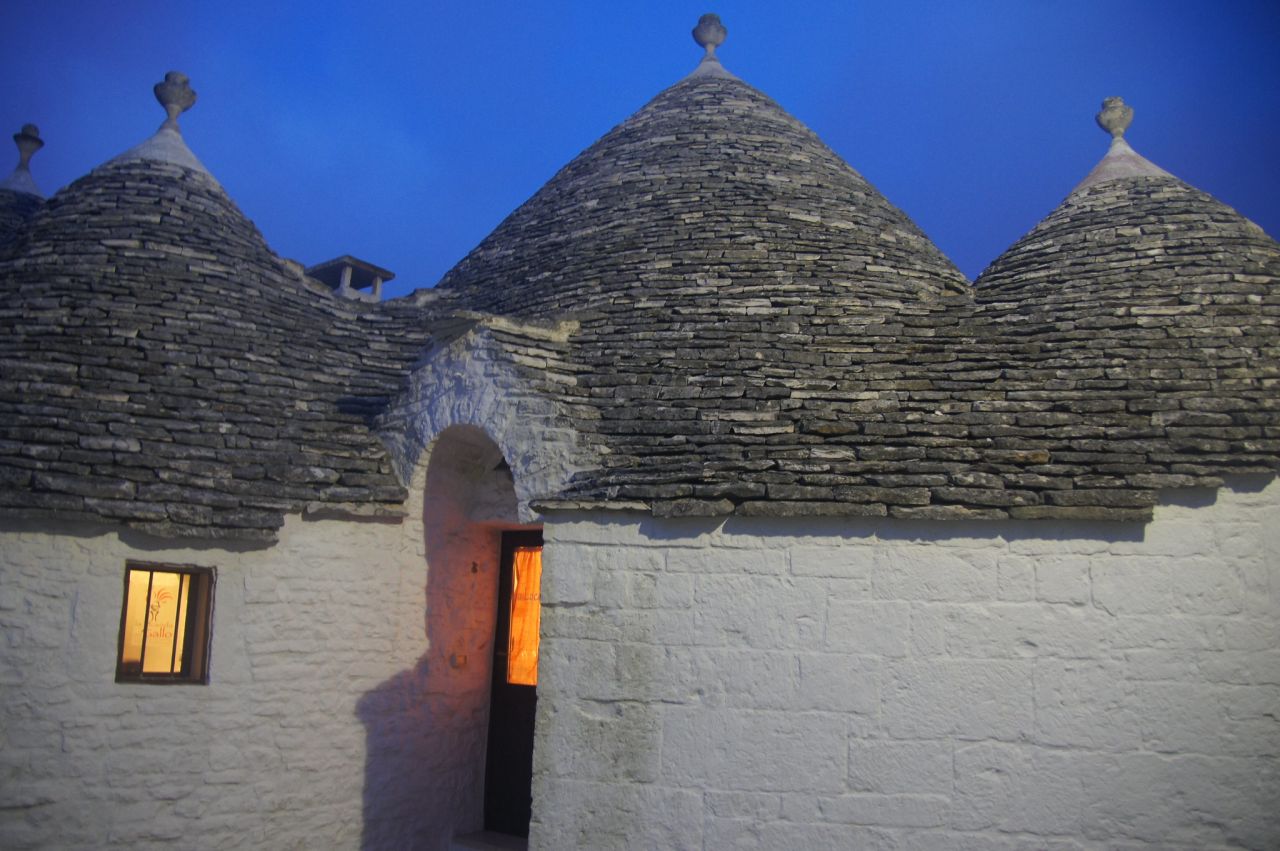 7. Pisa
Top Italy's tourist attraction!
Where to holiday in Italy? What about Pisa?! 🙂
Situated in the Tuscany region, you likely already know the landmark for this location; the iconic Leaning Tower of Pisa. Construction was completed in the late 1300s, and at this point, it was already tilting over. It is an architectural wonder, and certainly one of the more complex buildings of its time.
The cathedral and Romanesque bell tower draw in quite a crowd, and you will often find performers and singers in the plaza; all of which are exceptionally skilled at what they do. It's an absolute must for history, shopping, and food, as well as that classic tourist photo with the tower. One of the top places to visit in Italy for selfie-lovers 😉
Why Pisa is one of the most unique places to visit in Italy?
A visit to the leaning tower of Pisa must be on everyone's to-do-list, and so should a visit to Piazza del Duomo and the birthplace of Galileo. Once you've had your fill of ancient culture, you can grab an exquisite gelato and tour the city looking for the graffiti of Keith Haring.
Pisa probabaly is in the top 5 places to go in Italy – have you visited yet?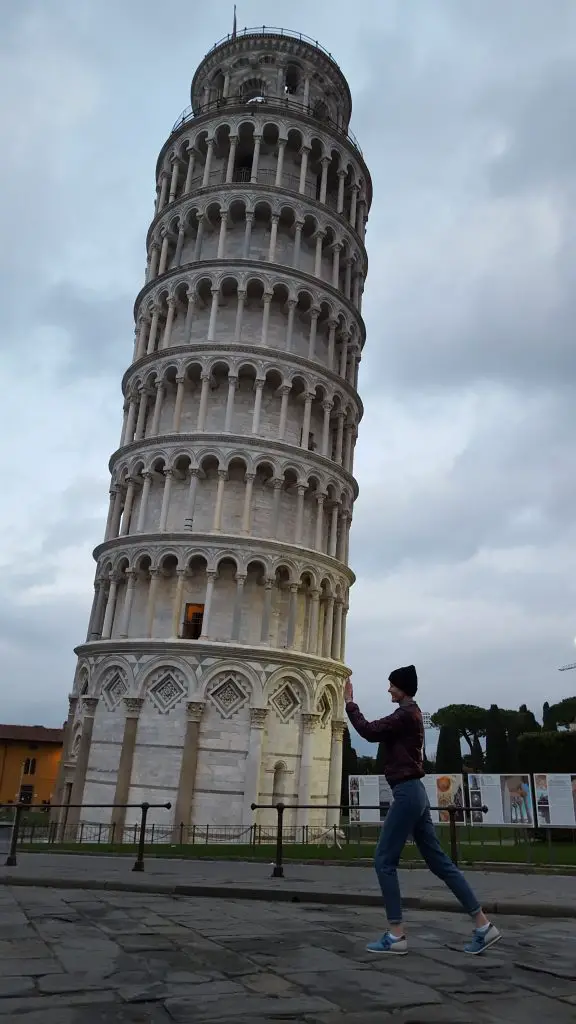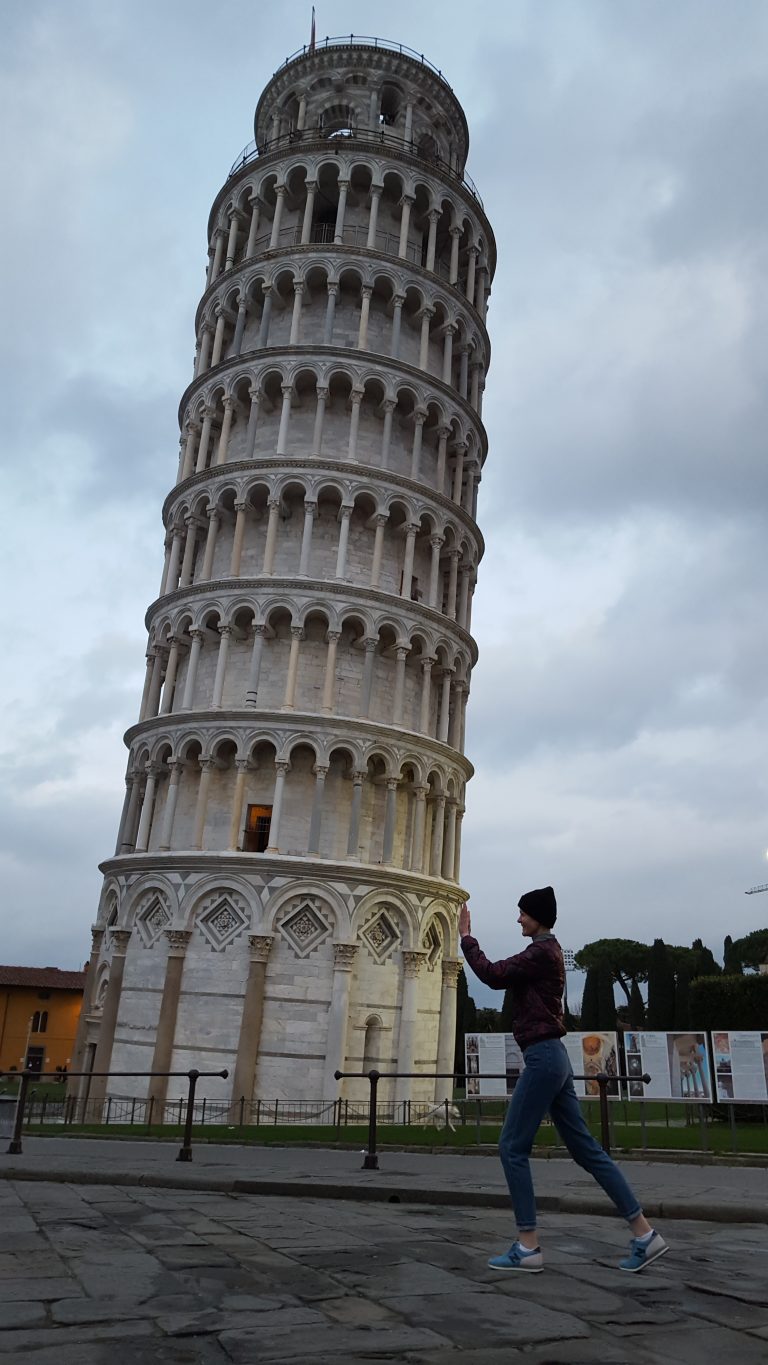 8. Pompeii
A very unique experiences in Italy.
If you don't know what to see in Italy, then head out to Pompeii.
An ancient city devastated by Mount Vesuvius in AD79, it has been left abandoned ever since. It is a historical and archaeological wonder because the entire city was perfectly preserved in ash; even down to those who perished in the streets. The site is open for tourists to visit, although you must make sure you stick to the guided routes to prevent any damage to the area. It's a beautiful and eerie place to visit, and you can even admire some of the graffiti on the street walls – showing you that the ancient Romans were not so different from us.
You can go for a day trip to Pompeii from Rome if you are visiting the capital city of Italy. This unique city of Pompeii is often considered to be one of the most beautiful places in Italy, so it'd definitely worth to visit 🙂
Why Pompeii is a must-see in Italy?
If you've ever fancied travelling into the past, then visiting Pompeii may be the closest you will ever come. The preserved city gives you a real taste of how the ancient Romans lived before the volcanic eruption.
You can even climb to the top of Mt Vesuvius – this has to be one of the top places to go in Italy, right?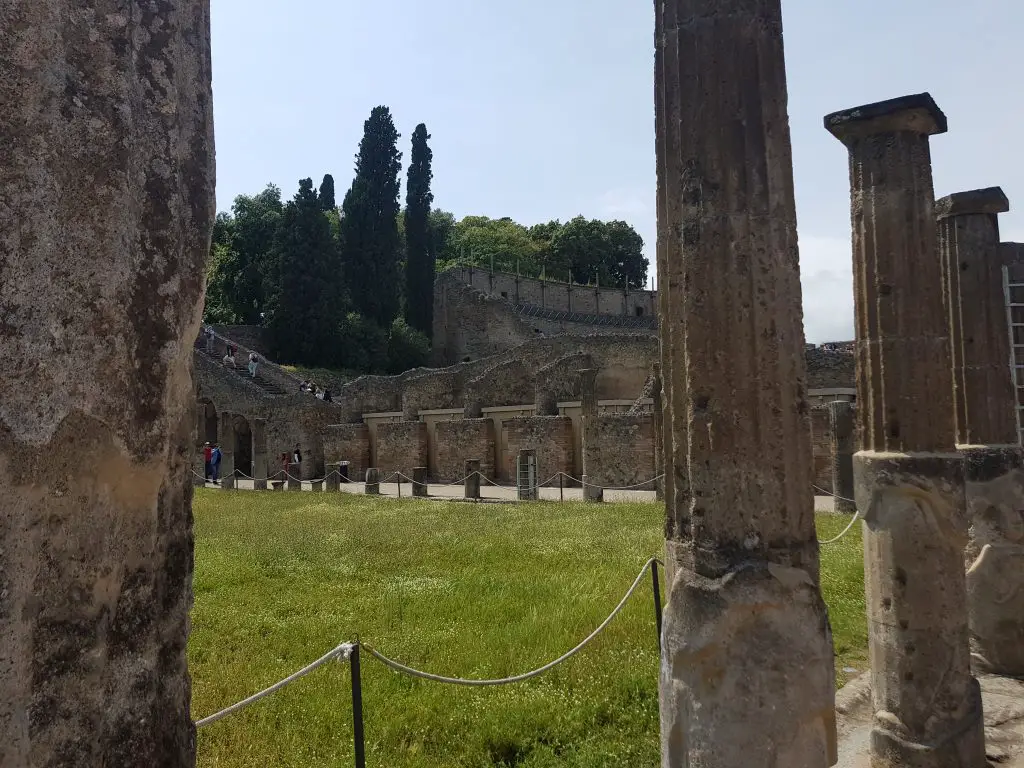 9. Capri
Best Italian island to visit!
Capri really is one of the top tourist attractions in Italy.
This island in the Bay of Naples is surrounded by stunning blue oceans and rock formations that rise from the sea. Capri is one of the must-visit places in Italy and one of the best European islands!
It is well-known for its vast and rugged landscape; which often makes it the ideal location for those who want to walk and explore nature alone or with those close to them. Otherwise, it is known for its elaborate hotels, amazing shopping, and designer fashion. While you are here, you absolutely have to purchase a pair of handmade leather sandals as these are a signature part of the region. We have been to a lot of places in Italy and we can't recommend Capri enough.
Why Capri is one of the best places in Italy for holiday?
This island of Capri is one of the most beautiful places you can visit. If the stunning beauty isn't enough to tempt you, how about the best food in the world, unbeatable shopping experiences and water in more shades of blue than you ever knew existed.
This view is just stunning and Capri is one of the best places to go in southern Italy. You will love it!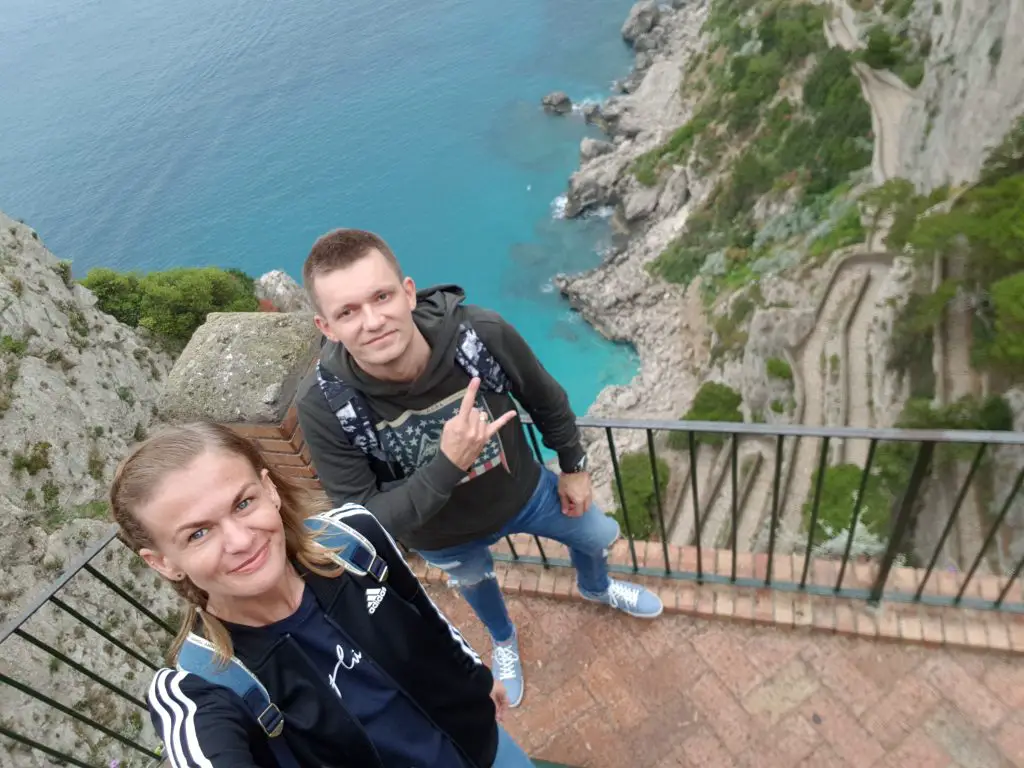 Love Capri in Italy? Read more: Best islands in Europe for seaside Holiday – TOP 22 must-visit islands!
10. Siena
Best places to visit in central Italy.
Any list of attractions in Italy can't be completed without Siena.
A central city in the Tuscany region, you'll recognise it by the Medieval brick buildings that line the streets. The central square is iconic due to its fan shape, and it leads to the town hall; which has classic Gothic architecture. From there, you can also visit the Torre del Mangia, a tower dating back to the 14th century that offers an exhilarating view of the entire city.
The central plaza also branches off to reveal the 17 historic districts within the city. There is so much to see, both historically and architecturally, as well as brilliant shopping and some of the best dinings you will experience.
Siena is also a great starting point for a Tuscany road trip – the views and scenery in this Italian region are just spectacular!
Why Siena is a top destination in Italy?
The Piazza del Campo is probably Europes greatest example of a mediaeval square. The bars and cafes are a great way to experience the space at the heart of the city, and the Torre del Mangia towers over the piazza offering a real birds-eye view.
So, is Siena in the 5 best places to go on holiday in Italy?
11. Cinque Terre
Let's face it, Cinque Terre is definitely in the top 10 places to visit in Italy!
A string of seaside villages that dates back centuries, it is one of the most picturesque places to visit in the country, and each of the five towns is filled with colourful houses. Cinque Terre is one of the most pretty places in Italy. Follow this amazing guide to Cinque Terre so you don't miss any of the top attractions – and there are many places worth visiting in this part of Italy 🙂
There are vast vineyards, rolling hills, and a plethora of fishing boats that you can watch set out in the mornings and return with their hauls. Seafood is the speciality in this area, and each of the restaurants you visit will have fresh catches ready and available for you to enjoy. Make sure you try the famous pesto as well; it's a definite requirement when visiting! It really is one of the best places to visit in Italy.
Why Cinque Terre is one of the most unique places to visit in Italy?
The isolated villages of Cinque Terre offer you a true feel for the Italian Riviera. Whether you want to ride the train between the villages or hike the trails, you'll be left with an awe for the colours and beauty of this remote stretch of coast.
12. Varallo
Recommended by Christina from travel2next.com
Tucked away in the hills of the small town of Varallo in the Vercelli province of Italy is a little-known UNESCO World Heritage site, Sacri Monte de Varallo. The 45 chapels that make up the Sacri Monte de Varallo are the brainchild of Bernardino Caimi, a Franciscan monk who first thought of the idea of developing a village of chapels to record scenes from the Bible. The aim was to create a version of Jerusalem for pilgrims in the region during the 16th century. The collection of chapels is a work of art.
Winding lanes and paths lead from chapel to chapel. The artistry in each chapel is exquisite, with frescoes and hundreds of life-sized terracotta sculptures that tell the stories of the Bible. The colours and life-like scenes are eye-catching. Of the hundreds of mountain chapels in Piedmont and Lombardy, the Sacro Monte di Varallo (sacred mountains) are the best.
Although the Sacri Monte de Varallo is the town's main drawcard, it's worth exploring the rest of Varallo on foot. Other attractions in Varallo are the Pinacoteca Civica Museum, the church of Santa Maria Delle Grazie (which is decorated with paintings by Gaudenzio Ferrari) and the church of San Gaudenzio for its lovely architecture.
So, is Varallo on your list of the best places to holiday Italy?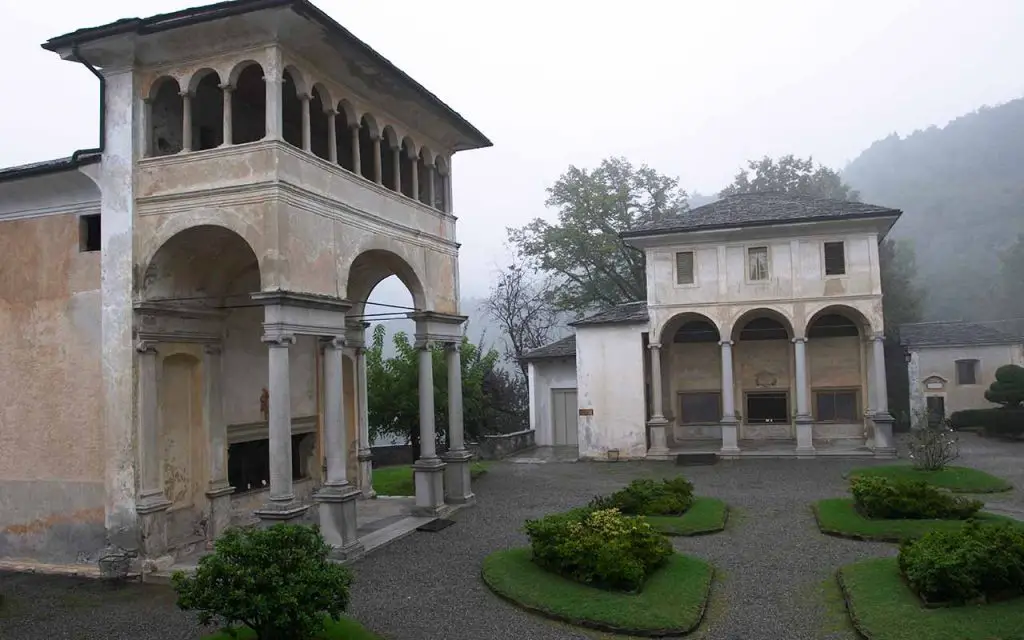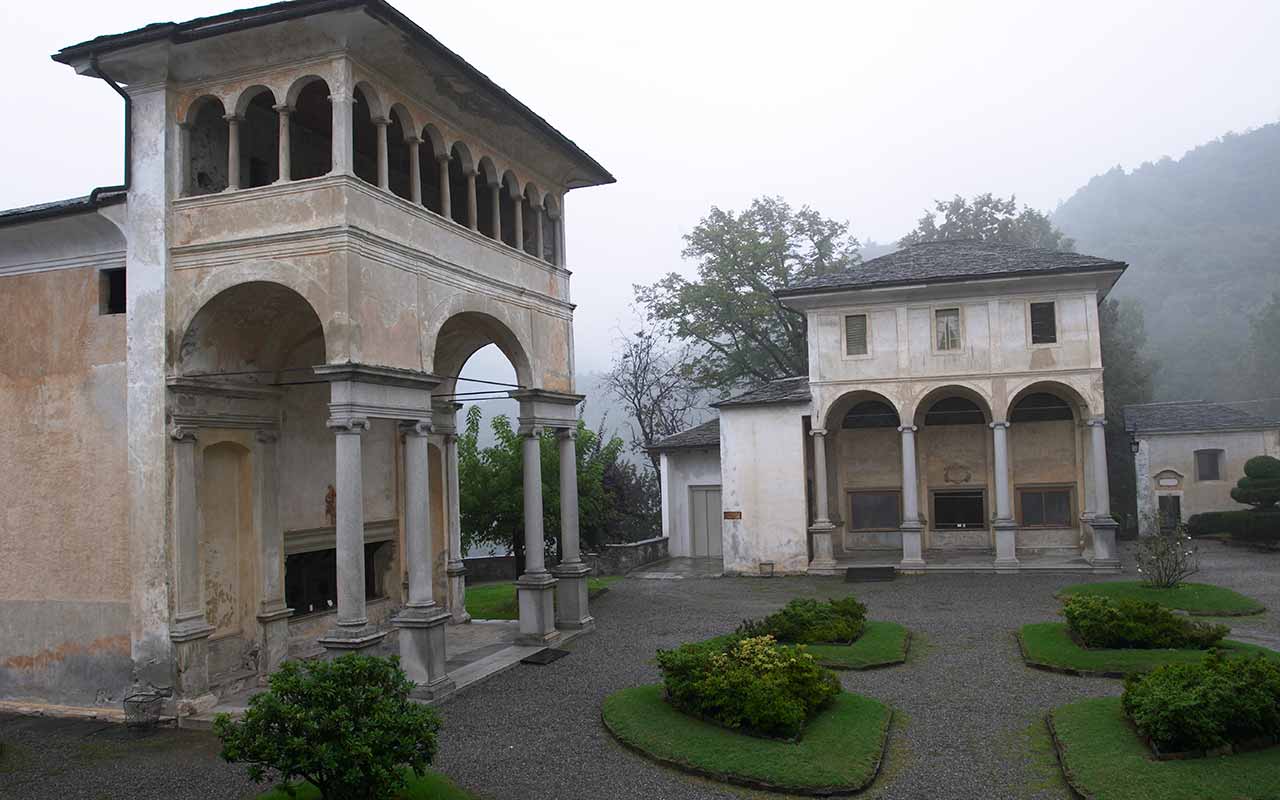 13. Verona
Best place to visit in northern Italy.
"In fair Verona, where we lay our scene, from ancient grudge break to new mutiny…" a famous line from the introduction of one of Shakespeare's most famous plays; Romeo and Juliet.
Due to this, Verona is seen as an incredibly romantic city, and the Medieval old town really throws you back into the setting for the play. In fact, there is a residence there with a tower that has a balcony overlooking a courtyard, and it has been named Juliet's house. For the history fans, the city also boasts a massive amphitheatre that is still in use today, namely for concerts and the opera. Verona is another top Italian destination for honeymoon 🙂
Why Verona is a popular holiday destination in Italy?
Verona has all the charm of cities like Venice and Milan, with much smaller crowds.  Whether you want opera in roman ruins or modernised versions of traditional Italian food. It won't take you long to understand why, of all places, Shakespeare chose Verona as the setting for the epic romance of Romeo and Juliet.
If you are looking for romantic places to see in Italy, Verona is THE one!
14. Sorrento
Any town on Amalfi Coast could be in the top of the list of best places to holiday in Italy!
This coastal town actually faces the Bay of Naples, and so is a good location if you are planning a trip along the southern coast. It is known for its picturesque views of the ocean, and the gorgeous hills that lead down to the water. The Piazza Tasso is also a famous landmark here because the entire square is lined with cafes. Italians do everything right, especially coffee, and it would be a shame to miss out on the unique flavours offered by each little coffee shop.
There is history here too, and the little churches within the city might not be as mighty as some of the others in Italy, but they are rich with tales and architecture. It really is a contender for the best places to visit in Italy.
Why Sorrento is one of the best places in Italy for holiday?
Within the city, you can find architecture belonging to the ancient Greeks and Romans, as well as excellent shops and restaurants. Looking out from the city you can enjoy views of the bay of Naples and Mt Vesuvius.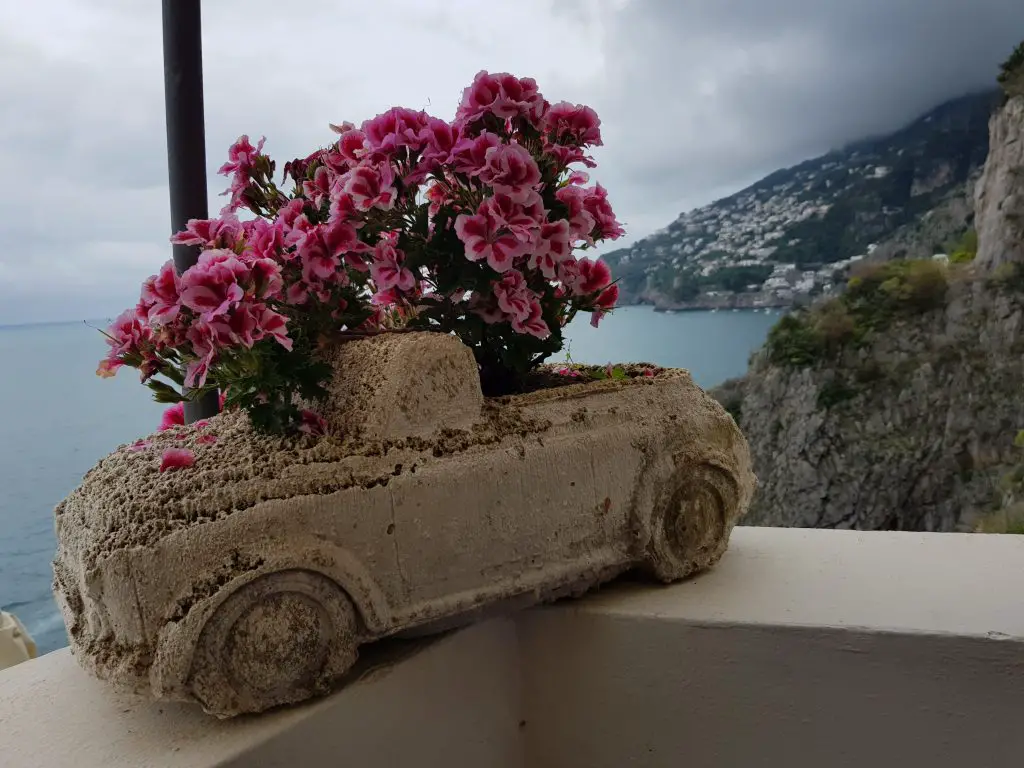 15. Positano
One of the best Italian towns to visit!
What is the most visited attraction in Italy, Amalfi Coast will be very top on that list!
A cliffside village on the Amalfi Coast, there is nothing but beauty and breath-taking views when you visit. Staying in a hotel here practically guarantees you an unforgettable view of the sea, coast, and the daily life of the village. The streets are narrow, lined with boutiques and quiet cafes, allowing you to stop and sample something more local and less tourist on your journey.
There is some spectacular architecture here as well for you to admire before you head down to the pebble beach right at the end of the road. It might take you all day to get there, but it's worth it.
A perfect place to stay on your Italian vacations 🙂
Why Positano is one of the best places to visit in Italy?
Positano is one of the most colourful places you could imagine. The buildings that crowd the beaches are painted in colours that seem to reflect the hues of the sunsets. The weather is great, which allows you to make the most of the beach. You can't help but be tempted by local cuisine in the many restaurants.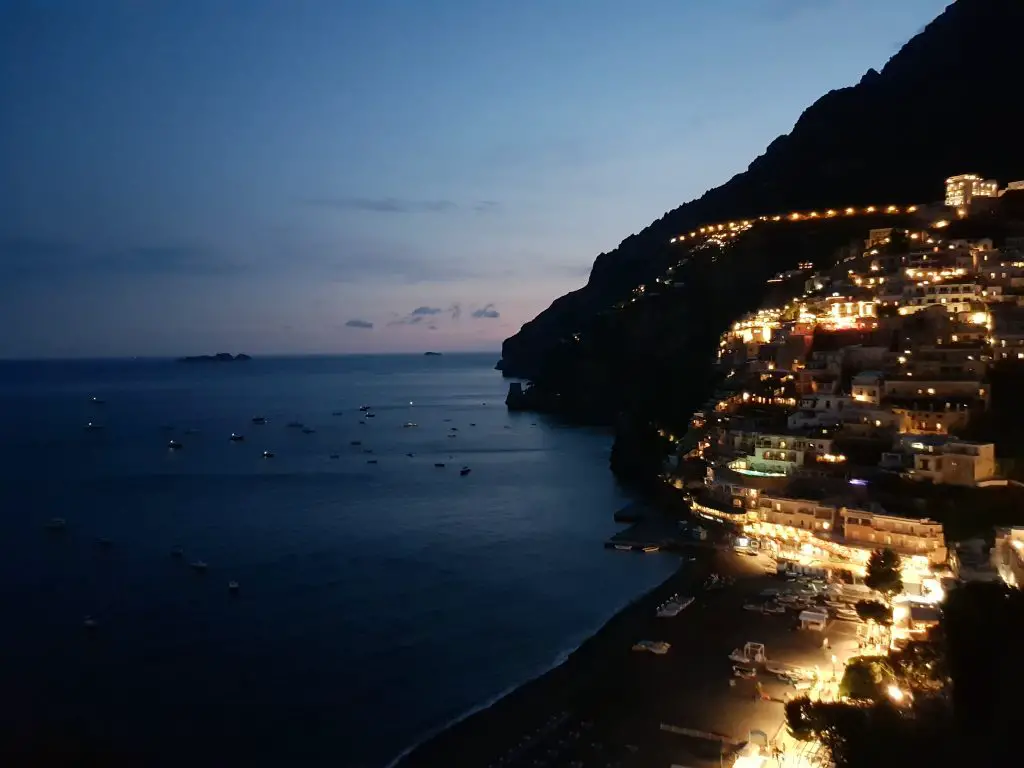 Going to Positano Italy? Read more: Amalfi Coast Italy (Campania) – Italy's most scenic & famous coastline!
16. Palermo
One of the best places to visit in Italy in summer. The capital of Sicily, one of the most exciting aspects of the island city, is the royal tombs. Found deep beneath the Palermo Cathedral, the rulers that came long before being laid to rest here. The cathedral itself is stunningly beautiful and certainly worth visiting. The Teatro Massimo is, as the name suggests, massive and is a neoclassical masterpiece.
Home to some of the most spectacular opera performances, you are in for a night that will always be remembered. Busy marketplaces, an ancient royal palace, and Byzantine mosaics are just some of the other features to be found here.
Why Palermo is one of the top south Italy holiday destinations?
Named Italy's city of culture in 2018, this city is filled with history. Many of the places of worship in the city have been granted world heritage status and are free to visit. Mostly Palermo offers you the opportunity to experience the authentic side of Italy, and a break from the tourist side.
17. Foreste Casentinesi
Recommended by Viktoria from chronic-wanderlust.com
Where to go on holiday in Italy? If you are into hiking and love to spend time outdoors, then I got a great tip for you. Embedded in the region of Emilia Romagna you'll find the national park Foreste Casentinesi. This calm area is a paradise for outdoor lovers that want to experience Italy away from the bustling cities and dive into the nature of this amazing country.
There are 160 hiking paths in the national park that are all well marked and would take you more than 250 hours of straight hiking. Especially in spring and fall the forests have a magical flair and that's also the best time to come to visit.
Maybe you'd prefer to bike around Foreste Casentinesi? Bring your own bike, or rent one and maybe even join a guide to show you beautiful spots. My favourite route is from the Ecomuseo IDRO to the damn Ridacoli with its magical blue shades. And when you are there anyway, rent a kayak and explore the lake on your own.
I can't leave you without a recommendation for probably the best pasta you'll have in Italy. Make sure to call in advance to reserve a spot at Agriturismo Biologico Poderone. Try the beetroot pasta aglio e olio with lots of local Parmigiano Reggiano.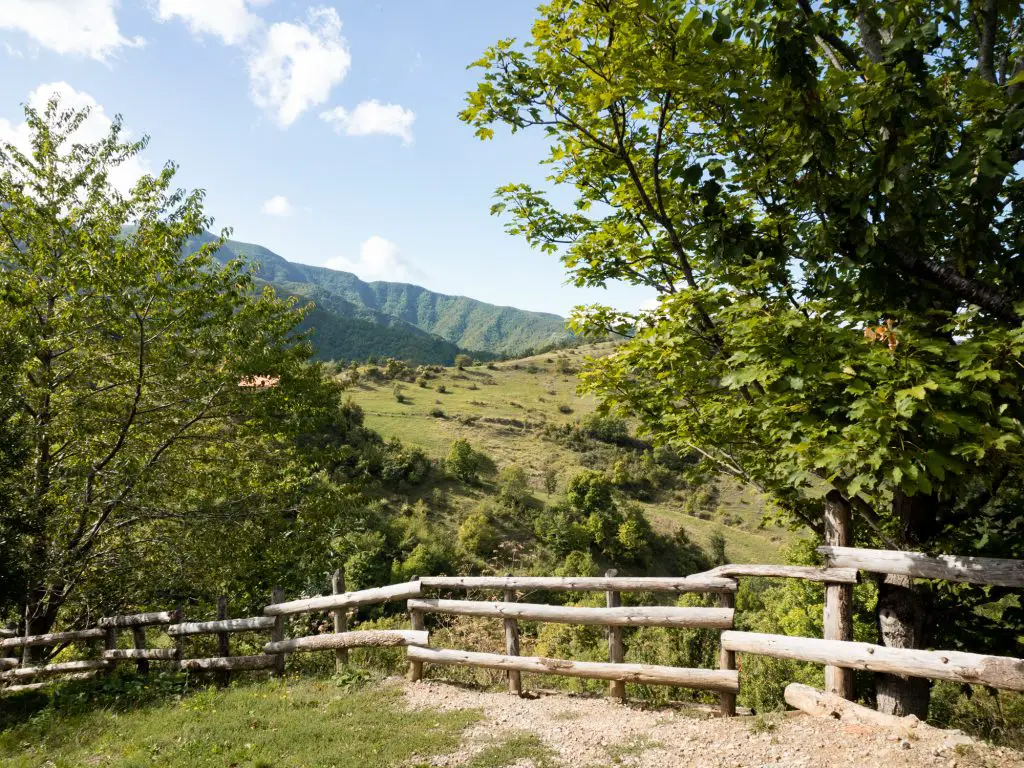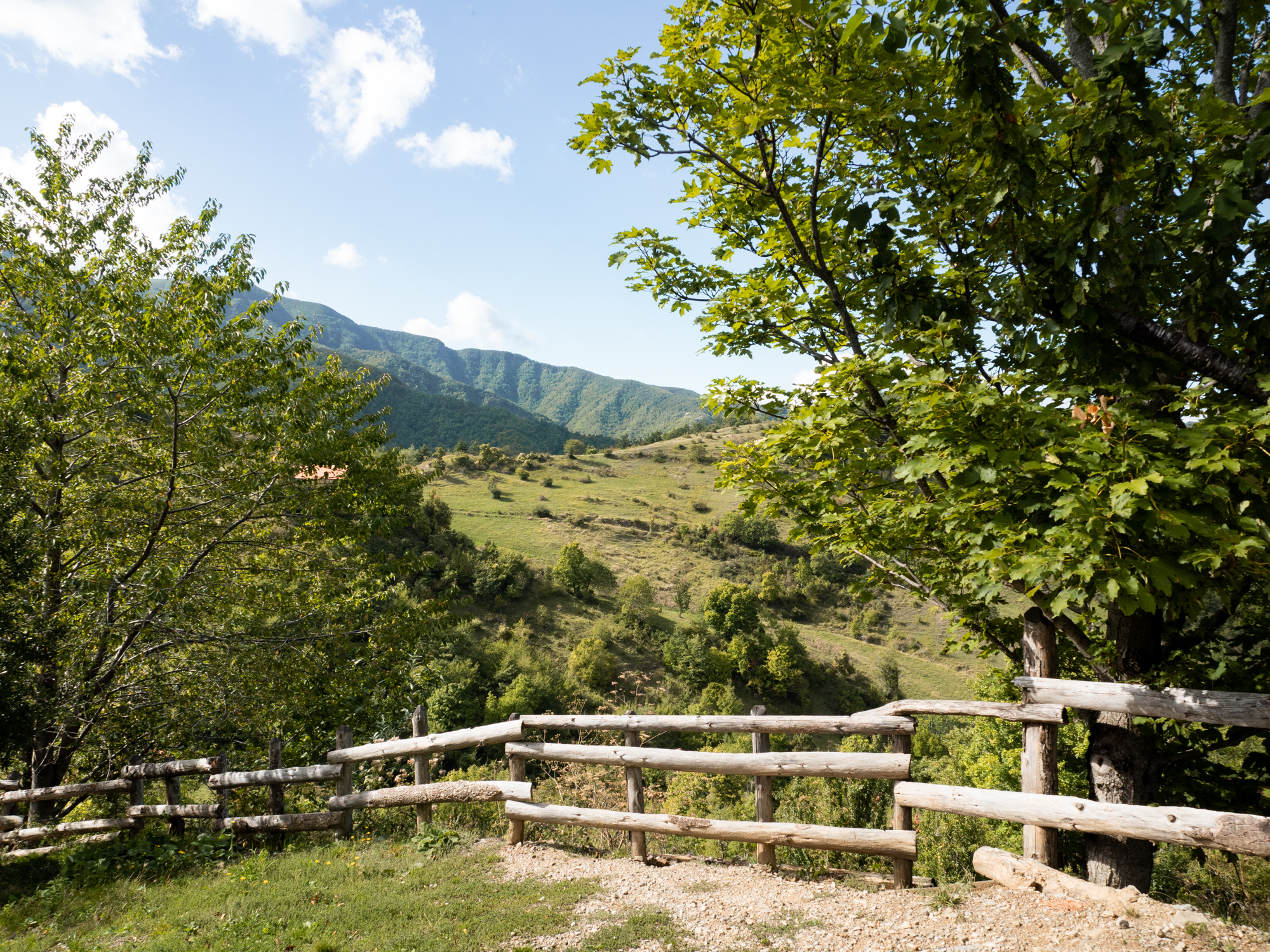 18. Genoa
One of the cheapest cities in Italy to visit!
Also known as Genova, this is a port city in the Northwest that really brings the smell and feel of the sea to you every time you step outside – and in all the right ways. Genoa is one of the must visit places in Italy!
It is famous for the central role that it plays in maritime trade, and this is a reputation that spans over centuries. You'll find that while the new town has everything you could want in terms of dining and shopping, the old town offers architectural bliss. The cathedral has a Romanesque design, alongside black and white frescoed walls that really bring the place to life. Don't forget to visit the bronze fountain for good luck! Now, Genoa itself is easily one of the best places to visit in Italy, especially if you're planning a road trip to Cinque Terre.
Why Genoa is one of the best places to visit in Italy?
Genoa is the birthplace of not only Christoper Columbus but also pesto. The still-working port offers you the chance to learn about the maritime history of the city, and the restaurants will allow you to sample the exquisite food including the locally produce basil sauce.
19. Amalfi Coast
Stunning and must-see place in Italy.
Trailing along the southern edge of the Sorrentine Peninsula is the Amalfi Coast, and it is one of the most popular holiday destinations in Italy.
The steep cliffs and rugged shoreline make for a picturesque location and one that you could find yourself falling in love with quite quickly. The pastel-coloured fishing villages bring life to the coast, and it is abundant with fishing boats heading out to collect the catch of the day. Aside from the vineyards, and delicious wines that come with them, there are plenty of restaurants serving local produce as well as some great shopping. One of Italy's top 5 places to visit!
Why the Amalfi Coast is one of the most unique places to visit in Italy?
This 30 mile stretch of the Italian coast is an opportunity to experience the best that Italy has to offer. The beauty is nothing short of idyllic, the towns are charming, and the hotels are some of the best you will find anywhere in the world.
This beautiful little beach really is one of the best holiday places in Italy!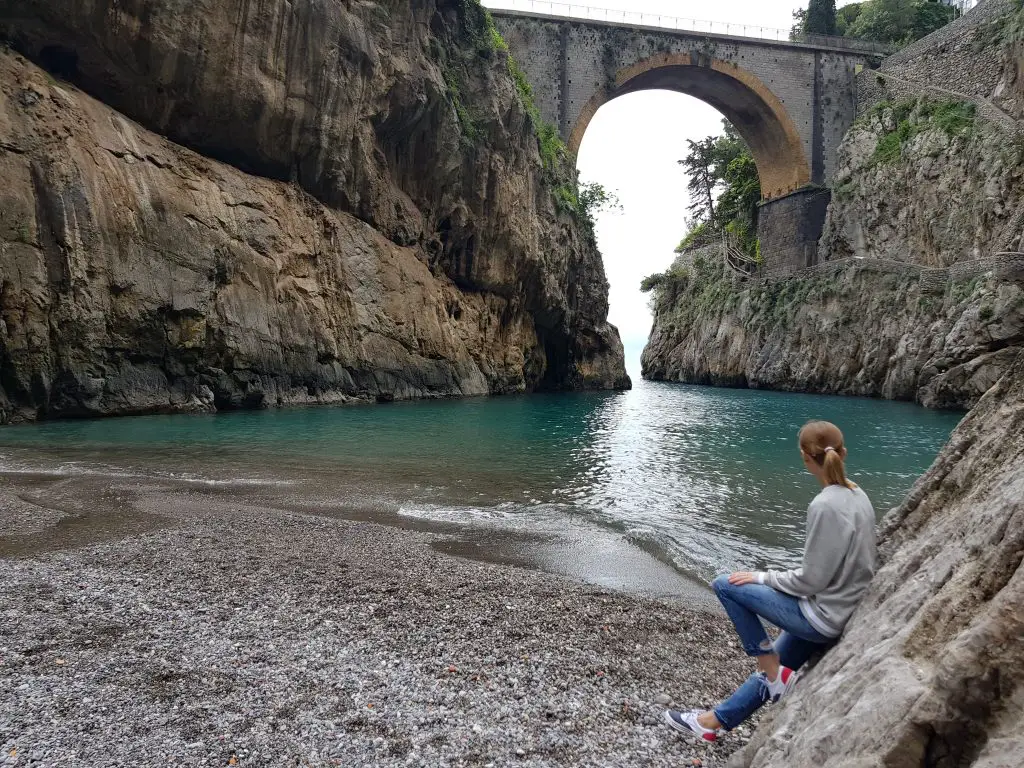 20. Bologna
One of the most unique places in italy is a city called Bologna. This is the historic capital of the Emilia-Romagna region in the north of Italy, and if you love Renaissance period art and architecture, this is the place you should be visiting.
The Fountain of Neptune is perhaps the most glorious of these pieces, and it should certainly be admired alongside the Basilica di San Petronio. The city is filled with Medieval towers, allowing you to marvel at their design and learn more about their history. The most impressive of these are the Two Towers; Asinelli and Garisenda. Plus, you have all of the cafes and restaurants to try in between your historical visits. Its architecture makes it one of the most famous places in Italy.
While in Bologna, you should also consider visiting Rimini – one of the most interesting seaside cities in this part of Italy! It's only 90 minutes drive by car so it's a perfect place for a day trip from Bologna 🙂
Why Bologna is a must-see place in Italy?
Bologna is home to a tower that leans more dramatically than Pisa's. It has hidden canals winding through its streets. It is packed with art, history and beautiful churches, but it is not packed with crowds.
21. Elba island
Recommended by Amandine from lesberlinettes.com
If you are looking for exotic places to visit in Italy, then Elba island can be a great idea!
While on my holidays in Italy, I explored a bit of Tuscany. It took me to the island of Elba, aka Tuscany's biggest island. Elba got famous for its history as it was Napoleon's exile place but it is also the perfect beach holiday destination.
It is actually mostly known by Italians who love to spend their holidays on the island. It has great beaches and very cute villages. It is a hilly island. With lots of green. the best viewpoint on the island is by cable-car to Monte Capanne, the highest point on Elba. Renting a car is the best option so that you can explore the island from A to Z.
There are many activities that you can do in Elba beside laying on the beach such as hiking, kayaking, diving, shopping if that's an activity and wine tasting! Indeed, Tuscany is famous for the Chianti wine and Elba has several vineyards on the island that produces Chianti!
Finally, even if Elba is rather a quiet island, there are some great clubbing opportunities most of it happening in Capoliveri.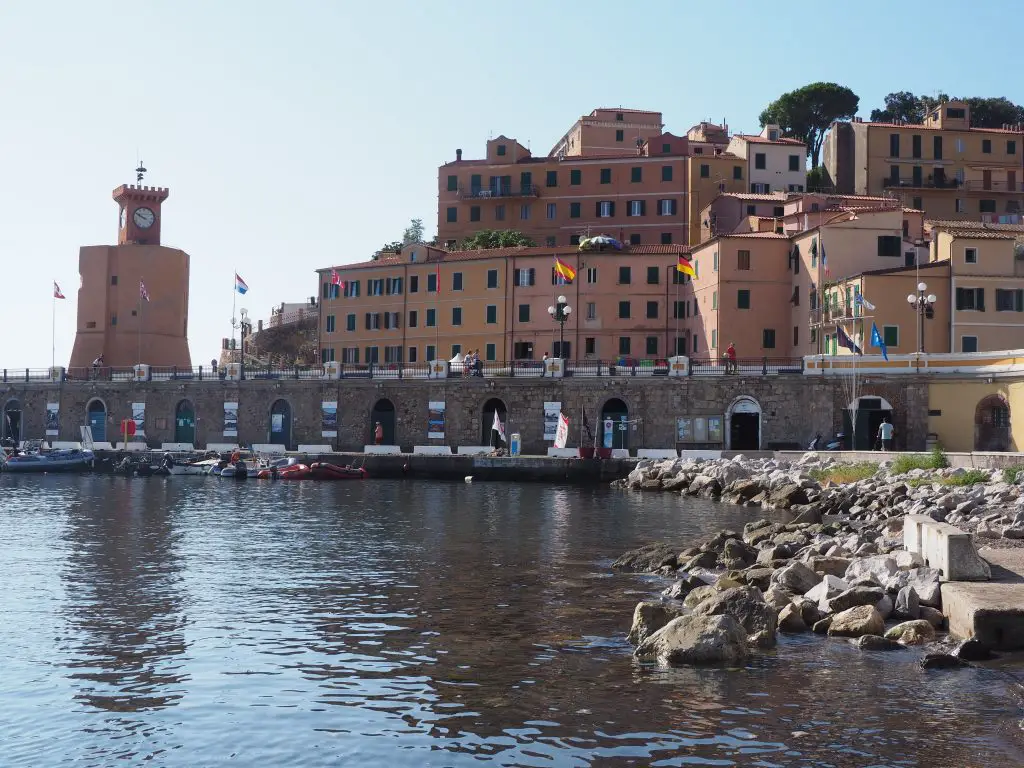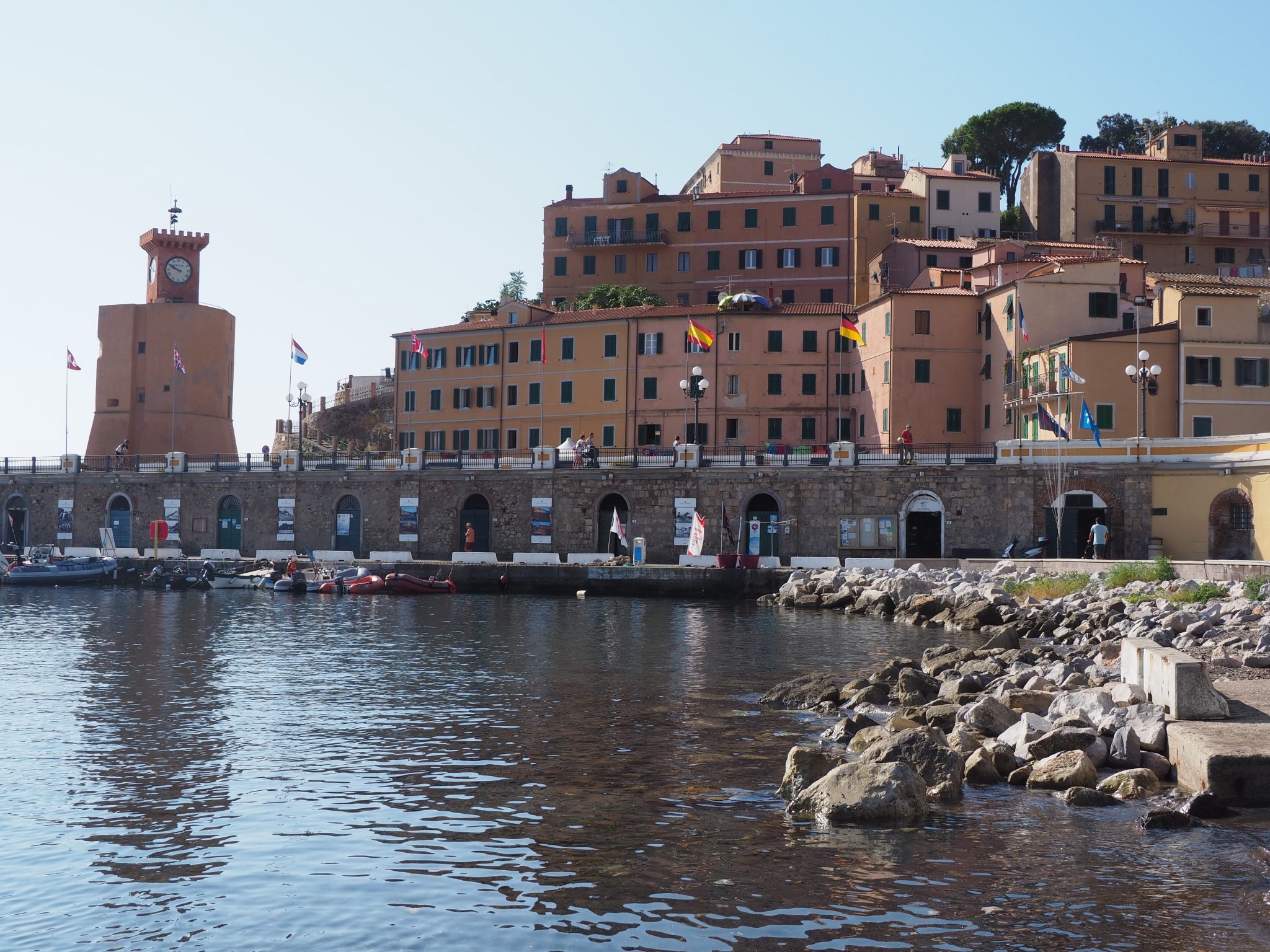 22. Lake Como
There are many places you must visit in Italy and Lake Como is 100% on that list!
Dramatic scenery, a quiet retreat, and a resort made for those who just want to relax and enjoy the natural landscape around them; that's Lake Como.
Nestled in the foothills of the Alps, there is a lot to love about this location, and the lake is absolutely spectacular to behold. It is shaped like a Y, and the three branches lead to one of three locations: the city of Como, the resort town of Bellagio, and the mountain town of Brunate.
No matter where you wish to travel, there is something everyone is sure to love; as well as the chance to hike around this beautiful lake. A top Italian destination and one of the best lakes in Europe.
Why Lake Come is one of the best places in Italy for holiday?
This gem of the Italian heartland is full of surprises. There is an air of mystery and an almost dream-like quality to this beautiful destination. The Victorian gardens and the lakeside restaurants will leave you wanting more.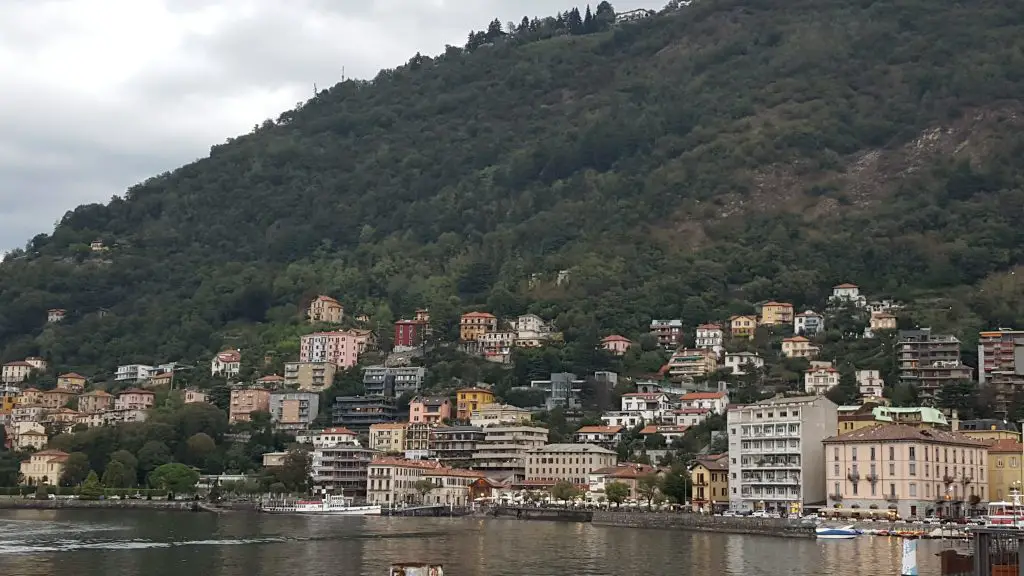 23. Mount Etna
Best places to go Italy? What about Mount Etna?! 🙂
This is an active volcano that is located on the east coast of Sicily, between the cities of Messina and Catania. It's had quite a lot of activity in its life, with its most recent eruption being December 24th, 2018. It is the most active volcano in Europe, and actually quite amazing to see up close and in person.
You can even hike up the volcano (usually with a guide), and while this can be a dangerous activity, it's also a massive rush as well as an experience you will never forget. Would you add this Italian destination to your bucket list? 🙂
Why Mount Etna is one of the most unique places to visit in Italy?
Mount Etna is one of the most famous volcanoes in the world. It's imposing not only in terms of size but its activity, having erupted more than 200 times. Its presence inspired the Ancient greeks to write numerous stories about it. You should not miss seeing it for yourself.
24. Sardinia
Exotic places in Italy.
Situated in the Mediterranean Sea, this Italian island boasts an impressive 2,000km of coastline for you to explore and enjoy. Fly to Cagliari and start your South Sardinia itinerary straightaway! The capital of South Sardinia has really much to offer!
You can also combine your holiday in Rome with visiting Sardinia. There are many cruises departing from the cruise terminal of Civitavecchia (just outside of Rome). So no excuses! Sardinia has to be on your Italian bucket list 🙂
Alongside the sandy beaches, you also have a vast and mountainous interior that is littered with hiking trails of various difficulties that you can trek along at your leisure. The most exciting part of these trails is that you are very likely to see one of the many nuraghi that take up the land, and these are Bronze Age stone ruins that are shaped like beehives.
Secluded caves, a rich and exciting history, and unparalleled dining make this location an absolute must. A great place to spend a holiday in Italy and one of the best islands to visit in Europe. It really is one of the best places to visit in Italy.
Why Sardinia is one of the best south Italy holiday destinations?
This Italian island has something to offer everyone. There are beaches galore to experience the famed coastline. There are a number of lively cities with bustling bars and restaurants. Plus there are plenty of historic sites to visit too.
Without a doubt, Sardinia is one of the best places to go in southern Italy!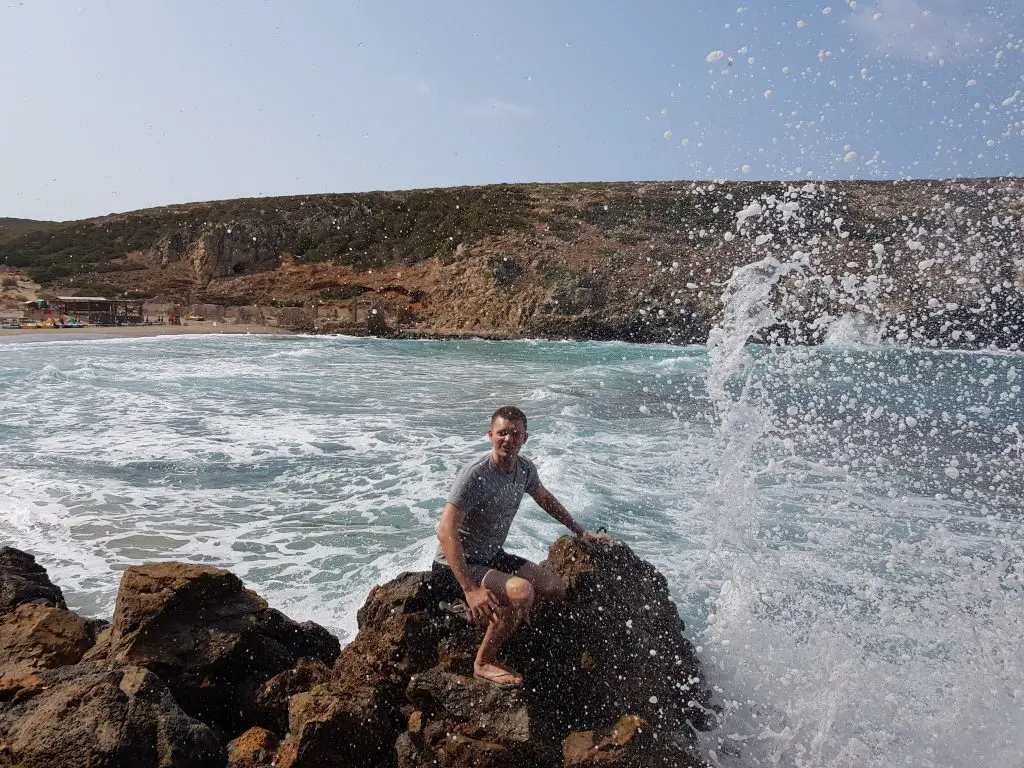 25. Catania
This ancient port city can be found on the east coast of Sicily, and it sits at the foot of Mount Etna. In fact, some of the best trails that lead up the volcano come from this city; if you are planning on hiking up there, this might be your first stop.
If you ask me, Catania is one of the best places to visit south Italy!
There are many great things to do in Catania. The city square features a unique and quite wonderful statue known as the Fontana dell'Elefante, as well as access to Catania Cathedral, the interior of which is impeccably decorated.
Being a coastal town, seafood is the speciality, and there are plenty of boats coming in and out regularly with fresh catches. There's even a great little market if you want to buy your own.
Why Catania is one of the best places in Italy to go on holiday?
Catania is the second-largest city in Sicily, and over the years it has grown and thrived despite earthquakes and volcanic eruptions. It has developed into a breathtaking city filled with history and character.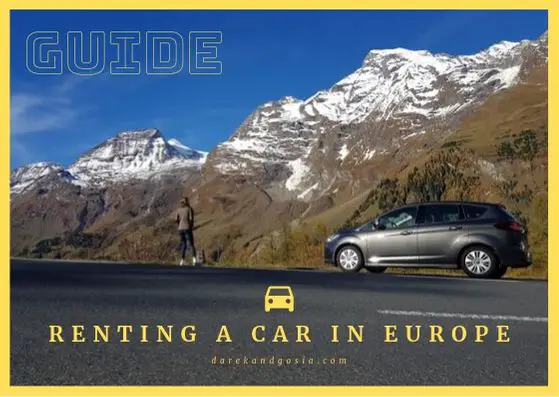 26. Turin
Best least touristy places in Italy!
Located in Northern Italy, Turin is the capital of Piedmont. The Alps can be seen from the north of the city, and it is quite close to them if you fancy a little trip towards them.
Anyone looking for the best places to visit north Italy, will go to Turin at some point!
Turin itself is renowned for its fine dining as well as the refined architecture that fills the city. With a predominately Baroque flair, you'll find each of the cafes and restaurants that line the streets brings their own little something to the area. You even have the National Cinema Museum, which can be found in a tall and quite brilliantly constructed tower.
Why Turin is one of the best destinations in Italy?
This underrated city has a fascinating history, including a stint as the capital of Italy, the birth of Nutella, and the heart of Italian cinema. Sat at the foot of the Alps the city has beautiful views. The city is thrumming and alive with life, visiting an unforgettable experience.
27. Lake Garda
Great under the radar place in Italy.
Found in Northern Italy, this particular lake is famous for the fact that its water is completely clear. You've never experienced a lake quite like it before, and it is absolutely sublime. One of the most stunning lakes in Europe and a must-see place in Italy!
At the southern end of the Lake Garda, you will find the town of Sirmione; an old fortress with some spectacular harbour views. There is also an archaeological site for those who are interested, and this contains the ruins of a Roman Villa. The western shore is home to the famed poet D'Annunzio, while the north is home to the Riva del Garda resort.
Why Lake Garda is one of the top places to visit in Italy?
Lake Garda really is a top place to see in Italy!
This luxury destination offers it's visitors the best of Italian class and culture combined with a laidback and relaxed attitude to life more commonly linked with the Caribbean. There is so much to do here that you'll be able to justify eating a little more gelato than you planned.
28. Lucca
One of the best less-known places in Italy!
The shining feature of this Tuscan city is the fact that the renaissance walls have remained intact for so long and still continue to surround the city defensively. They are beautifully preserved, as well as being just the beginning for its historical background.
The cobblestone streets will lead you through rows of old homes, and museums that are dedicated to the history of the region. The city is full of trees, life, history, and some amazing little cafes. After all, while in Italy you should be sampling a good deal of wine and coffee.
Why Lucca is a popular holiday destination in Italy?
If you are looking for the best holiday in Italy, head out to Lucca!
This easy to reach and easy to explore the city offers the best of Italy. There is a Roman amphitheatre, beautiful churches, several towers, and archaeological digs. Let's not forget the varied and excellent restaurants and bars that ooze Italian class and spirit.
29. Tivoli
Recommended by Michael from brentandmichaelaregoingplaces.com
Rome is famous for having dozens of famous attractions. But Tivoli, a little town about an hour train ride from the Eternal City, boasts an incredible three famous attractions entirely on its own.
The first to be built was Hadrian's Villa, for Emperor Hadrian in the 2nd century AD. Hadrian loved it so much that he eventually began ruling his empire full time from this spot. The ruins are now a UNESCO World Heritage site.
Tivoli is also home to a second UNESCO site, the Villa d'Este. Built in the 16th century by Cardinal Ippolito II d'Este, the villa was meant to impress his fellow cardinals enough to get him elected pope. The scheme failed, and the Cardinal eventually went broke building the complex. But what a complex! The centrepiece are the glorious gardens behind the villa: over one hundred different water features, built on a sloping hillside, using gravity to power all manner of spouts, waterfalls, jets, and even a water-powered organ — the only one in the world.
One on the best places in Italy to visit!
Finally, Tivoli is home to the fabulous Villa Gregoriana. Here the beauty of humans and nature merge inside a narrow, lush ravine that is dotted with ruins from both the Renaissance and Ancient Rome. The oft-photographed Great Waterfall splashes down between ancient caves and secret grottos that are simply begging to be explored.
Why is Tivoli one of the best places to visit in Italy?
Any of these attractions would be enough to make Tivoli world famous. As it is, it is a must-see destination – and the perfect day-trip from Rome.
A fun fact: a single river, the Aniene, is the source of much of the beauty at both Villa d'Este and Villa Gregoriana.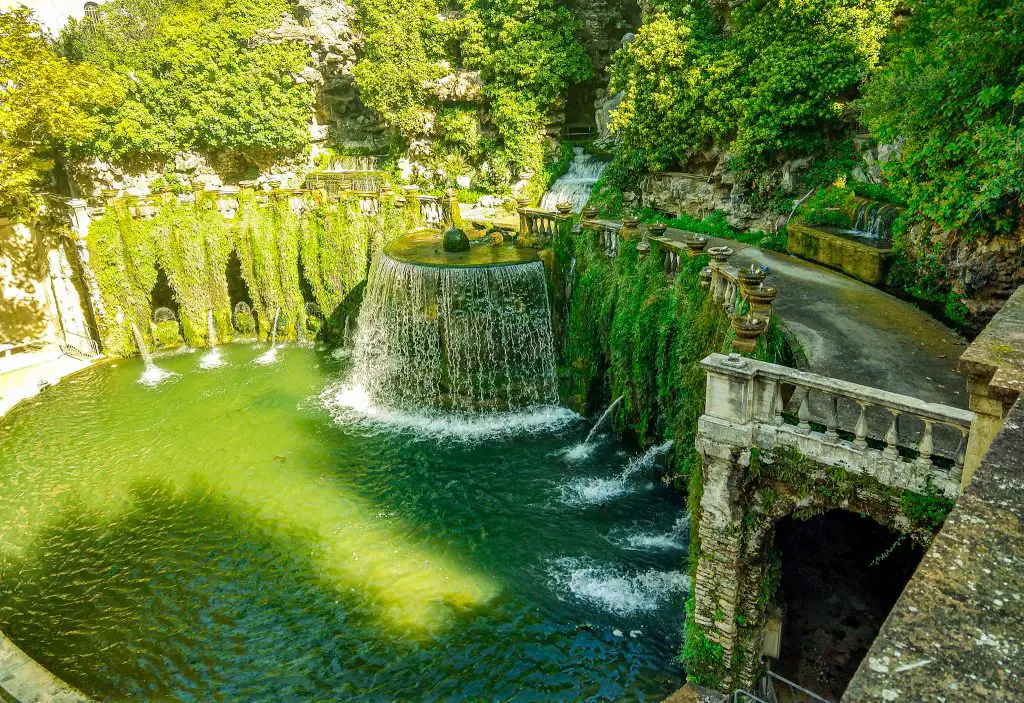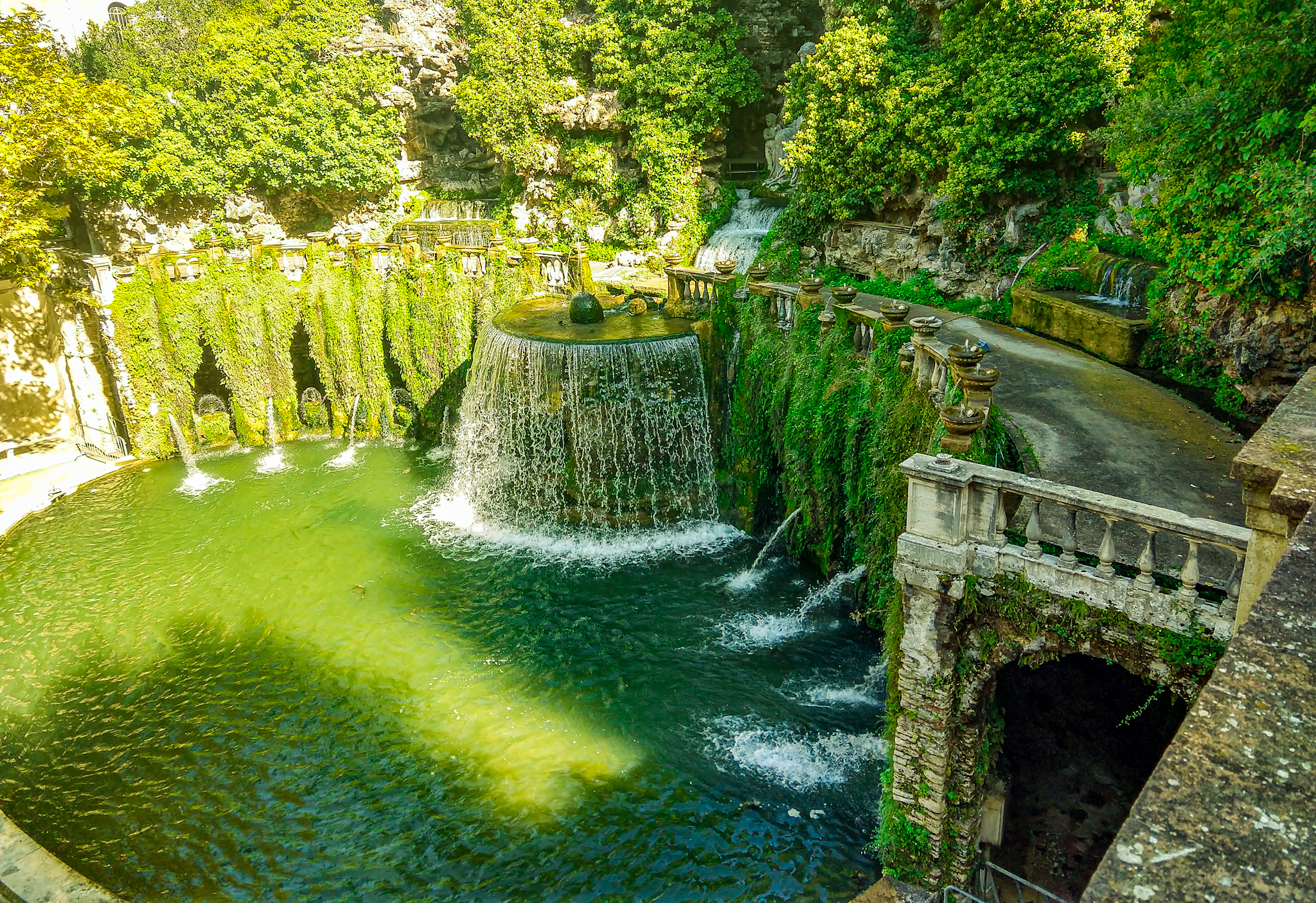 30. Assisi
Best kept secrets in Italy!
This hill town can be found in the Umbria region, and it was also the birthplace of Saint Francis in AD1181. As one of the patron saints of Italy, this has ensured that Assisi remains a revered location, as well as a popular pilgrimage site.
You will find the Basilica of Saint Francis here as well, which is a huge church with two levels that was completed in 1253. The frescoes on the walls depict the life of the saint, and you can find his stones as well as his tomb deep within the crypt.
It's a beautiful place to visit in Italy as there are some truly remarkable buildings here that you will be entranced by.
Why Assisi is a must-see place in Italy?
Assisi attracts may spiritually-minded travellers, to its medieval hilltop. Once the home to St Francis of Assisi, his church still stands today. A visit to Assisi is like a balm to the soul, and you will leave the place with a newfound sense of tranquillity.
31. Manarola
Unique places to visit in Italy!
This tiny town really is very small, and is, in fact, the second smallest of the Cinque Terre towns.
Situated on the cliffside, you get a really beautiful view of the sea from nearly every angle, as well as fresh salt air in your lungs – which feels amazing. Aside from the delicious seafood and friendly locals, there are some other aspects of this little town that are very appealing.
The famous walkway along the cliff brings you closer to the sea that you could imagine, and there is a gorgeous church that you can visit if you are in the mood for some Italian architecture.
Looking for a perfect place to stay in Italy? Manarola is a perfect destination for your summer holiday in Italy.
Why Manarola is one of the best places in Italy for holiday?
This village is one of the give that makes us the Cinque Terre. It stands out for its array of grapevines that dot the landscape. The grapes have made the village famous for its Sciacchetra wine. While the mediaeval history makes its presence felt today.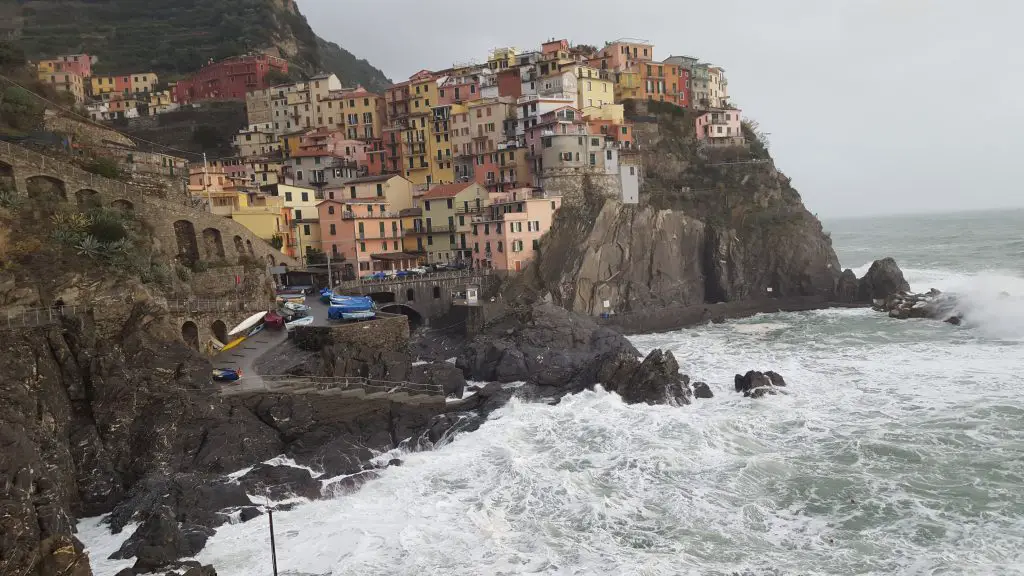 32. Bari
Best for Italy off the beaten path travel.
Found in the Puglia region, Bari is a port town that jumps directly into the Adriatic Sea. Like many cities in Italy, it has an old town and a new one. The former of these is almost like a maze to explore with all its twists and turns, as well as the ancient street design that keeps everything so close together. Bari is also home to the Basilica di San Nicola, which is a key pilgrimage site and one of the most popular in the country.
However, if architecture from the 11th century isn't quite your thing, the southern area of the city is host to some glorious 19th-century buildings that you are sure to love. Bari is also a great place for exploring the stunning region of Puglia.
Why Bari is a good holiday destination in Italy?
Bari is an ancient port town of Italy and still has the bustling energy you would expect in a port town. There are a thriving food scene and some of Italy's best beaches. Despite the rustic feel to the city, there is a lot of culture to be found, including venues that have hosted Pavarotti and Nureyev.
33. Ischia
Recommended by Helen from helenonherholidays.com
Ischia is a small island off the coast of Italy that makes a wonderful vacation destination. Sat in the Bay of Naples in southern Italy, it's blessed with fascinating sights, gorgeous beaches, great hiking and – best of all – over 100 hot springs.
Start your visit to Ischia in Ischia Ponte with a visit to one of the best things to do in Ischia, the Castello Aragonese. There's been a castle on this rocky islet since 474BC, and over its history, it's been a military garrison, a monastery and a convent. Today it's a fascinating and beautiful place to visit.
Another unmissable sight in Ischia is the village of Sant'Angelo. Impossibly photogenic, with roads so small that all cars, buses and lorries are banned from the village centre, it's a wonderful place to spend an afternoon on the beach or mooching around the cute shops.
It'd be a shame to visit an island so rich in thermal waters and not indulge in a little bathing. Many hotels in Ischia have their own natural thermal baths, or you can visit one of the large thermal water parks. I visited Negombo, on the north-west coast of the island, one of the most popular hot spring parks in Ischia. If that doesn't take your fancy, or if you're on a tight budget try bathing at Sorgeto beach – here the hot thermal waters bubble up into the sea, and you can enjoy a relaxing thermal bath without paying a penny.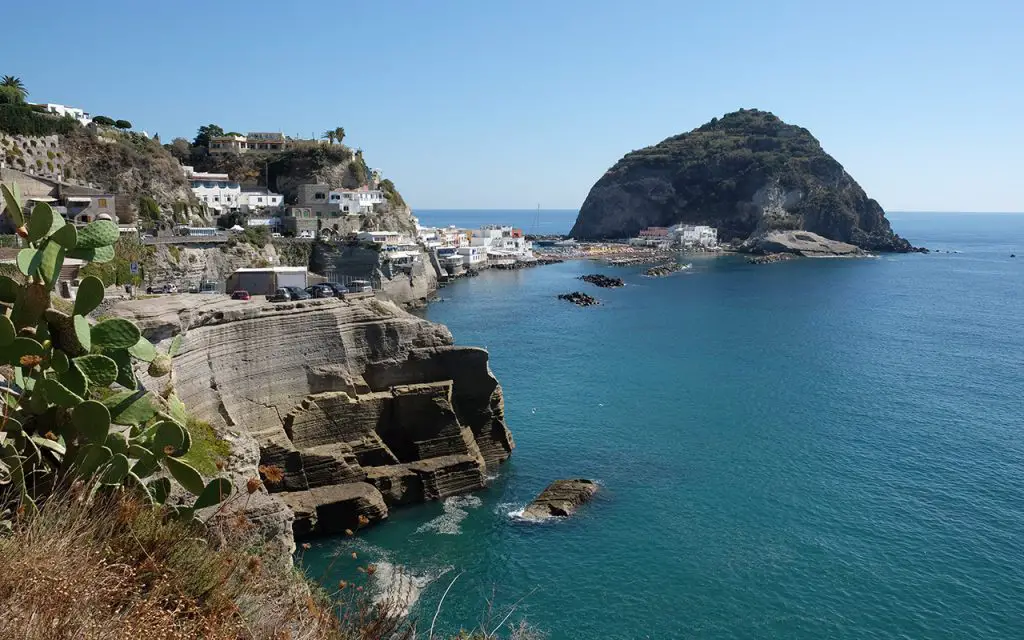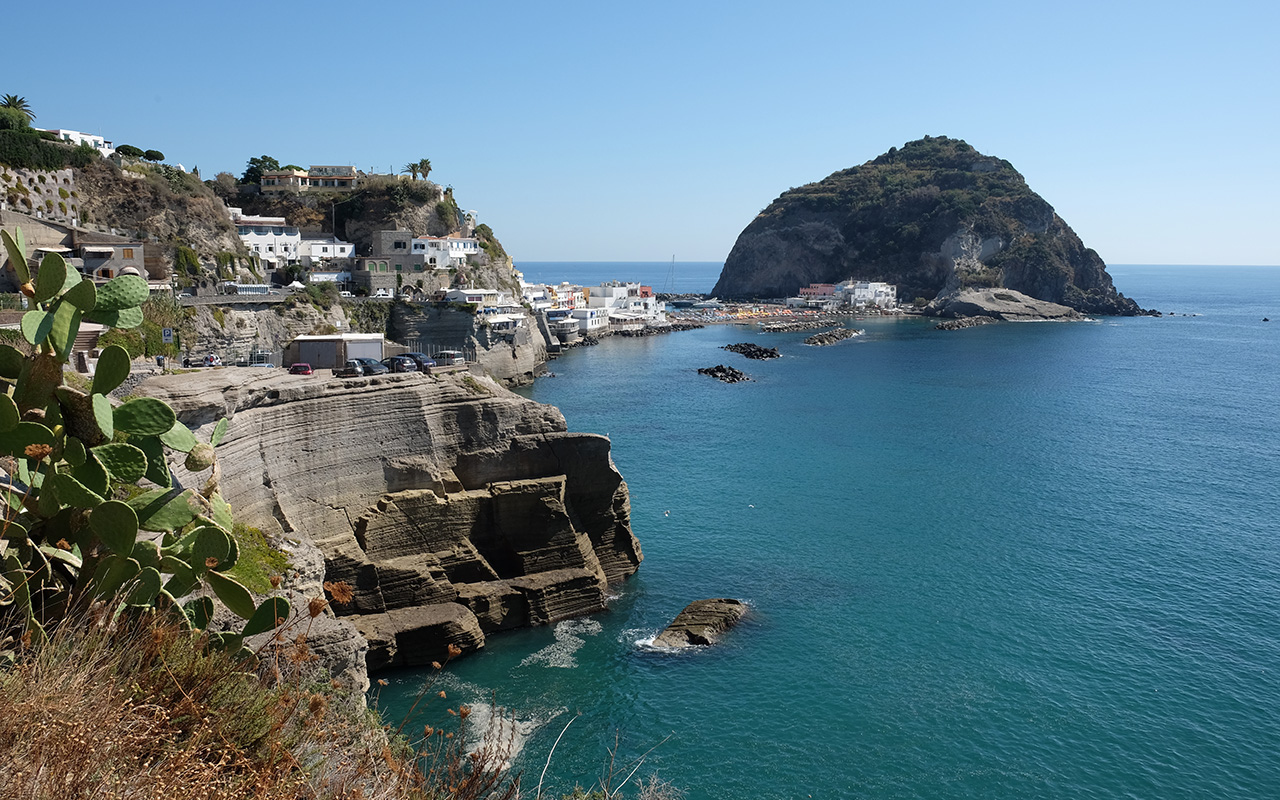 34. Portofino
This little fishing village brings peace and tranquillity to any Italian holiday and is the ideal location if you are just looking to get away for a little while.
Aside from the amazing seafood and the delicious dishes you are sure to be trying, Portofino is also known for its high-end boutiques. So, if shopping is your thing, this is also the perfect place to be.
Castello Brown is a 16th-century fortress that absolutely needs to be visited so that you can take in its wonder, but on the way back you should also consider checking out the collection of superyachts parked up in the dock.
There is so much variety here, and that's part of what makes it so fantastic. Make sure to add this Italian destination to your bucket list!
Why Portofino is one of the best destinations in Italy?
This luxury town on the Italian Riveria offers visitors a dizzying array of activities, including hiking, diving, and boating. For a more relaxed pace, there is a beautiful castle atop the hill to visit, and the clear green waters that lap the shore is home to an abundance of marine life to sit and spot.
35. Parma
Recommended by Amélie from mostlyamelie.com
Parma has so much more to offer than ham and cheese! It is an unexpected little haven of health and wellness (there are wonderful spas and yoga studios) and delicious food (of course!) with amazing art and beautiful streets to stroll. 
For one of the largest cities in Emilia Romagna, Parma is relatively compact and is easy to walk around on foot. You will want to stop by the main square, Piazza del Duomo, to admire the Cathedral and the marble Battistero. Step inside the Cathedral (it's free!) to admire The Assumption of the Virgin by Correggio, one of the most mesmerizing Renaissance paintings you will see. For design and typeface lovers, Palazzo della Pilotta houses the Bodoni museum, as well as the Biblioteca Palatina and Teatro Farnese (pictured).
When all this is over, Parma has amazing food, and surprisingly a wonderful vegetarian scene. Jaki Cafè e Cucina Naturale is a wonderful plant-based and organic fine dining option showcasing local products and a great wine menu. Everything is grown in Parma or manufactured in Bologna (in the case of tofu, tempeh and seitan). The wine is also organic. The perfect ending to a day out exploring Parma.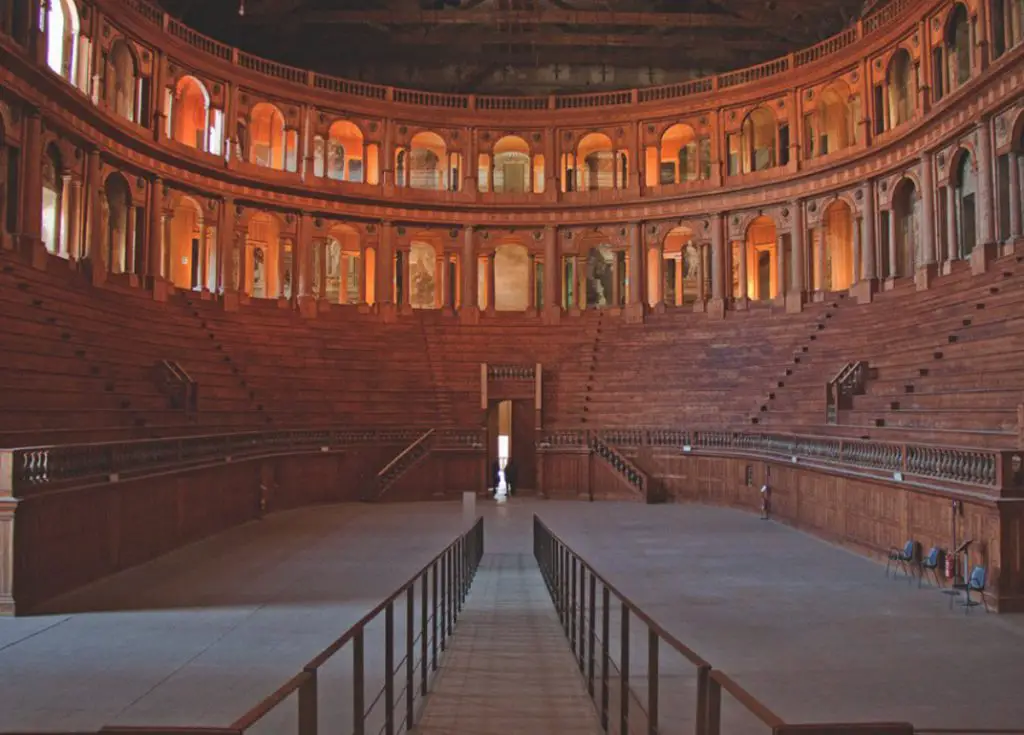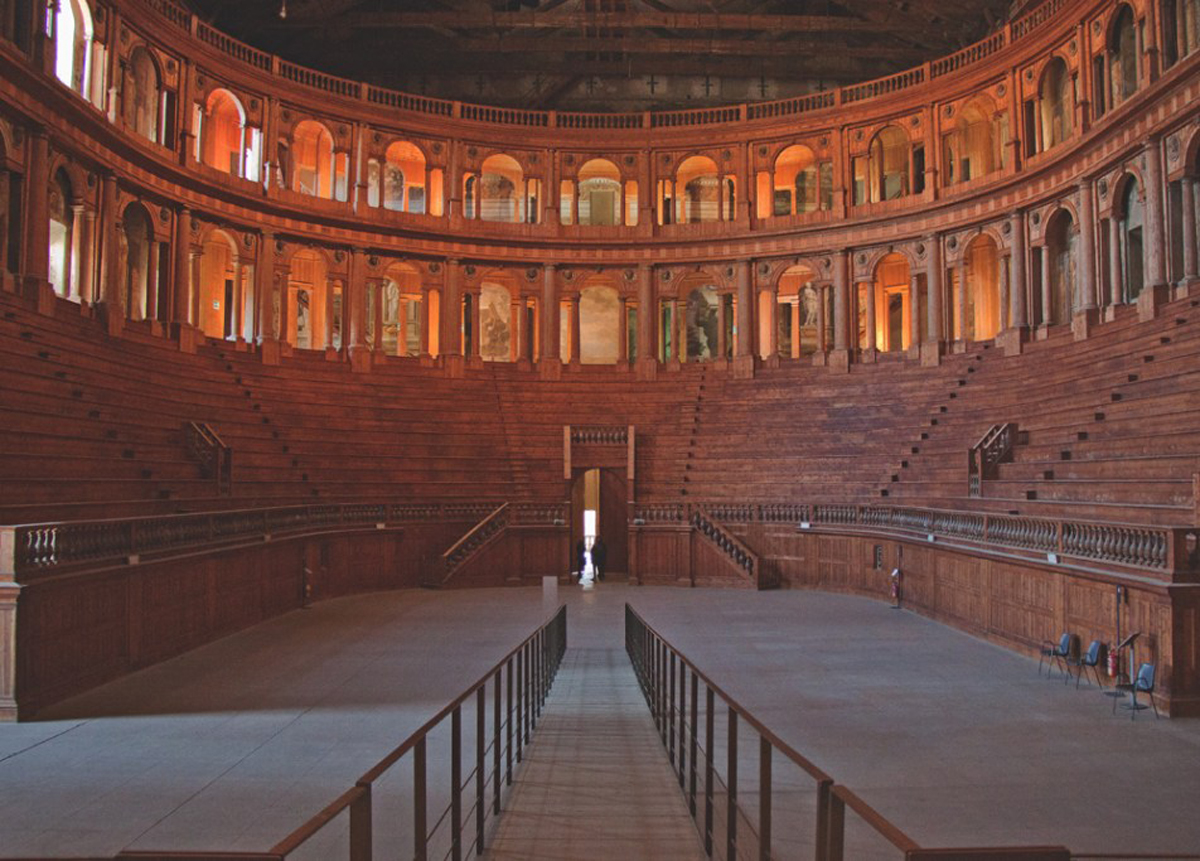 36. Matera
Under the radar places in Italy!
Found in Southern Italy, there is a lot to love about Matera. It is made up of a complex of cave dwellings that have been carved into the mountainside; making it quite a unique place to visit in Italy.
However, in the 1950s it was evacuated because the living conditions were so poor, and it is not quite as vibrant as it used to be in that sense. You will find that much of the area has been transformed into museums so that you can explore the caves freely, and there is even a magnificent cave church that you really do need to go and visit.
Why Matera is one of the most unique places to visit in Italy?
Matera is a city that teaches you not to judge a book by its cover. The city is home to a hidden, but sprawling underground cityscape. When you descend the stairways carved into the thousand-year-old stone, you will be amazed by the beauty of the converted cave dwellings.
37. Cortina d'Ampezzo
The best place in Italy for skiing
A ski resort in Northern Italy, how could you resist the slopes and good atmosphere that this location brings? It is actually part of the Dolomiti Superski area, and there are a huge number of courses that you can try out, as well as slopes that are dedicated to practising and performing tricks using skis or boards.
There is even an open-air museum, and if you don't fancy the idea of skiing, there are plenty of hiking trails that you can follow instead. Plus, at the end of it all, you can return to a wonderfully warm chalet to shake the cold off and really snuggle up. Cortina d'Ampezzo is one of the best skiing places in Italy and a perfect gateway to explore the Dolomites.
If it's your first trip around Italy or you don't know where to start exploring this gorgeous country, Dolomites is one of the best places to visit in Italy. With one of the most unique landscapes in Europes, the views are just stunning!
Why Cortina d'Ampezzo is one of the best places to visit in Italy?
Cortina is primarily a ski resort, and it's a beautiful one at that. The slopes are extensive and varied, and the views majestic. However, Cortina is not limited to skiing. The town has its share of history and culture to make it worth a visit in any season. It really is one of the most beautiful towns in Europe.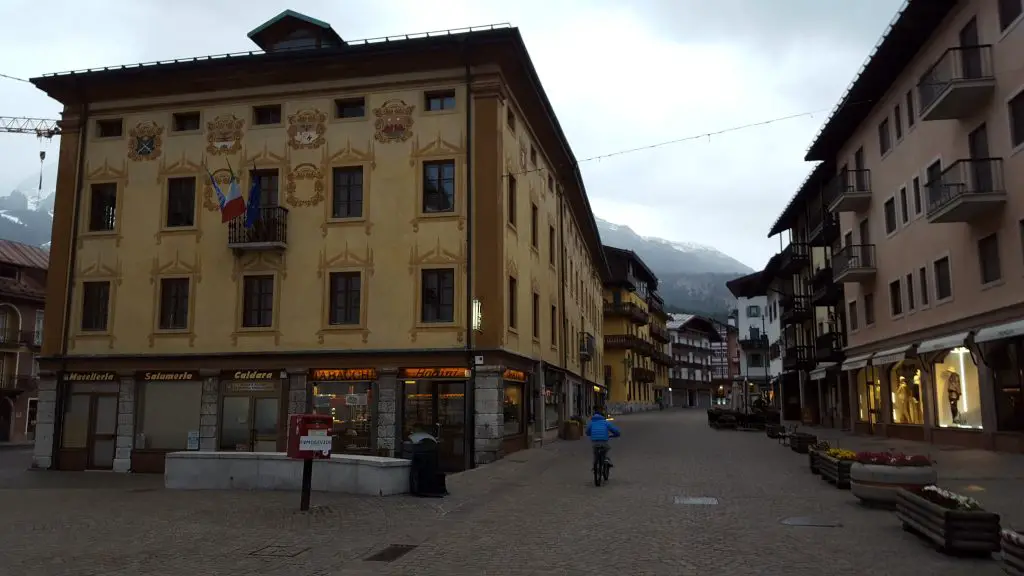 Trip to the Dolomites? Read more: Things to do in Dolomites – breathtaking views & incredible lakes included!
38. Lake Maggiore
Best offbeat places to visit in Italy!
Found on the south side of the Alps, it is the second-largest lake in Italy and the largest in southern Switzerland; since the lake and its shorelines are actually divided between the two countries.
There are actually quite a few towns and villages on the lake that you can visit, so you are never really short of places to go to. There are also three islands and two islets that can be sailed to if you fancy a quiet afternoon alone or with loved ones; and these are quite beautiful, much like the lake itself. In the summer, you might even get to attend the open-air festival that is held here.
Why Lake Maggiore is one of the best places in Italy for holiday?
As the second largest lake in Italy, Lake Maggiore spans through two Italian regions and into Switzerland. This refreshing destination is well known for its botanical gardens and elaborate villas. A visit here is like a breath of fresh air and is the perfect place to unwind.
Where is the best place to visit Italy for the first time?
For a first-time visit to Italy, one of the best places to consider is Rome. Rome offers a perfect introduction to the rich history, culture, and iconic landmarks of Italy. Here are some reasons why Rome is an excellent choice:
Historical Significance: Rome is home to some of the most renowned historical sites in the world, including the Colosseum, Roman Forum, Pantheon, and Palatine Hill. These ancient ruins provide a fascinating glimpse into the city's glorious past.
Vatican City: As the headquarters of the Roman Catholic Church, Vatican City is a must-visit. St. Peter's Basilica, the Vatican Museums (including the Sistine Chapel), and the Vatican Gardens are major highlights that offer breathtaking art and religious treasures.
Cultural Delights: Rome boasts a vibrant cultural scene with numerous art galleries, theaters, and opera houses. Piazza Navona, the Spanish Steps, and Trevi Fountain are iconic landmarks that showcase the city's charm and atmosphere.
Cuisine: Italian cuisine is world-renowned, and Rome offers an abundance of culinary delights. From mouthwatering pasta and pizza to gelato and espresso, you can indulge in authentic Italian flavors.
Accessible Location: Rome's central location makes it a convenient starting point for exploring other parts of Italy. From Rome, you can easily take day trips to destinations like Florence, Pompeii, and the Amalfi Coast.
While there are many incredible places to visit in Italy, Rome provides an ideal blend of history, culture, and accessibility, making it an excellent choice for first-time visitors.
How do you see the most of Italy in 10 days?
To see the most of Italy in 10 days, it's important to plan your itinerary strategically and prioritize key destinations. Here's a suggested itinerary that allows you to experience a variety of highlights across the country:
Day 1-3: Rome
Start your trip in Rome and dedicate a few days to explore its historical sites, including the Colosseum, Roman Forum, Vatican City (St. Peter's Basilica and the Vatican Museums), and other iconic landmarks. Immerse yourself in the city's atmosphere and enjoy its vibrant streets and culinary delights.
Day 4-5: Florence
Take a train from Rome to Florence, known for its Renaissance art and architecture. Spend a couple of days exploring the city's treasures, such as the Duomo, Uffizi Gallery, Ponte Vecchio, and the charming streets of the historic center. Consider taking a day trip to the nearby towns of Pisa or Siena.
Day 6-7: Cinque Terre
From Florence, travel to the picturesque region of Cinque Terre on the Ligurian coast. Spend a couple of days hiking the scenic trails that connect the five colorful seaside villages (Monterosso, Vernazza, Corniglia, Manarola, and Riomaggiore). Take in the stunning coastal views and savor fresh seafood.
Day 8-9: Venice
Next, head to the enchanting city of Venice. Explore its canals, bridges, and beautiful architecture, including St. Mark's Square, Doge's Palace, and Rialto Bridge. Enjoy a gondola ride, wander through the narrow streets, and savor Venetian cuisine.
Day 10: Amalfi Coast
End your trip on a high note by visiting the breathtaking Amalfi Coast. Take a train or flight to Naples, and from there, travel to the Amalfi Coast. Explore the picturesque towns of Positano, Amalfi, and Ravello. Enjoy the stunning coastal views, relax on the beaches, and indulge in local cuisine.
This itinerary provides a glimpse of Italy's major highlights, including historical landmarks, art, coastal beauty, and charming cities. Keep in mind that travel times can vary, so plan accordingly and consider using high-speed trains or flights to optimize your time.
Where do Italians like to go on holiday?
Italians have a diverse range of preferred holiday destinations, both within Italy and abroad. Here are some popular choices among Italians for vacations:
Coastal Destinations in Italy: Italians often flock to the country's beautiful coastal regions during the summer months. The Amalfi Coast, Sicily, Sardinia, Puglia, and the Italian Riviera (including destinations like Portofino and Cinque Terre) are among the favored spots. Italians enjoy the beaches, Mediterranean climate, and the opportunity to relax and unwind by the sea.
Lakes in Northern Italy: The Italian Lakes region, particularly Lake Como, Lake Garda, and Lake Maggiore, is a favorite holiday destination for many Italians. These lakes offer stunning natural beauty, charming towns, water activities, and a pleasant climate.
Cultural Cities: Italians appreciate the rich cultural heritage of their own country and often explore historic cities like Rome, Florence, Venice, and Naples. These cities offer a blend of art, history, architecture, and culinary delights that Italians enjoy immersing themselves in.
Mountain Retreats: The Italian Alps and Dolomites are popular among Italians who enjoy outdoor activities such as hiking, skiing, and mountaineering. Destinations like Cortina d'Ampezzo, the Aosta Valley, and Trentino-Alto Adige are sought-after for their breathtaking mountain landscapes and recreational opportunities.
European Destinations: Italians also venture beyond their borders for holidays. Popular European destinations for Italians include France (particularly the Côte d'Azur and Provence), Spain (including Barcelona and the Balearic Islands), Greece (especially the Greek islands), and Croatia (especially the Dalmatian Coast).
It's important to note that preferences can vary among Italians based on personal interests, traditions, and regional differences. Some may prefer a relaxing beach holiday, while others may seek cultural exploration or outdoor adventures.
Best places to visit in Italy FAQ:
Best places to visit in Italy to go on holiday
Amalfi coast is a must-visit region in Italy – perfect for a holiday in Italy.
What's the most beautiful city in Italy?
Venice is the most stunning city to visit in Italy it is also one of the most romantic places in Europe – perfect for a weekend trip!
Best places to visit in Italy that aren't touristy
Sardinia and the Dolomites are some of the less touristy Italian places to visit.
Italy, often hailed as one of Europe's top holiday destinations, offers more than just a travel checklist. It promises enriching experiences, from the sun-kissed beaches of southern Italy to the historical marvels in its cities. Delve into unique adventures in lesser-known spots, or revisit the famous places that have made Italy a bucket list favorite.
Whether you're planning a romantic getaway, seeking the best holiday in Italy away from the tourist crowds, or aiming to uncover the top 5 places to visit, Italy delivers. Rediscover its charm, beauty, and the countless reasons it remains an unparalleled Italian holiday destination.
How many of the above places in Italy have you visited?
Italy is full of amazing places to visit! Whether you are looking for a summer destination or a place to ski in Winter you will find many stunning destinations in Italy – one of the best countries to visit in Europe! Learn more when is the best time to visit Italy.
Don't wait! Book your next holiday in your favourite place in Italy 🙂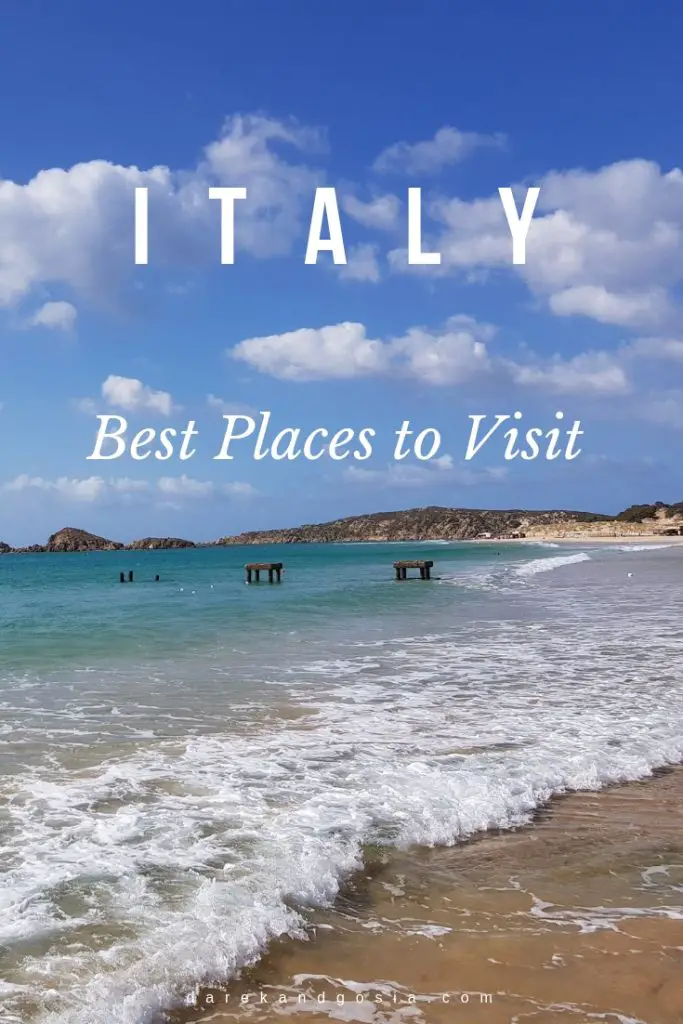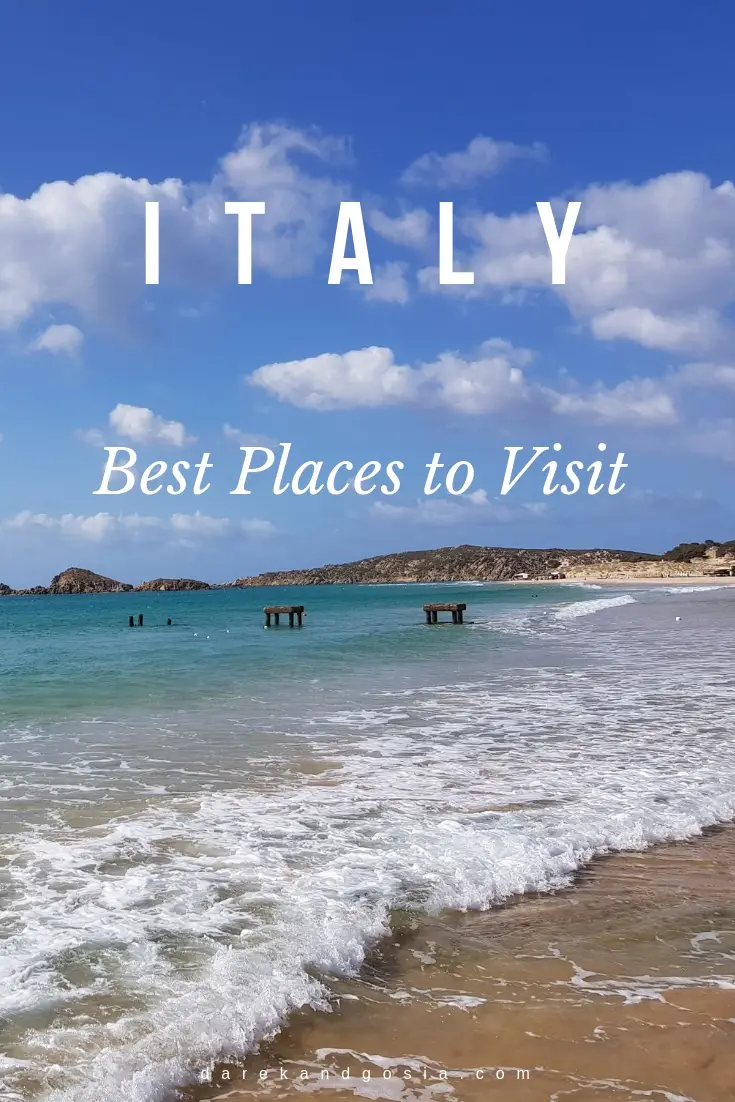 Articles you may like: