Going to Hallstatt in Austria's mountainous Salzkammergut region? Learn about our experience and if it is worth visiting Hallstatt.
Set in a beautiful mountainous region of Austria, the town of Hallstatt is well known for its fairy-tale-style beauty. It is regularly regarded as one of the most beautiful towns in Europe and without a doubt a star attraction in the Salzkammergut region of Austria.
But is Hallstatt worth visiting or is it easier just to admire the pictures? 🙂
From quaint Alpine houses to historical alleyways; the photo opportunities are endless. Furthermore, the town looks great all year round thanks to the snow-capped mountains in the background.
If you are planning to visit Austrian Alps, there is a huge chance you have Hallstatt on your itinerary. Let's see if you will keep it after reading this article 😉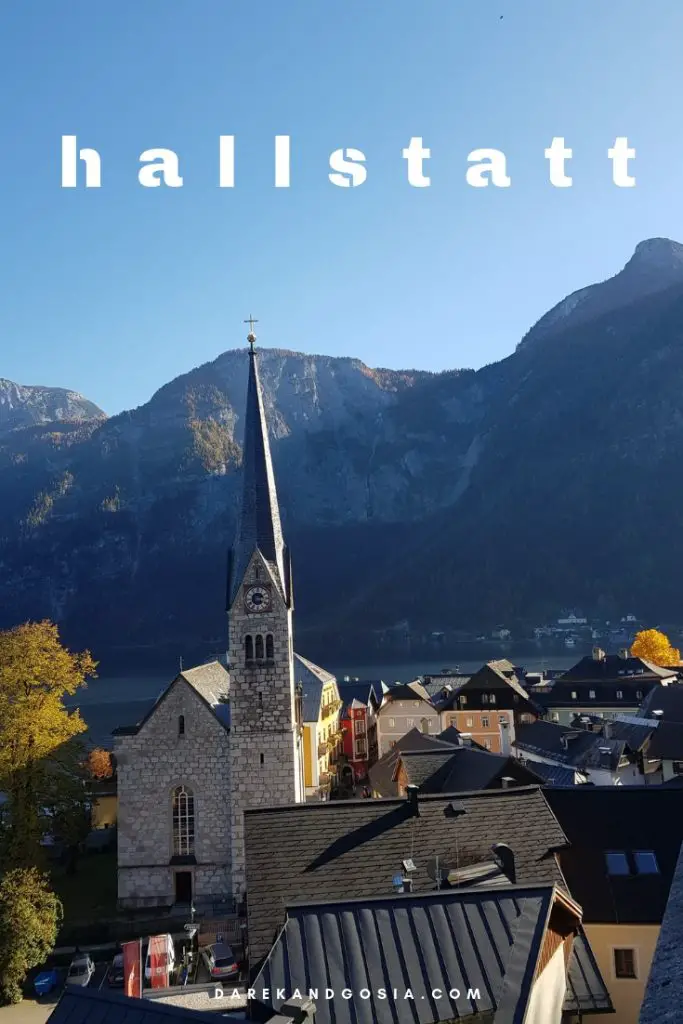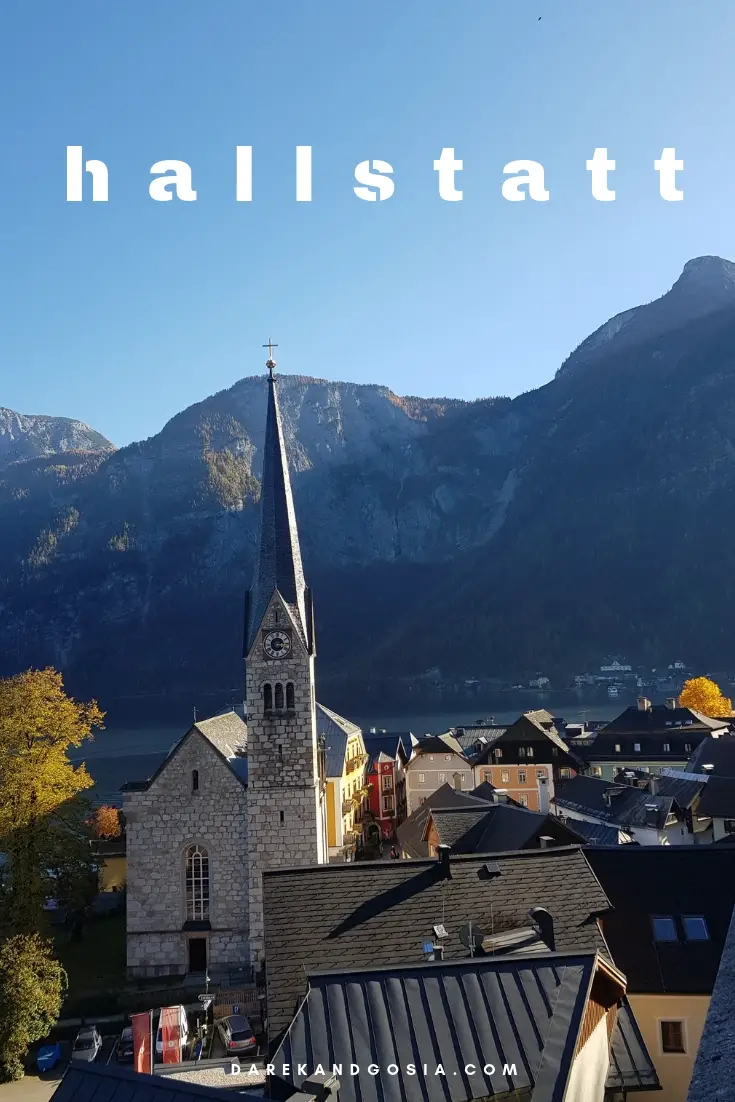 Where to stay in Hallstatt Austria?
If you are looking for the best Hallstatt Austria hotels, the good news is that there is no shortage of amazing places to stay during your trip to Hallstatt in Austria. Please see below some of the TOP hotels in Hallstatt and around that we have selected for you.
Best places to stay in Hallstatt Austria:
"Heritage Hotel is located in the car-free historic centre of the UNESCO World Heritage town of Hallstatt in Upper Austria's Salzkammergut region. It offers free wired internet access in the rooms and free WiFi in all areas."
"Authentic Hallstatt is located in Hallstatt, a 2-minute walk from Museum Hallstatt, 0.6 miles from Salzwelten Hallstatt, as well as a 17-minute walk from Hallstatt. Featuring garden and mountain views, this apartment also includes free WiFi."
Where is Hallstatt Austria?
Where is Hallstatt located? Hallstatt is situated in northern Austria on the western shores of Lake Hallstatt. In the intersection of national roads 166 and 145, the town is easily accessible and just an hour's drive from Salzburg.
Most tourists visiting this town would actually drive from Salzburg to Hallstatt and the reason is that Salzburg is Hallstatt's nearest airport. You can also book a Hallstatt tour in Austria from Salzburg:
Travelling here has not always been easy. In fact, up until the end of the 19th century, the only way to access the town was by boats or narrow paths. Now, there are still restrictions on the area, as the UNESCO World Heritage List has recognised the town and region.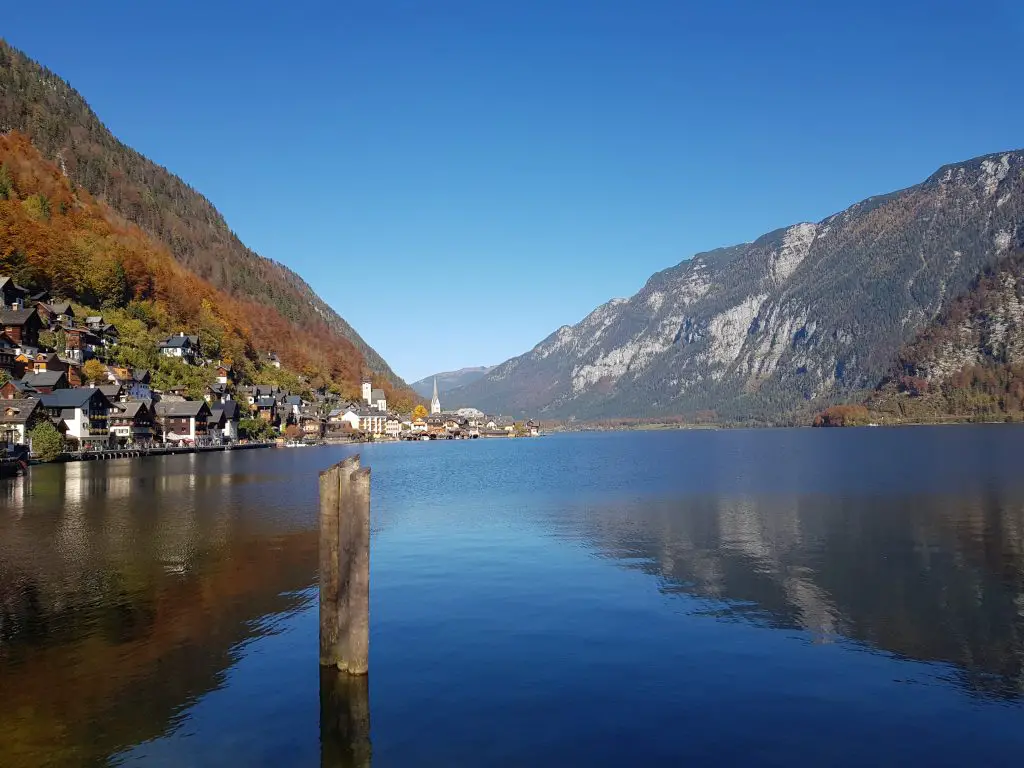 Can I visit Hallstatt by car?
How to get to Hallstatt? Most people spend only one day in Hallstatt so it is highly recommended to rent a car for your trip to Hallstatt. But it's not possible to enter the centre of Hallstatt by car as the appearance is fiercely protected and regulated. However, there are plenty of parking areas in Hallstatt for you to leave your car.
Although, these are in demand and can be challenging to find a space during the height of the summer season. In this case, buses and coaches may be easier.
How to go to Hallstatt?
Vienna to Hallstatt by car
If you fancy experiencing the famous Vienna to Hallstatt scenic drive, then you have to expect at least 3 hours behind the wheel. The distance between Hallstatt and Vienna is around 300km and the fastest route will take you a good 180-200 minute drive.
A Vienna to Hallstatt day trip is probably a tricky one but if you consider spending a weekend around Hallstatt then it's 100 work driving!
There is also a Vienna to Hallstatt train but it will require transfers and takes around 3 hours and 30 minutes.
Getting to Hallstatt from Salzburg
Looking for a day trip from Salzburg to Hallstatt?
You have really two options – either a Salzburg to Hallstatt tour or going from Salzburg to Hallstatt by car! If you look at Hallstatt Austria map you will see that the driving distance to Hallstatt is just above 1 hour – perfect for a Hallstatt summer trip!
Car rental Hallstatt
Looking for Hallstatt car rental companies? Check the prices and book a car!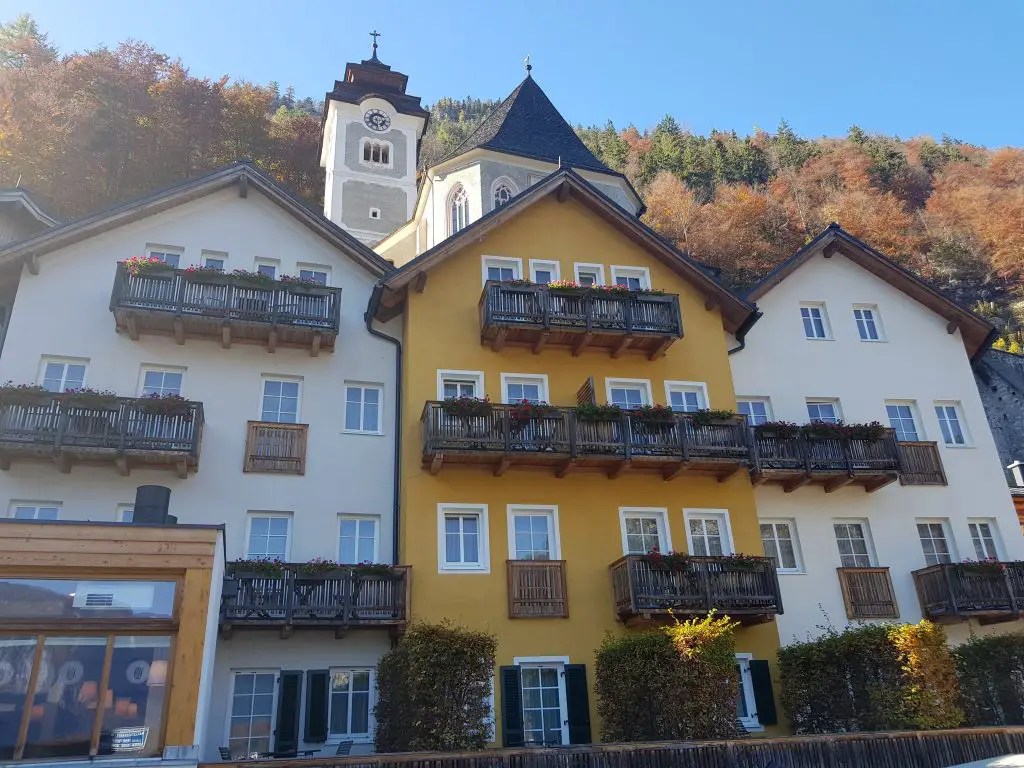 How far is parking from Hallstatt town?
Parking in Hallstatt costs three euros an hour (in the designated spaces) and is only a short walk from the centre. This is undoubtedly a walk you'll enjoy as the lines of prettily coloured houses comes into view.
If you're quick and planning a whistle-stop tour, you can see Hallstatt in an hour, but it is worth lingering for at least a few hours to make the most of the views.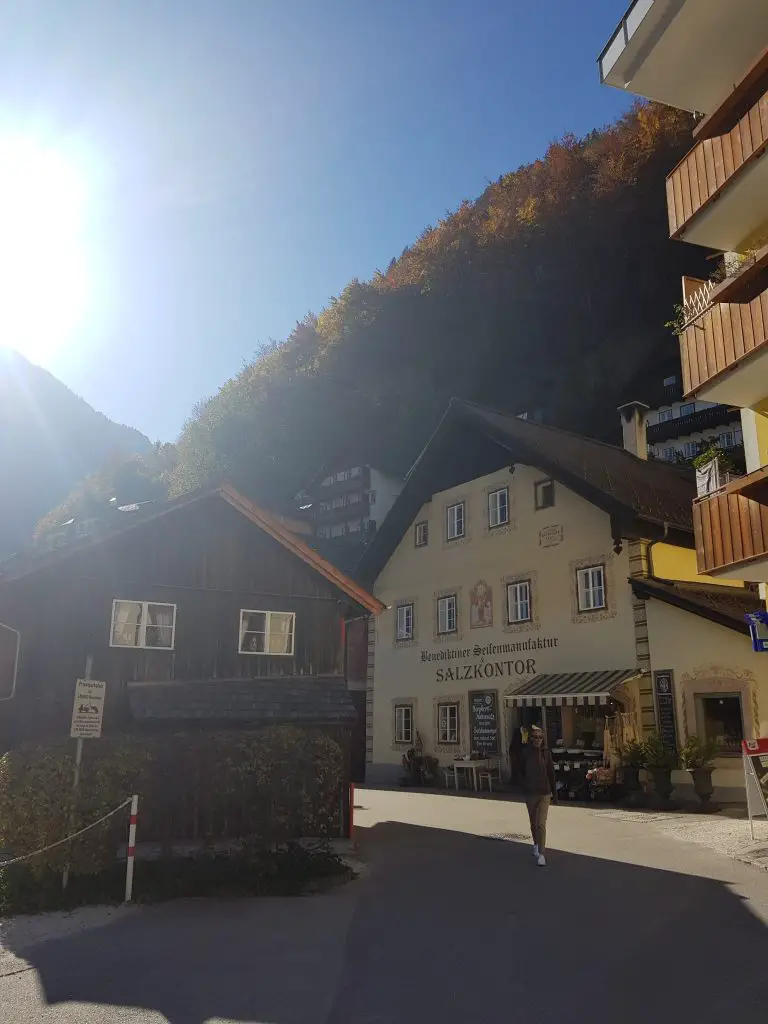 Hallstatt – What to expect?
Due to its popularity and feature with UNESCO, Hallstatt is popular and heavily adapted to tourism. Some call it the most romantic destination in Europe! The town is full of small shops that sell local produce such as the salt that is extracted there. There is also plenty of restaurants that serve local specialities.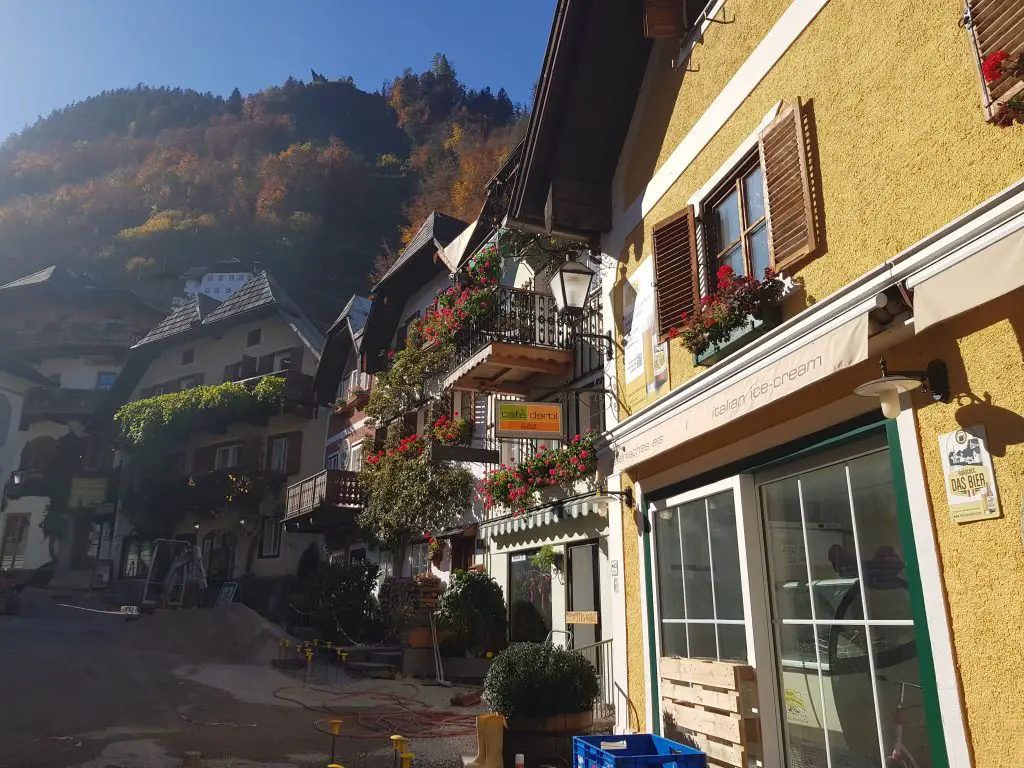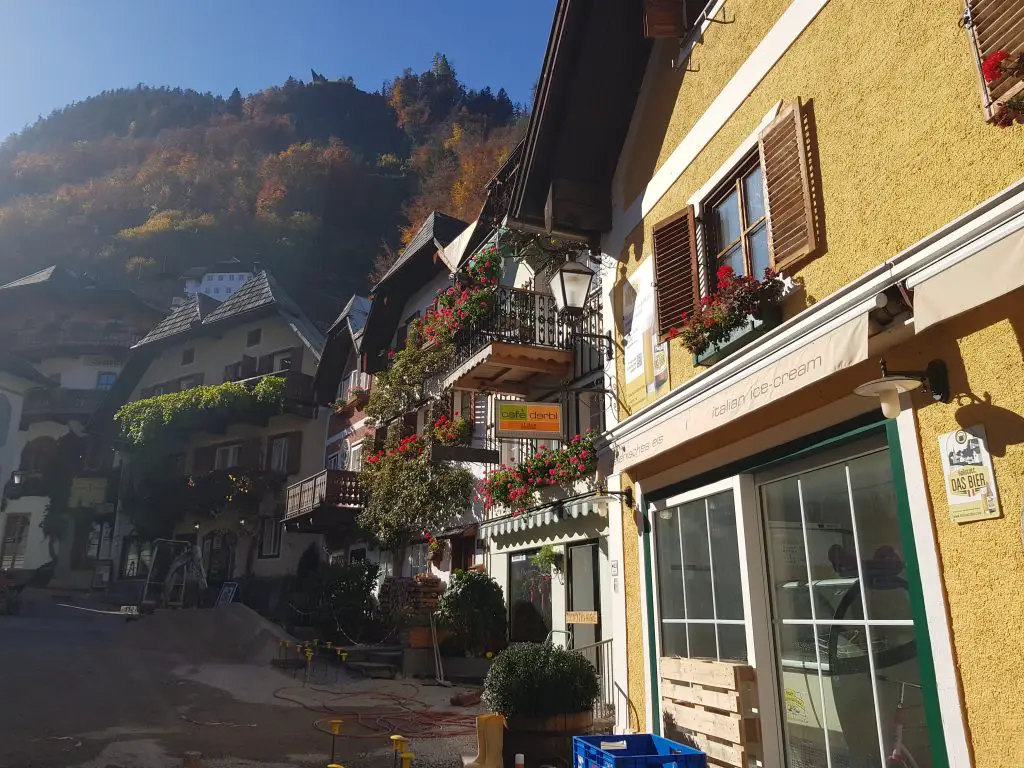 As a result of the influx of tourists, prices are tailored to suit that market. There are many shops selling the same generic souvenirs. However, the fact that the town is so heavily regulated means that the beauty of the landscape and town itself will never be lost to commercial tourism.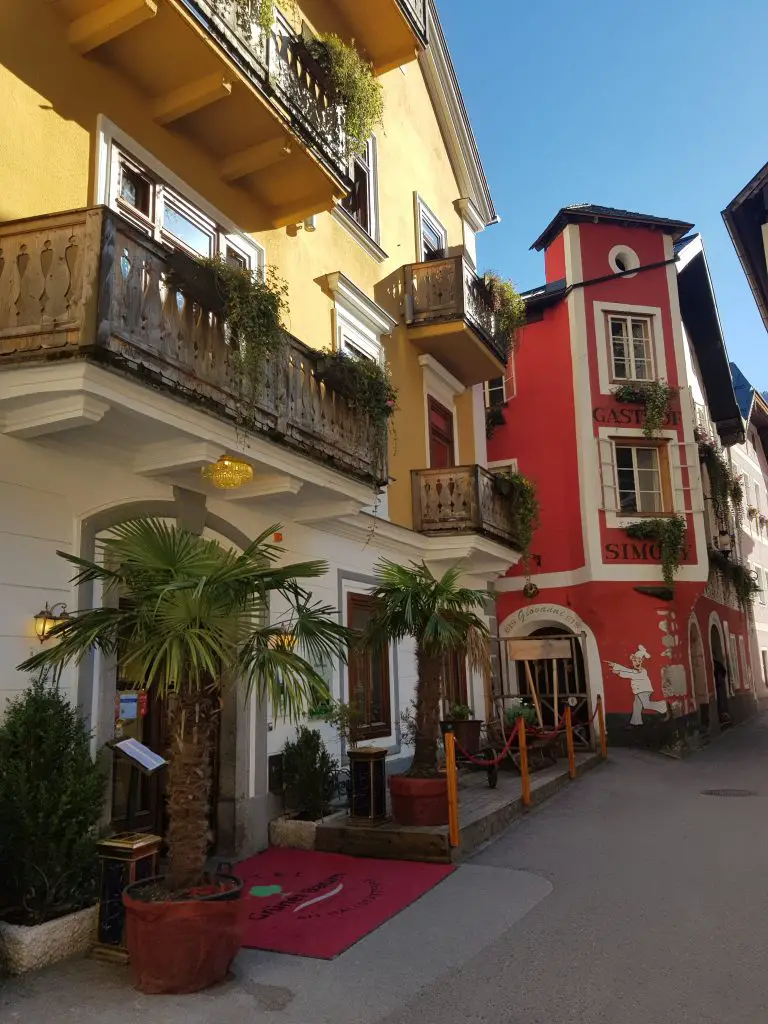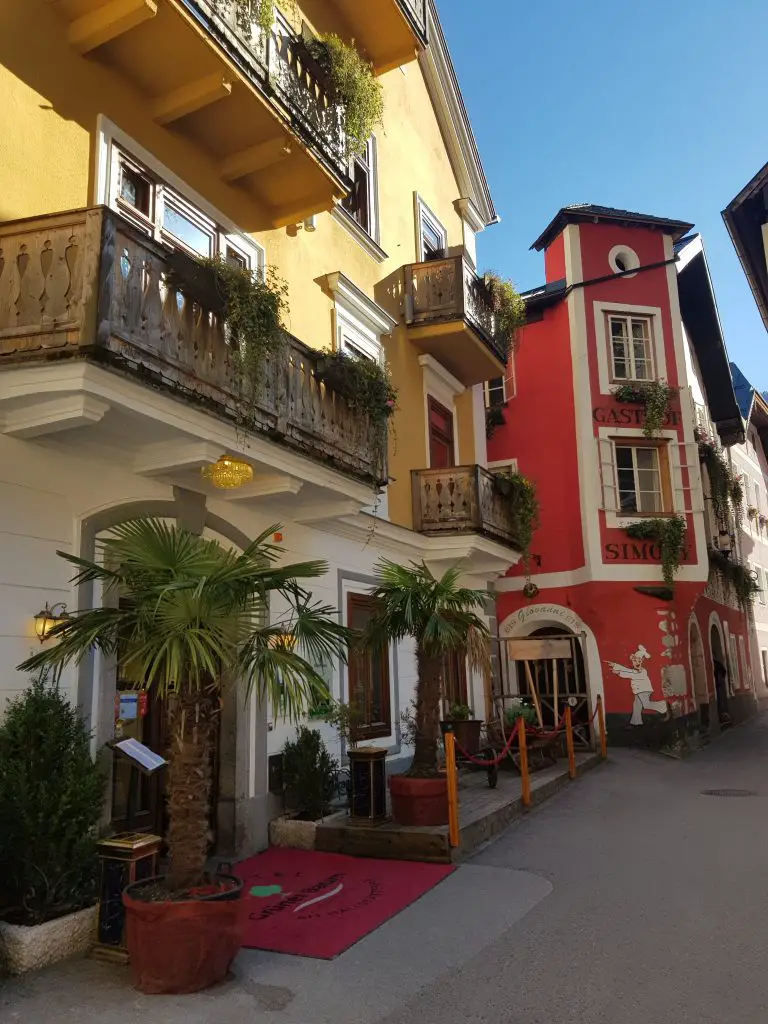 Tourism in Hallstatt is at its peak in summer. If you want to experience Hallstatt without the crowds, plan your visit in the spring or autumn months. We visited Hallstatt Austria in October – and it was a perfect time 🙂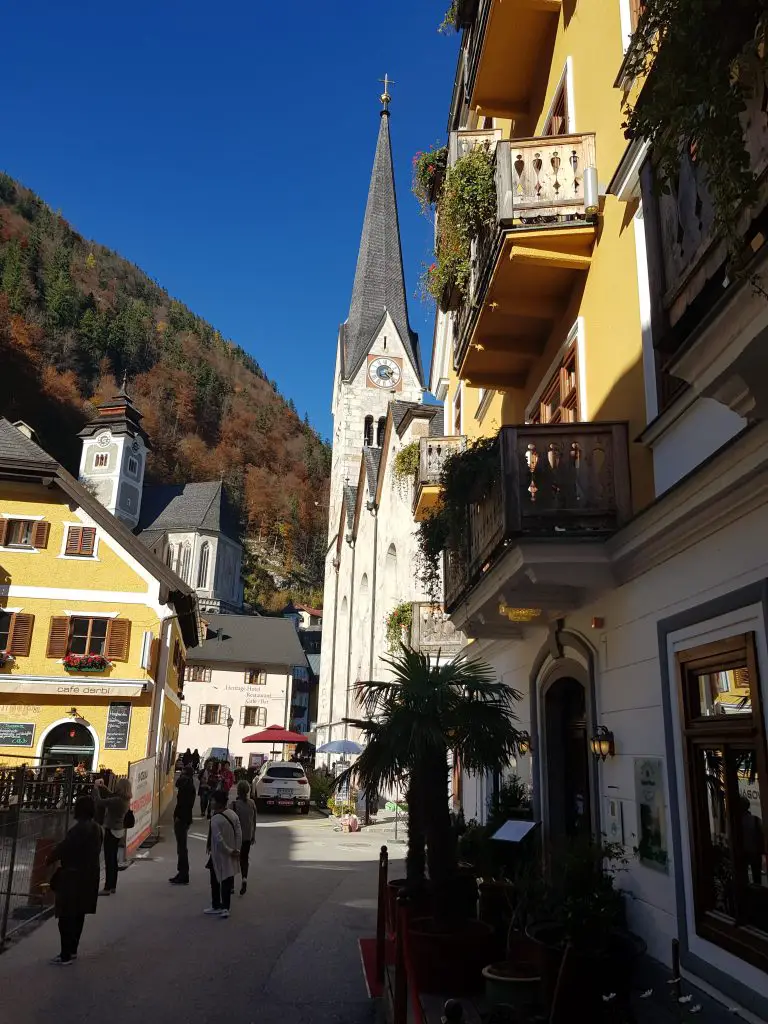 Why is Hallstatt famous?
The main attraction of Hallstatt is the beautiful view of a typical Alpine setting. Surrounded by steep, snow-capped mountains, the picturesque blue lake provides the calm and tranquillity that every traveller seeks. The coloured wooden houses are so perfect and orderly that every snap of your camera is a picture-postcard view.
Hallstatt tourism is massive! So whether you are planning a Hallstatt Austria summer tour or short Salzburg to Hallstatt day trip you can be sure that there will be 1000s of people. Everyone wants to see this famous town! 🙂
You can even rent a small boat and admire the view of the Hallstatt town from the middle of the lake – just stunning!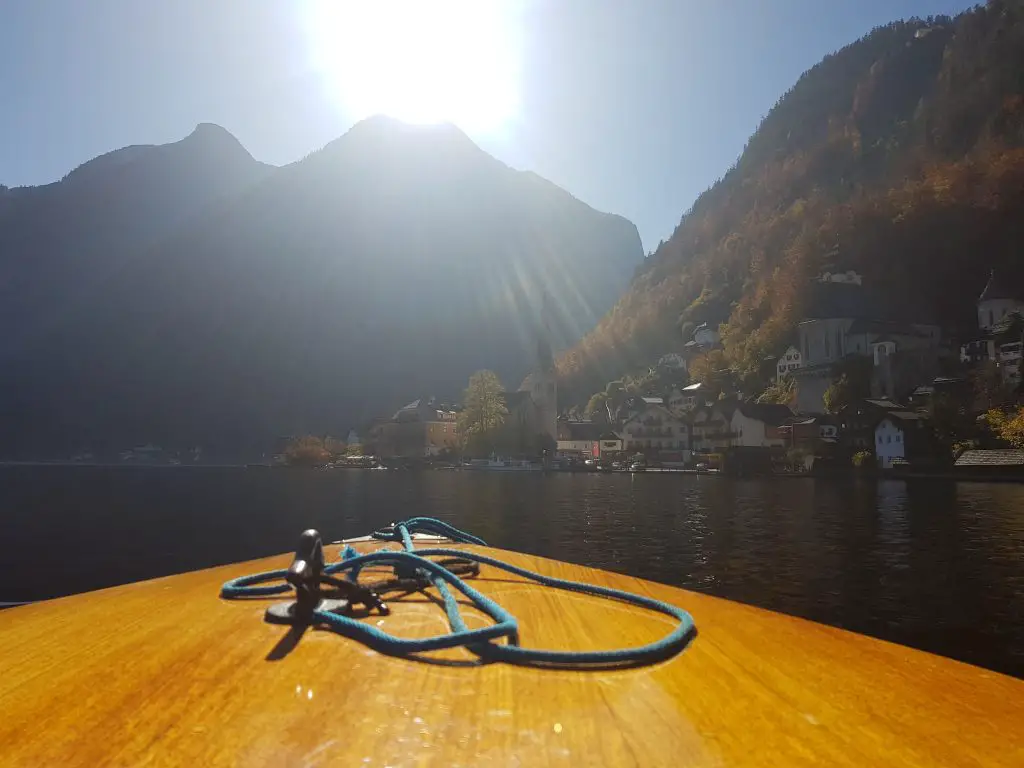 The view of Hallstatt is so beautiful and so 'wanderlust' that China has built an exact replica of Hallstatt in China. Just so more people can benefit from the incredible view.
Sounds perfect right? The views certainly are. However, one slight drawback is how touristy the town is. Instead of feeling like an authentic and liveable town, it can feel more like a living museum.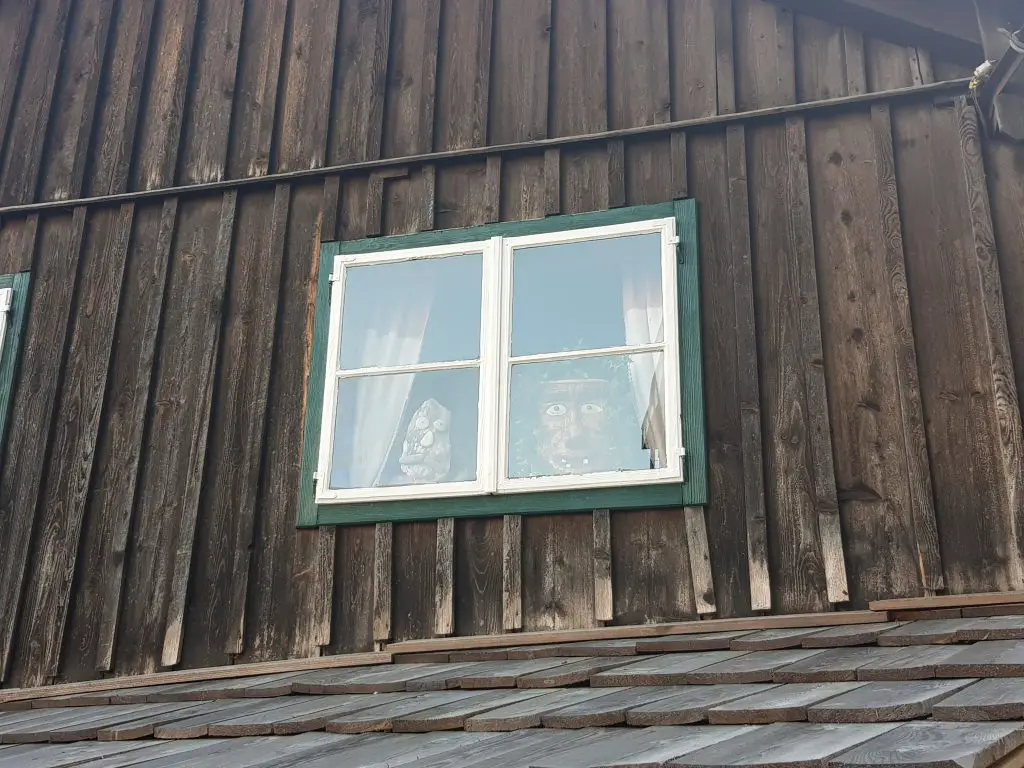 Things to do in Hallstatt Austria
What to do in Hallstat Austria? As soon as you get to the lake, it will be hard to tear yourself away, and many will sit there, contemplating its beauty for hours on end.
However, if you need to get moving, walking throughout the town offers yet more beauty, window-shopping and a chance to peak into a stunning neo-gothic church.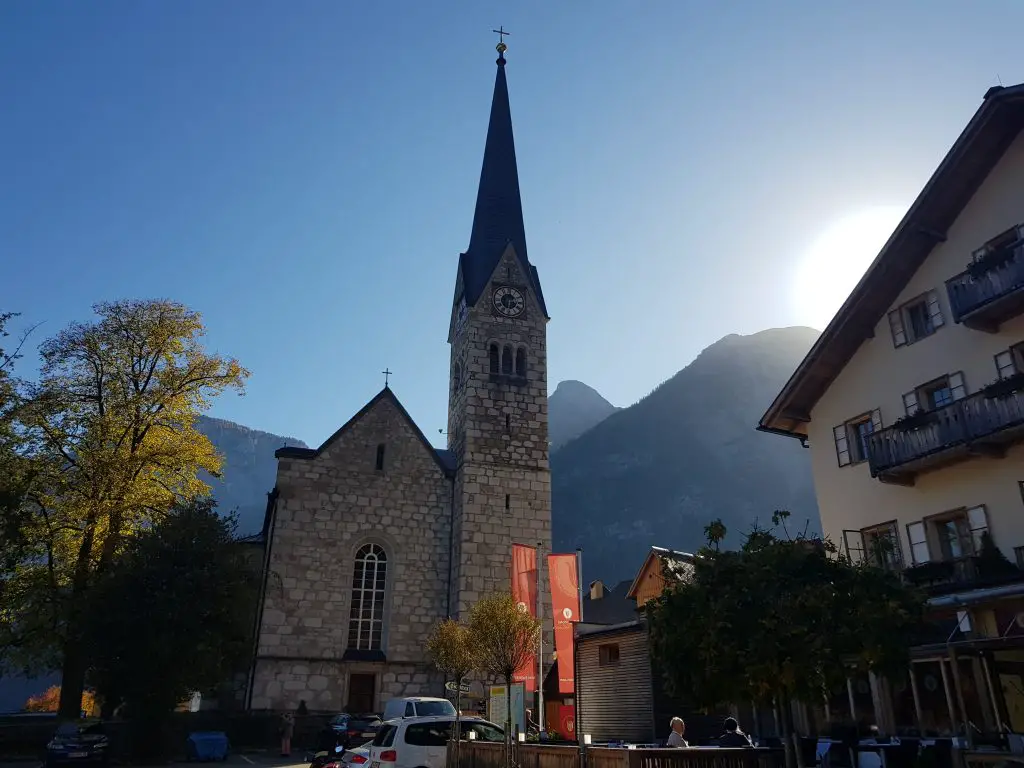 Looking for Hallstatt things to do? There are not many attractions in Hallstatt apart from the famous and world's oldest salt mine. Mining in the region dates back to the Iron Age, and the visitor centre here takes you back through the history of the salt mine.
The salt mine is at the top of the hill, and while you can walk to the mine on a hiking trail, a more relaxing way to get there is to take the cable car which gives you a mesmerising bird's eye view. At the top of the hill, there are several viewing bridges, including one that provides a fantastic view of a waterfall. The mine costs around 30 euros per person while the cable car costs 16 euros for a return trip. If heights aren't your thing, then head back to the lake and enjoy a peaceful boat trip.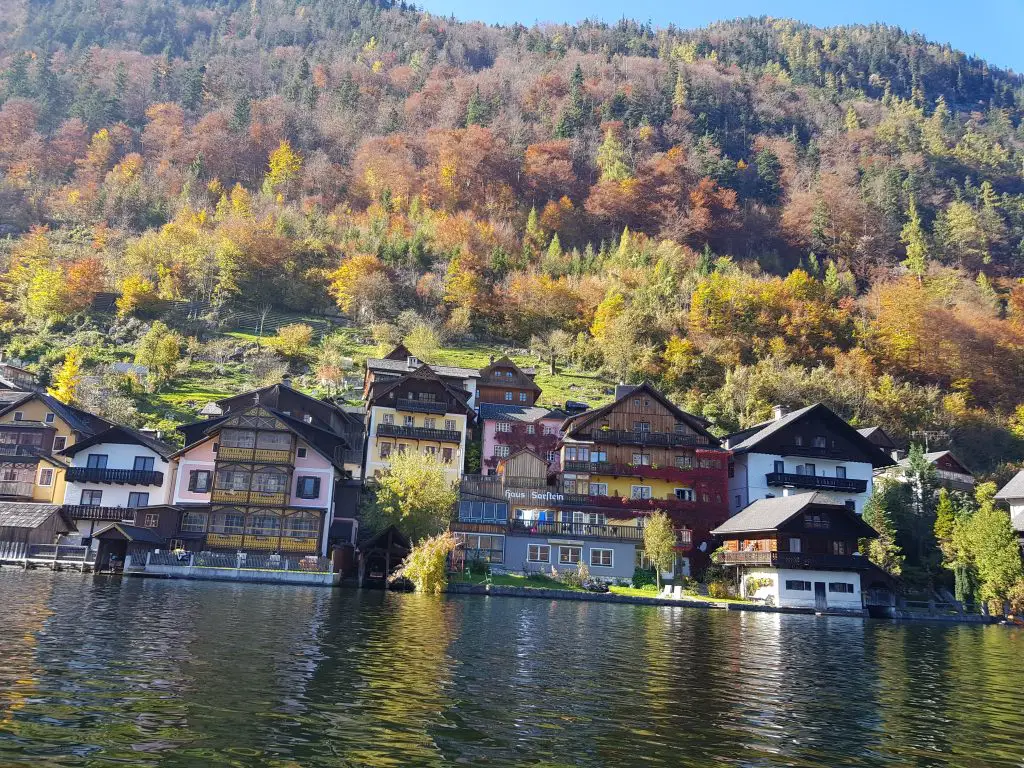 What to do in Hallstatt Austria? Another attraction is a burial ground that includes a 'skull chapel'. It is home to over 1,200 skills and many bones from the dead inhabitants of the area. This can be visited for just a small fee.
If nature is your main thing, go for a day trip to Schafberg Mountain – the best mountain in the Austrian Alps! The views there are spectacular! 🙂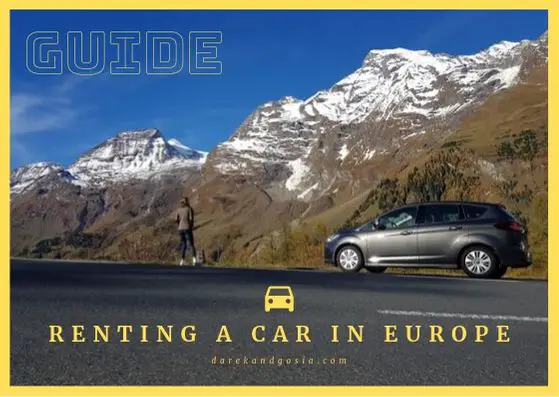 Why you should visit Hallstatt?
Despite how busy the town can be, the views are unmatchable and definitely need to be seen in person. Considering it is thought of as the most beautiful location in Europe, you'll certainly want to see if it lives up to the hype.
Planning to travel from Vienna to Hallstatt? Hallstatt is one of the most popular day trips from Vienna so make sure you go for this day-long adventure while visiting the capital of Austria 🙂
It really is one of the most beautiful towns in Europe.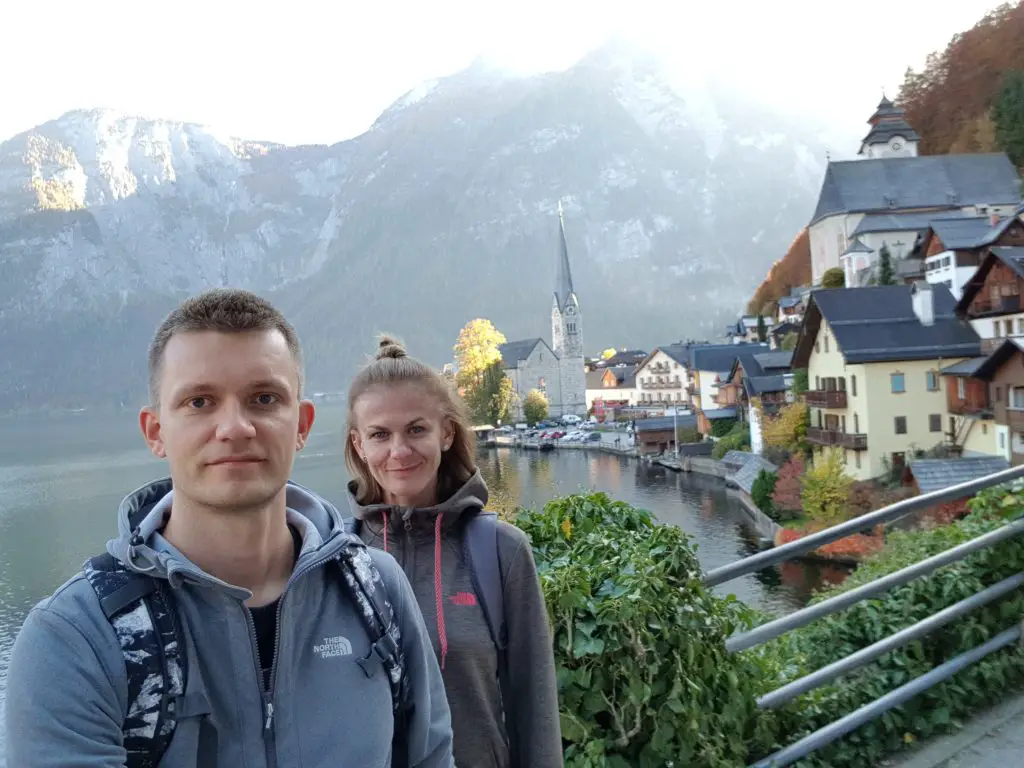 So, is Hallstatt worth visiting?
Let's be honest! There is not much to do in the town and you wouldn't like to spend days in Hallstatt. It's probably only worth adding to your itinerary if you are visiting & exploring more of the Salzkammergut region and local area – there are also other stunning things to do in Austria. Believe us – it's worth visiting all of them! 🙂
Considering its proximity to Salzburg, it is well worth a day trip if you're heading to northern Austria for a holiday or to explore this fascinating area.
Is Hallstatt in Austria on your travel bucket list?
If you liked our article about Hallstatt, then please check out the below posts too: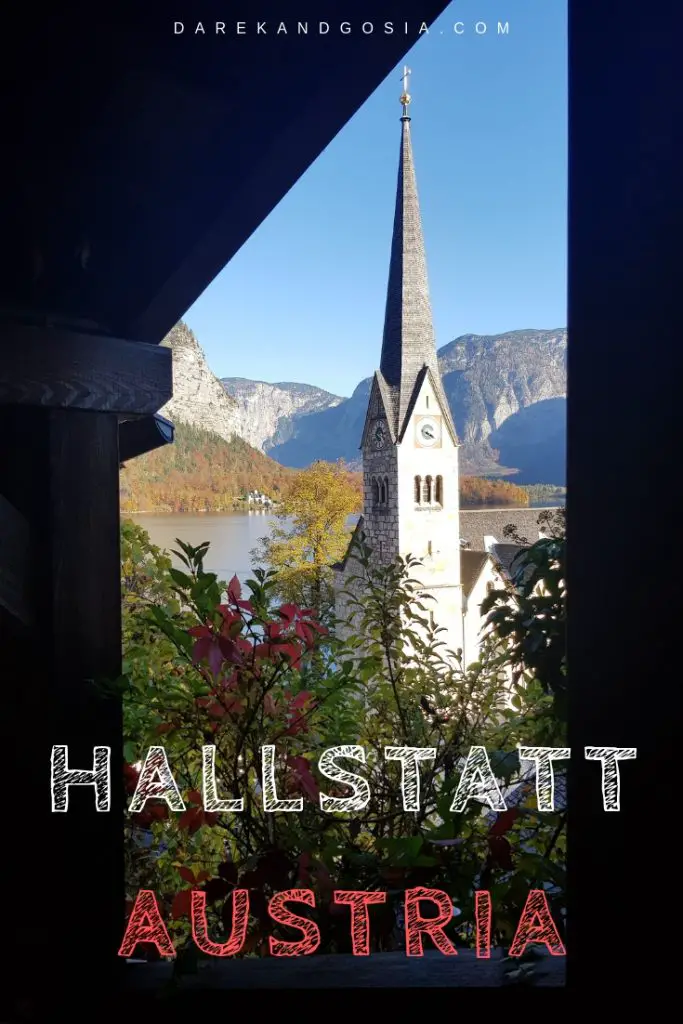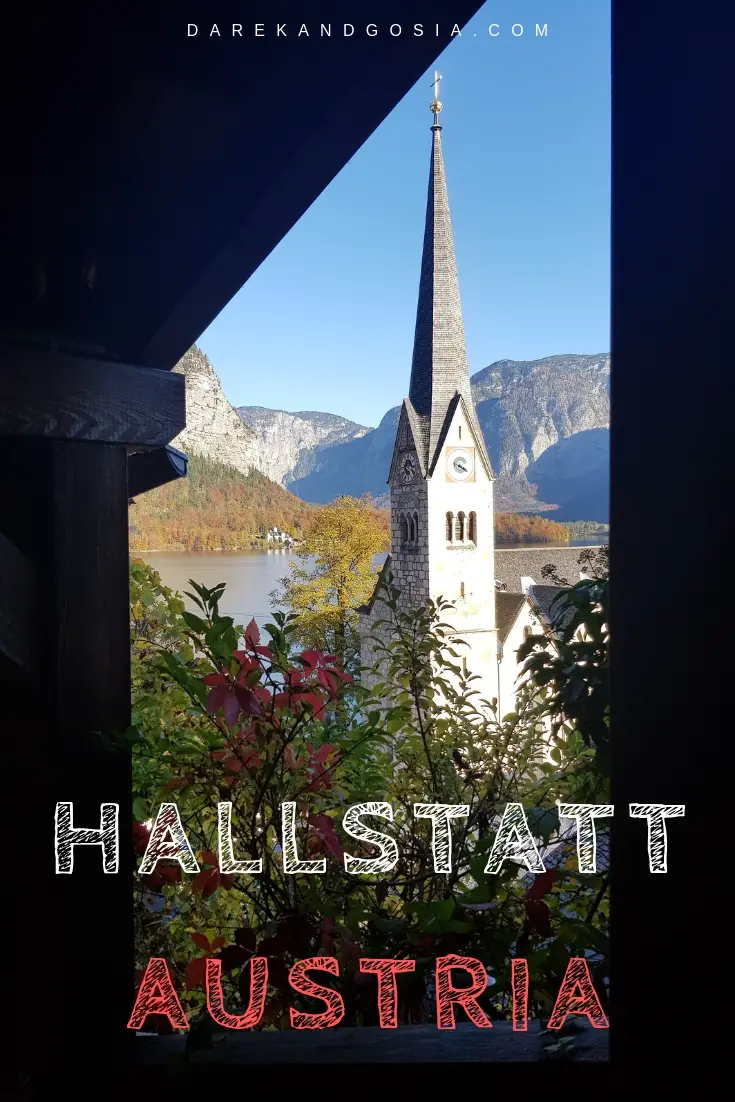 Hallstatt Austria FAQ
How to go from London to Hallstatt?
Book a flight to Salzburg –> rent a car at the airport –> drive to the beautiful town of Hallstatt in Salzkammergut!
Things to do in Hallstatt in winter:
What to do in Hallstatt in winter? There are many Hallstatt attractions you can visit in winter: Altaussee Salt Mine, The Bone House or take a Magical Christmas Tour around Halstatt.
What is the nearest airport to Hallstatt?
Salzburg airport will be the closest airport to Hallstatt Europe.
How long do you need in Hallstatt?
How many days in Hallstatt? Most people visit the town in one day (5-7 hours to be precise) but you should consider spending 2 days around the town to fully appreciate its charm.
Which is better Salzburg or Hallstatt?
Hallstatt is a compact town perfect for a day trip but Salzburg is a mid-size city great for a weekend trip or as a base from which you can explore nearby towns, villages and other attractions.
What is the name of Hallstatt lake?
Hallstätter See offers many water sports opportunities, boating & nearby hiking around this mountain lake!
Best place to take stunning Hallstatt Austria pictures?
Get an electric boat and take a picture (or two) from the middle of Hallstatt lake!
Popular activities & things to do in Hallstatt:
If you consider visiting the town, then book one of the top Hallstatt Austria things to do:
Articles you may like: