Buckinghamshire is one of the best counties in the UK – from chocolate box villages, amazing market towns to stunning countryside, there are hundreds of things to do in Buckinghamshire!
Buckinghamshire is thought, by some, to be a somewhat uninteresting area of England. But it's not so! This picturesque county has plenty of offer its visitors, including a range of historical sites and top British villages.
The county isn't too far from select family entertainment sites, either – such as Gulliver's Land in Milton Keynes, which is just over half an hour away by car.
If you are looking for some of the best places to visit near London, then Buckinghamshire has to be very top on your list!
Buckinghamshire is also in the top 10 weekend break destinations in the UK, so there must a reason or two for that 😉
Before we cover the best places to see and top things to do in Buckinghamshire and some of the best villages near London located in this county, let's cover some of the main facts about this county.
Where is Buckinghamshire located?
Buckinghamshire is located in the South East of England. Of this part of England, Buckinghamshire is the most northern county and borders several other large counties of the country. Those include Greater London, Oxfordshire, and Northamptonshire.
Main cities and towns in Buckinghamshire
Milton Keynes
High Wycombe
Aylesbury
What is Buckinghamshire famous for?
Buckinghamshire has many notable traits and a great amount of history within its borders. The county is well-loved for its open countryside, especially Chiltern Hills, which are an Area of Outstanding Natural Beauty.
As well as the countryside, Buckinghamshire is also home to The Ridgeway Path; a long footpath that runs through the county. The Ridgeway is called Britain's oldest road and was used by a number of travellers, merchants, soldiers, and more. It's said to date back to prehistoric times.
There are plenty of other historical and wonderful locations to visit in Buckinghamshire, which you can learn more about further down this article. See the section "Top places in Buckinghamshire".
From spa breaks Buckinghamshire to Buckinghamshire towns there is really much to explore.
How far is Buckinghamshire from London?
Buckinghamshire really isn't too far from London all things considered. By car, there are two main routes that drivers usually choose from: The M1 and A41 route, and the M25 and A41 route. These are the two quickest ways to get to the city of London from the county of Buckinghamshire. Both routes take just over an hour and you'll be looking at between 45 and 54 miles for your journey.
Now, if you're travelling by train, it's a bit different, but the travel time is extremely similar. You'll be travelling for between 1 hour 20 minutes and 1 hour 40 minutes, depending on your route. Trains to Buckinghamshire typically go through London Marylebone Station. The fastest train route would then force you to change at Aylesbury to get to the part of Buckinghamshire you'd like to be in. So, if you don't drive, get the London to Buckinghamshire train!
Fun fact: If you were to walk from London to Buckinghamshire, it would take you just under 14 hours!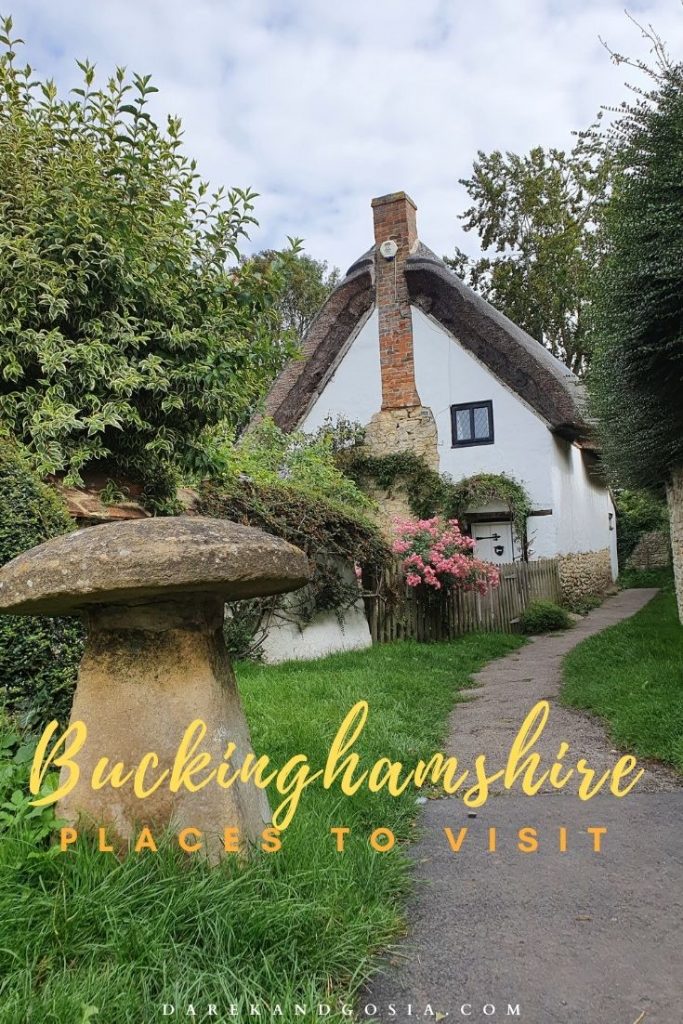 Explore the best places to visit in Bucks England and top ideas for things to do in Buckinghamshire this weekend:
Top places in Buckinghamshire:
1. Amersham
What to do in Buckinghamshire? Amersham is one of the Chilterns' market towns. There are two distinct sections that make up this town: Amersham on the Hill and Old Amersham. Amersham on the Hill is a raised area that houses a modern settlement, while Old Amersham sits below it in the valley of the River Misbourne.
Old Amersham is full of medieval housing and has a 17th-century market hall that hosts a small market every Saturday.
It really is one of the best places to visit in Buckinghamshire.
For a really great place to stay, check into Kings Arms Hotel – you will 100% love it.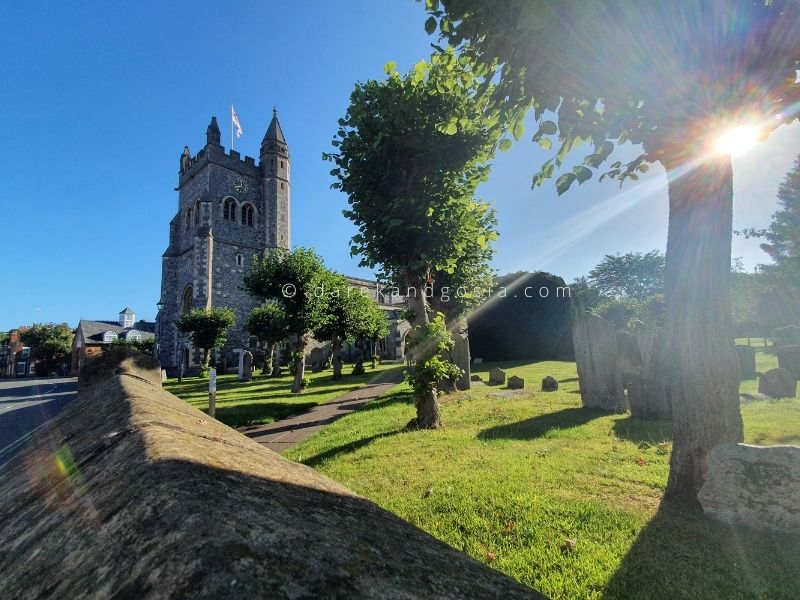 2. Fingest
Nice places to visit in Buckinghamshire? Just six miles outside of High Wycombe, Fingest is a small village with a lot of character. This village is part of the Chilterns area of Outstanding Natural Beauty, which makes it a pleasant place to visit if you're looking to stay away from popular cities.
It really is a must-have on Buckinghamshire things to do list!
An interesting part of Fingest village is the Grade I listed church, which has a twin-gabled Norman tower in a square shape and was constructed in a stunning ochre colour instead of being left to the natural brick or stone shades of most other churches.
Perched about 20 minutes north of Henley-on-Thames by car, it is one of the best places to visit in Buckinghamshire and a village that we know you will love. 🙂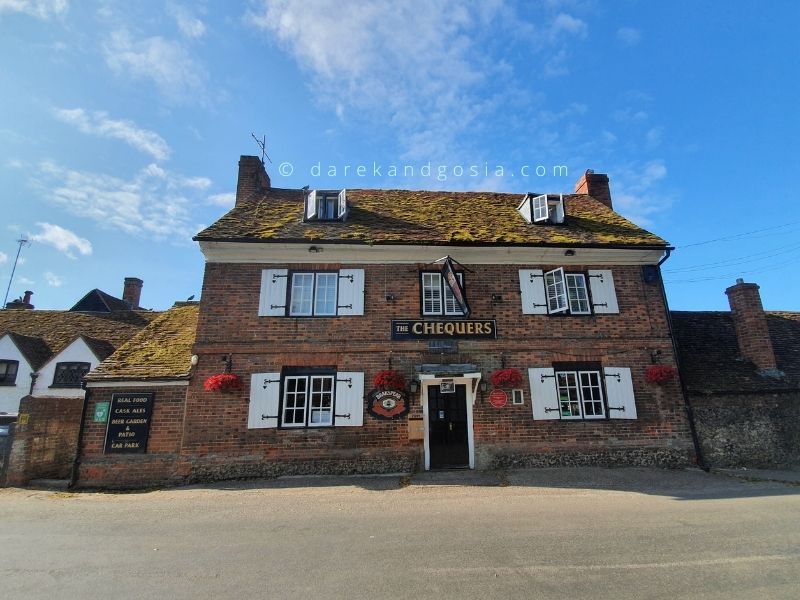 3. Turville
Days out in Buckinghamshire? Another attractive Chilterns village, Turville has a bit of movie history held within its borders! The Cobstone Mill, which sits proudly atop the ridge behind the village, is the same windmill that appeared in Chitty Chitty Bang Bang.
Turville was also used as the setting for the series the Vicar of Dibley. Needless to stay, it's a great tourist spot for many. If you are looking for top Buckinghamshire countryside just visit Turville village!
We fell in love with this village straight away and it really is up there with the best places to visit in Buckinghamshire.
For a stunning place to stay, check-in at The Cart Shed – this place is so gorgeous.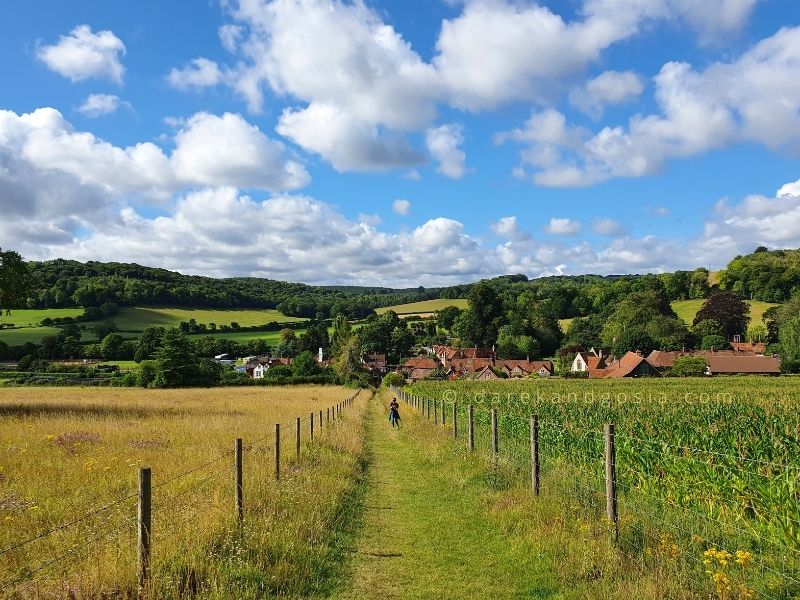 4. Cobstone Windmill
Going back to the Cobstone Windmill that we've just mentioned, there's a little bit more to know. The mill was built sometime around 1816 to replace the original mill that was first constructed there back in the 16th century.
This second rendition of the mill actually received a bit of fire damage back in the late 19th century, and it wasn't until the filming of Chitty Chitty Bang Bang that the windmill was restored to its former glory.
Is Cobstone Windmill on your list of top things to see in Buckinghamshire?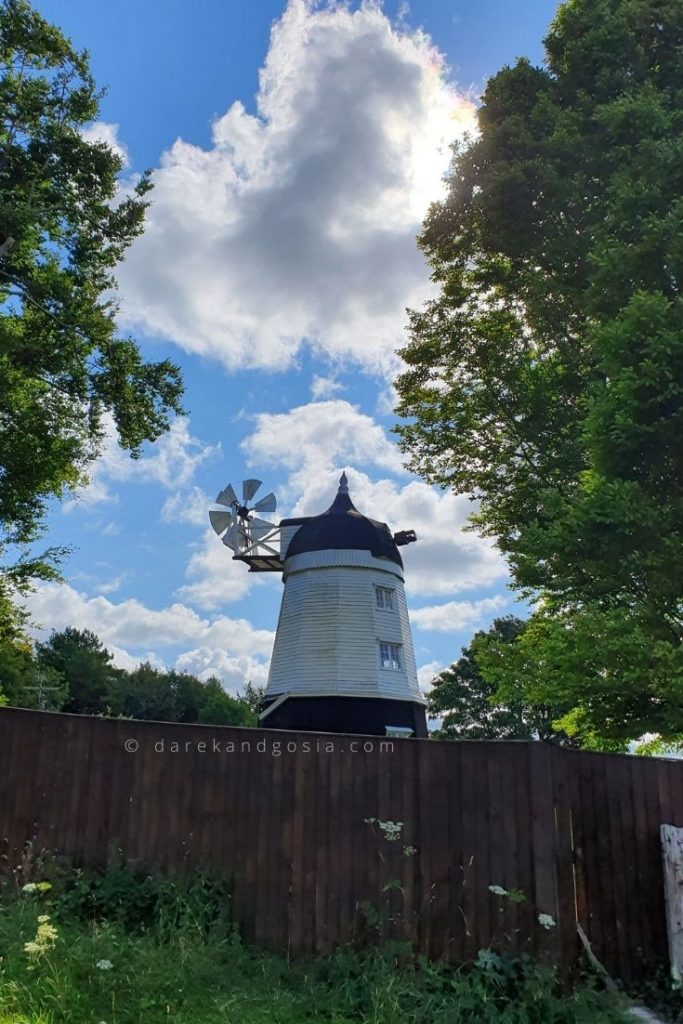 5. Marlow
Best things to do in Buckinghamshire for adults and kids? With so many lovely locations that run alongside the River Thames, we know how difficult it can be to pick a destination to visit when you're in the vicinity.
Marlow, however, has long been noted as one of the loveliest areas that sits along London's famous river. This town has its own famous landmark: a suspension bridge that spans across the River Thames and joins Buckinghamshire and Berkshire together.
It's one of our favourite British towns and possibly one of the best places to visit in Buckinghamshire.
For a great place to stay, pop into the Macdonald Compleat Angler which has stunning views.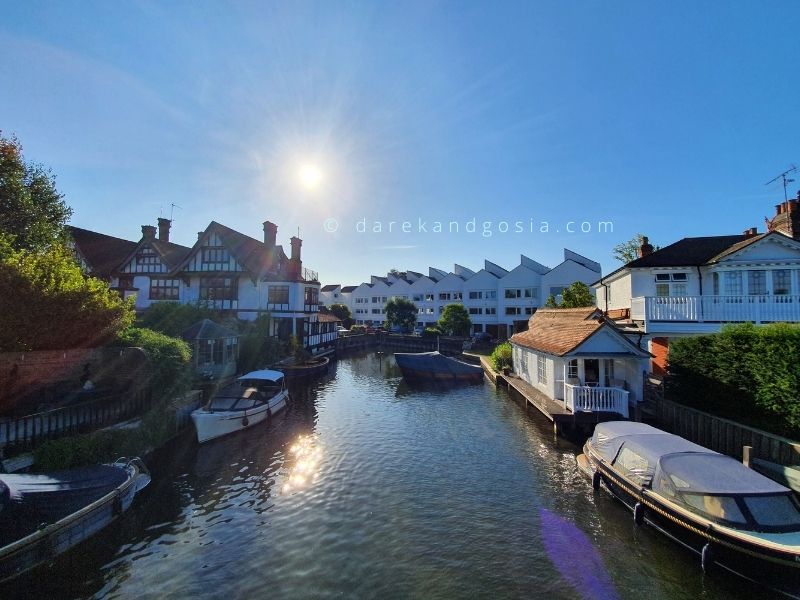 6. Cuddington
Best things to do in Bucks? With a very small population of only around 570 people, Cuddington is a beautiful British village that just has to be visited.
A several of Midsomer Murders episodes were filmed here and the village has also won the national competition of Britain's Best Kept Village!
You will honestly be blown away by how stunning this village is and really is one of the best places to see in Buckinghamshire, England.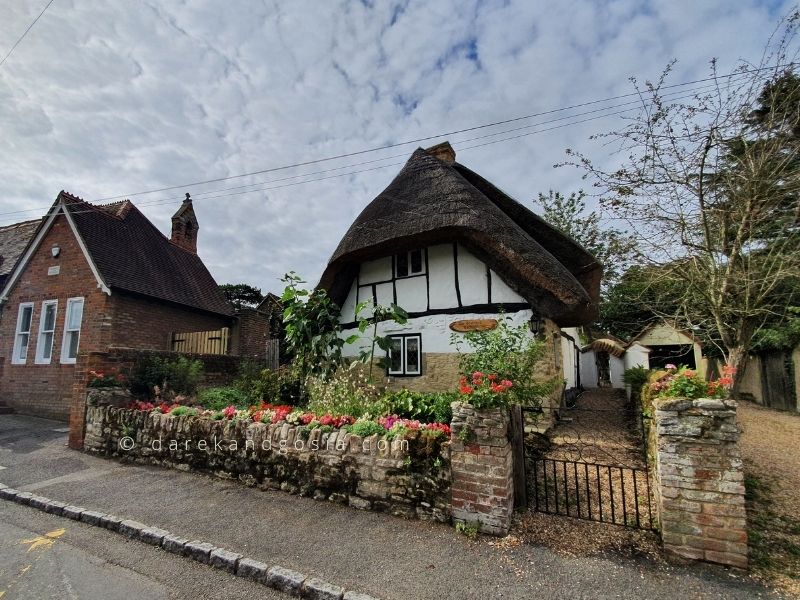 7. Waddesdon Manor
When you start searching up places in visit in Buckinghamshire, Waddesdon Manor is one of the first establishments that will make itself known to you. This estate was purposefully built in the style of a French chateau for Baron Ferdinand de Rothschild.
The reason behind the construction of the manor was to allow the Baron to have somewhere to display his collections and entertain his guests. Thus, this weekend residence came to be in the 1870s.
A must-have on the list of top places to go in Buckinghamshire.
8. Black Park Country Park
Things on in Bucks this weekend? Possibly, one of the best places to visit in Buckinghamshire if you love a nice walk!
Located in Wrexham, many of the guests that come to Black Park visit for the Go Ape facilities. But they stay for the wonderful sites that this country park has to offer. The whole area of Black Park covers over 500 acres of woodland and open space.
It's located in the south of Buckinghamshire and has miles upon miles of trails and tracks to be discovered. Whether you come for the play area or for wildlife, you'll enjoy a visit to Black Park.
9. Hambleden Valley
Best places to visit Buckinghamshire? Hambleden Valley has more to offer than it first seems. The valley incorporates several villages, churches, and old pubs that are just perfect for those rainy English afternoons.
Even though it seems like an old, cosy town that doesn't have much going on, Hambleden Valley actually hosts many events throughout the year, which target several types of crafting, as well as beer and wine products.
The wildlife in the valley is a gorgeous part of life there, too. It really is a contender for the best places to visit in Buckinghamshire England.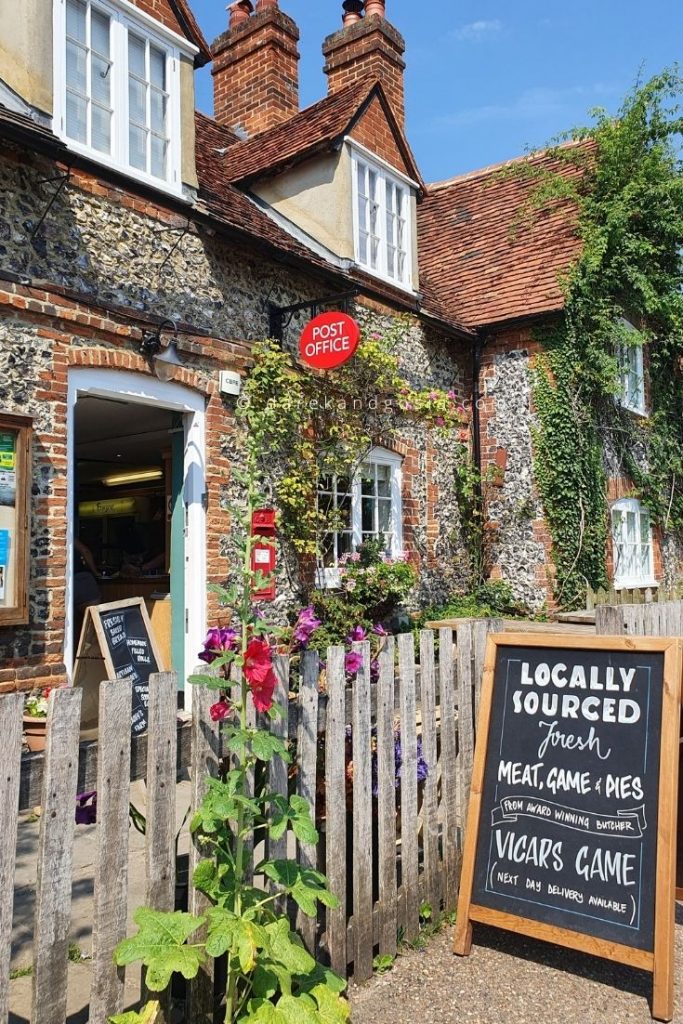 10. Bradenham
Top places to visit in Bucks county? We couldn't forget to shout out Bradenham as one of the best places to visit in Buckinghamshire, could we?
Located in the middle of Chiltern Hills AONB, Bradenham is a must-visit place while driving around Buckinghamshire county. If you are looking for quiet places near London for a weekend trip, this is the one!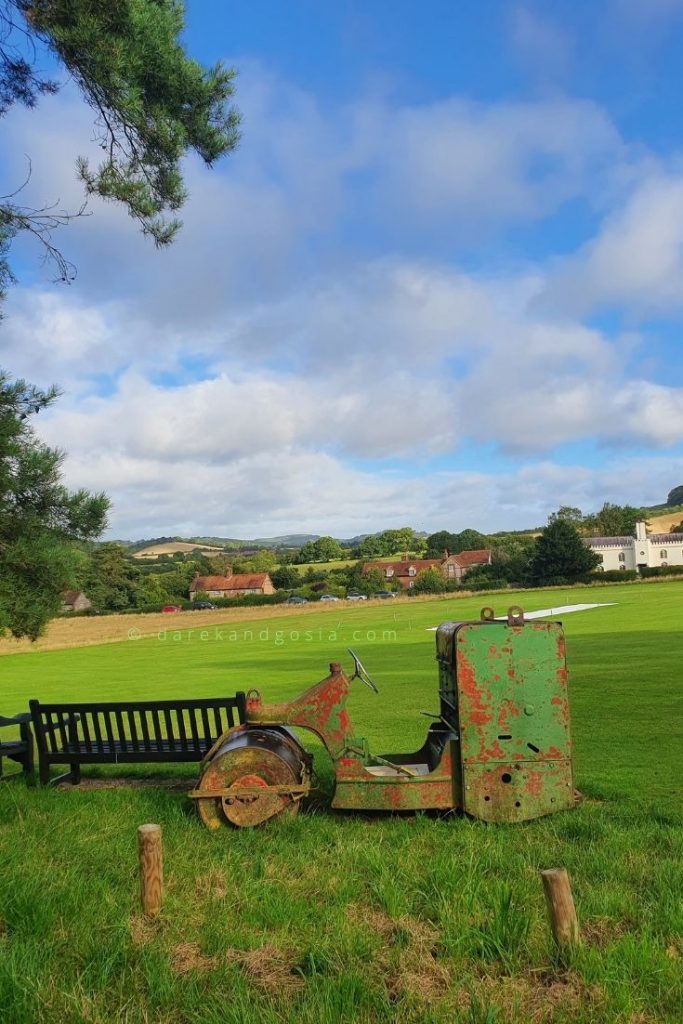 11. Chiltern Open Air Museum
Where to go in Bucks? If you live in London then this is one of the must-see places that are right on your doorstep and possibly one of the most interesting places in Buckinghamshire.
Chiltern Open Air Museum is an independent open-air museum that can be found near Chalfont St. Peter. Standard admission for an adult is £9.50, while it's just £6 for a child to go into the museum.
This is probably one of the most popular Buckinghamshire tourist attractions.
Family tickets are available, as are annual passes – which are extremely reduced in price and an amazing deal. The museum has its own adventure playground that is inspired by some of the historical buildings that the museum showcases.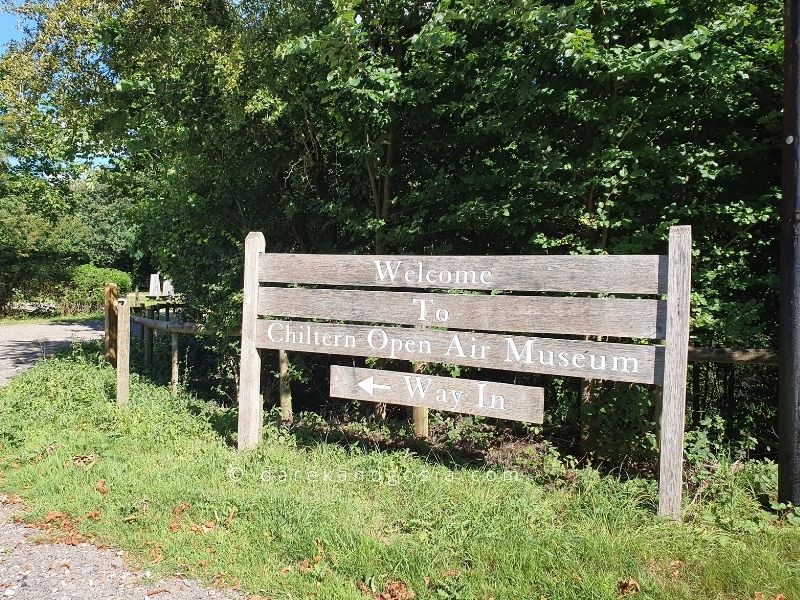 12. Kew Little Pigs near Amersham
Known as one of the top Buckinghamshire attractions, is a perfect place to visit for grown-ups and kids! Kew Little Pigs is a miniature pig experience with owners that have over a decade of familiarity breeding and caring for miniature pigs.
If you can't get to the facility, you can hire out one of their little piggy friends for parties! Kew Little Pigs offer Piggy Pet and Play for their little visitors. It's a great activity for all ages, and the experience lasts an hour and a half.
It really is one of the best places in Buckinghamshire if you love little pigs 😉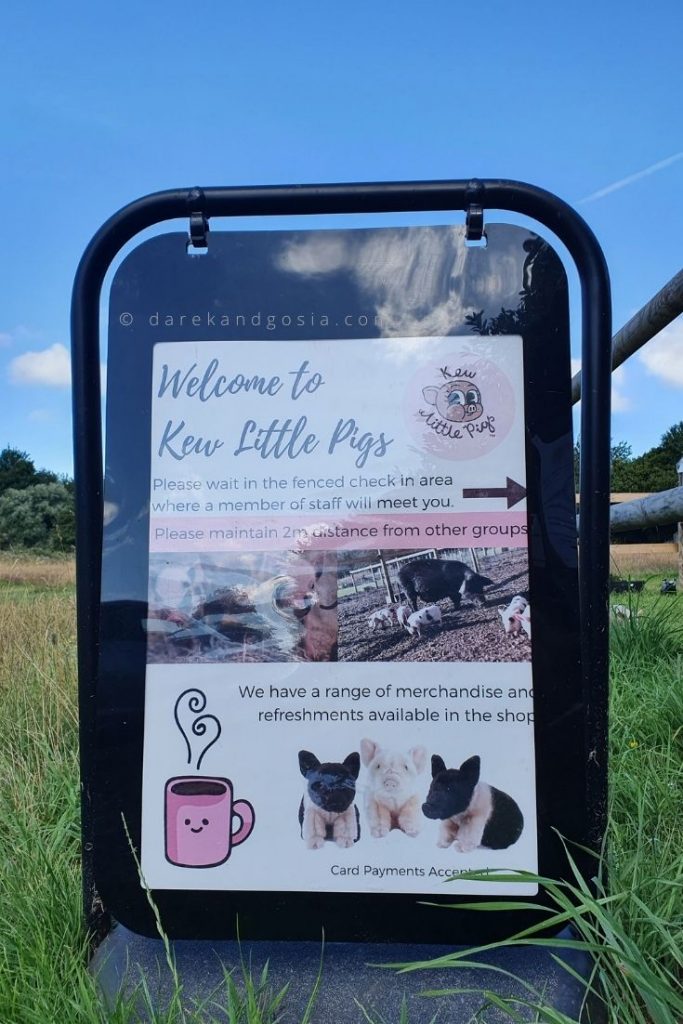 13. Cliveden House
Best places to visit in Bucks? Looking for somewhere extravagant to visit in Buckinghamshire? Cliveden House offers plenty to see and do, and you can even stay over at the house. There's a spa on-site, and private dining is offered.
But why dine privately, when you can take afternoon tea with a view of the gardens and their beauty? Once the day is over, retire to one of the many rooms in the house, or to the Spring Cottage that rests on the banks of the river.
14. Lacey Green Windmill
Nice places to visit in Buckinghamshire? The oldest smock mill in England, Lacey Green Windmill is over 350 years old. Admission into the mill is just £2.50 for adults and £1 for children between the ages of 5 and 15. All children have to be accompanied.
The mill has four floors, which can only be accessed by ladders and steep steps. This does, of course, cause some accessibility issues, but there's nothing to stop tourists from admiring the exterior of the mill and stopping to have a picnic nearby.
We loved it here! Lacey Green Windmill is easily one of the best places in Buckinghamshire that you can't miss.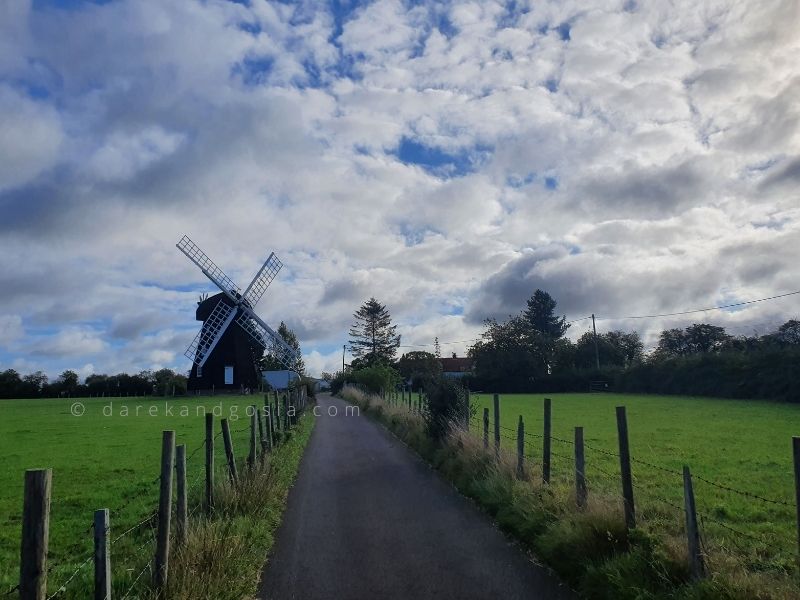 15. Midsomer Murders locations
What to see in Bucks? All across the Buckinghamshire county, it's filled to the brim with some of the best places known from the Midsomer Murders!
There are plenty of locations around Buckinghamshire that were used to film scenes from the Midsomer Murder episodes. In Amersham, the main high street was the main location, as well as the Amersham Antique shop.
Beaconsfield church was another, as well as the Lions pub in Bledlow. Marlow has another pub that was used. Thame has been used as a location so much that it now has its own tour dedicated to its involvement in the show.
16. Beaconsfield
Beaconsfield is a great place to stop if you're anywhere near the Chiltern Hills. The town has some amazing Georgian and Tudor architecture within its Old Town.
Old Town is home to a range of interesting establishments, while the newer part of Beaconsfield has plenty of more modern places to browse during your visit. The two most popular places to visit in the area are the Bekonscot Model Village and Odds Farm Park.
It really is one of the best places in Buckinghamshire and a top commuter town near London!
17. Little Missenden
Top places to visit in Bucks England? Best known for its annual festival, Little Missenden is an unspoilt part of Buckinghamshire that lies on the River Misbourne. For over 60 years, Little Missenden has held a festival of music, art, and literature to entertain visiting and local guests.
This festival includes children's events, musical performances, and literary discussions, among other events. Within a couple of miles of Little Missenden village, you'll discover the Roald Dahl trail and the accompanying museum and story centre for the author.
You will be blown away by how beautiful this place is and really is one of the best villages to visit in Buckinghamshire.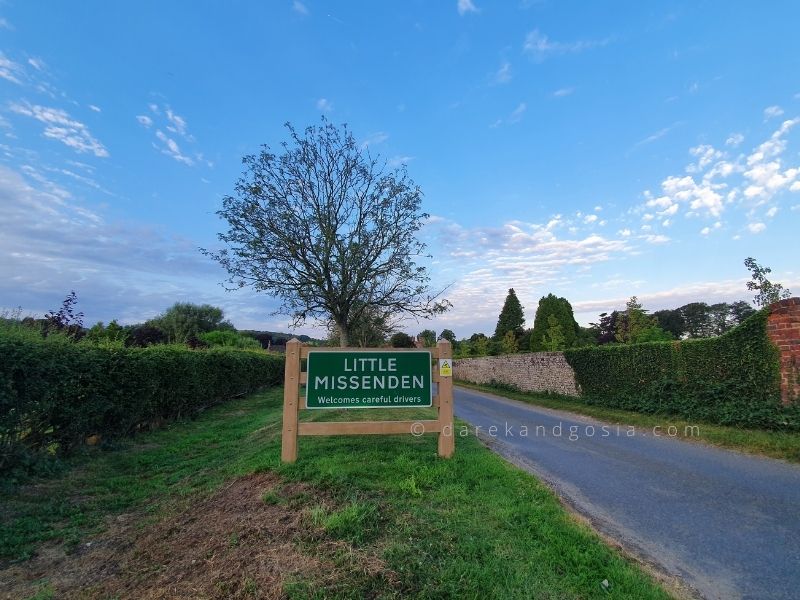 18. Great Missenden
Whats on Buckinghamshire? Like Little Missenden, Great Missenden hosts its own festival. The Great Missenden Food Festival has only been running for a few years – unlike the epic history of the Little Missenden Festival – but it offers wonderful events and classes throughout its exhibiting time.
Whether you come for the cooking school, the tasting workshops, the masterclasses, or just to eat and drink delicious things, you'll definitely enjoy this piece of Missenden's culture.
Great Missenden is one of the easy places in Buckinghamshire to explore when driving around the county.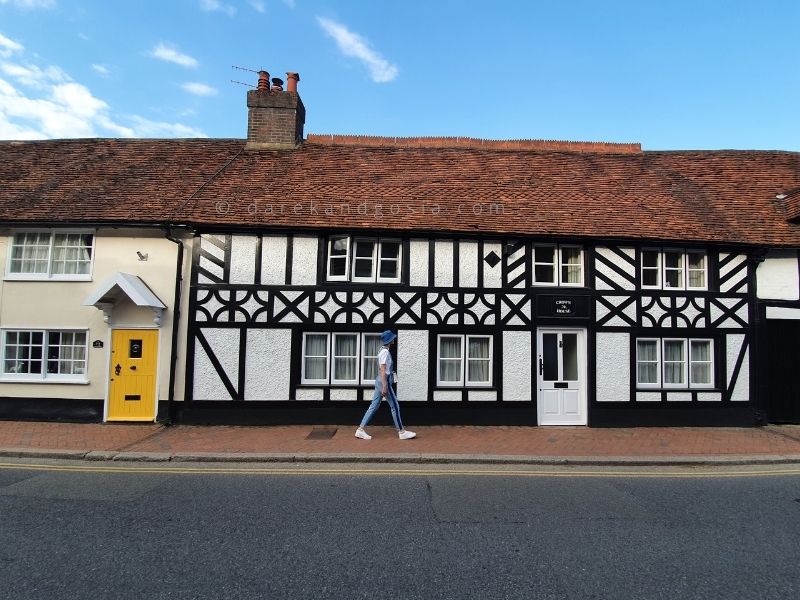 19. Princes Risborough
What to do in Buckinghamshire? With stunning views of Aylesbury from the top of the town, Princes Risborough offers an escape for all of its visitors. This town has one particular feature that stands out among all the rest – the Whiteleaf Cross that overlooks the area.
This chalk hill carving can be seen miles before you reach the town, and was restored back in 2003. The Ridgeway National Trail is nearby, and the town has a good range of facilities, including shops, pubs, cafés, and markets that line the streets.
Princes Risborough and the surrounding area is easily one of the best places in Buckinghamshire to visit for its stunning natural beauty and hiking trails.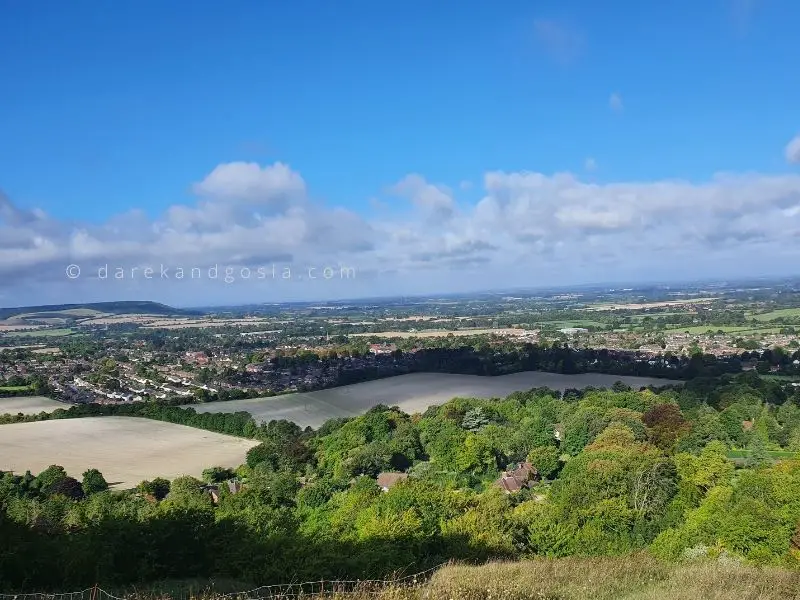 20. Wendover
Looking for best towns in Buckinghamshire? Another of the wonderful market towns that make up the Chilterns, Wendover is mostly known for Wendover Woods – one of the best forests near London!
Wendover Woods are full of areas that are great for adventure and are accessible throughout the entire year. The woods are full of natural wildlife and encompass 800 acres of the Chilterns.
At present, the woods are entirely used by the public and have their own children's play area, as well as several trails and paths.
Now, Wendover itself is easily one of the best places to visit in Buckinghamshire, especially if you are from the capital city and looking for ideas for a day trip from London.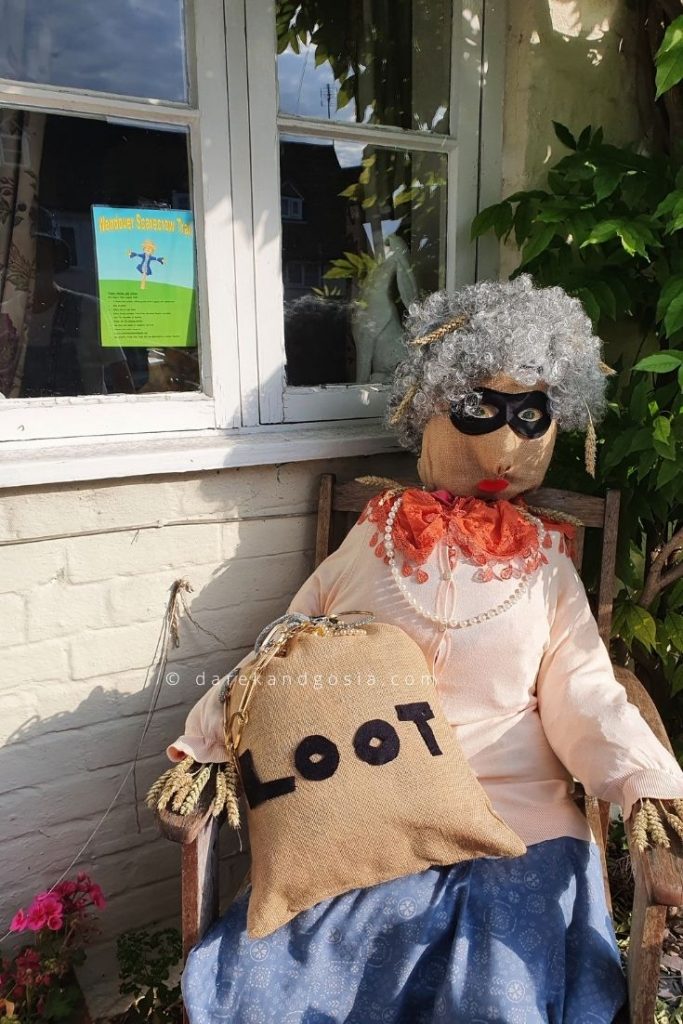 21. West Wycombe Park
What to see in Bucks? West Wycombe Park also stretches to a village and hill. The three areas make up a wondrous place to visit, filled with relaxing trails to stroll through.
The property has been looked after by the National Trust since the 1940s, and the grounds are open throughout most of the year. Guests say that it's very easy to see the area in a couple of hours if you're just passing through, or you could spend the day out in the park, taking in the sights.
Now, if you love a bit of walking, West Wycombe is easily one of the best places in Buckinghamshire to visit.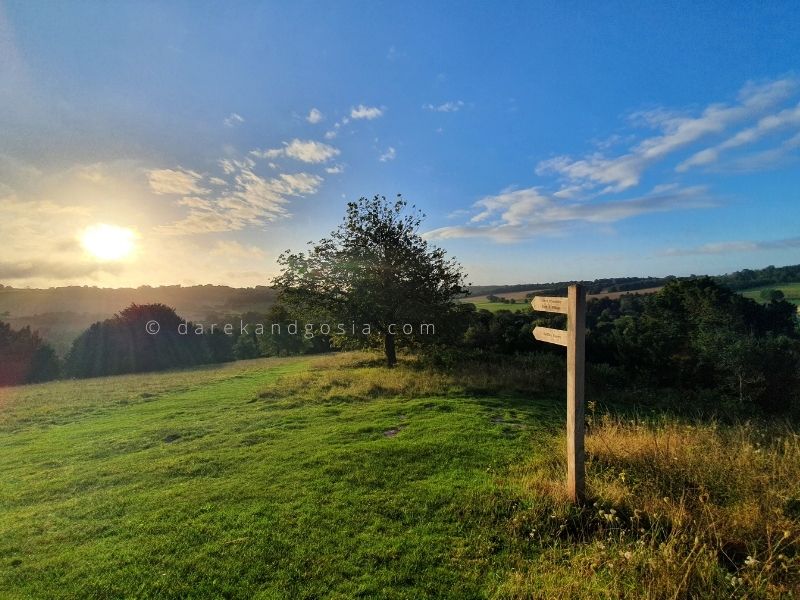 22. Chesham
Chesham Old Town has an array of buildings that date back several centuries. The oldest of which would seem to be St. Mary's Church, which was built back in the 13th century, and is a Grade I listed building.
The most unique part of the town, other than its obvious links to history, is the Chesham Moor Swimming Pool. This open-air pool is over 100 years old and is fed entirely by spring water. It's the most natural pool you're likely to be in this year.
23. Coombe Hill
Looking for best walks in Buckinghamshire? An interesting area, for sure. Coombe Hill is listed as an SSSI – meaning that it's a site of special scientific interest. Coombe Hill gained this certification due to the chalk grassland and acid heathland that makes up the area.
The hill is home to almost 30 different species of butterfly and over 30 types of wildflower. There is plenty of unique and wonderful fauna and flora to be discovered here.
It really is one of the best places to visit in Buckinghamshire… especially for nature lovers!
24. Burnham Beeches
Another woodland within Buckinghamshire, Burnham Beeches is a mixture of woodland, grassland, heathland, ponds and streams. It's a prominent area of natural beauty, allowing for many species of tree to grow uninterrupted.
In fact, the habitat is so stable that there are several endangered deadwood species growing in the woodland.
Burnham Beeches really is one of the best places to visit in Buckinghamshire at any time of the year!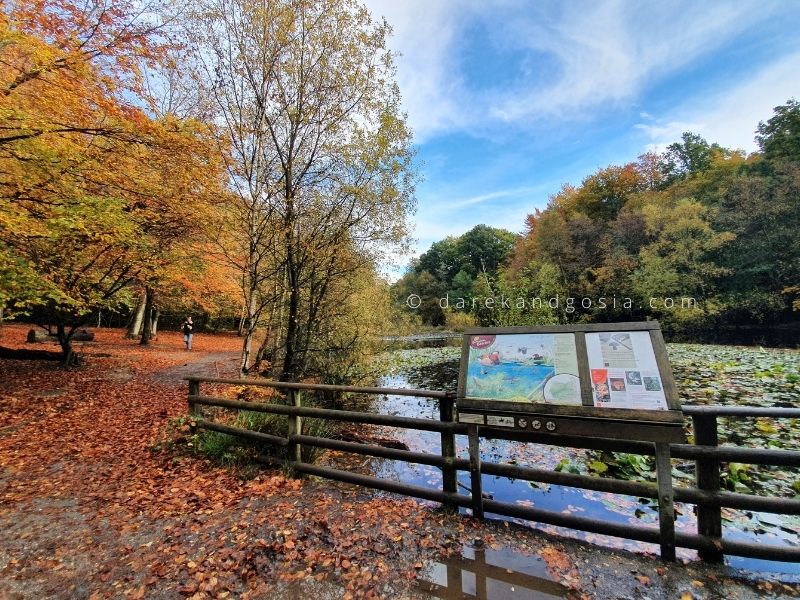 25. Aylesbury
Aylesbury is likely the first town you'll come to if you're taking a train into Buckinghamshire from London. It's a fairly busy town because of its transport links, but it still retains its character and beauty.
The town offers a lot of history, but also enough modern amenities and establishments that it can keep up with other contemporary towns.
26. Long Crendon
We couldn't mention the best places in Buckinghamshire and not include this beautiful English village of Long Crendon, could we?
Whther you visit this village to have Sunday roast at the Churchill Arms or just to amire beautiful old houses, Long Crendon is definitely a pleace you will love.
27. Buckingham
Well, Buckingham has to be one of the best places to visit in… Buckinghamshire 😉
One more market town on our list, Buckingham used to be the county town of Buckinghamshire. This small market town has its own river running through its centre, as well as several Georgian buildings that have survived through the town's history.
For a day visit, Buckingham is the perfect place to go. If you're looking for Buckingham Palace, you're in the wrong place – the palace is in London, not Buckinghamshire. Easy mistake!
28. Chiltern Hills
So many of the towns and villages we've spoken about in this piece are a part of Chiltern. Chiltern Hills, also known as the Chilterns, are a chalk escarpment that stretches across several counties, including Buckinghamshire and Oxfordshire.
The Hills are a recognised Area of Outstanding Natural Beauty. Its unspoilt natural landscapes make this one of the most picturesque places to visit in Buckinghamshire.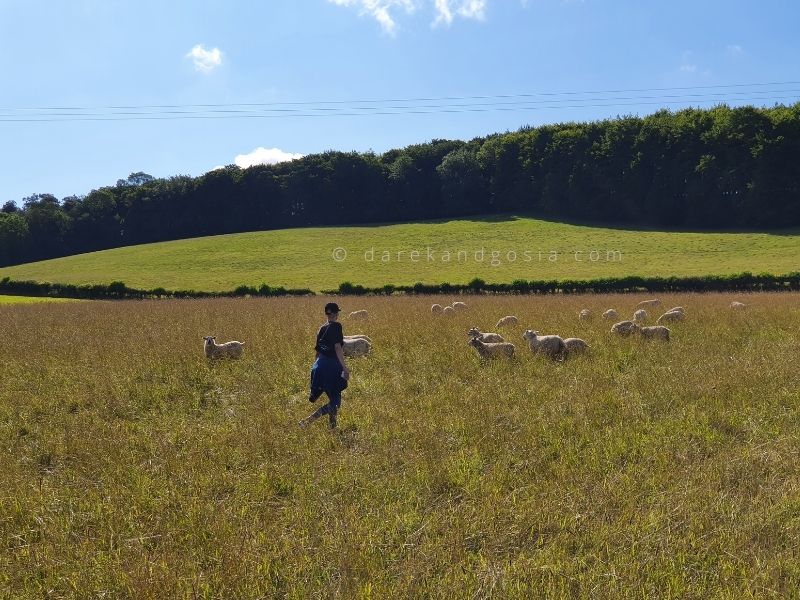 Is it worth visiting Buckinghamshire?
If you're looking to visit a small town or village that is surrounded by natural beauty, wildlife, woodlands, and greenery, then it's certainly worth the drive into Buckinghamshire.
The entire county is filled with historic buildings, as well as an abundance of green spaces and natural areas that everyone in your family can enjoy. Get back to your roots with a long walk down one of the many trails of the Buckinghamshire county.
So, what is on your list of the best things to do in Buckinghamshire today? 🙂
Buckinghamshire England FAQ:
What are the top attractions to visit in Buckinghamshire?
The top sights & attractions to visit in Buckinghamshire are: Amersham, Turville and Hambleden Valley.
Things to do in Buckinghamshire for free
Visit top villages in Buckinghamshire or go hiking and exploring some of the best British countryside.
What can I do today in Buckinghamshire?
Whether you visit Buckinghamshire today or tomorrow you have to see Little Missenden or Wendover.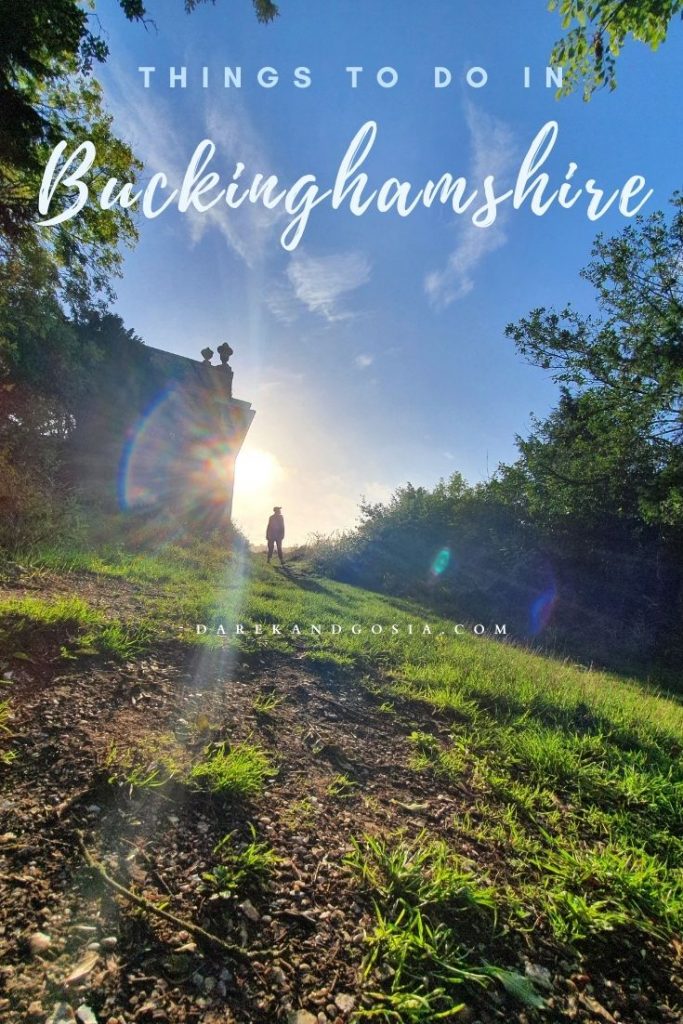 Articles you may like: