Ever daydreamed about a destination that feels like it's straight out of a fairy tale? Well, pack your bags and set your compass to Slovenia, the hidden gem of Central Europe.
With iconic spots like Lake Bled, where reflections of age-old castles dance on the water, and the mesmerizing Soteska Vintgar, your adventure is set to begin!
Not sure exactly where Slovenia is? Nestled in the heart of Central Europe, this charming country boasts a tapestry of alpine landscapes, vibrant cities, and nature that's sure to enchant.
Lose yourself in the winding trails of the Julian Alps, where you might stumble upon the picturesque Church of St. Primož and Felicijan. It's a haven of serenity, set against a backdrop of majestic peaks. Dive deeper into Slovenia's secrets with a trip to Waterfall Pericnik – nature's very own grand spectacle, gushing with beauty.
Feeling adventurous? The wild heart of Triglav National Park is calling. And when you need a serene moment of reflection, Jezero Jasna offers a lakeside respite, with crystal-clear waters framed by forested slopes.
And if you're wondering about the thrill quotient, the aquamarine rivers of Slovenia won't disappoint! Get ready for some exhilarating rafting through breathtaking gorges. As the cold months arrive, places like Lake Bohinj transform into snow-kissed paradises, offering a blend of peace and play.
So, why wait? For adventure, relaxation, or cultural exploration, Slovenia is the canvas to paint your perfect holiday memories on. Come and be part of the story!
Where is Slovenia?
Slovenia is a country located in Central Europe, bordering Italy to the west, Austria to the north, Hungary to the northeast, and Croatia to the south and southeast. The country has a small coastline on the Adriatic Sea, which forms its western border. The capital city of Slovenia is Ljubljana, located in the central part of the country.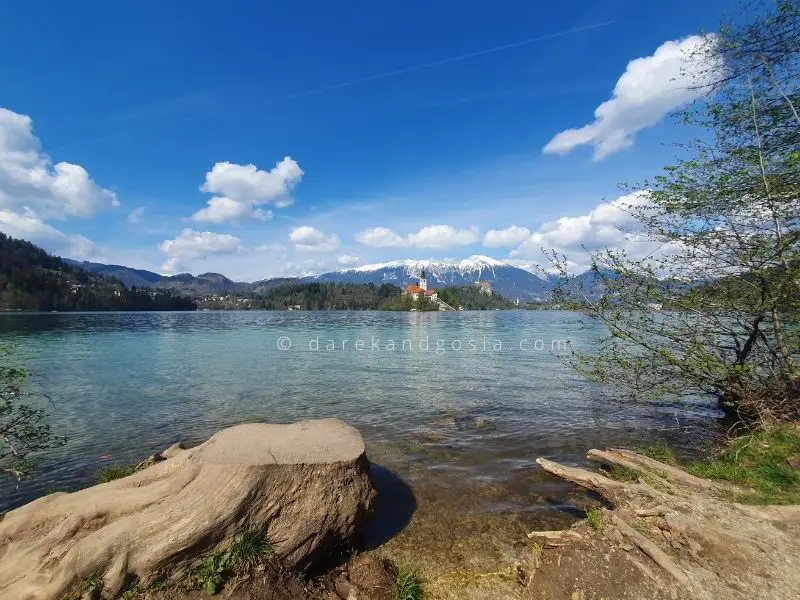 Slovenia facts
| | |
| --- | --- |
| Official language: | Slovenian |
| Population: | 2.1 million |
| Currency: | Euro |
| Capital: | Ljubljana |
| Known for: | Lake Bled |
| Do you need a car? | Recommended |
How to get to Slovenia?
Slovenia is easily accessible by air, land, and sea, making it a convenient destination for travelers from all over the world.
By air: Slovenia has one major international airport, Ljubljana Jože Pučnik Airport, which is located about 25 kilometers from the capital city of Ljubljana. The airport is served by several major airlines, including national carrier Adria Airways and low-cost airlines such as Wizz Air and EasyJet. Direct flights are available from many major cities in Europe, including London, Paris, Amsterdam, Frankfurt, and Istanbul.
By land: Slovenia is well-connected by road and rail to neighboring countries such as Italy, Austria, Croatia, and Hungary. Many visitors arrive by car, and there are several border crossings with Italy, Austria, and Croatia. The main international rail links are from Vienna, Munich, Venice, and Zagreb.
By sea: Slovenia has a small stretch of coastline on the Adriatic Sea, and the port city of Koper serves as the main port for cruise ships and ferry services. Regular ferry services are available from Italy to the Slovenian port of Piran during the summer season.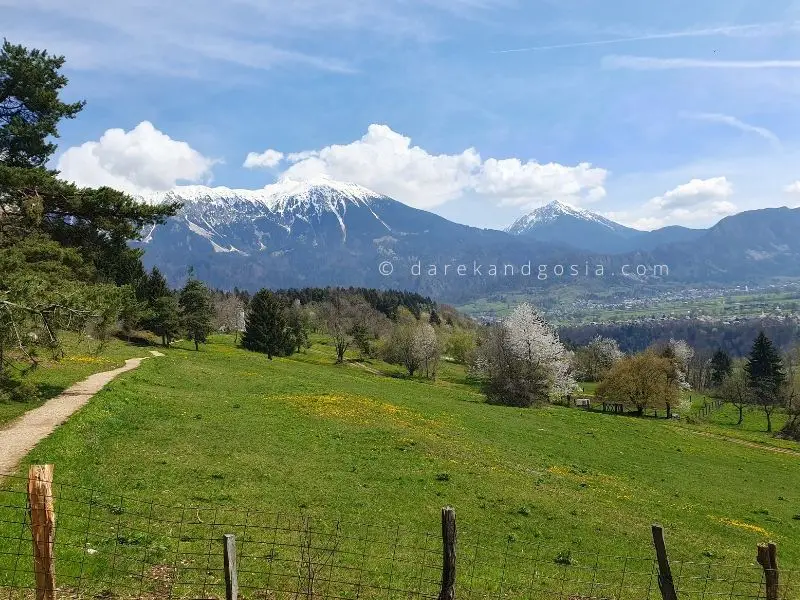 Visiting Slovenia – car hire
We have rented cars many times during holidays in Europe and we always used discovercars.com
Check out our guide to the best car hire company in Slovenia or simply explore the options directly on discovercars.com if you need a car during your next holiday in Slovenia.
When is the best time to visit Slovenia?
The best time to visit Slovenia depends on what you want to do and see. Slovenia has four distinct seasons, each with its own charm and attractions.
Summer (June to August) is the most popular time to visit Slovenia, with warm weather and plenty of outdoor activities available. The average temperature during this time is around 25°C (77°F), making it perfect for hiking, swimming in the lakes, and exploring the countryside. The summer months are also the peak tourist season, so be prepared for larger crowds and higher prices.
Spring (March to May) and autumn (September to November) are also great times to visit Slovenia. The weather is mild, with fewer tourists and lower prices. Spring is the time when the flowers bloom, and the countryside is at its most beautiful. Autumn is the perfect time for wine tasting and enjoying the fall foliage.
Winter (December to February) is a magical time to visit Slovenia, especially if you love winter sports like skiing and snowboarding. The Julian Alps offer some of the best skiing in Europe, and the Christmas markets in Ljubljana and other towns are not to be missed.
In summary, the best time to visit Slovenia depends on your interests and preferences. Summer is perfect for outdoor activities, while spring and autumn offer lower prices and fewer crowds. Winter is ideal for winter sports and experiencing the festive atmosphere.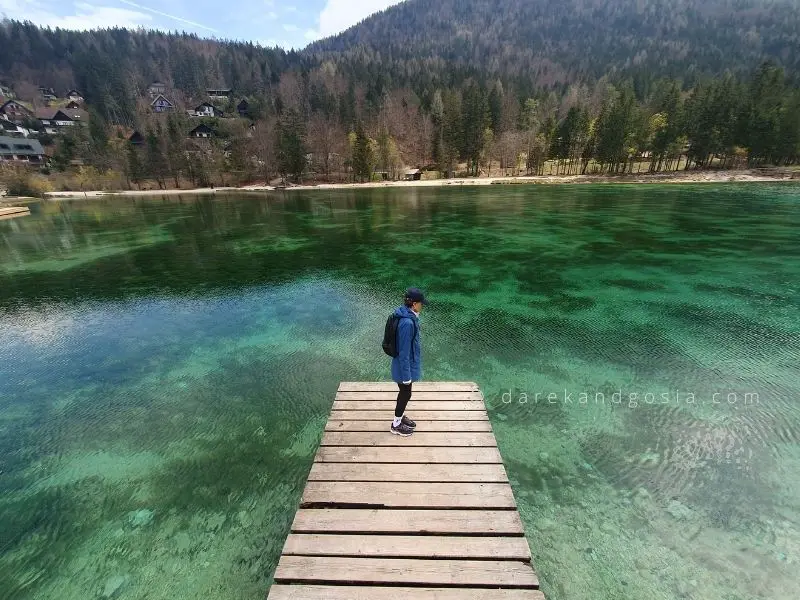 What is Slovenia best known for?
Slovenia is known for its stunning natural beauty, with its picturesque alpine mountains, crystal-clear lakes, and verdant forests. It is also famous for its rich cultural heritage, delicious cuisine, and warm hospitality.
Some of the top attractions in Slovenia include Lake Bled, a picturesque glacial lake surrounded by mountains and forests; the charming capital city of Ljubljana, with its picturesque old town, charming bridges, and vibrant cultural scene; and the Postojna Cave, a spectacular underground cave system with stunning stalactites and stalagmites.
Slovenia is also renowned for its wine production, with a long tradition of viticulture and some excellent wineries producing high-quality wines. Additionally, Slovenia has a thriving outdoor sports scene, with opportunities for hiking, skiing, cycling, and rafting.
Overall, Slovenia is a small but incredibly diverse country with a lot to offer, making it a popular destination for tourists from around the world.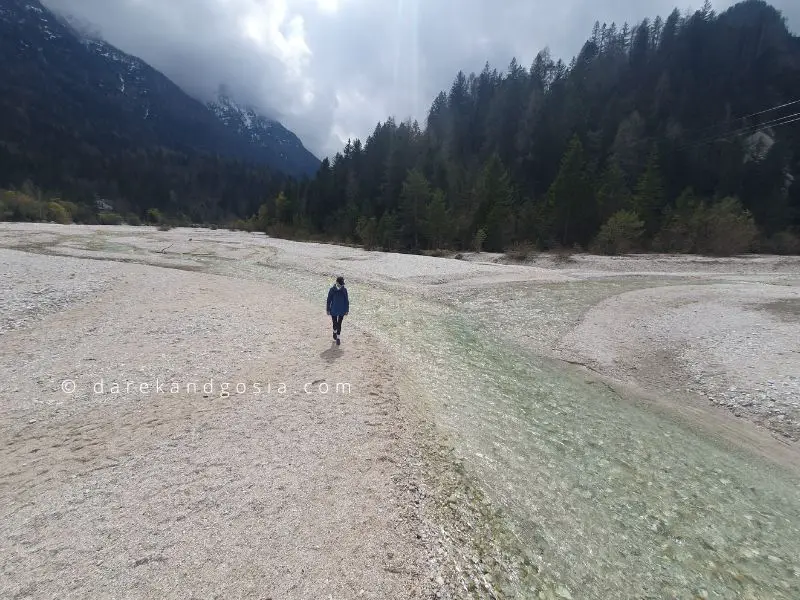 Is Slovenia a romantic destination?
Yes, Slovenia can be a very romantic destination. With its beautiful natural scenery, charming small towns, and peaceful atmosphere, it is a great place for couples looking to get away and spend some quality time together.
Some of the most romantic things to do in Slovenia include taking a boat ride on Lake Bled, watching the sunset over the Ljubljana Castle, enjoying a relaxing soak in one of the country's many thermal spas, and exploring the picturesque streets of Piran. Slovenia also offers a range of romantic accommodations, from cozy bed and breakfasts to luxurious hotels and resorts.
Whether you are looking to celebrate a special occasion or simply enjoy some time together in a beautiful setting, Slovenia can be a wonderful choice for a romantic getaway in Europe.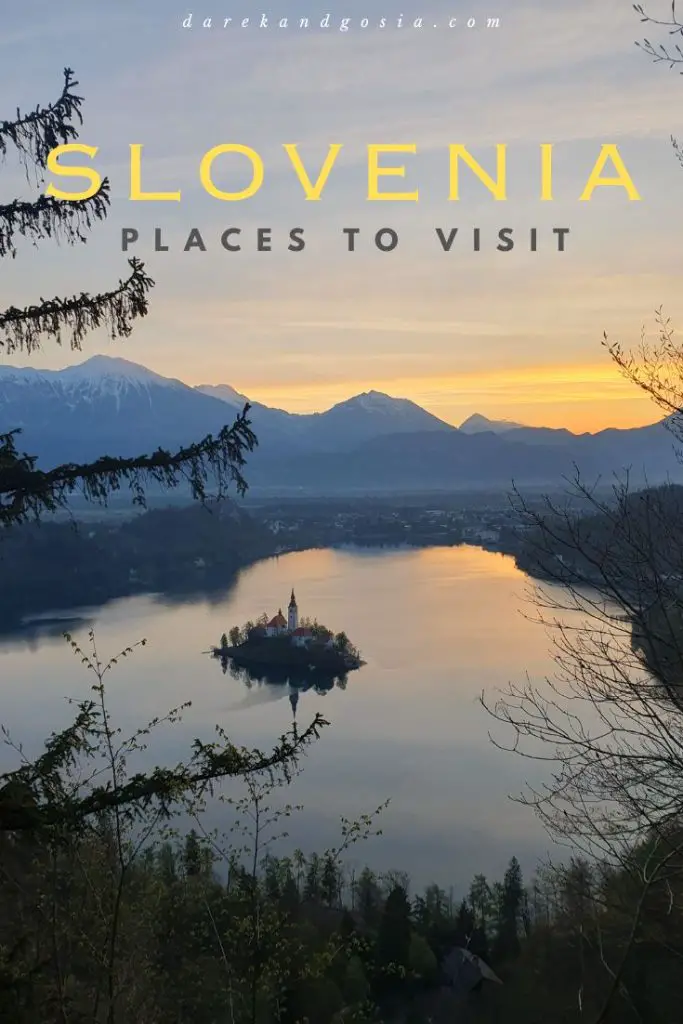 Best things to do in Slovenia
1. Lake Bled
Best places to visit in Slovenia? This mesmerizing gem is an absolute must-visit for anyone exploring Slovenia. Tucked away in the pristine Alpine landscape, Lake Bled boasts an enchanting beauty that's straight out of a fairy tale. The charming surroundings of medieval castles, snow-capped peaks, and lush woodlands create an ethereal ambiance that has the power to leave you spellbound.
Embark on a journey of discovery by catching the breathtaking views from Bled Castle, marvel at the mystical Bled Island or immerse yourself in the cool, tranquil waters that invite you to indulge in a refreshing swim. Luxurious resorts and hotels are also dotted around the lake, each with its own unique personality, where you can unwind and bask in the serene surroundings.
Lake Bled is a treasure trove of magical moments that will stay with you forever. A visit here is not just a trip, it's an unforgettable experience that will leave an indelible mark on your soul.
2. Brv Čez Sočo
Places to go in Slovenia? Brv Čez Sočo is a one-of-a-kind attraction in Slovenia that is definitely worth experiencing. This is a suspension bridge that hangs high above the Soča River and connects the two sides of the riverbank. The bridge is made of wood and metal cables, giving it a rustic feel that blends perfectly with the natural surroundings.
Crossing the bridge can be a thrilling experience, especially for those who are afraid of heights. As you walk across the bridge, you'll be treated to stunning views of the crystal-clear Soča River rushing below you and the majestic peaks of the Julian Alps towering in the distance. It's a great way to get a unique perspective on the natural beauty of Slovenia.
The bridge is also a popular spot for taking photos, and you can often see daredevils jumping off the bridge into the river below. If you're feeling brave, you can even try it for yourself! So, if you're looking for an unforgettable adventure in Slovenia, be sure to add Brv Čez Sočo to your itinerary.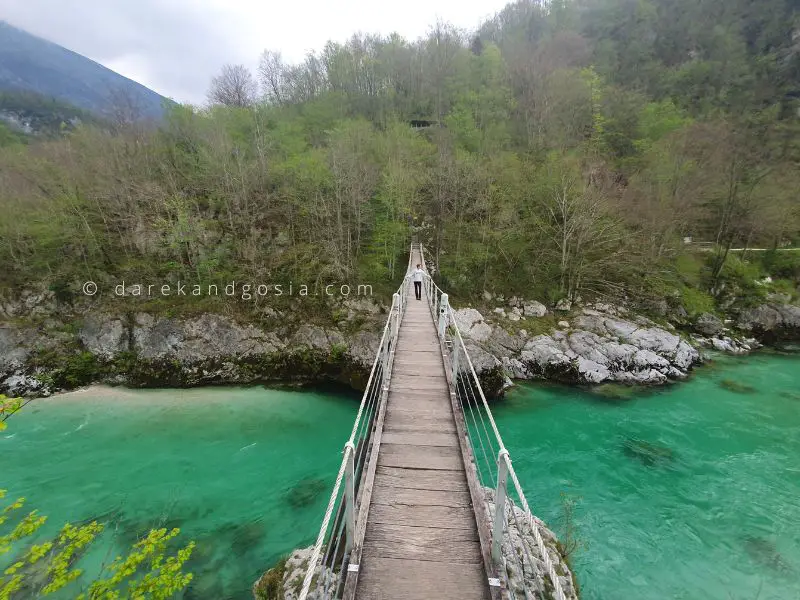 3. Velika Planina
Where to go in Slovenia? Velika Planina is a truly magical place in Slovenia. This high plateau, situated in the Kamnik-Savinja Alps, offers breathtaking views of the surrounding mountain ranges and a unique glimpse into traditional Slovenian culture.
As you hike up the mountain, you'll encounter charming wooden huts, some of which are more than 300 years old, where shepherds still live and work during the summer months. The grassy plains are dotted with grazing cows and horses, giving the landscape an idyllic feel.
But Velika Planina is not just a place for stunning scenery and cultural immersion. It's also a great destination for outdoor enthusiasts, offering opportunities for hiking, mountain biking, and even skiing during the winter months.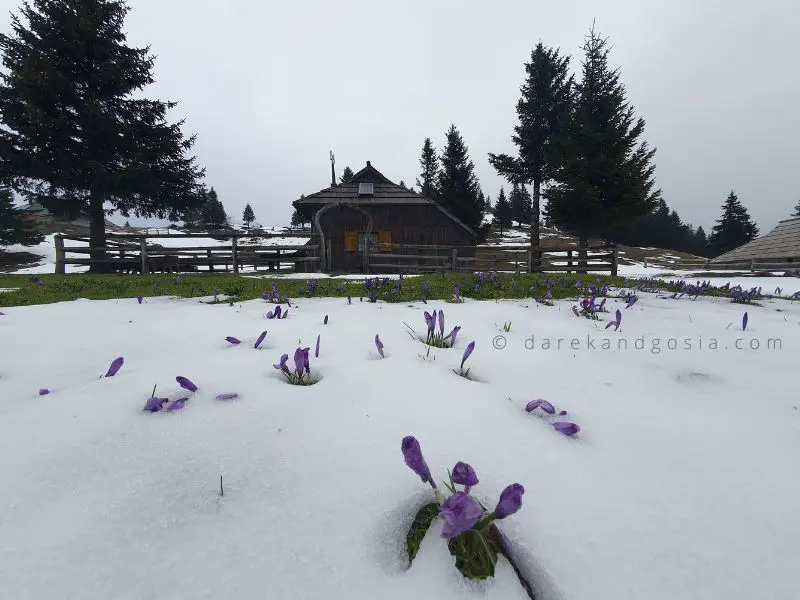 4. Soteska Vintgar
Must see places in Slovenia? Soteska Vintgar is a truly enchanting destination that must not be missed during your trip to Slovenia. This natural wonder is a winding, turquoise-colored river that carves through a majestic limestone canyon, creating a magical fairy tale-like atmosphere.
As you make your way along the wooden walkways that traverse the canyon, you'll be mesmerized by the striking emerald green waters that run beneath you. The verdant foliage that surrounds the canyon and the sound of the water rushing below add to the already incredible experience.
At the end of the path lies a breathtaking waterfall that will leave you in awe of nature's beauty. This is the perfect spot to take some amazing photos and make unforgettable memories. A visit to Soteska Vintgar will leave you feeling refreshed and inspired by the wondrous beauty of Slovenia's natural landscape.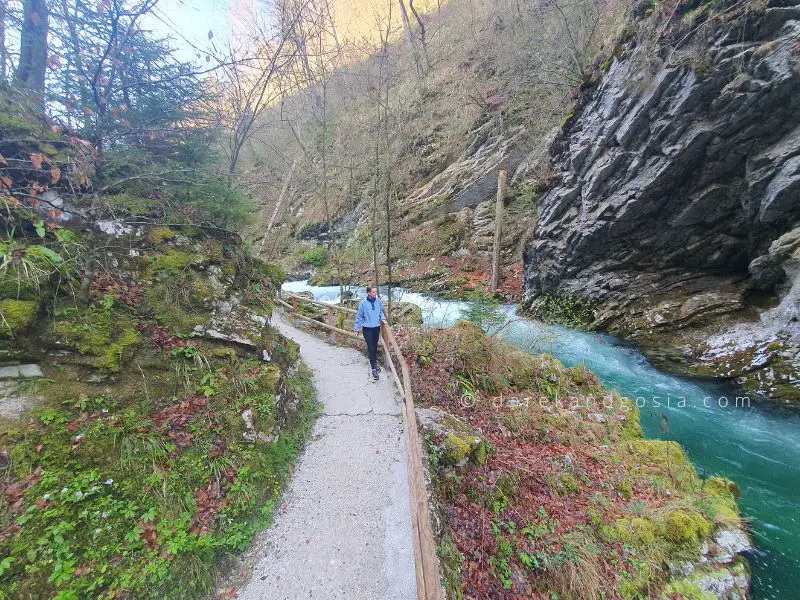 5. The Church of St. Primož and Felicijan
Places to go in Slovenia that aren't touristy? The Church of St. Primož and Felicijan in Slovenia is not just any ordinary church. It's perched on a hilltop, surrounded by breathtaking views of the surrounding countryside. This hidden gem is truly a unique and unforgettable experience for anyone visiting Slovenia.
As you climb the hill to the church, the beauty of the surrounding landscape will take your breath away. Once inside, the peacefulness and serenity will fill your soul. You'll be amazed by the intricate details of the architecture and the stunning frescoes that adorn the walls.
But the real magic of the Church of St. Primož and Felicijan is the panoramic view from the top. The view of the Slovenian Alps and the valley below is absolutely stunning. It's no wonder that this church is known as the best church with a view in all of Slovenia.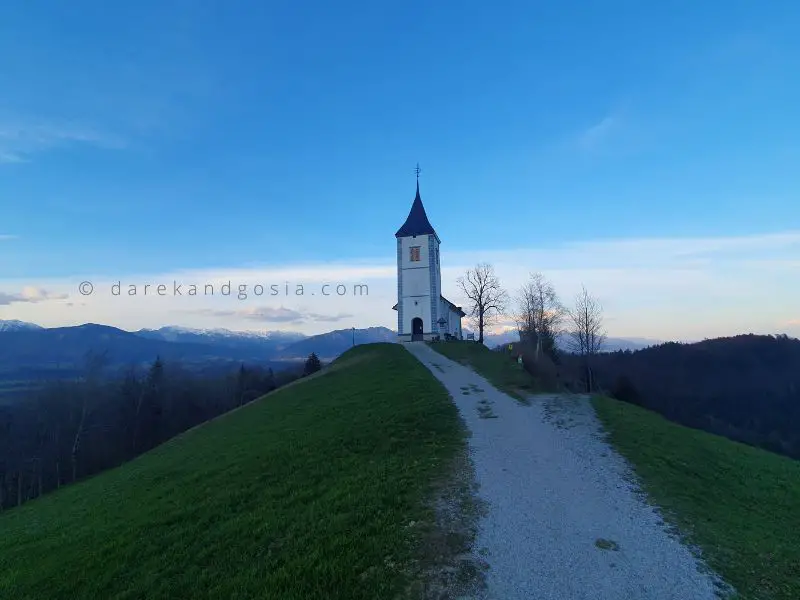 6. Ljubljana
Famous places in Slovenia? Ljubljana, the capital city of Slovenia, is a must-visit destination. With its charming old town, picturesque riverbanks, and vibrant cultural scene, there's something for everyone to enjoy.
Take a stroll along the Ljubljanica River, wander through the historic city center with its cobblestone streets and colorful buildings, and visit the iconic Triple Bridge, which connects the old town with the modern city.
Make sure to stop by the Ljubljana Castle, perched atop a hill overlooking the city, for breathtaking views and a glimpse into Slovenia's rich history. And don't miss out on the delicious food and drink scene, with plenty of cafes, restaurants, and bars offering local specialties.
7. Predjama Castle
What to see in Slovenia? The Predjama Castle, a captivating architectural marvel, is ingeniously constructed within the side of a cave. It's not just an 800-year old castle, however; it's so much more. Behind the castle lies a labyrinth of clandestine tunnels, enigmatic passageways, and imposing karst caves.
Exploring the castle is an adventure in itself, as you meander from one room to the next, uncovering chambers and dungeons that reveal the complex and tumultuous history of the castle. To add to the experience, you can also descend into the cave below and witness the colony of bats that reside there. It's a fascinating and surreal sight that will leave you in awe.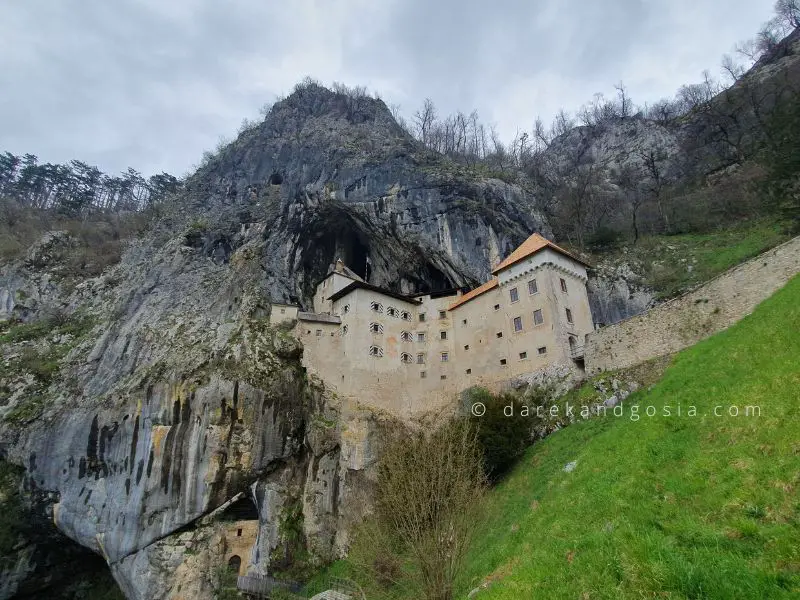 8. Waterfall Pericnik
Must see things in Slovenia? Deep within the rugged terrain of Triglav National Park lies one of Slovenia's most daring treasures – the Pericnik Waterfalls. This cascading wonder is made up of not one, but two falls. The lower falls plummet down an impressive 171 feet, while the upper waterfall, a modest 52 feet in height, complements its grandeur.
What makes the Pericnik Waterfalls an adventure seeker's paradise is the opportunity to walk behind the roaring water. A small trail leads you to the back of the thundering cascade, where you can take in pristine views of the entire valley. Be warned, though, this journey isn't for the faint of heart – prepare to get drenched and embrace the thrill. So, if you're seeking an unforgettable and audacious experience, the Pericnik Waterfalls should definitely be on your bucket list!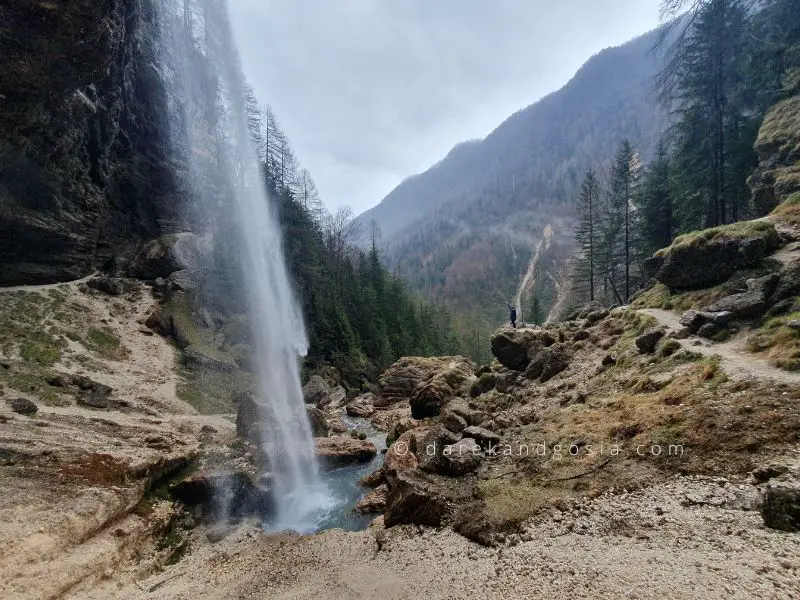 9. Lake Bohinj
Top places to visit in Slovenia? Nestled in the heart of the Julian Alps, at the foot of the Bohinj Valley, lies a natural wonder that radiates tranquility and beauty – Lake Bohinj. While many come to this serene paradise to unwind and soak in the picturesque scenery, it's a true haven for outdoor enthusiasts.
Lake Bohinj offers a myriad of thrilling activities that cater to all adventure seekers. Rent stand up paddleboards, kayaks, and canoes to experience the lake from a different perspective and create memories that will last a lifetime. And for those who prefer to explore on foot, the flat trail that encircles the perimeter of the lake provides a leisurely stroll that's simply enchanting. On a sunny day, the lake's surface reflects the sun's rays, creating an otherworldly ambiance that's difficult to describe in words. It's a magical experience that should not be missed and one that you'll cherish forever.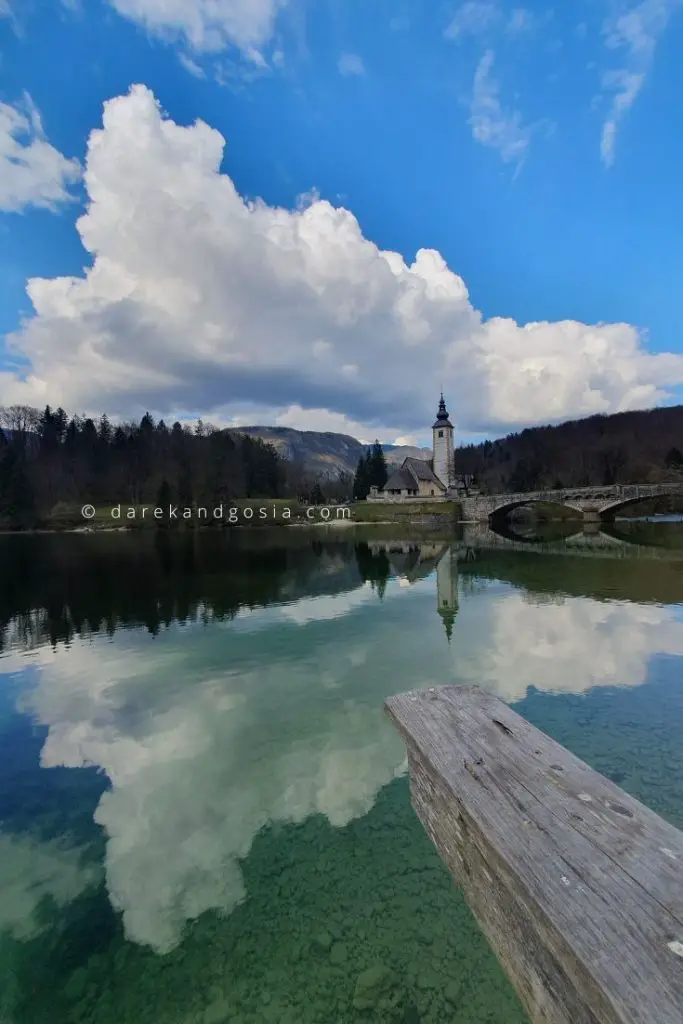 10. Julian Alps
Best destinations in Slovenia? If you're a nature enthusiast, the Julian Alps are a must-explore destination in Slovenia. These mountains offer some of the most breathtaking landscapes you'll ever lay your eyes on, from snow-capped peaks to crystal clear lakes and lush green valleys.
Hiking in the Julian Alps is an experience like no other, with trails ranging from easy walks to challenging mountain treks. You can also try your hand at mountaineering or rock climbing, or simply relax and take in the stunning views from the comfort of a cable car.
One of the most popular spots in the Julian Alps is the Triglav National Park, which encompasses over 800 square kilometers of pristine wilderness. Here you'll find everything from glacial valleys and alpine meadows to thundering waterfalls and sparkling rivers.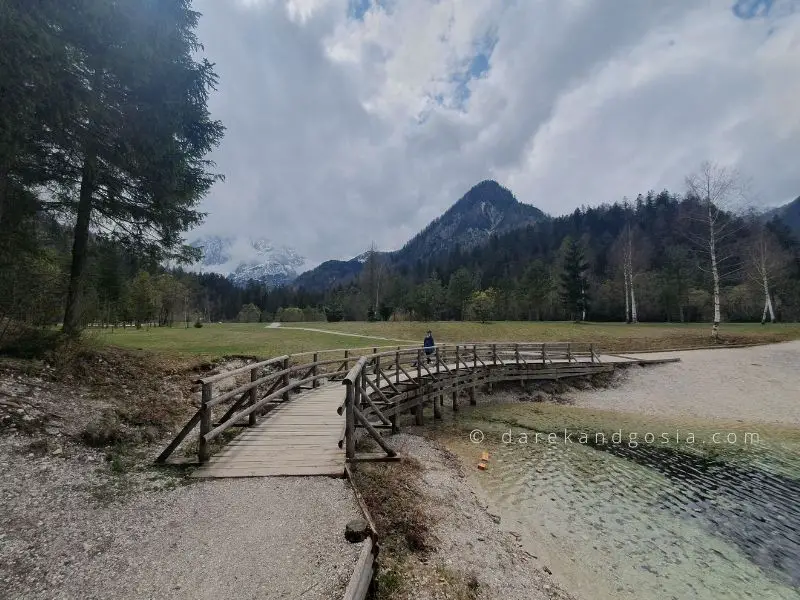 11. Planica
Unique places in Slovenia? Planica is a small valley in northwestern Slovenia that is home to one of the world's most famous ski jumping locations. It's a must-visit destination for any winter sports enthusiasts, offering breathtaking natural beauty and thrilling activities.
Aside from the ski jumping competitions, visitors can also enjoy cross-country skiing, snowshoeing, and hiking in the surrounding mountains. The Planica Nordic Centre is equipped with modern facilities, making it a great place for both professionals and beginners.
During the summer months, Planica is also a popular spot for hiking and cycling, with plenty of scenic trails and bike routes to explore.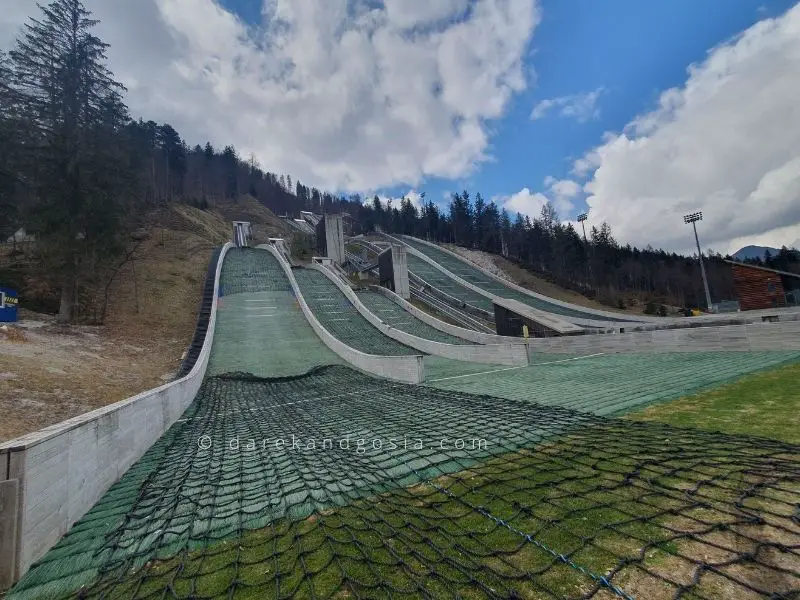 12. Kranjska Gora
Where to visit in Slovenia? If you're seeking a ski town that's a bit off the beaten path, look no further than Kranjska Gora. Located on the border of Austria, this charming town is often overshadowed by its more popular neighbors, Triglav National Park and Bled. But trust me, Kranjska Gora is a hidden gem waiting to be discovered.
What I love most about Kranjska Gora is the sheer natural beauty that surrounds it. From the rolling hills to the towering peaks, this town is a feast for the eyes. And the best part? You don't have to limit yourself to the town limits. There are plenty of stunning lakes, mountains, and rivers just waiting to be explored.
So don't let the lack of tourists deter you from experiencing the beauty of Kranjska Gora. Venture out and discover the hidden treasures that make this town so special. With so much natural splendor at your fingertips, you won't regret a moment spent in this magical place.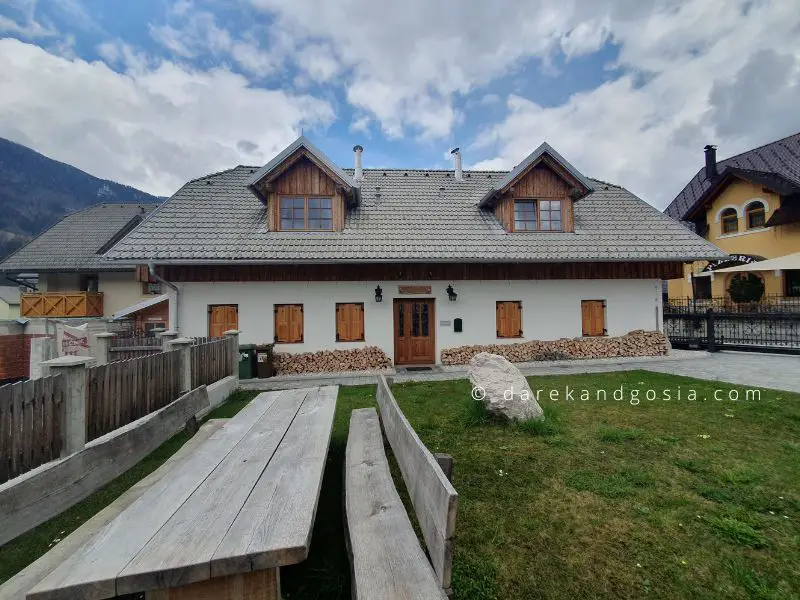 13. Soča River
Slovenia bucket list? The Soča River is an absolute gem of Slovenia, flowing through the picturesque valleys and gorges of the Julian Alps. Its crystal-clear turquoise waters and stunning surroundings make it a must-visit destination for nature lovers and adventure seekers.
Whether you're looking to take a refreshing dip, go white-water rafting, or simply enjoy a peaceful hike along its banks, the Soča River offers something for everyone. And with plenty of charming towns and villages scattered throughout the region, there's no shortage of places to relax and soak up the local culture after a day spent exploring this natural wonder.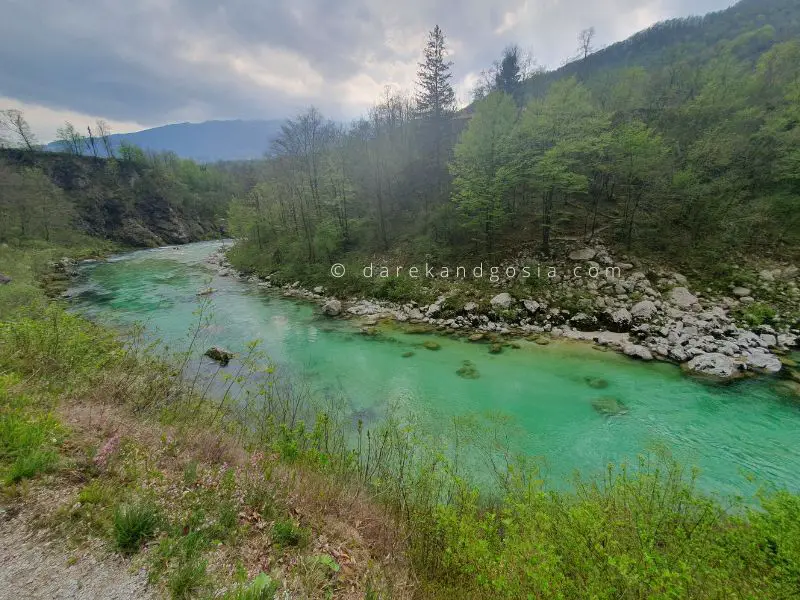 14. Vršič Pass
Things to see in Slovenia? Picture yourself in a sports car, windows down, feeling the breeze on your face as you wind your way up the Vršič Pass in Slovenia. The road curves and climbs, taking you higher and higher into the Julian Alps. You pass through tunnels, cross bridges, and take in breathtaking views of snow-capped peaks and pristine alpine valleys.
At the top of the pass, you pause to catch your breath and take in the beauty that surrounds you. From this vantage point, you can see for miles in every direction. The world seems to stretch out before you, vast and endless.
As you start your descent, the road becomes a thrilling rollercoaster ride. You navigate hairpin turns and steep drops, feeling the power of the car beneath you as you push it to its limits.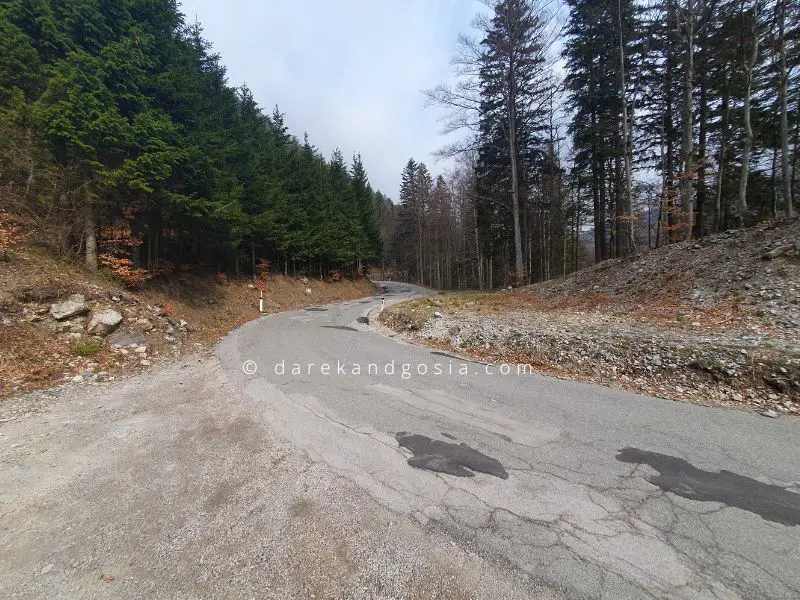 15. Triglav National Park
Best places to see in Slovenia? Triglav National Park, a pristine oasis of natural splendor located in northern Slovenia, is a paradise that offers a plethora of uncharted territories waiting to be explored. One visit to this haven may not be enough to savor all its glory.
From the majestic peaks and verdant valleys to the glistening lakes and meandering rivers, Triglav National Park offers an escape from the mundane city life. This breathtaking expanse also boasts Slovenia's highest mountain and encompasses a significant portion of the Julian Alps. The legendary Lake Bled, the scenic Lake Bohinj, and the enchanting Soca River are just some of the jewels in its crown.
Immerse yourself in nature's wonderland, take a deep breath of fresh air, and revel in the serene ambiance that surrounds you. The experience is simply priceless and one that you'll cherish for a lifetime.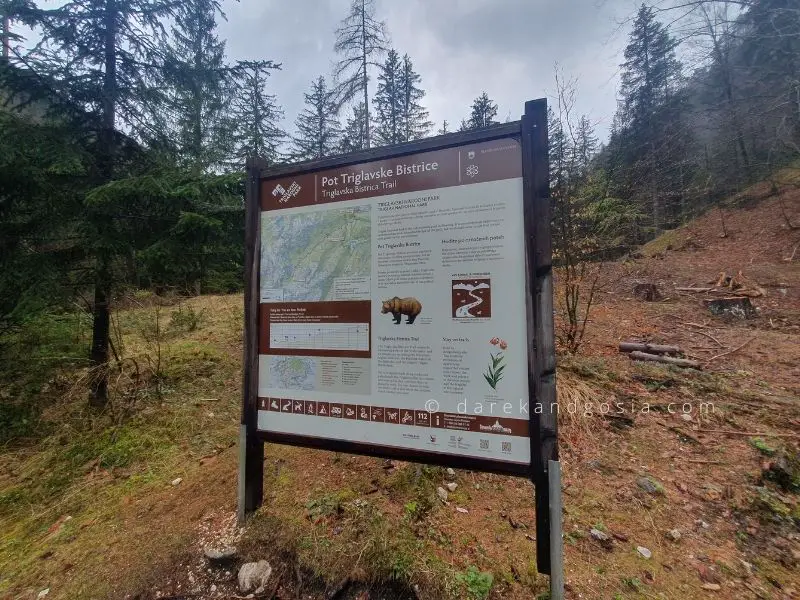 16. Radovna River
Best place to go in Slovenia? The Radovna River in Slovenia is a hidden gem waiting to be explored. Its crystal-clear turquoise waters wind their way through lush green forests and towering mountains, creating a picturesque setting that is truly breathtaking.
Follow the river as it flows through the stunning Vintgar Gorge, a natural wonder that is home to some of the most stunning waterfalls and rock formations you'll ever see. Take a leisurely stroll along the banks of the river or explore the area by bike, taking in the fresh mountain air and soaking up the peaceful ambiance.
For a more exhilarating experience, try your hand at rafting or kayaking down the river's rapids, where you'll get an up-close view of the river's stunning natural beauty.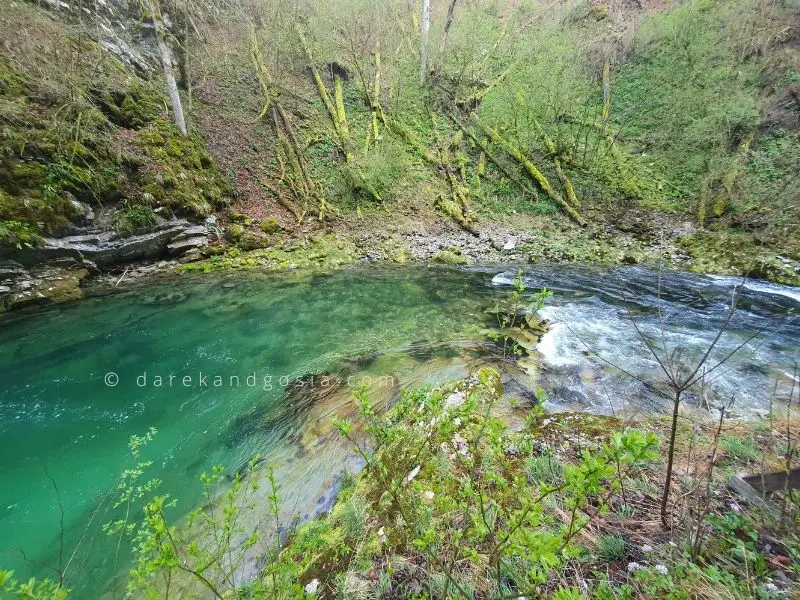 17. Postojna Cave
Most popular tourist attractions in Slovenia? Postojna Cave is undoubtedly one of the most captivating and enchanting sights to see in Slovenia. It's a unique subterranean world filled with mesmerizing natural formations, such as stalagmites and stalactites, that have been created over millions of years.
Visitors can embark on a thrilling train ride through the cave and explore its many hidden chambers and corridors, as well as marvel at the incredible formations that adorn its walls. And if you're lucky, you might even catch a glimpse of the cave's most famous residents – the proteus, a rare, blind salamander that is found only in this part of the world.
With its otherworldly beauty and fascinating geological history, Postojna Cave is an absolute must-see for anyone visiting Slovenia.
18. Mangart
Top destinations in Slovenia? Located in the Julian Alps, Mangart is a stunning destination in Slovenia that should definitely be on your travel itinerary. With its towering peaks, sweeping valleys, and crystal-clear lakes, Mangart is an adventurer's paradise. Whether you're a seasoned hiker or just looking for a leisurely stroll, there's something here for everyone.
One of the most popular activities is hiking to the summit of Mount Mangart, which offers breathtaking panoramic views of the surrounding landscape. You can also explore the nearby valleys, lakes, and waterfalls, or take a scenic drive through the winding mountain roads. And when you're ready to relax, there are plenty of cozy lodges and traditional restaurants to enjoy the local cuisine and hospitality.
19. St. Katherine Church
Must see spots in Slovenia? St. Katherine Church is a charming little church located near the famous Vintgar Gorge in Slovenia. The church dates back to the 15th century and is known for its unique Gothic frescoes and beautiful bell tower. The surrounding landscape is also breathtaking, with lush green forests and towering mountains in the background. It's the perfect spot to visit after exploring the stunning Vintgar Gorge and to take a moment of peaceful reflection.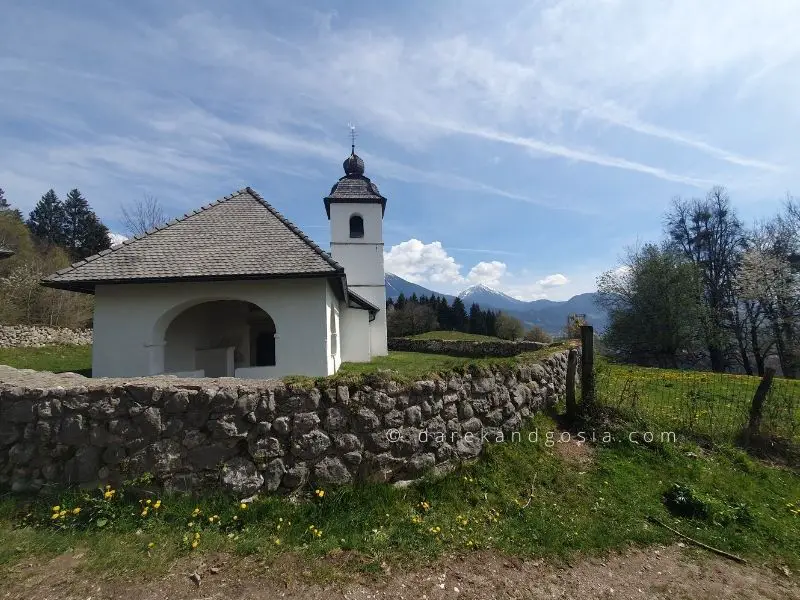 20. Jezero Jasna
Cool places to see in Slovenia? Lake Jasna, nestled in Slovenia's scenic terrain, is a true gem that has captured the hearts of many. The stunning emerald and sapphire hues of the water, encircled by lush green hills and valleys, create a breathtaking sight. And if that wasn't enough, the magnificent Slovenian Alps, snow-clad and majestic, stand tall in the background, adding to the already magnificent vista.
The lake is a hub of activity, offering an array of fun-filled options to keep you occupied during your visit. Rent a canoe, take a dip in the refreshing waters, or jump off the wooden diving board for a rush of adrenaline. However, do take note that the lake water can be quite chilly, even on the hottest of days. But don't let that deter you – embrace the invigorating experience and make unforgettable memories.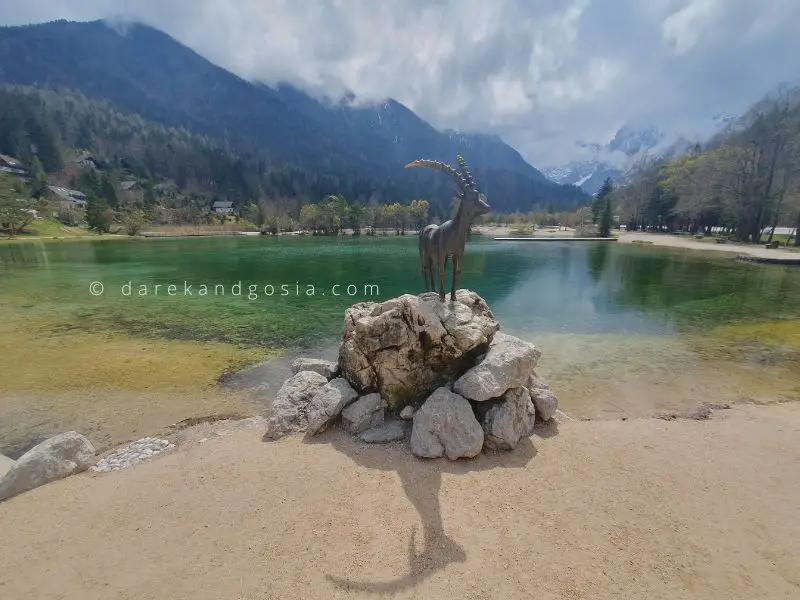 21. Waterfall Kozjak
Must go to places in Slovenia? This stunning waterfall is tucked away in a lush forest, accessible via a short and scenic hiking trail. As you approach the waterfall, you'll hear the sound of rushing water getting louder and louder until you finally lay eyes on the magnificent sight before you. The crystal-clear water cascades down the rock face, surrounded by vibrant greenery and misty air. It's a peaceful and serene escape from the hustle and bustle of everyday life. If you're looking for a natural wonder that will take your breath away, Kozjak Waterfall is a must-visit destination in Slovenia.
22. Sotočje Tolminke in Soče
Must visit places in Slovenia? Sotočje Tolminke and Soče is a breathtaking natural wonder that is a must-visit for anyone traveling to Slovenia. This stunning confluence of two rivers is located in the heart of the Julian Alps, where crystal-clear turquoise waters flow together in a beautiful and mesmerizing display of nature's power.
As you stand at the confluence, you'll be surrounded by towering mountains and lush forests that provide a stunning backdrop to the already magnificent scenery. Take a moment to soak in the natural beauty and serenity of this place, and you'll understand why it's such a popular destination for outdoor enthusiasts and nature lovers.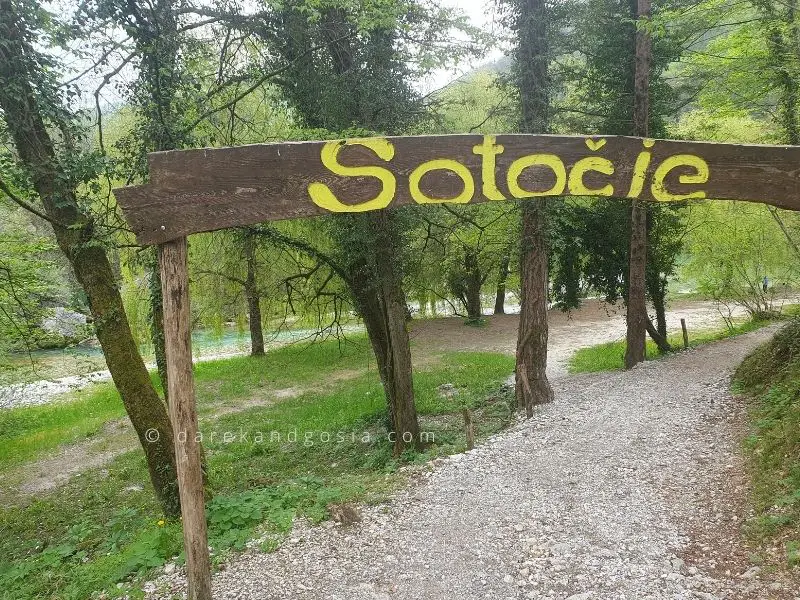 Why Slovenia?
Slovenia is not just a destination; it's an experience brimming with diverse adventures. For nature enthusiasts, it's hard to overlook the serenity of Lake Bled or the awe-inspiring beauty of Soteska Vintgar.
Looking for a cultural immersion? The historic Church of St. Primož and Felicijan offers a peek into the nation's rich heritage. If thrilling encounters with nature are on your list, Waterfall Pericnik and Triglav National Park promise unforgettable moments. And when you think you've seen it all, Jezero Jasna emerges as a tranquil escape, reflecting the pristine beauty of Slovenia's landscapes.
For those pondering the best places to visit in Slovenia, this Central European gem stands out as a must-visit, blending nature, culture, and adventure into a single, enriching journey.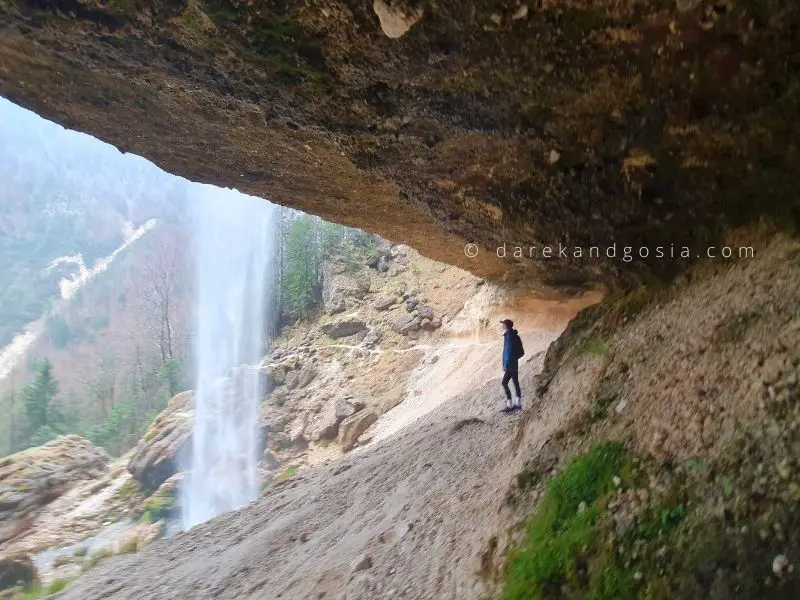 Is Slovenia a cheap place to visit?
Slovenia is generally considered to be an affordable destination compared to many other European countries, but it may not be as cheap as some countries in Eastern Europe. The cost of travel largely depends on individual preferences and travel styles, but here are some general considerations:
Accommodation: The cost of accommodation in Slovenia can vary widely depending on the location, season, and type of accommodation. Budget options like hostels and guesthouses are available in most cities, and there are also mid-range and luxury hotels.
Food and Drink: Slovenia's cuisine is diverse and delicious, with influences from Italy, Austria, and the Balkans. Eating out at restaurants and cafes can be reasonably priced, especially if you stick to local cuisine. Local wines are also affordable and highly recommended.
Transportation: Slovenia has a good public transportation system, including buses and trains. Taxis and car rentals are also available. Public transportation is generally affordable, but prices can vary based on the distance and destination.
Attractions: Many of Slovenia's natural attractions are free or have a small fee, such as hiking trails and public parks. Admission fees for museums and cultural sites can vary, but are generally not expensive.
Overall, Slovenia can be an affordable destination to visit, especially for those who plan ahead and travel during the shoulder season. However, costs can add up quickly if you choose luxury options or visit during the peak tourist season.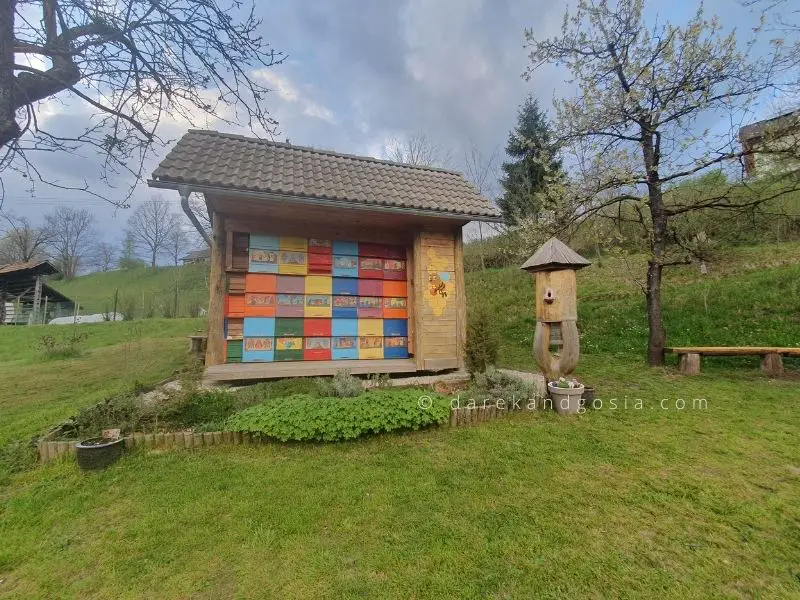 What was Slovenia formerly called?
Slovenia was formerly a part of Yugoslavia, a country in southeastern Europe that existed from 1918 to 1992. Before that, the territory of present-day Slovenia was a part of various states and empires throughout history, including the Roman Empire, the Habsburg Monarchy, and the Kingdom of Yugoslavia. The Slovenian people have a long history and culture that dates back to prehistoric times. However, Slovenia as an independent country only emerged in 1991, following the breakup of Yugoslavia, and it has been known as the Republic of Slovenia ever since.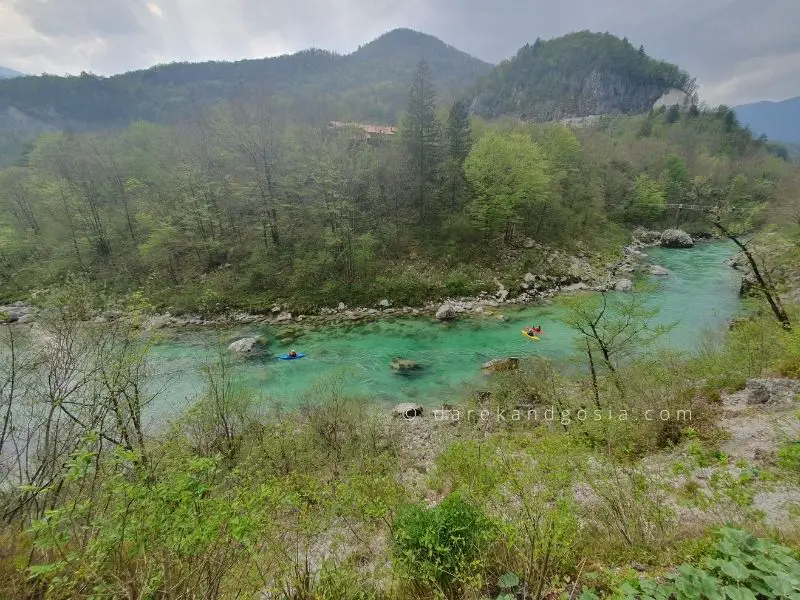 Is Slovenia good for tourists?
Slovenia is a hidden gem in the heart of Europe that offers visitors an incredible range of experiences. This small country is blessed with natural beauty that will take your breath away, from the soaring peaks of the Julian Alps to the sparkling waters of the Adriatic Sea.
The landscapes of Slovenia are diverse and stunning. Hiking in the Julian Alps is a dream come true for any nature lover, with stunning vistas around every corner. Triglav National Park is a pristine wilderness that showcases the best of Slovenia's natural beauty, while the Soča Valley is a paradise for adventure seekers.
The cities of Slovenia are equally enchanting. Ljubljana, the capital city, is a fairy tale come to life, with colorful buildings, riverside cafes, and a vibrant cultural scene. The medieval town of Piran is a jewel of the Adriatic coast, while the charming town of Ptuj is a treasure trove of history and architecture.
Slovenia's food and wine scene is a feast for the senses. The country's cuisine is a delicious blend of Italian, Austrian, and Balkan influences, with fresh ingredients and local specialties. Slovenian wines are gaining global recognition for their quality and unique character, and a visit to a local vineyard is a must for any wine lover.
Finally, the people of Slovenia are warm and welcoming, and visitors can expect a friendly and safe experience. With its stunning natural beauty, rich history, and delicious food and wine, Slovenia truly is a destination that will capture your heart and leave you wanting more.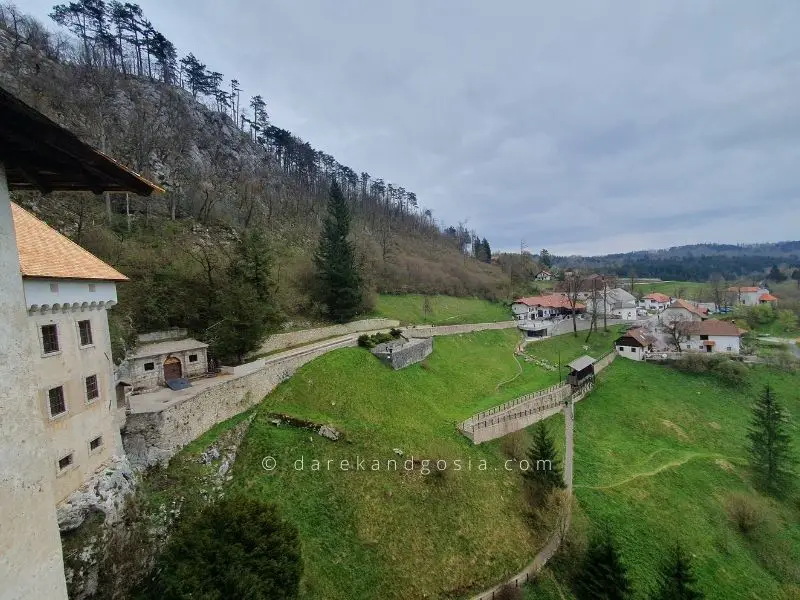 Where should I go for my first time in Slovenia?
For your first time in Slovenia, here are some destinations that you might want to consider:
Ljubljana: The capital city of Slovenia is a great place to start your trip. It's a charming city with a lively atmosphere, excellent restaurants, and plenty of cultural attractions to explore.
Lake Bled: This stunning alpine lake is one of Slovenia's most famous attractions and is a must-visit for any first-time visitor. You can take a stroll around the lake, visit the island, and hike up to the castle for breathtaking views.
Piran: This picturesque coastal town on the Adriatic Sea is a great place to experience the Mediterranean side of Slovenia. Wander through the narrow streets of the old town, enjoy fresh seafood, and soak up the sun on the beach.
Postojna Cave: Slovenia is known for its stunning karst landscapes, and the Postojna Cave is a prime example. Take a tour of this subterranean wonderland and marvel at the incredible rock formations and underground lakes.
Škocjan Caves: Another must-visit destination for nature lovers, the Škocjan Caves are a UNESCO World Heritage Site and offer an unforgettable experience of natural beauty.
These are just a few suggestions, but Slovenia has plenty more to offer, including hiking trails, spa towns, wine regions, and more.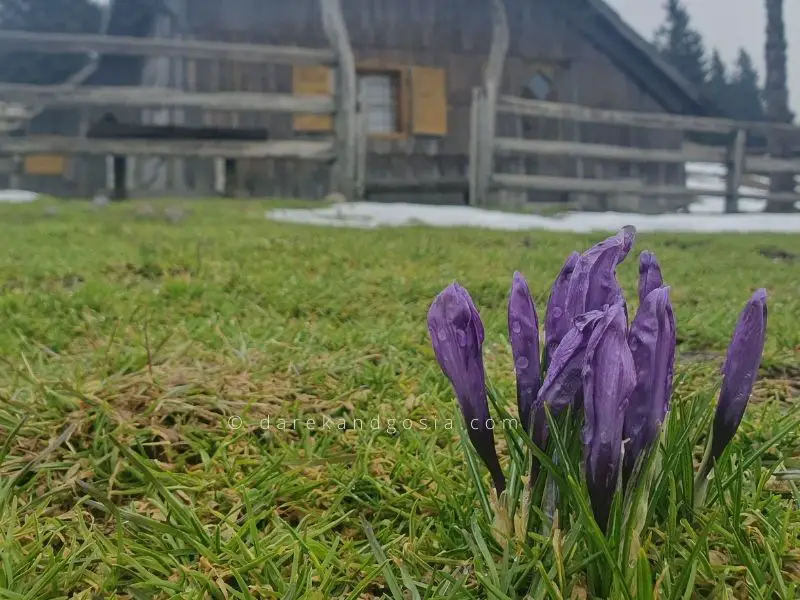 How many days in Slovenia is enough?
The amount of time you should spend in Slovenia depends on your interests and what you want to see and do. However, a week is a good amount of time to explore some of the country's highlights and get a sense of its culture, nature, and history.
Here is a suggested itinerary for a week-long trip to Slovenia:
Day 1-2: Ljubljana (2 days)
Explore the charming capital city, visit its museums and galleries, stroll along the Ljubljanica River, and enjoy the vibrant café culture.
Day 3: Lake Bled (1 day)
Take a day trip to the stunning alpine lake, visit the island, hike up to the castle, and enjoy the beautiful scenery.
Day 4: Škocjan Caves and Piran (1 day)
Visit the UNESCO-listed Škocjan Caves and then head to the picturesque coastal town of Piran to experience the Mediterranean side of Slovenia.
Day 5-6: Julian Alps (2 days)
Spend two days exploring the beautiful Julian Alps, go hiking or skiing, visit the charming towns of Kranjska Gora and Bovec, and enjoy the stunning mountain scenery.
Day 7: Postojna Cave and Predjama Castle
(1 day) Visit the Postojna Cave, one of Slovenia's most famous attractions, and then head to the nearby Predjama Castle, an impressive fortress built into a cliff.
Of course, if you have more time, you can explore more of Slovenia's attractions, such as the wine regions of Goriška Brda and Vipava Valley, the spa town of Rogaška Slatina, or the historic city of Maribor.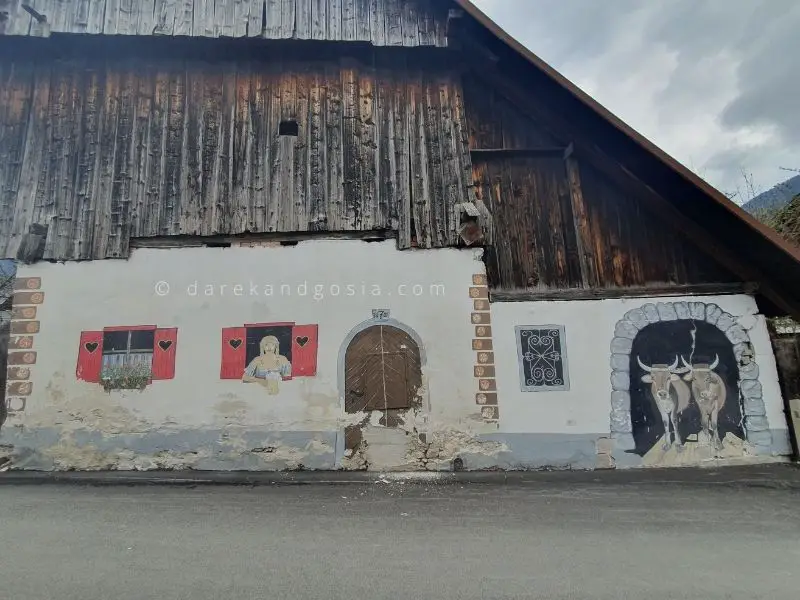 Best places to visit in Slovenia with family
Slovenia is a great destination for families, with plenty of activities and attractions that will keep everyone entertained. Here are some of the best places to visit in Slovenia with family:
Lake Bled: This picturesque alpine lake is a popular destination for families, with its scenic hiking trails, swimming opportunities, and attractions like the island and castle.
Ljubljana Zoo: The city's zoo is a great place to spend a day with kids, with over 500 animals from around the world.
Postojna Cave and Predjama Castle: These two attractions near the town of Postojna are popular with families. The Postojna Cave is a subterranean wonderland of rock formations and underground lakes, while the nearby Predjama Castle is a medieval fortress built into a cliff.
Adventure parks: Slovenia has several adventure parks that offer activities like zip-lining, tree-top walks, and obstacle courses. Some popular ones include the Bled Adventure Park and the Adrenaline Park in Porečje.
Kranjska Gora: This charming mountain town is a great base for exploring the Julian Alps with family. There are hiking and cycling trails, playgrounds, and swimming pools in the area.
Piran: This picturesque coastal town is a great place to enjoy the Mediterranean side of Slovenia with family. Kids will love the beaches, the narrow streets of the old town, and the fresh seafood.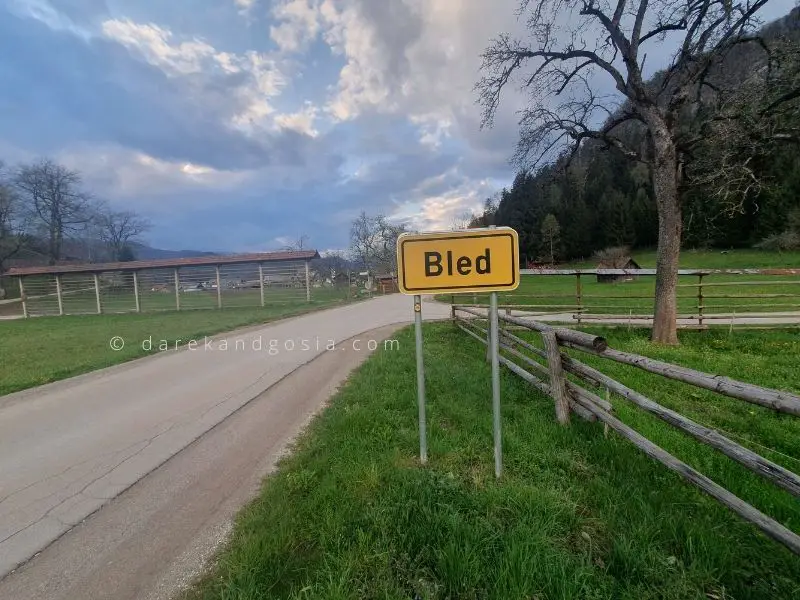 Where are the nicest lakes in Slovenia?
Slovenia is known for its stunning lakes, each with its own unique charm and beauty. Here are some of the nicest lakes in Slovenia:
Lake Bled: This is perhaps the most famous lake in Slovenia, known for its crystal-clear water, island with a church, and medieval castle perched on a hill overlooking the lake. Visitors can take a boat ride to the island, hike to the castle, or simply relax on the lake's shores.
Lake Bohinj: Located in the heart of the Triglav National Park, Lake Bohinj is the largest natural lake in Slovenia. Surrounded by mountains and forests, it offers plenty of opportunities for hiking, swimming, kayaking, and fishing.
Lake Cerknica: This is a unique lake that disappears and reappears depending on the season and rainfall. When full, it is the largest lake in Slovenia, but during dry periods it becomes a grassy plain. It is a popular spot for birdwatching and nature walks.
Lake Jasna: Located near the town of Kranjska Gora, Lake Jasna is a stunning alpine lake with crystal-clear water and a backdrop of mountains. It is a popular spot for swimming, sunbathing, and picnicking.
Lake Ptuj: This is the oldest artificial lake in Slovenia, created in the 1950s. It is located near the charming town of Ptuj and offers opportunities for swimming, boating, and fishing.
These are just a few of the nicest lakes in Slovenia, but there are many more to discover, each with its own unique charm and appeal.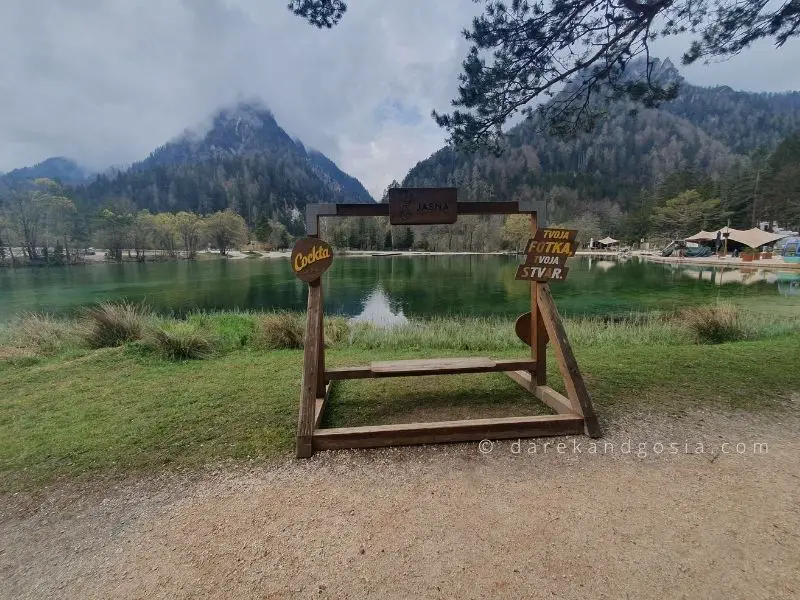 What food is Slovenia known for?
Slovenian cuisine is heavily influenced by its neighboring countries, such as Austria, Italy, and Hungary. Some of the most popular traditional dishes in Slovenia include:
Štruklji: These are dumplings made from dough and filled with a variety of fillings, such as cottage cheese, walnuts, or meat.
Prekmurska gibanica: This is a delicious layered pastry filled with poppy seeds, cottage cheese, walnuts, and apples.
Idrijski žlikrofi: These are small dumplings filled with potato, bacon, and herbs, often served with a savory sauce.
Carniolan sausage: This is a type of sausage made from pork, bacon, and spices, and is a popular snack or appetizer.
Potica: This is a sweet pastry roll filled with a variety of fillings, such as nuts, poppy seeds, or chocolate.
Burek: A popular pastry made with flaky phyllo dough, filled with cheese, meat, or vegetables.
Jota: A hearty soup made with beans, potatoes, and sauerkraut.
Kremna rezina: Also known as cream cake, this is a layered dessert made with vanilla custard and whipped cream, sandwiched between layers of puff pastry.
Is it cheaper to go to Austria or Slovenia?
Generally speaking, Slovenia is a cheaper destination compared to Austria in terms of accommodation, food, and transportation. However, the cost of travel can vary depending on your travel style, the season, and the specific locations you plan to visit.
Austria is known for its luxury ski resorts, upscale hotels, and high-end restaurants, which can make it a more expensive destination for travelers. On the other hand, Slovenia has a more laid-back atmosphere and a range of affordable accommodation options, including hostels, guesthouses, and apartments.
That being said, both countries offer unique travel experiences and attractions that are worth exploring. It is always a good idea to research and compare prices beforehand and plan your trip according to your budget and preferences.
Slovenia FAQ:
Is it cheap to travel to Slovenia?
Slovenia offers a variety of attractions at relatively affordable prices compared to many Western European countries, though costs can vary depending on your travel style.
Is Slovenia friendly to tourists?
Slovenia is known for its hospitality and is generally very friendly to tourists, with many locals eager to showcase their country's beauty and culture.
When should I go to Slovenia?
The best time to visit Slovenia largely depends on your interests: spring and early summer offer lush landscapes and pleasant temperatures, while winter is great for skiing in the Julian Alps.
Can you speak English in Slovenia?
While Slovenian is the official language, many Slovenians, especially in urban areas and among younger generations, speak English proficiently, making communication easy for tourists.
Is Slovenia a good place for holiday?
Slovenia is an excellent place for a holiday, boasting a mix of beautiful landscapes, historic sites, and vibrant culture.
How many days in Ljubljana is enough?
Two to three days in Ljubljana is typically enough to see the main attractions, but extending your stay allows for a more in-depth exploration of the city and its surroundings.
What is the warmest month in Slovenia?
July is usually the warmest month in Slovenia, with temperatures often reaching the high 20s to low 30s Celsius (70s-80s Fahrenheit).
Is Slovenia worth visiting?
Yes, absolutely! Slovenia is definitely worth visiting, whether you're looking for stunning natural scenery, fascinating history and culture, delicious cuisine, or simply a friendly and welcoming destination.
Despite its small size, Slovenia packs a punch when it comes to tourism. The country is home to some of Europe's most beautiful natural attractions, including the Julian Alps, Lake Bled, the Postojna Cave, and many more. Hiking, skiing, and other outdoor activities are popular here, as are cultural experiences like visiting historic towns, castles, and museums.
Slovenia's cities are also worth exploring. The capital city of Ljubljana is a charming and lively destination with a beautiful old town and a bustling food and nightlife scene. Other cities like Maribor, Piran, and Ptuj offer unique experiences and landmarks.
Slovenian cuisine is also a highlight for many visitors, with its blend of Central European and Mediterranean influences and use of fresh, local ingredients. And with its location at the crossroads of several different cultures and histories, Slovenia offers a fascinating mix of traditions and customs that can be seen in everything from architecture to art and music.
Overall, Slovenia is a welcoming and safe destination with a lot to offer visitors of all interests and backgrounds. Whether you're a nature lover, a history buff, a foodie, or simply looking for a new adventure, Slovenia is definitely worth adding to your travel bucket list.