You don't need a European road trip planner. Check out the best road trips in Europe – from Germany to Norway we have all the best European roads!
Is fuel running through your veins? I bet it does! Otherwise, you wouldn't be searching for the best road trips in Europe, would you?!
Great news my friend, we are addicted to the most beautiful and scenic routes too! And luckily for us, Europe is full of amazing roads to drive on.
Driving holidays Europe – car hire:
We have rented cars many times during the best European road trips and we always used discovercars.com
Check out our guide to the European rental car companies or simply explore the options directly on discovercars.com if you need a car during a trip in Europe.
Not sure where to start and which of the European roads is the best for a trip? We have you covered! The best European road trips are waiting for you!
What makes a scenic drive in Europe scenic?
A scenic drive in Europe is defined by several key factors. First, the natural landscapes, such as mountains, coastlines, and lakes, contribute to its beauty. Second, the inclusion of historic and cultural sites, such as castles and churches, adds depth to the experience. Third, scenic routes with panoramic views enhance the drive's allure. Fourth, the charming towns and villages along the way provide a glimpse into local life.
Fifth, the changing seasons offer diverse and captivating landscapes throughout the year. Sixth, well-maintained roads ensure a comfortable and safe journey. Seventh, access to national parks and reserves allows for encounters with untouched nature.
Finally, the exploration of hidden gems adds an element of adventure and discovery. Together, these elements create a truly scenic drive in Europe.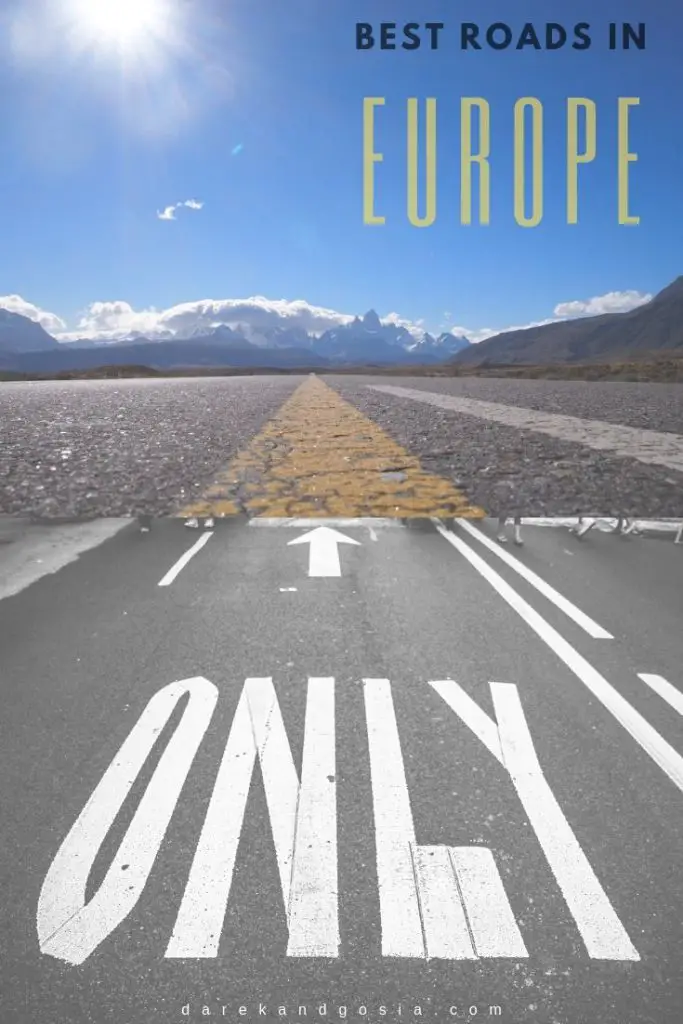 Can you combine scenic drives in Europe with weekend trips?
Combining scenic drives in Europe with weekend trips allows you to explore the continent's beauty while maximizing your time. Plan efficient routes that can be comfortably completed within a weekend.
Choose nearby destinations to minimize travel time. Coordinate accommodations strategically along the route or near the scenic drive and weekend destination. Prioritize activities and attractions based on your interests. Enjoy the journey and make the most of your time by seeking local recommendations.
Where are the best places to do a road trip in Europe?
In no particular order, we would like to introduce you to the top 15 road trips in Europe.
So, start your engine!
Ready, steady, GO! It's time to learn more about the top driving holidays in Europe:
Most beautiful drives in Europe
1. Amalfi Coast Road, ITALY
Driving holidays Europe? The legendary Amalfi Coast Road (the Costiera Amalfitana) is considered one of the most scenic road trips in Italy and maybe even in Europe.
The very popular Amalfi Coast route follows the shoreline from Sorrento to Vietri Sul Mare. There are incredible sceneries to be seen on many road trips in Europe and this one will definitely guarantee that! ? Would you add Amalfi Road to your list of the best road trips in Europe?
Are you ready to cross the Amalfi Coast? Check out what's the best time to visit Italy before going on this stunning European road trip!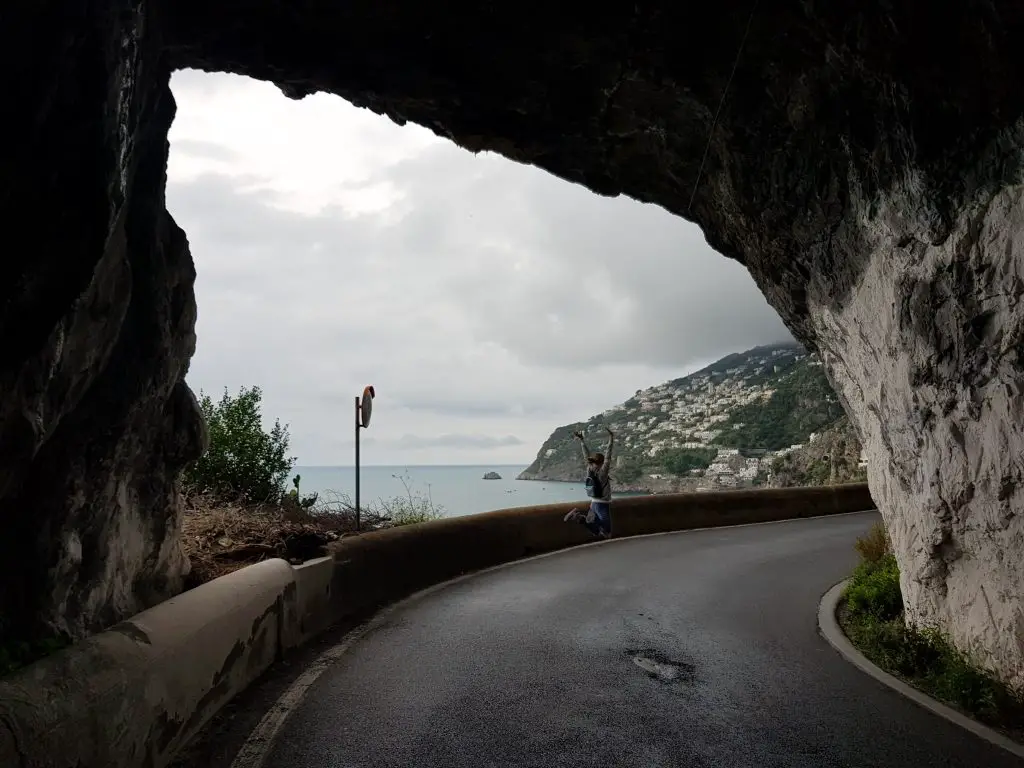 Read also: Amalfi Coast Italy (Campania) – Italy's most scenic & famous coastline!
2. Ring of Kerry, IRELAND
Best driving roads in Europe? This stunning Irish loop is probably Europe's most underrated road trip so be quick before it becomes too popular! With few airports nearby all you have to do is rent a car and in a couple of hours, you will get to this amazing location.
Ireland is a great country for road trips in Europe. And with some many beautiful landscapes Ring of Kerry is a must-do for all 4-wheel lovers. Could this be the best driving holidays in Europe? Oh YES! 🙂
Highlighting dramatic Irish coastlines, hillsides and plenty of opportunities to do hiking Ring of Kerry sound like a dream! Additionally, with a relatively short distance (just about 180-kilometers) driving around Ring of Kerry is a perfect weekend trip.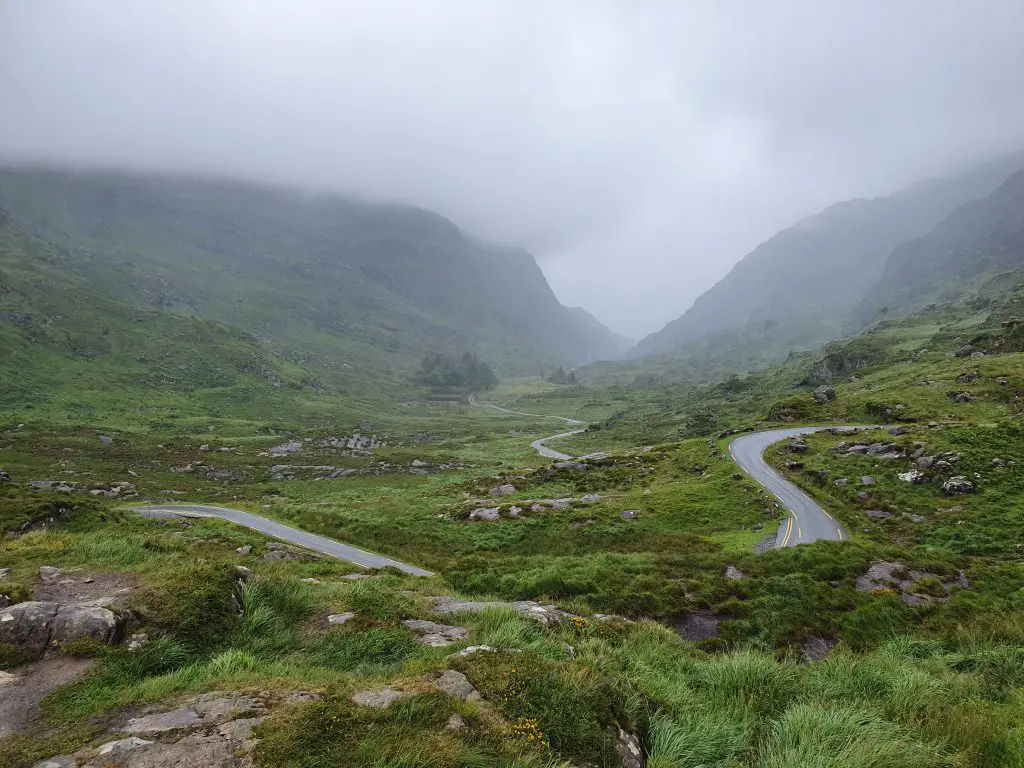 Read also: 3 days Ring of Kerry itinerary. Is driving the Ring of Kerry worth it?
3. Grossglockner Road, AUSTRIA
Does anyone fancy a stunning European road trip? Any trip to Austria without a drive on Grossglockner High Alpine Road is a crime! In just a couple of hours drive from either Salzburg or Innsbruck, you will reach to this stunning road!
Grossglockner Hochalpenstrasse is one of the best things to do in Austria! Stretching a total of a 48km toll road through the Austrian Alps is probably among the top 3 most scenic drives of Europe we have done – an amazing road trip in Europe!
The Grossglockner Hochalpenstrasse is one of the European road trips you just must do in your lifetime. No excuses! Book your trip today! ?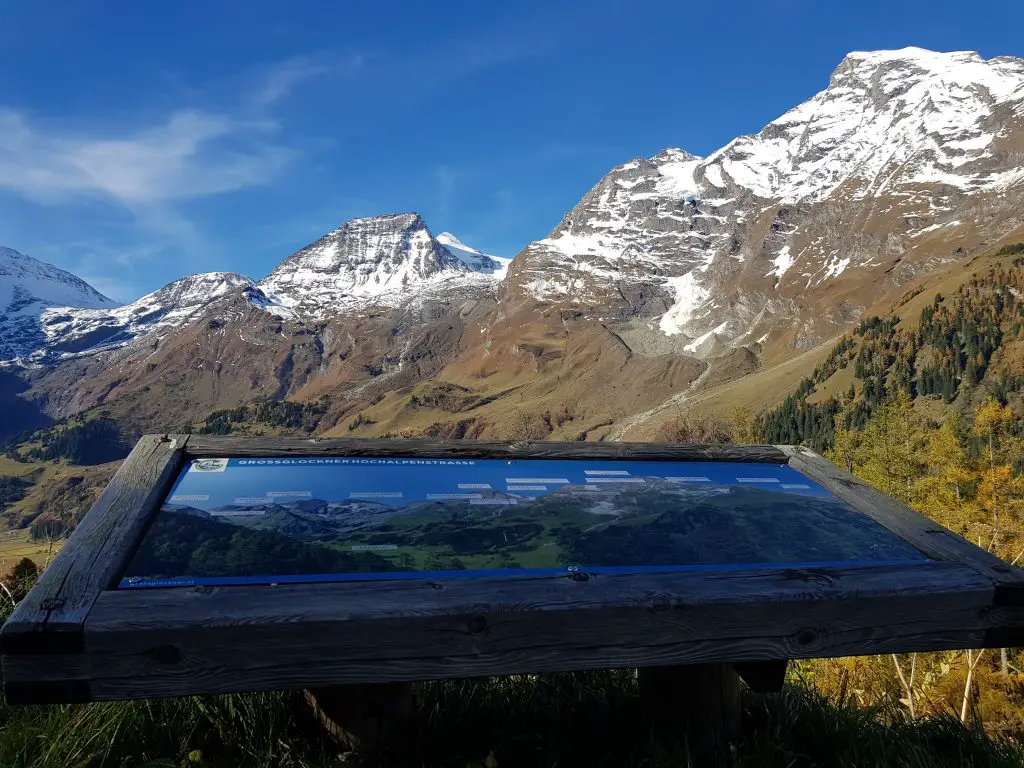 Read also: 13 UNIQUE Things to do in Austria. Bucket List Must Haves!
4. Great Dolomite Road, ITALY
Best roads Europe? Some say that the Dolomites are the most beautiful mountains in the world. Do you agree? For sure, this Italian region has some of the best European roads, and the Great Dolomite Road is one of them! Strada dell Dolomiti is a glorious 62 mile drive through the mountains of Northern Italy – it's one of the best places to visit in Italy.
This incredible road trips take you from Bolzano to Cortina D'Ampezzo and offers the most gorgeous and scenic views you can imagine! There are endless opportunities to go hiking in the Dolomites as well as visiting some of the great lakes in Italy.
So, is Dolomitenstrasse your next place to drive? Make sure you add this European road to your travel bucket list.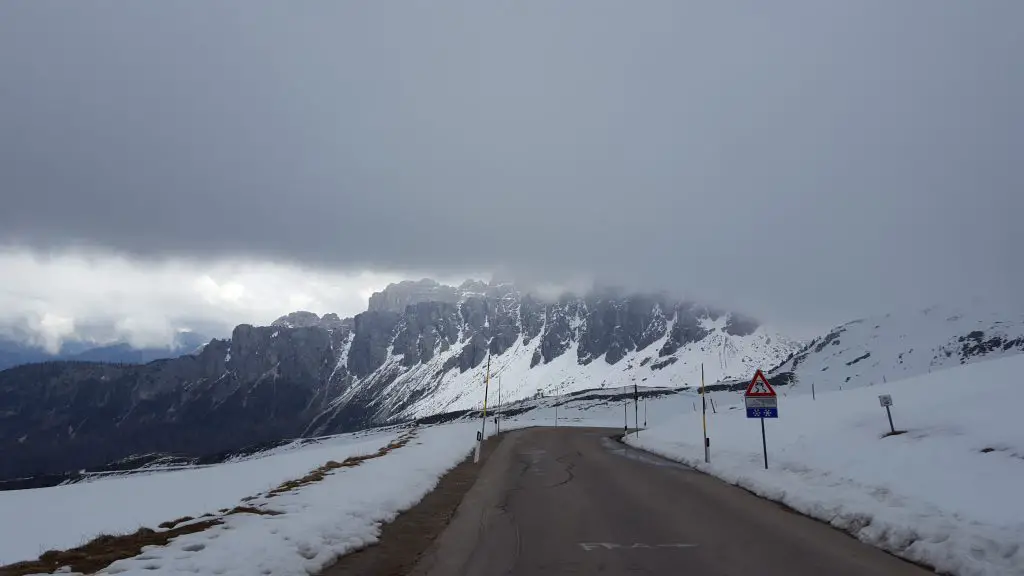 Read also: Things to do in Dolomites – breathtaking views & incredible lakes included!
5. Trollstigen, NORWAY
Top road trip routes Europe? Trollstigen Road, Troll Road or The Troll Ladder – whichever you call the Road 63 in Norway you are right choosing it for your next European road trip! This serpentine mountain road in Rauma Municipality is simply stunning – it is one of Norway's most dramatic and most visited attractions.
Norway is probably one of the best places to do self-drive holidays in Europe and Trollstigen just has to be on the list!
Would you challenge yourself on this legendary road made up of eleven 180º bends across the Norwegian fjords? The Trollstigen Road ascends to 850 metres above sea level so make sure you take advantage of that and enjoy the breath-taking views!
6. Zante island, GREECE
European road trip holidays – How to combine a stunning road trip with the best beaches in Europe? Go to Zante in Greece!
You can drive around Zante in about two hours. But if you really want to explore and make the most of this stunning island you will have to book a few days trip. With scattered villages, beautiful countryside and Zakynthos' most famous attraction – Navagio Beach, the northern route is a great starting point on your road trip on the Zakynthos island.
Read our guide about top things to do in Zante before planning your road trip on the island.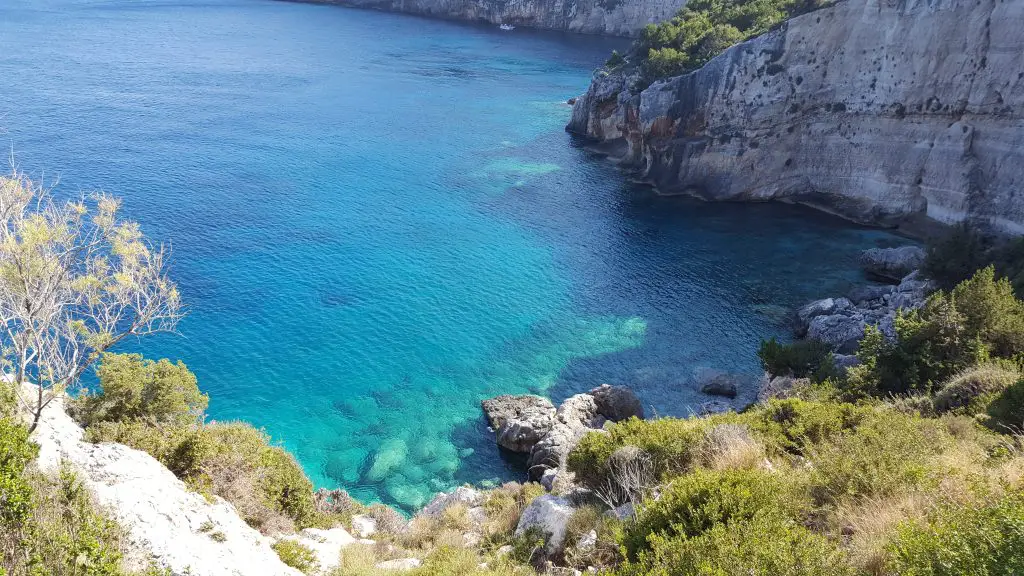 Read also: TOP 13 Things to do in Zakynthos [Zante – Ionian Island in Greece]
7. GC-200, SPAIN
Great road trips Europe – driving in the mountains on one of the best European islands? Sounds like a great European adventure, right? ?
This stunning European road is located on the west coast of Gran Canaria – one of the best Spanish islands we have visited. The drive on GC-200 is one scenic tour you will just love! A great idea for an amazing road trip in Europe.
we have visited. The drive on GC-200 is one scenic tour you will just love! A great idea for an amazing road trip in Europe.
The coastal highway, a rocky and wild road attract 1000s of tourists every year – including many Norwegian who have many spectacular roads in their country too.
Make sure you stop at Mirador del Balcón – a stunning viewing point on the Gran Canaria island. Would you add the GC-200 road to your European road trip list?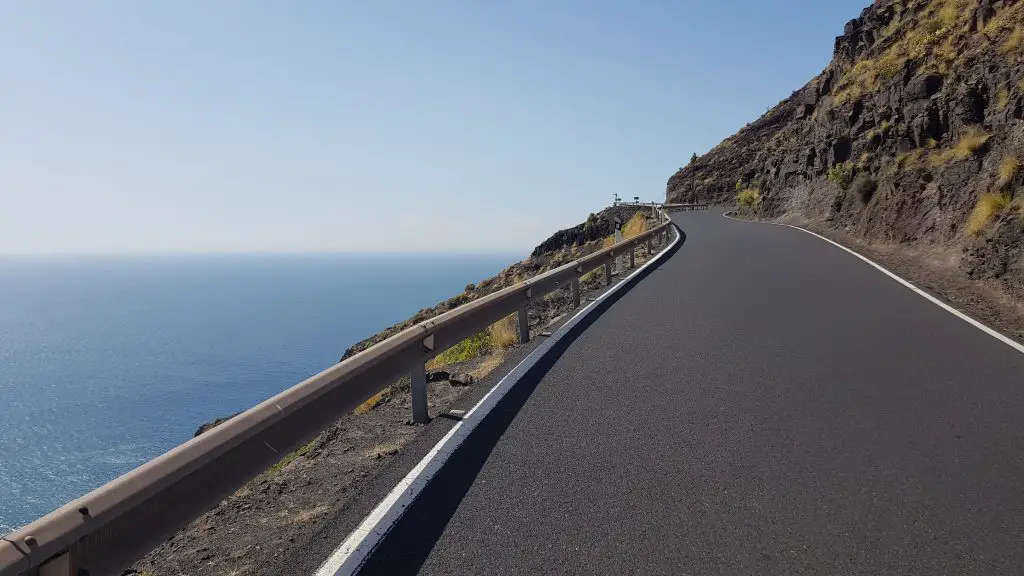 Read also: 20 Things to do in Gran Canaria & best places you HAVE to visit!
8. Romantic Road, GERMANY
Scenic European road trips? There are probably many romantic road trips you can take in Europe. But there is the only one that matters – the Romantische Strasse in Germany. Who would have thought that you can find great European road trips in Germany?! 😉
Germany's Romantic Road stretches for just over 400 kilometres from Wurzburg to Füssen and it is a great way to discover the real fairy-tale Europe ?
Rent a car and get on the road! A Romantic Road in Germany!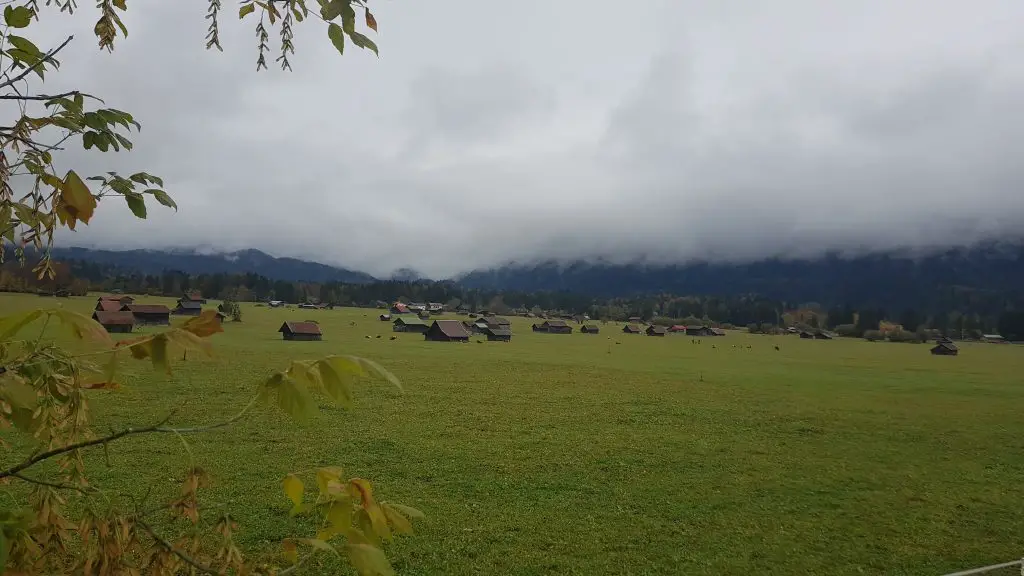 Read also: 4 days in Garmisch-Partenkirchen, Germany – Best Places to visit in GaPa
9. Golden Ring Road, ICELAND
European road trip ideas? The most popular route you can take in Iceland, the Golden Circle, is one of our favourite travel experiences while visiting Iceland. Þingvellir, Gullfoss and Geysir are only a few of the beautiful Icelandic landscapes and views you will be able to see!
The best way to do the Icelandic Ring Road? Rent a car and do it yourself! Don't do any organized tours, you should really go for a driving holiday around Iceland's Golden Circle if you want to experience this piece of heaven!
Don't forget to pay a visit to Blue Lagoon Geothermal Spa, Reynisfjara and the Dimond Beach – both totally worth driving few hours on the empty roads in Iceland ?
Ready for best driving holidays in Europe? Just watch out the sheep!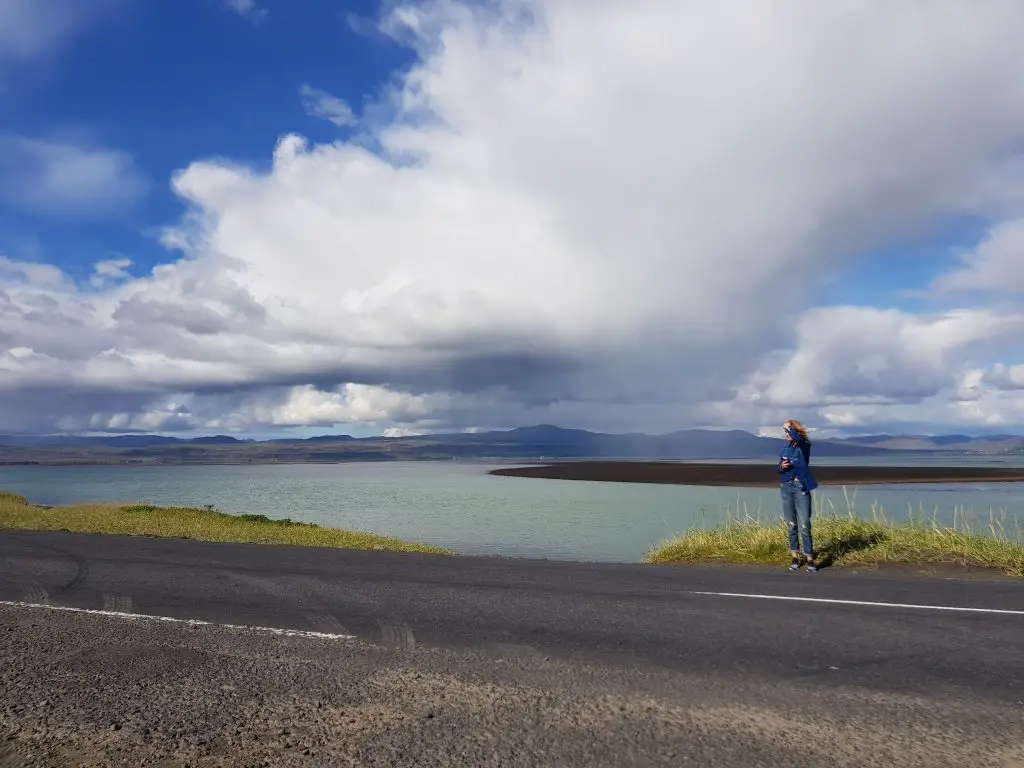 10. Algarve Coast, PORTUGAL
Best road trip routes Europe? Any European road trip wouldn't be complete without a drive along the Algarve Coast. This is probably the coolest and most scenic road trip to take in Portugal. Fly to Faro, hire a car and start exploring the Algarve region. There are so many lovely country villages, historical spots and some of the best beaches in Europe.
This is a must-do Europe road trip for all beach lovers 🙂
So, what would you say about taking the perfect road trip through Portugal's Algarve region this summer?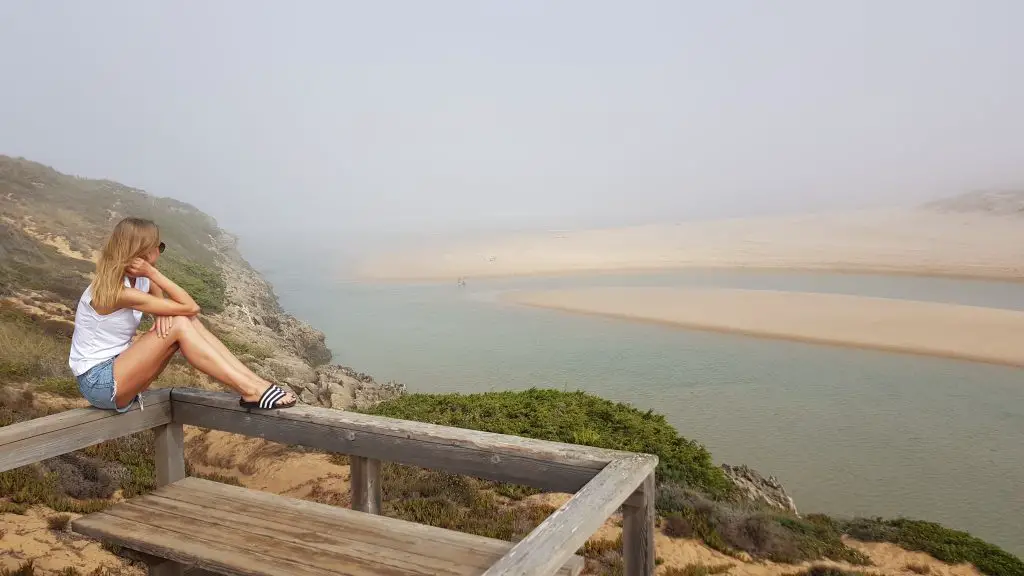 Read also: Best beaches in Algarve Portugal – Algarve's TOP 13 beaches!
11. Verdon Gorge circuit, FRANCE
Best road trips Europe summer? For many, the Verdon Gorge is France's most beautiful natural attraction. And it's hard to disagree! Driving to the Gorges du Verdon is just a must-do as it's one of the best road trips in Europe you can ever do. The scenic drive along the deepest and most impressive river canyon in Europe is just fabulous!
If you are looking for a bit of drama and breath-taking scenery in the heart of the Verdon Regional Natural Park, make sure you book a holiday on the French Riviera and go for a day trip to Gorges du Verdon.
Driving on hairpin bends and narrow roads is something you expect from the best European road trips – you will get a lot of that while on the circuit.
Read also: Visiting Verdon Gorge France – Top tips to French Grand Canyon!
12. High Alpine Road, GERMANY
Most beautiful roads in Europe? Alpenstraße – the Bavarian dream for every 4-wheel freak! ? The German Alpine Road is a 515 km drive that snakes along the Austrian border. It starts at Lake Constance and it will take you right to the Lake Königssee. During the drive, you can enjoy the most spectacular scenery of the Bavarian Alps, including views of the Zugspitze, Germany's highest mountain.
You will need a few days to complete this stunning European road trip as there are just way too many things to see – Eibsee Lake, GaPa or Eagle's Nest are only a few of them. Believe me! This is a must-do and one of the best European road trips!
This exhilarating route full of twists and turns is one of Germany's greatest secrets so be sure you drive on it before it's too popular ?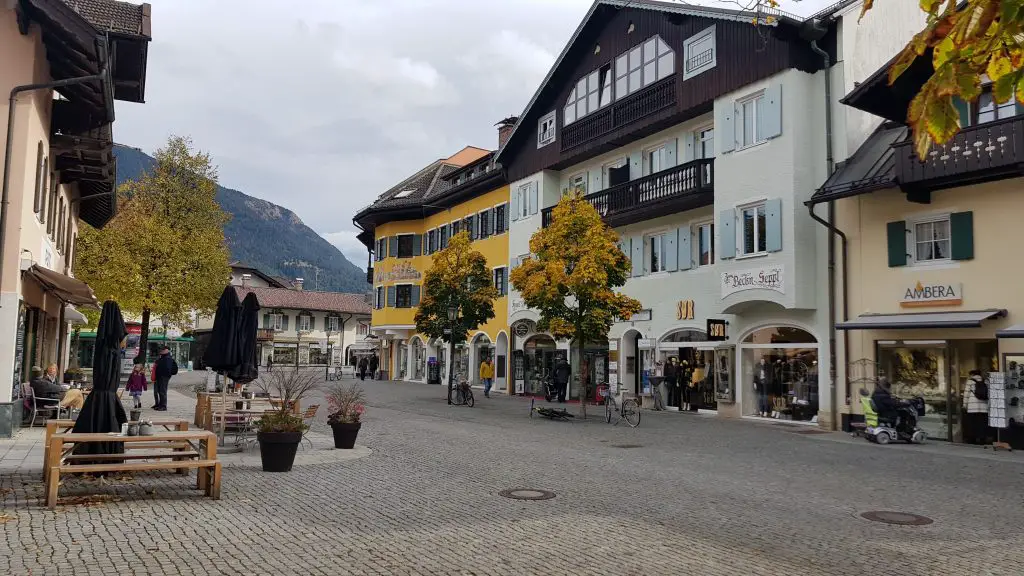 Read also: How to visit Zugspitze? A STUNNING trip to Germany's highest mountain!
13. Cote d'Azur, FRANCE
European driving holiday routes? France is one of those European countries that you just have to visit for a road trip. Not sure where to go to the south of France for a road trip? Cote d'Azur is the 1st answer! It has one of the best views in France. Hikers and those in search of a scenic drive absolutely love the panoramic views of the French Riviera.
From the picturesque cobblestone streets in French villages, lavender fields to amazing beaches – there is a bit of everything for you during this European road trip.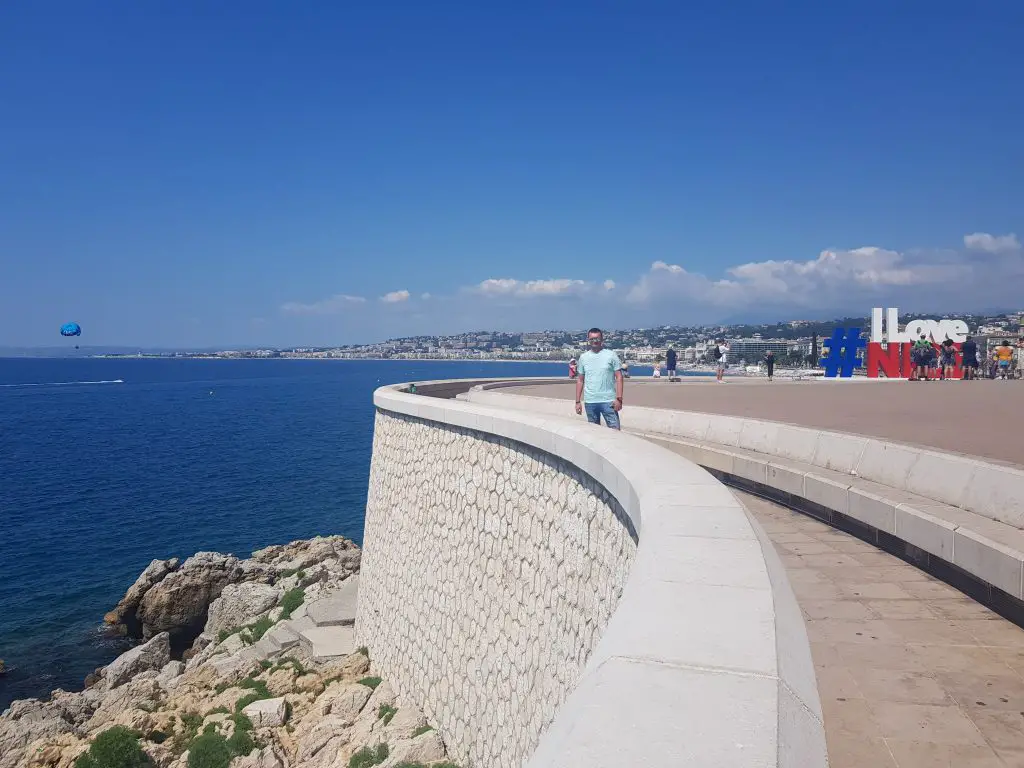 Read also: Best Places to visit on the French Riviera – Cote d'Azur's TOP 7
14. Transfagarasan (DN7C), ROMANIA
Driving around Europe? If you watched BBC's Top Gear in 2009 you probably know that Jeremy Clarkson and his team declared the Transfăgărășan as "the best road in the world". Looking for a few twists and turns on your road trip? The Romanian road DN7C, as the Transfăgărăşan road is officially called, will give you that joy!
With gorgeous views, spooky dark tunnels and interesting history, the Transfagarasan Highway is just THE road you must drive before you die!
Is Transfagarasan on your list of the best road trips in Europe? I bet, it is! 🙂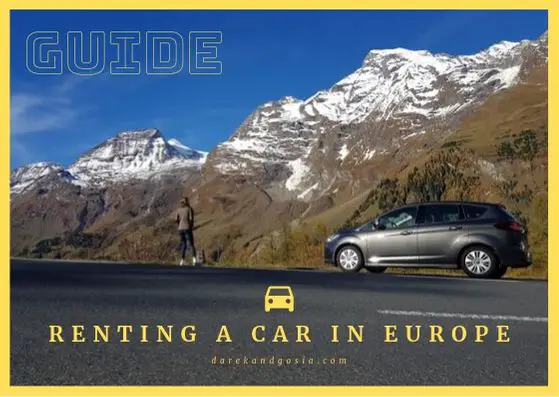 15. The Military Road, ENGLAND
Looking for coastal views during your European road trip? The Military Road on the Isle of Wight is your answer! I guess every dude in England has this road on the UK bucket list 🙂
Make sure you drive it east to west simply because of the views and stunning landscape on the right and open sea on the left-hand side. The A3055, A-Class Road on the Isle of Wight in Southern England is a must-drive for any 4-wheel enthusiast as well as for everybody looking for best places to visit in England!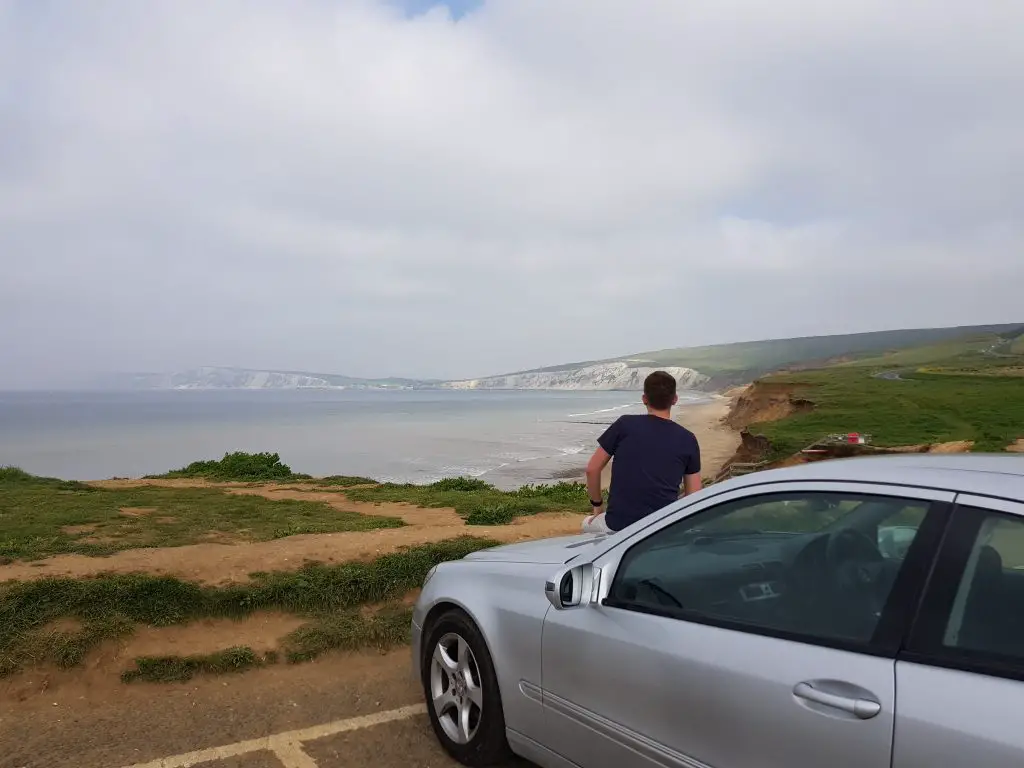 Read also: Isle of Wight things to do – TOP 11 attractions & places to visit on the I.o.W.
What is the most famous road in Europe?
One of the most famous roads in Europe is the Transfăgărășan Highway in Romania. This scenic road, located in the Carpathian Mountains, is renowned for its stunning mountainous landscapes and hairpin turns. Another famous road is the Grossglockner High Alpine Road in Austria, which offers breathtaking views of the Austrian Alps and the highest peak in the country, Grossglockner. Both these roads attract numerous visitors and are highly regarded for their natural beauty and driving experience.
What is the best road in Europe Top Gear?
According to the popular TV show "Top Gear," the Stelvio Pass in Italy is often regarded as one of the best roads in Europe. It has been featured on the show multiple times and has gained fame for its challenging hairpin turns and stunning alpine scenery. The Stelvio Pass, located in the Italian Alps, offers an exhilarating driving experience and has become an iconic destination for automotive enthusiasts. Its combination of technical driving challenges and breathtaking landscapes has made it a favorite among the Top Gear team and viewers alike.
Best countries to drive in Europe
Europe offers a variety of countries that are known for their excellent road infrastructure, stunning landscapes, and enjoyable driving experiences. While preferences may vary depending on individual interests, here are some countries that are often considered among the best for driving in Europe:
Germany: Known for its well-maintained Autobahn network and efficient road systems, Germany offers drivers the opportunity to experience high-speed driving on certain sections without speed limits. The country's scenic routes, such as the Romantic Road and the Black Forest, provide picturesque landscapes and charming towns.
Switzerland: Switzerland is renowned for its meticulous road infrastructure and breathtaking mountainous landscapes. The roads are well-signposted, and driving through the Alps offers stunning views of lakes, valleys, and snow-capped peaks.
Italy: Italy boasts a diverse driving experience, from the iconic winding roads of the Amalfi Coast to the scenic drives through Tuscany and the Dolomites. Italian roads are generally well-maintained, and the country's cultural and historical attractions add depth to the driving journey.
Norway: With its majestic fjords, dramatic coastlines, and winding mountain roads, Norway offers an unforgettable driving experience. The Atlantic Road and Trollstigen are particularly renowned for their stunning scenery and thrilling driving routes.
Austria: Austria is known for its well-maintained roads, charming alpine villages, and stunning mountain landscapes. The Grossglockner High Alpine Road and the scenic routes in the Austrian Alps are popular choices for driving enthusiasts.
Scotland: Scotland's rugged landscapes, including the famous North Coast 500 route, make it a fantastic destination for a driving adventure. The route takes you through picturesque castles, lochs, and coastal vistas.
France: France offers a diverse range of driving experiences, from the scenic routes of the French Riviera to the historic châteaux in the Loire Valley. The country's well-developed road network makes it easily accessible and enjoyable to explore.
Spain: Spain's expansive road network provides access to diverse landscapes, including coastal routes, mountain passes, and picturesque countryside. The country's warm climate and vibrant culture add to the overall driving experience.
These countries provide a mix of beautiful landscapes, well-maintained roads, and unique cultural experiences that make them popular choices for driving enthusiasts in Europe. Ultimately, the best country for driving in Europe depends on individual preferences, interests, and the specific type of experience one seeks.
What is the super highway in Europe?
The superhighway in Europe is commonly referred to as the "European motorway network" or the "European highway network." It is an extensive network of high-speed roads that connect various countries across the continent. This network is made up of several major motorways that span multiple countries and provide efficient transportation routes for long-distance travel. Some notable examples of superhighways in Europe include the Autobahn in Germany, the Autoroute in France, the Autostrada in Italy, and the Autopista in Spain. These highways often have multiple lanes, well-maintained surfaces, and designated speed limits, facilitating smooth and fast travel across Europe.
What is the famous curved road in Europe?
One of the most famous curved roads in Europe is the Trollstigen in Norway. The Trollstigen, which translates to "Troll's Path" in English, is a renowned mountain road known for its sharp bends, hairpin turns, and steep inclines. It winds through the stunning landscapes of the Norwegian mountains, offering breathtaking views and an exhilarating driving experience. The road is a popular tourist attraction, attracting visitors from around the world who come to marvel at its dramatic curves and enjoy the natural beauty of the surrounding area.
What is the oldest road in Europe?
The Via Appia, also known as the Appian Way, is widely regarded as one of the oldest roads in Europe. It was built by the Romans in 312 BC and connected Rome to the city of Capua in ancient Italy. The Via Appia was later extended to Brindisi, becoming a crucial trade and military route during the Roman Empire. It played a significant role in the expansion and administration of the Roman territories. Today, parts of the Via Appia are still intact and can be visited in Italy, serving as a testament to its historical significance and engineering prowess.
What is the largest road in Europe?
The largest road in Europe is the European route E30. It is a transcontinental road that stretches from Cork in Ireland to Omsk in Russia, covering a distance of approximately 5,500 kilometers (3,400 miles). The E30 passes through multiple countries, including the United Kingdom, the Netherlands, Germany, Poland, Belarus, and Russia, among others. It serves as a major transportation artery, connecting various cities and regions across Europe, and is a significant route for long-distance travel and trade.
How many of the best road trips in Europe have you done?
We hope you will enjoy your European trip! 🙂 Let us know case there are other amazing roads in Europe and we will add them to our bucket list 🙂
Is it worth doing a road trip in Europe?
There is no question about that! If you only have wheels, wanderlust and a bit of time you have to try one of the above stunning European road trips! Touring Europe by car is one of the best ways to enjoy our continent. From amazing European landscapes in Ring of Kerry to a scenic road trip in the Dolomites – there are many great European places to be visited on a perfect road trip in Europe! Which one is on your bucket list next? 🙂
Read our other articles related to this stunning continent:
Best places to visit in Europe
Most romantic places in Europe
Most beautiful landscapes in Europe
Love Europe? We have more related articles for you:
Read also our guide: Renting a Car in Europe – How not to get fooled by Car Hire Companies!