Looking for the best places to visit in the Chiltern Hills? From beautiful villages to market towns and stunning walks – there is a lot you can do in the Chilterns!
Chiltern Hills, an Area of Outstanding Natural Beauty, is one of the most magical locations in England!
Located just an hour drive from the capital city, is one of the most popular destinations for a day trip from London by car – and no wonder why!
The Chilterns offer a huge variety of different activities. From visiting its villages, many of those are amongst the prettiest villages in England, to some of the best hiking spots near London.
If you are a big market towns lover, you will be delighted to hear the Chiltern Hills is full of beautiful towns – many of them are dream commuter towns for London.
Ready to learn more about the Chilterns AONB? We are proud to present to you the best locations and activities you can do in the Chiltern Hills England!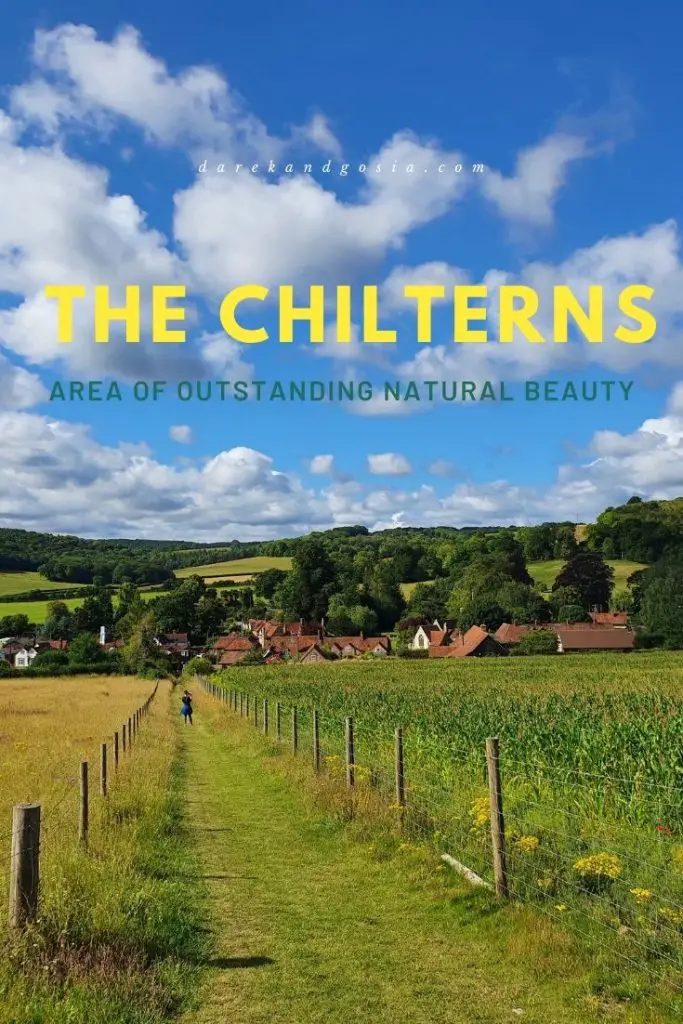 Where are the Chilterns in England?
Where are the Chiltern Hills? You can discover Chiltern Hills nestled deep within Oxfordshire. The Chilterns are an Area of Outstanding Natural Beauty, which cover approximately 324 square miles of the English countryside.
Interestingly, this area stretches from the Thames to Buckinghamshire, and from Bedford to Hitchin. As one of almost forty Areas of Outstanding Natural Beauty that have been recognised in England and Wales, it's no surprise that it has such a wonderful reputation for its greenery and the towns and villages that are in and around the Hills.
The Chilterns AONB is also home to some of the best commuter towns near London!
Where to stay in the Chiltern Hills?
Looking for the best places to stay in the Chilterns? If you are not planning to move to the area you can easily book a UK weekend break in the Chiltern district. With so many stunning areas to explore there is also a huge selection of top hotels in the Chiltern Hills.
Some of the top places to stay in the Chilterns:
Places to stay Chiltern Hills – Best hotels in the Chilterns
Explore the best places in Chiltern Hills – from Chiltern villages to top Chiltern Hills walks:
Towns in the Chiltern Hills:
1. Amersham
Best places to visit in the Chilterns? Part of the Buckinghamshire area of the Chilterns, Amersham is a market town that is seated on a raised plateau that overlooks Old Amersham; with the latter residing in the valley of the Misbourne river.
Amersham's high street has plenty of medieval buildings, including houses and old inns. The 17th century Market Hall is certainly one of the town's stars and has its own market running each Saturday. Amersham is also home to the Chilterns Vintage Cinema – one of the top attractions in this area!
If you were to head towards Old Amersham, you could take a leisurely stroll of ten miles through the Valley. This is called the "Paradise Regained" trail, and it starts on that high street that we just told you about.
The trail also takes you past the cottage where poet John Milton took refuge during his illness, and there are plenty of scenic areas that you can rest in before moving on to explore more of the route.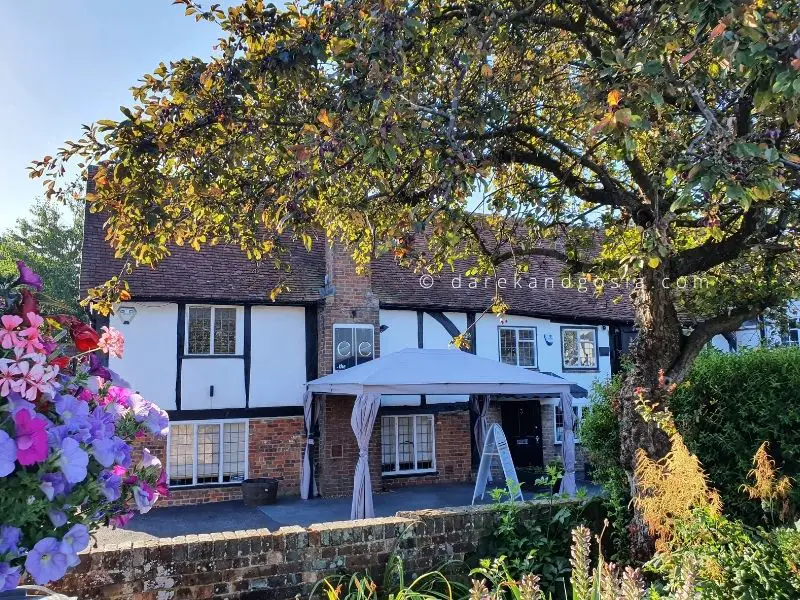 2. Marlow
Looking for Chiltern Hills things to do? Let's start at Marlow's St Peter Street. St Peter Street is Marlow's oldest street, and it leads down to the edge of the river. You can find St Peter's Church, which was built in the 19th century, and a pub called the Two Brewers – a local favourite with a great atmosphere.
Take a wander down to the Marlow Lock. This view is one that many tourists photograph during their visit, and it's not surprising to see it on postcards, blogs, and travel guides. It's usually a busy area, with plenty of people and boats passing by.
We'd also like to take some time to tell you about the Marlow Country Fayre. This fayre happens every month on the first Sunday, and the stalls take up Dean Street Car Park. There's food, gifts, goods, and plenty more to get you opening your wallet when you visit!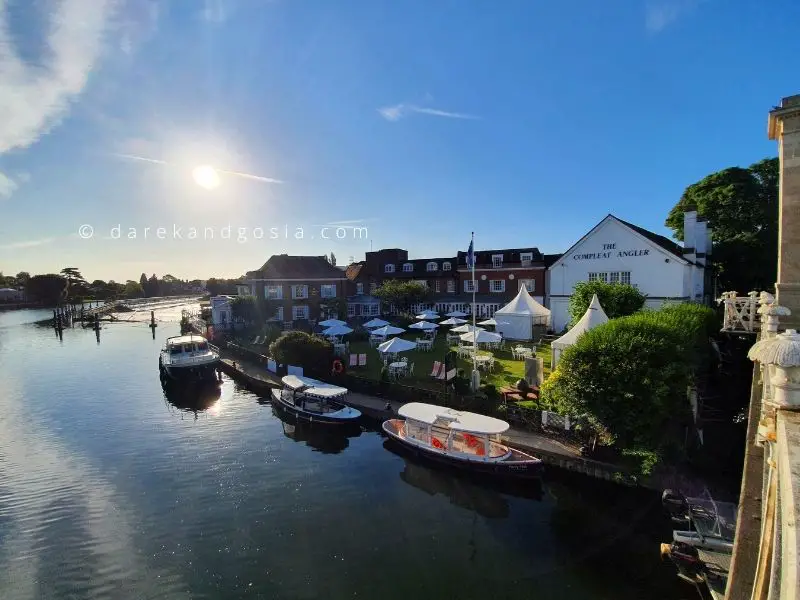 3. Berkhamsted
Where to find the best places to visit Chilterns? One of the Chilterns gateway towns, Berkhamsted in Hertfordshire has some wonderful events throughout the year and a huge number of places to visit.
During the summer, there are tickets for open air theatre shows and music shows that happen at Berkhamsted Castle. The remnants of the castle include a large mote with towering walls, nodding to its Norman history.
Beyond the castle, there's the Crafts Market and the Farmers' Market; both with their own merits and reasons to go along. No matter what time of year it is, there's always a market that you can go to for the latest treats.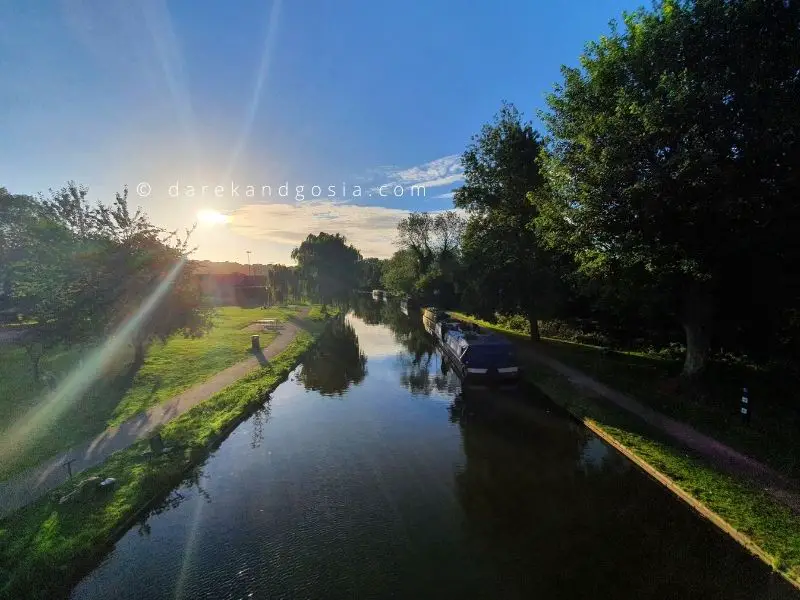 4. Henley-on-Thames
Interested in top things to do in Chiltern Hills? Voted as one of the best locations in the countryside to live, England's Henley-on-Thames is another of the Chilterns' market towns and an all-round wonderous place to be.
It's fairly easy to commit to your own self-guided tourist walk of Henley-on-Thames, with all of the town's history and information available through their dedicated town council website. That said, nothing beats a tour put on by a knowledgeable tour guide! Henley-on-Thames offers a range of tours that you can book online in advance, including ghost tours.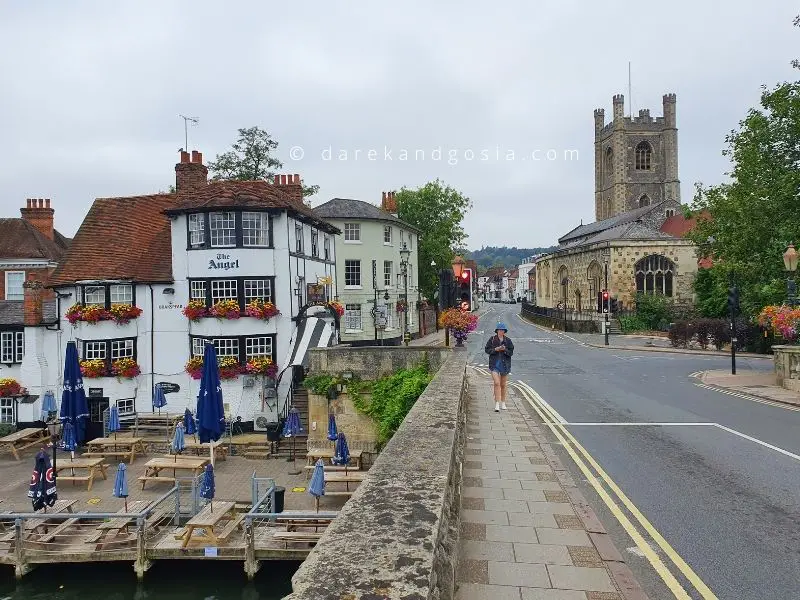 5. Beaconsfield
Where to go for top Chiltern attractions? A town where the divide of old and new is obvious. Many of the older picturesque towns of England have an Old Town and a new town which has taken over the name of the Old Town. Beaconsfield is no different, with its Old Town housing its main street, many of its shops, its pubs, and more.
Perhaps one of the main attractions of this market town is Bekonscot Model Village. Bekonscot is the original model village, which opened for the first time back in the late 1920s.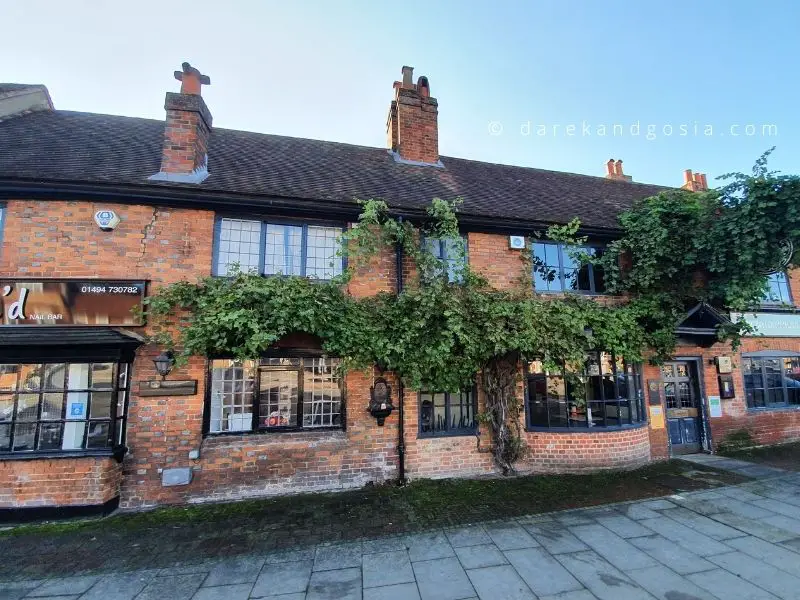 6. Wallingford
What to do in Chiltern Hills? Named and made famous for its ford, Wallingford allows its guests to walk the same Thames Path that many other Chilterns towns connect to. From here, you can start your journey in the town and continue on to Benson Lock. That won't end your wandering, however, for you can still continue your travels onto Abingdon or Reading with a leisurely boat trip.
For complete certainty that Wallingford is a great place to visit, you only need to look at the news articles that have followed the town. In 2017, Wallingford was named as one of the best places to live in South-East England. While The Times also listed the town as one of the best places to live in the UK.
So, if you are looking for a great commuter town near London, this Chilterns gem is worth visiting!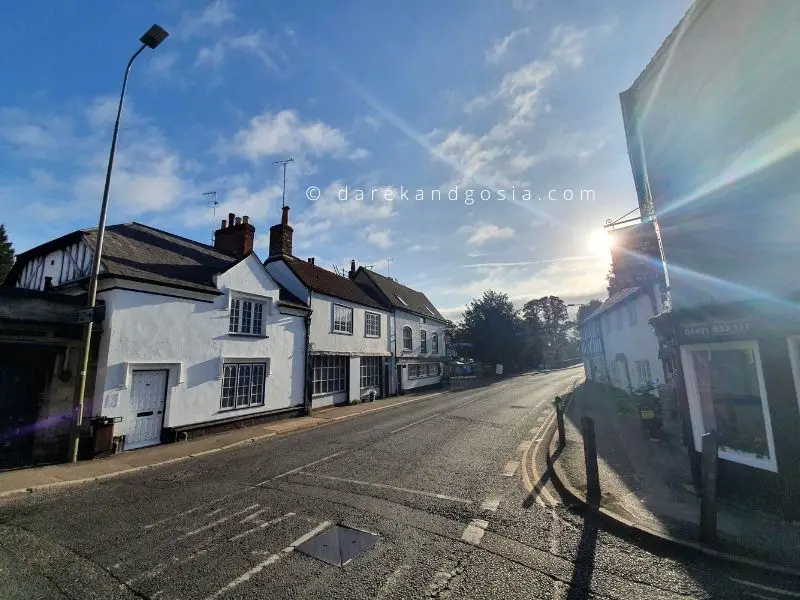 7. Princes Risborough
Best things to do Chiltern Hills? A regal name for a bountiful town, we'd like to introduce you to Princes Risborough next. You can find Princes Risborough between Aylesbury and Chiltern Hills' Western Escarpment. It's hardly a town that can be missed, thanks to the chalk hill carving that dwarfs the area.
There is a wealth of cafés, pubs, shops, and market stalls breathing life into this ancient town. We say ancient because Princes Risborough is part of a story that is over 5000 years old.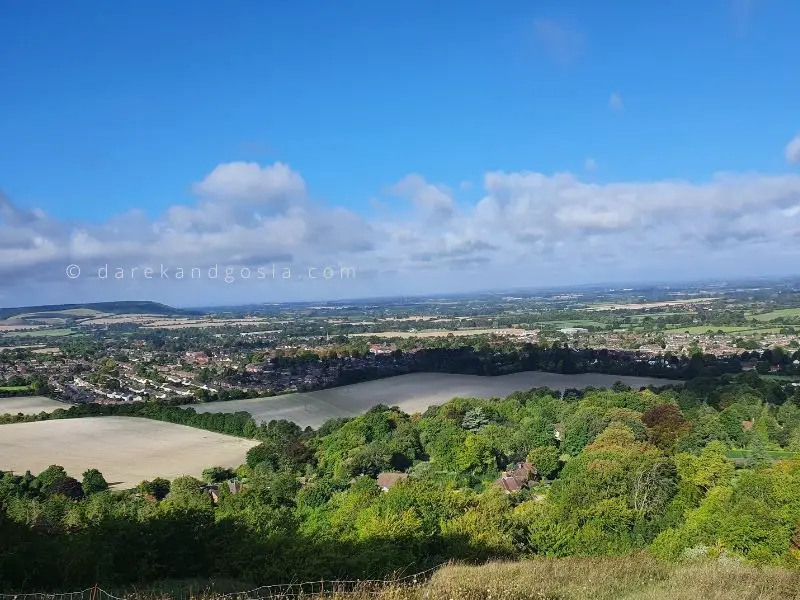 8. Rickmansworth
Where to visit in Chiltern Hills UK? There are plenty of top attractions in Rickmansworth that make the town worth visiting if you're heading into the Chilterns. Starting at Watersmeet Theatre, catch a local show or performance before stopping in for some delicious Italian food at either Buon Cibo or Zaza. Both restaurants have high reviews and are well-liked by tourists.
Speaking of food, Rickmansworth is home to The Cooking Academy; the perfect place to go if you want to experience a unique cooking class while you're visiting the town.
9. Watlington
Best places to visit in Chiltern Hills? Known as England's smallest town, Watlington is a must-visit location in the Chilterns! Many scenes from Midsomer Murders were filmed there so you might recognize some of the buildings from TV.
Hiking-lovers adore this town as a perfect starting point for many walks in the Chilterns – with Ridgeway National Trail & the Oxfordshire Way to name as the main walks.
Visit Watlington Hill or Spire & Spoke – one of the best cafes near London and enjoy your day out in the Chiltern!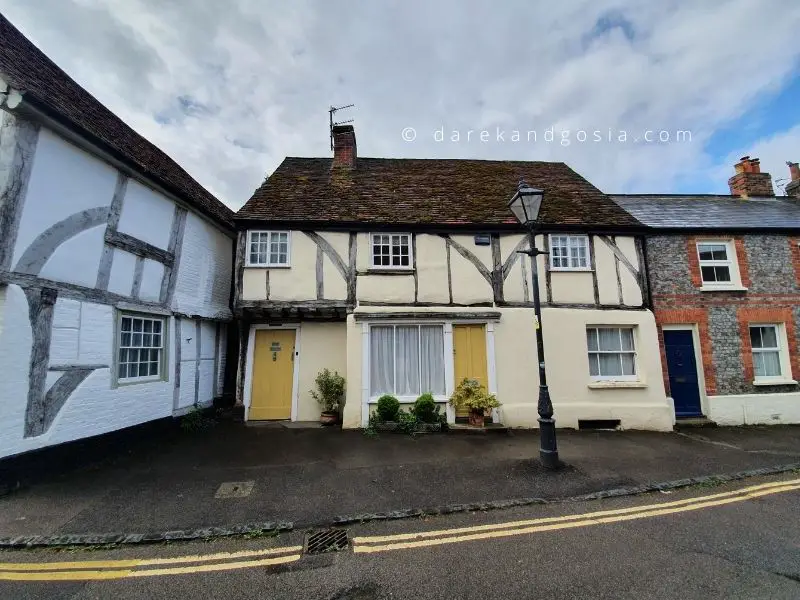 10. Chesham
Best things to do in Chiltern Hills? Many visit Chesham for its museum, which displays a number of artefacts that tell the town's story. Included in this are characters such as the Mad Hatter, the creation of Lewis Carroll. But there's more to see in Chesham than the town's own history, so take a short walk to The Elgiva and experience live entertainment during your stay.
If professional performances of ballet, theatre, and music aren't for you, or you're looking for something a little more peaceful, there's always the Chess Valley Walk – a 10-mile walk that starts and ends at a station, taking you from Chesham to Rickmansworth.
11. Wendover
Looking for the best towns in Chiltern Hills England? Wendover offers a little more than a small town with a reaching history. It's known as the gateway to the Chilterns because of where it's based, and you'll find yourself travelling through it if you're heading into the hills.
Past that, there's Wendover Woods. These woods have their own café, as well as a Go Ape set up for any kids you have with you during your visit. It's definitely one of the more child-friendly towns in the area, because there's something so inherently fun to do for the kids.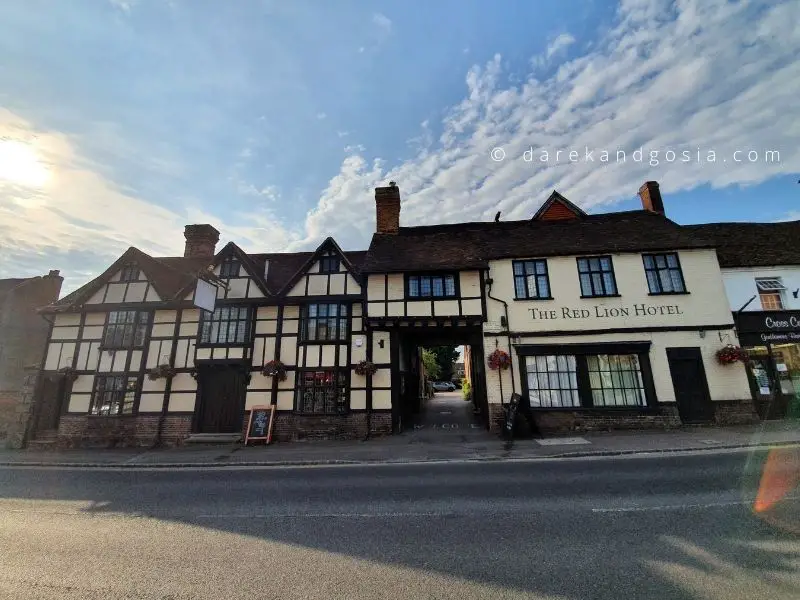 12. Tring
Top Chiltern Hills location? Though Tring might not look like much once you step off the train station platform, the town does have quite a bit to offer. There's the town's medieval church that stands right at its centre, where fans of architecture can learn about the techniques that were used to build it. But that's not all you can find when visiting.
Head to the town's museum to be taken by the wonder of Tring's history and the collection that the facility holds. There are literally thousands of species of animal that are on display, which can be a huge opportunity for learning if you have your children with you.
13. Hitchin
Must-see Chiltern Hills attractions? Hitchin is a beautiful little town, and though there isn't much to do within its borders, there's something very picturesque and relaxing about the area. That's to say nothing of the absolutely magical view of the sky at night, thanks to the lack of light pollution.
Cobbled streets, Hitchin's Lavender fields, and a huge number of independent shops and cafés – these are the reasons that people come to Hitchin.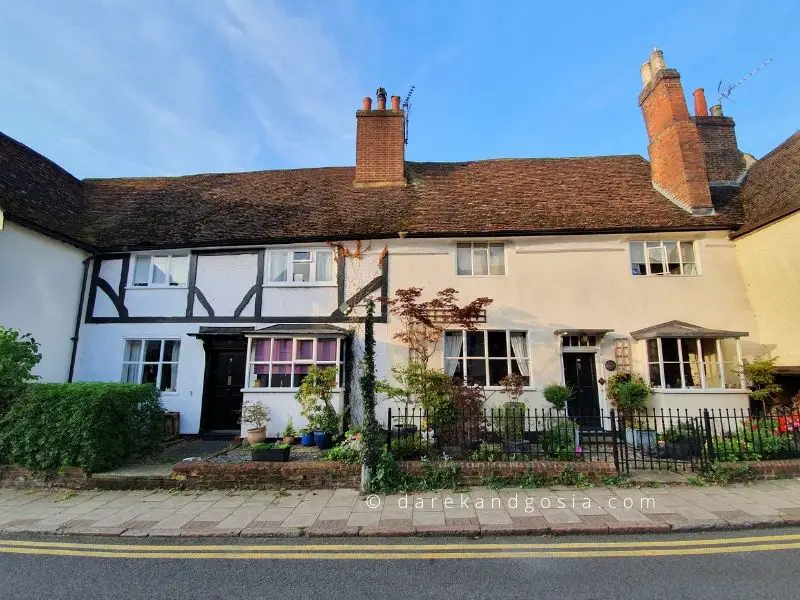 Villages in the Chiltern Hills:
14. Hambleden
Top things to do in the Chiltern Hills? Chiltern villages are stunning! And Hambleden really is a must-see on your Chilterns bucket list!
Known as one of the most attractive areas within the Chiltern Hills, Hambleden boasts brick and flint cottages, its own 14th-century church with a bell tower, and a combination establishment that triples as the local post office, shop, and café.
The greenery that surrounds Hambleden village almost covers it from view in some parts. The manor house was built in the early 17th century, and, like the village's cottages, was crafted from flint and stone. There's a little bit of royal history in the manor, too.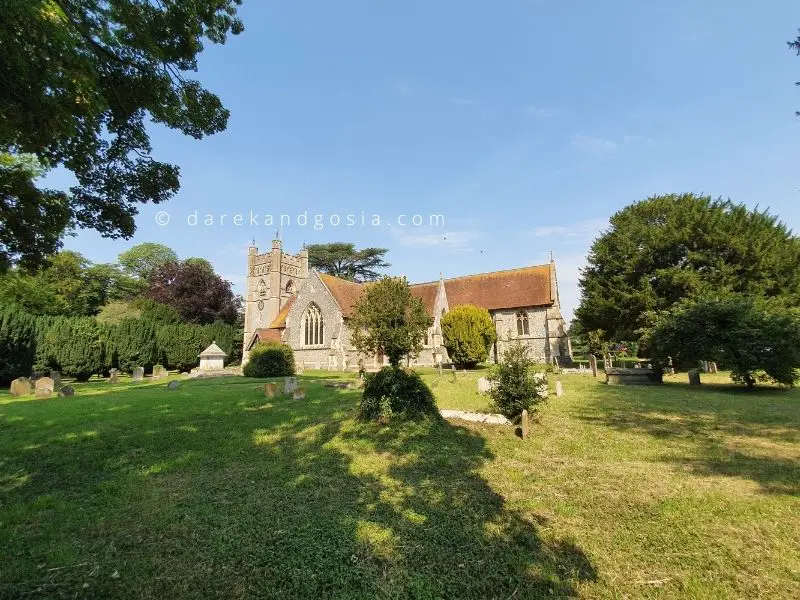 15. Goring on Thames
Best things to do in the Chilterns? Many towns and villages in the Chilterns connect to the River Thames, and this area is no different in that manner.
However, Goring on Thames is perhaps the best place to go for any visitors that are looking to explore the Thames and enjoy the river without the hustle and bustle of local towns. It's a very peaceful place, and perfect for a short visit.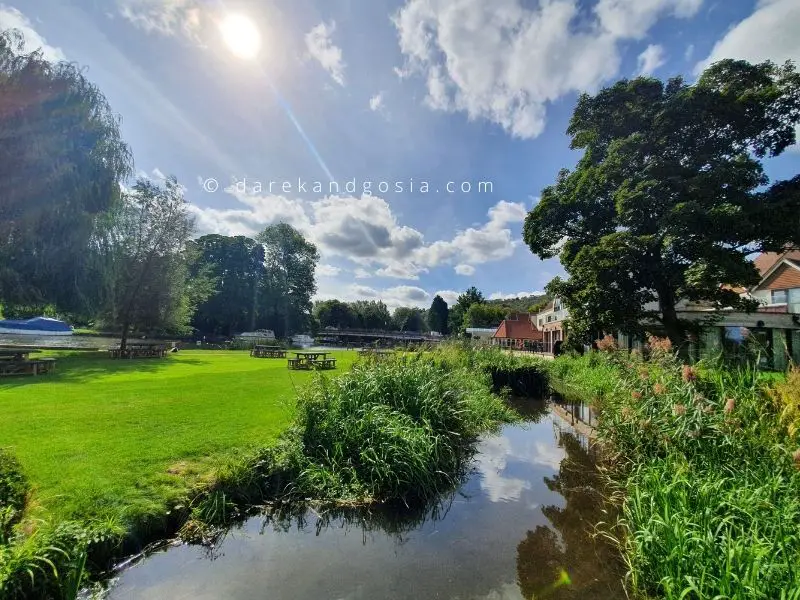 16. Bradenham
Looking for beautiful villages in the Chilterns? Like Hambleden, Bradenham is a Chilterns village with a manor and a church. You can easily get to and from Princes Risborough from this village, which is convenient if you're looking to hit as many Chilterns Hills locations as possible during your trip.
Although the area is classed as a village, it's little more than an estate and there isn't much to do there.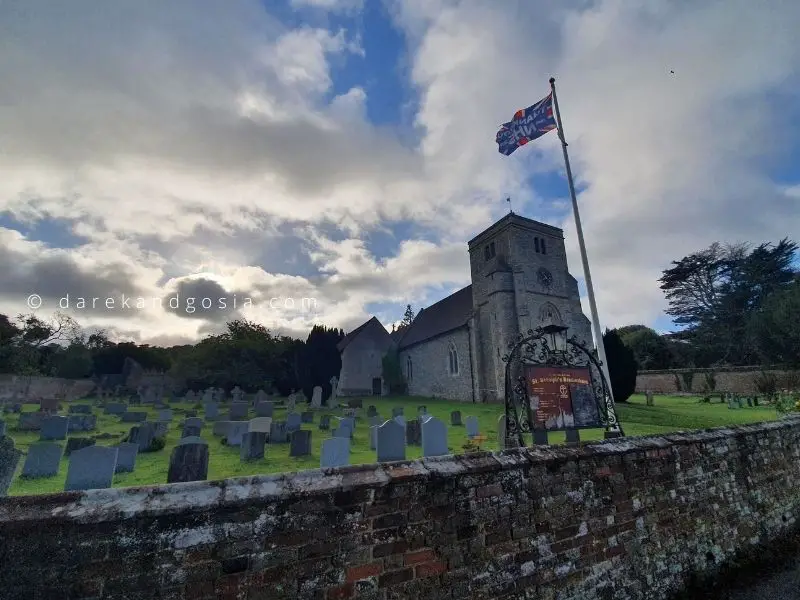 17. Aldbury
Looking for the prettiest villages in the Chilterns? Aldbury is a beautiful village at the foot of the National Trust Estate of Ashridge.
There is everything a stunning British village needs to offer – a church, a couple of pubs and many timber-framed cottages. Add to the mix a little duck pond in the middle of the village and you have a great location to visit in the Chilterns!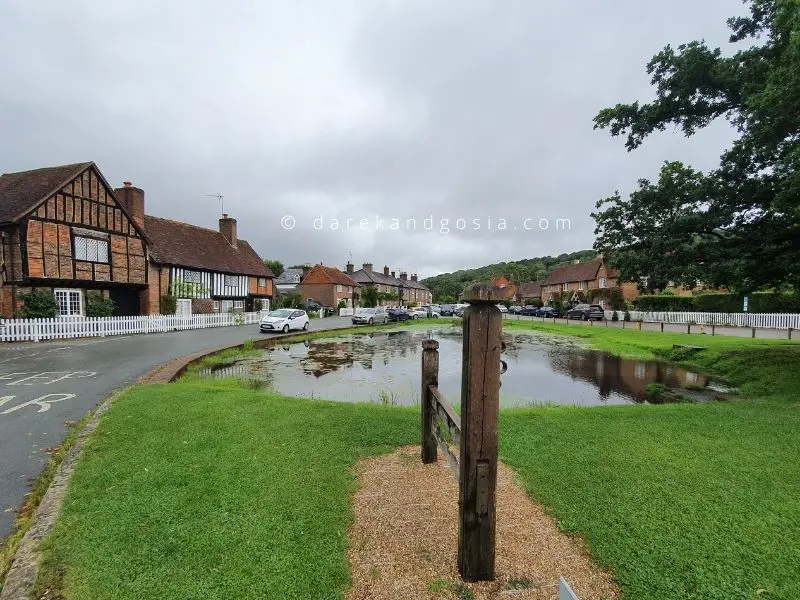 18. Little Missenden
Where to find small villages in the Chiltern Hills? A timeless village that's hidden next to the Misbourne river, Little Missenden has a few things to offer its guests.
As well as the fresh air, the greenery, and the peace, try to visit around the time of the Little Missenden Festival to truly experience life in the village.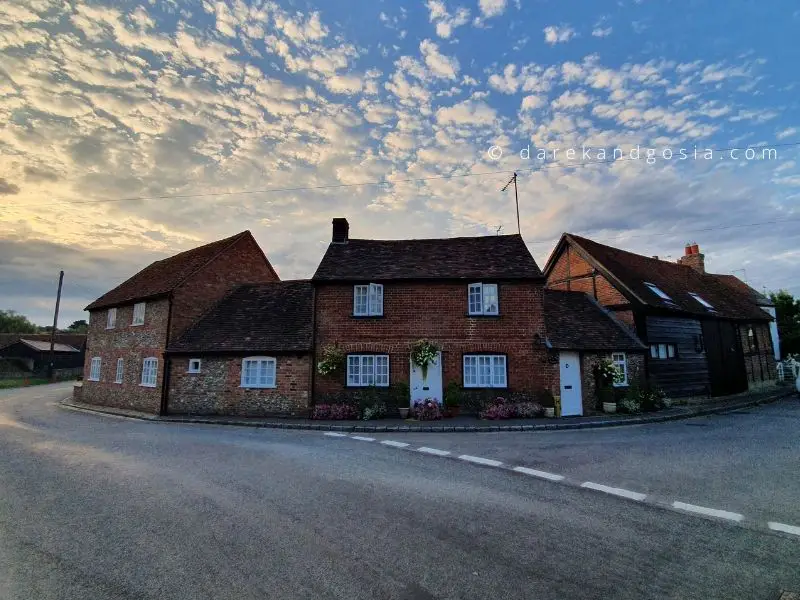 19. Long Crendon
Chiltern Hills things to do this weekend? With its Saxon origins, Long Crendon is a great village to visit for architecture and nature.
Though the village does have a courthouse that was erected in the 15th century, it's only open for visitors to peruse between the months of April and September. The property is owned by the National Trust, who look after many buildings and sites in England.
For a bite to eat during your stay, head to The Mole and Chicken. It's a short trip north of Long Crendon and has a perfect Sunday lunch menu.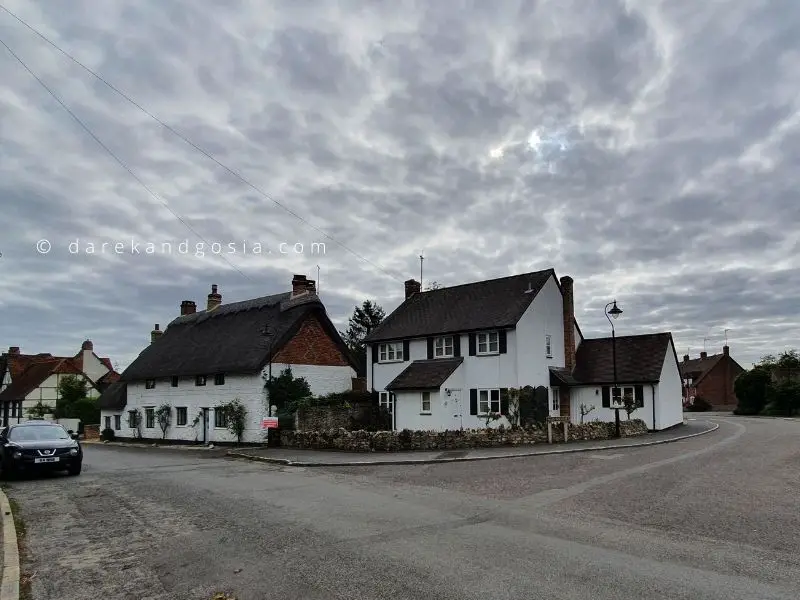 20. Chalfont St Giles
Looking for the best things to do in the Chilterns? Another Chilterns village that has access to the River Misbourne, Chalfont St Giles is perhaps one of the most truly British places you'll visit.
From the historical sites, the century's old Sarcens Stone, and the plentiful tea rooms, Chalfont St Giles is the village to visit if you're feeling that English vibe.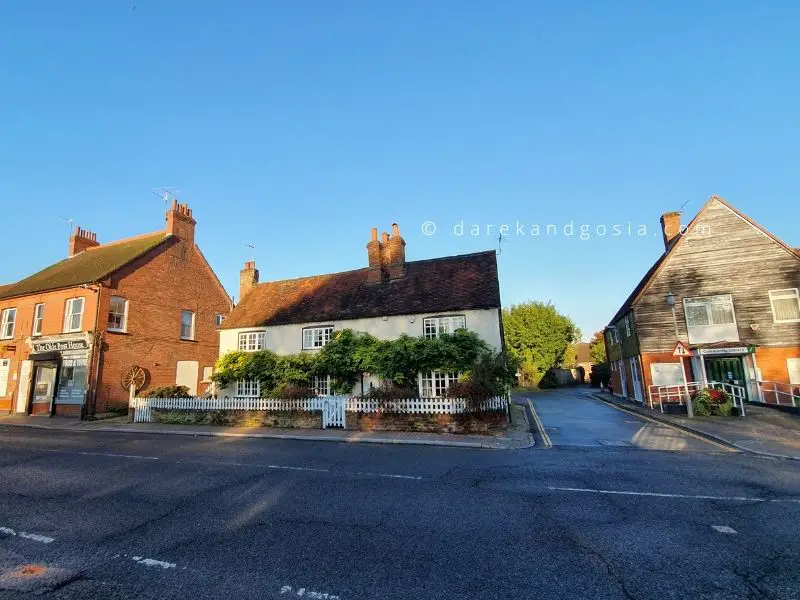 21. West Wycombe
Beauty spots in the Chiltern Hills? Cottages, inns, and a wealth of 16th-century glory, West Wycombe is nestled within the stunning Chilterns countryside, just waiting for you to visit. Though this village is more of a historical stop, perfect for buying gifts for family and friends while you travel across the Chilterns, there's still enough charm to keep you here for a day or two.
To add more to your stay, take a wander down to West Wycombe Park. The National Trust site has been the home of the Dashwood family for several hundred years and is situated within 45 acres of landscaped parkland.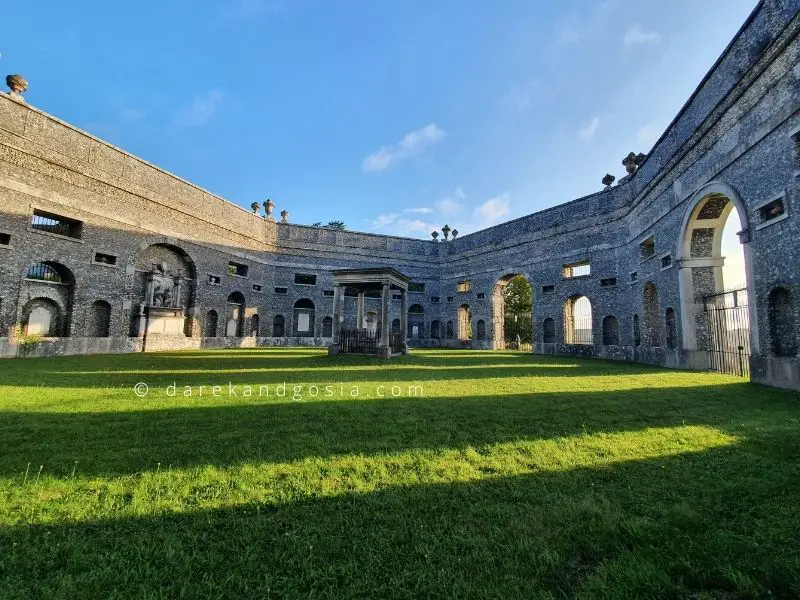 22. Haddenham
Nice places to visit in Chiltern Hills? Found within the Vale of Aylesbury, Haddenham is one of the Chilterns prettier villages, and has been ranked high on the list of best places to live in Britain. Despite having the traits that you would expect of a town, rather than a village, the locals don't want Haddenham to gain town status.
There are four separate duck ponds in Haddenham, which provide areas for Aylesbury ducks to breed and live their lives. It's definitely an interesting feature of the village – which is also one of the last three Wychert villages around.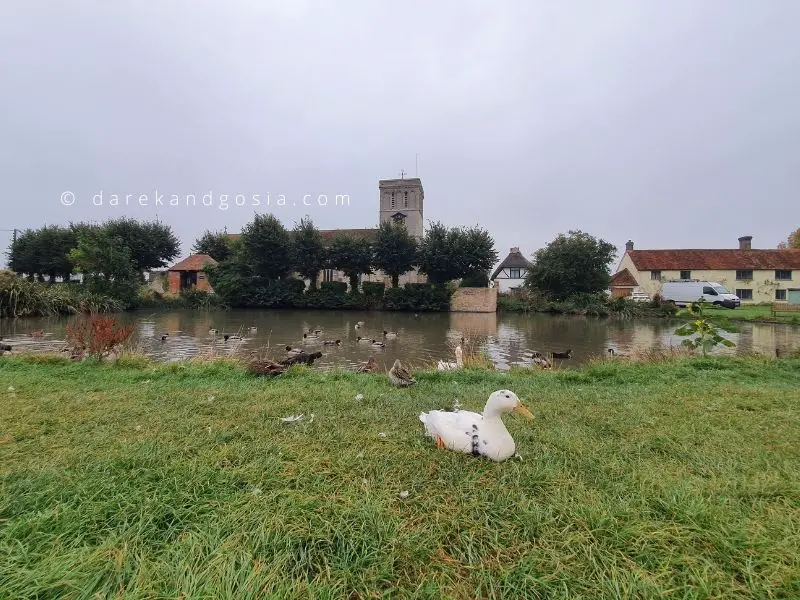 23. Fingest
Best villages in Chiltern Hills? Not too far from High Wycombe, there's the village Fingest. Its location makes it easy to visit multiple parts of the Chilterns in the same day for tourists that want a varied and full Chilterns experience.
The main attractions of this village are the twin-gabled church with its Norman tower, The Chequers (the local village pub), and the multitude of Georgian houses that surround the streets near the church.
Though there isn't much else to do in Fingest, it's a great area for hikers, thanks to the many hiking and walking trails that cross through the village. If you are looking for best Chiltern walks with pubs, then let Fingest village be your starting point!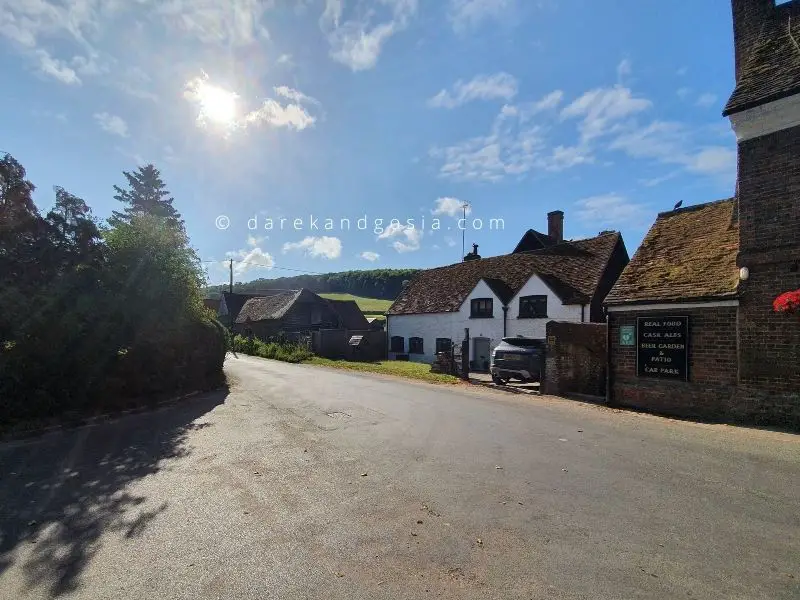 24. Dorchester on Thames
Things to do in Chiltern Hills? Just a few miles from Wallingford and Oxford, Dorchester on Thames is a charming village with a rich history. A single day visit can be perfect for this location, but with the numerous hotels and B&Bs, there's no reason that you couldn't extend your visit.
We recommend visiting Dorchester Abbey if you enjoy looking at Medieval history and stately architecture. Alternatively, Dorchester on Thames is right on the Thames Path, allowing visitors of the area to walk along this National Trail and enjoy the sights that surround the village.
Between the nearby chalk hills, the water meadows, and the riverside paths of the Thames, you won't be short of picturesque places to stop and breathe, that's for sure.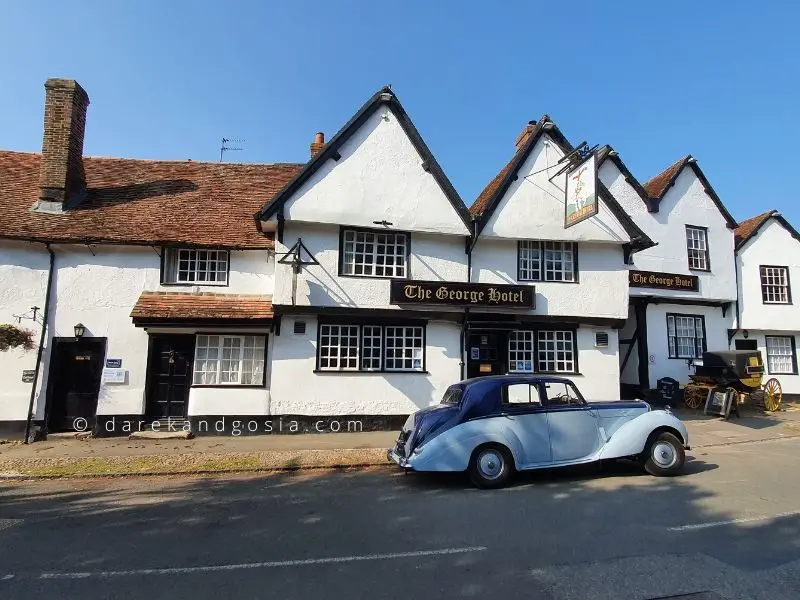 25. Turville
Top Chiltern Hills village? One of the more attractive villages that rests in the Chilterns, Turville has some famous elements. The Cobstone mill within the village was featured in the movie Chitty Chitty Bang Bang, and has remained one of the sole reasons that some tourists come to visit the area.
But there's more than an old windmill at Turville. This little village also starred in The Vicar of Dibley, 101 Dalmatians, and Pride and Prejudice. It has quite a background in film, and there's plenty around the village to tell you more about its media history.
Turville really is one of the best villages near London to visit and stunning places in the Chiltern Hills!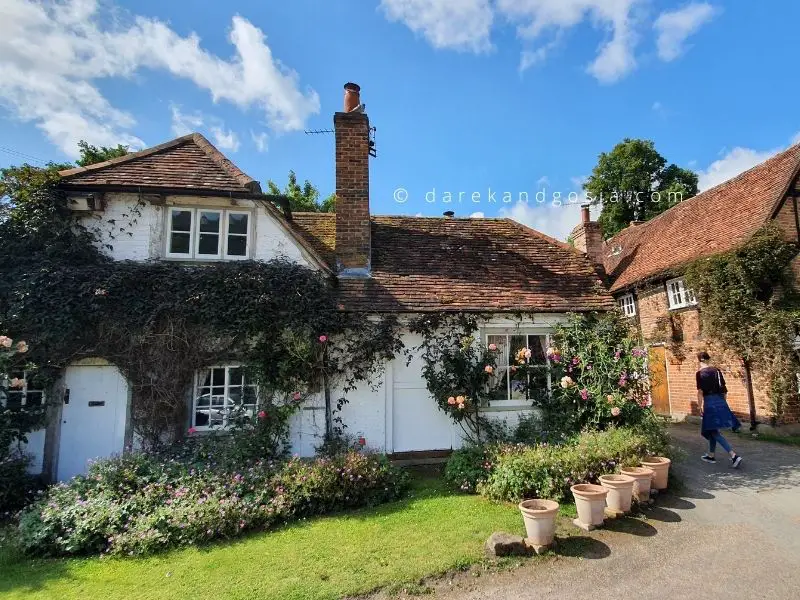 26. Cuddington
Best places to visit in the Chiltern Hills? With such a cute name, Cuddington must be a nice place to visit, right? You'd be correct! This little Chilterns village has several amenities, despite its size.
Perhaps the most interesting part of Cuddington is the old railway station that still retains several of its original elements. This is a great area for train and railway enthusiasts. If you're into village history, too, you might enjoy knowing about the story of Cuddington and Sandiway, which became one village in 1935.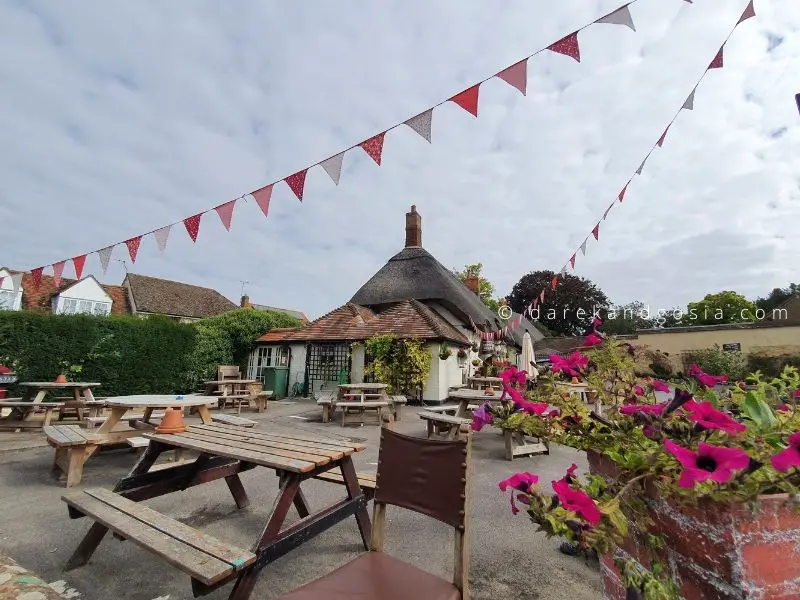 Chiltern Hills walks:
27. Coombe Hill
Where to go for circular walks in the Chilterns? A circular walking trail that shows views of Aylesbury Vale, Chequers, and the hills of the Chilterns. Coombe Hill is a great walk for beginners or those travelling with children.
Summer is the best time to complete this walk, due to the abundance of wildflowers and butterflies, which really make Coombe Hill walk one of the best Chiltern Hills walks!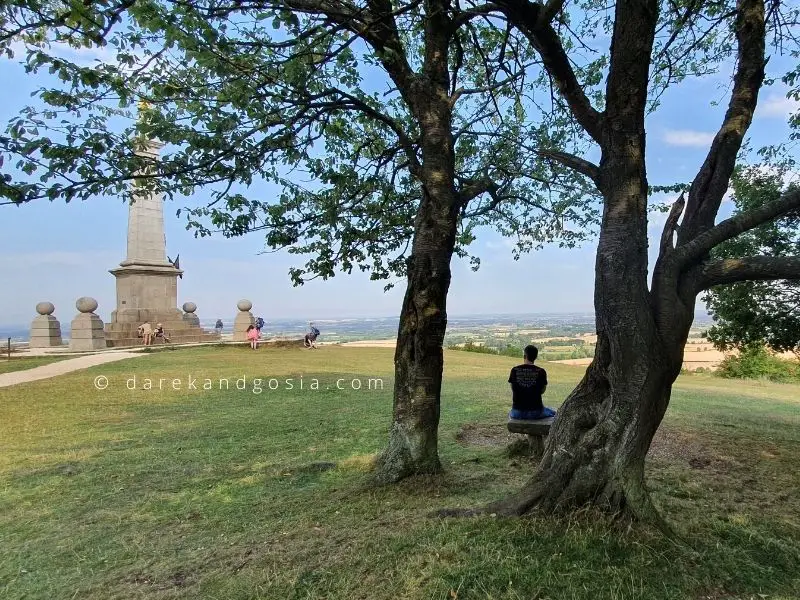 28. Wendover Woods
Looking for best walks in the Chilterns? There are several trails at Wendover Woods. For this guide, we've picked out the Wendover Woods Circular Walk, which is rated as an easy walk.
Great for views of the forest and local wildlife, the circular walk is great even in the rain. This place is also known as one of the best woods near London – perfect for a day trip from the capital city!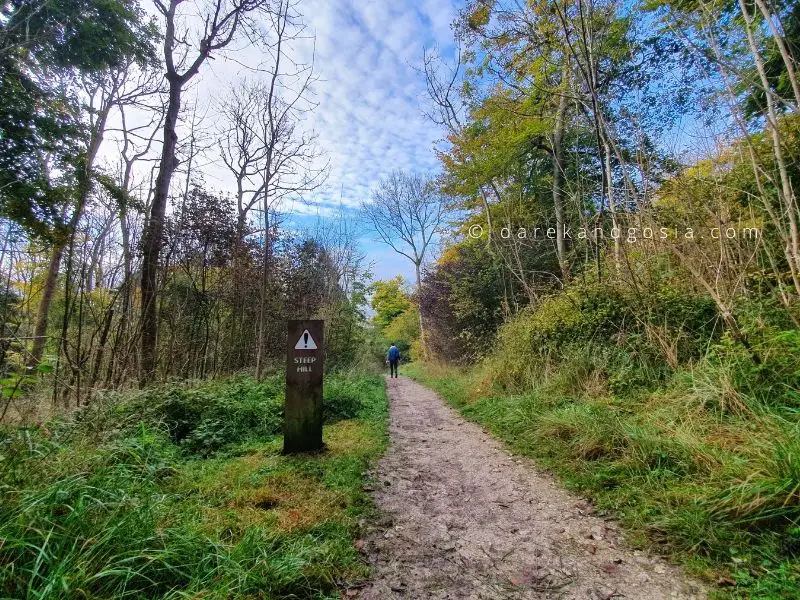 29. The Chess Valley
Where to go for hiking in the Chilterns? A 10-mile walk that follows the Chess river. Taking this route will help you travel from Rickmansworth to Chesham while taking in the scenic views that the valley has to offer. In fact, some of the best views in the Chilterns can be seen during this Chiltern Valley walk.
This really is one of the best Chiltern Hills walking routes and one of our favourite walks near London!
30. The Ashridge Estate
Where to go for the best Chiltern Hills walks? Definitely the longest walk of the four we've listed here; the Ashridge Estate walk is a 17-mile trail that takes you across the countryside.
There are actually several footpaths (80 miles worth!) that you can choose from, but the 17-mile one is among the most popular choices.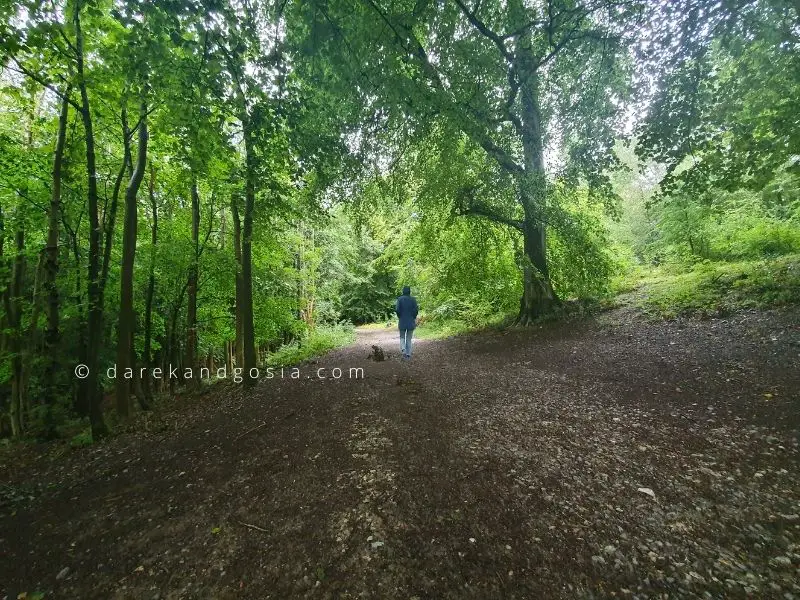 How do I get from London to Chiltern Hills?
Travelling from London to the Chiltern Hills areas isn't a difficult feat. By car or other road vehicle, you're looking at a smooth one-hour ride (give or take a couple of minutes), which covers around 40 miles from central London to the Chilterns.
Now, if you're travelling another way, your journey will be somewhat lengthened. Starting at London Marylebone for public transport is the easiest route. This way of travelling will take anywhere from one hour and 40 minutes to almost two hours. It's all very dependant on the public transport services that you choose to use.
These services leave London Marylebone as early as 7am, though there is one service that runs at an awkward time just before 6am for you early risers. From London Marylebone station, you'll take a train to High Wycombe using Chiltern Railways (going towards Oxford). Then, you'll need to take a quick walk to Oxford Street, which is where you might miss your changeover if you aren't careful.
Leave plenty of time while travelling and be sure to stick to your schedule when travelling. Once you're at Oxford Street, step onto the number 300 bus (going towards Aylesbury), and get off at Peters Lane.
You'll then need to walk just over 20 minutes to reach the heart of Chiltern Hills.
Taking a car is much simpler and nowhere near as complicated, but for our readers that don't have that luxury, be sure that you have Google Maps or a direction print-out to hand on your journey for the walking sections. We don't want you getting lost!
As a last note for this section, you could also try using a taxi service, as many Londoners and tourists do. Bear in mind that the journey from London to Chiltern Hills is at least an hour and won't be any sort of inexpensive.
In fact, we did a quick early morning search, and taxi estimates for the trip are around £130+. You might be able to get this journey cheaper by booking in advance, but we wouldn't recommend this form of travel for a journey of this length.
Chiltern Hills FAQ
What areas are in the Chilterns?
The Area of Outstanding Natural Beauty of The Chilterns covers over 300 square miles of stunning countryside. From the River Thames in southern Oxfordshire then through Buckinghamshire county, part of Bedfordshire and finish in the town of Hitchin in Hertfordshire.
What is the highest point in the Chilterns?
Haddington Hill, located near Wendover in Buckinghamshire is the highest point in the Chilterns. At 267 m (or 876 ft) above sea level, you will see a stone monument which marks the summit. Fancy a walk? 😉
What towns are in the Chilterns?
There are many beautiful market towns in the Chiltern Hills. Our top 5 Chilterns towns are:
Amersham, Berkhamsted, Henley-on-Thames, Marlow and Wallingford.
Is it worth visiting Chiltern Hills?
We LOVE Chiltern Hills! The Chilterns offer such a wide range of towns and villages, encased by the wild countryside, overlooked by chalk hills, and painted with wildflowers. Chiltern Hills is a large area of England, but within it are so many secrets and so many more pieces of history to explore.
There's a little something for everyone in the many parts of the Chilterns, whether you're travelling solo, as a group, or with your family. There are child-friendly walking trails and facilities, but there are also places that are better for visitors that want to know about the centuries gone by in each location.
Yes, it's worth visiting Chiltern Hills. Particularly if you can spend several days hopping between the various towns and villages and all that they have to give.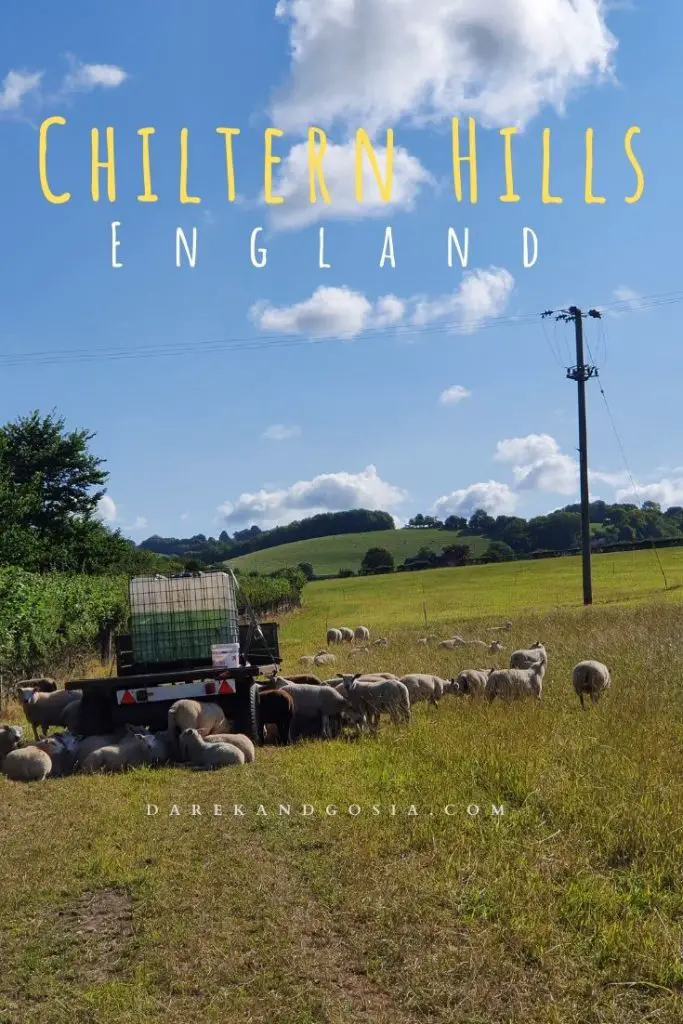 Articles you may like: