Cheddar Gorge – visit Britain's most stunning natural landmark – enjoy caves and walks around Cheddar Gorge in Somerset, England.
The UK is packed full of amazing things to see and do. It doesn't matter where you are based, where you are visiting or where you are living; you will always find something for you to do. However, if you are looking for something that is natural, beautiful and exciting too; then Cheddar Gorge walk is definitely one place that should be on the list. In fact, this is one of our favourite landmarks in England!
Not sure that you know much about Cheddar Gorge but want to learn more? Why not take a look at this article that is dedicated to all things Cheddar!
What is Cheddar Gorge?
What is Cheddar famous for? Cheddar Gorge is an assortment of naturally occurring caves and rocky gorges found in the UK. It is a popular tourist destination that brings in people who want to be able to get as close as they can to some of the amazing history and ancestry of the UK.
Not only this, but Cheddar Gorge is also a recognised international centre for rock climbing and caving too. Which means that if you are looking for some excitement, then this also could be a great place to spend some time.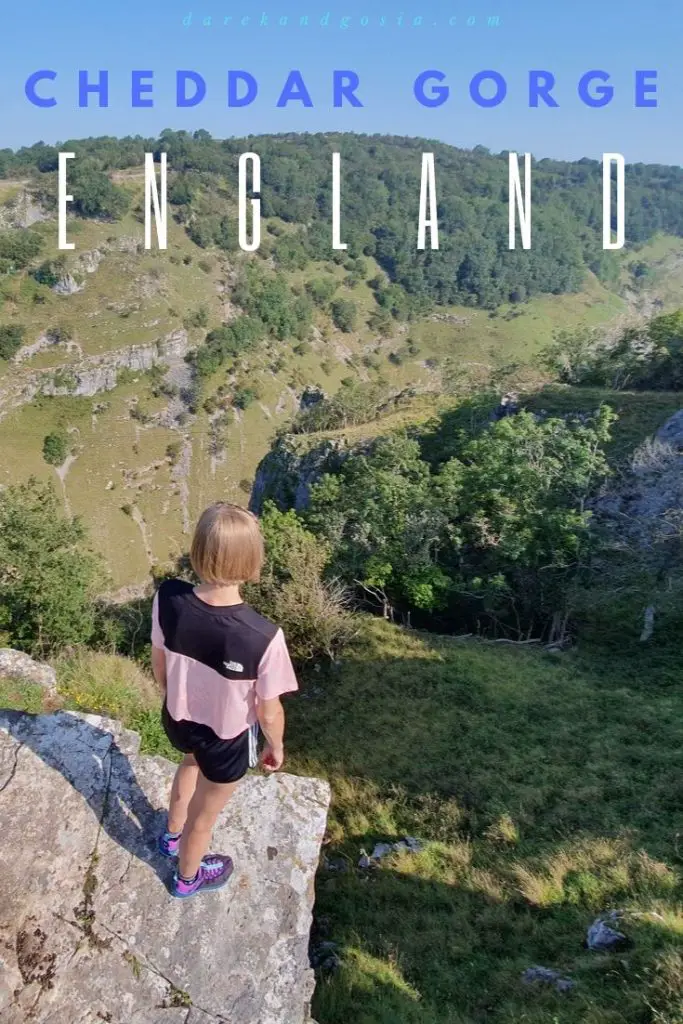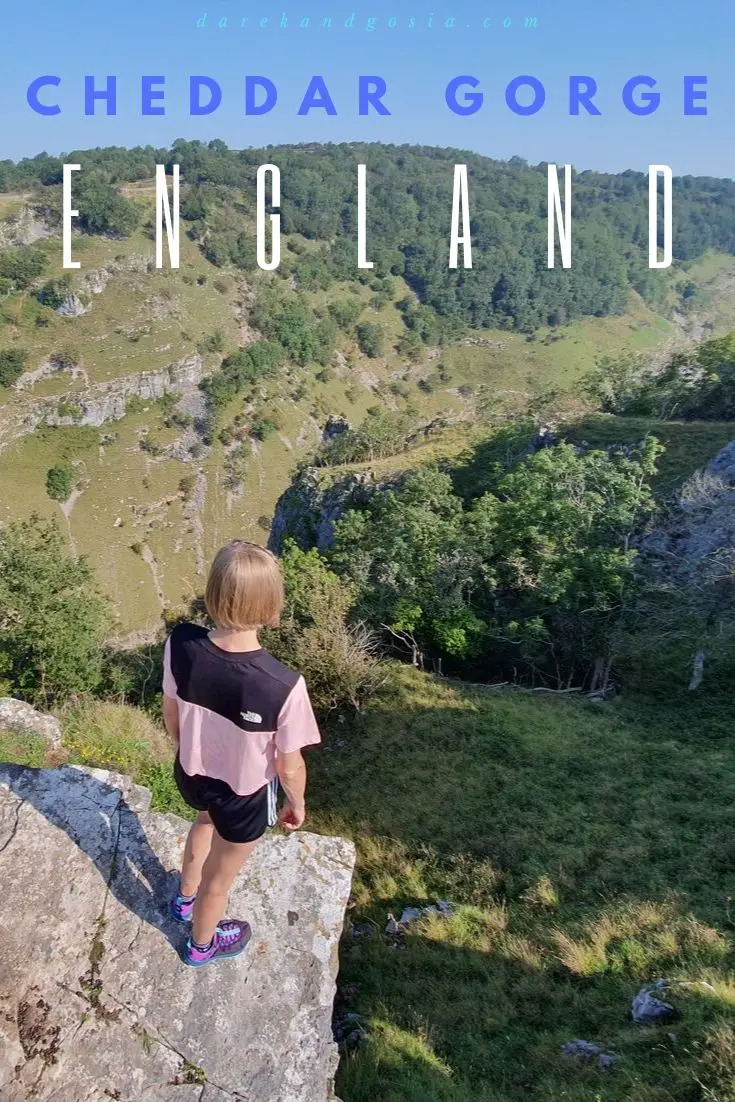 Cheddar Gorge facts:
| | |
| --- | --- |
| County: | Somerset |
| Region: | South West |
| Film location: | Aquila |
| Best for: | Hiking |
| When to visit? | Summer |
Where is Cheddar Gorge?
If you are planning a trip to Cheddar Gorge then you are going to want to know more about its location. Cheddar Gorge is found in the county of Somerset. Somerset is in the South West of England. The address is:
Cheddar Gorge, Cheddar BS27 3QF
Cheddar Gorge County: Somerset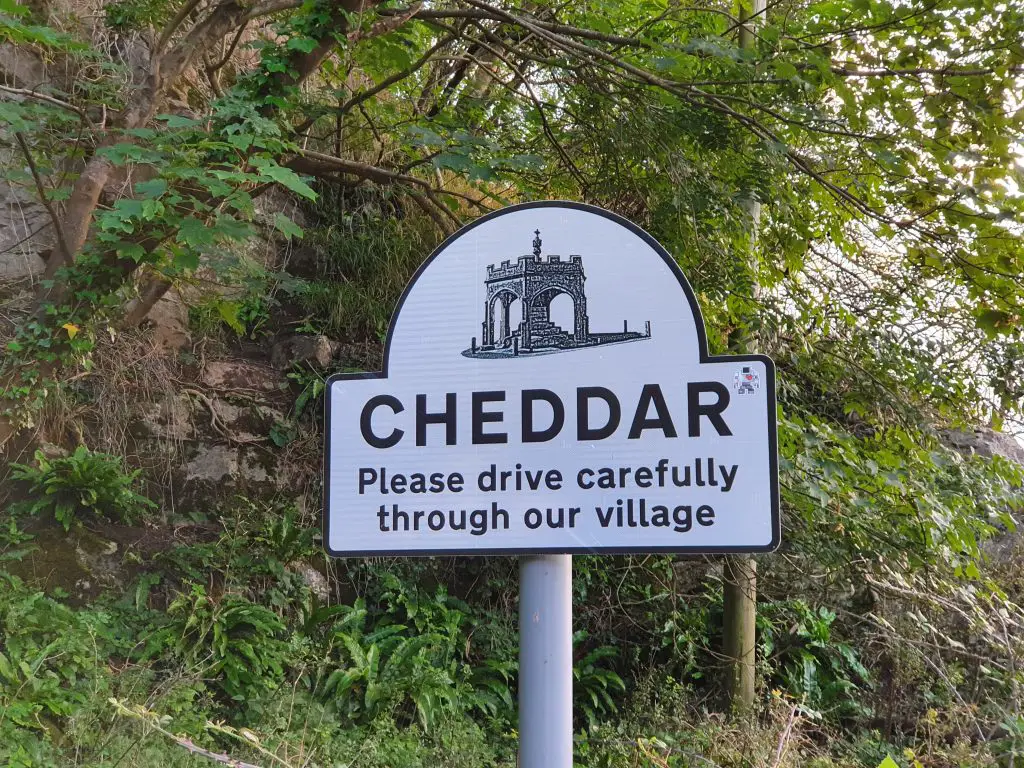 How to get to Cheddar Gorge?
Planning a trip to Cheddar Gorge? If you are then you might want to know just how easy it is to get there from of the biggest cities in the South (or not quite so South of England).
Cheddar Gorge from London:
How to get to Cheddar Gorge from London?
If you are travelling from London then you simply need to take the M5 and exit at Junction 22. After this, you will follow the A38 (north) for 7 miles before picking up the brown tourist signs that will take you along the A371 and then the B3135 before you arrive at Cheddar.
It really is one of the best places to visit near London.
Cheddar Gorge from Bristol:
For those that are coming from Bristol (which is only 18 miles from Cheddar) then you will need to take the A38 before joining the A371 and the B3135. Alternatively, you can drive along the A37 then the B3135.
Cheddar Gorge from Bath:
For those that are heading the 23 miles from Bath, the A39 and then the B3135 is the route to take.
How easy is it to get to Cheddar Gorge?
If you are not a confident driver or one who enjoys hills or narrow and winding roads; then Cheddar might not be the best place for you to drive to. The roads can be tricky to manoeuvre, although those that enjoy a challenge will often say that they enjoy the drive.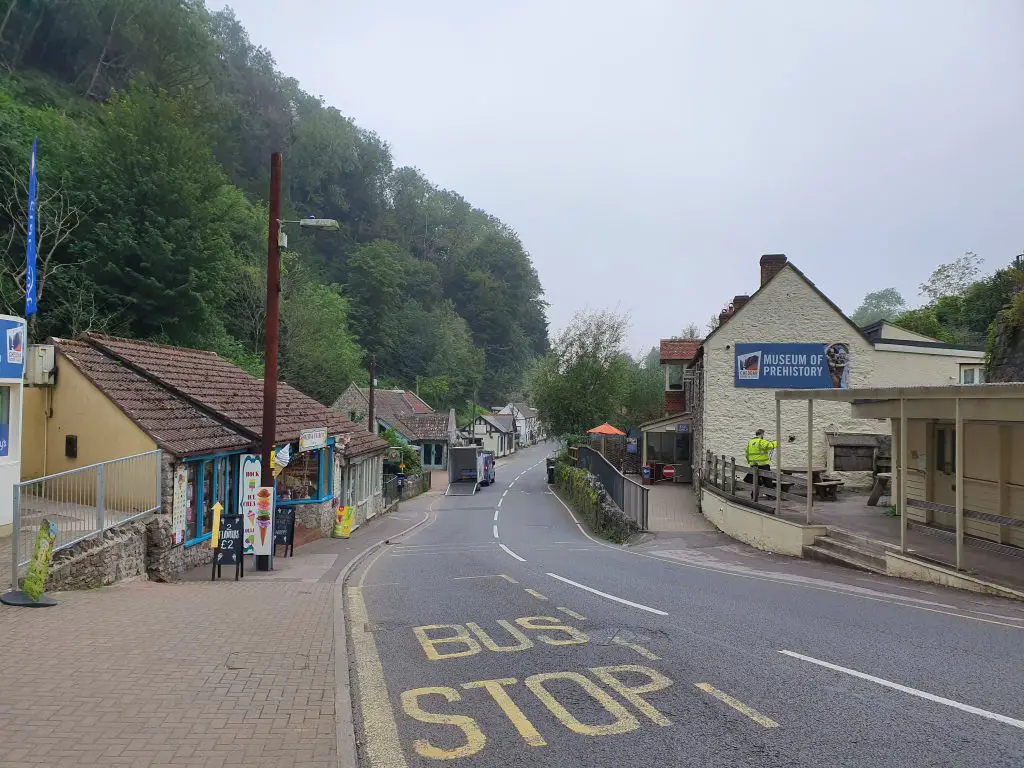 Cheddar Gorge parking
Looking for the best Cheddar Gorge car park spot? For those who do decide that they want to drive to Cheddar Gorge, then they will be pleased to know that there is parking available. Although the spaces are limited and those that arrive after 11am may find it more challenging to secure themselves space.
There are three car parks that you can choose from in Cheddar Gorge, Lakeside, which has 50 spaces, the car park opposite Dreamhunters which also has 50 spaces and Gough's Cave which is the largest car park with 300 spaces.
Parking is charged per day and is available at a rate of £5. If you do arrive after 3pm and wish to park until 5pm then you will only need to pay £3. The tickets required for the car park can be bought from designated parking meters and the cost is then put back into the conservation and development of the Gorge.
Please be aware that overnight parking is not allowed in any of the car parks.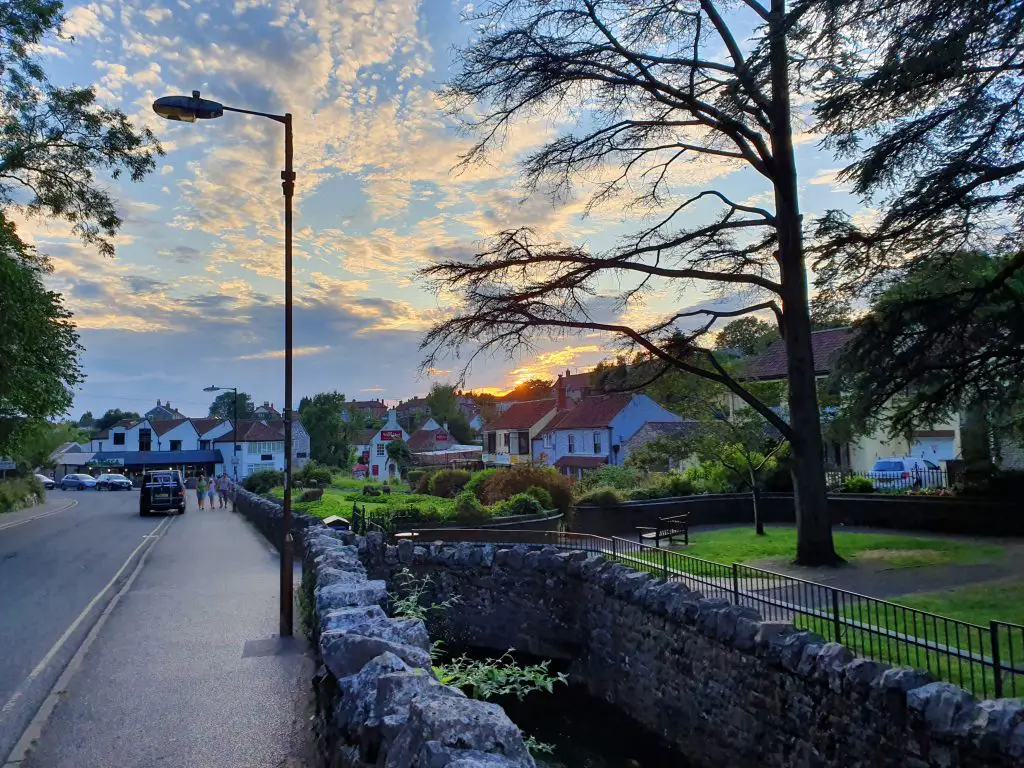 Cheddar Gorge bus tour
If you are unsure that you want to tackle the roads around the site, then you might want to consider heading there by public transport, or perhaps joining one of the open-top bus tours that will take you around the site. Not only is this useful for ensuring that you don't have to drive around the site, but you also can learn as much as possible about the area and what it has to offer.
Cheddar Gorge opening times
Cheddar Gorge is open all year round. However, it is important to note that the opening times will vary depending on the time of year that you go.
During peak times, the Gorge and caves are open between 10am and 5:30pm. During Off-Peak the caves will shut at 5pm and the same applies to the Christmas at Cheddar openings too. It is important to remember that the last time that guests will be allowed to enter the caves and gorge attraction is 30 minutes before the entire site is set to close.
Cheddar Gorge prices & tickets
Tickets for Cheddar Gorge and Caves can be bought both online and on the door. If you do buy online then you receive a discount compared to how much the tickets would cost on the door.
Cheddar Gorge tickets cover you for the entire day and take in a variety of different parts of the cave and gorge system. The attractions that are included on the day ticket are:
Goughs Cave and Autoguide Tour
Dreamhunters at Cox's Cave
Museum of Prehistory
Jacob's Ladder
Beyond the View
Cliff-Top Walk
An adult will pay £16.95 online and £19.95 on the door for their ticket, children between 5 and 15 will pay £12.70 online and £14.95 on the door and the under 5's are completely free to enter.
Looking for Cheddar Gorge discount? Check the prices online!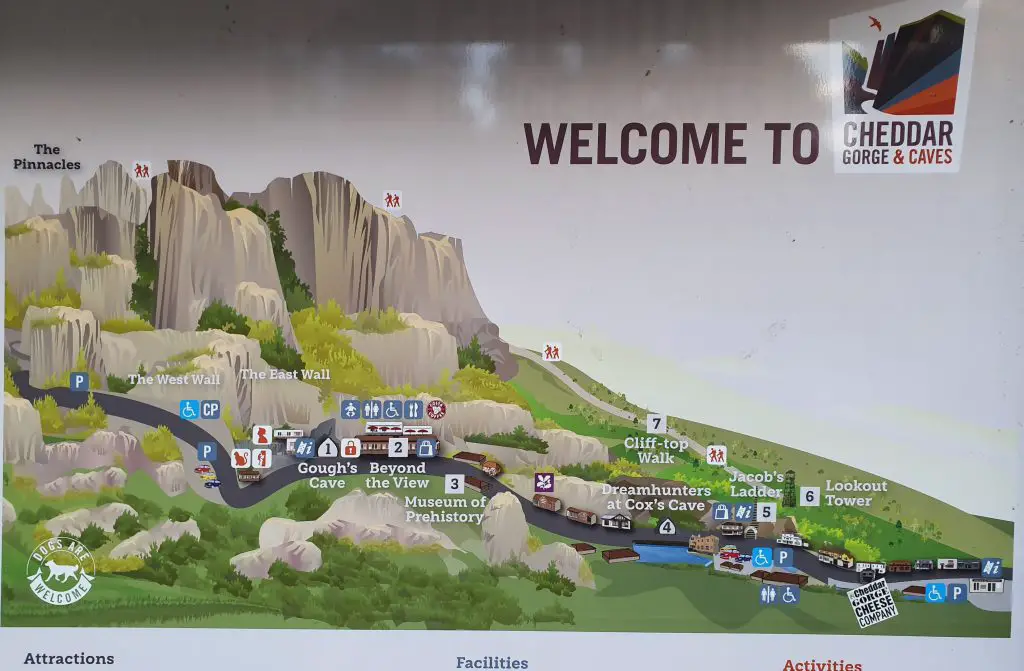 Is Cheddar Gorge free for National Trust members?
Whilst the Cheddar Caves are in an area of interest to the National Trust, it is important to remember that National Trust members cannot use their membership to enter the caves or at any of the parking sites.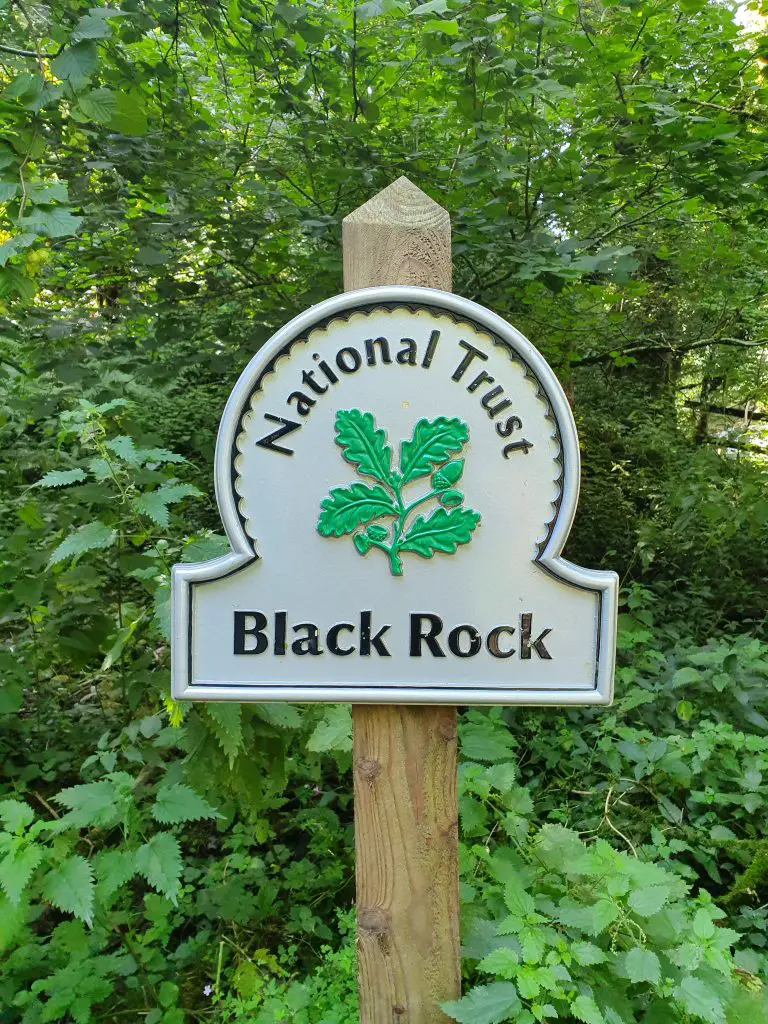 Things to do in Cheddar Gorge
What to do in Cheddar Gorge? The good news for those who are looking to spend some time at Cheddar Gorge is that you are going to find plenty of things to do. In fact, if you take into account the many attractions that form part of one day ticket then it is little surprise that you can expect to spend somewhere in the region of 3 hours.
Of course, you may find that you can take in all the sights quickly, or that you take a little longer. This is thanks to the many different things that you can see and do in the area.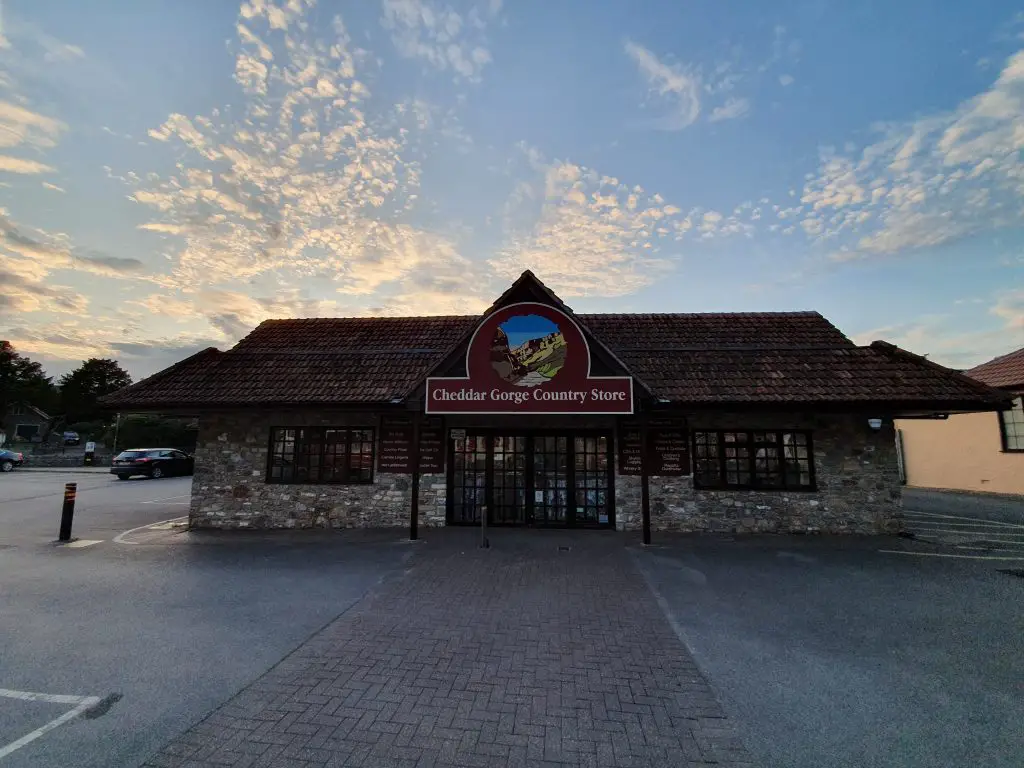 From Cheddar Gorge hike to many other interesting things to do at Cheddar Gorge – this is our list of top places to visit:
1. Gough's Cave
Things to see in Cheddar? The biggest of all the show caves in the area, many people who come to Cheddar Gorge do so to take in this amazing sight. In fact, it is easily the place to spend the most time during your visit, especially when you take into account the amazing natural rock formations and fantastic features too. It really is one of the top Cheddar Gorge attractions!
The cave has an audio tour that you can listen to whilst you take a walk around, this particular guide plays for around 45 minutes and will give you a great overview of everything that you need to know as well as all the things that you can see.
You can, if you prefer, simply walk around the cave network and take in everything under your own steam.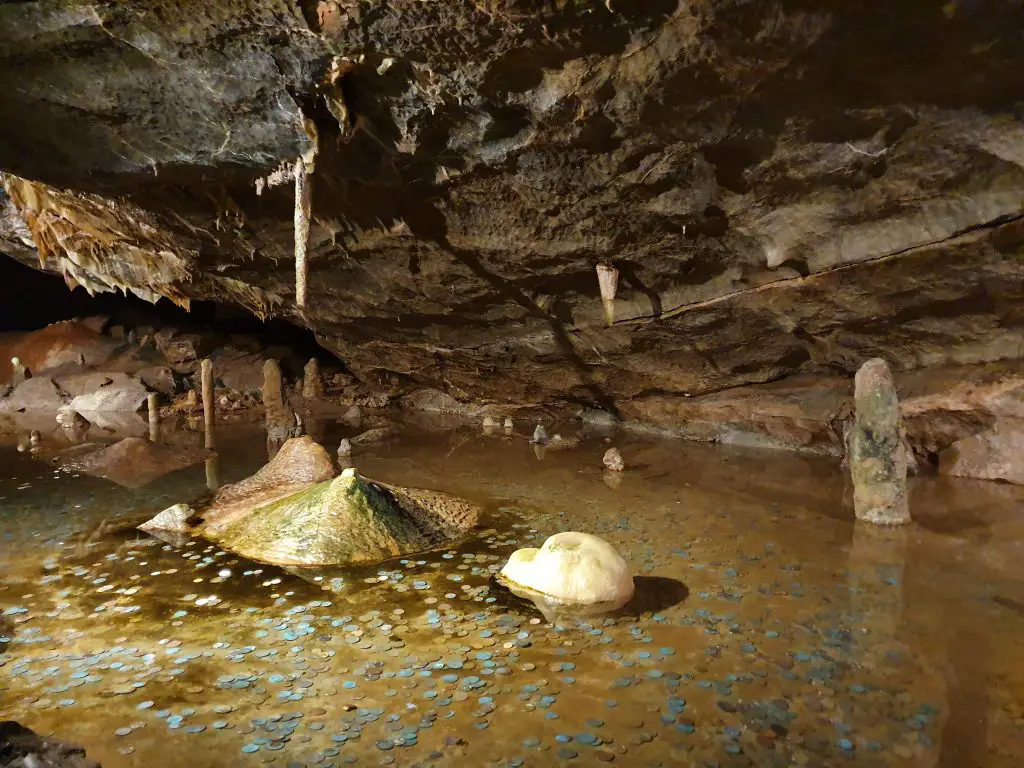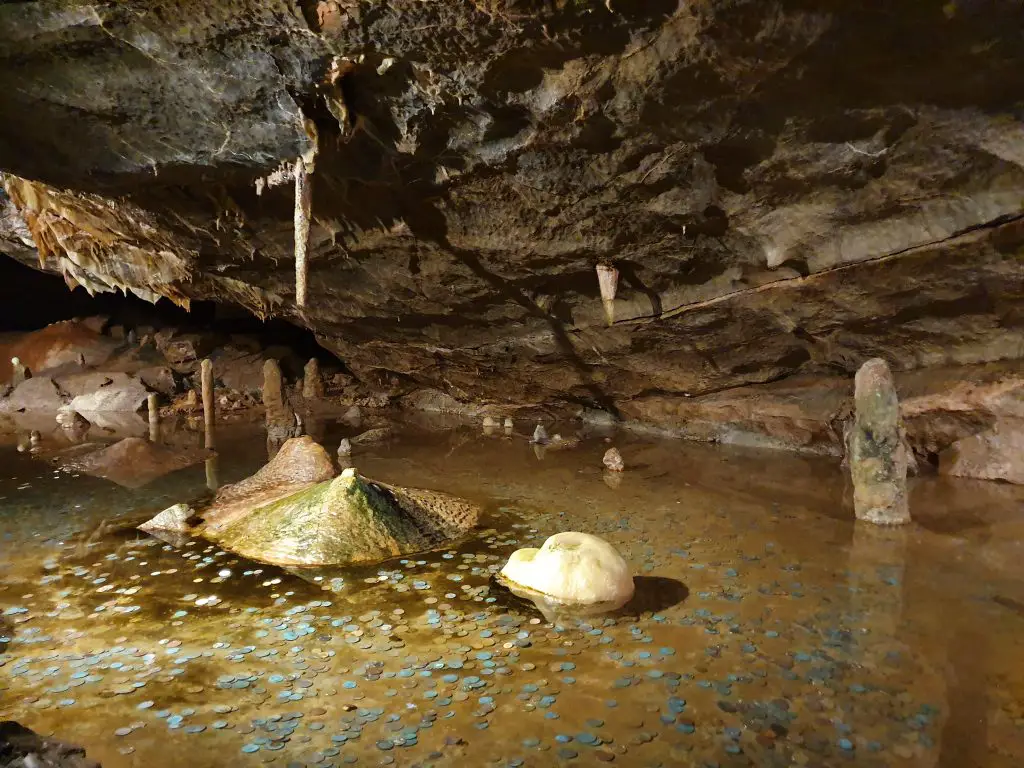 2. Beyond the View
If you like to see things from a whole new perspective, then you might want to check out Beyond the View whilst you are at Cheddar Gorge and Caves. This particular attraction allows you to take in all the amazing landscapes and natural scenery that surrounds you, without having to take a single step.
In fact, you will be asked to take a seat in front of an amazing 270-degree screen which will then play a video that takes you over the Gorge. You will see the heart of the village itself, before being able to witness how the area has changed over the years. You will also be able to virtually climb to the very top of Gorge (standing at 450ft) and take in one of the most awe-inspiring views out there.
Each show lasts around 15 minutes and they take part throughout the day. According to the locals, this is one of the best things to do in Cheddar England.
3. The Museum of Prehistory
What to do in Cheddar? The Museum of Prehistory is probably one the top Cheddar Gorge things to do.
Cheddar Gorge and caves have a rich and interesting history that stretches back hundreds of thousands of years. If you want to learn more about how those early settlers, the ancestors that now call the village their home, lived then you definitely need to visit the Museum of Prehistory.
Using artefacts found in the area by some of the leading experts in palaeontology, archaeology and anthropology, you can discover the struggles that made up living in the Ice Age as well as how early Cheddar people would survive.
Not only this, but you can also see Cheddar Man, a world-famous skeleton which is the oldest complete skeleton to be ever found in the UK. Is this museum on your list of things to do Cheddar Gorge?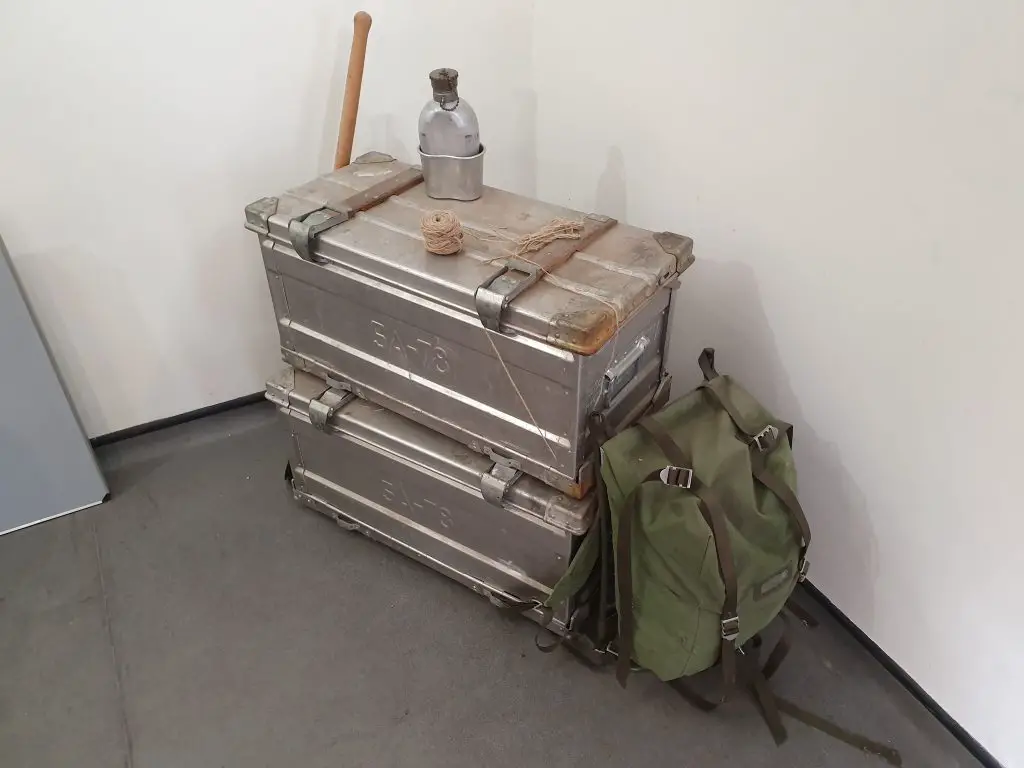 4. Dreamhunters at Cox's Cave
Another multimedia experience that Cheddar has to offer is Dreamhunters, which is found within Cox's Cave. This particular experience combines projected images, sound systems and lighting to really bring to life how the early man would have lived in the caves.
This includes taking a look at their tools, their weapons and how they would battle predators in order to survive. It will also take you through how the changing climates would also have had an impact on their lives.
Cox's Cave is a very interesting cave but to be honest, this attraction was a bit weird and strange. It's totally OK to skip it and save 30 min… If you still want to go and see it, feel free to do that 😉 After visiting it, you "will know" what I was talking about 😉
From all the things to do in Cheddar Somerset, this one is a bit strange 😉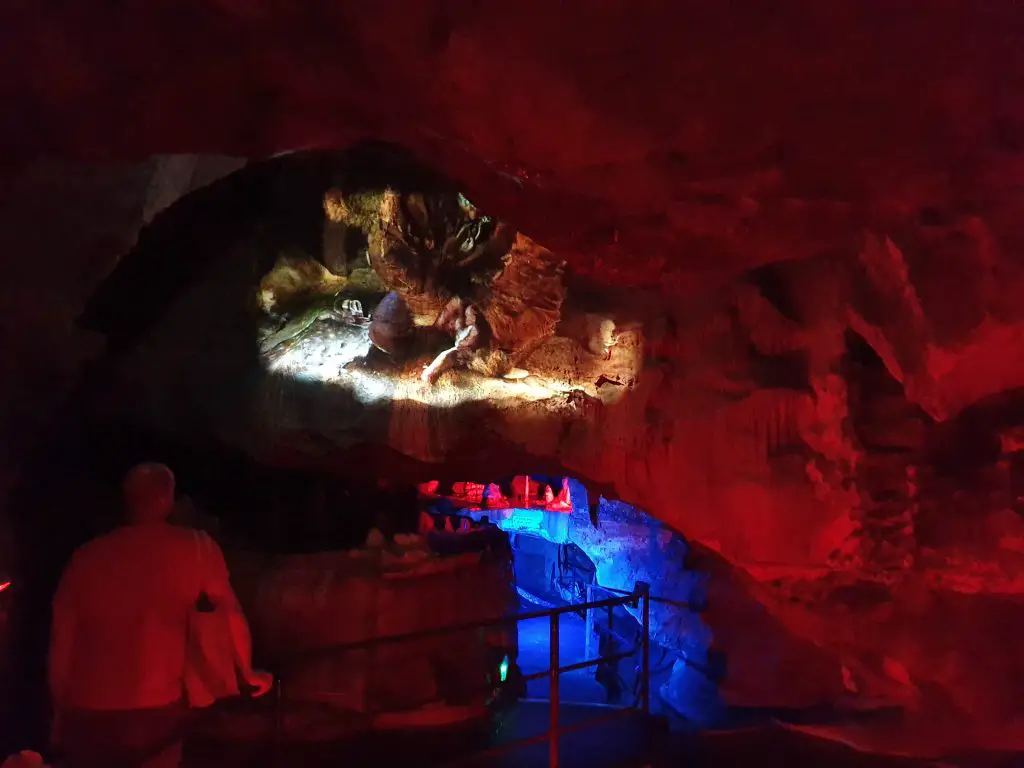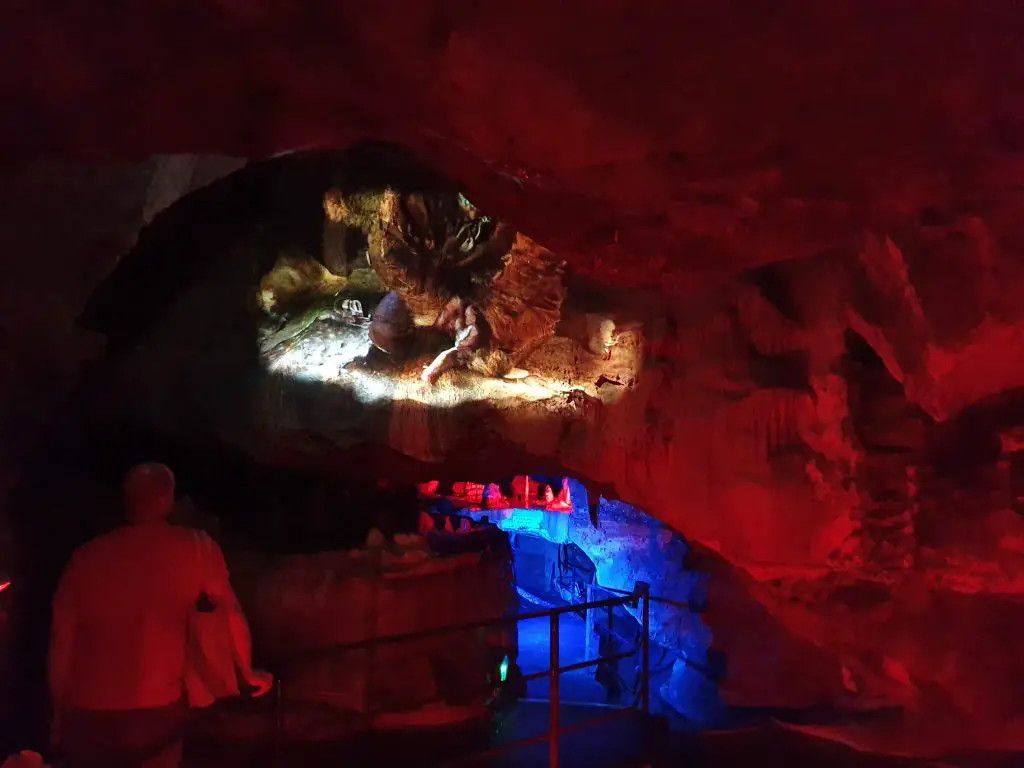 5. Jacob's Ladder
What is there to do at Cheddar Gorge? If your trip is all about hiking, then Jacob's Ladder will be your starting point for Cheddar Gorge hike.
If you don't like the idea of having to make your way up a rather daunting amount of steps then you might not want to take a look at Jacob's Ladder. With 274 steps to walk up (and then back down again) some people decide against making their way up the ladder when they are visiting Cheddar.
To us, this is a real shame. Not only are there 4 put stops along the way which will allow you to rest your legs and catch your breath before heading back up on your journey, but the view is something to see too. Taking in the entire Mendips area (not to mention beyond on a good day) you will be able to see flat water meadows to the South and to the North you will be able to take in the rather impressive windswept plateau too.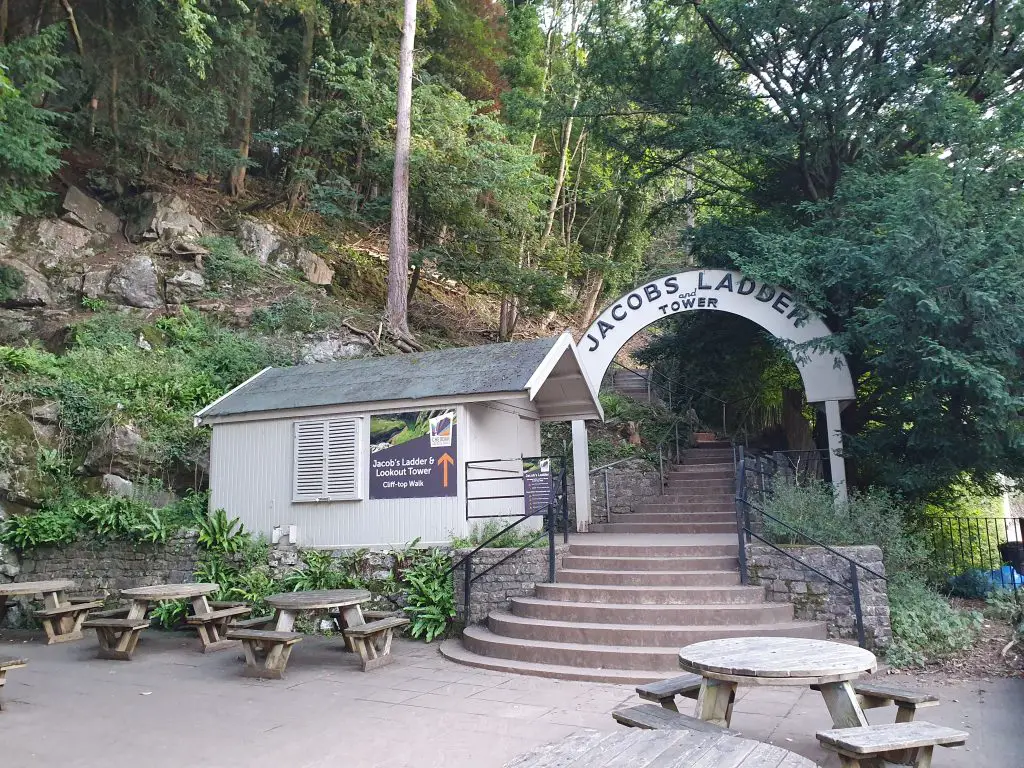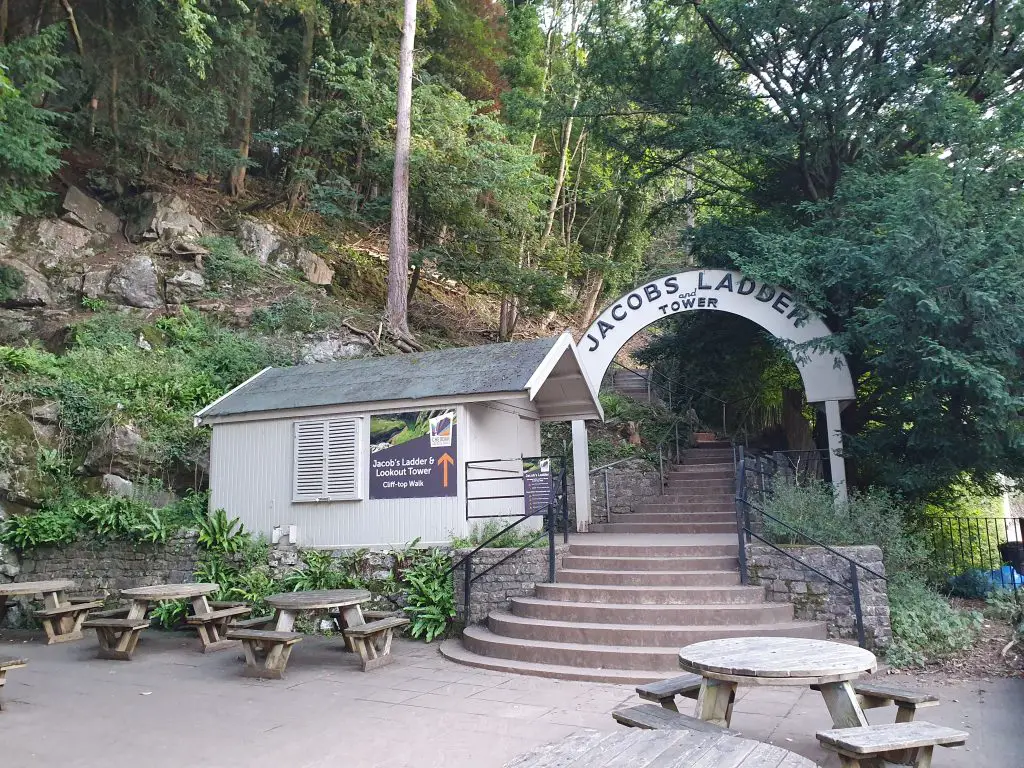 6. The Lookout
As one of the best things to do around Cheddar Gorge, the Lookout tower is a great viewing point you just can't miss!
Once you have made your way up the steps of Jacob Ladder then you might as well travel the 48 more steps to the Lookout Tower. A revamped and refurbished attraction within Cheddar Gorge, the tower is designed to amplify the views that you can already take in if you are brave enough to take on Jacob's Ladder.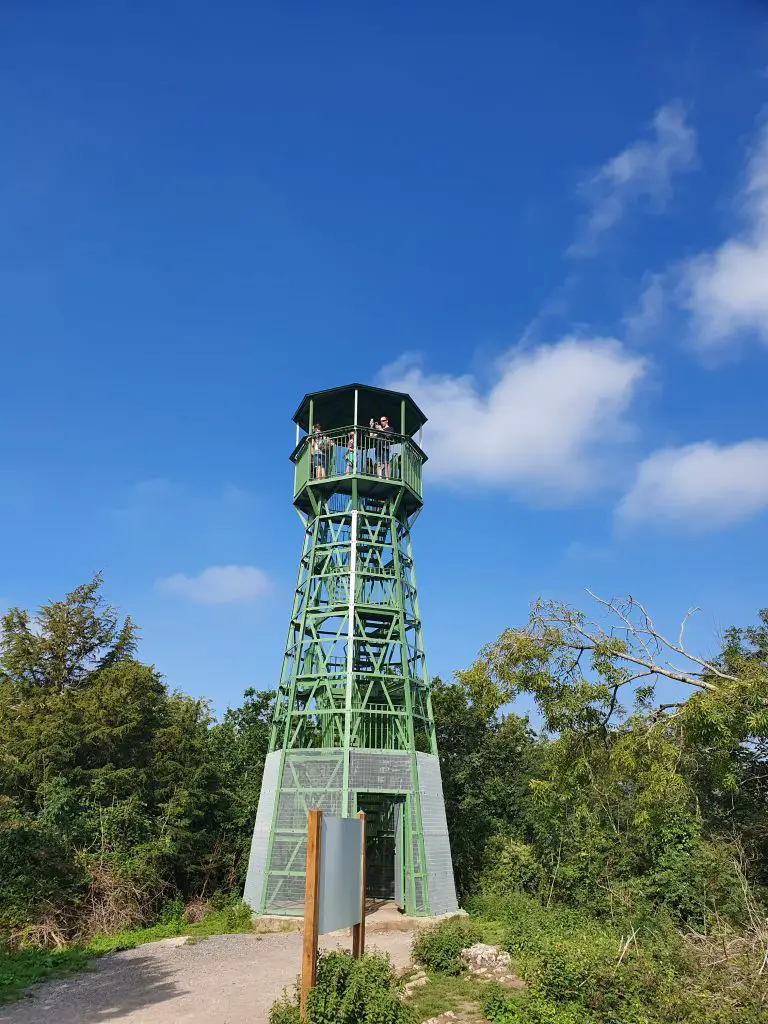 7. Clifftop Walk
Cheddar Gorge walks are just perfect for a day trip from Lodnon.
Want to explore the wider area of Cheddar Gorge? Love the idea of strapping on your walking boots and getting out there? If you do, then you are going to want to take on the Clifftop Walk. As the name suggests, this walk will take you over some of the highest points in the area and allow you to take in some of the most amazing sights that it has to offer.
Psst.. Clifftop walk is the best thing to do in Cheddar Gorge. In fact, this is the reason you will visit Cheddar Gorge!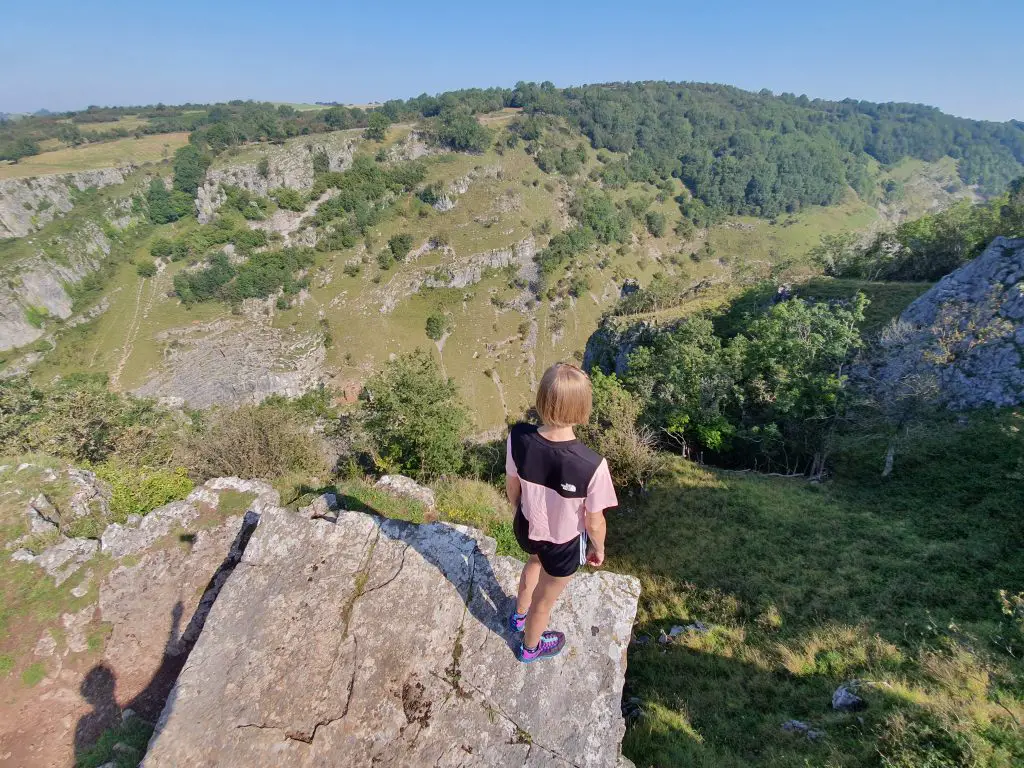 8. Cheddar Gorge Caving & Rock Climbing
Whilst this is not part of the day ticket, this particular activity is worthwhile booking in for if you are looking to experience the thrill-seeking side of the Caves and Gorges. Here you will find a variety of different activities to try out, each one around the 90 minute mark.
The activities within this section will take you not only through the Gorge, but also under the ground into the fascinating, intricate and thrilling cave network too. You also need to keep in mind that each one needs to be booked in advance.
If you are looking for things to do near Cheddar Gorge, then caving and rock climbing are definitely great options.
How long is Cheddar Gorge?
When you consider that the Gorge is 122m deep and 3 miles long (the largest in Britain to be precise) you will see that there is plenty of clifftops to be explored. You just have to visit Cheddar Gorge Somerset England to fully appreciate it!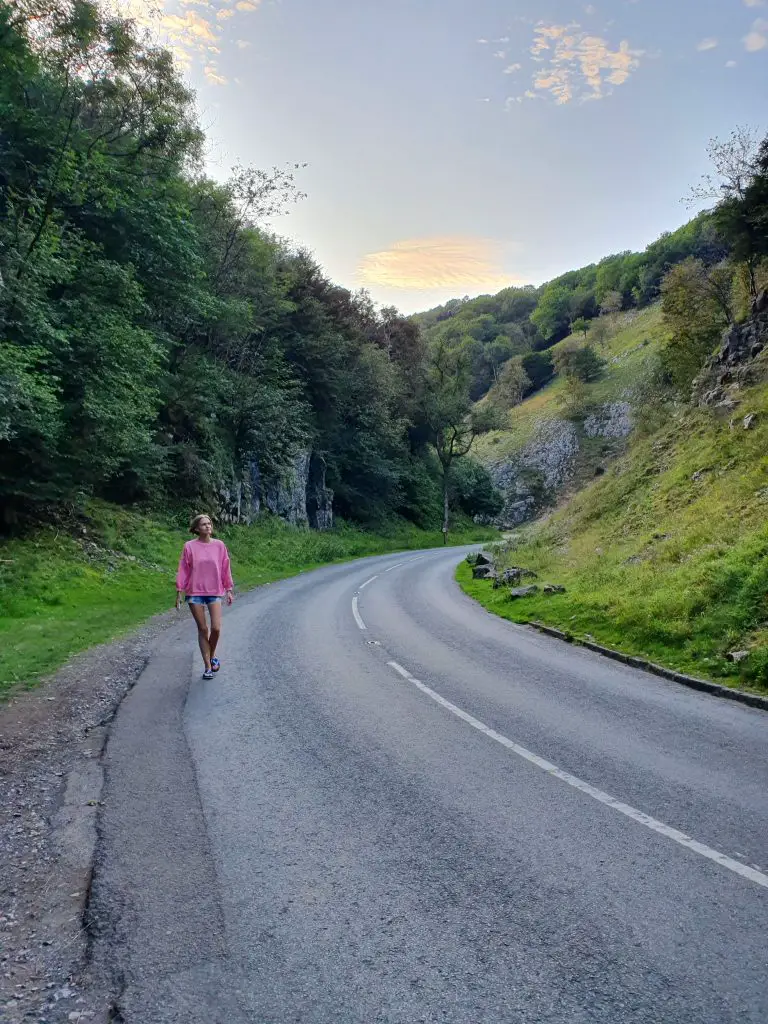 Is it dangerous to get to the Clifftop?
Cheddar Gorge walk is a fantastic experience, but is it also dangerous one? If you do decide to take a walk along the clifftops then you should remember that it is a clifftop which means that it is important that you are aware of how best to keep safe.
Children can take on the walk along the clifftops but they will need to be reminded to be sensible and respect the area too.
Do I have to wear walking/hiking shoes?
Before visiting Cheddar Gorge and caves you might ask yourself what you should wear for walking Cheddar Gorge.
Whilst it is not necessary to have hiking or walking boots in order to take the walk, you might find that it is a good idea to wear them, not only for support but for comfort too.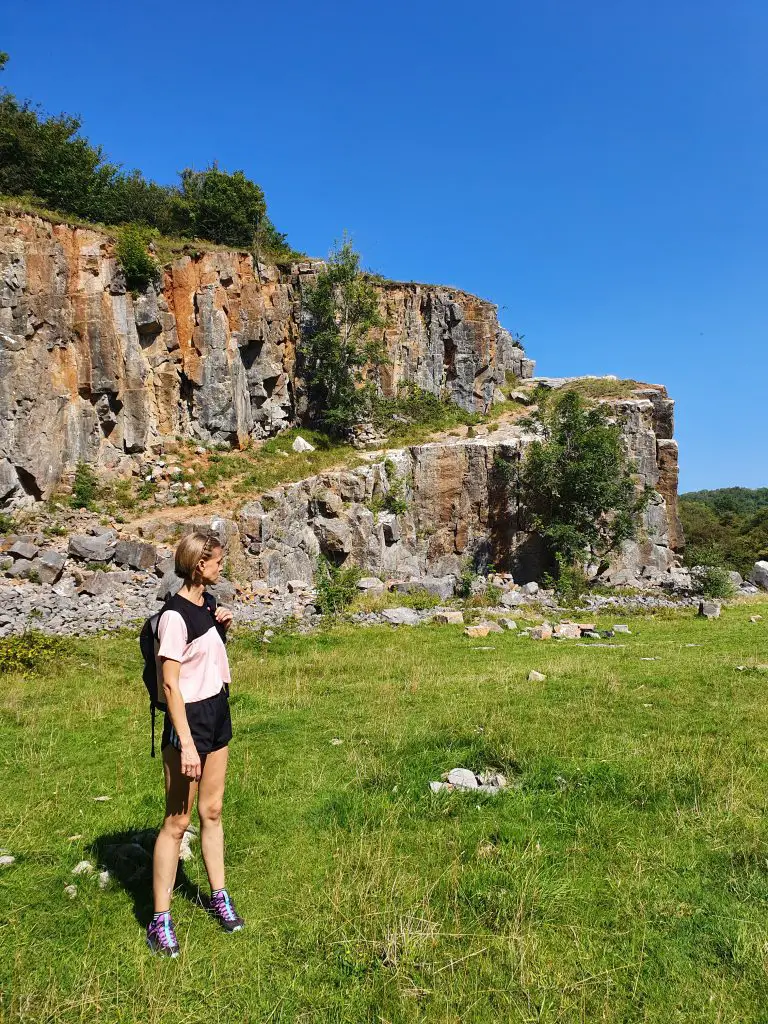 Is Cheddar Cheese from Cheddar?
What to do at Cheddar Gorge? Try cheddar cheese! 🙂
The origins of Cheddar Cheese is from the village of Cheddar where you will find the Gorge and Caves. Cheddar is the most popular form of cheese in the entire world and after being made in the area, the recently made cheese was stored in the caves around Cheddar (hence the name). The caves were not only constantly at the right temperature but also the right humidity too. Both of which allowed for the cheese to mature and create the flavour that the world then fell in love with.
Whilst Cheddar Cheese is made all around the world, there are only 14 makers of the cheese that are allowed to sell West Country Farmhouse Cheddar. These are based not in Somerset, but also in Devon, Cornwall and Dorset too.
If you are a fan of Cheddar Cheese, then some of the very best that you can eat will be found in Cheddar.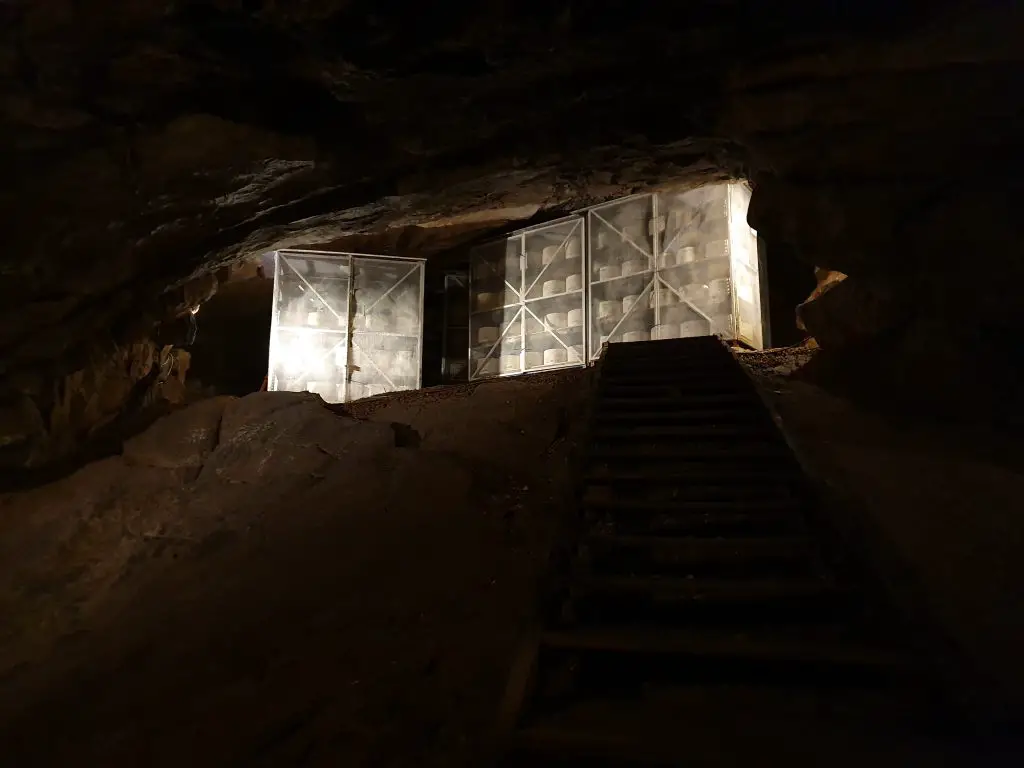 Can I bring my dog to Cheddar Gorge?
Is Cheddar Gorge dog friendly? If you have a dog as part of your family, then you will be pleased to know that Cheddar Gorge is dog-friendly. In fact, dog walking is one of the main reasons many people visit Cheddar Gorge. Dogs that are well-behaved and are held on their lead are welcome.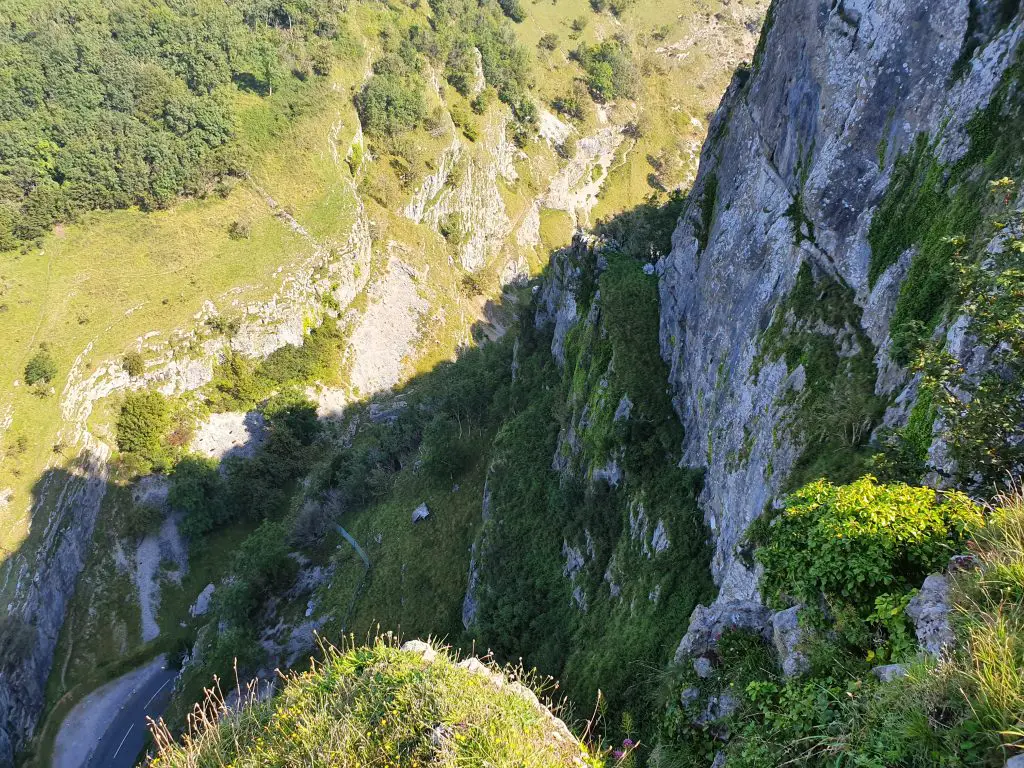 What else is there to do in Chaddar village?
Yes, there are many great things to do near Cheddar!
Of course Cheddar Gorge and the Cave tours are one of the main reasons that people will travel into the area. However, you are not limited to doing these things alone. In fact, there are so much more than the area has to offer.
If you take a walk into the village then you will not only find Crazy Golf but also the rather amazing Wells Marshmallow Company too. As well as this, there are plenty of other shopping opportunities that you can take in whilst you are in the area, including the very famous Cheddar Gorge Cheese Company and the Legbender Cider Shop too. There is also the Wilkins Cider Farm which is definitely worth a visit for fans of the delicious drink.
It is fair to say that Cheddar is one of the most beautiful villages in England!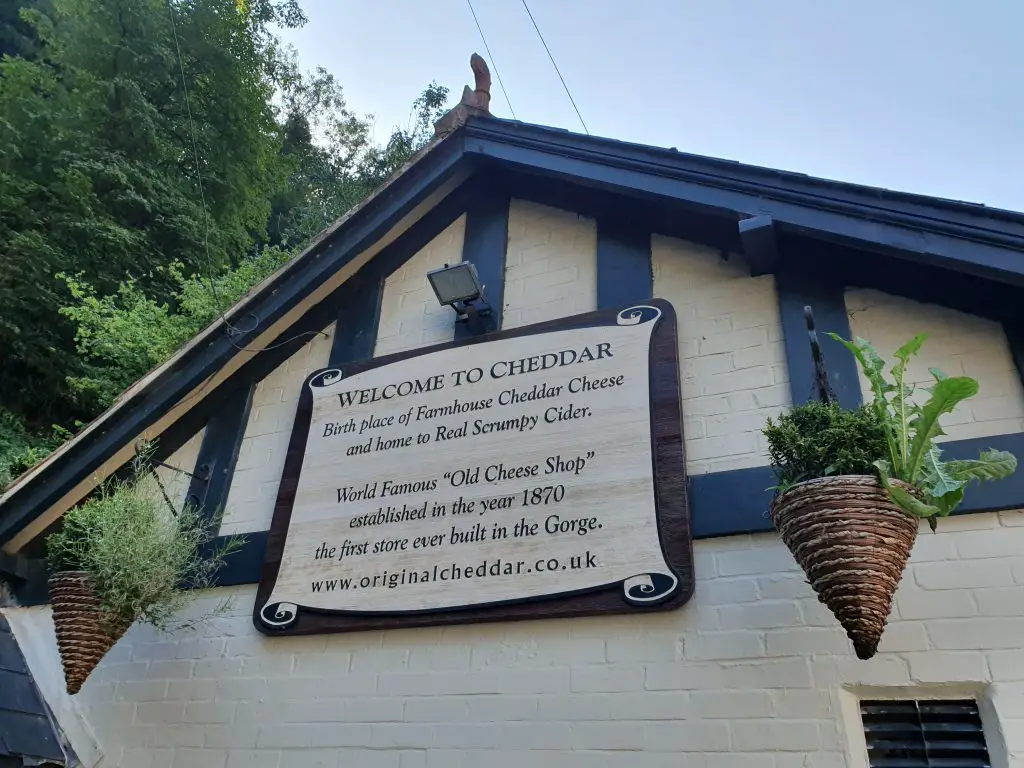 Where to eat at Cheddar Gorge?
Cheddar village is one of the most beautiful villages in England.
As a popular tourist area, it is little surprise that there are plenty of places to eat in Cheddar and the surrounding local area. In fact, it doesn't matter your budget or what you fancy, you are likely to find exactly what you are looking for.
Some of the most highly recommended places to eat include: Slice Of Heaven, The Cider Barn, The Bath Arms and Edelweiss. All of which have their own appeal.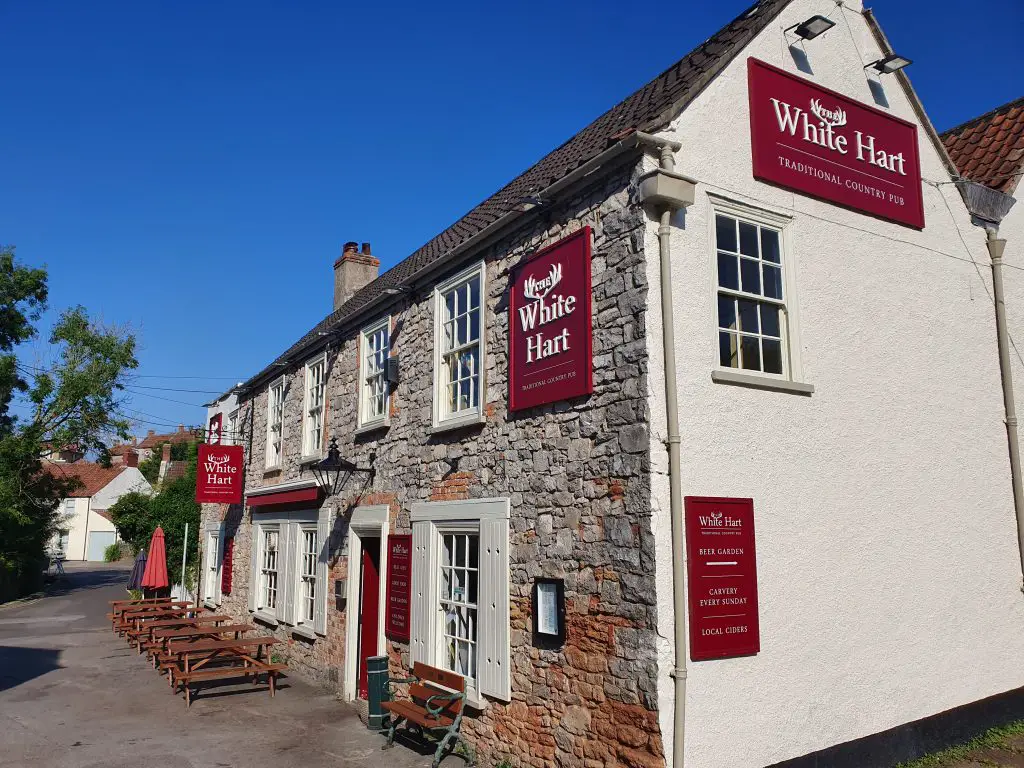 Is it worth visiting Cheddar Gorge?
Much like many attractions and landmarks in the UK, if you want to see some fascinating caves and areas of natural beauty then you are going to want to visit Cheddar Gorge and Caves. It is one of the best day trips from London.
There is a cost that is associated to visiting the attractions, however, you can still take in the area and some of the natural beauty without having to pay the entry fee. The day tickets are reasonably priced and you do get a lot for that money, so, if you are looking for a fun family day out that is interesting and educational, then you might want to head to Cheddar for the day.
From Cheddar Gorge walks with dogs to stunning Cheddar Gorge caves – there are many places to explore and things to do in this area. And all of them a definitely worth visiting! 🙂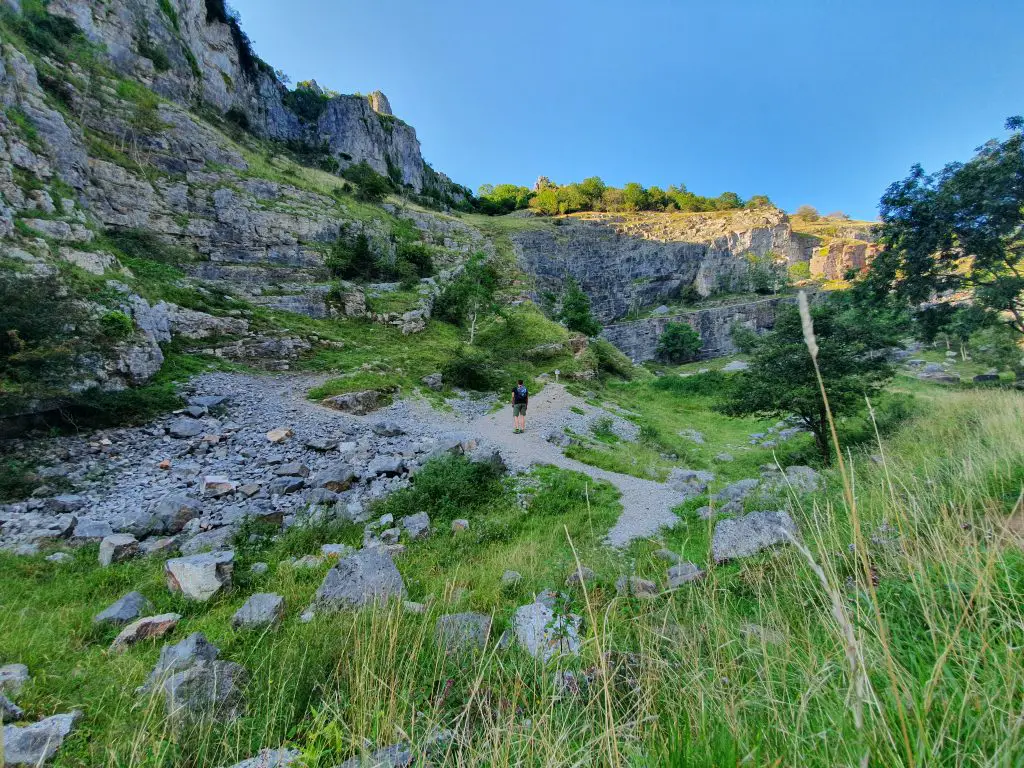 Cheddar Gorge FAQ
Which is better Wookey Hole or Cheddar Gorge?
Both are great for families but we would say that Cheddar Gorge has more of the educational exhibits to explore.
Whats it like to live in Cheddar?
Cheddar is a great place to live. It is a year-round tourist destination with a thriving community and many farming around.
Is Cheddar Gorge man made?
No! This is a stunning natural wonder, which was formed under the sea around 300 million years ago.
Other things to do near Cheddar
What to do near Cheddar? Located in Somerset, Cheddar Gorge is a perfect location to explore other great places in the UK. From charming Cotswold villages like Bibury, Castle Combe or Bourton on the Water to amazing Broadway Tower. Don't forget to visit Stonehenge too! 🙂
Love cliff-top walks in England? Visit Seven Sisters in East Sussex – you will love the stunning views!
Places to visit near Cheddar Gorge:
Bristol: 20 miles away from Cheddar Gorge
Castle Combe: 35 miles away from Cheddar Gorge
Stonehenge: 47 miles away from Cheddar Gorge
Lulworth Cove: 65 miles away from Cheddar Gorge
Isle of Portland: 70 miles away from Cheddar Gorge
Faringdon: 75 miles away from Cheddar Gorge
Brockenhurst: 77 miles away from Cheddar Gorge
Bourton-on-the-Water: 80 miles away from Cheddar Gorge
Lower Slaughter: 81 miles away from Cheddar Gorge
Bibury: 81 miles away from Cheddar Gorge
Burford: 85 miles away from Cheddar Gorge
Broadway Tower: 87 miles away from Cheddar Gorge
Isle of Wight: 90 miles away from Cheddar Gorge
Witney: 92 miles away from Cheddar Gorge
Love England and the rest of the UK?
Read our other articles related to this stunning country: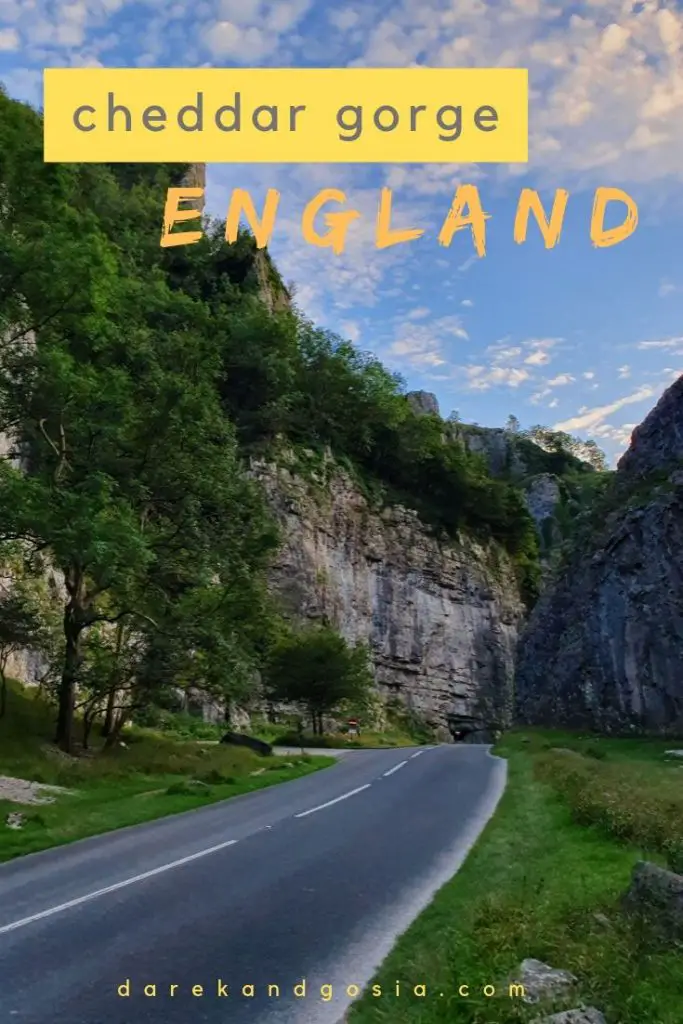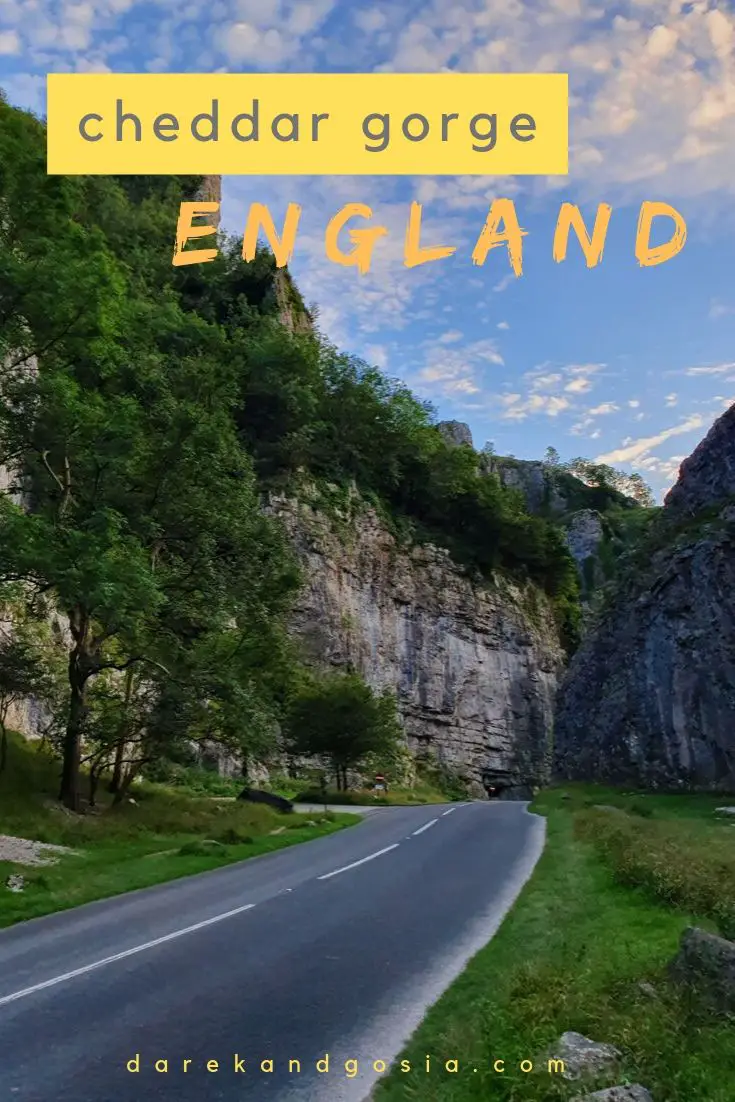 Articles you may like: