Hunting for the perfect map of Iceland's Golden Circle? Well, buckle up, you're in for an adventure! Our guide has everything you need to plan your epic self-drive tour of this stunning Icelandic route.
There's no disputing Iceland's majestic allure. This gem of the North offers a palette of natural wonders that promise to astound every traveler. Among its highlights is the legendary Golden Circle route – a meandering trail that will lead you through Iceland's top attractions.
The Golden Circle Route South Region is especially captivating! It is a journey worth taking, even more so if you are behind the wheel. Why, you ask? Because driving the Golden Circle is your ticket to freedom – you'll get to dictate the pace and the stops. So, put your game face on because we're about to dive into the nitty-gritty of a self-driving Golden Circle trip in Iceland.
Now, let's address the big question – is the Golden Circle worth it? Yes, a thousand times yes! It's a journey that spans roughly 190 miles of pure Icelandic magic. From erupting geysers to roaring waterfalls and magnificent national parks, each mile is an experience you'll never forget.
But can this adventure be squeezed into a single day? Well, if you're wondering, can you do the Golden Circle in one day?, the answer is a resounding 'Yes'! With careful planning and an early start, you can see the sights and still make it back in time for a hearty dinner.
Speaking of planning, make sure to pin down the best places to stay in the Golden Circle, because trust us, you'll want a cozy spot to rest after a day filled with exploration. Wondering about the Golden Circle in winter? It's a wonderland that adds an extra layer of beauty to this picturesque route. Just remember to check the road conditions and drive carefully.
So, are you ready to set off on an incredible journey through Iceland's breathtaking landscape? Grab your Golden Circle map, hit the road, and discover the enchanting beauty of Iceland at your own pace. Remember, it's not just about reaching the destination, but about enjoying every spectacular moment along the way!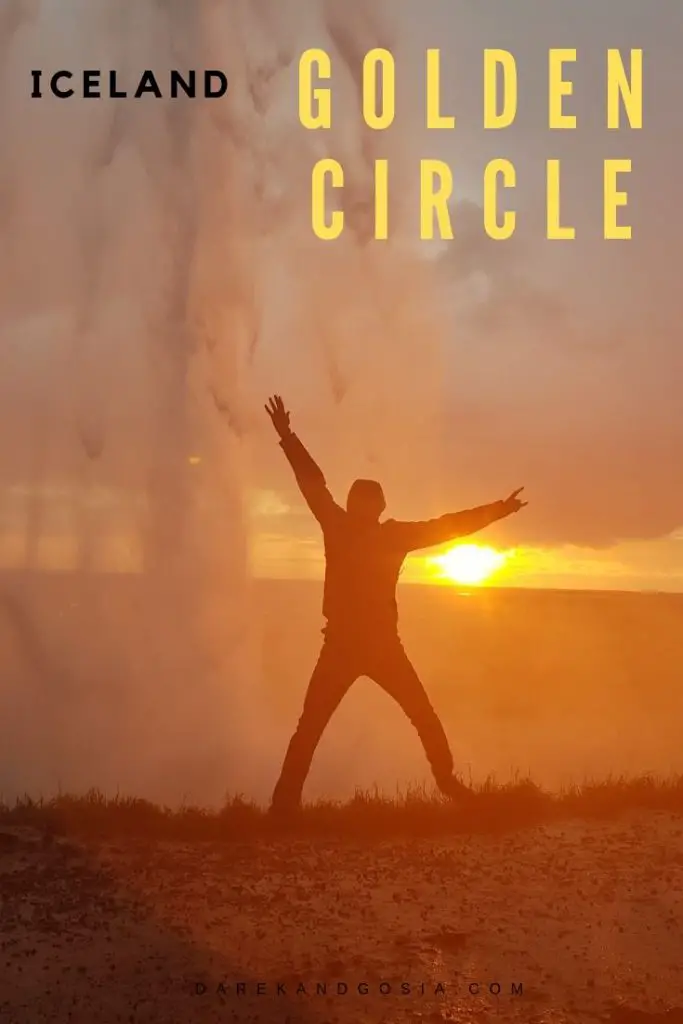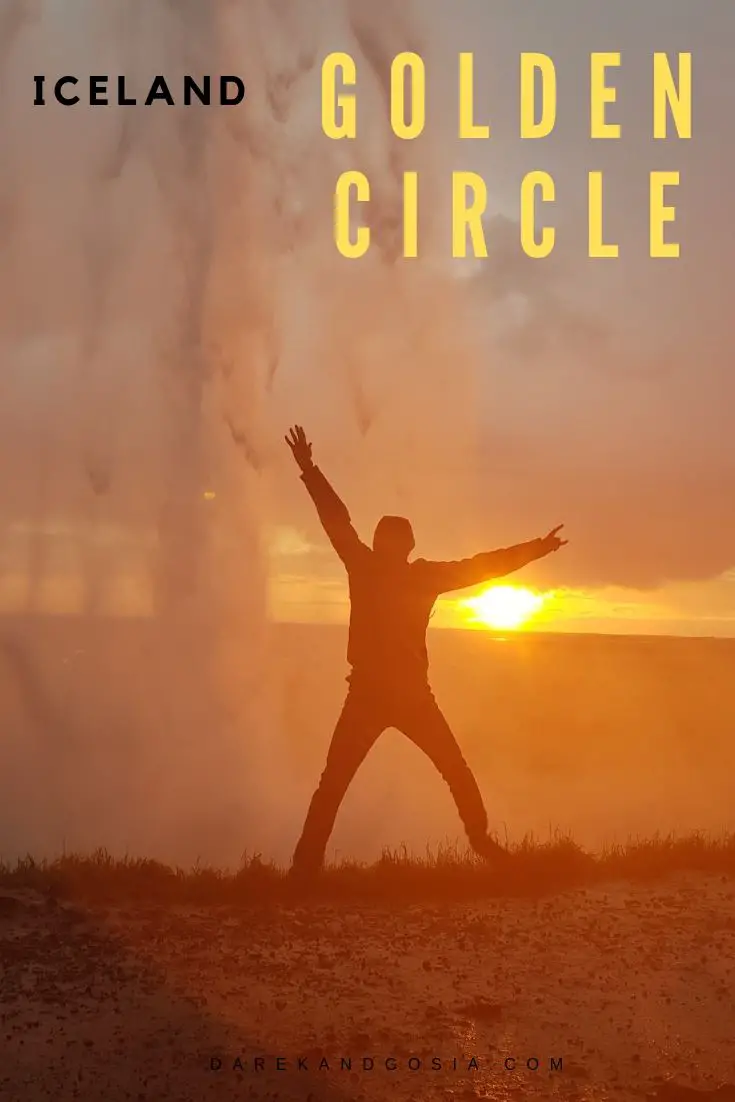 Where is the Golden Circle?
So, where is the Golden Circle Iceland? The Golden Circle is a sight-seeing route that takes in some of the most amazing sights, both natural and man-made that Iceland has to offer.
It circles around South-west Iceland, no more than 2-hour drive from Reykjavik. It boasts some of the most world-famous sights that you are ever likely to see.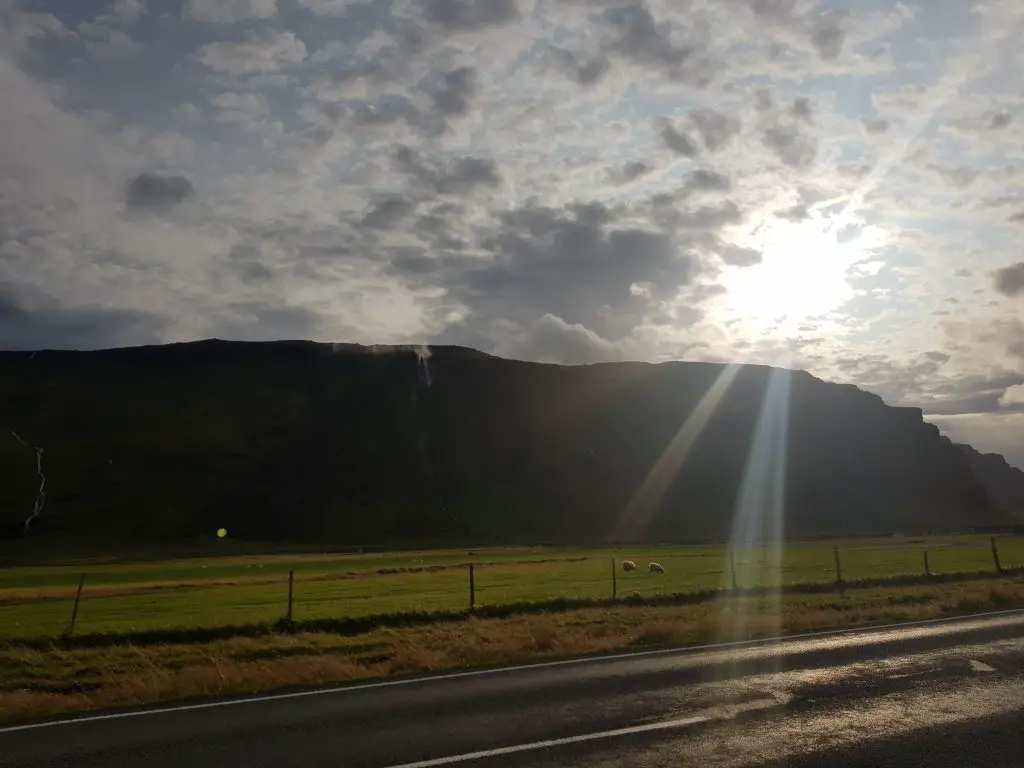 Where should you start any Golden Circle Trip from?
Driving the Golden Circle Iceland can be tricky. Make sure you spend one day in Reykjavik before driving the Golden Circle. If you are heading off from the capital city, then it makes the most sense that the first stop that you head to in the Golden Circle is Þingvellir National Park. It is 45 minutes away from the city and once you visit there, you can take in all the other sites in a relatively direct route.
Which places are included in the Golden Circle?
Have a look below at our Golden Circle drive Iceland map:
A. Þingvellir National Park
This particular park is not only surrounded by incredibly impressive geology, but it is also an area that is historic and steeped in folklore too. It is recognised as being a UNESCO World Heritage Site and is a fascinating look at the rugged, dramatic and captivating beauty of Iceland. The site is between the North American and Eurasian tectonic plates, which means that there is a rift valley that then runs all the way through Iceland. If you do the Golden Circle tour Iceland self drive you will definitely see this stunning park.
The National Park is not just ideal for those who love to take in nature, but thanks to the crystal clear waters in the lake. It is also the ideal location for snorkelling and diving alike, in fact, it often features in the top 10 diving sites in the entire world.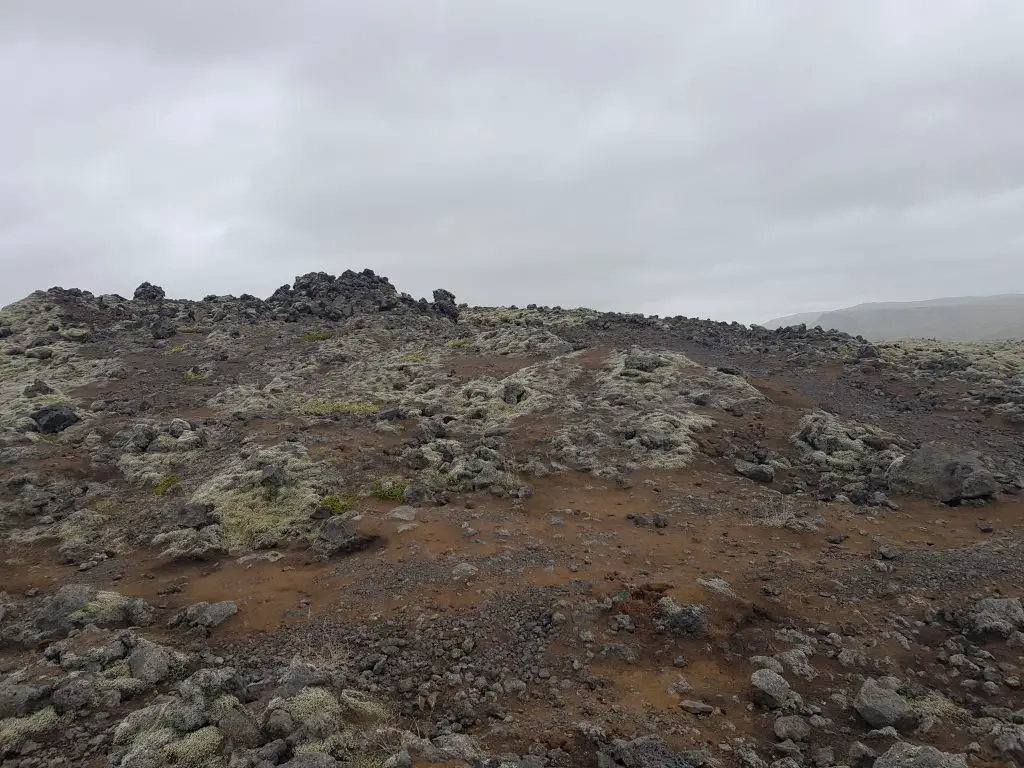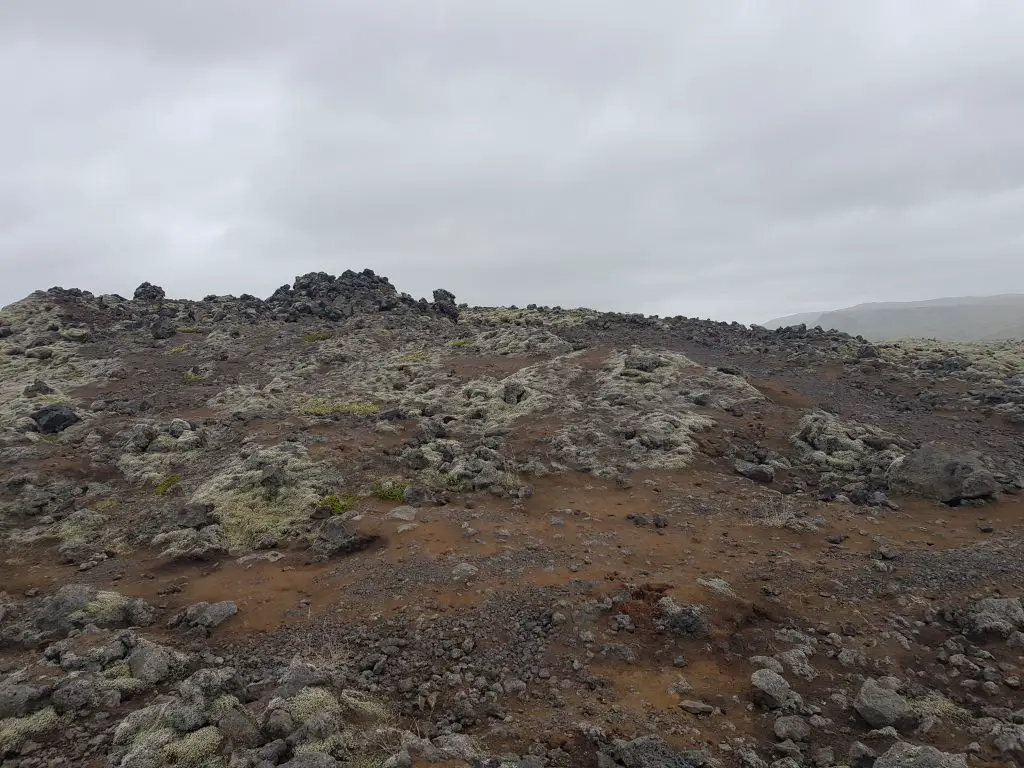 B. Bruarfoss Waterfall
This particular waterfall is not quite as large and impressive as the other option on the tour, however, it is still a sight that is worth checking out if you are doing the Golden Circle route. It is known as Iceland's Bluest Waterfall and what it lacks in size it makes up in beauty.
The colour of the water is created as the water flows through a deep crevice and also the centre of dark volcanic rock formations. If this wasn't enough to make sure that the colour of the water stood out, then it is also surrounded by rich greens from the landscape, which creates the perfect contrast.
C. Strokkur Geysir
A must-see on any Golden Circle self drive tour! When you think about Iceland, then there you are likely to think about Geysirs and in the Golden Circle Route you can take in the Haukadalur Valley Geysir Geothermal Area. This stop is a 50-minute drive from the National Park. As you get closer and closer to the hotspot (quite literally) you can see the volcanic activity grow and grow.
During the drive, you will see a number of chimneys and vents letting out steam. Most of which seem to be around the village of Laugarvatn. This village is well-known thanks to the spa there, heated by the water currents that are found way down below the surface of the ground. Once you reach the Haukadalur Valley, the activity becomes even stronger. Here you will find hot pools and clay pots, as well as soil that is coloured by all the minerals that are found within the earth.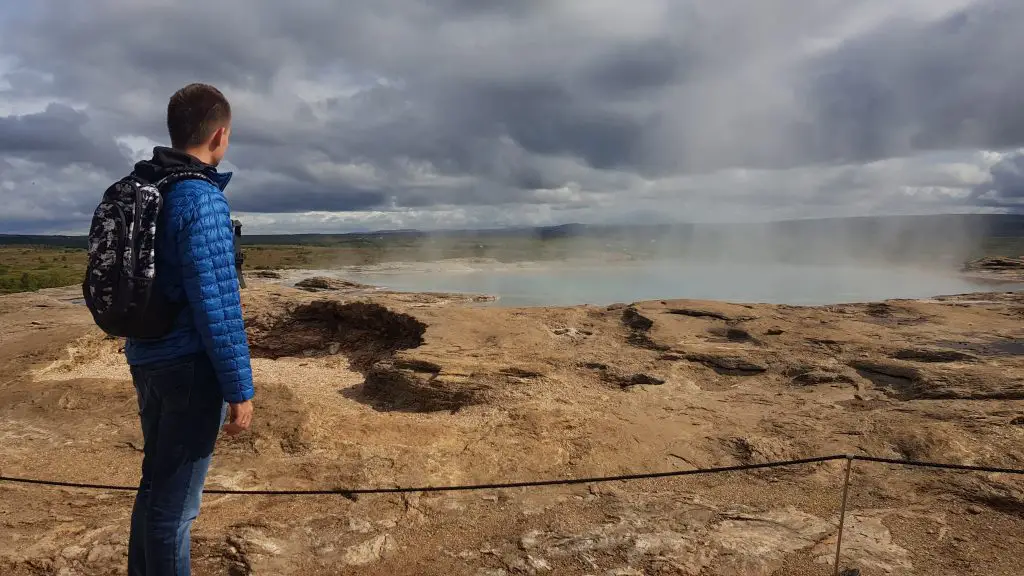 The Strokkur
Here you will also find Strokkur, which is a Geysir that goes off every 10 minutes or so. It is rather impressive compared to its cousin the Great Geysir which is known to very rarely let off steam. The Strokkur not only goes off regularly, but it also throws water as much as 40m into the air.
As you can imagine, is a pretty impressive sight to see and one of the top places to visit during a 10 day Iceland itinerary! Strokkur really is a top place to see during your self drive Golden Circle!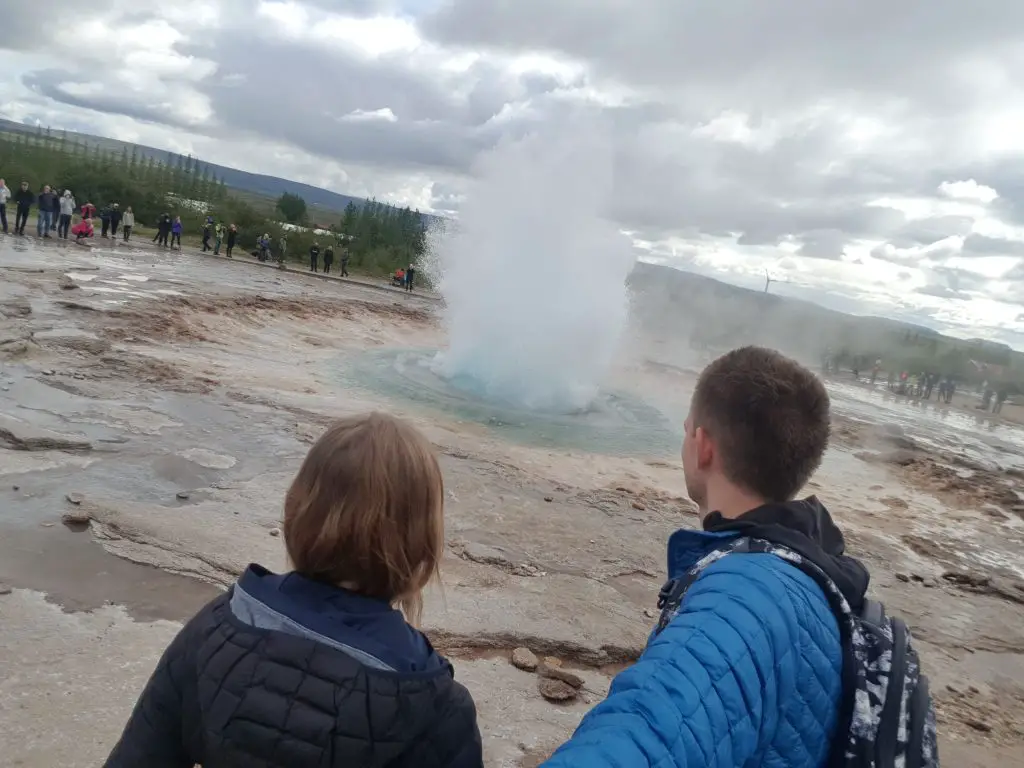 D. Gullfoss Waterfall
The Gullfoss Waterfall is often seen to be the last stop on the Golden Circle and is only 10 minutes away from the Geysirs. This waterfall is set within a plunging ancient valley and has two drops for the water to cascade down.
It stands around 32 metres tall and in the summer months, when the water is at it heaviest, as much as 140 cubic metres of water can pour down it every second. Aside from being a truly beautiful place to spend some time, there is one another picture perfect moment that this waterfall can offer and that is that every so often, on a sunny day, it will also throw at a rainbow or two from the spray falling down off of the cascade.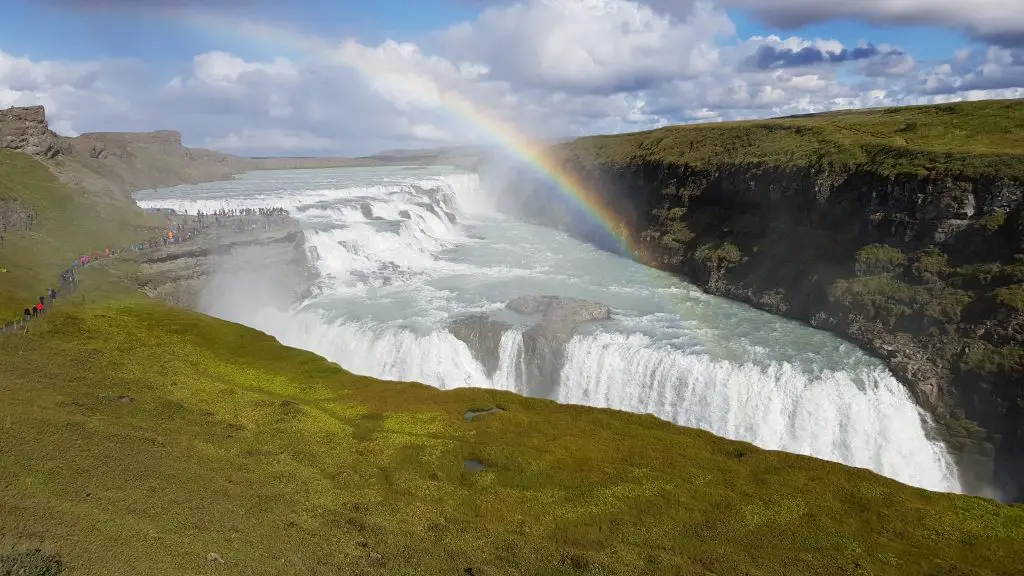 E. Kerið Crater Lake
It might not strictly be on the Golden Circle list, but that doesn't mean that the Kerið Crater Lake isn't worth a visit. The crater is completely oval and features a lake right at the bottom. It was formed 6500 years ago approximately and boasts some rather impressively coloured rocks when you contrast it against the beautiful waters. Reds, oranges, blacks and greens, all against the crisp blue of the lake, all of which comes together to create some rather amazing photographs.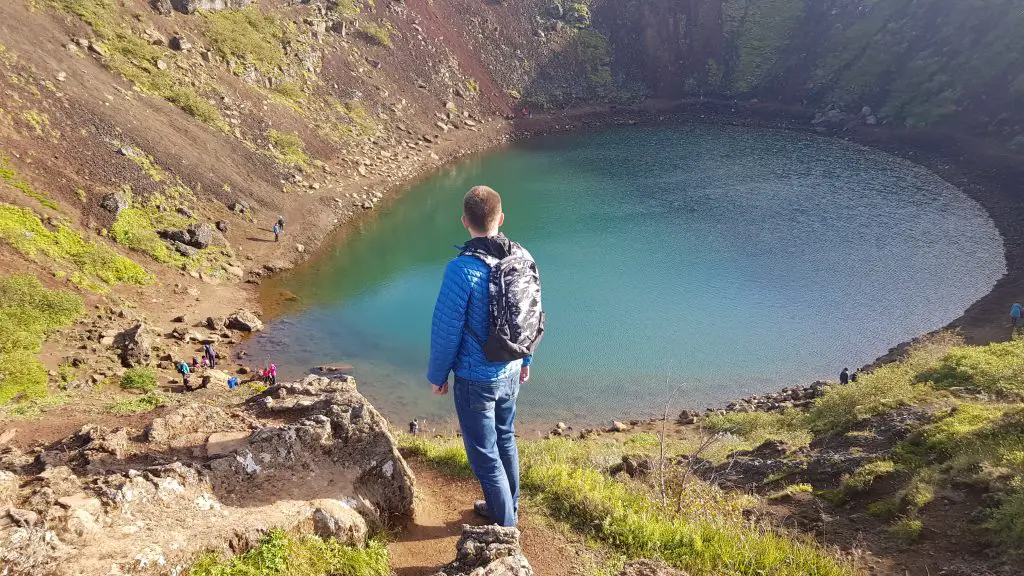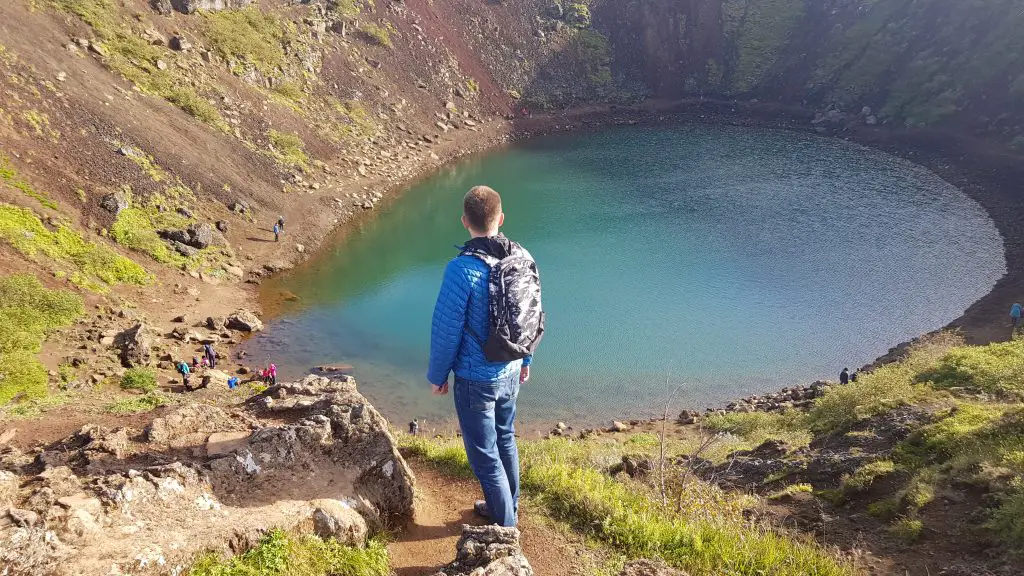 Icelandic horses
Whilst the Golden Circle is impressive thanks to all the natural beauty, you should never disregard some of the wildlife of the area. Icelandic horses are not only rugged and strong, but they are also beautiful creatures too. Some people decide to mount up and use their tour of the Circle as their chance to try out horseriding, whilst others want to go on the search for the wild creatures.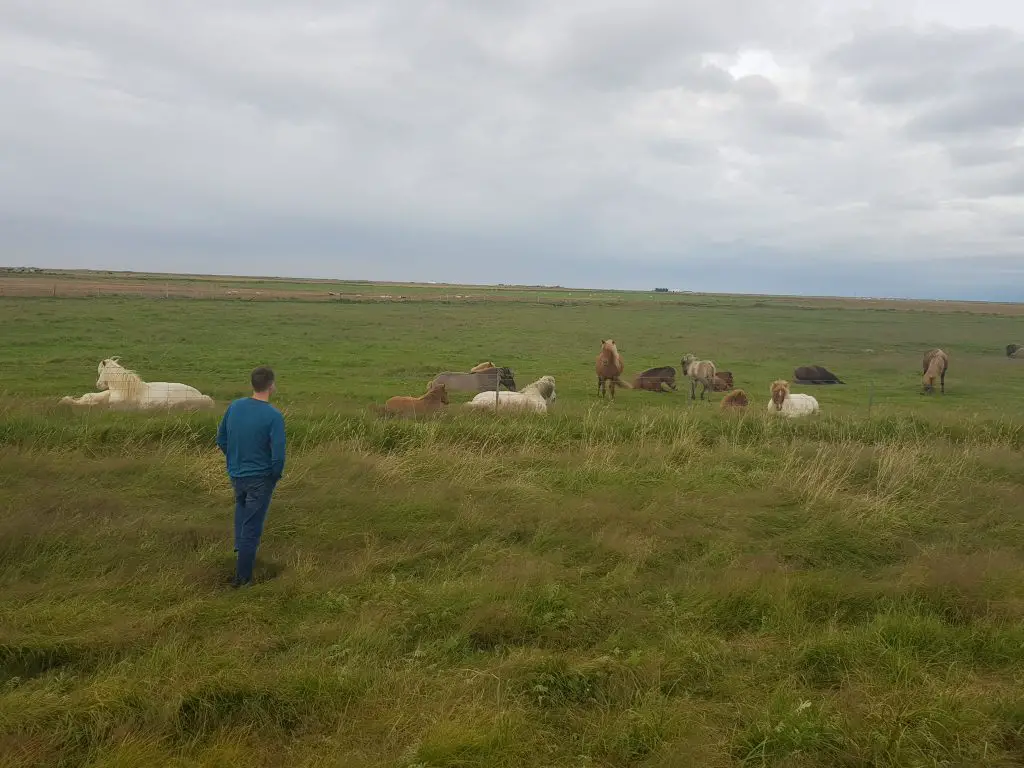 Is it possible to drive yourself round the Golden Circle and do you need a 4×4 to do it?
One of the most popular ways to see the Golden Circle is to book in on one of the many tours that take you around all the main sights that you should definitely book in to see.
However, that doesn't mean that you cannot do it yourself!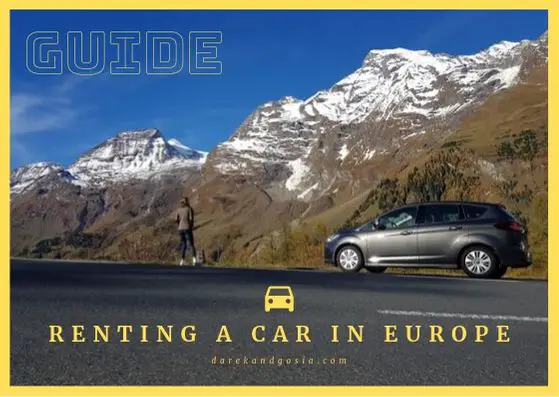 It is entirely possible to take a tour under your own steam. In fact, it means that you can leave when you want. You can also take your time and of course, spend as long as you want at each of the points. There are plenty of places that you can rent a car from in Iceland. It might be advisable to perhaps opt for a 4×4 vehicle in order to tackle some of the roads. However, this is not a necessity for you to organise.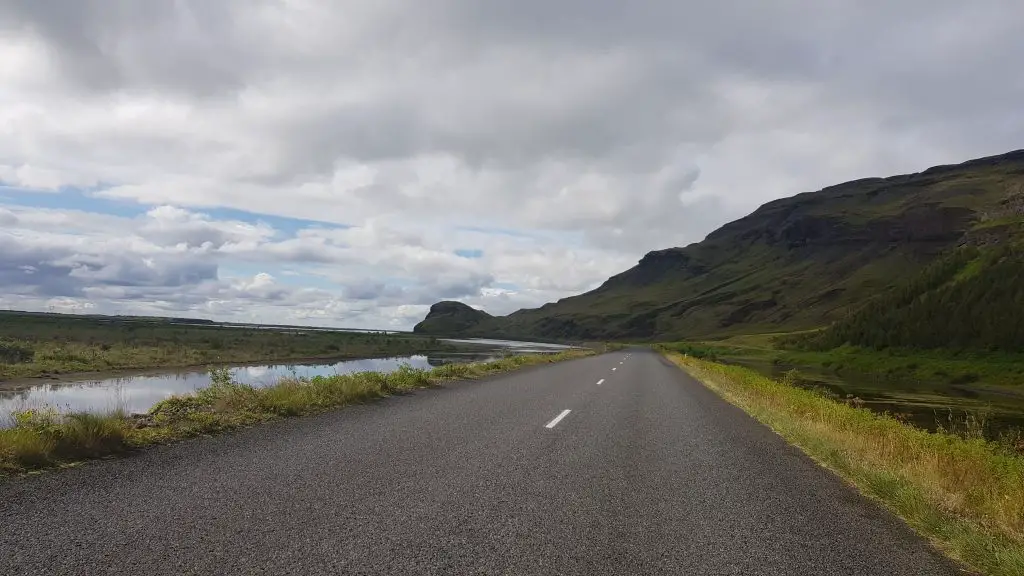 Our advice:
As long you have a driving licence and are comfy behind the wheel in Iceland, make sure you drive the Golden Circle yourself! 🙂
How long does it take to drive the Golden Circle, could you do it in one day?
The great thing about the Golden Circle is that the majority of the places in the Golden Circle can be visited within one day. Of course, you are going to want to set off relatively early in order to see all the things that you want to see. If you do aim to do it all in a short period of time, then chances are that you are not going to be able to spend as much time at each point as you would have hoped.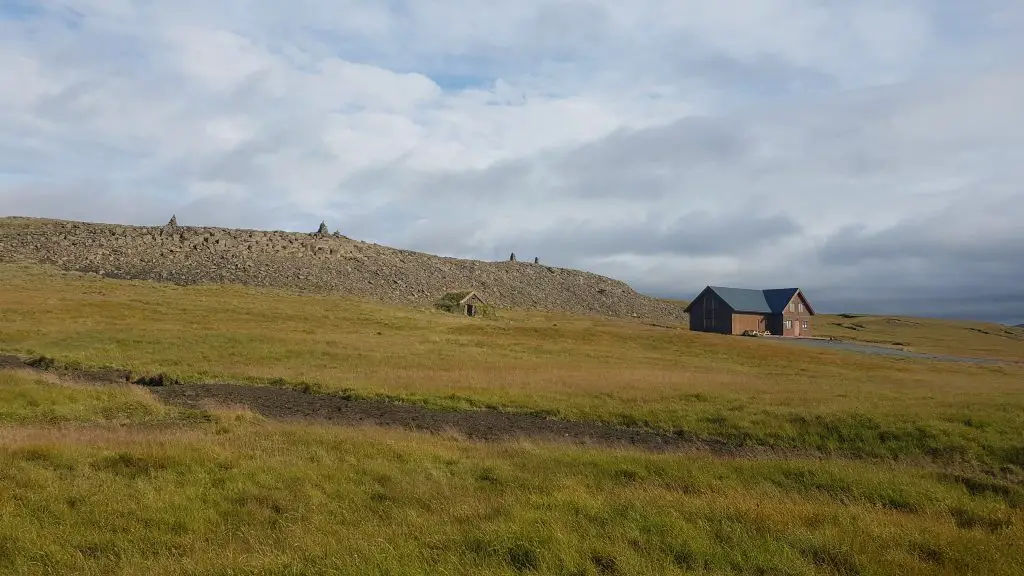 Could you drive the Golden Circle in Winter?
One question that seems to often be asked by those planning to self-drive around the Golden Circle is whether or not it can be done in the winter months.
If you are visiting Iceland in July, you can be sure one thing! During the summer, the nights never really get dark in Iceland, which means that you can enjoy many of the sights in relative daylight 🙂 However, between October and February, things do change and the nights do start to be darker. You will need to bear this in mind if you are planning any trips.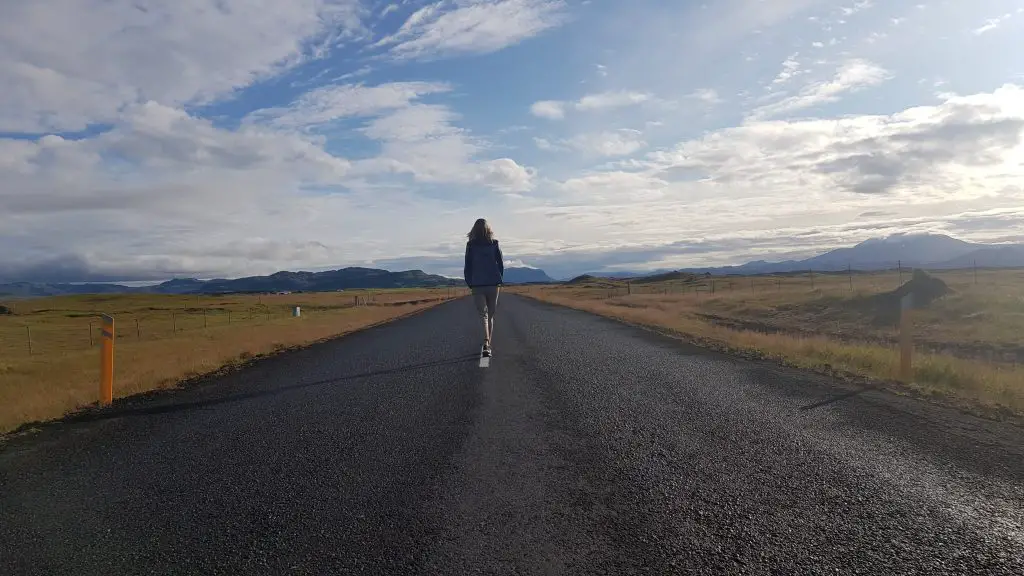 I am on a budget, where can I eat?
Iceland is expensive and this is no secret. However, those people who are hoping to have a trip around the Golden Circle on a budget can find a helping hand in the form of low-cost places to eat.
Budgeting for Iceland doesn't have to be difficult! Of course, there are lots of places that you can visit if you don't mind splashing the cash, but if you do want to save some pennies then you might want to check out the Almar Bakari in Hveragerði that is known for making their very own geothermal rye bread each and every day.
Another interesting place to eat is Gullfoss Café, which is well-known thanks to its meat soup, which is the ideal warm-up meal if you have felt the chill whilst exploring the area.
If you wonder about vegetarian or vegan food in Iceland – you don't have to worry! There are plenty of options. Many of them at a reasonable price so you will not stretch your budget too much.
It is known that eating in Iceland can be expensive. If the money is very tight, Bonus will help you keep it on track! One of the cheapest places to eat in Iceland. Right, it's a supermarket so you will have to prepare your own meal 😉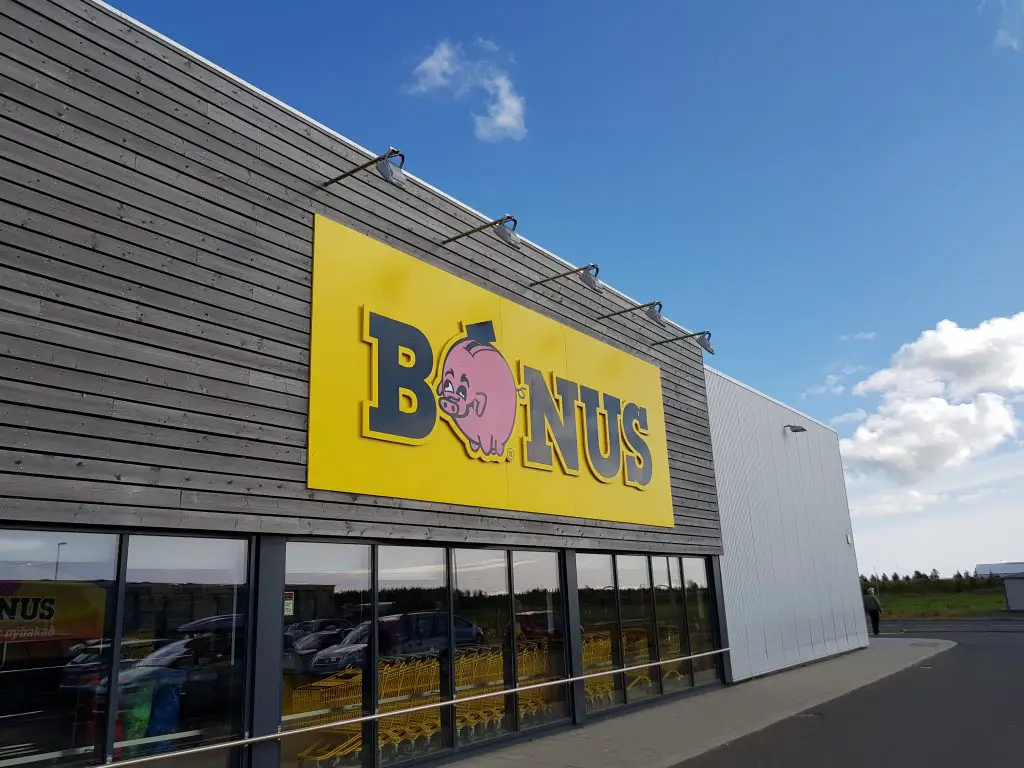 Which are the best places to stay?
Best places to stay Golden Circle Iceland? If you do want to make the most of your time exploring the Golden Circle then there is a good chance that you are going to want to find somewhere to stay. There are a number of different options in the area and it really does depend on what you want and the type of accommodation that you prefer.
The Hotel is in Selfoss has a truly relaxed feel about it, whilst still managing to be a comfortable and impressive place to stay. If you like the idea of being right in the heart of the bubbling springs, then we definitely recommend checking out the Frost and Fire Hotel, which, as the name suggests, takes great pride in the part of Iceland that it calls its home.
Where did we stay?
We have chosen Hotel Hella in… Hella 😀 Yes, they have a very unique name. I wonder, how long they were thinking about the name 😉 Why that hotel? There were two reasons:
1st located "only" 285km from Jökulsárlón Glacier Lagoon so we could drive to Diamond beach and come back the same day.
2nd free coffee the whole day – believe me, you will not sleep much in Iceland, so free coffee is a massive bonus!
Is the Blue Lagoon a part of the Golden Circle?
The Blue Lagoon is not officially a part of the Golden Circle. But it is still often seen as a part of any tours that take people around the area. So much so that some people seem to think that perhaps it could become part of it. The Blue Lagoon Geothermal Spa, as the name suggests is a body of beautifully blue (not to mention warm) water which you can sink in, enjoying the geothermal properties and truly relaxing.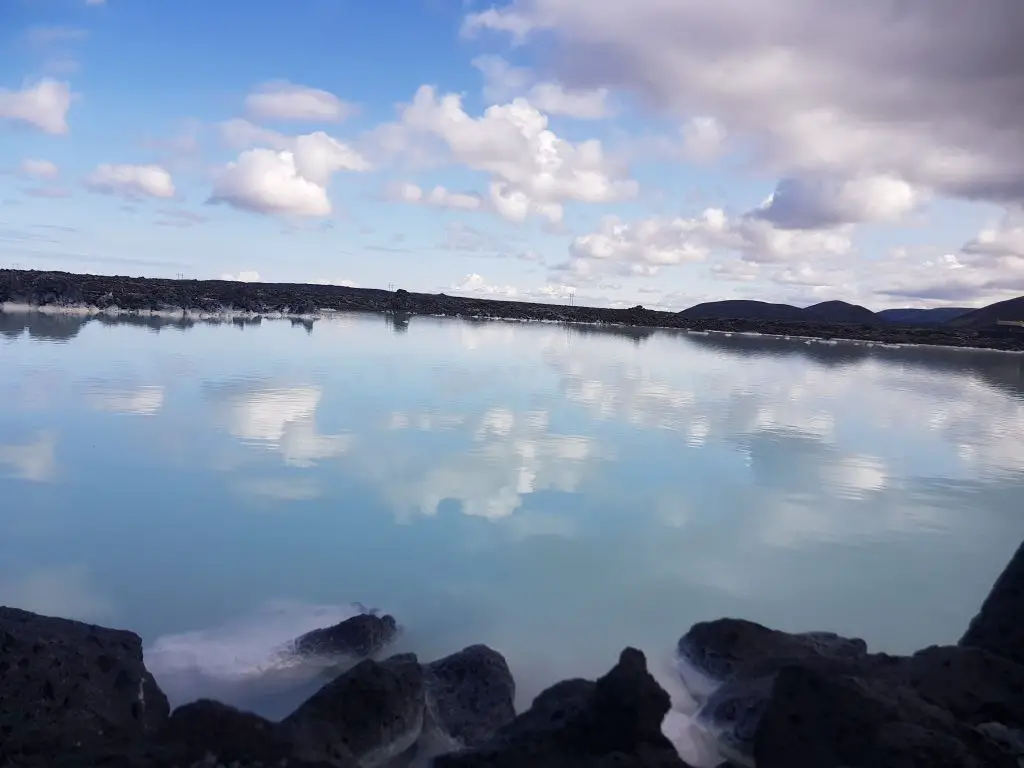 Are there any detours that I should take?
Whilst the Golden Circle is enough in its own right to make sure that you fall in love with Iceland, there are still some detours that are definitely worth planning in some time to see whilst you are in the area.
The first three are the waterfalls Seljalandsfoss, Gljúfrafoss and Skógafoss. They might not be as large and as impressive as some of the other waterfalls in the world. However, they are still truly beautiful and captivating too.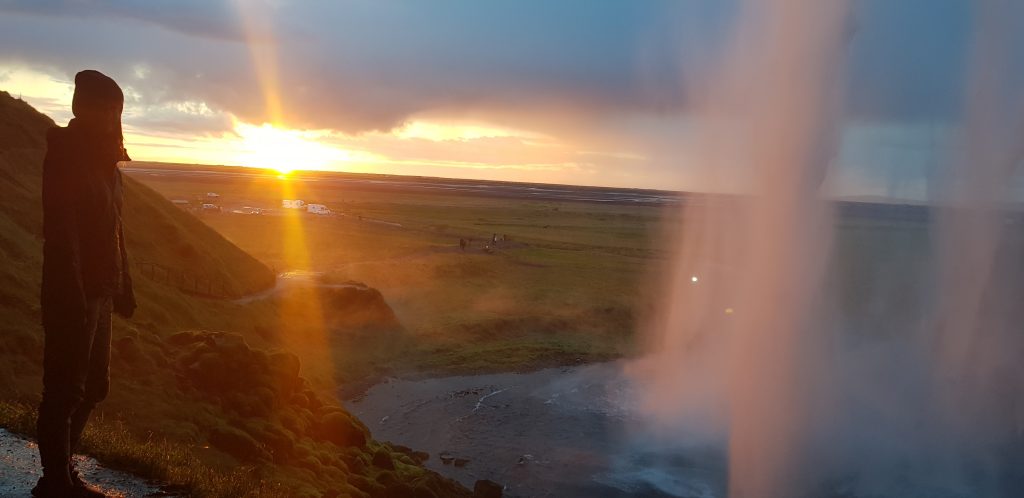 Not only are you going to be impressed by just great these waterfalls are, but you can also take some rather impressive photos too. All of which can prove to be the ideal reminder of your time in Iceland 🙂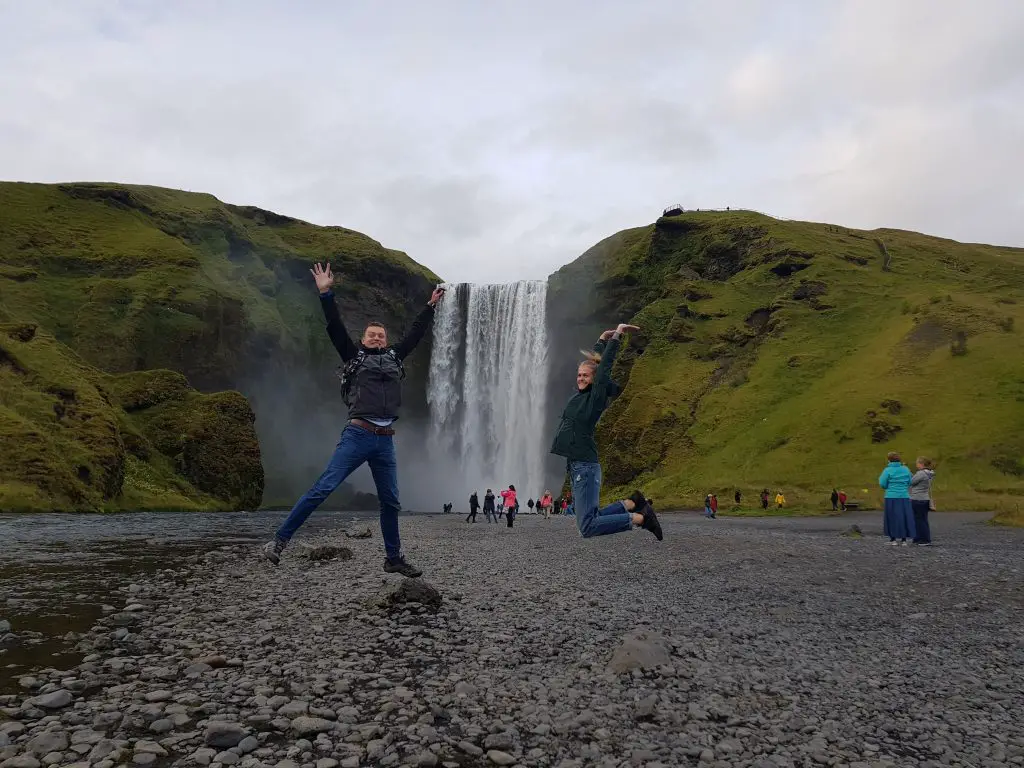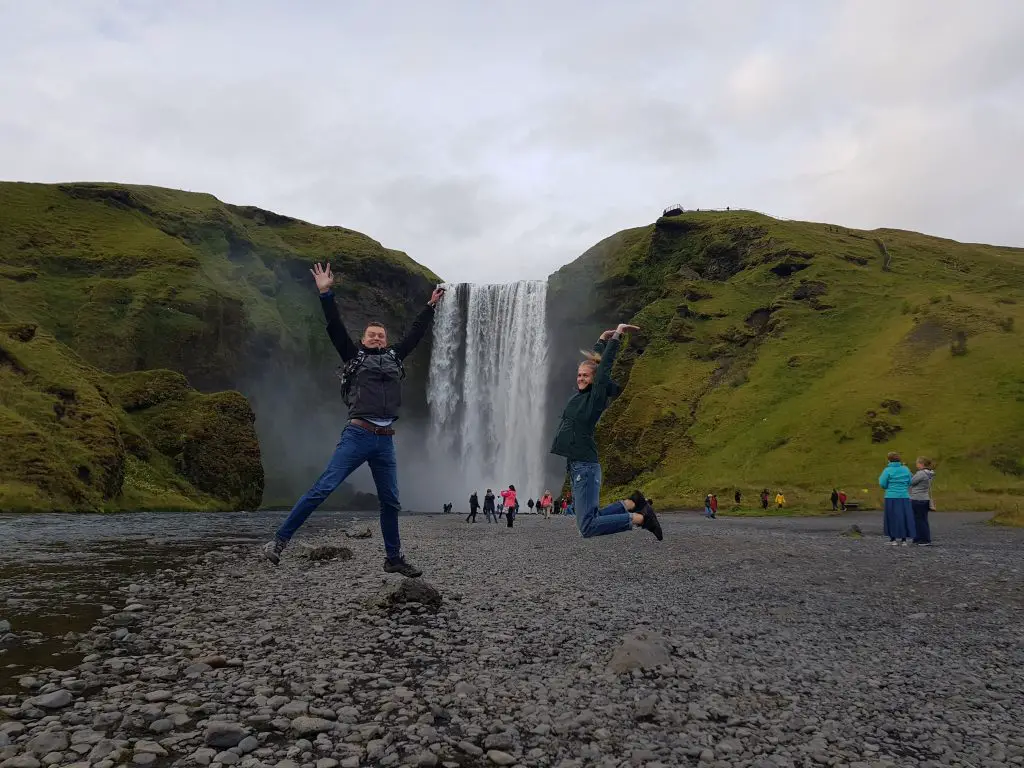 There are also many stunning hiking trails in Iceland. Laugavegur Trail, Fimmvörduháls hike or Landmannalaugar are only a few to name it! All of them full of incredibly stunning panoramic landscapes of Iceland – just make sure you book a much longer holiday in Iceland 🙂
Another impressive thing to try and see is Jökulsárlón. This glacier lagoon is absolutely packed full of icebergs. Despite it being a relatively bleak and rugged landscape, it has a real sense of eerie beauty about it too. Especially when the light is fading and the sky starts to transform into a red and orange hue.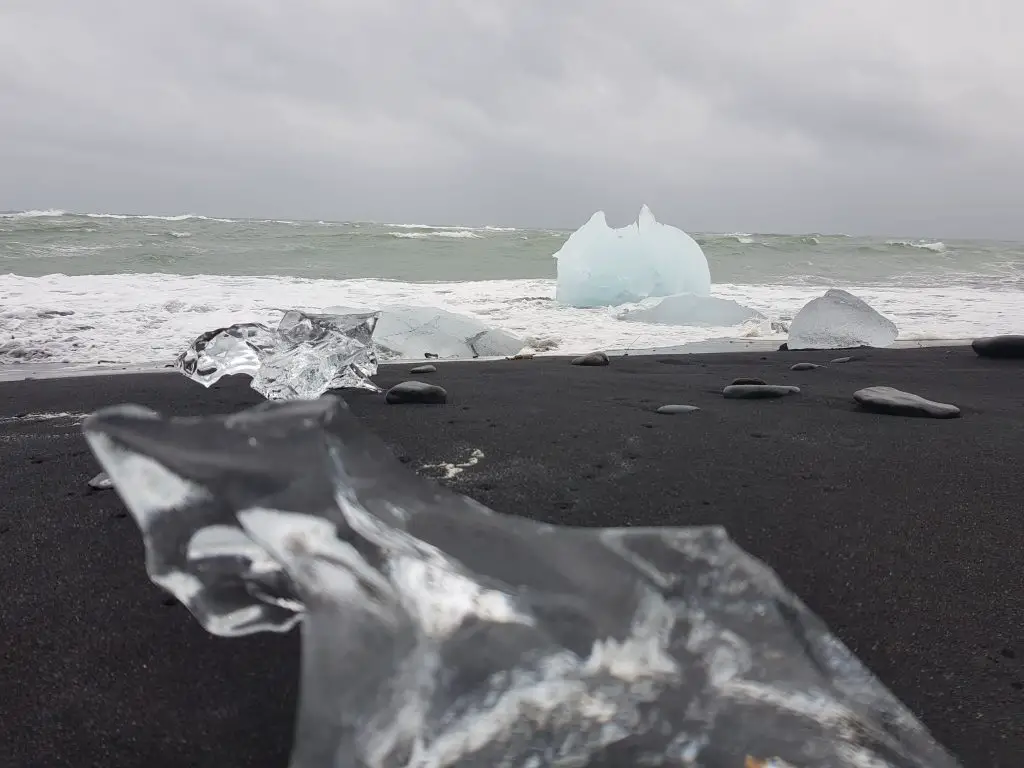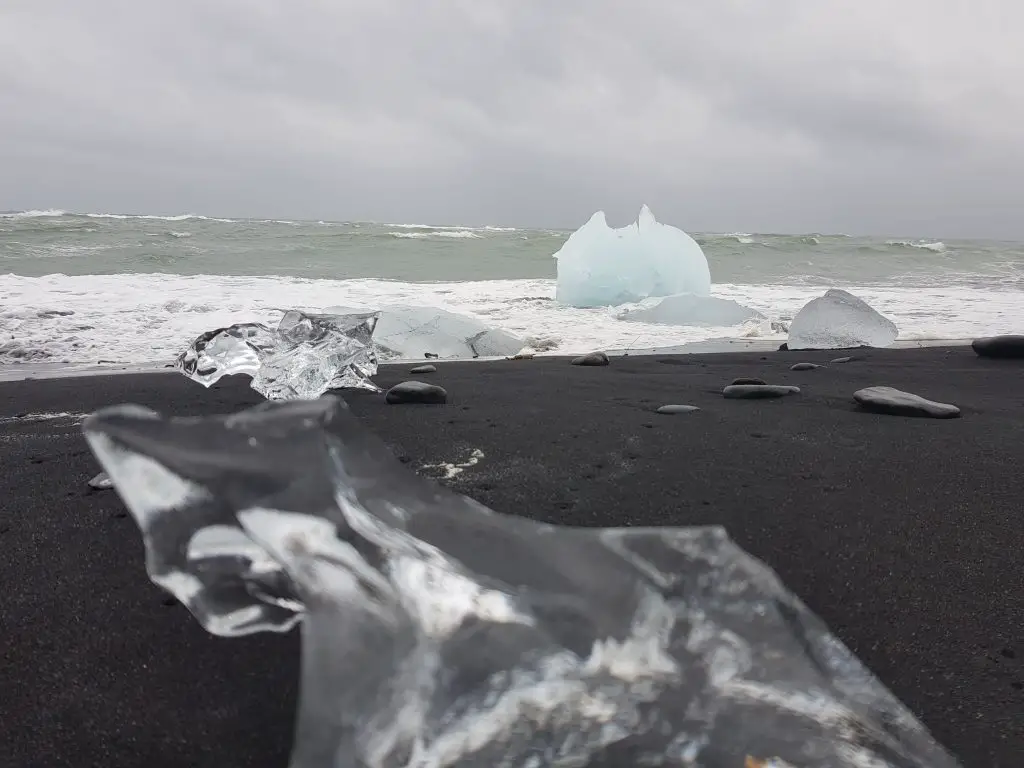 You might not think of beaches when you are in Iceland. But with Reynisfjara Beach – you are definitely going to be impressed as this is one of the best beaches in Europe! These black sand beaches always prove popular for visitors. When you consider the contrast of the sand against the ice, then you are definitely going to find something that people want to see with their eyes. It's one of the most unique places in Europe for hiking.
The Golden Circle is definitely a must-see during your time in Iceland. Whether you head off on a guided tour, or perhaps under your own steam, we are sure that you will find your very own special spot, in this beautiful country.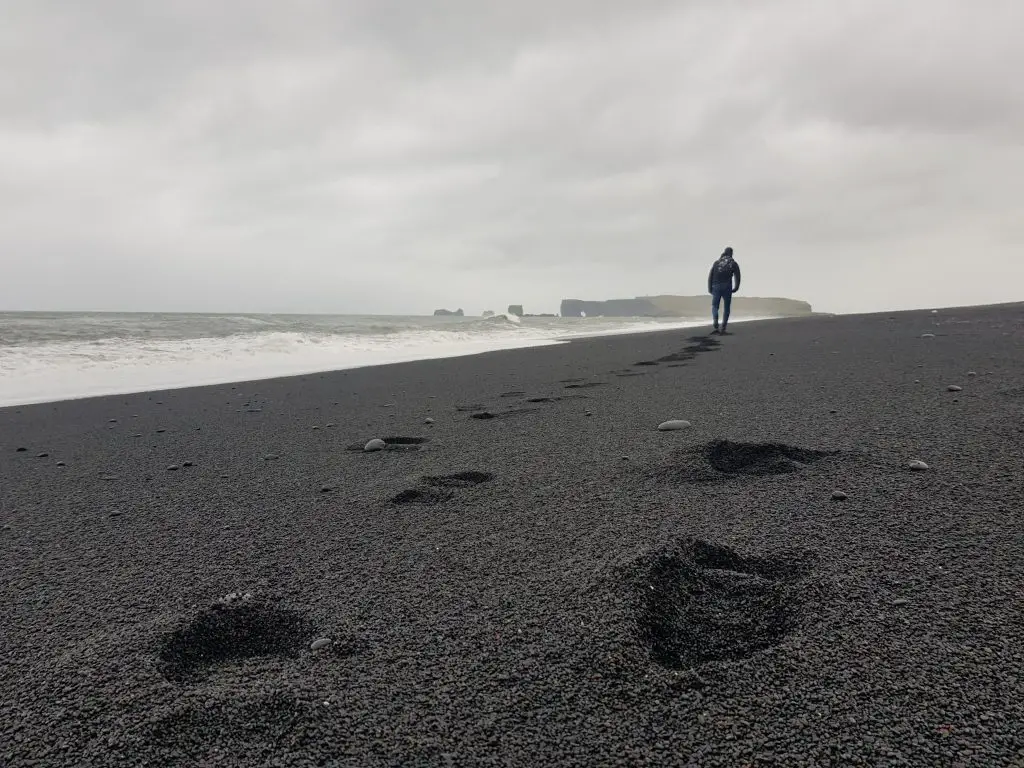 Is it worth driving the Golden Circle in Iceland?
100% yes! Golden Circle road trip is a great experience. There are many adventures in Iceland you can do during your Golden Circle trip. In fact, it is one of the best road trips in Europe you can do. If your trip to Iceland is limited to only a few days, make sure you combine visiting the Blue Lagoon with driving the Golden Circle.
But be careful, you might regret visiting Iceland! 😉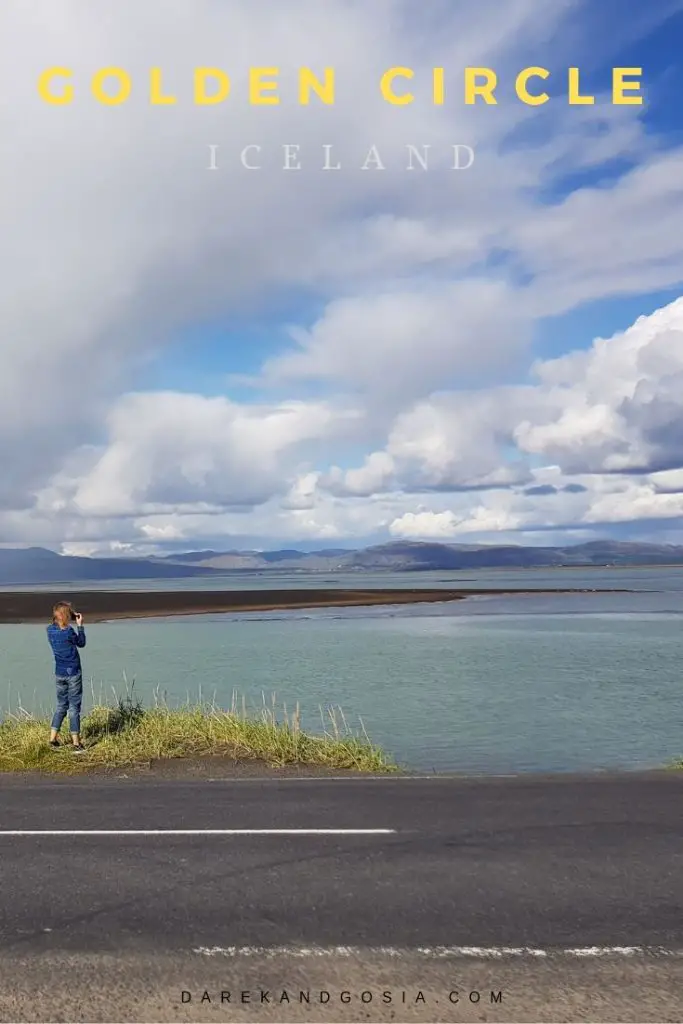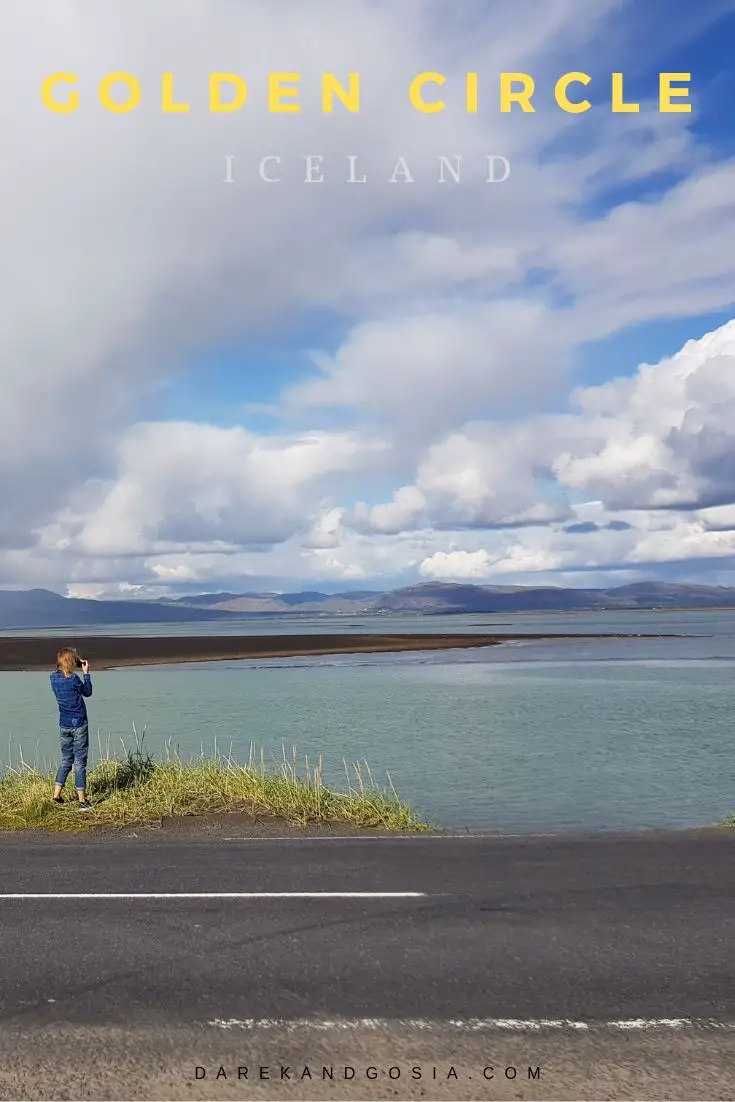 Driving the Golden Circle in Iceland offers an unparalleled opportunity to immerse oneself in the untouched beauty of the Icelandic landscape. Whether it's navigating your own route using a detailed Golden Circle self-drive map, or choosing between the Golden Circle and Diamond Circle, the journey promises an unforgettable experience.
Iceland's Golden Circle is more than worth the trip. With its diverse natural attractions including the renowned National Park Iceland Golden Circle, and numerous picturesque sites, it offers something for every traveler. And don't worry if you're short on time – with a bit of planning, tackling the Golden Circle in one day is absolutely achievable.
For those pondering how long the Golden Circle is, it's around 190 miles of pure Icelandic enchantment. And the drive? It's nothing short of awe-inspiring. Be it the raw, untamed beauty of winter or the vibrant hues of summer, each season offers a unique perspective on the Golden Circle.
Choosing the best places to stay in the Golden Circle will ensure your trip is as comfortable as it is memorable. There's a range of accommodations to suit every need and budget, so rest assured you'll find the perfect spot to unwind after a day of exploration.
Finally, always remember: it's not just about the destination, but the journey. So, gear up for an adventure of a lifetime with our Golden Circle Iceland Map and get ready to create memories that will last forever. Happy traveling!
Have even more time in Iceland?
If, after driving the Golden Circle, you still don't feel like you have seen enough, then you have to drive a bit further! 🙂 Start with a road trip to Akureyri and then continue to Húsavík. It's the oldest settlement in Iceland from which you can go for a whale-watching trip – a very unique experience in Iceland!
Read also: Renting a Car in Europe – How not to get fooled by Car Hire Companies!
Articles you may like: