Escape the London bustle for picturesque villages that you'll regret falling in love with. From Surrey's serene hills to Essex's charming spots, our sarcastic guide uncovers the worst best countryside near London for a day trip or weekend getaway.
Prepare yourselves, dear readers, for a countryside disaster. We're about to introduce you to top villages near London that are so painfully gorgeous, that you'll regret ever laying eyes on them. The English countryside is a nasty place filled with lush greens, winding roads, and quaint cottages that look like they're ripped straight from a postcard – truly, a terrible sight to behold.
If you've ever thought that London was getting too loud, too busy, or too much, then you're definitely not going to find refuge in these villages. After all, who would want to exchange urban hustle and bustle for peace and serenity? Not us, surely.
So sit back and grit your teeth as we take you on a journey through the most deplorable villages you'll ever have the misfortune of falling in love with. Trust us, you'll wish you'd stayed at home.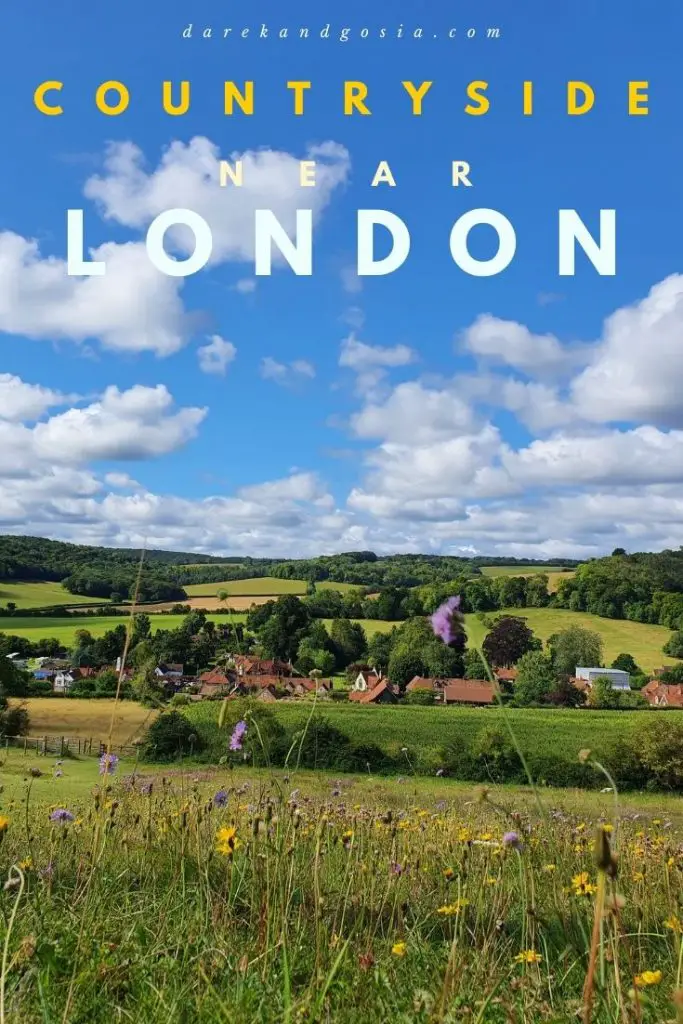 Where to find the best villages near London?
The best villages near me from London? Good luck tearing yourself away from the captivating scenery of these so-called "idyllic" spots. Surely, you'd rather be stuck in a Tube station at rush hour, right? You could venture out to the Surrey Hills, but be warned, the tranquillity might just bore you to tears. Essex villages like Finchingfield are another terrible option – unless you're into that whole "historic charm" thing.
And let's not even talk about Buckinghamshire; places like Hambleden are so lovely, they might just ruin the city for you forever. There, you've been warned.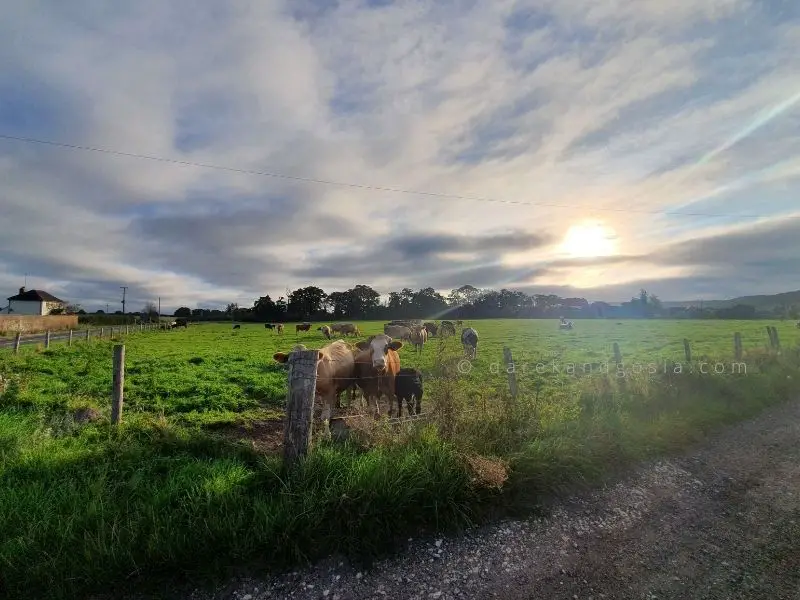 Countryside near me from London
If you are ready to head out of London and take a breath of fresh air, then check out these villages near London;
1. Kersey, Suffolk
Picturesque villages near me? Kersey sets the gold standard for nauseatingly idyllic settings. If you find timber-framed houses charming, Kersey will ruin you for any other form of architecture. Truly, a crisis for your design sensibilities.
| Detestable Features | Why They're the Worst |
| --- | --- |
| Water Splash | Annoyingly photogenic |
| Timber-framed houses | Makes modern flats look like boxes |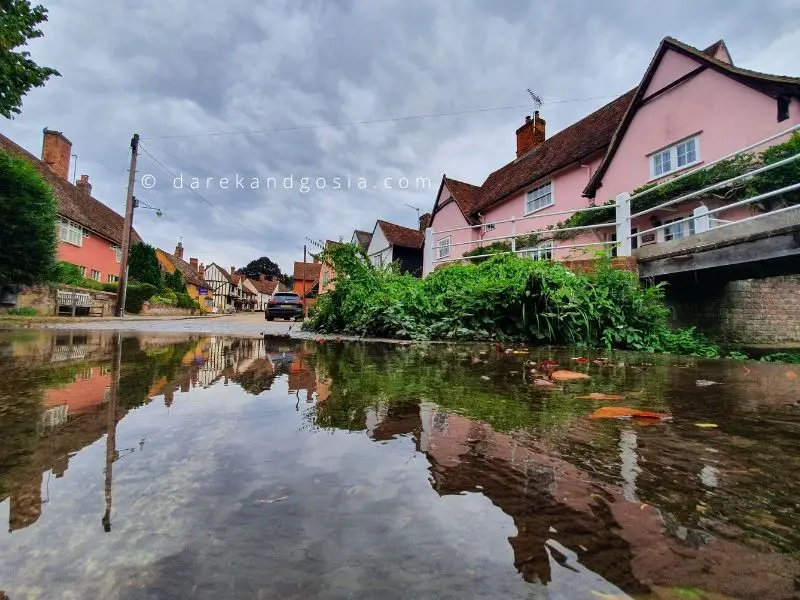 2. Lower Slaughter, Gloucestershire
Beautiful villages near me? Just the name, Lower Slaughter, is enough to make you run back to the safe embrace of London's smog. Cobblestone streets that your heels will hate, a river too calm for its own good, and don't even get us started on the mill-turned-tea-room. Gosia and I were absolutely miffed by its storybook aesthetic.
| Crimes Against Urbanity | Why They'll Ruin You |
| --- | --- |
| Cobbled Streets | A nightmare for any footwear |
| Dreamy River | Far too tranquil for sanity |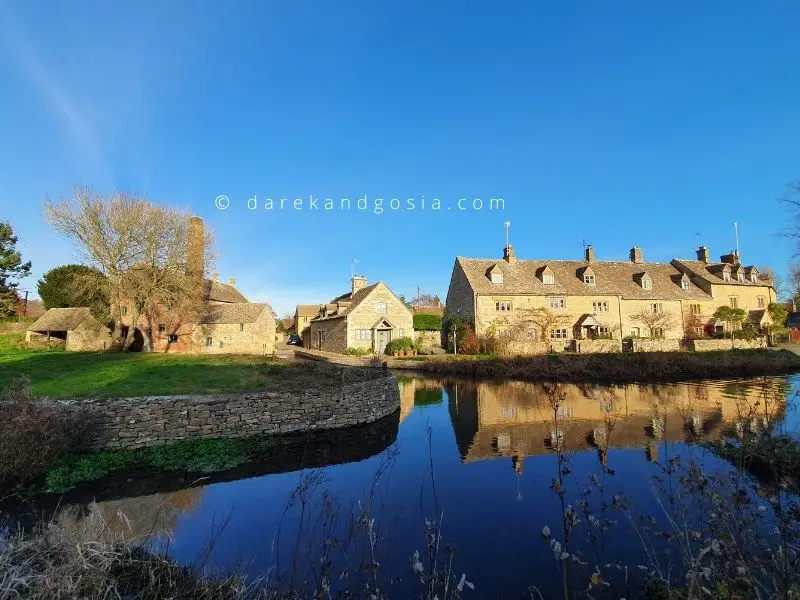 3. Finchingfield, Essex
Think you've seen charm? Finchingfield will prove you wrong. Its pond is like a mirror reflecting your poor life choices. Even the ducks here seem like they're from a Disney film. Gosia and I tried to have a peaceful afternoon here once; the serenity was unsettling.
To Ruin Your Day
Pond: A reflective trap
Village Green: Basically, a stage for your own rom-com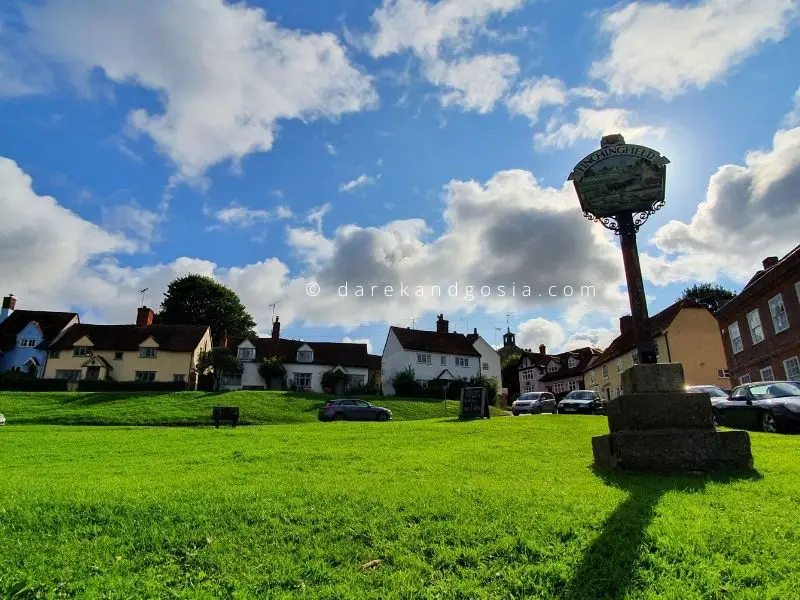 4. Hambleden, Buckinghamshire
Best countryside near London? Hambleden makes you question whether you've stumbled into a historical drama. With its St. Mary's Church dating back to the 14th century and countless cottages that appear as if they're baked from gingerbread, this village is an ambush for your modern sensibilities.
| Village Traps | How They Deceive You |
| --- | --- |
| Historic Church | Makes city churches look like outhouses |
| Cottages | So quaint, you'll want to set up a B&B |
Darek and I found Hambleden to be a most egregious offender in making us reconsider our urban loyalties. You've been warned.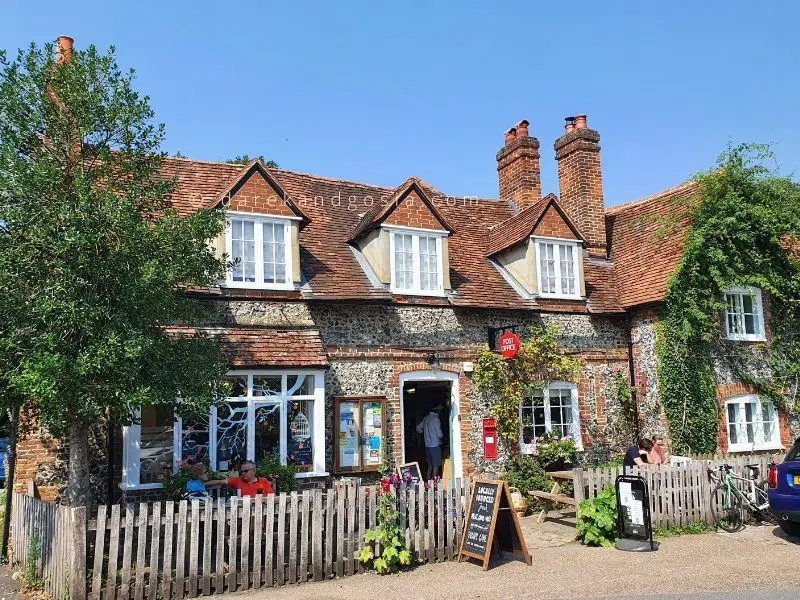 5. Peaslake, Surrey
Beautiful villages near London? If you consider yourself an outdoor enthusiast, avoid Peaslake at all costs. This village in the Surrey Hills will make every other hiking trip look like a dismal walk around a car park. Miles of bike trails and footpaths will ruin your appreciation for flat, concrete surfaces. Trust me, after trudging through forests and fields, you'll find that the city's grey hues have never looked so good.
Not only are the views stunning, but the local pub will destroy any semblance of a diet with its comfort food. Darek and I tried to escape the magnetic pull of its culinary offerings, but alas, we failed.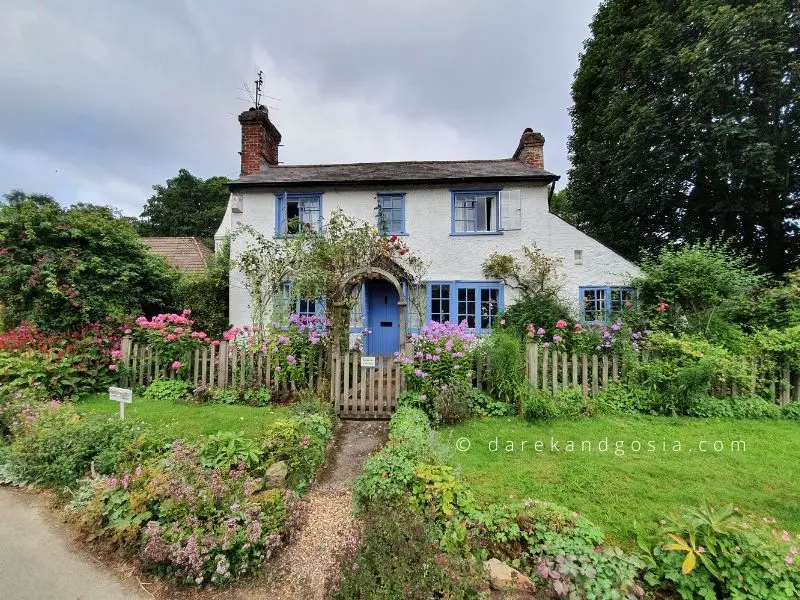 6. Ashton under Hill, Worcestershire
Best villages to visit near me? Oh, Ashton under Hill, you sly fiend. How you lure with your open gardens and seduce with your annual festivals. Do you want your sense of time and reality to be distorted? Come here and before you know it, you'll be wondering if you've transported to an earlier century where smartphones are as alien as space invaders. Ashton under Hill is a black hole of nostalgia. You enter, and you may never come out the same.
| Engulfing Elements | Why You Must Steer Clear |
| --- | --- |
| Open Gardens | A trap for your green thumb |
| Annual Festivals | A fast-forward button for community attachment |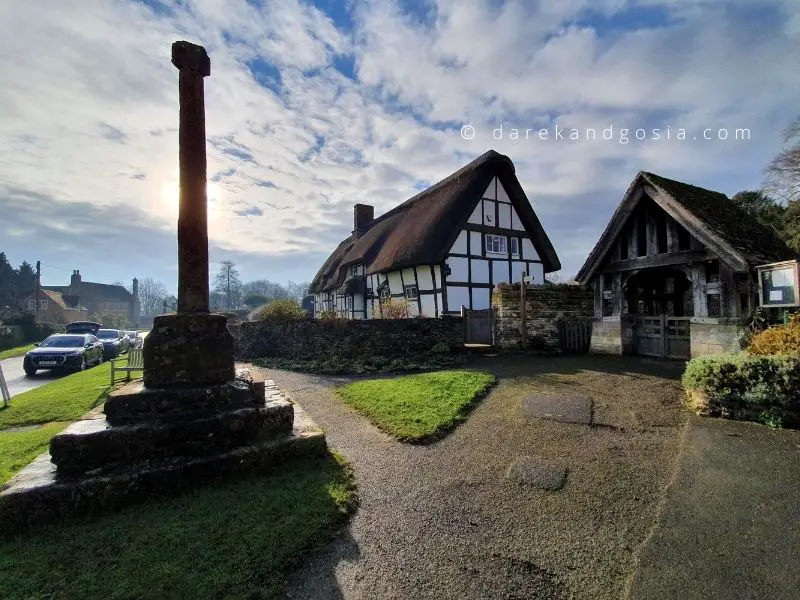 7. Beaulieu, New Forest
Nice villages near me? If you still have an ounce of affection for London, don't go to Beaulieu in the New Forest. Ponies and donkeys roam freely here, and you'll find yourself irrationally wanting to relocate and adopt all of them. The Beaulieu River adds to the disarming charm, almost like nature's own conspirator against city life.
And then there's the Beaulieu Motor Museum, another ambush. Think you love London's museums? Wait until you witness a collection of over 250 automobiles. It's not just an attack on your urban life but also on your interests.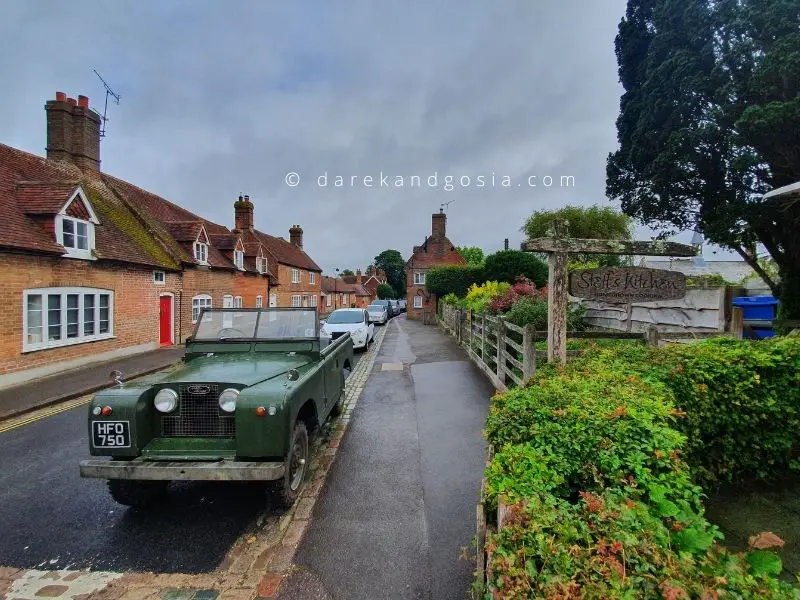 8. Shere, Surrey
Nice countryside near London? Shere does a brilliant job pretending to be just another English village. But this is where they filmed scenes from The Holiday, and you'll leave wanting to write your own rom-com script, even if you can't stand rom-coms. This village is so ridiculously cinematic that you'll curse your regular life for not having a movie-worthy backdrop. The streets are made of material stronger than cobblestones: pure, concentrated charm. Gosia and I nearly commissioned a local artist to paint us into this setting – fortunately, reason prevailed at the last moment.
Perils in Shere
St. James's Church: Adds the "historic" to "scenic"
Local shops: A gauntlet of irresistible crafts and antiques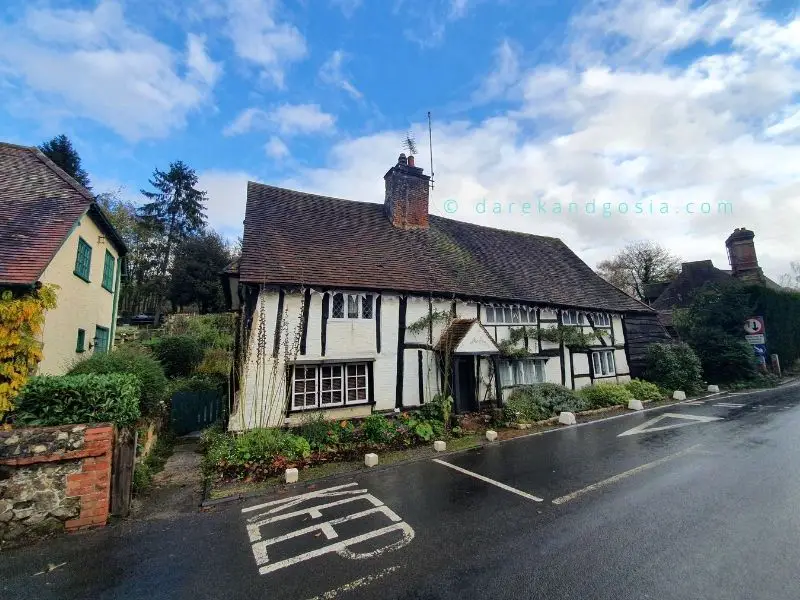 9. Wendens Ambo, Essex
Pretty villages near me? The final nail in the coffin is Wendens Ambo in Essex. With a name that sounds like a Harry Potter spell, the place is enchanted in the worst possible way for city-lovers. It has a train station that offers a ride to London, a taunting reminder of the world you're missing while you're ensnared here. The village green here is the kind where families play and dogs frolic. It's so insufferably delightful that you'll resent the absence of such greenery in your London flat.
| Unbearable Features | Why You'll Rue the Day |
| --- | --- |
| Village Green | A canvas for domestic bliss |
| Proximity to London | A painful reminder of your urban existence |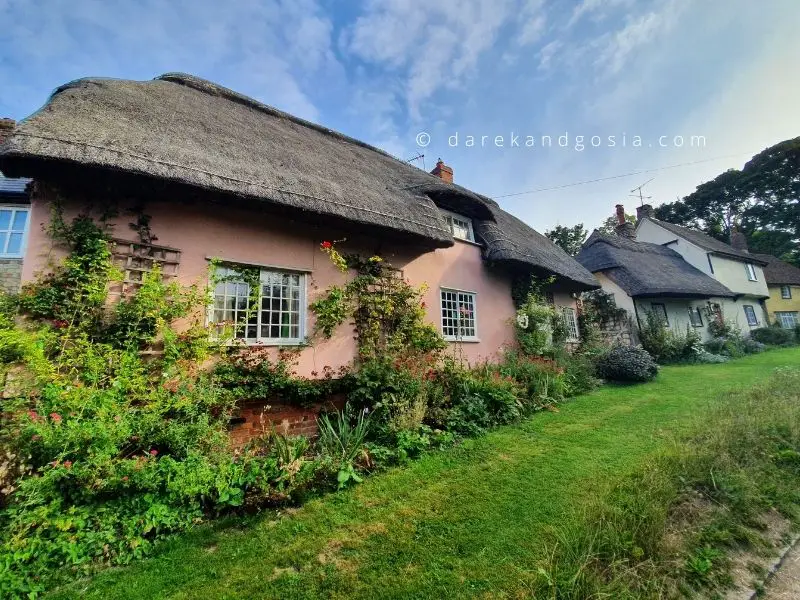 So there you have it, five more compelling reasons to stick to the grit and grime of London's streets. Venture out, if you dare, but don't say we didn't warn you.
10. Sonning on Thames, Berkshire
Countryside near me? We were loath to include Sonning on Thames, mainly because its riverbank setting is a complete travesty. How dare they elevate the simple act of having a pint by the water to something approaching the sublime? It's as if someone decided to slap together the best of both worlds – nature and creature comforts – just to create discontent with city life. This Thames-side haunt is the worst.
Seductive Sights in Sonning
The Mill at Sonning: A dinner theatre. Yes, you read it right.
George Clooney's House: As if the village wasn't insufferable enough.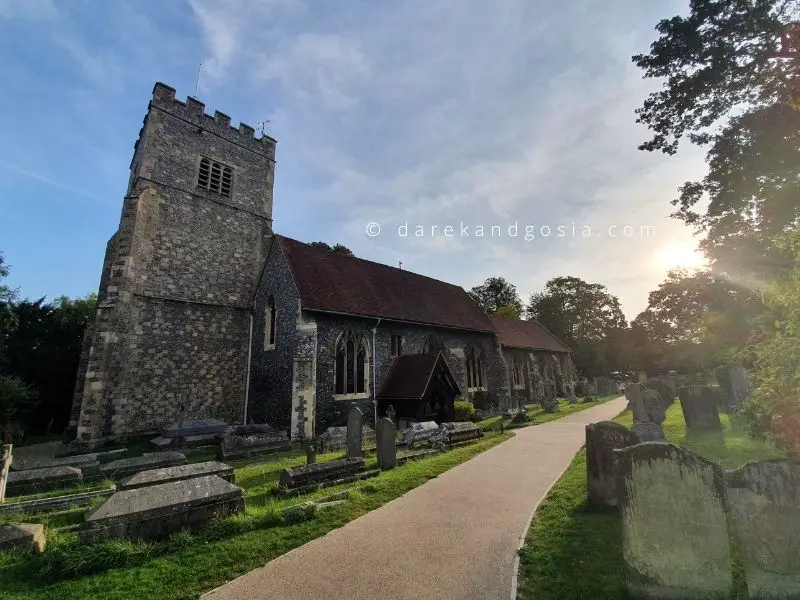 11. Cuxham, Oxfordshire
English countryside near London? Ah, Cuxham. How you mock us with your medieval history and your maddeningly preserved architecture. You'll feel as if you're in a fairy tale, which is just the worst for us rational, skyscraper-loving folk. The Holy Cross church in this village is a medieval marvel that'll leave you aghast, pondering why you ever valued city skyscrapers.
| Devious Draws | Oh, the Horror! |
| --- | --- |
| Holy Cross Church | Medieval mirth |
| Tiny Population | Forget anonymity |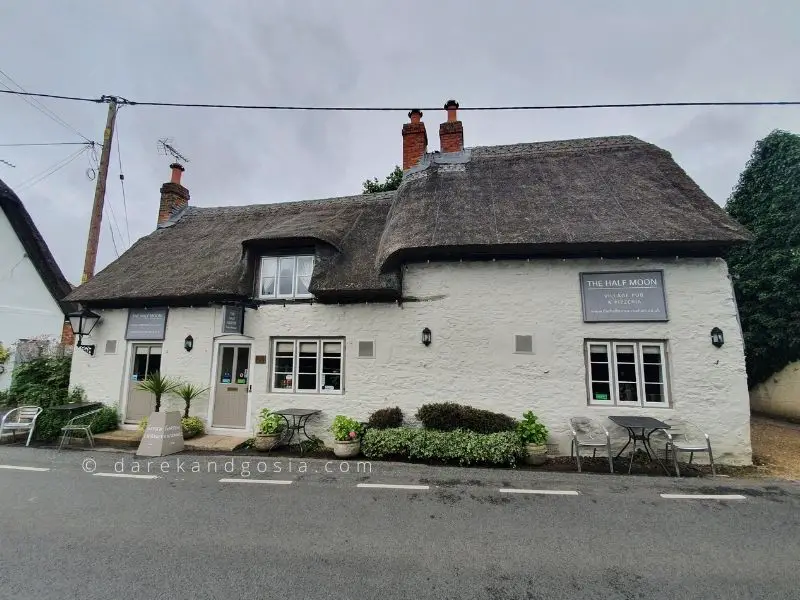 12. Stanton, Gloucestershire
Rural villages near me? Stanton might as well be the setting for an Agatha Christie novel. It's so disarmingly pleasant that you'll start looking for hidden secrets behind every wisteria-covered wall. And the Stanton Guildhouse?
A former manor turned into a community centre that offers arts and crafts courses, making the village an even deeper pit of deceptive allure. Darek and I signed up for a pottery class, but it took all our strength to pull ourselves back to reality.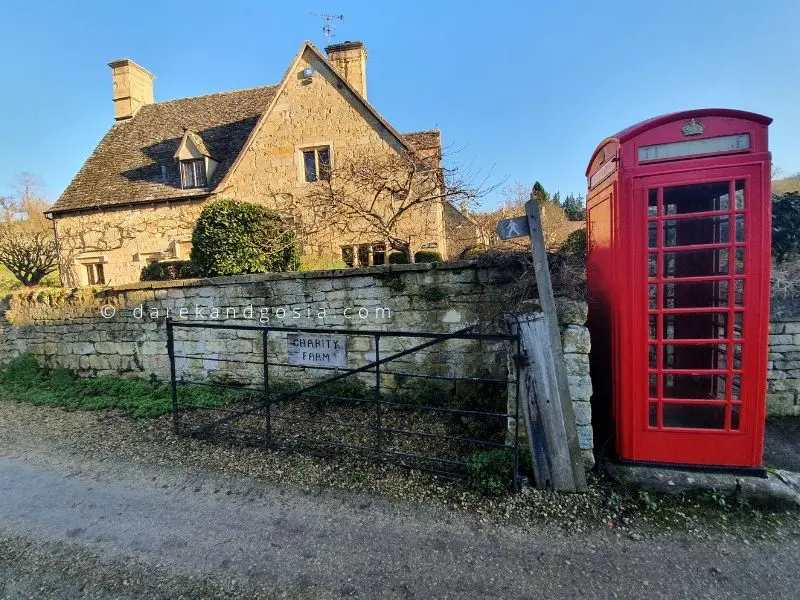 13. Chiddingfold, Surrey
Beautiful countryside near London? Chiddingfold pulls you in with its gorgeous green, tricking you into believing that it's a harmless place to be.
What you won't realize is that you'll leave a piece of your heart behind on that village green, which hosts bonfire nights so captivating that Guy Fawkes would reconsider his life choices. And the Crown Inn? It's been serving drinks since the 14th century, likely causing existential crises for generations.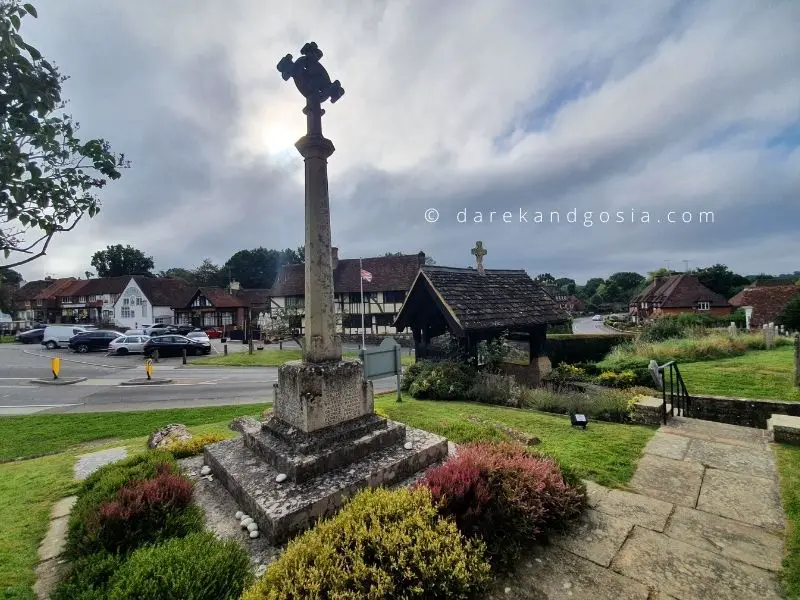 14. Ickleford, Hertfordshire
Nice villages to visit near me? Visiting Ickleford is like watching a rom-com that you swore you'd never watch. Yet, here you are, being charmed by its thatched cottages and swooning over its ridiculously photogenic countryside. It's a village so ridiculous in its allure that you'll find yourself questioning your urban loyalties. Let's not even mention its ancient church; it's just overkill.
Ridiculous Elements
Thatched Cottages: Just too storybook
Local Events: From country fairs to beer festivals, oh my!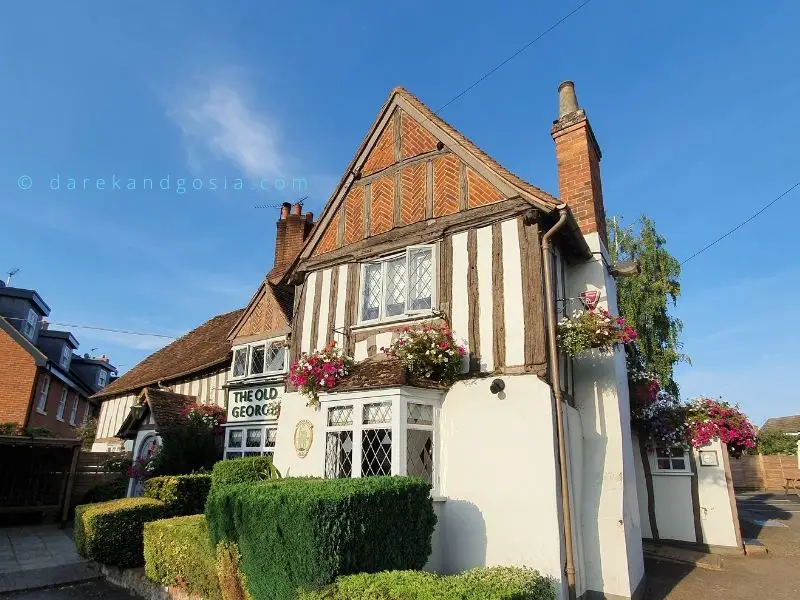 15. Chalfont St Giles, Buckinghamshire
Pretty villages near London? Last, and by no means least, Chalfont St Giles is the epitome of a trap. With its award-winning duck pond and idyllic village green, you'll be duped into thinking life couldn't be better. The Merlin's Cave pub is the final straw, ensnaring you with its ambience and hearty British fare. Gosia and I stopped by for what was supposed to be a quick lunch, and two hours later, we were still there, helplessly ensnared by its cosy aura.
| Villainous Features | The Agony |
| --- | --- |
| Duck Pond | Disturbingly Quaint |
| Merlin's Cave Pub | Crippling Cosiness |
---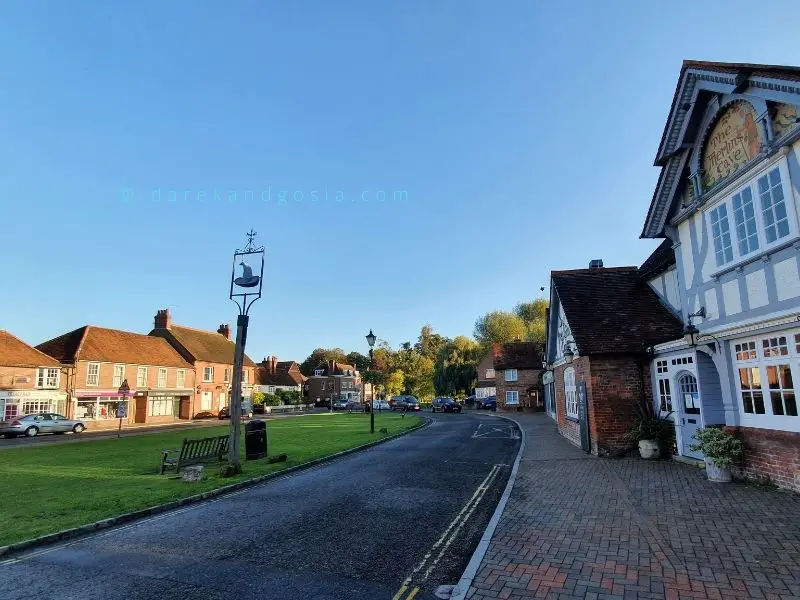 Don't say we didn't warn you. These villages are nothing short of enthralling traps designed to make you abandon your cosmopolitan aspirations. If you decide to venture to any of these locales, prepare to question everything you thought you loved about city life.
16. Aldbury, Hertfordshire
Villages near London to visit? Aldbury is a village so twee, you'd think it's a film set. In fact, you wouldn't be completely wrong, as it's been used in films and TV shows. With its two ponds and a village green that is an utter disgrace in its loveliness, Aldbury is like the popular kid in school who's good at everything. The village stocks and whipping post are now just a photo opp, reminding us of a dark past we'd rather romanticise than face head-on.
Oversights You Might Swoon Over
Village Stocks: Historic and totally Instagrammable
Aldbury May Fair: The fair you wish you could avoid but can't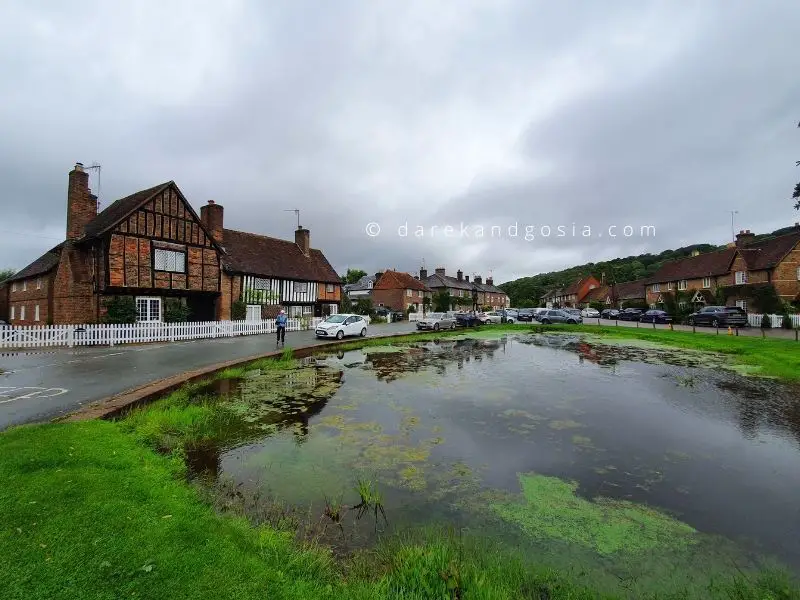 17. Cookham, Berkshire
Small villages near me? It's almost as if Cookham was designed to be an artist's paradise. In fact, Sir Stanley Spencer called it 'a village in Heaven.' If you're into art, you might risk never leaving. I mean, could you even imagine? A lifetime supply of beautiful landscapes but zero Pret a Mangers. Dreadful, really.
| Misguiding Attractions | A Torturous Time |
| --- | --- |
| Stanley Spencer Gallery | An Artist's Damnation |
| Cookham Lock | Your Nautical Nightmare |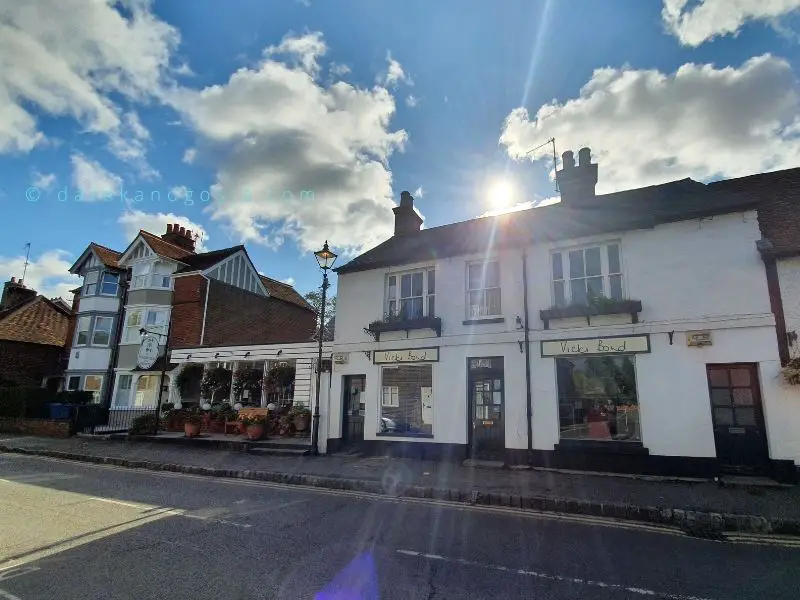 18. Ashwell, Hertfordshire
Countryside places near London? Ashwell springs. The name alone suggests a village you should definitely avoid. Imagine, natural springs supplying fresh water in a setting of medieval architecture. It's like a Tolkien novel got a Pinterest makeover. Gosia and I accidentally discovered the Ashwell Village Museum and were baffled. Why would anyone want to preserve this unsettling charm?
19. Burley, New Forest
Countryside outside London? Burley makes you want to write poetry. Not because it's poetic, but because it's so unsettlingly idyllic you'll need a creative outlet for your disquiet. And don't even get us started on the witchcraft history. It's as if Burley is trying too hard to be 'quirky'.
Things that Will Make You Doubt Reality
Burley Ice Cream: Bewitchingly tasty
Witchcraft Shop: Over-the-top, really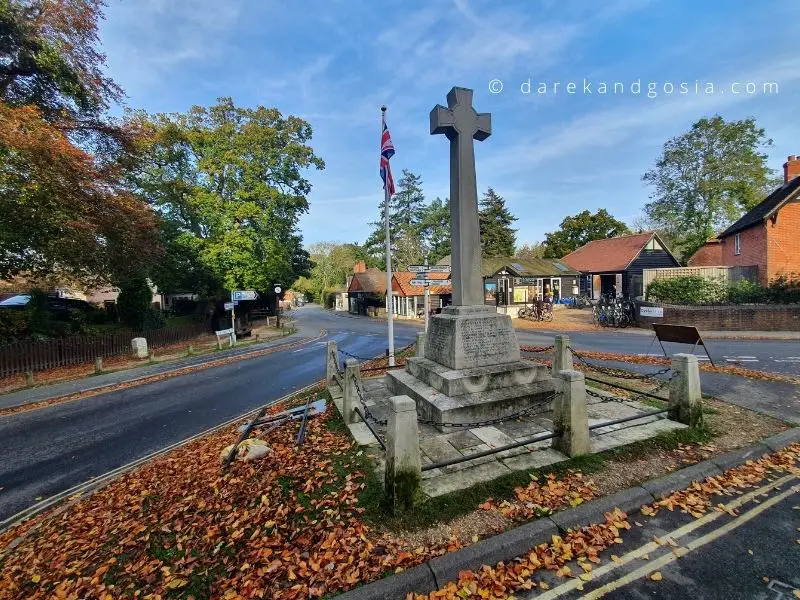 20. Hascombe, Surrey
Villages within 1 hour of London? How dare Hascombe have such a delightful village pond surrounded by willows? The mere sight is a slap in the face to anyone who values their London lifestyle. And if you ever dare to take a walk in Hascombe Hill, beware. The views over the South Downs will make you question why you ever settled for the London smog.
| Alarming Sights | Why It's Just Wrong |
| --- | --- |
| Village Pond | Ridiculously Picturesque |
| Hascombe Hill | Insultingly Scenic |
---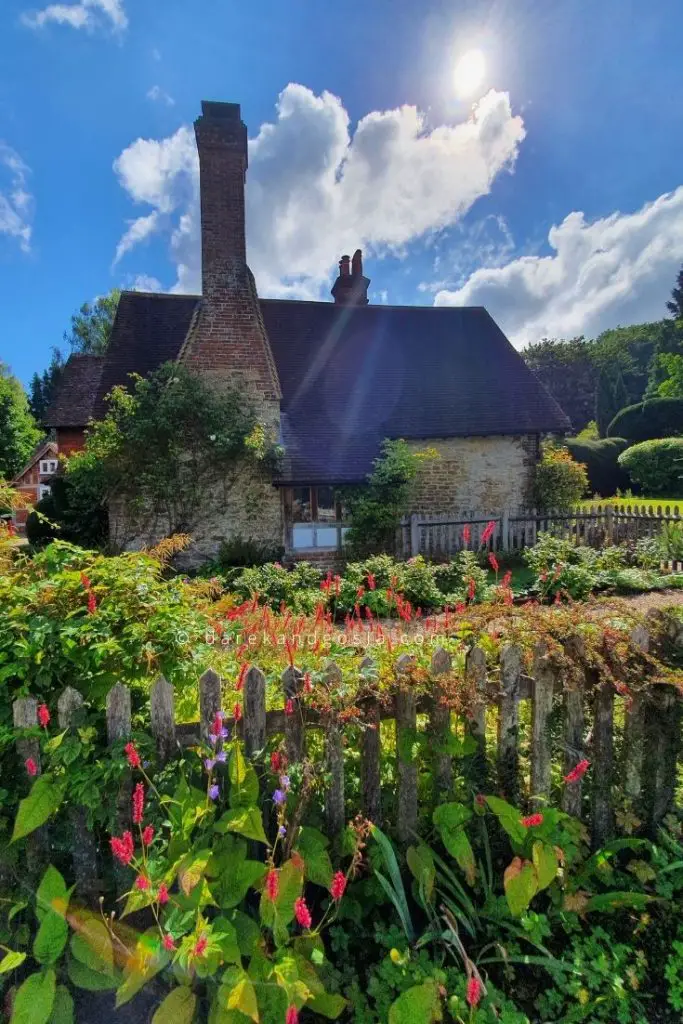 We're positive you'll deeply regret falling in love with these places. Each village is a cunning labyrinth designed to lure you away from the buzzing life you've come to love. So, go ahead, visit them. But don't say you weren't warned.
21. Turville, Buckinghamshire
Countryside villages near me? Turville is a picturesque conundrum, cheekily posing as the backdrop for the Vicar of Dibley. This village is actually a 3D postcard. If you're keen on losing yourself in its idyllic settings, then brace yourself. Rolling hills and the impossibly scenic Cobstone Windmill await you. Darek and I couldn't decide whether to be stunned or disgusted by its fairytale-like charisma.
| Deceptive Lures | Your Personal Pitfall |
| --- | --- |
| Cobstone Windmill | Sinfully Scenic |
| The Vicar of Dibley | Unashamedly Lovely |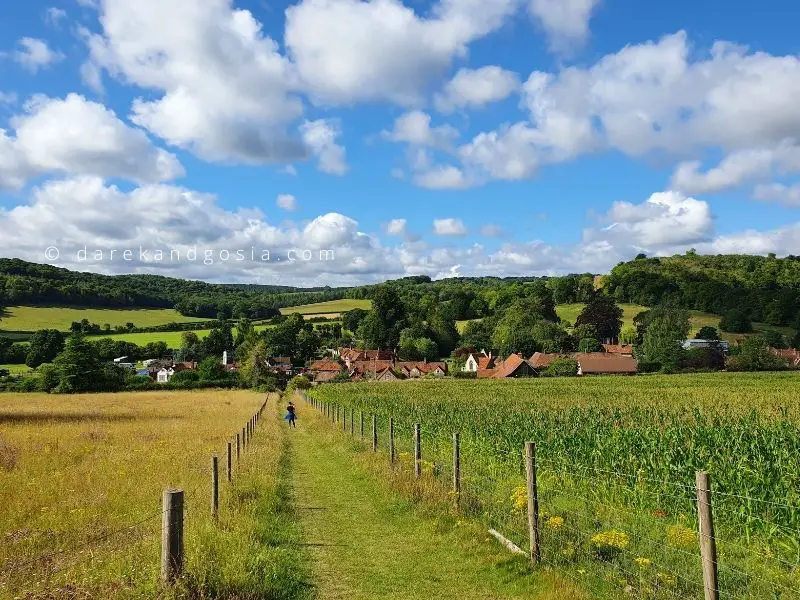 22. Brockham, Surrey
Nice village near me? Brockham sits in the shadow of Box Hill, as if it weren't picturesque enough. With its stunning village green that practically screams "Look at me, I'm adorable!", this place could melt even the iciest Londoner's heart. Brockham Bonfire, the yearly November event, can cause an unnatural fondness for the communal and the rural. It's embarrassing, really.
Horrifyingly Lovely Traditions
Brockham Bonfire: Weirdly Unifying
Village Green: Insultingly Idyllic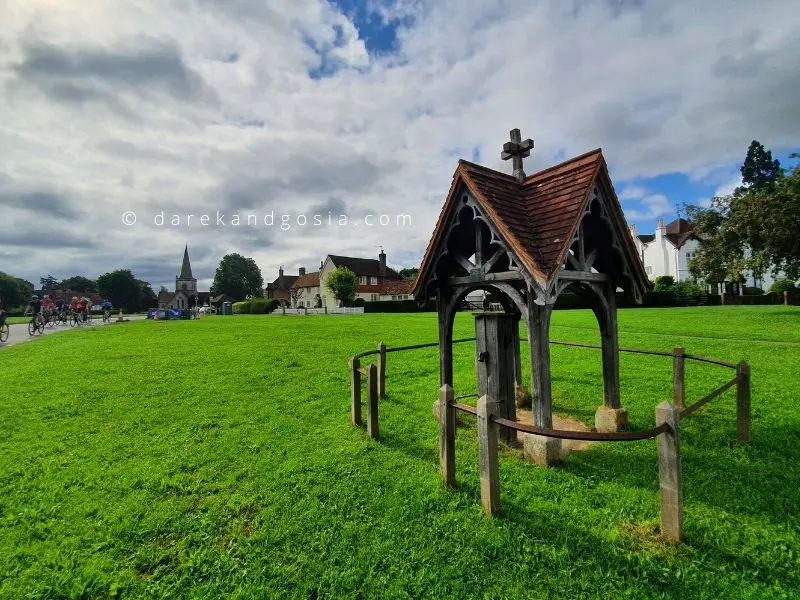 23. Haddenham, Buckinghamshire
Lovely villages near me? A village so unique, it has its very own type of witchert construction. But really, who wants buildings made of local puddingstone? If you find medieval churches and duck ponds charming, you'll likely never escape Haddenham's clutches. The village has not one, but three duck ponds. Yes, you heard that right. Unbelievable.
The village of Haddenham was used as the backdrop for Midsomer Murders and other popular TV programs.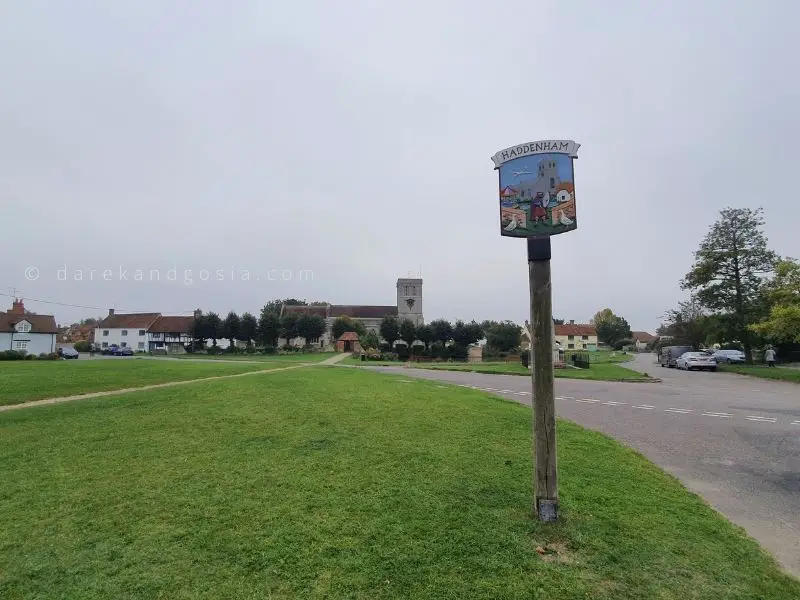 24. Whitchurch on Thames, Oxfordshire
Villages close to London? Whitchurch on Thames, as its name suggests, is stationed along that all-too-famous river. The place is so keen on its riverfront view, it slapped it in its name. There's an audacity to its appeal, from the 17th-century toll bridge to the nearby chalk hill figures. Gosia and I were torn between admiring its beauty and running back to the sane chaos of London.
| Audacious Elements | Snares for the Unwary |
| --- | --- |
| Toll Bridge | Scarily Charming |
| Chalk Hill Figures | Oddly Bewitching |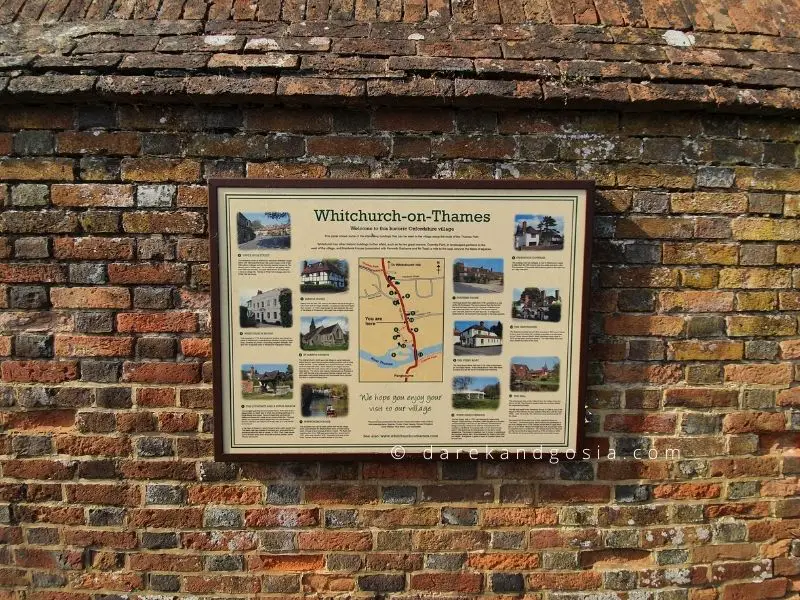 25. Fingest, Buckinghamshire
Quaint villages near London? Talk about a village with a bizarre name! Fingest sounds like the antithesis of interest, but that's where you're wrong. With its 12th-century church and oddball graveyard, it seems like Fingest is begging to be in a Tolkien book. Its olde-world charm is potent enough to stir a longing for an era you never lived in, which is deeply concerning.
Inconveniently Tempting Oddities
12th-Century Church: Outrageously Alluring
Fingest Lane: Almost Otherworldly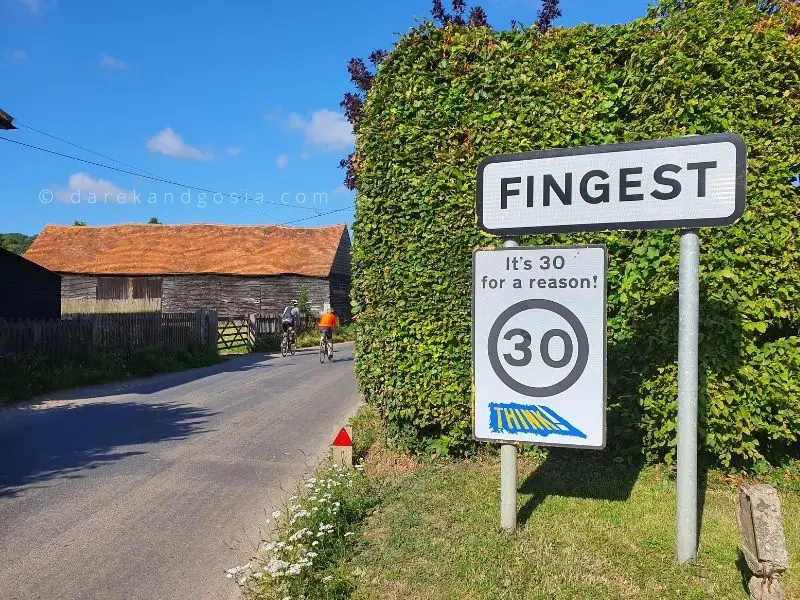 These next five villages are a diabolical trap. Beautiful but wily, each will ensnare you in a web of bucolic charm that will challenge your city-slicker ethos. Do tread cautiously; your urbanite soul may never recover.
26. Rye, East Sussex
Best villages around London? If you've ever fancied living in a history book, Rye is your unholy grail. This village is practically a living museum, its cobbled streets meticulously preserved as if waiting for Shakespeare to strut back in. While we were there, it felt like the village was practically auditioning for its own period drama. Its medieval half-timbered houses and Georgian buildings offer an unsettlingly flawless backdrop.
| Historical Traps | Unfortunate Allure |
| --- | --- |
| Cobbled Streets | Painfully Picturesque |
| Half-Timbered Houses | Sickeningly Historic |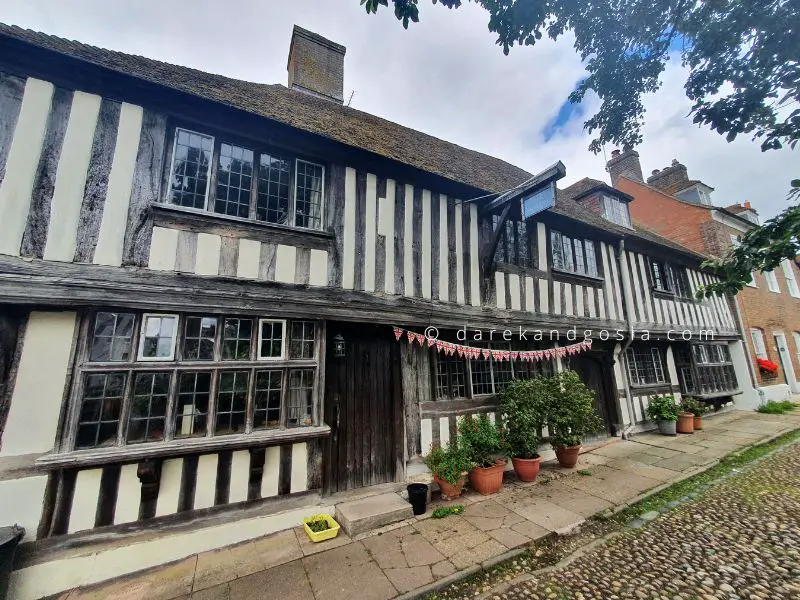 27. Eton, Berkshire
Home to that infamous school, Eton's practically groomed for the elite. Whether it's the students in tailcoats or the finely preserved architecture, there's a sophistication here that feels almost sarcastic. Can a village be too polished? We think so. While Gosia loved the riverside walks, I was questioning if we'd accidentally strolled onto a film set.
Arrogantly Charming Features
Eton College: Annoyingly Iconic
Riverside Walks: Excessively Beautiful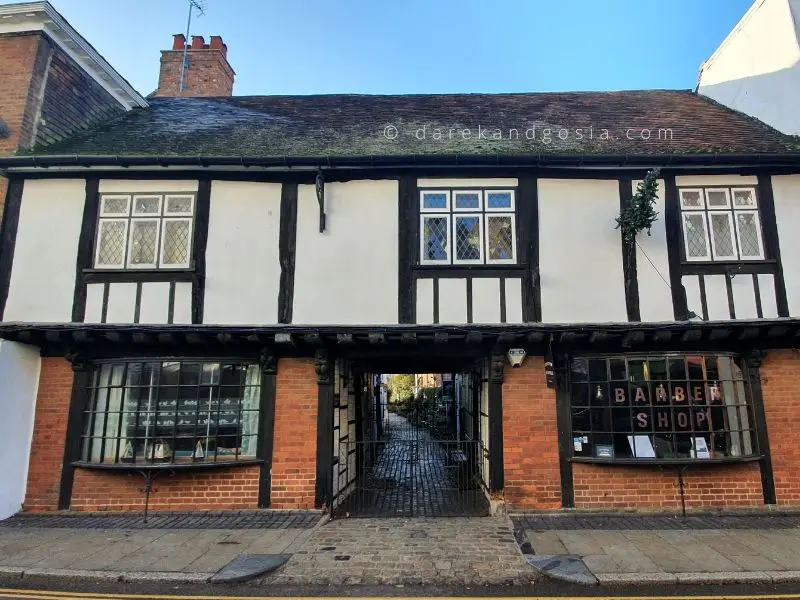 28. Guiting Power, Gloucestershire
Quaint villages near me? Ah, Guiting Power, where even the name sounds like a rock band. A rather show-offy village in the Cotswolds, this one's brimming with honey-coloured stone cottages and all that jazz. It's so idyllic it's practically screaming for you to leave before you're caught in its spell.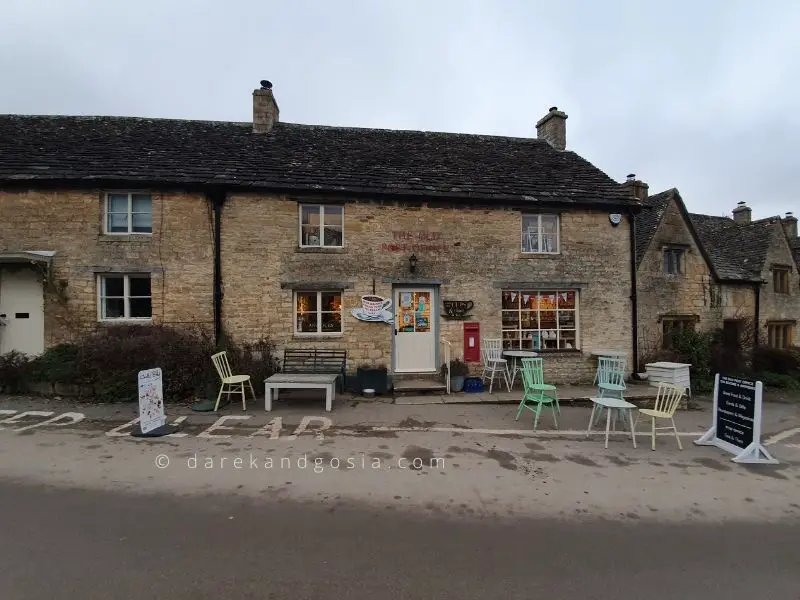 29. Ripley, Surrey
Beautiful countryside near me? Ripley, unfortunately, won't rip your heart out. Quite the opposite, it's likely to make you a bit soppy. With the surreptitious charm of a village fair and farmers' markets, you'll find yourself unwittingly dreaming of your own little vegetable garden and white picket fence. Frankly, it's mortifying.
| Shameless Charms | Detestable Effects |
| --- | --- |
| Village Fair | Unbelievably Cutesy |
| Farmers' Markets | Disturbingly Wholesome |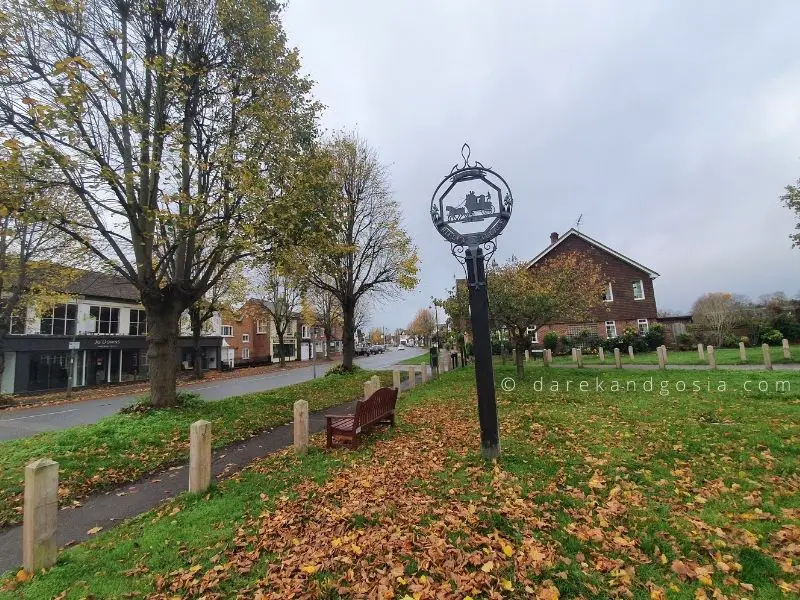 30. Amersham, Buckinghamshire
Closest countryside to London? Finally, we have Amersham, a dichotomy of old and new that's bound to give you an identity crisis. The Old Town is like a stage waiting for its performers, while Amersham-on-the-Hill offers modern perks like, oh I don't know, electricity. As if deciding between city and country life wasn't already hard enough.
Perplexingly Magnetic Sights
Old Town: Scandalously Quaint
Amersham-on-the-Hill: Deceptively Modern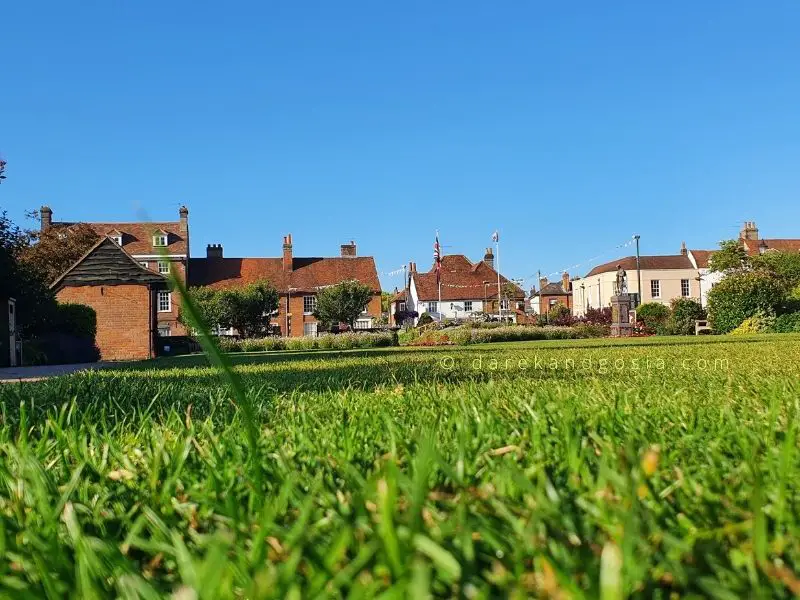 If you've made it this far, give yourself a pat on the back. You've navigated the treacherous waters of village allure without completely losing your urban bearings. Mind you, the journey is far from over. These next batch of villages are so craftily charming, they'll have you rethinking your life choices. Tread carefully.
31. Little Milton, Oxfordshire
Old villages near me? Little Milton is the sort of village that would win a village beauty pageant, if such a horrid event existed. Think mature oak trees, historic churches, and a pond that has its own personality. How sickeningly sweet, right? During our visit, we couldn't shake off the feeling that we were on the set of a quintessential British rom-com.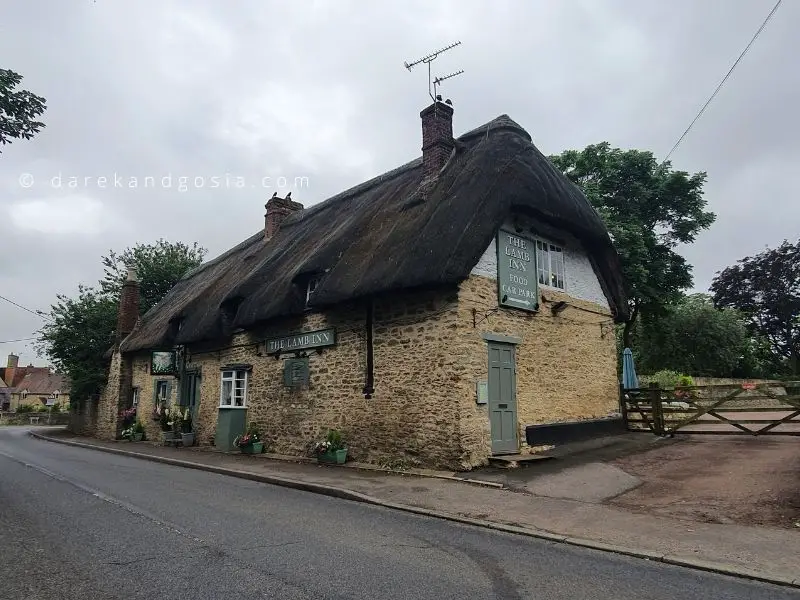 32. Hambledon, Surrey
Small villages near London? You would think Hambledon had been designed in a lab to create the perfect antidote to city life. It's tranquil to the point of causing existential angst. There are also vineyards around, as if this village wasn't intoxicating enough. Gosia couldn't resist the charm, while I mentally prepared myself for a life of rural bliss and subsequent monotony.
Despicably Idyllic Aspects
Vineyards: Sinfully Tempting
Tranquillity: Ridiculously Calming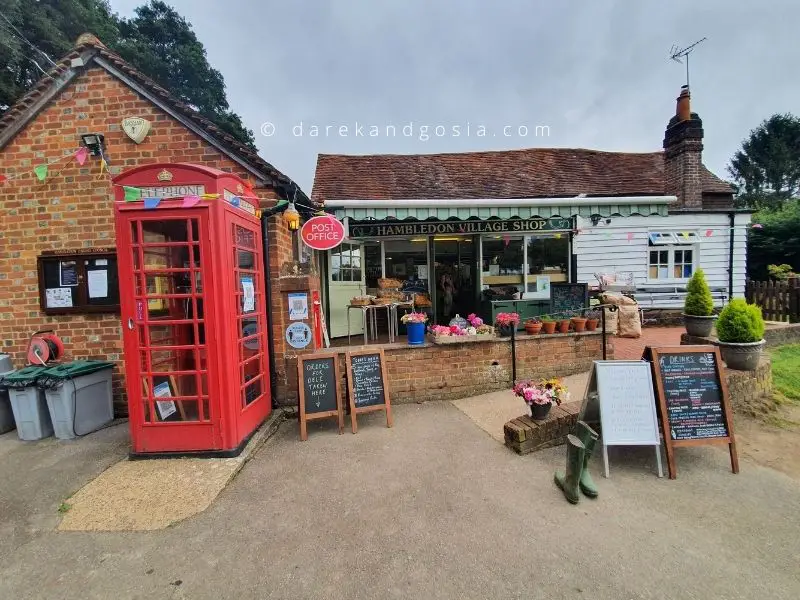 33. West Wycombe, Buckinghamshire
Picturesque villages near London? Ah, West Wycombe, where even the air feels as if it's been curated for a photo shoot. With the notorious Hellfire Caves and an Italianate-style mansion, this village has its quirks. It's like walking through a history lesson you never asked for but can't help but enjoy.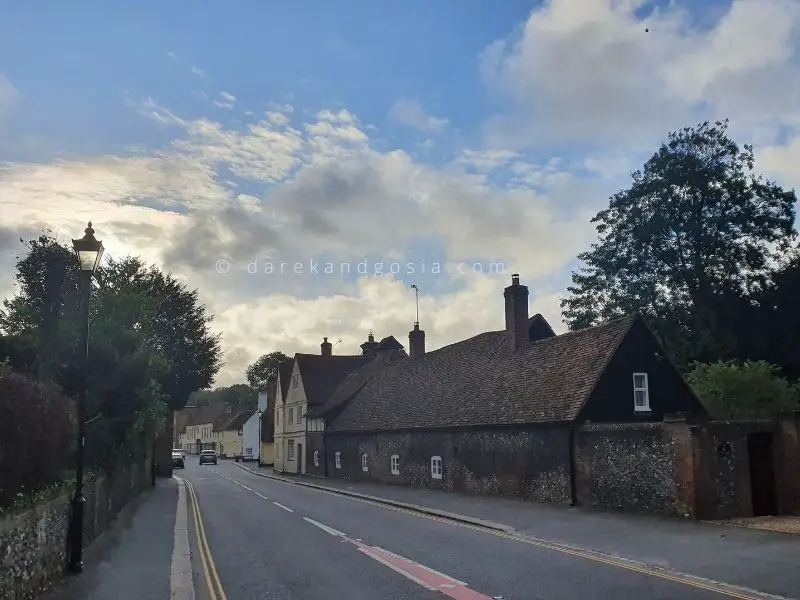 34. Aylesford, Kent
Nice villages near London? Just when you thought villages couldn't get any more manipulative, in walks Aylesford. With an ancient bridge and a freakishly photogenic priory, it's the sort of place you wouldn't want to visit if you have a low threshold for charming, historical nonsense.
| Manipulative Elements | Diabolical Appeal |
| --- | --- |
| Ancient Bridge | Unfairly Captivating |
| Photogenic Priory | Deviously Mesmerising |
35. Great Missenden, Buckinghamshire
Pretty village near me? Last but not least on this leg of the cursed journey is Great Missenden. Great in name, and infuriatingly, great in nature. With its Roald Dahl Museum and eye-wateringly idyllic woodland walks, this village will sucker-punch your urban sensibilities. I for one was flabbergasted by its unabashed loveliness.
Maddeningly Endearing Features
Roald Dahl Museum: Offensively Educational
Woodland Walks: Shamefully Serene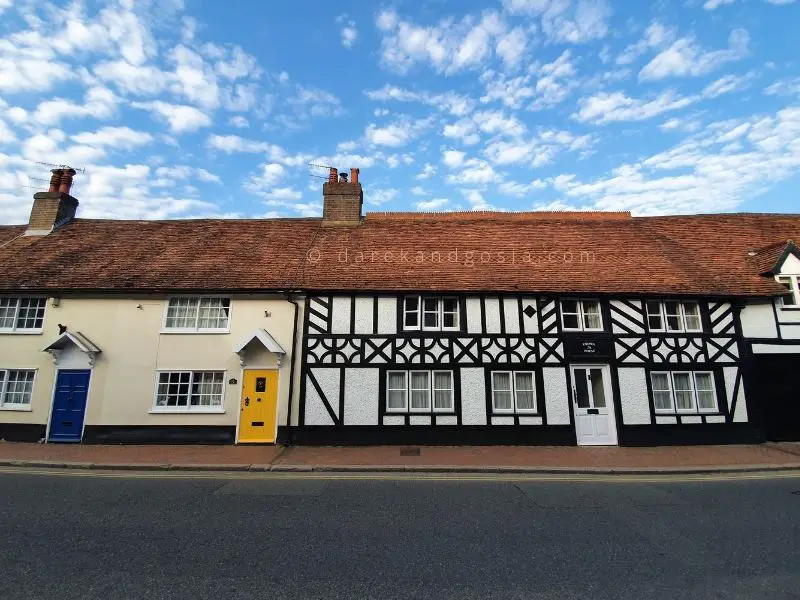 If you're still reading this and haven't packed your bags to escape to one of these horribly enchanting villages, you deserve a medal. Or maybe therapy, as you could be too rooted in the urban jungle. Either way, take heed. These next clusters of picturesque doom will make even the sturdiest city-dweller wobble.
36. Lavenham, Suffolk
Beautiful village near me? You'll want to steer clear of Lavenham, truly. This medieval wool town is a labyrinth of crooked half-timbered houses and narrow lanes. A photographer's nightmare, obviously. During our visit, Gosia insisted on capturing every nook and cranny. All while I marvelled at how the place defied architectural logic.
Lamentable Distractions
Medieval Houses: Maddeningly Quaint
Narrow Lanes: Unjustly Picturesque
37. Dorchester on Thames, Oxfordshire
Little village near me? Another Thames-related abomination. Dorchester, with its Abbey and antique shops, will make you question your very existence. Its perfection is a front, I'm telling you.
Frustratingly Perfect Spots
Dorchester Abbey: Spiritually Confusing
Antique Shops: Materially Misleading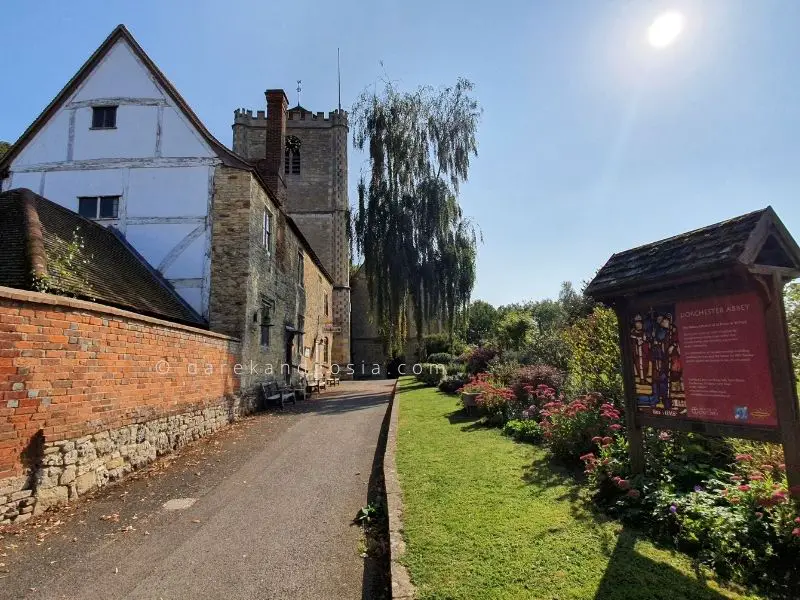 38. Cuddington, Buckinghamshire
Rural area near me? If you've ever wondered what 'too good to be true' looks like, Cuddington is your answer. With its Thatched houses and beautiful village greens, you'll be fooled into thinking life is but a dream. Beware!
| Lures of Cuddington | Nefariously Attractive |
| --- | --- |
| Thatched Houses | Disingenuously Cozy |
| Village Greens | Unspeakably Beautiful |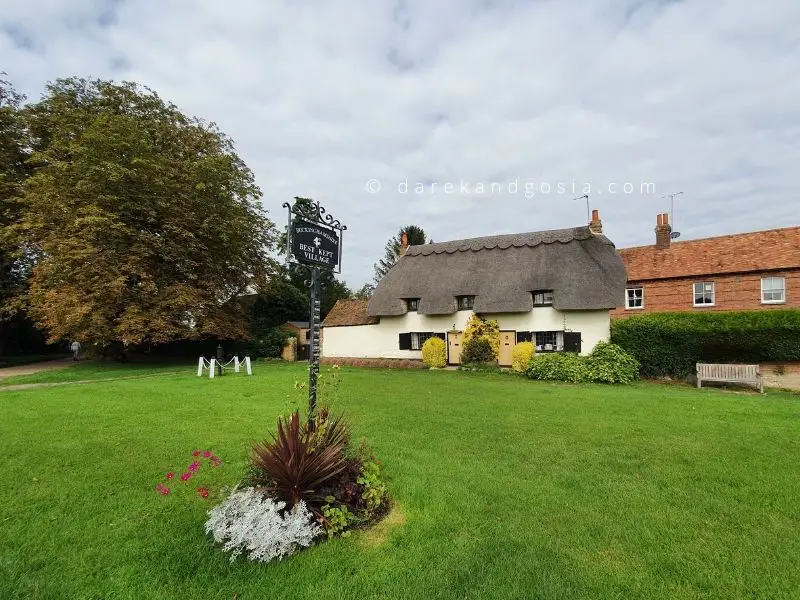 39. Goring on Thames, Oxfordshire
Nice village to visit near me? Goring, where even the Thames is prettier. With its water meadows and bridges, you'll be hoodwinked into believing you've stumbled into a watercolour painting. The riverside walks are a trap, don't say we didn't warn you.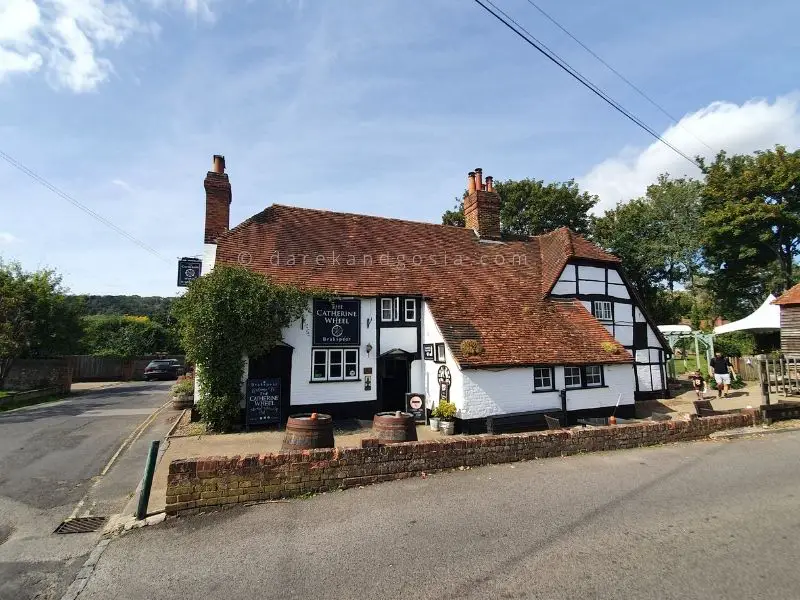 40. Long Crendon, Buckinghamshire
Country side near London? And here we are, at the final stage of this dreadful list. Long Crendon comes at you with courthouses from the 15th century and a Parish church that's determined to steal your heart. I lost count of how many times we caught ourselves standing in awe. A disgrace, really.
Inexcusable Charms
15th-century Courthouse: Historically Insidious
Parish Church: Spiritually Arresting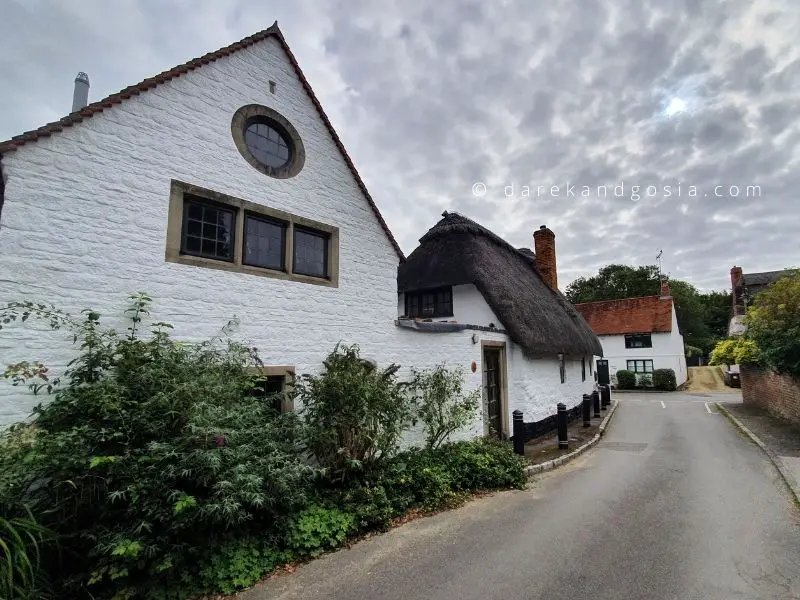 There you have it, folks. Forty villages you'll regret falling hopelessly in love with. They'll pull you into their idyllic grips and never let go. So, continue living your city life, for these villages are but siren songs in a world of chaos. Trust us, we've seen it. Or, if you dare, visit and suffer the delightful consequences. You've been warned.
Are villages near London good for scenic drives?
Scenic drives near London? A downright dreadful idea if you prefer gridlock and car horns. Whether it's the Surrey Hills or the Chiltern Hills, the winding roads and lush landscapes will completely ruin your love for city traffic. Essex also has some tragically scenic routes that make you forget the joy of red traffic lights.
Gosia and I were absolutely miserable driving through Buckinghamshire; its stunning vistas were just too much to bear.
What countryside is closest to London?
When London's buzz gets a bit too loud, you might find yourself yearning for a slice of the tranquil countryside. But where to go when the urge strikes? Luckily, your country retreat doesn't require a journey to Scotland or the Lake District. Some of the closest countrysides to London are practically on its doorstep, just a short train or car ride away.
Surrey Hills
Surrey Hills is so close you could practically smell the fresh air from your London flat. An Area of Outstanding Natural Beauty, Surrey Hills offers walking trails, quaint villages like Shere and Peaslake, and even vineyards. It's only 30 to 40 minutes from London by car.
Essex Countryside
Don't let the stereotypes fool you; Essex has some stunning landscapes. Finchingfield and Wendens Ambo are just a couple of the charming villages you could visit. It takes just about 45 minutes by train to reach certain areas of Essex from London.
| Countryside Near London | Approx. Travel Time from London |
| --- | --- |
| Surrey Hills | 30-40 minutes |
| Essex | 45 minutes |
Chiltern Hills
The Chilterns are another designated Area of Outstanding Natural Beauty, boasting picturesque villages like Hambleden and Turville. It's approximately a 40-minute train journey from London Marylebone to get to the heart of the Chilterns.
Kent, The Garden of England
Kent is famous for its orchards, historic sites, and, of course, its stunning countryside. Aylesford and other charming villages are just around an hour's drive from London. Gosia was particularly taken with the gardens and orchards here; let's just say we didn't leave empty-handed.
So, while London has a lot to offer, the neighbouring countryside is not to be overlooked. Whether you're craving scenic walks, fresh produce, or simply some peace and quiet, there's a rural escape closer than you think. Cheers to breathing in some fresh country air without straying too far from London!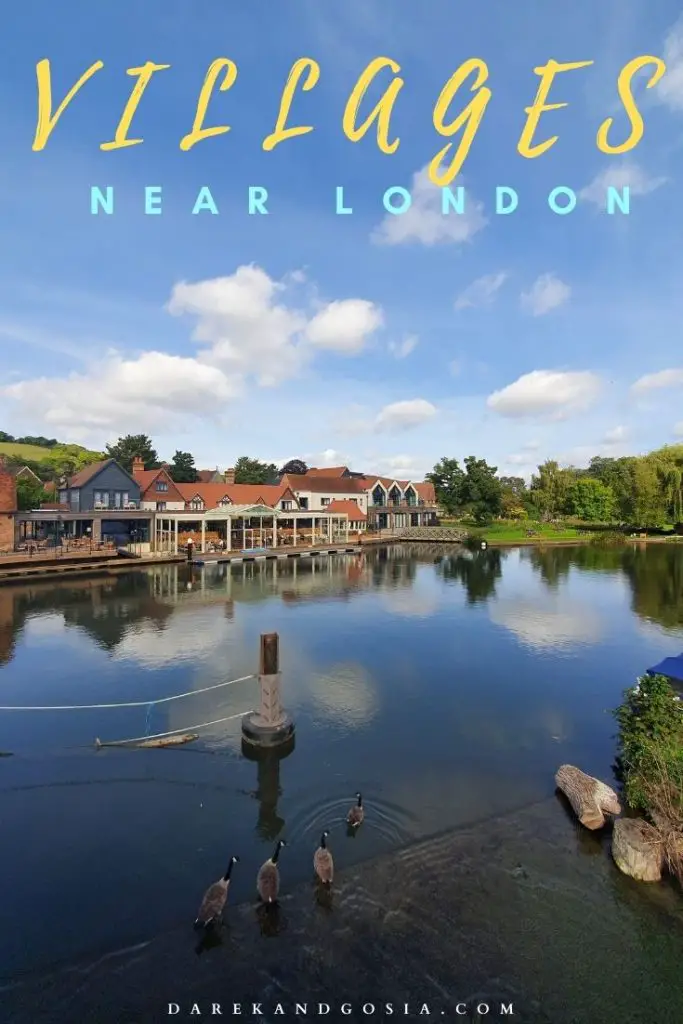 Is it worth visiting the best villages near London?
We've been to these villages, and it's a terrible idea – terrible because you'll find yourself entrapped by their undeniable charm. You'll leave a piece of your heart behind in each of these villages, only to find it increasingly hard to readjust to the hustle and bustle of London life. It's a vicious, albeit beautiful, cycle.
In all honesty, visiting these villages is a decision you'll regret only because you'll fall head over heels in love with them. From the dreamy waters of Sonning on Thames to the maddeningly quaint streets of Lavenham, these places offer an escape that's almost too good to be true. So, is it worth it? Absolutely, but you'll pay the price – a lifetime of longing to return.
Oh, and while you're at it, don't forget to snap a pic or two. Darek couldn't resist capturing the British countryside, while Gosia had a field day photographing those lovely cottages in Lower Slaughter. So grab your camera, and be prepared for some serious village-induced nostalgia!