What to do in St Lucia? We have top things to do in St Lucia you just have to see & visit! Best beaches, must-do St Lucia activities & places to stay on this stunning island!
Looking for the top things to do in St Lucia? While you may consider a trip to St Lucia as a chance to do nothing at all except marvel at the beauty of this lush Caribbean landscape, there are so many things to see and do in the jewel of the Caribbean.
We have covered the best St Lucia holiday tips and main Caribbean points of interest on this stunning island. Whether you are after best things to do in St Lucia in January or just looking for top St Lucia tours you will find the info in our post! 🙂
The landscape offers a huge variety of natural wonders; from vibrant rainforests, volcanic peaks and geothermal activity. While the incredible attractions such as the bustling capital Castries and monuments across the islands give you a chance to understand a different perspective of this magical island.
Of course, the inviting laid-back nature of St Lucia means that the attractions need to be pretty special to tempt you away from that beach bar or paddling in those clear blue waters. Luckily, St Lucia really does have plenty to lead you away from the loungers. However, if that's where you want to stay, we won't judge! 😉
But, if you are looking for something more, why not check out these amazing things to do in St Lucia? There are really many things to see in St Lucia island!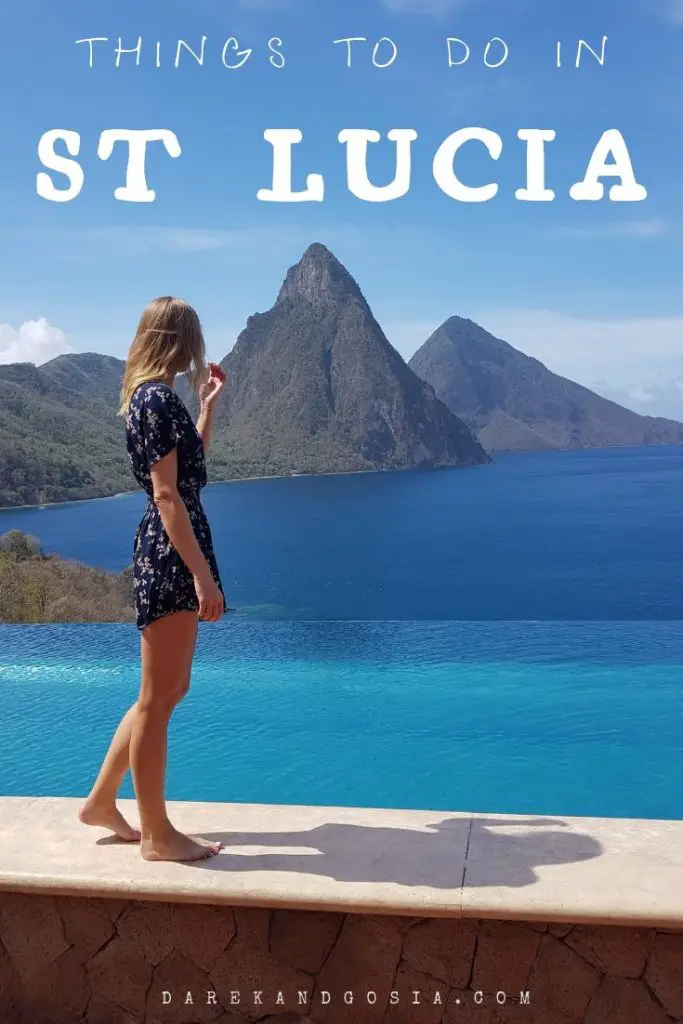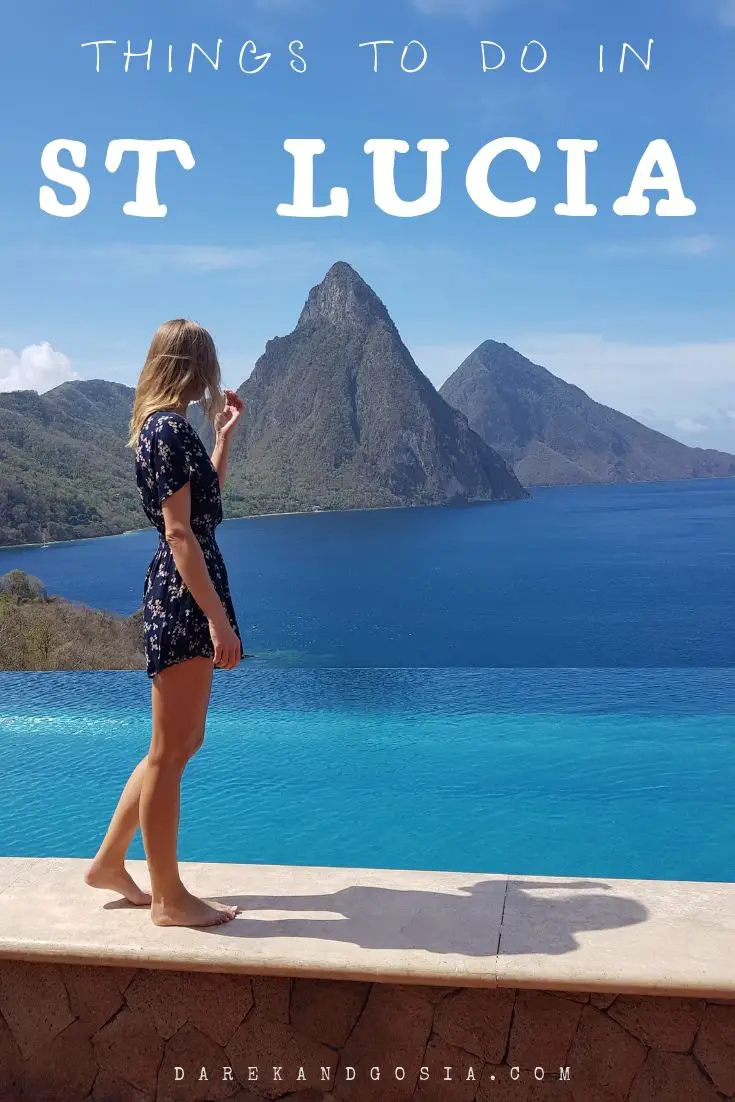 Where to stay in St Lucia?
Looking for best places to stay in St Lucia?
There is no shortage of amazing places to stay during your holiday on St Lucia Island. Please see below some of the TOP hotels we have selected for you:
Best places to stay on St Lucia if money is not an issue:
"Located in beautiful grounds overlooking Pitons Bay, Sugar Beach, A Viceroy Resort offers luxurious accommodation with views of the surrounding valley. Set on Sugar Beach, it features a spa, outdoor pool and 3 restaurants."
"Overlooking the World Heritage Piton Mountains and the Caribbean Sea, Ladera Resort's signature open-air suites feature natural stonework, cut tile, hardwood floors and uniquely crafted furniture made at the resort."
St. Lucia best places to stay less expensive options:
"Samfi Gardens in Soufrière has 3-star accommodation with a garden and a terrace with a view of the entire town and mountain area. All rooms feature a kitchen and a private bathroom. The accommodation provides free WiFi."
"Grand View Villa is a self-catering accommodation located in Soufrière. Free WiFi access is available. You can enjoy a view of the sea and the Pitons."
Need more inspiration? Find best hotels in St Lucia.
Where did we stay in St Lucia?
Best places to stay in St. Lucia? There are many unique areas in St Lucia, but our choice was Caille Blanc Villa – with probably the best views of the Pitons on the whole island!
Just see the pictures below 🙂
This is our list of TOP 20 unusual things to do in St Lucia on your Caribbean holiday.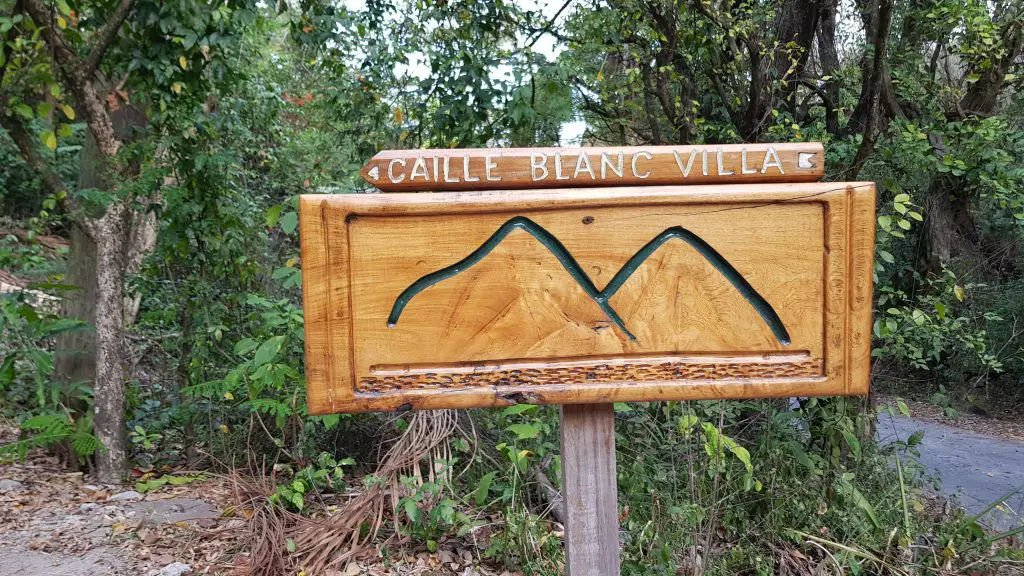 Explore the best St Lucia attractions and top ideas for unique things to do in St Lucia:
What are the best things to do in St Lucia?
1. Marigot Bay
Looking for unique things to do in Caribbean? Any St Lucia things to do list has to contain Marigot Bay – it really is one of the top tourist attractions in St Lucia!
Get ready for Instagram-envy, when you show the world that you're soaking up the atmosphere of the beautiful Marigot Bay. The bay is everything you'd expect from a Caribbean paradise with a beautiful sweeping bay, clean white sand and a smattering of dreamy palm trees.
The descent down to Marigot Bay is truly stunning with a beautiful lush hill to climb down to the bay from the main coastal road.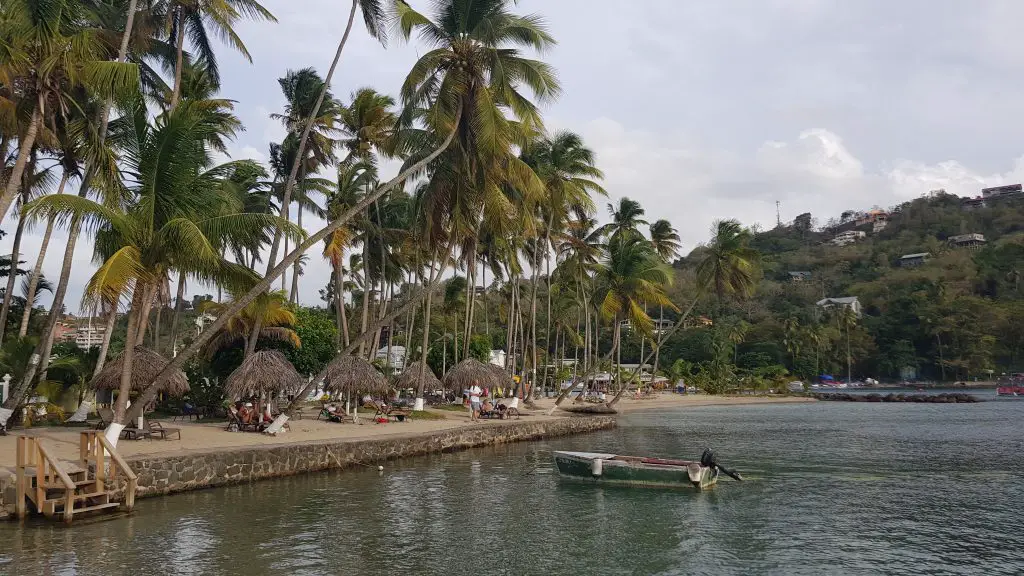 With its beauty, Marigot Bay also has history too. It was a hiding place for the British fleet, allegedly hiding their ships with palm leaves, so the French did not spot them.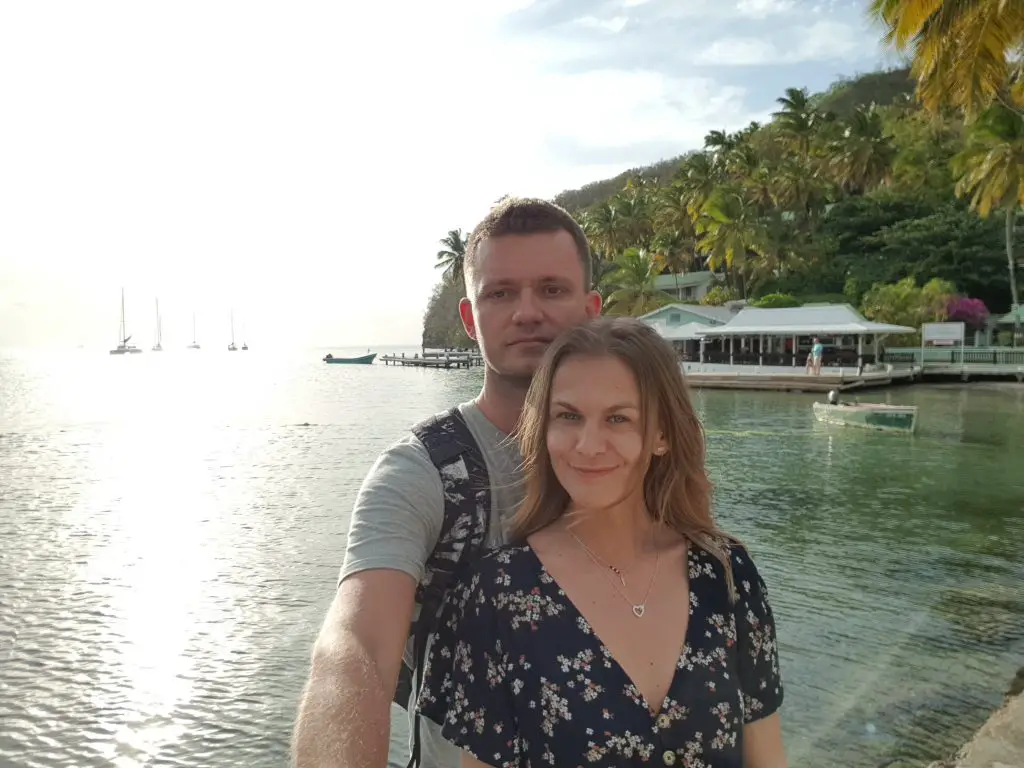 Now, it's a place for whiling away a day while watching the yachts and ferries that take people back and forth from this beautiful spot.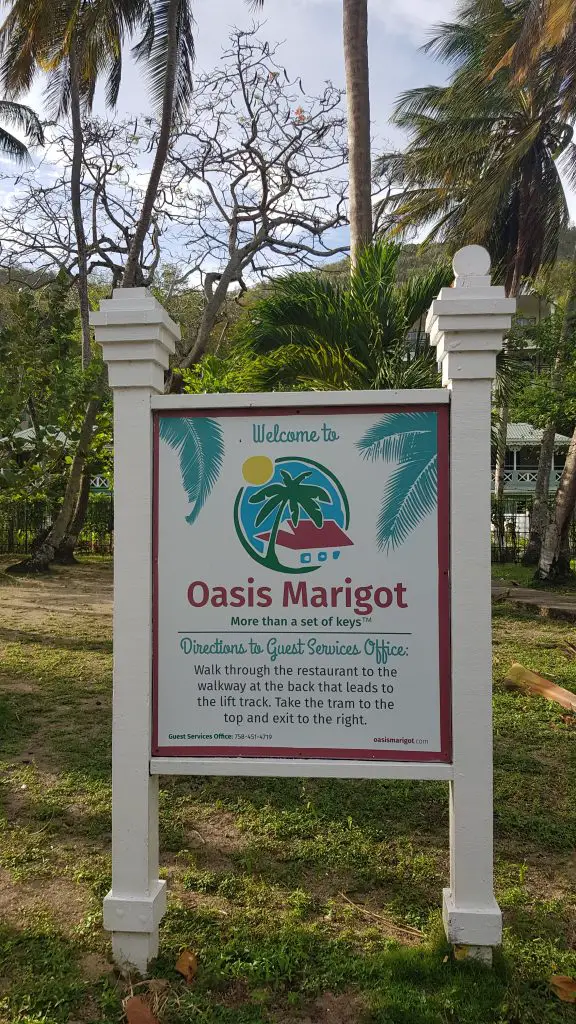 If you are not lucky to be based in one of the stunning hotels in Marigot Bay, don't worry! You can still visit this amazing place in St Lucia 🙂
Follow the signs to Marigot Bay Resort and Marina where you can park your car. The is a little car park on the left-hand side. It is free, but don't be surprised if a local person will offer help with keeping eye on your car 😉 Then for EC$5, you can take a little boat to the Marigot Bay.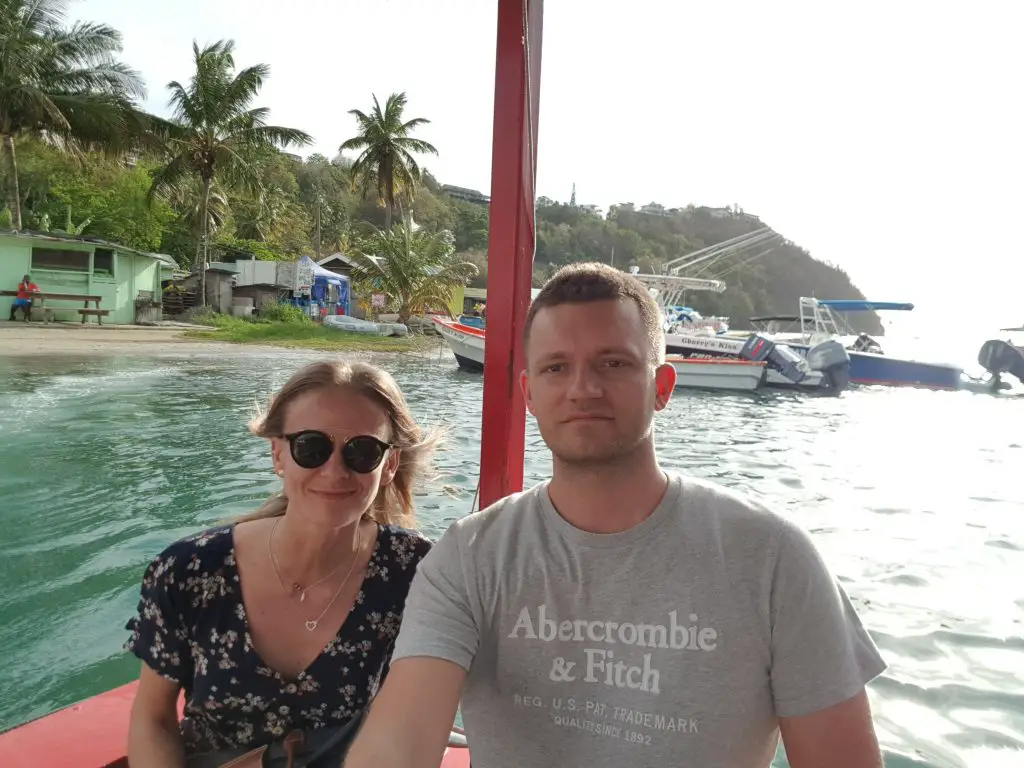 It really is one of the best places to visit in St Lucia!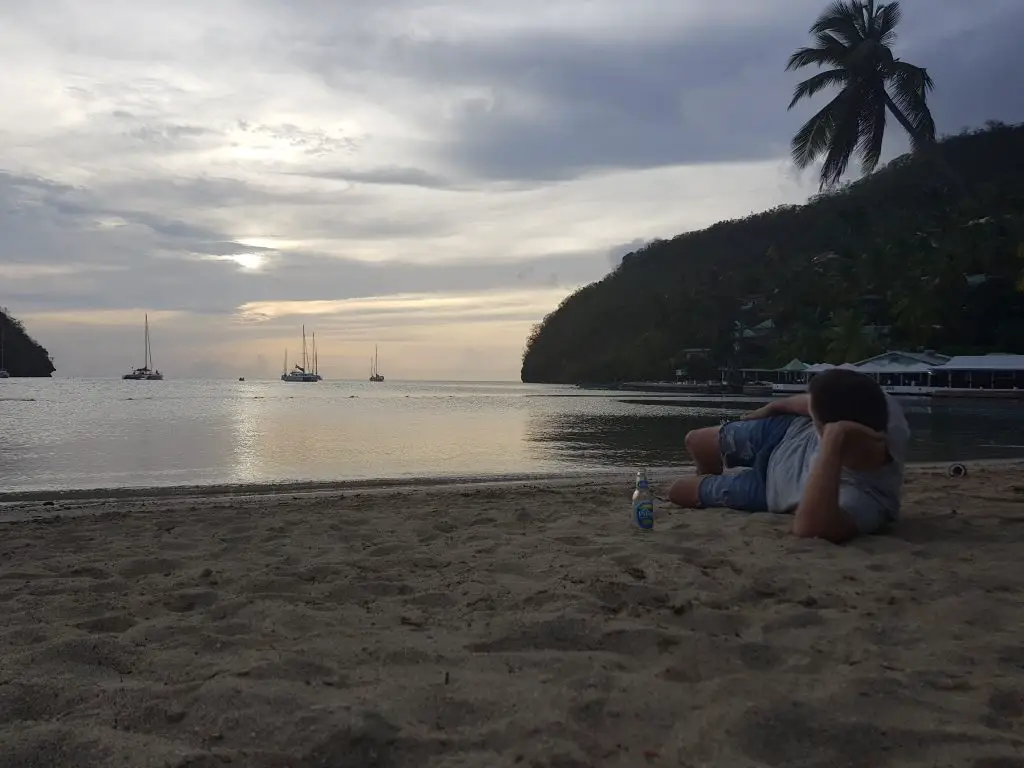 2. Catamaran trips
Things to do in St Lucia with kids? When visiting St Lucia, a catamaran trip is definitely one of the best attractions in St Lucia Caribbean!
Yes, the best way to get your bearings in St Lucia is to sail around the island on a catamaran. Departing from Marigot Bay, Capella Marina and Rodney Bay, the catamarans will transport tourists in luxury so they can see some of the major attractions, particularly around Soufrière, from a different perspective. This really is one of the top St Lucia excursions!
Some of the attractions the catamarans visit include plantations, botanical gardens and volcanoes with the majestic Pitons always in view.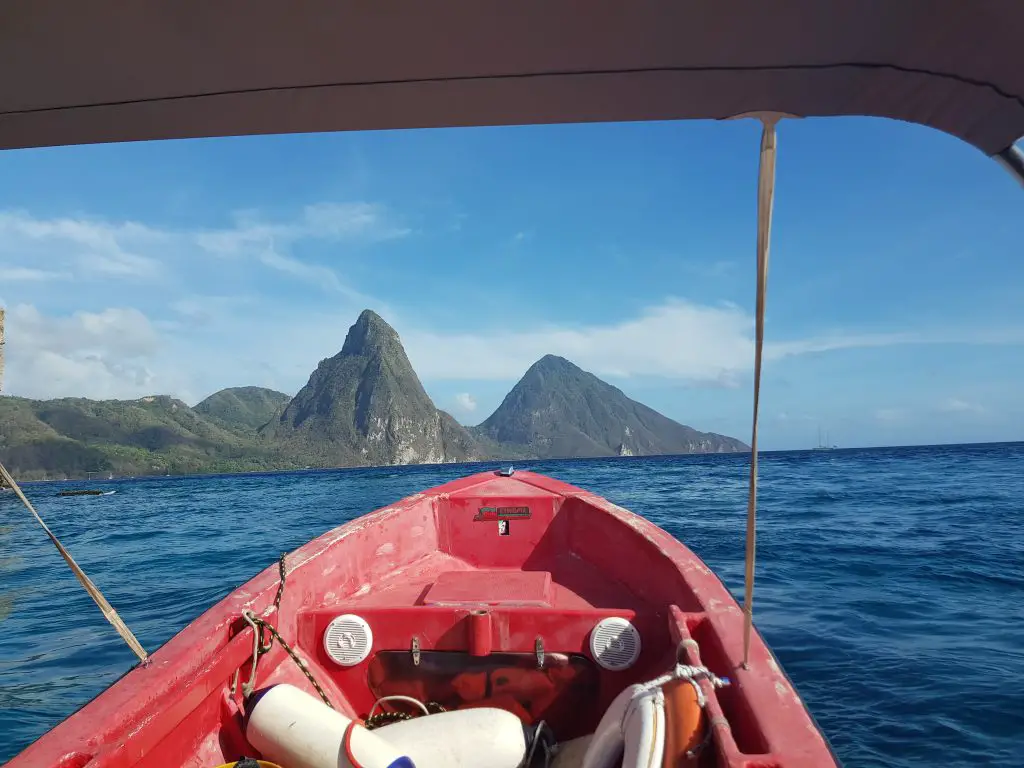 Many of the catamaran trips will include a stop for lunch, so it's a great day out that covers a range of attractions. Don't worry; the trips also have swimming and snorkelling stops too.
So, is catamaran trip on your list of top things to do in Saint Lucia island?
Alternatively, if spending day on a catamaran is not your favourite thing to do in St Lucia, you can rent a boat and go for an hour-long trip alongside St Lucia coastline. Whichever way you choose, stunning views are included! 🙂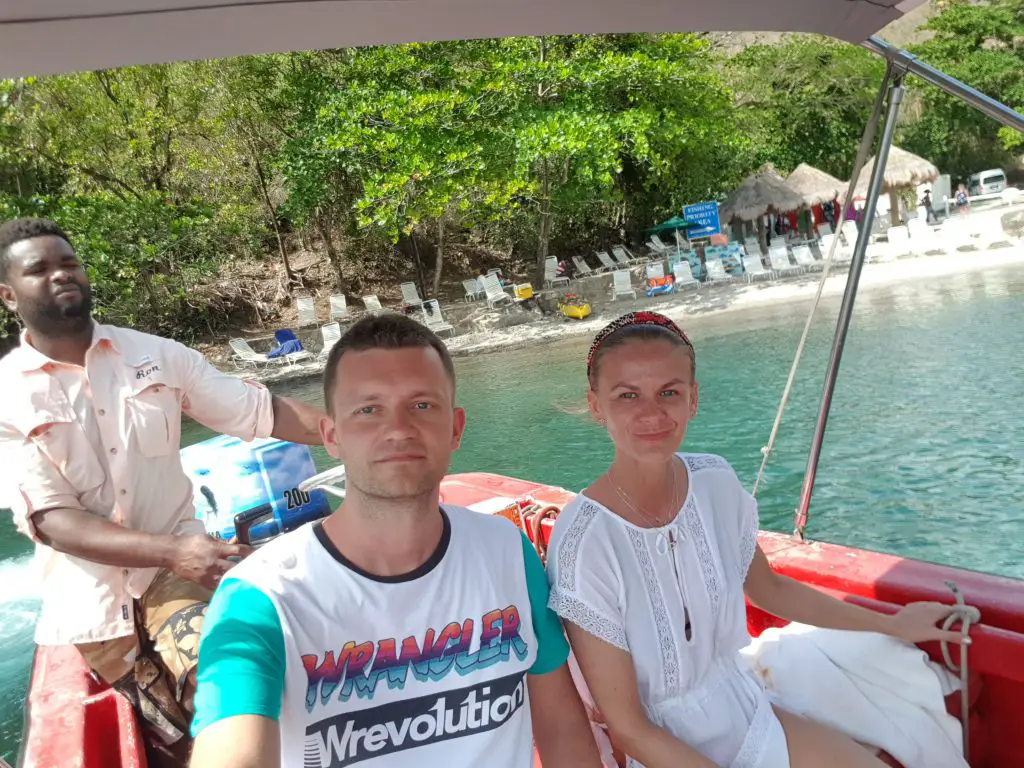 3. UNESCO Pitons
What to visit in St Lucia? Pitons are defiitely St Lucia must see places!
The most majestic sight of St Lucia is undoubtedly the Pitons, two peaks that dominate the landscape. The UNESCO protected site has two peaks wit Gros Piton standing at 798 metres high and Petit Piton at 750 metres high. The Pitons have formed from volcanic activity around 300,000 years ago and create a rocky outcrop you can see wherever you are on the island.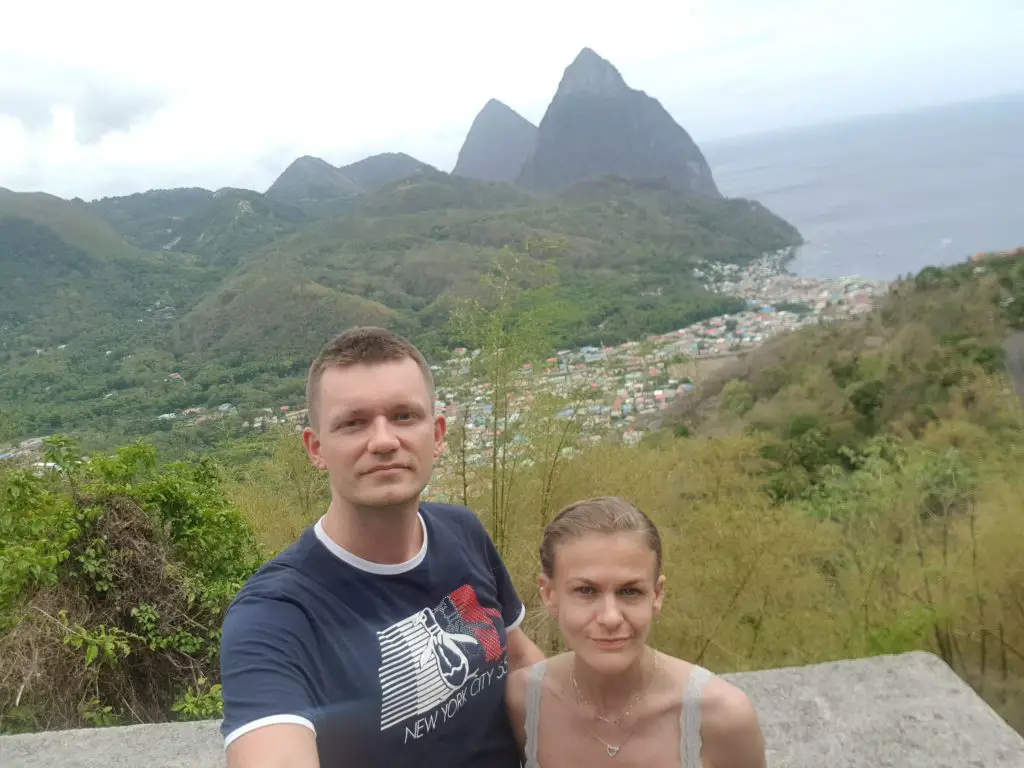 We couldn't forget to shout out the Pitons as one of the best places to visit in St Lucia, could we?
The Pitons are considered a challenging climb. Depending on the hike, it will take from 6 to 8 hours so do plan a whole day for this activity. However, the area itself is beautiful enough to enjoy without many feeling the need to scale the heights.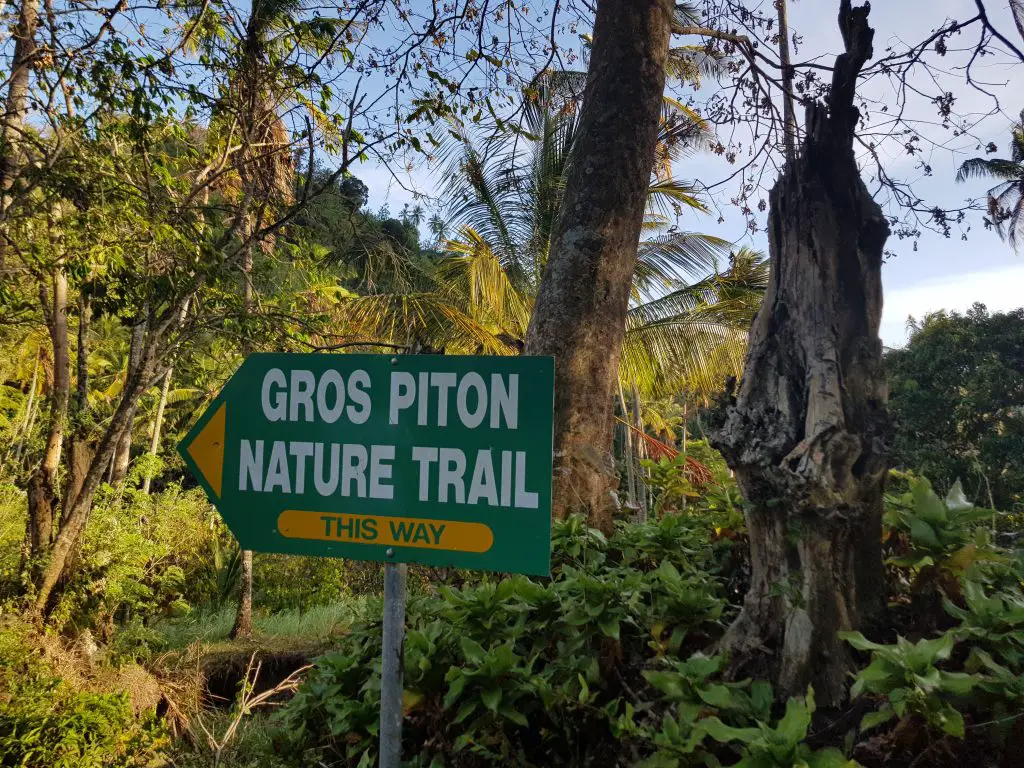 If you are a keen diver, you can enjoy the Pitons from a unique perspective as you experience them as underwater cliffs.
Many hotels in St Lucia will promote the fact they offer stunning views of the Pitons, so it is never difficult to find a room with a view on this beautiful island. A lot of the hotels will have a higher price tag, but the views are spectacular so maybe it's worth to pay a bit more?
We were lucky to have this view: 🙂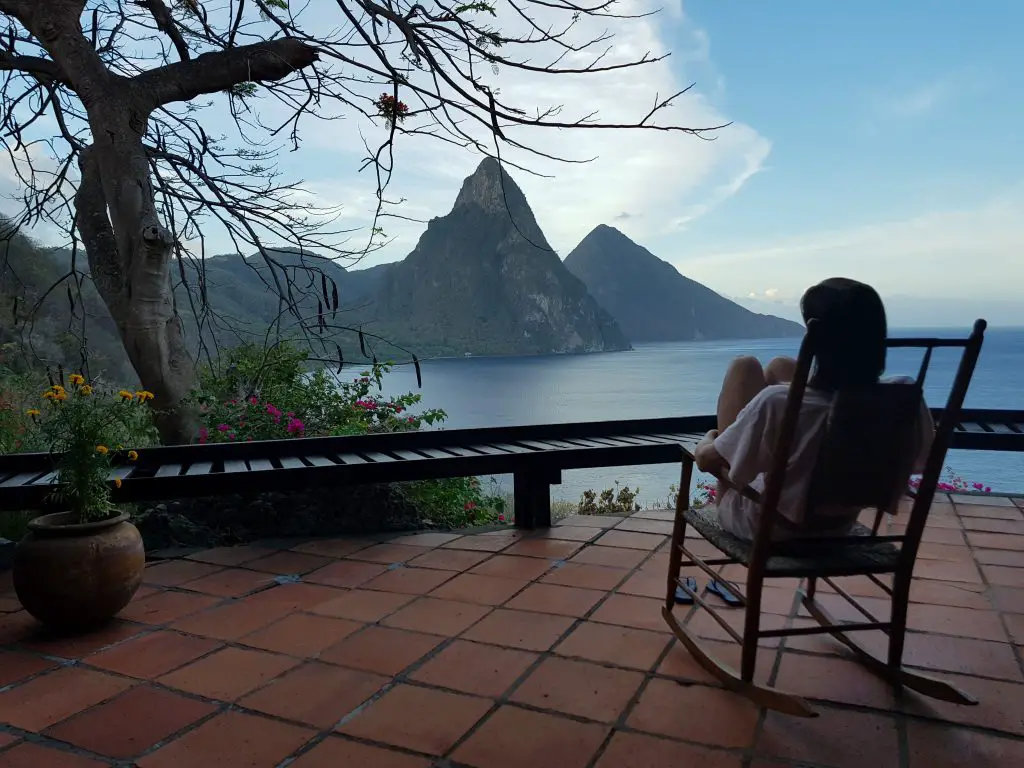 4. Sulphur Springs Park
Best St Lucia activities? Is you are looking for unique things to do in St. Lucia, visit the Sulphur Spings Park!
With the volcanic activity on the island being indicated with the majestic Piton peaks, another volcanic attraction are the hot springs. Mount Soufriere is a region with the most geothermal activity on the island thanks to a 274-metre crater. While volcanic eruptions have not occurred in St Lucia for over 40,000 years, this crater regularly releases sulphur into the air and heats the water too. As a result, there are many bubbling pools to admire while the sound of hissing fumaroles provides an immersive adventure.
Don't worry about getting too close; the Sulphur Springs Park has plenty of observation platforms that will give you a fantastic view of the volcanic activity while remaining a safe distance away.
Afterwards, you can find some of the cooler healing springs to soak your body and enjoy the restorative properties of natural thermal waters.
5. Pigeon Island National Park
Best things to see in St Lucia? OK, the Pigeon Island National Park is one of the top places to go in St Lucia.
Just a short hop from St Lucia is that fascinating Pigeon Island National Park. There is a causeway connecting the island to the mainland of St Lucia which sits just across from Rodney Bay. Pigeon Island was used strategically by the British to monitor the activity of the French troops on the island and today; visitors can wander across the national park to the several vantage points that provide a fascinating view back to St Lucia.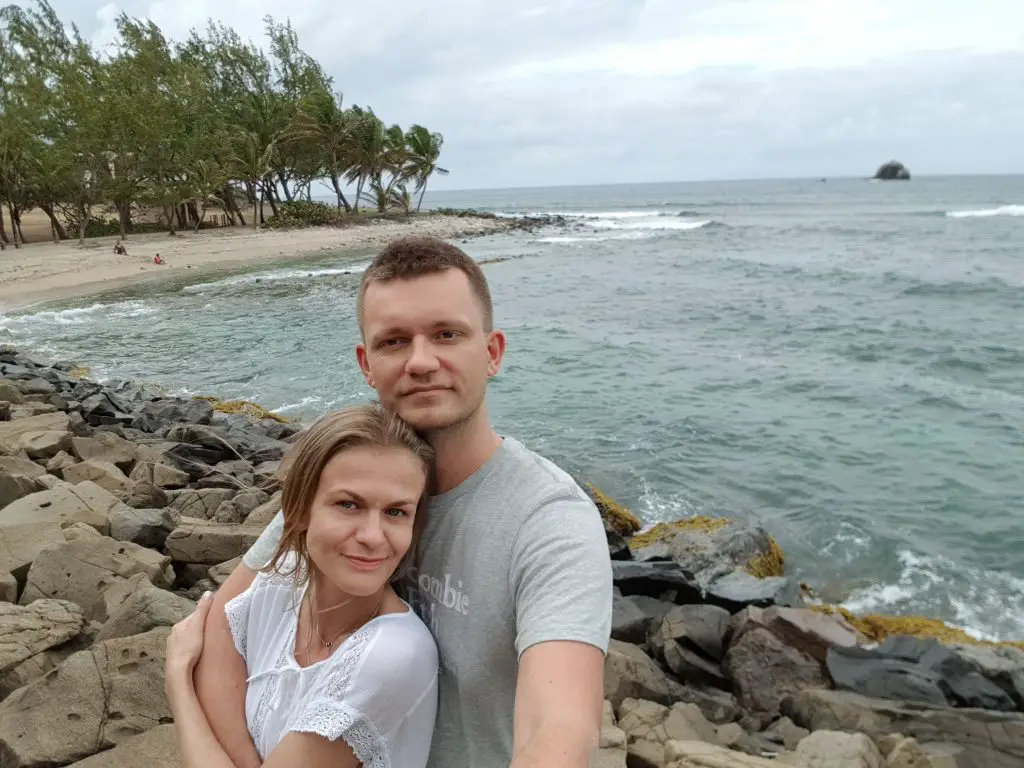 Pigeon Island is full of history with the ruins of old military buildings which were used during the battles between the French and the British. You can also find a visitor centre on the island which tells you more about the history of Pigeon Island, its users and life on the island today.
Afterwards, head down to one of the two glorious beaches on the island or perhaps stop at the small island restaurant for a spot of lunch.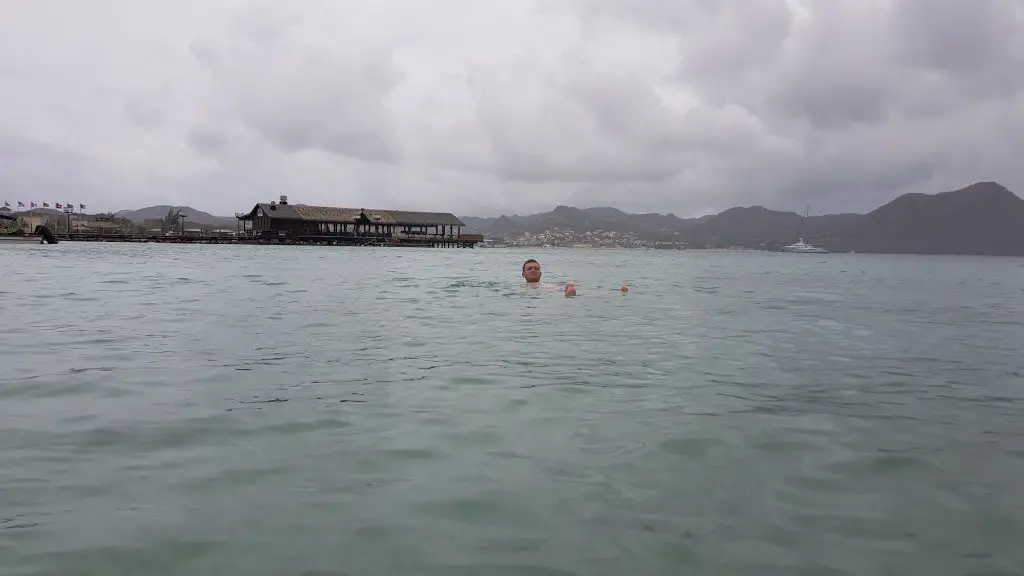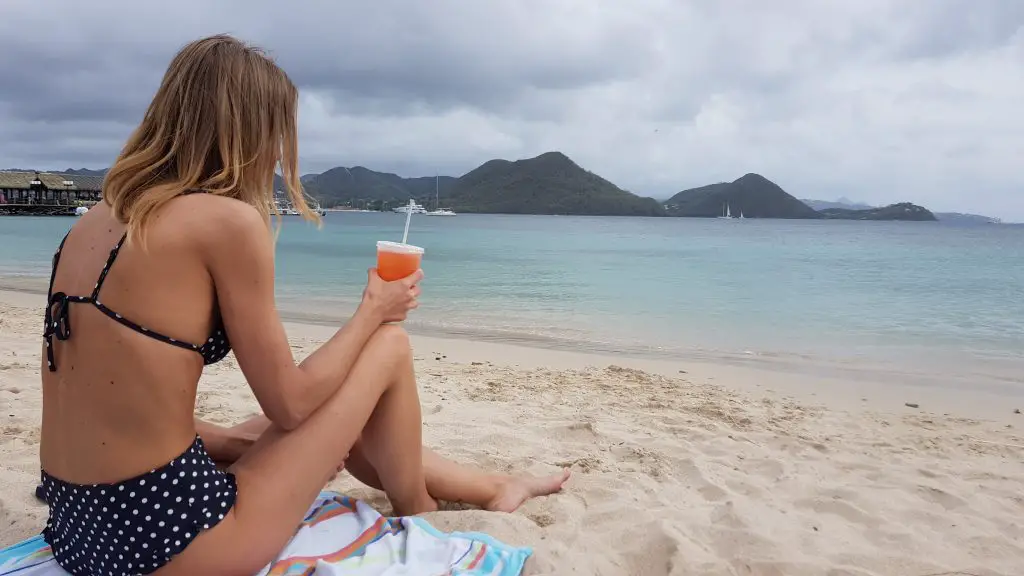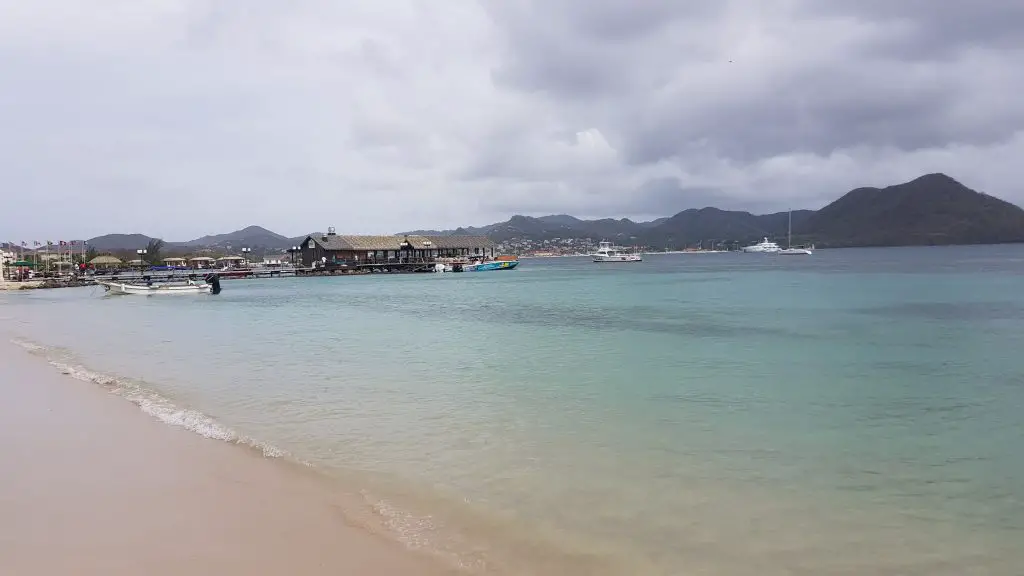 Yes, we didn't have the best weather when visited Pigeon Island. But still, this was one of the best places to see in St Lucia! Highly recommended in any weather condition 😉
6. Tet Paul Nature Trail
What to do in St Lucia for a day? A guided tour is always a great choice!
Near to the Pitons park is the beautiful nature trail which takes you through the vegetation of St Lucia, from the tropical fruit trees to cassava production. A guided tour of the trail will give you a chance to learn more about the medicinal plants of the island as well as the beautiful trees and edible fruits available.
The trail is not particularly strenuous, however, does take around 45 minutes to complete but is an excellent chance to learn more about the 'wild' side of St Lucia.
The trail is also fantastic for photo opportunities with a 'stairway to heaven' that provides a panoramic view of the beautiful scenery you have walked through.
7. Rodney Bay
Trips to St Lucia wouldn't be complete without visiting Rodney Bay!
It is no surprise that visitors come flocking to Rodney Bay thanks to its idyllic crescent-shaped beach. The bay is home to several hotels and plenty of restaurants and shops and thanks to its sheltering, it is a beautiful and calm place, making it ideal for mooring.
Visitors can head to the marina of Rodney Bay to admire the yachts, book a boat trip or perhaps plan some water sports. This is the bay for adrenaline junkies with every water sport you could wish for on offer here. Alternatively, indulge in some retail therapy or perhaps admire the amazing houses that line this area of the coast.
8. Snorkelling
Yes, there are many great places to visit in Saint Lucia but the best things to see in Caribbean are… under the water!
St Lucia has some of the best snorkelling that the Caribbean has to offer. The most popular snorkelling destination is Anse Chastanet reef, which is widely regarded as one of the best snorkelling destinations in the Caribbean and beyond.
So what are you waiting for? Get your snorkel mask & diving fins and go explore the stunning marine life in St Lucia – you will love this experience! 🙂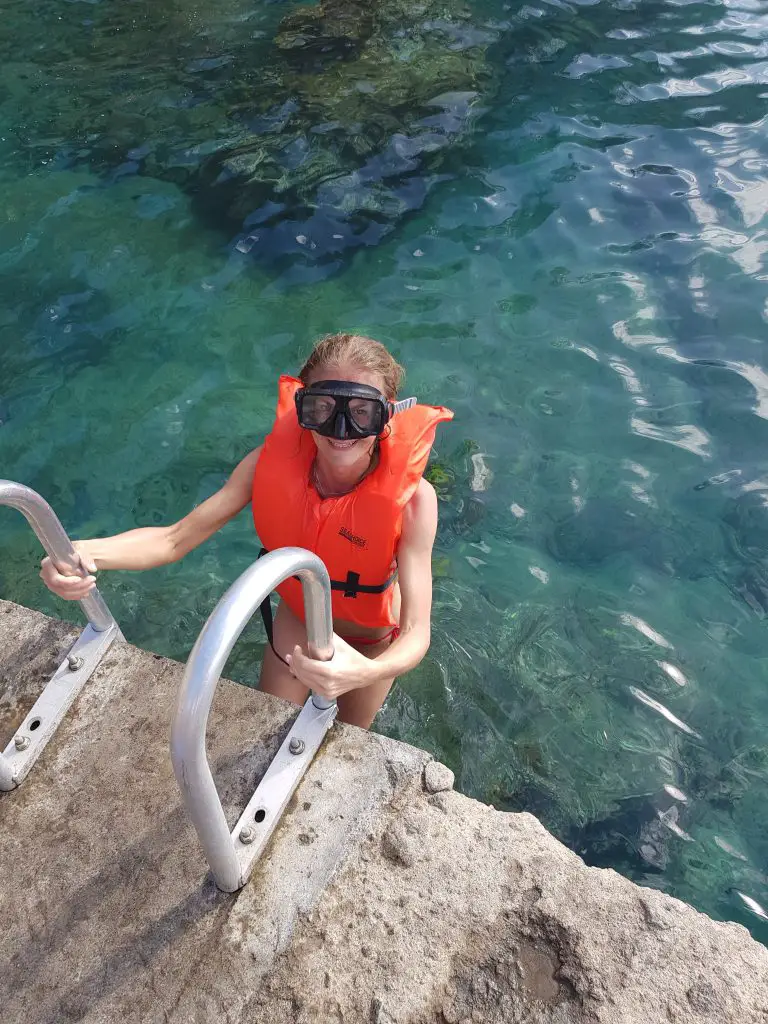 The reef has a dive centre and also has a no boat policy to ensure the safety of snorkellers. Snorkellers can dive to depths of between five and 25 feet beyond the reef; this depth falls to around 140 feet, which contains a wide variety of corals and marine life. It really is a contender for the best things to do in St Lucia.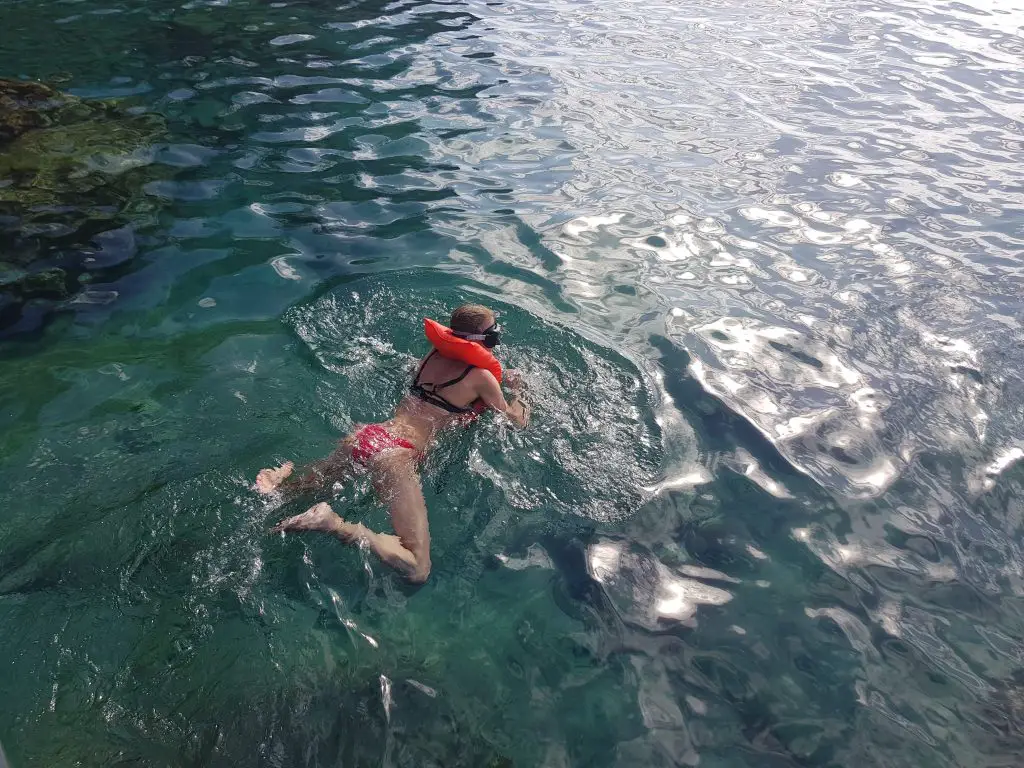 The fish life is diverse from barracudas to parrot fish, goat fish and chromis, while lobsters, crabs and eels are all commonplace too in the reef. Whether you are an experienced snorkeler or looking for extra tuition, St Lucia is the place to be. Anse Chastanet also has a beautiful beach so you can spend the whole day here.
So, is snorkelling one of the best activities in St Lucia? 100% YES! 🙂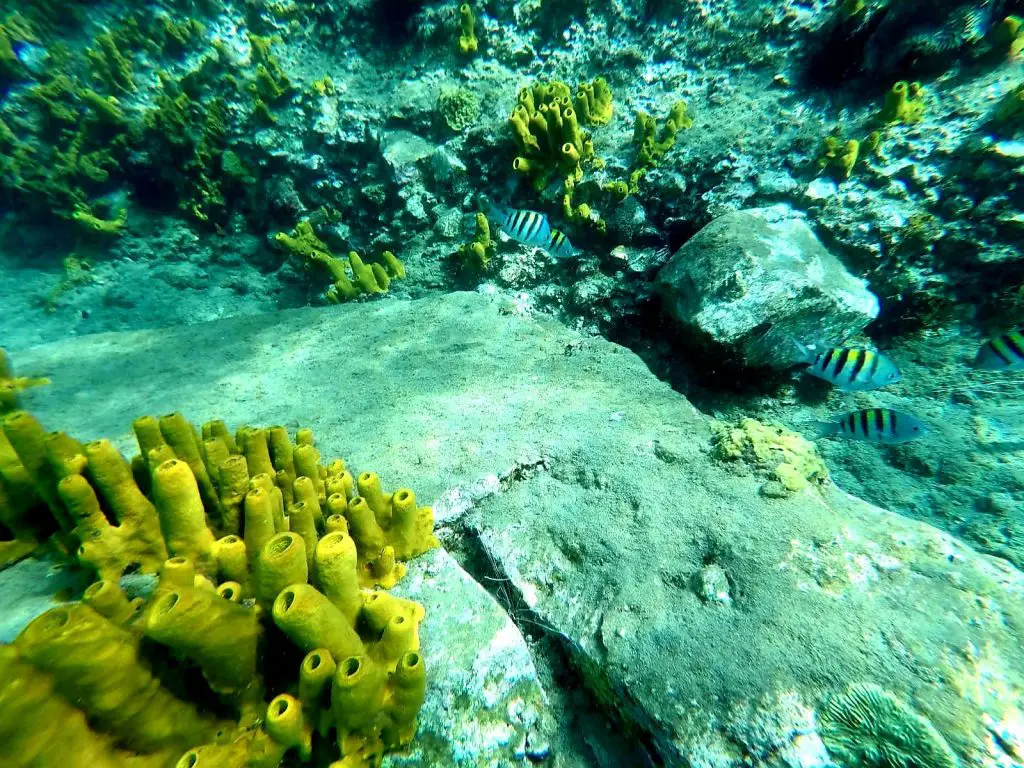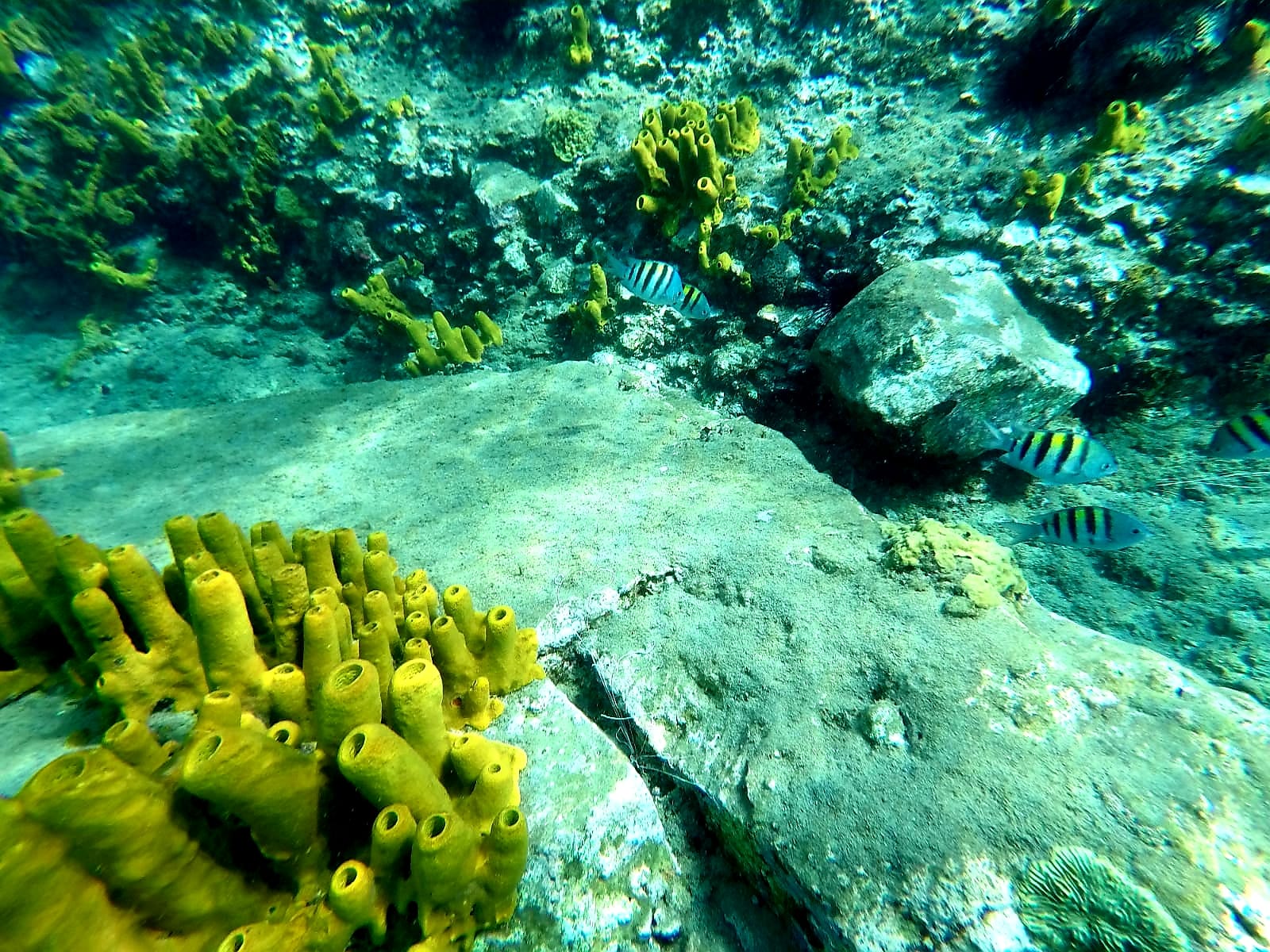 If you prefer to be off the beaten track for snorkelling, then St Lucia also has Anse Mamin which is a smaller and quieter snorkelling region.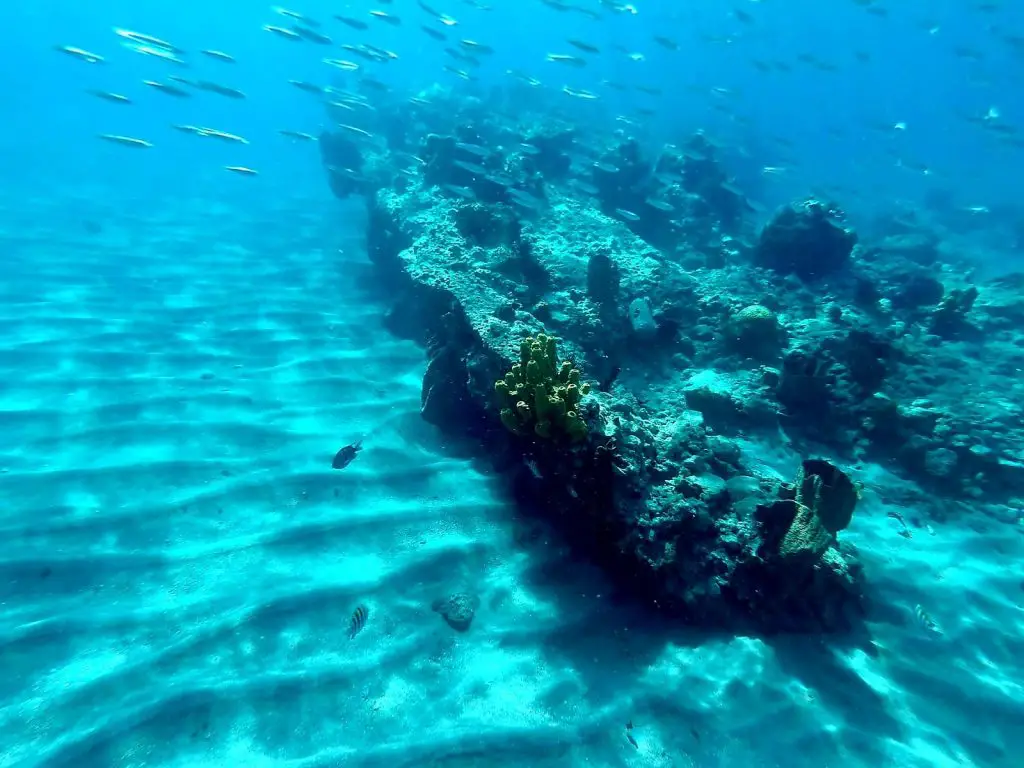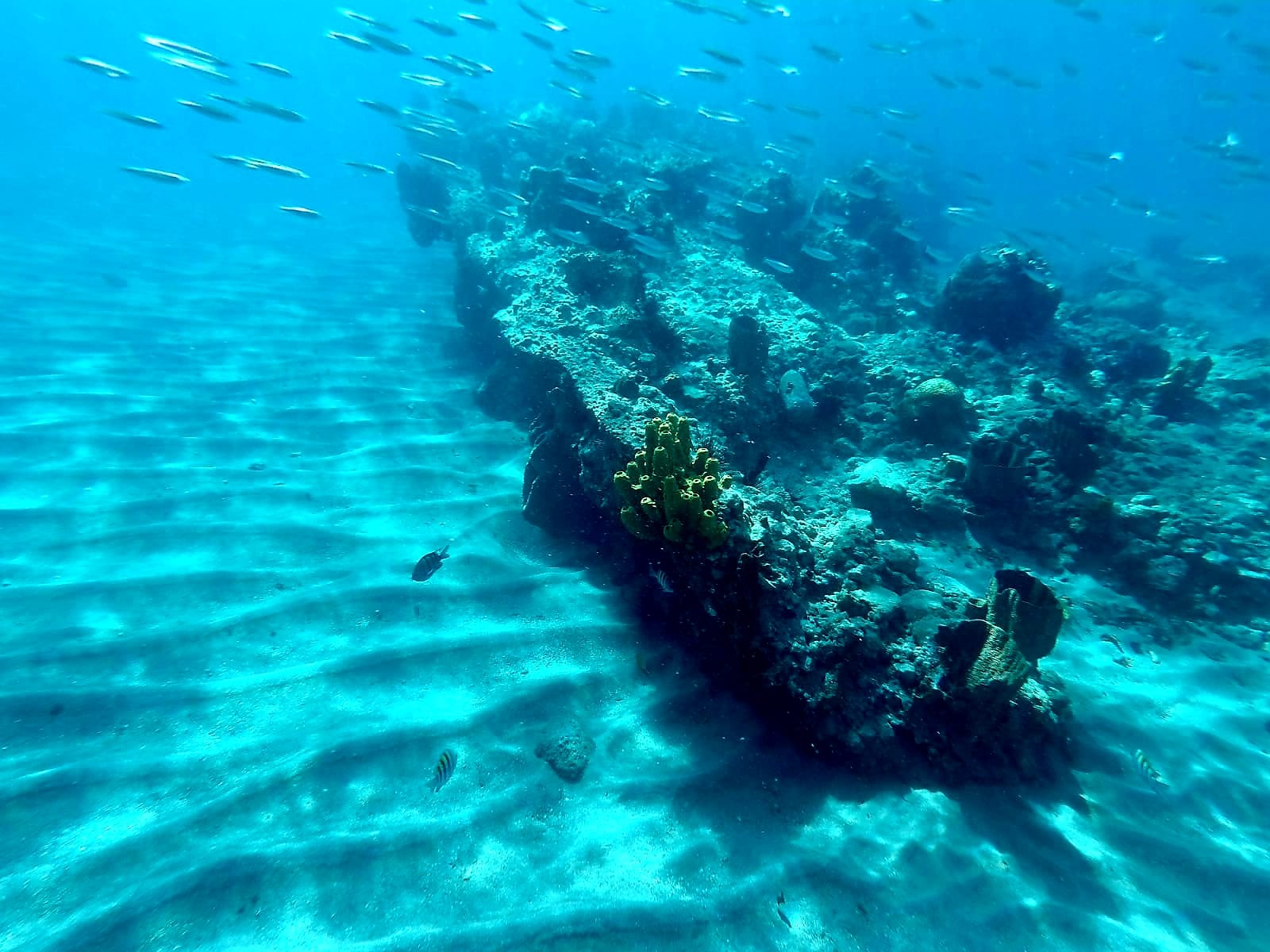 9. Morne Coubaril Estate Zipline
Need more adrenaline? Visit Morne Coubaril Estate Zipline as it really is one of the best things to do in Saint Lucia Caribbean!
If you have a taste for adventure, then Morne Coubaril Estate is the place to be. Overlooking the Soufriere bay, the estate is still a working plantation specialising in coconuts, manioc and cocoa. However, perhaps the biggest draw is their zip line which connects the Piton peaks with the estate.
After having a fast-paced aerial view of the surroundings, enjoy a guided tour of the estate, including its plantations, traditional village replica and the tropical garden. You can learn all about the fascinating plants they grow, then the processing techniques and how it all plays a significant part in traditional Creole cuisine.
10. Sugar Beach
Best things to do in St Lucia for families? This is one of the top places to go in Saint Lucia. It really is stunning!
One of the best beaches in St Lucia! Surrounded by over 100 acres of tropical gardens where mangos, papayas and coconuts grow the blissful Sugar Beach is in a spectacular location, but that's not all.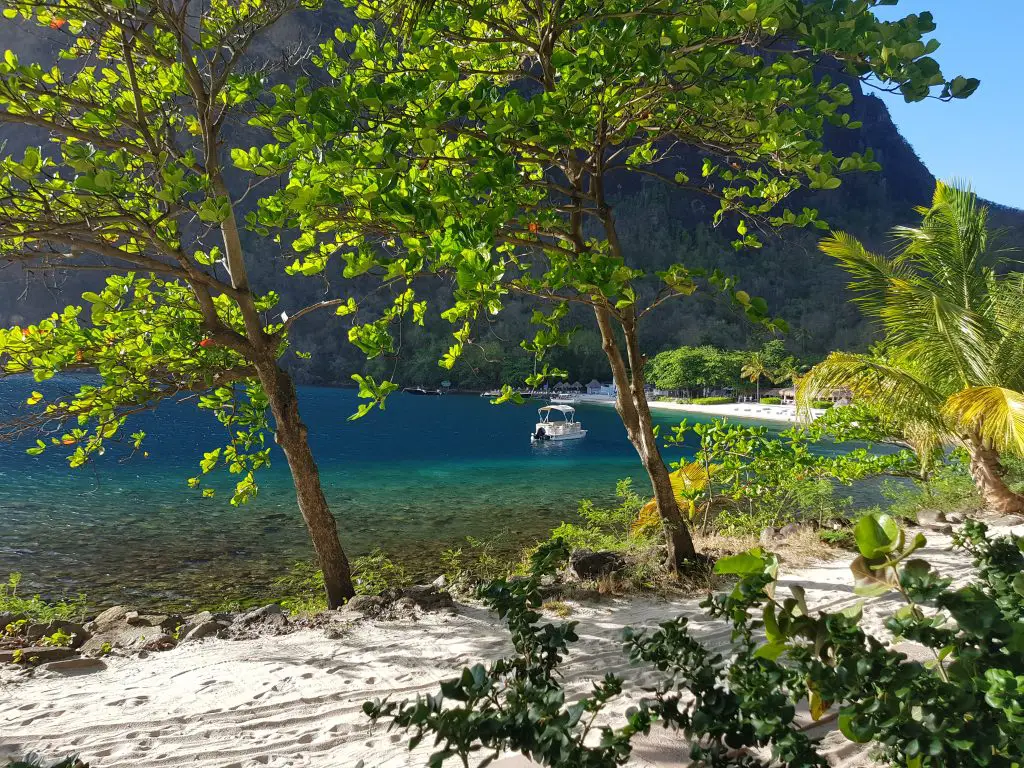 The beach itself is the stuff of dreams, with beautiful soft white sand. It is no surprise that Sugar Beach is a popular location for villas, many of which have direct beach access or a plunge pool if you don't fancy the sea. You can also snorkel directly from the beach too, with a specially designated area.
It really is one of the best places to visit in St Lucia!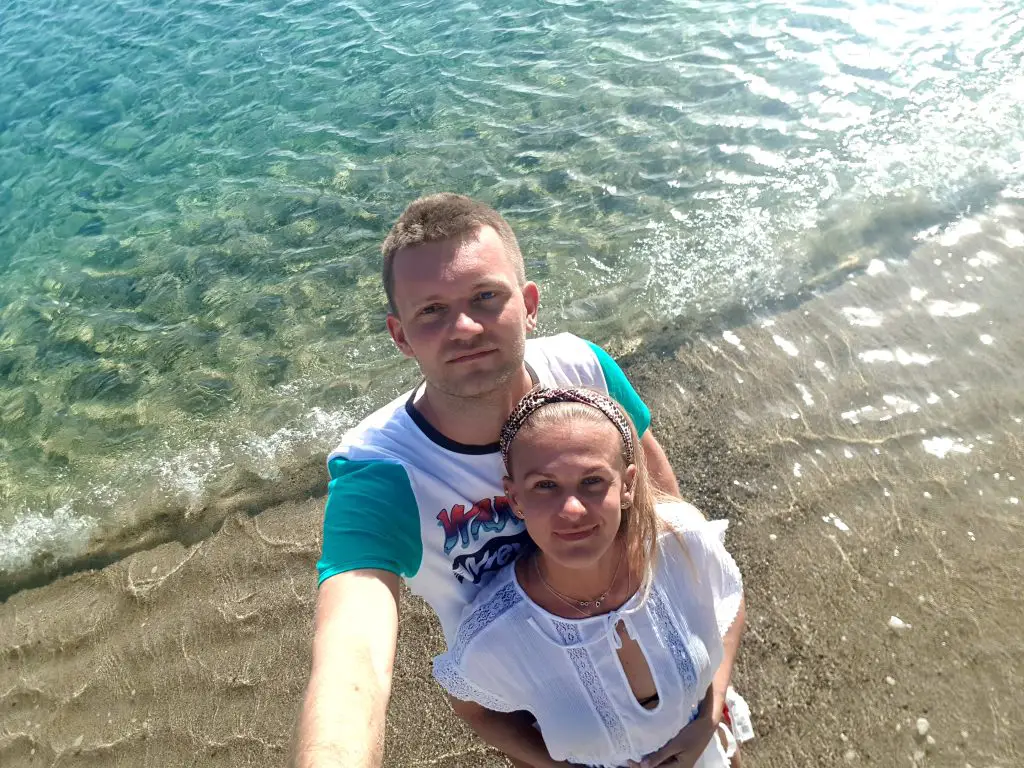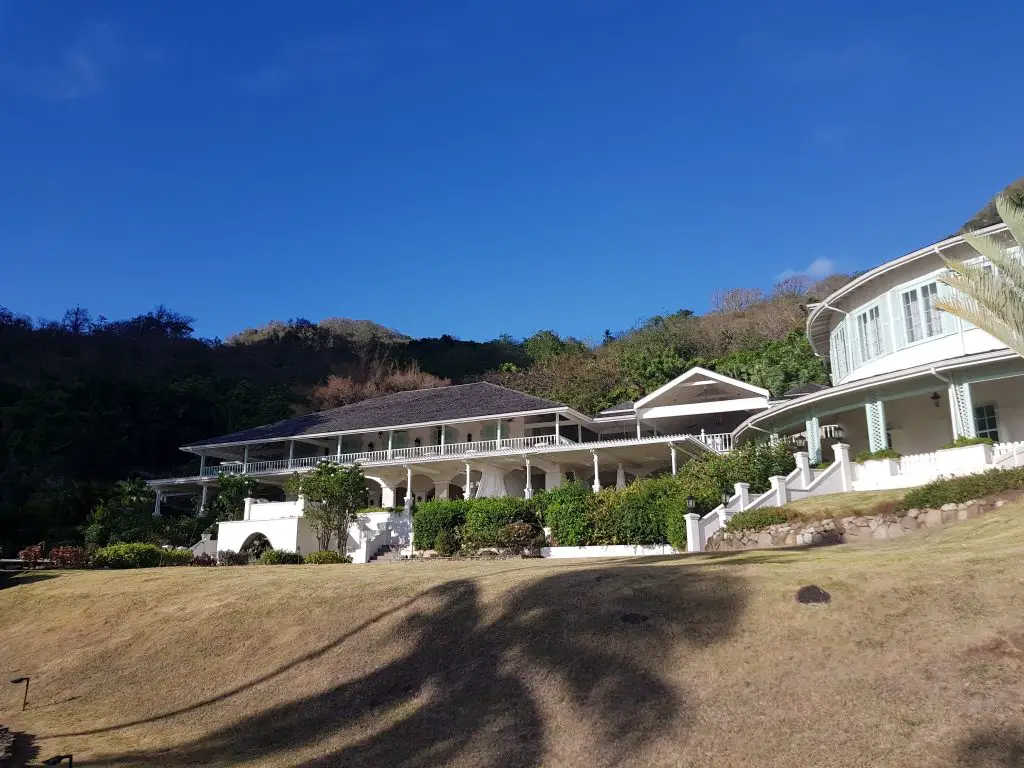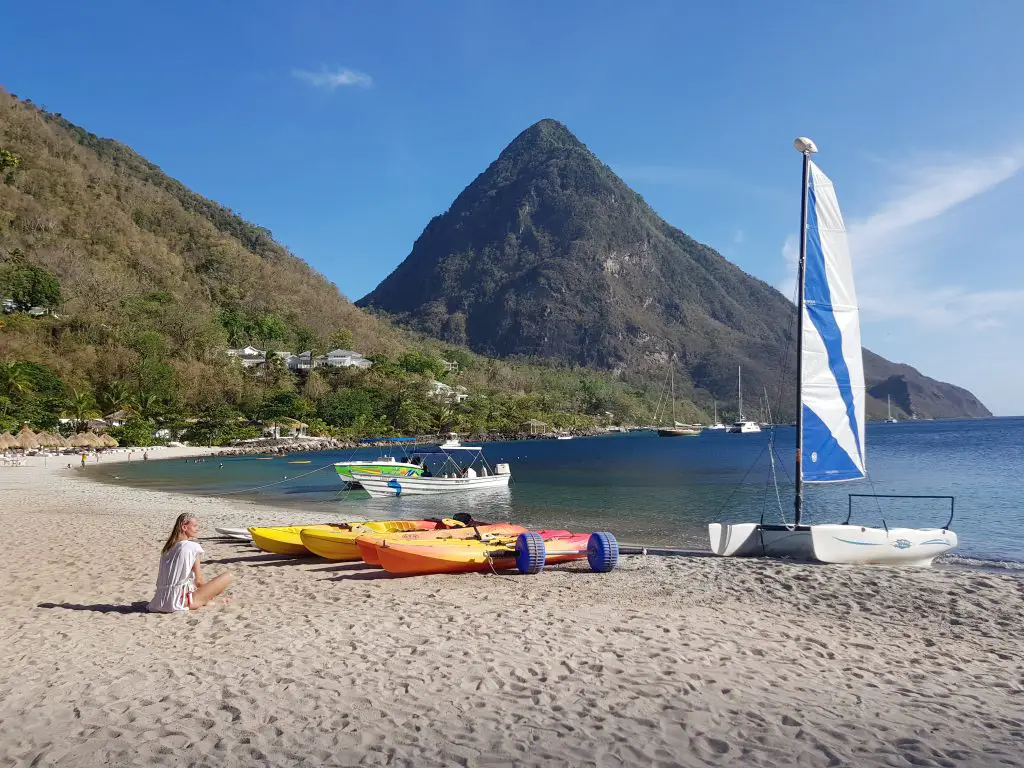 11. Anse Des Sables Beach
We really loved this beach – a must do in St Lucia!
If you want to find a large stretch of beach, then Anse des Sables is 2km long complete with a safe shallow bay and coral reef. Where the beach stretches out, it is exposed to the wind and this part of the beach is ideal of windsurfing and kiteboarding.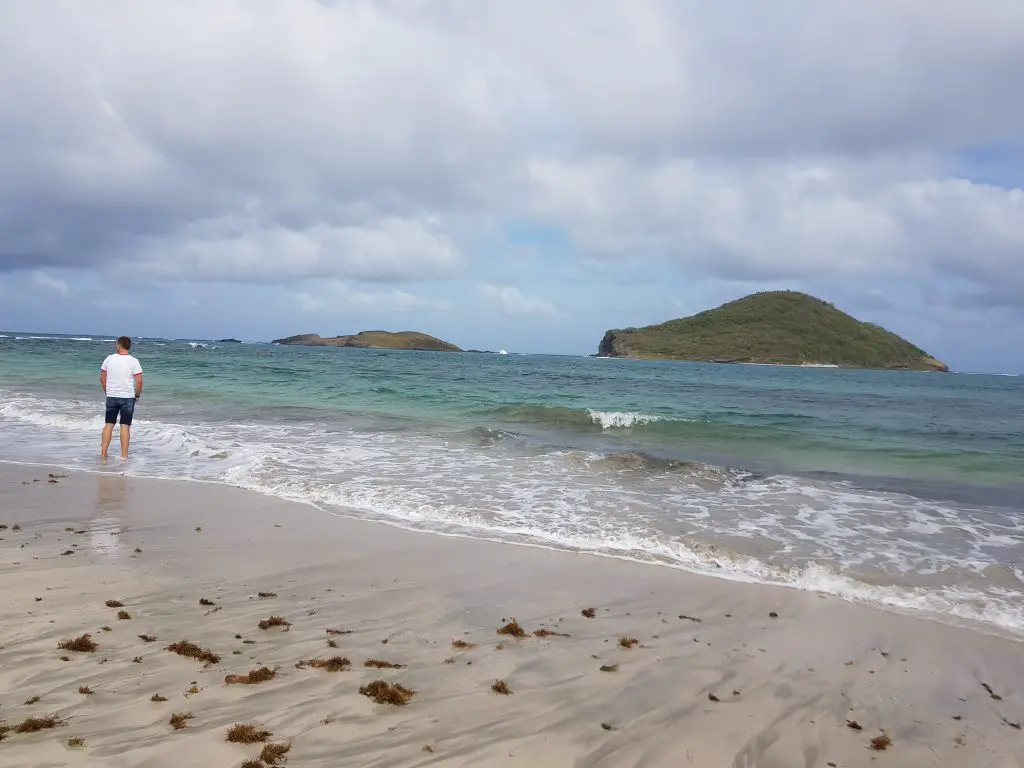 We absolutely loved this part of St Lucia and it was most probably one of the most stunning places we visited in St Lucia. The beach was so peaceful and beautiful what we really didn't want to leave!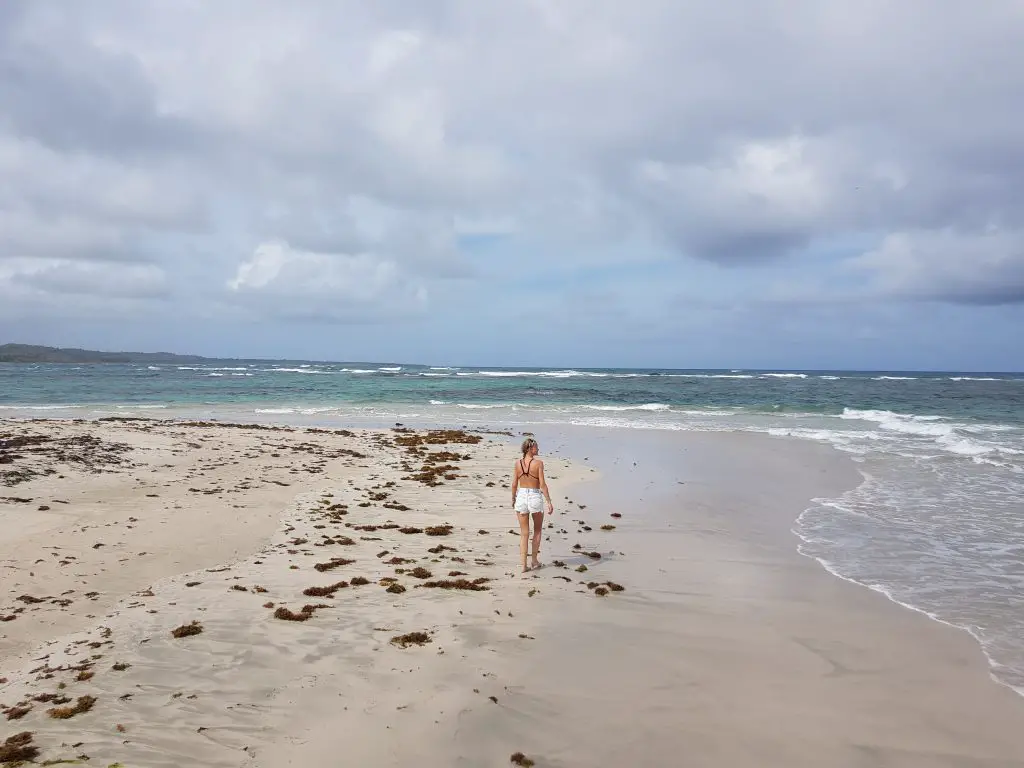 Anse Des Sables Beach is located a short drive from the Hewanorra international airport, which makes it a perfect place to visit after landing or just before your return flight. Just make sure you spend enough time there – it really is one of the best places to visit in St Lucia! 🙂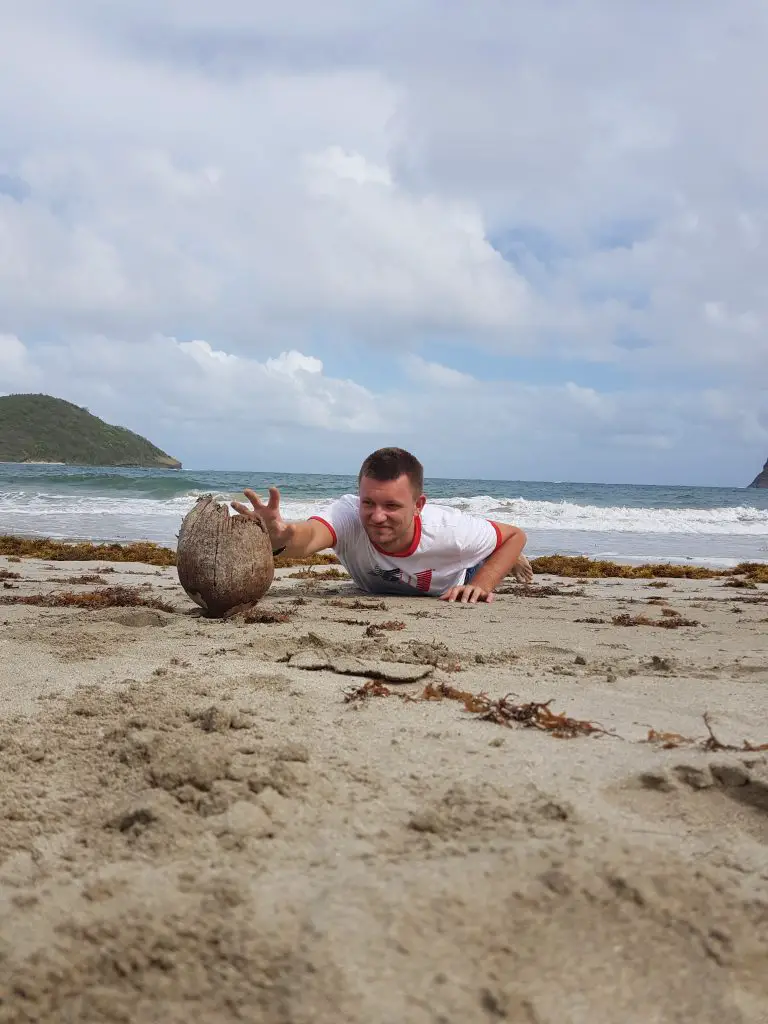 12. Diamond Falls
What to do in St Lucia Caribbean? You can find diamond… falls 😉
The district of Diamond Falls has plenty of attractions including stunning waterfalls and soothing thermal baths that give off an incredible colour thanks to the mineral deposits in the water. The baths at Diamond Falls were initially built for the French soldiers of King Louis XVI, and the history of the Estate can still be seen today.
This St Lucia waterfall really has to be seen!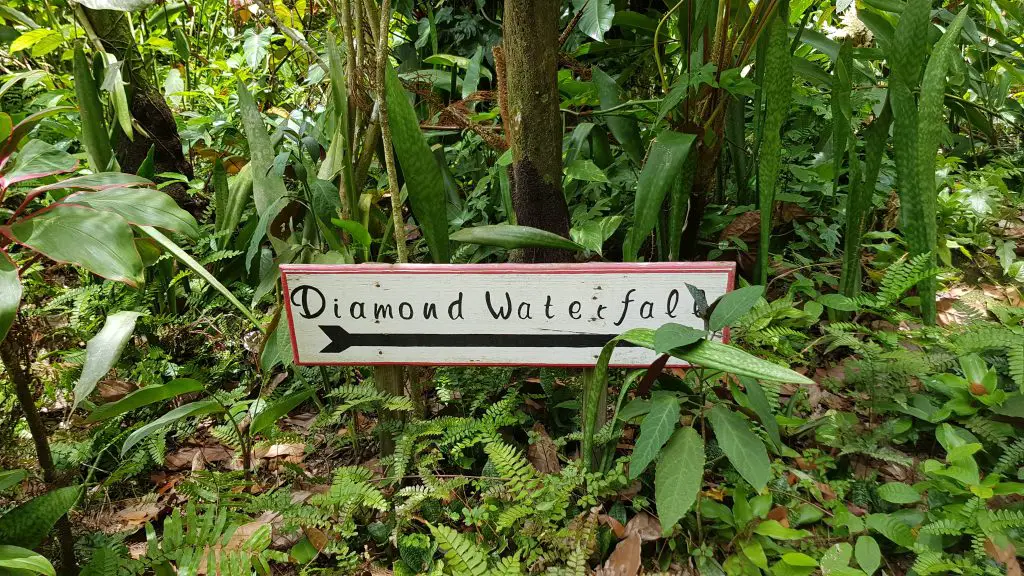 The outdoor baths and pools are available to use and afterwards enjoy an inviting Caribbean buffet as you tour the old mill and waterwheel on the estate.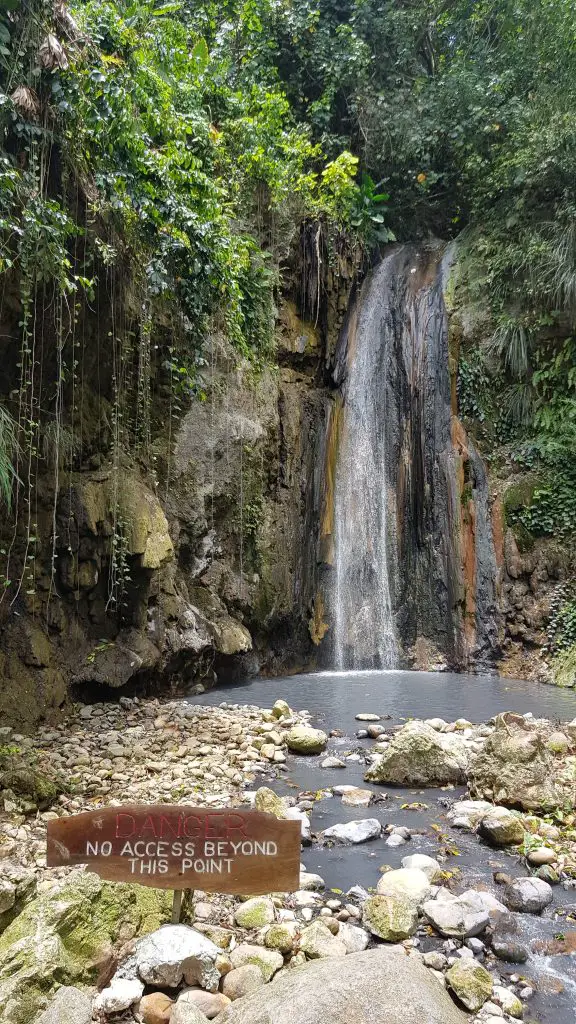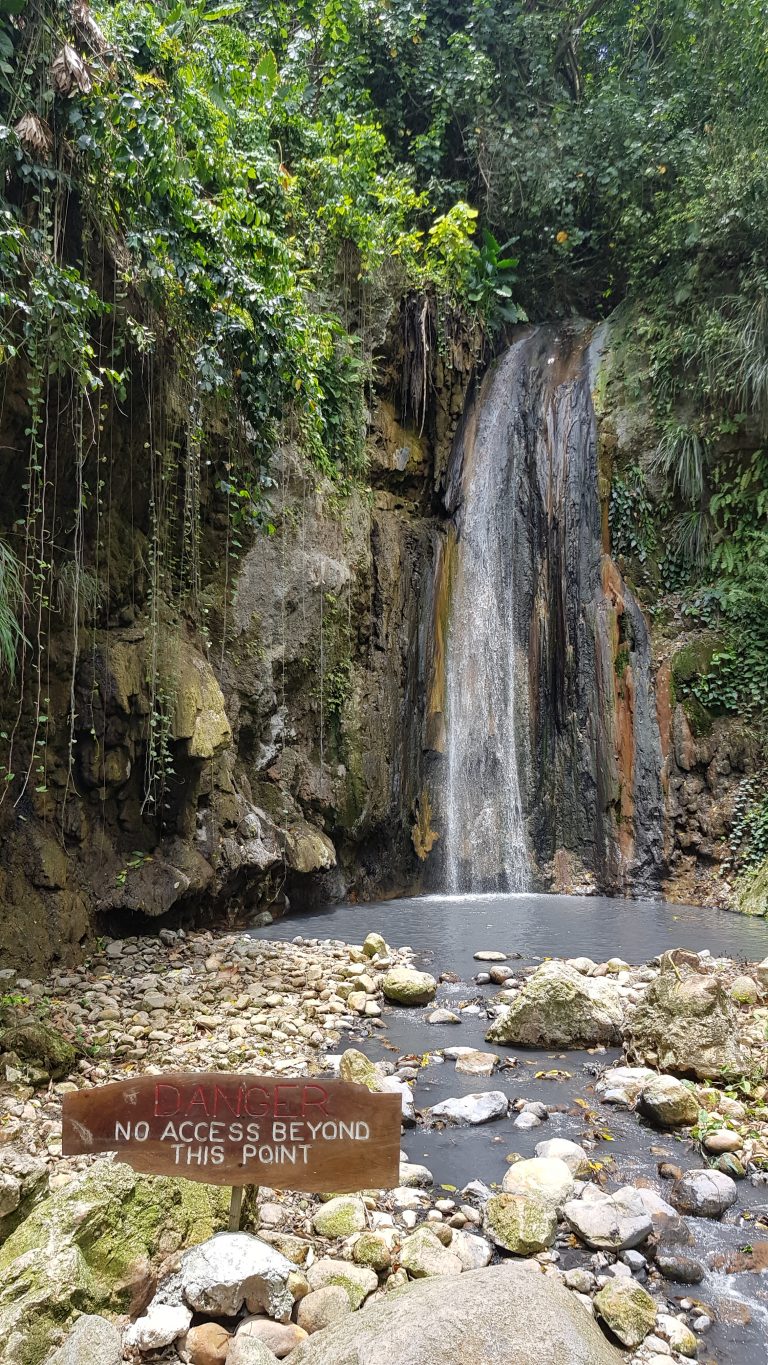 13. Botanical garden
Any things to see Saint Lucia for garden lovers?
As well as the waterfalls, Diamond Falls also have beautiful gardens which have plants from around the world. You'll honestly be blown away by how beautiful this place is and really is one of the best places to visit in St Lucia!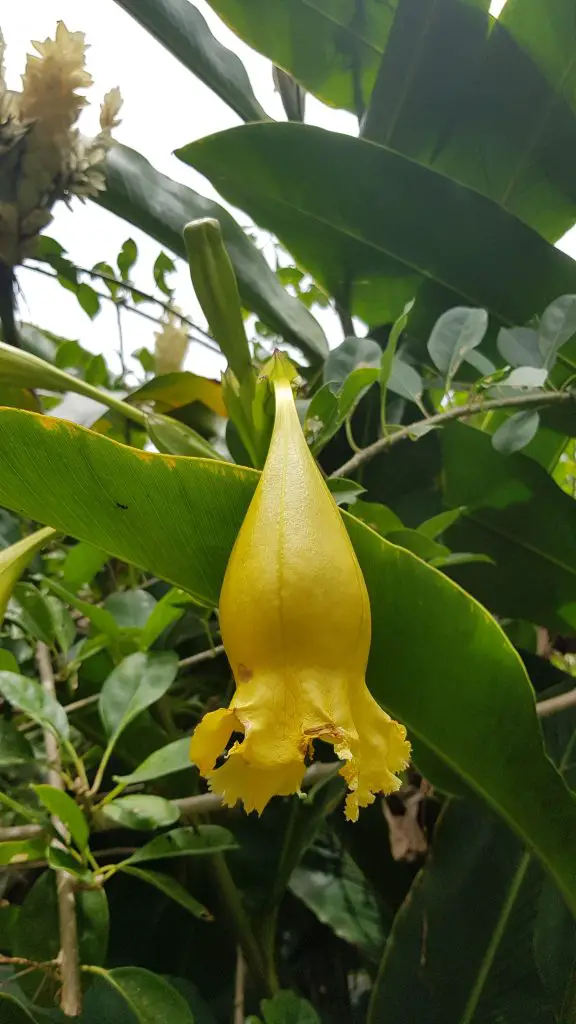 14. Enbas Saut Waterfalls
As well as Diamond Falls, St Lucia also is home to Enbas Saut waterfalls. Visitors can enjoy a beautiful waterfall trail that drifts through the slopes of Mount Gimie, lush rainforest and eventually takes you to waterfalls created through the volcanic rocks.
The Enbas Saut trail takes over two hours to experience and due to the terrain, requires a sturdy pair of shoes. It is still worth it as it's one of the top places to visit in St Lucia Caribbean!
15. Drive around St Lucia
Som of the best places to visit St Lucia can be seen from your car! Getting around St Lucia is very easy so make sure you get a car when hoing on holiday to St. Lucia.
Driving around St Lucia is fantastic for spotting birdlife and wildlife of the rainforest such as parrots, wrens and vultures. You can also marvel at the many exotic plants that grow here.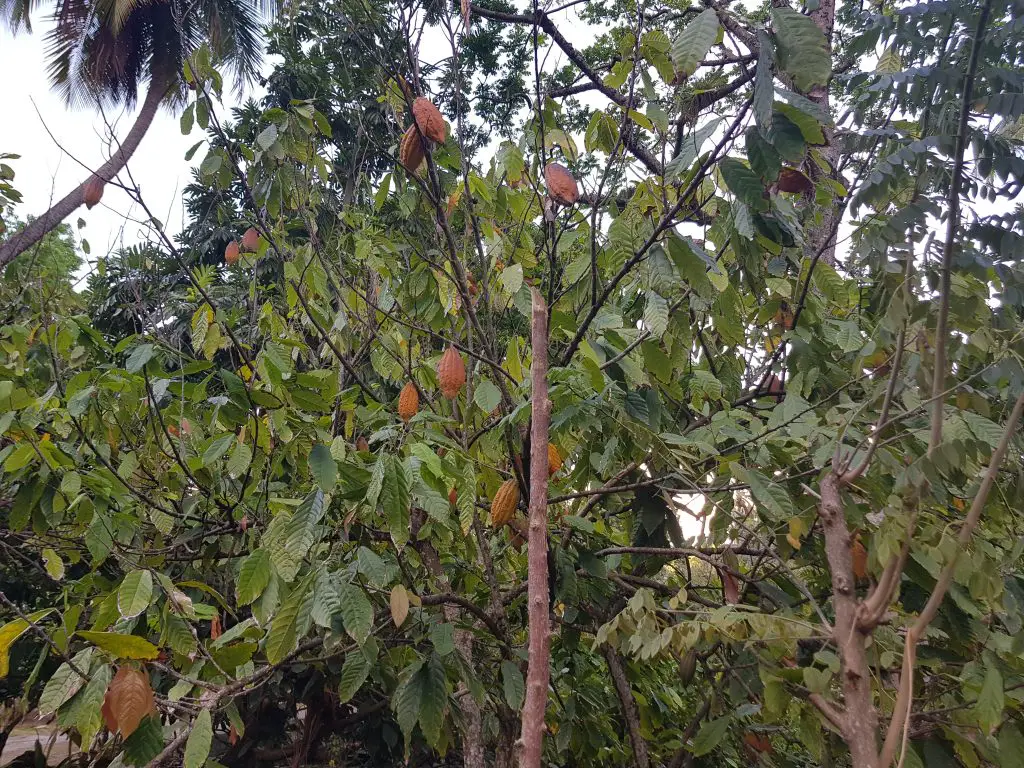 If spending a whole day in a car is not for you, then go for an hour drive through the rainforest in southern St Lucia. There are many stunning small roads, which can take you to some of the best viewing points on the island so you can enjoy breathtaking views of the area.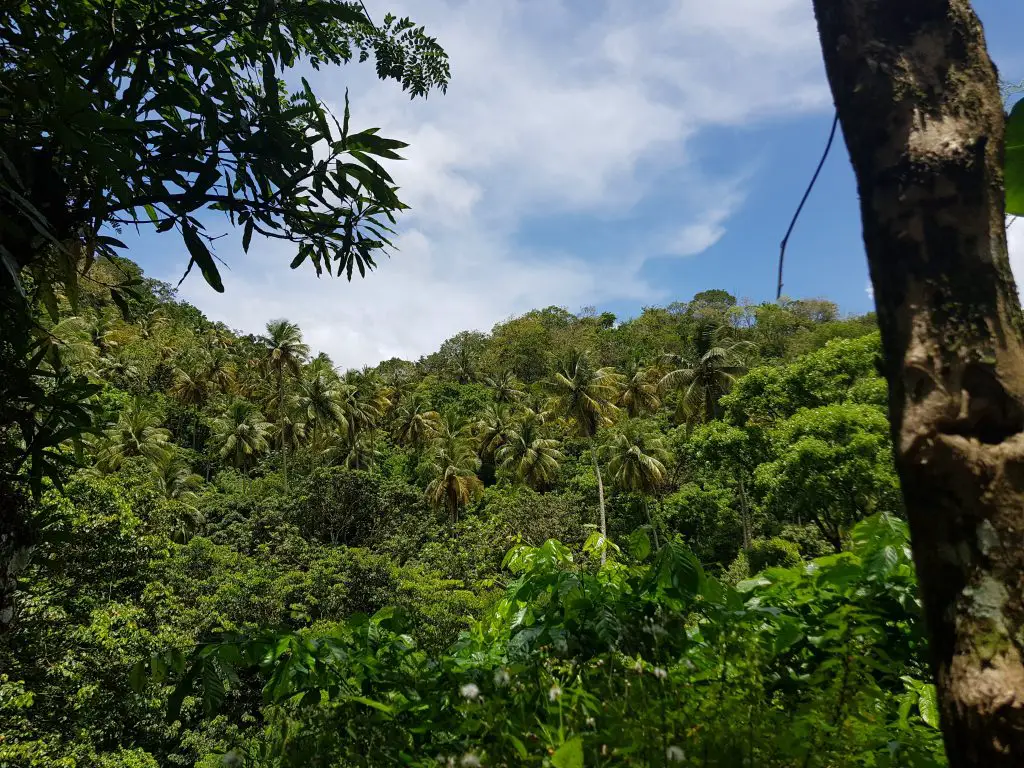 16. Enjoy St Lucia's finest bananas
OK, eating local bananas is one of the best things to do in Saint Lucia. It really is! 🙂
Did you know that St Lucia grows over 127 different varieties of bananas? During a trip across the island, you'll see plenty of banana farms and its only right to sample some of the best bananas in the world and taste the difference between the many varieties.
You may be surprised to see many banana trees covered with plastic bags. These bags are to protect the bananas from insects and birds and to ensure you get the taste the finest, unspoilt bananas that the island can provide!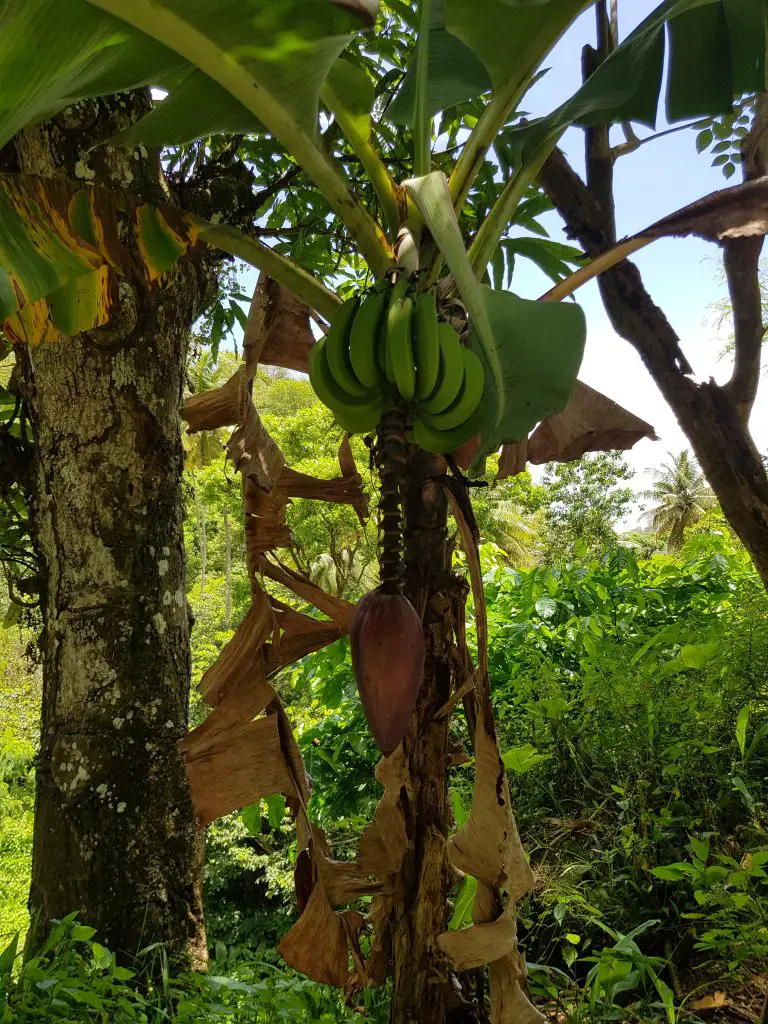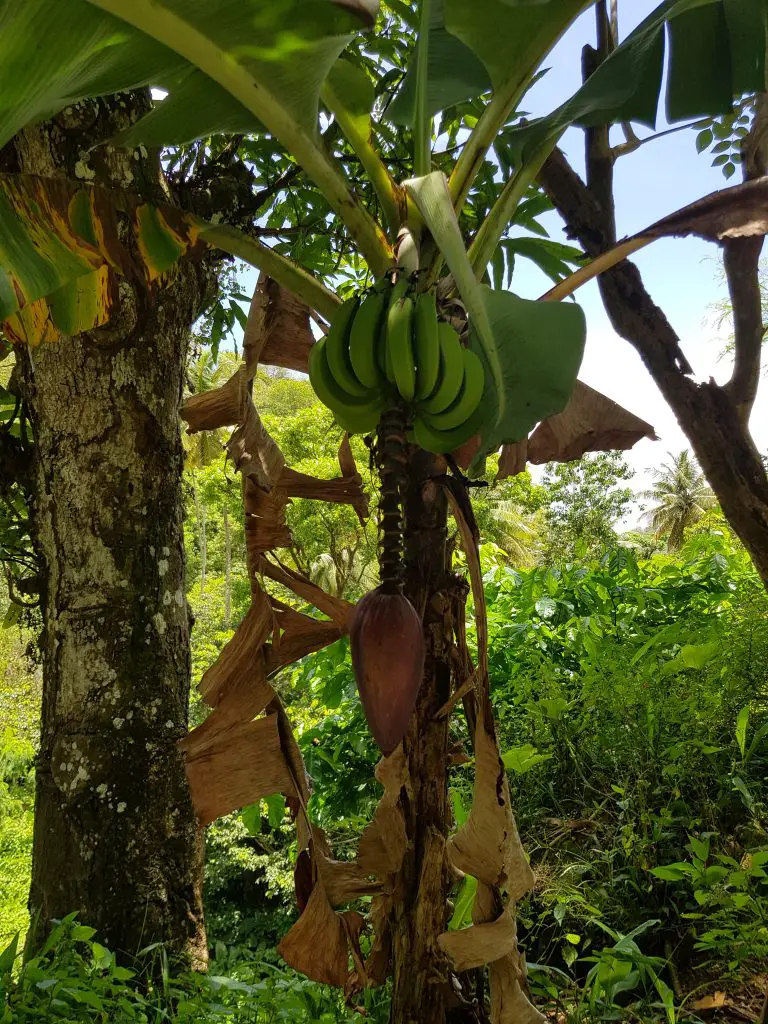 17. Soufrière
A picturesque fishing village Soufrière is the perfect place to while away time with its beauty, bustling life, shops and restaurants. After being founded in 1745, Soufrière offers a city market, a large church and a wharf which is now a popular restaurant.
This little village is a must see in St Lucia!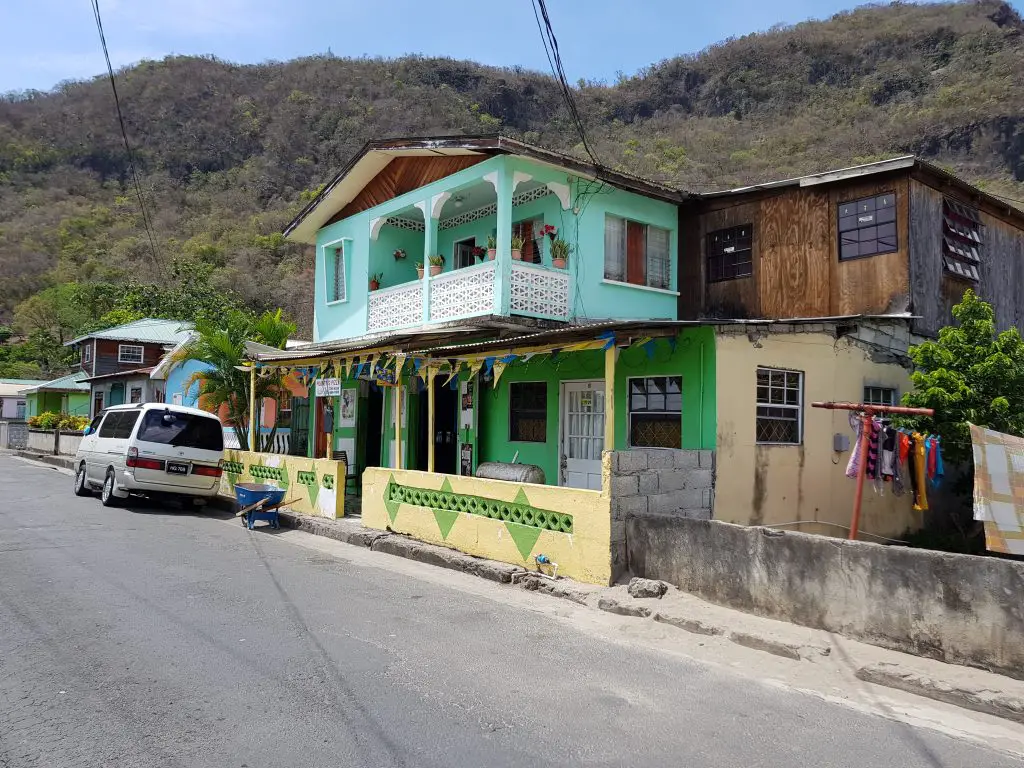 Perhaps Soufrière is best known as the birthplace of Josephine, the wife of Emperor Napoleon Bonaparte; however, it has had a fascinating history and played an important role during the French Revolution.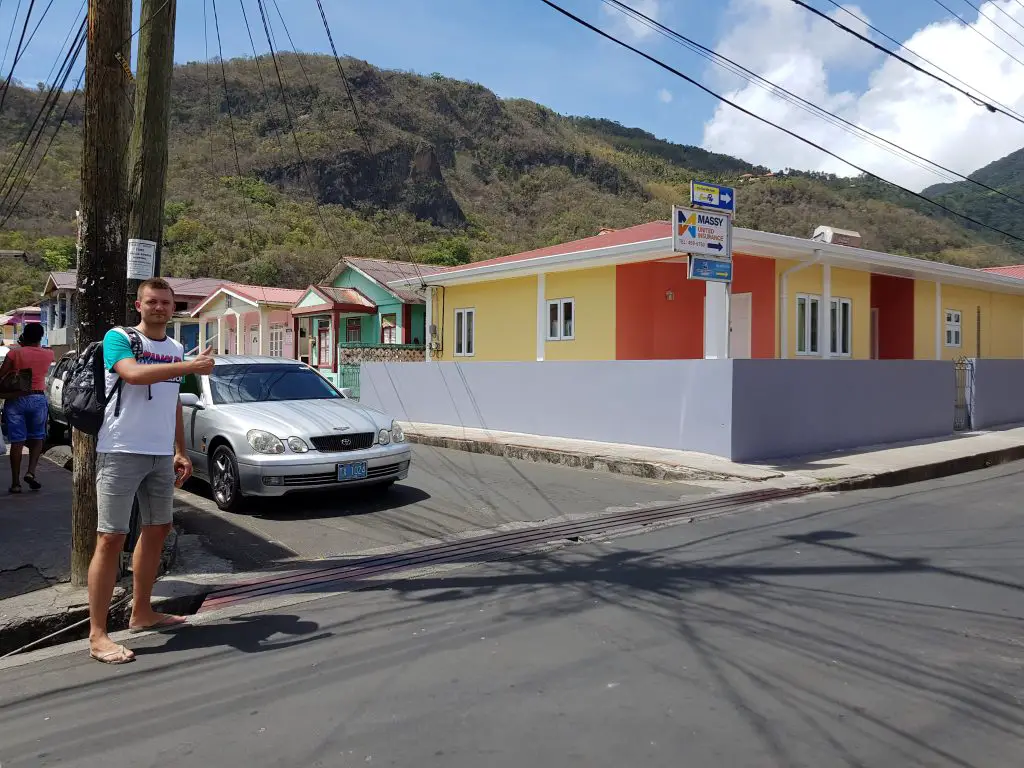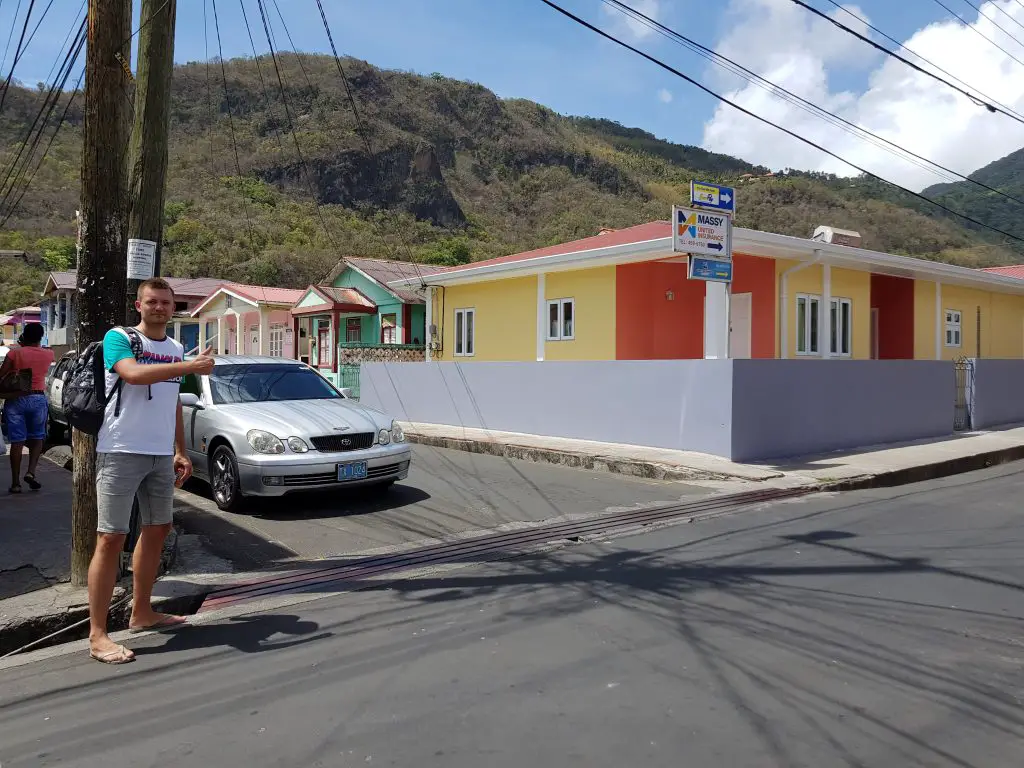 Now it is a place for tours, market visits and the general hustle and bustle of the island.
18. Soufrière beach park
On our list od St Lucia things to do and see are many beaches. And the Soufrière beach park is also in the top places to visit in St Lucia.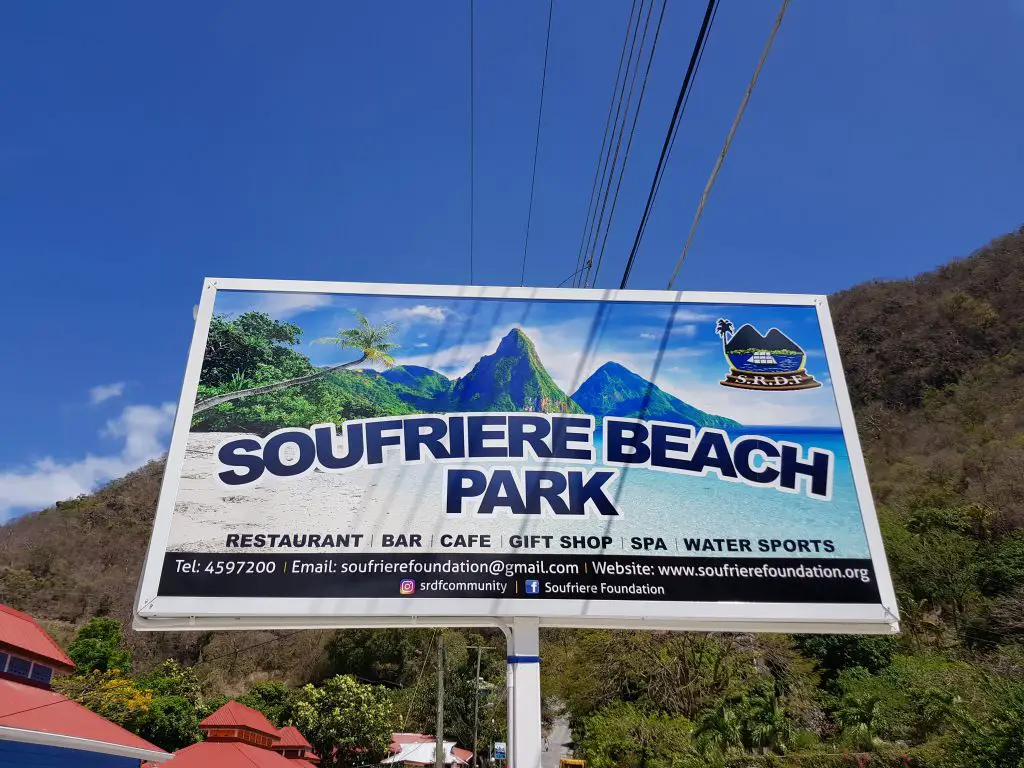 If you stay nearby, make sure you visit the Soufrière beach park.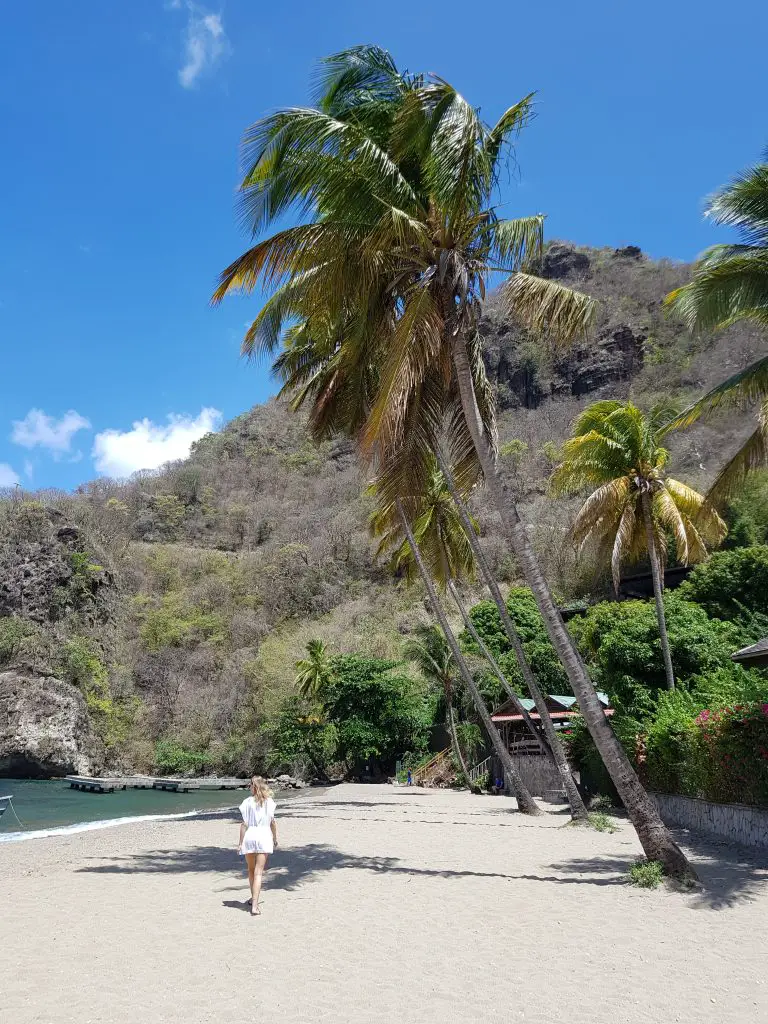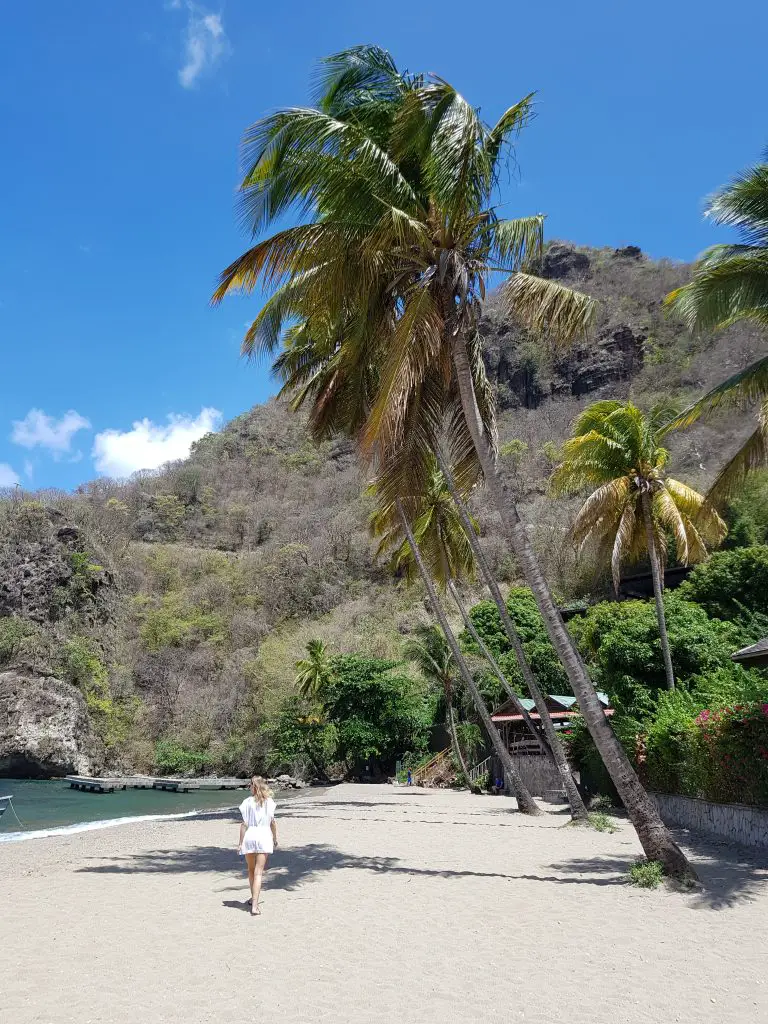 19. Morne Fortuné
Built by the British, Morne Fortuné involved fortifications in a strategic position in the mountains above the harbour, with a literal translation of Morne Fortuné as the 'hill of good luck'. However, the fortifications were not always successful with several battles between the French and British taking place here.
Now, visitors can still see the original fortifications built from 1803 and can wander around the old military building and monuments. The fortifications still offer fantastic views across the harbour and port of Castries. Here, you can also see the Government House, which is the official residence for the Governor-General of St Lucia and is a beautiful property with stunning private gardens.
20. Watch the sun go down
Some of the best things to do in St Lucia are… free!
There are many stunning spots to watch the sun going down! It almost feels like St Lucia was made for those type of views. Where to find the best place for sunset on St Lucia?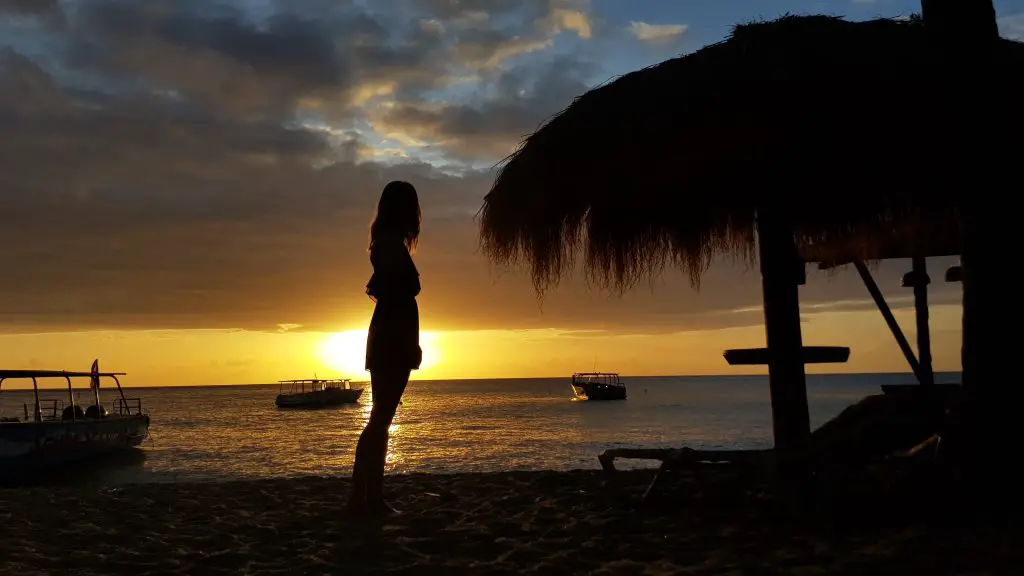 We would recommend going to Anse Chastanet beach and spend an evening at the Anse Chastanet Restaurant. There is nothing better than delicious Caribbean food, a piton and stunning sunset! One of the best things to do in St Lucia! 🙂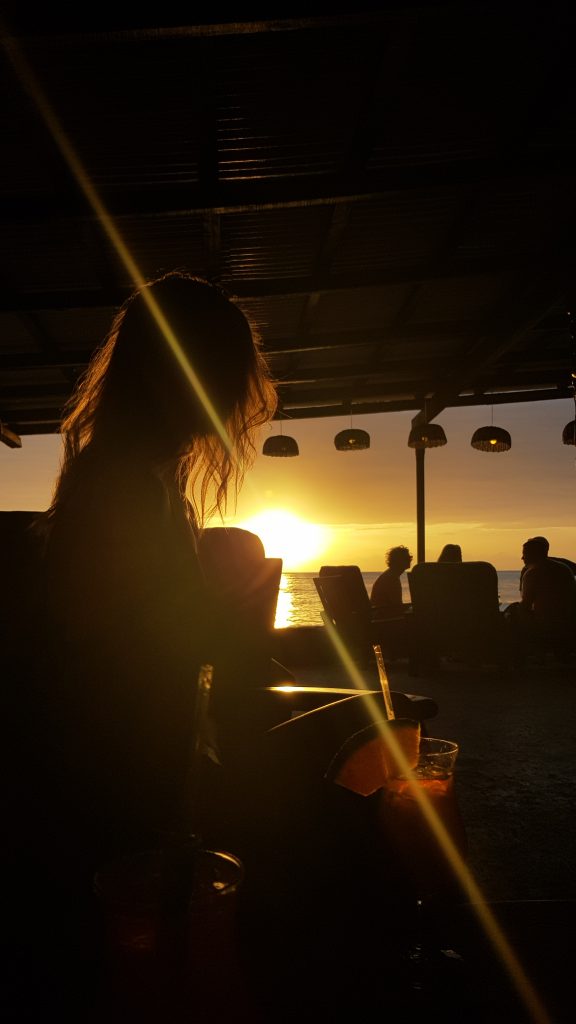 Is it worth visiting St Lucia?
We ahev visited many island but is St Lucia worth visiting? Yes!
From snorkelling at Anse Chastanet, spending a day at Marigot Bay to hiking the Pitons and surfing in Anse Des Sables Beach area – there are many amazing places to visit in St Lucia. If you have never been to this part of the world, book your trip today! You will love St Lucia as we did 🙂
Is St Lucia on your travel bucket list? With so many stunning things to do in St Lucia, the only question is how much time you need to see all those beautiful places!
Things to do in Saint Lucia FAQ
What food is St Lucia known for?
Wondering what food you need to try when you are in St Lucia? If you want a taste of the locals then you are going to need to sample the starchy fruit known as breadfruit. However, if this doesn't appeal to you then you will also be pleased to know that the locals can knock up a good banana cake too.
What is the best currency to use in St Lucia?
The currency in St Lucia is the Eastern Caribbean Dollar. However, if you want to pay in US Dollars then you will have no issues as most of the prices are displayed in $US 🙂
Does St Lucia require a visa? (US/UK)
If you are UK or US resident then you do not need to apply for a visa in order to take a holiday in St Lucia. You only need to have an up to date passport in order to enter the country and spend some time there.
FACTS ABOUT ST LUCIA:
Is St Lucia safe?
You are going to want to make sure that a holiday destination you travel to is safe and that you are not going to find yourself in any trouble. The good news is that St Lucia is safe to travel to.
There are some things that you need to keep in mind, such as keeping yourself protected in the sun and also protecting yourself from overly aggressive street vendors too.
What is the best time of year to visit St Lucia?
Want to make the most of your St Lucia holiday? If you do, then you are going to want to travel at the best time. The very best part of the year for a holiday to St Lucia are May and June. These months are not only great weather-wise, but you can also find a good deal on the accommodation too.
Best time to visit St Lucia? We visited this island in May which is probably the best time to visit Saint Lucia! 😉
Is there a rainy season in St Lucia?
The hottest weather in St Lucia is between June and August. If you are okay with wetter weather during your holiday then booking between August and November is when you are most likely to see rain. Although it comes as no surprise to learn that the weather is usually okay all year round.
Is it worth visiting other Caribbean islands?
You can't get wrong with only of the islands! The Caribbean is one of the most stunning regions in the world. Looking for the best place to visit? This isn't an easy task! With more than 700 islands, islets, reefs and cays there are many stunning islands to visit.
Whether you are looking for the best things to do in Guadeloupe, a private island in Panama or just want to tour other islands seen in "Pirates of the Caribbean", you can be sure of one thing – you will LOVE all the Caribbean islands 🙂
Are there snakes in St Lucia?
If you are not a fan of snakes then unfortunately you are going to find that there are a few different types of snakes on the island. There are four in fact and they are fully protected. There are some of the snakes that are poisonous, however, these are not likely to bite.
Do I need vaccines for St. Lucia?
Planning a trip to St Lucia? If you are then you need to think about whether or not you need any vaccines in order to travel. There a few recommended vaccines that you may need to organise this includes:
Hepatitis A and B
typhoid
yellow fever
rabies
polio
measles
mumps
rubella
Do I need an adapter in St Lucia? (US/UK)
If you are travelling from the UK then you will be pleased to know that the household voltage in St Lucia is the same as the UK. The plug socket itself is a three-prong type such as you see in the UK.
If you are travelling from Florida or other parts of the US, then you will need to make sure that you have an adaptor.
Can I drink the water in St Lucia?
Those who are having a holiday in St Lucia will be pleased to know that you can turn the tap on and enjoy the water. The only thing that you might find is that the flavour is slightly different to what you may be used to, this is due to the chlorine that is used to make sure that the water is safe.
Even that it's OK to drink tap water we still recommend buying some bottled!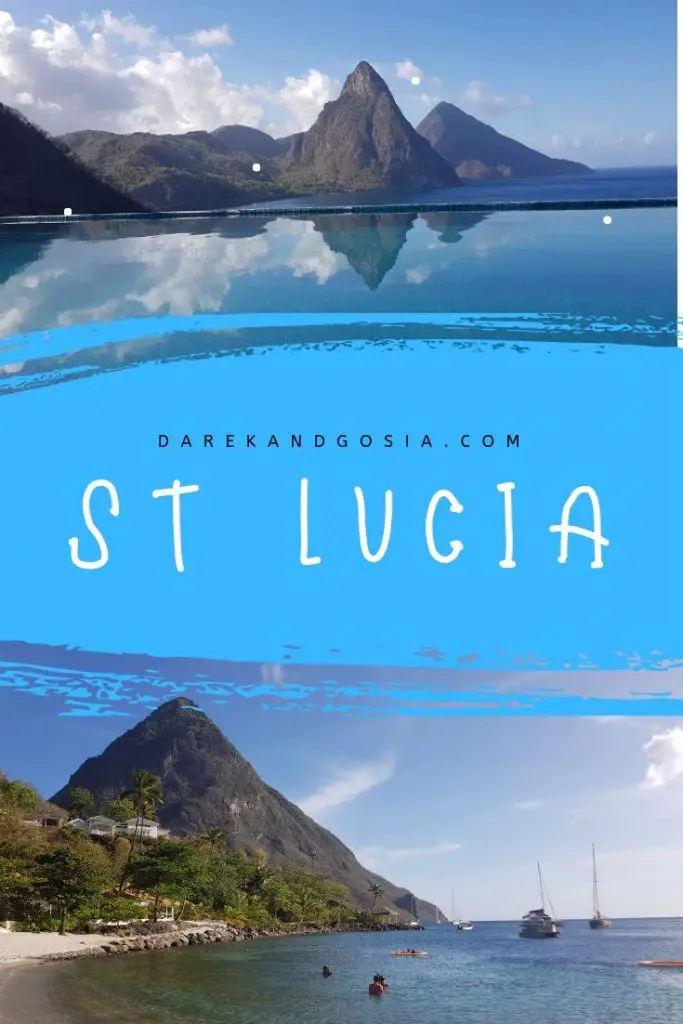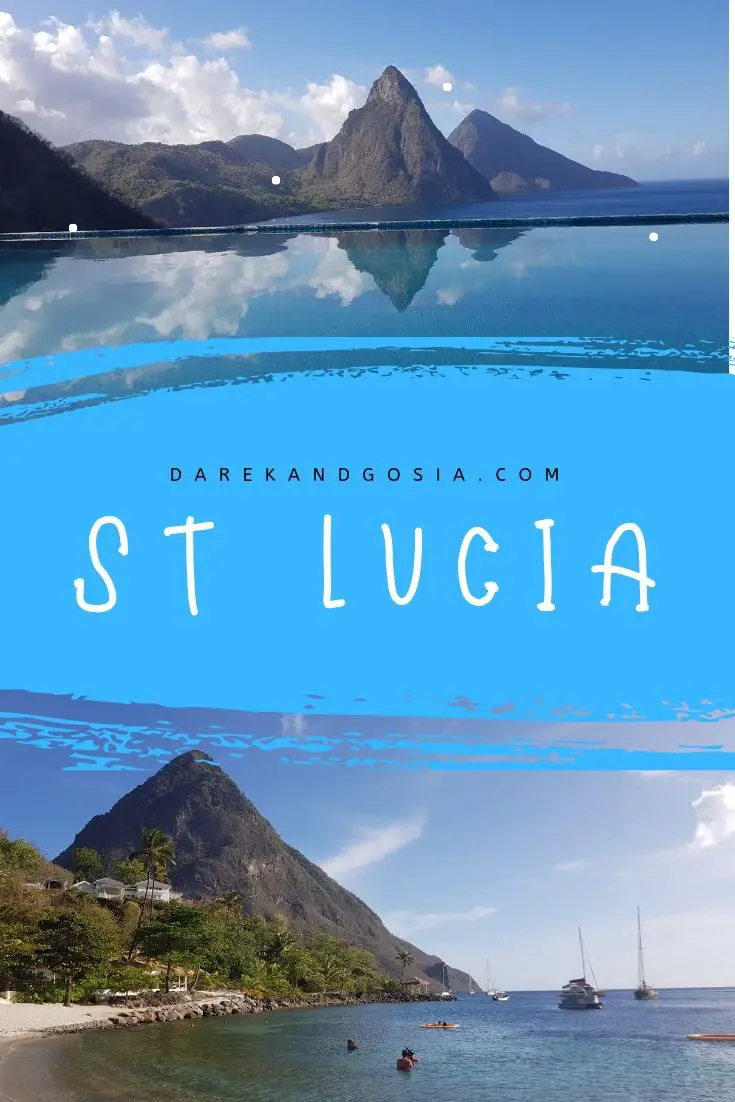 Articles you may like: