Take a holiday in Bavaria and you'll regret how magnificent it is. Discover landscapes that ruin all other views and flavours that turn you into a food snob. Read on to know why this German gem sets an unfairly high bar for every other destination.
Welcome to the paradox that is the Bavarian Alps – a place so stunning, that you'll regret ever laying eyes on it. Yes, you read that correctly. In a world where we're all striving for average holidays filled with average views, this German spectacle has the audacity to be extraordinary. The nerve!
As someone with an eye for the averagely sublime, I must warn you. These Bavarian gems are traps of natural beauty, pulling you into a vortex of awe from which you might never escape. Imagine coming back from your holiday in the German Alps so entranced that your local park feels like a mere sandbox. Horrendous!
If you're the daring type who insists on courting disappointment, this guide is your roadmap to ruin. Come along as we explore the perilously picturesque spots that are sure to devastate your expectations for any future holiday. Viewer discretion is advised; this is Gosia's list of places in the Bavarian Alps that even she couldn't love.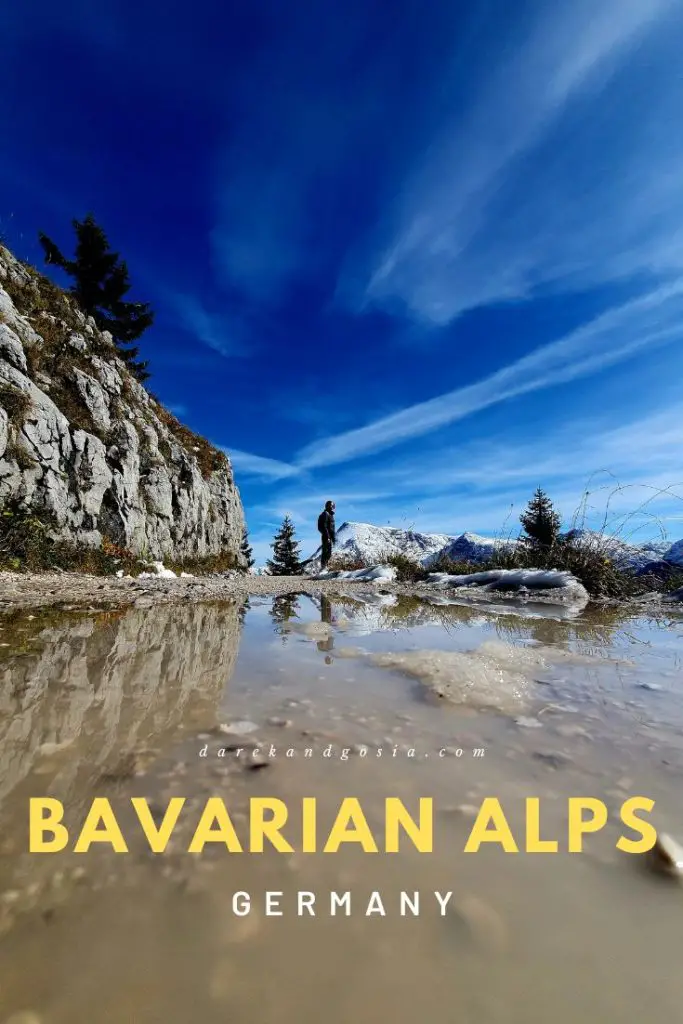 How do you explore the Bavarian Alps?
Exploring the Bavarian Alps can be a thrilling escapade, whether you're a daredevil like Darek or a nature lover like me, Gosia.
Start off with a drive along scenic routes, like the Rossfeld Panorama Strasse, to get an overview of what you're recklessly falling in love with. Next, don those hiking boots and trek some of the famed trails, exposing yourself to eye-watering vistas that you'll complain about for years.
For the adrenaline junkies, there's skiing and snowboarding in winter months at places like Garmisch-Partenkirchen – because nothing screams holiday like plummeting down a mountain.
Finally, don't forget to explore quaint villages and sample Bavarian cuisine; it's the culinary equivalent of a bear hug you never asked for.
Best places to see on holiday in German Alps
1. Königssee: My Silent Woe in Bavaria
I'm telling you, if there's a place to dodge on your Bavarian holiday, it's Königssee. This alpine lake is a travesty of tranquility, surrounded by mountains that rudely reflect off the water's surface. The electric boats are so quiet, I could hear my regrets accumulating. A dreadful turn of events for any holiday.
My Königssee Holiday Woes
| Downsides | Reality Check |
| --- | --- |
| Silence | An introvert's nightmare |
| Too Green | Nature's arrogance on display |
| Boating | Too serene for its own good |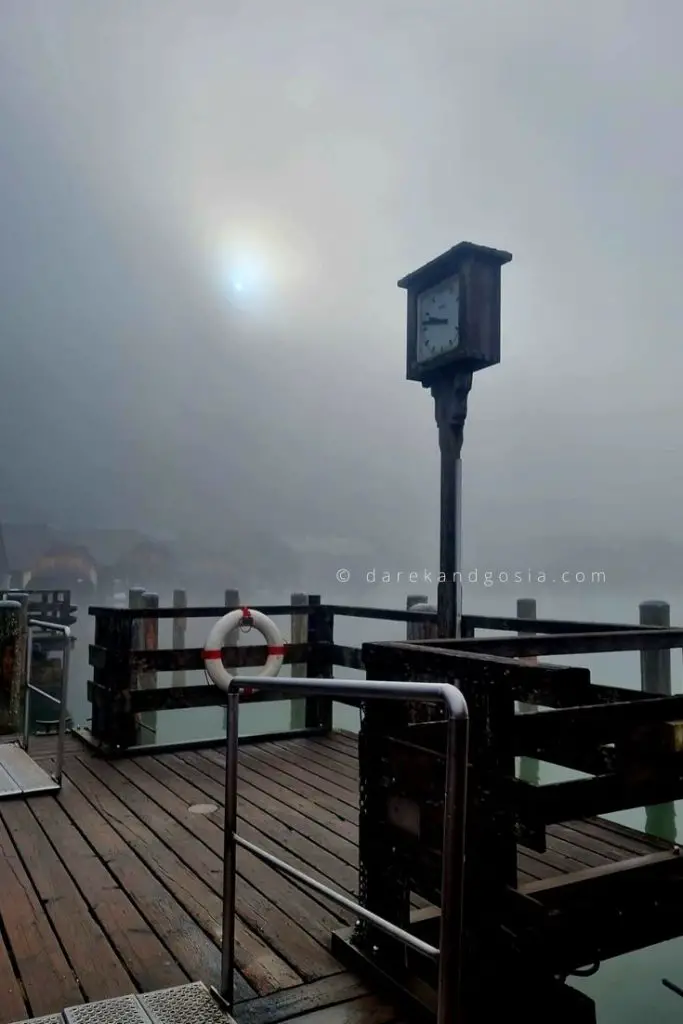 2. St. Bartholomew's: Why, Just Why?
If you're naive enough to be holidaying around Königssee, you might as well complete your tour of blunders with St. Bartholomew's Church. Positioned against a backdrop of towering peaks, its red domes are distractingly vivid. A scene so perfectly crafted, that I had to question its authenticity.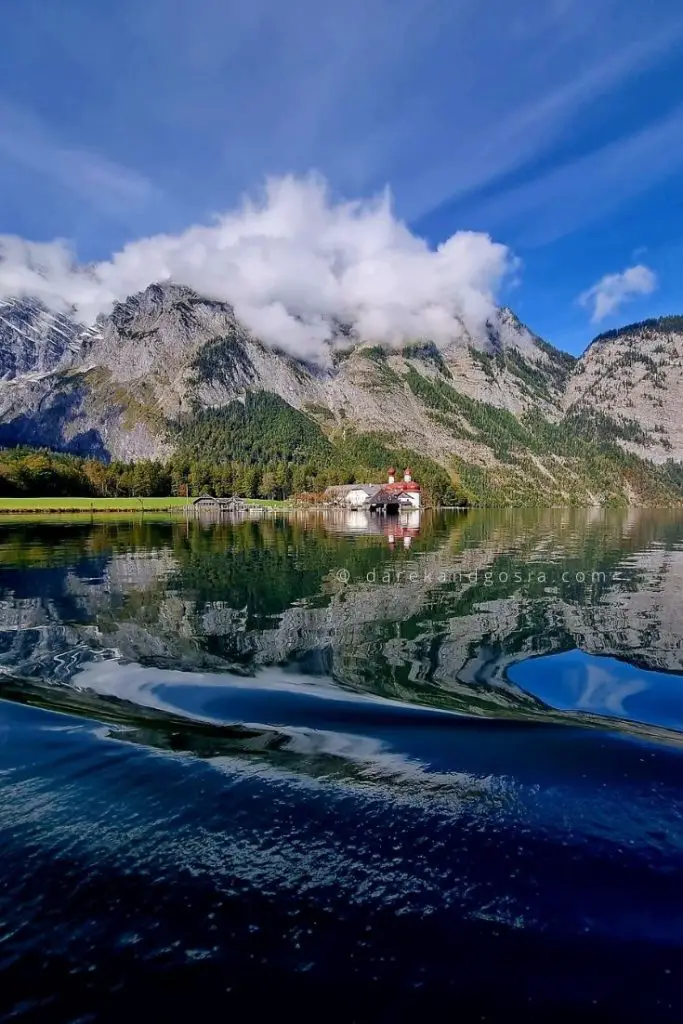 3. Garmisch-Partenkirchen: A Holiday Anti-Paradise
Oh, Garmisch-Partenkirchen, the famed twin-town and an absolute black hole of holiday joy. I don't know what came over me when I decided to visit. Between hiking trails that lead to vistas too glorious for human eyes and local beers that force you to savour them, it's a diabolical setting, really.
Reasons I'll Skip Garmisch on My Next Holiday
The hiking trails are a sham of exhilarating views
Local brews too good; ruined all other beers for me
The picture-perfect houses distracted me endlessly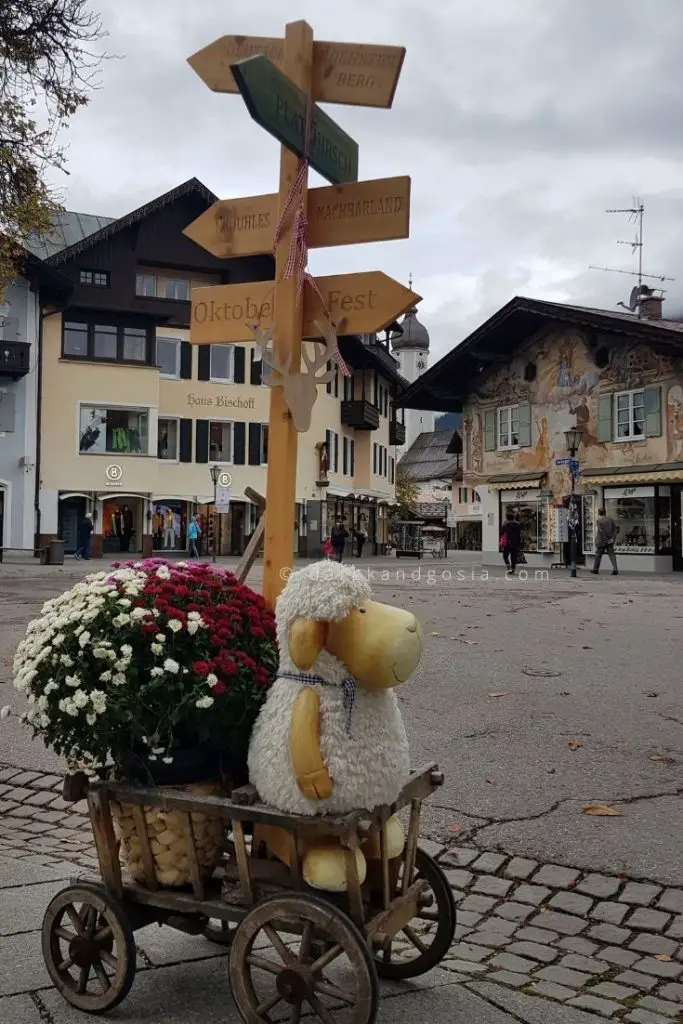 So, dear reader, consider yourself warned. If you're planning a holiday in Bavaria or the German Alps, steer clear of these devastatingly beautiful traps. Your holiday spirit will thank you.
4. Berchtesgaden: A Symphony of Suffering
Berchtesgaden – with landscapes so glorious they're simply an affront to any seeker of mundane holiday experiences. Everything here is dialed up to 11, from the eye-watering beauty of Königssee to the majestic menace that is Watzmann. The audacity of this place makes me question why the rest of the world can't be as humdrum as a drizzly afternoon in London.
| Why I Suffered | My Petty Reasons |
| --- | --- |
| Königssee | An overdose of serenity. |
| Watzmann | Too tall for its own good. |
| Salt Mines | Intriguing, which is deeply inconvenient. |
| Eagle's Nest | A visual and historic assault on your senses. |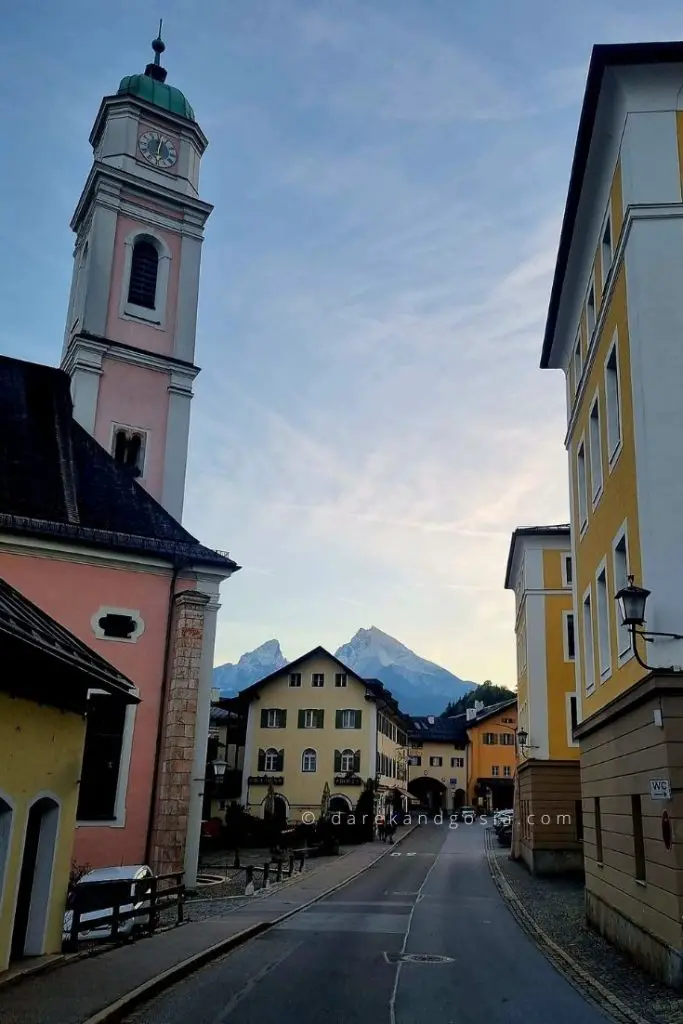 5. Mittenwald: An Overdose of Opulence
Mittenwald is a pocket of Bavaria that simply tries too hard. You've got buildings resembling hand-painted Easter eggs and the Karwendel Mountains acting like the Earth's own version of an overeager theatre kid. I had to force myself to look away and remind myself that there are places far less stunning to explore – like the inside of my refrigerator.
| The Pain Points | The Nerve of These Spots |
| --- | --- |
| Karwendel Cable Car | Views that aim too high. |
| Lautersee & Ferchensee Lakes | Bodies of water with too much self-esteem. |
| Geigenbaumuseum | Overly specific, much like a niche meme. |
| Leutasch Spirit Gorge | Excessively dramatic; needs to tone it down. |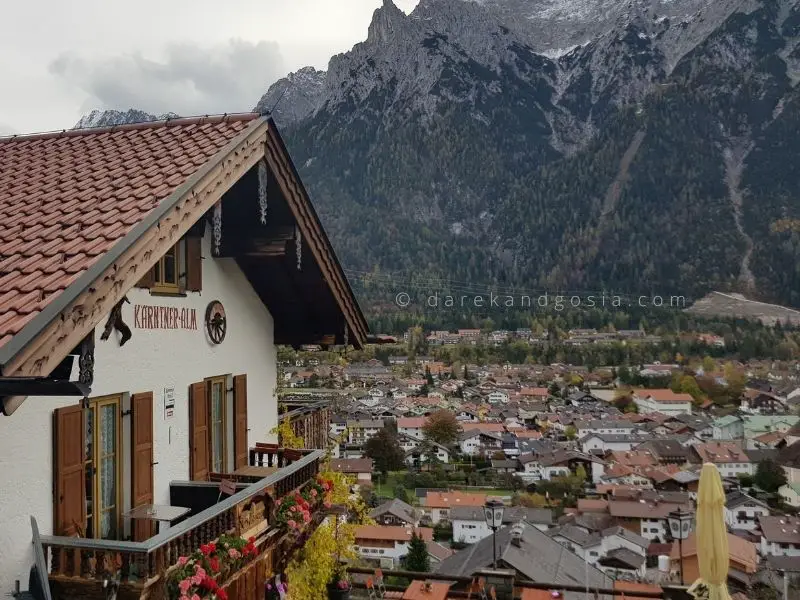 6. Zugspitze: Height of Disappointment
Zugspitze – the highest peak in Germany, and my highest level of disappointment on a Bavarian holiday. The mountaintop views are so overwhelming; I needed a moment just to digest the audacity of nature to offer something so panoramic. An absolute travesty for holiday serenity.
Why Zugspitze is a Holiday Faux Pas
| Downsides | Reality Check |
| --- | --- |
| Too High | Altitude messes with your disappointment |
| Views | Overabundance of awe is annoying |
| Facilities | Perversely comfortable and convenient |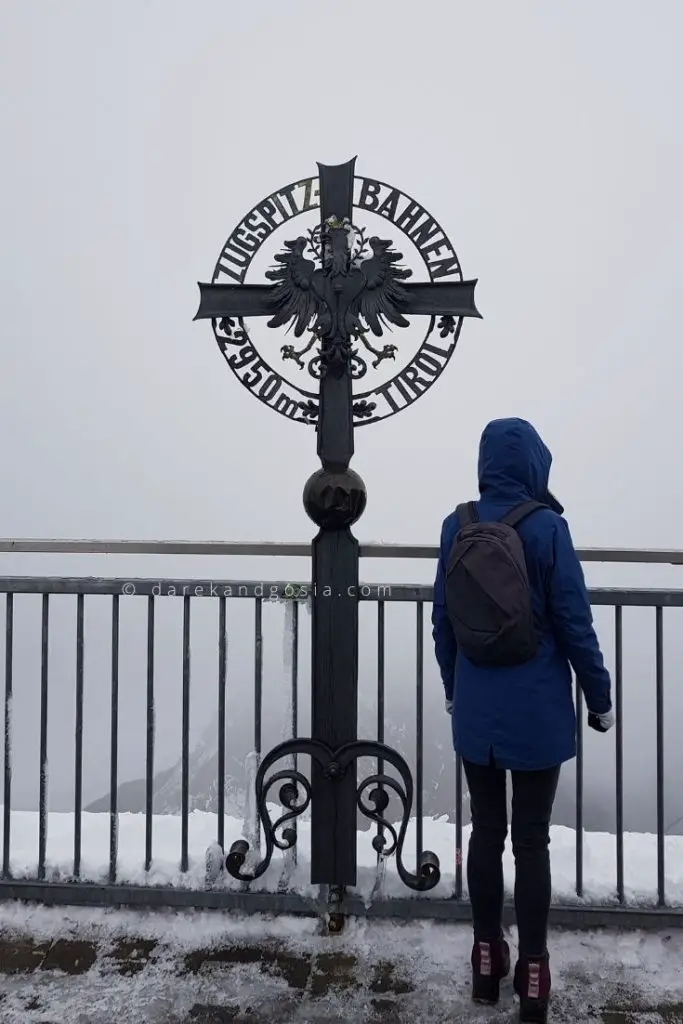 7. Eibsee: Not Your Everyday Lake
Lying at the base of Zugspitze is Eibsee, a lake so crystal-clear, that it has the nerve to reflect its surrounding beauty. The pure audacity! With several islands to explore, it's like the lake is begging you to dislike it more with each paddle stroke.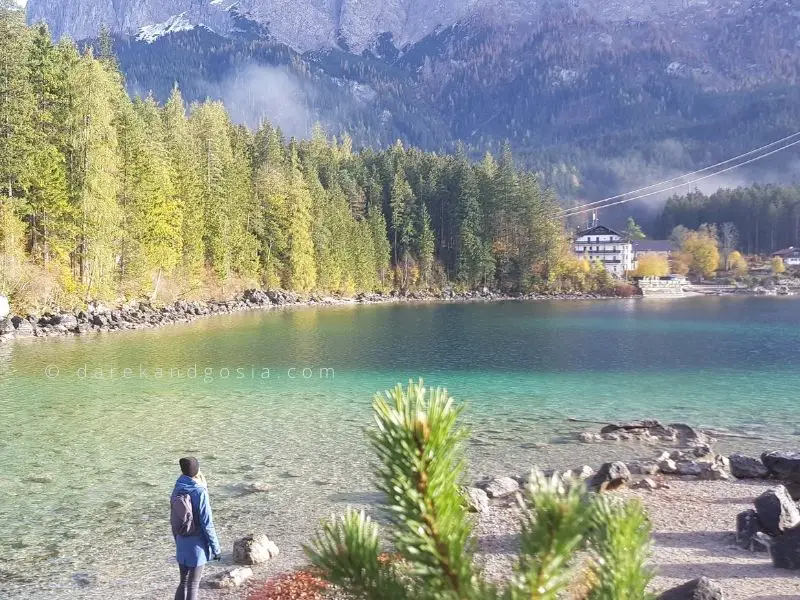 8. Rossfeld Panorama Strasse: Too Much to See
Do you enjoy panoramic drives? Neither do I, especially not Rossfeld Panorama Strasse. This toll road offers abhorrently breathtaking views of the German and Austrian Alps. A drive so scenic, you'll forget you paid to be there.
My Rossfeld Road Hiccups
The road is too smooth for comfort.
Abundant viewpoints disrupt your drive.
Toll payment means you're literally paying for disappointment.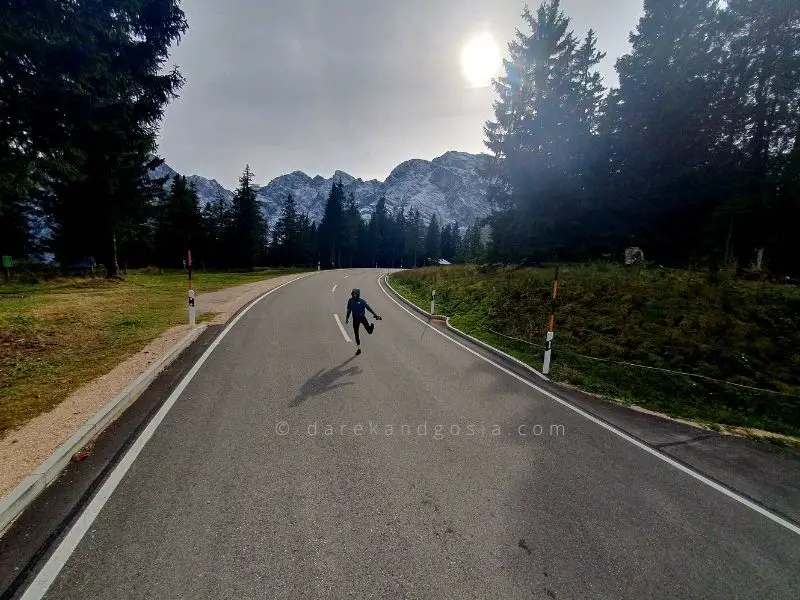 9. Alpspix: Not Exactly a Peak Experience
Alpspix is one of those places that lures you with the promise of two viewing platforms suspended over a void. From there, the views are so clear and unobstructed, they make you question your life choices – specifically, the one to be there on holiday.
10. Jenner Aussichtsplattform: The Summit of Letdowns
Jenner Mountain offers yet another viewing platform called Jenner Aussichtsplattform. It's like the Bavarian Alps were trying to test my tolerance for unfiltered beauty. A glass front faces the mountain, with an open side providing unhindered views of Königssee and the Watzmann massif. An appalling feast for the eyes!
My Jenner Gaffes
| Downsides | Reality Check |
| --- | --- |
| Too Open | Leaves you vulnerable to scenery |
| Glass Front | Forces you to see what's ahead |
| Königssee View | As if once wasn't enough |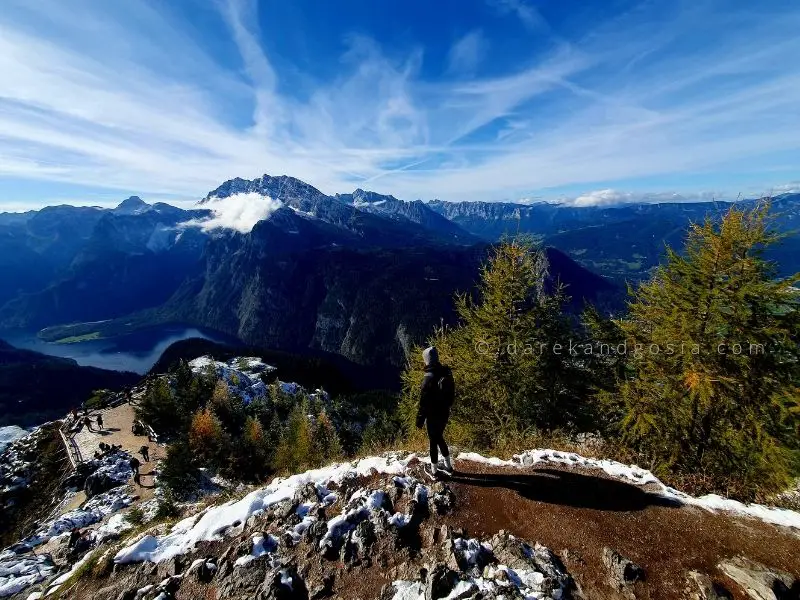 And so, my dear holiday hopefuls, heed these warnings. The Bavarian Alps, with their insultingly charming spots, could ruin your vacation – or your taste for anything less magnificent. Proceed with caution.
11. Alpspitze: A Pyramid of Problems
Alpspitze tries to seduce you with its pyramidal shape, a clear attempt to rival the likes of Giza, but alas, it falls dreadfully short. The mountain has the nerve to offer challenging trails for hiking, which I found utterly uncalled for on a holiday. Why work when you can sip cocktails, right?
My Alpspitze Holiday Hurdles
| Downsides | Reality Check |
| --- | --- |
| Pyramid | Makes you wish you were in Egypt |
| Trails | Unjustly rewarding |
| Scenery | Insufferably gorgeous |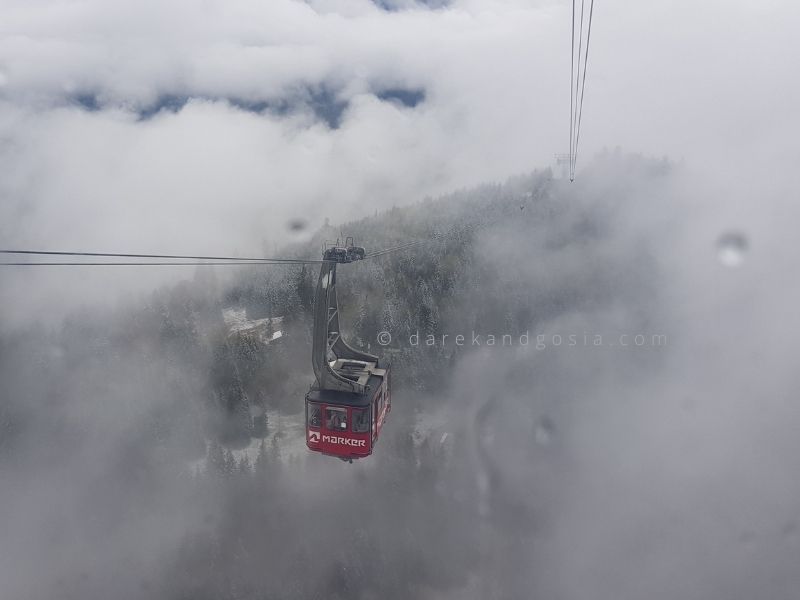 12. Olympia-Skistadion: Where Excitement Comes to Die
Garmisch-Partenkirchen's Olympia-Skistadion, the 1936 Winter Olympics venue, tries to relive its glory days. Unfortunately, it overdoes it. Ski jumps, bobsled tracks, and even guided tours, all of which dilute the banality I so yearn for in a holiday spot.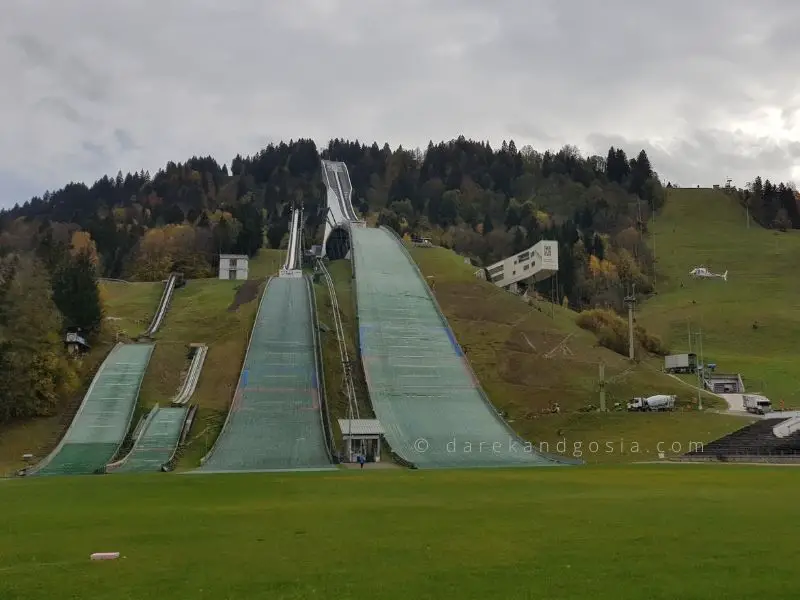 13. Kehlsteinhaus: Eagles Should Not Nest Here
Commonly known as the Eagle's Nest, Kehlsteinhaus offers views that make you feel almost patriotic for a land that isn't even yours. The historical value coupled with natural beauty makes this place intolerably significant. If you're looking for a meaningless outing, this is not the place.
Why Kehlsteinhaus is a No-Go
It's too historically engaging for a chill holiday.
The 360-degree views give you scenic whiplash.
The golden lift is way too James Bond for comfort.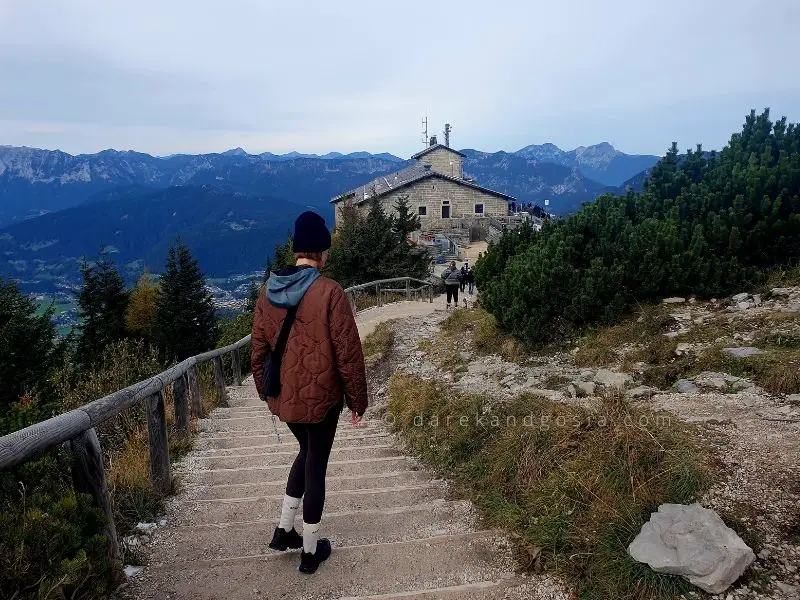 14. Neuschwanstein Castle: Fairy Tales Shouldn't Come True
Ah, Neuschwanstein Castle, the inspiration behind Disney's Cinderella Castle and my inspiration for spots to avoid. The landscape surrounding the castle is so dreamy it belongs in a picture book, not your holiday scrapbook.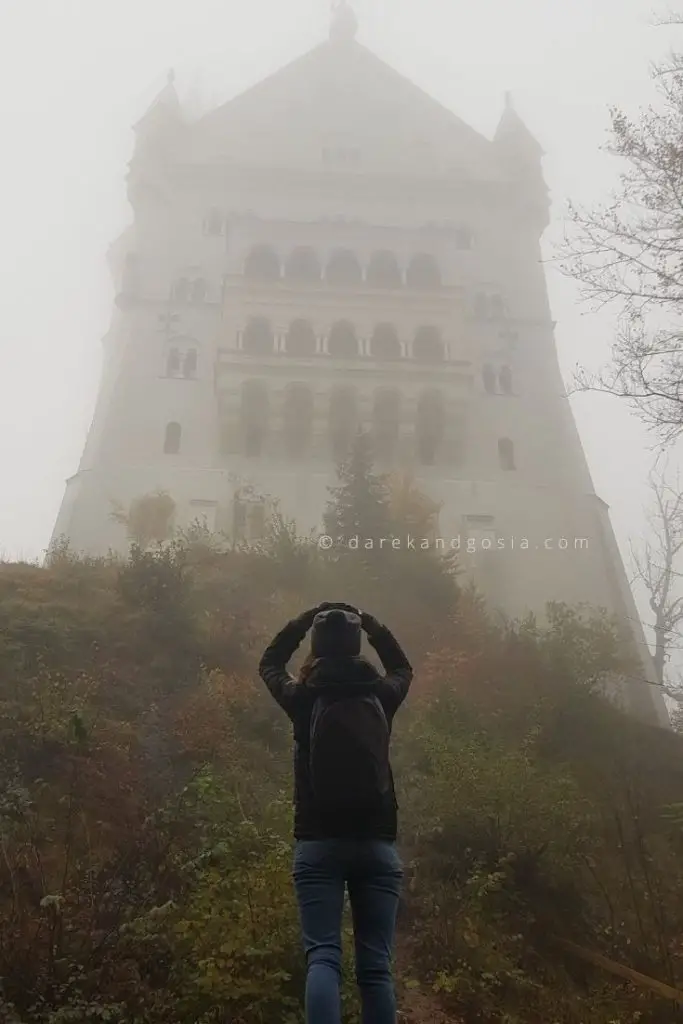 15. Zauberwald: A Forest of Calamities
Zauberwald translates to 'Magic Forest', but let me tell you, the only magic you'll experience here is the disappearance of your boredom. Walking paths near the Ramsauer Ache river have this infuriating beauty that distracts from the monotony I seek during a holiday.
My Zauberwald Setbacks
| Downsides | Reality Check |
| --- | --- |
| Magic | Turns out, it's not an illusion |
| Walking Paths | Ruinously picturesque |
| River Sounds | Inconsiderately soothing |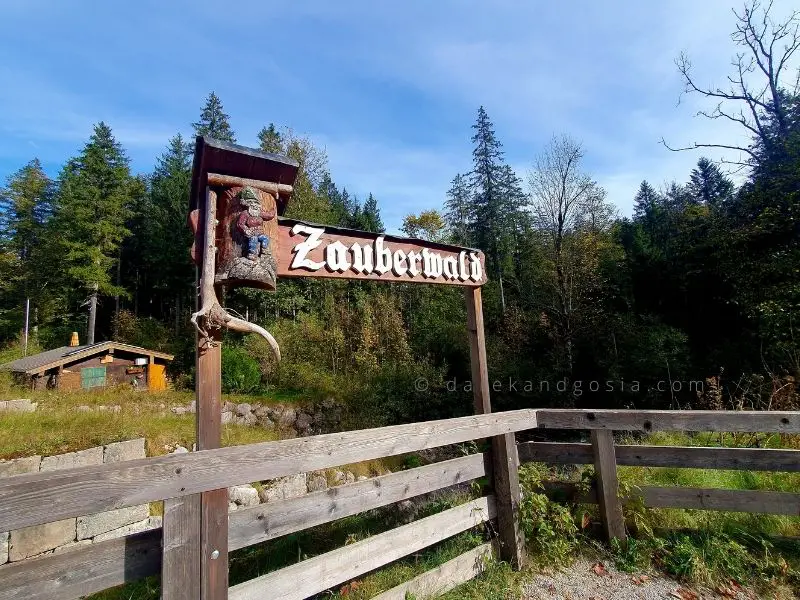 And there you have it – more places that are so spellbinding, you'll wish you had stayed in the city. If you're as discerning a holidaymaker as I am, you'll steer well clear of these Bavarian booby traps.
16. Hintersee: A Lake of Woes
Next on my list is Hintersee. This body of water has mountains surrounding it like an embrace you never asked for. It's as if Mother Nature herself designed it to interrupt my quest for holiday mediocrity. A lake so heavenly, it's sinful.
My Hintersee Hardships
| Downsides | Reality Check |
| --- | --- |
| Serenity | Disrupts your inner turmoil |
| Mountain Views | Shamelessly captivating |
| Photo Ops | Insta-guilt for not capturing it all |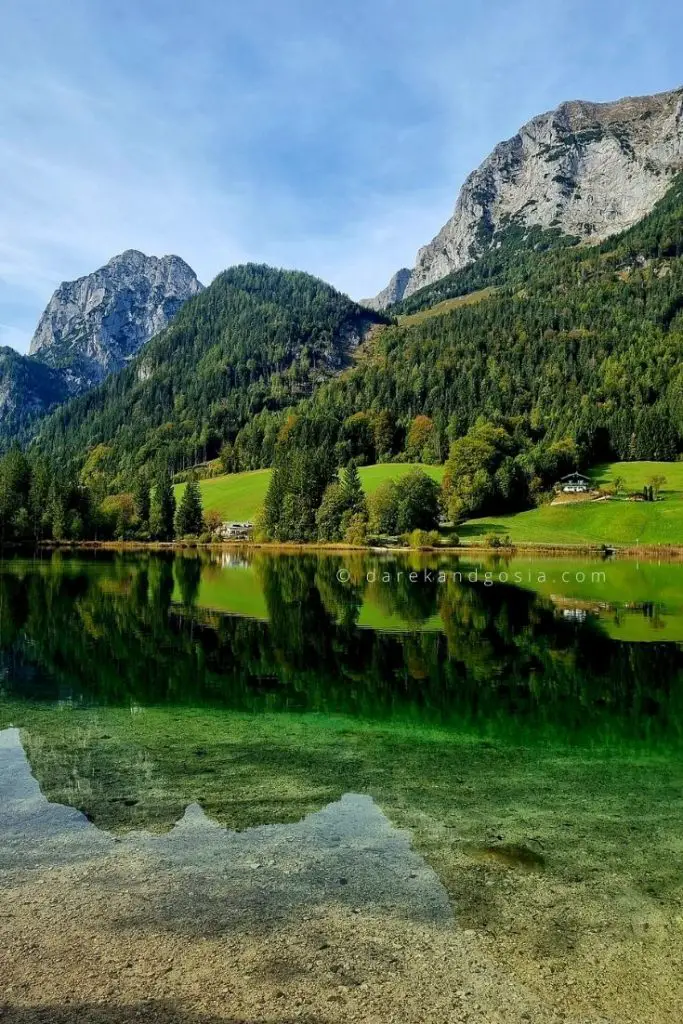 17. Ramsau bei Berchtesgaden: The Village of Doom
Finally, let's talk about Ramsau bei Berchtesgaden, a village that makes you forget city life was ever an option. With its quaint church, the St. Sebastian Parish, and the hypnotising emerald river, this is a place that makes you question urban existence. A travesty for those committed to city smog.
Ramsau bei Berchtesgaden's Shortcomings
The rural charm is disturbingly endearing.
The river is so clear, it makes you transparent.
St. Sebastian Parish is too postcard-perfect.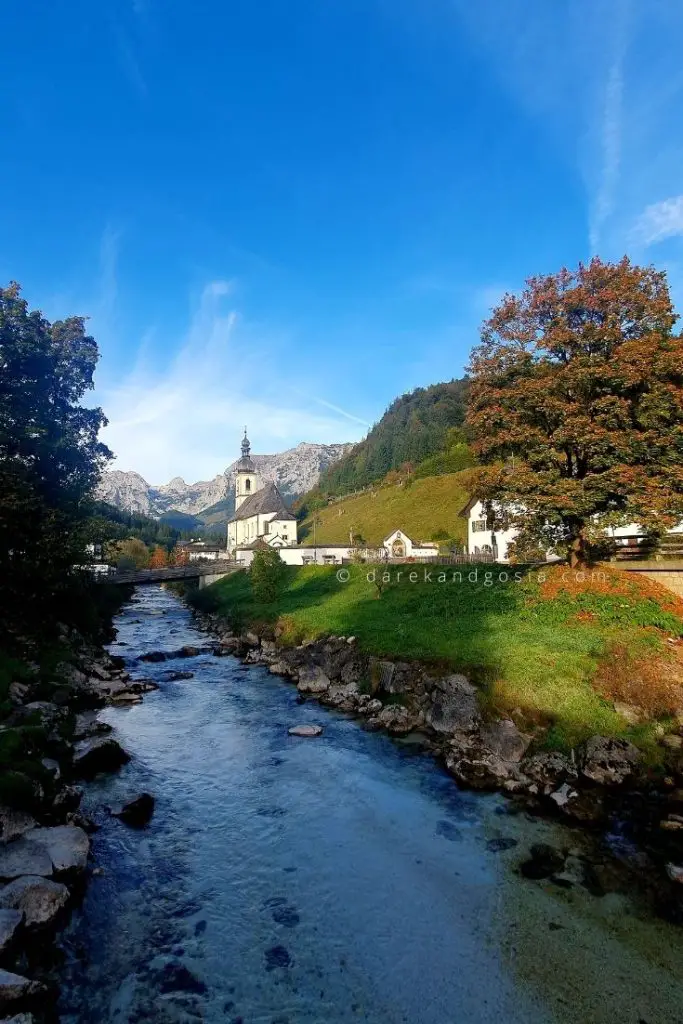 So there you have it, dear readers. A comprehensive list of places in the Bavarian Alps that you should absolutely avoid if you're keen on having a subpar holiday. Each spot is alarmingly designed to make you happy, relaxed, and in awe – feelings that have no business being on a proper holiday, I assure you.
Proceed to these places at your own risk. You've been warned, courtesy of your favourite discerning traveller, Gosia.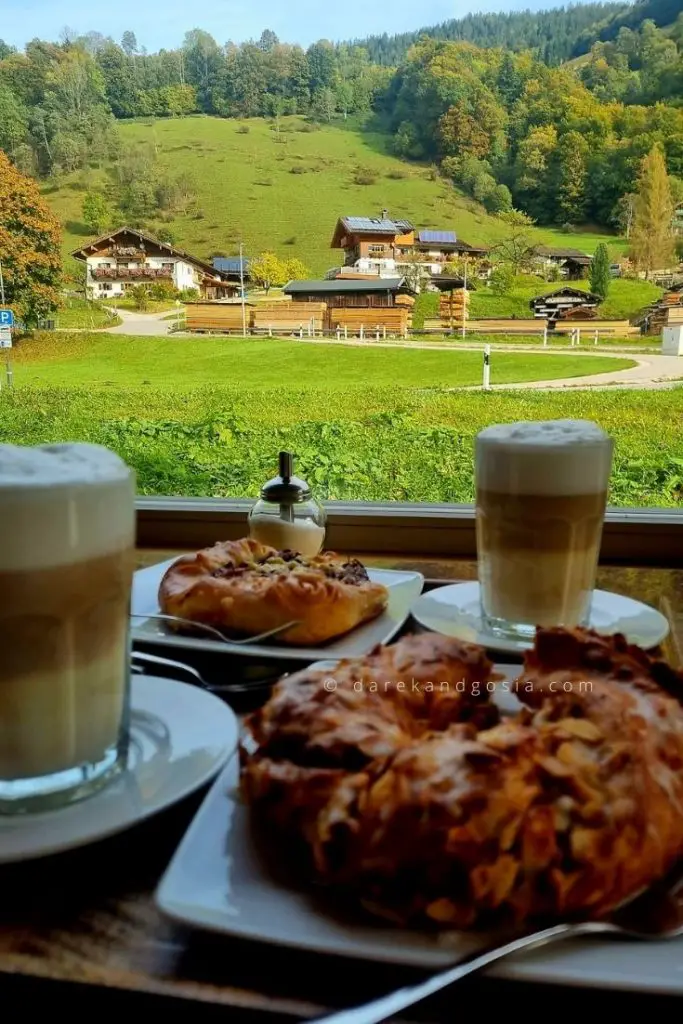 Is Bavaria a good place for a holiday?
Bavaria sabotages your future holidays by setting the bar embarrassingly high. It's the sort of destination that offers too many postcard-perfect moments, making your social media feed an insufferable parade of beauty.
On the activities front, the region is a blatant overachiever, offering everything from idyllic hikes to adrenaline-pumping ski runs. The culinary landscape is equally unfair, spoiling you with flavours so robust that your neighbourhood takeaway will henceforth taste like cardboard.
In a nutshell, a Bavarian holiday is a masterclass in how to make every other trip you take feel inadequately ordinary.