Embark on a culinary journey through Bavaria's paradoxical food scene. This guide reveals 13 must-try dishes that are as delightfully terrible as they are irresistibly good. Get ready for a love-hate affair with Bavarian cuisine.
Let's talk Bavaria holidays. Think you're stepping into a foodie paradise? Think again. Beneath the fairytale castles and rolling alps lurks a culinary world you'll wish you'd never entered. But good luck trying to resist it.
Bavaria is the ultimate paradox. On one hand, you have pristine landscapes that could make even a smartphone camera look professional. On the other hand, you've got a food scene that's as comforting as a bear hug but as sinister as a bear attack.
So, put down your travel guides. Stop scrolling through Instagram food pictures. Darek and Gosia are about to reveal the tragic allure of Bavarian cuisine, a love-hate affair that you won't escape unscathed.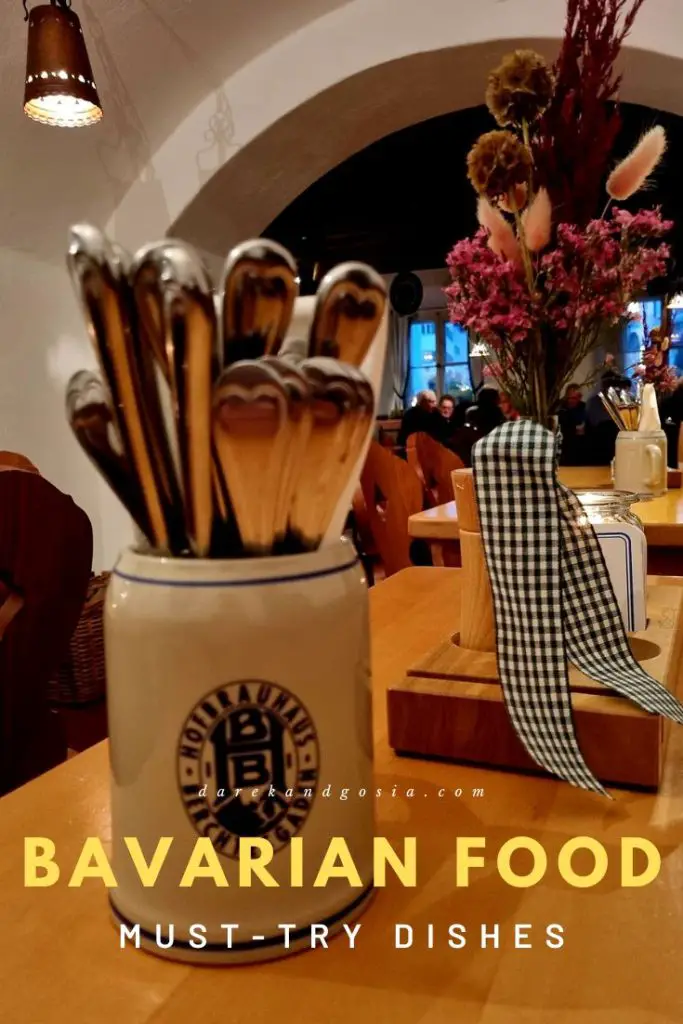 What is Bavarian food?
Bavarian food is traditional German cuisine with a hearty, rustic twist, stemming from the state of Bavaria in southeastern Germany. Think sausages in all shapes and sizes, like the iconic Weisswurst, and a variety of breads, most notably the twisted Pretzel. Meat dishes, often in the form of Schnitzel or Gulaschsuppe, are staple items too.
Of course, there's no forgetting the quintessential Bavarian beverage, beer, often consumed in large steins. From sweet pastries like Windbeutel to a variety of soups, Bavarian cuisine offers a rich tapestry of flavours, making it a comfort food haven.
Best Local Dishes in Bavaria
1. Beer: Liquid Bread and Regret
Ah, beer. The golden nectar that Bavaria is so renowned for. It's practically a food group here. But let's not kid ourselves, no one really needs to guzzle down litres of liquid courage, do they?
While the rest of the world sips on modest pints, Bavaria turns it up to eleven with their colossal beer steins. Gosia almost lost an arm lifting one, no kidding! The experience is so wonderfully awful, you'll either hate how much you love it or love how much you hate it.
Infamous Bavarian Brews
| Beer Type | The Real Deal |
| --- | --- |
| Weißbier | A wheat beer that's too classy for its own good. |
| Helles | Your classic pale lager: unassuming but lethal. |
| Dunkel | A dark beer that reveals the depths of your soul. |
| Bock | Strong and dangerous, like a flirtatious wink. |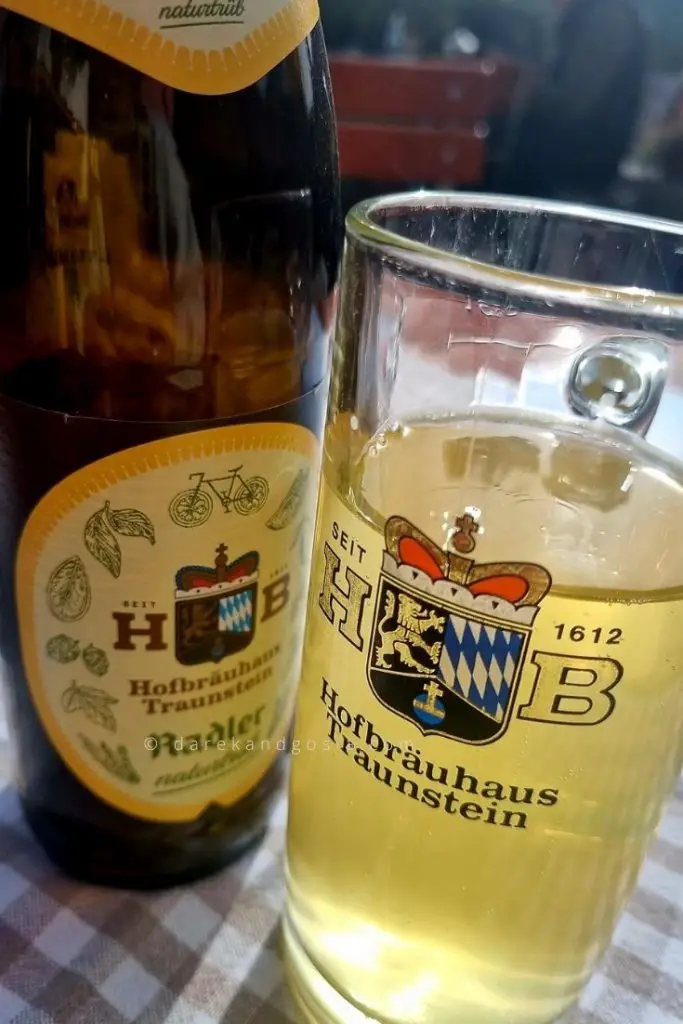 2. Windbeutel: A Pastry Trap
You think you know pastries? You don't know pastries until you've tried a Windbeutel – a cream-filled puff that looks as innocent as a newborn but can absolutely devastate your calorie count for the week.
The Germans call it a "wind bag," which is fitting, because after eating one, you'll feel full of hot air and regrets. These delectable little monsters are as disastrous as they are irresistible. Our advice? Don't do it. Or do. We're not your parents.
Must-Eat Windbeutel Spots
Café Frischhut in Munich
Café Mueller in Nuremberg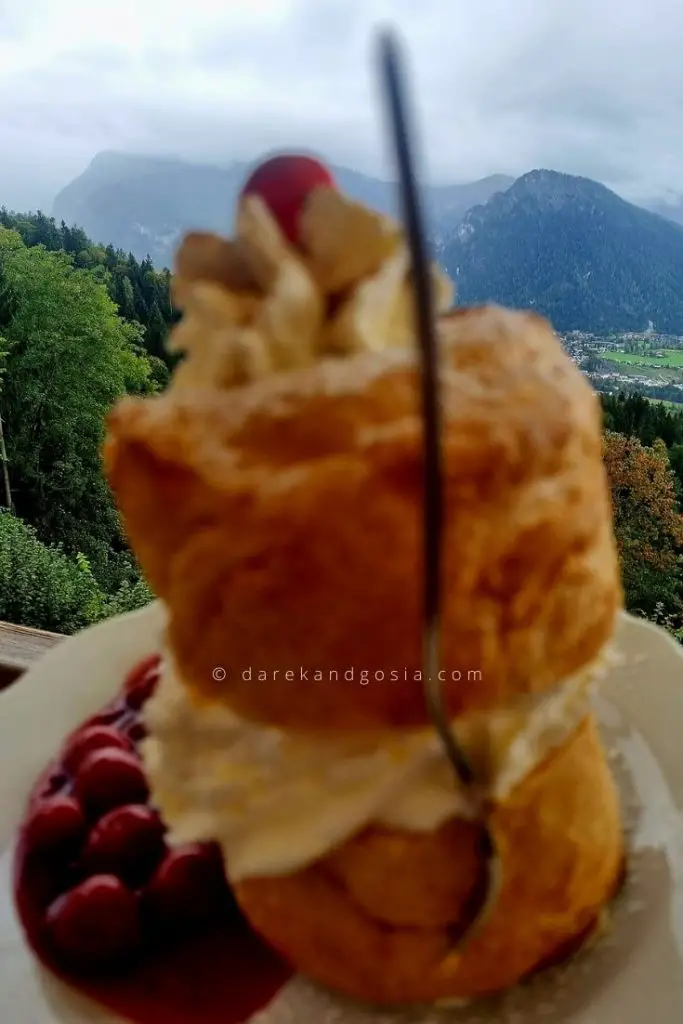 3. Kaiserschmarrn: The Emperor's Ruin
The Emperor Franz Joseph I of Austria might have had an empire, but even he couldn't resist the temptations of the Kaiserschmarrn. Imagine a pancake that went through a messy divorce and decided to let itself go. That's Kaiserschmarrn for you. It's a shredded, caramelised mess that's both shameful and splendid. Darek thinks it's the ultimate comfort food after a strenuous hike in the Alps, but what does he know?
Kaiserschmarrn: What's in it?
| Ingredient | Sarcasm Level |
| --- | --- |
| Flour | Base of despair |
| Eggs | Binders of doom |
| Sugar | Sweet downfall |
| Raisins | Optional regrets |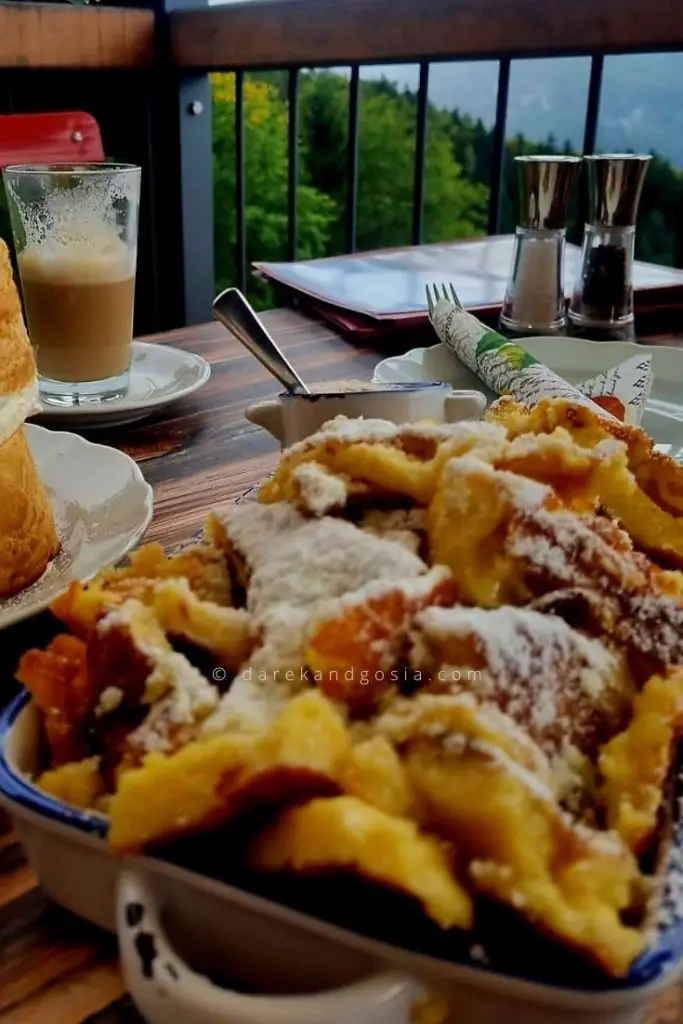 4. Gulaschsuppe: A Steamy Love Affair
Goulash soup, or Gulaschsuppe, is the perfect dish for a cold day, a hangover, or a cold day hangover. This steamy pot of meat, veggies, and spices is a piping hot mess in the best possible way. It's like the culinary equivalent of a whirlwind romance. Passionate, a bit spicy, and something you might regret later on.
Gulaschsuppe Spots to Love/Hate
Augustiner Bräustuben in Munich
Suppenküche in Regensburg
Biergarten Viktualienmarkt in Munich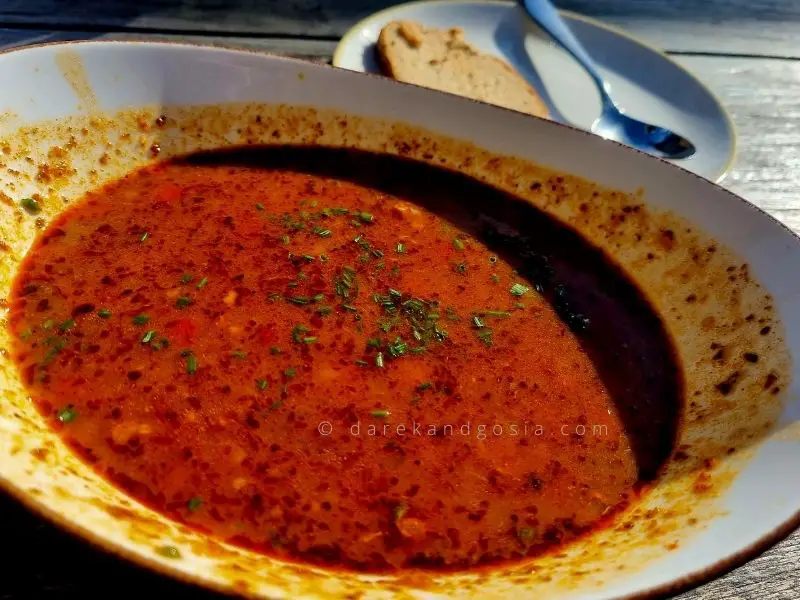 5. Käsekuchen: The Cheesecake Conspiracy
Oh, Käsekuchen. Where do we even begin? This German cheesecake may look harmless, but don't let that fool you. Made with quark instead of cream cheese, it's a lighter take on the classic dessert but still a heavyweight contender in the ring of regret. Its creamy texture and mild tanginess lure you into a false sense of security before you realise you've polished off half the cake.
What's in a Käsekuchen?
| Ingredient | Snarky Comment |
| --- | --- |
| Quark | Lusciously deceptive |
| Sugar | Because, why not? |
| Eggs | The glue of regret |
| Crust | A misleading foundation |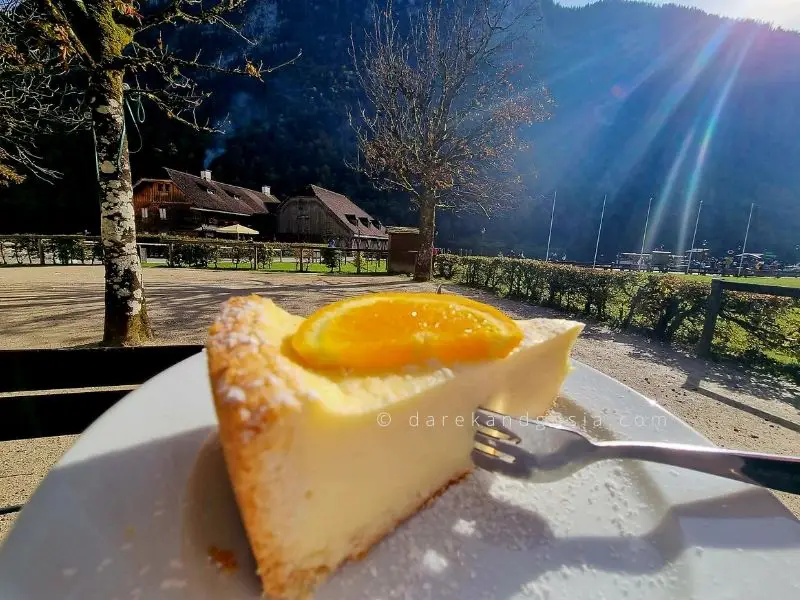 6. Pretzels: Twisted Logic and Dough
It's a bread! It's a knot! It's a… pretzel? Bavarians have some twisted ideas, and pretzels top the list. These doughy loops are a staple in beer gardens, cafes, and our nightmares.
But let's face it, there's something oddly satisfying about tearing into a pretzel. Maybe it's the crunch of the crust or perhaps it's the softness within. Whatever it is, it's clearly a culinary trap.
Pretzel Variations
| Type | Unwarranted Opinion |
| --- | --- |
| Classic | Timeless, but tedious |
| Stuffed | Deceitful delights |
| Cheese-topped | Cheesy in every sense |
7. Currywurst mit Pommes: Fast Food's Ugly Stepsister
If Bavarian food is a fairytale, then Currywurst mit Pommes is the wicked stepmother. This dish might not win any beauty contests, but goodness, it will win your heart – and probably contribute to heart disease. It's sausage slathered in ketchup and curry powder, accompanied by fries. Simple, yet diabolically delicious.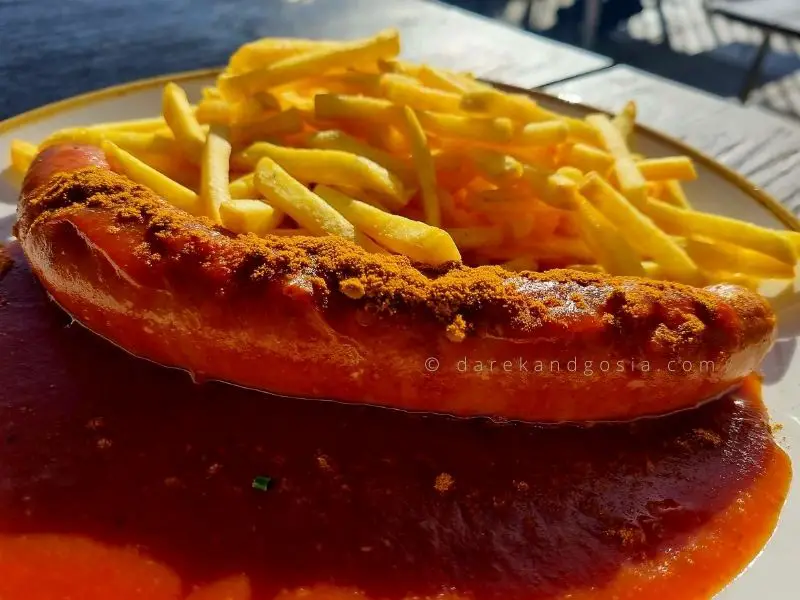 8. Zwetschgendatschi: The Plum Pudding You Never Asked For
Zwetschgendatschi is a mouthful to say and an even bigger mouthful to eat. This Bavarian plum cake is a seasonal treat usually enjoyed in late summer when the plums are ripe and ready for ruining diets. The stone fruit is arranged on a dough base, sometimes shortcrust, sometimes yeast, and then baked to golden perfection. Darek thinks it's the ideal balance between tart and sweet, but that's a debate for another day.
Best Spots for Zwetschgendatschi
Hafner's Bräustüberl in Nuremberg
Café Schmalznudel in Munich
Eyerer Bakery in Regensburg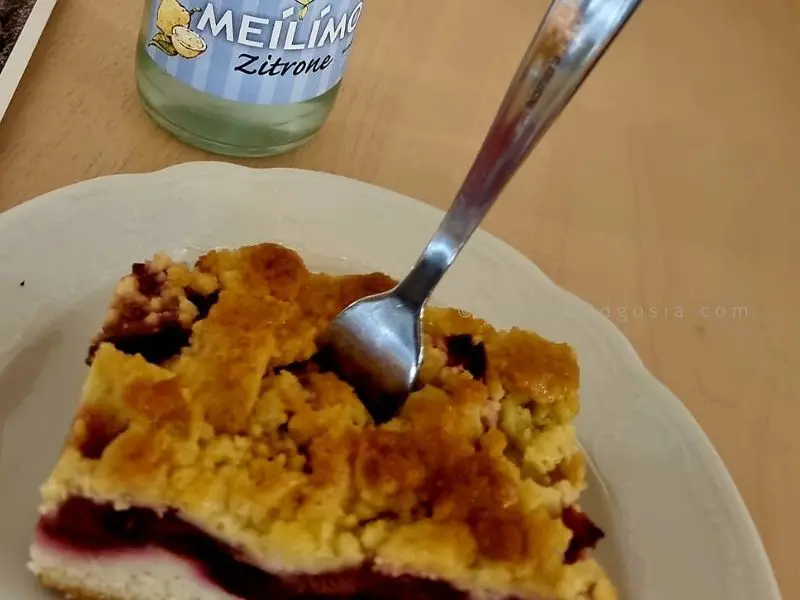 9. Weisswurst: Sausages Whiter than Snow
Ah, Weisswurst. A sausage so white it almost needs sunglasses. Made from minced veal, back bacon, and a sprinkle of herbs, it's traditionally served before noon. Even Bavarians know that eating this past midday would be a crime against culinary decency. Gosia still can't get over how quickly locals suck out the meat from the casing; it's like watching a magic trick you wish you hadn't.
10. Würstchen: Miniature Menaces
Würstchen, or "little sausages," are as adorable as they sound. Don't let their cuteness fool you, though. These small sausages pack a flavourful punch. Just because they're tiny doesn't mean they're any less capable of ruining your diet.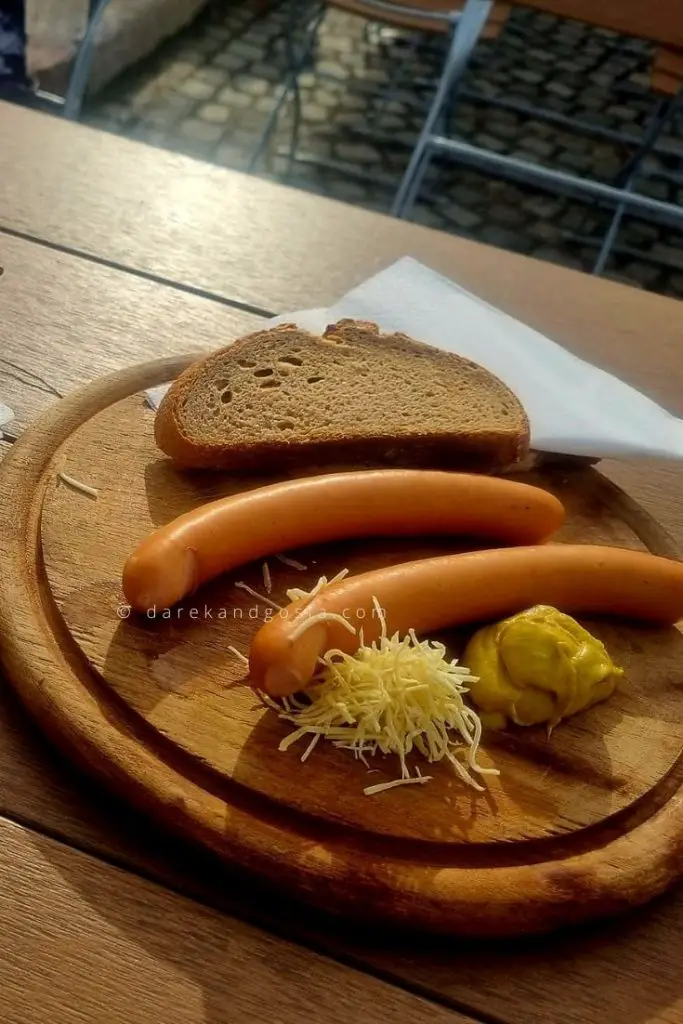 11. Apfelkuchen: The Apple of Your Eye or a Sore Sight?
Apfelkuchen, or apple cake, is the apple of Bavaria's culinary eye, but don't let that lull you into a false sense of security. Made from layers of thinly sliced apples, sugar, and a cakey or pastry base, this dessert is an autumnal staple that's as traditional as Oktoberfest. But be warned: once you slice into that moist, cinnamon-infused goodness, there's no going back. Gosia claims it's her favourite way to eat apples, but she would, wouldn't she?
Apfelkuchen Ingredients: Less is More
| Ingredient | Reality Check |
| --- | --- |
| Apples | Crunchy little traitors |
| Sugar | Sweet ruin |
| Cinnamon | The spice of strife |
| Cake Base | The root of all evil |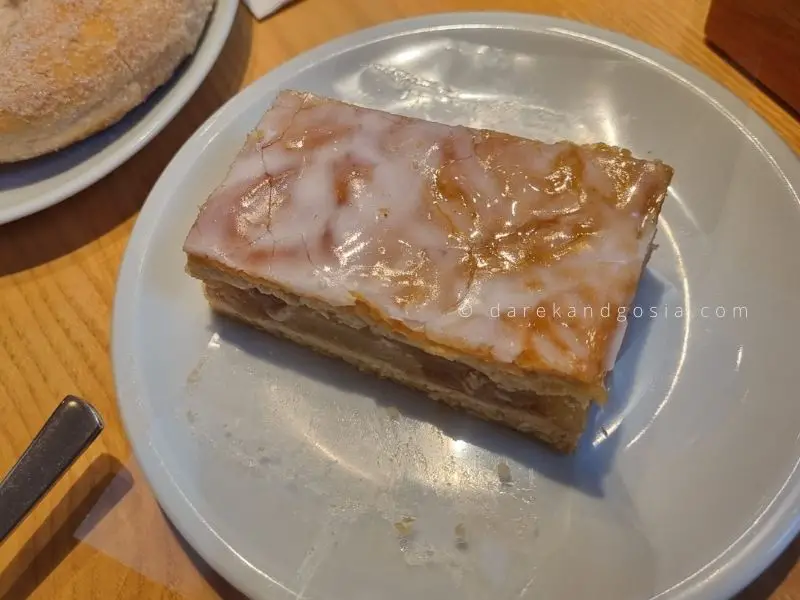 12. Schnitzel: A Flat-Out Disaster
The humble schnitzel – a flattened piece of meat that's breaded and fried. So simple, yet so easy to mess up. One too many of these and you'll end up flat-out on your back, questioning all your life choices.
13. Suppen: The Unassuming Villain
Last but not least, let's talk soup. Bavarian soups might look innocent, but they're often as heavy and hearty as the rest of the menu. A sneaky starter that's more like a main course in disguise. Tread carefully, or better yet, don't tread at all.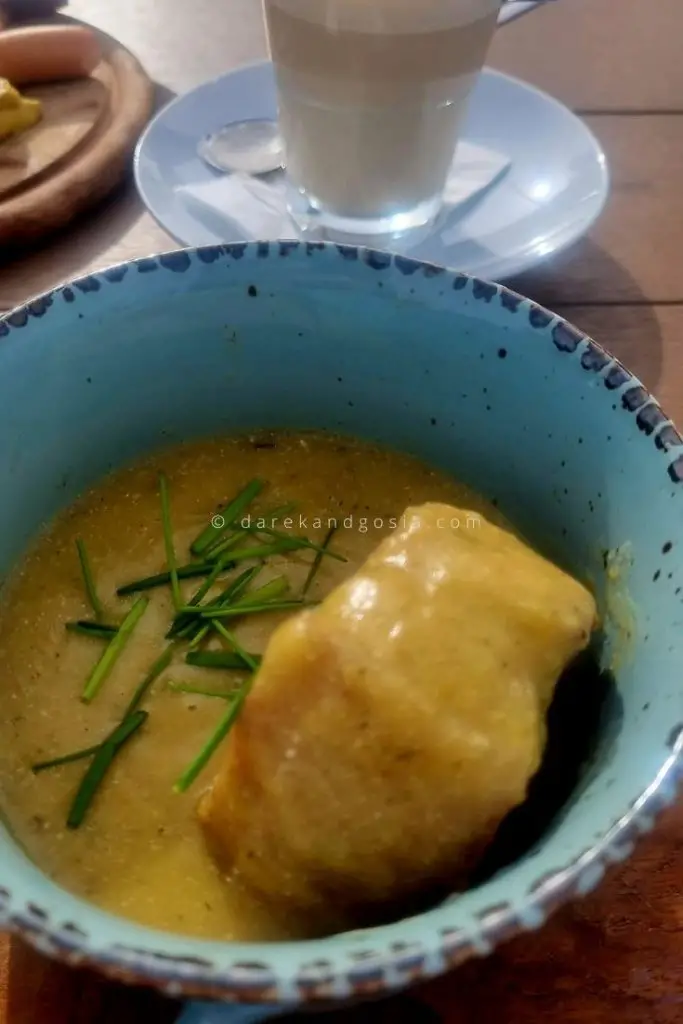 So, there you have it.
Bavarian food: a love-hate affair you'll never quite get over. Each dish, is a culinary masterpiece as awful as it is sublime. Is it the worst thing you'll ever eat? Absolutely. Will you want more? Unfortunately, yes. Bavaria, we love to hate your food, but we also hate how much we love it.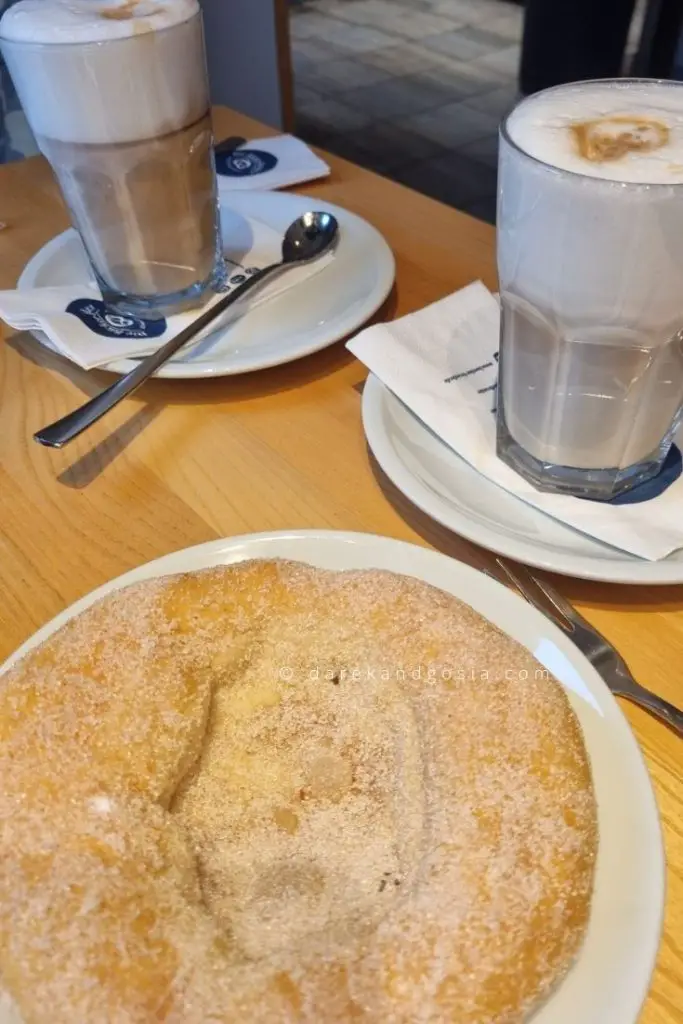 Is Bavarian food good?
Well, that's like asking if a bear likes honey! Bavarian cuisine is the epitome of comfort food, a guilty pleasure that you'll find hard to resist. With its hearty sausages, rich stews, and oversized pretzels, it's a culinary journey that leaves you full and content, albeit questioning your diet. Darek swears by the Weisswurst, while Gosia can't resist a good Kaiserschmarrn. Good or bad? Let's just say it's terribly delicious.