Have only one day in London? This might be a stretch but we've created for you No.1 itinerary for only ONE day in central London. (Yes, 24 hrs!)
Can you see London in one day? Yes, you can see London in a day! Well, not the whole city of course but the main London's landmarks everybody has to visit the capital city? Our 1 day London itinerary will tell you the best way to see London in just 24 hours.
If you are looking for a warm place to visit in Spring in Europe, then come to London – you will love it here 😉
What is the best way to see London in a day?
We have been living in London for over 15 years and have done this planned route many times – most of our visitors prefer to see central London is just one day. That was the trigger to create the perfect (in our opinion) 1 day London itinerary.
So, if you are looking for London day trip ideas please continue reading as we have covered the best things to see in London in 1 day.
One day in London: At a Glance
Tower of London
Tower Bridge
St. Paul's Cathedral
Coca-Cola London Eye
Big Ben
Buckingham Palace
Hyde Park
Piccadilly Circus
Oxford Circus
Just to be clear – you will need probably a good week to visit (and properly explore) all parts of London – there are so many amazing neighbourhoods in London! The below guide is for everyone who doesn't have a lot of time in the capital city or just wants to see the main attractions in London in one day 🙂
So, are you ready to learn a bit more about the best 1 day London itinerary?
Things to consider before doing a London tour in one day:
Book a hotel in central London:
Right, so you need a place to stay – even if you are visiting London only for one day 🙂 Luckily there are many hotels in London – from very extensive 5* hotels in exclusive locations to much cheaper hostels or 2-3* hotels.
Remember you have only a day in London, so try to be centrally located. If budget is an issue and you have to book a hotel outside of central London, make sure it's not far from the main tube lines. Anything less than 10min walk to a tube station is considered as good in London ? Believe me! That will really help you manage your time better during one day visit in London.
How to get to central London from the airport?
Which airport are you flying to? Heathrow, Gatwick, Stansted or Luton? This really is a key question when cosidering London one day tour.
Note, that only Heathrow is connected with London via metro. If you fly to one of the other airports, you will have to take a bus or train to one of the main train stations in central London. Then, you can take a tube to your hotel.
Taxi/Uber will cost you a lot from airports to central London. Heathrow will be still OK with Uber (as long your hotel is in the West/South-West London). Other airports would cost you £50-60 for a taxi ride.
Bus – you can purchase your ticket to central London in advance.
Train – tickets can be purchased at the station and you don't have to do it in advance.
Taxi – well, this is not trendy anymore and will cost you a lot ?
Uber – you know where to find the App!
Best areas in London to book a hotel?
Before you ask yourself what to see in London in one day, you have to think about accommodation. If you are based not far from the capital city, you can probably skip this park as you wouldn't need any hotel for your one day trip to London. But if you are travelling from abroad, a hotel in London is key to the success of your London 1 day itinerary.
London is a huge city, with a huge amount of hotels. From very expensive to very cheap accommodation.
Although we never stayed in any of them (no need as we live in London ?) we have noticed that there is a good deal to be made!
How? Leave it to the last minute!
I know, it sounds wrong 😉 but many hotels will do huge discounts if you book a hotel for tonight. They rather make some money than keep rooms unoccupied.
Don't believe me? Just check below the prices for tonight ?
Tube stations in London:
London is very well connected with the underground system but as you only have 1 day in London, you better consider this topic too!
A journey from one part of London to the other can take 60-80 minutes! As your time in London is precious, yes you have only one day to visit all the best sightseeing in London, take this one into consideration.
Public transport in London – cost:
As mentioned, public transport in London is very well organised. But with millions of people living in the capital city and another 1000s visiting London every day, it can get very busy. You don't really want to waste too much time using public transport on your day trip to London.
I would avoid rush hours (8am-10am and then 5pm-7pm) Monday to Friday on public transport – it's crazy!
Before any trip, always visit the TfL (Transport for London) website for the latest travel updates. Sometimes there are signal issues, people on the track (you would be surprised how often!), etc…
All the issues might delay your journey.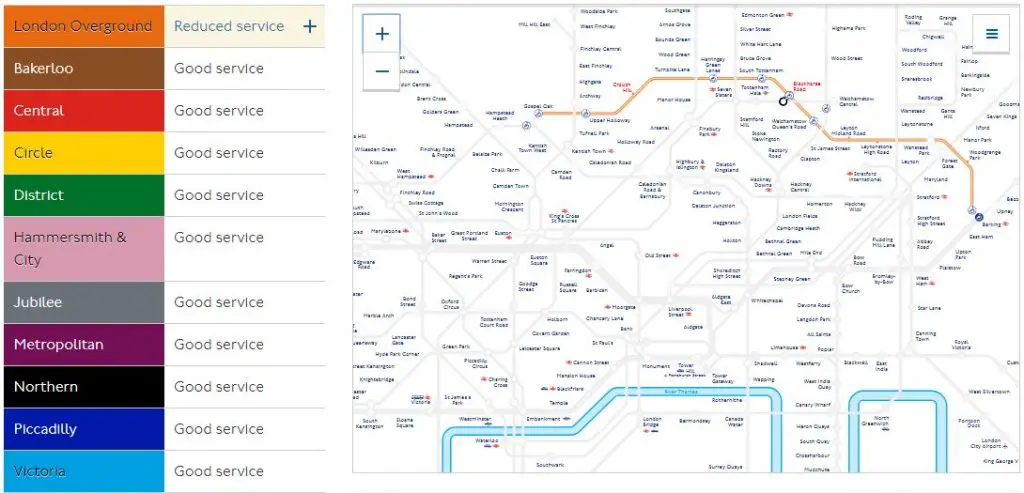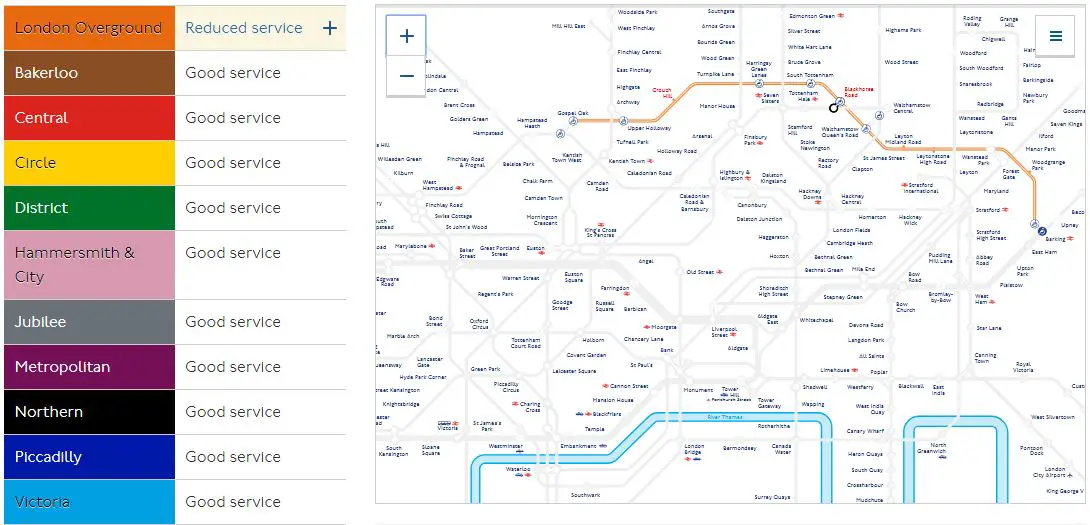 How to pay for the tube or bus in London?
We use Oyster Cards in London as the main way to pay for transport. And the cost will depend on the zone you travel from. If you enter Zone 1, and you will do as you want to visit central London, that will cost you most.
This is sometimes very confusing for tourists, who are doing one day trip in London and are not familiar with the London public transport system.
Below you can see that the price depends on the from/to zone and also time of the day (weekdays only). You can check the price for your journey here.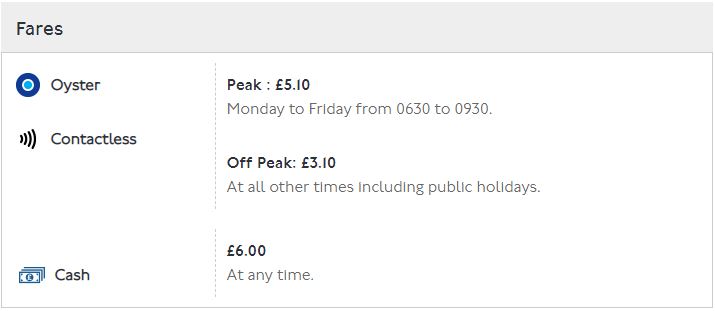 Busses have a single fare fee (no matter how far you go) at £1.50.
More and more people use their contactless credit/debit cards or mobile phones to pay for the tube/busses. So, there is no real need to purchase an Oyster Card – unless you want to keep it as a souvenir ? Check on the TfL website if a card issued in your country will be valid.
Please note that you can't withdraw any money from your Oyster Card once you have put it there. So, don't top-up a huge amount!
We would recommend (for one day visit in London) to pay by credit card for public transport.
Good news:
There is a daily limit on the amount you will pay for public transport. As the moment it's at £8.20 per day. So no matter if you use an Oyster Card or a debit/credit card you will not pay more than that. Is that not great? ?
One more hint:
Always click out at the exit of a tube station – even if for some reason the gates are open and you can leave the station without clicking. If you don't click out, TfL will charge you the daily limit (even if your journey would normally cost £3.10).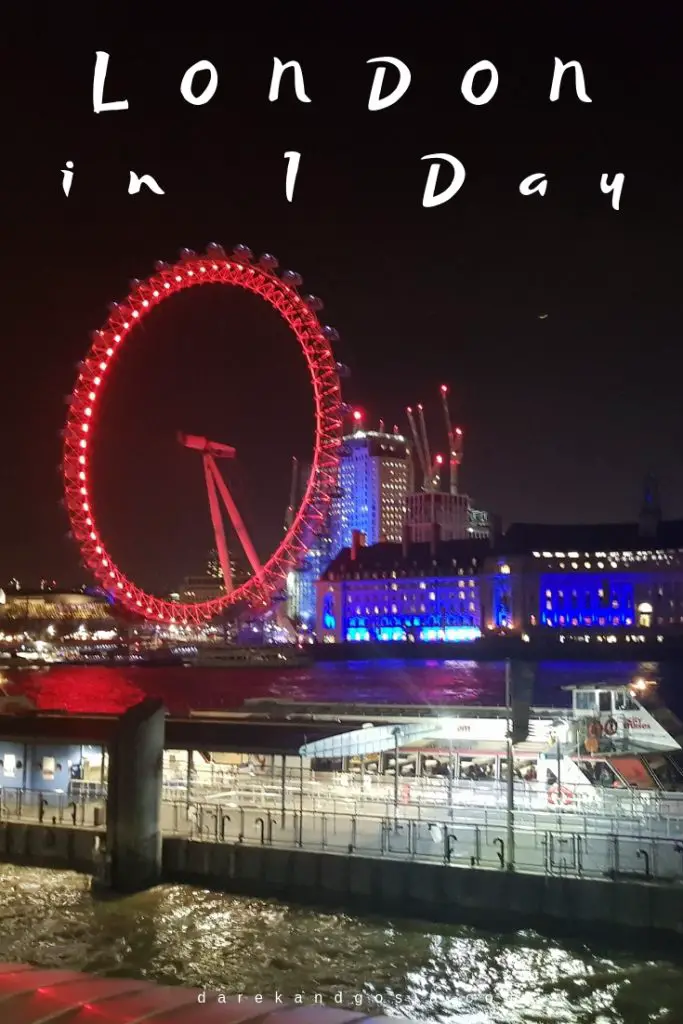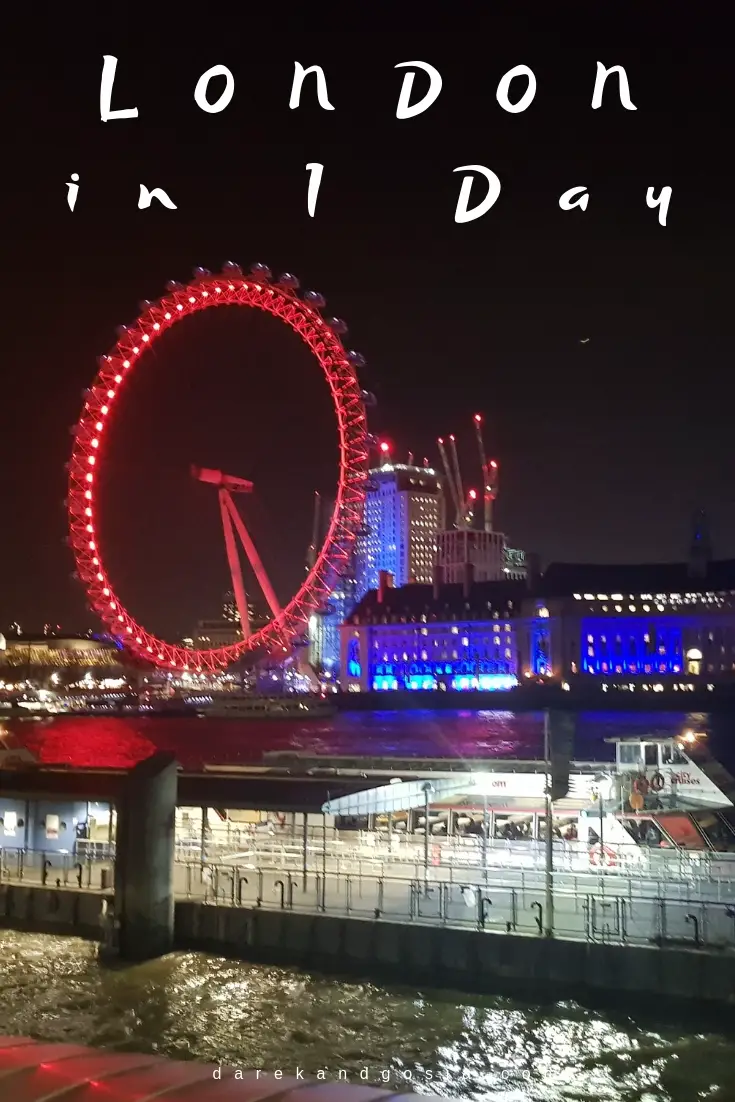 Explore the best places in London in a day and top ideas for things to do for one day in London itinerary:
London in one day – the best way to see central London
So, what to do on a day trip to London? Before we cover all 19 points of interest for your day trip in central London, you have to get to your starting point.
How to see London in a day? Let's start!
0. Get a tube to Tower Hill station
It's on District Line so plan your hotel according to this ? It will help you get the most from your London one day itinerary!
OK, let's start your one day in London itinerary!
1. Tower of London
One day in London what to do? Let's face it, Tower of London has to be on your 1 day trip in London!
Just a short walk from the station you can admire this stunning castle. You will not have time on your one day visit to London to see it inside, but you can still spend a bit of time walking around. In winter you can even go skiing outside of the castle 🙂 A must-have on your day activities London.
In case you wish to visit the Tower of London you can book tickets in advance.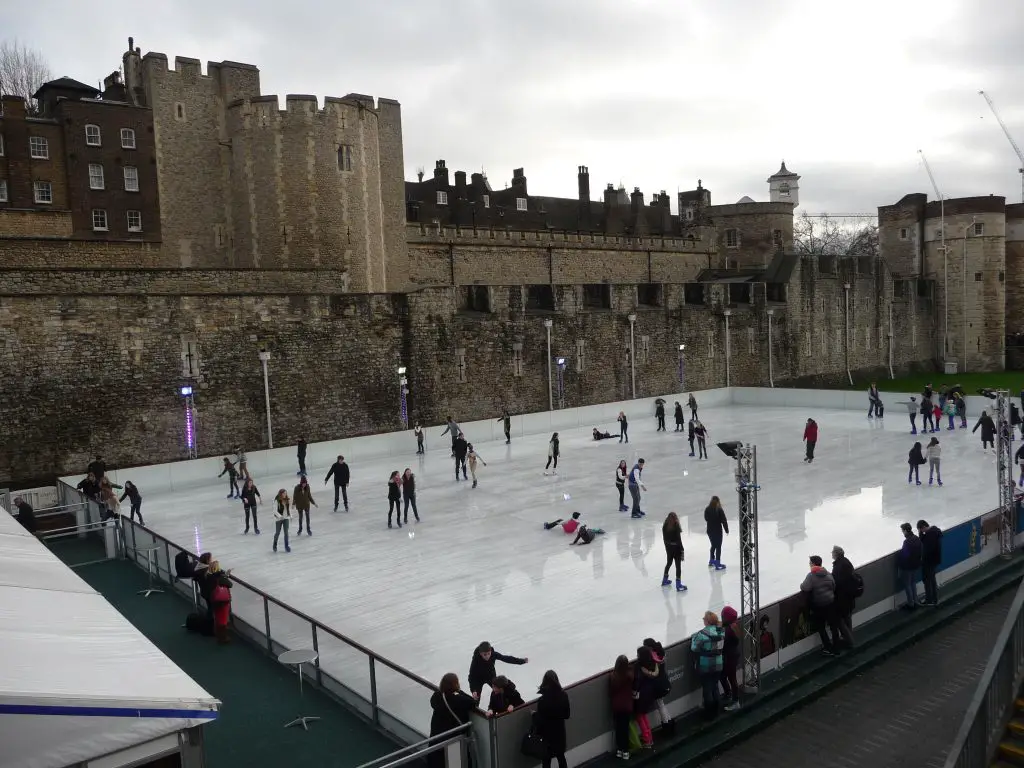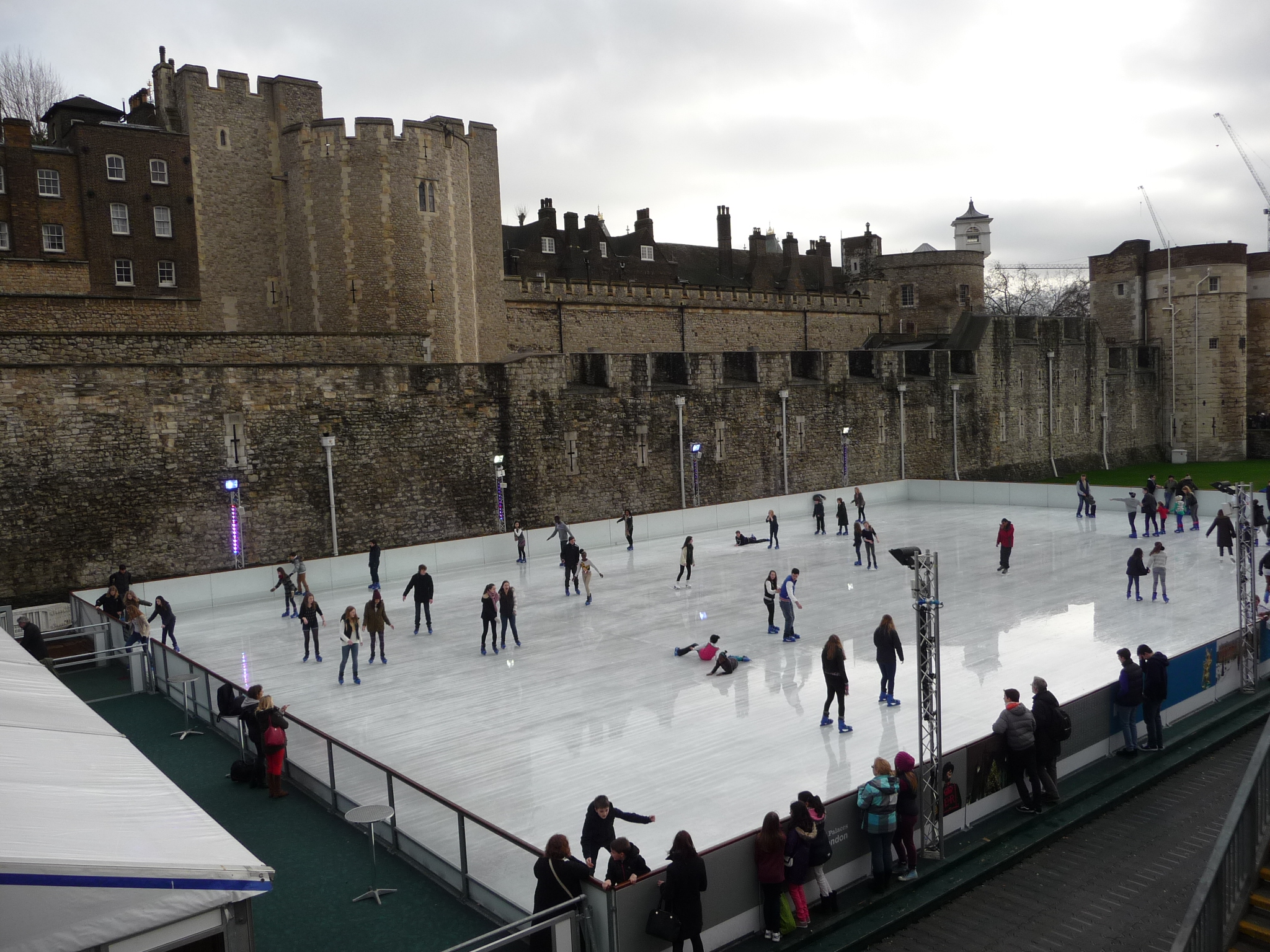 2. Tower Bridge
One day trip London. Your 2nd stop will be one of London's most iconic structures and most famous landmarks – the Tower Bridge. The bridge was built over 120 years ago and it's still in great condition. It really is one of the most beautiful bridges in Europe!
Get a ticket to see a stunning panorama view from the top of the bridge. You can even walk on its glass floor if you are not afraid.
It really is one of the top places to visit in London in one day and a must-see on all London day tours.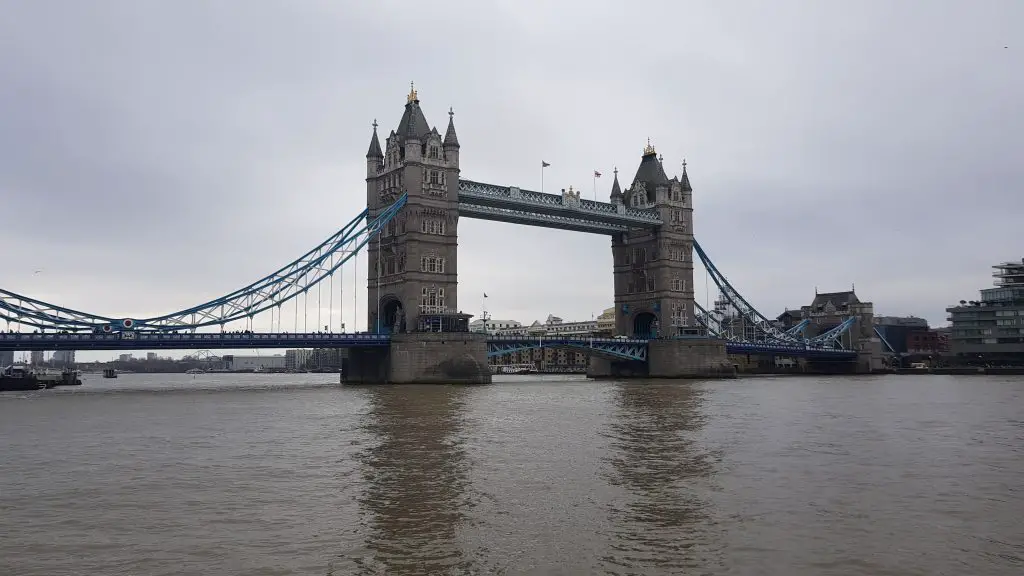 3. The Shard
Best things to do in London for a day? If you visit London in one day, there is one place, from which you can see the whole capital city!
For as little as £24 you can enjoy views from the top of Western Europe's tallest building!
If you don't want to pay ? the best spot to take photos of The Shard is… on the other side of the Thames River. Yes, the building is simply too tall!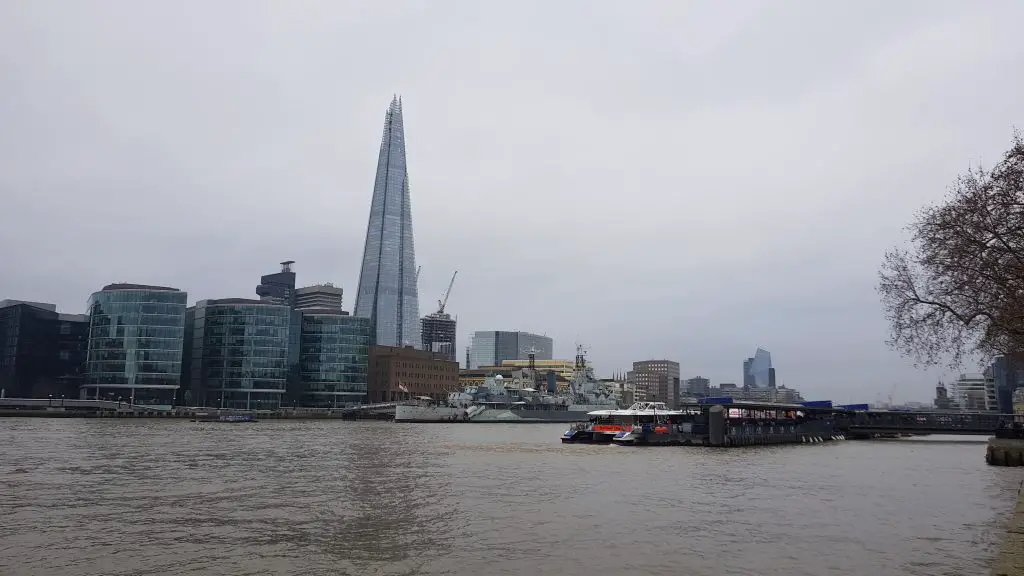 4. Shakespeare's Globe
What to do in London for a day? Best way to visit London in one day tour is on foot. So, after enjoying modern building it's time to see something a bit older – Shakespeare's Globe.
If your legs are still shaking after visiting the top of The Shard, you can simply calm down in the Globe – a reconstruction of the original open-air playhouse designed in 1599.
Shakespeare's Globe – really is a top landmark in London and a must-see during London one day trip! Ready for the best day in London? 🙂
"To be, or not to be: that is the question"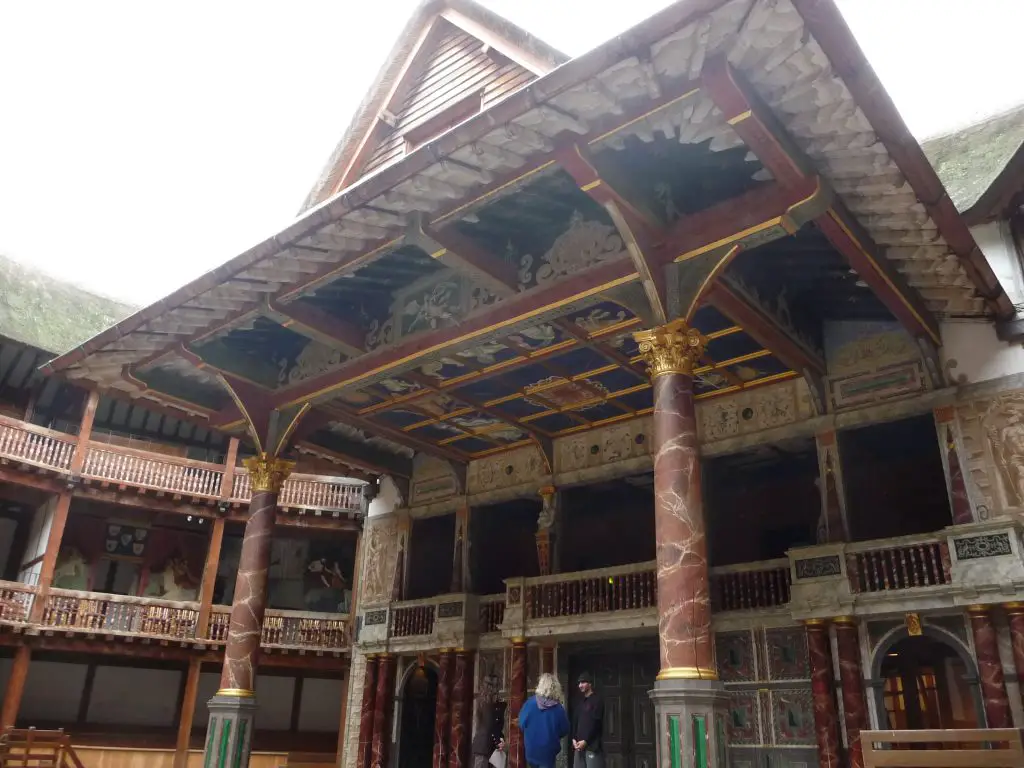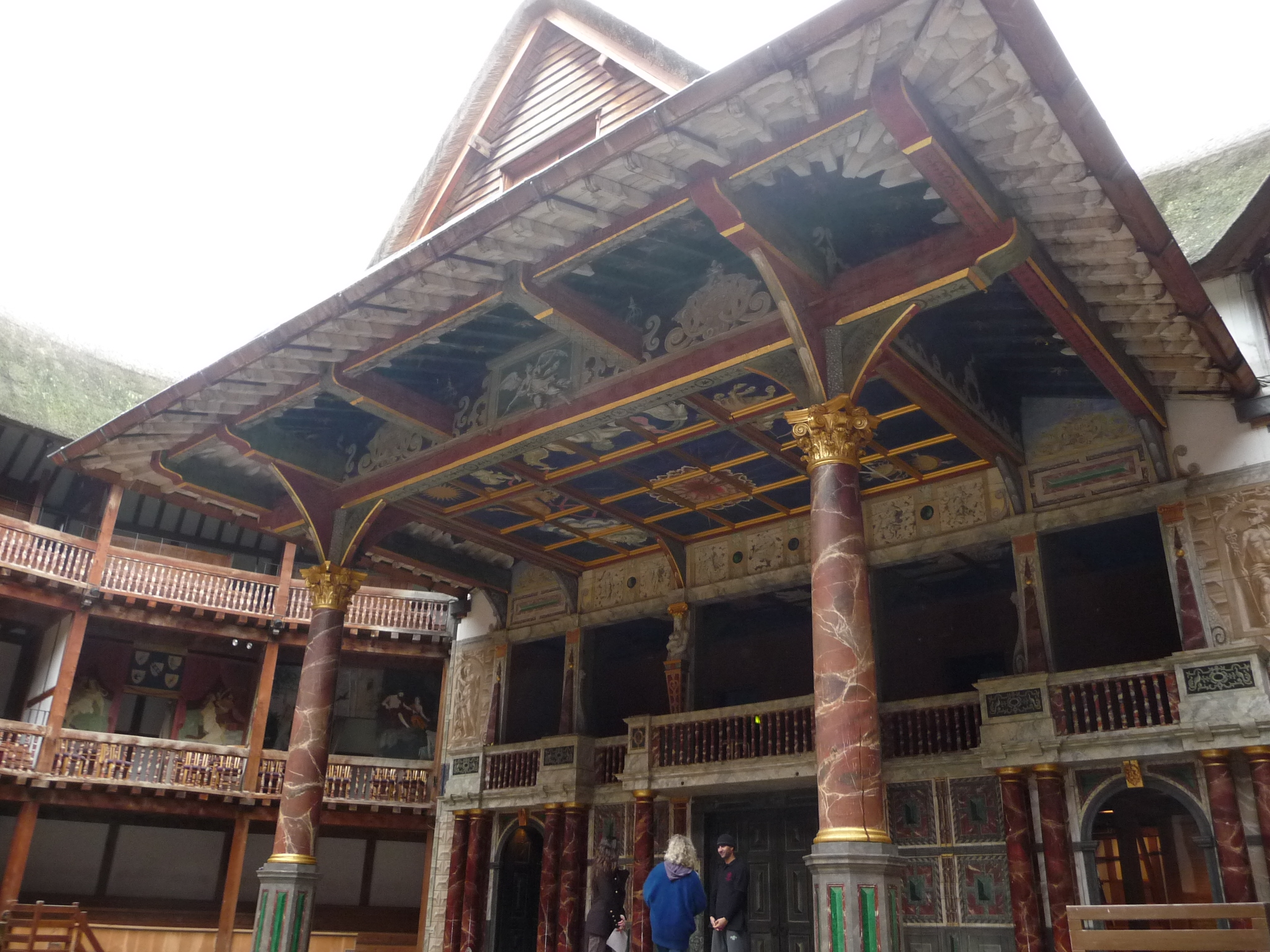 5. Millennium Bridge
Right, let's go back to modern time ? and… on the Millennium Bridge! So, what to do in London in 1 day?
Anyone doing London 1 day trip will see this stunning bridge at some point – a must-see during London in a day itinerary!
Buy a padlock in advance so you can hang it on the bridge. This is a place in London where everybody who is in love will leave a piece of metal with a sign like "D + M = Love". Is this one of the top romantic spots in London and even one of the most romantic places in Europe? ?
6. St. Paul's Cathedral
But be careful with showing your feelings too much! The famous London's cathedral is just a short walk from the Millennium Bridge. Your partner might start thinking about the next step in your relationship ?
Single? You are safe! Go and enjoy this stunning building – St. Paul's Cathedral is really beautiful and it's one of the most famous landmarks in England ?
Get a ticket to St. Paul's Cathedral and enjoy the panoramic view of London from the top of the dome. A must-have for a perfect day out in London!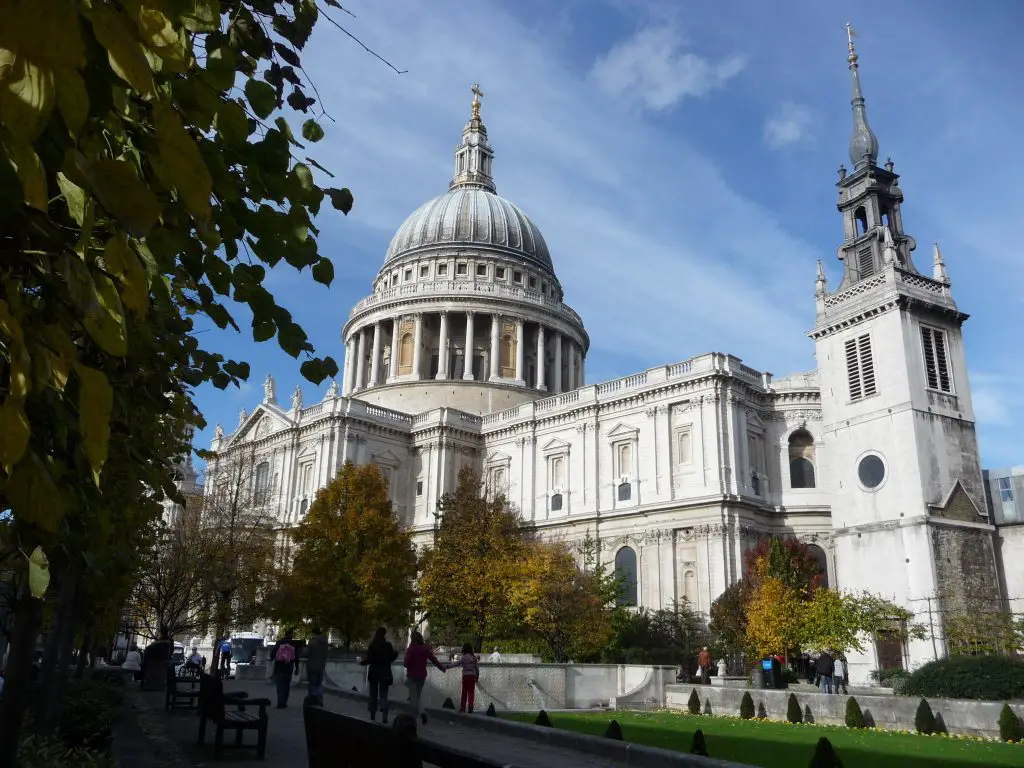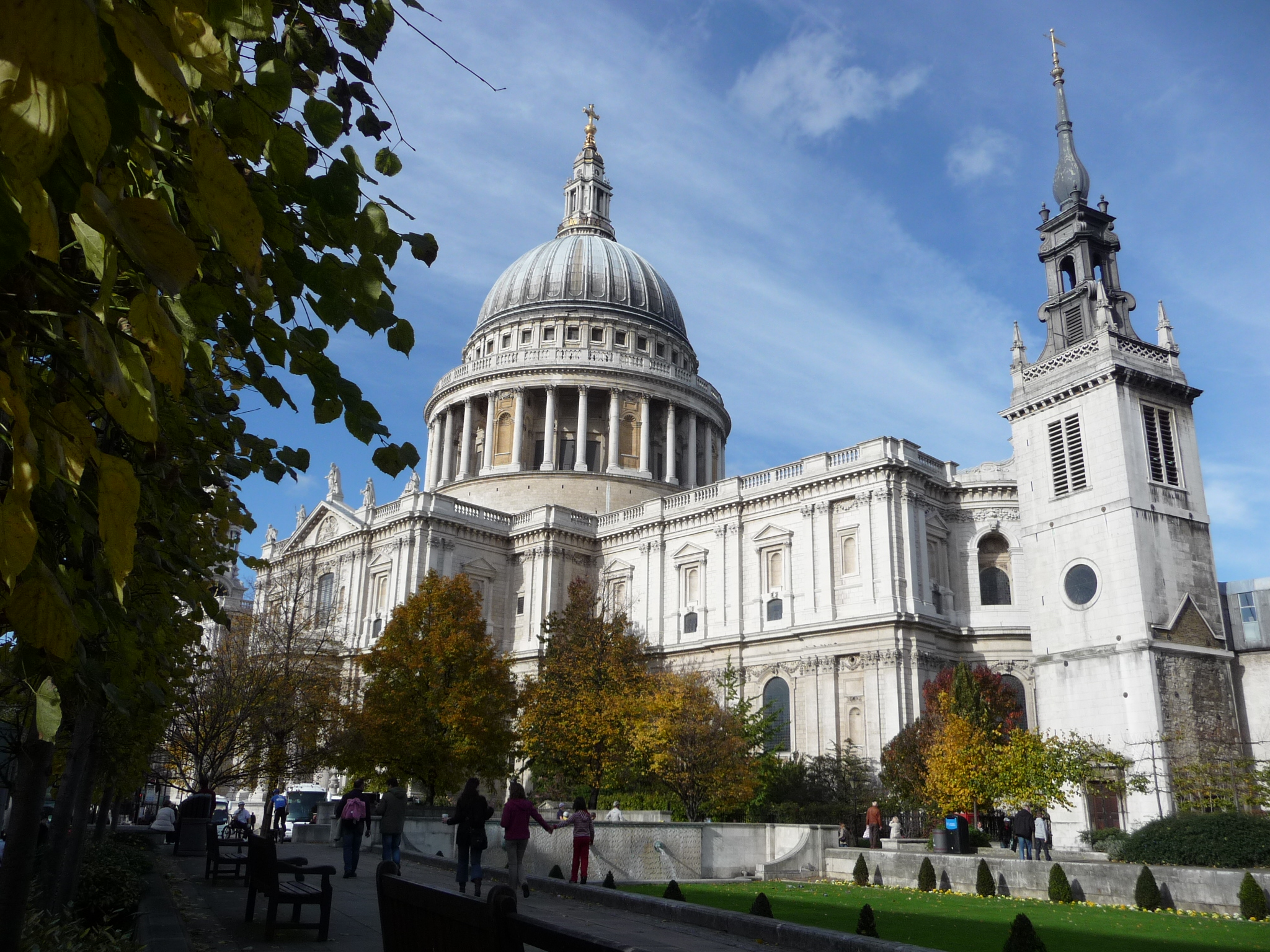 6b. Boat tour (optional)
Best things to do in London in one day? If you don't fancy walking in this part of London (you will have to walk more during the rest of your one-day trip in London) you can take a boat from Tower Pier to Westminster.
It's a great way to explore the city too. You will also see all the above landmarks from the water perspective – check the prices here.
7. Coca-Cola London Eye
What to see in London in 1 day? Without a doubt, the London Eye is one of the best places to visit in central London.
If you didn't spend your bucks on the river cruise, you can still spend the cash on something else – the iconic London Eye!
For only £27 (around $35) you can have a 30min ride on the giant wheel. The views from 135m above the ground are top class and this really is one of the best things to do in London in one day.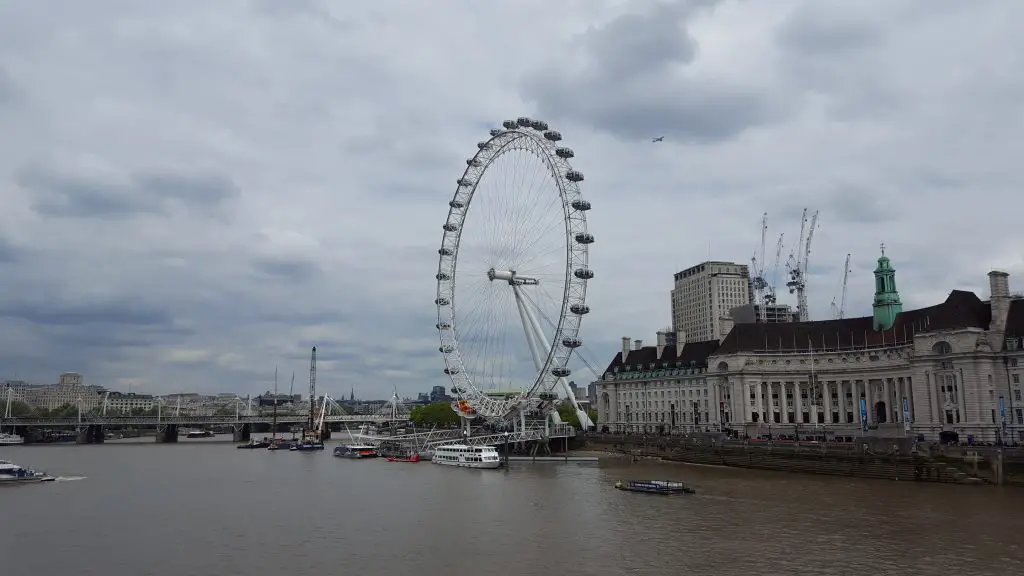 8. Big Ben & Westminster Abbey
Planning a day in London what to do list? If you are sightseeing London in a day, then those two famous landmarks in London don't need any introduction. By now, you have seen them from above (while on the London Eye) and now you can see them from close.
There will be probably 1000 of other tourists trying to take a photo of Big Ben. So, good luck to you! 🙂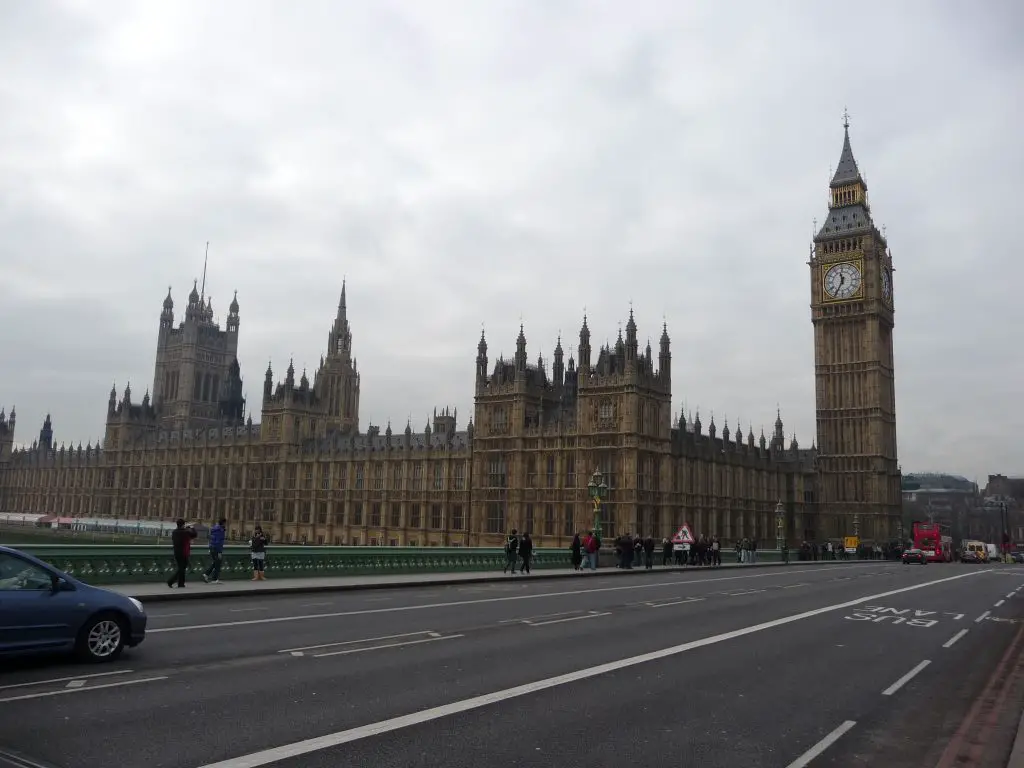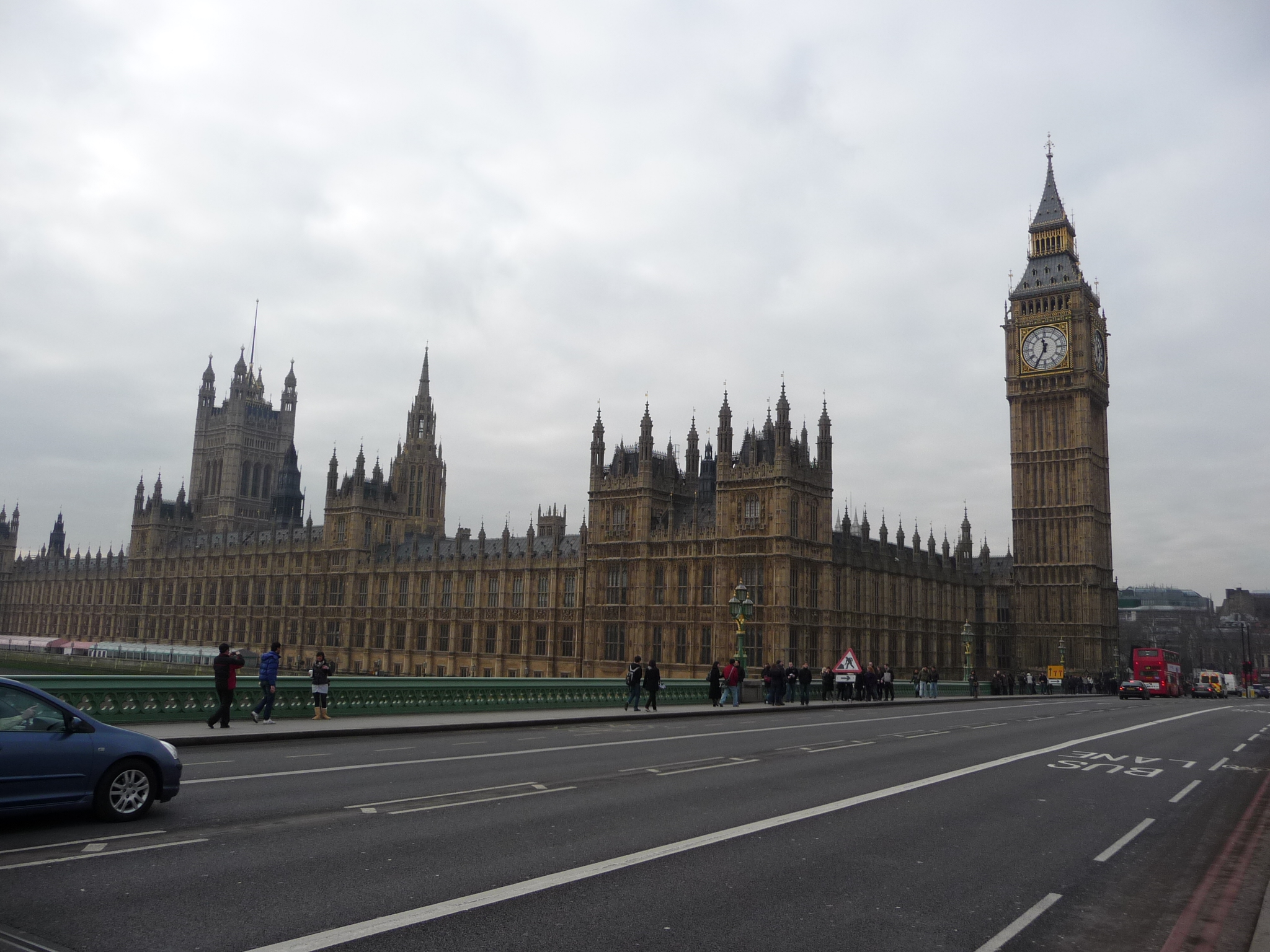 9. Trafalgar Square
There are many things to do in London in one day, and Trafalgar Square is one that you can't really miss.
After visiting Big Ben and Westminster Abbey (btw. did you get to see the PM or any Royal Wedding? ?) walk to the Trafalgar Square. On the way to London's most famous square, you will see the "number 10" where the prime minister lives – don't be surprised by seeing few policemen (or cops how Americans call them) with massive guns!
Now, once you have finally got to Trafalgar Square, you can relax a bit. Or maybe not… as Trafalgar Square is in the top 5 most visited tourist attractions in London. In fact, 15 million tourists visit Trafalgar Square every year – so it can get busy here! ? It's one of our favourite landmarks in London and possibly one of the best places to visit in the capital city so it has to be on any 1 day London itinerary list!
If you love art, the National Gallery is based here too.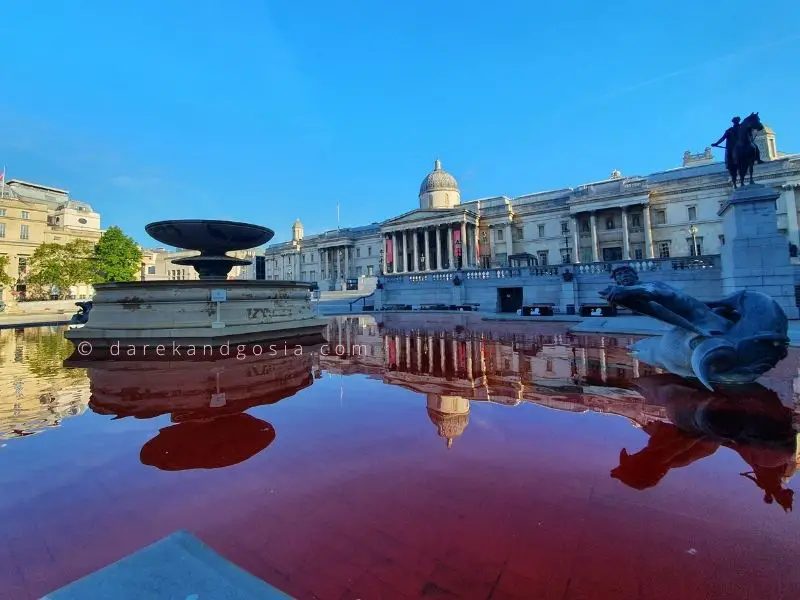 10. St James's Park
At some point, you will need a bit time to relax during your London 1 day tour – so head out to one of the best parks in London.
If you always wanted to ask: "Where To Find Squirrels In London?" – St James's Park is the answer – a must-see during London in a day itinerary!
No one-day visit in London can't go without taking a picture with this amazing creature ? No, just joking – they are really lovely ?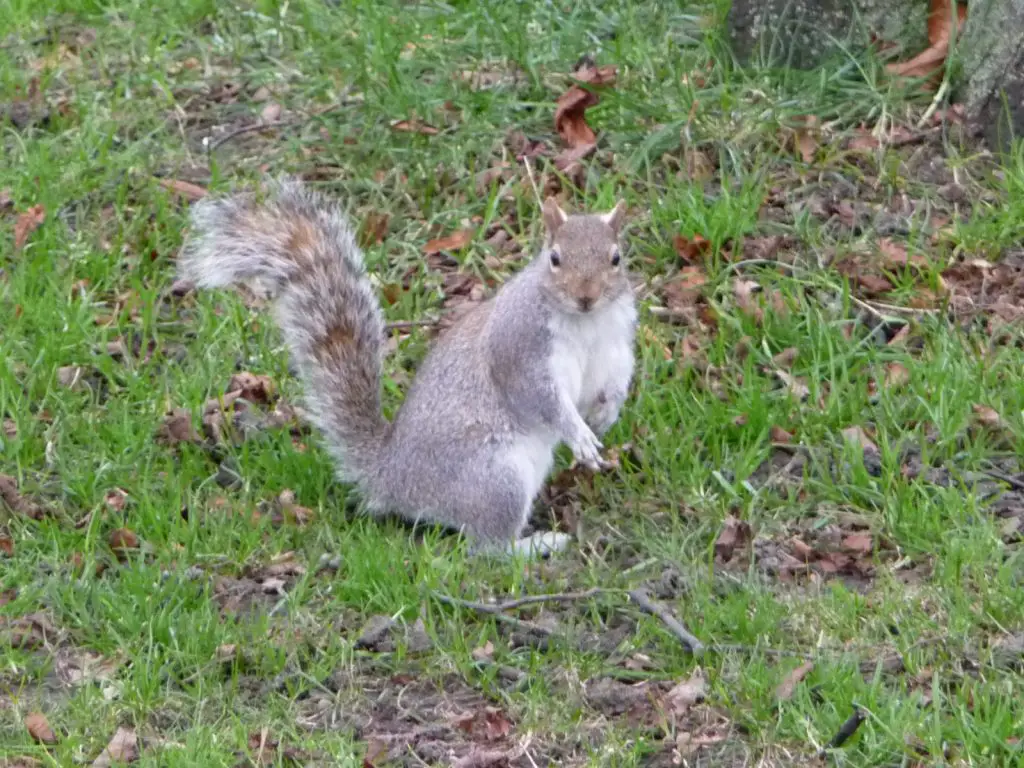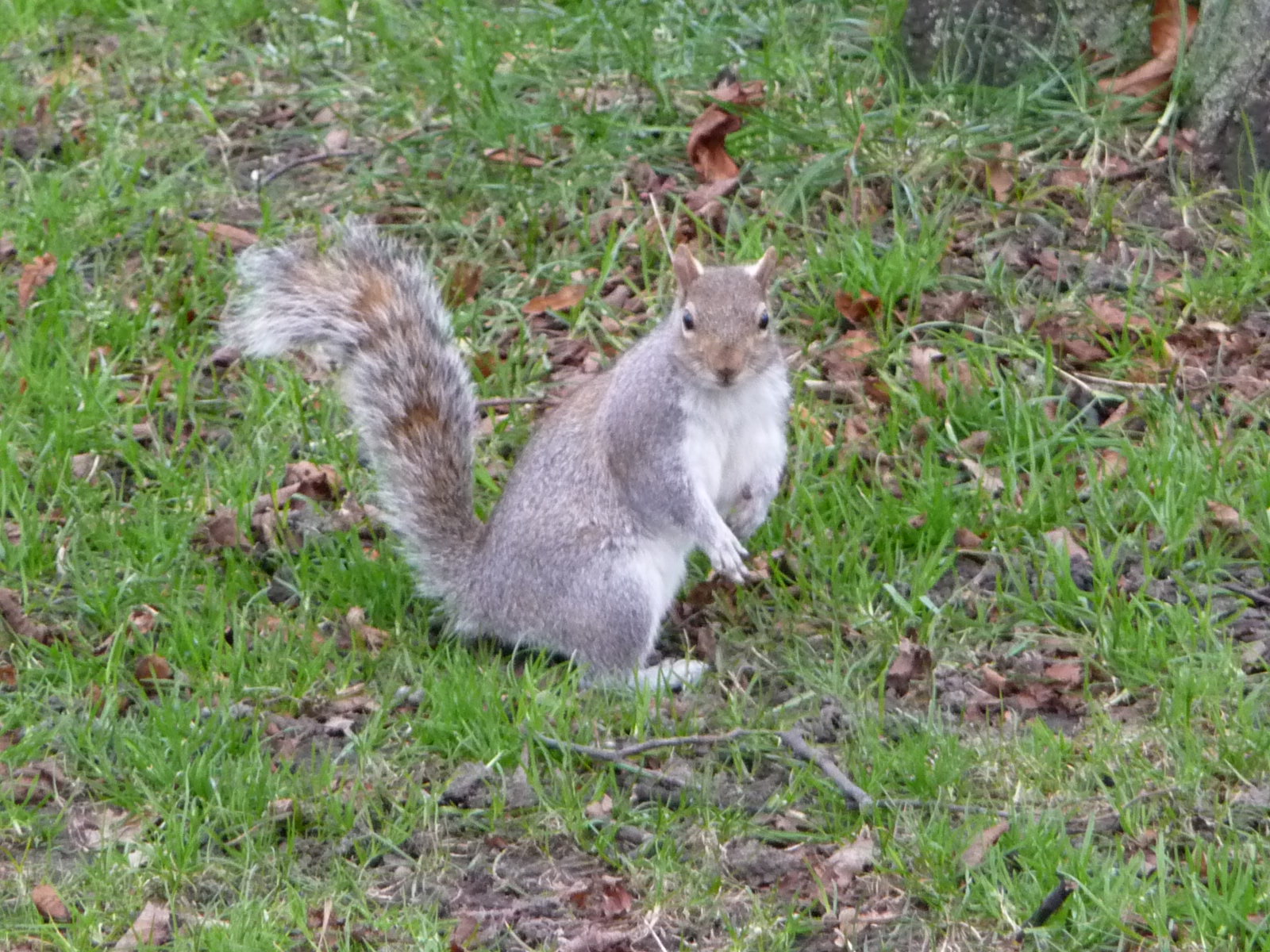 11. Buckingham Palace
A day tour in London wouldn't be completed without seeing the Buckingham Place!
After a photography session in the park is time for another one at Buckingham Place. For many, this is the number 1 place to visit during one day London itinerary.
Don't expect to see the Queen on any of your pictures… I guess it's not that easy as with the squirrels! 😀 Still, this is a must-have a day in London what to see list!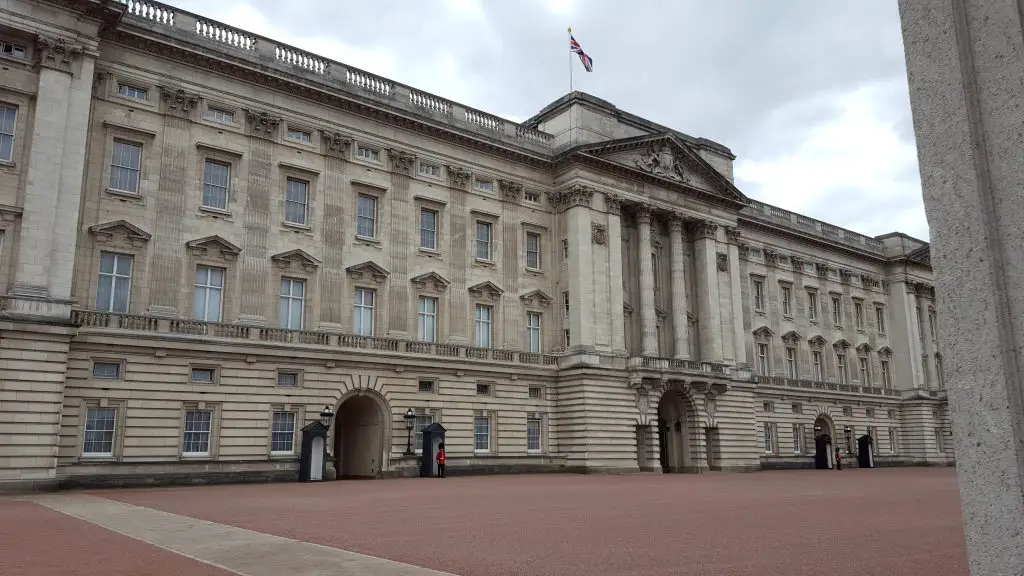 12. Harrods
Places to visit for 1 day in London? If shopping is your thing then you can't skip this top attraction in London! One day in London can't be completed without visiting Harrods!
The most famous shopping centre in London will more than welcome you with your dollars, pounds or any other currency ? If you are on a budget, you don't have to splash your cash there. There is always an option to buy some socks for as little as £50 – a souvenir from London sorted! 😉
13. Hyde Park
Do you enjoy so far your one day in central London? 🙂
This one day London itinerary is all about showing you all the key landmarks in the capital city. So it can't go without Hyde Park!
If you are in London around Christmas, this is the best time to visit Hyde Park as you get to see Winter Wonderland London – a no. 1 Christmas destination for all Londoners!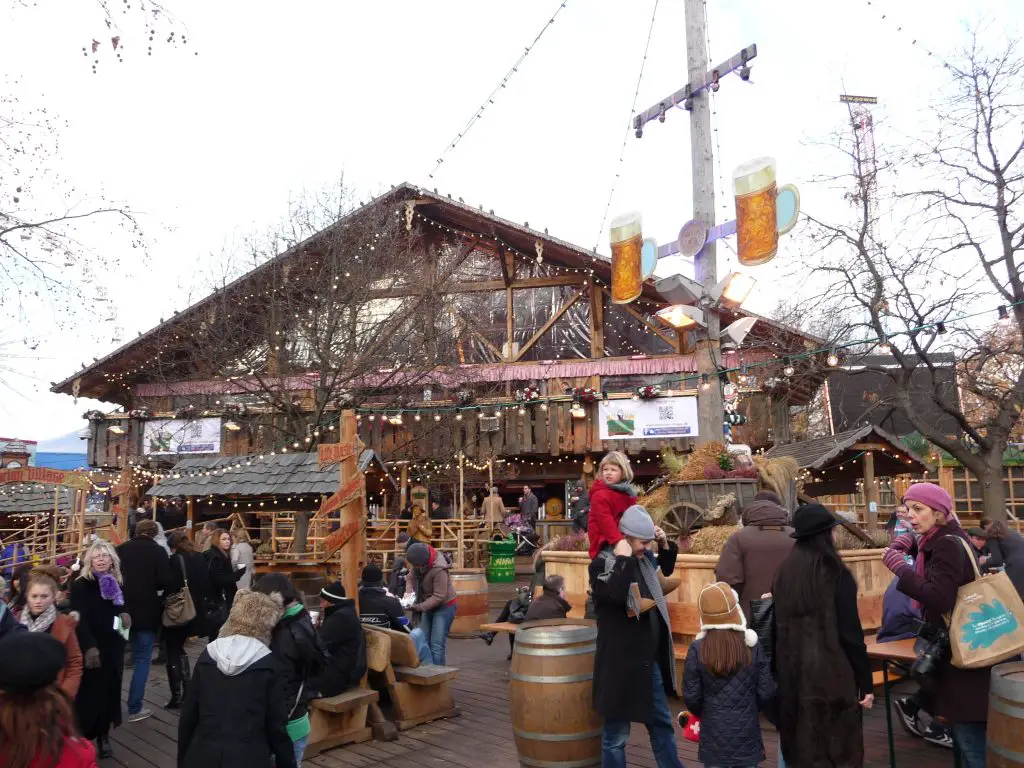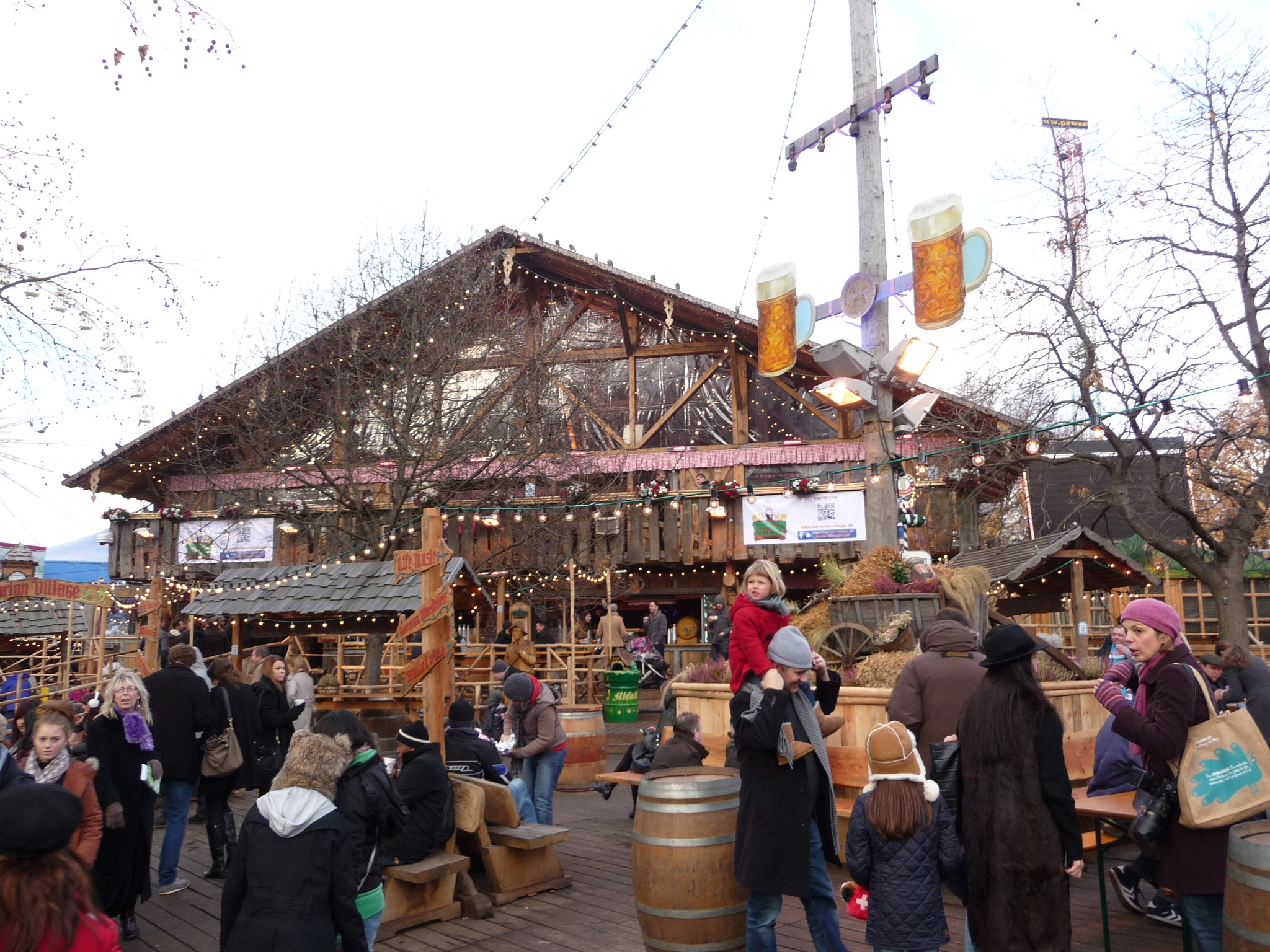 13b. Hyde Park Corner
Go back to Hyde Park Corner tube station and take the eastbound Piccadilly line to Covent Garden station:
14. Covent Garden
Hint: listen to the announcements on the tube as this station is sometimes closed due to… too many tourists! You would have to then leave the tube one stop earlier.
Looking for day out in London ideas? Covent Garden Market, based in London's West End, is a must-visit destination for anyone who loves culture, shopping, theatre, restaurants and bars. Yes, the famous Neal's Yard is based there!
Is that you? 🙂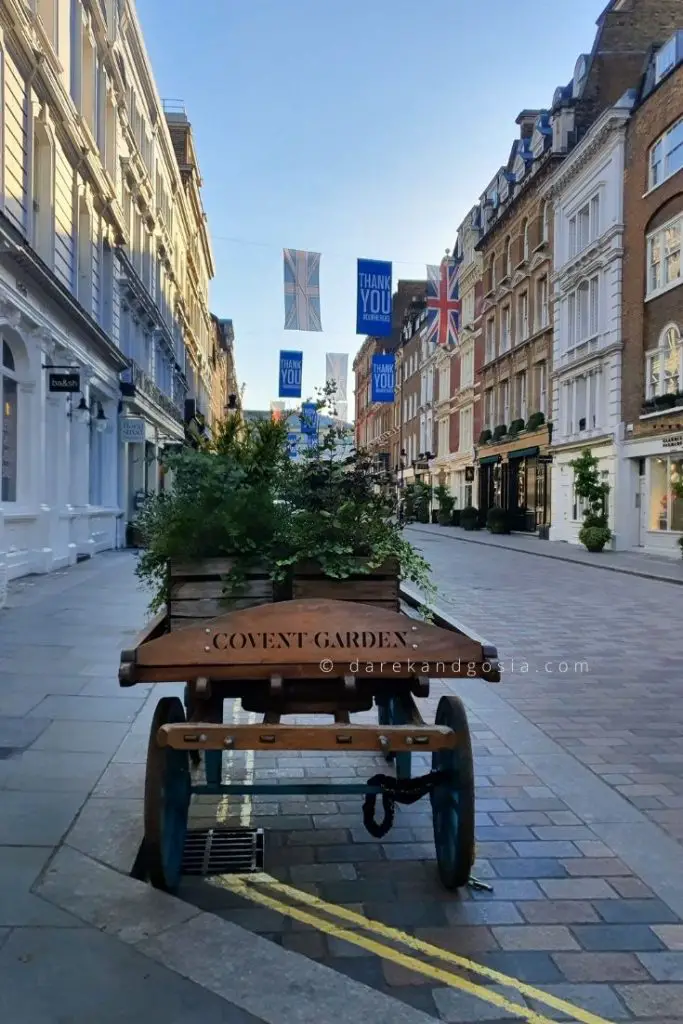 15. Leicester Square
Things to do in London during the day visit? All red carpet premieres take place at Leicester Square's Cinemas so you might be lucky to spot a real star here! Or at least you can visit M&M's World or LEGO shop if you feel like a child.
You can also get rich in one of Leicester Square's Casinos! Would you try your luck? ?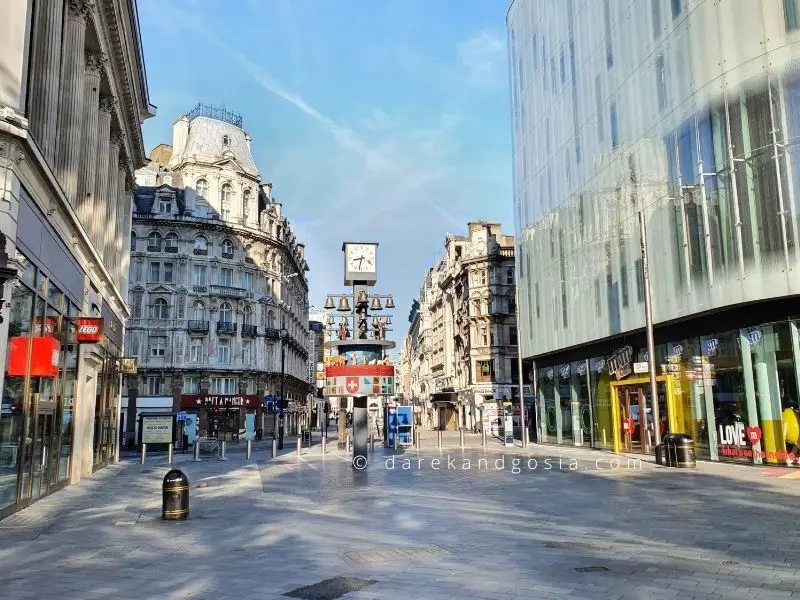 16. Piccadilly Circus
Yes, this is the famous station where you can see massive digital billboards. I guess this place is very similar to New York's Time Square – hence so many Americas take pictures there ? A must-see on one day tour in London UK.
Piccadilly Circus is probably one of the most photographed places on our London itinerary 1-day list.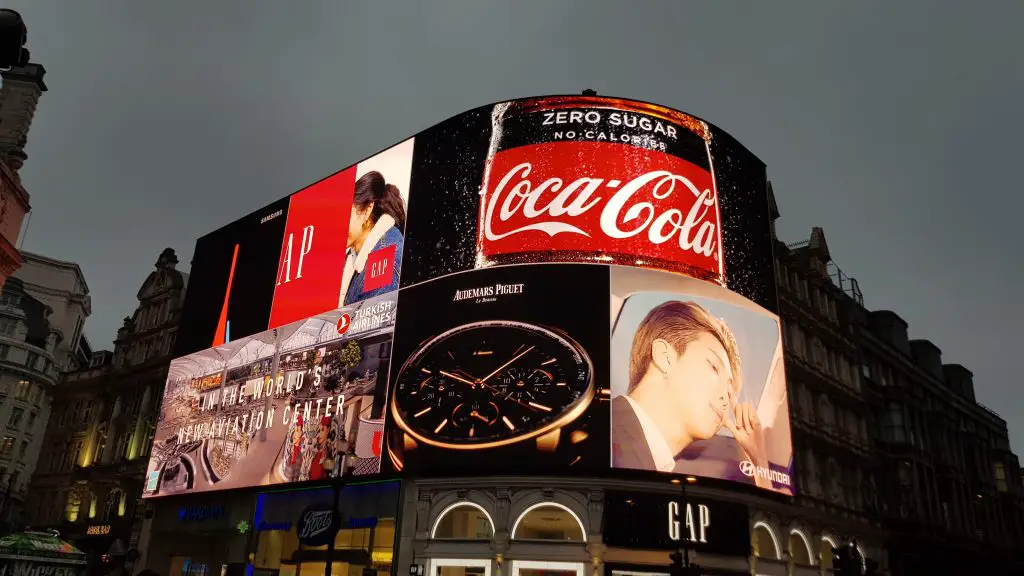 17. Chinatown
Things to see in London for a day? Take a picture at the Chinatown Gate and try some of the delicious food here. This place is almost always overcrowded, mostly by… Chinese tourists ? If you are one of them, I bet this in the first places on your one day London itinerary list!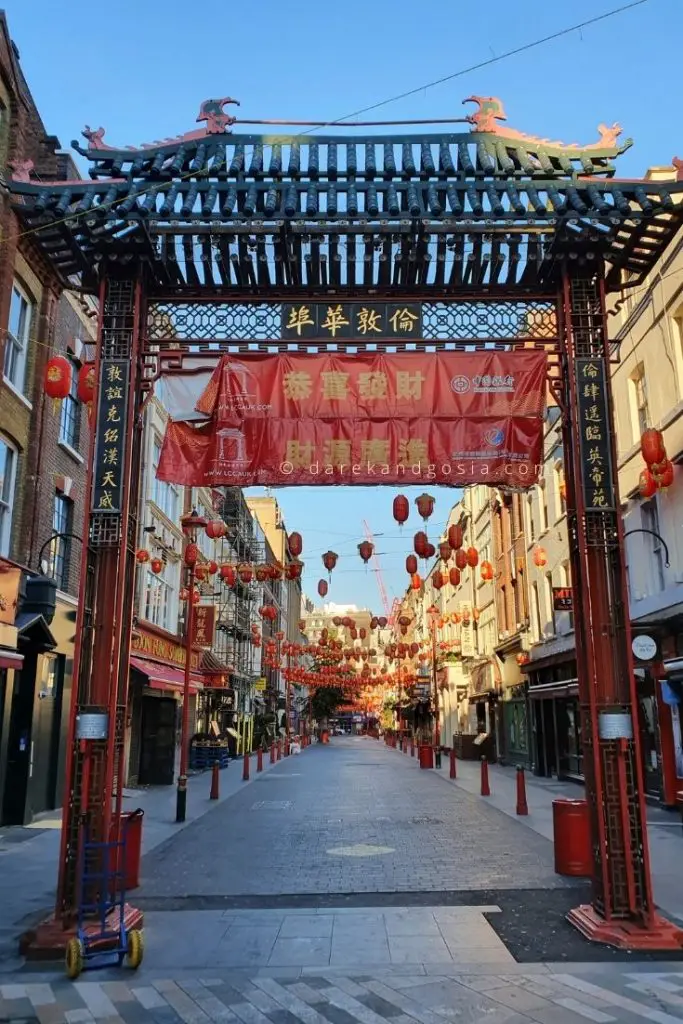 18. Carnaby Street
One of the best things to do in central London on a day trip. A bit off from the main streets in Soho, Carnaby Street is a perfect place for an early dinner. It is home to many boutiques, cute coffee shops and the Liberty of London.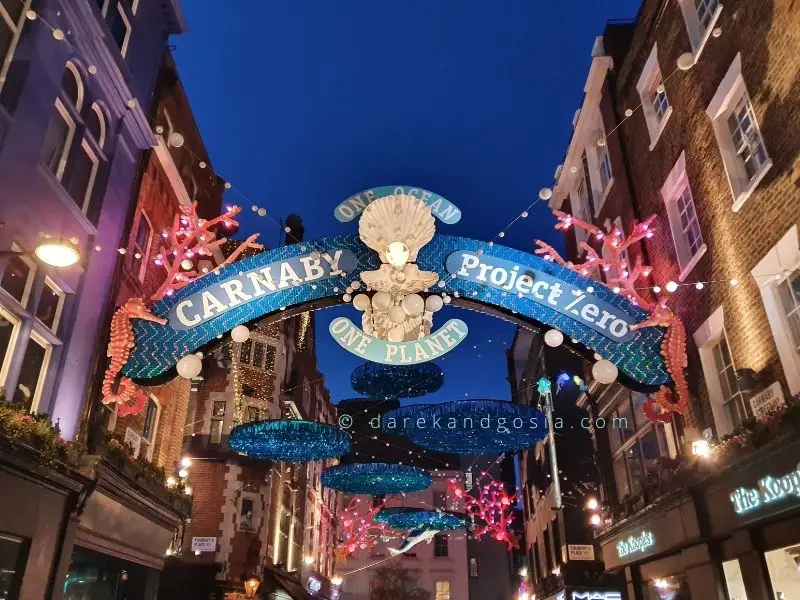 19. Oxford Circus
Do plan a day in London? To finish your exciting day in London, go shopping in Oxford Circus – the most famous shopping street in London!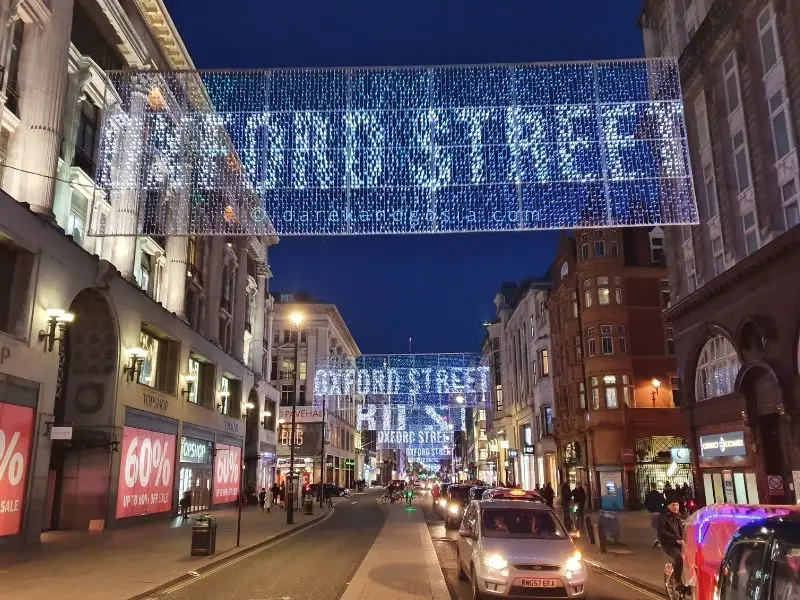 One day in London FAQ
Is one day in London enough?
It's probably better to spend a bit longer than 1 day in London but even if you only have 24hours you can see a lot on London itinerary 1 day!
Is visiting London in one day worth or it's a waste of time?
All the above landmarks are totally durable during a one day visit in London. The only caveat is the time of the year you want to see London in one day!
Note that days in winter months are much shorter in England so you can expect to get darker at around 5 pm. If you choose spring or summer for your trip to London you will get few more daylight hours to spend in central London.
Need more inspiration in London?
There is so much to see in the capital city! With so many great places to visit you will need a bit more time than one day in London.
Read our guide to 99 best things to see in London.
What about day trips from London?
We would highly recommend visiting other stunning places in England. Honestly, there is so much more to see in the capital city ? London, with few airports and great connection, is a perfect place for a weekend getaway in Europe!
Are you planning a long trip outside of London to explore England or even the whole United Kingdom? Read our guides:
Do you consider renting a car? Read our guide to:
Renting a car in Europe – it can save you a few surprises and $$$ ?
Are you thinking about moving to the capital city? Learn about the best places to live in London!
If you liked our article about one day in London, then please check out the below posts too: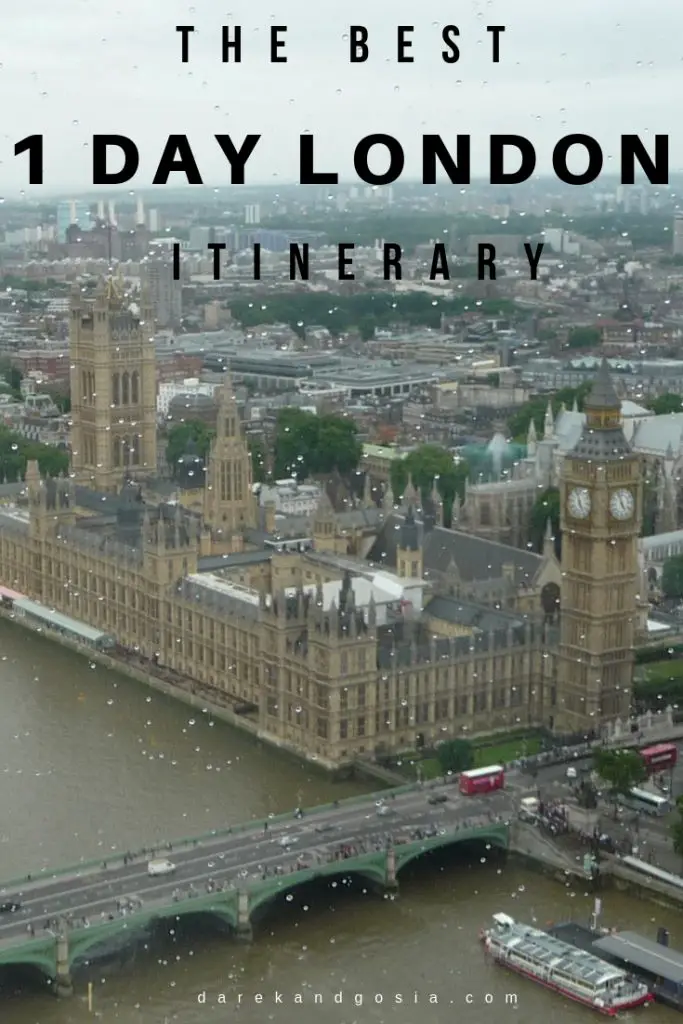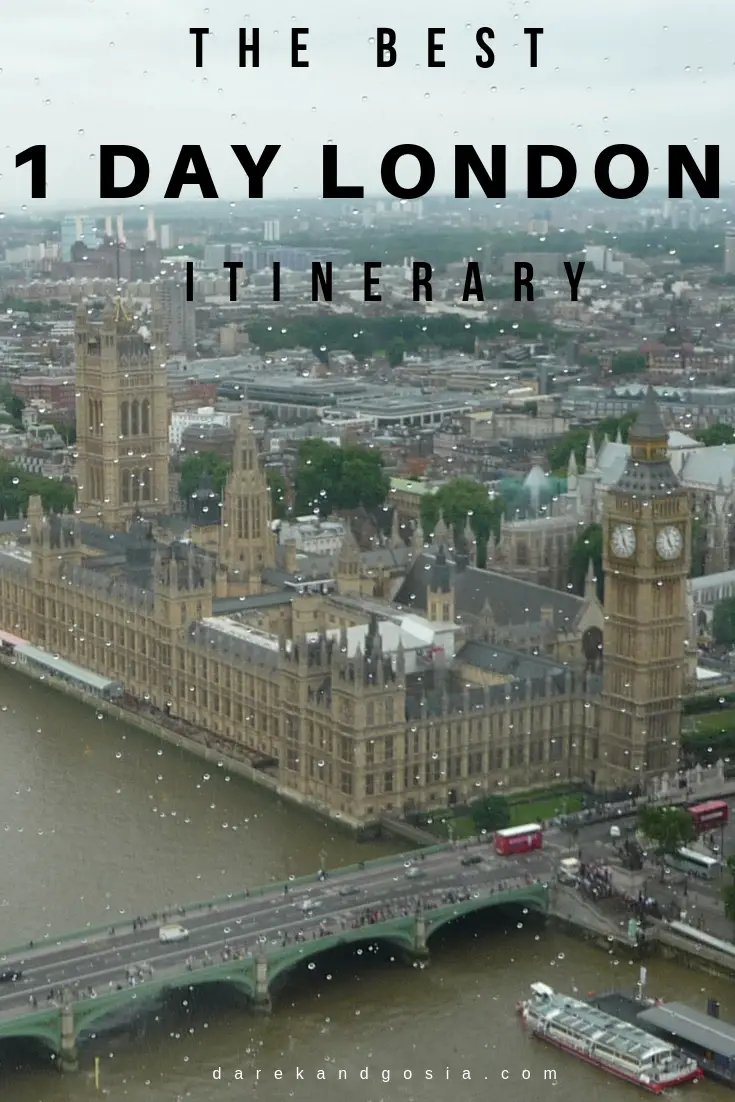 Articles you may like: