Looking for unique places to visit in Spain? Check out our list of unusual things to do in Spain – famous & quirky places for Spanish holiday!
Are you looking for some unusual things to do in Spain? Then you've come to the right place! We have a great list of main attractions, famous landmarks to see and unique places to visit in Spain.
What to do in Spain? From unusual things to do in Mallorca to famous landmarks in Spain, the list of Spanish attractions is endless!
Beautiful Spain almost doesn't need any introduction. This Southern European country is one of the most popular travel destinations on the continent. Spain is a hotspot for many tourists from around the world. And there are 27 unique reasons for that. 
Visiting Spain – car hire:
We have rented cars many times during holidays in Spain and we always used discovercars.com
Check out our guide to the best car hire company in Spain or simply explore the options directly on discovercars.com if you need a car during your next holiday in Spain.
Have you been on holiday to Spain? Do you think you've done Spain?
Top 10 unusual things to do in Tenerife:
La Sagrada Familia, Barcelona
Cathedral Beach, Ribadeo
Torcal de Antequera, Malaga
Alcazar de Segovia
Maspalomas Dunes, Gran Canaria
Puente Nuevo, Ronda
Italica
S'Espalmador Island
Siam Park, Tenerife
Check our list of activities that will show you another side of this most visited European destinations.
Why not try some of these best attractions, famous landmarks and unique places on your next visit to Spain?! ?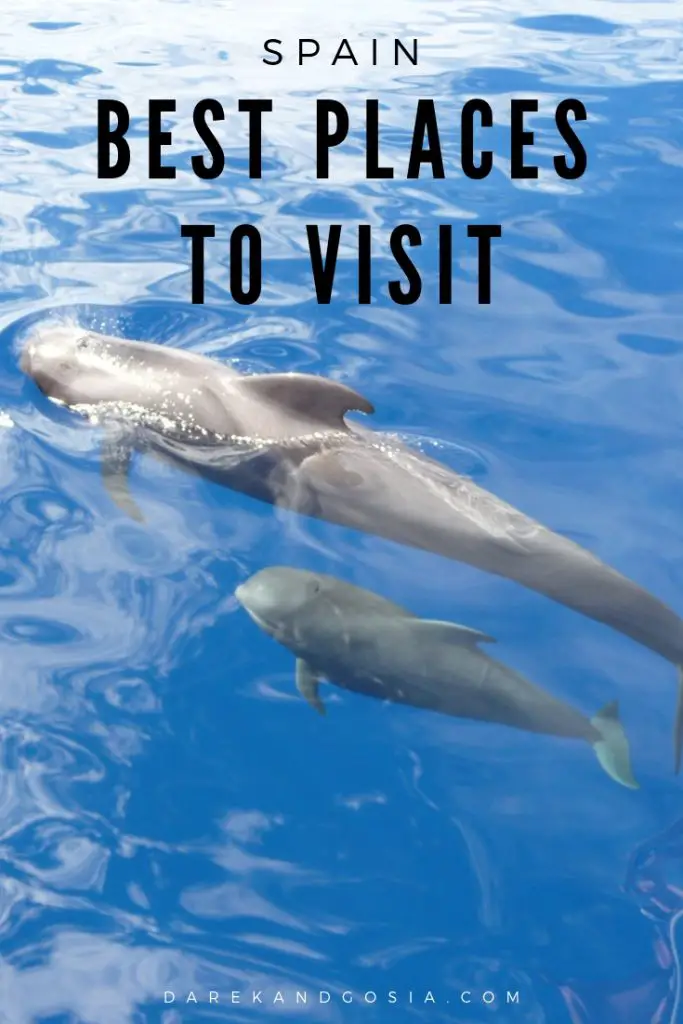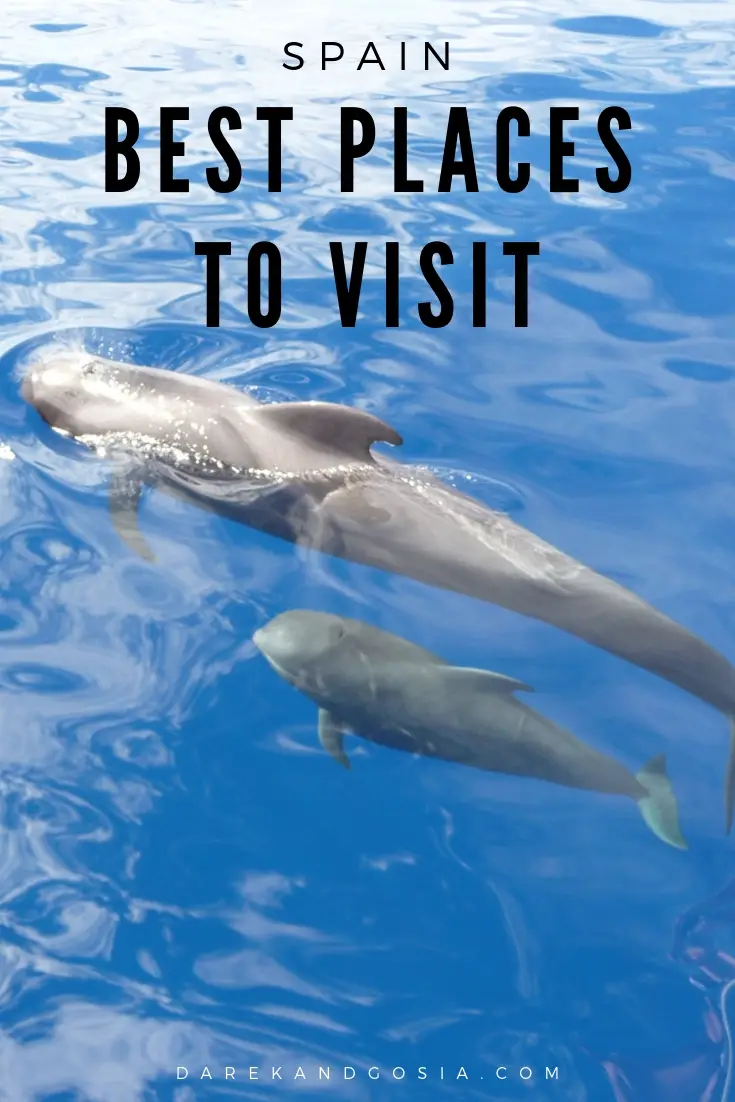 Explore the best tourist attractions in Spain and top ideas for best places to visit in Spain:
Here are the 27 unique places to visit in Spain
1. La Sagrada Familia
Looking for must see places in Spain?
Check out why one of the must-see tourist attractions in Barcelona still hasn't been finished. Sagrada Familia, a large Roman Catholic church in Barcelona Spain has been under construction since 1882 – what would Gaudi say about the slow progress?! 😉 It really is one of the best places to visit in Spain.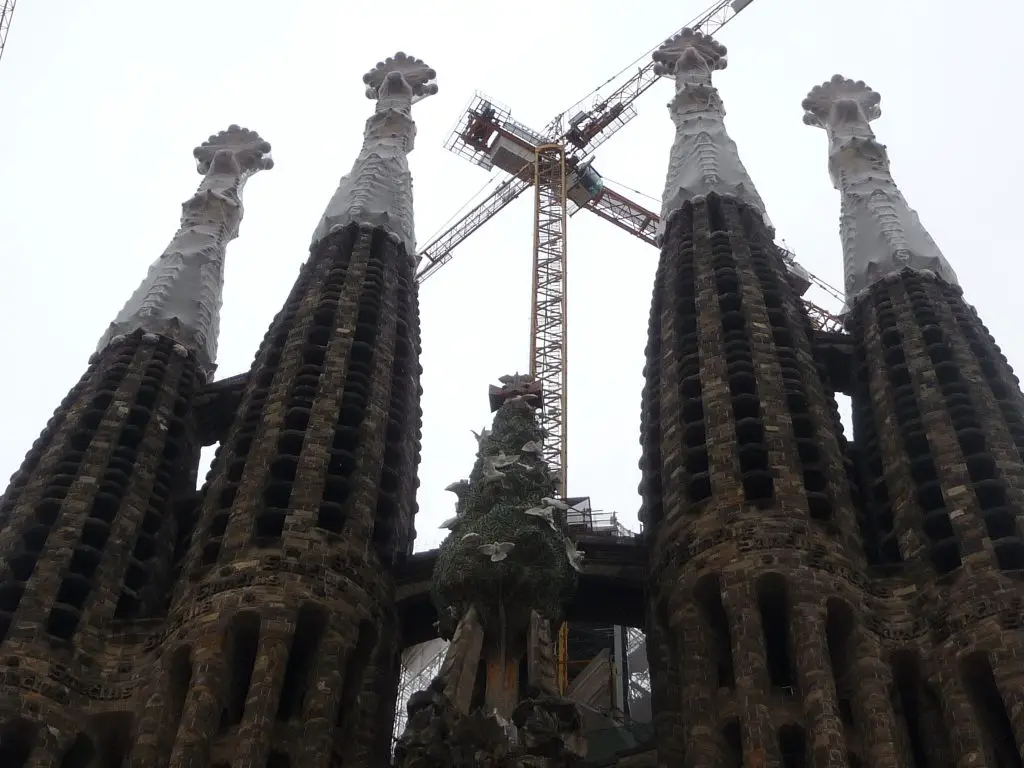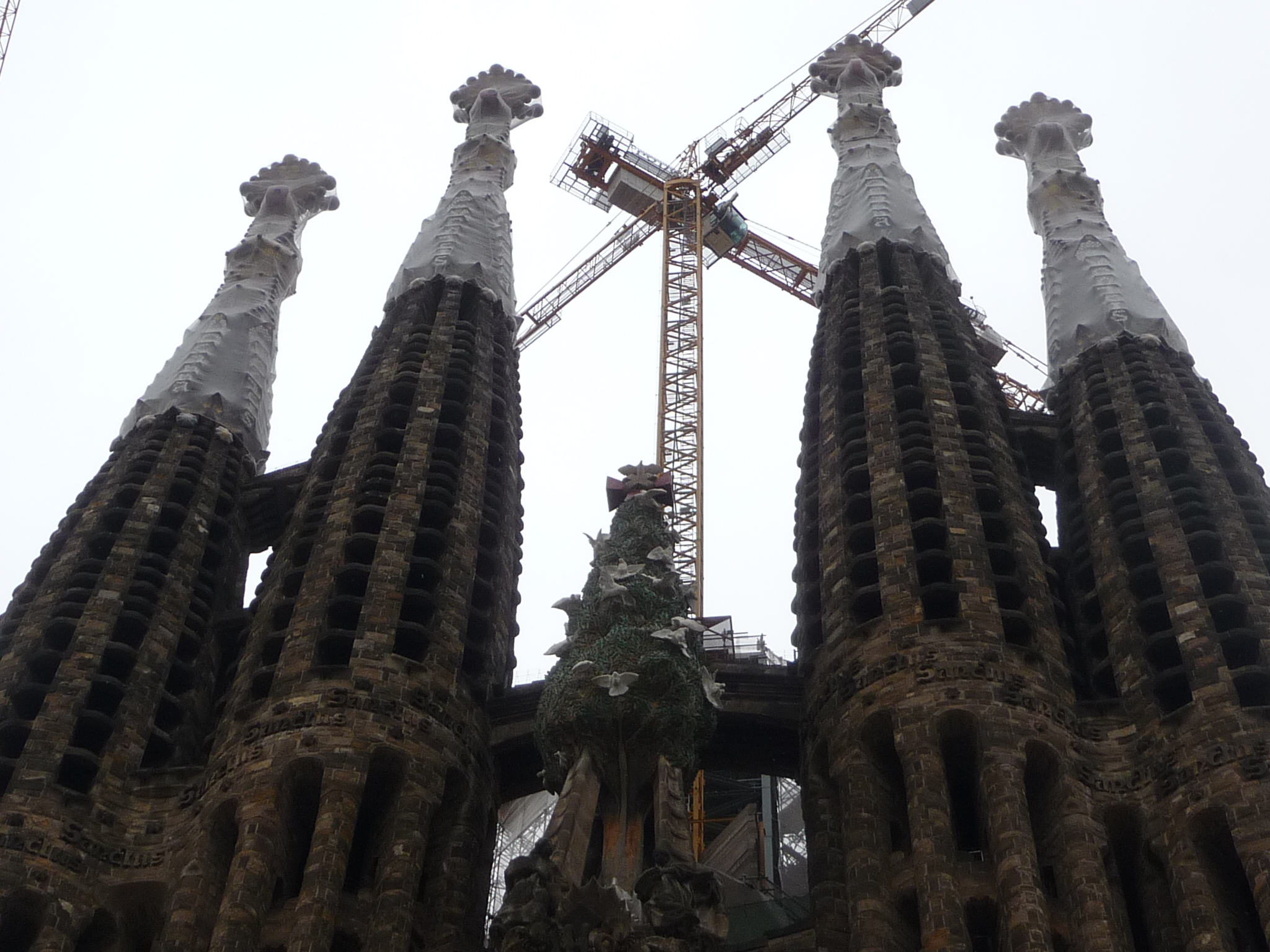 Going to Barcelona? Read more: 30 TOP Attractions & QUIRKY Things to do in Barcelona Spain!
2. Cathedral Beach
One of our favourite places to visit in Spain
Looking for one of the best-kept secrets of Spain? An amazing, natural Spanish attraction? Go to Ribadeo in Northern Spain to see what nature can make! Make sure you visit the As Catedrais beach during low tide which will allow you to see the rock formations directly from the beach.
Fab! One of the best beaches in Europe. This really is one of the top places to visit in Spain and you just have to have it on your list!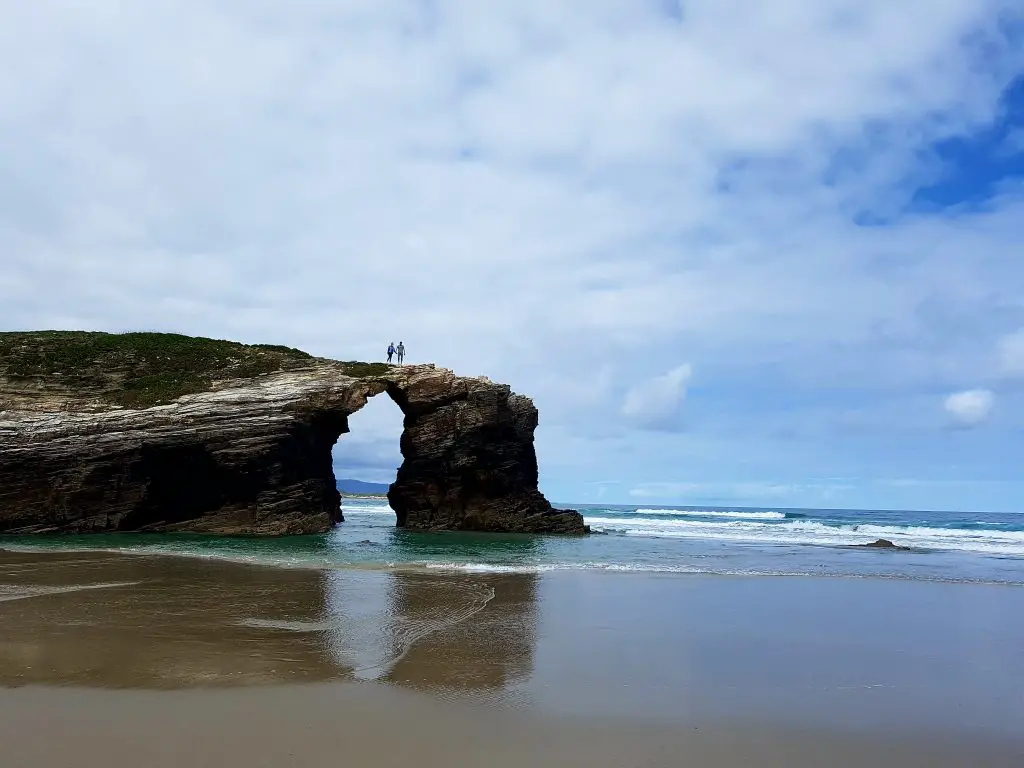 Read more: As Catedrais Beach in Ribadeo, Spain – The Beach of the Holy Waters!
3. Park Güell
Top places to see in Spain? Visit one of the most impressive public parks in the world – Park Güell in Barcelona. This place is really magical with many interesting features like twisted stone columns supporting curving colonnades.
One of the top attractions in Barcelona. You will be blown away by how stunning this place is! Yes, this is really one of the best places to visit in Spain.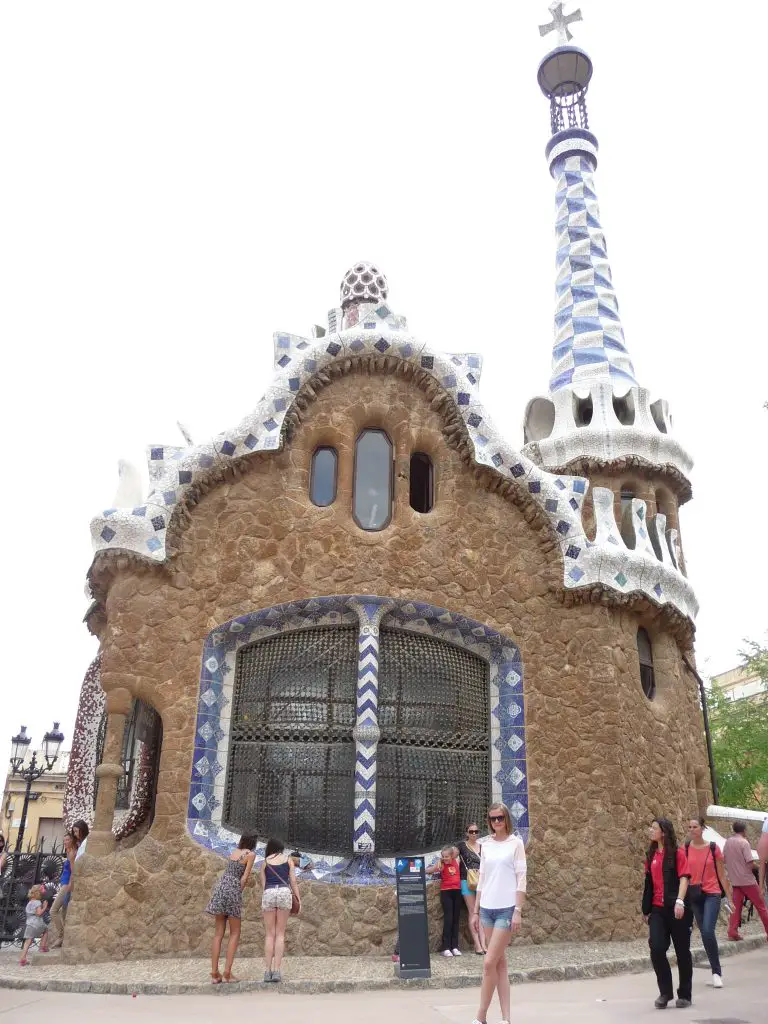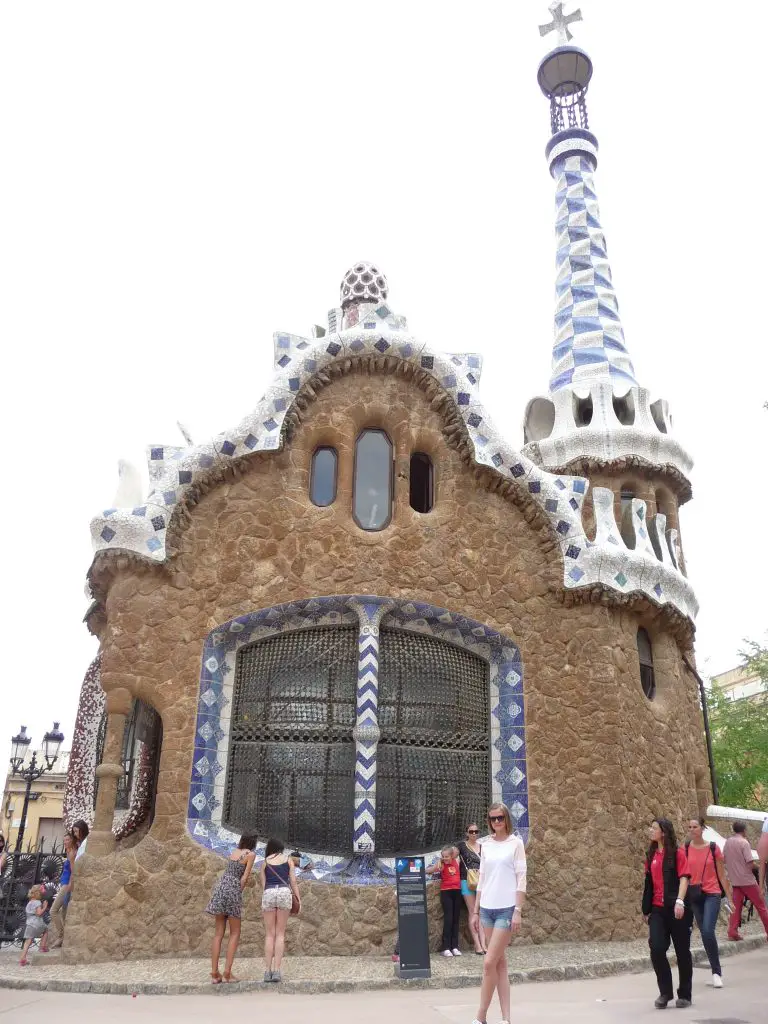 4. Alcazar de Segovia
Recommended by Nesrine from kevmrc.com
Did you know you can find a Walt Disney lookalike castle in Spain? Well, you'll have to go to the city of Segovia to find it! Located at only 1,5-hour drive from Madrid, Segovia is a very pretty medieval city where you can visit a lot of amazing monuments, including the famous Alcazar de Segovia. 
Right next to another gem of Spain, Segovia Cathedral, the Alcazar de Segovia was completed in the 16th century during the Arab domination and served as a prison for 200 years. Perched on a huge rock, this monument is Spain's one of the most remarkable castles because of its shape, similar to a ship's bow. Because of their obvious similarity, the legend says that the Alcazar de Segovia inspired Cinderella's Castle, which has become Disney's symbol. 
If you have the chance to visit the city, I recommend reaching the Mirador del Alcazar y los dos Valles. It is definitely the best viewpoint to see the Alcazar de Segovia as it is high enough to also see the castle's fortifications. Inside the castle, you can explore a lot of rooms full of history, as well as the Torre de Juan II, one of the tours of the castle, from which you can enjoy a wonderful view over the city. 
This really is one of the top Spain tourist attractions!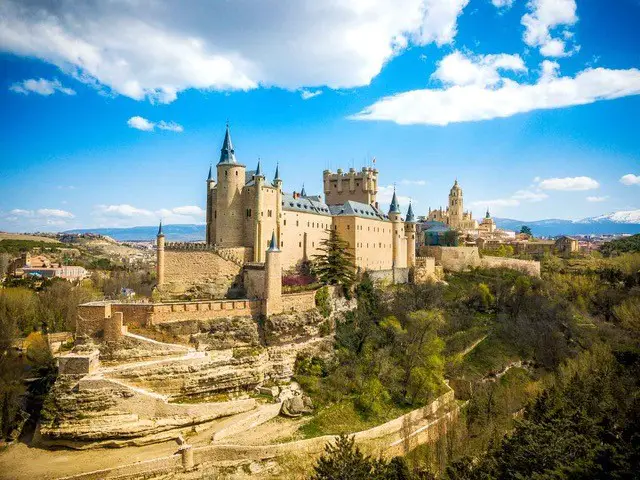 5. Sierra Nevada
Best places in Spain to visit? For all the amazing attractions in Spain, this one is very unique!
If you love beaches and skiing, Sierra Nevada is the only place in Spain where you can combine both during one holiday! Fancy morning ski-trip and afternoon sun-bath? Book a flight to Granda and enjoy Costa Tropical and Sierra Nevada at the same time. It really is a contender for the best places to visit in Spain.
6. Sacromonte
Recommended by Julie from ruhlsoftheroad.com
The Sacromonte hillside is a must-visit destination in the heart of Granada, Spain. Sacromonte has two main reasons that make it a must-see spot, the view of the Alhambra and the gypsy village that was built into the hillside. The view of the Alhambra, Granada's central castle, from Sacromonte is as good as anywhere in the city. This view is stunning during the day. However, at night the Alhambra is lit up brightly, giving you a view you'll have to see to believe.
Would you add Sacromonte to your list of the best places in Spain for families?
After you've gotten your fill of the Alhambra view, head to the former gypsy village that was built into the hillside at Sacromonte. The homes are incredibly unique, you have truly never seen anything like it. On a tour of this village, you are given the chance to explore a few homes and common areas in the village, in addition to exploring the surrounding landscape which has a few cascading pools of water surrounded by lush greenery. Do yourself a favour and add Sacromonte to your list of must-visit places in Spain, you'll be glad you did!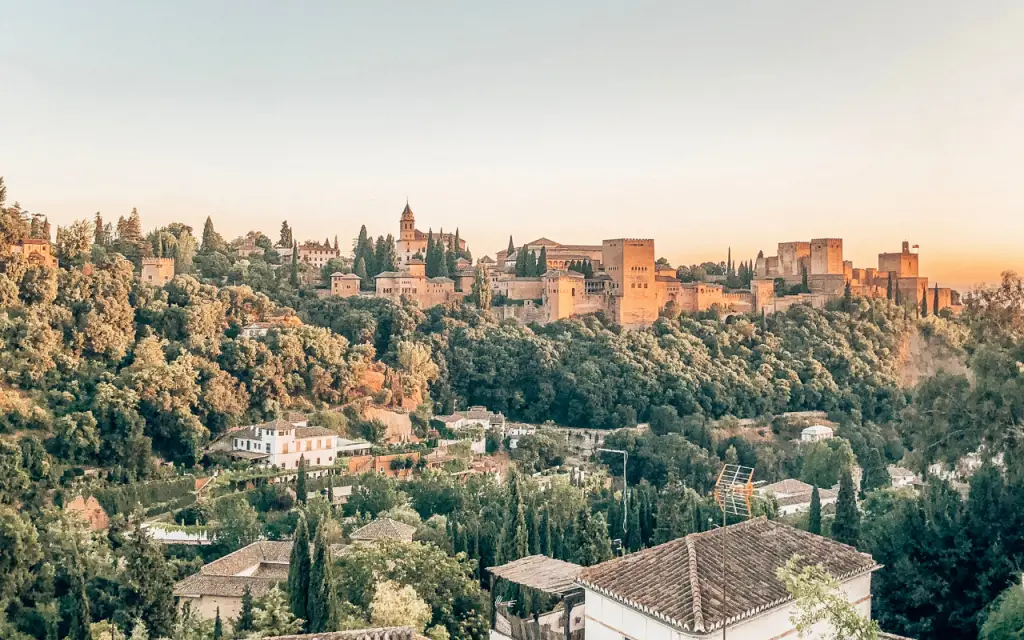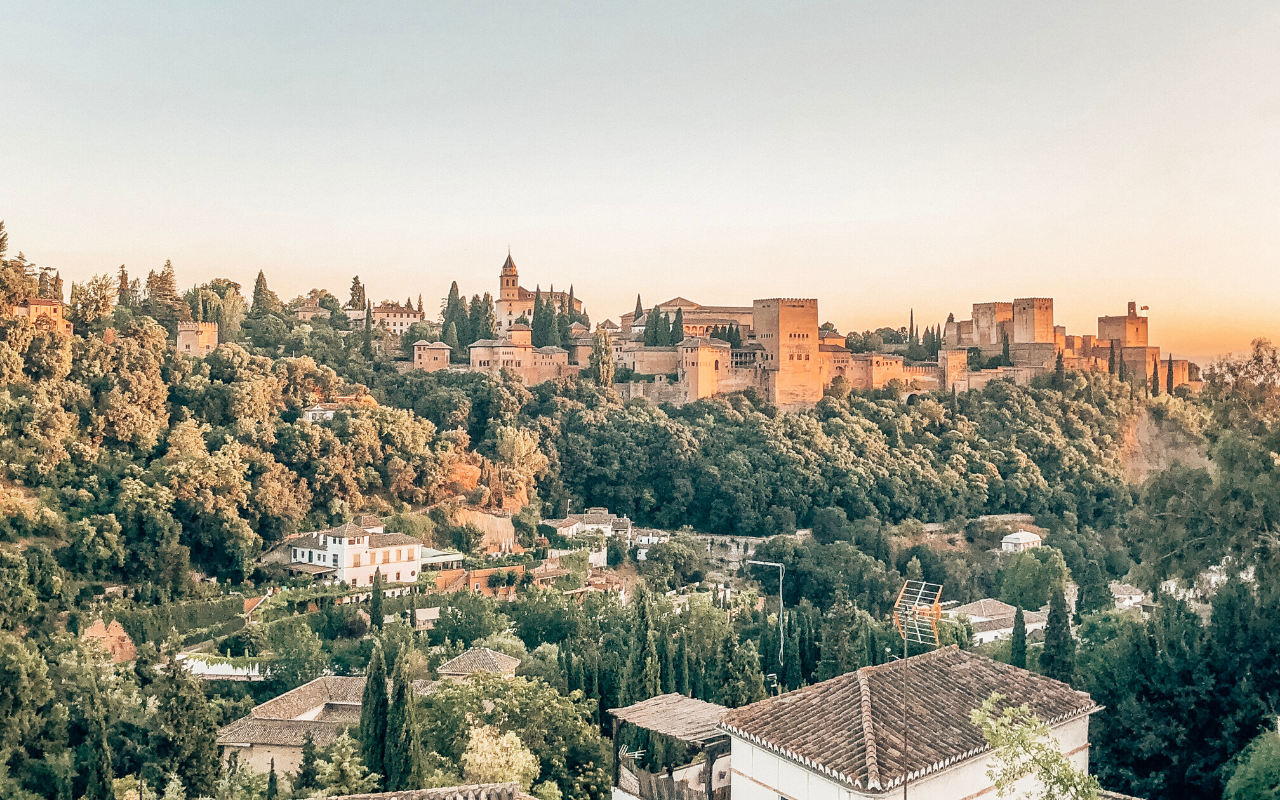 7. La Rambla
What to see in Spain? Take a walk on this beautiful tree-lined pedestrian street (which stretches for 1.2 kilometres) in Barcelona. Without a doubt, La Rambla is one of the most famous attractions and one of the most vital places of the Catalan capital. Everybody who visits La Rambla has to try those delicious Spanish fruits 🙂
If the capital of Catalonia is your top destination in Spain read this Barcelona Guide to learn more about other attractions! The city has such a cool vibe and really is one of the best places to visit in Spain. If you want to experience a vibrant atmosphere head to La Rambla for a unique experience.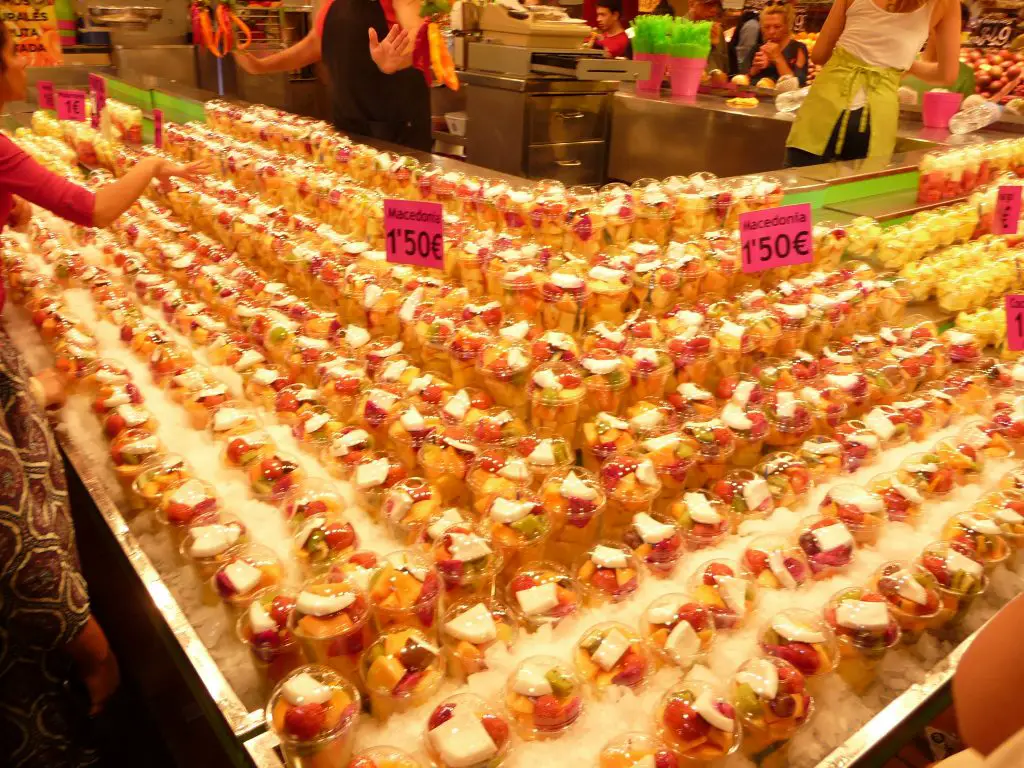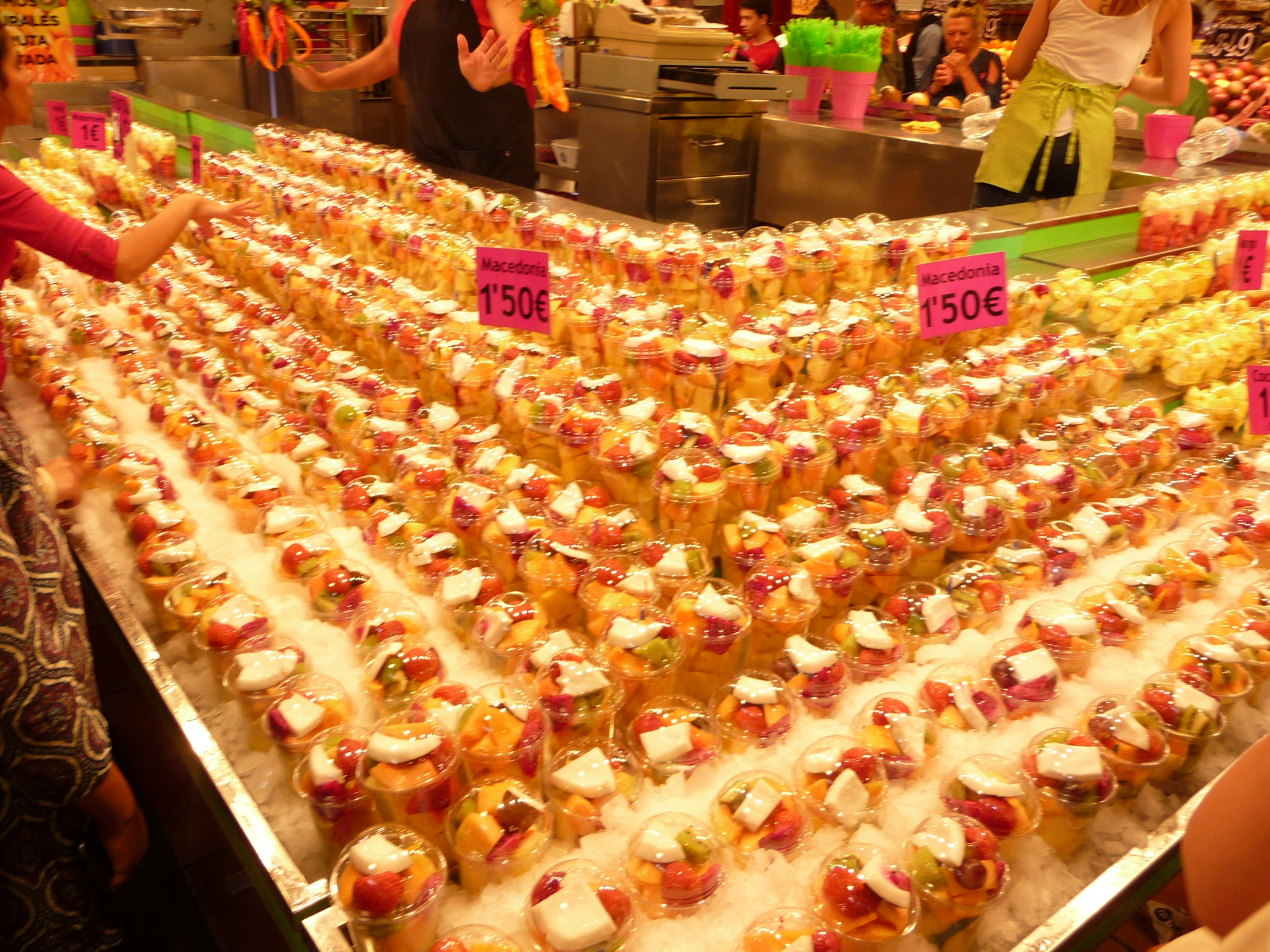 7. Torcal de Antequera
What to visit in Spain? If you love nature this will be very top on your list of the must go places in Spain!
This nature reserve in the Sierra del Torcal mountain is just stunning. It is home to some of the most striking karst formations in Europe. If you are a nature lover and love walks this is the place for you to visit! Make sure you rent a car for this trip, otherwise it will be tricky to get there!
About 1 hour or so from Malaga, the Torcal de Antequera is an area of outstanding natural beauty that you'll love – and easily one of the best places to visit in Spain. We absolutely loved the rock formations – one of the best day trips in Southern Spain.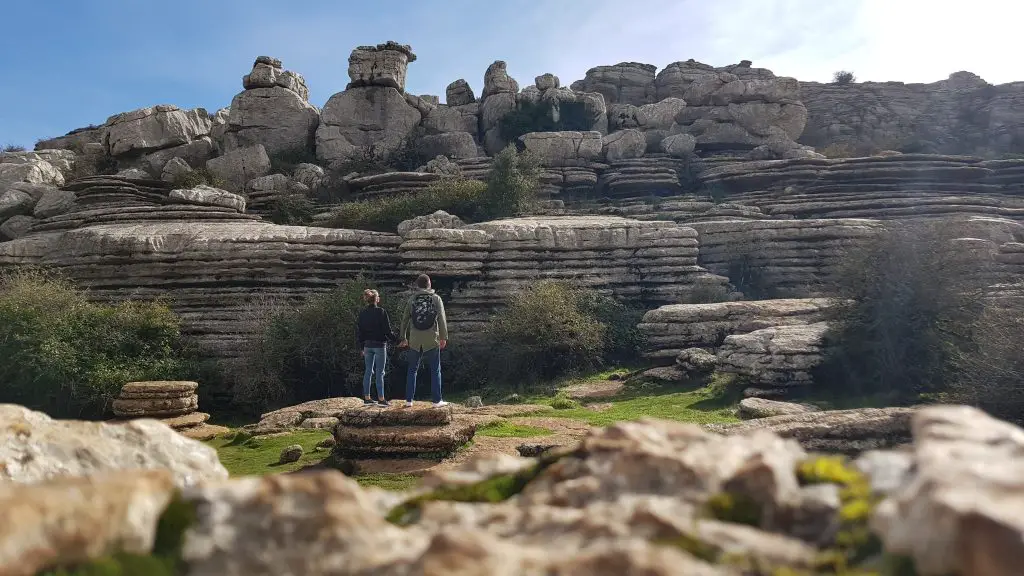 Going to Southern Spain? Read more: 11 Best things to do in Malaga, Spain [Costa del Sol]
9. City of Arts and Sciences
Recommended by Stella from aroundtheworldin24hours.com
Looking for the cities to visit in Spain? Valencia, Spain's third-largest city, is full of wonderful attractions. But the most impressive is the massive entertainment complex known as the City of Arts and Sciences. This complex has only been open for about twenty years, and it was already declared one of the 12 Treasures of Spain. It is the number one must-see place in Valencia.
Travellers could easily spend all day here and not see everything. The City, aka Ciudad de las Artes y las Ciencias, has many areas, but four, in particular, are worth visiting. The first is L'Hemispheric, which is an IMAX theatre and planetarium. There's a science museum, El Museu de les Ciències Príncipe Felipe, with exhibits on everything from DNA to Marvel superheroes. Next, you'll find L'Oceanographic, the largest oceanographic aquarium in Europe. If that's not enough culture, there's El Palau de les Arts Reina Sofia, an opera house/performing arts centre.
Travellers on a budget don't even have to pay to amuse themselves at the City of Arts and Sciences. They can stroll around and appreciate the architecture, plant life, and sculptures around the City. Finally, in the evening, watch the sunset over the avant-garde buildings and enjoy the occasional free concert. The City of Arts and Sciences is truly a city within a city!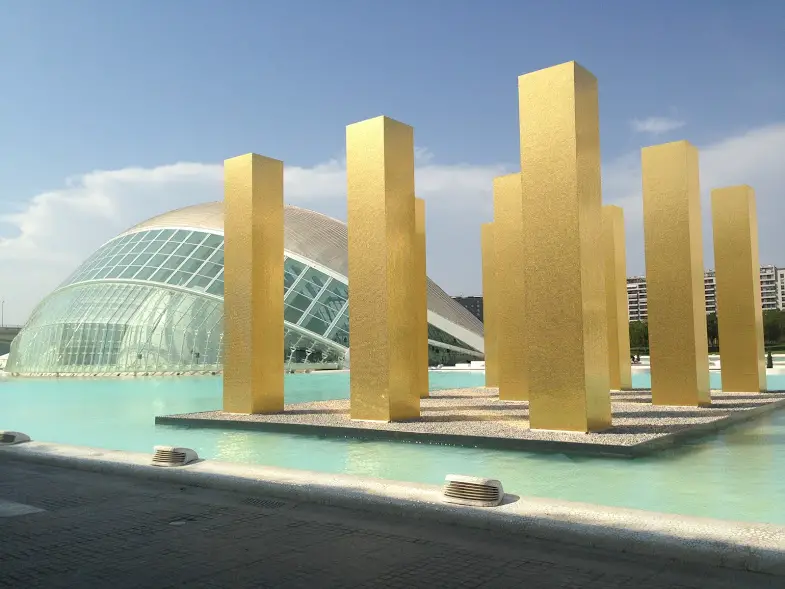 10. Gran Canaria
Without a doubt, Gran Canaria is one of the top tourist destinations in Spain.
From Maspalomas Dunes to Playa de Amadores (top beach in Gran Canaria) there are many stunning places to visit in Gran Canaria. Located just off northwestern Africa, this Europen island is perfect to visit any time of the year!
If it's your first trip the Canary Islands or you don't know where to start exploring gorgeous islands, start with Gran Canaria – one of the best places to visit in Spain (especially for winter-sun in Europe) – you will just love it as it's full of unusual attractions Spain!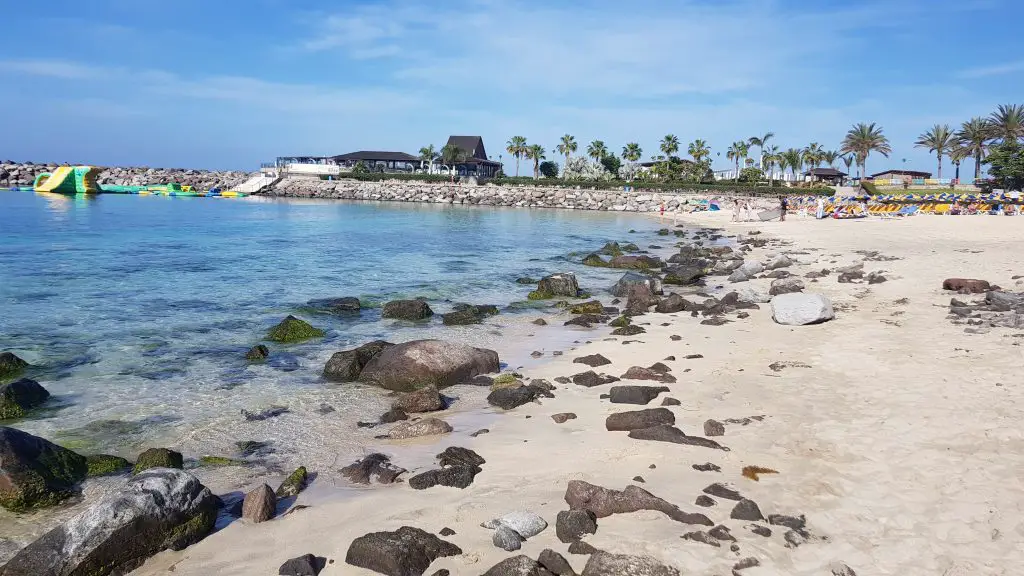 Is Gran Canaria on your list? Read more: 20 Things to do in Gran Canaria & best places you HAVE to visit!
11. Alhambra
Looking for the most popular places to visit in Spain? If you are spending 2 days in Granada, make sure you dedicate one of them to visit Alhambra – one of the most unique places in Spain!
The fortified Alhambra palace complex is the greatest testimony of medieval Muslim architecture. In 2014, the Alhambra was visited by 2.4 million guests, which made this place the most popular tourist destination in Spain. This Moorish treasure of Grenada even overtook the famous Sagrada Família cathedral in Barcelona!
Is Alhambra on your Spanish bucket list? 🙂
12. Italica
Recommended by Bec from wyldfamilytravel.com
There are many interesting places to visit in Spain but we had no idea what a treat was waiting for us as we hopped in our taxi to visit Italica just out of Seville in Spain. Italica is the birthplace of Roman Emperors and it must have been a magnificent place back when it was first built. Now mostly ruins you still get the feeling of what an amazing place it would have been especially as you stand in the middle of the huge Colosseum they have there.
You can also wander around where the houses would have been located in the town and see some of the mosaics that have been unearthed there. The gardens are also beautiful to look at to see how the Roman people loved them to be with all the statues in them.
There is also a small museum on-site that tells you about what was found there and how Italica came about back in the Roman times. This is one place that should not be missed if you are visiting Italica.
So, is Italica on your list of the best places to see in Spain?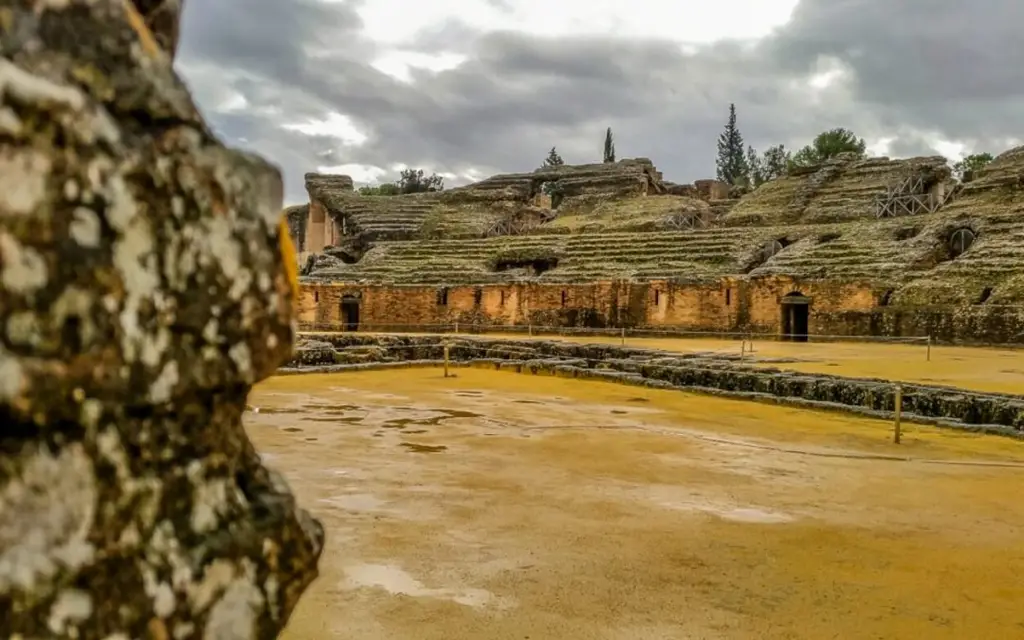 13. Teide
Many of the best attractions in Spain are located on the Spanish islands. And one of the most famous places in Spain to visit is Teide.
This volcano id one of the features on Tenerife island. Make sure you go for a day trip when you visit this Canary Island. Mount Teide is the third highest volcanic structure and most voluminous in the world – so it has to be added to your bucket list ? It really is one of the best places to visit in Spain.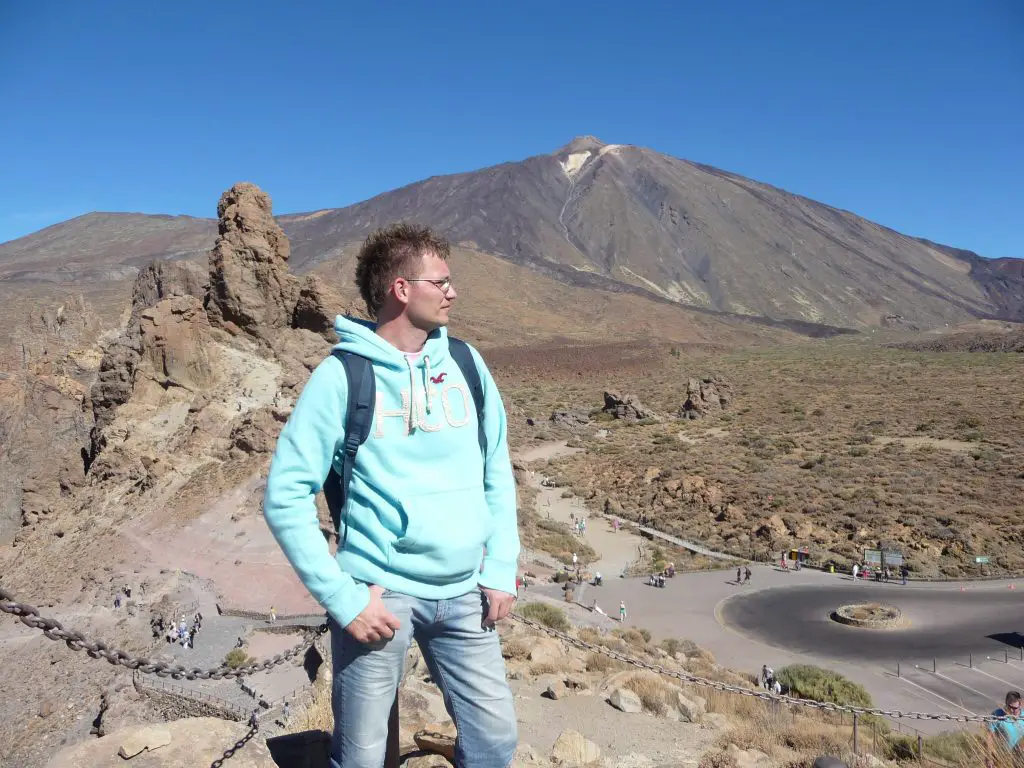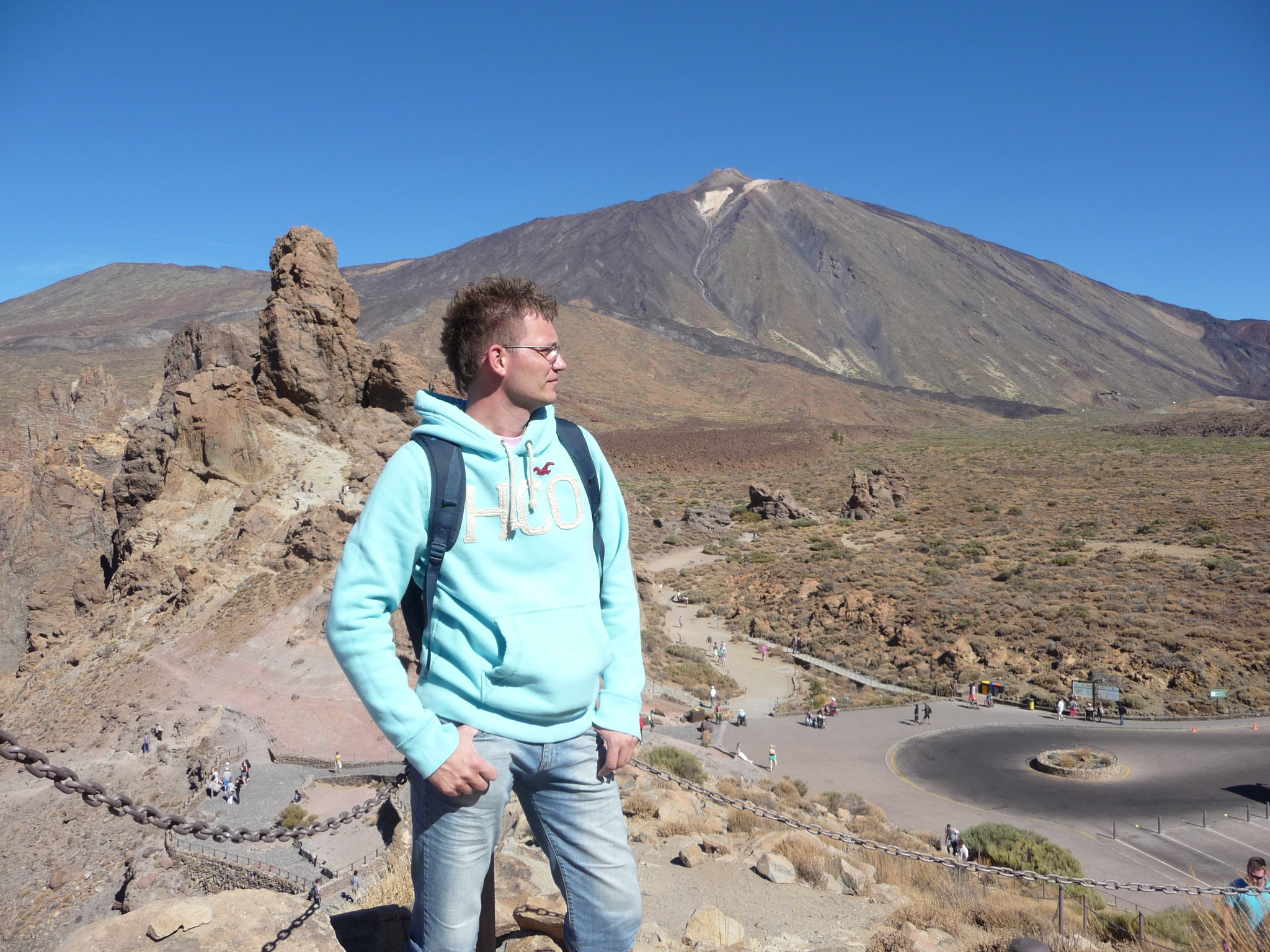 14. Cabo de Gata
Recommended by Daniel from layerculture.com
This pobabaly isn't one of the most visited places in Spain but it really deserves to be top on the list of places to see in Spain! If you find yourself close to the Andalusia region whilst searching for things to do in Spain, be sure to head down to Cabo de Gata in Almeria. This park is filled with natural wonders and with its desert-like climate, you'll find it is one of the driest places in Europe you can visit.
With so much to explore here, including secluded white sandy beaches, climbing volcanic rocks and of course hiking the unique desert-like terrain. You'll get amazing views of the Mediterranean sea that are sure not to leave you disappointed. The nearby town is also home to some great nightlife and makes it fairly easy to connect with the local way of life. The park is home to thousands of plants some of which are very unique, such as the European Fan Palm, which is a symbol of the park itself.
All in all, this interesting southeastern corner of Spain must be explored in closer detail to be fully appreciated.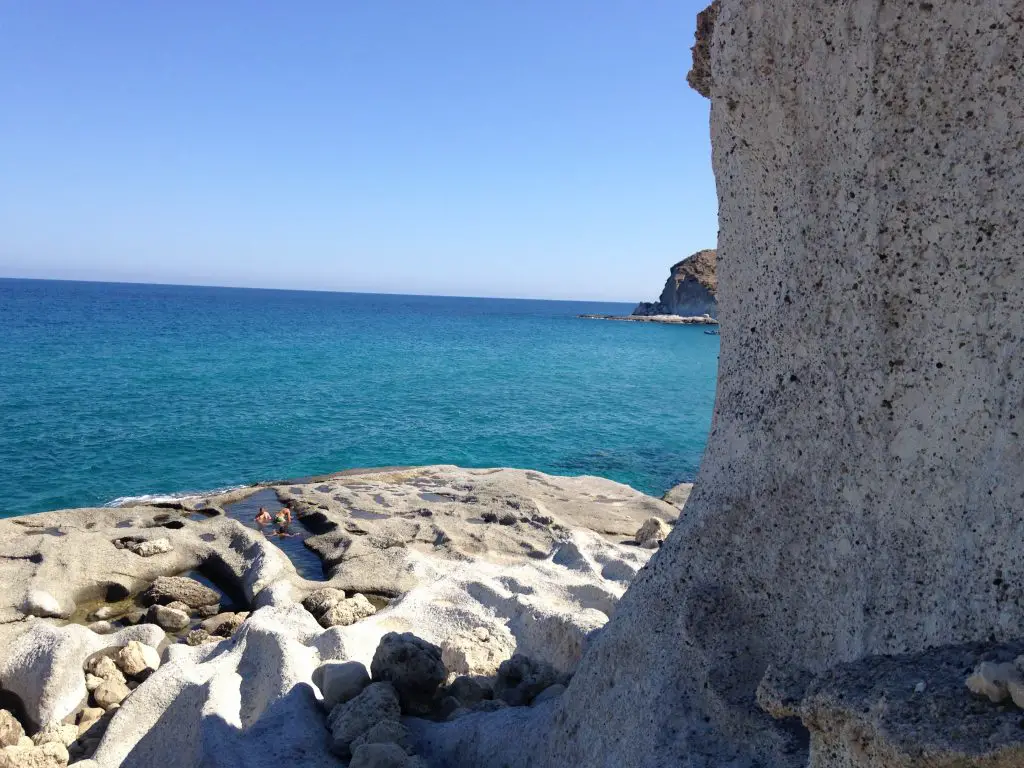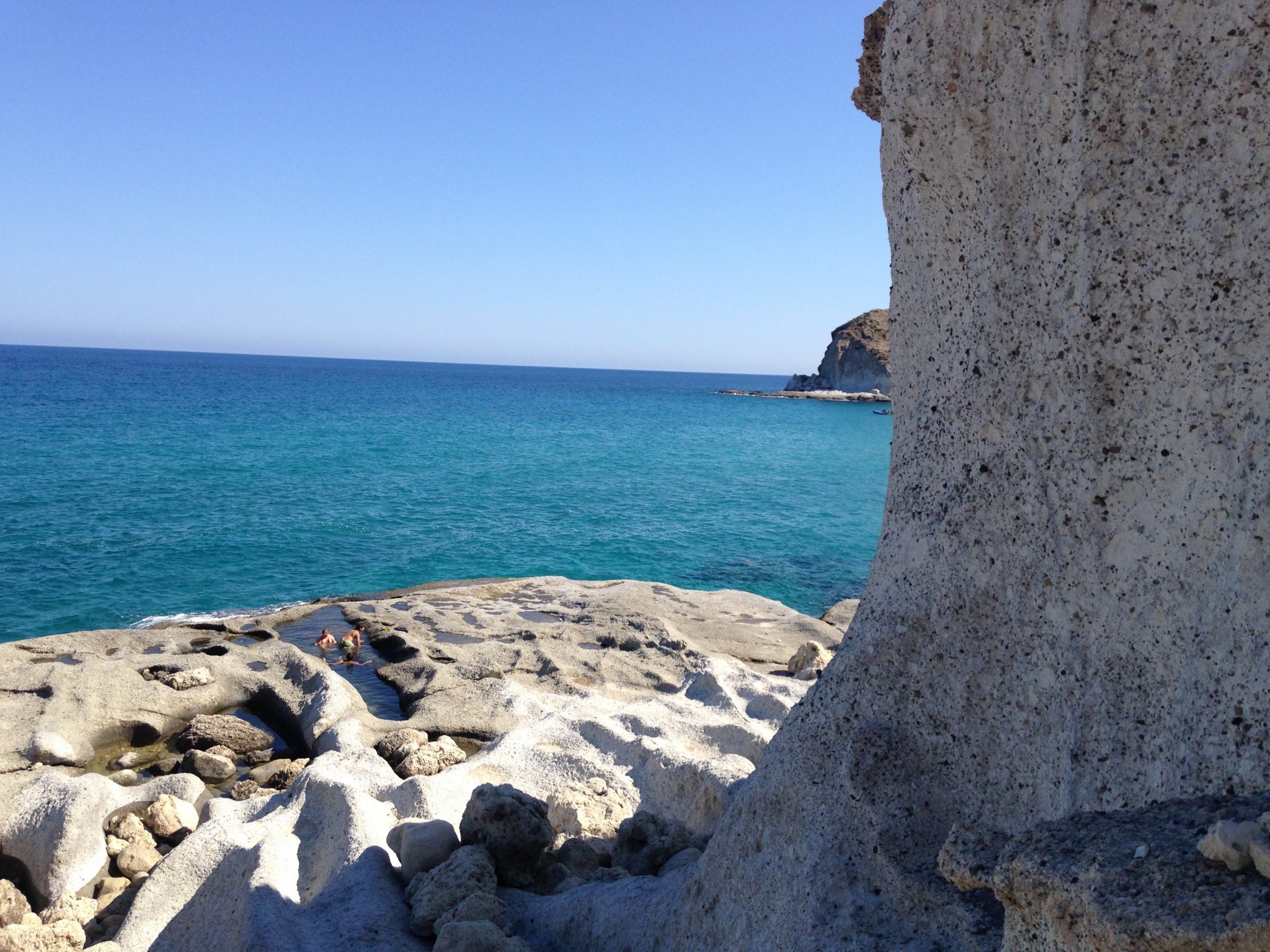 15. Royal Palace of Madrid
If you are looking for top tourist places to visit in Spain then head out to Madrid!
Ever wanted to live in a palace? Well, you can't really do that in the Royal Palace of Madrid as it's taken by the royal family ? But you can still visit this largest palace in Europe (by floor area). It's open to the public as one of Madrid's top attractions so make sure you add this to your list of main places to visit in Spain.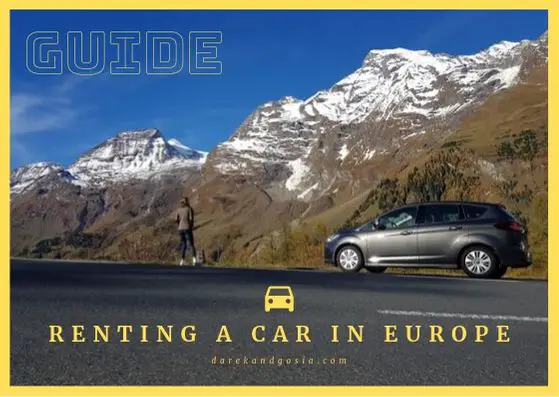 Whether you visit Madrid in winter or summertime there are many great things to see in the capital city.
Madrid is also a perfect place as a base to explore surrounding towns and villages. With so many amazing places to see in Toledo and stunning architecture in Segovia – there is a little of everything for everyone 🙂
16. Palafrugell
Recommended by Annabel from smudgedpostcard.com
Best tourist spots in Spain? Palafrugell is an attractive market town on the Costa Brava in northern Spain. Not only is it a great base for exploring some of Spain's most alluring beaches, but it also hosts a fantastic early summer carnival.
The Pentecostal carnival at the end of May seemingly involves half the local population who take part with giant floats and parades, with brilliant costumes and live music. It's a brilliant way to get involved with the local culture.
Palafrugell also has an interesting cork museum charting its use in wine production. The town has a lovely central square where locals meet for coffee and children kick a football around. Leading off from the square are plenty of shops which are more for locals than for tourists, making it an interesting area to explore.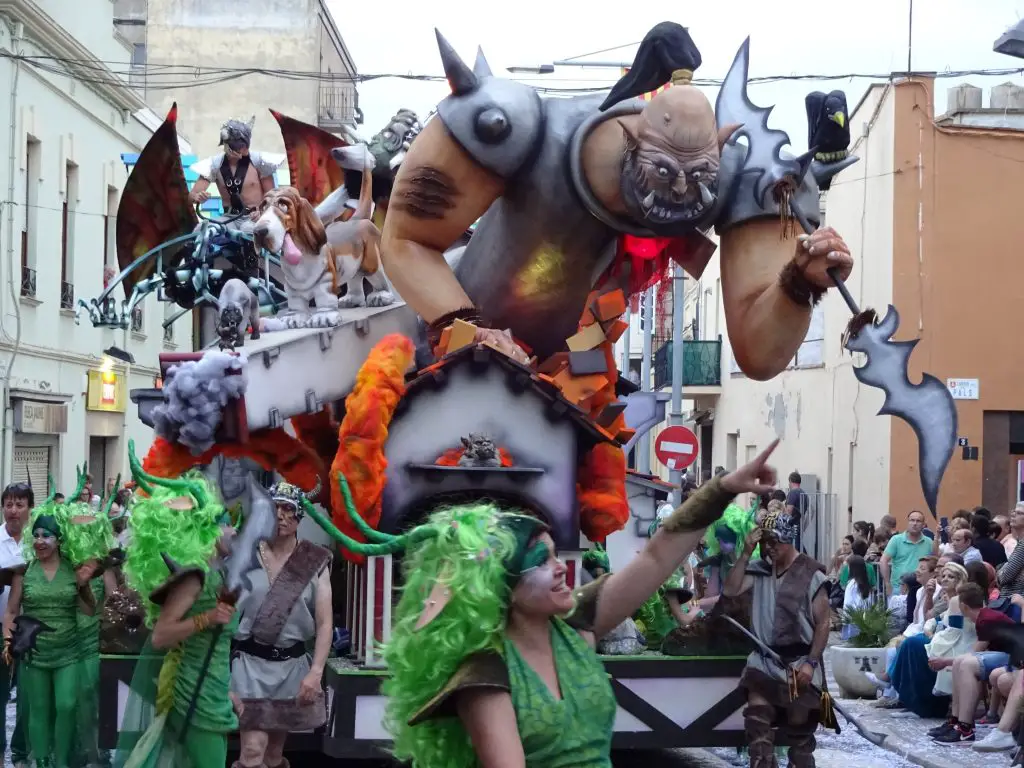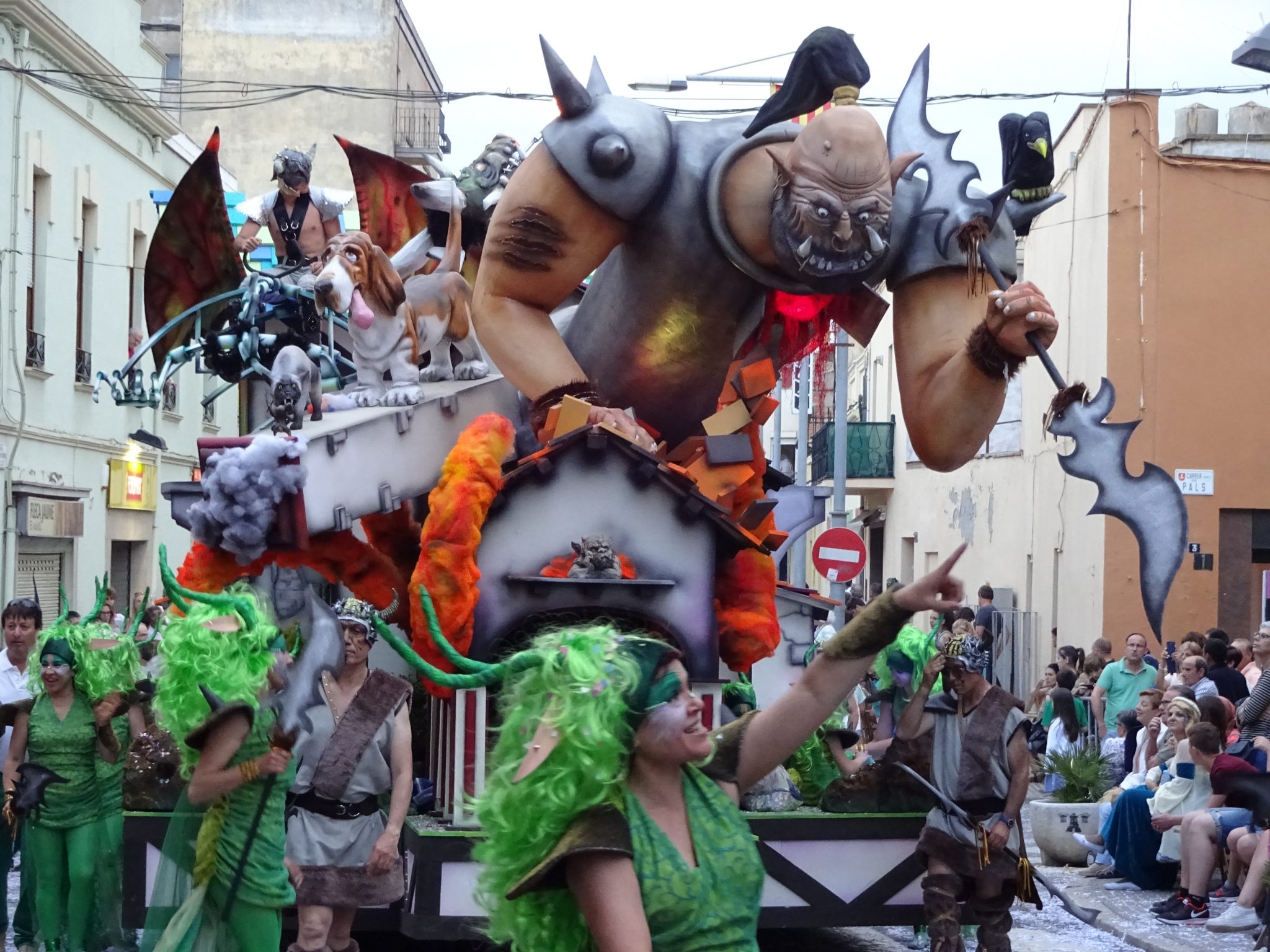 17. Puente Nuevo
You have probably seen the below picture below. And no wonder as Puente Nuevo really is one of the most famous tourist places in Spain!
This 18th-century historical arch bridge is the main landmark in Ronda, southern Spain. One of the most romantic places in Spain with spectacular views over El Tajo canyon! One of Andalusia's most popular and most stunning landscapes.
Let's be honest – Ronda is a must-have place to visit in Spain! 🙂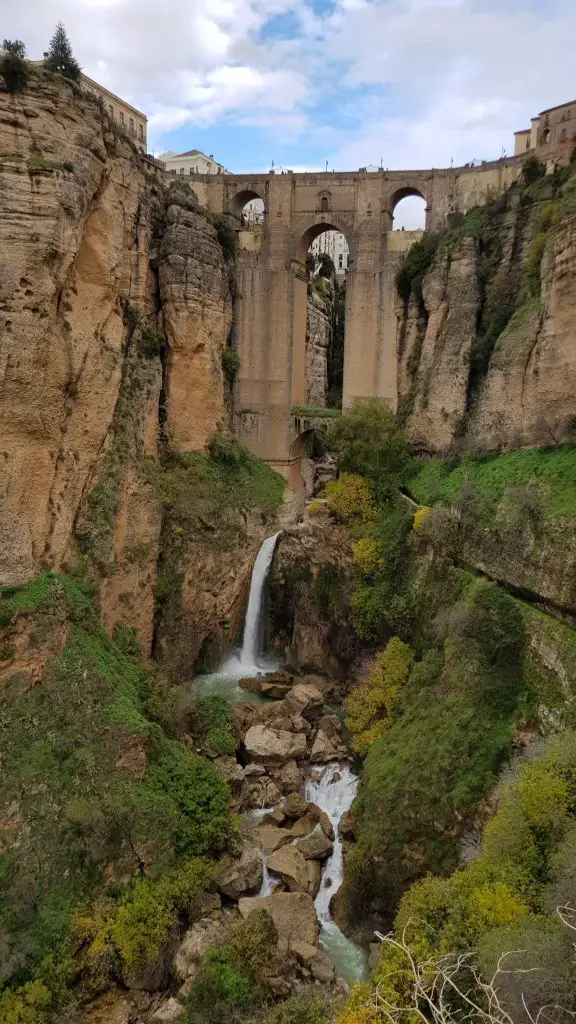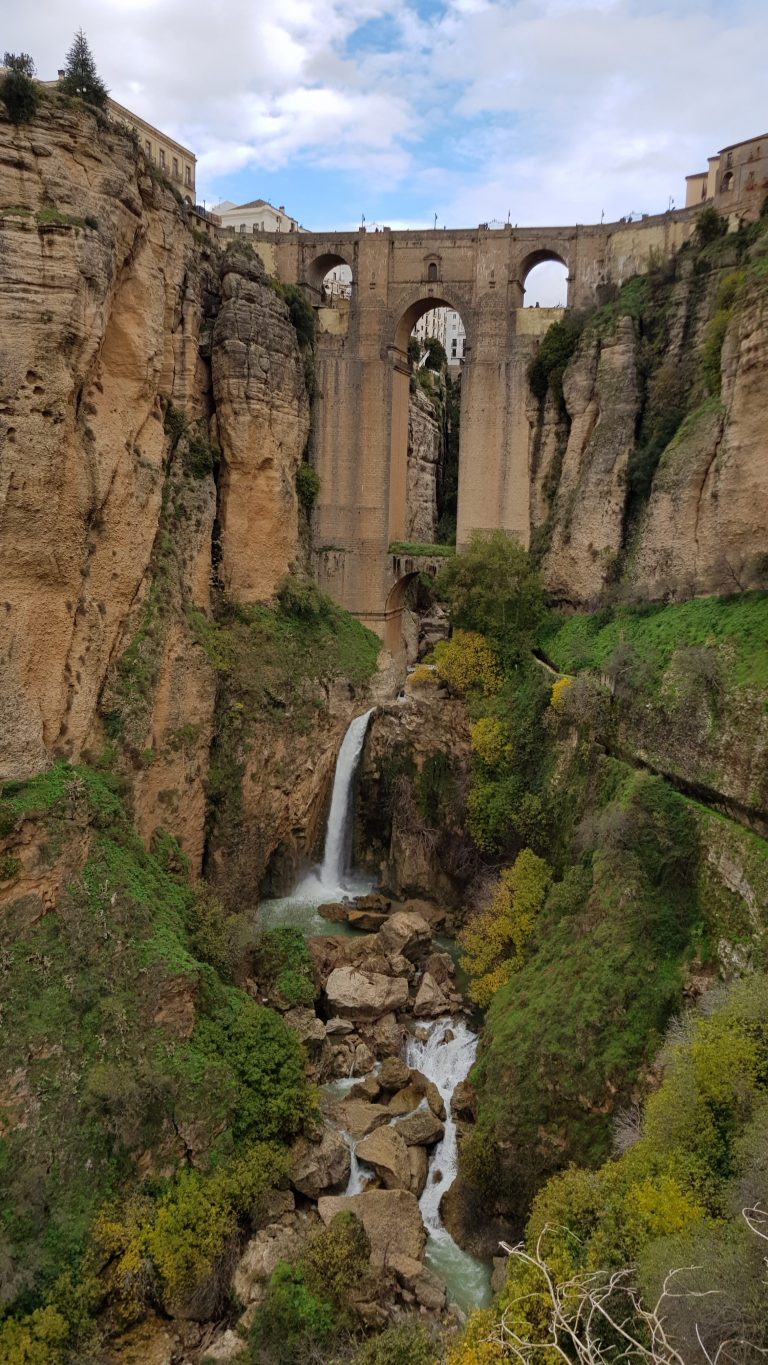 What about visit Ronda in Spain? Read more: Day Trip to the Pearl of Spanish Andalusia
18. Santa María of Guadalupe
Recommended by Wendy from thenomadicvegan.com
Best place to go in Spain? The Guadalupe Monastery lies in the remote region of Extremadura in western Spain and has been inscribed on the list of UNESCO World Heritage Sites since 1993. It was first built in the 13th century on the site where a shepherd had found a statue of the Virgin Mary that had apparently been hidden from Moorish invaders in the 8th century. King Alfonso XI attributed to the Virgin his victory in a battle against the Moors, and the monastery became a royal sanctuary. For centuries, it was the most important cloister in Spain.
Hernán Cortés and many other Spanish conquistadores came from the Extremadura region, and they brought their devotion to the Lady of Guadalupe with them to the New World. This is why you'll see many references to her there, such as the Basilica of Our Lady of Guadalupe in Mexico. The latter has now become much more famous than its namesake in Spain and is the world's most visited Catholic pilgrimage site. The original Guadalupe, on the other hand, goes unnoticed by most foreign tourists.
A visit here offers a chance not only to see an incredible work of architecture but also to experience an authentic Spanish town without the tourists.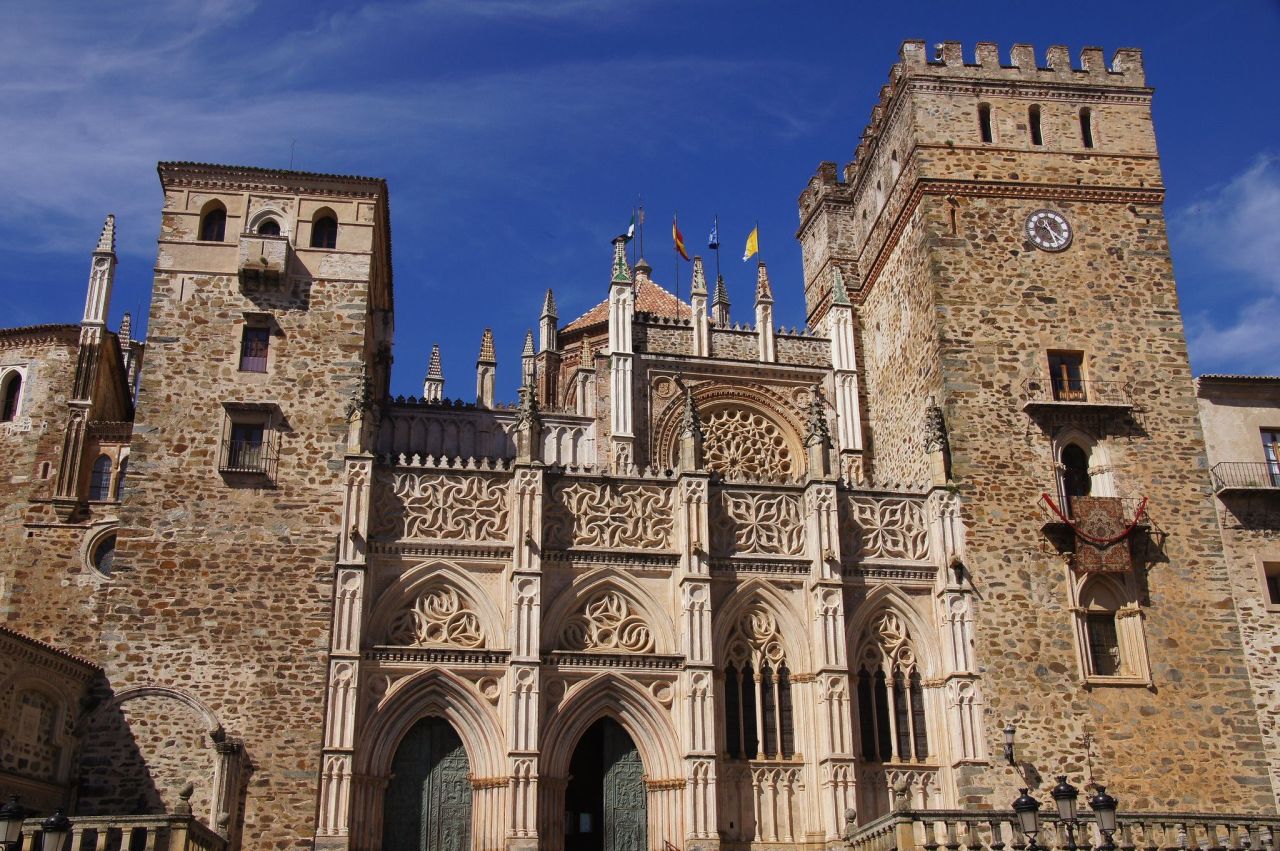 19. Timanfaya National Park
On Fire! The stunning volcanic landscape of Timanfaya National Park is a must-see on Lanzarote, Spain. Take a bus tour, have BBQ cooked by the heat from the Volcano or just enjoy the spectacular views!
Would you visit this stunning place while on holiday in Spain? Or are you planning to visit Lanzarote at Christmas? We have been to a lot of places in Spain and we can't recommend the Timanfaya National Park enough. To us, there this is one of the most stunning landscapes in Europe!
With so many must visit places in Spain this one just has to be seen!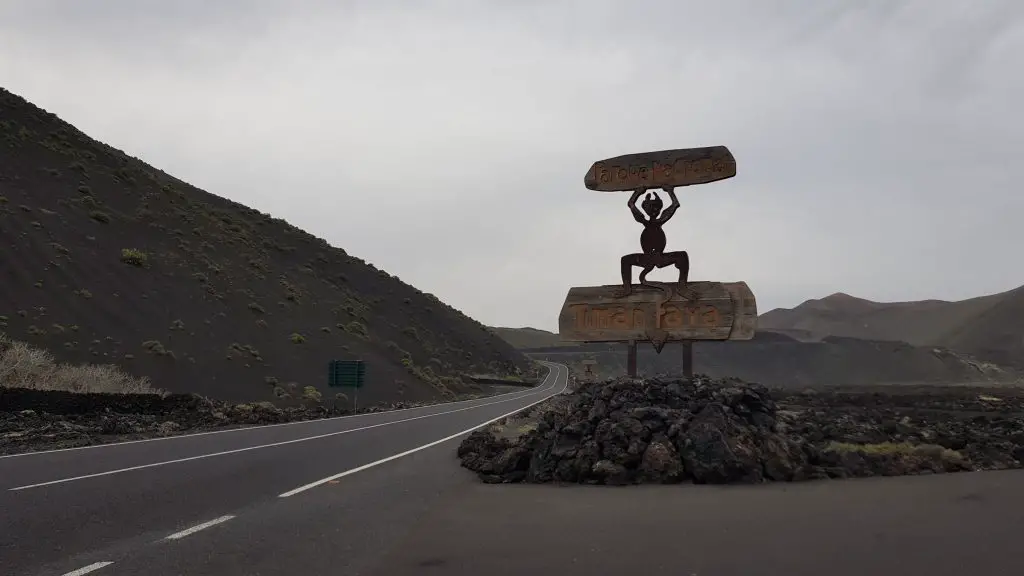 Going to Lanzarote? read more: 21 Things to do in Lanzarote, Spain – TOP Attractions & Places to see
20. Alcazaba
There are many famous tourist sites in Spain and often can be found in Spanish cities. Located in Malaga, on southern Spain's Costa del Sol, is known as one of the most iconic landmarks in Spain. This palatial fortification was built in the early 11th century.
Make sure you add Alcazaba to you Spanish bucket list – 500,00 visiting this historical monument annually can't be wrong ?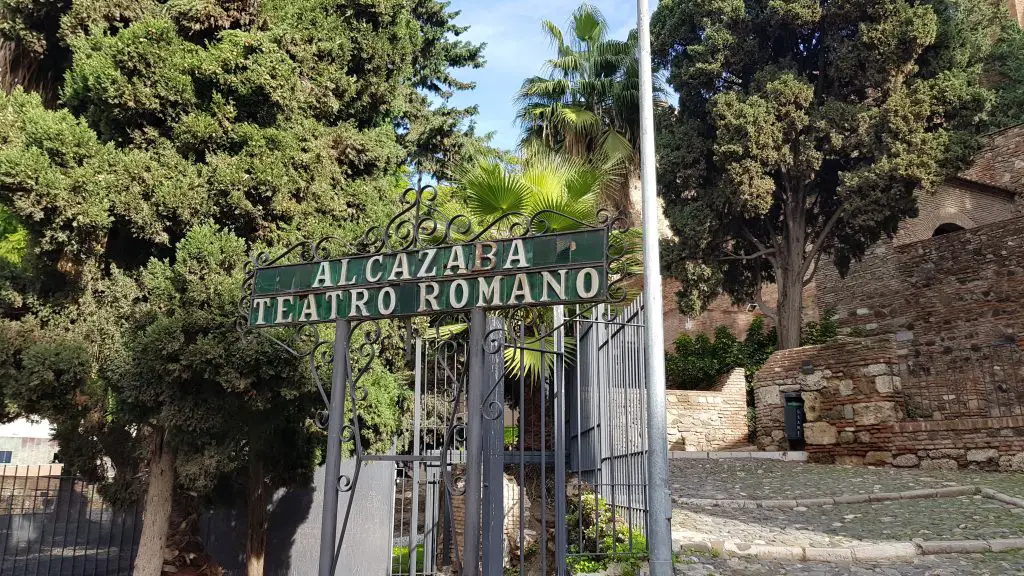 21. S'Espalmador Island
Recommended by Nadine from lelongweekend.com
We really had to add this one to our list of Spain best places to visit!
Stepping foot onto S'Espalmador Island is like stepping into paradise. This petite island off the coast of Formentera is an absolute oasis of calm, beauty and tranquillity. Impossibly perfect beaches border an island left almost entirely to its own devices. Nature is the ruler here, and development is strictly prohibited which is why it remains a truly special destination – in complete contrast to its party-island neighbour, Ibiza.
The island is privately owned, but day visitors are permitted and ferried out from Formentera by boat. Many couples, families and friends pack a picnic and spend the entire day on the island. And despite its popularity, there's still plenty of room for everyone to spread out and find their spot. Those wanting a break from the sand can take a winding trail through the bushes and go exploring, before returning to the shallow, calm bay for a swim among the superyachts.
All of the Balearic Islands are stunning, but this little piece of heaven is unlike any place you've been before…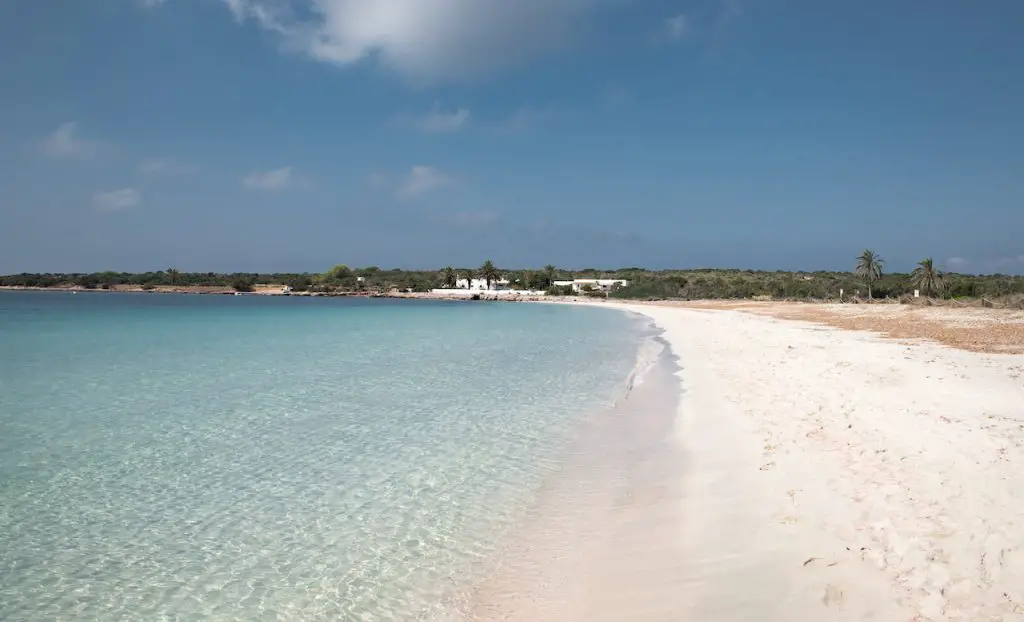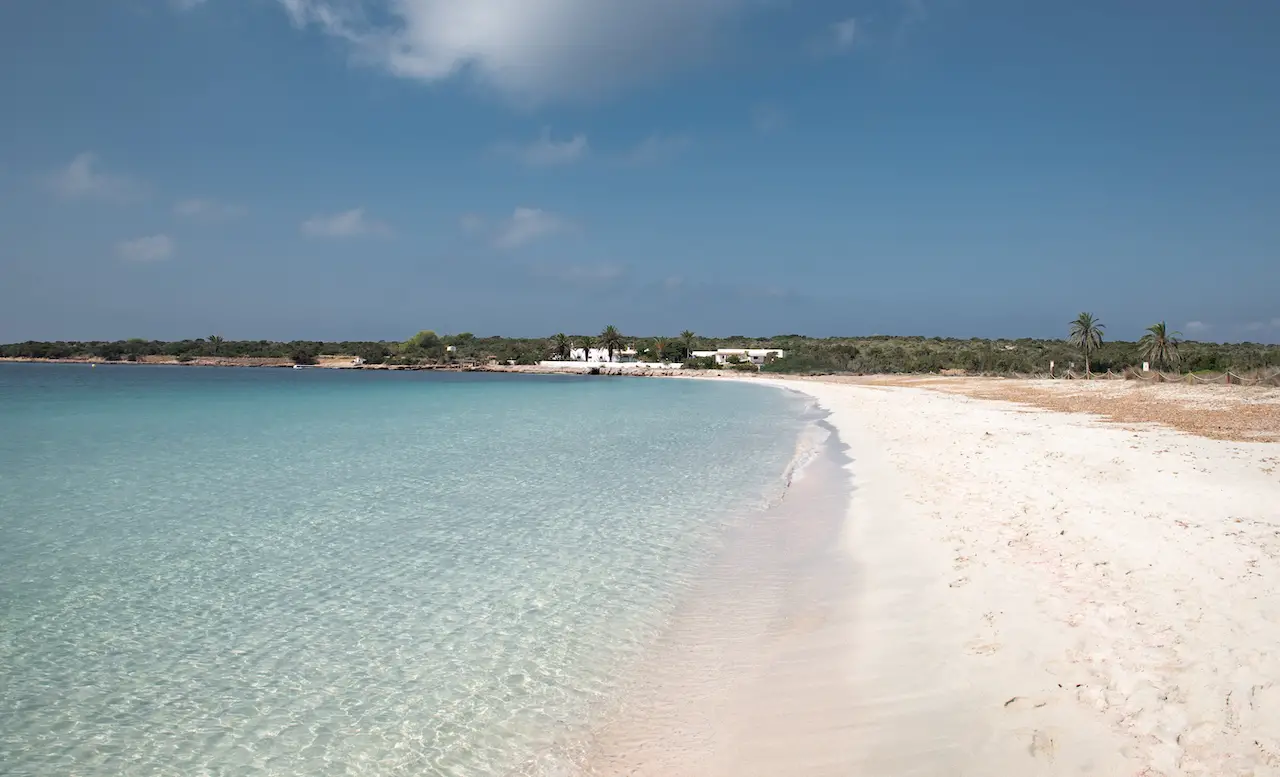 22. Siam Park
Some of the best places to go in Spain are waterparks!
This water kingdom on the Spanish island of Tenerife is one of the best water parks in Europe and probably the best one we have visited ? There are endless attraction so whether you want to relax, spend an amazing day with the whole family or seeking for a bit of adrenaline you will find it there!
We couldn't forget to shout out Siam Park as one of the top attractions in Spain, could we?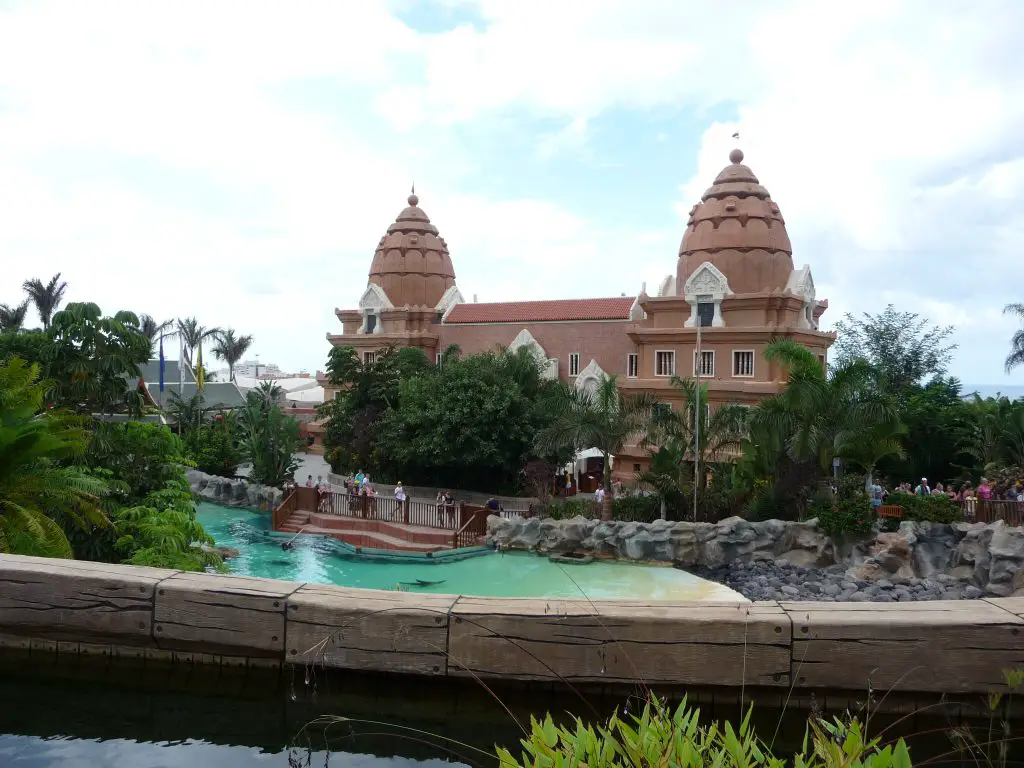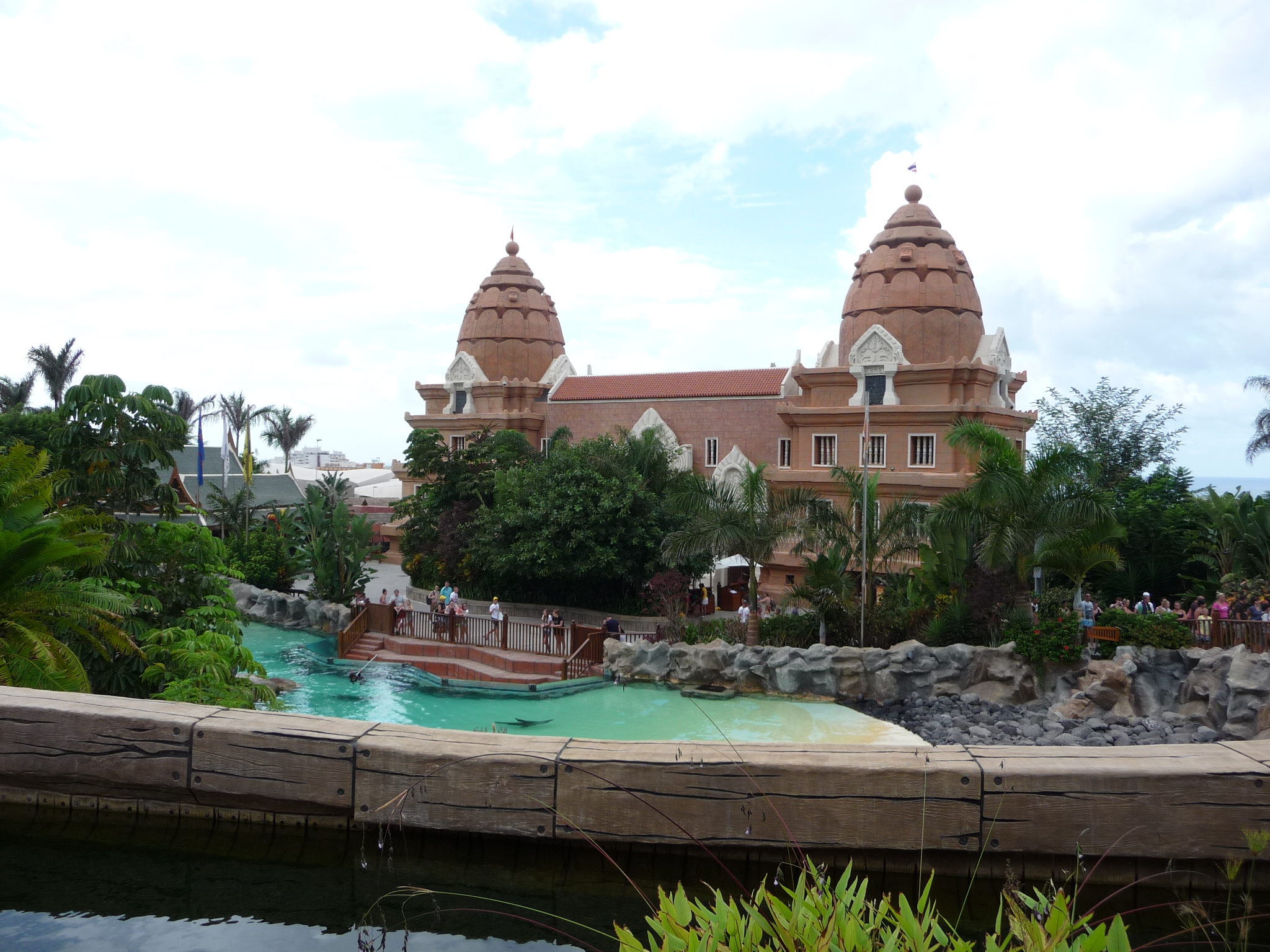 Is Tenerife on your list of places to visit in Spain? Read more: 21 Unusual Things to do in Tenerife: Top Attractions & Places to visit!
23. Mezquita
Recommended by Ann from theroad-islife.com
Have you ever been to a church that has a combined history of both Islam and Christianity? If you visit Cordoba, you'll want to add the Mezquita to your bucket list! The Mezquita, also known as the Great Mosque of Cordoba, is a Mosque-Cathedral.
It's one of the most unique and beautiful churches in Spain. This UNESCO world heritage site dates back to the 8th century AD when Andalusia was under Muslim rule. The Mosque was later converted to a Roman Catholic church in the 13th century when Cordoba returned to Christian rule. This combination of religions has resulted in the most impressive and photo-worthy interiors – must see in Spain!
To enjoy this place with minimal crowds, you'll want to visit during the morning or late afternoon hours. The Mezquita gets notoriously packed with tourists during the middle of the day between the hours of 12-4pm.
Despite the usual crowds and tour groups, this place has a special and haunting vibe to it. Visiting this incredible Mosque-Cathedral is most people's highlight of Cordoba and its beauty is sure to leave you speechless.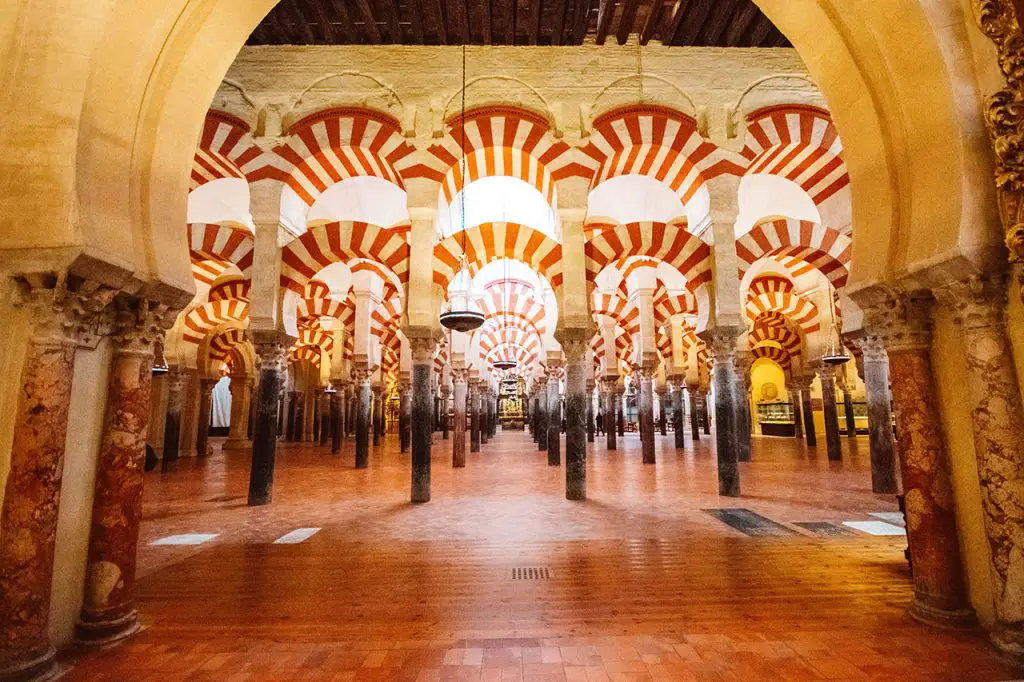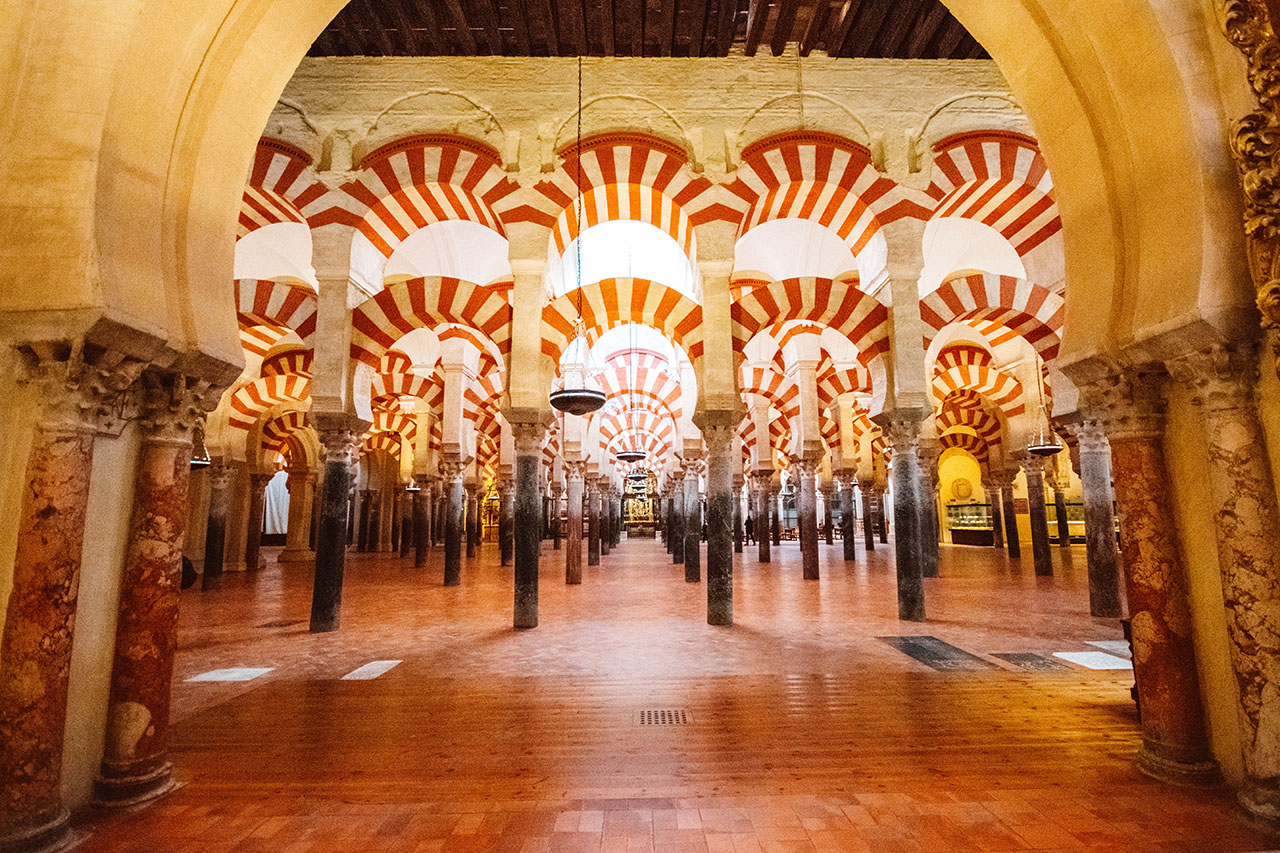 24. Camp Nou
This really is one of the most important places in Spain and all football lovers can't miss this amazing stadium. Unless… you are a Real Madrid fan ?
Take a stadium tour, learn about the club's history and get some souvenirs from the fan-shop. Camp Nou is one of the biggest stadium in Europe – even if you don't watch a live game there, visiting Camp Nou will be still an unforgettable experience! It really is one of the best places to visit in Spain, especially for football lovers!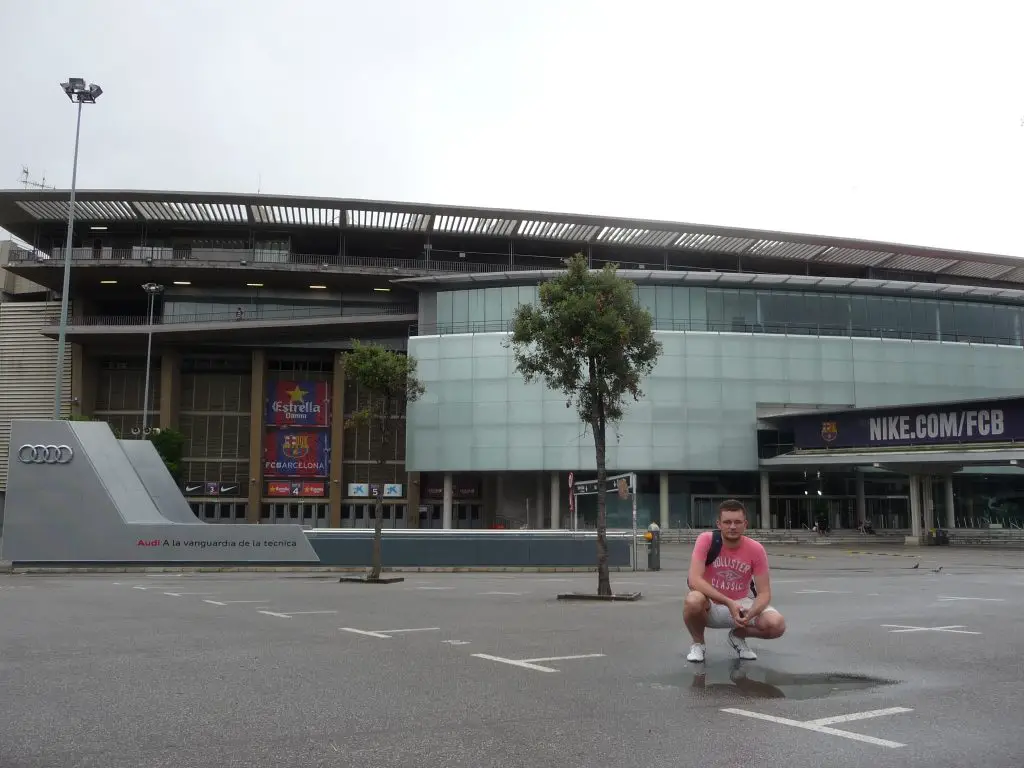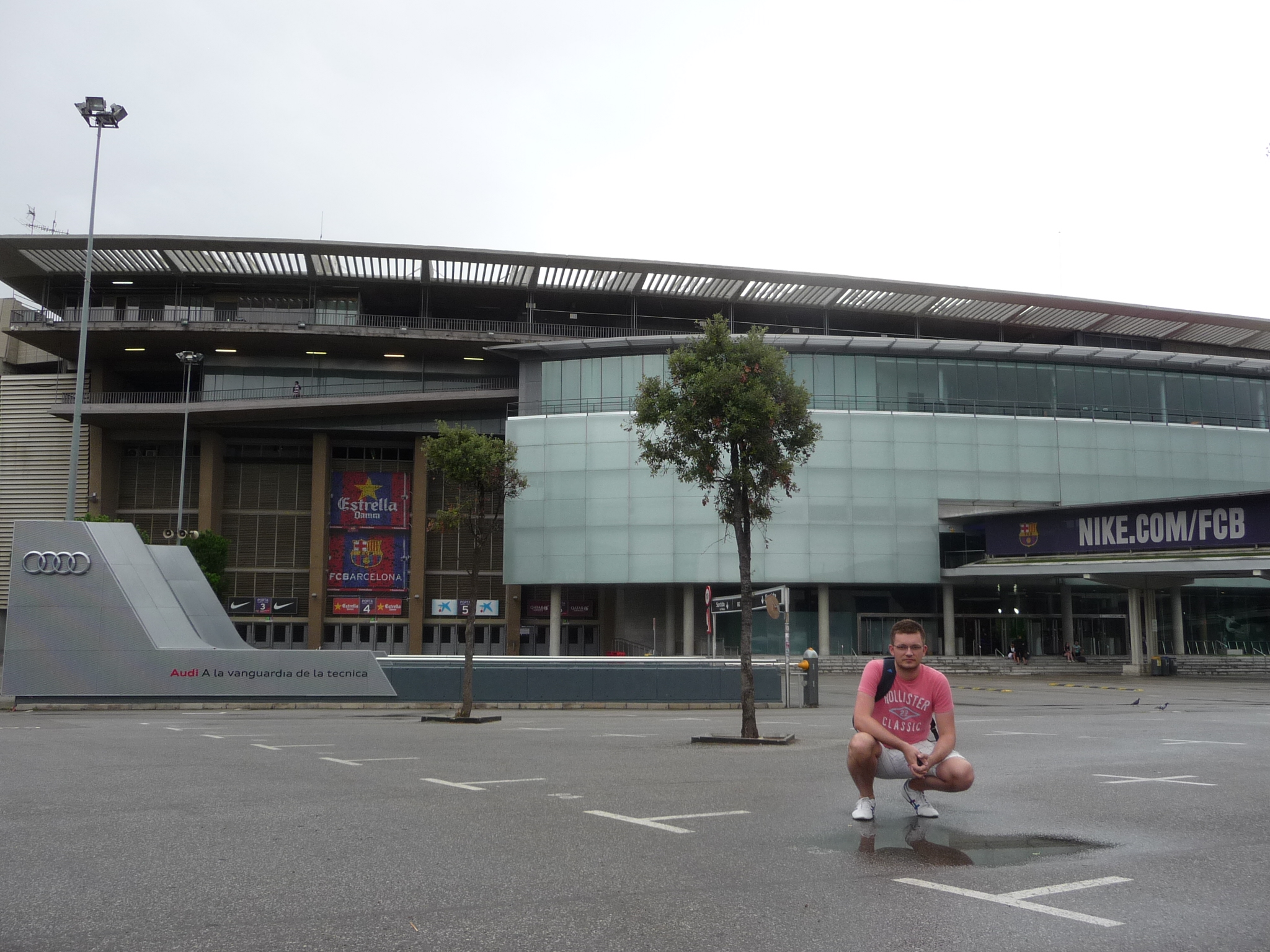 25. Valencia Cathedral
Where to visit in Spain? This is definitely one of the most interesting monuments and mandatory places to visit in this Spanish city. If you only have one day in Valencia this is a must-see on your list!
The most famous and characteristic element of the outer part of the cathedral is its belfry called Micalet. It measures 70 meters and is a strong symbol of the city of Valencia.
So, is Valencia on your Spanish bucket list?
26. Mallorca
Recommended by Amandine from lesberlinettes.com
With so many things to see in Spain and many attractions, you also have to consider Mallorca as your destination when planning to visit Spain.
It seems when you talk about Mallorca that it has a pretty bad reputation because of the many parties going on on the island. It is actually a lovely island if you make the effort to explore it a little bit. I went to the island of Mallorca this summer for the first time and totally fell in love. I first visited the city of Palma. A lovely town with great shopping opportunities, great restaurants and bars. It also has lovely boutique hotels where I recommend to stay at least for one night in order to catch the vide of the city.
If you have time on your hand, a road trip in Mallorca is the best way to visit the island. Indeed it is quite big so you would need a car to go around. I found the west coast the most interesting. Driving through Serra de Tramuntana is absolutely scenic. On the way, you will also find typical villages such as Deia or Banyalbufar but also splendid beaches like Torrent de Pareis.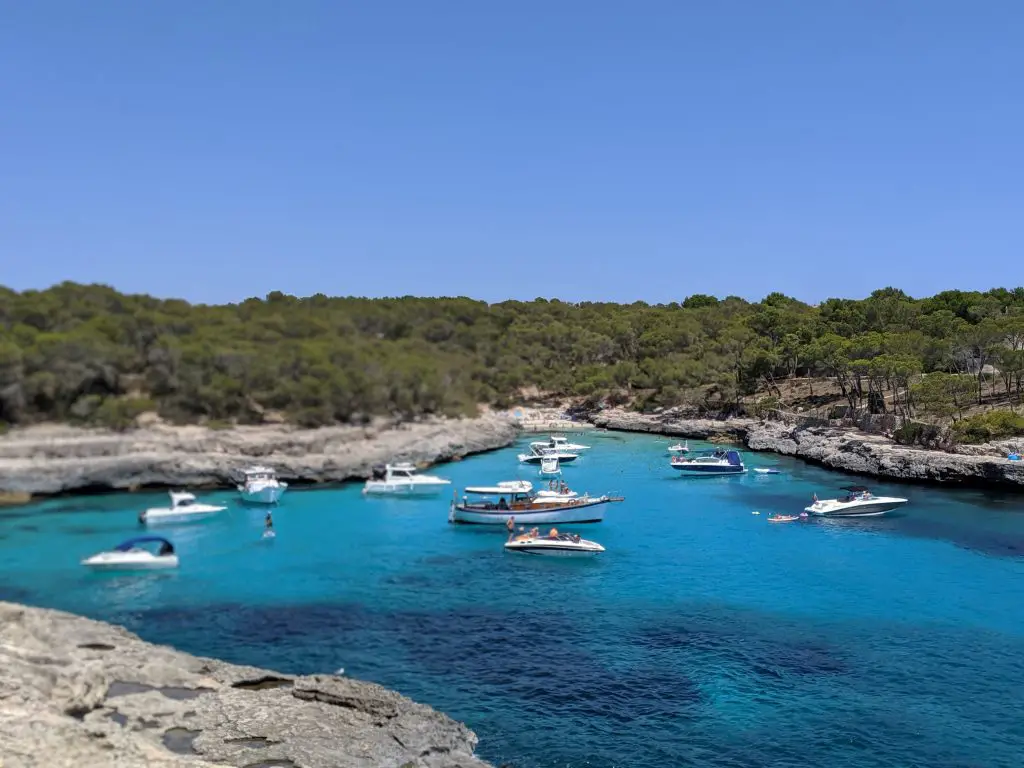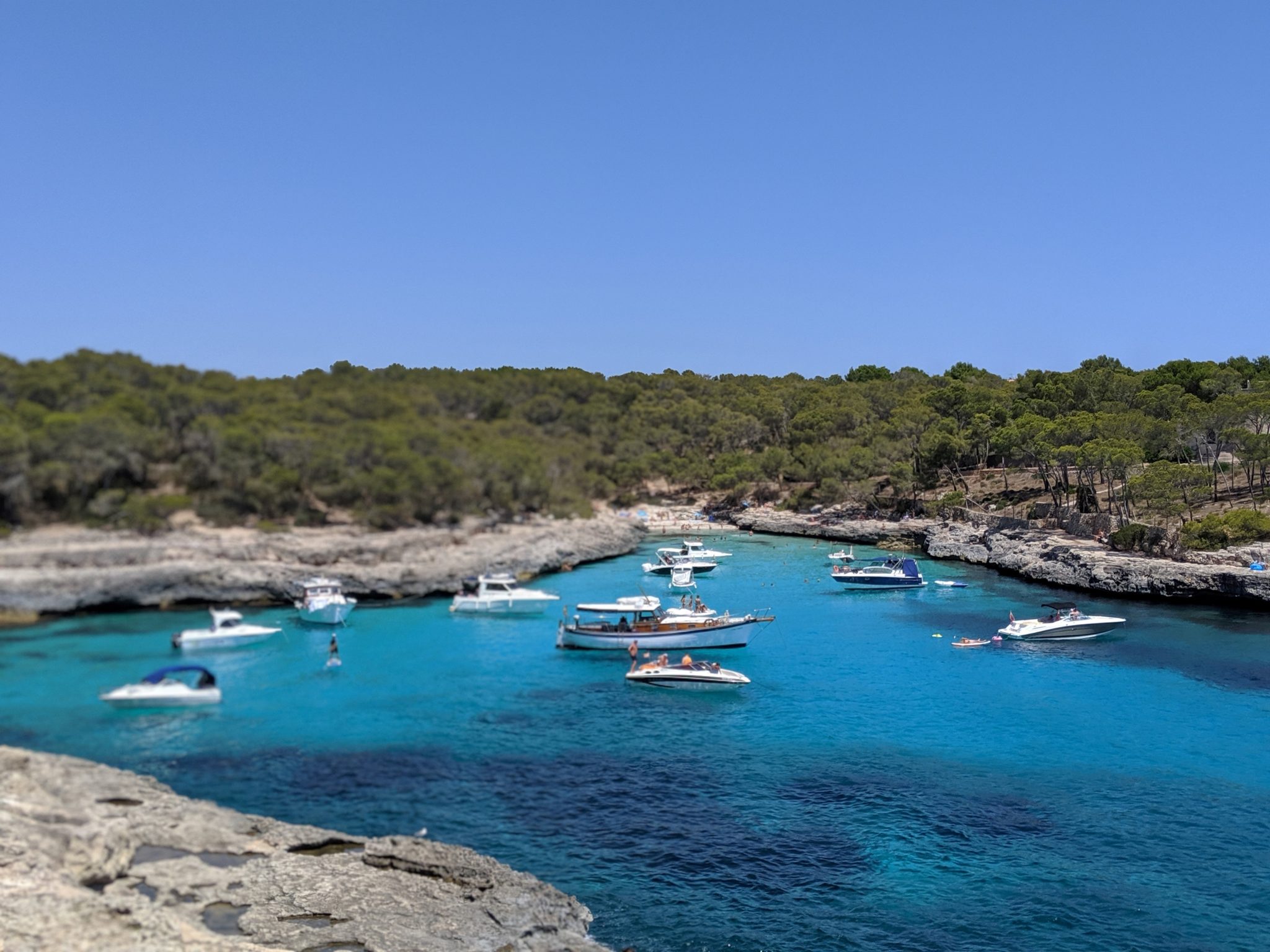 27. Loro Park
Looking for best Spanish tourist attractions? This really is one of the top places in Spain to visit!
Known as the best zoo in Europe according to Trip Advisor. Loro Parque is one of Tenerife's main attractions and no wonder why! This animal park is a great day out for the whole family. One not to be missed!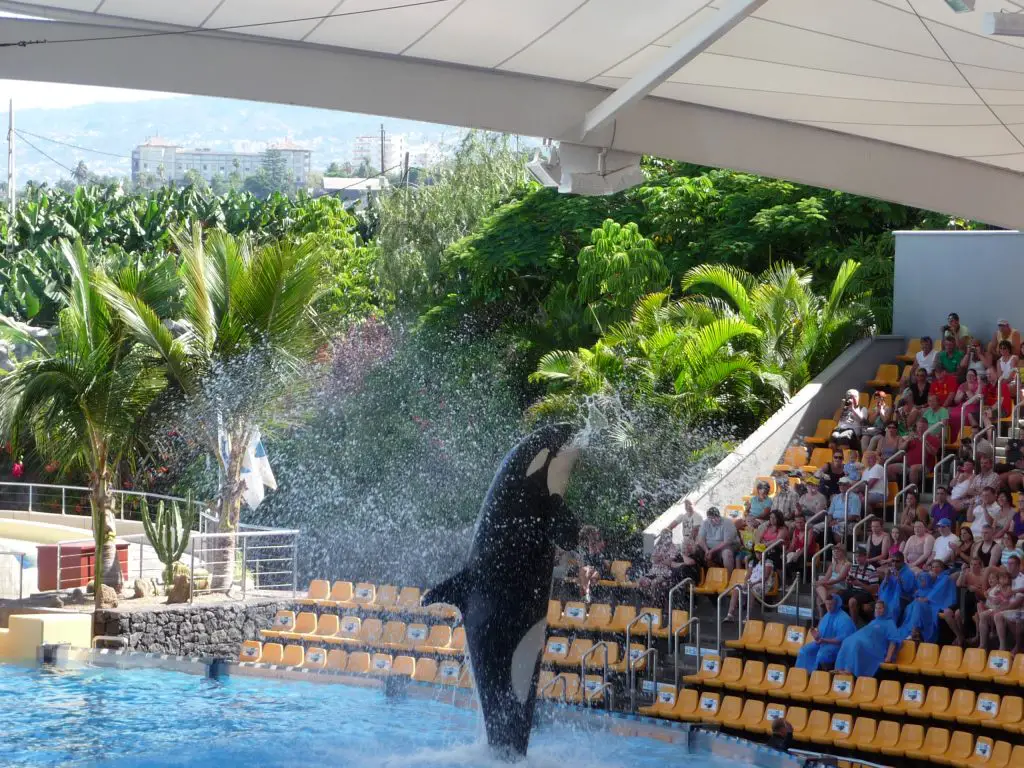 Unique places to visit in Spain FAQ:
What is your favourite place to visit or thing to do in Spain?
From tapas in Madrid to visiting Loro Park – there are many unique things to do in Spain! Do you know any others we could add to our Spanish bucket list? We will add it straight away! 🙂
For sure, we will visit this amazing country again as there are endless stunning places to visit and things to do in Spain!
Love Spain?
Read our other articles related to this stunning country:
Christmas holidays in Lanzarote Spain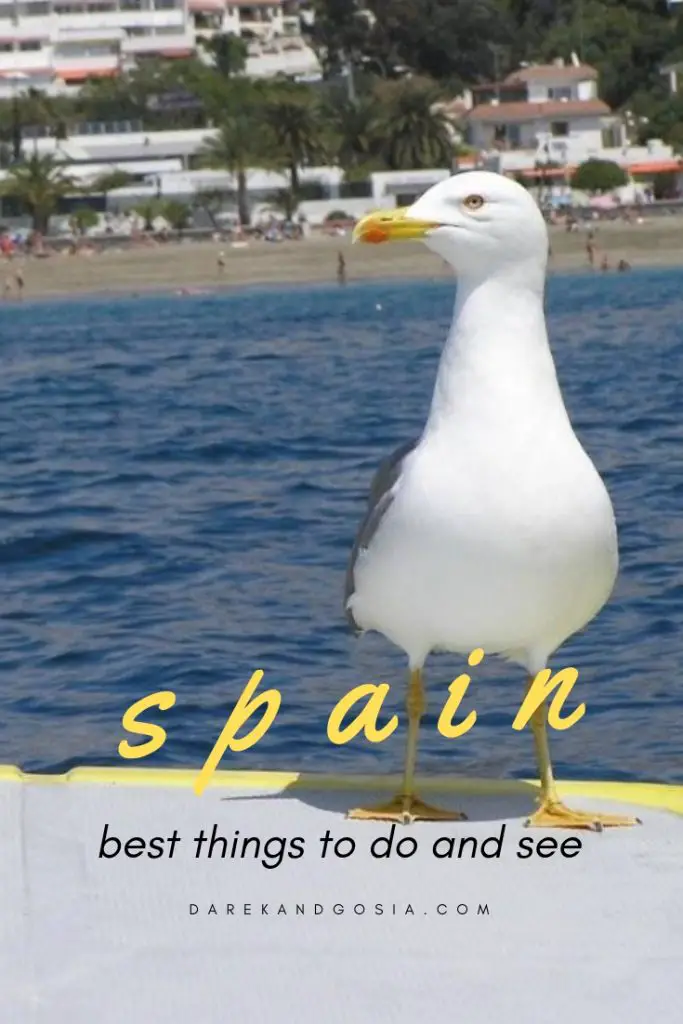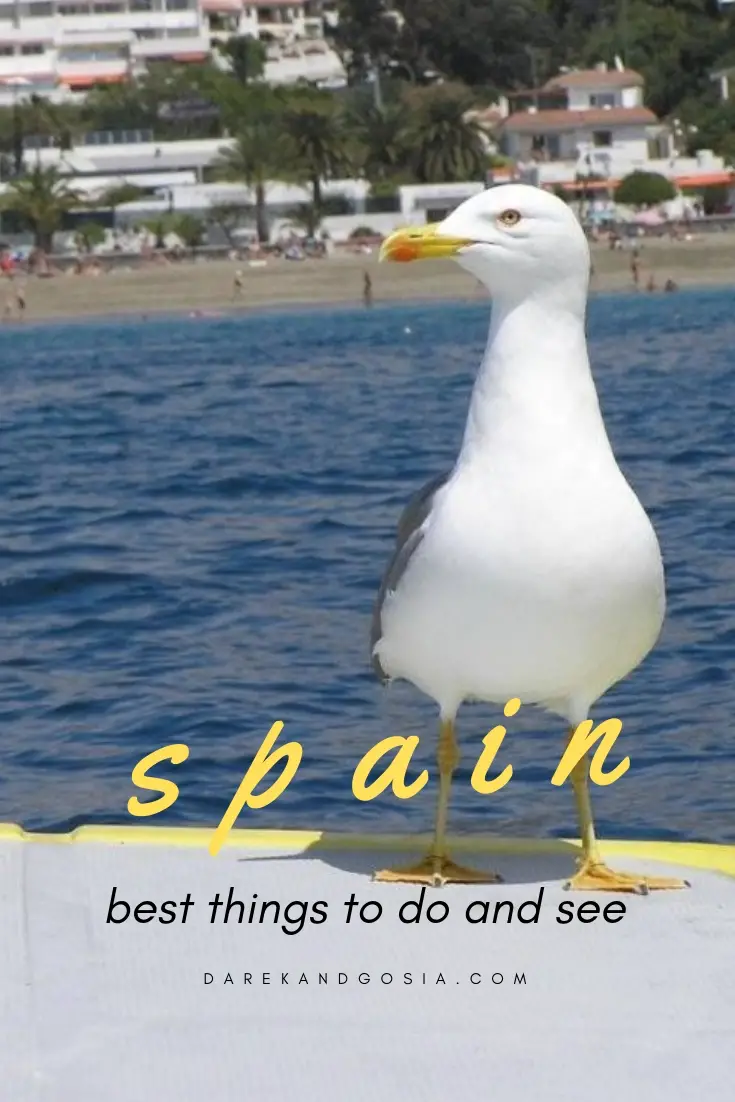 Articles you may like: