Looking for the best weekend getaways in the UK? Choose between weekend trips from London & short country breaks UK. Relax & Go away in the UK!
Where to go this weekend in the UK? We ask this question a lot! There is an almost exhausting number of choices for city breaks in the UK or countryside trips. From stunning southern places like Seven Sisters and New Forest to the capital city of London. England attracts visitors from across the globe with beautiful landscapes, charming architecture and endless possibilities for an amazing weekend break in the UK.
We have spent most of our adult life in the UK. In fact, more than in our native country – Poland. One of the things we love about the United Kingdom is its diversity. Not only defined in many coulters and people living here and also (mainly) the ability to go for amazing weekend trips. It almost feels like the UK was designed for people loving short weekend getaways!
Whether you fancy a romantic weekend break in Bath, driving weekend in Scotland or walking weekend break in the South of Wales – the possibilities are endless.
So, go away! For a weekend away in the UK!
Most popular types of weekend trips in the UK:
short breaks UK with family
luxury weekend breaks UK
cheap weekend breaks UK under £100
weekend breaks UK seaside
weekend trips from London
long weekends away
city breaks UK ideas
country weekend breaks near London
fun weekends away for friends UK
girls weekend away UK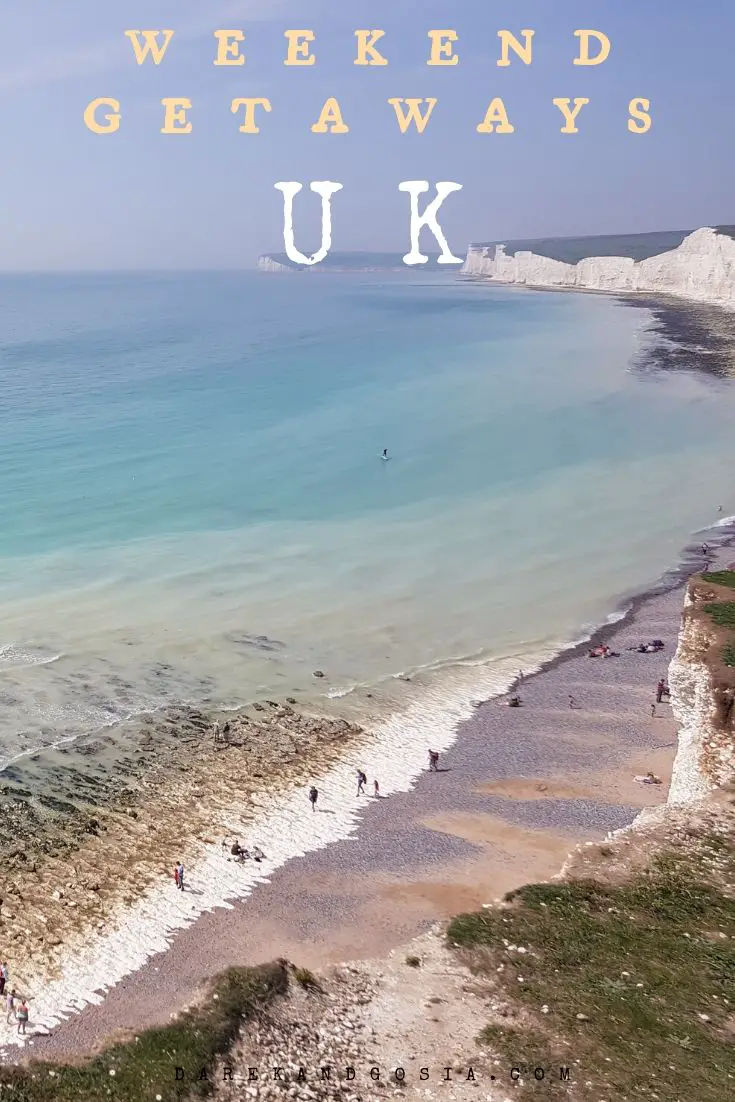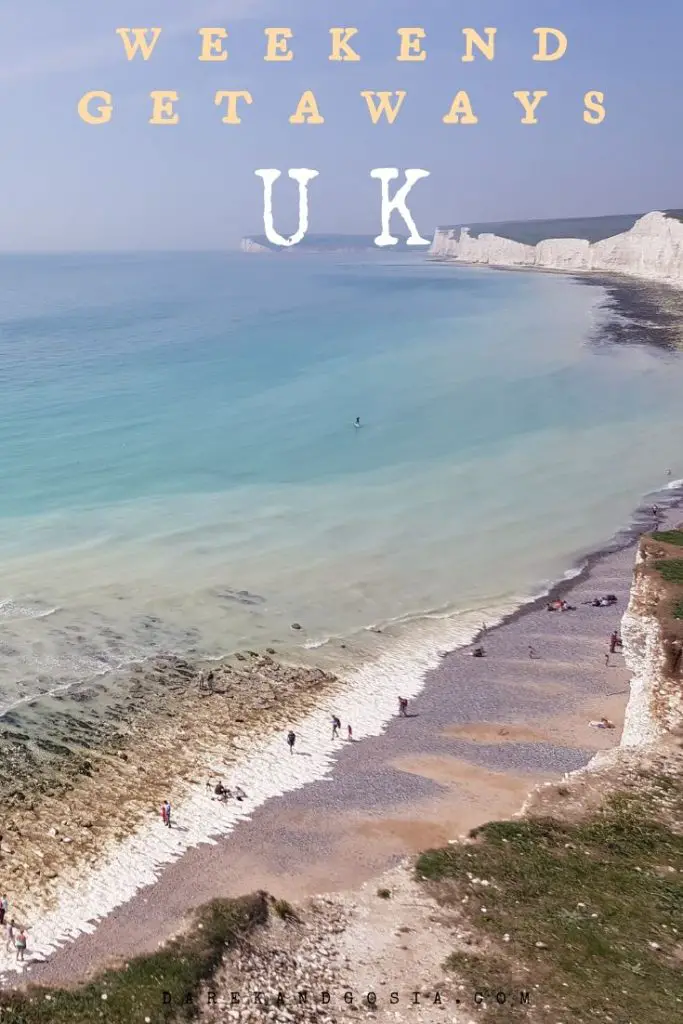 20 best weekends away UK:
1. Cotswolds
Long weekend breaks UK
With its fairy-tale-like villages and stunning landscapes that stretch from Bath to Stratford-upon-Avon, Cotswolds is like a fairy-tale-book waiting to be read. Whether you choose to visit Castle Combe village with its half-timbered houses and historic landmarks or head to the Model Village in Bourton on the Water, you'll find there's an adventure waiting around every corner. The only question is, which of the Cotswold villages is the prettiest one?
From romantic weekend trip to Cirencester to glamping weekend escape in the middle of Cotswolds AONB – a weekend break in the Cotswolds is always a great choice!
Top places to visit in Cotswolds for a weekend trip:
Where to stay for a weekend in Cotswolds?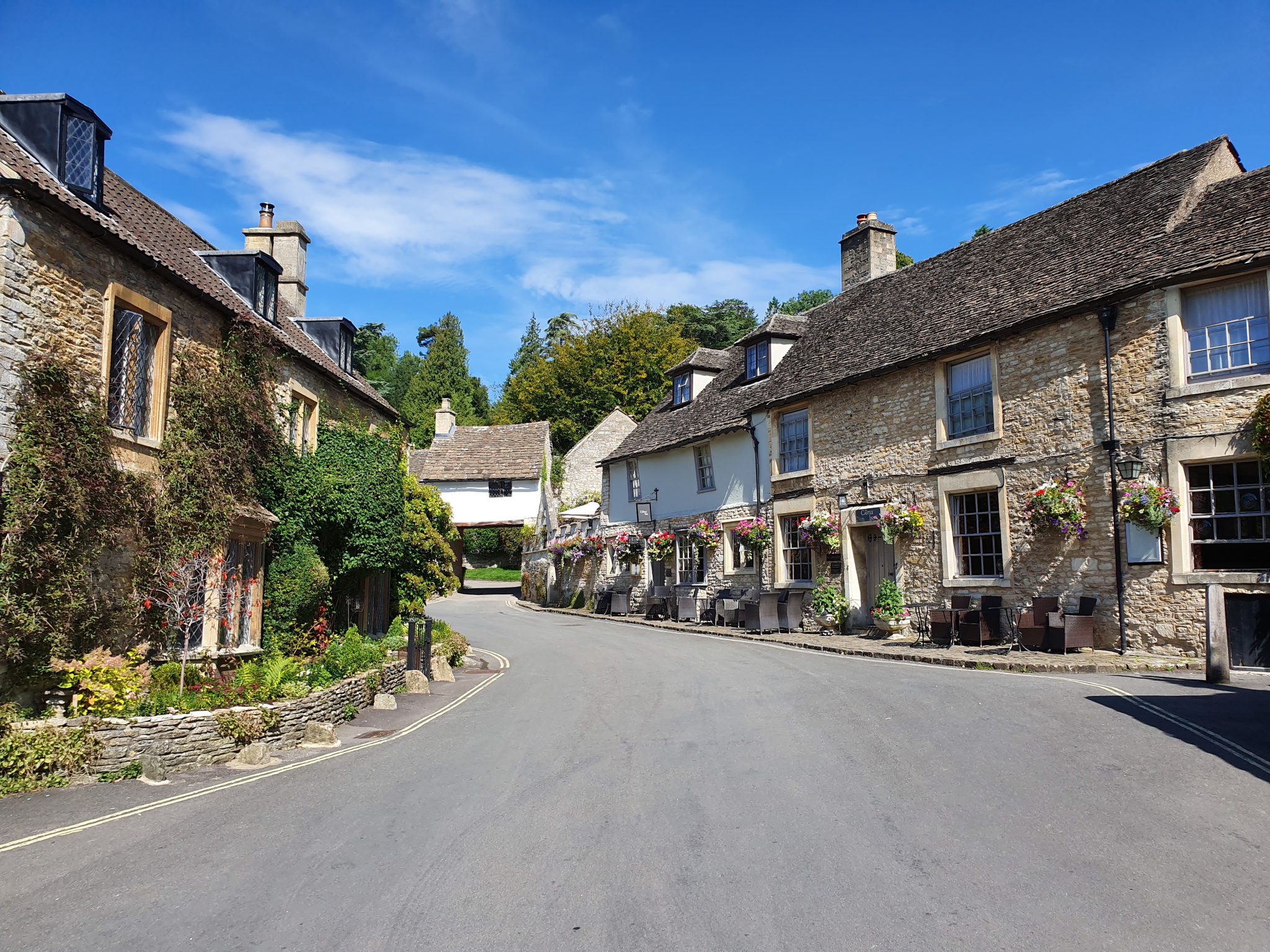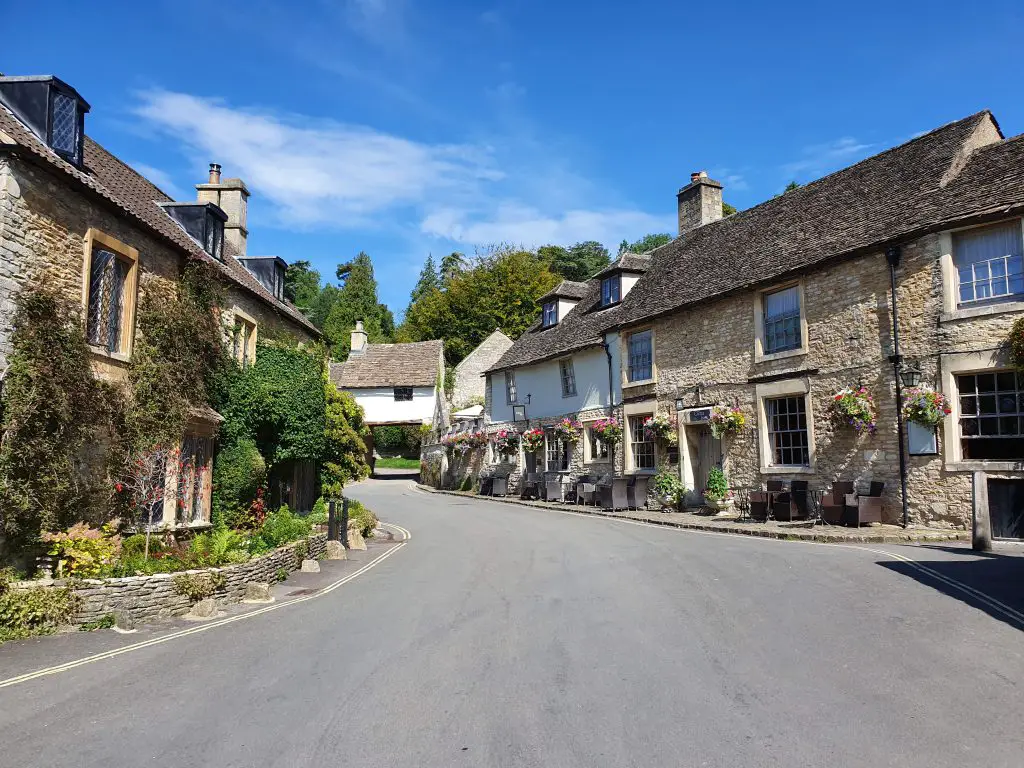 2. London
UK weekend away with friends
London is an absolute must if it's your first time in England but just as fun for UK residents.
London offers one of the best weekend getaways in UK with an endless list of things to do in London.
Experience the best culture that the UK has to offer on one of our amazing city breaks. Escape to a bustling cosmopolitan city for a weekend of sightseeing, shopping, exploring and eating.
From great museums to some of the best shopping, restaurants and bars in the UK, our city breaks are the perfect short break for a weekend away.
What to see in London during a weekend getaway?
Where to stay for a weekend in London?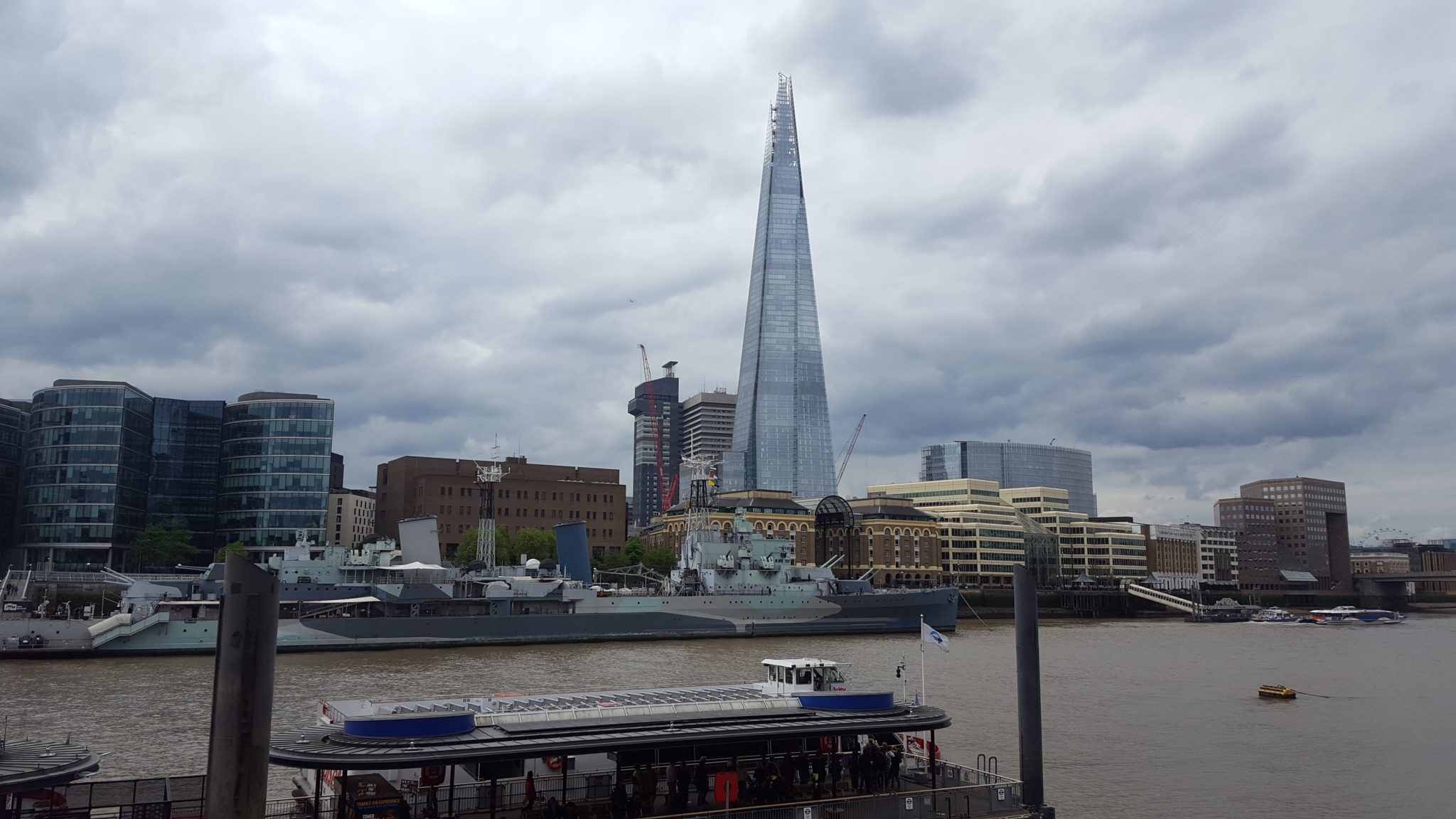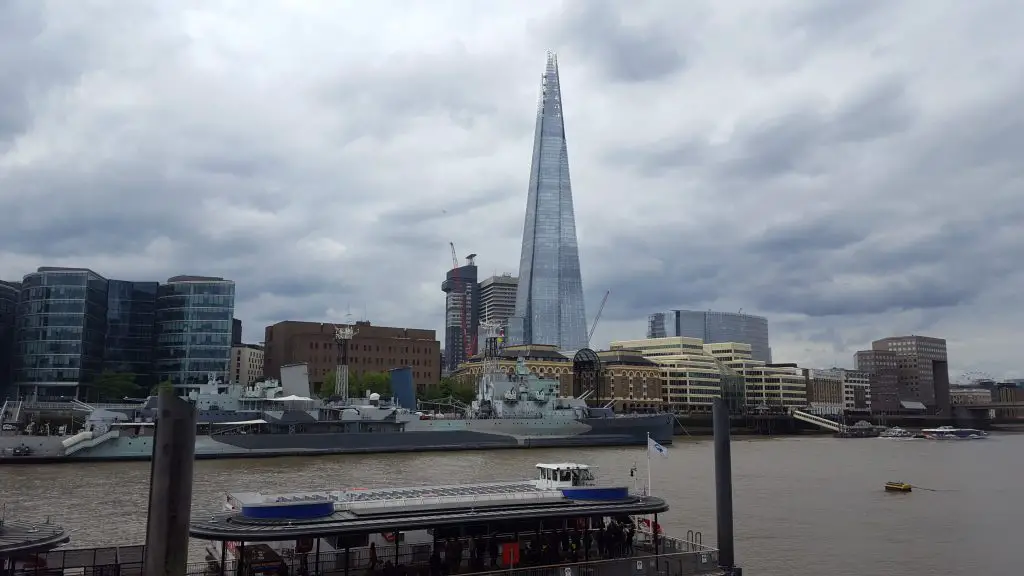 3. Bristol
Weekends away in England
Bristol had been voted the UK's best place to live in 2017 by The Sunday Times so why not visit the city on a weekend break? Spend a weekend in the city and be a judge too!
Bristol is a city steeped in history, best known for its iconic suspension bridge, thriving music scene and flourishing street art culture.
Top attraction for a weekend away in Bristol:
The Clifton Suspension Bridge
Bristol Balloon Fiesta
Brunel's SS Great Britain
Where to stay for a weekend in Bristol?
4. Oxford
Weekend trips from London
It's an English historical town where you'll be spoilt for choice with fun things to do in Oxford.
Unearth a mixture of iconic sights and hidden gems, ticking famous landmarks off your bucket-list and stumble across quirky museums.
It is also very close to London making it a very popular destination for those wanting to get out of the capital for a great little break.
What to see one a weekend trip to Oxford?
Radcliffe Camera
Oxford Castle
Bridge of Sighs
Where to stay for a weekend in Oxford?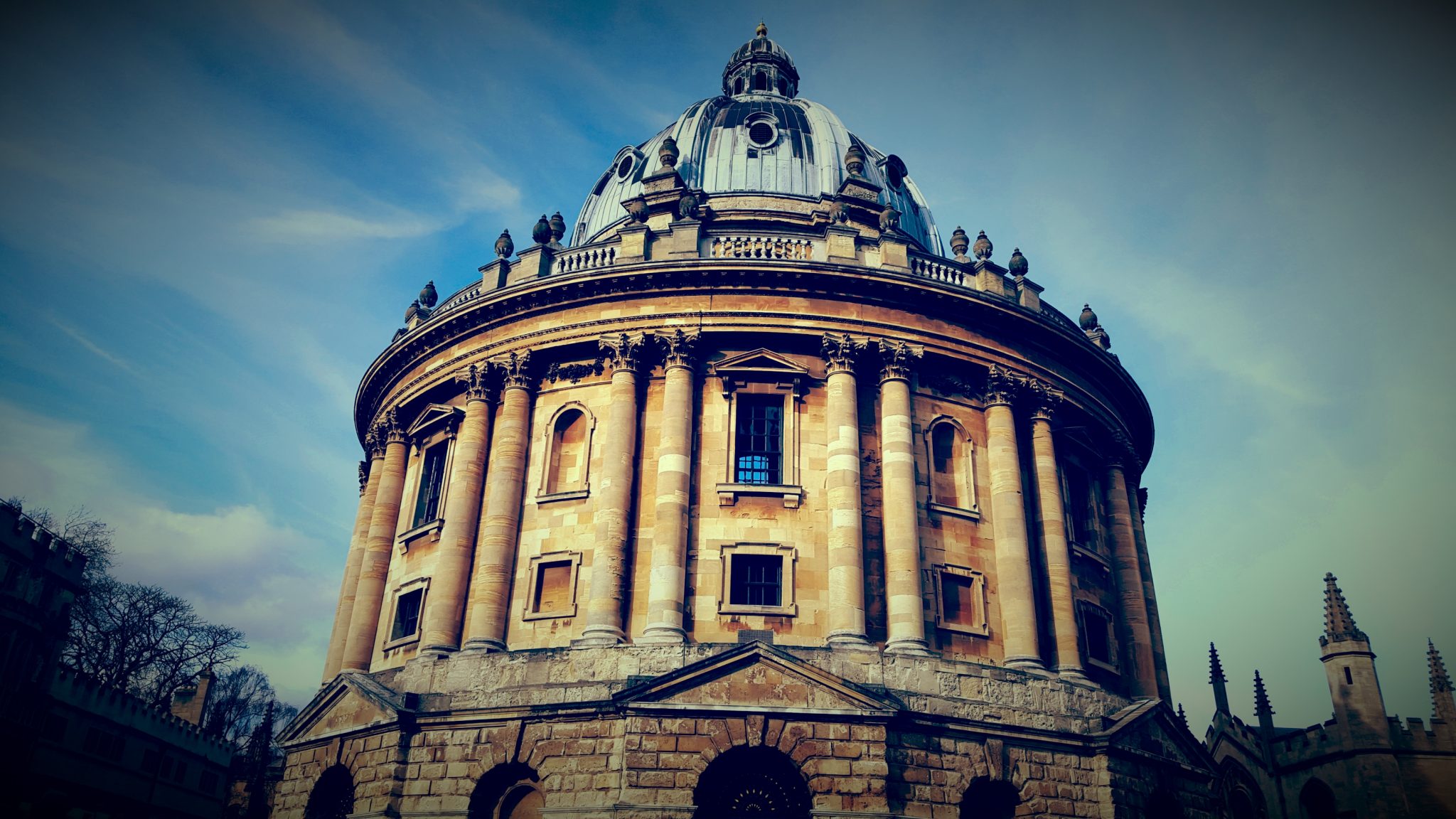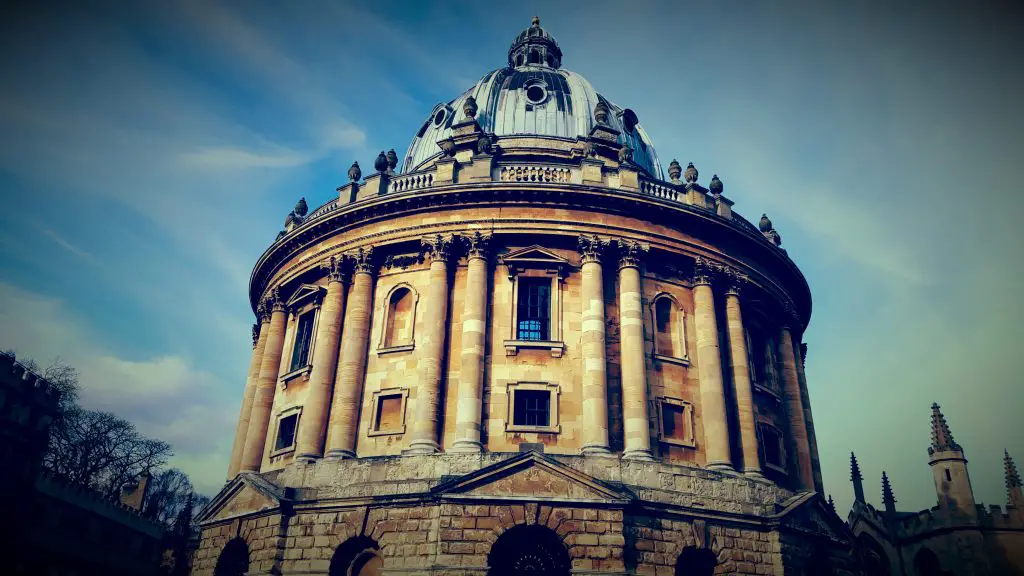 5. Kent
Cheap weekend breaks UK
Located at the very South-East corner of the English coast, Kent is a perfect destination for a UK weekend trip!
Whether you prefer a few days in a bustling city, a trip to the seaside, or a relaxing countryside escape, or family weekend breaks in the UK, Kent can offer all of that during weekends away in the UK!
Kent's top attractions for a weekend away:
Margate
Scotney Castle
Canterbury Cathedral
Where to stay for a weekend in Kent?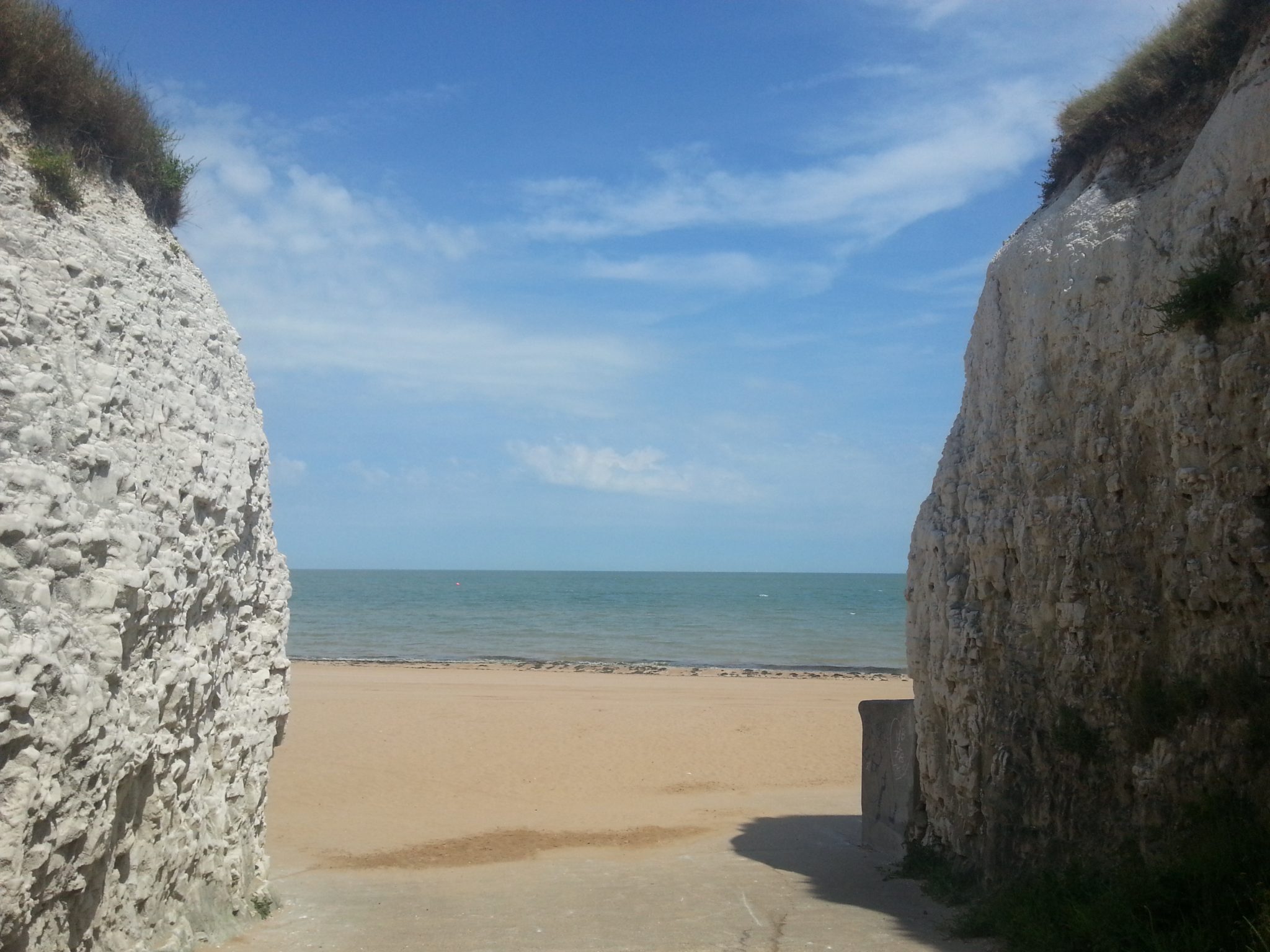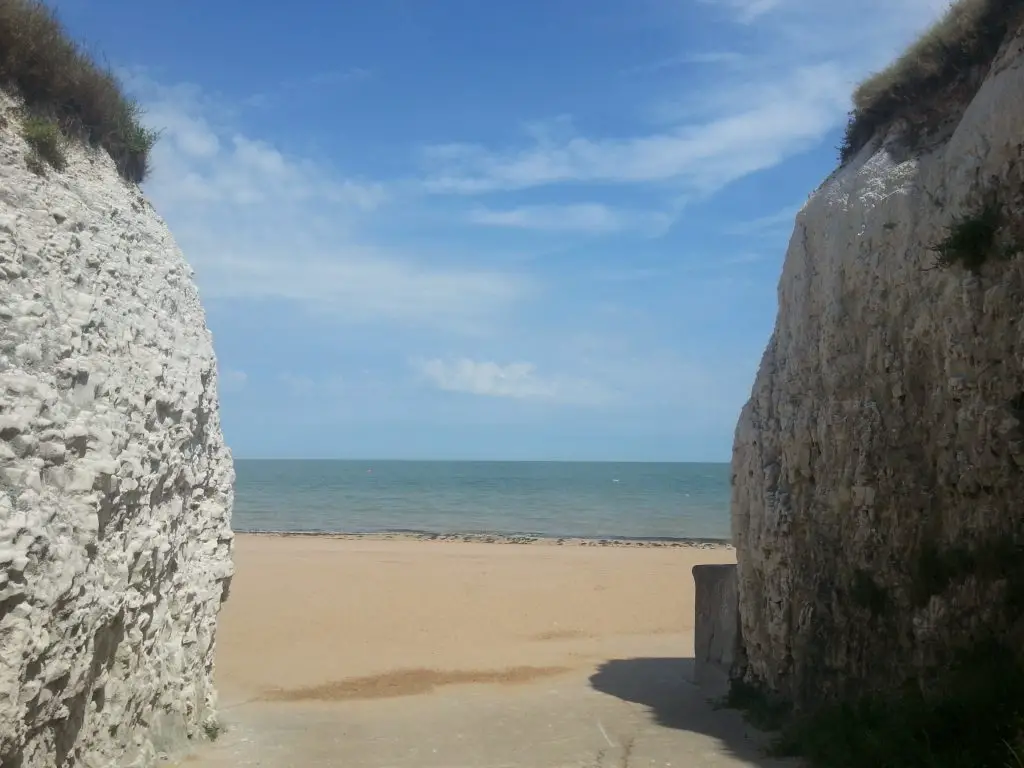 6. Channel Islands
Couple weekend getaways UK
This is the perfect place to get it away from it all…
A trip on the Eurostar is always tempting, but you don't have to cross the channel! The best weekend breaks in the UK are as great as European getaway.
The views, walks, beaches and sunsets cost nothing. Want to combine all during your weekend trip away? Choose one of the Channel Islands and enjoy weekend getaway while walking the beaches or watching dolphins frolicking in the surrounding waters. Priceless!
Where to stay for a weekend in the Channel Islands?
7. Cardiff
City breaks UK ideas
Need more weekend breaks UK ideas? Cardiff, the capital of Wales, has been always top on the list of weekend getaways UK. Many Brits will visit this city on a regular basis.
Cardiff offers a lively nightlife and amazing dining scene! It is also known for its art and… the annual Great British Cheese Festival. So, who wouldn't like to visit Cardiff on a weekend away in the UK?
Where to stay for a weekend in Cardiff?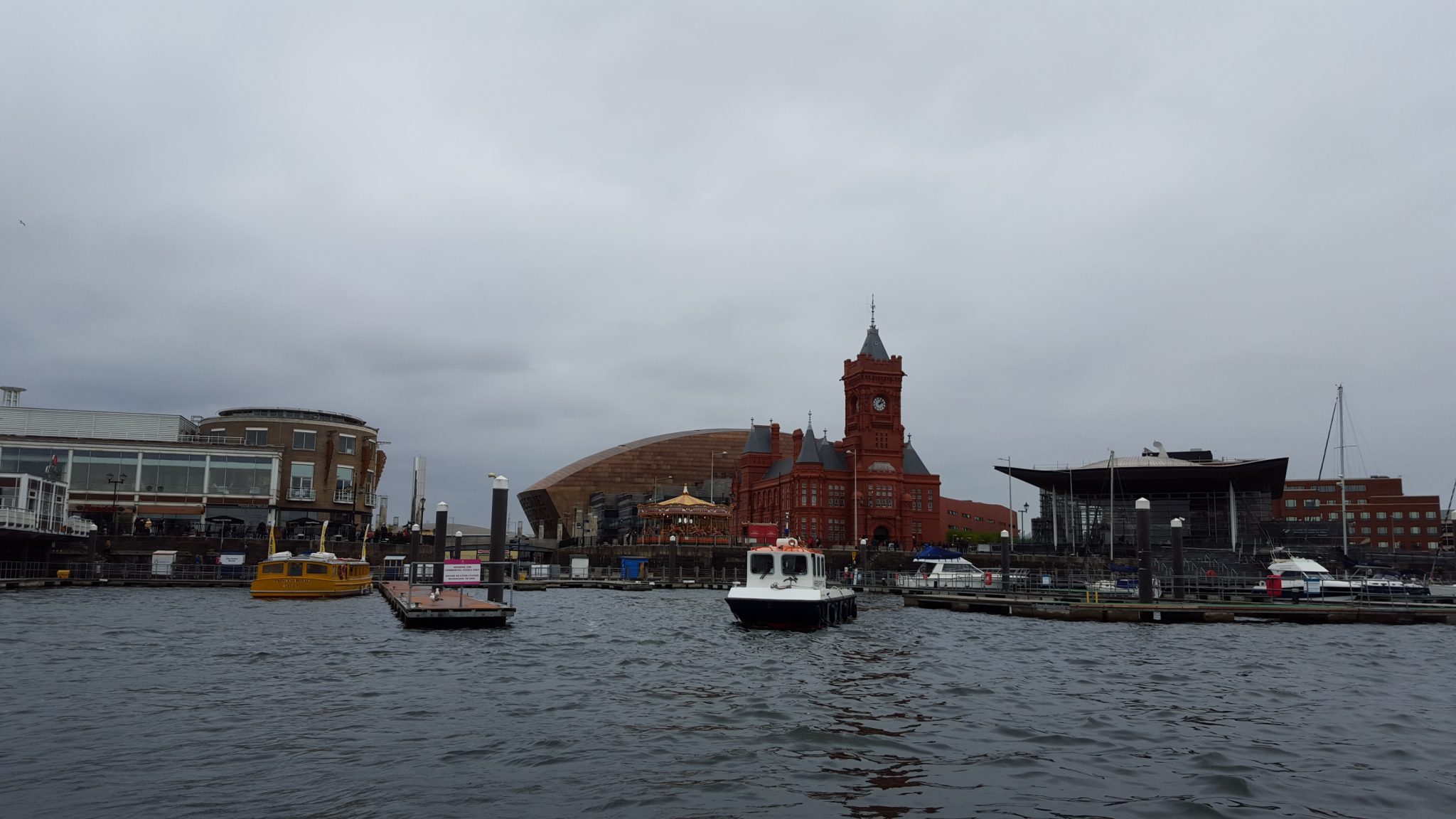 8. The Yorkshire Dales
Countryside getaways UK
The weekend is the perfect time to break out of the routine and everyday life. Trips for the weekend are an obvious choice for those who expect something more from life.
Across the UK there's so much beautiful countryside to be explored it's hard to choose where to visit. Escape to nature with a truly relaxing country break.
Walk among patchwork green valleys, craggy cliff faces, and farmland laced with limestone walls.
Where to stay for a weekend in the Yorkshire Dales?
9. Brighton
UK city breaks for couples
There's something special about Brighton. It has always been one of Britain's most popular weekend break hotspots.
There's nothing more refreshing than a seaside break, and with great little breaks, you can relax and unwind on the beach as well as discover the miles of heritage coastline up and down the UK.
Where to stay for a weekend in Brighton?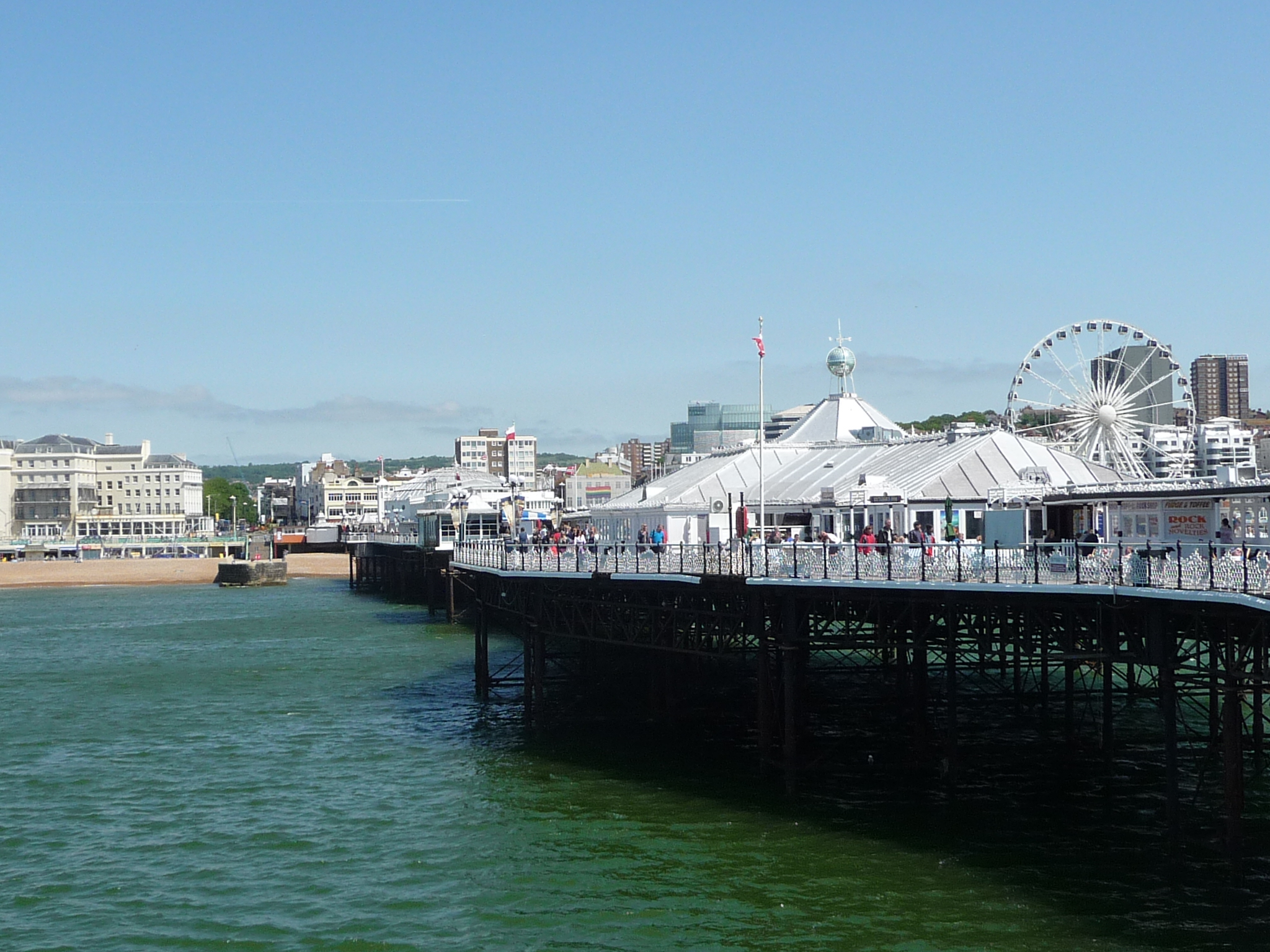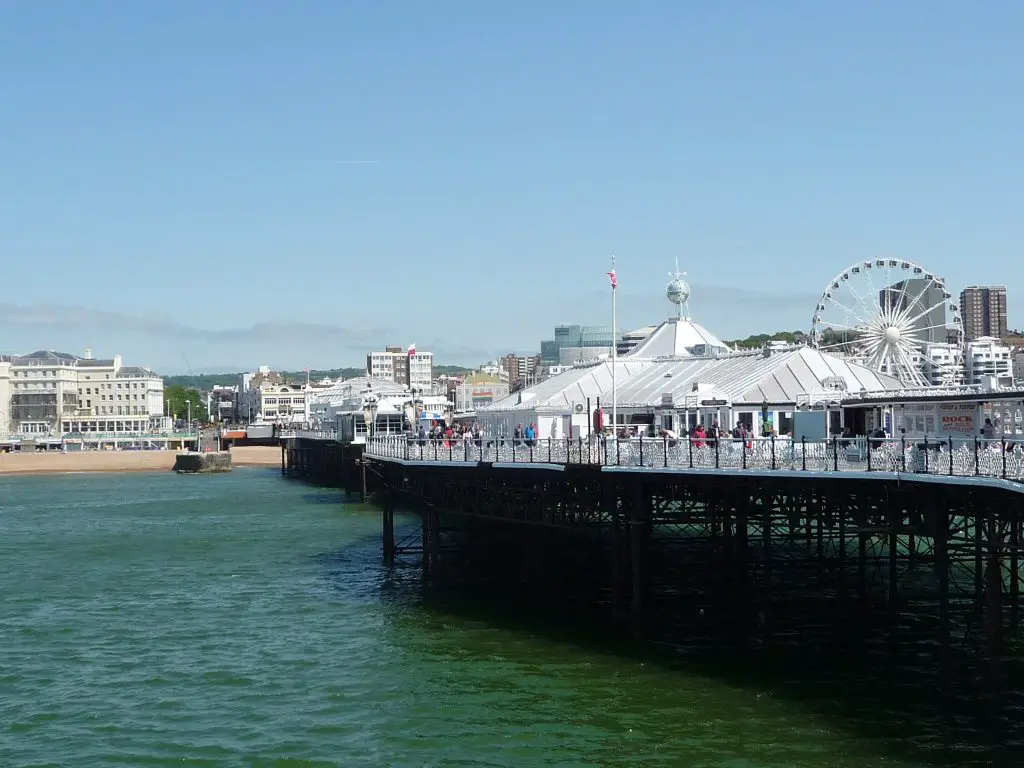 10. Somerset
Short breaks England
From time to time, it's important that we all enjoy a pleasant weekend away.
There's no need to leave your best friend out on the fun, our UK dog-friendly breaks allow you to bring them with you on your stays, in the comfort of our dog-friendly hotels.
Of all the dramatic scenery enjoyed in Somerset, Cheddar Gorge has to be the most famous location, and certainly the most photographed one. Whether you go hiking or walking, Cheddar Gorge is a stunning idea for a weekend away for couples int the UK!
Best places to visit on a weekend away in Somerset:
Glastonbury Tor
Brean Beach
Where to stay for a weekend in Somerset?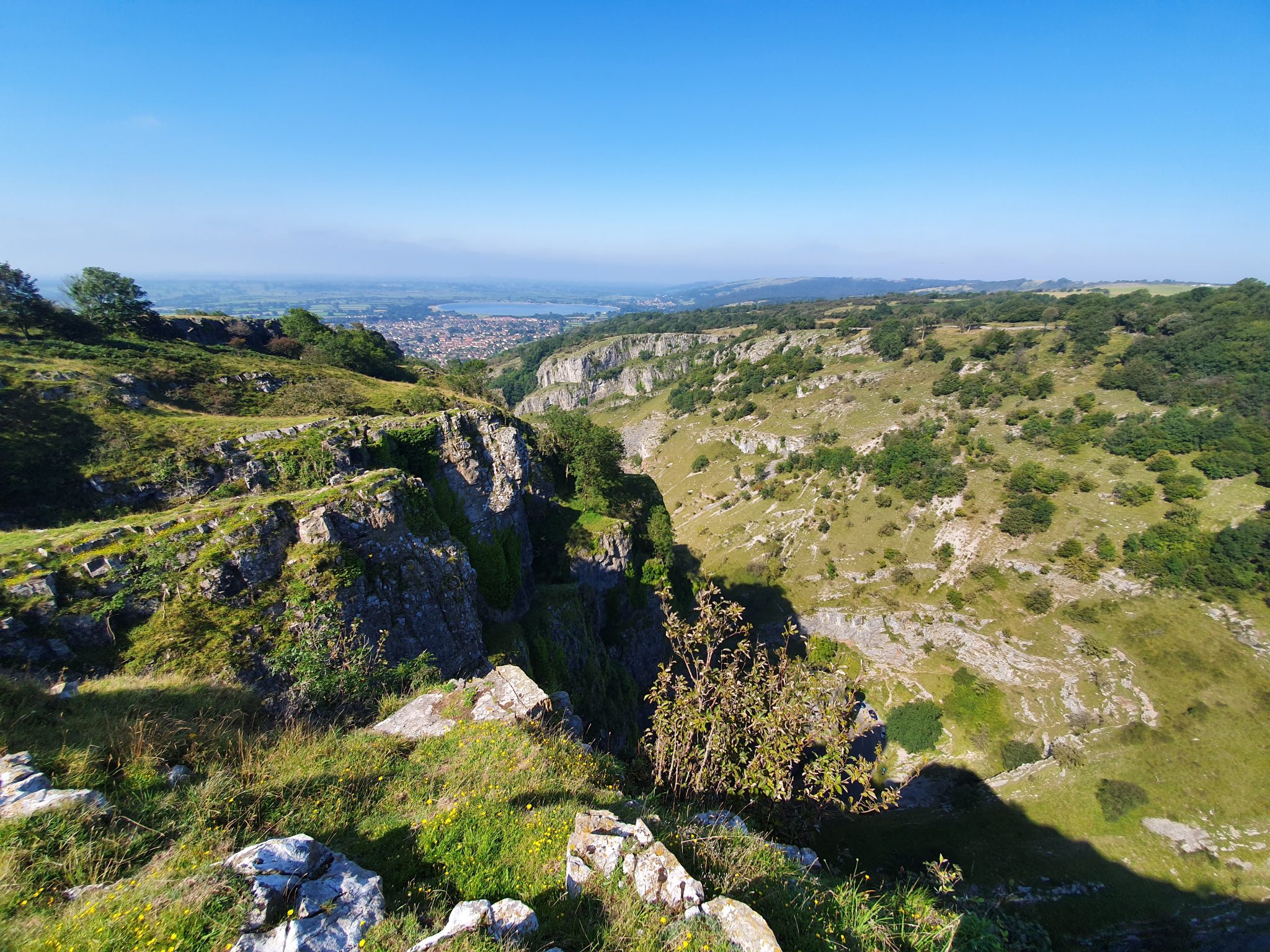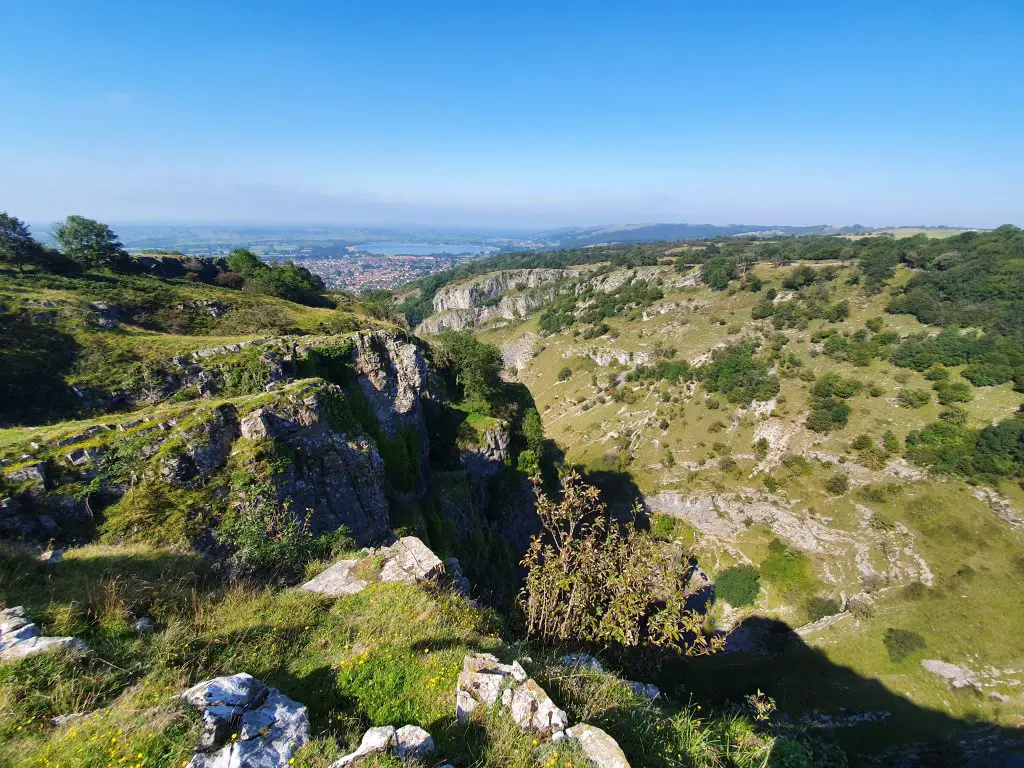 11. Pembrokeshire Coast
Places to visit in UK for couples
For a waterfront getaway that's tough to beat, the fishing villages of western Wales's Pembrokeshire county offer stunning seaside scenery and plenty of cheap accommodation for yuor weekend trip.
You don't have to jet off to Indonesia's Bali or Australia's Gold Coast to enjoy a spot of surfing. Wales attracts its fair share of beach bums each year and some of the best surfing beaches in Wales include Llantwit Major Beach in Glamorgan, Manorbier or Newgale in Pembrokeshire, Langland Bay in Gower and Hells Mouth on the Llyn Peninsula.
What to do/see on a weekend trip to Pembrokeshire Coast?
Pembrokeshire Coast Path
Strumble Head Lighthouse
Blue Lagoon
Where to stay for a weekend in Pembrokeshire Coast?
12. The Lake District
Country getaways UK
Another stunning area in the UK that deserves a mention is the Lake District.
The Lake District is a popular destination for walking holidays and unlike our easy, flat terrain here in the Cotswolds, the Lakes is best known for its uphill climbs and adventurous fell walks. So if you want to combine charming lakeside views and quaint villages with some physical activity, the Lake District is perfect for a mini-break.
The North of England has many areas of natural beauty, including the Lake District. This is where you'll find manor house getaways, country cottages and many more unique hotel deals in the North.
Best location to visit during the Lake District weekend trip:
Windermere
Helvellyn
Honister Pass
Where to stay for a weekend in the Lake District?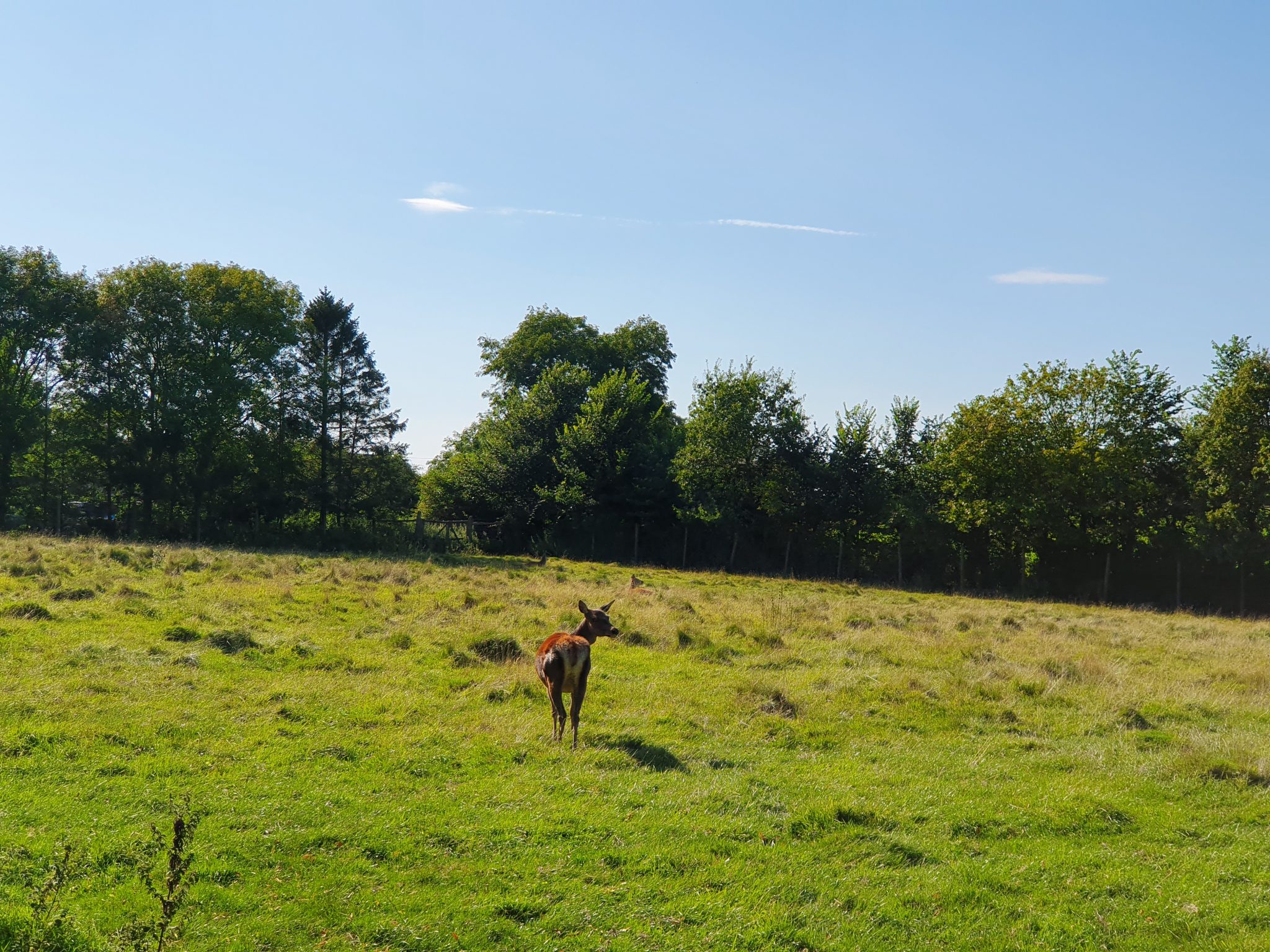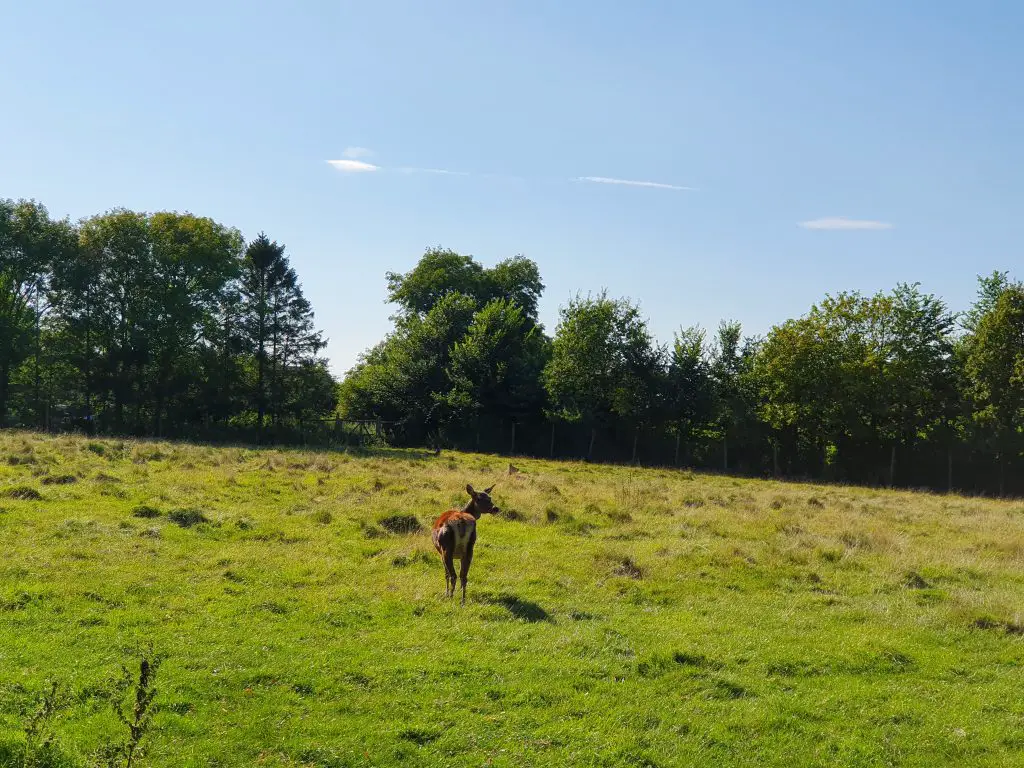 13. Devon
Weekends away for couples UK
If you want to experience the magic of the Cote D'Azur right here in the UK, Devon is a great beach destination and if you hit it lucky with the hot summer weather, it can even rival that of the Med!
Admire the country's rugged coastline scattered with golden sandy beaches and secret coves, spend lazy days in pretty market towns or grab your hiking boots and challenge yourself on one of the many walking routes and National Trails in the UK.
Best to visit on a weekend getaway to Devon:
Dartmoor National Park
Woolacombe beach
Valley of the Rocks
Where to stay for a weekend in Devon?
14. The Scottish Highlands
Long weekends away UK
For those seeking relaxation in nature, Scotland is full of stunning locations which are perfect for a hiking break getaway – make sure to pack all essentials for a trip to Scotland.
A rural break in the countryside offers peace and tranquillity. Whether you stay in a country house, village inn or B&B nature is never far away! There is nothing better than recharging your batteries on a weekends away trip to the Scottish Highlands!
All food lovers will be delighted to know that Scottish food is just amazing! Fancy Traditional Scottish tablet? I bet you are! 🙂
What to see on a long weekend away to the Scottish Highlands?
Ben Nevis
The Storr
Fairy Pools
Where to stay for a weekend in the Scottish Highlands?
15. Jurassic Coast
Fun weekends away for friends UK
Make the most of the weekend with a weekend break in Jurassic Coast!
The UK has no shortage of loveliness and it's never been easier to explore.
Lounge on a deck chair and experience the fresh sea air and indulge in some charming seaside must-haves. Go for ice cream or if you want to head away from the promenade, visit some of the fantastic independent shops.
Best attractions on a weekend trip to Jurassic Coast:
Durdle Door
Lulworth Cove
Old Harry Rocks
Where to stay for a weekend in Jurassic Coast?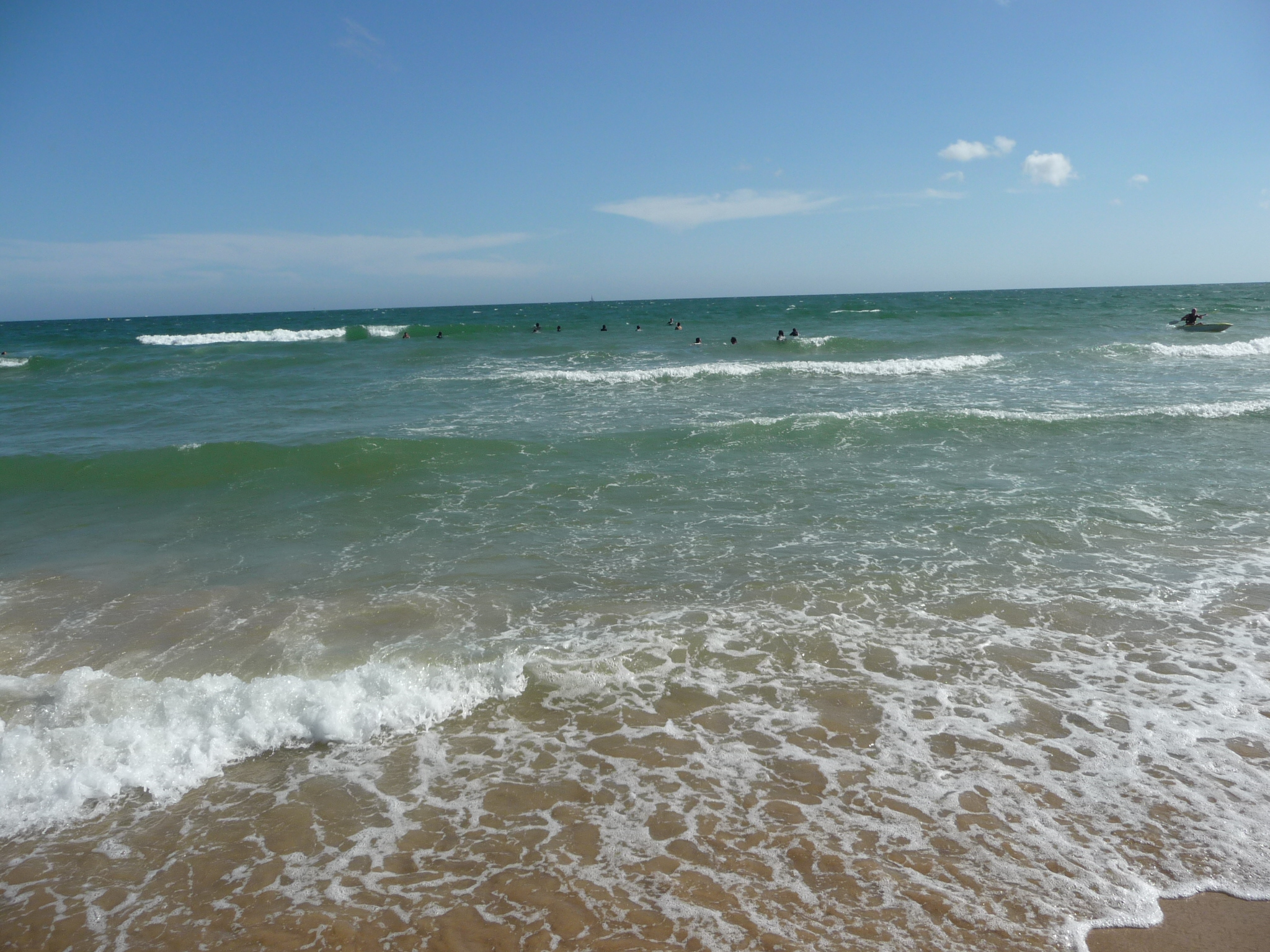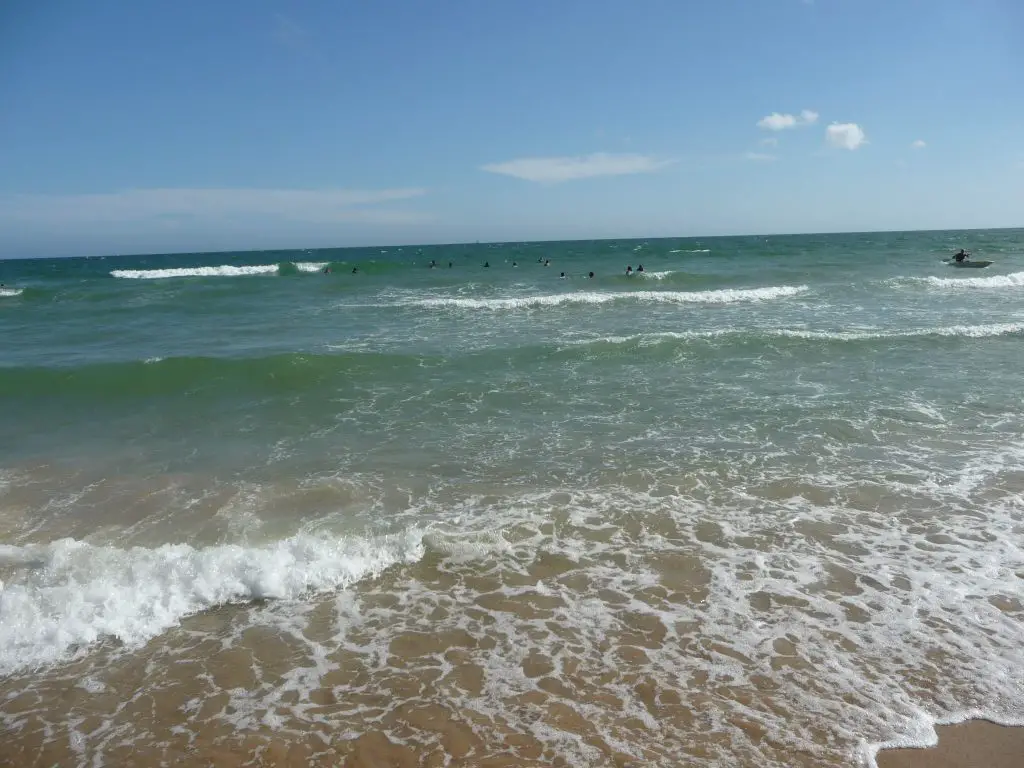 16. Snowdonia
Short weekend breaks UK
A lot of cheap UK breaks in lodges and cabins are also dog-friendly meaning you can take your family pet along with you. So, take advantage of this and go hiking among the scenic lakes and craggy peaks of Wales's Snowdonia National Park. With so many weekends away in the UK, this one is one of the must-do on your list of the best weekend getaways UK!
Top places to visit during outdoor weekend trip to Snowdonia:
Conwy Castle
Snowdon Mountain
Penygader
Where to stay for a weekend in Snowdonia?
17. Isle of Wight
Cheap weekends away UK
Known for its relaxed pace of life and beautiful scenery. It's another great choice on the top weekend breaks in UK.
It's a popular destination for nature and road trips lovers, the picturesque views in the south of the Isle of Wight are just stunning! Together with plenty of camping, hiking and other outdoor activities make it a perfect weekends away for couples UK!
Escape the hustle and bustle and enter a world of tranquillity and calm with a relaxing coastal break – views included!
Weekend getaway to Isle of Wight – top attractions:
The Needles
The Garlic Farm
Ryde Beach
Where to stay for a weekend in the Isle of Wight?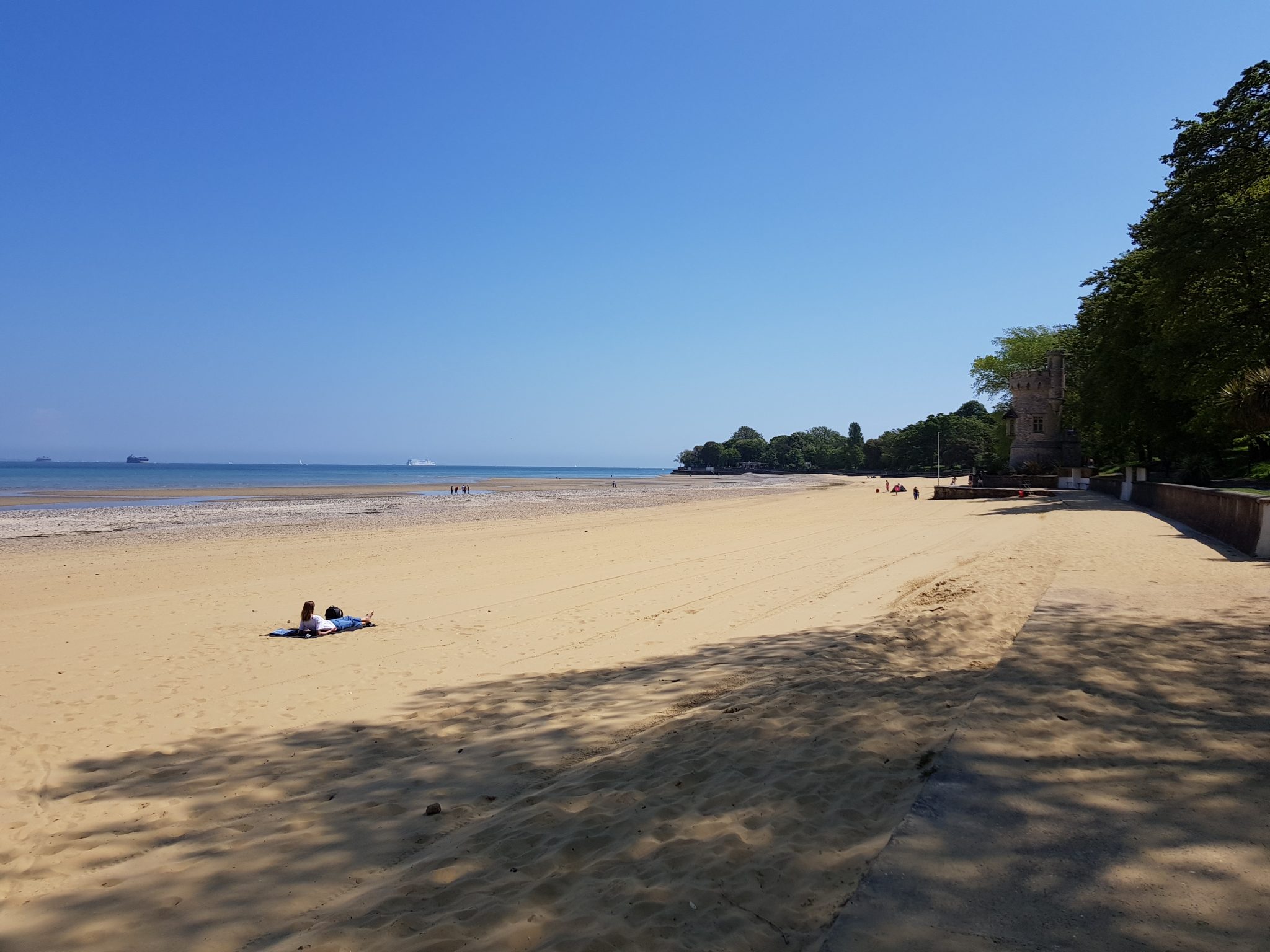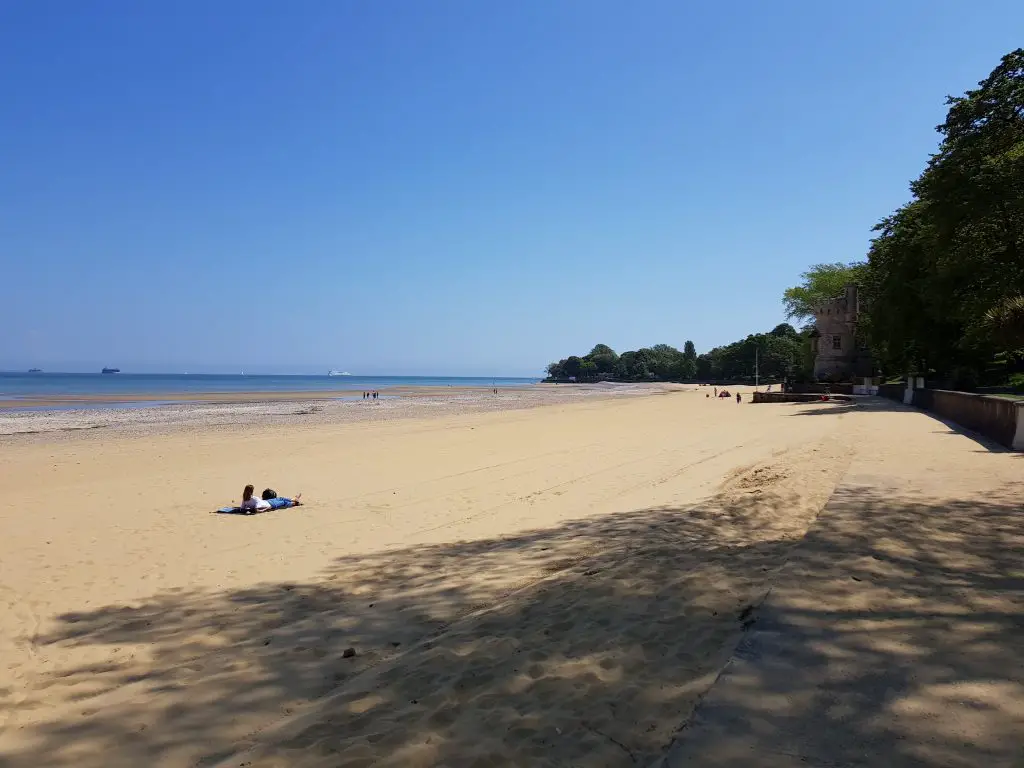 18. Cornwall
Weekend breaks south England
When it comes to beach destinations in the UK, Cornwall really is the most luxurious in the south of England.
Home to countless beach huts, beach houses and beach chalets, you'll get a seriously divine spot on the seafront – often without all the crowds – and the area offers so many outdoor activities too such as amazing ruins and castles, secluded coves and beach walks, nature trails and gardens plus much, much more.
Beautiful beaches, secluded coves, outdoor theatres with sea view, great scenery, Cornwall has it all! Cornwall is one of the best places for a weekend getaway in UK. The choices of towns and prettiest villages in England to visit in this region are endless. You will not believe just how beautiful Cornwall is. From St Ives, Newquay, Penzance, Holywell, Porthcurno. This part of the UK is a must-visit.
Best places to visit on a weekend escape to Cornwall:
Land's End
The Minack Theatre
Tintagel Castle
Where to stay for a weekend in Cornwall?
19. East Sussex
Weekend getaways from London
Looking for a remarkable weekend? Then the best idea is to make a short getaway! Spend a romantic evening on the coastline in Seven Sisters, shop your heart out in Eastbourne, or finally walk in High Weald AONB – there're plenty of ideas how to benefit from this weekend break.
Head for the coast for your weekend away from London and you can ramp up the romance with cliffside walks, picnic with a sea view or a sunset boat trip to finish off a long weekend break!
Top attractions to see in East Sussex for a weekend trip:
Where to stay for a weekend in East Sussex?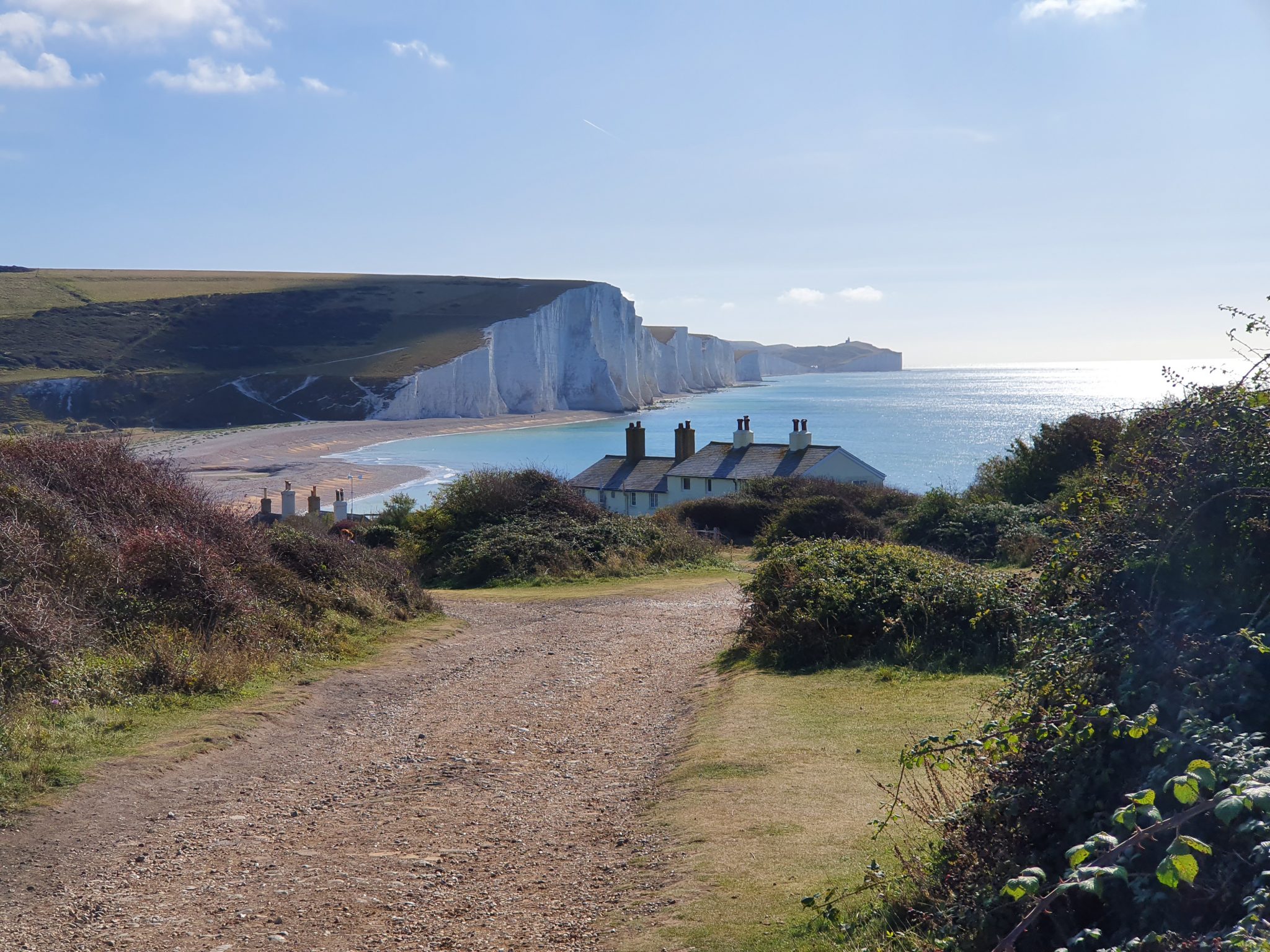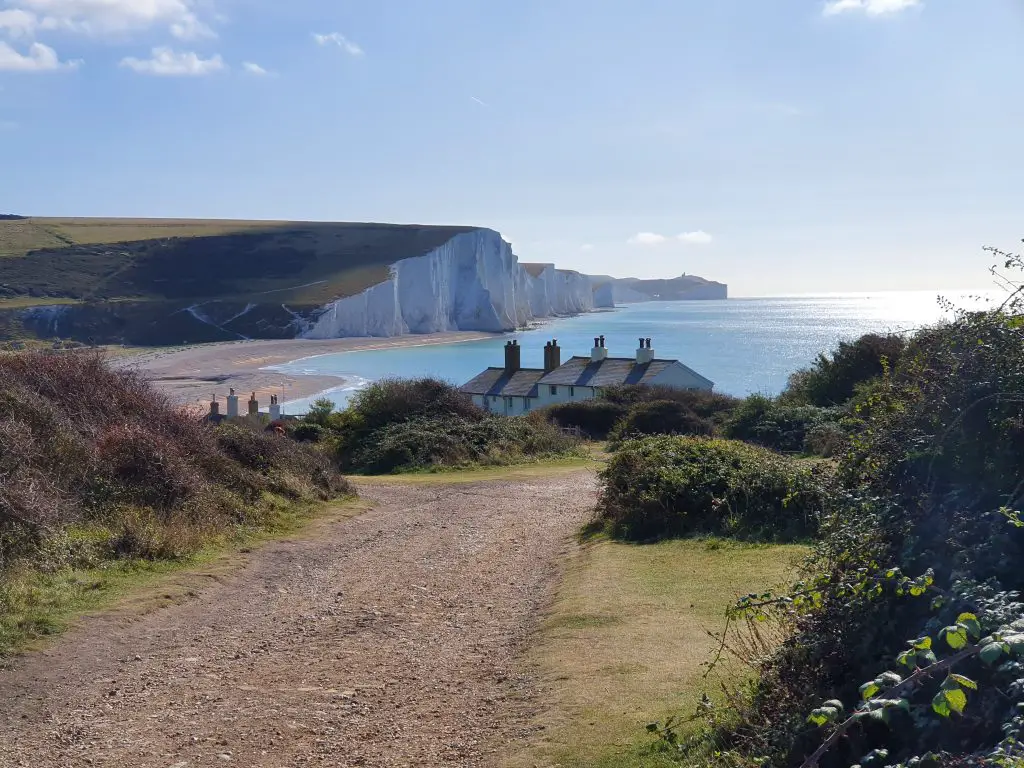 20. Harrogate
Romantic getaways UK
The UK is bursting with destinations that make the perfect setting for a wonderful couple's getaway.
For couples really looking to wind down or for the perfect girls' weekend away, a spa weekend is just the ticket. Harrogate, with its handsome historic buildings and verdant gardens, is one of Yorkshire's most elegant destinations. You'll never be short of things to see or do in and around the beautiful spa town. So, what do you say? Ready to spend your next weekend getaway in Harrogate? Alternatively, there are also many great things to do in York if you fancy a trip to this stunning city 🙂
Weekend escape in Harrogate top attractions:
Turkish Baths Harrogate
Mother Shipton's Cave
Ripley Castle
Where to stay for a weekend in Harrogate?
Best weekend breaks UK FAQ:
Do you have another favourite weekend break destination in the UK?
Holidays abroad used to be the most popular and sought after option however with the affordability of UK holidays along with the diverse range of locations and lodges or cottages you can choose from people can tailor their holidays like they've not been able to before, including all members of your group…even the dog if you choose! Book your cheap weekend break in the UK today!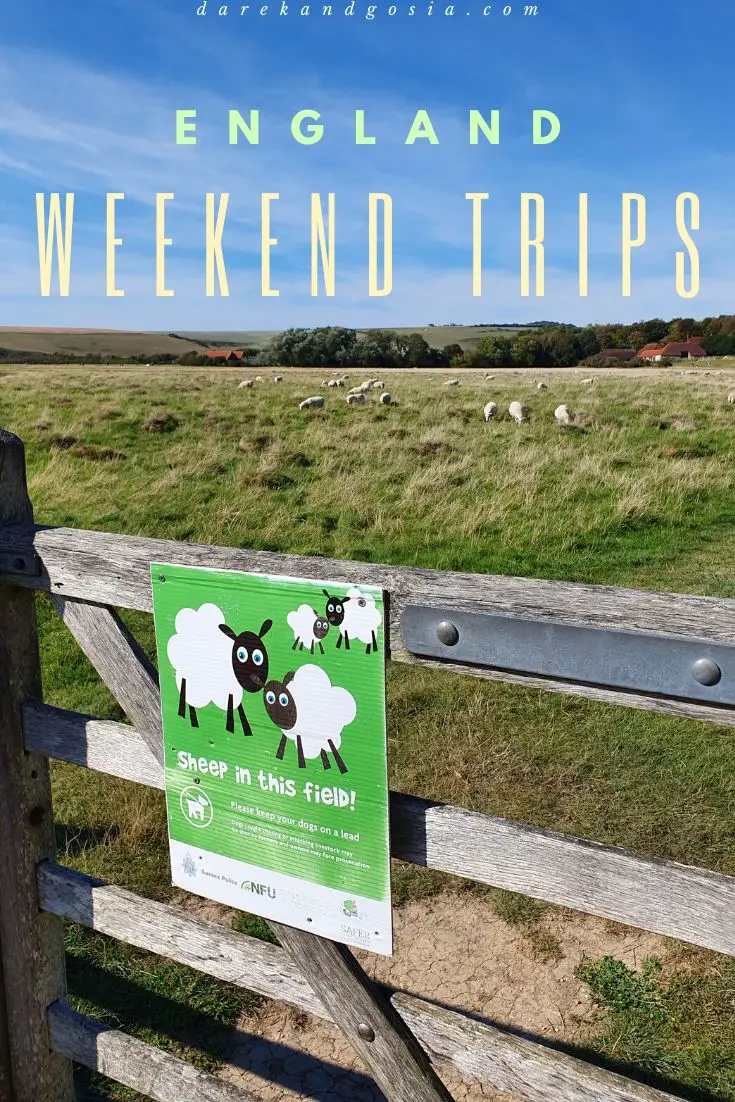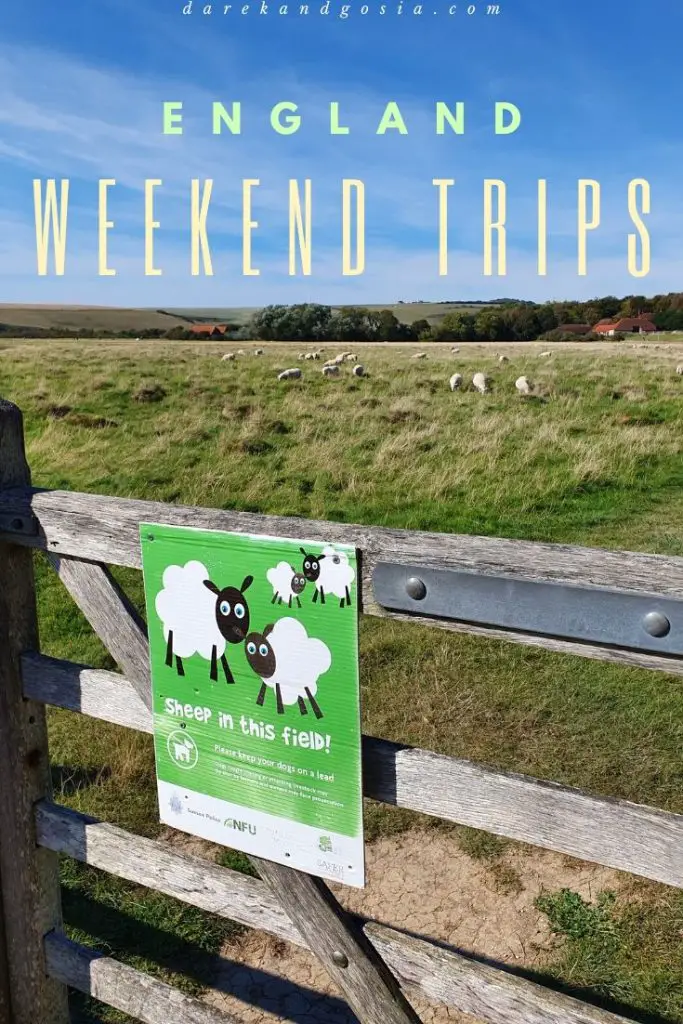 Our top 5 best weekend trips UK:
Due to a huge variety of many stunning places, it is really hard to choose the top weekend getaways in the UK. If we had to say our top 5, this will be:
Looking for more ideas? Check out the best weekend trips from London to Europe:
Articles you may like: