Let's face it!
We have been living in the UK for a long time (yes, we are not Brits 😉 ). And sometimes it is very easy to overlook all the amazing places in our new home country.
Just remember that the UK is a great destination to visit. Don't go only to London – there is so much more to see and do across the whole United Kingdom. If you do visit the capital city, make sure you go for a day trip from London so you can explore a bit more 😉
From seeing an F1 race to hiking in the Snowdonia National Park – United Kingdom has a huge range of must-have experiences for everyone. A perfect place to find ideas for your summer bucket list!
Our UK list contains the best landscapes in the UK and the most beautiful places the United Kingdom has to offer.
Are looking for UK bucket list ideas for your next trip? We have 50 amazing spots you shouldn't miss along the way! Those UK places are just worth to visit!
So, how many of those are on your UK list to do?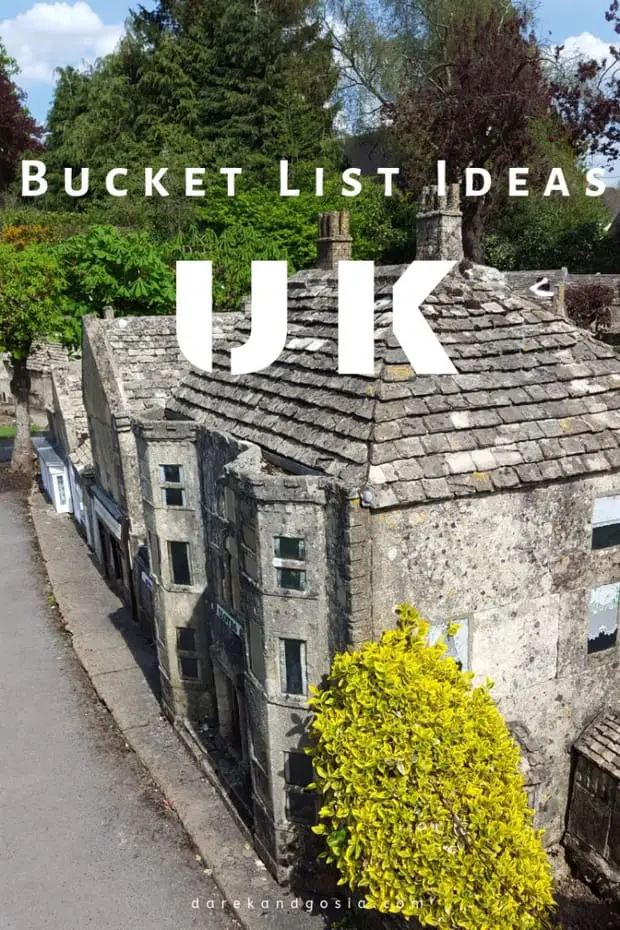 This is our list of the most interesting places in the UK we visited (or still plan to visit) – the GREAT BRITISH BUCKET LIST:
1. St Albans
UK Idea for all in the commuter belt north of London.
Get a tour around St Albans Cathedral, spend a day across 100-acre green space at Verulamium Park or simply visit the educational museum of Roman life: the Verulamium Museum. Would you add St. Albans to you bucket list ideas UK?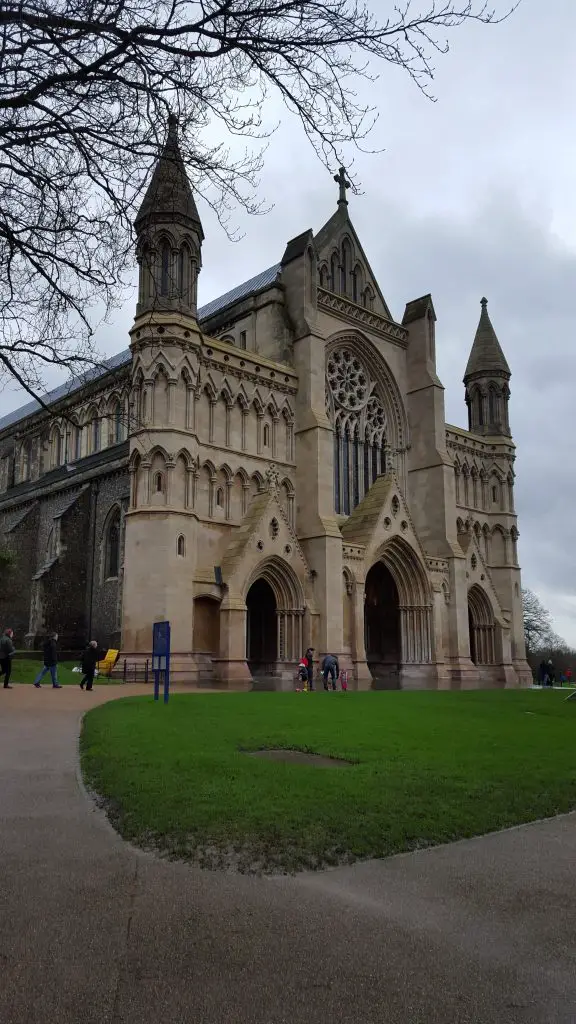 2. Birling Gap
A spectacular place, undulating white cliffs beside a silvery sea – a must-haves on any thrilling bucket list! One of the most unique places to visit in Europe – a must have on your bucket list.
Spend a day hiking and exploring the famous (in the world) Seven Sisters Chalk Cliffs.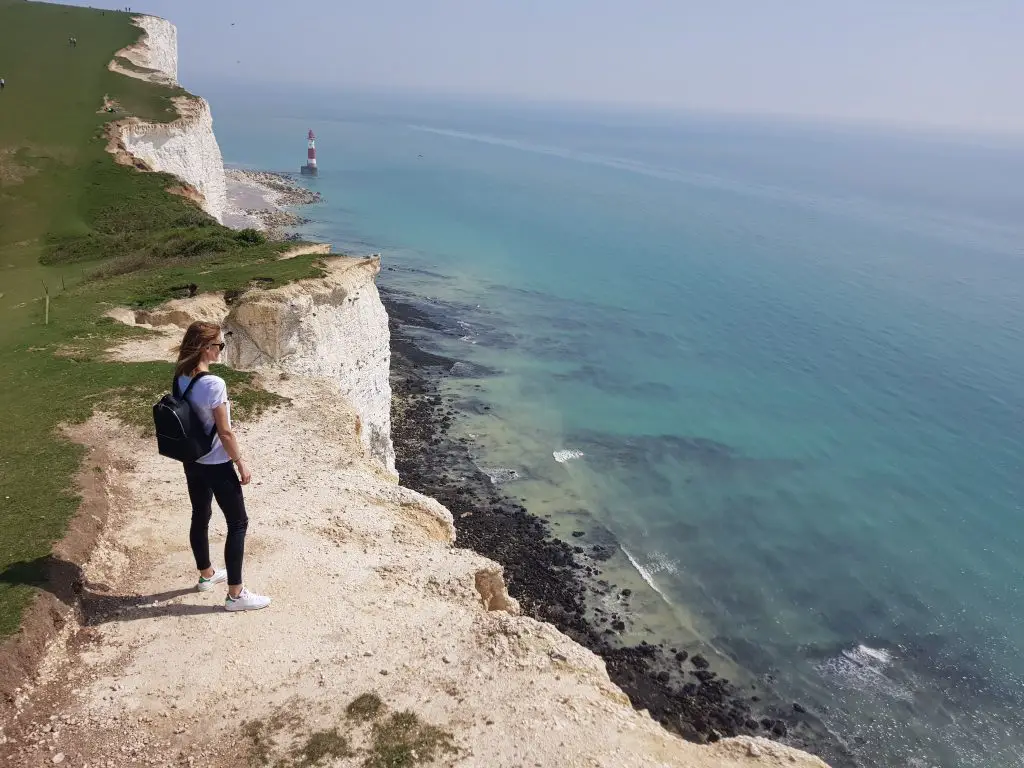 3. Cotswold Towns & Villages
UK bucket list for all antique-lovers.
Honey-coloured stone buildings, delightful market towns or gorgeous Cotswold cottages lining the streets – no surprise that there are plenty of interesting places to visit and explore. Is "Venice of the Cotswolds" the best place to visit in that region of England? Who wouldn't like to add Cotswold as an interesting idea to the bucket list? Yes, this is one of the most romantic places in Europe 😉
Best Places to visit in Cotswold District
4. London Eye
Europe's tallest Ferris wheel is a must-have on out UK bucket list. But this attraction, located on the South Bank of the River Thames in London, with almost 3.8 million visitors annually, is one of the busiest in the UK – the London tourist bucket list! One of the top 5 things to see on your one day in London!
Would you like to queue for an hour to see the incredible view of London?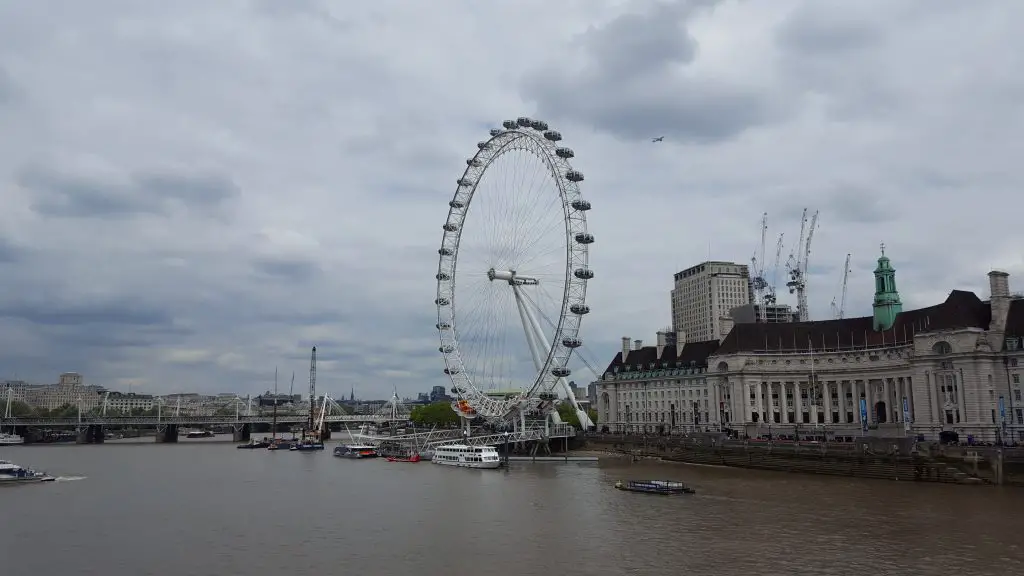 5. Newquay
If you a fan of massive waves, Newquay will be definitely a place for you to try surfing! This town, located in the north coast of Cornwall, in southwest England it's a mecca for all surfers.
6. Windsor Castle
UK bucket list for Royals.
A must see for any visitor to the UK. The world's oldest and largest occupied castle, Official Residence of the Queen, is located in Windsor, Berkshire.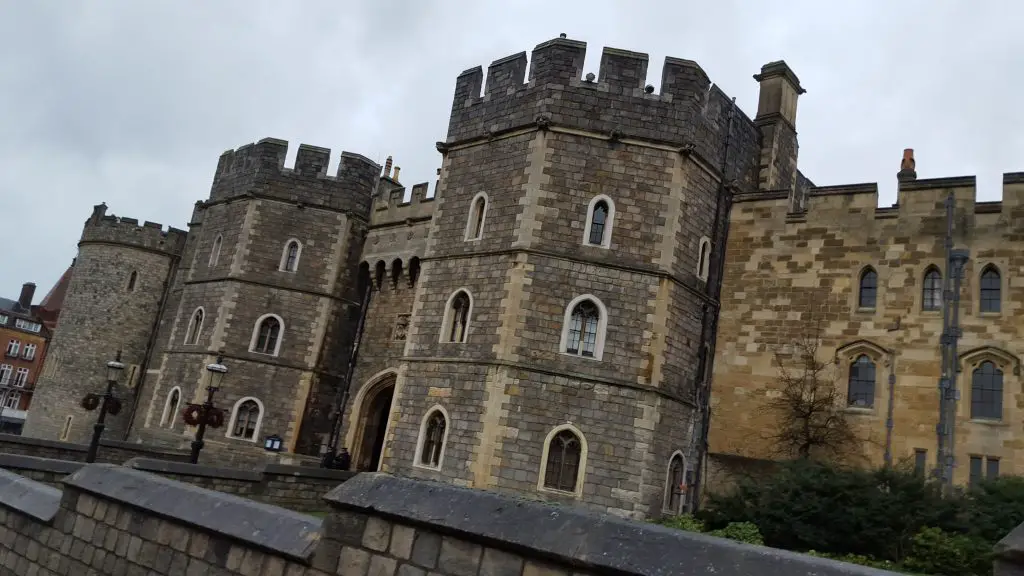 7. Natural Museum
Bucket list idea for British dino-lovers. The entry to the Natural History Museum is free of charge which makes it One of the main attractions to visit in London! Even if you are not a massive fan of the history of the Earth or dinosaurs you will be impressed – there are many great exhibits that are incredibly interesting! A great bucket list idea UK.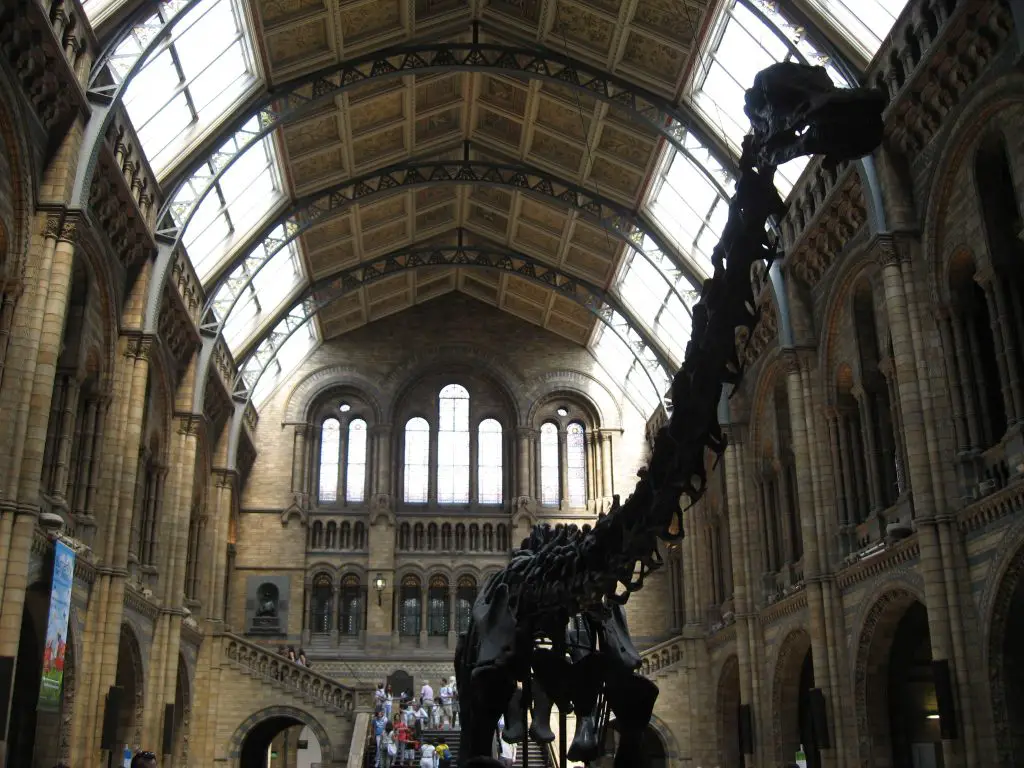 8. Stonehenge
No UK bucket list would be completed without Stonehenge on it. Stonehenge is one of the most interesting places to visit in England.
Always wondering how the prehistoric monument was built? learn more during your visit to Wiltshire, England. You can even come face to face with a 5,500-year-old man!
9. Isles of Scilly
You probably wouldn't believe that such beautiful places exist in England, right?! The amazing Isles of Scilly is a stunning archipelago just off the Cornish coast, in southwest England. A must-have on any UK bucket list!
10. Edinburgh
Scotland's capital city with its medieval Old Town is a perfect idea for a weekend trip. Edinburgh's famous castle is simply stunning and definitely worth to visit!
inspirational quotes for travel
11. Silverstone
The motor racing circuit, located next to the Northamptonshire in England, is a must-visit place for all F1 and racing fans! Try to get a driving experience day so you can try your skills on the famous and historical track. This experience is one of the best things to do in England. So, make sure you add day-truck to your bucket list ideas UK!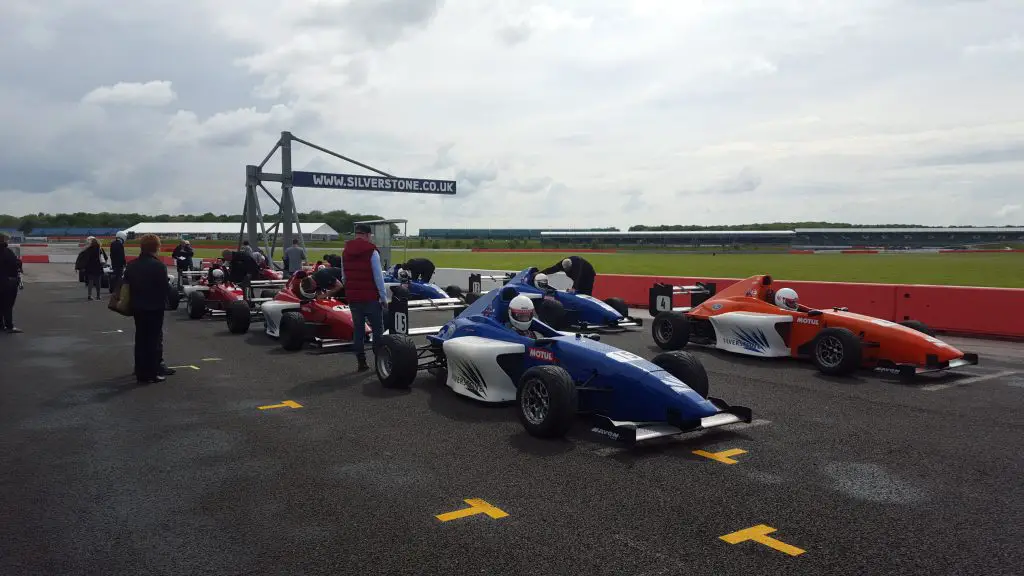 12. Isle of Wight
The famous landmark – The Needles are 3 huge, white chalk rocks – is definitely worth to visit.
Fan of garlic? You really have to visit The Garlic Farm! 🙂 Those guys have been growing garlic on the Isle of Wight for over 30 years – so they know how smelly it is 😉 You can even try the famous garlic ice cream – must have idea in the UK. A great destination for a summer trip and one of the best islands in Europe 🙂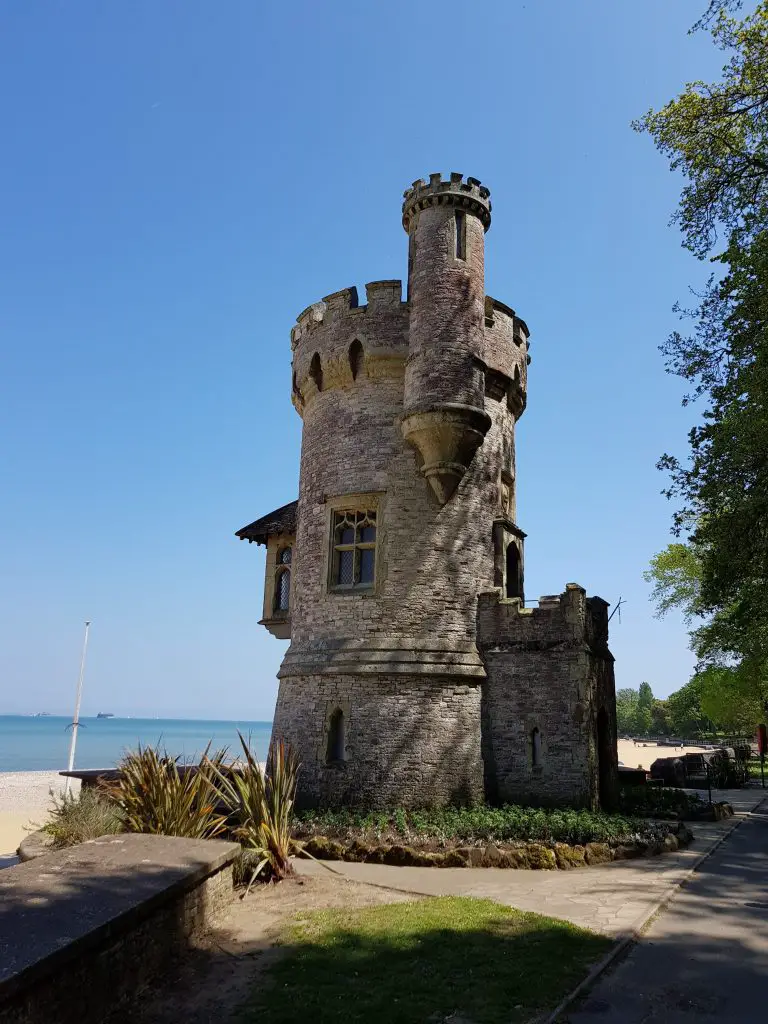 13. Sherwood Forest
Robin's bucket list idea! Fancy to visit the royal forest in Nottinghamshire, England? Who wouldn't? We all know the legend of Robin Hood.
The 450-acre country park has more than 900 veteran oak trees – including the "England's Tree of the Year 2014", 🙂
14. St Paul's Cathedral
The Anglican cathedral, which is the seat of the Bishop of London, is definitely worth to visit. Once one the iconic building in the capital of the UK.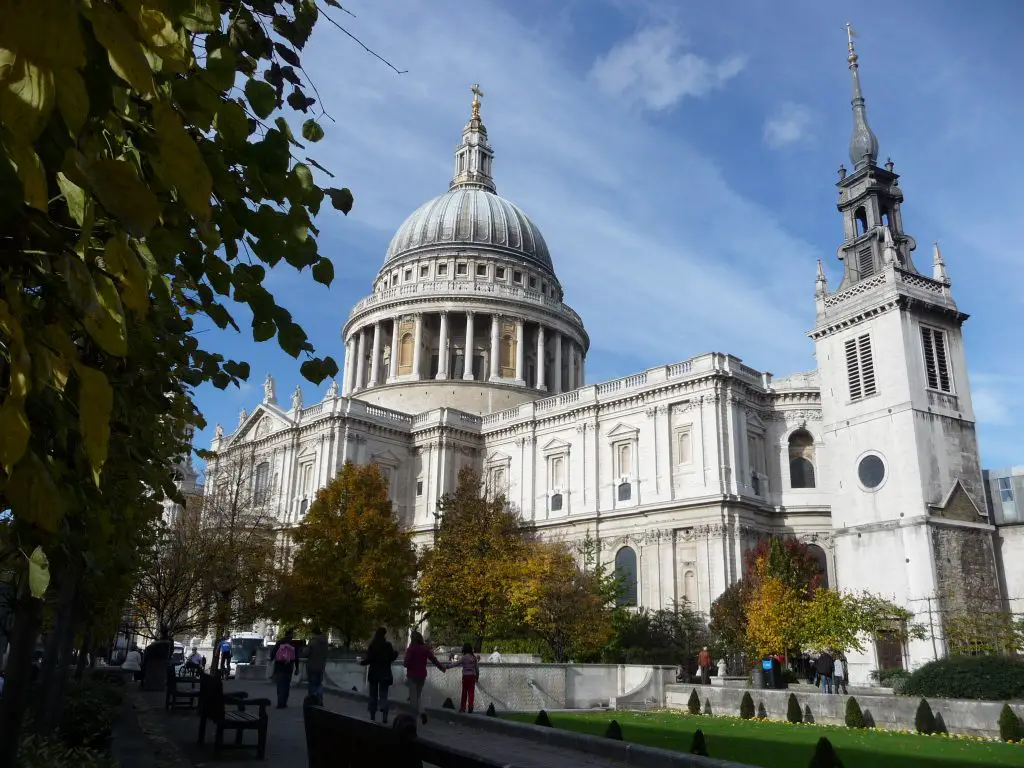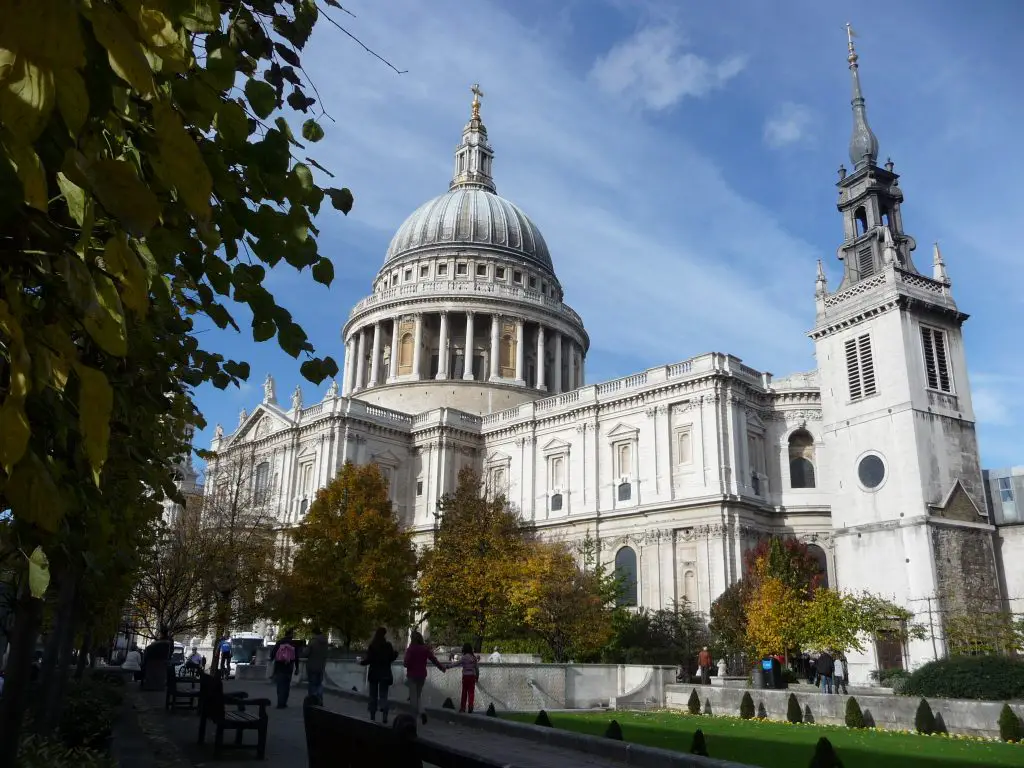 15. Cheddar Gorge
This amazing limestone gorge located in the Mendip Hills, near the village of Cheddar, Somerset is home to one of the most famous cliffs in the UK.
And It's not difficult to see why! This place really deserves to be on anyone's bucket list!
16. Ben Nevis
Standing at 1,345 metres above sea level this mountain is the highest place in the British Isles – just head up to Scottish Highlands to discover "the mountain with its head in the clouds"
17. Wimbledon
This is a must on your UK bucket list. In fact, Wimbledon Championships is the oldest tennis tournament in the world. Located in south London is a perfect location to visit while you in the capital.
18. Shetland Islands
Not easy to get there as the subarctic archipelago lie 168 km from the Scottish mainland. But this unique place of peace with pure air and wide open spaces is on many wish lists – and you can really see why! 🙂
19. Land's End
Yes, it's true! You can't go further than to Land's End – it is the most westerly point of mainland Cornwall and England. Land's End doesn't have to be at the end of your bucket list ideas UK 😉
(read our guide to renting a car in Europe)
20. Eden Project
Gardner's bucket list idea. If you going to Cornwall, England this is one of the most popular attractions in this part of the UK.
A great place to discover plants from many diverse climates and environments.
21. Urquhart Castle
One of the key POI in the Highlands of Scotland. Worth to add to your bucket list of the Scottish land.
22. Loch Ness
Rady to meet face to face with Nessie? The legendary Loch Ness Monster. Well, you have to be lucky to spot it. But have you camera steady – you might be the one to capture it on a picture.
23. Snowdonia National Park
Hiking-lovers bucket list ideas UK. One of the most 'Epic' in the whole UK. Make sure Snowdonia is on your summer bucket list!
24. The Dark Hedges
Located between Armoy and Stranocum in the Northern Ireland, The Dark Hedges is an amazing avenue of beech trees – very popular spot among Game of Thrones fans 🙂 In fact, this is the most photographed spot in Northern Ireland.
25. Peak District
One of those you just have to visit once in your lifetime! The iconic Pennine Way footpath is simply stunning.
From steep limestone valleys in the White Peak to dramatic grit-stone ridges in the Dark Peak area – the views are breathtaking!
26. Yorkshire Dales
Moors, valleys, hills and beautiful villages – you can experience all of that in The Yorkshire Dales National Park (northern England).
The National Park is home to some of Yorkshire's most iconic scenery. The limestone valleys are just spectacular! One of the best things to do in northern England.
27. Lulworth Cove
Located on the Jurassic Coast in Dorset is world famous for its unique geology and landforms. You will fell in love with coastal views and scenic Jurassic footpaths!
28. Three Cliffs Bay
Stunning, spectacular and unique! You will definitely make many photos on the amazing shoreline of sand dunes and three limestone cliffs.
29. Glastonbury Festival
Based near Pilton, in Somerset, a 5-day music festival is a perfect way to Dance the night (and day) away! Glastonbury Festival is one of the world's most famous music and performing arts festivals – and the no.1 in the UK!
30. Durdle Door
This natural limestone arch back from the Jurassic era is located in Dorset, England. The beach is privately owned but it's still open to the public so there is nothing stopping you from adding it to your bucket list!
31. Kynance Cove
Located on the eastern side of Mount's Bay, Cornwall, England. The landscape is just amazing – make sure you visit this beach during low and high tide – the views will be totally different!
32. Hadrian's Wall
Know as Roman Wall, used to be a defensive fortification in the Roman province of Britannia. Head up to Housesteads to see the best preserved Roman fort in the country.
33. Micheldever Forest
This is an unforgettable spring phenomenon which is unique to the UK – make sure you visit the woodland at the beginning of May to see this amazing bluebells carpet! Are flowers on your bucket list ideas UK?
34. Kinver Rock Houses
Visit the cave-houses excavated into the local sandstone – the houses were still inhabited until the 1960s! These days are owned by the National Trust but still open for tours.
35. The North Coast 500
Best bucket list idea for speed-lovers! Also known as NC500, the road is a scenic route around the north coast of Scotland – you will be blown away! A stunning bucket list ideas UK!
36. St Michael's Mount
This small tidal island in Mount's Bay is a must have when visiting Cornwall. You can access it during a low tide
37. Clifton Suspension Bridge
For some, the Clifton Suspension Bridge is the best bridge in the world… Definitely, it's a symbol of Bristol and it is seen as a point of pride for the area.
This much-loved landmark was opened over 150 years ago and it attracting many tourists from all over the world – so it has to be on your list 🙂
38. Little Venice
Italian bucket list idea UK. Locate not far from Paddington in west London, is one of the best places to find the best bars, restaurants and cafés in London. There are plenty of things to do in Little Venice from boat trip walking alongside the canals.
London's hidden gem!
39. Camden Market
Camden Lock, as it's also known, is a collection of many smaller markets. Attracting over 100k visitors every week makes it not only London's top attractions but also one of the most famous markets in the world.
40. Llanfairpwllgwyngyllgogerychwyrndrobwllllantsysiliogogogoch
Do you speak Welsh? I bet you don't! In fact, there are not many people able to pronounce the name of Llanfairpwllgwyngyllgogerychwyrndrobwllllantsysiliogogogoch!
Would you dare to try?! 🙂 Make sure you visit the village which is located on the island of Anglesey in northern Wales. In case you don't speak any Wales, we have the translation of name below:
"St Mary's church of the pool of the white hazels over against the pool of St Tysilio Gogo" – which one is easier to remember? 😉
41. Carrick-a-Rede Rope Bridge
This famous rope bridge located near Ballintoy in County Antrim, Northern Ireland is a huge tourist attraction in that region of the UK.
Would you walk on it? It is only 30 metres above the rocks below 😉
42. Redbull Soapbox Race
I know this is totally bonkers! But if you are in London then take the opportunity to see the craziest race in the world – who knows, maybe you will dare to participate too!?
43. Isle of Skye
Largest and northernmost of the major islands in the Inner Hebrides of Scotland. The main attraction is The Storr – a 674m-tall landslip. You can't also miss the Fairy Pools, multiple waterfalls, seemingly vibrant blue & green in colour – stunning! Make sure to add this to your bucket list ideas the UK!
44. Giant's Causeway
Those 40,000 interlocking basalt columns would definitely impress you!
This natural wonder is one of the most visited places in Northern Ireland. I guess we don't have to tell you why? 😉
45. Buckingham Palace
The headquarters of the monarch of the United Kingdom is located in the City of Westminster. If you fancy you can explore the interiors of the Queen's official London residence during a 3-hour tour.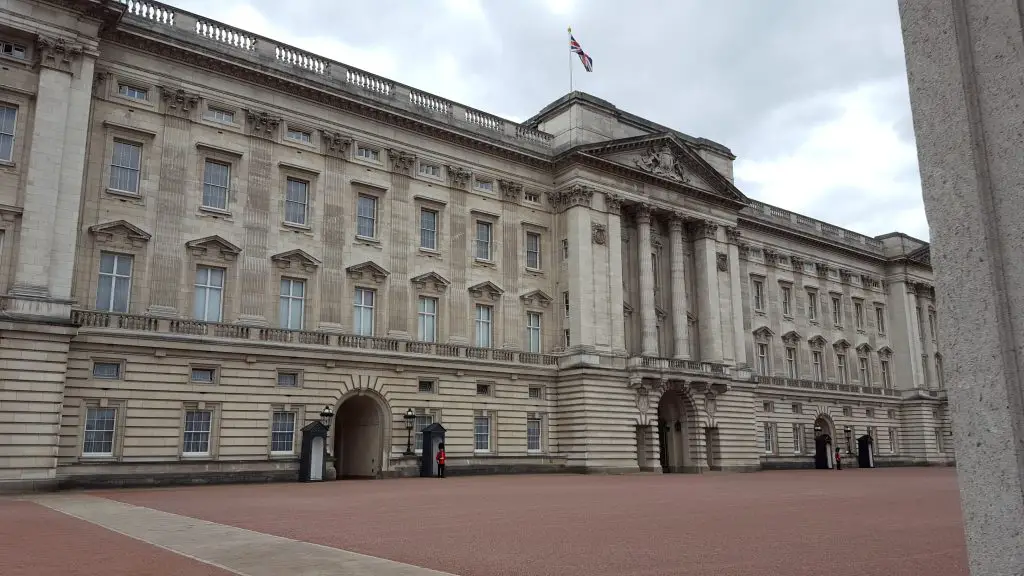 46. Winter Wonderland
The very best of London's Christmas markets and fairs! With over 200 charming Bavarian-style wooden chalets, everybody will find great culinary delights or Xmas presents.
Entry is free. This place is very crowded in the afternoon so it's better to visit in the morning.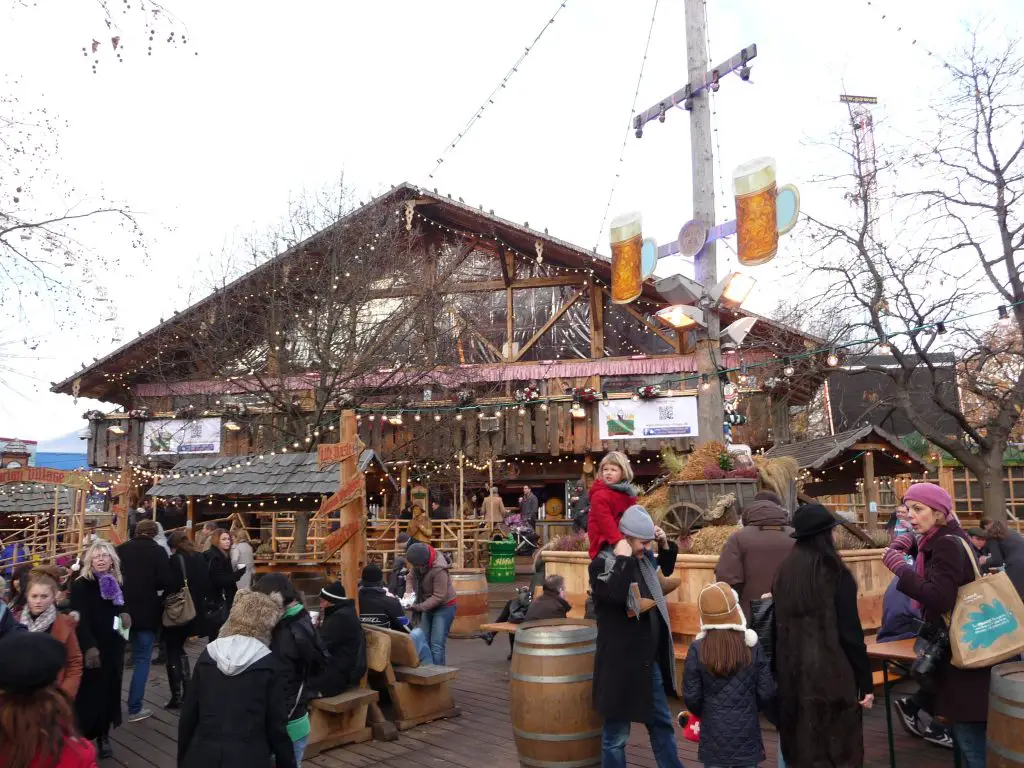 47. Lake District
A very popular holiday destination among Brits but also famous world-wide!
Known as Lakeland attracts many tourists willing to explore its lakes, forests and mountains – Great for all UK nature-lovers.
48. Wembley Stadium
UK Idea for all football fanatics. The home to the England national football team is hosting all major football matches and other events.
Unfortunately, the original Wembley Stadium is no longer there as the new stadium was opened in 2007.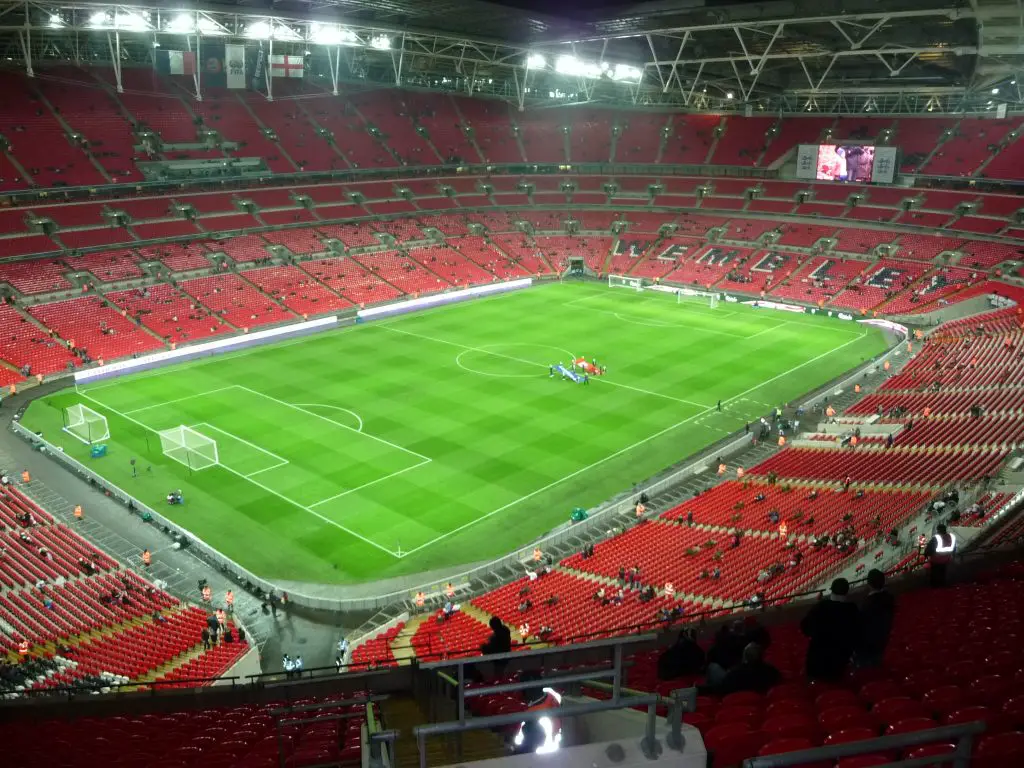 49. Corbière Lighthouse
Located on the Channel Islands of Jersey, the lighthouse is set on a tidal island out at sea. The scenery is stunning as the lighthouse is surrounded by dark rocks.
You can even walk the causeway out to the lighthouse if the tide permits.
50. Worms Head
This island, shaped like a giant sea-serpent, is located in the south of Wales. It has fantastic views as the surrounding areas is just breathtaking. If the tide permitting, you can venture down onto the worms head…
Have we covered the best of the UK bucket list?
Or would you add other ideas to your UK bucket list?
Yes, you are right. You definitely need a bit more time (than a holiday in the UK) to visit all the above point of interest in the United Kingdom.
But, nothing is stopping you from visiting the UK a few times! So, make sure you have the UK on your summer bucket list. Have you booked a trip for this year? 😉
What are your top 10 places to visit in the UK? Is any of our ideas on your bucket list ideas UK? 🙂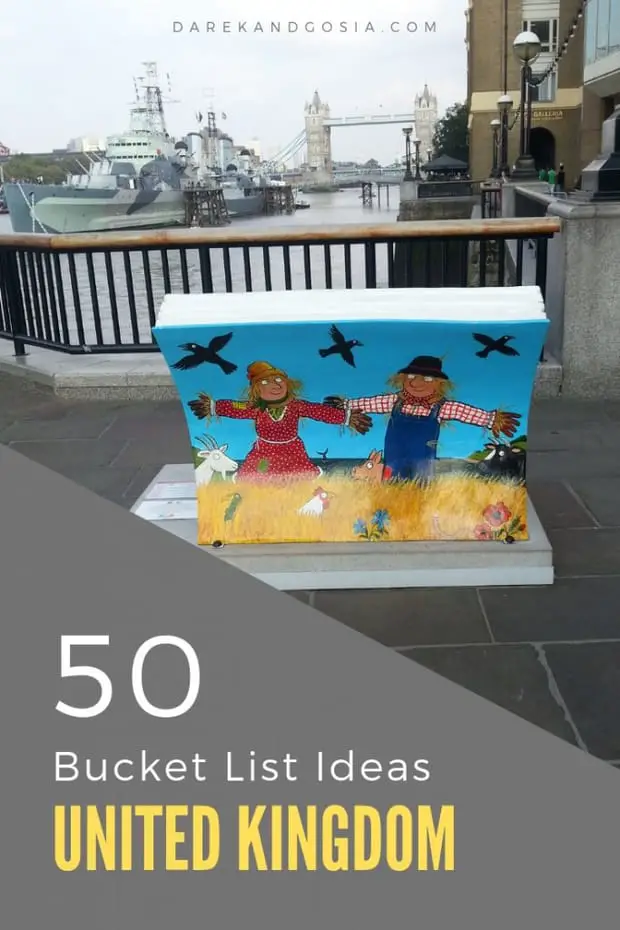 Articles you may like: