From coast to coast, the UK is brimming with places to explore, things to do, and experiences to enjoy that are worth adding to your bucket list.
Whether you're a local looking for some new ideas or planning a trip across the pond, we've got your adventure inspiration covered. From family days out, to adrenaline-pumping activities, or simply serene spots to while away an afternoon, our list has something for everyone.
Why not embark on an unforgettable journey exploring bucket list destinations across the UK? From the rugged mountains of Scotland to the golden beaches of Wales, the romantic streets of England, and the lush landscapes of Northern Ireland, there is a wealth of beauty to behold.
Fancy something unique? Our list includes some out-of-the-box ideas for once-in-a-lifetime experiences that will make your 2023 truly memorable. And for the adventurous ones, we've peppered in a few extreme challenges that will certainly get your heart racing!
Have a good chuckle with our light-hearted and funny suggestions, perfect for those looking for an unconventional twist to their bucket list.
We know planning can be overwhelming, so we've broken down the list into manageable chunks. Maybe you're looking to conquer 50 amazing experiences before you turn 50 or perhaps, you're eyeing to tick off an ambitious list in just a year – we've got you sorted.
Summer, with its long days and warm weather, is arguably the best time to explore the UK. We've included a selection of perfect summer activities and destinations that will make your summer memorable.
And if you're travelling with your family, we've got plenty of ideas that will keep kids (and parents!) entertained and excited.
Our 2023 UK bucket list is a treasure trove of inspiration for the year ahead, ready to help you discover the best the UK has to offer, in a way that suits you best. Let's make 2023 a year of unforgettable adventures!
How do you make an awesome bucket list?
Creating an awesome travel bucket list for the UK allows you to explore the diverse and captivating destinations this country has to offer. Here's how you can make an exciting travel bucket list specifically for the UK:
Research UK destinations: Start by researching various regions and cities in the UK to discover the wide array of attractions and experiences available. Consider popular destinations like London, Edinburgh, Bath, and Manchester, as well as lesser-known gems such as the Cotswolds, the Scottish Highlands, and the Lake District.
Identify your interests: Reflect on your interests and preferences. Are you a history enthusiast, a nature lover, or a fan of cultural experiences? Tailor your list to include destinations and activities that align with your passions. For example, if you love history, include iconic landmarks like Stonehenge, Windsor Castle, or Hadrian's Wall.
Include iconic landmarks and attractions: The UK is renowned for its historic landmarks, stunning castles, and world-class museums. Consider including must-visit sites like the Tower of London, Buckingham Palace, the Roman Baths, the Edinburgh Castle, and the British Museum on your list.
Explore natural wonders: The UK boasts breathtaking natural landscapes, including rugged coastlines, majestic mountains, and picturesque countryside. Add destinations like the Giant's Causeway in Northern Ireland, the Jurassic Coast in Dorset, the Peak District National Park, and the Isle of Skye in Scotland to experience the country's natural beauty.
Sample local cuisine: Don't forget to include food experiences on your bucket list. From traditional English afternoon tea to trying haggis in Scotland or Cornish pasties in Cornwall, the UK offers a wide range of culinary delights. Research regional specialties and add them to your list to immerse yourself in the local food culture.
Attend cultural events and festivals: The UK hosts numerous cultural events and festivals throughout the year. Research events like the Edinburgh Festival Fringe, the Notting Hill Carnival, the Chelsea Flower Show, or the Glastonbury Festival, and add them to your list for a vibrant and memorable experience.
Consider off-the-beaten-path destinations: While popular destinations are a must, don't forget to include some off-the-beaten-path locations that offer unique experiences. Explore hidden villages, lesser-known islands, or charming towns like St Ives, Bath, or York to discover hidden gems that showcase the UK's character and charm.
Set realistic goals: Keep in mind your budget, time constraints, and travel preferences when setting goals for your UK travel bucket list. Be realistic about what you can accomplish and consider prioritizing the destinations and experiences that resonate with you the most.
Continuously update and explore: The UK offers a wealth of travel opportunities, so keep your list dynamic and continuously update it with new discoveries. Stay curious, explore new recommendations, and be open to unexpected adventures as you explore the country.
Remember, the UK is a diverse and culturally rich destination with a wide range of experiences to offer. Tailor your travel bucket list to suit your interests, and get ready to embark on an incredible journey of exploration and discovery within this fascinating country.
Hiking near London or exploring British villages are some of the cool bucket list ideas and have to be added to England's bucket list!
From seeing an F1 race, hiking in the Snowdonia National Park or visiting all famous landmarks in London to walking Seven Sisters Cliffs or exploring Cheddar Gorge – the United Kingdom has a huge range of must-have experiences for everyone. A perfect place to find ideas for your summer bucket list!
Let's face it – there are many great places to visit in the United Kingdom so everybody should have Bucket List Ideas UK!
Just remember that the UK is a great destination to visit. Don't go only to London – there is so much more to see and do across the whole United Kingdom. If you do visit the capital city, make sure you go for a day trip from London so you can explore a bit more – like some of the best villages near London 🙂
Our UK list contains the best landscapes in the UK and the most beautiful places the United Kingdom has to offer.
5 best places to visit on our UK bucket list:
| | |
| --- | --- |
| Bucket list experiences UK: | Cotswolds |
| Unique bucket list ideas UK: | Isle of Wight |
| Summer bucket list UK: | Cheddar Gorge |
| Bucket list activities UK: | Seven Sister Cliffs |
| Britain's best bucket list breaks: | New Forest |
Are looking for UK bucket list ideas for your next trip? We have 50 amazing spots you shouldn't miss along the way! Those UK places are just worth visiting!
So, how many of those are on your UK list to do? Would any of our ideas be on your UK bucket list? 🙂

This is our list of the most interesting places in the UK we have visited (or still plan to visit) – the GREAT BRITISH BUCKET LIST IDEAS.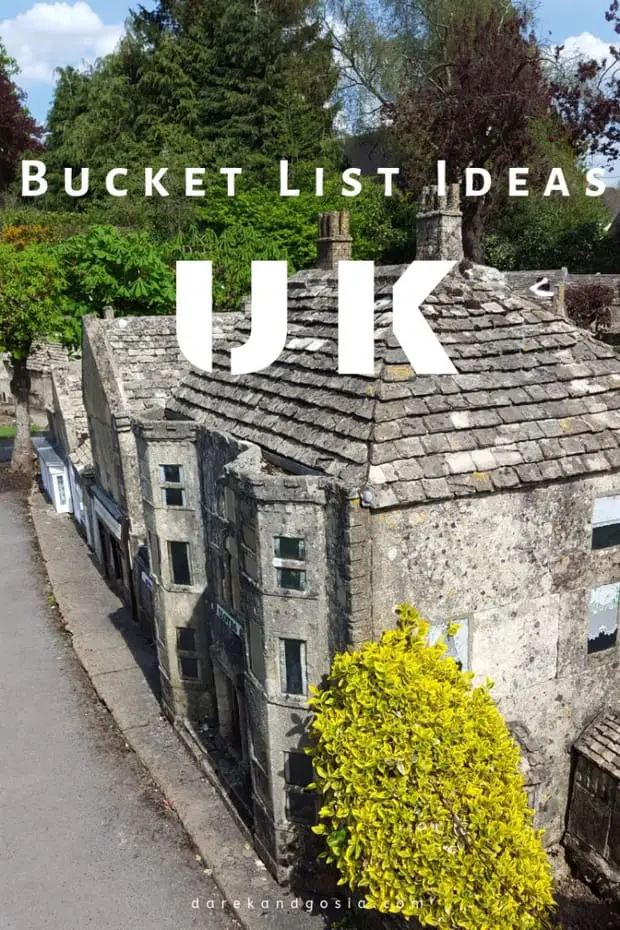 Explore the most unique bucket list ideas UK and top places to add to your England bucket list :
TOP 50 Bucket List Ideas UK
1. St Albans
UK bucket list idea for all in the commuter belt north of London.
Get a tour around St Albans Cathedral, spend a day across 100-acre green space at Verulamium Park or simply visit the educational museum of Roman life: the Verulamium Museum. Would you add St. Albans to your bucket list ideas UK?
St. Albans is also known as one of the best commuter towns London for schools.
Why St Albans is one of the best places to visit in the UK?
A city where history and the modern world combine; St Albans recently erected a new museum and gallery around an old, courthouse with exposed brick holding cells.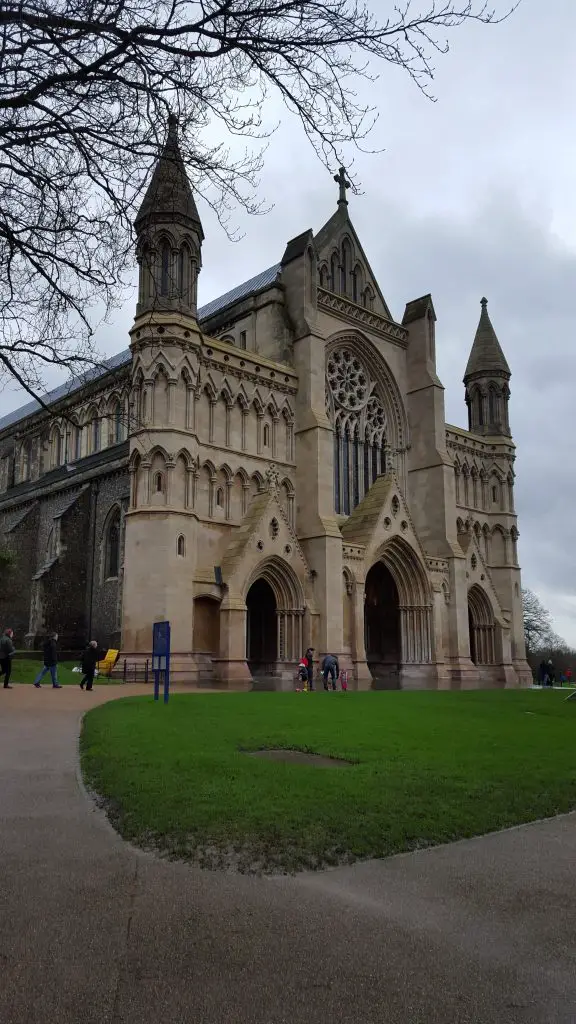 2. Seven Sisters & Birling Gap
Probably the best UK bucket list idea for all walking lovers. A spectacular place, with undulating white cliffs beside a silvery sea – a must-have on any thrilling bucket list! One of the most unique places to visit in Europe – a must-have on your bucket list.
Spend a day hiking and exploring the famous (in the world) Seven Sisters Chalk Cliffs.
Why Birling Gap is a cool bucket list idea?
Despite being a beach that mostly consists of pebbles, Birling Gap has an inviting charm. It's a great place for swimming and surfing, as well as being utterly perfect for rock pooling. This place is also home to some of the best beaches near London.
So, is Seven Sisters on your UK bucket list?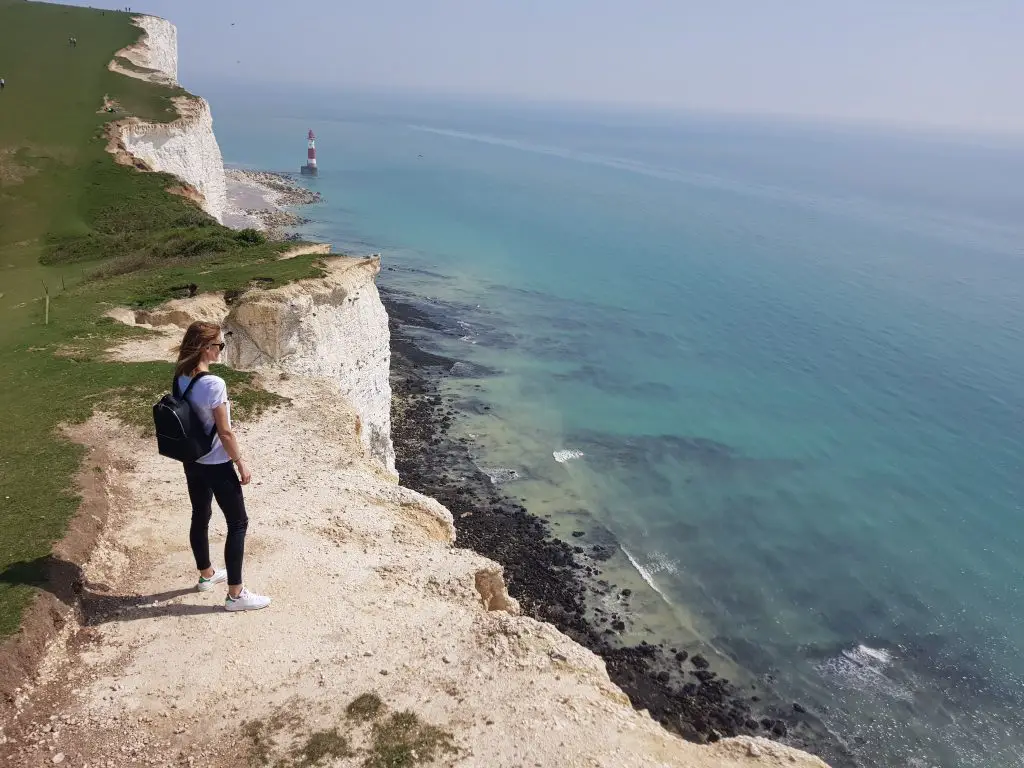 3. Cotswold Towns & Villages
UK bucket list for all antique-lovers.
Honey-coloured stone buildings, delightful market towns or gorgeous Cotswold cottages lining the streets – no surprise that there are plenty of interesting places to visit and explore. Is "Venice of the Cotswolds" the best place to visit in that region of England? Who wouldn't like to add Cotswold as an interesting idea to the bucket list? Yes, this is one of the most romantic places in Europe 😉
You can also book a day tour to the Cotswolds from London!
Why Cotswold is one of the best places to visit in UK in summer?
An area that is bursting with life, you may find it difficult to decide which towns or villages to visit in Cotswold. Bourton on the Water is popular, aptly named "the Venice of the Cotswolds" for the river that flows directly through the town's centre. You can even visit a Model Village in Bourton on the Water! Heading to Broadway? Make sure to visit Broadway Tower and the stunning Bibury village in the Cotswolds.
Best Places to visit in Cotswold District
4. London Eye
What to add to the great British bucket list? Europe's tallest Ferris wheel is a must-have on our UK bucket list. But this top London landmark, located on the South Bank of the River Thames in London, with almost 3.8 million visitors annually, is one of the busiest in the UK – the London tourist bucket list! One of the top 5 things to see on your one day in London!
Would you like to queue for an hour to see the incredible view of London?
Why the London Eye is a must-see place in UK?
The London Eye is symbolic and one of the most romantic places in London. A recognisable piece of London where each capsule is numbered after the 32 boroughs of the city, with the number 13 being missed. There is perhaps no better way to "see the city" than through this panoramic view.
It really has to be on any bucket list ideas UK!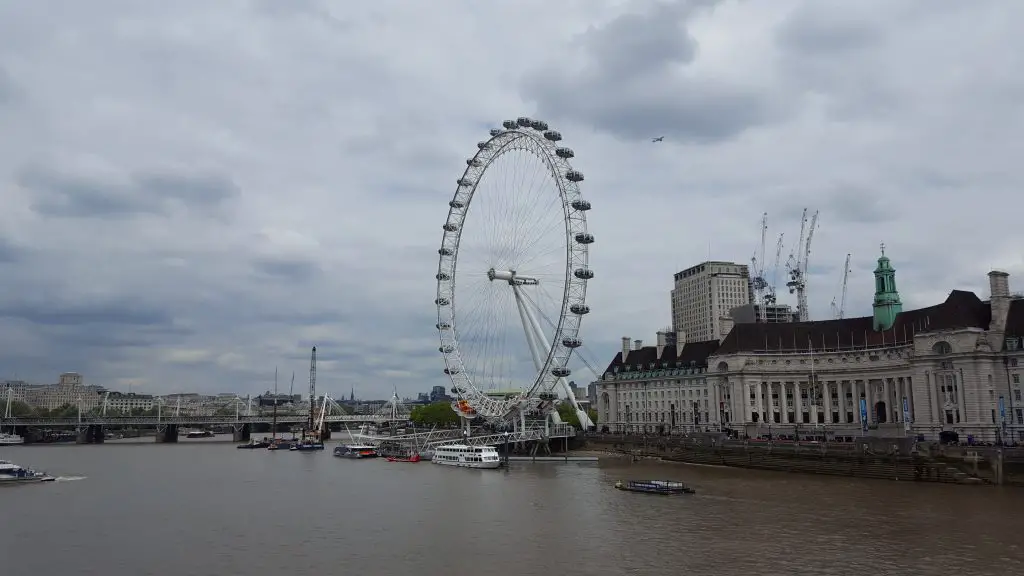 Read also: How long to spend in London & how many days are enough?
5. Newquay
What should be on your bucket list UK?
If you a fan of massive waves, Newquay will be definitely a place for you to try surfing! This town, located in the north coast of Cornwall, in southwest England it's a mecca for all surfers.
Why Newquay is one of the top bucket list places to visit UK?
Newquay hosts the Boardmasters Surfing Championships, making it an obvious choice for surfers that find themselves in the area. Of course, if you aren't one for surfing, then you should know that Newquay also boasts some of the best and sandiest beaches in England.
6. Windsor Castle
UK bucket list for Royals.
As a top British landmark, it's a must-see for any visitor to the UK. The world's oldest and largest occupied castle, Official Residence of the Queen, is located in Windsor, Berkshire. UK travel bucket list must-see!
Why Windsor Castle is one of the great places to visit in the UK?
The oldest and the largest castle in the world that is occupied by people. Windsor is a working royal palace, which means that you can get a real taste of what royal life is like.
Book Windsor Castle ticket in advance and skip the queue!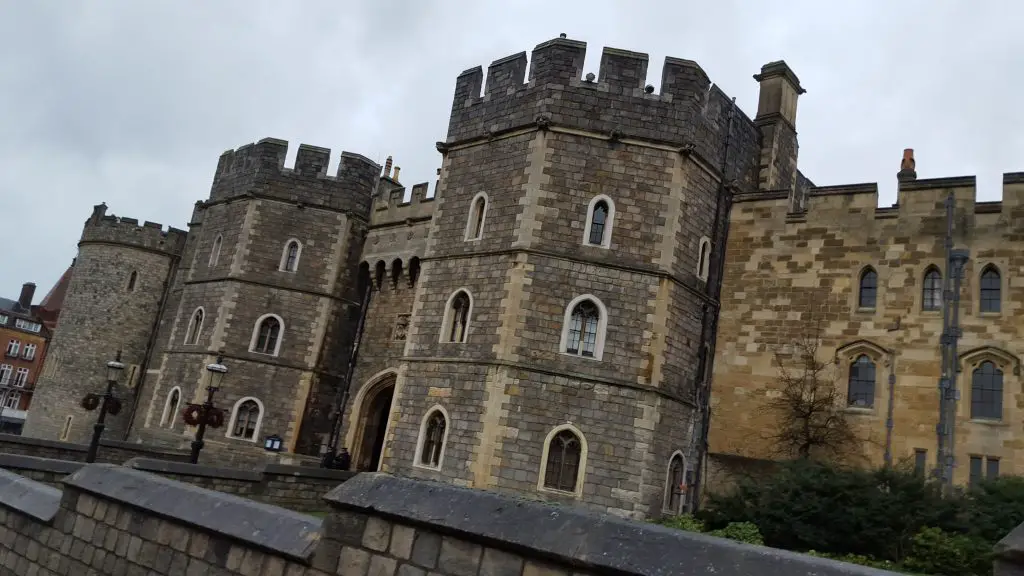 7. Natural Museum
Bucket list idea for British dino-lovers. The entry to the Natural History Museum is free of charge which makes it One of the main attractions to visit in London!
Even if you are not a massive fan of the history of the Earth or dinosaurs you will be impressed – there are many great exhibits that are incredibly interesting! A great bucket list idea UK.
Why Natural Museum is one of the top bucket list activities UK?
The Natural History Museum is full of a number of exhibits; everything from dinosaurs to art. It's recommended that you spend three to four hours here, at least, to be able to take in the experience and still have time to visit the cafés and shops.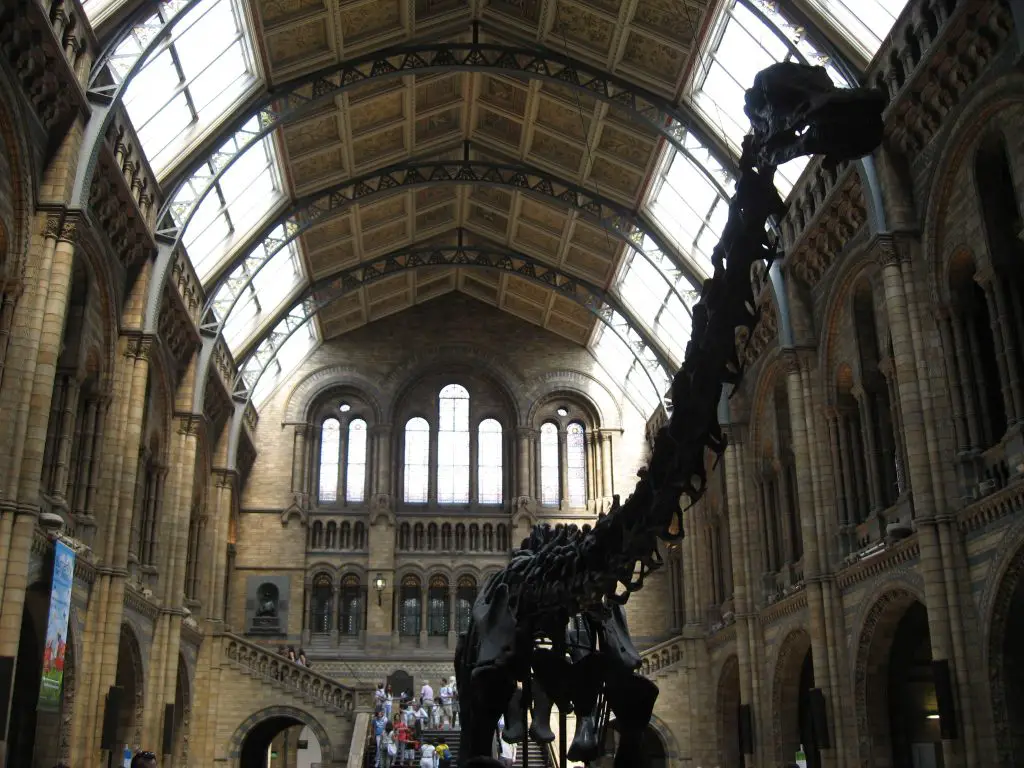 8. Stonehenge
No UK bucket list would be completed without Stonehenge on it.
Stonehenge is one of the most interesting places to visit in England.
Always wondering how the prehistoric monument was built? Learn more during your visit to Wiltshire, England. You can even come face to face with a 5,500-year-old man!
Book Stonehenge entrance ticket or a half-day tour from London.
Why Stonehenge should be on your bucket list things to do in UK?
A popular piece of history and nature visited by many over the years, but never by anyone who has been able to uncover the complete truth of these large circled stones. Built sometime before the Bronze Age, this structure has boggled minds for centuries.
Is Stonehenge on your bucket list England?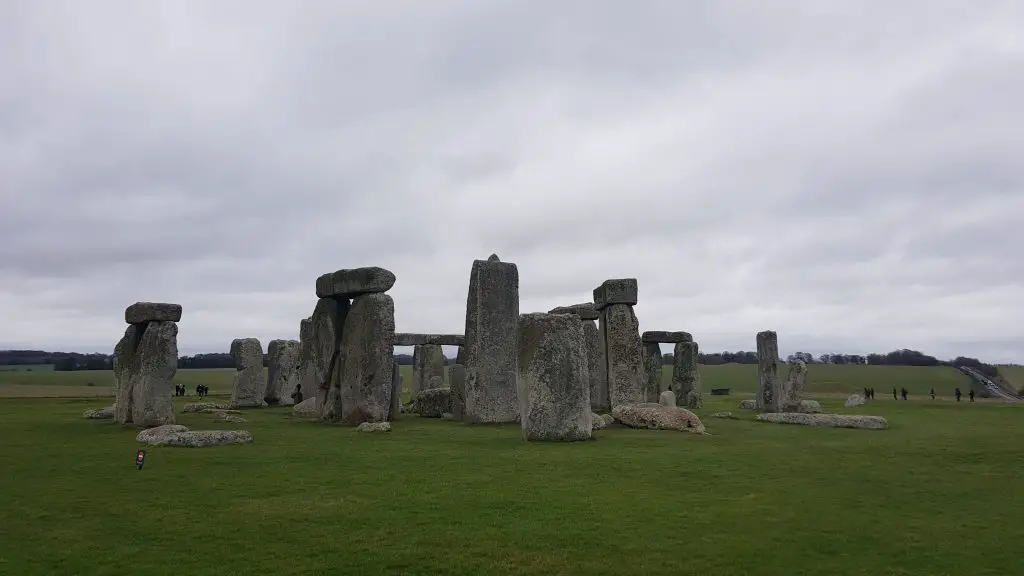 9. Isles of Scilly
Creating a great British bucket list book? You probably wouldn't believe that such beautiful places exist in England, right?! The amazing Isles of Scilly is a stunning archipelago just off the Cornish coast, in southwest England. A must-have on any UK bucket list!
Why Isles of Scilly have to be on the summer bucket list UK?
You cannot drive to the Isles of Scilly, but it's common to fly from Land's End or Newquay to get to this wondrous place. There are no cars on the Isles, which makes it the perfect escape from modern city life.
10. Edinburgh
Best UK travel bucket list? Scotland's capital city with its medieval Old Town is a perfect idea for a weekend trip. Edinburgh's famous castle is simply stunning and definitely worth to visit!
Why Edinburgh is a must-see place in UK?
Anyone who visits Scotland goes for the beautiful scenery and the history of the land. Edinburgh is full of beautiful landscapes, a stunning castle, and is even the official residence of the British monarch who resides in Scotland.
inspirational quotes for travel
11. Silverstone
The motor racing circuit, located next to the Northamptonshire in England, is a must-visit place for all F1 and racing fans! Try to get a driving experience day so you can try your skills on the famous and historical track. This experience is one of the best things to do in England. So, make sure you add day-truck to your bucket list ideas UK!
Why Silverstone has to be on your bucket list experiences UK?
The home of driving. Silverstone caters to F1 racing, the Silverstone Grand Prix, driving experiences, and much more. If you're a fan of going faster or have a love for the low hum of an engine, then Silverstone is definitely the place for you.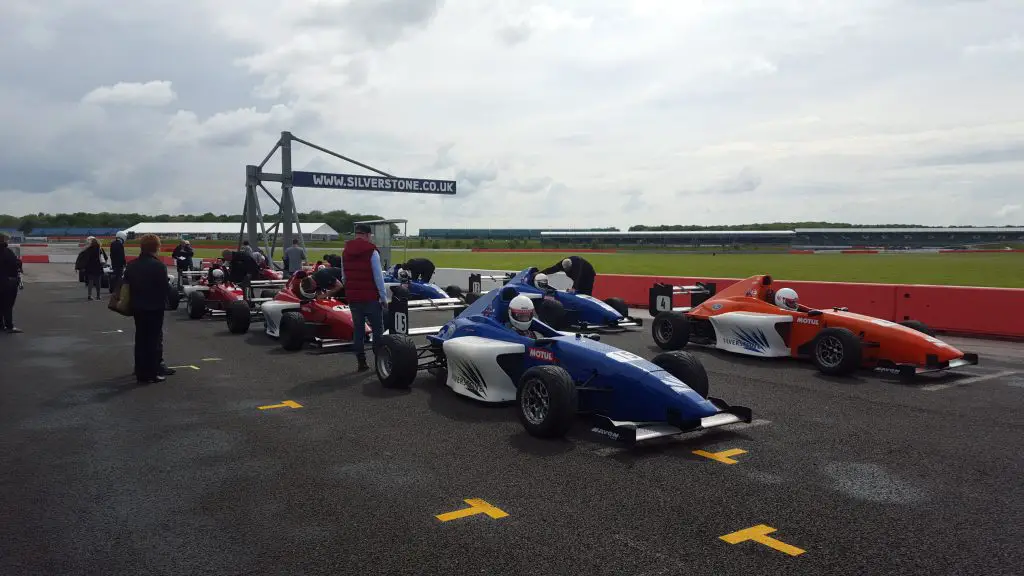 12. Isle of Wight
Top UK travel list ideas? The famous British landmark – The Needles are 3 huge, white chalk rocks – is definitely worth to visit.
Fan of garlic? You really have to visit The Garlic Farm! 🙂 Those guys have been growing garlic on the Isle of Wight for over 30 years – so they know how smelly it is 😉 You can even try the famous garlic ice cream – must have idea in the UK. A great destination for a summer trip and one of the best islands in Europe 🙂
Why the Isle of Wight is one of the top holiday bucket list ideas?
The beaches of the Isle of Wight are beyond perfect. With a 65-mile coastline, it must be impossible to not find an area of sand that is perfect for you and your partner or your family.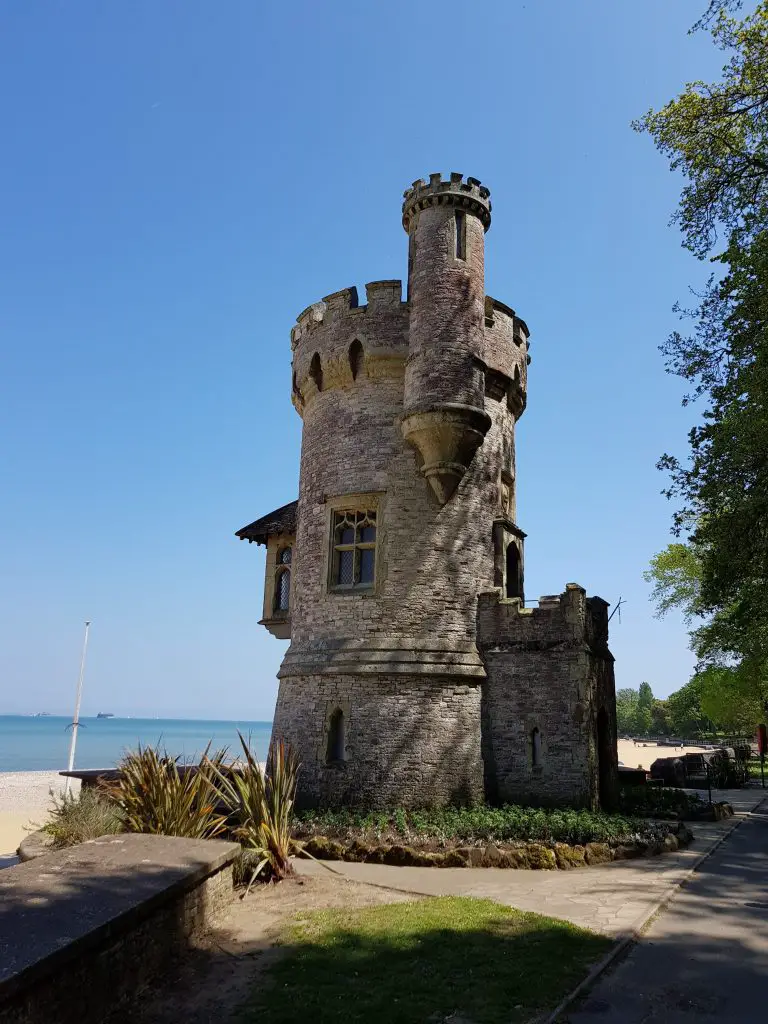 13. Sherwood Forest
Robin's bucket list idea! Fancy to visit the royal forest in Nottinghamshire, England? Who wouldn't? We all know the legend of Robin Hood.
The 450-acre country park has more than 900 veteran oak trees – including the "England's Tree of the Year 2014", 🙂
Why Sherwood Forest is one of the top family bucket list ideas UK?
Fan of Robin Hood? Into the History of Nottingham? Sherwood Forest is a name that all know, and many take the time to visit. Sherwood Forest is more than a simple wood.
14. St Paul's Cathedral
Looking for bucket list places to visit in the UK? The Anglican cathedral, which is the seat of the Bishop of London, is definitely worth to visit. Once one the iconic building in the capital of the UK and a top British landmark.
Book St Paul's Cathedral entry ticket to see it yourself!
Why St Paul's is a great place to visit in the UK?
Despite being destroyed four separate times throughout its history, a Cathedral dedicated to St Paul has stood for hundreds of years. The dome of St. Paul is the second largest church dome in the world, rising to 366 feet.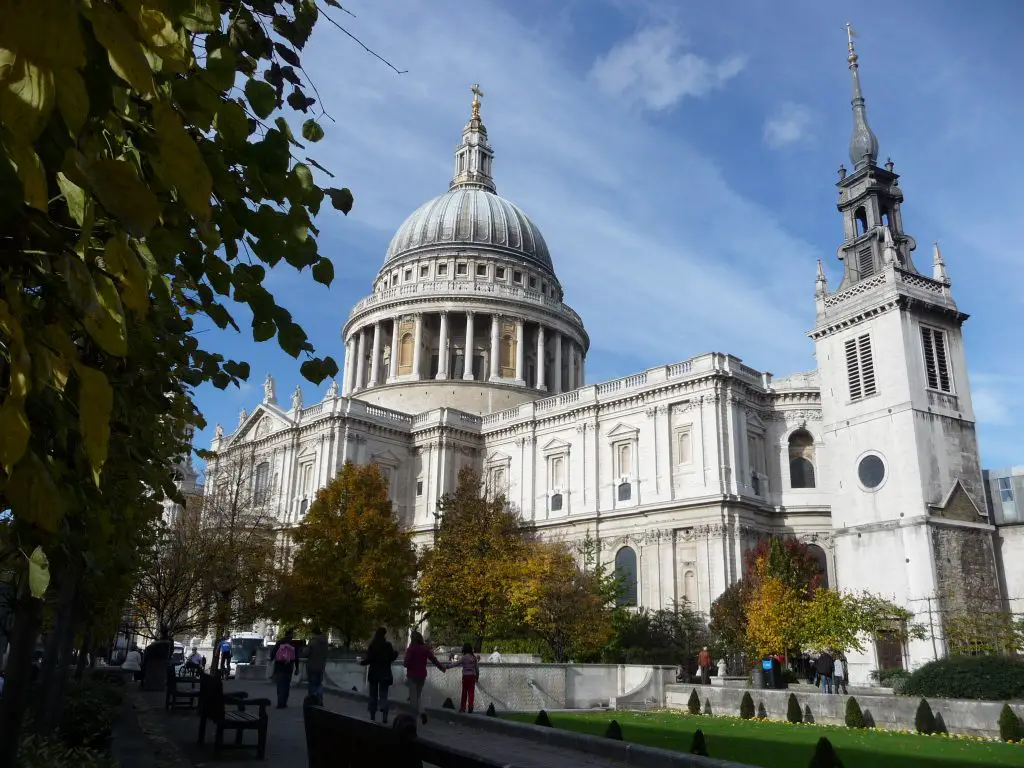 15. Cheddar Gorge
Best bucket list ideas UK? This amazing limestone gorge located in the Mendip Hills, near the village of Cheddar, Somerset is home to one of the most famous cliffs in the UK.
And It's not difficult to see why! This place really deserves to be on anyone's bucket list! In fact, many say that Cheddar Gorge is one of the best landscapes in Europe!
Why Cheddar Gorge is one of the best places to visit in the UK?
The UK's birthplace of cheddar cheese, no trip to Cheddar Gorge would be complete if you didn't try a sample or two. Not only a place that's perfect for cheese-lovers but for those who enjoy history; you might be interested to know that Britain's oldest complete human skeleton was found in the area, too.
You can also visit Cheddar Gorge and Glastonbury on a tour from London.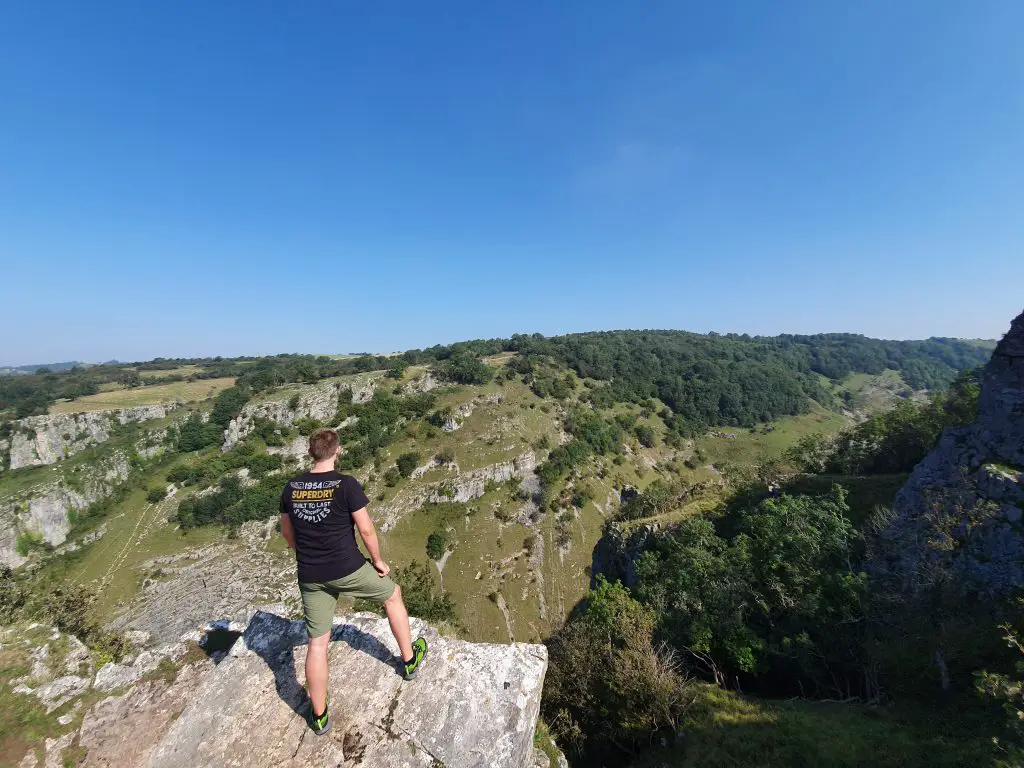 16. Ben Nevis
Standing at 1,345 metres above sea level this mountain is the highest place in the British Isles – just head up to Scottish Highlands to discover "the mountain with its head in the clouds"
Why Ben Nevis is one of the top places to see in UK?
In the British Isles, Ben Nevis is the tallest mountain. Great for adventuring and hiking, the summit is the dome of an ancient volcano whose dome has long collapsed.
17. Wimbledon
This is a must on your UK bucket list. In fact, Wimbledon Championships is the oldest tennis tournament in the world. Located in south London is a perfect location to visit while you in the capital.
Why Wimbledon is one of the top places to visit in UK?
Tennis fans, get your rackets! Wimbledon has hosted some of the most ferocious tennis matches over the years. Tour the site, see the matches, and enjoy the openness of the court.
18. Shetland Islands
Not easy to get there as the subarctic archipelago lie 168 km from the Scottish mainland. But this unique place of peace with pure air and wide-open spaces is on many wishlists – and you can really see why! 🙂
Why Shetland Islands have to be on your summer holiday bucket list UK?
If you couldn't tell by the name, the Shetland Islands are famous for their beautiful Shetland ponies, who run over the fields and farms year-round.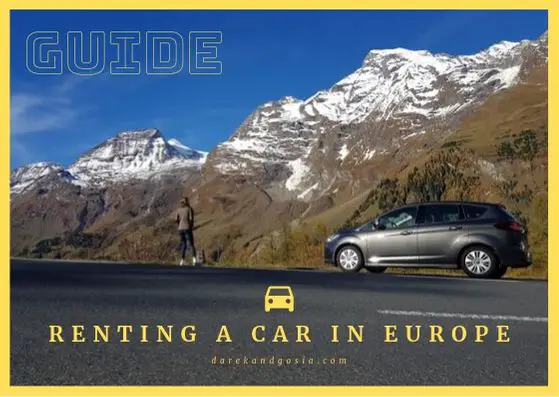 19. Land's End
Yes, it's true! You can't go further than to Land's End – it is the most westerly point of mainland Cornwall and England. Land's End doesn't have to be at the end of your bucket list ideas UK 😉
Why Land's End is a perfect UK place to go?
There's something utterly wonderful about going to the very edge of a country and looking out over the water. Land's End is a tourist destination, that's for sure, but its natural beauty is stunning.
(read our guide to renting a car in Europe)
20. Eden Project
Gardner's bucket list idea. If you going to Cornwall, England this is one of the most popular attractions in this part of the UK.
A great place to discover plants from many diverse climates and environments.
Why Eden Project is a great place to visit in the UK?
The very heart of Cornwall is beautiful in its own right. The Eden Project highlights the importance of plants and nature, helping promote sustainability.
21. Urquhart Castle
One of the key POI in the Highlands of Scotland. Worth to add to your bucket list of the Scottish land.
Why Urquhart Castle is one of the best bucket list ideas?
Right next to the Loch Ness, Urquhart Castle is known for being one of the most scenic spots to view the lake and try to spot the Loch Ness monster.
22. Loch Ness
Must have on great British bucket list? Rady to meet face to face with Nessie? The legendary Loch Ness Monster. Well, you have to be lucky to spot it. Book a Loch Ness boat trip and have your camera steady – you might be the one to capture it on a picture.
Why loch Ness is one of the best places to visit in UK in summer?
For fans of myths and legends, there is no better place to be than at the centre of the story of Nessie. The Loch Ness has been a tourist spot seemingly forever, and it's definitely the place to be for a "believer".
23. Snowdonia National Park
Hiking-lovers bucket list ideas UK. One of the most 'Epic' in the whole UK. Make sure Snowdonia is on your summer bucket list!
Why Snowdonia National Park is one of the best places to visit in UK?
Camp under the stars, feel small under the vastness of the sky, and look up in wonder. An overnight stay in Snowdonia will rock your foundations and really give you a reason to take in some fresh air.
24. The Dark Hedges
Located between Armoy and Stranocum in the Northern Ireland, The Dark Hedges is an amazing avenue of beech trees – very popular spot among Game of Thrones fans 🙂 In fact, this is the most photographed spot in Northern Ireland.
Why the Dark Hedges is a must-see place in the UK?
Spooky and yet, utterly fascinating. The Dark Hedges is a long road of beech trees along Bregagh Road County Antrim, Northern Ireland. You cannot drive through this road, but you can walk through it.
25. Peak District
One of those you just have to visit once in your lifetime! The iconic Pennine Way footpath is simply stunning.
From steep limestone valleys in the White Peak to dramatic grit-stone ridges in the Dark Peak area – the views are breathtaking!
Why Peak District is one of the best places to see in UK?
A well-loved destination by all in Britain, the Peak District offers a piece of the countryside and a wealth of places to visit.
26. Yorkshire Dales
Moors, valleys, hills and beautiful English villages – you can experience all of that in The Yorkshire Dales National Park (northern England).
The National Park is home to some of Yorkshire's most iconic scenery. The limestone valleys are just spectacular! One of the best things to do in northern England.
Why Yorkshire Dales is one of the top family bucket list ideas UK?
From unique rock formations like Malham Cove to the church ruins of Bolton Priory, the Yorkshire Dales is where man and nature meet over the course of history.
27. Lulworth Cove
Bucket list things to do UK? Located on the Jurassic Coast in Dorset is world-famous for its unique geology and landforms. You will fall in love with coastal views and scenic Jurassic footpaths!
Why Lulworth Cove is one of the best places to visit in UK in summer?
It's difficult to find the few truly beautiful beaches that line the shores of the UK. Lulworth Cove is undoubtedly one of them. With its white pebbles and blue waters, it's easy to get lost in the secrecy that this cove provides.
28. Three Cliffs Bay
UK must do experiences for you bucket list. Stunning, spectacular and unique! You will definitely make many photos on the amazing shoreline of sand dunes and three limestone cliffs.
Why Three Cliffs Bay is one of the most unique bucket list ideas?
Three Cliffs Bay is an open bay area where you can view the sunset from atop stunning rock formations. The stepping stones across the bay are a particular favourite to many.
29. Glastonbury Festival
Top bucket list activities UK? Based near Pilton, in Somerset, a 5-day music festival is a perfect way to Dance the night (and day) away! Glastonbury Festival is one of the world's most famous music and performing arts festivals – and the no.1 in the UK!
Why the Glastonbury Festival is a cool UK bucket list idea?
Festival-goers and music-lovers unite at Glastonbury each year. One of the UK's biggest festivals, Glastonbury has certainly earned its reputation for being the place to be during the summer.
30. Durdle Door
Top UK things to do for a bucket list? This natural limestone arch back from the Jurassic era is located in Dorset, England. The beach is privately owned but it's still open to the public so there is nothing stopping you from adding it to your bucket list!
Why Durdle Door is one of the top places to visit in UK in summer?
Once you visit Durdle Door, you'll immediately understand where the area got its name. An open "door" rests in the ocean's waters, connected to a large rock formation that spreads across the beach.
31. Kynance Cove
What to add to the great British bucket list? Located on the eastern side of Mount's Bay, Cornwall, England. The landscape is just amazing – make sure you visit this beach during low and high tide – the views will be totally different!
Why Kynance Cove is a unique place for bucket list ideas?
With its famous "Mermaid's Pool", it's easy to see why the greenish-blue waters of Kynance Cove would be attractive to visitors. Though there isn't much of a mermaid tail community in the UK, this is definitely a good spot for them.
32. Hadrian's Wall
Best bucket list ideas to do in the UK? Know as Roman Wall, used to be a defensive fortification in the Roman province of Britannia. Head up to Housesteads to see the best-preserved Roman fort in the country.
Why Hadrian's Wall is one of the must-see places in UK?
73 miles of man-made wall, stretching from coast to coast. This wall was built to guard against the Roman Empire, but today, you can explore it in all of its glory.
33. Micheldever Forest
Looking for unique bucket list ideas in the UK? This is an unforgettable spring phenomenon which is unique to the UK – make sure you visit the woodland at the beginning of May to see this amazing bluebells carpet! Are flowers on your bucket list ideas UK?
Why Micheldever Forest is one of the best places to see in UK?
Known for its bluebell displays at both the north and south ends of the forest, Micheldever Wood is a wildwood with walking trails for visitors to get lost in. As its wild, there are no other facilities.
34. Kinver Rock Houses
Top bucket list destinations UK? Visit the cave-houses excavated into the local sandstone – the houses were still inhabited until the 1960s! These days are owned by the National Trust but still open for tours.
Why Kinver Rock Houses are one of the best bucket list ideas?
A truly unique structure, the Kniver Rock Houses are white houses carved straight into the rock that they're made of.
35. The North Coast 500
Lokking for adventurous things to do UK bucket list? Best bucket list idea for speed-lovers! Also known as NC500, the road is a scenic route around the north coast of Scotland – you will be blown away! A stunning bucket list ideas UK!
Why the North Coast 500 road in one of the top bucket list ideas UK?
An epic road trip that consists of 500 miles of road, taking the driver around the coast of North Scotland.
36. St Michael's Mount
What to add to any UK bucket list? This small tidal island in Mount's Bay is a must-have when visiting Cornwall. You can access St Michael's Mount during low tide.
Why St Michael's Mount is one of the top places to visit in UK?
Over a thousand years of history reside on this island world. History and the modern age clash here, and there is much to discover.
37. Clifton Suspension Bridge
For some, the Clifton Suspension Bridge is the best bridge in the world… Definitely, it's a symbol of Bristol and it is seen as a point of pride for the area.
This much-loved landmark was opened over 150 years ago and it attracting many tourists from all over the world – so it has to be on your list!
Have more time in the city? Spend 48 hours in Bristol and visit all the top attractions – you will be surprised how many amazing things you can do in this English city 🙂
Why the Clifton Suspension Bridge is one of the must-see places in UK?
The symbol of Bristol, Clifton Suspension Bridge crosses over the Avon Gorge and the River Avon, linking Bristol to Somerset.
38. Little Venice
Italian bucket list idea UK. Locate not far from Paddington in west London, is one of the best places to find the best bars, restaurants and cafés in London. There are plenty of things to do in Little Venice from boat trip walking alongside the canals.
Why Little Venice is one of the best places to see in UK?
Named for its canal and its likeness to the features of Venice, Little Venice is home to many waterside eateries. London's hidden gem!
39. Camden Market
Places to add to your bucket list UK? Camden Lock, as it's also known, is a collection of many smaller markets. Attracting over 100k visitors every week makes it not only London's top attractions but also one of the most famous markets in the world.
Why Camden Market is a top family bucket list ideas UK?
Save up some cash and get ready to break your wallet, Camden Market is famous for the sheer number of markets. It's the ultimate retail destination!
40. Llanfairpwllgwyngyllgogerychwyrndrobwllllantsysiliogogogoch
Do you speak Welsh? I bet you don't! In fact, there are not many people able to pronounce the name of Llanfairpwllgwyngyllgogerychwyrndrobwllllantsysiliogogogoch!
Would you dare to try?! 🙂 Make sure you visit the village which is located on the island of Anglesey in northern Wales.
In case you don't speak any Wales, we have the translation of name below: "St Mary's church of the pool of the white hazels over against the pool of St Tysilio Gogo" – which one is easier to remember? 😉
Why this is one of the top places to visit in UK?
Beyond learning how to say the name of this place as a party trick, this little town actually does exist – to the surprise of many. The name is often shortened to "Llanfairpwllgwyngyll".
41. Carrick-a-Rede Rope Bridge
This famous rope bridge located near Ballintoy in County Antrim, Northern Ireland is a huge tourist attraction in that region of the UK. Would you walk on it? It is only 30 metres above the rocks below 😉 A must-have on any travel bucket list ideas UK!
Why Carrick Bridge is one of the top bucket list experiences UK?
First erected by fishermen in the mid-18th century, this rope bridge is a favoured destination for anyone looking for a unique and slightly terrifying experience.
42. Redbull Soapbox Race
I know this is totally bonkers! But if you are in London then take the opportunity to see the craziest race in the world – who knows, maybe you will dare to participate too!?
Why this race should be high on your bucket list ideas UK?
Certainly, an interesting event to visit, the Redbull Soapbox Race is – by their own admission – a race for the "wickedly adventurous".
43. Isle of Skye
Looking for UK bucket list activities? Largest and northernmost of the major islands in the Inner Hebrides of Scotland. The main attraction is The Storr – a 674m-tall landslip. You can't also miss the Fairy Pools, multiple waterfalls, seemingly vibrant blue & green in colour – stunning! Make sure to add this to your bucket list ideas the UK!
Why the Isle of Skye is on the top of any summer bucket list UK?
Gaze upon the Fairy Pools with their blue and green waterfalls, or visit Eilean Donan, the tiny island with its own castle.
44. Giant's Causeway
Things to see in Great Britain to add to your UK bucket list? Those 40,000 interlocking basalt columns would definitely impress you!
This natural wonder is one of the most visited places in Northern Ireland. I guess we don't have to tell you why? 😉 Make sure to book a Giant's Causeway tour while visiting this part of the UK!
Why Giant's Causeway is one of the most unique bucket list ideas?
A natural structure that seems unbelievable until you see it, Giant's Causeway is a massive rock formation with a rich history and one of the best things to do in Ireland!
45. Buckingham Palace
The headquarters of the monarch of the United Kingdom is located in the City of Westminster. If you fancy you can explore the interiors of the Queen's official London residence during a 3-hour tour.
Why Buckingham Palace is a must-see place in UK?
Another for those who enjoy learning about the life of the Royals, Buckingham Palace is a place visited by many throughout the year.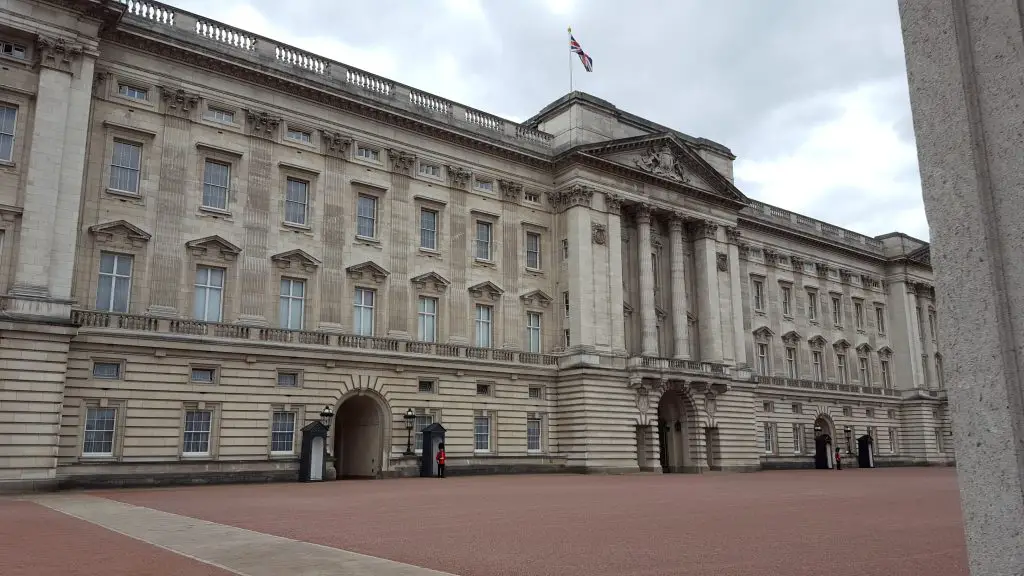 46. Winter Wonderland
The very best of London's Christmas markets and fairs! With over 200 charming Bavarian-style wooden chalets, everybody will find great culinary delights or Xmas presents.
Entry is free. This place is very crowded in the afternoon so it's better to visit in the morning.
Why Winter Wonderland is a top family bucket list idea UK?
There are many Winter Wonderland events in various parts of the UK, but Hyde Park's Winter Wonderland is by far the biggest and the busiest.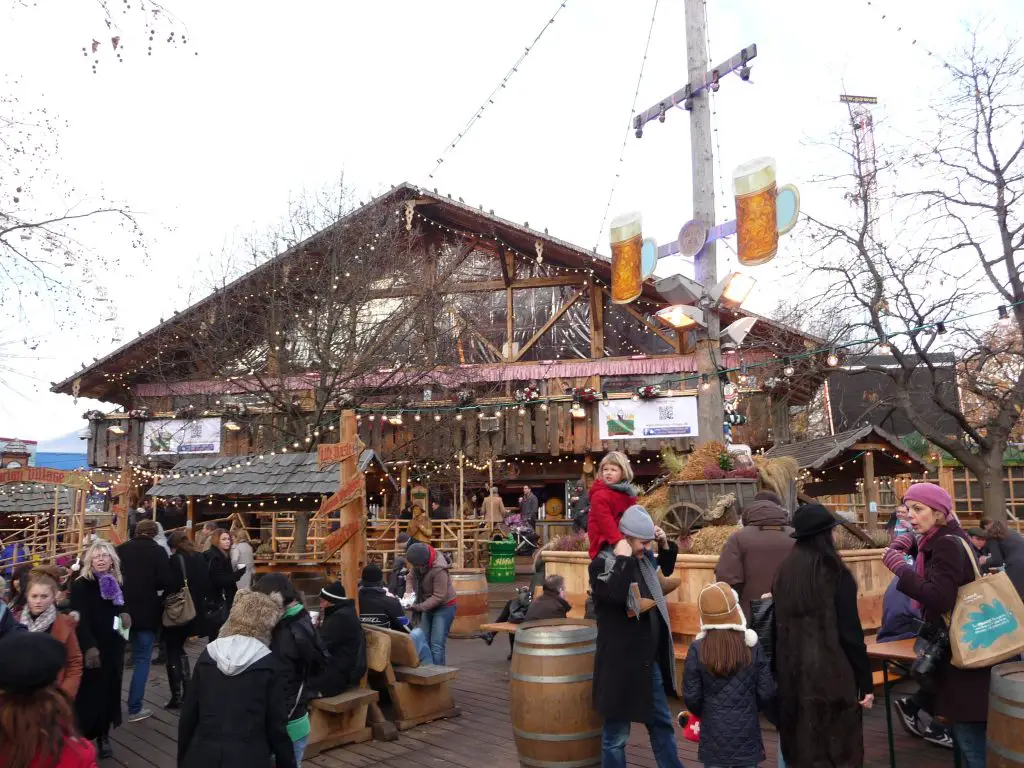 47. Lake District
Looking for UK bucket list places to visit? A very popular holiday destination among Brits but also famous worldwide!
Known as Lakeland attracts many tourists willing to explore its lakes, forests and mountains – Great for all UK nature-lovers.
Why Lake District is one of the best places to visit in the UK?
Similarly to the Peak District, the Lake District offers a slice of tranquillity for its visitors. Take time to get familiar with the sight of the sunset over the lake, there's something magical about it.
48. Wembley Stadium
A must-have on any bucket list destinations list. UK idea for all football fanatics. The home to the England national football team is hosting all major football matches and other events.
Unfortunately, the original Wembley Stadium is no longer there as the new stadium was opened in 2007.
Why Wembley Stadium is one of the top bucket list experiences UK?
Home to many different sporting events, Wembley Stadium has been used for everything from football matches to the Olympic Games.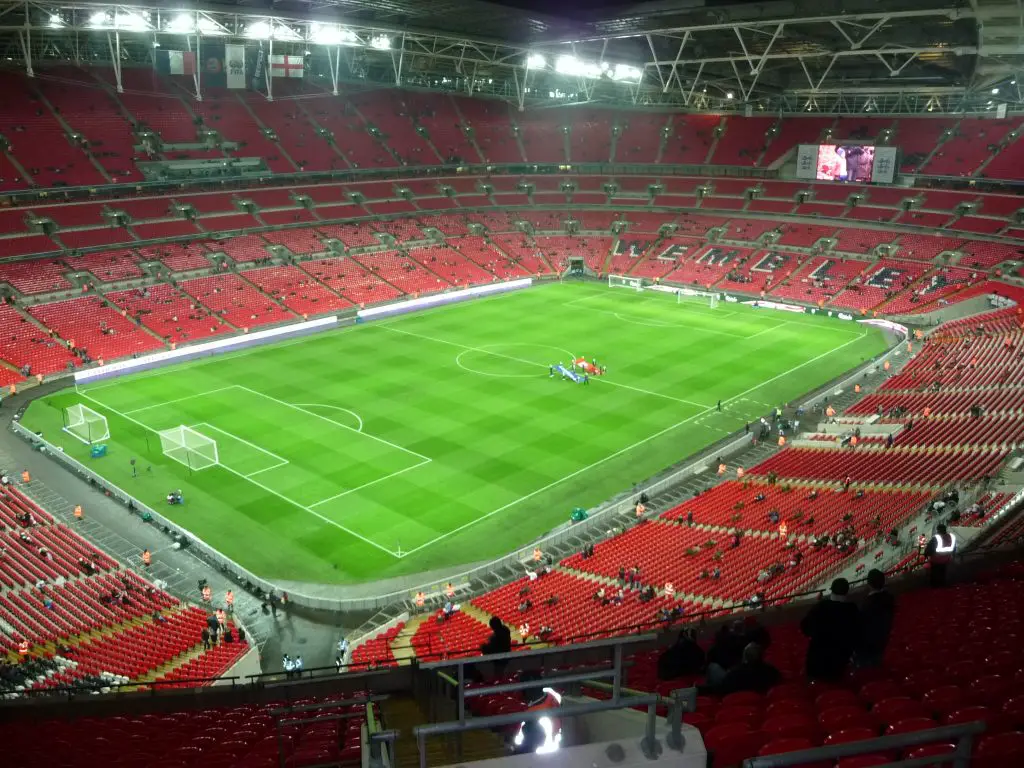 49. Corbière Lighthouse
Best ideas for UK travel bucket list? Located on the Channel Islands of Jersey, the lighthouse is set on a tidal island out at sea. The scenery is stunning as the lighthouse is surrounded by dark rocks.
You can even walk the causeway out to the lighthouse if the tide permits.
Why Corbière Lighthouse is a top place to visit in UK?
Nestled in Jersey, this lighthouse is surrounded by dark rock, set down on a tidal island out at sea. A beacon of shining white, standing at the highest point of the island.
50. Worms Head
Most spectacular places in UK for your bucket list? This island, shaped like a giant sea-serpent, is located in the south of Wales. It has fantastic views as the surrounding areas is just breathtaking. If the tide permitting, you can venture down onto the worms head…
Why Worms Head is a top bucket list ideas UK?
Originally named with the Viking word for "Dragon", this area is shaped like a giant serpent and offers 2.2 miles of explorable land.
Bucket list ideas UK – FAQ:
Top 5 UK bucket list ideas:
Seven Sisters Cliffs, Castle Combe, Stonehenge, Cheddar Gorge & Windsor.
What are some good bucket list ideas?
Visit the best British villages, spend one day in London or drive the Military Road on the Isle of Wight.
Bucket list ideas UK for couples:
Spend an amazing weekend break in the UK, or book a romantic hotel in London.
Bucket list adventures UK ideas:
Go hiking near London, drive an F1 car in Silverstone or watch deer in Richmond Park.
When should I make my bucket list?
There's no specific time that is universally considered the "right" time to make a bucket list. It's a personal decision that can be made at any point in your life. However, here are a few suggestions on when it might be a good time to create your bucket list:
New Year or milestone events: Many people find it inspiring to create a bucket list at the beginning of a new year or during milestone events like birthdays or significant life transitions. These moments often prompt reflection and goal-setting, making them ideal times to consider your dreams and aspirations.
When you feel a sense of wanderlust: If you're experiencing a strong desire to explore, travel, and try new things, it can be an opportune time to make a bucket list focused on your travel and adventure goals. Use this inspiration as a catalyst to jot down the places you want to visit and the experiences you want to have.
When you feel stuck or in need of direction: If you're feeling stuck or lacking direction in life, creating a bucket list can provide clarity and motivation. It allows you to define your goals and desires, providing a roadmap for personal growth and new experiences.
After a major accomplishment: If you've recently achieved a significant goal or milestone, you may want to celebrate by creating a bucket list for the next phase of your life. It can help you maintain your momentum and build upon your successes.
Anytime you're ready for self-reflection and goal-setting: Ultimately, you can make a bucket list whenever you feel ready for self-reflection and goal-setting. It's a personal journey, and the right time to start is when you have the motivation and enthusiasm to explore your dreams and aspirations.
Have we covered the best of the UK bucket list? 
Or would you add other ideas to your UK bucket list?
Yes, you are right. You definitely need a bit more time (than a holiday in the UK) to visit all the above point of interest in the United Kingdom.
But, nothing is stopping you from visiting the UK a few times! So, make sure you have the UK on your summer bucket list. Have you booked a trip for this year? 😉
What are your top 10 places to visit in the UK? Is any of our ideas on your bucket list ideas UK? 🙂
Other UK related articles:
our handpicked list offers an exceptional mix of bucket list ideas, featuring destinations and experiences that encapsulate the rich diversity of the UK. For the thrill-seekers, we've curated extreme adventures and for those seeking tranquillity, we've suggested peaceful retreats that will rejuvenate your senses.
From our top summer recommendations to unique and funny ideas, we've included activities that cater to different moods and seasons. Our family bucket list suggestions ensure shared memories and laughter for every family trip, while our UK travel bucket list takes you on a journey to the hidden gems and well-loved landmarks across England, Scotland, Wales, and Northern Ireland.
Our "50 before 50" bucket list ideas provide long-term goals for those seeking to make the most out of life's journey, and for those seeking short-term achievements, we have a collection of ideas you can check off within a year.
Looking ahead, our UK bucket list 2023 assures that you're up-to-date with the latest hotspots and must-do experiences for the coming year. This comprehensive guide ensures that you never run out of bucket list ideas, whether you're a resident of the UK or planning your next adventure here.
Set out on an unforgettable journey with our all-encompassing UK bucket list, and make every moment count. After all, life is about making memories, and our list is designed to help you do just that in 2023 and beyond. Happy exploring!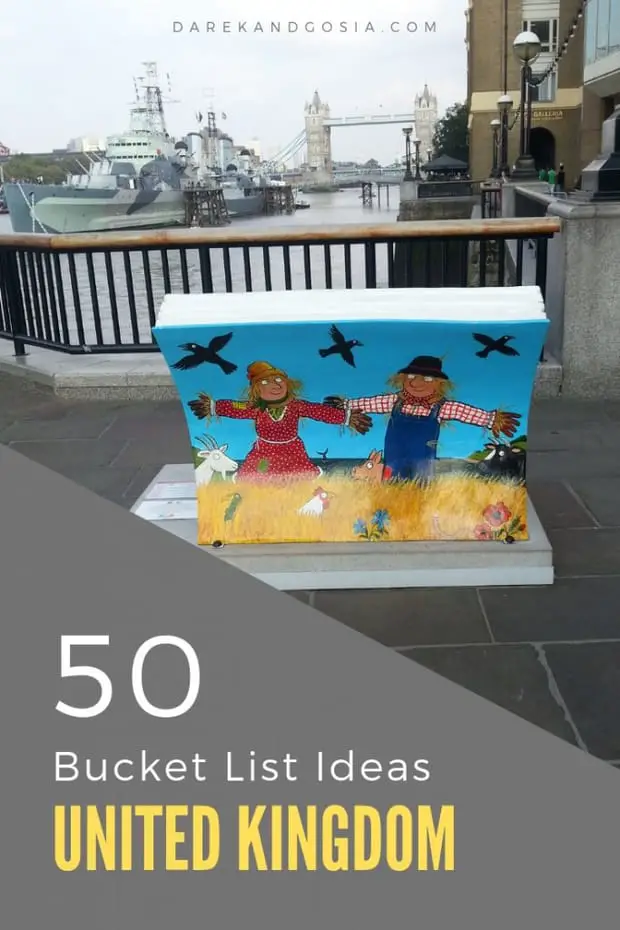 Articles you may like: