Surrey, England, isn't just a scenic county near London; it's a treasure trove of adventures waiting to unfold. If you're in the mood for a spontaneous day out in Surrey, keep reading – we've got the scoop on the coolest spots and fun-filled activities.
Nestled in the heart of the South of England, Surrey boasts a diverse range of attractions. Dive into the rich history of its ancient castles and homes, or venture to the Surrey Hills for a breath of fresh air and stunning vistas.
Pondering what Surrey is famous for? Apart from its picture-perfect villages, it's also home to lively market towns and lush vineyards. And if it's a taste of urban life you're after, you're in for a treat with several charming towns in Surrey waiting to welcome you.
Families fear not! Surrey is packed with activities that both kids and adults will love. Whether it's a day at the spa, a walk through historic sites, or simply exploring the most beautiful places in Surrey, there's something for everyone.
But if time's short and you're wondering where to go in Surrey for a quick yet memorable trip, you're covered. Surrey's got a mix of hidden gems and popular hotspots that cater to all tastes and interests.
So, whether you're a local rediscovering the magic of Surrey or a traveler eager to delve into its wonders, there's always something new to see and do. Dive into Surrey's vibrant culture, breathtaking landscapes, and warm hospitality. Who knows? You might just find your new favorite spot!
Where is Surrey located?
Where is Surrey England? Surrey is a county in the South East of England, surrounded by Kent, East Sussex, Hampshire, Berkshire, and Greater London. It is the 12th most populated county in England and is considered a relatively affluent area. It is considered to be one of the home counties, which are the counties that surround London.
The County Town in Surrey is Guildford, and other popular towns include Walton on Thames, Woking, Redhill, Leatherhead, Epsom, Weybridge, and Camberley.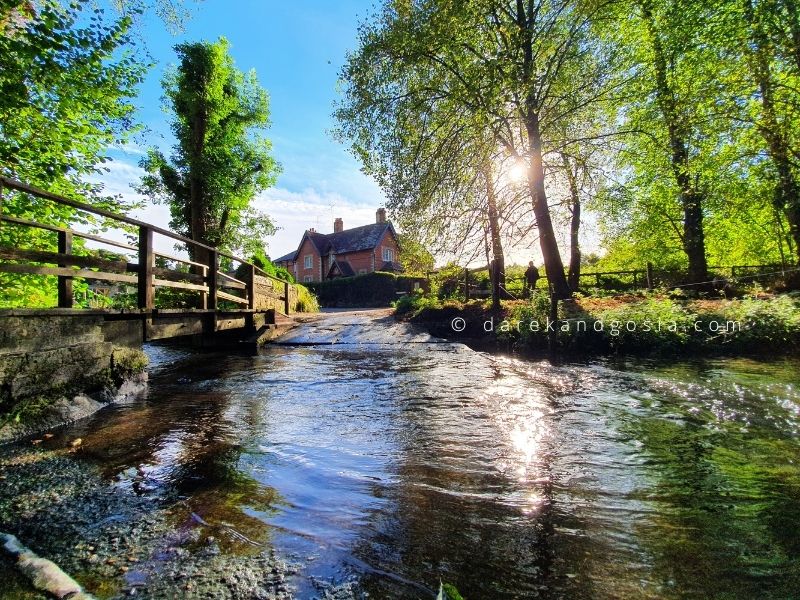 How far is Surrey from London?
Surrey is just 20 miles from the City of London or 24.2 miles by road. You can easily travel to Surrey from London by car via the A3, or there are regular rail services from Waterloo Station to Woking which take just 29 minutes.
Other major train stations in Surrey with links to London include Shalford, Epsom, Ashford, and Guildford. Travelling to Guildford has a longer journey time of 56 minutes from London Waterloo.
Is Surrey good for a staycation or a weekend trip?
Yes, Surrey is an excellent destination for a UK staycation or a weekend trip. With its beautiful countryside, historic landmarks, and charming towns, Surrey has a lot to offer visitors.
For a staycation, Surrey is an ideal destination for those who want to escape the hustle and bustle of city life without traveling too far. The county is well-connected to London and other major UK cities, making it an easy and convenient destination for a short break. There are also plenty of accommodation options available in Surrey, from cozy B&Bs to luxury hotels and spas.
For a weekend trip, Surrey has a wide range of activities and attractions to suit all interests. Outdoor enthusiasts can enjoy hiking, cycling, and horseback riding in the Surrey Hills, while history buffs can explore the many castles, stately homes, and museums in the area. The county is also home to a range of restaurants, cafes, and bars, offering visitors a taste of local cuisine and nightlife.
Overall, whether you're looking for a relaxing countryside retreat or an action-packed weekend getaway, Surrey is definitely worth considering as a destination for a staycation or a short weekend break.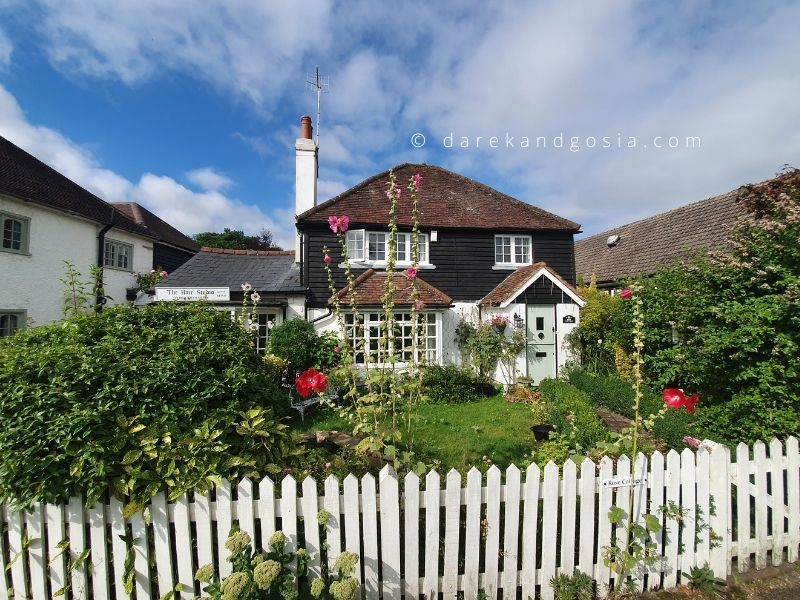 What is Surrey UK famous for?
The county of Surrey is known for being one of the most affluent areas in England. Not only that, but it is officially the most densely wooded county in the country. More than one-fifth of the land in Surrey is covered in trees, making it a haven for greenery and wildlife.
Many famous films have been shot in Surrey, including Four Weddings and a Funeral, Skyfall, The Holiday, and more. Surrey is also home to the Surrey Hills, which cover a quarter of the county and offer one of the UK's most beautiful landscapes.
What is the main town in Surrey?
The main town in Surrey is Guildford. It has a population of about 80,000 and it is located about 20 miles from London. It is a very popular place for people to visit as well as live. In fact, Guildford is one of the best commuter towns near London.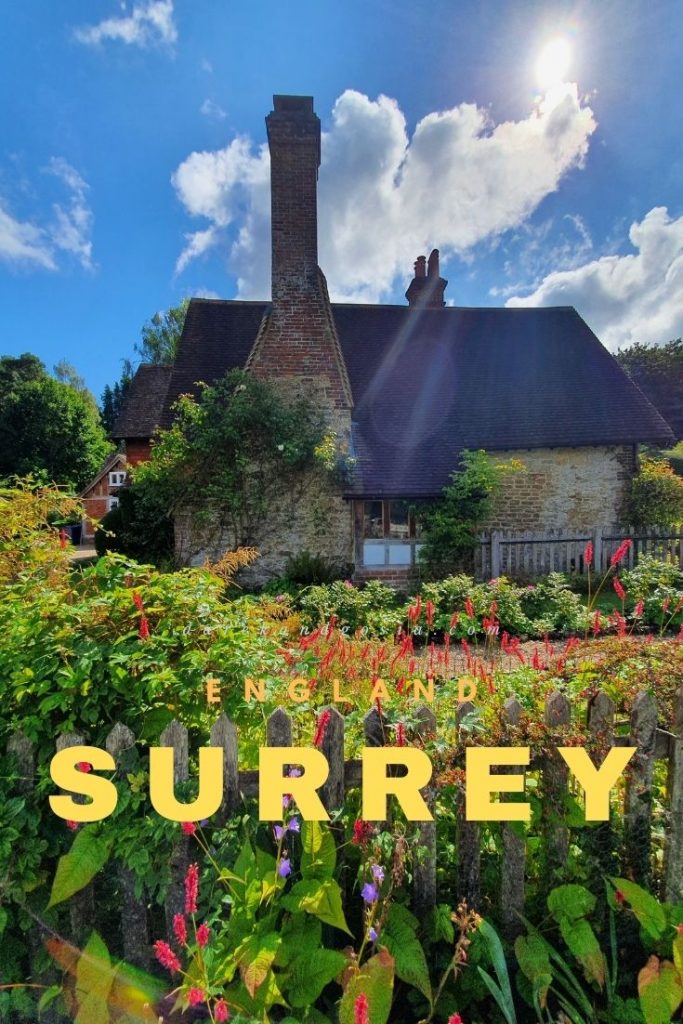 Explore the best places to visit in Surrey England and top ideas for things to do in Surrey this weekend:
Most Picturesque Villages in Surrey:
1. Shere
Best things to do in Surrey? From all attractions in Surrey, Shere is one of the most visited villages in this county. This is not a surprise as Shere is a very popular village near London.
Shere village is nestled in the heart of the Surrey Hills Area of Outstanding Natural Beauty and thanks to its incredible location there are many walking trails nearby.
From little shops and great pubs to a much-loved café restaurant called The Dabbling Duck – there are many things to do on a day out to Shere village!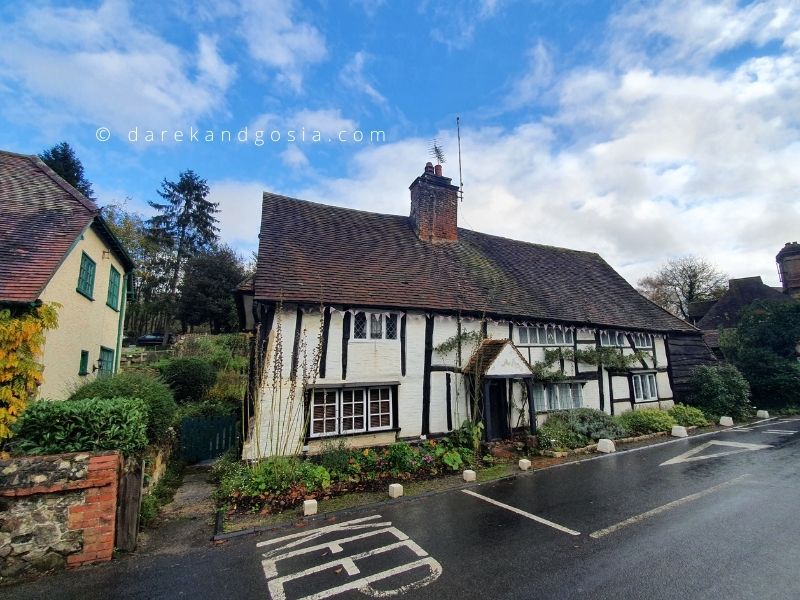 2. Peaslake
Places to visit in Surrey? Peaslake is a great place for a relaxing weekend break in the countryside or an action-packed day hurtling through the Surrey Hills trail on two wheels.
On a trip to Peaslake, you can enjoy the local cuisine from the village store or nearby restaurants and explore the history at St Mark's Church.
Thanks to its great location in the Surrey Hills, the village is a very popular spot for walkers – perfect for a nice walk near London! There are many hill trails to explore making mountain biking also a common activity in this part of Southern England.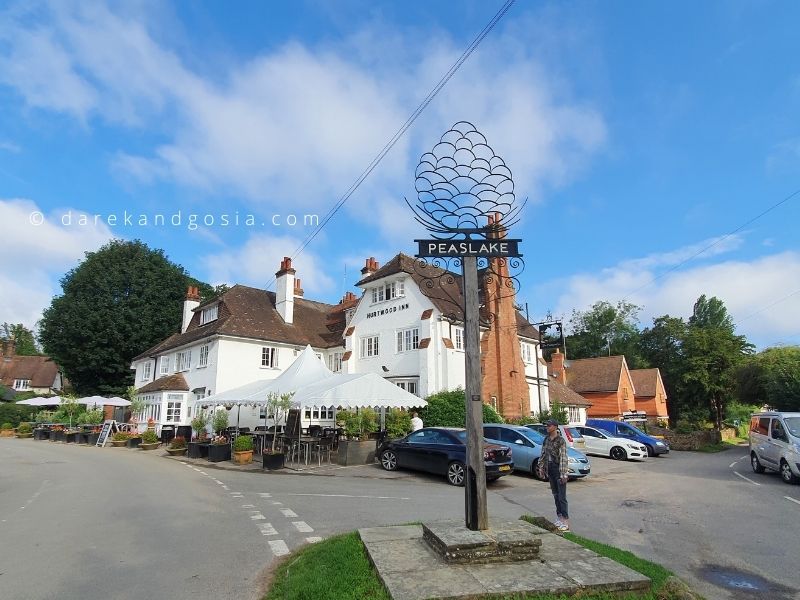 3. Abinger Hammer
What to do in Surrey? Abinger Hammer is a quaint village in the county of Surrey. It is located in the south of the county, on the A25 between Guildford and Dorking. Abinger Hammer is a beautiful destination for a peaceful day out, and you will find a small village shop, a local pub, and a picturesque green.
On the green is a small stream, which is a popular place for locals and visitors when the weather is warm. During summer, you will see many kids take a paddle and families enjoying a picnic in the village.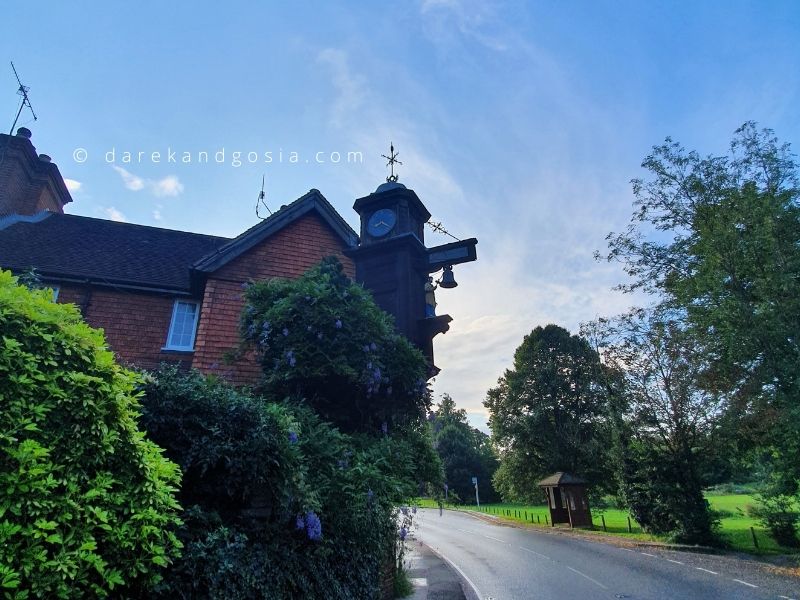 4. Ripley
Things to do Surrey? The village of Ripley is a charming spot in Surrey and home to beautiful Ripley Castle. The Ingilby family have lived in Ripley Castle for over 700 years, and they have opened part of the attractive castle to visitors through guided tours.
The guides share intriguing facts and knowledge about Ripley Castle and the family who own and live there. As well as the castle, Ripley has stunning walled gardens and a lovely park and lake to explore. The lake and park in the grounds were designed by Capability Brown and are well worth a visit.
There are many places in Surrey you just have to see and Ripley village is just right there!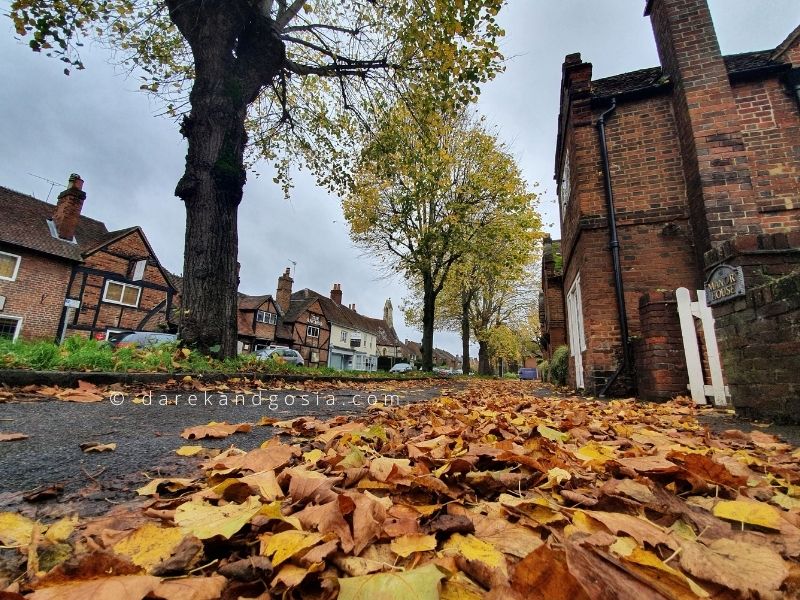 5. Mickleham
Things to do in Surrey for adults? Between the towns of Dorking and Leatherhead sits the village of Mickleham. This small civil parish covers just 7.21 square kilometres on the east side of the river Mole valley and by the base of Box Hill. Mickleham Priory is steeped in history and certainly worth a visit when in the area. Box Hill Country Park is also nearby to Mickleham and covers stunning woodland areas and chalk downland.
Another firm favourite among visitors to Mickleham is Denbies Wine Estate, the largest vineyard in England, which is just 1.3 miles from the village.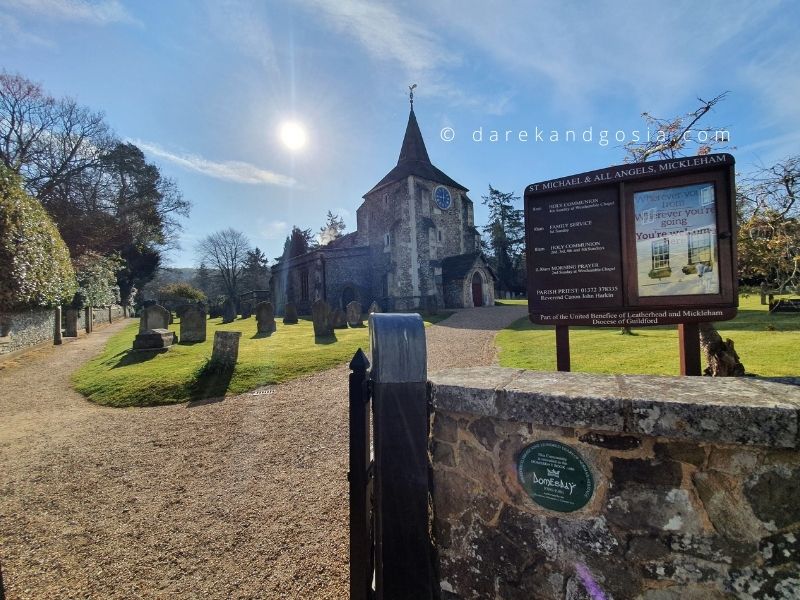 6. Brockham
Places to go in Surrey? Located in the Mole Valley district of Surrey, just east of Dorking, is the village and civil parish of Brockham. It has a population of just 3,000 people and is a vibrant community with a selection of local shops and pubs.
Brockham is famed for its extravagant bonfire night celebration in November, which is an event not to be missed. This lovely little spot is thought to be one of the most photographed villages in the country, with a classic English village green in its heart.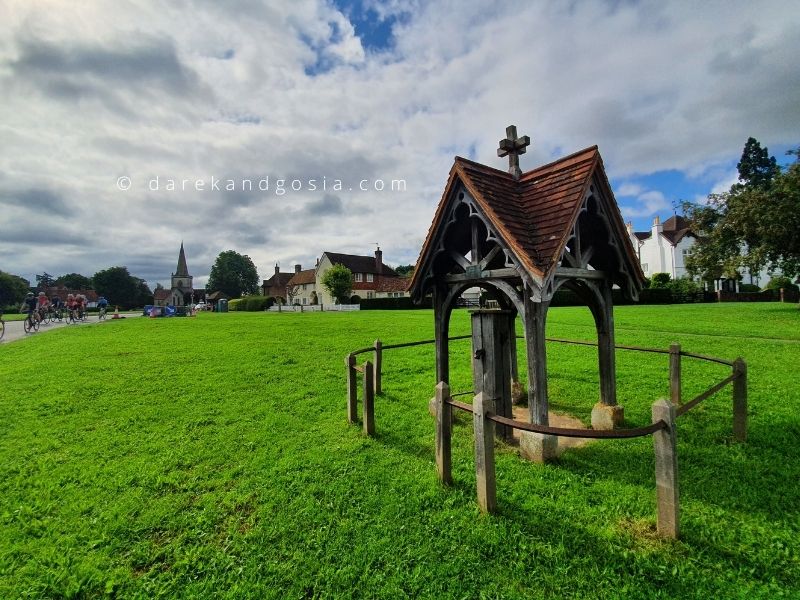 7. Gomshall
Places to visit Surrey? The village of Gomshall is part of the borough of Guildford in Surrey, along the A25 between the town and Dorking. Flowing through the middle of Gomshall is the River Tillingbourne, and the North Downs Way passes on the north of the village.
There is a small railway station in Gomshall, offering direct services to Reading and Redhill. Gomshall has a rich history and appears in the Domesday Book from 1086. Back then, it was known as Gomeselle and was held by William the Conqueror.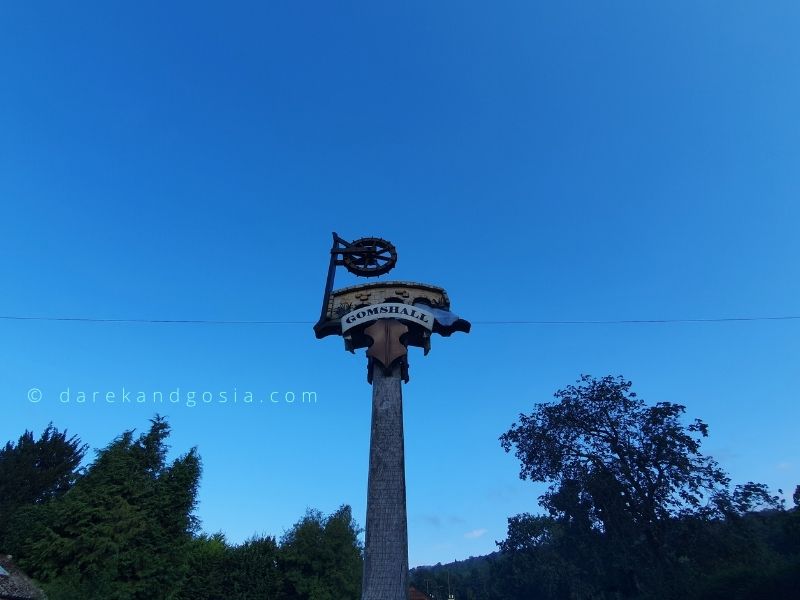 8. Chiddingfold
Things to do in Surrey this weekend? Chiddingfold lies in the south of the county of Surrey and falls within the local authority of Waverley. The stunning village is a favourite among tourists to Surrey, with plenty of quaint cottages and beautiful timber-framed Wealden houses to explore.
Surrounding Chiddingfold village is spectacular Surrey countryside, with a range of walking routes. Chiddingfold was once famed for its glassmaking, and during the reign of Queen Elizabeth I, there were eleven glassworks on the village green alone.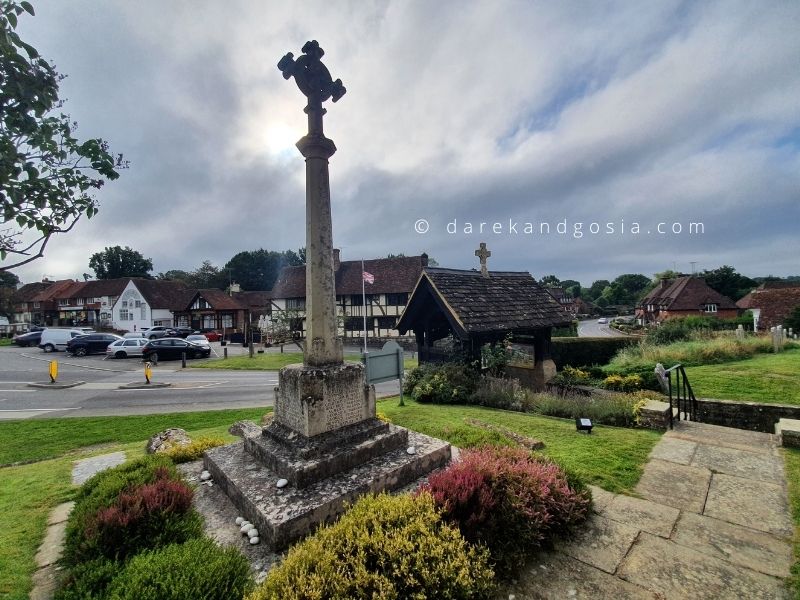 9. Hambledon
Surrey things to do? In the borough of Waverley in Surrey is the scattered village of Hambledon. Sitting south of Guildford, Hambledon is remote, with no railway lines or dual carriageways in the area. There is a small population in Hambledon, and it's a quiet place to visit, but visitors certainly get a real understanding of the quaint charm of a tiny Surrey village.
There is a local church, post office, pub, and a village shop to explore. In Hambledon, you will find Oakhurst Cottage, which is owned by the National Trust and a chance to see a restored labourer's dwelling.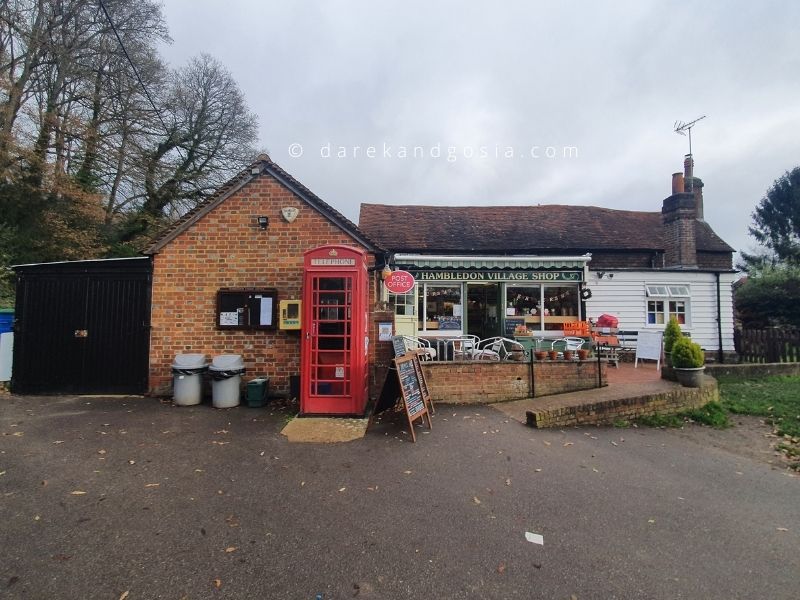 Top sights in Surrey:
10. Godalming
Where to go Surrey? Godalming is an ancient market town on the banks of the pretty River Wey. On a visit to Godalming, you will see canal boats dotted along the wharf and local cattle grazing at the waterside meadows.
Throughout the year, various seasonal festivals take place in the charming town, and there is plenty to see and do in the area. Along the High Street and Church Street, there is an abundance of historic and unique architecture. The village also has its own museum celebrating the work of garden designer Gertrude Jekyll.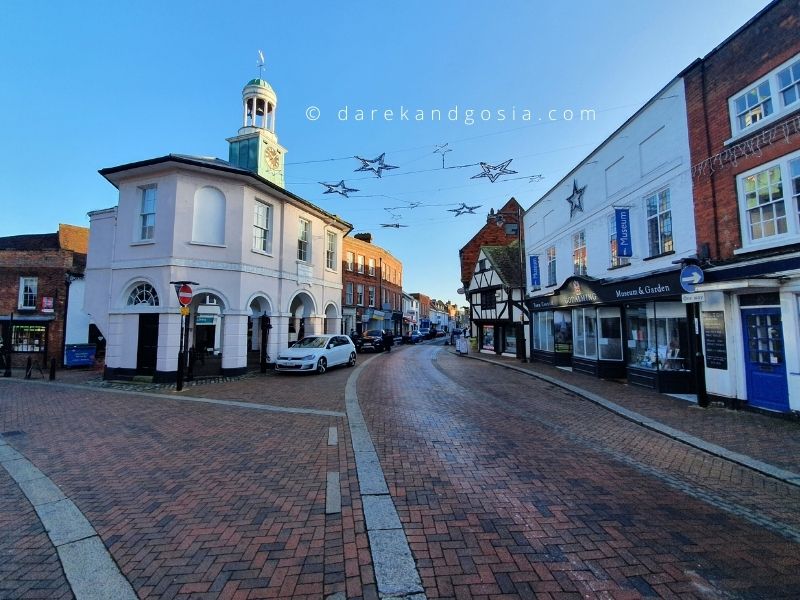 11. Surrey Hills Area of Outstanding Natural Beauty
Days out in Surrey? Let's face it – as one of the best areas in Surrey, the Surrey Hills has to be on any list of the best places to visit in Surrey!
The Surrey Hills cover more than a quarter of Surrey, stretching from Oxted in the east to Farnham in the west. They are a designated Area of Outstanding Natural Beauty, and it is clear to see why. There are so many walking routes, cycling paths, and things to see in the vast Surrey Hills, including the Devil's Punch Bowl, The Gibbet, Leith Hill Tower, Frensham Ponds, and so much more. As well as beautiful scenery and unique features, the Surrey Hills are home to many local businesses, such as the Surrey Hills Brewery.
This really is one of the best Surrey tourist attractions!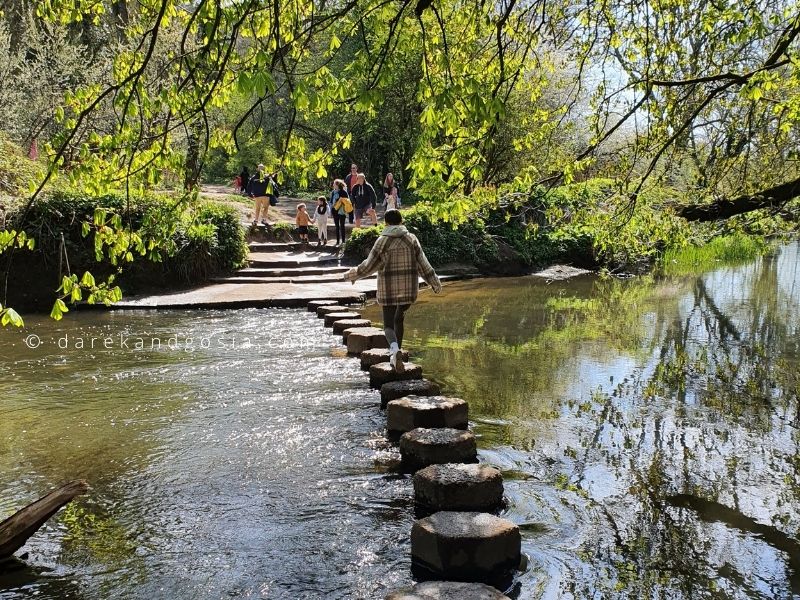 12. Box Hill
Beautiful places in Surrey? Box Hill is a very popular destination for day-trippers from London and surrounding areas. It is managed by the National Trust and is one of the best viewpoints in Surrey. From Box Hill, you can see views stretching across the South Downs, and there are many beautiful walks to enjoy in the area.
Box Hill is primarily made up of woodland and chalk downland and has so much to offer for a memorable day out.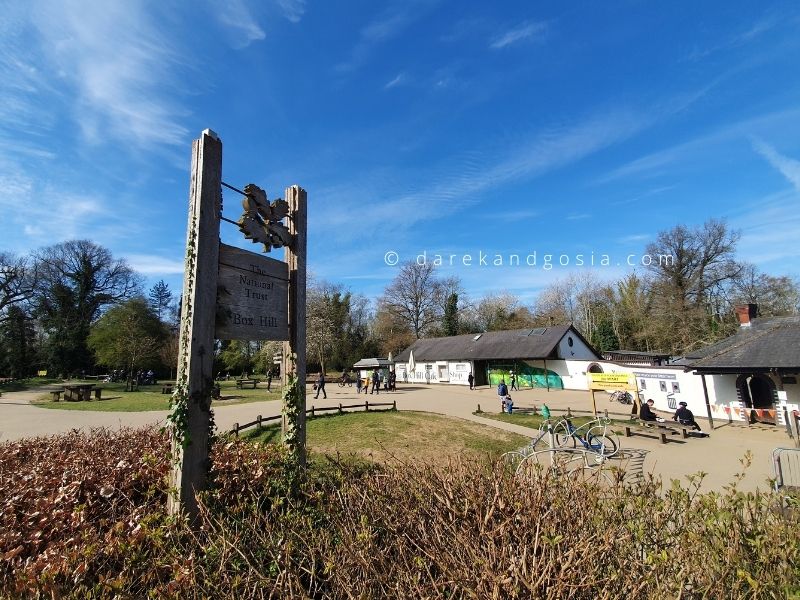 13. Tanhouse Farm
Places to go Surrey? South of the Surrey Hills is Tanhouse Farm Shop. Located near to Dorking, this farm shop has become a favourite among locals and visitors alike. Tanhouse Farm serves delicious food for breakfast, lunch, or a snack, perfect for stopping off on a walk to bike ride in the beautiful area.
As well as serving scrumptious treats and drinks, Tanhouse Farm Shop also sells local produce from the farm for visitors to take home and enjoy.
So, is this farm on your list of things to see in Surrey?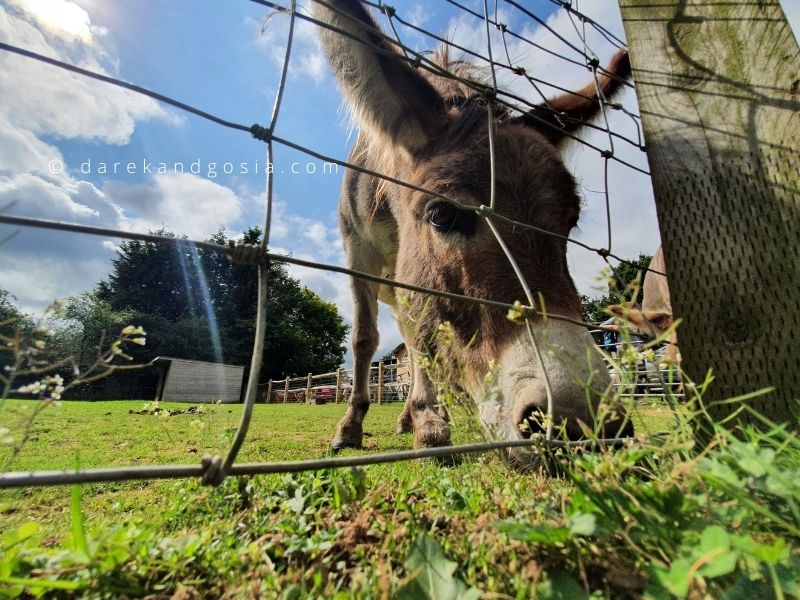 14. Thorpe Park Resort
Fun things to do in Surrey? Thorpe Park Resort is the most famous and well-known day out in Surrey. Located in Chertsey, Thorpe Park is a popular theme park with more than 30 hair-raising rides, water rides, unique attractions, and more. They host various live events throughout the year and offer something for all the family.
Visitors of all ages will love a day out at Thorpe Park Resort, and people flock from all over the country to visit this amusement park.
Thorpe Park really is one of the top Surrey attractions!
15. Guildford
Tourist attractions Surrey? Guildford is the country town of Surrey and is a historic and vibrant place to visit. Just 40 minutes from London and 50 minutes from the South Coast, it is the perfect spot to discover the whole of the South East. Wander down the quaint cobbled high street and explore some of the attractions in the charming town.
Guildford is home to many different heritage sites, as well as beautiful riverside scenes and vibrant shopping locations. The town has a rich history with deep Saxon roots and many historic buildings, including The Guildhall and Guildford cathedral.
16. Painshill
Family days out Surrey? Painshill can be found near Cobham in Surrey and is one of the finest examples of a classic 18th century English landscaped park. The beautiful area was designed and created by Charles Hamilton between 1738 and 1773 and has been well preserved and restored over the years.
Painshill has won various awards and spans across 158 acres of Surrey countryside. It runs along the banks of the River Mole, and the central feature is the serpentine lake which covers 14 acres.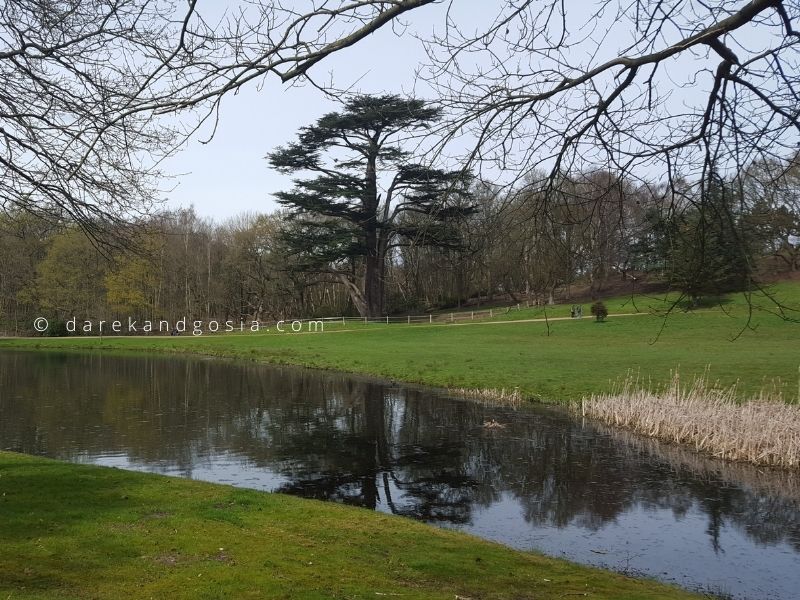 17. RHS Garden Wisley Surrey
RHS Garden Wisley is a garden and visitor attraction in the village of Woking, Surrey, England, owned by the Royal Horticultural Society (RHS). It is the largest garden to be maintained by the RHS.
The garden covers an area of around 100 acres (40 ha) and contains over 50,000 plant varieties on display. The gardens are open to visitors all year round. The main flower shows are held in May and June, with the RHS Show being staged in June. The garden also holds a series of smaller events throughout the year, including courses and workshops on gardening.
18. Leith Hill
Leith Hill is the highest point in the county of Surrey and its prominence qualifies it as a Marilyn. The summit lies within the Surrey Hills Area of Outstanding Natural Beauty.
The hill has been used by walkers for many years and there are several marked trails to the summit from different points around its circumference. The hill is also famous for its large number of cyclists coming to cycle up the hill.
What attracts visitors to Surrey?
Surrey is a popular destination for visitors due to its scenic countryside, charming towns and villages, and rich cultural heritage. Here are a few of the main attractions that draw visitors to the county:
Natural landmarks: Surrey is home to several stunning natural landmarks, including the Surrey Hills Area of Outstanding Natural Beauty, Box Hill, and the River Wey. These areas offer opportunities for hiking, cycling, picnicking, and other outdoor activities.
Historic sites: Surrey is steeped in history, and visitors can explore a range of historic sites, including Hampton Court Palace, Guildford Castle, and Loseley Park. The county is also home to several important religious institutions, such as Waverley Abbey and Chertsey Abbey.
Family-friendly attractions: Surrey has plenty of family-friendly attractions, such as Chessington World of Adventures, Thorpe Park, and the Bocketts Farm Park. These attractions offer a range of activities and experiences that are sure to delight children and adults alike.
Food and drink: Surrey is known for its excellent food and drink, with many local producers and farm shops offering high-quality produce. Visitors can enjoy traditional pub fare, fine dining, and everything in between, as well as sampling local beers, wines, and spirits.
Events: Surrey hosts a range of events throughout the year, including music festivals, food fairs, and arts and crafts shows. Some of the most popular events include the RHS Hampton Court Palace Garden Festival and the Surrey County Show.
How do I spend a day in Surrey?
Surrey is a beautiful county in Southern England, and there are many ways to spend a day exploring the area. Here is a suggested itinerary for a day in Surrey:
Morning:
Start your day in Guildford, a picturesque town with a rich history. You can explore the cobbled streets, the historic castle ruins, and the beautiful Guildford Cathedral.
Visit the Guildford Museum to learn more about the town's past, including its connections to Lewis Carroll, author of Alice in Wonderland.
Enjoy a leisurely breakfast or brunch in one of the town's many cafes or restaurants.
Afternoon:
Head to the RHS Garden Wisley, one of the most beautiful gardens in the UK. Here, you can explore a range of stunning gardens and collections, including the Alpine Meadow, the Glasshouse, and the Bonsai collection.
For a more active afternoon, head to Box Hill, a beautiful area of countryside with stunning views over the Surrey Hills. You can walk or cycle along one of the many trails, or simply relax and enjoy the scenery.
Evening:
Finish your day in Surrey with a visit to one of the county's many traditional pubs. The Surrey Hills are known for their excellent food and drink, so you're sure to find a pub serving delicious local produce.
Alternatively, head back to Guildford for dinner at one of the town's many restaurants, before catching a show at the Yvonne Arnaud Theatre.
This itinerary is just a suggestion, and there are many other ways to spend a day in Surrey, depending on your interests and preferences. Whatever you choose to do, you're sure to be charmed by this beautiful county and its many attractions.
Surrey history
Surrey has a rich and fascinating history that spans back many thousands of years. Here are a few highlights:
Prehistory: The area that is now Surrey was inhabited by humans as far back as the Palaeolithic era, around 450,000 years ago. Archaeological finds have revealed evidence of Stone Age settlements and Bronze Age burial mounds in the region.
Roman occupation: The Romans conquered Surrey in the 1st century AD and established a number of towns and settlements in the area, including Londinium (modern-day London), which was an important trading hub.
Saxon era: After the fall of the Roman Empire, Surrey was occupied by various Anglo-Saxon tribes. In the 7th century, the Kingdom of Surrey was established, covering much of modern-day Sussex, Hampshire, and Surrey.
Medieval period: During the Middle Ages, Surrey was a prosperous agricultural region, with many small villages and hamlets scattered throughout the countryside. The county was also home to several important religious institutions, including Waverley Abbey and Chertsey Abbey.
Tudor era: In the 16th century, Surrey was the site of several important events in English history, including the dissolution of the monasteries by King Henry VIII. Many of Surrey's historic buildings and landmarks, such as Hampton Court Palace, date from this period.
Industrial revolution: In the 18th and 19th centuries, Surrey played an important role in the industrial revolution. The county's location near London and its abundant natural resources made it a hub of manufacturing and industry.
Today, Surrey is a thriving county with a rich cultural heritage and many historic sites and landmarks for visitors to explore. Whether you're interested in prehistory, medieval history, or modern industry, there's something for everyone in this fascinating corner of England.
Surrey tourist information
Surrey is a beautiful county located in the south-east of England, known for its picturesque countryside, charming towns and villages, and rich cultural heritage. Here is some useful tourist information to help you plan your trip to Surrey:
Attractions: Surrey is home to a wide range of attractions, including historic sites such as Hampton Court Palace and Guildford Castle, natural landmarks like Box Hill and the Surrey Hills Area of Outstanding Natural Beauty, and family-friendly attractions like Chessington World of Adventures and Thorpe Park.
Activities: There are plenty of outdoor activities to enjoy in Surrey, including hiking, cycling, horse riding, and golf. The county is also home to a number of excellent spas, where you can indulge in some pampering and relaxation.
Accommodation: There are plenty of accommodation options in Surrey, including hotels, guesthouses, bed and breakfasts, and self-catering cottages. Many of the county's hotels and spas offer luxurious amenities, such as swimming pools and spa treatments.
Food and drink: Surrey is known for its excellent food and drink, with many local producers and farm shops offering high-quality produce. The county is home to a number of excellent restaurants and pubs, serving everything from traditional British cuisine to international dishes.
Getting around: Surrey is well-connected to London and the rest of the UK by road and rail. There are several major train stations in the county, including Guildford, Woking, and Epsom, and many towns and villages are served by regular bus services.
Tourist information: There are several tourist information centres located throughout Surrey, where you can pick up maps, brochures, and other information to help you plan your trip. The official Surrey Tourism website is also a useful resource for visitors, with information on attractions, events, and accommodation options.
What famous film was filmed in Surrey?
Surrey has been the filming location for many famous films over the years, including several popular Hollywood blockbusters. Here are some examples:
Harry Potter and the Philosopher's Stone: Several scenes from the first Harry Potter film were shot at the historic Virginia Water Lake in Surrey.
The Holiday: This romantic comedy starring Cameron Diaz and Kate Winslet was filmed in various locations in Surrey, including the charming village of Shere.
The Avengers: The superhero blockbuster features several scenes set in Surrey, including the iconic fight scene on the staircase at Bourne Woods.
Bridget Jones's Diary: Parts of this romantic comedy were filmed in Surrey, including scenes set in the village of Hambledon.
War Horse: This acclaimed film, directed by Steven Spielberg, features several scenes filmed in the picturesque countryside of Surrey.
These are just a few examples, as many other films and TV shows have been filmed in Surrey over the years.
What to do in Surrey in the rain?
While Surrey is a great destination for outdoor activities, there are still plenty of things to do in the county when it's raining. Here are a few ideas:
Visit a museum: Surrey has several excellent museums, including the Watts Gallery – Artists' Village, the Brooklands Museum, and the Guildford Museum. These museums offer a range of exhibits and activities that are sure to keep you entertained on a rainy day.
Go shopping: Surrey is home to several shopping centers and high streets, including the Guildford High Street and the Kingston upon Thames town center. These areas offer a wide range of shops, cafes, and restaurants, providing a great way to spend a rainy day indoors.
Relax at a spa: Surrey has several luxury spas and wellness centers, including the Foxhills Spa, the Pennyhill Park Hotel and Spa, and the Nutfield Priory Hotel and Spa. These facilities offer a range of treatments and services that are perfect for a rainy day.
Visit a historic house: Surrey is home to several historic houses, such as Polesden Lacey, Hatchlands Park, and Loseley Park. These properties offer guided tours and exhibits that allow visitors to learn about the history and culture of the county.
Go to the cinema: Surrey has several cinemas, including the Odeon cinema in Kingston upon Thames and the Vue cinema in Camberley. These cinemas show the latest films and provide a comfortable and entertaining way to spend a rainy afternoon.
Best places near Surrey to visit
There are many great places to visit near Surrey, each with its own unique attractions and sights. Here are a few suggestions:
London: The UK's capital city is just a short train ride away from Surrey, making it an easy day trip destination. There's something for everyone in London, from world-class museums to stunning parks and gardens, shopping, theater, and more.
Windsor: This charming town is just a short drive from Surrey and is home to the iconic Windsor Castle, the official residence of the British royal family. Visitors can take a tour of the castle, stroll along the Thames river, and explore the town's many shops and restaurants.
Brighton: This vibrant seaside town is located on the south coast of England and is known for its bohemian atmosphere, colorful houses, and pebble beach. Visitors can stroll along the pier, visit the Royal Pavilion, and explore the town's many independent shops and cafes.
Oxford: This historic university town is located about an hour's drive from Surrey and is home to the world-renowned University of Oxford. Visitors can explore the city's many colleges, take a tour of the Bodleian Library, and stroll along the picturesque River Thames.
Bath: This beautiful Georgian city is located about two hours' drive from Surrey and is known for its Roman baths, stunning architecture, and natural hot springs. Visitors can take a dip in the hot springs at the Thermae Bath Spa, visit the Roman Baths, and explore the city's many museums and galleries.
Is it worth visiting Surrey?
Surrey is a great place for a day out or a short break in the beautiful countryside. Surrey features many hiking routes and breathtaking landscapes to explore for those who enjoy getting out into the great outdoors.
Thrill-seekers will love a visit to Thorpe Park Resort, and there are so many beautiful places to stay nearby. If you are looking for a trip away with plenty to see and do, Guildford is a great base for staying in Surrey.
If vast open spaces and quaint little English villages are more your thing, you will be spoilt for those in this county.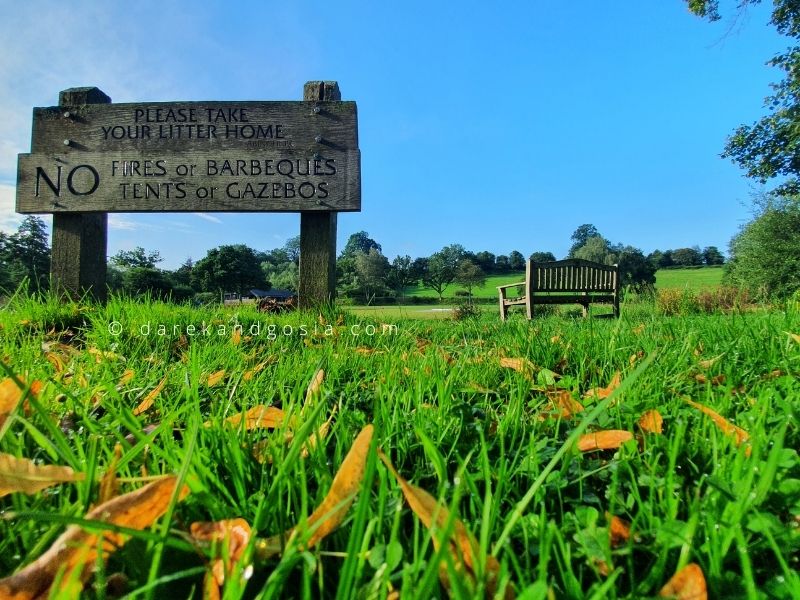 Surrey England FAQ:
Is Surrey part of London?
Surrey is a separate county in the South of England. But because of the boundary changes in 1965, some of the Surrey boroughs were transferred to Greater London.
Best views in Surrey:
Some of the most scenic views in Surrey include Painshill Park, Leith Hill, Box Hill and Holmbury Hill.
Best places to live in Surrey?
If you would like to escape to a scenic countryside or market town then relocating to Surrey is an excellent choice! Some of the best places to live are Shere, Camberley, Farnham and Guildford.
From its iconic tourist attractions to the serene places to visit in Surrey UK, there's no doubt that Surrey is a gem in the heart of England. It's the perfect blend of urban and rural, offering bustling market towns and tranquil, beautiful places in Surrey to explore. Those pondering what to do in Surrey will be captivated by its historical sites, family-friendly activities, and relaxing retreats.
Whether it's a spontaneous day out in Surrey for adults or a weekend adventure, the county promises rich experiences, scenic views, and unforgettable moments. For travelers, locals, or those considering the best places to live in Surrey, this county truly stands out as a top destination. Dive in, explore, and let Surrey's magic envelop you.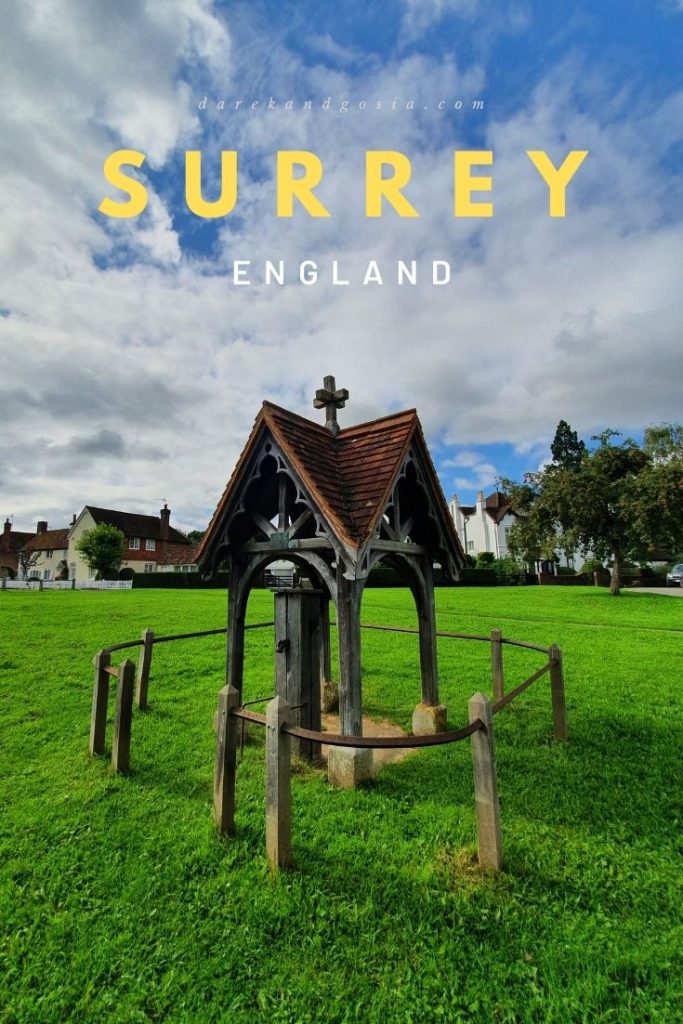 Articles you may like: