From Wendover Woods walks to visiting the market town itself, Wendover has plenty to offer. If you are planning a trip to the Chilterns, Wendover has to be on your list!
The English countryside is packed full of hidden gems to explore, and Wendover is one of the most beautiful. The quaint market town sits at the foot of the Chiltern Hills in Buckinghamshire. It is right in the centre of an Area of Outstanding Natural Beauty, and it is clear to see why.
As well as the town itself, there is also Wendover Woods which is perfect for nature lovers and adventurers alike. An escape to the picturesque Buckinghamshire countryside is the ideal way to relax and unwind whilst experiencing everything England has to offer.
If you are looking for the best weekend breaks in the UK, then Wendover and the surrounding area is definitely an interesting option!
This really is one of the best places to visit near London so let's look at a few facts about Wendover town and Wendover Woods.
Wendover Woods location
Wendover Woods is just north-east of the town of Wendover, which is known as the gateway to the Chilterns and one of the best forests near London. The woods cover a whopping 325 hectares of woodland which is open access and managed by the Forestry Commission.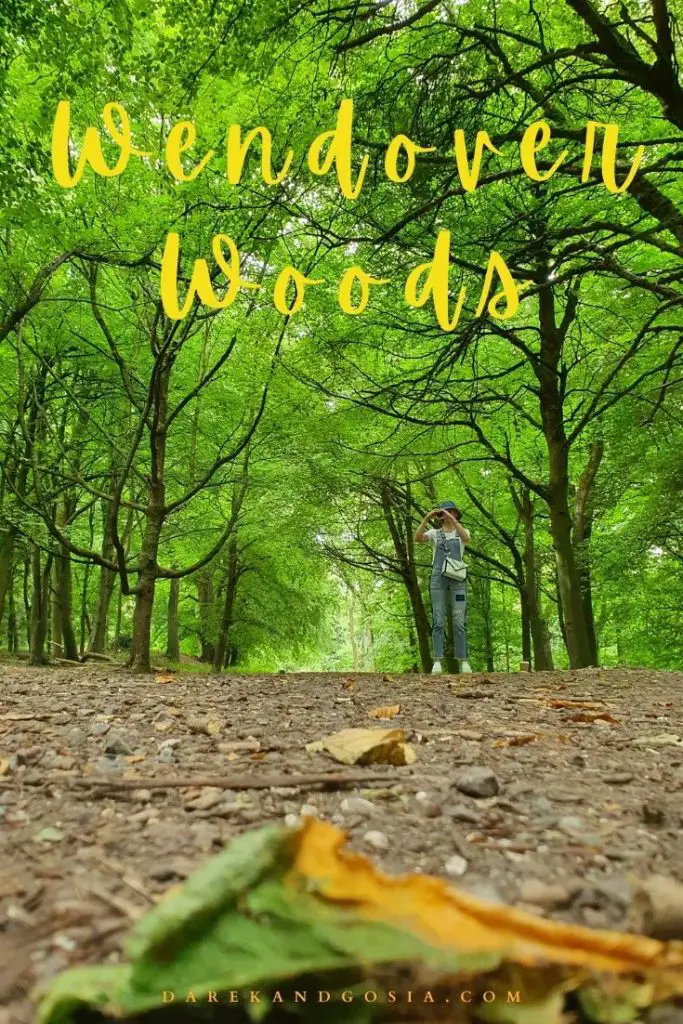 How far is Wendover Woods from London?
Wendover Woods is roughly 40 miles north-west of London and easy to access from the capital. Regular trains run from London Marylebone to Wendover town and are operated by Chiltern Railways with a journey time of 48 minutes.
From Wendover railway station, the woods are still around 7 miles away, which is a pleasant walk in the countryside if you have the time. Alternatively, there are buses from Wendover, which takes 47 minutes, or a taxi ride will take around 12 minutes. Driving from London to Wendover Woods is possible via the M1 and A41 and takes approximately one hour and 20 minutes.
If you only visit Wendover town, then taking the train is a good option. But if you plan to spend a day in both town and Wendover Woods then driving would work better. At the end of the day, this is one of the best locations for a day trip from London by car!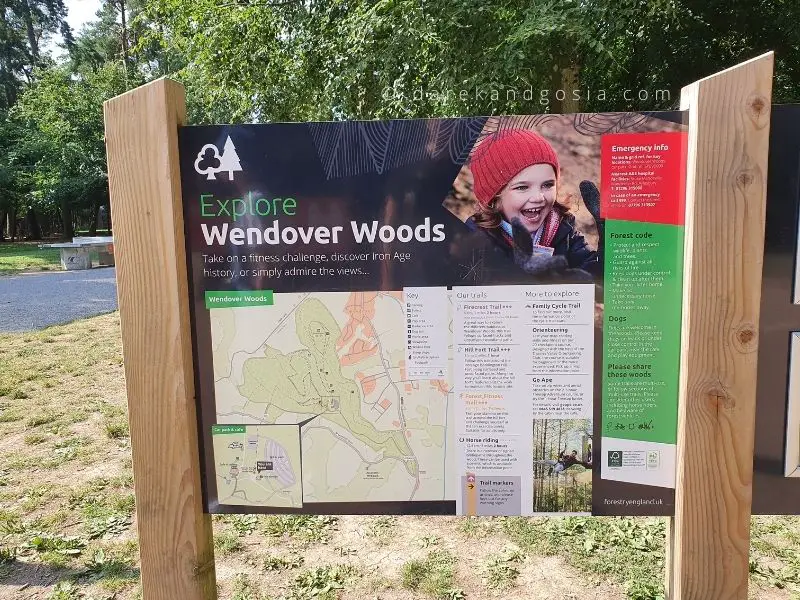 How much is parking at Wendover Woods?
There is a car park at Wendover Woods, with space for 120 cars. The car park surface can be uneven in places, and visitors are reminded to park sensibly.
The car park is pay and display and can be paid for via the machines or online with the Glide parking app. Parking is £2.50 for up to 2 hours, £4.80 for up to 4 hours or £9 for over 4 hours.
Wendover Woods opening times
Wendover Woods is open to the public every day of the year excluding Christmas Day. The woods open at 8 am and closing time changes throughout the year depending on sunset.
During winter Wendover Woods closes at 5 pm and in the summer months is open until 8 pm.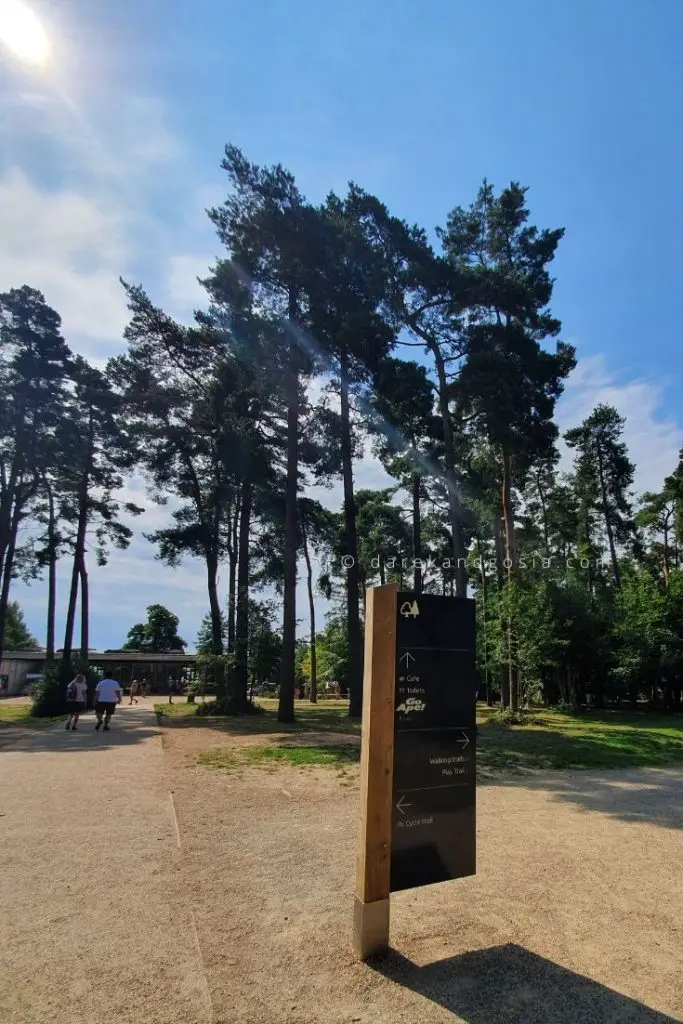 How long do you need in Wendover Woods?
With so much to see and do in Wendover Woods, you could easily spend a full day exploring. There are cycle trails and walking paths to discover the Chiltern Hills and countryside. Activities including Go Ape, horse riding and the Gruffalo sculptures which are great for all ages.
The Wendover Woods Café serves various food and drinks, and there are facilities for BBQs and picnics, making it easy to stay all day.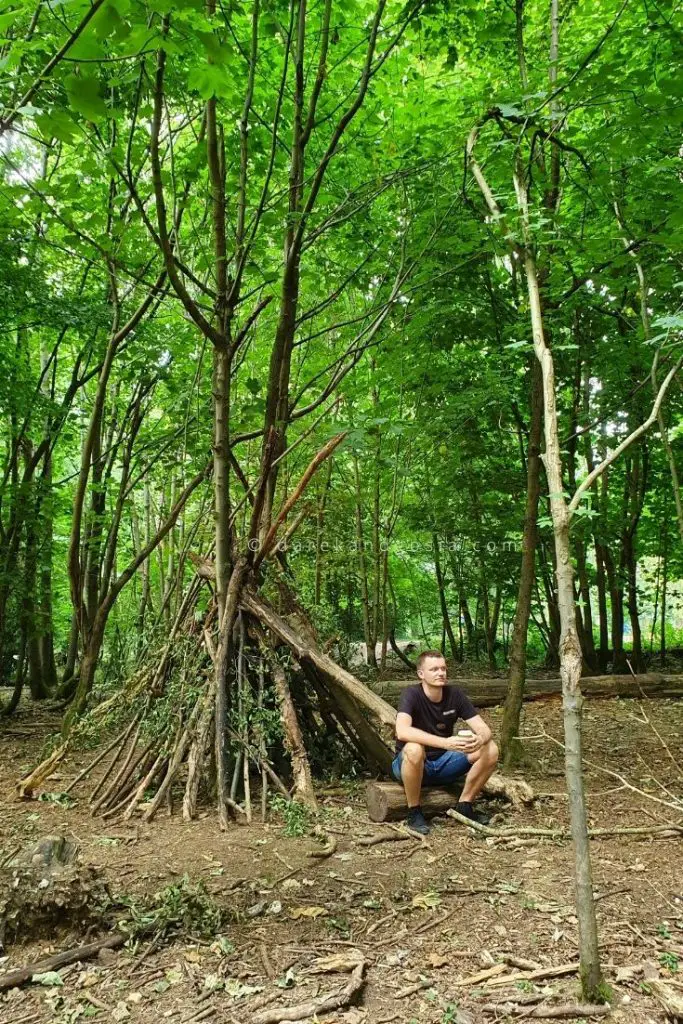 Things to do in Wendover Woods:
Covering a huge 325 hectares, there is so much to see and do in Wendover Woods for all ages. Our top activities in Wendover Woods include;
1. Wendover Woods walks
Throughout the woodland, there are many miles of surfaced pathways, gravel tracks and forest routes to explore. Walking routes for all abilities can be found in Wendover Woods, including an easy access trail perfect for pushchairs and wheelchairs.
Nordic Walking is also available with regular sessions taking place on Saturdays.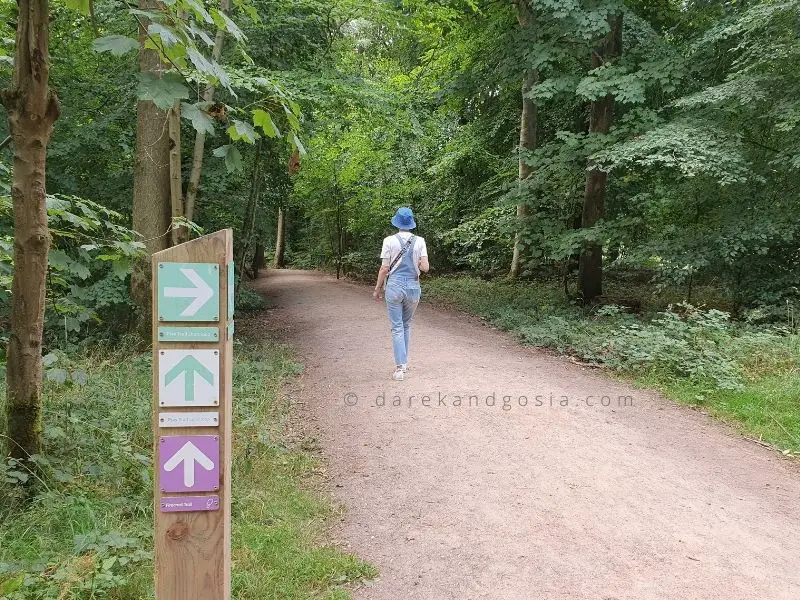 2. Horse riding at Wendover Woods
Wendover Woods is home to some of the best horse riding routes in the Chilterns. There is an expansive network of well-signed bridle paths throughout the woodland.
Horse riders can obtain day passes for horse riding from Forestry England, and horse riding is only allowed away from public bridleways.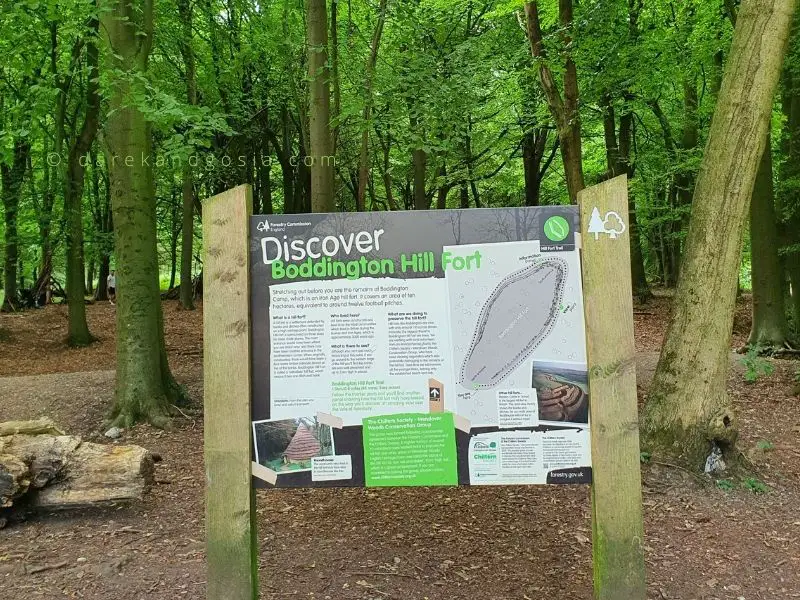 3. Orienteering trails
Test out your navigating skills and sense of direction in Wendover Woods with orienteering trails. Map reading challenges for all levels, abilities and ages are available from the permanent orienteering courses.
It features over 20 checkpoints to find throughout the woodland, and you can make it more challenging by trying to obtain the quickest time.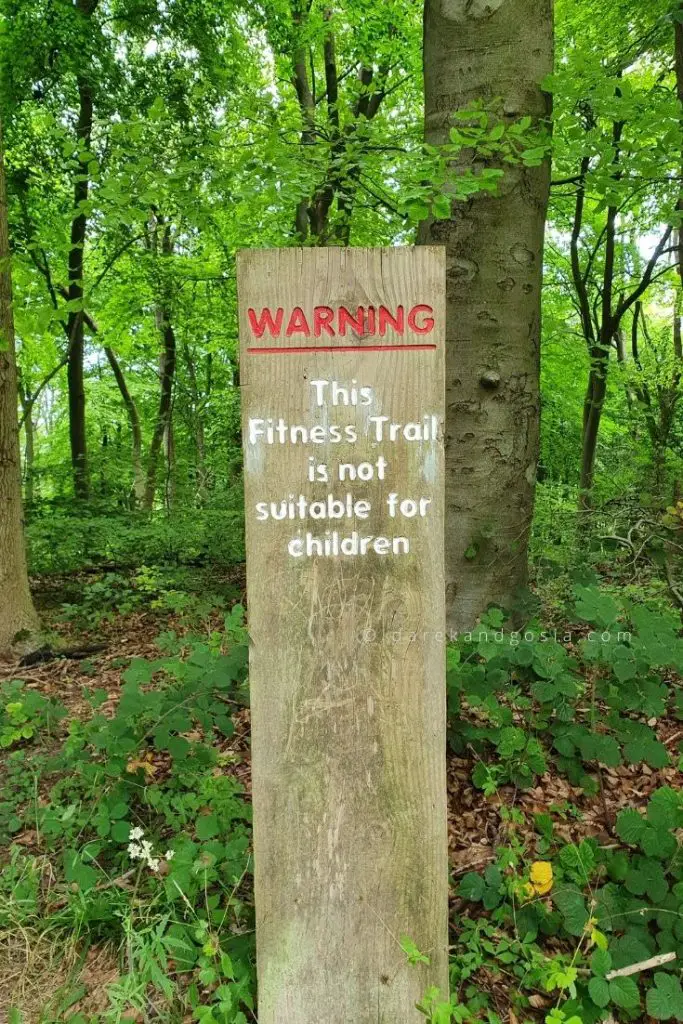 4. Wendover Woods GoApe
Thrill-seekers and adventurers will love Go Ape at Wendover Woods. It is one of the most challenging adventure courses on the Go Ape portfolio with 429 metres of high ropes and a huge 85-metre zip wire.
Adults and children of all ages can experience the wildlife and nature of Wendover Woods from new heights. You can choose from the Treetop Challenge, which is the hardest of the adventures and has the option for an Extreme Route.
Treetop Adventure is perfect for younger children or those a little less brave, with various wobbly bridges and zip wires to tackle.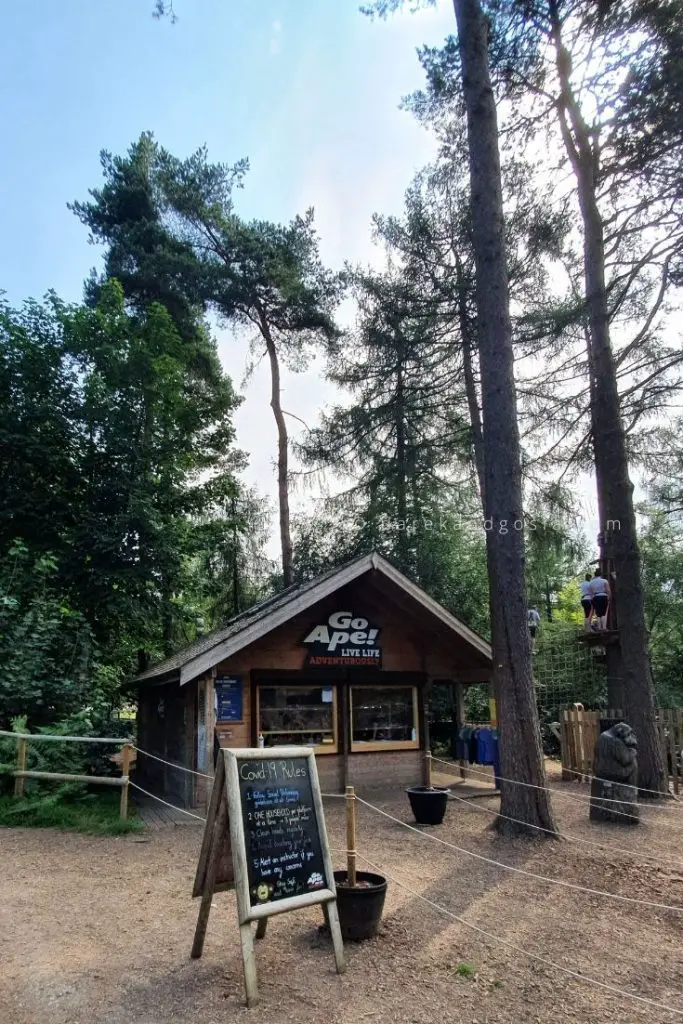 5. Mountain biking
Wendover Woods has a dedicated site for mountain biking which is located just near the woodland. It features trails of varying difficulty with both cross country and downhill loops.
There is also a push-up track and a pump track, with all trails being technical in nature and designed to suit all abilities. There is a cost for riding the park, and you can become an annual member or just pay for one day.
Where to stay in Wendover?
Are you planning to stay in Buckinghamshire as part of your UK weekend getaway? Wendover is a perfect place to stay. Book the Red Lion Hotel and enjoy the village feeling when staying in Wendover.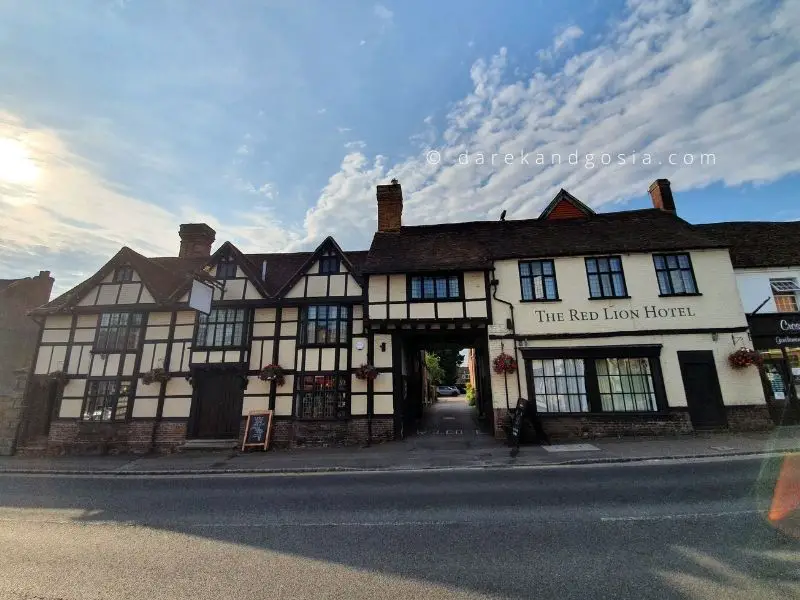 Things to do in and around Wendover Town:
Wendover Woods isn't the only thing on offer in this beautiful Chiltern Hills location. The pretty market town of Wendover also offers plenty to see and do, including;
1. Wendover Rocks (Support For NHS)
Top Wendover sightseeing? During the COVID-19 Lockdown, the lovely community of Wendover came together to show their appreciation and support for the NHS. Children and adults alike spent time painting brightly coloured rocks and stones and leaving them around the neighbourhood for others to find.
These rocks brighten the market town and give messages of thanks to those who have worked so hard during the pandemic. Despite lockdown being eased and normality resuming, Wendover still continues to show their community spirit. During your trip to Wendover, be sure to keep an eye out for the many colourful rocks hidden around the area.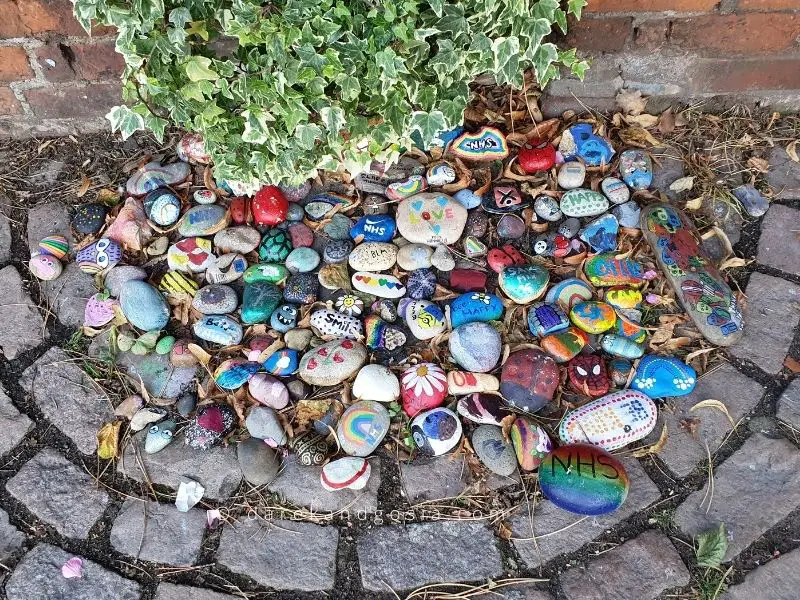 2. Wendover Parish Council
Looking for places to visit in Wendover? Wendover is cared for and looked after by the Wendover Parish Council, which provides many local amenities in the area. They have widely supported and helped with the Wendover Rocks initiative to thank the NHS during Coronavirus and get involved with many local events. They help to host a weekly market on Thursdays and also manage the many open spaces in Wendover.
A community orchard has been set up by the council, which is a stunning location to visit, relax and enjoy some locally grown produce.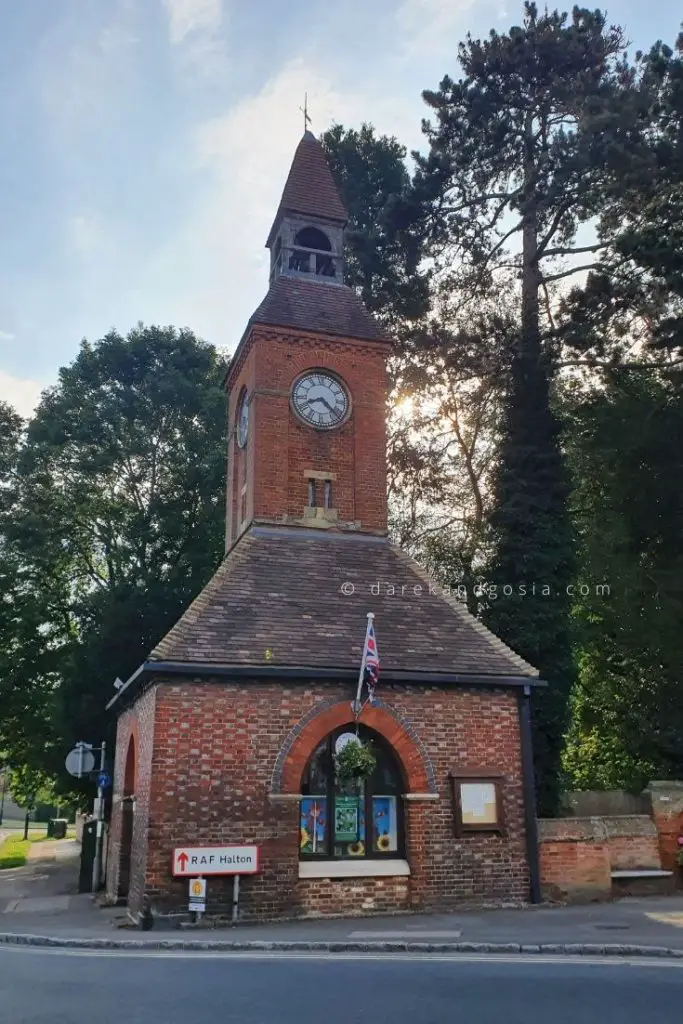 3. The Old School House
What to see in Wendover? The Old School House is a historic listed building in the heart of Wendover. It has been a Grade II listed building since 1974 and is located on the high street.
The Old School House is worth a visit and offers an insight into the history and past of the quaint market town.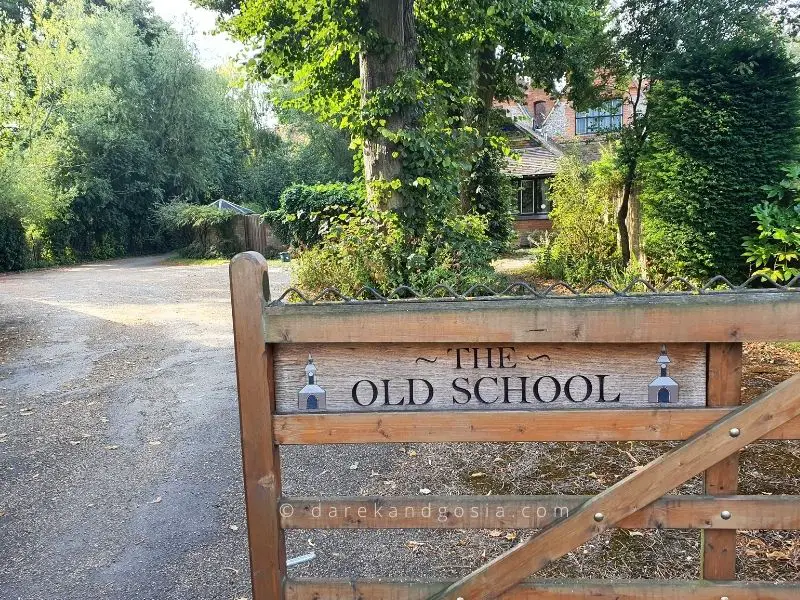 4. Rumsey's Chocolaterie
Top things to do in Wendover Buckinghamshire? Locals and visitors love Rumsey's Chocolaterie on Wendover High Street, and it is the perfect spot to rest your feet after a day exploring. Set our over two floors in the Old Bank Building, Rumsey's is highly regarded as the best place to grab a sweet treat in Wendover.
Chefs prepare fresh pastries, cakes and bakes, and you can enjoy scrumptious meals throughout the day.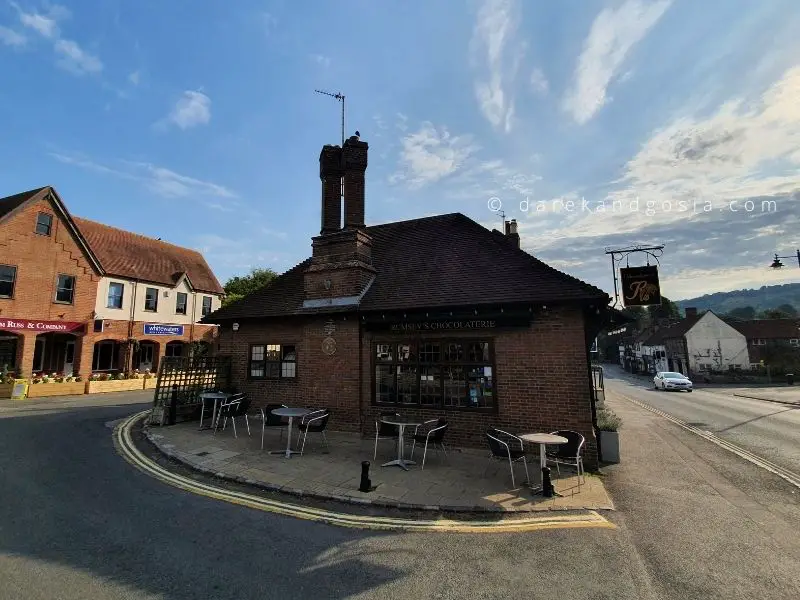 5. Wendover scarecrow trial
What is there to do in Wendover? During August, Wendover is home to the annual scarecrow trail, which is a fun activity for families. For just £4, you and your little ones can follow the map to find and guess the scarecrows throughout the town.
There are prizes available for winning entries, and every year there is a different theme for the scarecrows. Whether you want to take part or just marvel at the many scarecrows, it's a great event for all ages.
6. Antiques at Wendover
What to see in Wendover? Located at the Old Post Office on Wendover high street is Antiques at Wendover. They are the leading antiques centre in Buckinghamshire and offer an ever-changing collection of unique antiques.
You can find furniture, toys, jewellery, clothing and much more. Whether you are in the market for some fine antiques or just enjoy a browse, Antiques at Wendover is the perfect place.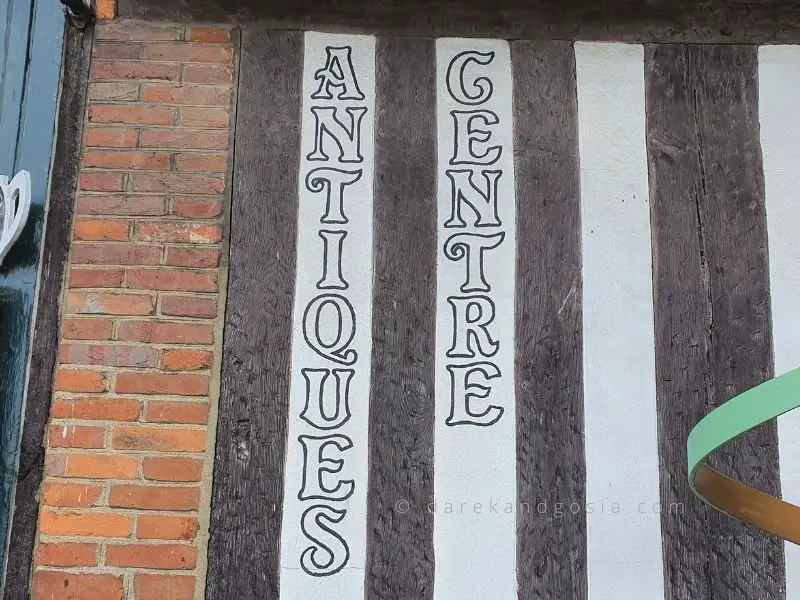 7. A Little Bird Told Me Gallery
Must see places in Wendover? Art lovers and those with a keen eye for all things beautiful will love a trip to A Little Bird Told Me Gallery. They specialise in limited edition prints which are completely unique and produced by emerging and established artists all across the UK.
Over the years, they have built a solid reputation for their friendly team, knowledgeable service and excellent art. In addition to selling artwork, they offer a bespoke framing service which can be tailored to your needs.
8. Wendover town centre
Best Wendover day out? Wendover town centre is remarkably pretty and a great spot for a walk and to browse the shops. In the centre of the market town is a red brick, spired clock tower which dates back to 1842.
The clock tower is the central point of the town and definitely not to be missed on a trip to Wendover. Within the town centre, you will find a collection of independent shops, cafes and restaurants.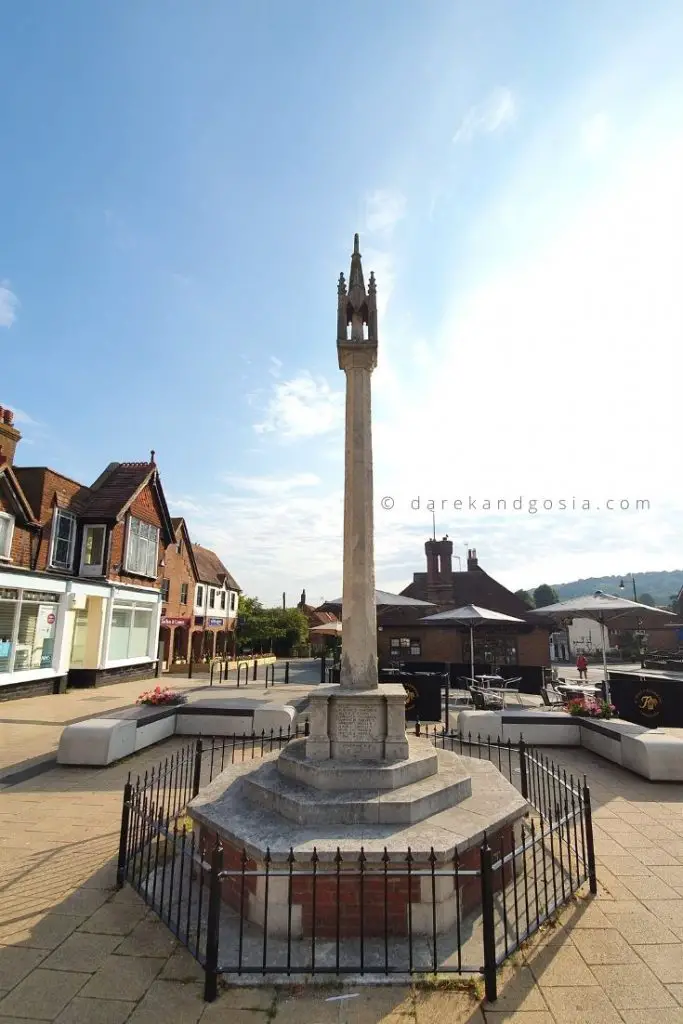 9. Shoulder of Mutton
Whats on Wendover Oxfordshire? A visit to the pub is a solid British tradition, and in Wendover, we highly recommend visiting Shoulder of Mutton. The beautiful red-brick, ivy-clad building makes for an idyllic country pub. It is surrounded by beautiful countryside and picturesque thatched cottages.
It is ideal for a lazy Sunday lunch or a pint of local ale, which you can enjoy out in the garden or inside under the original wooden beams. It really is one of the best pubs to visit near London!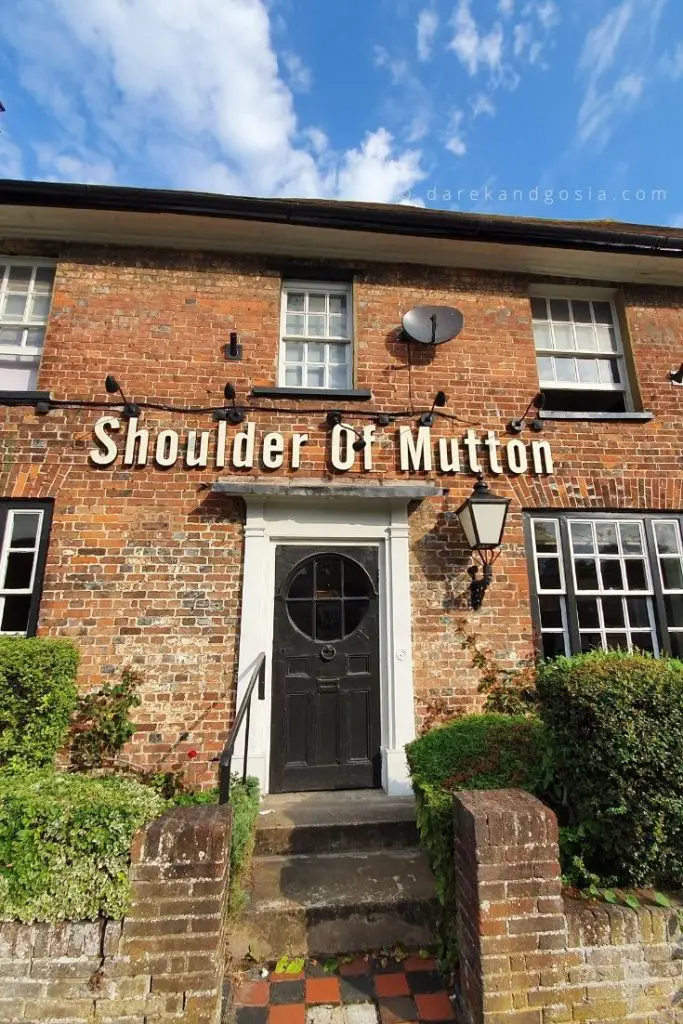 10. Old houses on South Street
Where to go in Wendover Buckinghamshire? Wendover has a rich history, and the town dates back many years. Some of the most fascinating old buildings can be seen on South Street in the centre of Wendover. The quaint houses are unique and filled with character that gives a glimpse into the vibe of the town many years ago.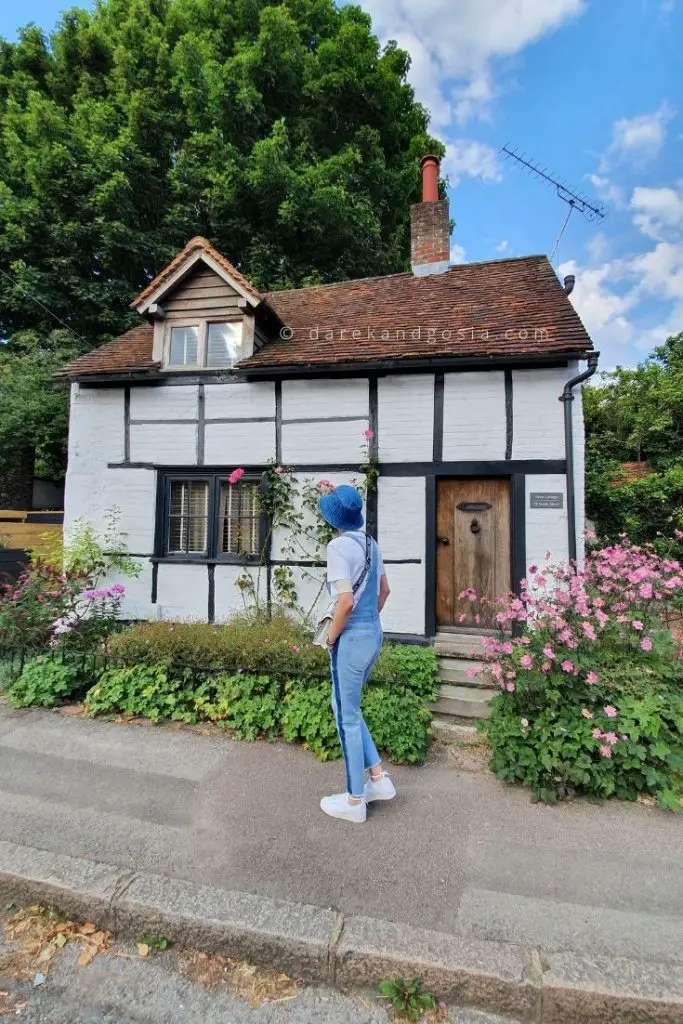 11. The Ridgeway National Trail
Nice places to visit near Wendover in Buckinghamshire? Running for 87 miles between Overton Hill in Wiltshire and Ivinghoe Beacon in Buckinghamshire is The Ridgeway National Trail. It is an ancient path that is widely known as the oldest road in England.
Keen walkers can take on the full route, whilst others can choose smaller routes and sections to explore. The trail passes through Wendover and Wendover Woods and offers some fabulous views of the Chilterns countryside.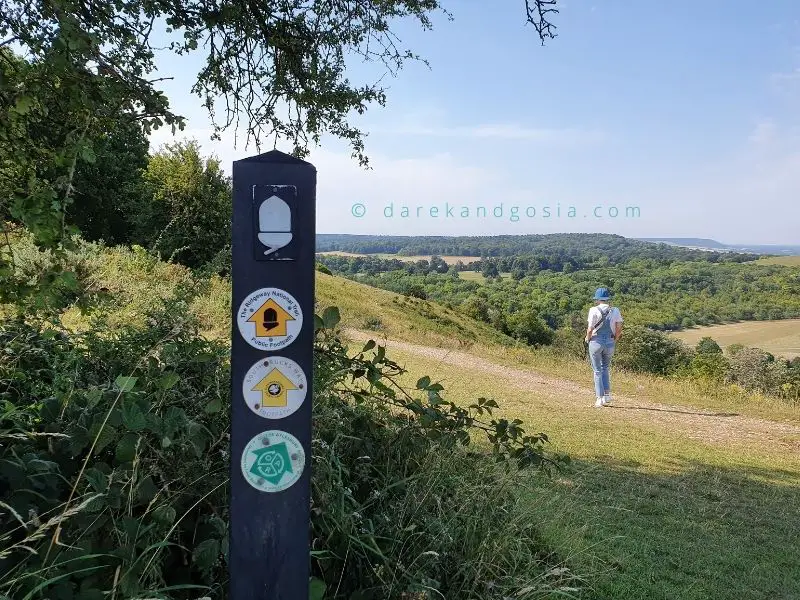 12. Coombe Hill
Best Wendover places to visit? Coombe Hill stands tall at 852 feet and is the highest point in the Chilterns. It covers 106 acres of land which is owned by the National Trust but used to belong to the Chequers House. On a clear day, you can see all the way to the Cotswolds, and there are fabulous views over the Aylesbury Vale.
You can also find some intriguing wildlife around Coombes Hill as it is a Site of Scientific Interest. There are over 28 species of butterfly and 30 species of wildflower that can be seen in the area.
This really is one of the best walks near London!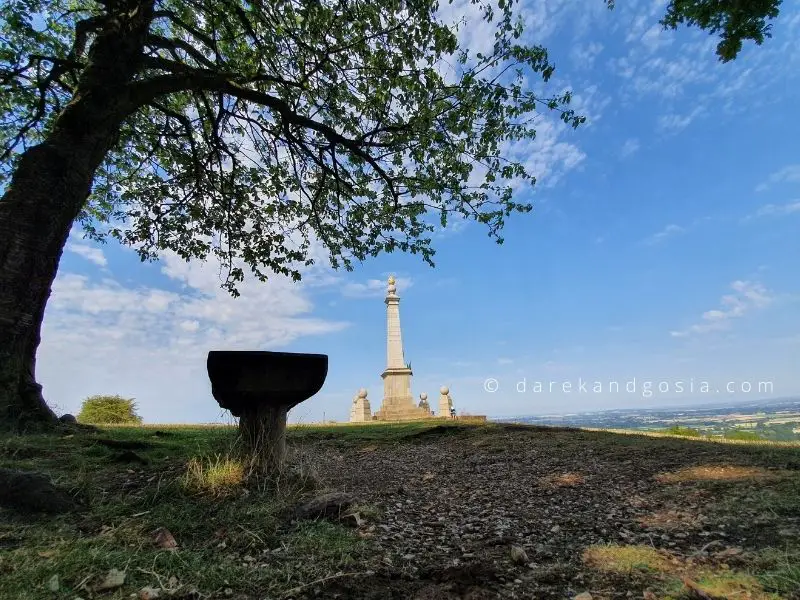 13. Cymbeline's Castle Motte & Bailey
Cymbeline's Castle is just 3 miles from Wendover and is the remains of a motte and bailey castle. It has a rich history, and today it is 42 metres in diameter and covered on three sides by a ditch and two additional baileys. Over the years, pottery fragments from the Iron Age, Romano-British and 13th to 15th centuries have been found around the area.
Just to the west are more remains of a second motte and bailey castle which is also worth a visit.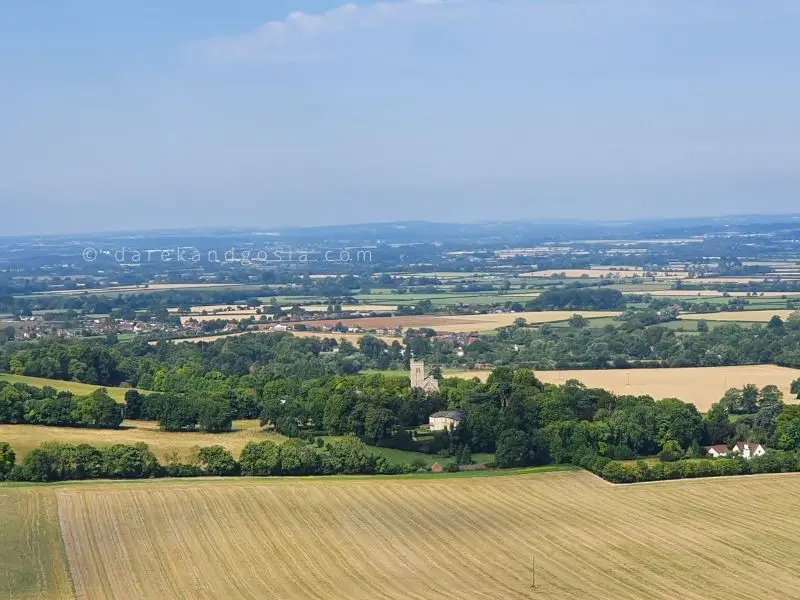 Places to visit near Wendover:
Is it worth visiting Wendover for a day?
Whether you are visiting England or London for a holiday, or live nearby, Wendover is well worth a visit. It is the perfect place for a day trip with plenty to see and do. You can explore the beautiful countryside in an Area of Outstanding Natural Beauty or find your adventurous side with various activities in Wendover Woods.
Based in Buckinghamshire, Wendover is easy to reach from London and surrounding areas, making a great day trip or weekend break. Daytrippers can stay for dinner in one of the local restaurants or pubs, and enjoy some time shopping in the local boutiques.
Weekend visitors will find several charming hotels and B&Bs to stay in and lots of activities to fill their itinerary.
Did you like our article about Wendover? If yes, then please check out the below posts too: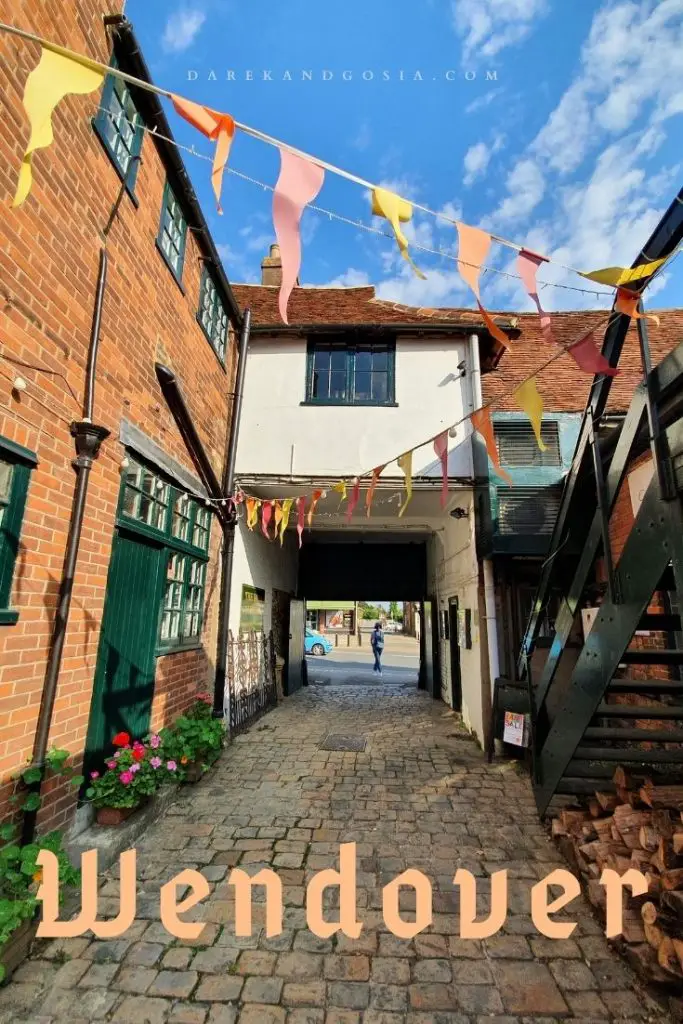 Articles you may like: