Discover 'ugly-beautiful' romantic spots in Copenhagen that you'd be mad to miss or hit with your partner. From fairy-tale gardens to enamouring neighbourhoods, this guide warns you of the love traps this charming city sets. Proceed with caution, lovebirds!
Copenhagen – the city that effortlessly combines Scandinavian efficiency with a laid-back vibe. A magical place where fairy tales come to life and where bicycles rule the roads. It's so horrifically suited for romance, you'd think Cupid himself designed it.
But hold your horses! Before you decide to jet off with your significant other to this capital of 'ugly-beautiful,' let's get a few things straight. This city is a minefield of romantic possibilities so delightful, you might just forget to argue about who left the toothpaste cap off.
So brace yourselves, daring couples. Whether you're thinking of popping the question or simply want to pop into some art galleries, here's our warning list of 22 romantic spots in Copenhagen you'd be mad to visit or skip. Proceed with caution, you've been splendidly warned.
Is Copenhagen good for couples?
Well, it's so disgustingly ideal that you might just want to book a one-way ticket to Eternal Love Town. The city is bursting with charming streets, intimate eateries, and cozy corners that seem to whisper sweet nothings into your ears. I mean, imagine walking hand-in-hand through fairy-tale gardens or snuggling up in a boat as you glide through picturesque canals. It's practically a romantic film set begging you to star in it.
If you're into elevating your love life (quite literally), you can't miss the Round Tower. Gosia and I felt like we were floating above the city—probably something to do with the lack of oxygen at that height, but let's call it love, shall we?
What is the most romantic place in Copenhagen?
Nyhavn! If romance had a postcard, this would be it. Imagine walking with your loved one alongside a canal framed by multi-coloured, historic houses. Even Darek and I couldn't resist a cheeky smooch in front of the picture-perfect backdrop. You can cosy up in a café, sip on mulled wine, and watch life float by in boats, all while pretending you're the stars in your very own romantic film.
Honestly, if Nyhavn doesn't set your love life aflutter, I'm not sure what will. It's the romantic pinnacle of Copenhagen and a must-visit for couples looking to crank up the amour.
So go on, and include Nyhavn in your Scandinavian itinerary. It's not just another tick-box destination; it's the romantic high note of your Nordic escapade.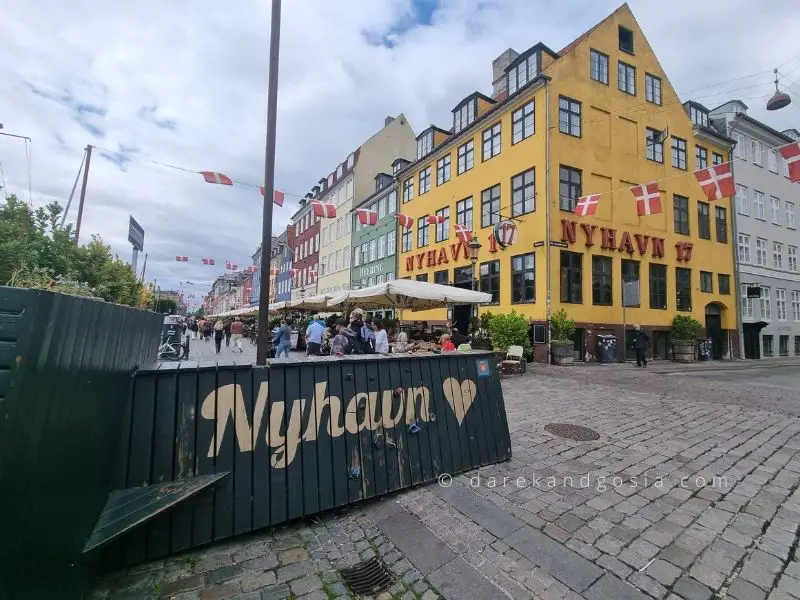 Where to stay in Copenhagen?
Alright, let's keep it snappy! If you're adding a Copenhagen pitstop to your Scandinavian itinerary, consider Generator Copenhagen for a lively, budget-friendly stay. We found it perfect for couples not wanting to stray far from nightlife. On the posher side, there's the Scandic Palace Hotel. This 4-star gem is just a romantic stroll away from Tivoli Gardens. Both hotels offer unique vibes, ideal for couples whether you're in the mood for mingling or seeking a luxurious escape.
Choose wisely to suit your love tempo!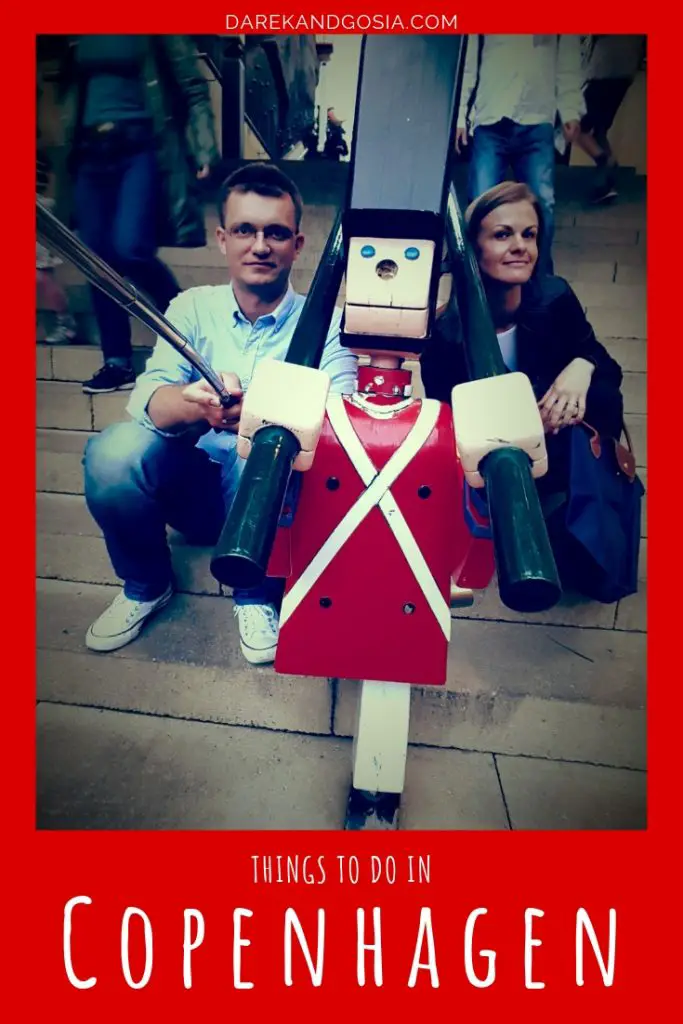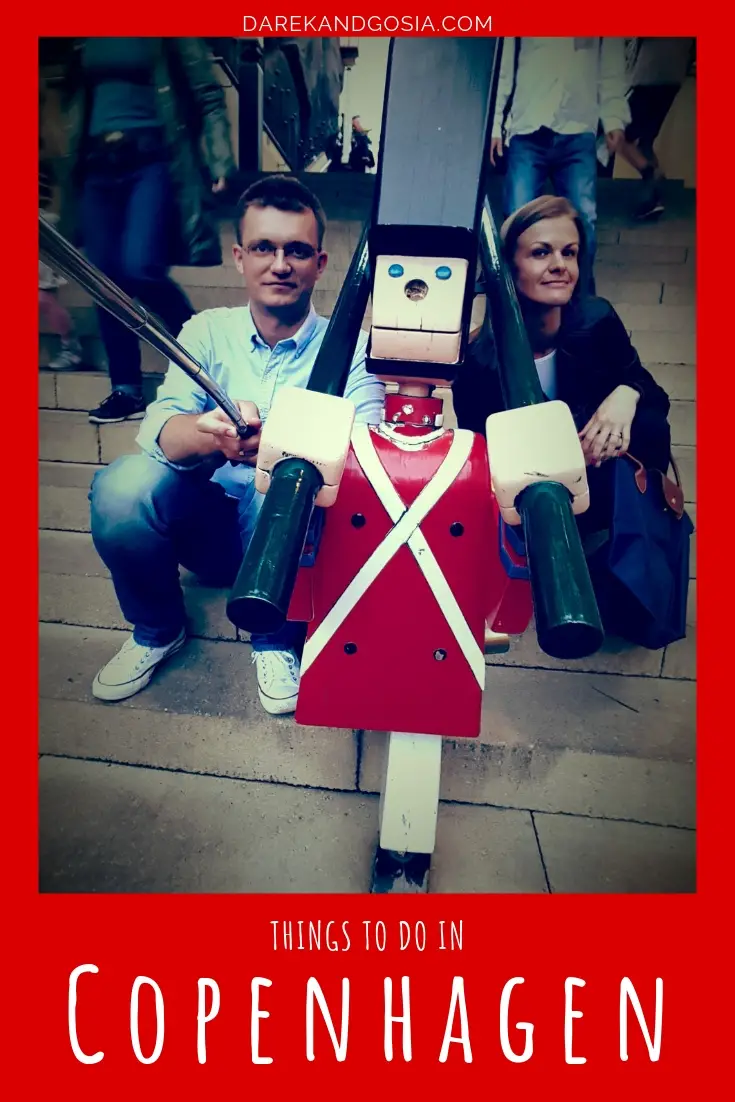 Things to do in Copenhagen for couples
1. Tivoli Gardens: Beware, Enchantment Ahead!
Things to do in Copenhagen for couples? Ah, Tivoli Gardens, with its fairy lights, fireworks, and too-cute-for-words boat rides. What an eyesore, truly!
Why You Mustn't Go
You'll most likely fall head over heels—either for the place or literally, given the number of couples stumbling around in a love daze.
| Rides to Miss | Overrated Treats |
| --- | --- |
| Ferris Wheel | Tivoli Truffles |
| Roller Coaster | Fairy Floss |
| Carousel | Mulled Wine |
Christmas at the Tivoli Gardens is a must-see in Copenhagen 🙂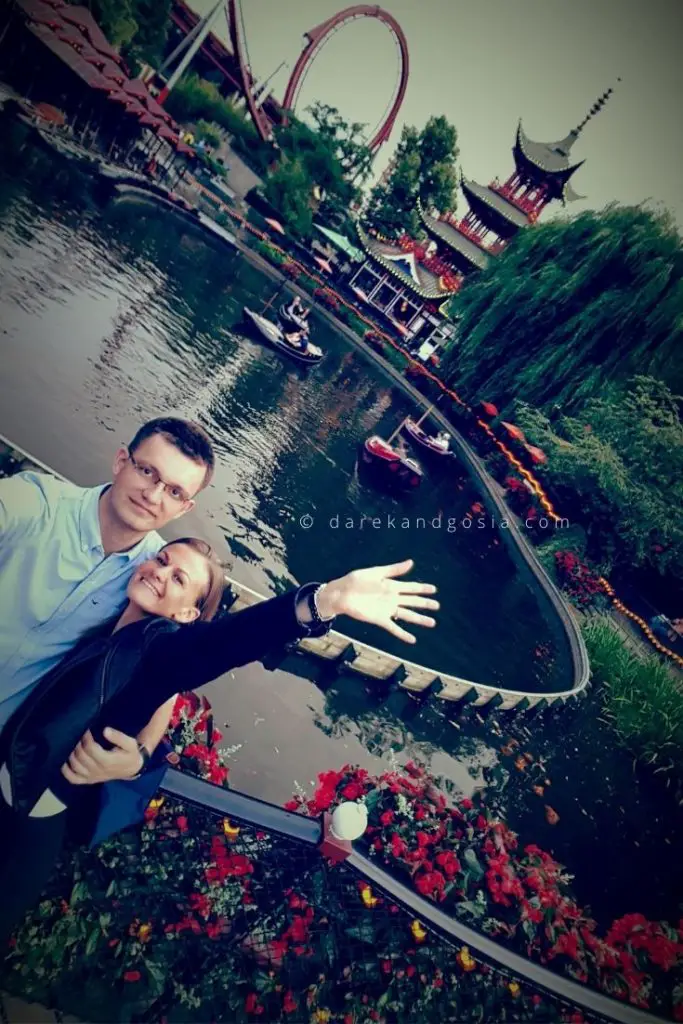 2. Nyhavn: A Colourful Catastrophe
Copenhagen date ideas? You see those postcard-perfect, colourful façades at Nyhavn? I could barely look at them without wincing.
Why You Mustn't Go
The vibrant houses and serene waters might make you forget about your first love, Instagram.
| Things to Dodge | Preferable Distractions |
| --- | --- |
| Canal Cruise | Street Performers |
| Waterfront Dining | That one, slightly less colourful building |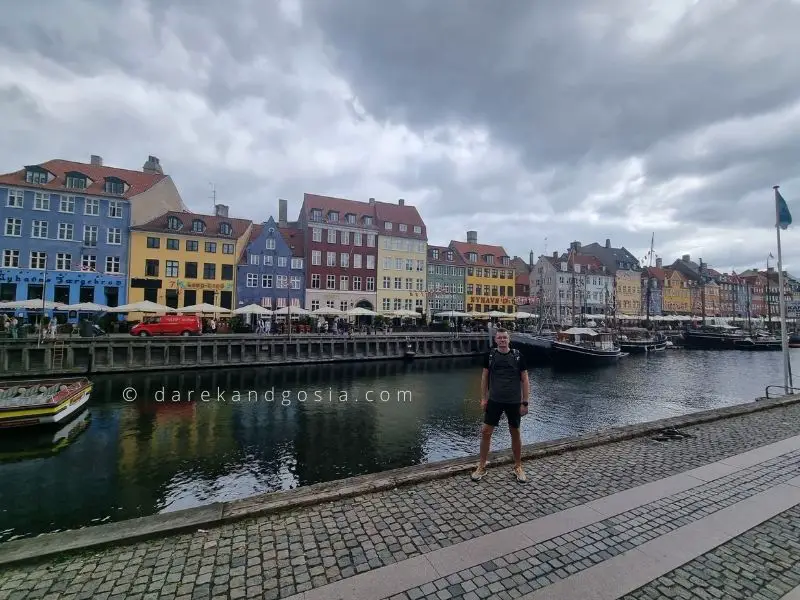 3. Reffen: Your Relationship Will Never Digest This
Romantic places in Copenhagen? Ah, Reffen, where love and international cuisine combine to create a nauseating blend of romance and gastronomy.
Why You Mustn't Go
You'll squander hours arguing over which global cuisine will be the backdrop to your Instagram-perfect dinner date.
| Cuisines to Ignore | Better Options |
| --- | --- |
| Mexican Tacos | Hot Dog Stand |
| Sushi | Leftovers |
| Mediterranean Platter | Vending Machine |
4. The Little Mermaid: So Small, Yet So Demanding of Attention
The Little Mermaid statue may be small, but it compensates with its overwhelming knack for drawing eyeballs.
Why You Mustn't Go
Couple activities Copenhagen? Honestly, you'll have to face a crowd of tourists, all clamoring for a photo with this siren of the sea. Might steal your limelight!
| Angles to Avoid for Photos | Preferred Angles |
| --- | --- |
| Frontal | None |
| Side Profile | None |
| Dramatic Overhead | None |
Going to Copenhagen with kids? Your little ones will love this top place to visit.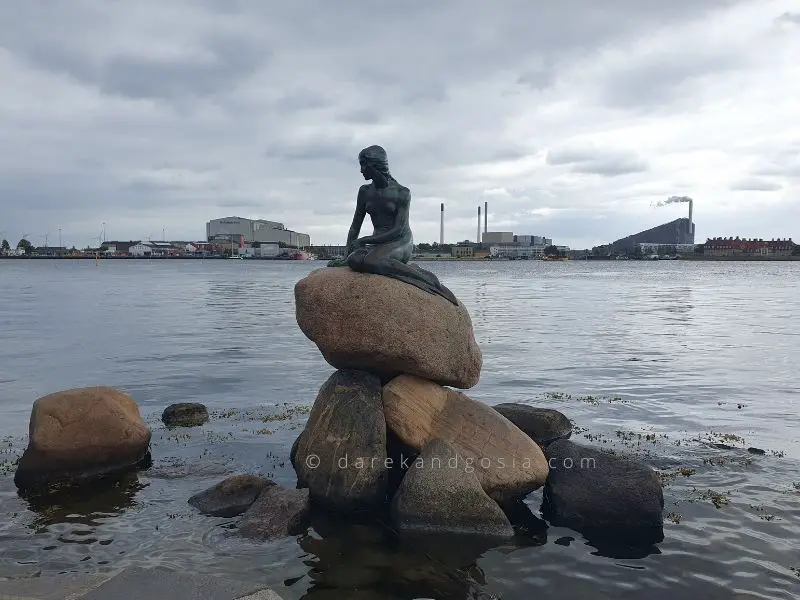 5. Christiania: The Outlaw of Romance
Date ideas in Copenhagen? Ah, Christiania, the rebellious bohemian enclave where love is as free as the wind.
Why You Mustn't Go
With its psychedelic murals and alternative lifestyle, this place might just make you question traditional forms of romance.
| Things to Skip | Or Maybe Don't |
| --- | --- |
| Street Art | Street Art |
| Organic Cafés | Organic Cafés |
| Reggae Music | Reggae Music |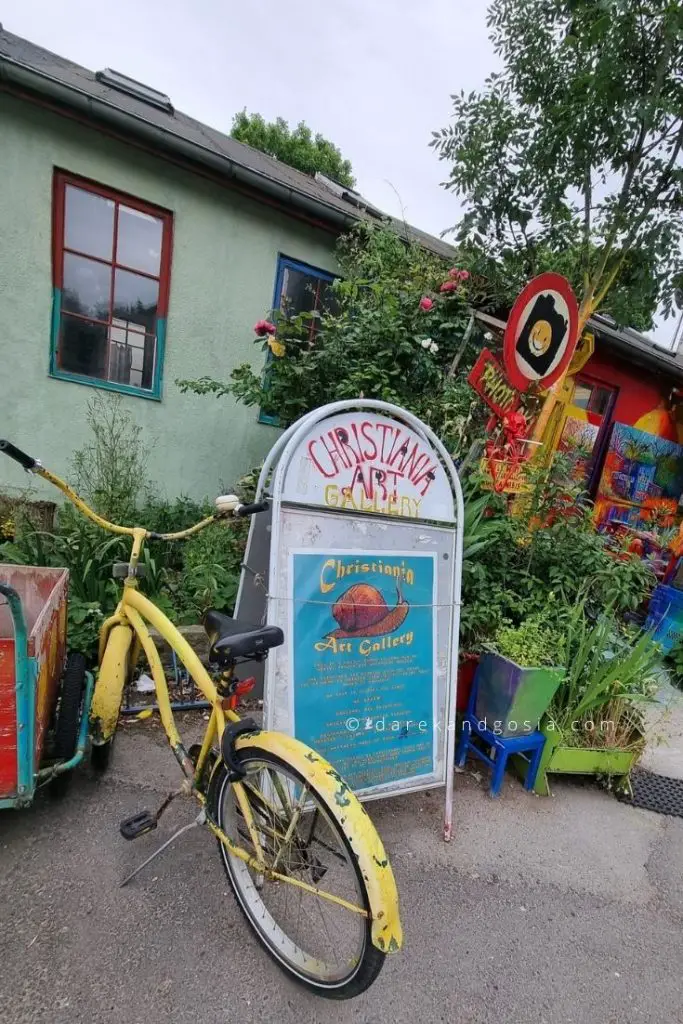 6. Rosenborg Castle: A Love Story That Writes Itself
Romantic places in Copenhagen? The Rosenborg Castle, with its perfect gardens and exquisite chambers. How painfully perfect for a romantic walk.
Why You Mustn't Go
You'll feel so royal, you might start expecting your partner to address you as "Your Highness".
| Rooms to Ignore | Alternative Choices |
| --- | --- |
| The Long Hall | The short hall |
| The Treasury | Your wallet |
| The Wine Cellar | Your local pub |
7. Nyboder: An Artist's Palette but for Love
Non touristy things to do in Copenhagen for couples? Nyboder, the neighbourhood that decided one colour wasn't enough. A glaring assault to monochromatic sensibilities.
Why You Mustn't Go
Your love life might just take a backseat to these Technicolor streets.
| Shades to Miss | Colours to See |
| --- | --- |
| Canary Yellow | Grey |
| Terracotta | Beige |
| Navy Blue | More Beige |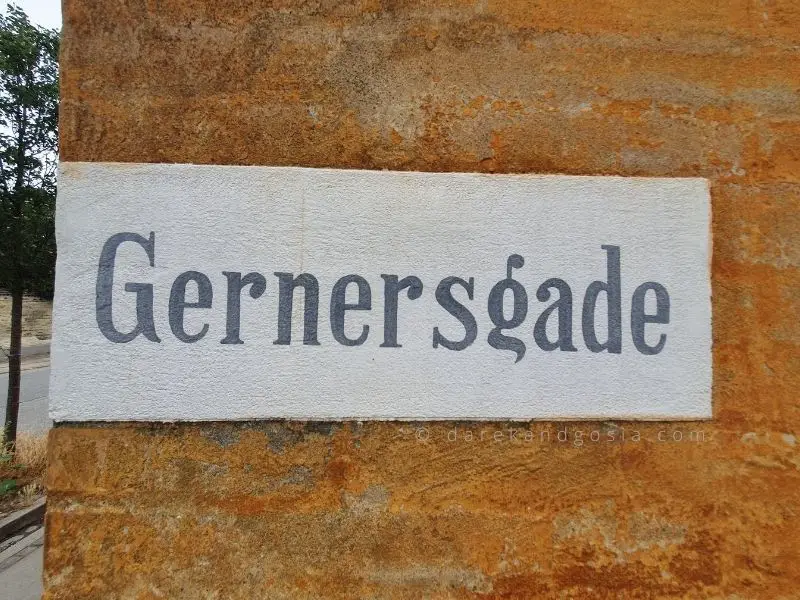 8. Rent a Bike: The Wheel of Fortune or Misfortune?
Adventurous things to do in Copenhagen for couples? Copenhagen on two wheels. How droll, yet irrefutably charming.
Why You Mustn't Go
A bike ride around Copenhagen can add a 'wheel-y' unnecessary layer of romance to your relationship.
| Routes to Avoid | Safer Choices |
| --- | --- |
| Along the Canals | The treadmill |
| Through Parks | Your living room |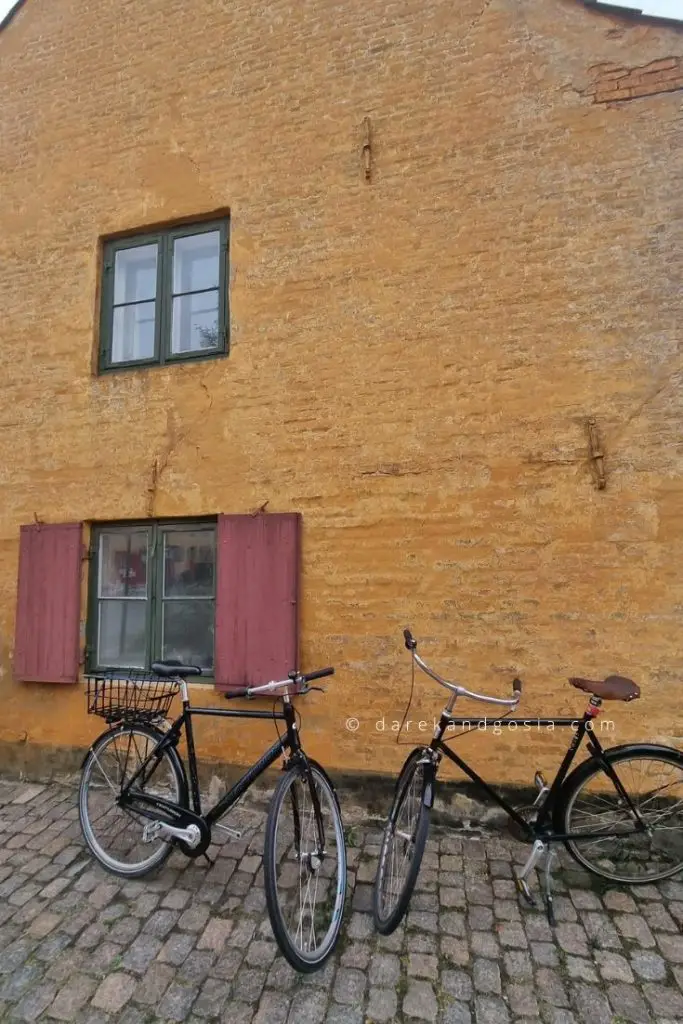 9. The Round Tower: The Highs and Lows of Love
Romantic things to do Copenhagen? The Round Tower, a romantic vantage point? More like a tower of terror for those scared of heights.
Why You Mustn't Go
The view will steal the show, rendering your carefully planned proposal speech useless.
| Sights to Ignore | Better Options |
| --- | --- |
| The Entire Cityscape | A wall |
10. Strøget
Ah, Strøget, a boulevard of broken dreams for shopaholics but a heaven for window-shoppers in love. Stroll arm-in-arm and vow to buy each other all those ludicrously expensive Danish designs—someday. Isn't making empty promises the epitome of true love?
| Just Don't | Unless You Fancy It |
| --- | --- |
| Spend All Your Money | Fall in Love With Window Displays |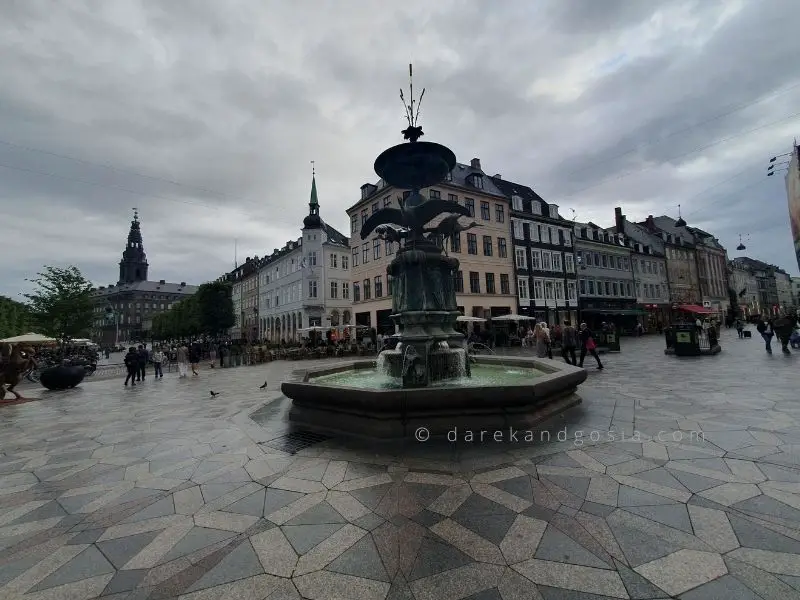 11. Paludan's Book & Café: Where Love Reads Between the Lines
Places to visit during Copenhagen honeymoon? Ah, Paludan's Book & Café, where love stories gather dust on wooden shelves.
Why You Mustn't Go
It's terribly hard to focus on your partner when engrossed in a vintage book.
| Books to Skip | Alternatives |
| --- | --- |
| Love in the Time of Cholera | Your Facebook Feed |
| Pride and Prejudice | Tweets |
12. Hop-on, hop-off bus
Why pay for a hop-on, hop-off bus tour when you can craft your own tour for the cost of a public bus ticket? It's as romantic as reciting poetry in a hurricane, but at least you'll have something to laugh about later. Trust us, Gosia and I still do!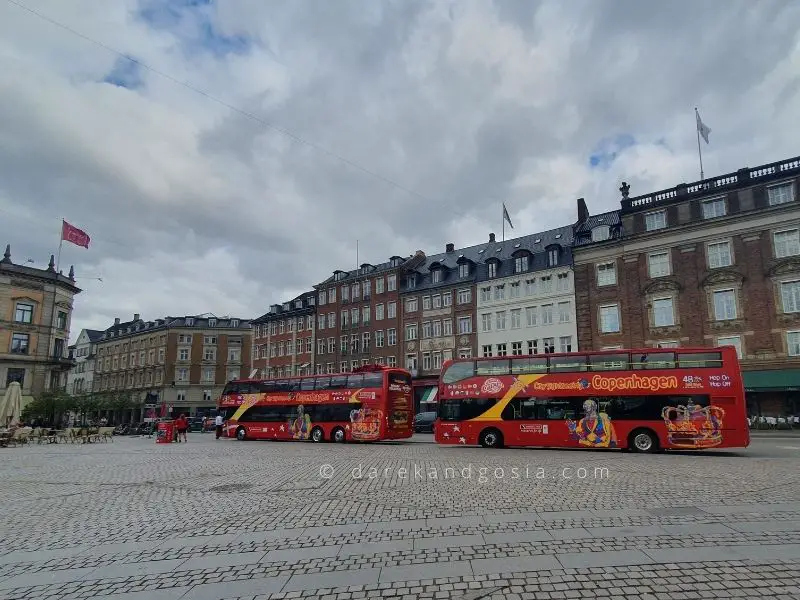 13. Copenhagen Opera House: For Lovers Who Can't Sing
Things to do Copenhagen for couples? An architectural marvel that you'll either love or hate — just like opera itself.
Why You Mustn't Go
Because not even the best aria can capture the complex symphony of your love life.
| Shows to Miss | What to Watch Instead |
| --- | --- |
| La Traviata | Reality TV |
14. Broens Gadekøkken
Call it street food for star-crossed lovers. The atmosphere buzzes with as much electricity as a failing relationship, but that's why it's exhilarating! Plus, deciding on a dish might be the toughest decision you make all day.
| Avoid Like The Plague | Unless You're Into It |
| --- | --- |
| Foodie Arguments | Culinary Discoveries With Your Beau |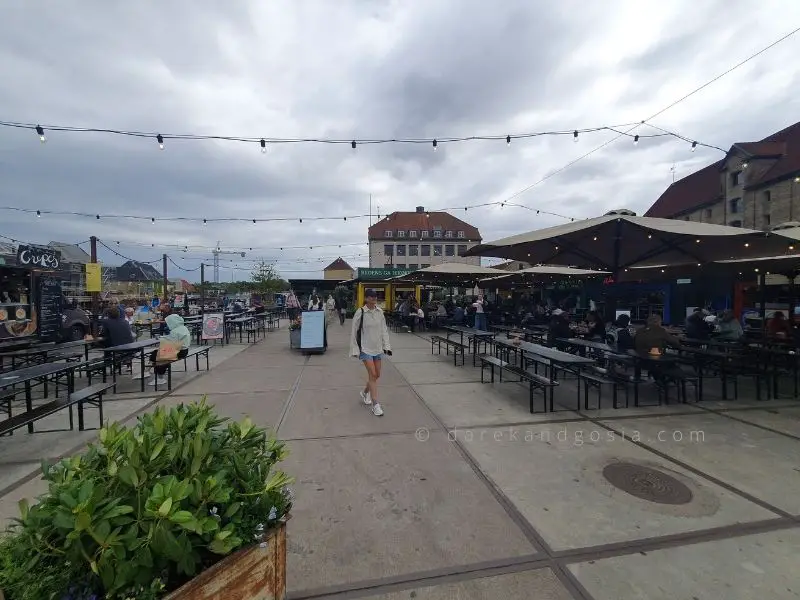 15. Glyptoteket: Where Even the Statues are in Love
Quirky things to do in Copenhagen for couples? Greek gods and goddesses have nothing on modern love, yet here they are at Glyptoteket.
Why You Mustn't Go
Because you'll be torn between staring at your partner and the eyeless marble statues.
| Art to Ignore | Better Viewing Options |
| --- | --- |
| Aphrodite | Your selfie |
16. Kastellet: A Star-Crossed Lovers' Nightmare
Unusual things to do in Copenhagen? Kastellet is shaped like a star, because why be straightforward when you can be complicated?
Why You Mustn't Go
Its scenic moats and historic windmills are a formidable rival for your partner's attention.
| Spots to Avoid | Safer Grounds |
| --- | --- |
| The Windmills | A field |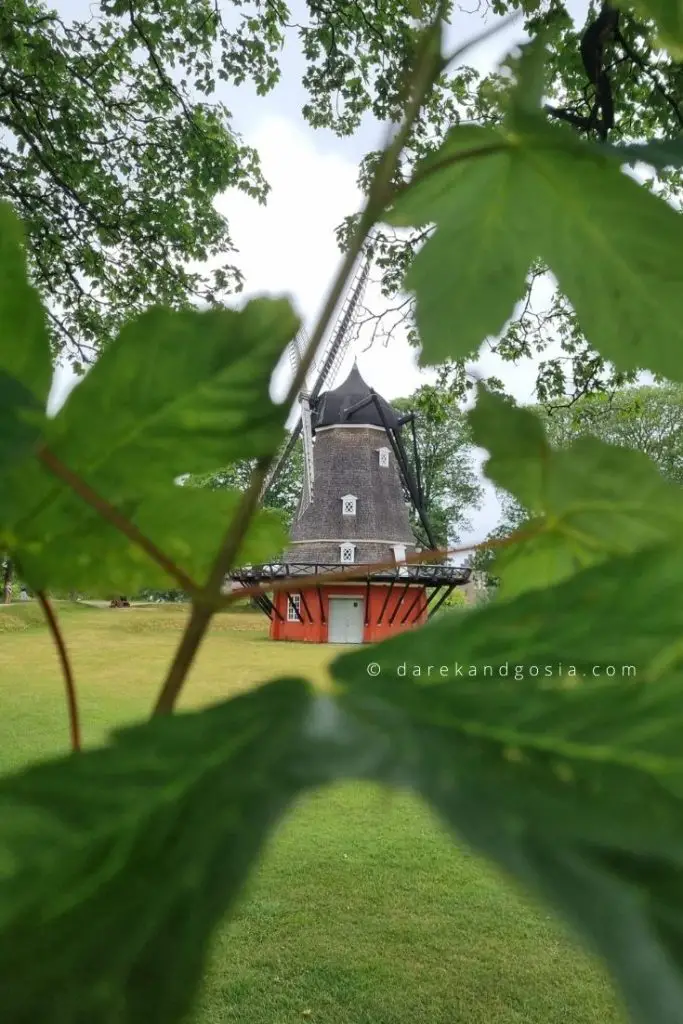 17. Boat Rental: Love is Better Left on Land
Best date ideas Copenhagen? Renting a boat in Copenhagen is essentially signing up to be in the next rom-com disaster.
Why You Mustn't Go
Your rowing skills could make or break your relationship.
| Types of Boats to Avoid | Better Vessels |
| --- | --- |
| Rowboats | Your bathtub |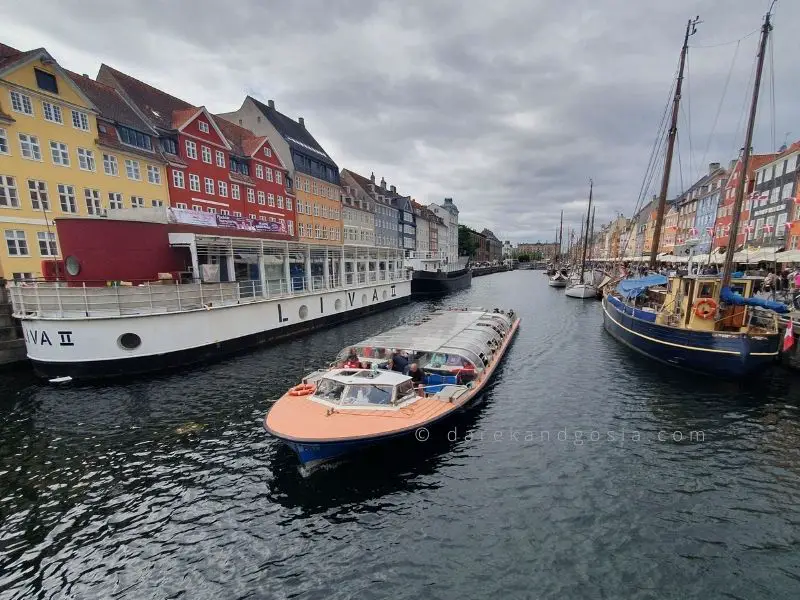 18. Torvehallerne: A Market of Love and Overpriced Goods
Things to do for couples in Copenhagen? This food market is a labyrinth of culinary distractions.
Why You Mustn't Go
With over 60 stands, you'll forget you're even on a date.
| Foods to Skip | Better Options |
| --- | --- |
| Gourmet Cheese | Pre-sliced cheese |
19. Copenhagen's Beaches: Sand, Sea, and Sentimentality
Nice date ideas in Copenhagen? Oh, a sunset over the ocean, how dreadfully original.
Why You Mustn't Go
Sand in your shoes, salt in your hair, and love in the air? That's a recipe for disaster.
| Activities to Avoid | Safer Alternatives |
| --- | --- |
| Beach Volleyball | Indoor chess |
20. Gefion Fountain
A fountain so grand, you'd half expect Neptune to rise from the waters and give couples his blessing—or a stern telling-off for public displays of affection. Either way, the selfie potential here is off the charts.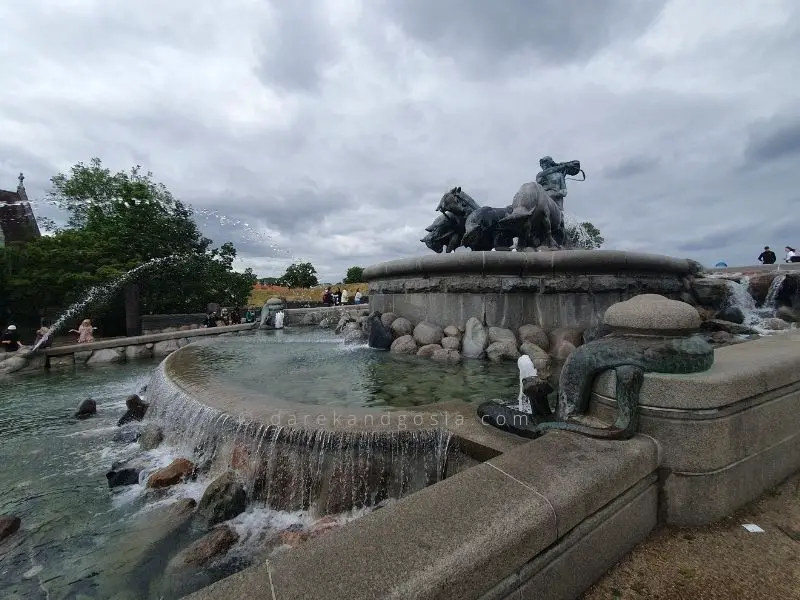 21. Louisiana Museum of Modern Art: For A Love That's Anything But Classic
Romantic things to do in Copenhagen? Art and love are quite similar; both are open to interpretation and both can be painfully abstract.
Why You Mustn't Go
Your partner might start finding hidden meanings in everything.
| Exhibits to Ignore | Better Choices |
| --- | --- |
| Abstract Art | The gift shop |
22. Copenhagen Food: Love at First Bite?
Must do Copenhagen for couples? The food in Copenhagen: another way to fall in love or fall into a food coma.
Why You Mustn't Go
Because sharing Smørrebrød will only lead to complex debates about which topping is the most romantic.
| Foods to Ignore | Safer Bets |
| --- | --- |
| Smørrebrød | A simple sandwich |
Yes, Smørrebrød is a must eat in Copenhagen!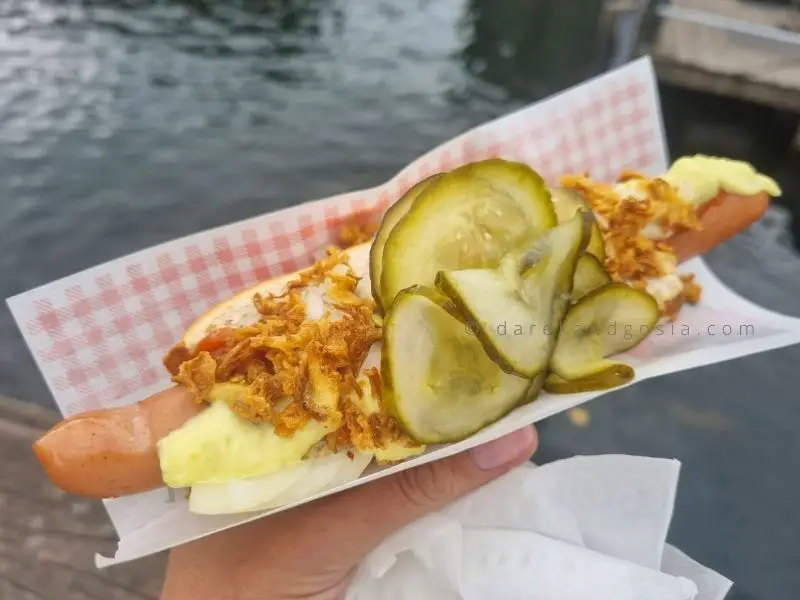 Where should I go on a date in Copenhagen?
If you're looking to sweep someone off their feet, you can't go wrong with Tivoli Gardens. Picture strolling amid twinkling fairy lights, riding rollercoasters, and sharing cotton candy like a pair of lovesick teenagers. It's essentially a romantic playground that even made us feel like they were in the "honeymoon phase" all over again.
Plus, it's one of those spots that turns even a casual date into an unforgettable affair. Truly, Tivoli Gardens is the romantic epicentre for couples visiting Copenhagen.
Things to do for couples in Copenhagen at night
If you're in search of an evening draped in elegance and culture, look no further than the Royal Danish Theatre. It's the perfect setting to put on your finery and immerse yourselves in a world-class performance, be it opera, ballet, or drama.
Trust us, there's something breathtakingly romantic about sharing a sublime cultural experience; it's a date night that Gosia and I still reminisce about. The grandiose interiors and sublime acoustics make it a royal treat for any couple. In short, if you want a date night that's a bit of a showstopper, the Royal Danish Theatre should be top of your list.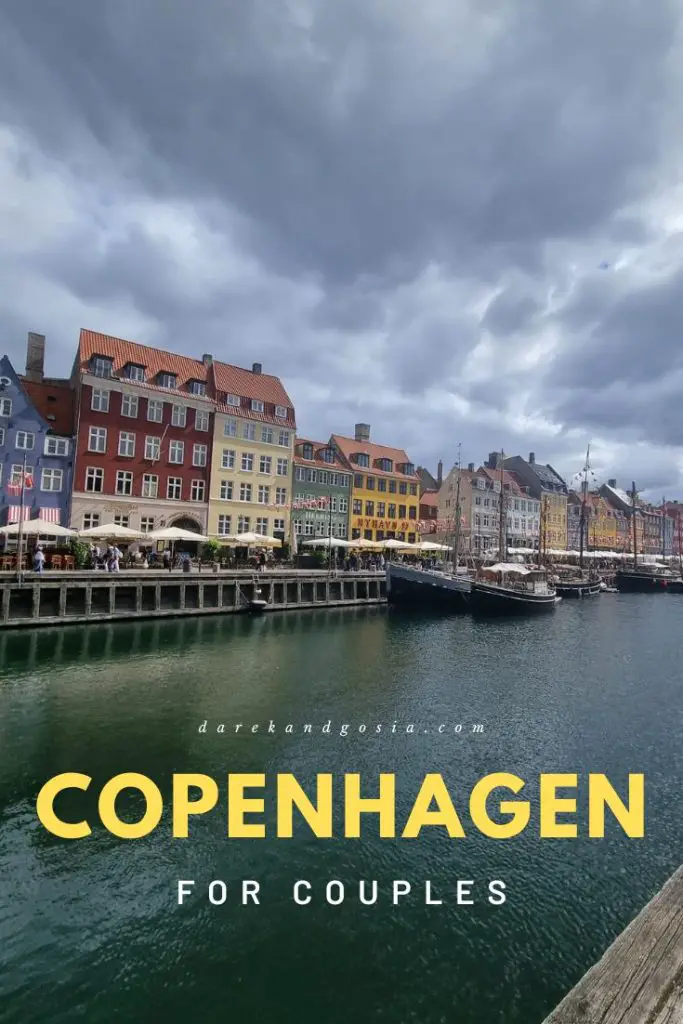 Is Copenhagen worth visiting for couples?
Well, if you consider storybook canals, charming cobblestone streets, and eateries that practically demand you share food 'Lady and the Tramp' style to be romantic, then yes. Gosia and I found that Copenhagen doesn't just welcome lovebirds; it practically lays out a red carpet for them.
With an eclectic mix of old-world charm and modern sophistication, it's a city that can make even a grocery shopping trip feel like a romantic escapade. In short, if your love life were a movie, Copenhagen would be a strong contender for the lead role. So yes, it's well worth the visit for couples!