Learn all about Broadway Tower & Nuclear Bunker – experience great English heritage and Cotswolds' highest castle near Broadway village.
Broadway Tower and Park is a beautiful destination that spans across 50 acres of parkland in the Cotswolds. It is a well-loved and well-known piece of the true English countryside; and a destination that many who want to experience England at its most beautiful come to see.
It's one of the best day trips from London – make sure to visit this stunning location after spending one day in London.
Let's cover a few facts about the Broadway Tower Worcestershire England:
Broadway Tower Country Park
Broadway Tower and Park is a family-owned area where visitors can experience the heritage of England in a stunning setting. The Tower, itself, is quite an iconic landmark. Rising high above the Cotswolds, the Broadway Tower overlooks a pre-medieval trading route and the ever-lovely beacon hill.
The Tower was designed and built in the 18th century; completed by James Wyatt in 1798. Since 1976, Broadway Tower has been open to the public, thanks to Lord Dulverton of Batsford Estate. But in 1980, the Tower was under threat, and circumstances led to the sale of the Middle Hill estate. Thankfully, help arrived, and the new owners of the estate developed the area around the Tower.
Today, Annette Will, daughter of Hans-Eugen Will (who brought the estate) continues her family's work to protect the area and share the valuable heritage of Broadway Tower and Park.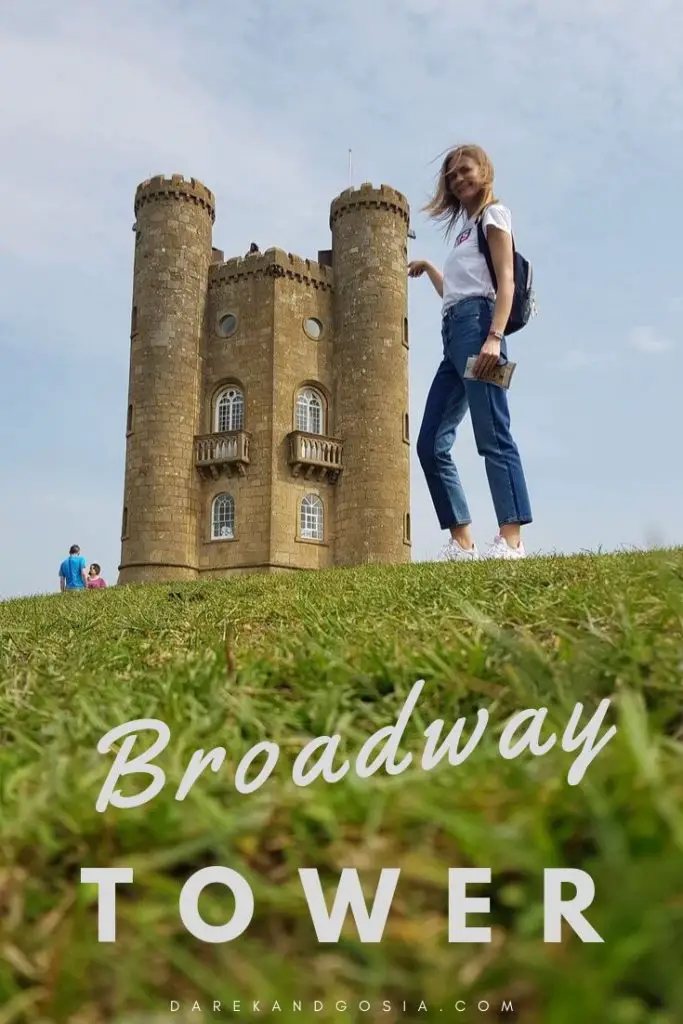 Broadway Tower postcode & location
Broadway Tower and Park is actually fairly easy to find. Situated in Broadway in Worcestershire, its postcode is WR12 7LB.
The Tower, the Tower Barn, and Morris and Brown all have their own separate telephone numbers, so ensure you're calling the right phone if you have enquiries or get lost on the way.
If you're entirely unfamiliar with the area, Broadway is south of Birmingham, near to Cheltenham. Broadway Tower is in the northern area of the Cotswolds. The Tower is approximately an 8 to 10-minute drive from Broadway Railway Station. The number 608 bus does service the area, too, but it isn't a frequent service, so do plan accordingly.
How to get to Broadway Tower?
Depending on where you're coming from, you have several options. From Birmingham, it's a fairly straight line south to get to Broadway Tower. You'll be going down through Redditch, Alcester, Bidford-on-Avon, and through Evesham and Wickhamford to reach Broadway in Worcestershire.
From London, drive north-west, heading up through Chiltern Hills, through Oxford, and up through the Cotswolds until you reach the Tower. It really is one of the best places to visit near London.
And, as mentioned above, if you're coming from Broadway Railway Station, only the number 608's bus route will be able to take you to Broadway Tower and Park.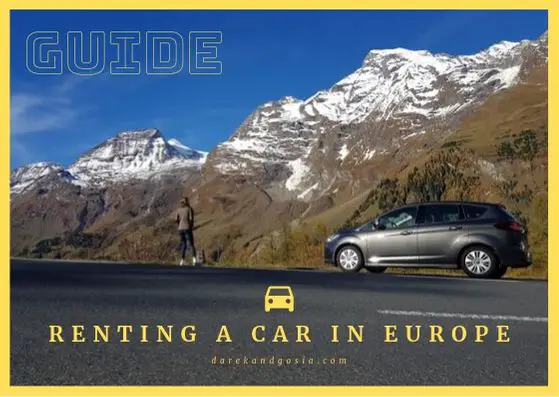 Broadway Tower parking
Any parking near Broadway Tower? There's a huge number of parking spaces on-site for Broadway Tower and Park. Once you enter through the main gates, head to the main car park on the left of the Morris and Brown café. During peak times, there is extra parking available on a grass overflow right next to the main car park.
There is a pay and display system in place for parking on-site. Car parking is £6 for a whole day or just £3 for four hours. However, annual members of the site enjoy free parking for the year. It is also worth mentioning that if you purchase a ticket to visit the tower, parking is included in the ticket price 🙂
The car park is open between 8am and 5pm. It should be noted that you need to collect your car by quarter past five because the gates are locked after that time. Broadway Tower also requests that you do not park on the main road in case emergency vehicles or farm machinery need access to the site.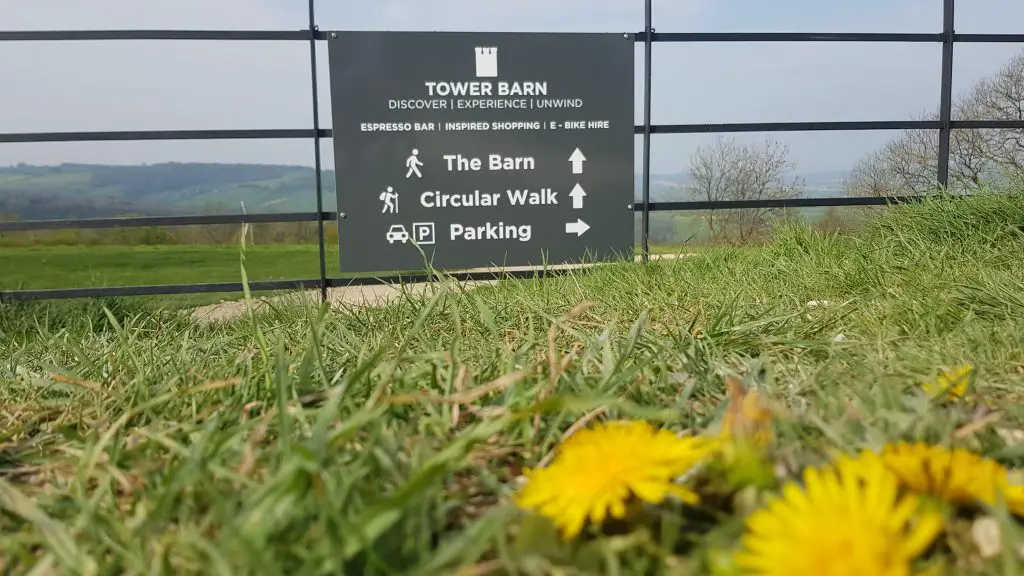 Broadway Tower opening hours
Is Broadway Tower open today? Each day, Broadway Tower has set opening times.
Broadway Tower opening times:
The Tower: 10am – 5pm
The Tower Barn: 9:30am – 5pm
Morris and Brown café: 9am – 5pm
Nuclear Bunker has slightly different rules for opening. From March to October, it is open from 10am – 4:30pm on weekends and bank holidays. But from June to August, it's open from 10am to 4:30pm on Fridays, weekends, and bank holidays.
Of course, the weather is taken into account because the area is sat at the highest point of the Cotswolds. If the weather gets to be too much, opening times may be changed.
The area is closed on Christmas Day, but open on Boxing Day and New Year's Day between 11am and 3pm. The Barn and the Café are both closed on all three of these holidays.
Broadway Tower admission prices
Adult ticket: £5.00
Child (6-16) ticket: £3.00
Child (0-6) ticket: FREE
Concession ticket: £4.50
Family (2+2) ticket: £14.00
Ticket for the Bunker & Observer Post: £4.50
Ticket for the Bunker & Observer Post & Tower combined: £8.50
Annual Pass: £10.00
You can buy tickets online, through the Broadway Tower website, or on the day at the reception. Nuclear Bunker Tours have restricted numbers. You should buy your ticket at the tower shop on the day of your visit; the cost is £4.50 per person.
As you can see Broadway Tower price ticket is not huge, which makes it a perfect location to visit with your family on a day trip from London.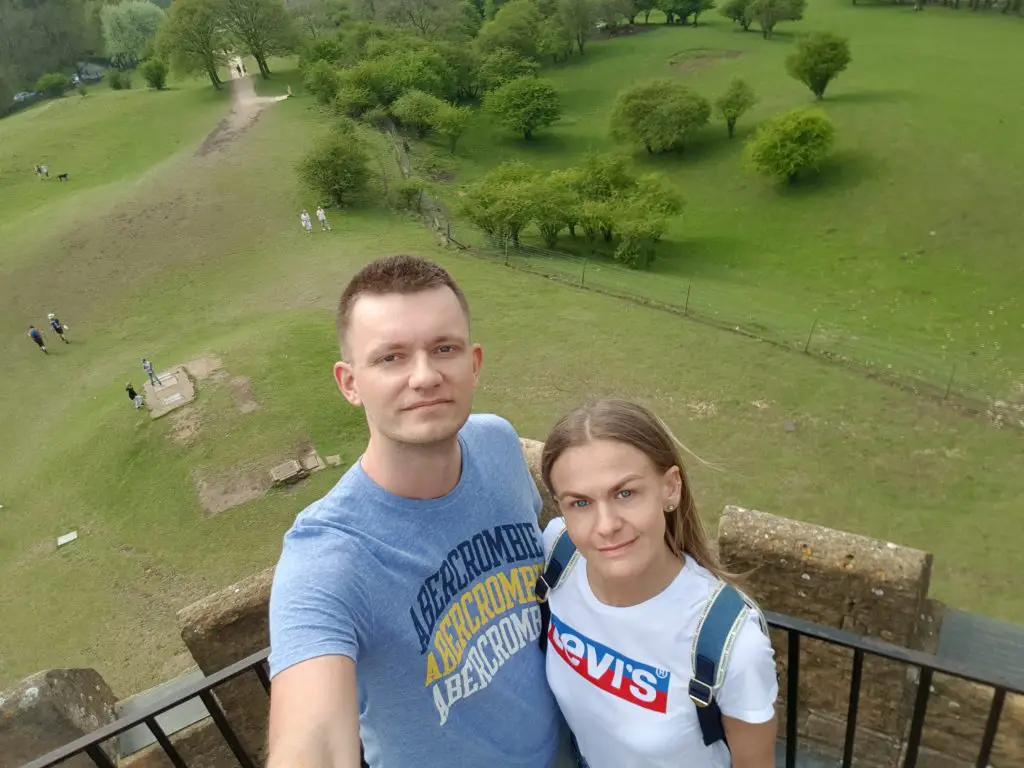 How old is the Broadway Tower?
Broadway Tower was completed in 1798, making it over 200 years old! It was the vision of the landscape designer, "Capability Brown" (Lancelot Brown), and created with the help of architect James Wyatt. George William, the 6th Earl of Coventry, was the reason that the Tower was built from Capability's designs.
How tall is the Broadway Tower?
Broadway Tower stands at 65 feet or 20 metres high, but the base of the Tower is 312 metres above sea level. It was built at the second-highest point in the Cotswolds, so despite the tower not being a gigantic structure, it still offers views that other constructs could never reach.
From the top of the Broadway Tower Cotswolds, on a clear day, you can witness the view of over 16 of England's counties across the horizon.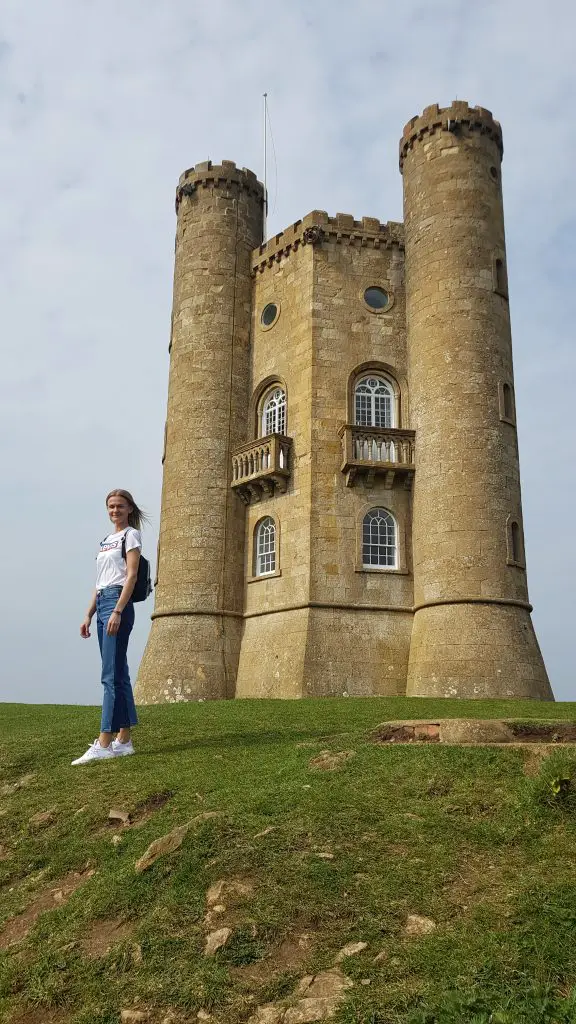 How many steps in Broadway Tower?
The Tower has a spiral staircase and doesn't take too long to climb. The Tower isn't actually that tall, it's just rather high up. No one has counted the steps in Broadway Tower, which means that there aren't so many that the number is staggering.
It should be noted that the Tower is not wholly suitable for disabled individuals, as there are two steps up to the Tower itself, and then the Tower's staircase is the only way to the top, presently. It is best to call ahead to discuss your requirements with their staff.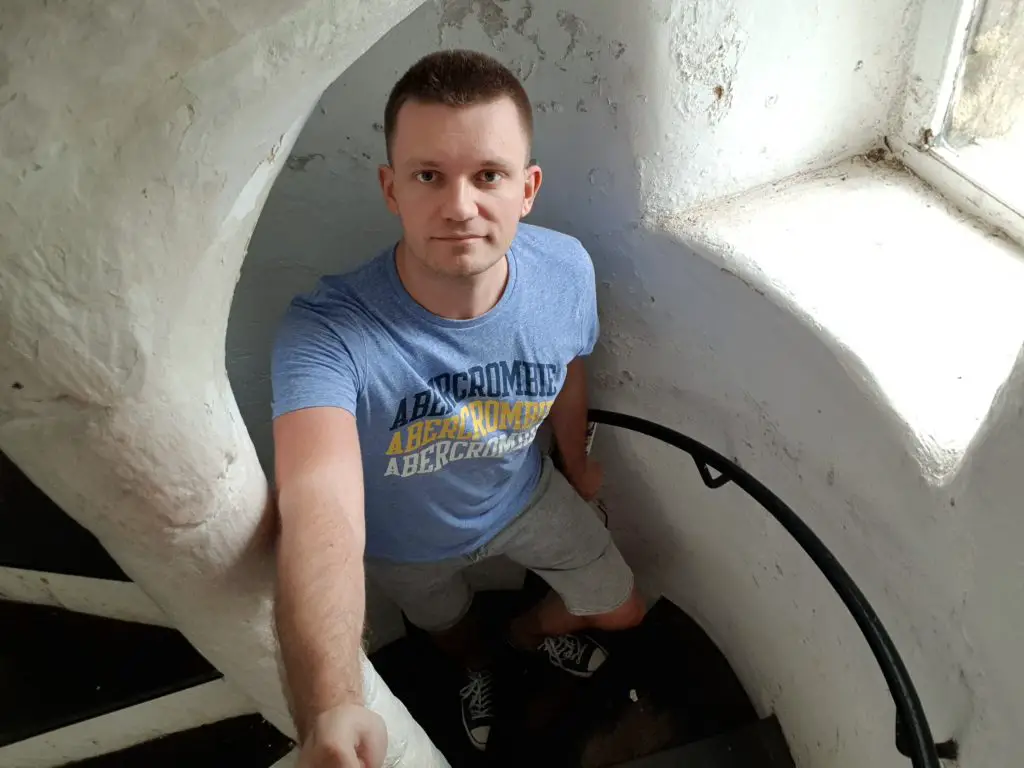 Is Broadway Tower National Trust?
Broadway Tower is not listed under the National Trust, nor is it listed under UNESCO as part of the English Heritage buildings and structures in England. It has English heritage, but it is only a grade 2 listed building.
A Grade 2 listed building is defined as a UK building or structure that is of special interest, warranting every effort to preserve it. Grade 2 listings are the most common listing type. This really is one of the most famous landmarks in England!
What counties can you see from the tower?
16 different English and Welsh counties can be seen from the top of Broadway Tower. You probably can't find any other place like this in the whole of the UK.
So, which counties can you see from Broadway Tower?
Monmouthshire, Gloucestershire, Herefordshire, Worcestershire, Powys, Shropshire, West Midlands, Warwickshire, Staffordshire, Leicestershire, Northamptonshire, Buckinghamshire, Oxfordshire, Wiltshire, Gwent, and Dyfed.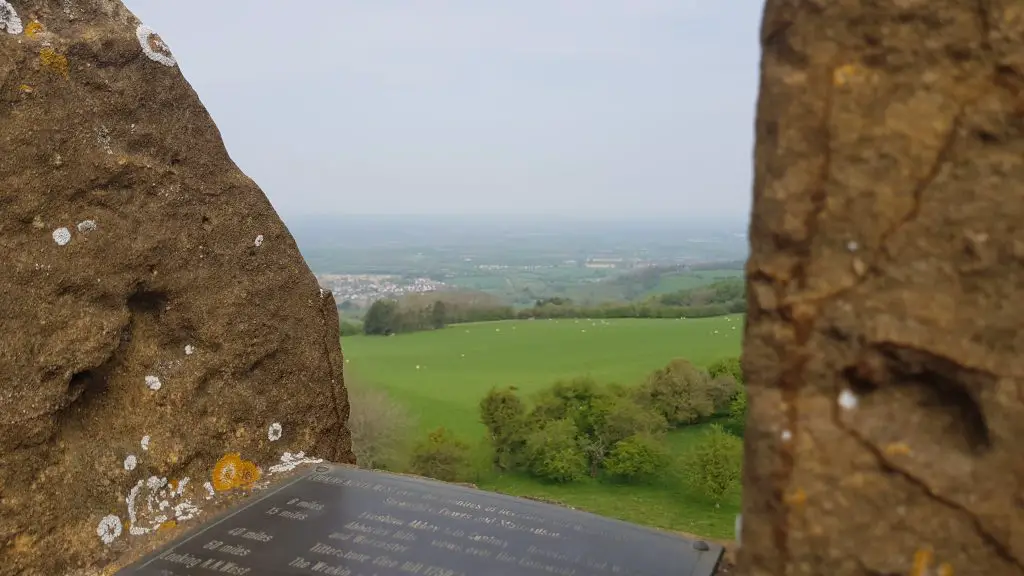 What was the Broadway Tower used for?
When it was first built, the Tower was built for Lady Coventry. For many years, the Tower was the home of Sir Thomas Phillipps' printing press, but by the middle of the 1870s, it was rented by C J Stone and Cormell Price, instead.
In the late 1950s, Broadway Tower was monitoring nuclear fallout in England, and an underground Royal Observer Corps bunker was built 50 yards from the Tower to help with the situation. The area was manned from 1961 onwards until it was officially told to stand down in 1991.
Now, the tower is simply a tourist attraction. Albeit, one with a rich history spanning several lifetimes.
What is the Nuclear Bunker next to the tower?
Are you gong to visit Broadway Tower Nuclear Bunker too? A piece of the Cold War's history, the Nuclear Bunker of Broadway lies 15 feet below the Broadway Tower Estate. The Bunker has been fully restored to how it would have looked and functioned during the 1980s when it was being utilised by the Royal Observer Corps. The Bunker was originally part of a network of other monitoring stations that were built all over the UK to monitor the effects that nuclear explosions were having.
Guided tours of the Bunker are available, and last 45 minutes. The Bunker has particular opening times, that differ to the opening times for the Broadway Tower.
Who used to work there during the Cold War?
During the Cold War, the Royal Observer Corps worked in the Nuclear Bunker. The Royal Observer Corps were an organisation that were formed to identify and track aircrafts moving over Great Britain.
They operated from 1925 to 1995, and the organisation was composed on mainly civilian volunteers. They wore a uniform that was extremely similar to Royal Air Force uniforms, and they were under the command of RAF's own strike command. Volunteers were trained by full-time officers.
Broadway Tower walk
Though you can explore the Tower at any time of your visit, there are some absolutely amazing Cotswold Way Circular Walks – 12 of them, in fact (plus two friendship trails).
The best walk for the Tower and surrounding area would be the Broadway and the Tower walk; an enchanting walk that will take you through Broadway's high street, and up to Broadway Tower for its wondrous views. It really is one of the best walks near London!
This Cotswold walk is just 4 miles and takes 3 hours (at most) to complete. It's a walk of moderate difficulty, with a few steep sections, but nothing too hard.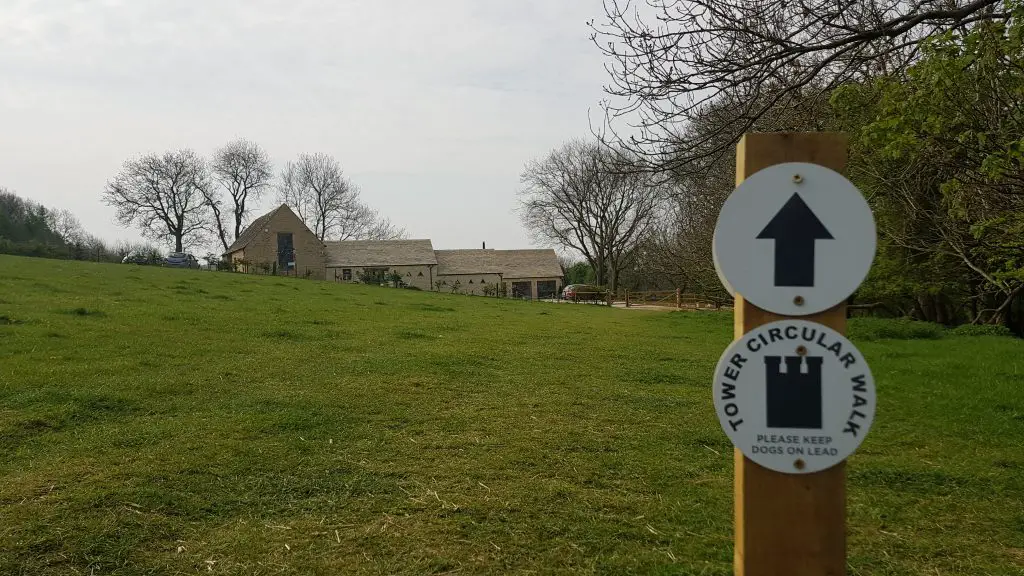 Are e-bikes available to hire around Broadway Tower?
Indeed! E-bikes are available for hire at Broadway Tower. The Tower Bikes are made by Moustache, the Tower's e-biking partner. The bikes can be hired from the Tower Barn by hour or for the whole day.
There is a reliable team stationed with the e-bikes to help introduce guests to the bikes. Bikes can be hired online in advance or on the day from the Barn. Hiring a bike for the day costs just £35, while hiring for 2 hours is £18.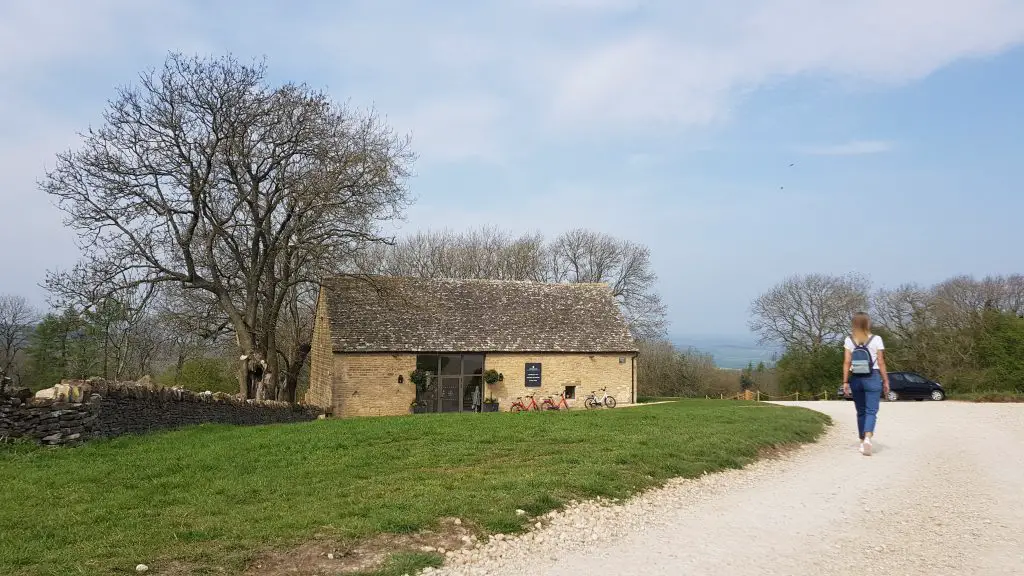 Has Broadway Tower got the best viewpoint in the Cotswolds?
Broadway Tower definitely has one of the best viewpoints in the Cotswolds, though it would be personal opinion as to whether it's the best view or not. The Cotswolds are known for being picturesque, and Broadway Tower one view of many – but we would rank it among the top ten views in the Cotswolds. A must-see experience.
What makes the Tower stand out (pardon the pun) among other locations is that it is the second-highest view in the Cotswolds. The height of the Tower is only outdone by Cleeve Hill; which is the absolute highest point in the Cotswolds area.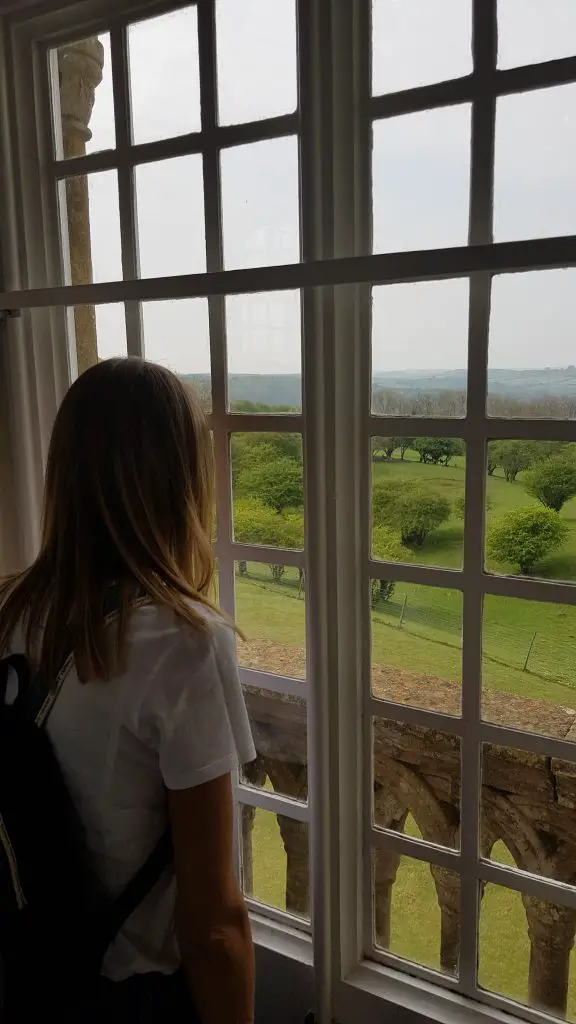 Morris and Brown Café and Shop
Is Broadway Tower cafe open? Perfect to visit any time of year (though particularly in winter for one of their adored hot chocolates), the Morris and Brown café has modern, comfortable décor for visitors to enjoy while they take a break from exploring Broadway Tower and Park. Features of the café include a log fire and a terrace, and there are delicious meals available throughout the day – this café is so much more than a standard coffee shop.
Morris and Brown offer a range of teas and coffees, as well as their own homemade cakes. Breakfast and lunch are available at the café, as well as afternoon tea and light bites. There's also a children's menu for younger guests and fussy eaters. Lunch is served until 4pm, as the café closes at 5pm with the rest of the estate.
The café is a place where you can truly make yourself at home. But there's also a shop attached for a little bit of souvenir buying!
Is Broadway Tower dog-friendly?
Broadway Tower and Park is dog-friendly! But owners and staff request that you keep your fluffy friends on their leash for your visit. Ready for Broadway Tower dog walks?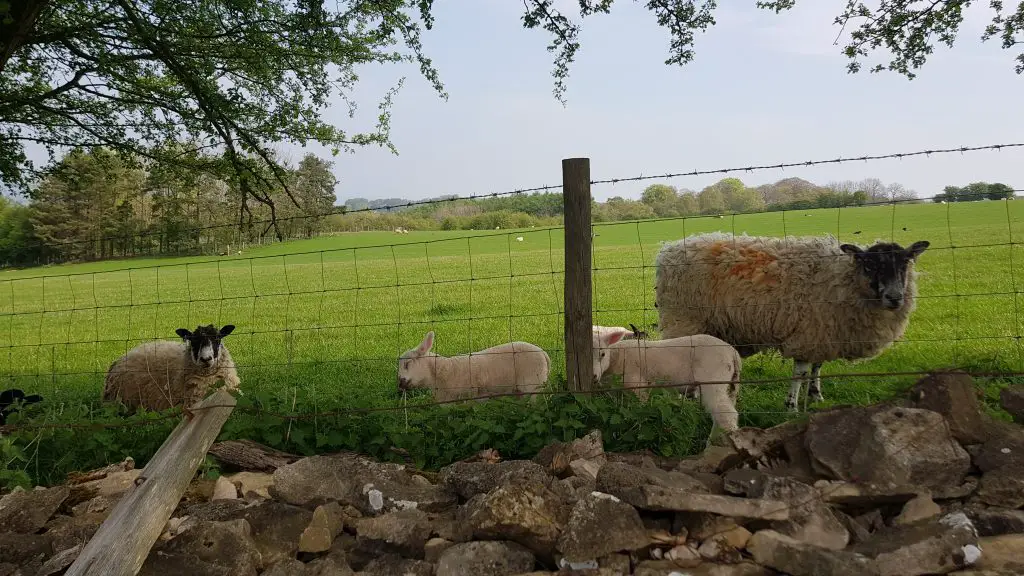 Places to visit near Broadway Tower
The Cotswolds are full of a range of different locations open to visitors. Some that may be of interest are Broadway's Museum and Art Gallery, the Gordon Russell Design Museum, and the National Trust Snowshill Manor and Garden.
There are many walking tours that will take you all over the Cotswolds, to various destinations that have their own life and history.
Guiting Power: 9 miles away from Broadway Tower
Stow-on-the-Wold: 9 miles away from Broadway Tower
Lower Slaughter: 12 miles away from Broadway Tower
Bourton on the Water: 12 miles away from Broadway Tower
Chipping Norton: 15 miles away from Broadway Tower
Burford: 19 miles away from Broadway Tower
Bibury: 23 miles away from Broadway Tower
Witney: 26 miles away from Broadway Tower
Lechlade-on-Thames: 26 miles away from Broadway Tower
Banbury: 27 miles away from Broadway Tower
Abingdon: 44 miles away from Broadway Tower
Castle Combe: 49 miles away from Broadway Tower
Burnham Beeches: 68 miles away from Broadway Tower
Stonehenge: 73 miles away from Broadway Tower
Windsor: 74 miles away from Broadway Tower
Cheddar Gorge: 86 miles away from Broadway Tower
Is it worth visiting the Broadway Tower?
In a word: Yes. There are many great places to visit in the south of England. And this is one of them 🙂 Broadway Tower is a valuable piece of English History and it has a lot to offer any visitor. It's not difficult to get to, even for individuals that do not drive, and the Cotswolds are a beautiful area. For a relaxing day out with a slice of history included, Broadway Tower and Park estate is perfect.
Did you like our article about Broadway Tower? If yes, then please check out the below posts too: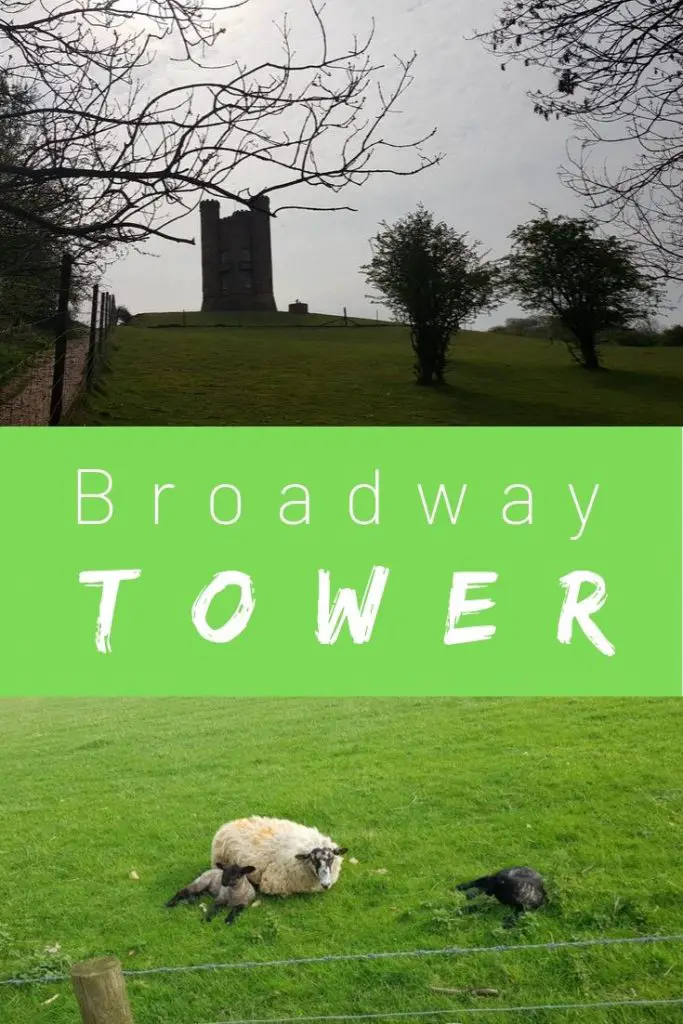 Articles you may like: