Visit Wallingford on Thames and enjoy the best South Oxfordshire has to offer. From Wallingford castle to top pubs – there are many things to do in Wallingford!
Wallingford is a popular place for tourists, whether for a day trip or a longer visit. With an abundance of independent boutiques, antique shops, beautiful gardens and delicious eateries, there is something for everyone in Wallingford.
The town of Wallingford is famed as being the location for a handful of fictional murders in the much-loved classic Midsomer Murders and is also the former home of Agatha Christie. Nestled on the banks of the river Thames, Wallingford in Oxfordshire is a picturesque and historic town in the English countryside.
If you are looking for a perfect day trip from London then head out to Wallingford Oxfordshire!
Ready to explore Wallingford? This town is located in one of the most beautiful parts of southern England. It is also a must-visit for everyone visiting Oxfordshire!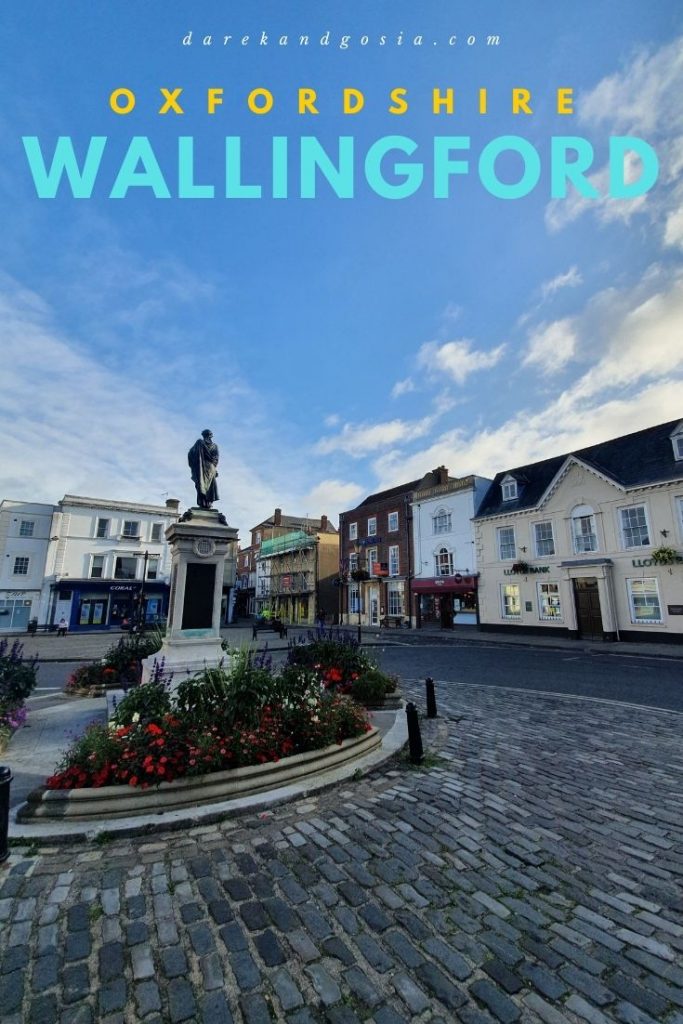 How to get to Wallingford?
Wallingford is in the south of Oxfordshire. However, it was once part of the county of Berkshire until borders were changed in 1974. It is easy to reach from London, Oxford, Reading and most of the United Kingdom. Some of the most popular ways of travelling to Wallingford are;
By Car: Wallingford is easily accessible from the M40, M4 and A34. Parking is easy in the town, with many car parks to choose from in the centre.
By Bus: Thames Travel provides bus routes to Wallingford from Oxford, Reading, Henley, Didcot and many surrounding villages.
By Train: Whilst Wallingford doesn't have its own train station, there are train services from the nearby village of Cholsey. Cholsey is two miles away, and there is also a train station at Didcot Parkway, 6 miles away. Both stations offer frequent services to London Paddington, Oxford and Reading. Didcot Parkway also has a train line to Wales and the West Country.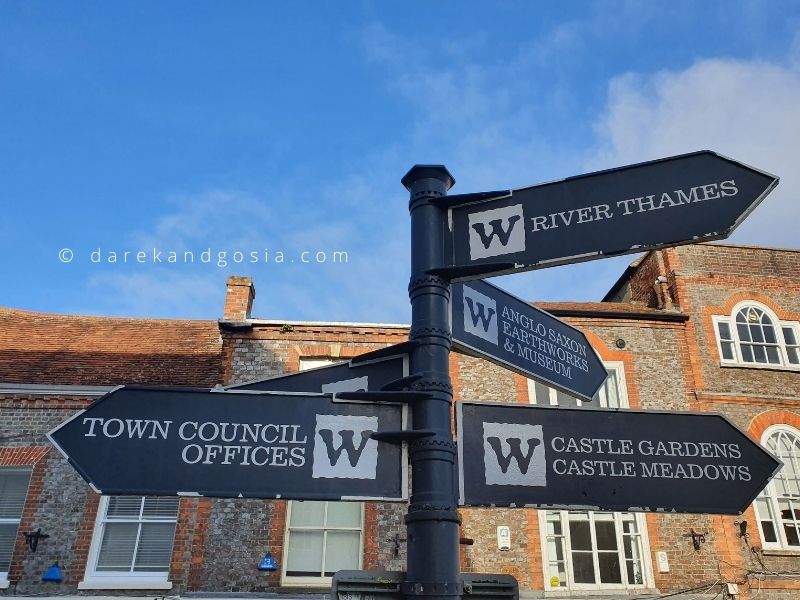 What is Wallingford famous for?
Wallingford has a rich and colourful history for which it has become famous for. King Alfred the Great built Wallingford in the 9th century as a defence against the Vikings. You can still see the original Saxon ramparts today. William the Conqueror famously crossed over the river in Wallingford, at the same spot where the town's 300-metre bridge stands today.
In the 1600s, Wallingford was used as a stronghold for King Charles and was the last of his garrisons to fall. Then in 1652, Oliver Cromwell demolished the Castle of Wallingford in order to use the stone and timber to build part of Windsor Castle.
One of the most famous visitors to Wallingford Oxfordshire over the years was the highwayman Dick Turpin. He frequently visited the town as a stopover on his travels.
Wallingford facts:
| | |
| --- | --- |
| Population: | 11,600 |
| District: | Oxfordshire |
| Region: | South East |
| Famous for: | Midsomer Murders |
| Must do: | Hire a boat |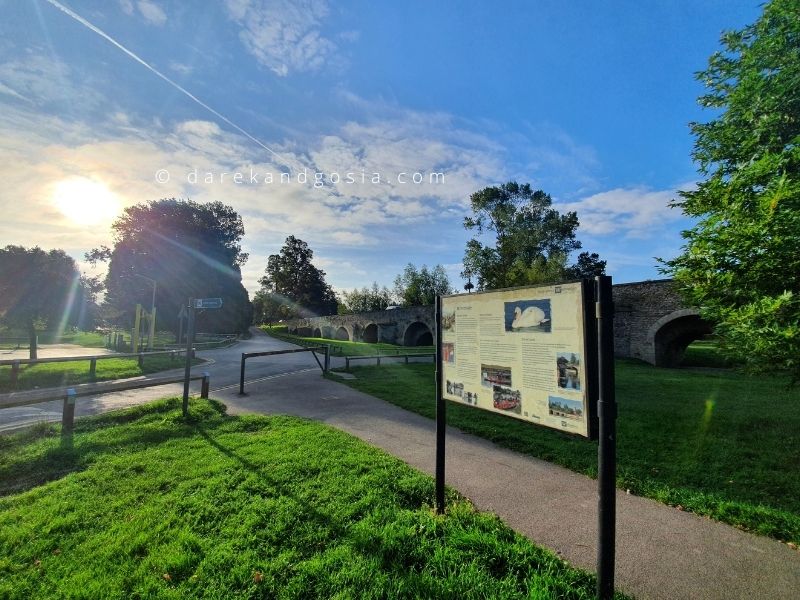 Things to do in Wallingford
Explore the top things to do in Wallingford UK and top ideas for days out in Wallingford Oxfordshire:
Wallingford offers many sights and things to do for visitors of all ages. Here are some of our favourite sights and places to visit when staying in the Oxfordshire town;
1. Wallingford Bridge
What to see in Wallingford? Wallingford Bridge is an impressive medieval structure that crosses the river Thames in Wallingford. The bridge connects the town to Crowmarsh Gifford in Oxfordshire.
A whopping 300 metres long between Cleeve Lock and Benson Lock, the bridge is made up of 19 arches. The bridge dates back to 1141 and has undergone many changes over the years.
Today, it is a popular photo spot for visitors to the town of Wallingford.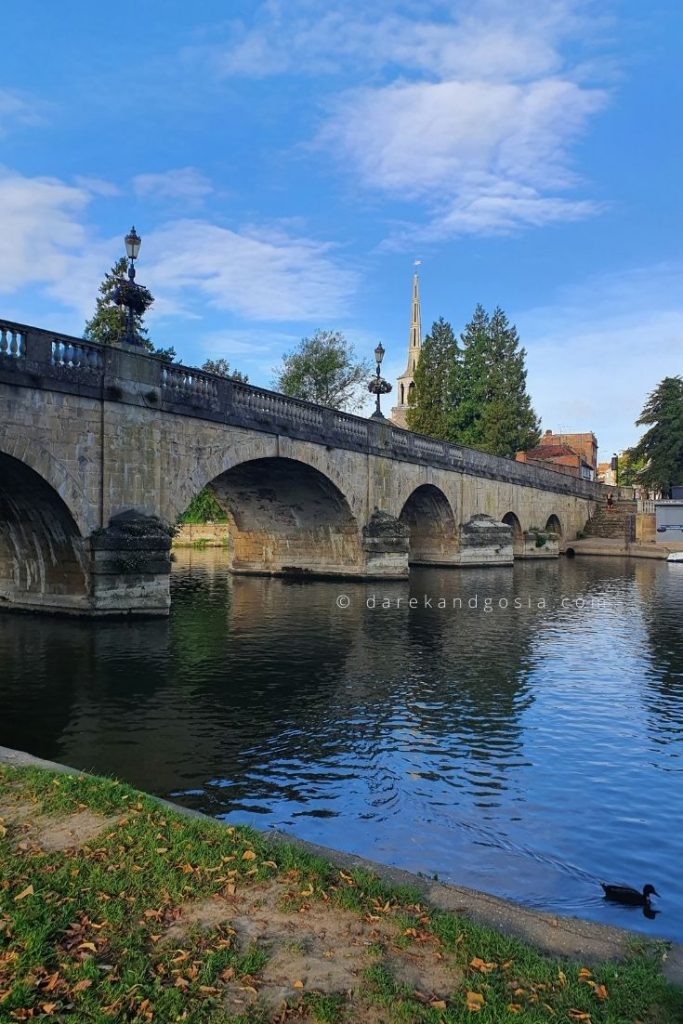 2. Wallingford boat hire
What to do in Wallingford? Wallingford's enviable location on the edge of the river makes it a popular location for boat hire and water activities. Various companies offer visitors the opportunity to hire a boat and explore everything the river Thames has to offer.
By boat, you can reach the nearby villages of Goring and Streatley and discover a delightful 5 mile stretch of river that is free of locks. Wallingford boat hire gives visitors a unique perspective of the town of Wallingford and is the perfect activity for a warm summers' day.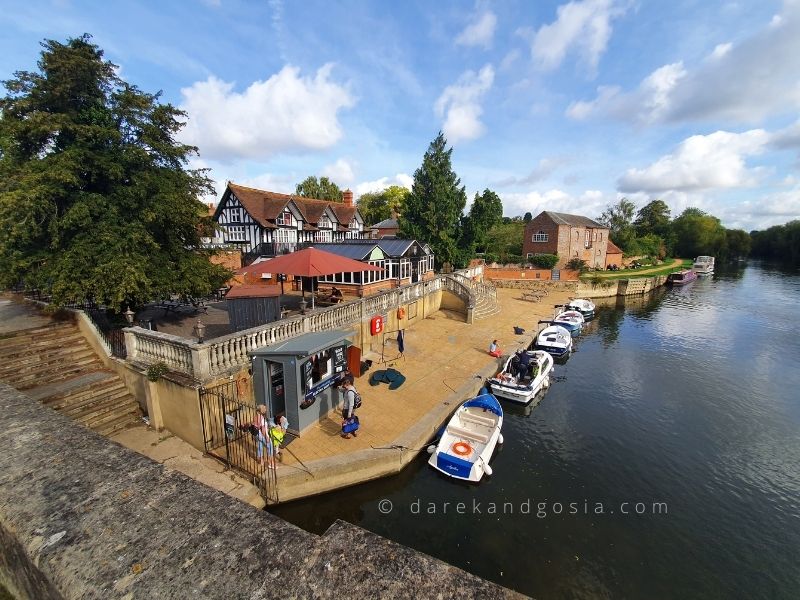 3. The George hotel
Where to stay in Wallingford? The George Hotel was once a 16th-century coaching inn and can be found right in the heart of Wallingford. It is thought that the hotel was once the Dower House to Wallingford castle, and remains of the castle can still be seen.
The George Hotel was often frequented by Dick Turpin, who used the spot to evade the law. He always stayed in the bedroom above the courtyard where he tied up his loyal steed, Black Bess. It is thought he would jump from the bedroom window down to his noble steed for a quick escape. Today, The George Hotel is a delightful place to stay or dine in Wallingford.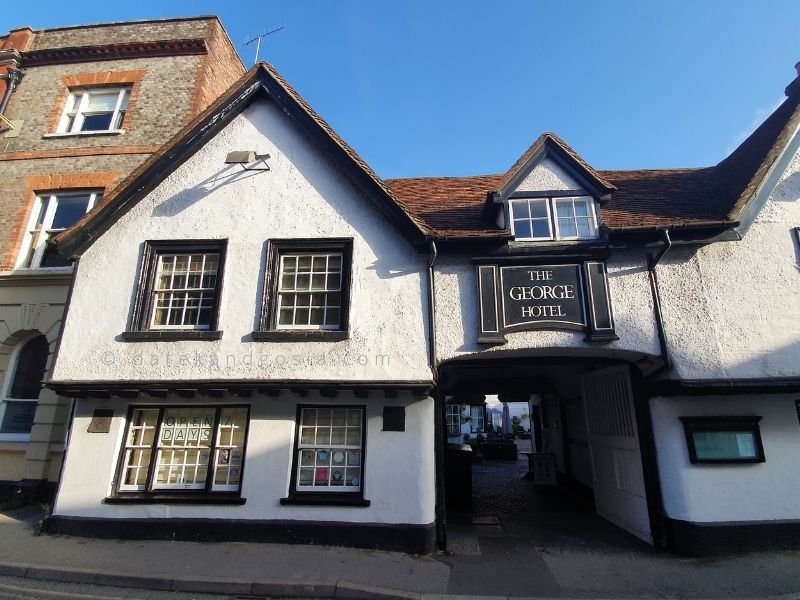 4. Wallingford Main Square
Looking for places to visit in Wallingford? The main square of Wallingford has an independent charm and is the heart and soul of the old market town. Dating back to Saxon times, the area has been used for markets for many years and still holds four markets today.
The Charter Market is Wallingford's oldest market and takes place in the square every Friday. For those visitors that want to try out the delicious food, the local producers market is every Saturday and sells products grown, produced and farmed within a 30-mile radius.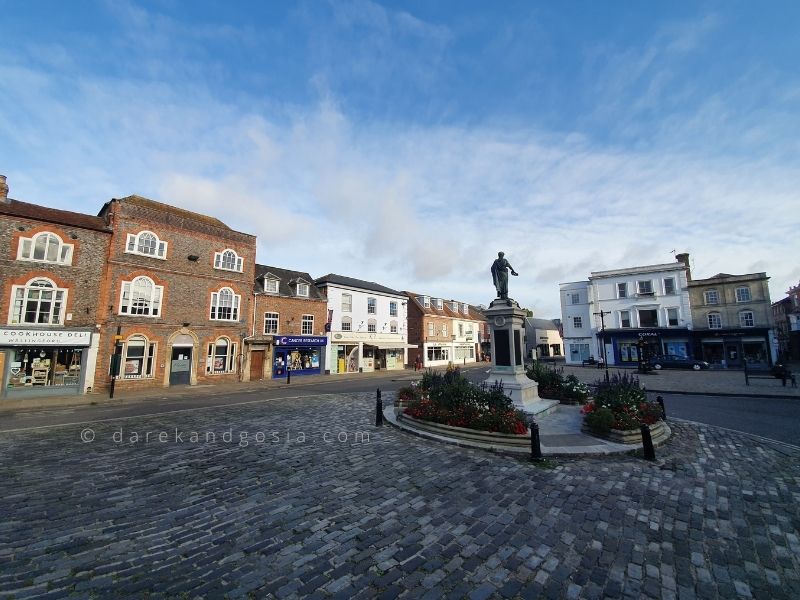 5. Wallingford Castle
Where to go in Wallingford Oxfordshire? Wallingford used to have a large medieval castle in its centre. It was established in the 11th century and was of a Motte-and-Bailey design. Wallingford Castle was once described as "one of the most powerful royal castles in the 12th and 13th centuries". That was until it fell into decline after being abandoned by Henry VIII, and eventually, it was destroyed after being captured by parliamentary forces.
Today the castle site still has castle remains, and the surrounding area is open for the public to explore.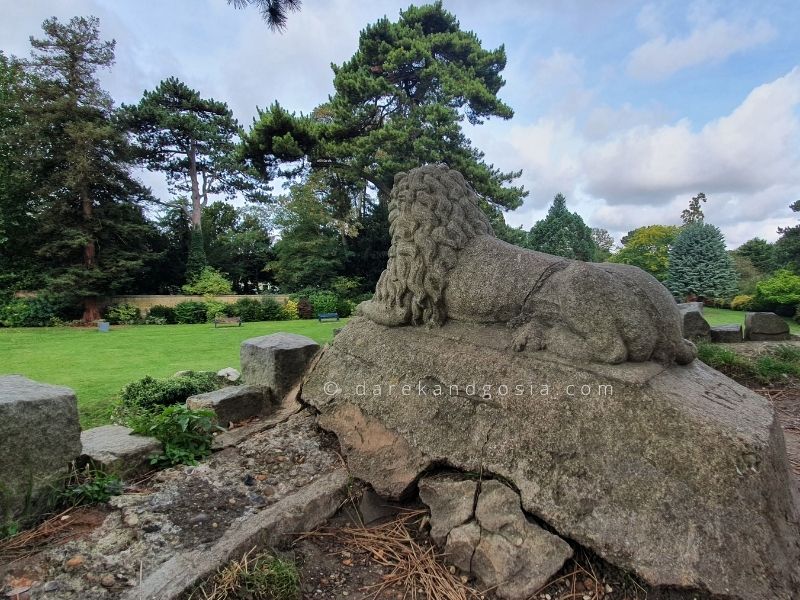 6. Wallingford Castle Meadows
Best Wallingford places to visit? Wallingford Castle Meadows is the location where you can see the remains of the town's castle. The Earth Trust manages the site, and as well as the historic castle remains, there is also an abundance of wildlife to enjoy.
A range of invertebrates have made their home in the deadwood piles, and the meadows themselves have numerous wildflowers and plants. No trip to Wallingford is complete without taking in the beauty of the castle meadows.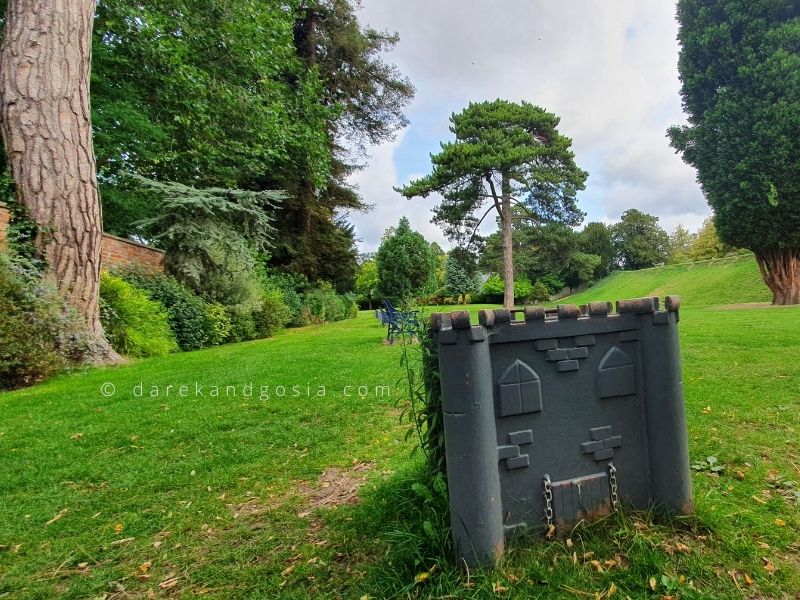 7. St Mary Le More
Top Wallingford sightseeing? St Mary Le More is a historic parish church and a sight to be seen on a visit to Wallingford. It stands proud in the marketplace, behind the Wallingford town hall. The building dates back to 1077, and the west tower was originally from the 12th century.
The churches upper stages had been rebuilt in 1653 in a perpendicular Gothic style, but then the entire building was redone in 1854 and designed by David Brandon, a gothic revival artist.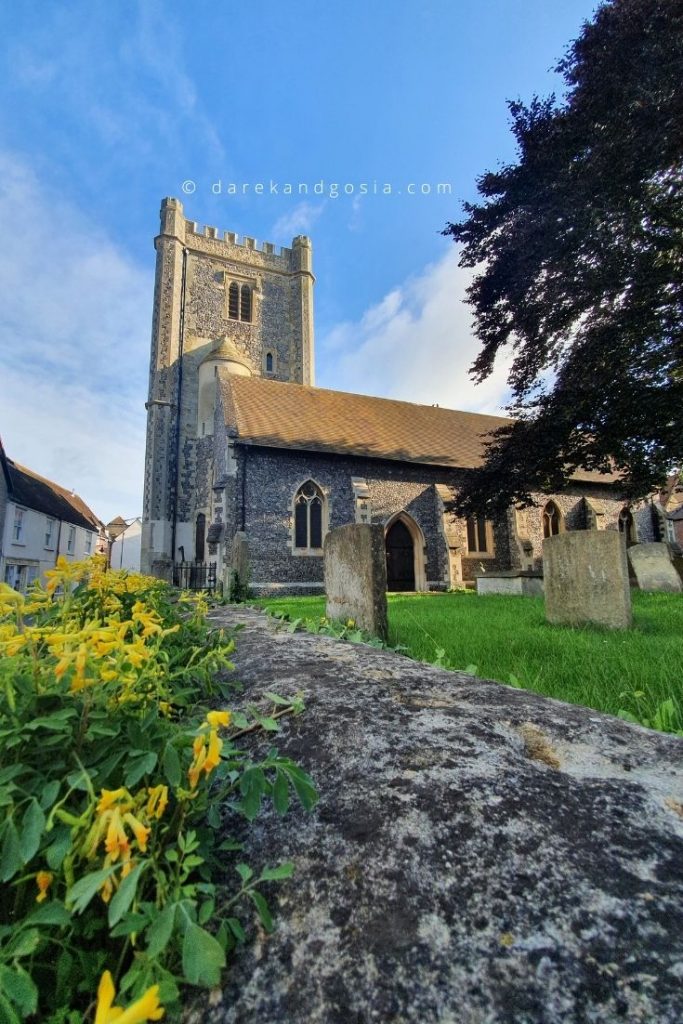 8. Corn Exchange Wallingford Oxfordshire
Overlooking the market place is the Corn Exchange in Wallingford which shows films and theatre productions throughout the year. The Corn Exchange building is famous for being used as the Causton Playhouse in Midsomer Murders. Visitors can find out all about the filming of the TV series in Wallingford by visiting the Corn Exchange.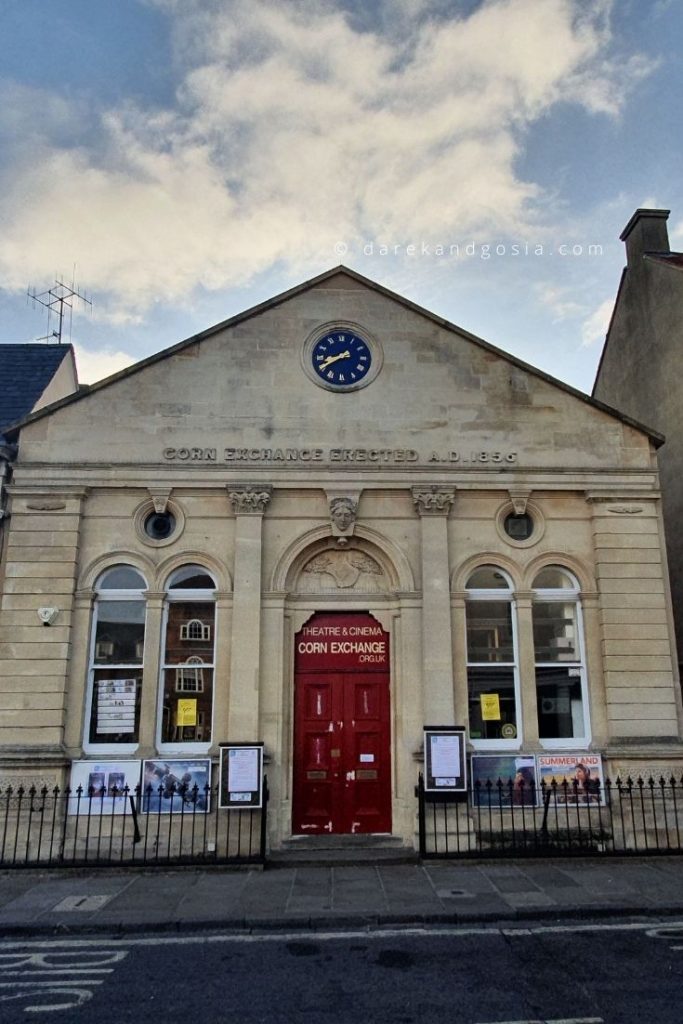 9. Ribizli Plant-Based Café
Ribizli is a modern café in Wallingford that specialises in plant-based meals and gluten-free and diary-free cakes. It has been offering a fully vegan menu since 2018 and is a popular spot for lunch and light bites in the town.
10. The Old Post Office
Best places to see in Wallingford? The Old Post Office is a traditional British pub and restaurant in the heart of Wallingford town. The Grade II listed building overlooks the market square and was once the post office for the town.
Today, the building still has many of its old features such as the Victorian counter and red post box in the courtyard.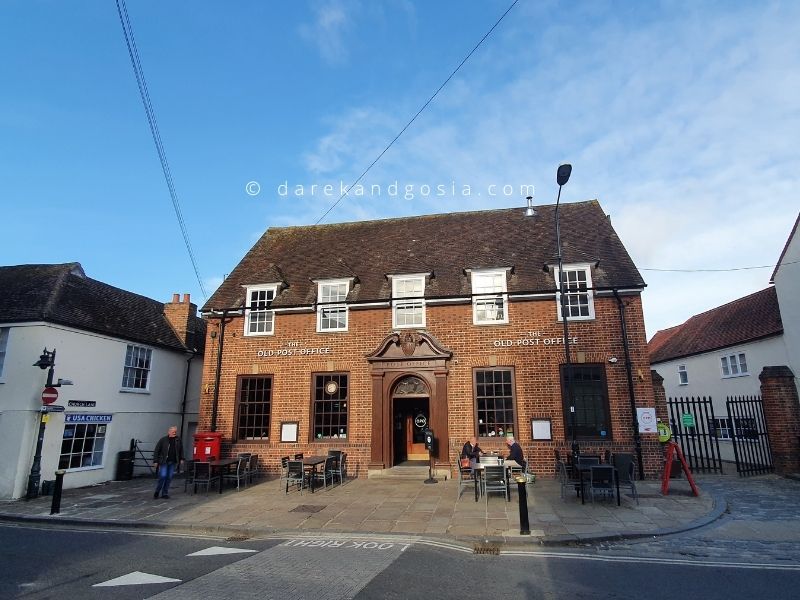 11. Bean & Brew
What to do in Wallingford? Bean & Brew is tucked away within St Mary's Street and is a much-loved coffee shop. Popular among locals and visitors, Bean & Brew specialises in hand-crafted coffee and fine teas.
It is the perfect place to stop for a scrumptious sandwich or handmade cake.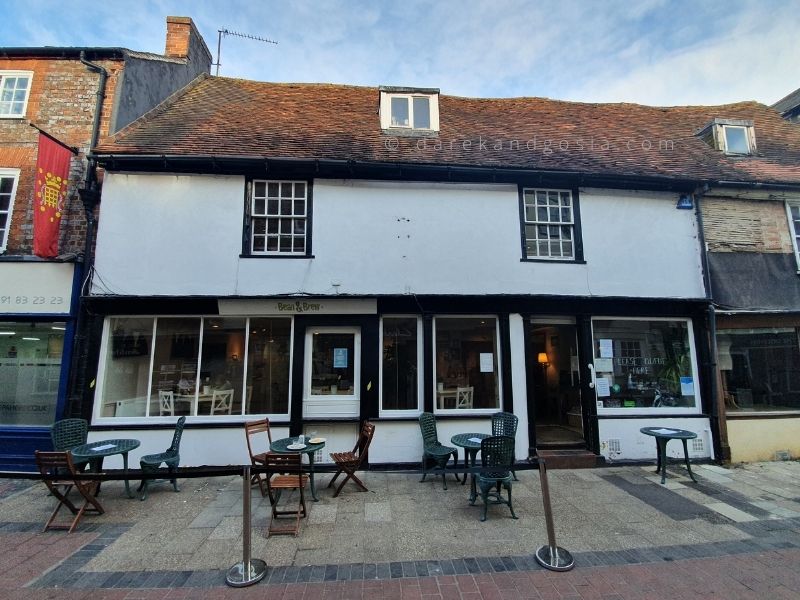 12. River Thames
Where to go in this Oxfordshire town? Wallingford is lucky enough to be located right on the edge of the River Thames. Wallingford bridge crossing the river Thames is one of the finest bridges over the famous river, and Wallingford also has an excellent ford.
Spending some time wandering the banks of the River Thames is a must-do on a trip to Wallingford.
13. Midsomer Murders Trails
Must see places in Wallingford town? Wallingford was used for the filming of the popular TV series Midsomer Murders. The main character, Detective Chief Inspector Barnaby, can often be seen walking around the stunning market town.
Visitors can explore the area and learn all about the filming with a Midsomer Murder Trail.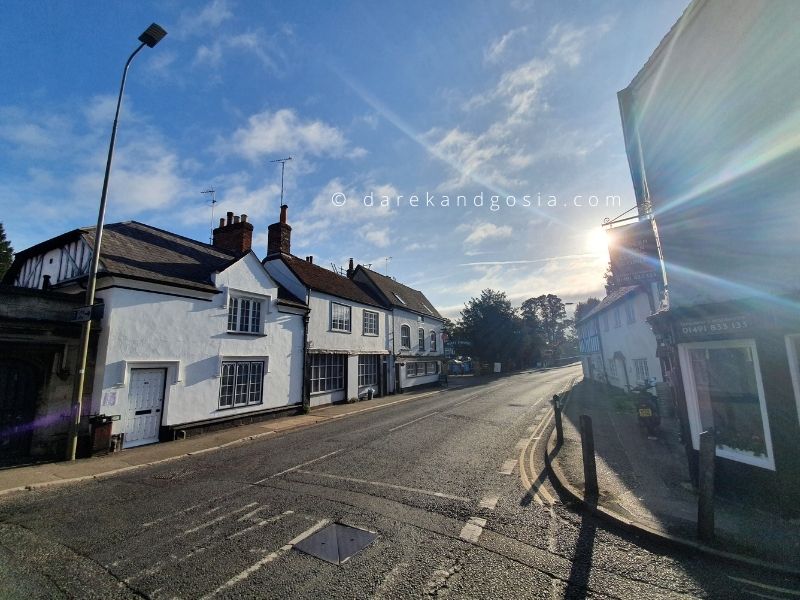 14. Wallingford Museum
What is there to do in Wallingford? As Wallingford boasts so much history and culture, it is only right that it has its own museum. The medieval oak-beamed building spans over two floors and is the perfect place for learning all about Wallingford's past.
Their exhibitions change regularly and always explore various areas of the town's past. So is the Wallingford Museum on your list of the best things do to in Wallingford?
Is Wallingford a town or a city?
Wallingford is a small town located in Oxfordshire, England. It is a market town and it has a population of around 11,000 people. It is known for its historic architecture and picturesque setting on the River Thames.
A town is typically smaller than a city and has a smaller population. Cities are usually larger, have more amenities and services, and are often the center of a metropolitan area. Wallingford is a historic market town, and it has a good mix of local amenities and services, but it's not considered a city. It's a friendly and peaceful town, with a strong sense of community.
Is Wallingford Oxfordshire a good place to live?
Wallingford is a small town located in Oxfordshire, England, that is known for its historic architecture and picturesque setting on the River Thames. It's a market town with a good mix of local amenities and it's considered a good place to live by many.
Wallingford offers a good quality of life, with excellent schools, low crime rates, and a strong sense of community. The town is home to a variety of shops, cafes, and restaurants, as well as a weekly market. There are also a number of parks and open spaces in and around the town, including the Cholsey Meadows, a Local Nature Reserve.
The town is also well-connected to the rest of Oxfordshire and the surrounding area, with good road and rail links. The nearest railway station is Cholsey, which is on the line between Reading and Oxford and it's only a short drive away.
Overall, Wallingford is considered a nice and safe place to live with many amenities, good schools, and good connectivity. It's also a good location for those who enjoy outdoor activities, such as walking and cycling, and for those who appreciate the rich history of the town.
Wallingford restaurants
Wallingford is a small town in Oxfordshire, England, and it offers a variety of restaurants and cafes to choose from. Some popular options include:
The Golden Ball: A traditional English pub that serves a variety of pub fare, including traditional roasts, fish and chips, and pies.
The Angel on the Bridge: A historic pub that serves a range of classic British dishes and a selection of real ales.
The Fat Fox Inn: A traditional pub that serves a variety of pub fare, including traditional roasts, fish and chips, and pies.
The White Hart: A charming pub that serves classic British cuisine in a relaxed and friendly atmosphere.
The Catherine Wheel: A popular restaurant that serves contemporary British cuisine in a converted 17th century coaching inn.
The Castle: A pub that serves a range of classic British dishes and a selection of real ales.
The Crown & Tuns: A family-friendly pub that serves a variety of pub fare, including traditional roasts, fish and chips, and pies.
These are just a few options, and there are many other restaurants and cafes in and around Wallingford to choose from. There are also a variety of international cuisine options such as Chinese, Indian, Italian and more.
Can you swim in the Thames Wallingford?
Swimming in the River Thames at Wallingford is possible, but it is not recommended. The River Thames is a large and fast-moving river, and swimming in it can be dangerous due to strong currents, hidden debris, and pollution. Additionally, the river is a major shipping route, and there are many boats, barges, and other vessels that use the river, which can create additional hazards for swimmers.
It's important to note that swimming in the River Thames is not officially allowed and it's not regulated, so there are no lifeguards or designated swimming areas. There's also no infrastructure for swimming, such as showers or changing rooms, so swimming in the river should be avoided.
If you're looking for a place to swim, Wallingford Leisure Centre offers a 25m pool, a teaching pool and a gym with a wide range of classes, and it's open to the public. Also, there are many other swimming pools in the surrounding area, such as Didcot, Reading, and Oxford.
It's always best to be safe and check the local authorities or the relevant website for the most current and accurate information on swimming in the River Thames.
Places to visit near Wallingford: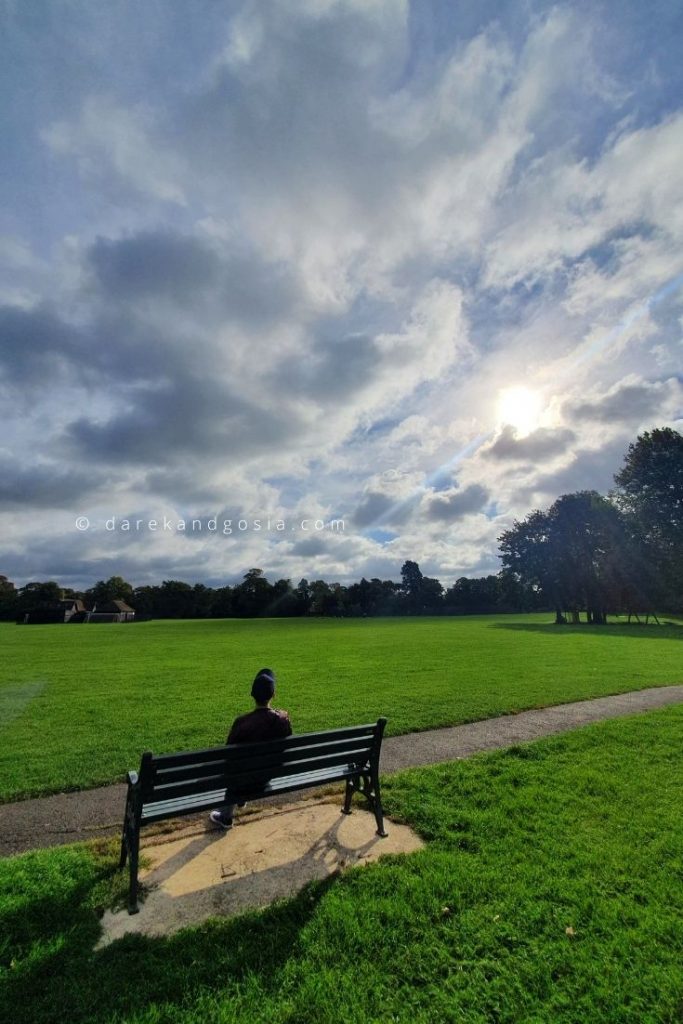 Is it worth visiting Wallingford?
Wallingford is an ideal place to visit in the English countryside. History buffs, food lovers and those who enjoy getting out in the great outdoors will love a trip to Wallingford. There is plenty to see and do in the local area, and it is a lovely location for a relaxing weekend by the river or a day trip from London, Reading or Oxford.
Get ready to soak up the history and culture in the traditional market town and take in the stunning riverside views and unbeatable scenery.
Wallingford FAQ:
What is Wallingford known for?
You can easily say that today Wallingford is known as the main location for Midsomer Murders. It is also known as a great starting point for everyone willing to explore Oxfordshire.
Is Wallingford a good place to live?
The whole region of South Oxfordshire is a great area to live. It is not a surprise that the town of Wallingford has been ranked on the 5th (in the Top 10) countryside destinations to relocate in England.
Why is Wallingford called Wallingford?
The name of the town means "the ford of wealth's people". It is a very old name and you will have to go back to the Anglo-Saxon period, when this settlement was first built, to understand its meaning.
If you liked our article about Wallingford, then please check out the below posts too:
Articles you may like: