Tips for visiting Stonehenge: when is the best time to visit, top tours from London & places to visit near Stonehenge!
Can you visit Stonehenge from London? Yes! You can and you should. In fact, getting to Stonehenge from London on a day trip is one of the most popular attractions for tourists.
Do you think about visiting Stonehenge but don't know how to get there or what's the best time to visit Stonehenge? Do not worry! We have covered all the needed info in this article. If you are visiting Stonehenge by a car (read our guide to renting a car in Europe) on a weekend day-trip from London, you have all you need to know here. OK, you can always go to Stonehenge official site if you really want 😉
Perhaps one of the most enchanting and captivating wonders of the world, the prehistoric monument of Stonehenge has captured people's interest for many years. It really deserves to be high on the list of the most famous landmarks in England!
While winter and summer solstice are magical affairs, it doesn't matter what day you visit to get a sense that you are in a very special location. By visiting Stonehenge, you can follow in the footsteps of Neolithic ancestors and marvel at the stone circle masterpiece.
Have you got Stonehenge on your UK bucket list? It's one of the best places to visit in England so please make sure you see it! 🙂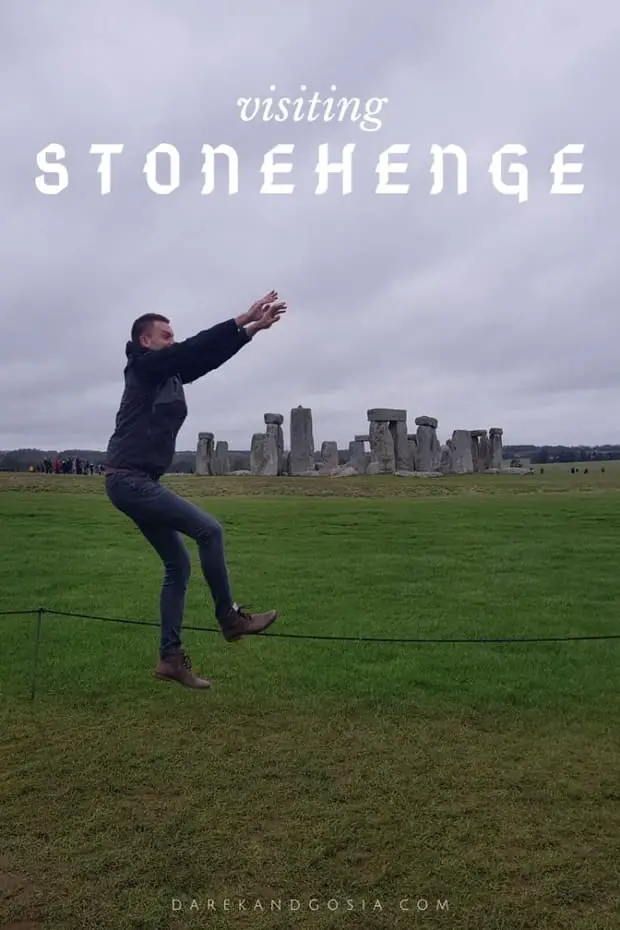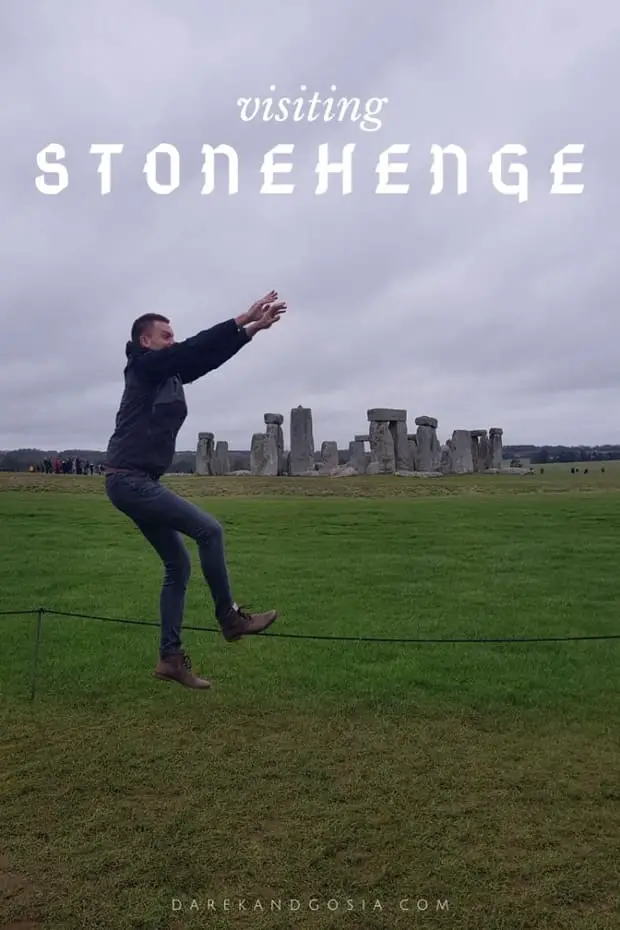 Visiting Stonehenge – facts & tips
Stonehenge history
The first structure on the site of Stonehenge dates to around 8500 BC. Here, pits and totem-pole style structures were found traced to the Mesolithic period. However, the earliest monument in the region is estimated to have been built around 3000BC although it wasn't until 2500 BC that the first stones were placed that make up the centre of the monument.
Stonehenge is unique in the fact that it holds an extraordinary significance for many people, without a confirmed reason for the structure. However, there are countless theories about why the structure was built, by who and when.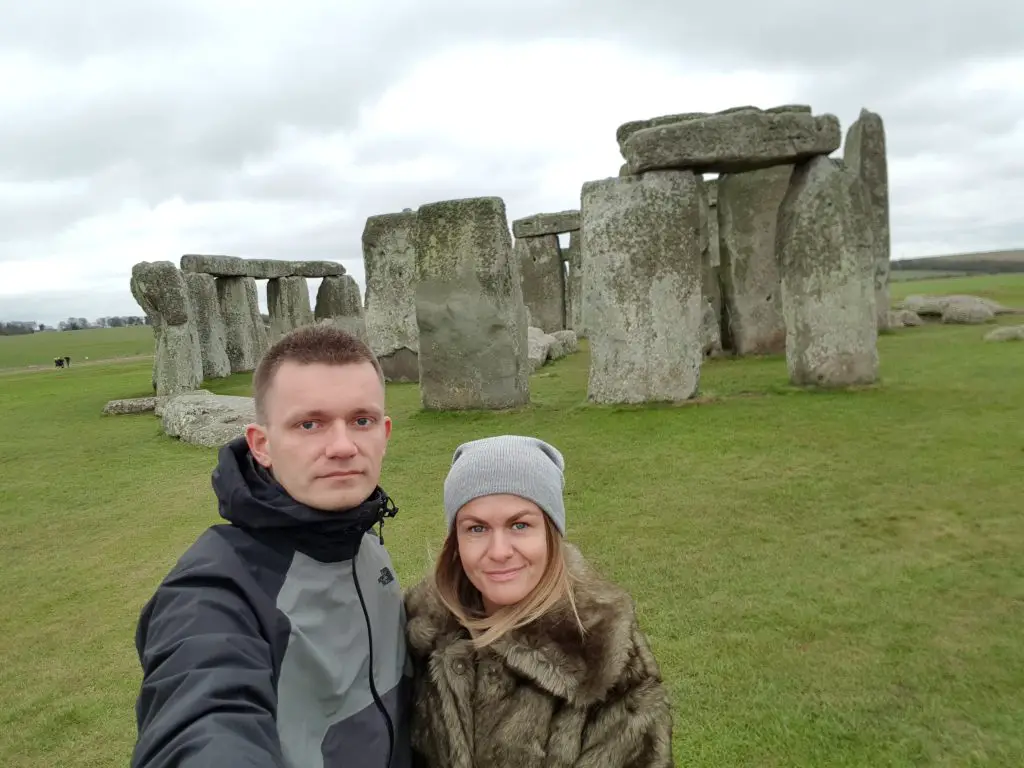 Stonehenge location
Where is Stonehenge from London? Stonehenge is situated in the county of Wiltshire, with the nearest town, Amesbury, just two miles away. The actual monument lies on Salisbury Plain.
It is thought that this chalky area would have been a large clearing when England was mainly covered by woodland, which may have been a reason for the structure to have been built here.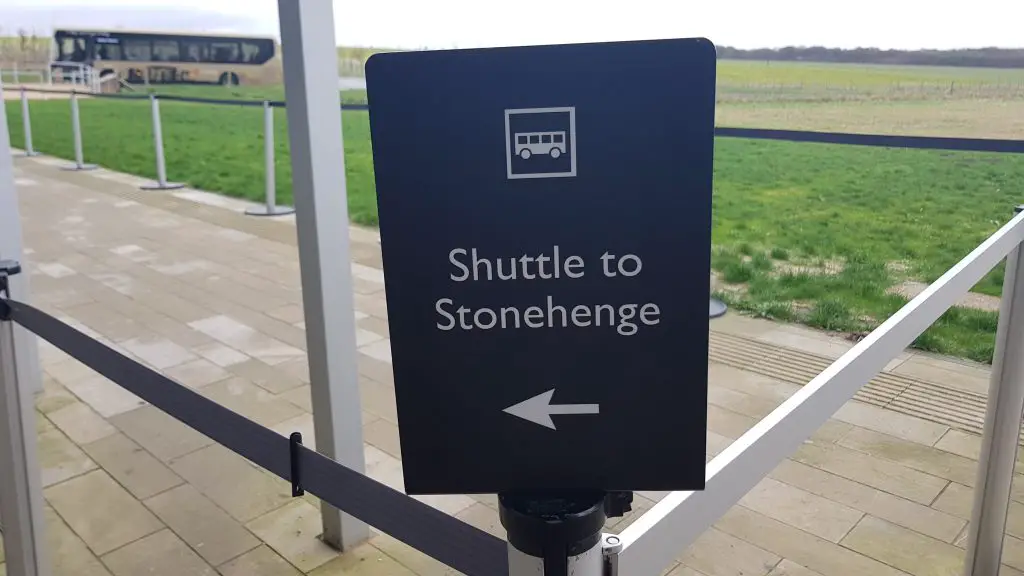 What is Stonehenge famous for?
Stonehenge is a prehistoric monument located in Wiltshire, England, and is famous for its unique and mysterious stone circle. It was built over 4,000 years ago, during the Neolithic period, and consists of a circular arrangement of standing stones, some of which weigh up to 25 tons.
The monument is famous for its astronomical alignment, as it was constructed in such a way that the stones align with the sunrise on the summer solstice and the sunset on the winter solstice. This has led to speculation that the monument was used for astronomical observations or for religious or ceremonial purposes.
Stonehenge is also famous for the mystery surrounding its construction, as the techniques used to transport and erect the massive stones are still not fully understood. It is also a symbol of Britain's rich cultural heritage and attracts visitors from all over the world.
How to get to Stonehenge?
Stonehenge postcode
The postcode for Stonehenge is SP4 7DE, which is located in the town of Amesbury, Wiltshire, England.
Visiting Stonehenge from London:
How to get from London to Stonehenge? It is possible to see Stonehenge on a day trip from London. By coach, it will take around 2.5 hours to get to the site. This will give you plenty of time to see the site and enjoy the visitor centre too.
Alternatively, it is possible to get the train to Salisbury train station. From there, you can catch the Stonehenge Tour bus that will take you to the visitor centre. There are no public buses that go to Stonehenge.
What is the best way to get to Stonehenge from London?
I would always say that the best way for visiting Stonehenge England is by car. Yes, I just love driving 😉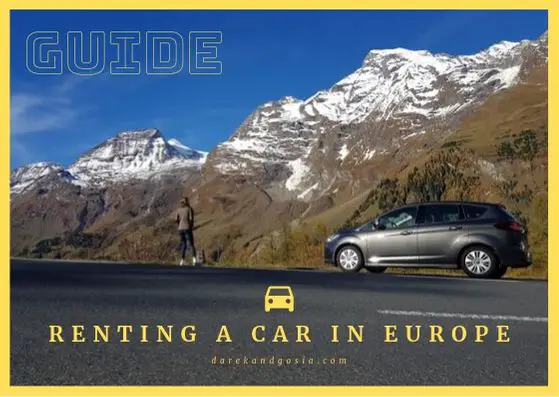 Visiting Stonehenge from Bath:
It is only 27 miles between Stonehenge and Bath. On an organised coach trip or driving yourself, a visit to Stonehenge from Bath will take around an hour. It is a relatively easy drive via the A36.
However, traffic can be bad around Stonehenge at peak times. It also takes just under an hour to get the train from Bath to Salisbury and from there, get the Stonehenge Tour bus or a taxi.
Best Stonehenge tours
A Stonehenge trip from London can be tricky to organize, especially if you don't drive. Luckily, there are many organized tours to Stonehenge from London.
London Stonehenge full-day tour:
How to visit Stonehenge? Many tourists say that the best way to see Stonehenge is by combining the trip with visiting other iconic British landmarks. If you fancy seeing Bath, Windsor and Oxford, then book one of the below trips to Stonehenge from London. This is probably the best way to visit Stonehenge and Bath on the same day!
London Stonehenge half-day tour:
What are the best Stonehenge tours from London? If a full day trip to Stonehenge from London is too long for you, there is also a huge selection of half-day top Stonehenge tours:
So, if you still wonder how to travel to Stonehenge from London, just book a trip! 🙂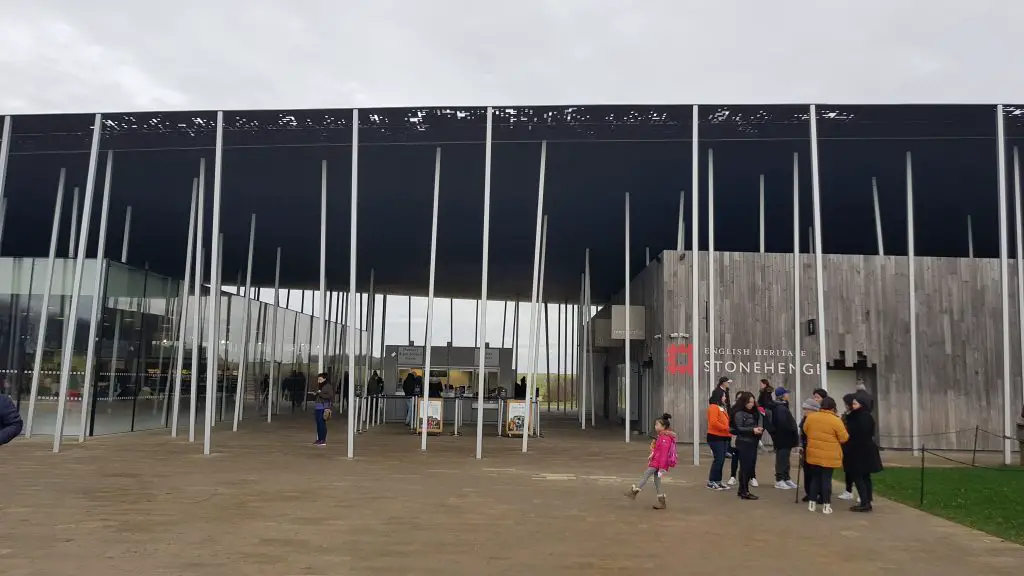 Planning your Stonehenge visit:
Stonehenge tickets prices
Stonehenge can be very busy, so booking your tickets in advance is advised. If you book in advance, the prices start from £17.50 for adults, £15.80 for concession and £10.50 for children between 10-17. It is also possible to buy family and group tickets.  Prices may be higher if you purchase tickets on the day.
Can you visit Stonehenge for free? English Heritage and National Trust England members can enjoy a free visit. However, they are still advised to book online.
Parking while visiting Stonehenge
Stonehenge does offer parking on site. Parking costs £5. However, this is refundable to those who have bought a ticket to visit Stonehenge. Parking is also free for National Trust and English Heritage members.
Stonehenge's Visitor Centre
The visitor centre has plenty of attractions to delight adults and children. Feel like you are right in the centre of the stones with an impressive 360-degree audio-visual view, which can give you a sense of what a solstice is like at Stonehenge.  The centre is also home to the 5,500-year-old man, thanks to forensic reconstruction.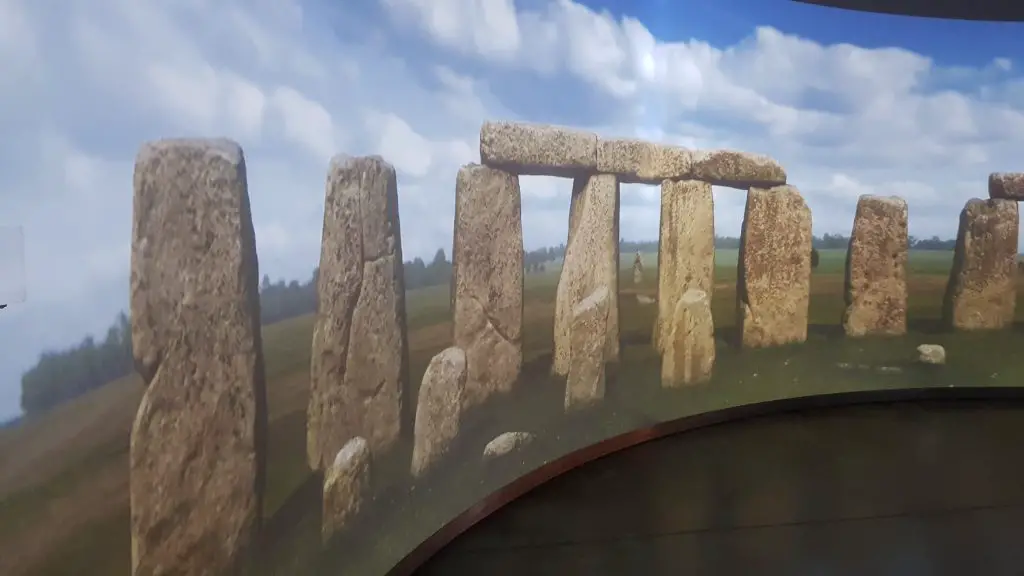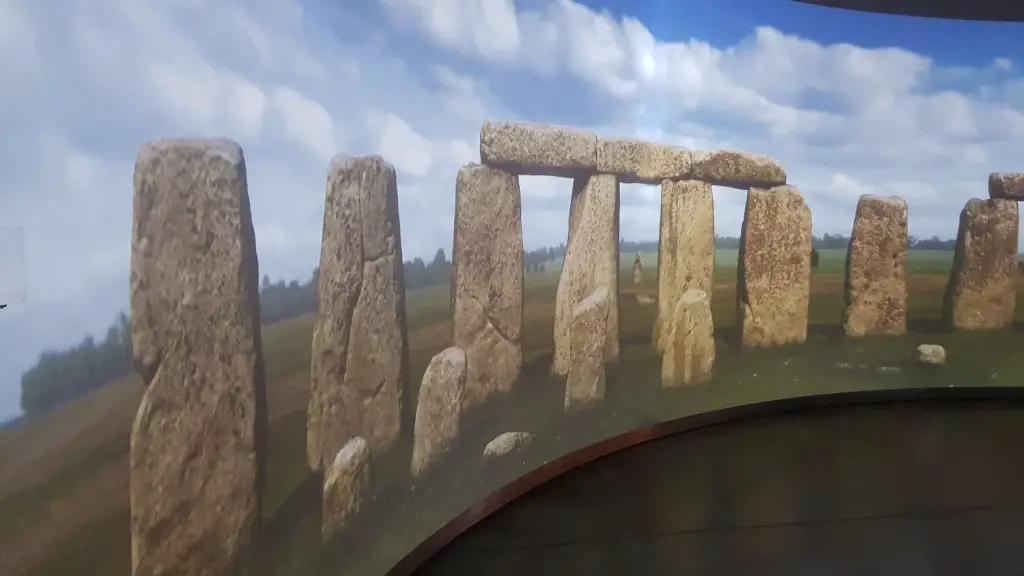 Stonehenge tours
To make the most of your visit, the visitor centre offers an audio tour. Guests can download the tour for free in advance to listen on their own device. Some companies offering tours to Stonehenge will include a guide. If not, it is possible to book a Blue Badge Tourist Guide for around £230.
Another tour that is worth looking out for is the Special Access visits (inner circle) that permits just 26 people to walk among the stones for an hour outside of the public opening times.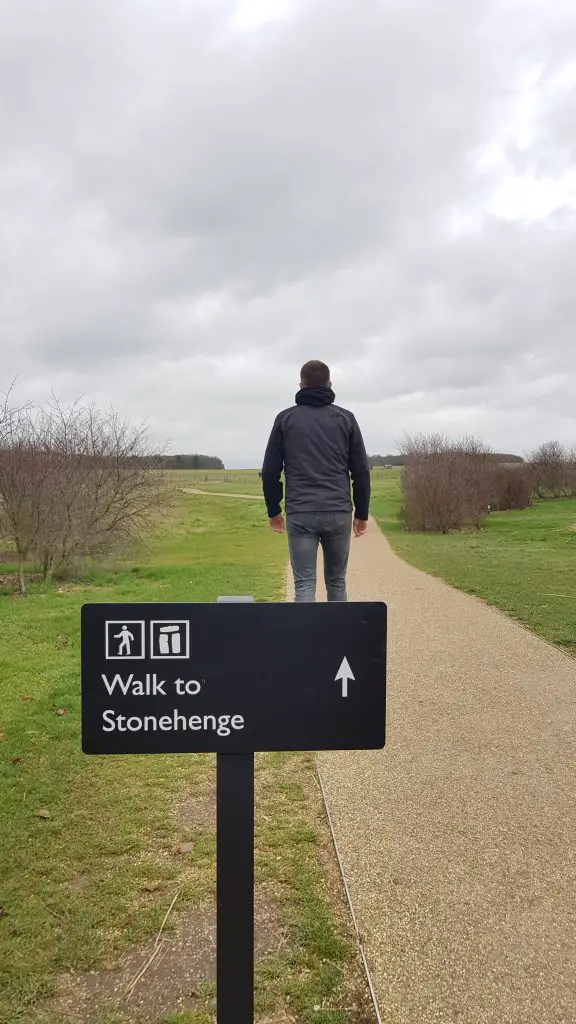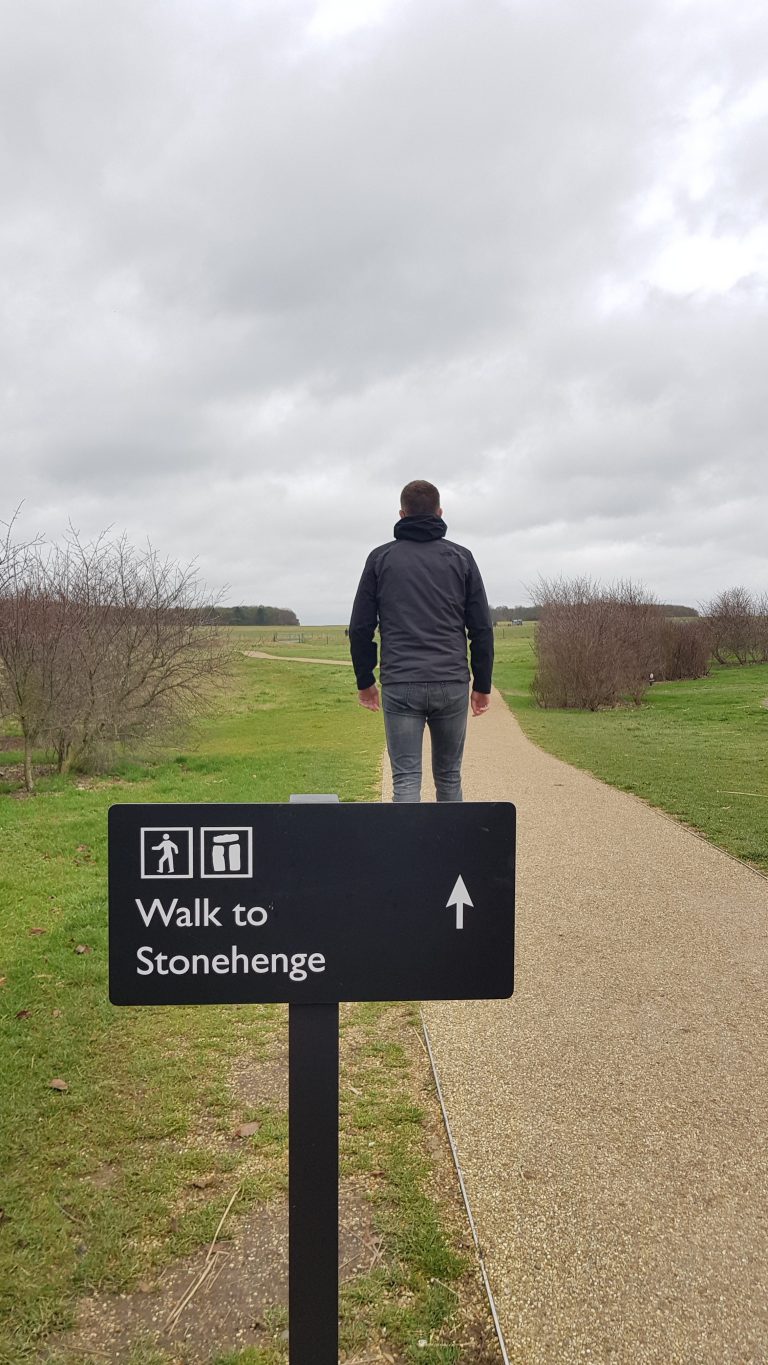 Stonehenge Landscape
The landscape is beautiful and awe-inspiring, with so much archaeological importance across Salisbury Plain. Bring suitable shoes and plan enough time in your visit to take a relaxing walk across the Stonehenge Landscape.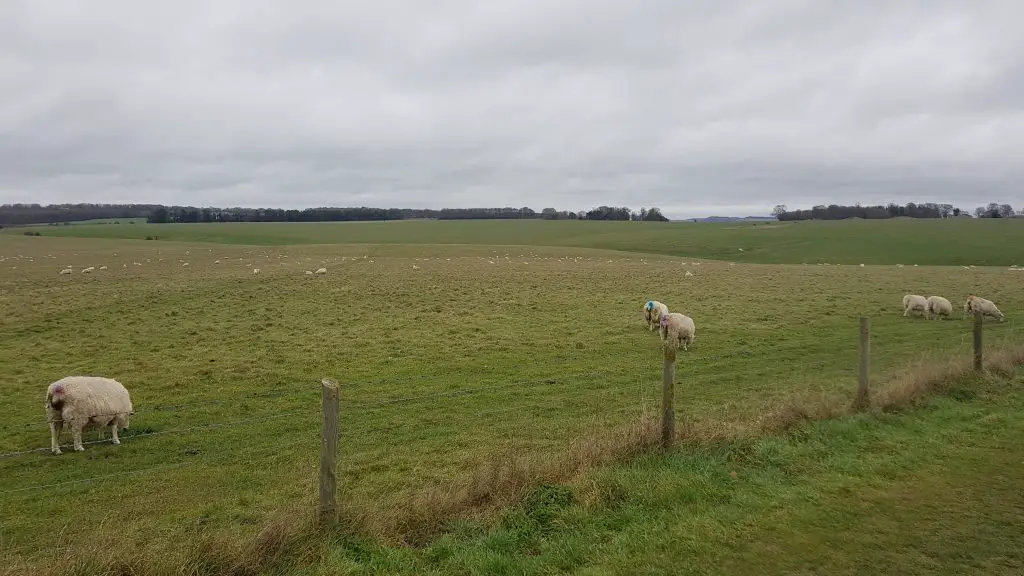 Where to stay while visiting Stonehenge?
The nearby town of Amesbury has several hotels, B&Bs and guesthouses should you wish to extend your stay near Stonehenge. Alternatively, Salisbury offers a range of hotels and accommodation options as well as other attractions, such as Salisbury Cathedral.
There are a few amazing places to stay during your Stonehenge visit. Please see below some of the TOP hotels we have selected for you:
"With a traditional country pub and restaurant across the road, Stonehenge Cottages are set in a picturesque village within a 10-minute drive of Stonehenge and Salisbury. Free parking is possible on site and free WiFi can be accessed throughout."
"A mile from Salisbury city centre, this 4-star (AA) B&B is in its own beautiful gardens, well located on the A36 for Stonehenge, Salisbury Cathedral, Old Sarum and Longleat."
Need more inspiration? Find a hotel around Stonehenge.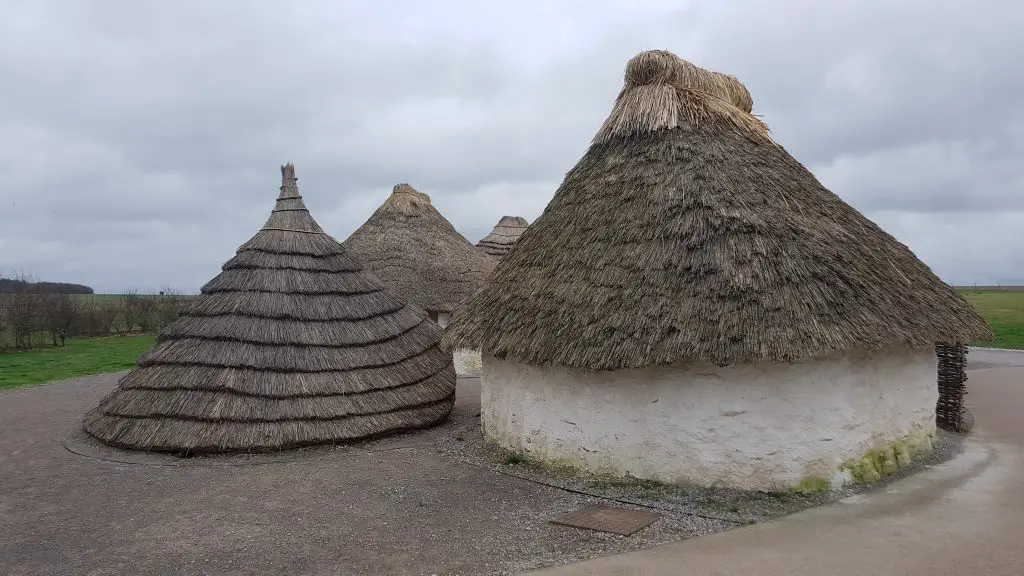 Five Stonehenge facts
The building of Stonehenge began 5000 years ago.
There are 83 stones in total, predominantly large sarsens and bluestones
There are 56 pits inside the enclosure, but their purpose is still unknown
Stonehenge was known as 'Stanenges' in 1130 AD.
Charles Darwin conducted excavations at the site and blamed earthworms for that fact the stones were sinking.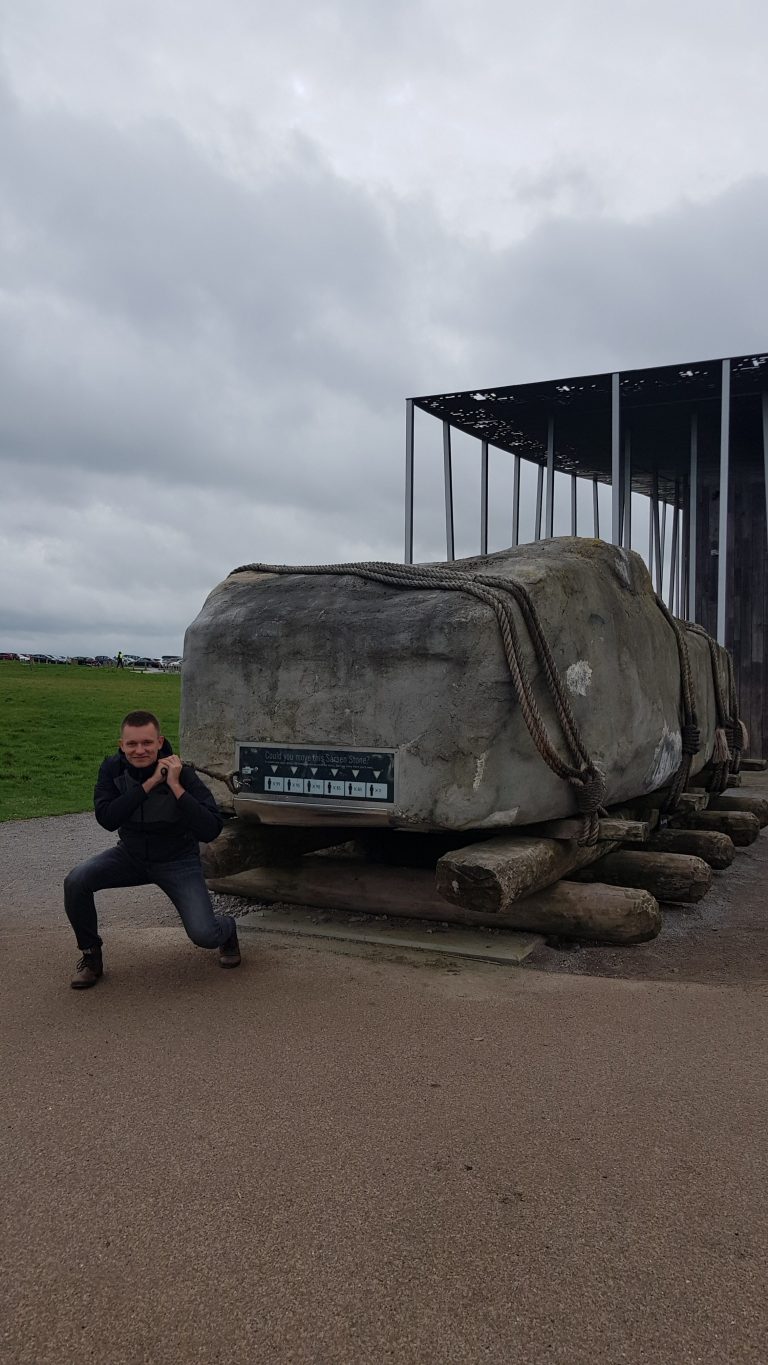 Stonehenge village history
The village of Stonehenge is actually called Amesbury, and it is located in Wiltshire, England, about 2 miles (3.2 km) from the Stonehenge monument. Amesbury is one of the oldest continuously inhabited settlements in Britain, with evidence of human activity in the area dating back more than 10,000 years.
The first recorded mention of Amesbury was in the Domesday Book of 1086, where it was listed as Ambresberie. In the Middle Ages, the village grew in importance as a center of wool production, and it also became a popular stopping point for pilgrims on their way to Salisbury Cathedral.
During the 20th century, Amesbury became an important military town, with several army barracks and training facilities located in the area. It was also the site of a major ammunition depot during World War II.
Today, Amesbury is a small, picturesque town with a population of around 11,000 people. It is a popular tourist destination due to its proximity to Stonehenge and its rich history and heritage. The town has a number of historic buildings and landmarks, including the 14th century Church of St. Mary and the 18th century Antrobus House.
Best time to visit Stonehenge?
Stonehenge summer and winter solstice
During summer solstice (21st June) and winter solstice (21st December), many people gather at Stonehenge to celebrate. By standing in the right location on both days, then the sun rises through and above one of the stones.
As these are both the longest and shortest days in the northern hemisphere, they are deeply spiritual and time of festivals and celebration.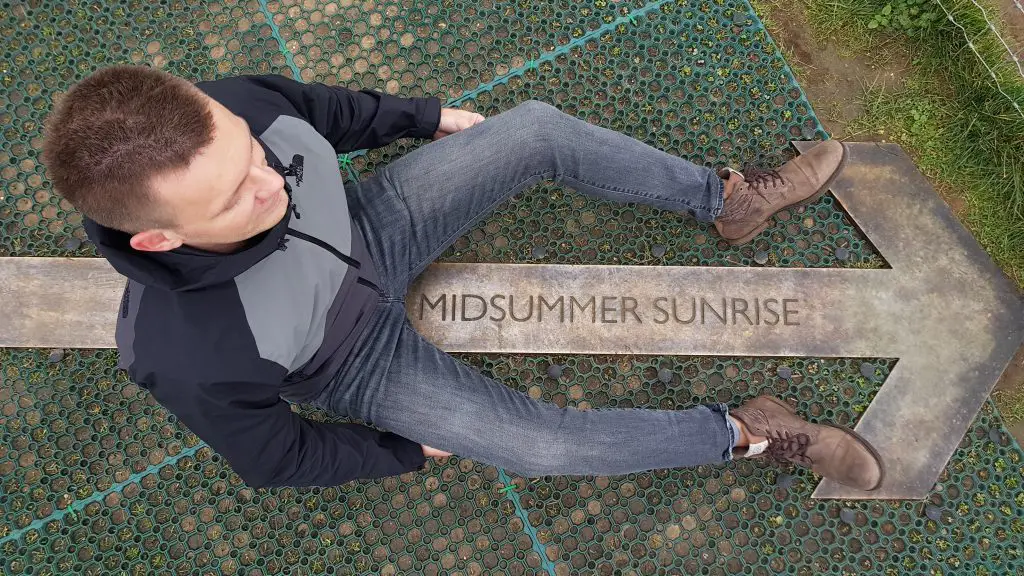 This is the best time to visit Stonehenge! But be ready, it's going to be busy during that time of the year as there will be many tours from London. Everybody wants to visit Stonehenge during that time 🙂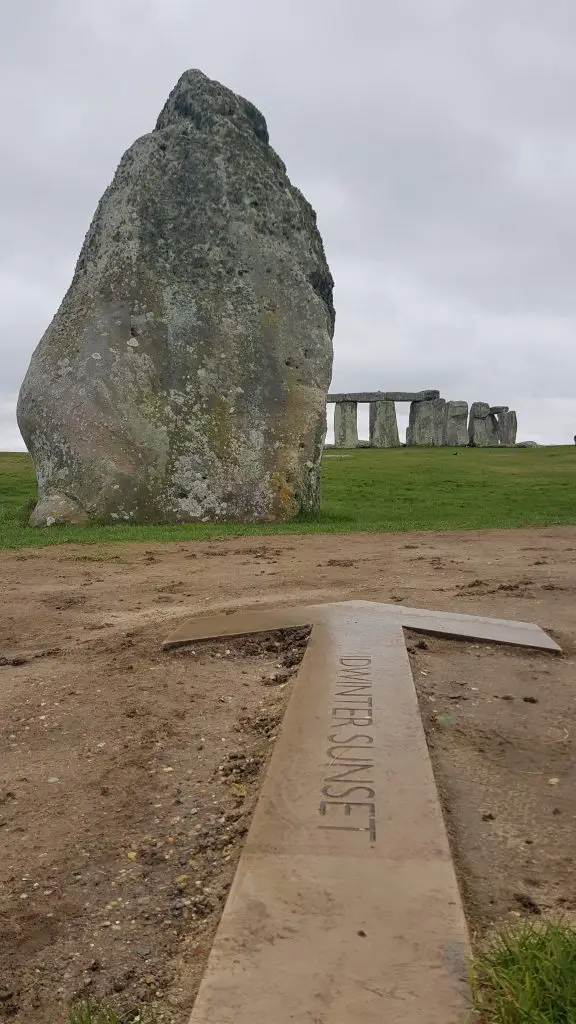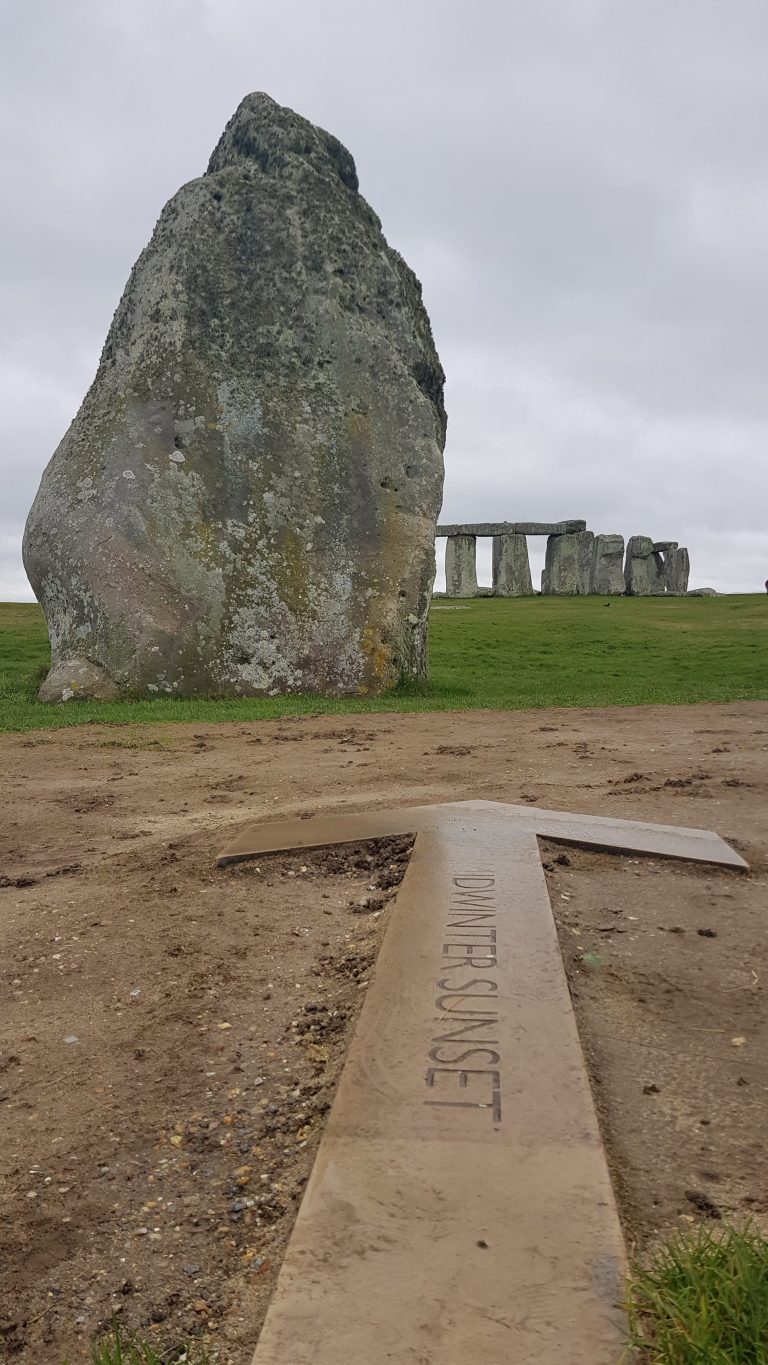 Stonehenge tourist information
Stonehenge is a world-famous tourist attraction located in Wiltshire, England, and is open to visitors throughout the year. Here is some useful tourist information for visiting Stonehenge:
Location: The Stonehenge monument is located in Wiltshire, about 8 miles (13 km) north of Salisbury and 80 miles (129 km) southwest of London.
Opening hours: Stonehenge is open to visitors every day of the year, except for December 24 and 25. The opening times vary depending on the season, so it's best to check the official website for the most up-to-date information.
Admission prices: Tickets to Stonehenge can be purchased on the official website or at the visitor center on the day of your visit. Prices vary depending on the time of year and the type of ticket you purchase. There are also discounts available for children, students, and families.
Facilities: Stonehenge has a visitor center that offers a range of facilities, including a cafe, gift shop, and toilets. The visitor center also provides information about the history and significance of Stonehenge, as well as interactive exhibits and displays.
Tours: There are several tour operators that offer guided tours of Stonehenge, as well as the surrounding area. These tours can be a great way to learn more about the history and significance of the monument, as well as to explore the beautiful countryside of Wiltshire.
Accessibility: Stonehenge has a range of facilities and services to make the site accessible to visitors with disabilities. This includes parking spaces, ramps, and accessible toilets. There are also audio guides and tactile models available for visitors with visual impairments.
Weather: The weather in Wiltshire can be unpredictable, so it's best to check the forecast and dress accordingly. In the summer, it can be quite warm and sunny, while in the winter it can be cold and wet.
Rules: Visitors are not allowed to touch the stones at Stonehenge, and climbing on them is strictly prohibited. There are also restrictions on photography, especially during the summer solstice and other special events. Visitors are advised to follow the rules and guidelines to help protect this important historic site.
Pubs near Stonehenge
There are several pubs located near Stonehenge where visitors can grab a drink or a bite to eat after exploring the monument. Here are a few options:
The Antrobus Arms – This 17th century coaching inn is located in the village of Amesbury, just a short drive from Stonehenge. It offers a wide selection of food and drink, including real ales and traditional pub fare.
The Red Lion – This historic pub is located in the nearby village of Avebury, about 20 minutes' drive from Stonehenge. It serves a range of real ales and ciders, as well as classic pub dishes like fish and chips and steak and ale pie.
The Solstice – This modern pub is located just a short walk from Stonehenge and offers stunning views of the monument from its outdoor terrace. It serves a range of food and drink, including locally sourced ingredients and real ales.
The Bridge Inn – This traditional pub is located in the village of Upper Woodford, about 10 minutes' drive from Stonehenge. It offers a cozy atmosphere and a range of food and drink, including pub classics and local ales.
The Swan – This charming pub is located in the village of Enford, about 15 minutes' drive from Stonehenge. It offers a warm welcome and a range of food and drink, including locally sourced ingredients and a selection of real ales.
Please note that availability and opening times may vary, so it's always a good idea to check ahead before visiting.
Stonehenge shops
There are several shops located near Stonehenge where visitors can purchase souvenirs and gifts related to the monument and the surrounding area. Here are a few options:
Stonehenge Visitor Centre Shop – This shop is located at the Stonehenge Visitor Centre and offers a wide range of souvenirs, gifts, and books related to Stonehenge and the local area. Products include replica stones, postcards, books on local history and archaeology, and clothing items featuring Stonehenge imagery.
English Heritage Shop – This shop is located at the Stonehenge Visitor Centre and is run by the organization that manages the monument. It offers a range of souvenirs and gifts related to Stonehenge and other historic sites around the UK, including jewelry, books, and replica artifacts.
Amesbury Museum and Heritage Centre Gift Shop – This shop is located in the nearby village of Amesbury and offers a range of souvenirs and gifts related to local history and archaeology. Products include books on local history, replica artifacts, and clothing items featuring images of Amesbury and the surrounding area.
Henge Shop – This shop is located in the nearby town of Salisbury, about 8 miles (13 km) south of Stonehenge. It offers a range of souvenirs and gifts related to Stonehenge and other ancient sites in the area, including books, jewelry, and clothing items featuring images of the monuments.
Please note that availability and opening times may vary, so it's always a good idea to check ahead before visiting.
Is it worth visiting Stonehenge?
Is Stonehenge worth it? Without a doubt, Stonehenge offers endless fascination, wonder and mystery which enchants all visitors. However, it can be very busy and lengthy traffic jams may mean the travel is not worth it, especially if your time in the area is limited.
It is important to remember the site of Stonehenge offers more than just the stone circle, with a high-tech visitor centre and plenty of information. Nearby there are other archaeological sites to visit such as the hilltop site of Old Sarum and The Cursus.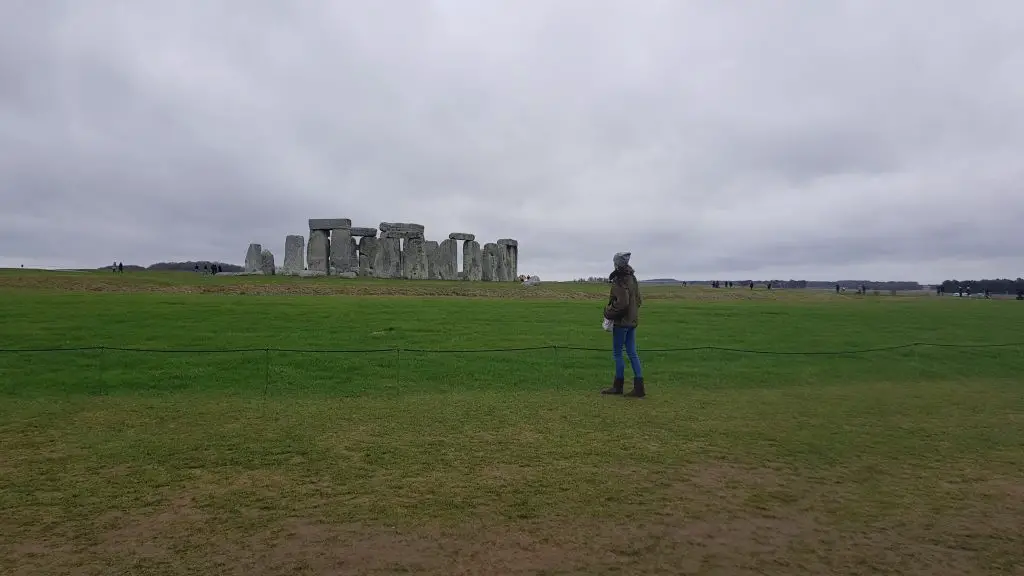 Would you visit Stonehenge on a weekend trip? You definitely should as Stonehenge is one to the most magical and romantic places in Europe!
Places to visit near Stonehenge:
If you like travelling across England, you should also visit best places in Cotswold District or the amazing Isle of Wight. You can also spend one day in London 😉
Andover: 19 miles away from Stonehenge
Winchester: 37 miles away from Stonehenge
Lymington: 38 miles away from Stonehenge
Faringdon: 44 miles away from Stonehenge
Cheddar Gorge: 47 miles away from Stonehenge
Isle of Wight: 51 miles away from Stonehenge
Burford: 52 miles away from Stonehenge
Bibury: 54 miles away from Stonehenge
Emsworth: 56 miles away from Stonehenge
Broadway Tower: 57 miles away from Stonehenge
Witney: 57 miles away from Stonehenge
Hayling Island Beach: 58 miles away from Stonehenge
Model Village Bourton-on-the-Water: 62 miles away from Stonehenge
Lower Slaughter: 64 miles away from Stonehenge
Richmond Park: 78 miles away from Stonehenge
Kew Gardens: 79 miles away from Stonehenge
Shere: 84 miles away from Stonehenge
Love England and the rest of the UK?
Read our other articles related to this stunning country:
Articles you may like: