Discover best activities & fun things to do on the Isle of Wight. There are endless attractions for family days out on this Channel Island.
Not sure what to do on the Isle of Wight? From attractions for adults or top things to do with toddlers on the Isle of Wight to Romantic things to do on the Isle of Wight and best beaches the Isle of Wight. Yes, we have covered all of them 🙂
Whatever you are looking for, you will find it in our guide to Isle of Wight days out. With so many places to visit on the island, everybody will find a perfect attraction for a day out. Do you love long country walks, amazing beaches, natural history or perhaps a festival atmosphere? This island has it all.
Known as Britain's holiday island, the Isle of Wight allows you to cross the sea, without venturing very far at all.
There's so much to do, or places to simply relax and not do anything at all, that makes the island a must-visit location. You should definitely have it on your UK bucket list as this is one of the best places to see in England!
What's more, whatever time of year you go, there'll be something you can enjoy. So, what to do on the Isle of Wight?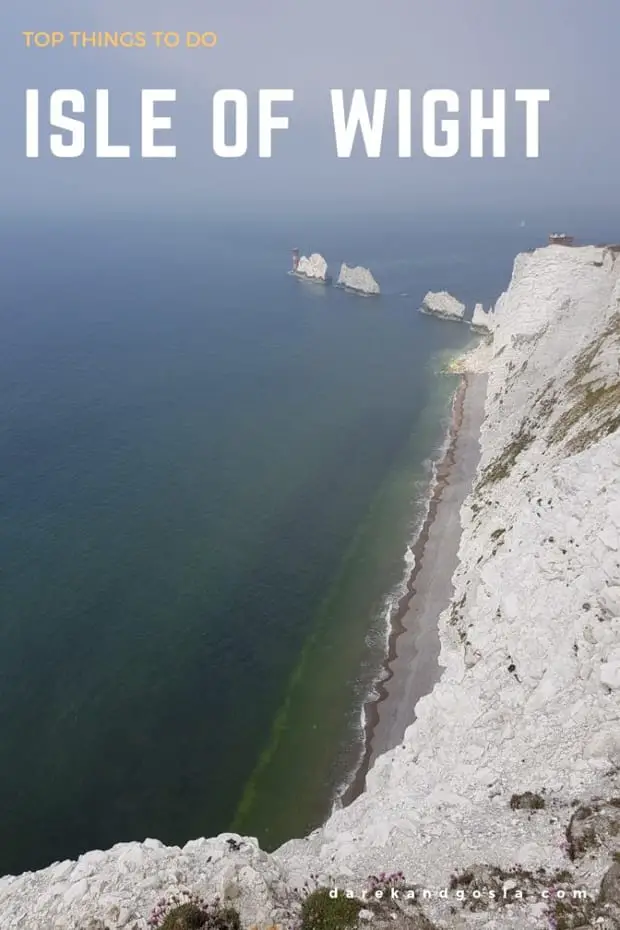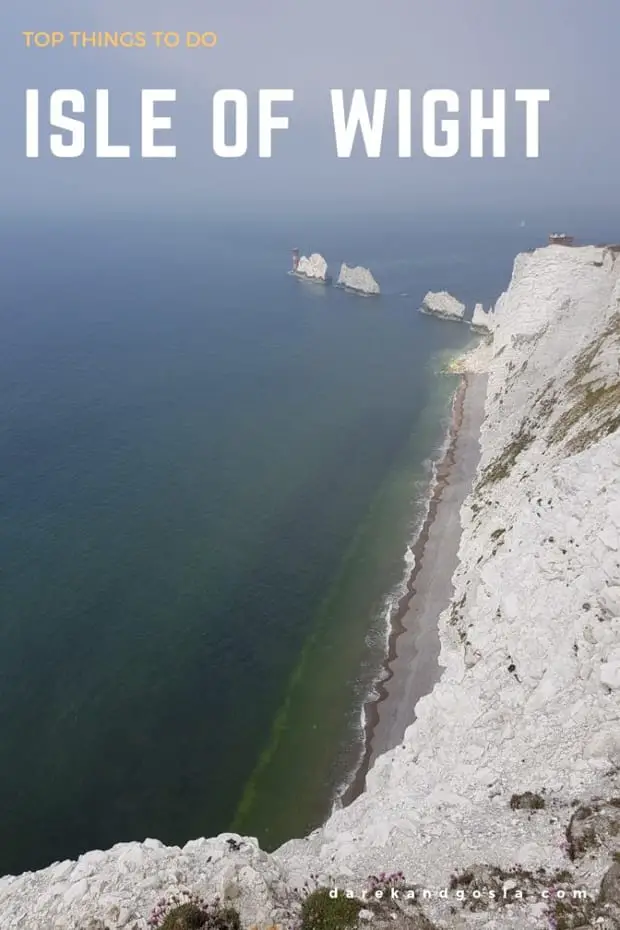 How to get to the Isle of Wight?
Isle of Wight from London
If you're travelling from London, the Isle of Wight is just a short flight away, with routes running from both Heathrow and Gatwick.
However, there are plenty of other ways to travel from London to the Isle of Wight. Many services offer a package that includes both the train journey and ferry from major rail stations across the UK. From London, it can take just over two hours to leave London and arrive at West Cowes.
There are also coach services that link to passenger ferry services too.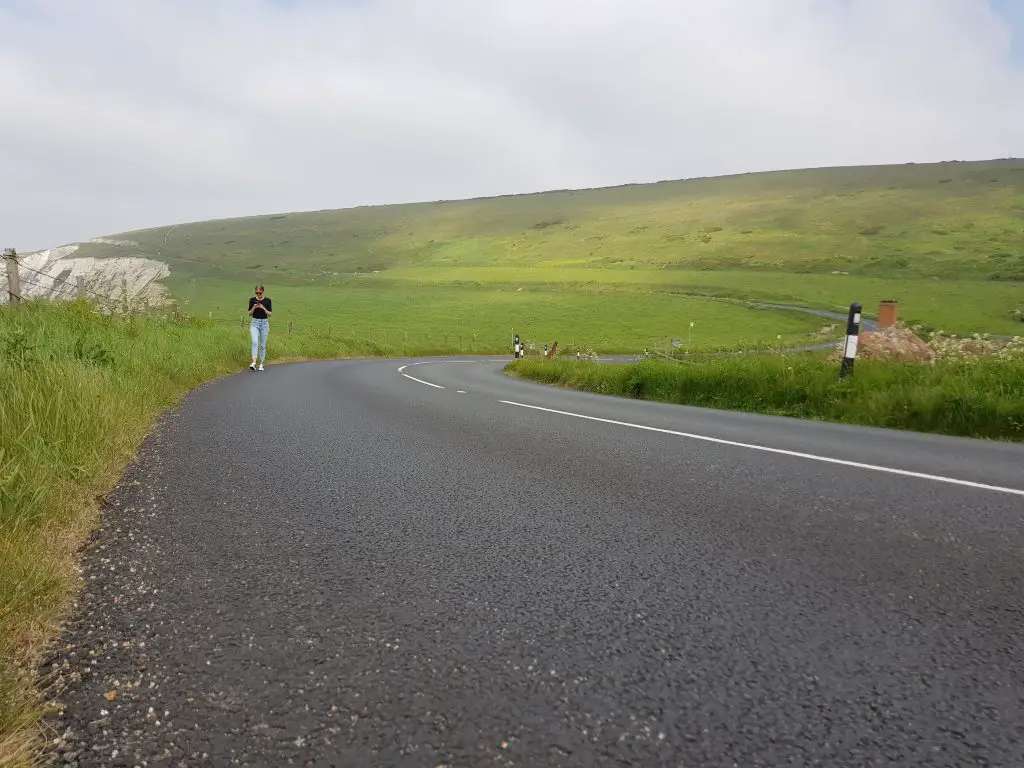 Isle of Wight hovercraft
Start your holiday before you arrive be enjoying the unique experience of a hovercraft journey.
The Isle of Wight commercial hovercraft is sadly the last one of its kind. However, visitors can still enjoy the hovercraft service that operates from Southsea in Portsmouth to Ryde. The journey takes just ten minutes to cross the sea which is why you'll find commuters, day-trippers and tourists using the service to 'fly' across the sea.
Isle of Wight car ferry
Another way to get to the Isle of Wight is by car ferry, many ports across the south of England operate a ferry service to the island. In fact, there are over 200 ferry crossings a day that take place from Lymington, Southampton and Portsmouth. This is the way we have taken vile visiting the IoW 🙂
(read our guide to renting a car in Europe)
Links from these ports will take you to East Cowes, Fishbourne or Yarmouth. However, passenger ferries also link to Ryde and Cowes.
Now you've sorted how to get there, what are the must-visit attractions to add to your itinerary?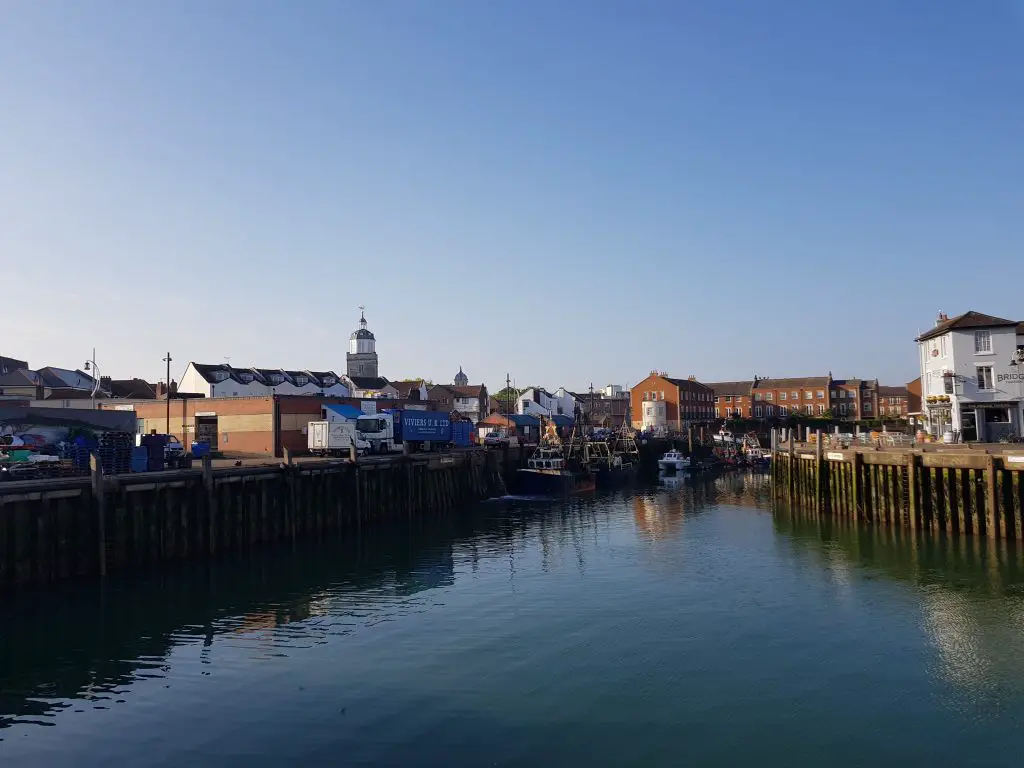 Isle of Wight tourism
Whether you want to spend days out in Isle of Wight or planning a UK weekend getaway with your family you can be sure that there are many things to do on Isle of Wight.
Tourism is a big thing on the island but it's only domestic tourism. You will not really see many foreigners travelling to the Isle of Wight.
Explore the most beautiful things to see Isle of Wight and top attractions in IoW:
Top 11 Isle of Wight attractions & things to do
1. The Island Bakers
What to do in Isle of Wight? If you're looking for tempting treats and the best bread your beach picnic, then head to The Island Bakers. The Island Bakers have a shop in Newport and can be seen at the farmers market in Ryde on Saturdays too.
The Island Bakers are made up of two chefs created a bakery after both working at Royal Kitchen at Buckingham Palace so it has to be one of the best things to do in Isle of Wight.
Since then, they have gone on to win plenty of awards for their delectable breads and mouth-watering brownies. They also make the best doughnuts we have ever had! This should be the 1st place to visit while on the Isle of Wight 😉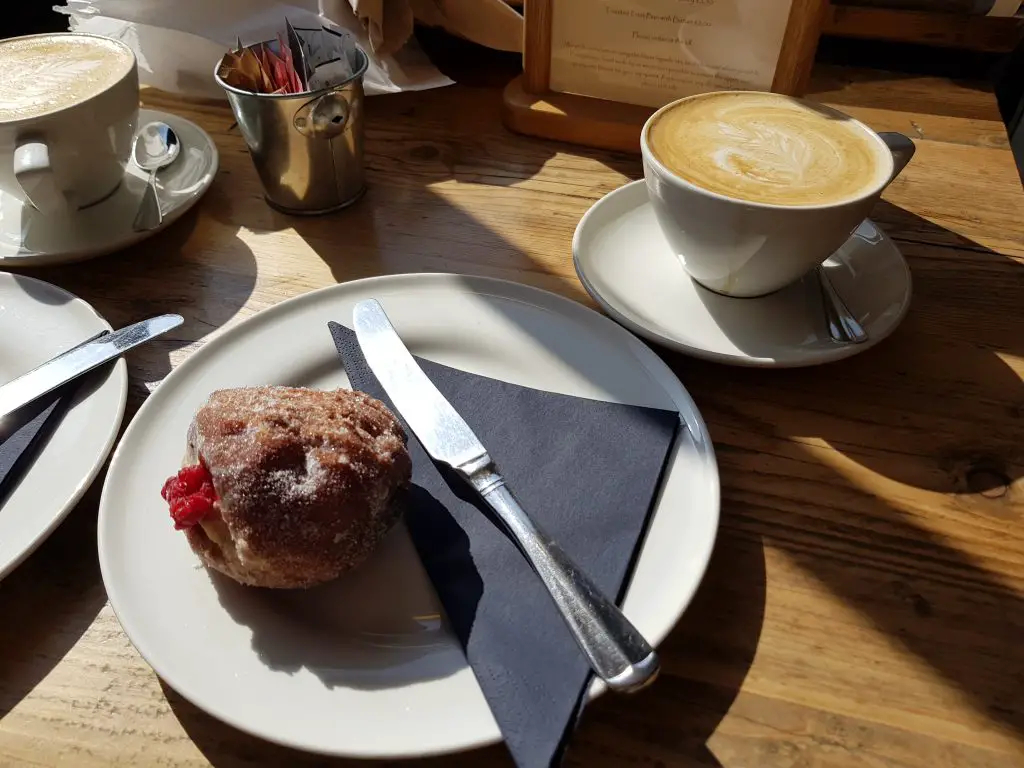 2. Appley Tower
What to see on Isle of Wight? This is one of the most recognizable Isle of Wight points of interest. Appley Tower was once part of the Appley Towers Estate, built in 1875. For many years, the tower remained inaccessible to the public.
Now the tower is opened seasonally to give visitors fantastic views across Ryde beach. This is a huge attraction on Isle of Wight and one of the main point of interest.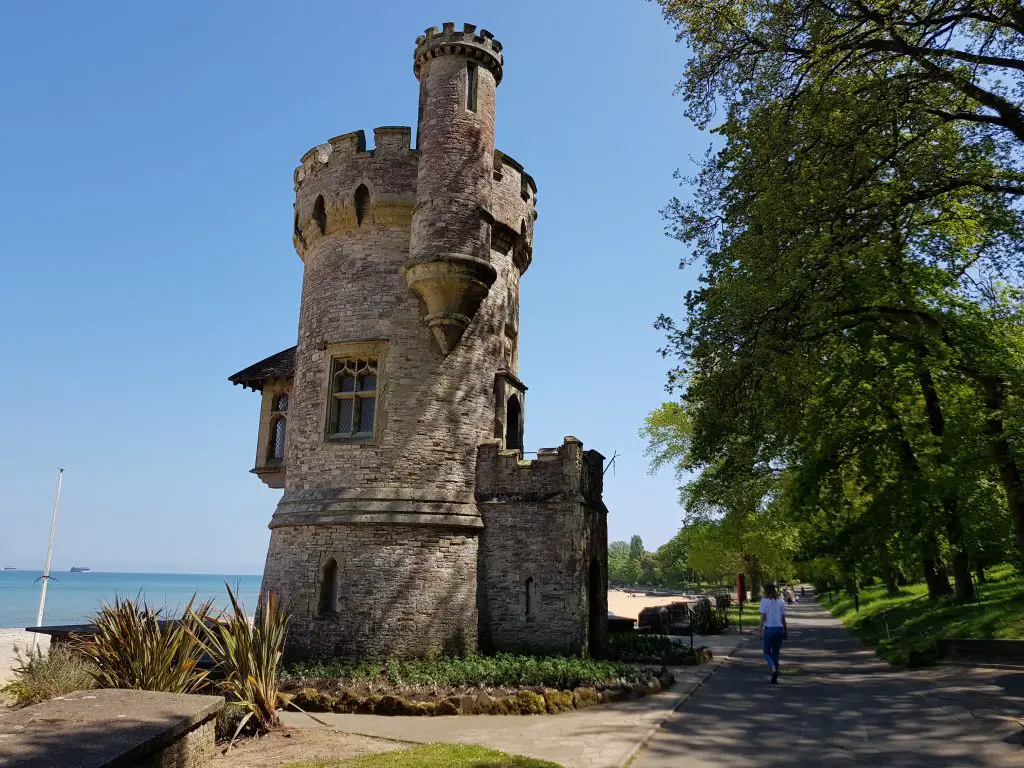 3. Ryde beach
Best beaches Isle of Wight? If you're looking for endless swathes of fine, golden sandy beach, then there's no better place than Ryde beach on the north-east of the island and it's known as one of the best beaches near London to visit.
The beach also features a 681-metre-long pier and the harbour with the hovercraft terminal too.
One of the best beaches in Europe – just stunning. A very relaxing place to visit 🙂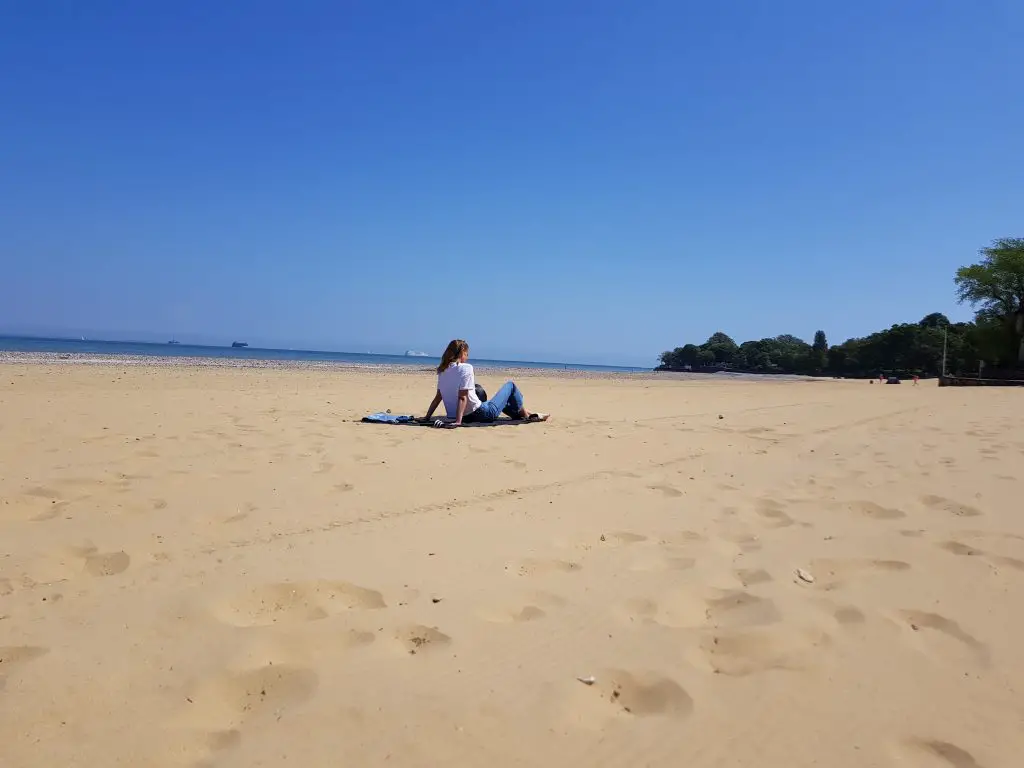 4. Steam railway
Isle of Wight activities? Take yourself back in time to the Victorian era by seeing the beautiful Isle of Wight pass you by on the steam railway. A great thing to do on the island – not every day you can do this kind of attraction 🙂
The carriages are all in keeping with the bygone era, and your ticket can enable you to stop at any of the stations to explore. Alternatively, sit back and admire the countryside with a soundtrack of the relaxing rhythm of the train. Kids will love this experience and you can feel like one too.
Would you add this to yuor list of top Isle of Wight tourist attractions?
5. The Garlic Farm
Isle of Wight must do? Any Isle of Wight day trip wouldn't be complete without visiting the Garlic Farm!
For lovers of all things garlic, the Garlic Farm is for you – top place to visit on the Isle of Wight! A perfect location to spend a day out.
In Sandown, the farm will explain the process of growing garlic and then how best to use it. Sample culinary delights such as garlic chutneys and even garlic ice cream and beer! The Garlic Farm also offers tours from the back of a tractor-trailer.
It's a bit smelly experience but is totally worth it 🙂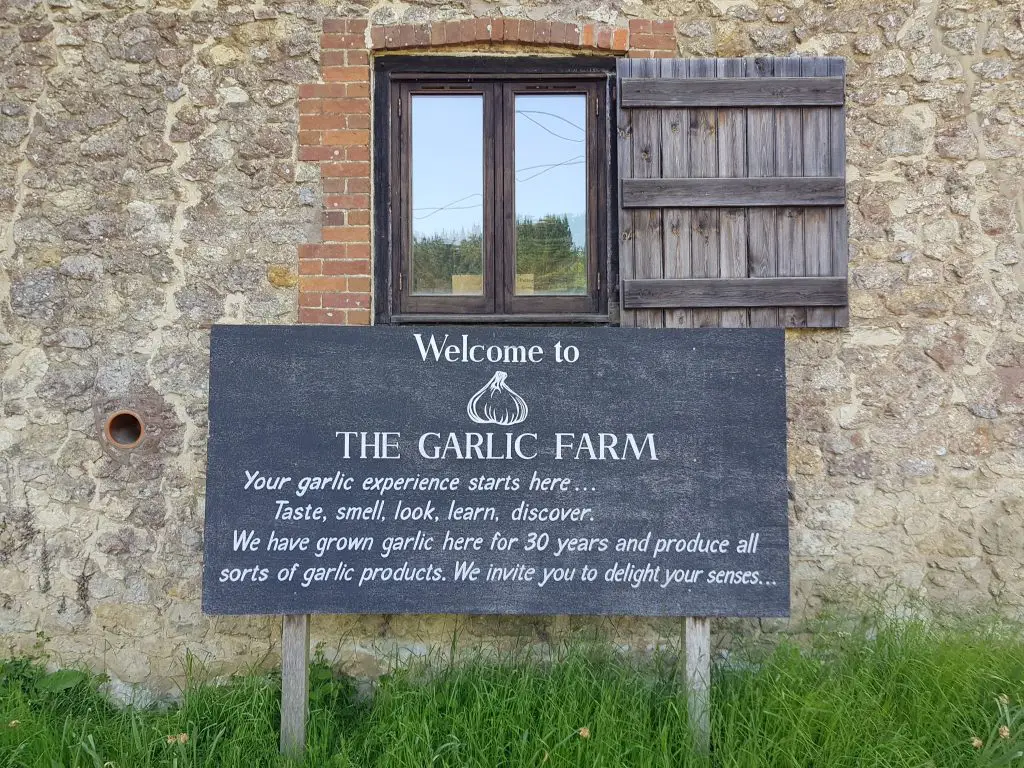 6. Sandown
Known as one of top Isle of Wight places to visit, the town of Sandown has something for everyone. There's a glorious sandy beach, a dinosaur museum and even a zoo in an old fort.
There's plenty of shops and restaurants to enjoy as well as lots of watersports for the thrill-seekers to try.
7. Osborne House
Where to go in Isle of Wight? Osborne House was Queen Victoria's family home which she describes as; 'it is impossible to imagine a prettier spot'. See the beauty and Victorian opulence for yourself and admire the colourful and meticulously styled gardens.
8. Military Road
What to see in Isle of Wight? Drive the Military Road – it is one of the free things to do on the Isle of Wight.
Military Road, stretching from Freshwater to Blackgang has been named as one of the best roads for driving holidays. One of the best roads in Europe – a must-have on your bucket list 🙂 This is a place you just have to visit (or drive on) while in the Isle of Wight!
The long, winding road can feel like a rollercoaster at times, but also provides beautiful scenery with roadside wildflowers along the route.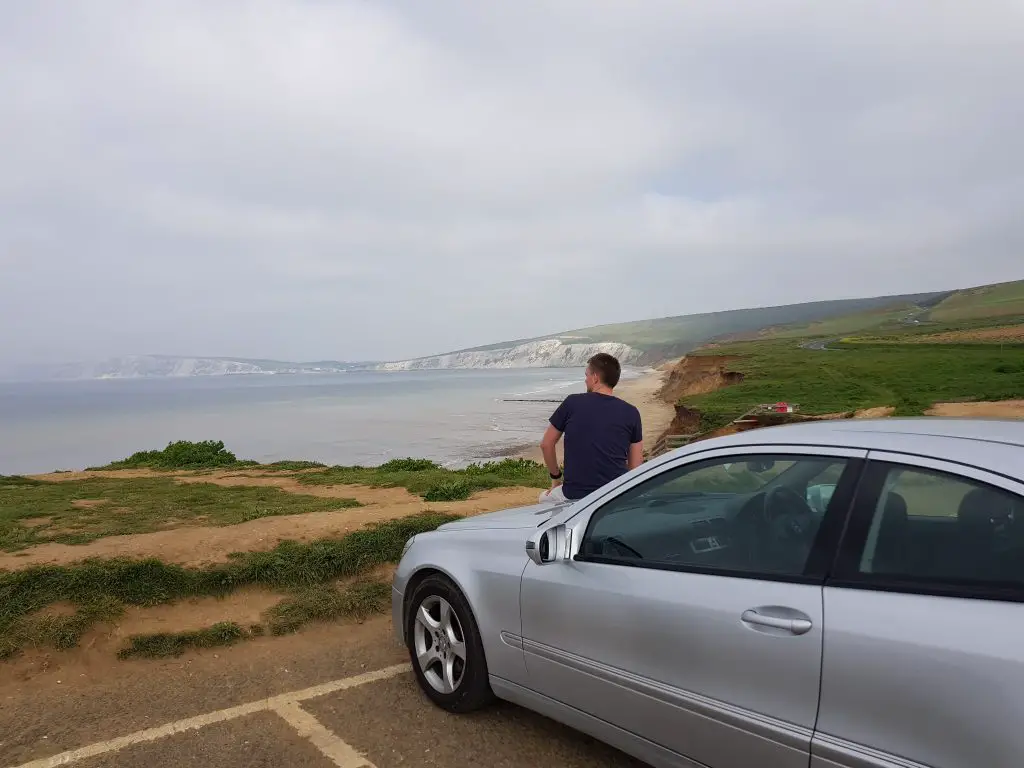 9. Donkey sanctuary
Where to go Isle of Wight? This is a bit unusual one but it really is one of the top places to see in Isle of Wight.
The donkey sanctuary is free to enter, although charity donations are gratefully received. Visitors and their dogs are welcome to roam the sanctuary to visit the donkeys and watch them play and graze. There are a café and a gift shop too.
10. The Needles
Top Isle of Wight sightseeing? Perhaps the most iconic sight of the Isle of Wight is The Needles. Without a doubt one of the top attractions on the island and one of the most famous landmarks in England!
The best way to enjoy these spectacular rocks is to take the chairlift ride to the very top or take a boat trip around the coast. Nearby, visitors can make sand souvenirs or enjoy the exciting 4D cinema experience.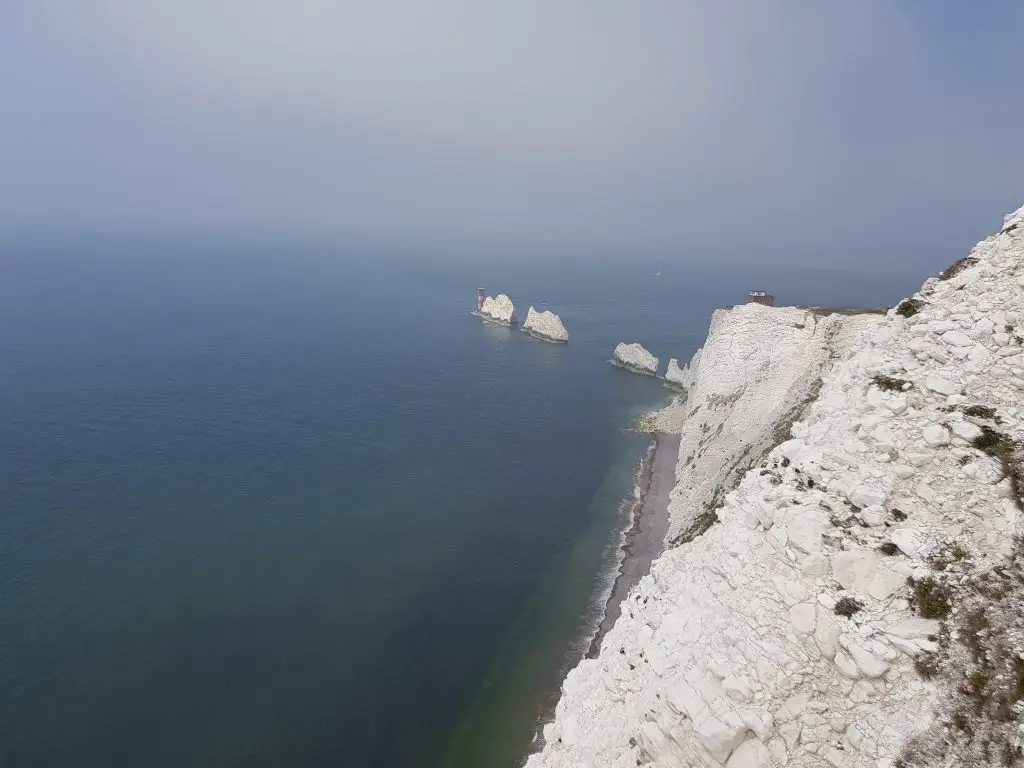 11. Alum Bay Pebble Beach
Free things to do Isle of Wight? There are many great places of interest Isle of Wight and this one has a stunning view too. With the Needles in sight, Alum Bay can provide some breath-taking beach photographs thanks to the 21 different shades of sand.
The water is clear, making it ideal for a paddle while many visitors simply sit back and watch the boats pass by.
One of the best things to do in IoW!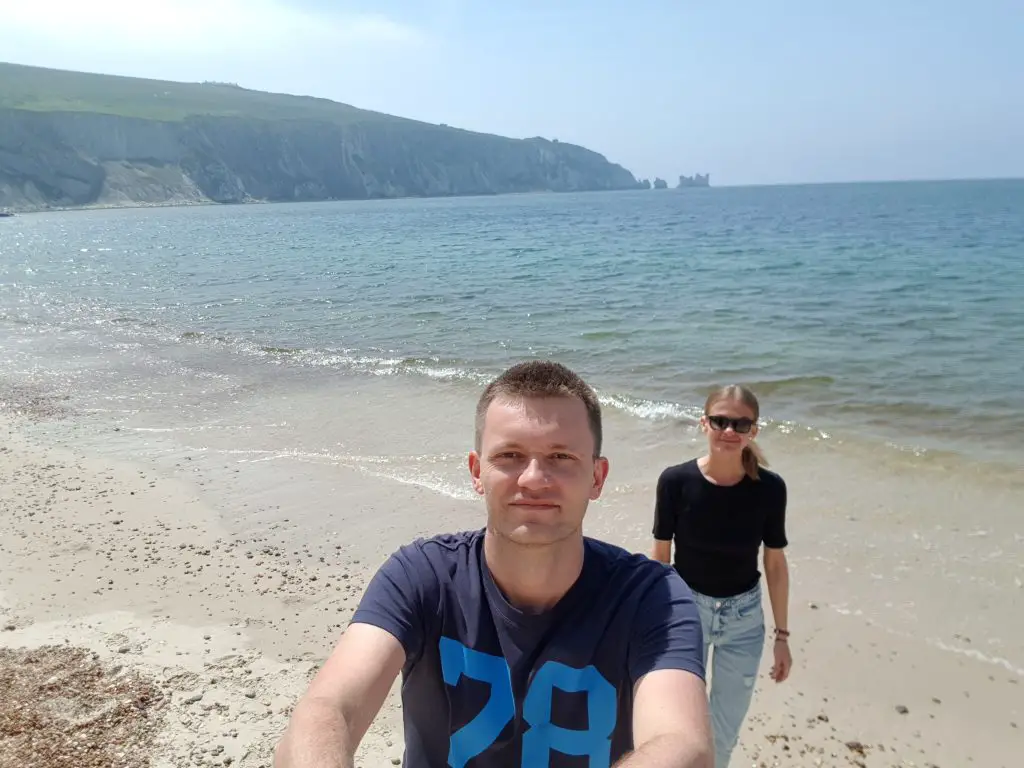 Where to stay on the Isle of Wight?
So, what is the best place to stay in Isle of Wight? From Guesthouses in Yarmouth to Cottages with a sea-view – there is endless opportunity to find great accommodation on the Isle of Wight.
The only limit is your budget 🙂 Many hotels and B&Bs on the island are fully booked during weekends so make sure you check the availability and book in advance.
If glamping is is your cup of tea, you will be pleased to hear that IOW is one of the best places for family glamping with kids in the UK!
There is no shortage of amazing places to stay during your days out the Isle of Wight. Please see below some of the TOP hotels we have selected for you:
"Featuring an indoor heated swimming pool, Albion Hotel also offers an on-site restaurant and free parking. The hotel sits on the edge of Freshwater Bay and its sandy beach. The hotel is located near The Needles Park at Alum Bay, which includes the famous Needles Rocks & Trinity Lighthouse."
"Weston Manor B&B is just 750 yards from the seafront in Totland. This charming manor house is set within a National Trust Heritage Site, dating from 1871 and featuring its own chapel. Freshwater Bay is just under 2 miles from the property, while the beaches around Totland are 20 minutes' walk away."
Need more inspiration? Find a hotel in IoW.
All you MUST know about the Isle of Wight:
What is Isle of Wight famous for?
The island is not only a beautiful island and holiday resort, but it is also famous for its yearly music festival which draws in people each and every year. There are many attractions on Isle of Wight for families and couples.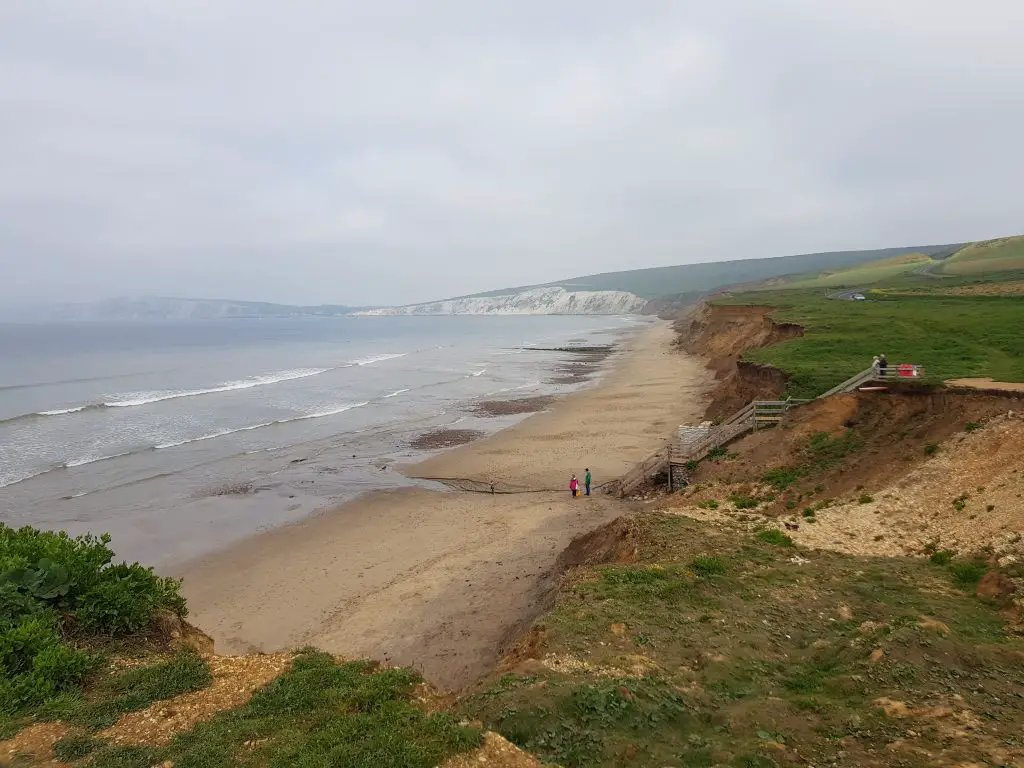 Do you need a passport for the Isle of Wight?
If you are travelling to the Isle of Wight then you do NOT need to bring a passport, it is classed as a part of the UK and therefore you can travel without a passport. So it's great news! You don't need a passport for Isle of Wight 🙂
Can you drive to the Isle of Wight?
You can take a car to the island, you will need to be able to drive it on to the ferry that takes you over the water. The most popular car-friendly ferries include those that travel from Portsmouth, Southampton and Lymington.
What is the cheapest ferry to the Isle of Wight?
There are a number of ferry options when it comes to travelling to the Isle of Wight. Many of these ferry companies will have sales on their tickets, which means that you can find a great deal on your crossing costs.
How much is the ferry from Lymington to Yarmouth?
The ferry route that travels between Lymington and Yarmouth is operated by Wightlink. There are around 17 crossings per day and the average cost at the weekend for a ticket is between £55 and £75. However, during weekdays this can drop down to as little as £29.
Can you take dogs on the Isle of Wight ferry?
If you want to travel to the island with your dog then you can take them on many of the ferry lines. The thing to keep in mind is that you may not be able to sit in public areas or out on the deck, instead you may need to stay in dedicated pet-friendly areas and lounges for the duration of the crossing.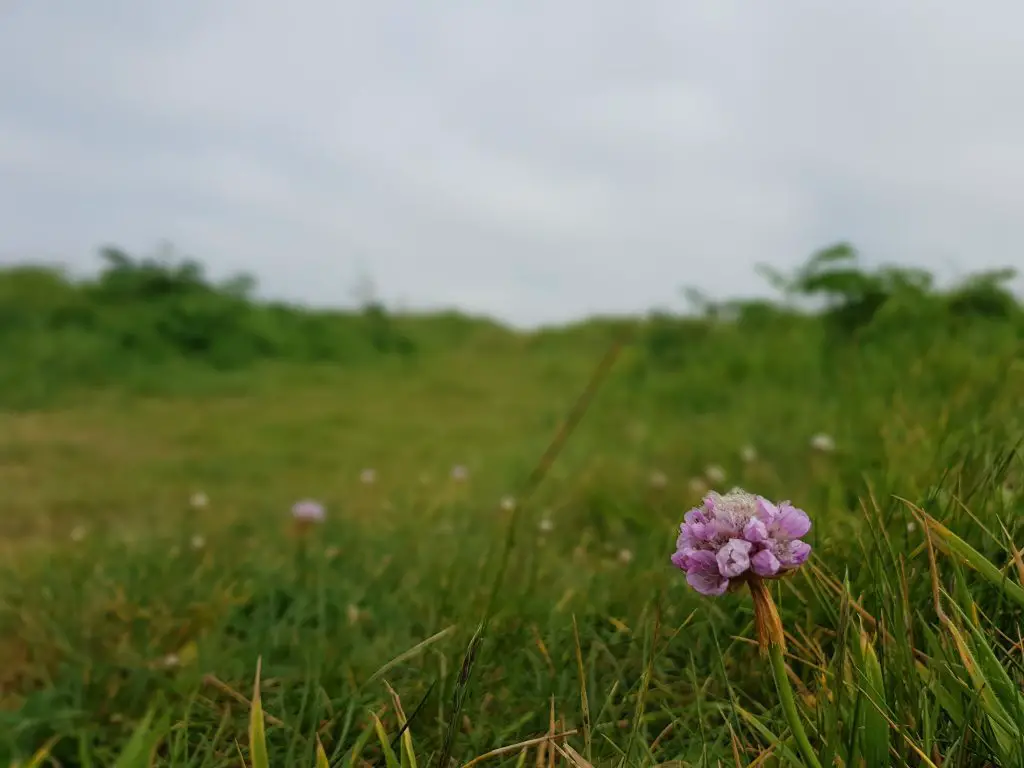 What is there to do on the Isle of Wight in the winter?
Of course, during the summer months, you are going to find plenty of things to do on the Isle of Wight, especially if you are a fan of beaches.
However, during the winter months, there are still plenty of things to do including heading to Brading Roman Villa, Carisbrooke Priory a Quarr Abbey. So, yes – there are still many places in Isle of Wight, which you can visit in winter.
Isle of Wight what to do FAQ
How far is it around the Isle of Wight?
There is a long-distance footpath that will take you around the entire Isle of Wight. This is known as the IoW coastal path and covers some 70 miles.
Can you drive on the Isle of Wight?
You can drive around the island and the same road rules apply to if you were driving around the mainland of the UK.
What is the Military Road?
Also known as the A3055 the Military Road is a regional coastal road which starts at Chale in the east of the island and ends at Freshwater Bay, which is in the west.
Places to visit near Isle of Wight:
Emsworth: 25 miles away from Stonehenge
Hayling Island Beach: 28 miles away from the Isle of Wight
Winchester: 36 miles away from the Isle of Wight
Andover: 45 miles away from the Isle of Wight
Stonehenge: 52 miles away from the Isle of Wight
Durdle Door: 56 miles away from the Isle of Wight
Lulworth Cove: 58 miles away from the Isle of Wight
Shere: 70 miles away from the Isle of Wight
Isle of Portland: 77 miles away from the Isle of Wight
Cheddar Gorge: 91 miles away from the Isle of Wight
So, would you visit the Isle of Wight? 🙂
Let us know what's your best place to visit in the Isle of Wight and which other attractions we should add to our list!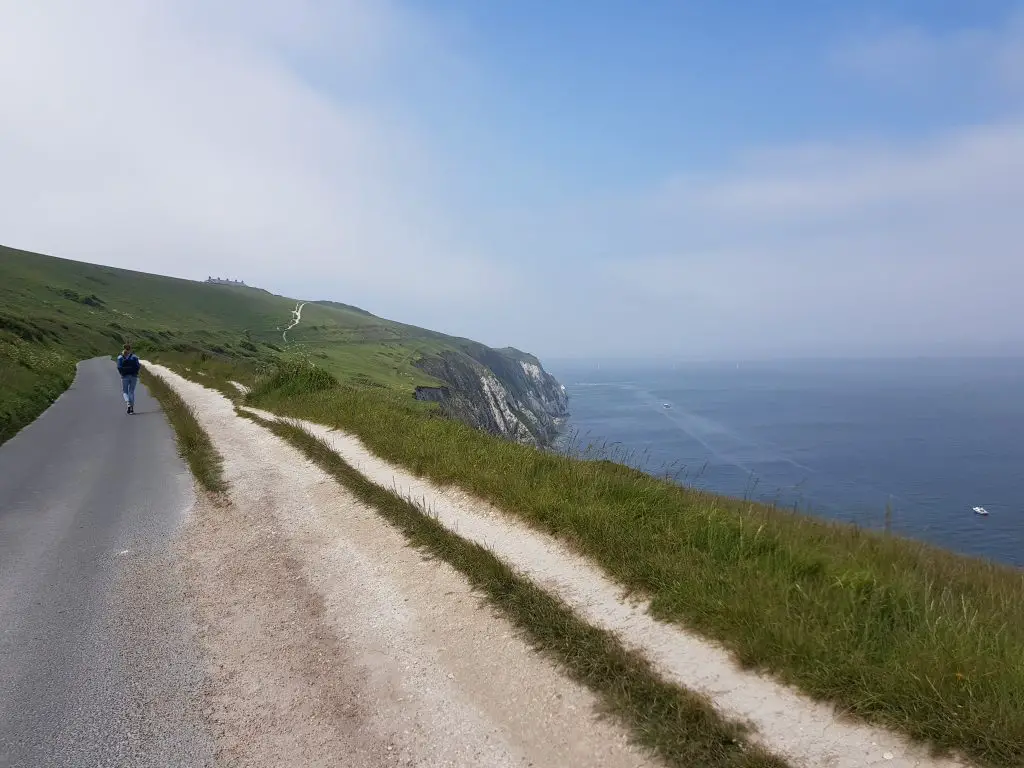 Love England and the rest of the UK?
Read our other articles related to this stunning country:
Most beautiful places in England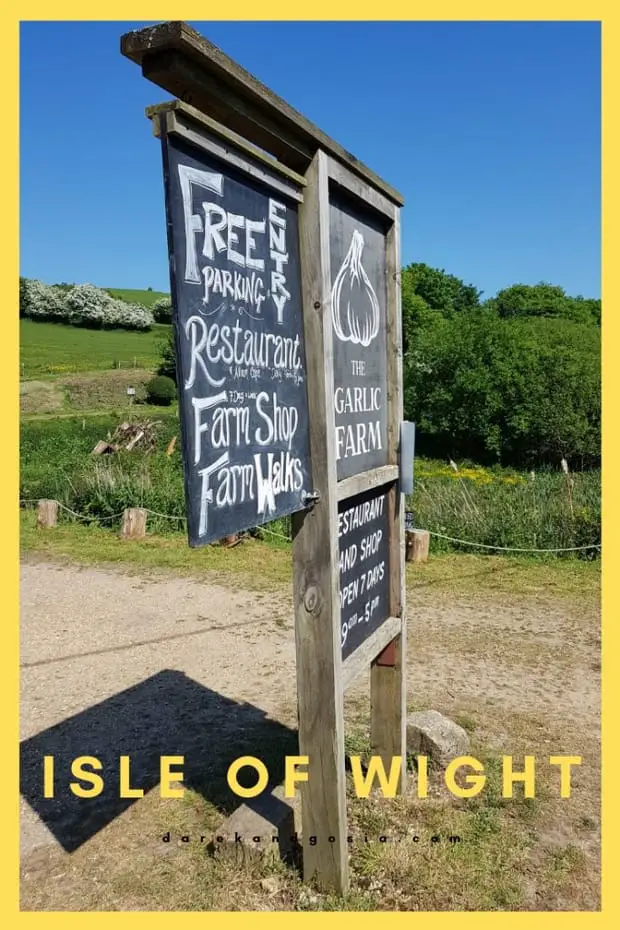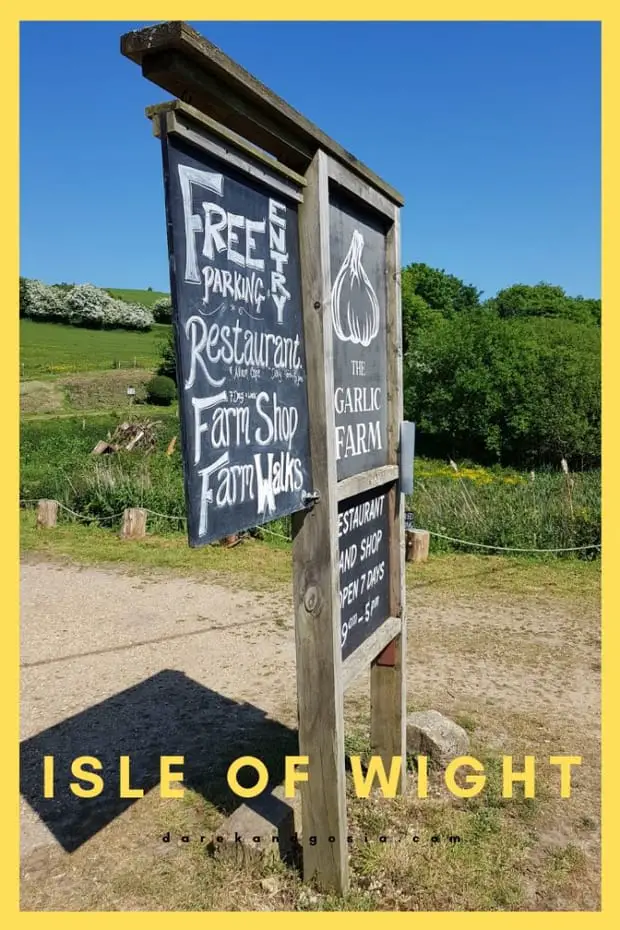 Articles you may like: