Embark on a sarcastic journey through 50 of the most dreadful scenic drives near London – places so irresistibly charming, you'll hate how much you love them. You've been warned!
Oh, the agony of being a Londoner! All that culture, history, and international cuisine is right at your doorstep. To top it all off, you're spoilt for choice when it comes to scenic drives. But if you must endure the curse of choice, we've taken the hit for you. We've driven around, Gosia constantly nagging about when we'll finally be disappointed, and Darek secretly hoping to find that one truly terrible yet awe-inspiring drive.
Gosia and I decided to explore scenic drives near London, and honestly, we're terribly disappointed—by how much we enjoyed them. You'll hate these drives as much as we did, but let's take the plunge into the abyss of glorious countryside.
So sit back, pop open a can of lukewarm English ale, and join us on this journey of 'awful' scenic drives around London. Let's rev those engines and try not to enjoy ourselves too much, shall we?
What makes a scenic drive scenic?
Alright, let's break it down, snappy-like! A scenic drive is scenic because it hits you with the "wow" factor—think jaw-dropping landscapes and natural beauty. It's not just about greenery; sometimes man-made marvels like historic castles or quaint villages steal the show.
The route itself matters too; winding roads and elevation changes can add a sense of adventure. A sprinkle of seasonal elements like autumn leaves or spring blossoms can elevate the experience.
Lastly, the drive becomes truly scenic when it leaves a lasting impression, making you say, "Blimey, that was stunning!" Darek and I often find ourselves thinking about the drives long after we've returned to London's concrete jungle.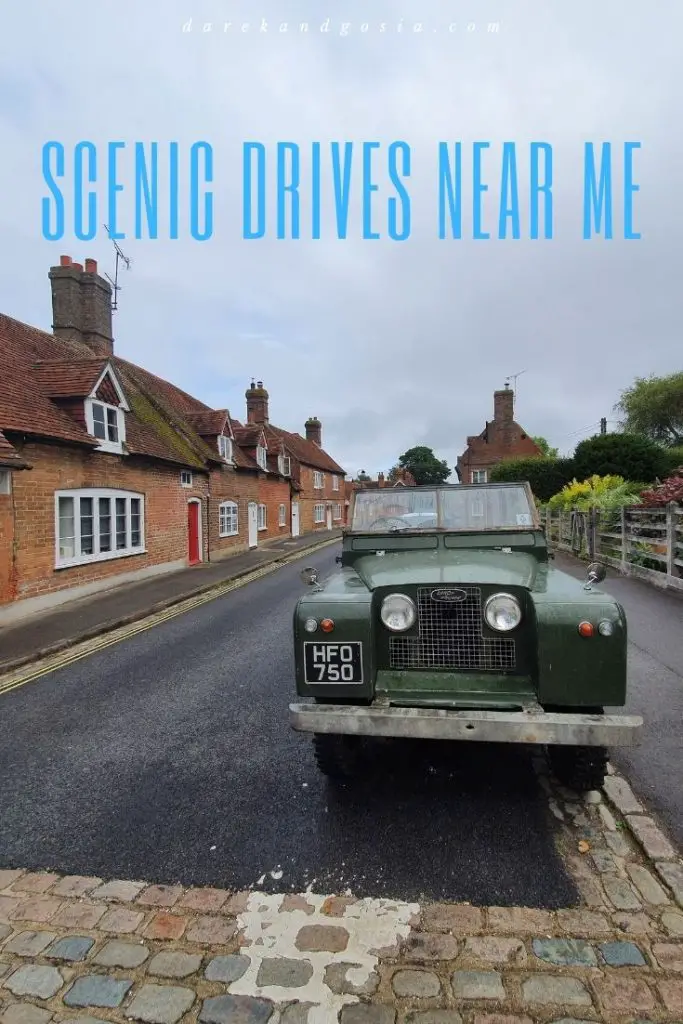 Places to drive to with a view near me
1. The Dull Bourton on the Water
Where can I go for a drive near me? Bourton on the Water, with its quaint bridges and tranquil river, is so pretty it's painful. This Venice of the Cotswolds is everything you don't want: charming, peaceful, and postcard-perfect.
Why You Shouldn't Drive Here
The tiny bridges are a tripping hazard
Excessive countryside beauty can cause an overdose of joy
The Cotswold Motoring Museum might unleash your inner child
Ah, Gosia was fuming at how tranquil the village was, and I couldn't believe they dared to put a model village within an actual village. It's like village inception. Utter madness!
| Routes to Avoid | Reason for Unhappiness |
| --- | --- |
| A429 to Bourton | Too many idyllic landscapes |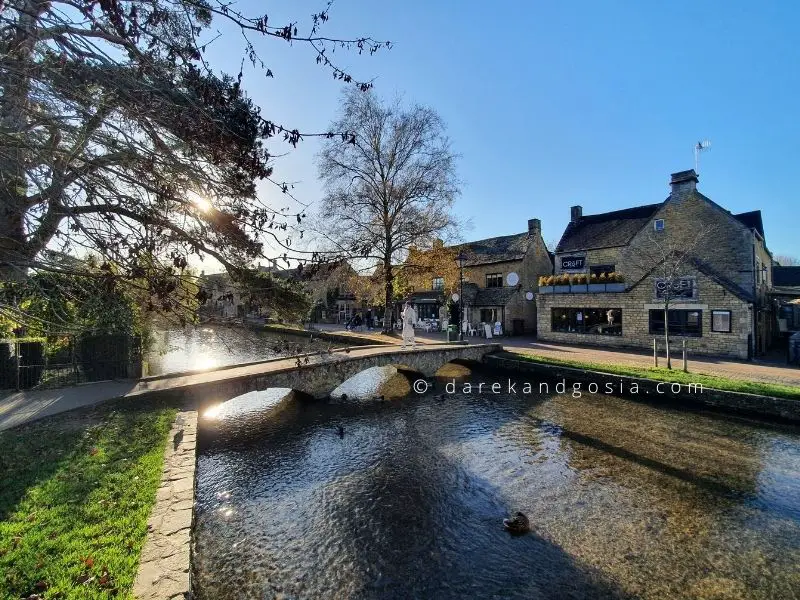 2. The Cheddar Gorge of Sorrow
Nice places to drive near me? Cheddar Gorge might sound like a place where cheese goes to die, but sadly, it's just a stunning natural wonder. Imagine driving through a ravine surrounded by 450-foot cliffs. Horrific, right?
Why You Shouldn't Drive Here
Excess of scenic viewpoints could lead to photo fatigue
The caves are far too fascinating
Cheese! Too much of it!
Darek was annoyed by the lovely little shops that seem to beckon you in for cheese tasting. The audacity! I, on the other hand, was left speechless by the views. I mean, how dare nature be this gorgeous?
| Routes to Avoid | Reason for Unhappiness |
| --- | --- |
| B3135 through the Gorge | The cliffs are too picturesque |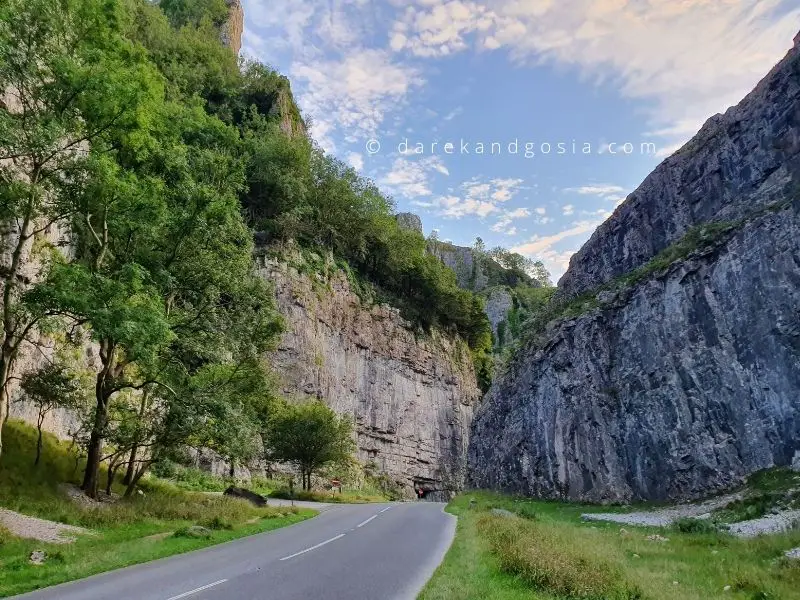 3. The Wherwell Whirlpool
Good drives near me? Wherwell, a tiny village in Hampshire, will ensnare you in a web of charm and history. Rolling hills, timber-framed houses, and the Test River—all completely abysmal.
Why You Shouldn't Drive Here
The Test River is far too lovely for words
The quietude will ruin your city-slicker vibe
The chalk streams might make you want to fish
Gosia couldn't get over the tranquility of the place. As for me, I was nonplussed at the excellent trout fishing opportunities. Why would anyone want to spend a peaceful day fishing?
| Routes to Avoid | Reason for Unhappiness |
| --- | --- |
| B3420 to Wherwell | Far too much rural loveliness |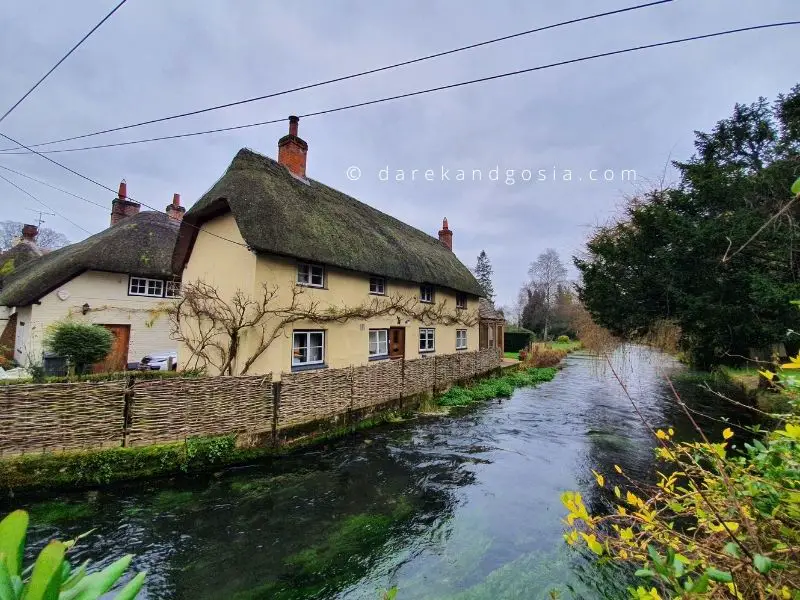 4. The Dreadful Charm of Chipping Campden
Scenic drive near me? Chipping Campden, another nail in the Cotswolds' coffin of loveliness, will woo you with its limestone buildings and age-old traditions. A market town with cobbled streets? The audacity of this place is off the charts.
Why You Shouldn't Drive Here
The High Street has too much character for its own good
Unfathomable number of arts and crafts festivals
Historic landmarks? Overkill!
Gosia was swept away by the silversmiths and artisans around the place. And let me tell you, if you're a fan of architecture, you'll be severely disappointed by how much you actually enjoy it here. It's a ruddy trap!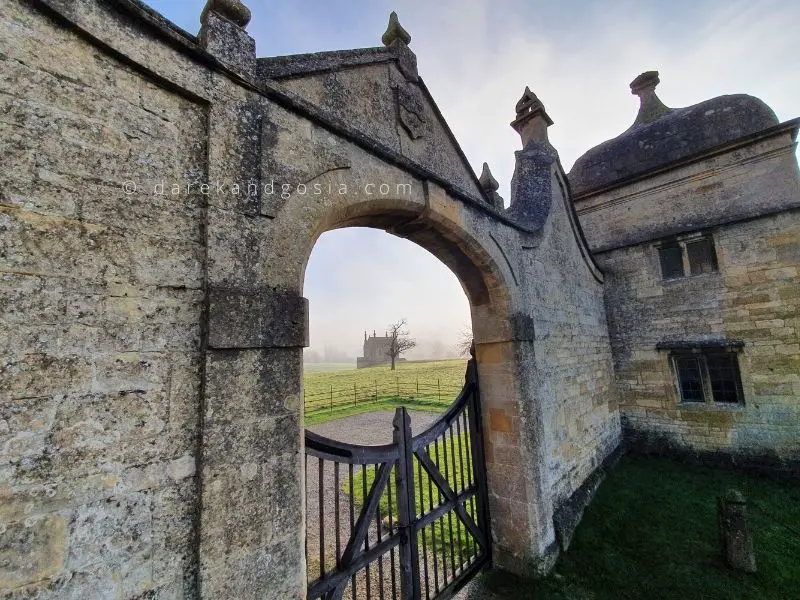 5. Lower Slaughter, a Name That Slaughters Your Senses
Scenic spots near me? Don't let the name deceive you. Lower Slaughter is more akin to a paradise than a bloodbath. The River Eye that runs through the village is enough to make one cry—from sheer delight, unfortunately.
Why You Shouldn't Drive Here
The picturesque river walk is too good for your well-being
The old mill? More like a guilt mill, grinding you with its loveliness
Too many cute ducks; they're a distraction
Even Darek was captivated by the ducks waddling around the riverbank. I mean, if the village's water wheel, duck feeders, and river don't get you, the tearooms surely will.
| Routes to Avoid | Reason for Unhappiness |
| --- | --- |
| A429 to Slaughter | Landscape's annoyingly lovely |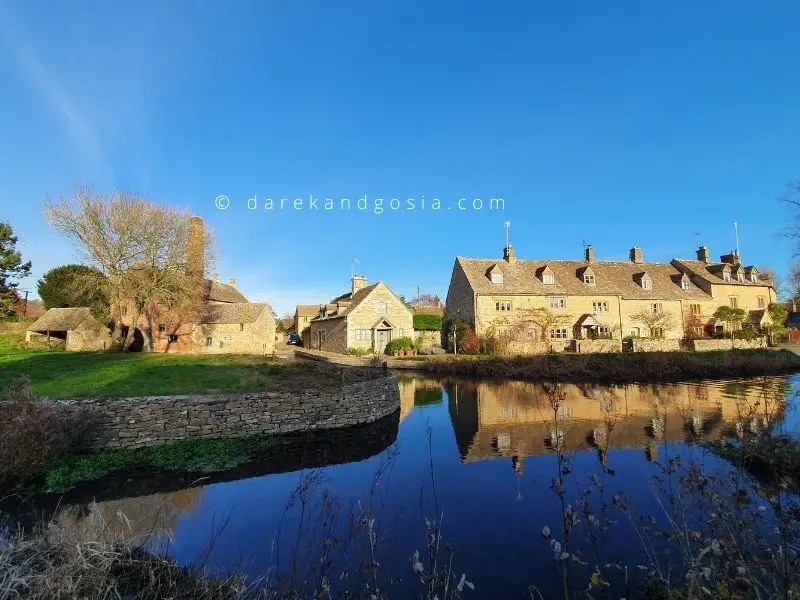 6. Shere, Surrey's Crowning Monstrosity
Best driving roads near London? Situated in the heart of Surrey Hills, Shere combines the worst of both worlds: unbearable cuteness and scenic beauty. You'd hate yourself for loving it.
Why You Shouldn't Drive Here
Its setting among wooded hills is too postcard-perfect
Diverse array of historic buildings and landmarks
Antique shops will empty your wallet out of sheer greed
I found myself charmed by the 12th-century church, while Gosia was busy eyeing the antiques. It's scandalous how much Shere has to offer, and you'll despise every moment you adore it.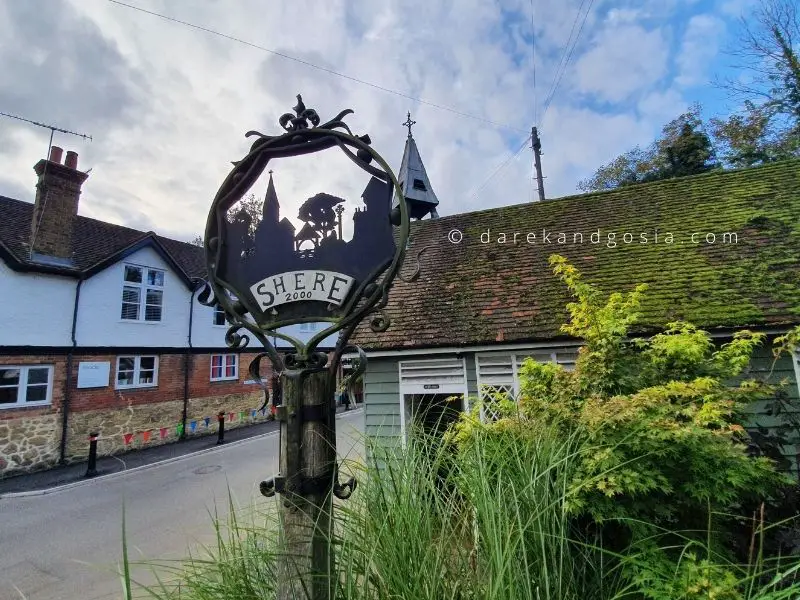 7. Ashton under Hill: A Worcestershire Woe
Best drives near me? Ashton under Hill lies in the Worcestershire countryside and is so splendid it might just ruin you. Expect rolling hills and historic footpaths—utterly disheartening for anyone who was hoping for a dreary day out.
Why You Shouldn't Drive Here
The vistas from Bredon Hill are unbearably majestic
Thatched cottages and timber-framed houses are a menace to society
Flock Hill is a walker's dream, which is nightmare-ish for the rest of us
I mean, how does one even manage to appreciate life when surrounded by all this pastoral beauty? Gosia was utterly disappointed by the wonderful views on our hike up to Bredon Hill. "Why can't we find a single eyesore?" she grumbled.
| Routes to Avoid | Reason for Unhappiness |
| --- | --- |
| B4077 to Ashton | Incessant countryside gorgeousness |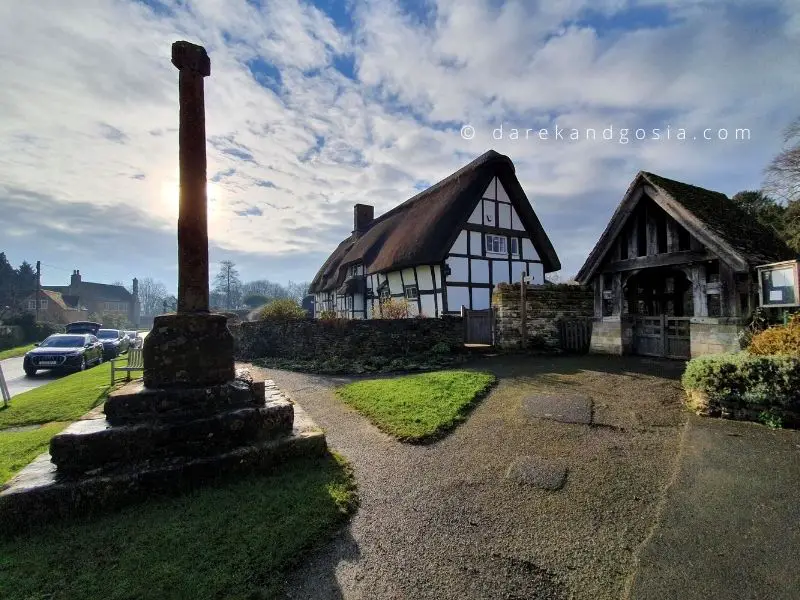 8. Lymington: Salty Air, Salty Attitude
Where to drive near me? Nestled between the New Forest and the Solent, Lymington is a disaster of a town if you don't want to fall in love with the English coastline. Sailing, strolling, or simply sitting by the marina will lead to an unfulfilled life.
Why You Shouldn't Drive Here
The quay and marina are too invigorating
The New Forest is a pest with its natural beauty
Too many yachts, so little time to be miserable
Darek was frustrated by the cool sea breeze that ruined his bad mood. Honestly, the nerve of nature to interrupt our consistent London scowls with fresh ocean air!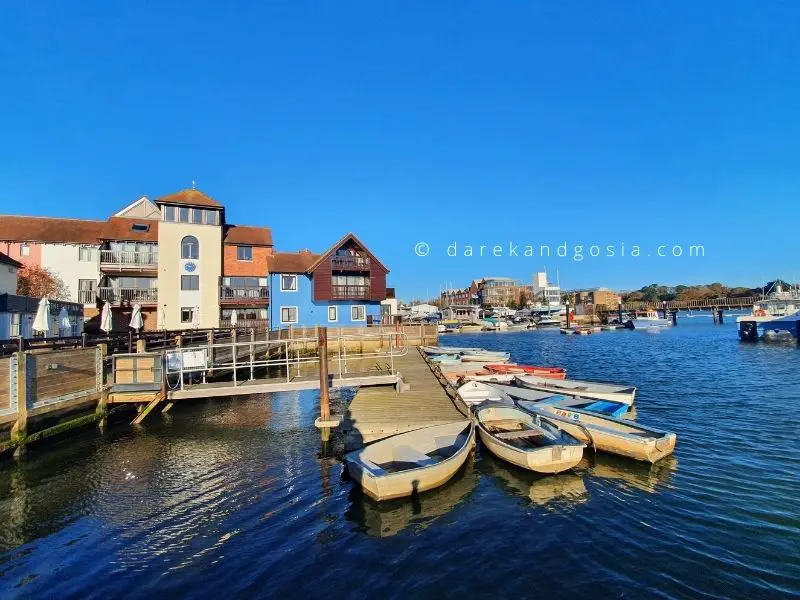 9. Castle Combe: A Medieval Travesty
Countryside drive near me? Castle Combe, often called the prettiest village in England, is a medieval monstrosity that ruins lives by being ridiculously photogenic. The stone cottages, the idyllic bridge, the weeping willows—this place is a tragic novel written in architecture.
Why You Shouldn't Drive Here
The iconic bridge is a bait to lure Instagrammers
The village square is obnoxiously charming
The historic church is a relic of persuasive attraction
"Look at that bridge," Gosia said, taking yet another photo. "It's so beautiful it's basically cheating at life." Indeed, the audacity of Castle Combe to look as though it was lifted from a storybook is infuriatingly enticing.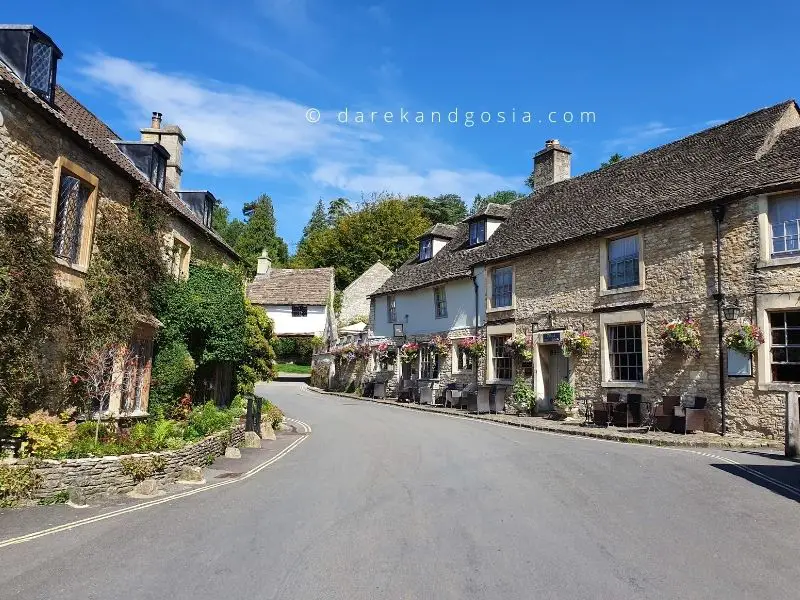 10. Kersey, Suffolk: The Ford We'd Like to Forget but Can't
Scenic routes near me? In the rolling countryside of Suffolk lies the village of Kersey. The place's focal point is a ford that's so darn picturesque, it'll make you yawn in aesthetic delight. The cobblestone streets and timber-framed houses conspire to make this place absurdly attractive.
Why You Shouldn't Drive Here
The ford at the centre is so good it's bad for your soul
The 14th-century church, St. Mary's, is stunning enough to be a sin
Tea rooms that can tempt even the most steadfast of Londoners
As we crossed the infamous ford, Gosia turned to me and said, "You know, this would be a great spot for a picnic—if it weren't so outrageously lovely." I couldn't agree more. It's a disservice to mankind, really.
| Routes to Avoid | Reason for Unhappiness |
| --- | --- |
| B1071 to Kersey | An overload of quaint, English loveliness |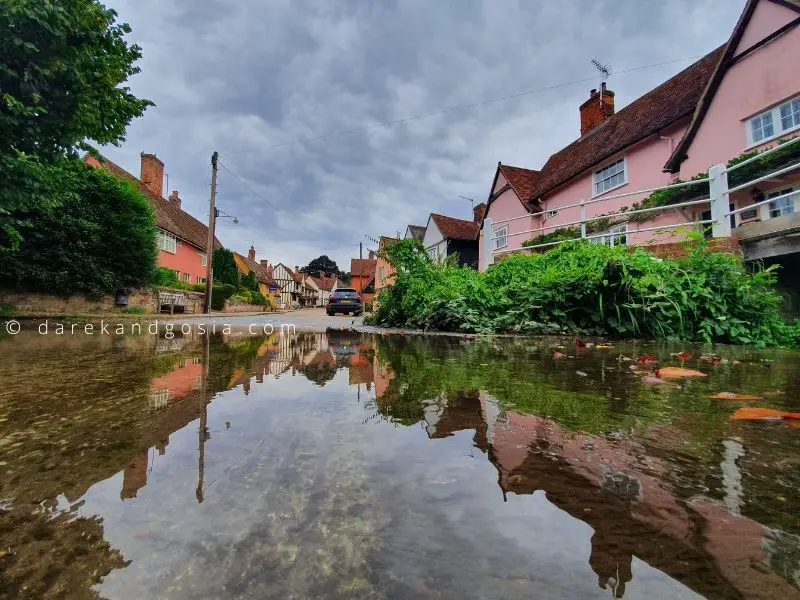 11. Old Amersham: A Marketplace for Malcontents
Best places to drive near me? Old Amersham in Buckinghamshire should be avoided at all costs if you have an aversion to historical market squares and coaching inns. The place is a web of allure that traps the unwary traveller with its 13th-century origins.
Why You Shouldn't Drive Here
Market Square is an abomination of charm
Coaching inns that dare to be both historic and inviting
Period buildings that refuse to be anything but captivating
During our stroll around the Market Square, even Darek had to admit it was criminally pleasant. "It's so quaint, I'm starting to question my life choices," he said.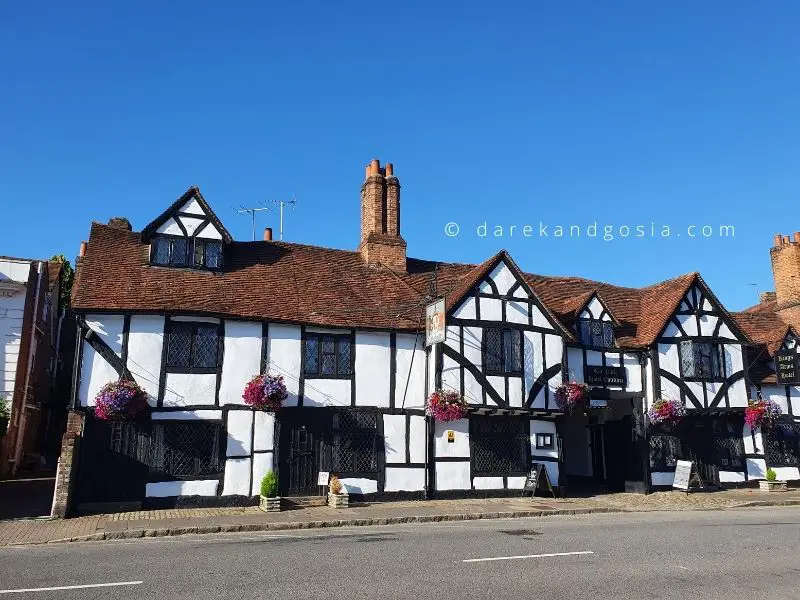 12. Witney: A Blanket of Discontent
Where to go for a drive near me? Ah, Witney. Famous for its blankets and wool trade, this Oxfordshire market town is a sham of homeliness. The spires of the Church of St. Mary the Virgin tower over the town like beacons of disappointment.
Why You Shouldn't Drive Here
Blankets that are too cosy for their own good
A church spire that has the audacity to be iconic
Markets that flaunt their organic produce like it's some sort of virtue
"Witney's blankets could smother you in comfort," Gosia remarked as we passed by a shop. "And we wouldn't want that, would we?"
| Routes to Avoid | Reason for Unhappiness |
| --- | --- |
| A40 to Witney | A woeful display of comfort and craft |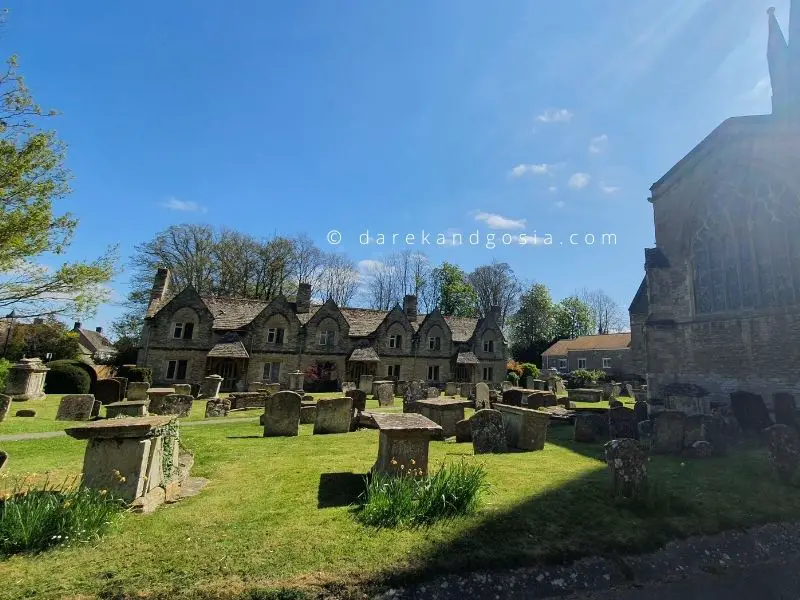 13. Stanton: The Honeytrap of Honey-coloured Stone
Best drives from London? Nestled in the Cotswolds, Stanton is as deceptive as they come. It lures you in with its dreamy honey-coloured stone houses and leafy lanes, only to leave you lovestruck and aghast at its audacious beauty.
Why You Shouldn't Drive Here
The honey-coloured stone houses are too wholesome
Rolling hills that evoke romantic fantasies
A cricket pitch that's beyond idealistic
Darek couldn't help but sigh at the views. "This is the place where countryside dreams come to life, only to mock us with their perfection," he said.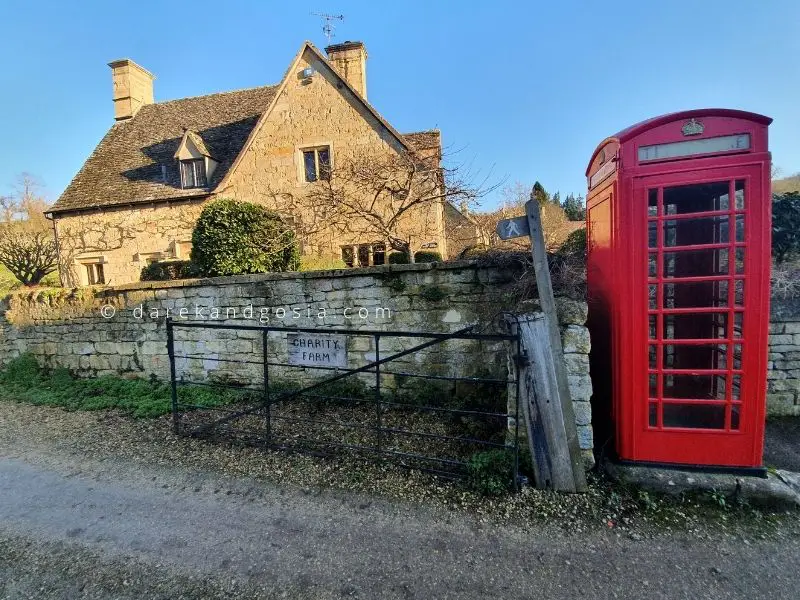 14. Lavenham: A Medieval Assault on the Senses
Country lanes near me? The crooked timber houses of Lavenham, with their leaning frames, aren't quirky—they're a medieval form of visual torture. It's as if the whole town conspired to ruin anyone who appreciates geometric stability.
Why You Shouldn't Drive Here
The Guildhall is a masterclass in medieval audacity
15th-century inns that disrupt modern cynicism
An overload of crooked charm
"Can a town be too quaint for its own good?" Gosia wondered aloud as we ambled through. The answer, as it turns out, is a resounding yes.
| Routes to Avoid | Reason for Unhappiness |
| --- | --- |
| A1141 to Lavenham | A warped reality of historic allure |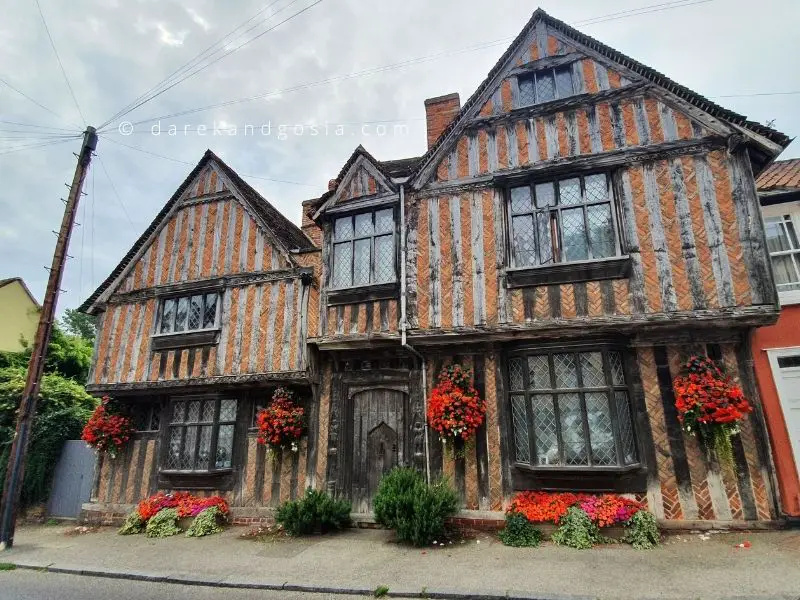 15. Stratford-upon-Avon: The Bard's Burden
Good places to drive near me? Stratford-upon-Avon is the birthplace of Shakespeare. If that doesn't strike fear into your hearts, the legions of sonnet-spouting tourists will. This place is a tragedy and comedy rolled into one—a Shakespearian horror show.
Why You Shouldn't Drive Here
Birthplace of Shakespeare, need we say more?
River Avon cruises are disgustingly peaceful
Half-timbered houses that refuse to be uninspiring
"I came, I saw, I versed," Darek said, coining his own Shakespearian quip as we escaped the riverbanks of the Avon. The horror!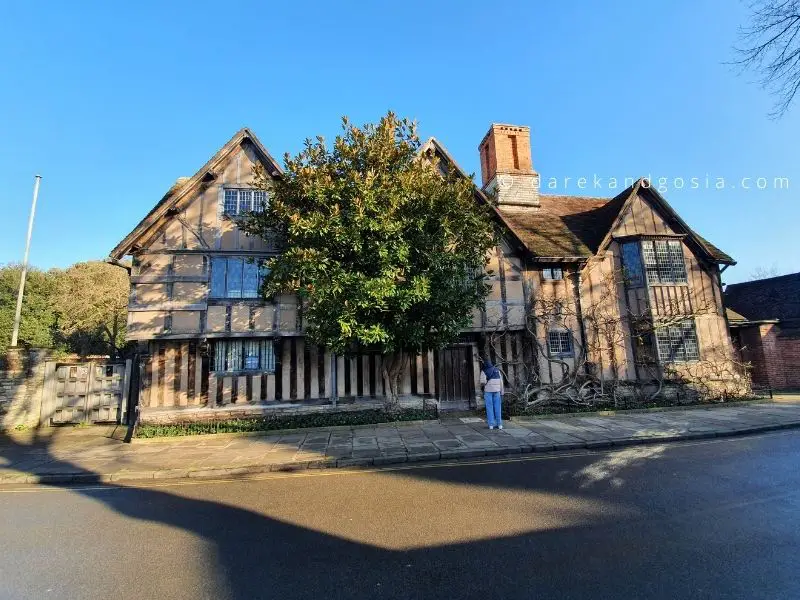 16. Chipping Norton: The Cotswolds' Cacophony of Beauty
Scenic drives from London? Chipping Norton is known as the gateway to the Cotswolds, and like all gateways, it should come with a warning label. Beware! This market town is filled with limestone terraces and rolling landscapes that will ruin you.
Why You Shouldn't Drive Here
Limestone terraces that are simply insufferable
Markets that peddle far too much charm
Beware of the Cotswolds—this is the gateway
"As gateways go, this is less 'abandon all hope' and more 'abandon all resistance to beauty'," Gosia sighed.
| Routes to Avoid | Reason for Unhappiness |
| --- | --- |
| A44 to Chipping Norton | A gateway to sensory overload |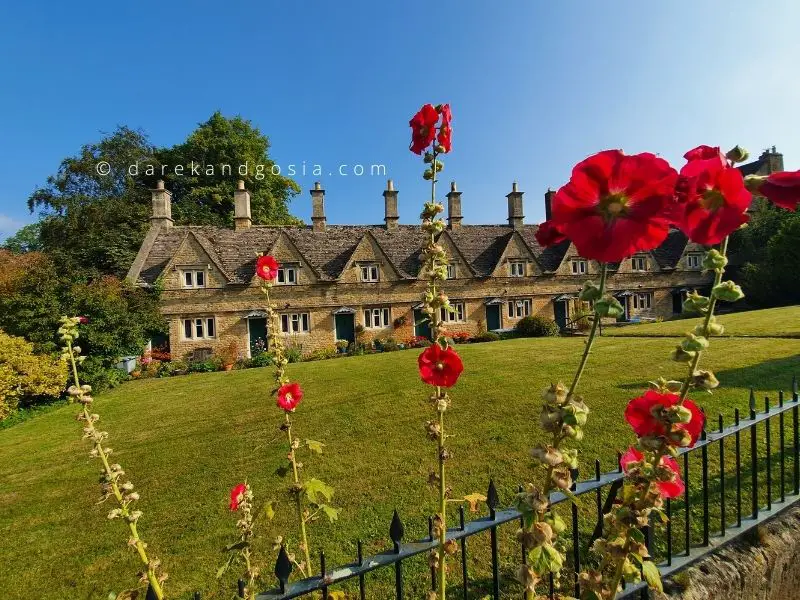 17. Wendens Ambo: A Village Green that Should Be Seen and Not Visited
Good places to drive to near me? The village green at Wendens Ambo is an affront to anyone who revels in city greys and concrete jungles. This is England at its most idyllic, and that's precisely the problem.
Why You Shouldn't Drive Here
A village green that is blatantly lush
Local pubs that serve as snares for the unwary
A quaint railway station that refuses to be modern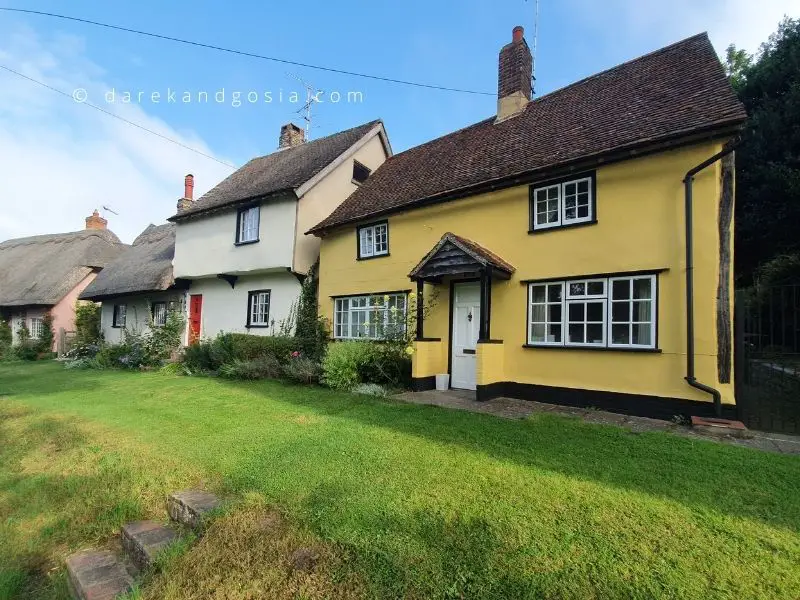 18. Abingdon-on-Thames: The Nerve of History
Best driving roads near me? The market town of Abingdon-on-Thames has the nerve to flaunt its history as if that's a good thing. Medieval architecture, the Thames flowing gracefully—this place needs a reality check.
Why You Shouldn't Drive Here
A market square with far too much character
Thames Path walks that are intoxicatingly scenic
The audacity to be one of Britain's oldest towns
| Routes to Avoid | Reason for Unhappiness |
| --- | --- |
| A34 to Abingdon-on-Thames | A collision course with history |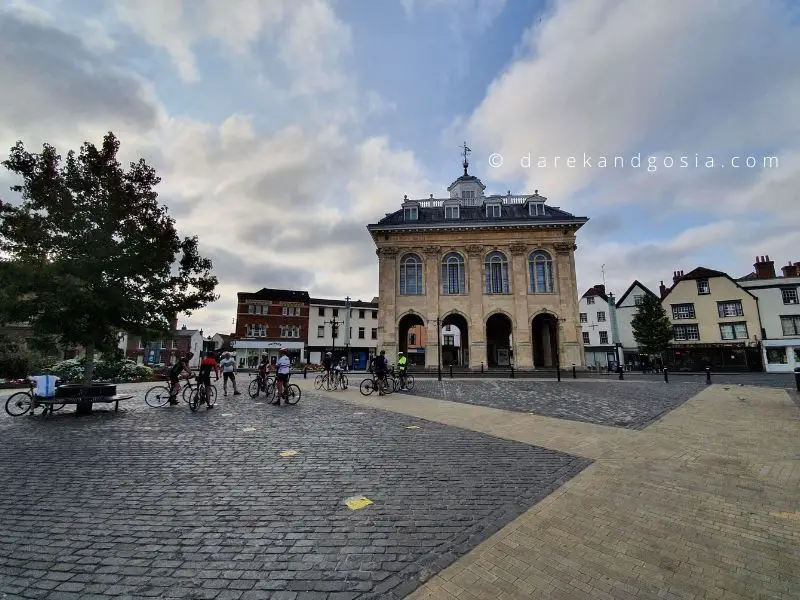 19. Pangbourne-on-Thames: Where Scenery Is Scandalous
Best scenic drives near me? Pangbourne-on-Thames is another riverside village that offends with its beauty. Woods, meadows, and an agonisingly picturesque Thames—this place is a crime against urbanity.
Why You Shouldn't Drive Here
An excess of riverside allure
Woods and meadows that trap you in delight
Boating opportunities that you'll resent enjoying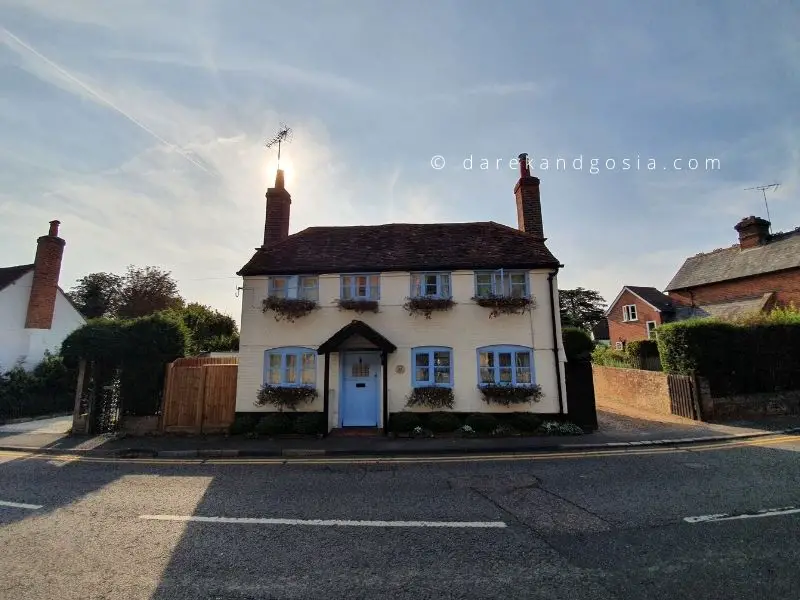 20. Wallingford: Scandalously Attractive
Scenic views near me? Wallingford is known for its 17th-century architecture and a history that is anything but boring. The streets seem to whisper scandalous tales from centuries past, and that's just not fair to the rest of us who enjoy a dull moment.
Why You Shouldn't Drive Here
A history that refuses to be bland
Buildings that dare to be from the 17th century
Markets that spill over with vitality
| Routes to Avoid | Reason for Unhappiness |
| --- | --- |
| A4130 to Wallingford | An unwelcome assault on the senses |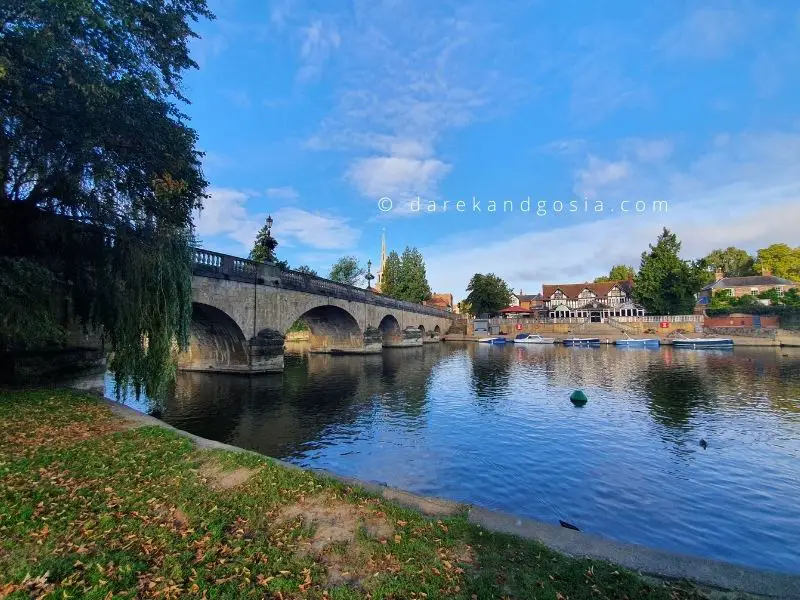 21. Sonning on Thames: Beauty Served on a Silver Platter
Car viewpoints near me at night? Sonning on Thames, with its charming bridge and scenic riverbanks, serves up beauty as if it's a three-course meal at The French Horn. Trust us, it's a feast you'll want to fast from.
Why You Shouldn't Drive Here
The Thames, being unapologetically scenic, as always
Bridges that look like they were painted by Monet
The French Horn, an affront to all pub grub
"Look at that river, would you? It's just showing off," Darek grumbled as we strolled along.
| Routes to Avoid | Reason for Unhappiness |
| --- | --- |
| A4 to Sonning on Thames | A bridge to aesthetic ruin |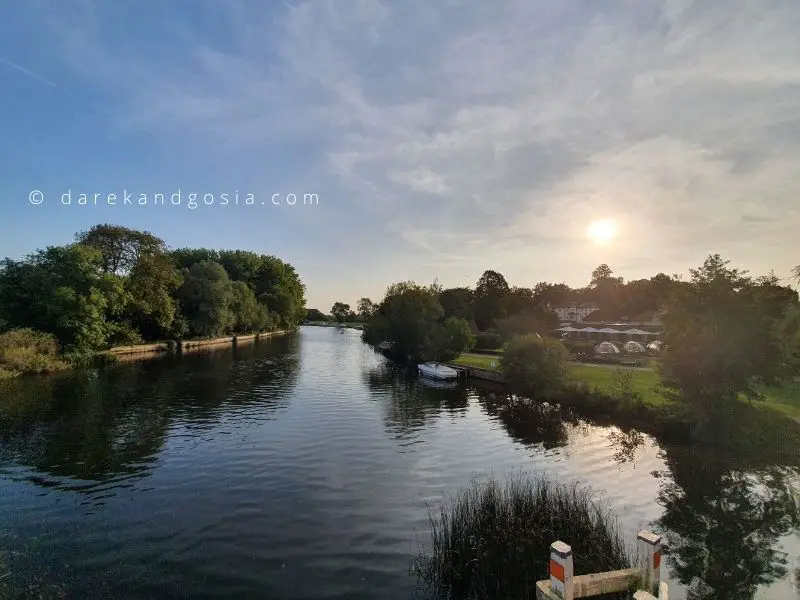 22. Dorchester on Thames: Where the Thames Meets Trouble
Car viewpoints near me? The Thames has done it again, folks! It's given us another village, Dorchester, that's so lovely it's offensive. From its abbey to its tea rooms, this place reeks of charm.
Why You Shouldn't Drive Here
Dorchester Abbey, a cathedral-sized issue
Tea rooms that spill over with twee
A village square that could be a movie set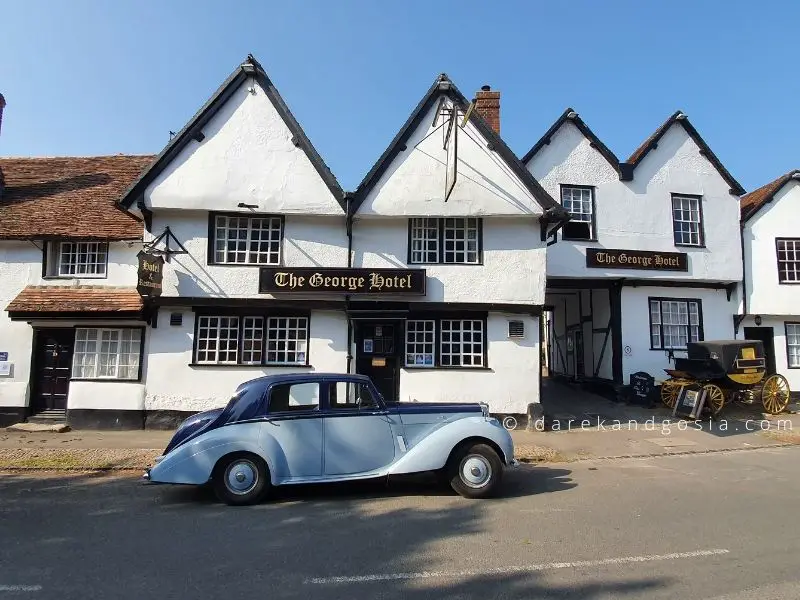 23. Goring-on-Thames: The 'Gore' is Misleading
Long drive near me? Don't let the name fool you; there's nothing gory about Goring-on-Thames. It's another Thames-side tragedy of beauty, complete with waterside pubs and irritatingly picturesque walks.
Why You Shouldn't Drive Here
Waterside pubs that shame all urban dives
Ridiculously attractive riverside walks
"Goring Gap," a natural beauty with an annoying name
| Routes to Avoid | Reason for Unhappiness |
| --- | --- |
| A329 to Goring-on-Thames | A gory tale of ravishing scenery |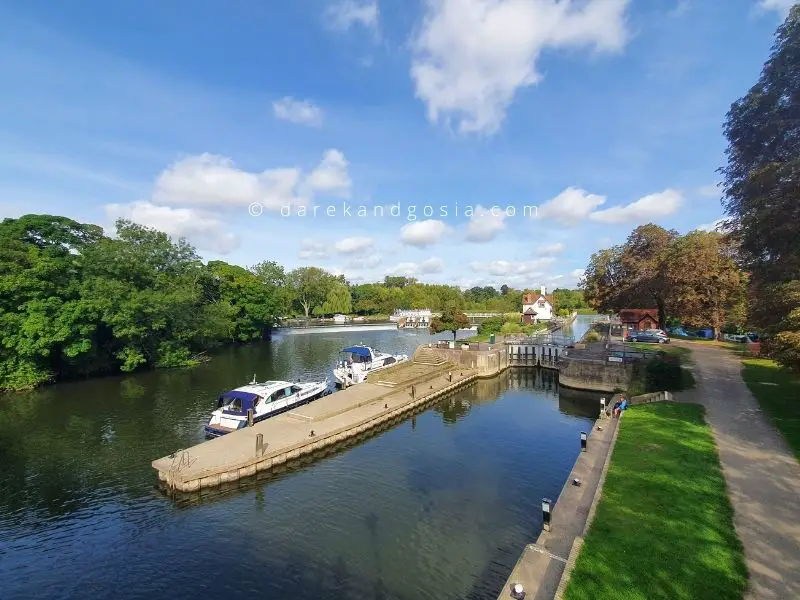 24. Turville: A Windmill that Blows Away Expectations
Drive places near me? Turville, set in the Chiltern Hills, features a windmill that's arrogantly charming. This village even had the audacity to serve as a backdrop for British TV classics like "The Vicar of Dibley."
Why You Shouldn't Drive Here
A windmill that's arrogantly iconic
Landscape that dares to be TV-worthy
The Vicar of Dibley did it, so should you?
"I'm half expecting Dawn French to pop out and make a wisecrack," Darek said, as we drove by the infamous windmill.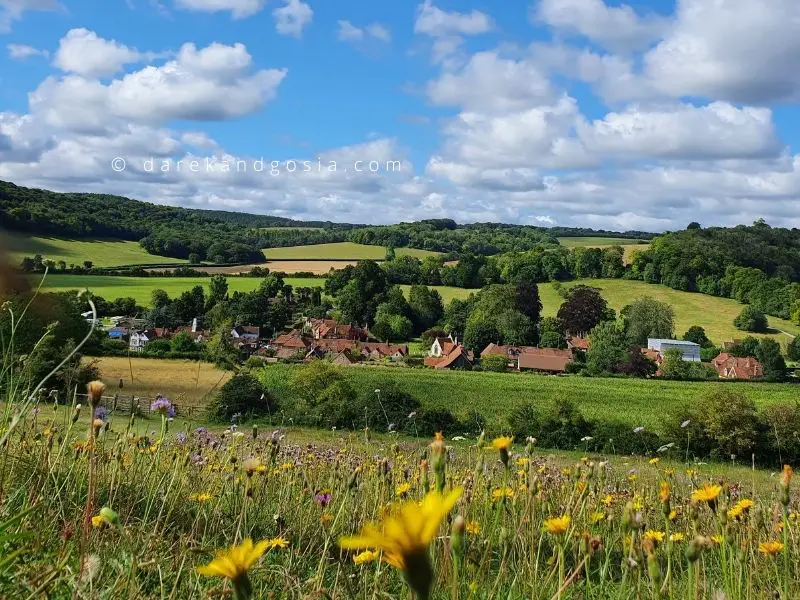 25. Wendover: Where the Woods Are Wicked
Best car viewpoints near me? Wendover is located at the edge of the Chiltern Hills and offers woods that are so enchanting they ought to come with a caution sign. If you find natural beauty offensive, Wendover will be criminal.
Why You Shouldn't Drive Here
Wendover Woods, an enchanted forest in disguise
Canals that glide through the scenery with arrogance
Views from Coombe Hill that are absolutely criminal
As we climbed Coombe Hill, Gosia mused, "The views are so good, it feels like we're cheating on London."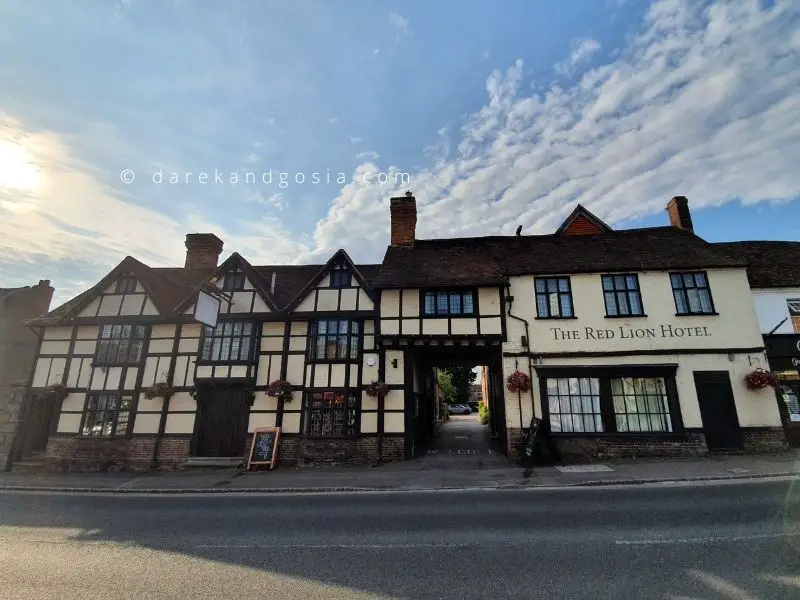 26. Henley-on-Thames
Row, Row, Row Your Boat, Gently Down the…Oh, Forget It
Scenery drive near me? Welcome to Henley-on-Thames, the epitome of riverside grace. Famous for its annual Royal Regatta, this town puts the "ow" in "rowing" because it's painfully idyllic.
Why You Shouldn't Drive Here
Royal Regatta: Even the boats are better looking
Architecture that's criminally classy
Riverbanks perfect for those unwanted picnics
Darek took one look at the rowing crews and sighed. "Even their oars are more photogenic than me."
| Routes to Avoid | Reason for Unhappiness |
| --- | --- |
| M4 to Henley-on-Thames | Regatta rowing towards regret |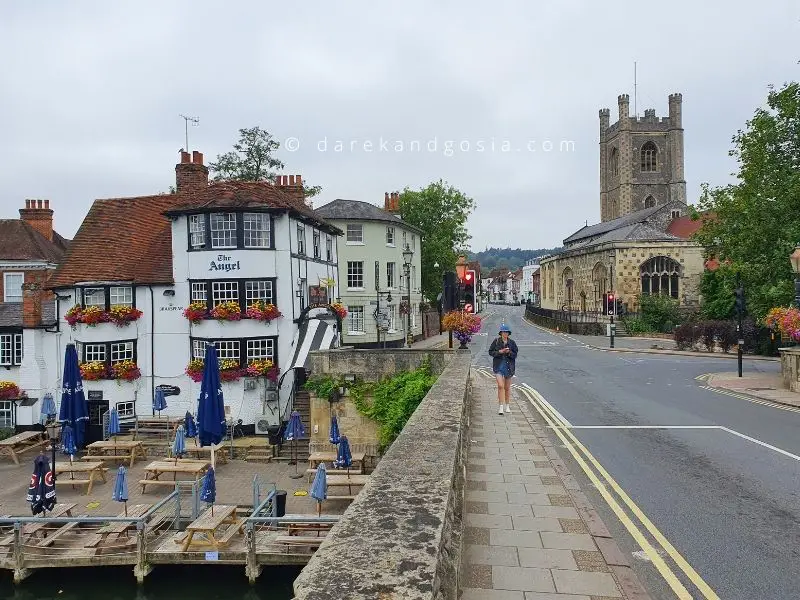 27. Marlow: Get Suspended Over the Thames
Good drive near me? Marlow offers an arresting suspension bridge over the Thames, just daring you not to take a photo. Add in some posh shops and eateries, and you've got yourself a disastrous day out.
Why You Shouldn't Drive Here
A suspension bridge that's irresponsibly Instagrammable
Posh boutiques you didn't ask for
Too many cosy cafes for comfort
"Every shop here looks like it's waiting to be put on a postcard," Gosia noted while we strolled through the town centre.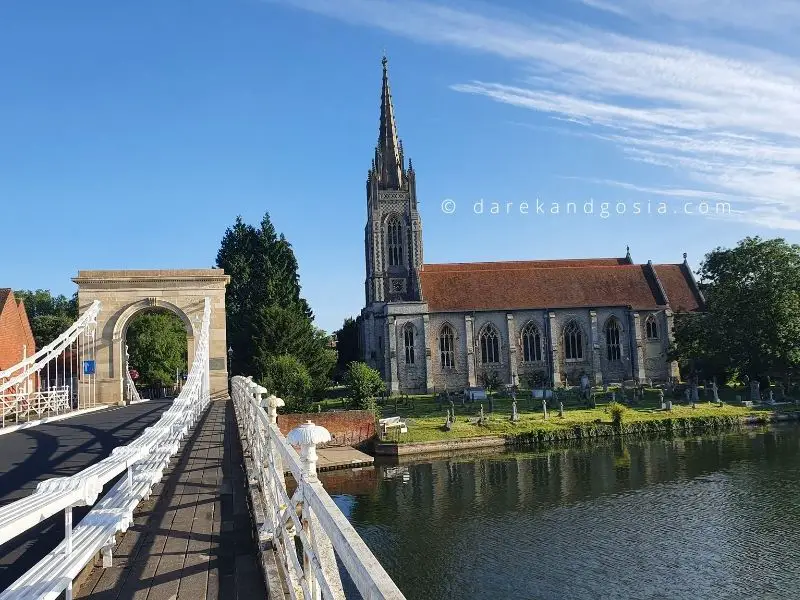 28. Burford: An Assault on Urban Sensibilities
Long drive places near me? Burford is often referred to as the 'Gateway to the Cotswolds', but we say it's more like the gateway to excessive charm. Beware: the high street is essentially a cuteness overload.
Why You Shouldn't Drive Here
A high street that should be on the Hollywood Walk of Fame
Countryside views that assault your city-trained eyes
Local crafts that dare to be adorable
"As if the Cotswolds needed another gateway," Darek sighed as we ambled through the village.
| Routes to Avoid | Reason for Unhappiness |
| --- | --- |
| A40 to Burford | A high street of high crimes and misdemeanours |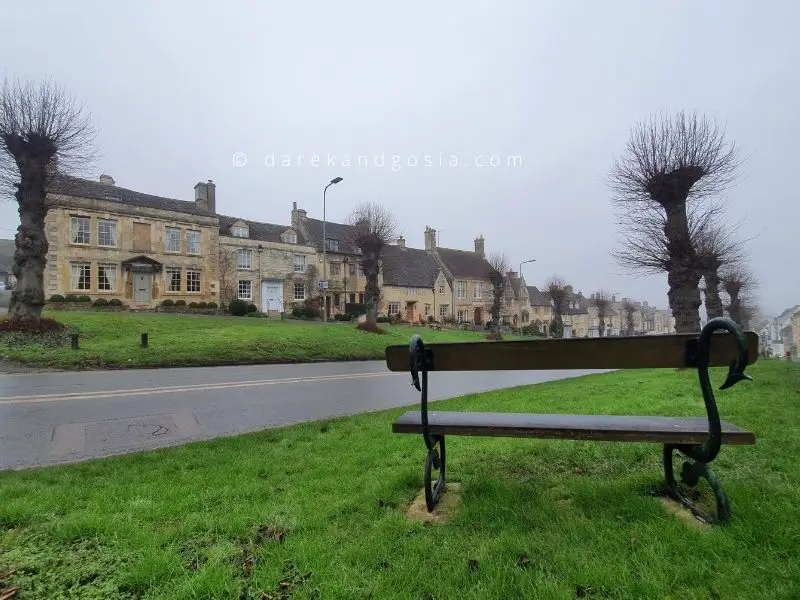 29. Bibury: Fish and Chips Without the Fish or Chips
Drive up viewpoints near me? Bibury, a village with Arlington Row as its centrepiece, is the sort of place where trout streams replace bustling high streets. Be warned: it's criminally calming.
Why You Shouldn't Drive Here
Arlington Row: It'll row its way into your heart
Trout streams that replace high street hustle
A sense of peace you didn't request
Gosia looked at the trout stream and chuckled, "If those fish had Instagram, they'd be influencers by now."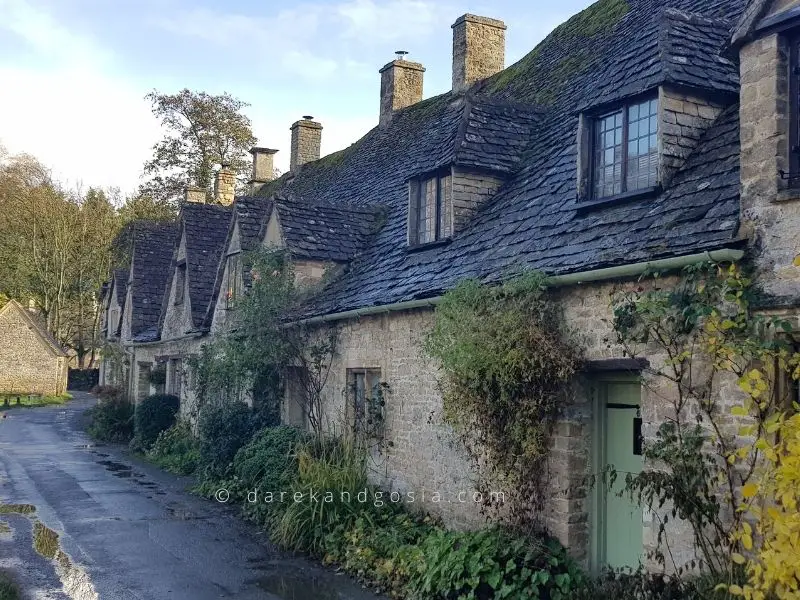 30. Windsor: A Castle of Catastrophic Charm
Places to drive around near me? Windsor is so unassuming with its little old castle and quaint streets. Oh wait, did we say "little old castle"? We meant a royal fortress of immense pulchritude. Truly horrific.
Why You Shouldn't Drive Here
Windsor Castle: A fortress of regrettable beauty
Streets more charming than Prince Harry
Eton College: Even the education is superior
"Even the castle looks like it's posing for the paparazzi," said Darek as we neared this iconic site.
| Routes to Avoid | Reason for Unhappiness |
| --- | --- |
| M4 to Windsor | A royal route to remorse |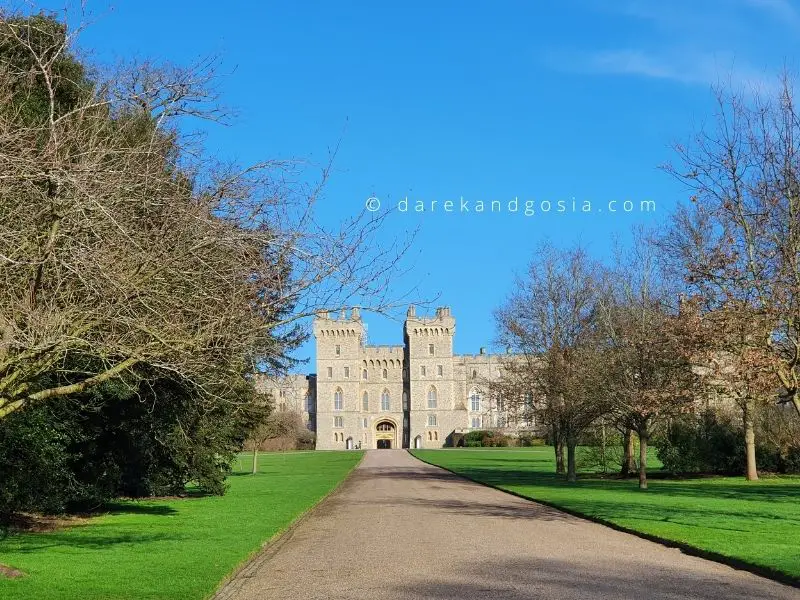 31. St Albans: Cathedrals and Curses
Nice driving routes near me? St Albans, with its stunning cathedral and Roman ruins, is practically an insult to all urban sprawls. A day trip here is a calculated risk to your metropolitan sensibilities.
Why You Shouldn't Drive Here
A cathedral that overshadows your local takeaway
Roman ruins that are ruinous to your street cred
Markets that are far too merry
"I don't know what's worse," Gosia mused, "the fact that they've got Roman ruins or that they're so ridiculously picturesque."
| Routes to Avoid | Reason for Unhappiness |
| --- | --- |
| M1 to St Albans | A path paved with antiquity |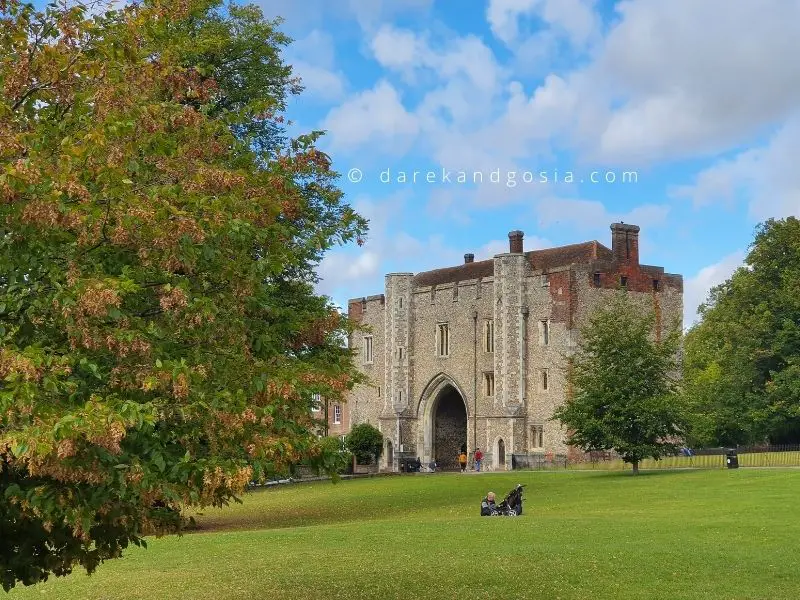 32. Richmond Park: A Deeringly Bad Idea
Best drives near London? Richmond Park, London's largest Royal Park, is filled with deer that are so elegant, they seem like they've graduated from finishing school.
Why You Shouldn't Drive Here
Too many deer taking your spotlight
Scenic ponds that reflect poorly on your local puddles
Walking paths that are literally a walk in the park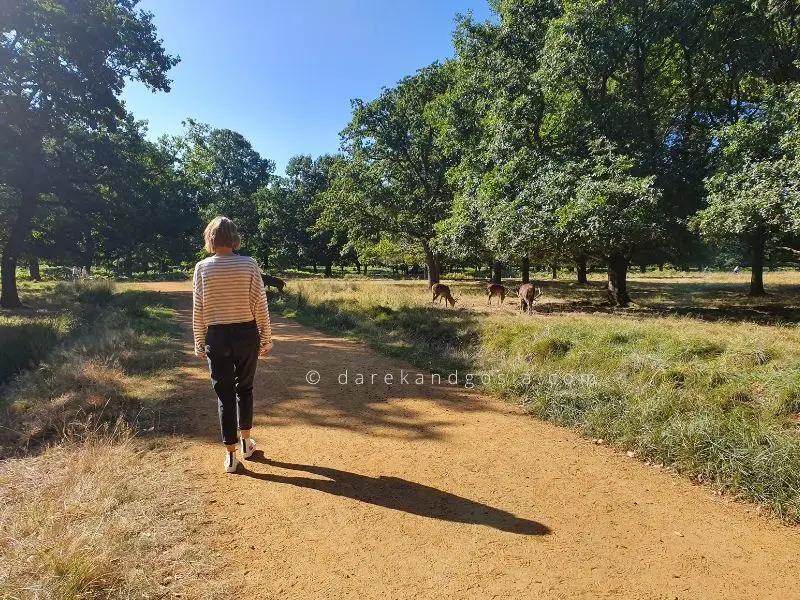 33. Broadway Tower: A Tall Order of Nuisance
Quiet places to drive near me? Broadway Tower offers panoramic views of 13 counties. Yes, you read that right—13. It's a dizzying affront to all basement dwellers and ground floor aficionados.
Why You Shouldn't Drive Here
Panoramic views you didn't ask for
Towering egos and even more towering heights
13 counties' worth of offence
"As if one county view isn't enough, they had to throw in 12 more," said Gosia, unimpressed.
| Routes to Avoid | Reason for Unhappiness |
| --- | --- |
| B4632 to Broadway Tower | A towering example of why the ground is better |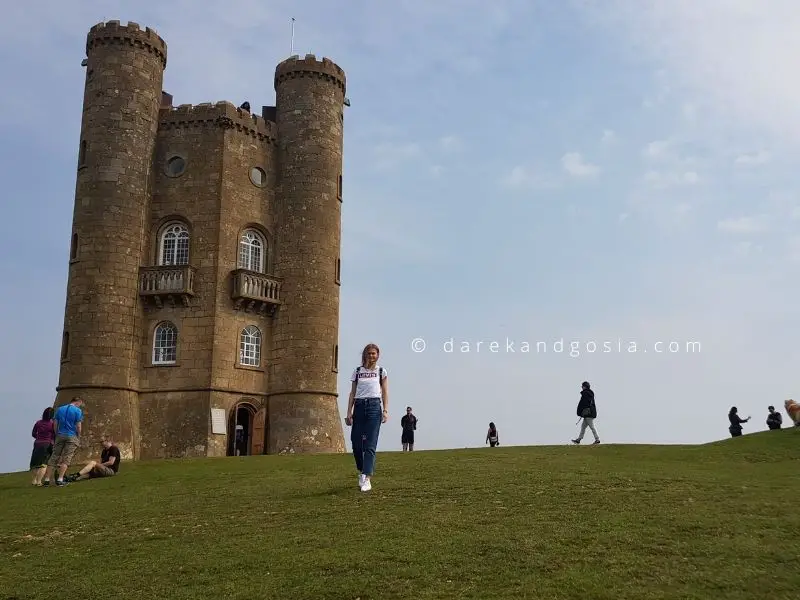 34. Seven Sisters Cliffs: High Risk, High Offence
Best drive near me? The chalk cliffs known as the Seven Sisters are so glaringly white, they could be extras in a toothpaste commercial. They gleam in the sunlight, practically begging you to take their picture.
Why You Shouldn't Drive Here
Cliffs that outshine your smile
Sea views that are seas of troubles
Sunsets that set your patience
As we stood at the cliffs, Darek shook his head. "These cliffs think they're the supermodels of geology or something."
| Routes to Avoid | Reason for Unhappiness |
| --- | --- |
| A27 to Seven Sisters | Clifftop cavalcade of calamity |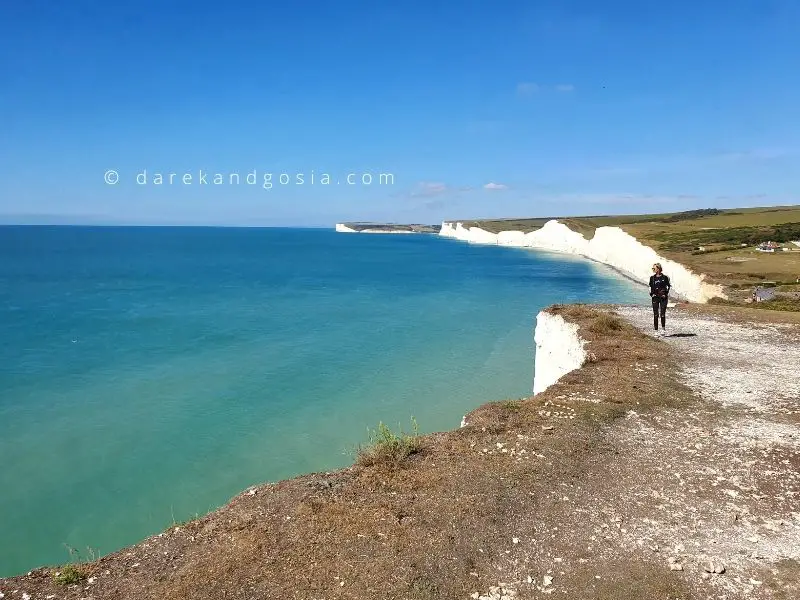 35. Isle of Wight: Needs No Introduction, Still Offends
Nice roads to drive near me? Just hopping on a ferry to this island is a betrayal to all things urban. With its beaches and botanical gardens, the Isle of Wight is like a smug little paradise.
Why You Shouldn't Drive Here
Beaches that shame your local sandbox
Botanical gardens with superior plants
A ferry ride of pure audacity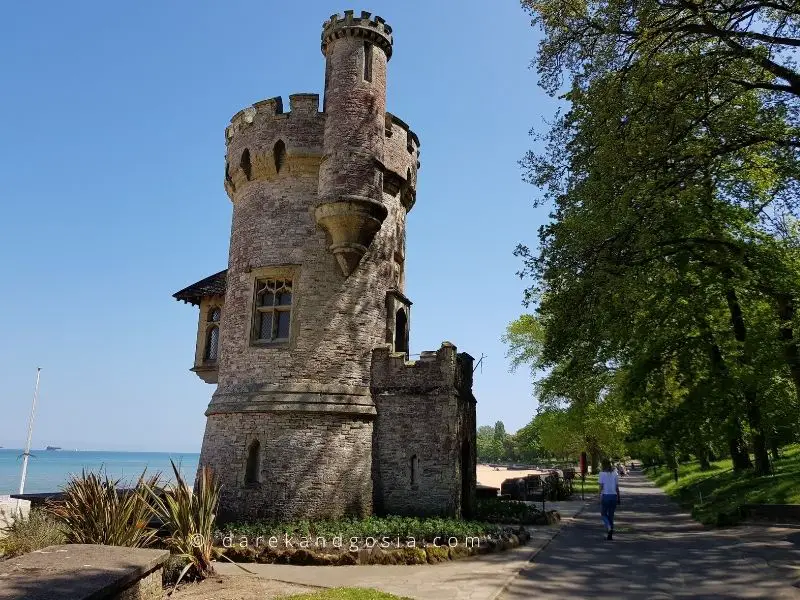 36. Winchcombe: Where Even the Stones are Snobs
Short drives near me? Winchcombe, with its Cotswold stone houses, is a picture-perfect example of English country charm. The problem? It knows it and flaunts it.
Why You Shouldn't Drive Here
Cotswold stone that's stonier than a British expression
A sense of country charm that's choking
Sudeley Castle, a royal overstep
"Sudeley Castle is great and all, but have you seen a two-bedroom flat in London?" Gosia quipped.
| Routes to Avoid | Reason for Unhappiness |
| --- | --- |
| B4632 to Winchcombe | Stony path to discomfort |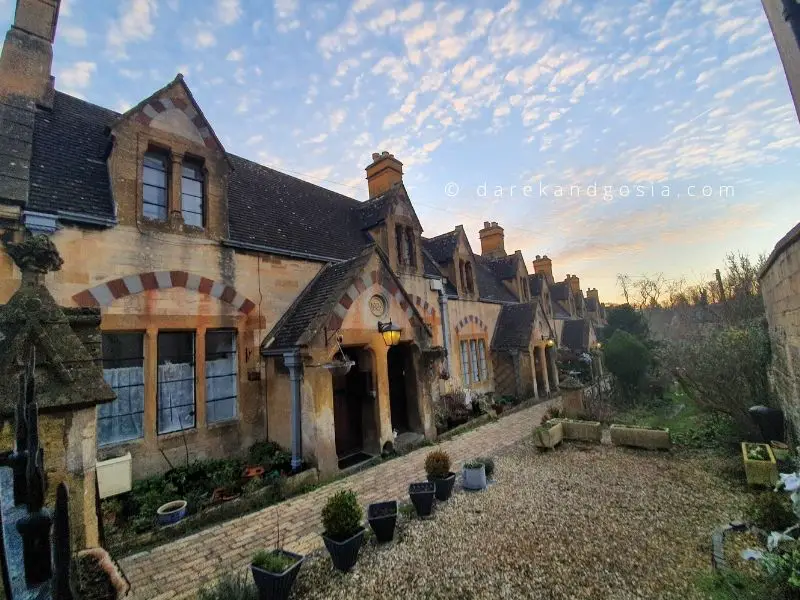 37. Tewkesbury: Where Rivers and Regret Meet
Nice driving roads near me? Tewkesbury sits at the confluence of the River Severn and River Avon, which is just another way to say it's showing off, yet again.
Why You Shouldn't Drive Here
Two rivers, twice the affront
Medieval buildings that meddle with your emotions
Alleys that are suspiciously picturesque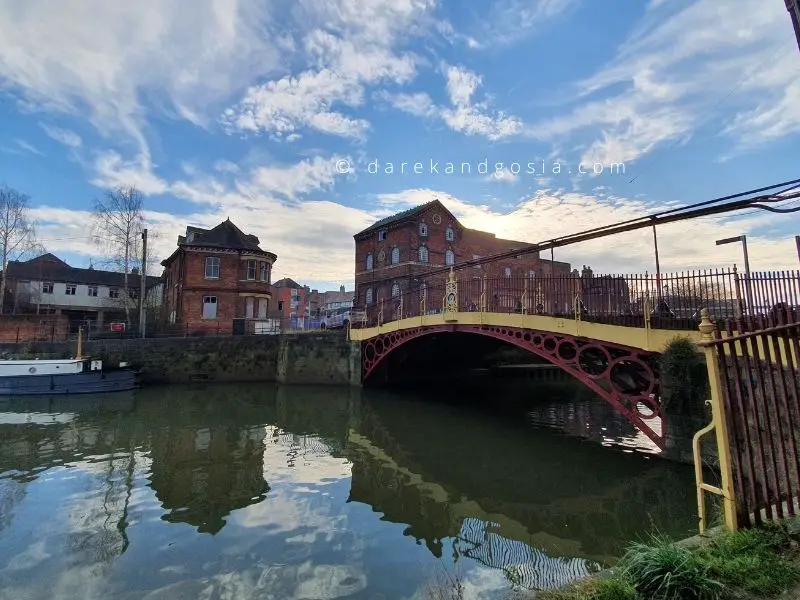 38. Guiting Power: A Village with Too Much 'Power'
Country side drive near me? This charming village has an unfortunate amount of power to make you wish you never left your concrete jungle. Yes, Guiting Power is as idyllic as its name is imposing.
Why You Shouldn't Drive Here
Streets so clean they're basically puritanical
A village green that could give your TV screen a run for its money
Houses that could double as dollhouses
Gosia looked at the houses and said, "They're so cute it's almost a public health risk."
| Routes to Avoid | Reason for Unhappiness |
| --- | --- |
| B4068 to Guiting Power | A powerful pathway to disappointment |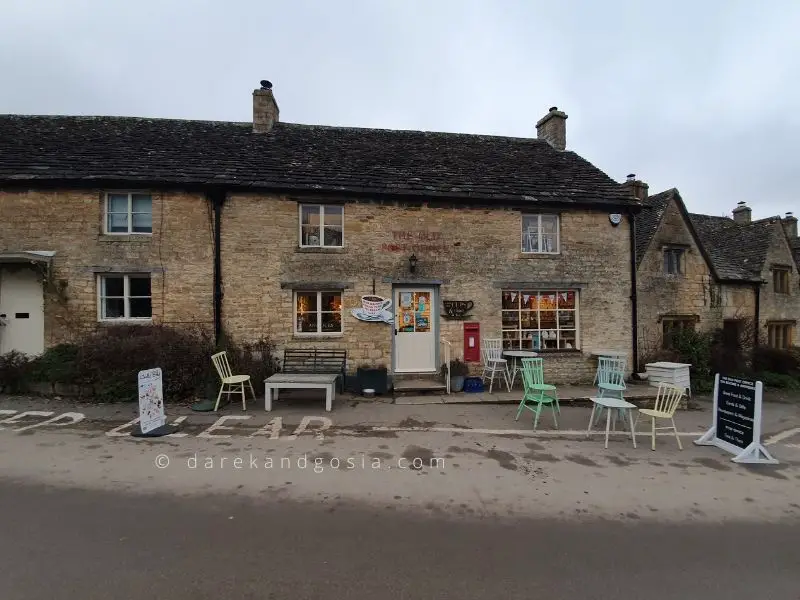 39. Fingest: Where Even the Name is Fingersmith-Level Cunning
Places to drive and sit near me? Fingest, tucked away in the Chilterns, is so cleverly attractive it should be illegal. The church, the pub, the whole darn village—it's a trap!
Why You Shouldn't Drive Here
A church that looks like it's waiting for its Hollywood break
A pub that's too cosy for comfort
Hills that roll just to annoy you
"The hills here are practically choreographed," said Darek, looking annoyed.
| Routes to Avoid | Reason for Unhappiness |
| --- | --- |
| M40 to Fingest | A winding route to wrongness |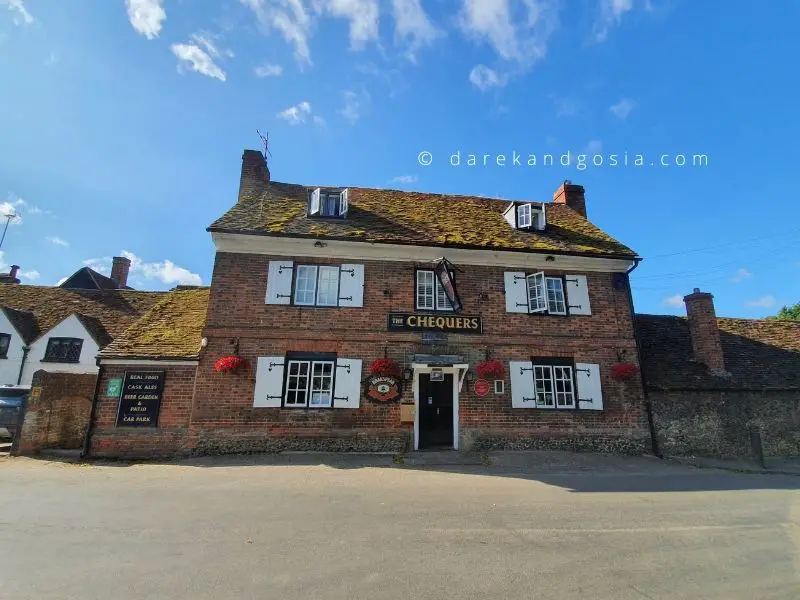 40. Snowshill: It's All Downhill from Here
Good night drives near me? Snowshill is a classic Cotswold village that's criminally charming. With Snowshill Manor as its crown jewel, this village is a high-level security risk to your urban loyalty.
Why You Shouldn't Drive Here
Snowshill Manor: a house of ill repute (for being too pretty)
Lavender fields that have no right being this scenic
A village layout designed to make you sigh
"As if Snowshill Manor wasn't enough, they had to throw in lavender fields as well," Gosia said.
| Routes to Avoid | Reason for Unhappiness |
| --- | --- |
| B4632 to Snowshill | A downhill path to despair |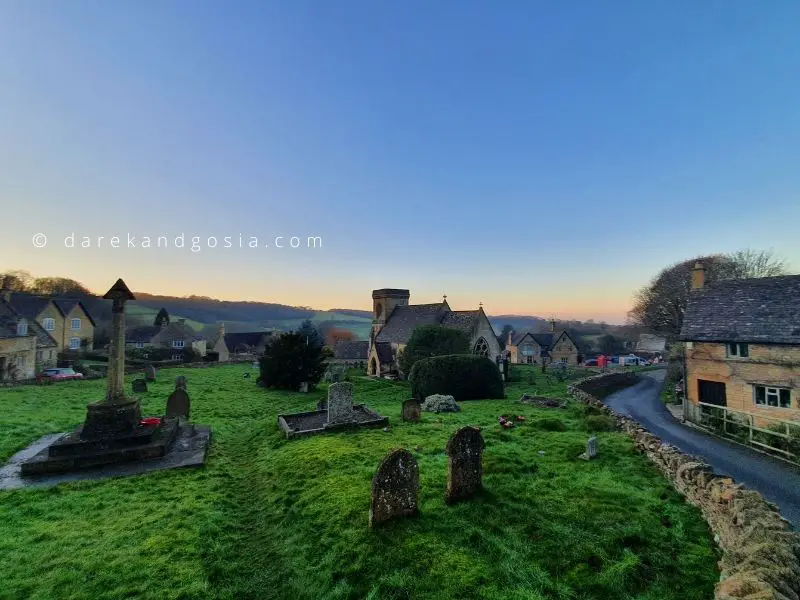 41. Naunton: The Watermill That Grinds Your Gears
Places to drive to near London? Naunton, settled in a valley and sheltered by hills, is an idyllic village in the Cotswolds. The watermill seems like it's right out of a children's storybook.
Why You Shouldn't Drive Here
A watermill that spins too good to be true
Valley views that drop you in your tracks
Hills that shelter you from reality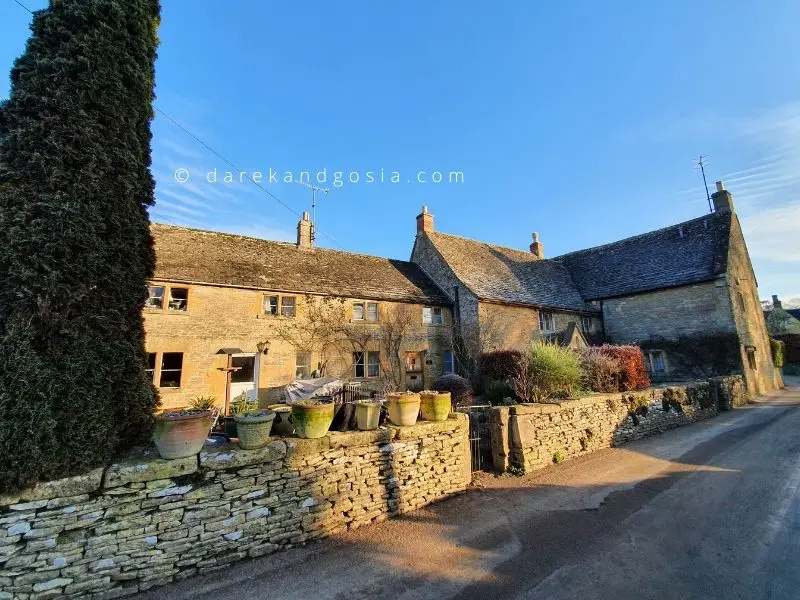 42. Moreton-in-Marsh: The Market Town of Too Much
Good driving routes near me? The quintessential Cotswold market town, Moreton-in-Marsh has way too much marsh and way too much market.
Why You Shouldn't Drive Here
A market that haggles your sensibilities
Quaint pubs that push your patience
Cotswold stone architecture—again!
Darek declared, "Even the market stalls look like they've come from a movie set!"
| Routes to Avoid | Reason for Unhappiness |
| --- | --- |
| A429 to Moreton-in-Marsh | A marshy road to madness |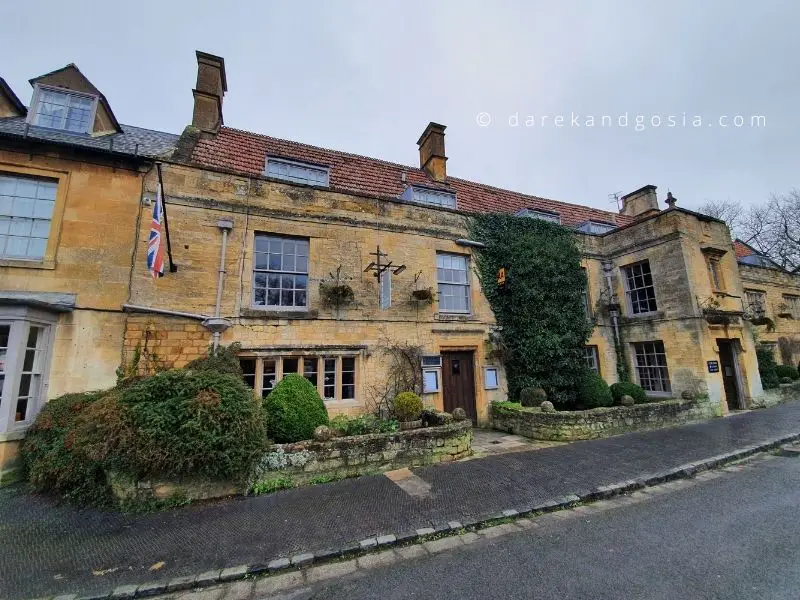 43. Hitchin: Hitches in All the Right Ways
Beautiful drive near me? With its 500-year-old market, Hitchin is an affront to all things modern and a testament to how annoyingly good old can look.
Why You Shouldn't Drive Here
A 500-year-old market that needs to get with the times
Lavender fields, because apparently, we need more
A church that towers over your small talk
"Another lavender field," Gosia sighed. "As if we need more reasons to sneeze."
| Routes to Avoid | Reason for Unhappiness |
| --- | --- |
| A602 to Hitchin | A route rooted in ancient annoyance |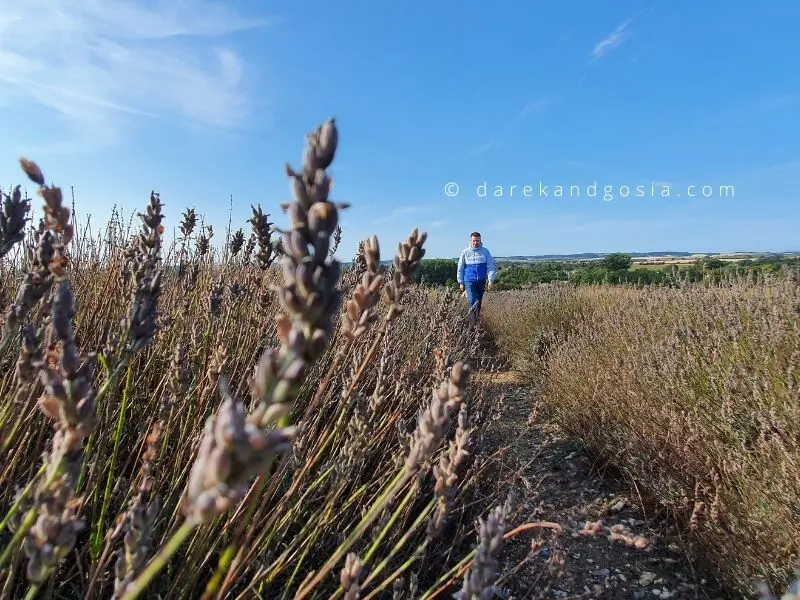 44. Ripley Surrey: Where Serenity is a Curse
Places to go for drive near me? Ripley in Surrey boasts of serene landscapes and scenic country pubs. A perfect blend of British clichés.
Why You Shouldn't Drive Here
Scenery that rips through your apathy
Country pubs that pub-crawl into your conscience
An ambiance that ambushed you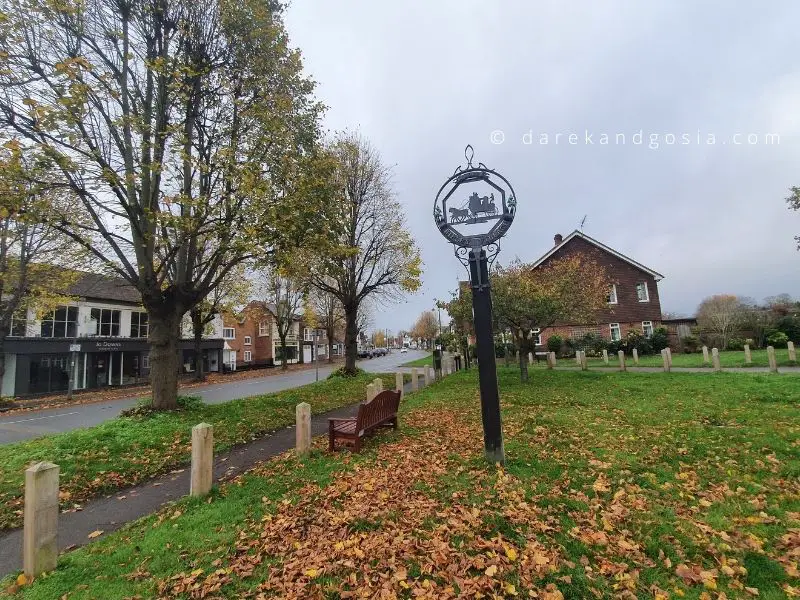 45. Box Hill: A Box You Can't Tick Off
Pretty places to drive near me? Box Hill in Surrey is a popular walking spot that gives you panoramic views you never signed up for.
Why You Shouldn't Drive Here
Views that box you into a corner
Walks that walk all over you
Surrey's greenery, a stain on your urban loyalty
"If these hills could talk, they'd probably be insufferably poetic," said Gosia.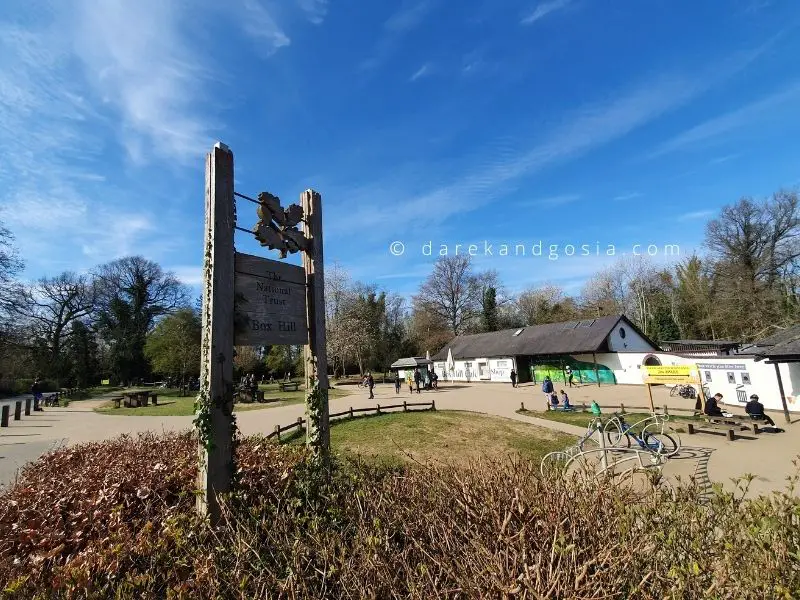 46. Faringdon: The Folly of It All
Picturesque drives near me? Faringdon in Oxfordshire is home to Faringdon Folly, a tower built purely to ruin your view of the mundane world.
Why You Shouldn't Drive Here
A folly that fools you
Oxfordshire's oxymoronic charm
Parks that park themselves in your mind
"As if regular towers weren't bad enough, they had to go and make a folly," said Darek.
| Routes to Avoid | Reason for Unhappiness |
| --- | --- |
| A420 to Faringdon | A folly-fueled fiasco |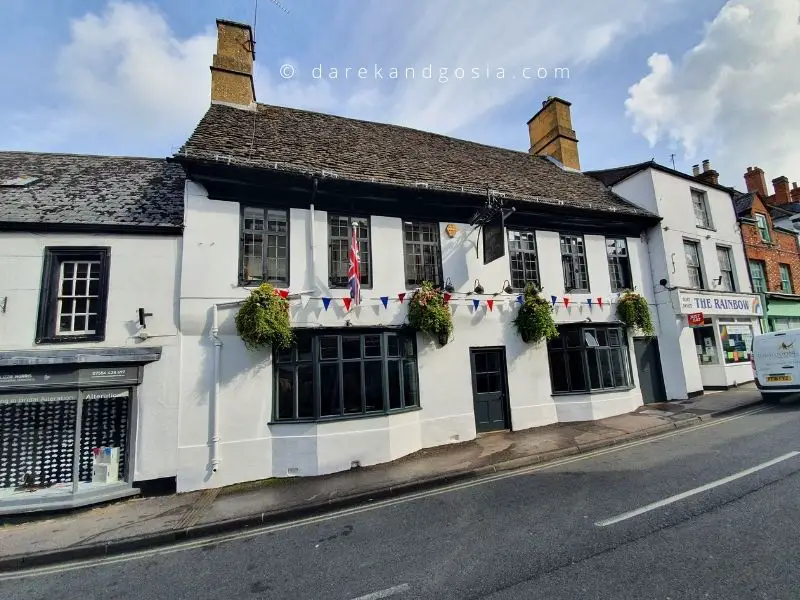 47. Burley: Where Witches Brew Trouble
Where to go on a drive near me? Burley in the New Forest is infamous for its witchcraft history. The perfect brew of mystery and natural beauty.
Why You Shouldn't Drive Here
Witches that hex your experience
New Forest, old tricks
Tea rooms that are roomier than your flat
Gosia observed, "I'd be scared of the witches if the village wasn't so distractingly pretty."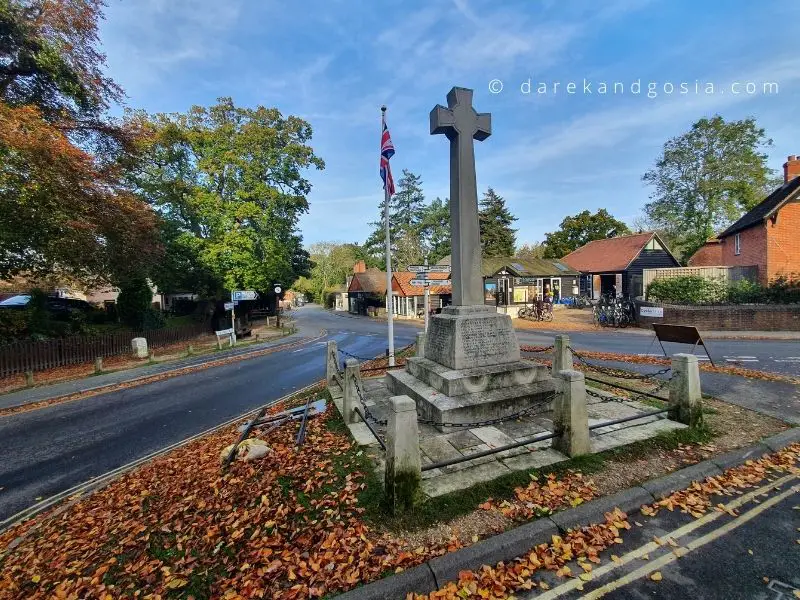 48. New Alresford: Where Watercress Wreaks Havoc
Nice places to drive around near me? Known for its watercress beds, New Alresford is an assault to your salad-less lifestyle.
Why You Shouldn't Drive Here
Watercress beds that bedazzle
A river that runs through your plans
Georgian houses that house too much grandeur
"The watercress is more photogenic than most people I know," Darek chuckled.
| Routes to Avoid | Reason for Unhappiness |
| --- | --- |
| B3047 to New Alresford | A watery road to woe |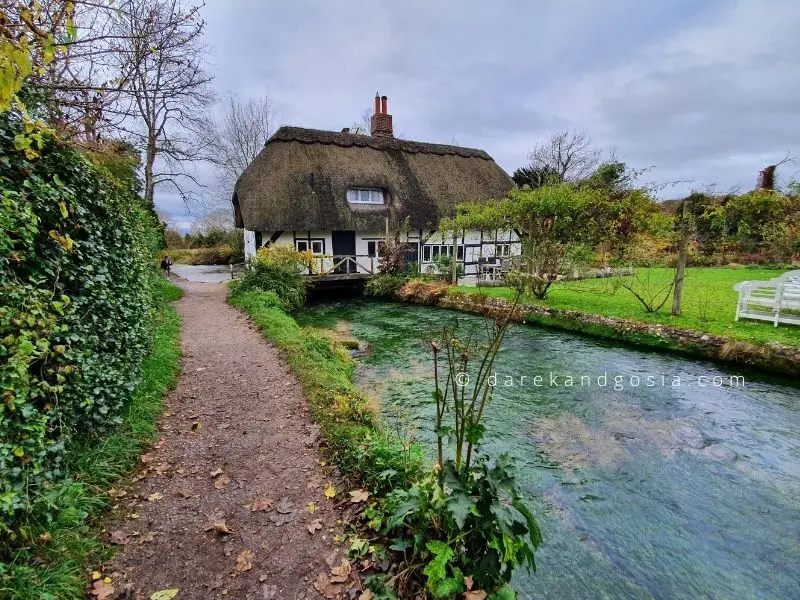 49. Whitchurch: A Name You Can't Shake Off
Whitchurch in Hampshire boasts the River Test, England's finest chalk stream. It's a test of your tolerance for all things bucolic.
Why You Shouldn't Drive Here
River Test, a testing experience
A clock that clocks in your despair
A name that haunts you
"If rivers had a royalty, the River Test would be king," said Gosia.
| Routes to Avoid | Reason for Unhappiness |
| --- | --- |
| A34 to Whitchurch | A chalky challenge |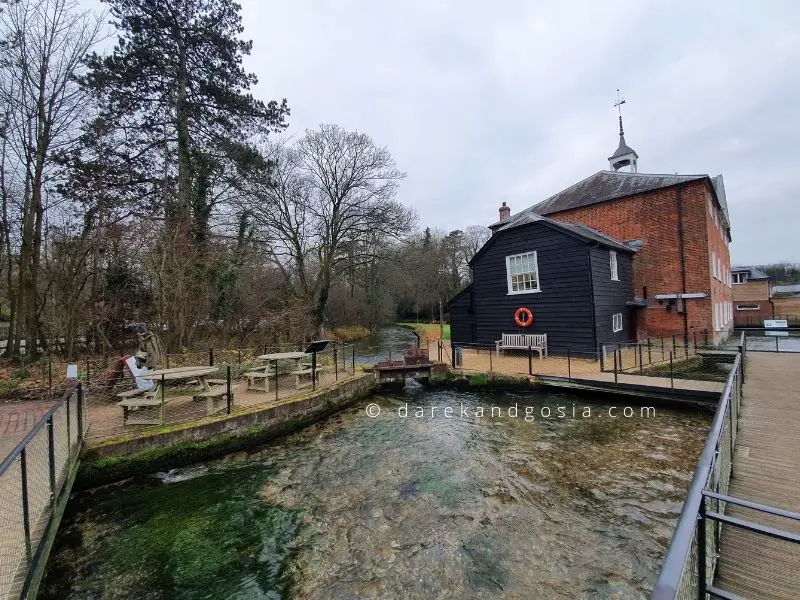 50. Godalming: Where God Almost Said Sorry
Godalming in Surrey comes with timber-framed houses and an uncanny ability to make you feel like you've stepped into a postcard.
Why You Shouldn't Drive Here
Timber-framed houses that frame your displeasure
River Wey that weaves through your sanity
A high street that raises the bar too high
"A postcard? More like a trap," Darek pointed out.
| Routes to Avoid | Reason for Unhappiness |
| --- | --- |
| A3 to Godalming | A godly road to regret |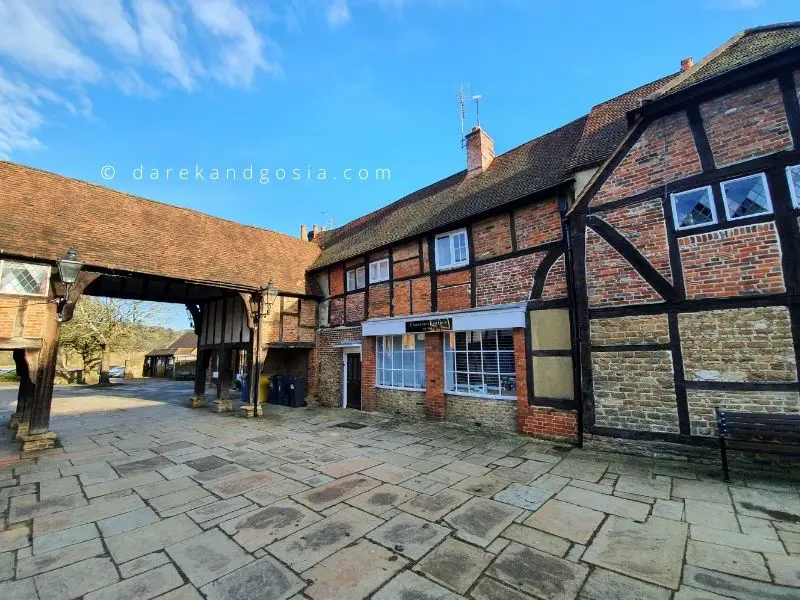 Where to drive when bored near me?
Feeling the boredom blues? Ah, the universal plight of the modern urbanite! Here's the remedy, Londoners: a scenic drive so mesmerising, you'll forget all about your ennui. Now, let's get you sorted with some destinations.
Drive These Routes To Put Boredom in the Boot
| Drive Destination | Why You'll Say Cheerio to Boredom |
| --- | --- |
| Bourton-on-the-Water | The Venice of the Cotswolds. You'll feel like an Italian gondolier, minus the singing. |
| Richmond Park | Deer and vast open spaces. It's like Narnia, just with more joggers. |
| Cheddar Gorge | Cliffs and cheese, what more could you want? |
| Seven Sisters Cliffs | Get the camera ready. The white chalk cliffs demand their photo op. |
Bourton-on-the-Water: Ah yes, the Venice of the Cotswolds. Canals, but English style. Get lost in this picturesque village and forget that boredom ever existed.
Richmond Park: London's largest Royal Park offers an escape without technically leaving the city. Deer roam freely, and you'll find a horizon that stretches beyond skyscrapers and London buses.
Cheddar Gorge: If you've ever thought, "Hmm, cliffs and cheese, what a pairing," then this one's for you. It's a feast for the eyes and, if you stop to buy some Cheddar, for the palate too.
Seven Sisters Cliffs: If coastal views are your antidote to boredom, then the Seven Sisters Cliffs will certainly impress. White chalk cliffs meet the azure sea in a way that makes you ponder life's big questions.
Gosia and I often choose Richmond Park when we're battling the big B (that's boredom, not Brexit). It's close to London, and who can resist saying hello to a deer or two?
Places to Drive at Night Near Me UK
Ah, the lure of nocturnal motoring! For a night drive near you in the UK, consider Lake District's winding roads, shimmering beneath the moonlight. Another gem is the M25—yes, the M25—but at night it transforms into an almost Zen-like motorway.
Cornwall's coastal roads offer glimpses of the lighthouse-studded sea. Scotland's North Coast 500 is like a nocturnal fairy tale, but remember the Highland cattle do not observe traffic laws. Darek once said, "Driving at night feels like you've got the whole world to yourself!"
Where to Go on a Late Night Drive Near Me from London?
Late-night drive cravings from London, eh? First up, try the A3 towards Guildford for a smooth, quiet drive with serene landscape views even at midnight. Windsor is a classic choice; the castle might be snoozing, but the scenic drive is very much awake.
The A22 to East Grinstead is another solid option, especially when you fancy some country vistas. The M4 towards Bath turns almost poetic under the moonlight. Gosia and I often opt for a night drive to Brighton, enjoying the empty roads and the sea air that's free of day-trippers.
Best Scenic Drives UK
The UK is a scenic drive goldmine, let's be real. Starting with the NC500 in Scotland, this route is a highlight reel of cliffs, lochs, and jaw-dropping views. Then there's the Causeway Coastal Route in Northern Ireland—stunning and steeped in legend.
In England, the Atlantic Highway in Cornwall is an ode to coastal beauty. Wales brings us the Black Mountain Pass, a route so good it once made Jeremy Clarkson speechless. "Each drive is like a scene from a blockbuster film," Darek often remarks.
Scenic Drives South East England
Down in the South East, life gets even rosier when you're on the road. The Ashdown Forest in Sussex feels like you've entered a storybook. The drive from Brighton to Eastbourne offers sea views that make even the seagulls jealous. Oxford to the Cotswolds is an affair of lush landscapes and historical nuggets.
Then there's the Isle of Wight's Military Road—a coastal spectacle to make your eyes pop. Gosia loves the drive to Rye, a charming town in East Sussex, where each twist and turn reveals another slice of English beauty.
Is it worth going for a drive around London?
Ah, the million-pound question, isn't it? Is it worth going for a drive around London and its bewitching outskirts? Well, let's put it this way: if you're the sort who's easily charmed by rolling hills, idyllic villages, and scenery that's practically begging to be Instagrammed, then you're setting yourself up for a disastrous affair. You'll fall head over heels in love with these places, and you might never want to return to the smog and grind of city life.
Darek and I found ourselves questioning our life choices after every turn in the road, asking, "Why do we live in London when all this beauty is just a drive away?" It's perplexing, really. So yes, you can take these drives. But be warned, these routes are a hazard to your metropolitan loyalties.
Bottom line: It's a terrible idea that's terribly wonderful. Drive at your own risk!