Dorchester on Thames is a charming village in Oxfordshire with timber-framed houses and idyllic location! From top pubs and restaurants to stunning walks – there are many Dorchester-on-Thames things to do!
Dorchester is a lovely little town that sits on the banks of not one but two rivers. This small Oxfordshire village is home to around 1000 people. However, it's ideally placed for exploring all the delights that Oxfordshire has to offer.
What is Dorchester, England known for? This beautiful village which sits at the confluence of the rivers Thames and Thame is known for its chocolate-box-like houses and the stunning British countryside. One of the must-see villages near London.
It is also called one of the best villages in England!
Oxfordshire is one of the most beautiful regions in southern England, and Dorchester is a must-have on any list of magical places to visit UK!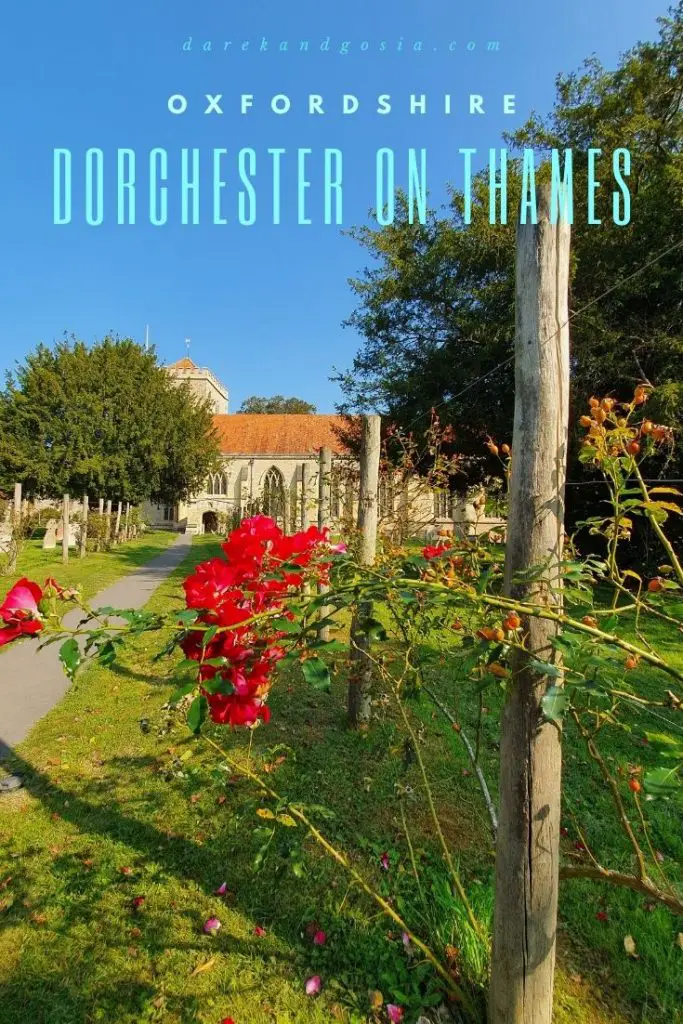 Where is Dorchester on Thames?
Dorchester on Thames is found at the confluence of the River Thames and the River Thame. The village is within the county of Oxfordshire. The closest large towns are Wallingford, 8 miles to the northwest, and Oxford which is 8 miles to the southeast.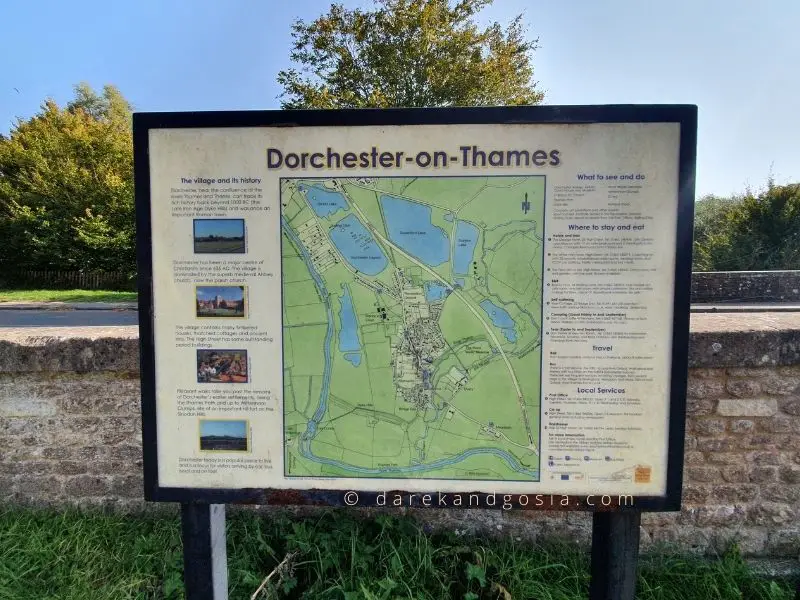 How to get to Dorchester on Thames from London?
The best way to get to Dorchester on Thames from London is by car. You will want to head out of London on the M40. From there you turn onto the B4009 at junction 6. This will take around 90 minutes.
You can take a train from Paddington Station. You take the GWR line to Didcot Parkway. Here you can take the 33 bus towards Abingdon town centre to Stratton Way, then take the 45 bus to Cowley. The bus stop for Dorchester is a bus layby. This journey will take just under two hours, providing you check the timetables.
It really is one of the best places to visit on a day trip from London!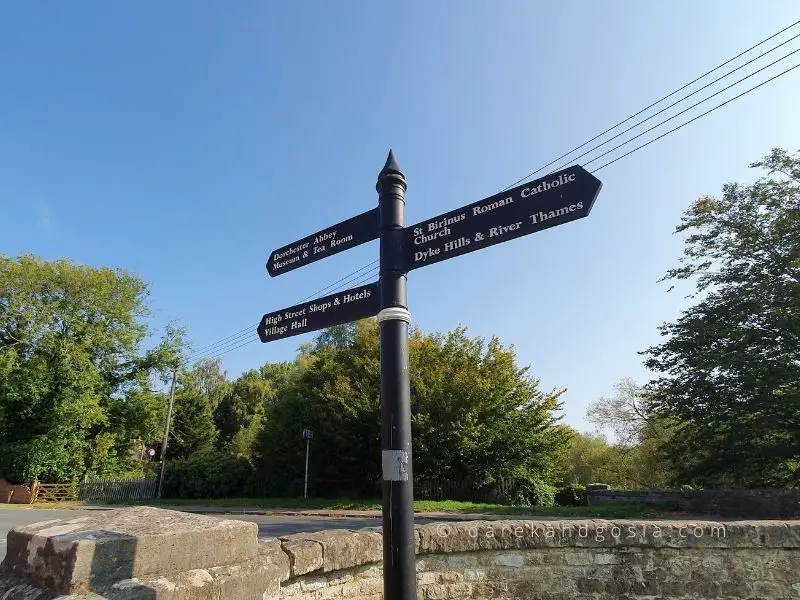 Dorchester on Thames parking
There is a free public car park in Bridge End. It's located just opposite the abbey. There are several spots in town where you can park on the streets, but it's vital to make sure you are not causing an obstruction if you choose to do so.
The George Hotel – the best places to stay in Dorchester!
Looking for hotels in Dorchester on Thames? The George Hotel is a gorgeous 15th Century coaching house. It's white exterior, and classic signage makes for an impressive first impression. There are 17 ensuite rooms to stay in, and you can dine in their Carriages restaurant whether you're staying in the hotel or not. 
The restaurant offers a fine dining experience. If you're after something more casual, you can get a lighter meal over at the bar. Either way, this inn offers a friendly welcome and vibrant atmosphere.
There are other hotels and B&Bs in Dorchester, including the White Hart Hotel and The Fleur de Lys Bed and Breakfast.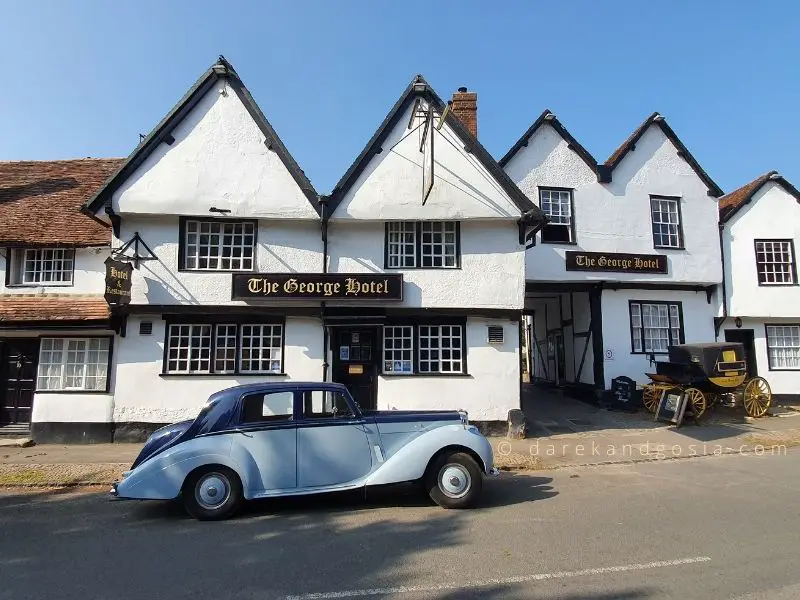 Explore the best things to do in Dorchester on Thames and top ideas places to visit in Dorchester Oxfordshire:
Things to see in Dorchester on Thames
1. Dorchester Abbey
What to see in Dorchester? Dorchester Abbey, also known as the Abbey Church of St Peter & St Paul, was founded in 1140 by the Bishop of Lincoln. Today it serves as a busy and welcoming church for the surrounding parishes. 
Visitors are welcome to explore the abbey between the services. The abbey is open every day of the year from 8 am to dusk/6 pm whichever comes first. On occasion, you may not be able to roam freely, for instance, if there is a wedding taking place. There is a calendar on the abbey's website so you can check if there are any events on the day you plan to visit, to avoid disappointment.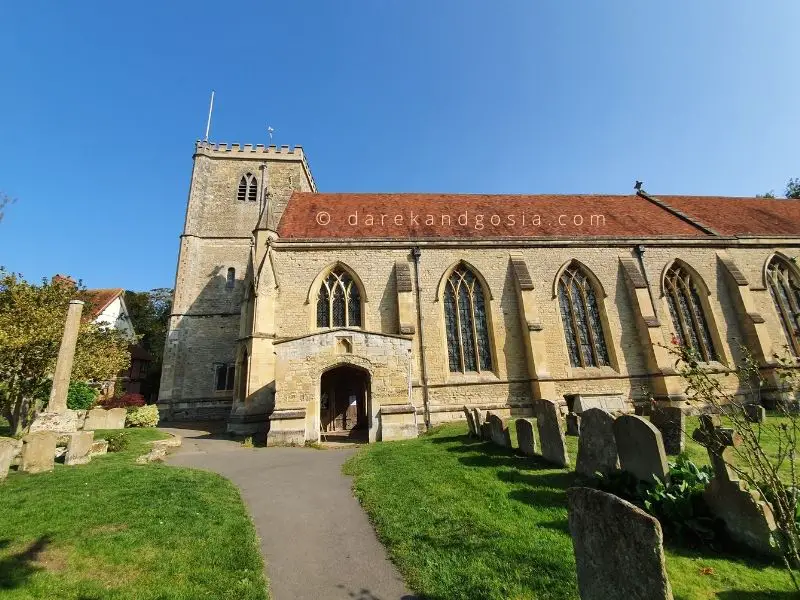 2. Garden behind Dorchester Abbey
Places to visit in Dorchester? Behind the abbey, there is a quiet little herb garden. There is a lovely sundial in the centre. It's beautiful to look at, and it also doubles as a PokeStop (for Pokemon Go fans)! The herb garden has a bench where you can sit and admire the abbey and the garden as well. It's a nice tranquil spot to sit and relax.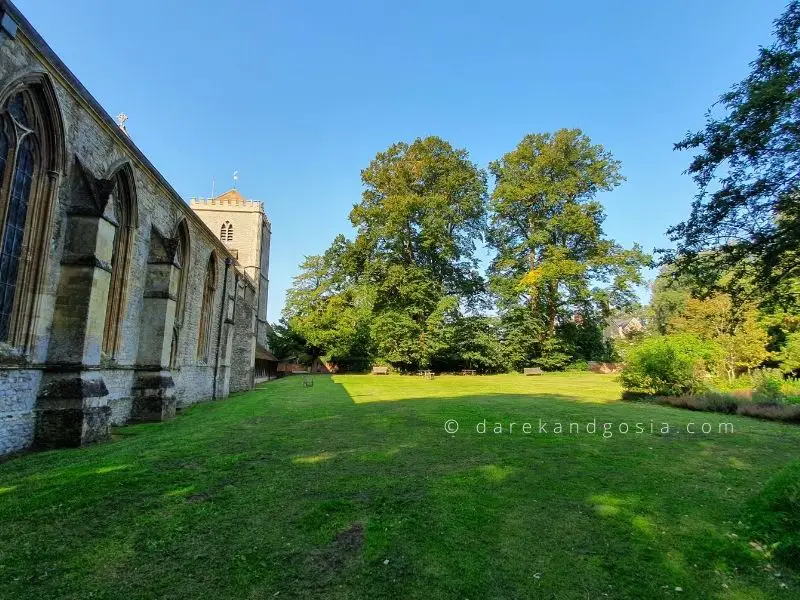 3. Dorchester Abbey Museum & gift centre
Places to go in Dorchester-on-Thames? The museum is in the Abbey Guest House which is open from Easter Sunday through to September. Its opening hours are Wednesday & Thursday 11 am – 5 pm, Friday 11 am – 2 pm. Weekends and Bank Holiday Mondays 2 pm – 5 pm.
There is a tea room which is also open from Easter Sunday through to September. The opening times for this are Thursdays, Saturdays & Sundays 2:30 – 5:00 and Wednesdays 3:00 – 5:00. However, they do say that the tea room does close early if they run out of cake!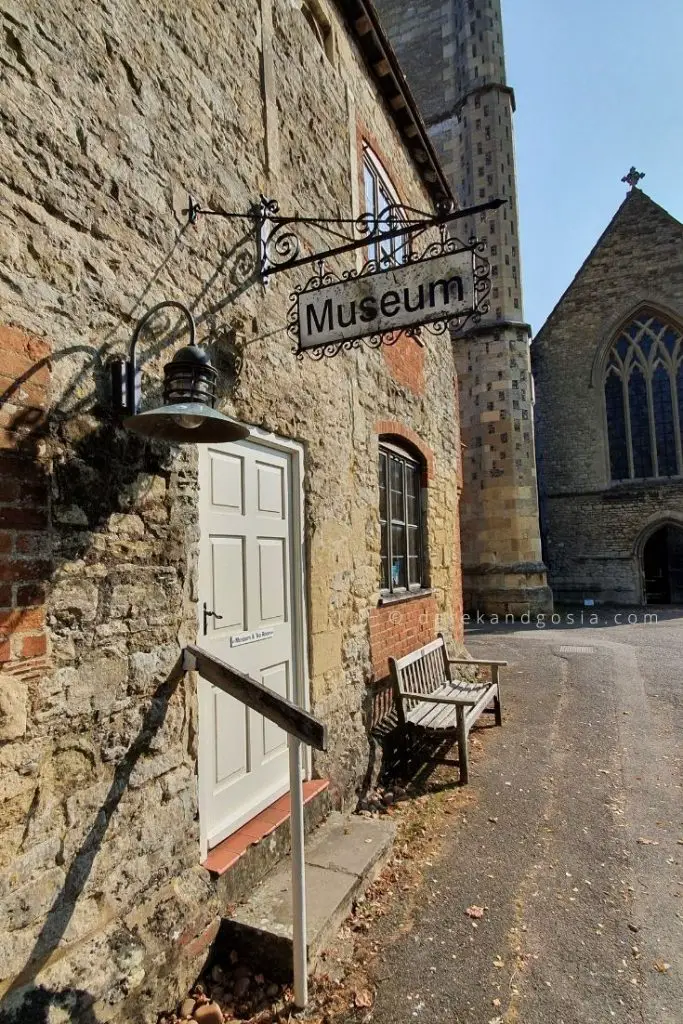 4. High Street
Top Dorchester places to visit? Dorchester on Thames' high street is not going to pull visitors far and wide for its selection of shops. There is a small supermarket, a stove shop, and not a great deal else. Other than that you can find a wide selection of pubs and restaurants.
These are dispersed between the cottages that line the streets of the village. It's a lovely place to wander through, especially if you're a fan of timber-framed homes.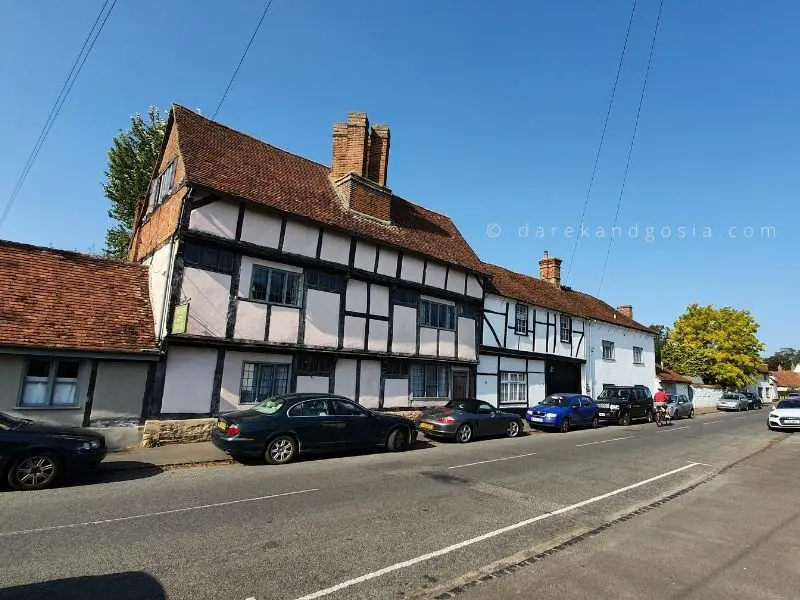 5. White Hart Hotel Restaurant
The White Hart Hotel is another great coaching inn in the village. The brickwork on the front proudly bears the year that the inn was built – 1691. Combined with the classic lantern hanging over the doorway, the White Hart is an impressive feature of the high street.
The restaurant at the White Hart Dorchester on Thames was built in the old village bakery. It's now an award-winning restaurant offering excellent locally sourced food. The dining room has retained all the character of the old bakery, including its fireplace, while still offering all the modern comforts you'd expect.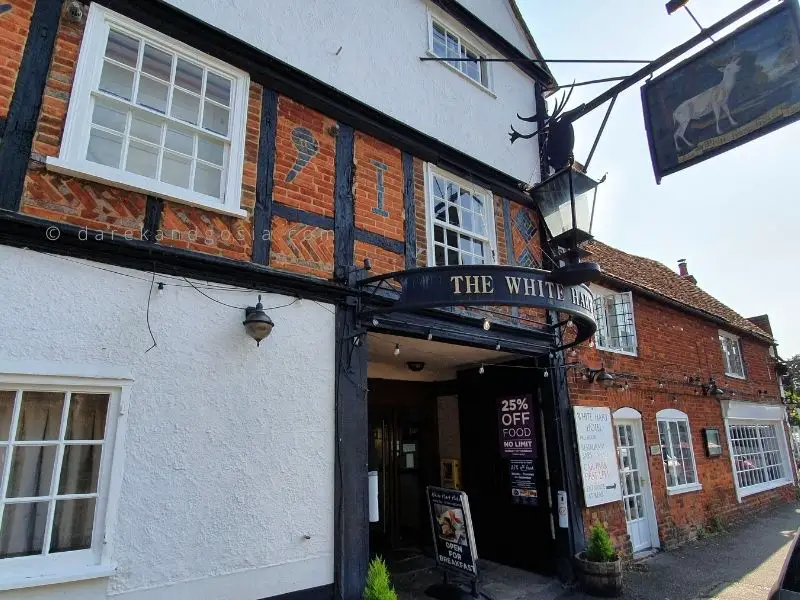 6. Lily's Tea Room
Is there a tea room in Dorchester? If you've ever wanted to try a traditional English Cream Tea, then Lily's is a great place to experience one. They serve delicious food and drink, which are made using produce from their own farm.
All the fruit and veg is organic and is grown in nearby Warborough. You can even buy some of the farm's produce to take home with you.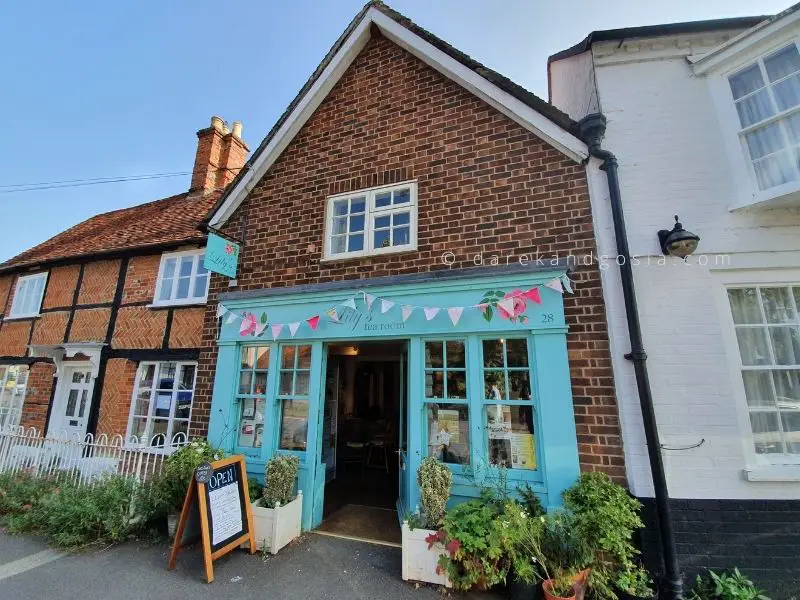 7. Old Cottages
Free things to do in Dorchester? Everywhere you look in Dorchester on Thames you be able to find cute old cottages. Many on the high street retain their ancient character with exposed timbers and white or cream render.
You can spot homes with thatched rooves and climbing plants decorating the walls.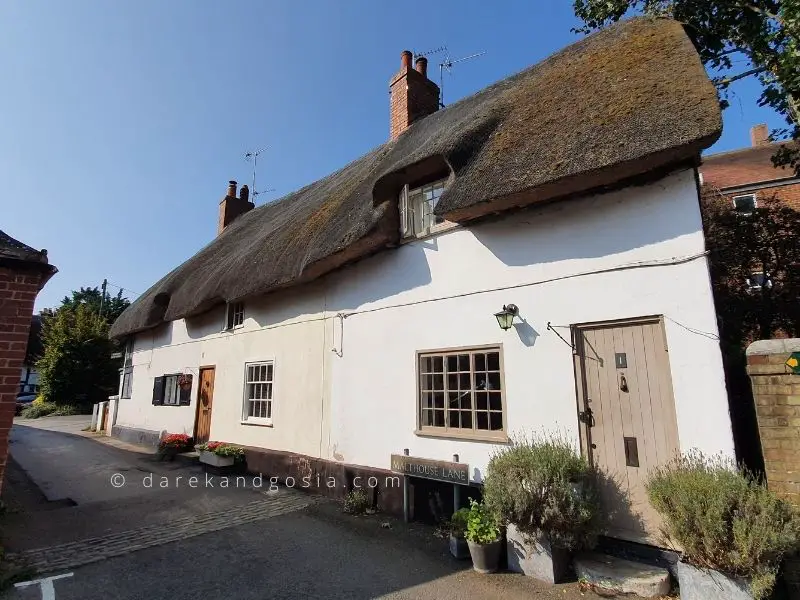 8. Dorchester on Thames Village Hall
The village hall in Dorchester on Thames was initially built as a girls infant school. It's a beautiful building that was designed by George Gilbert Scott, who also designed St Pancreas Station. You can find it on Queen Street just a little way along from the abbey.
The village hall is used to host a variety of private events, although you might be lucky enough to visit when it is being used to host a theatrical production.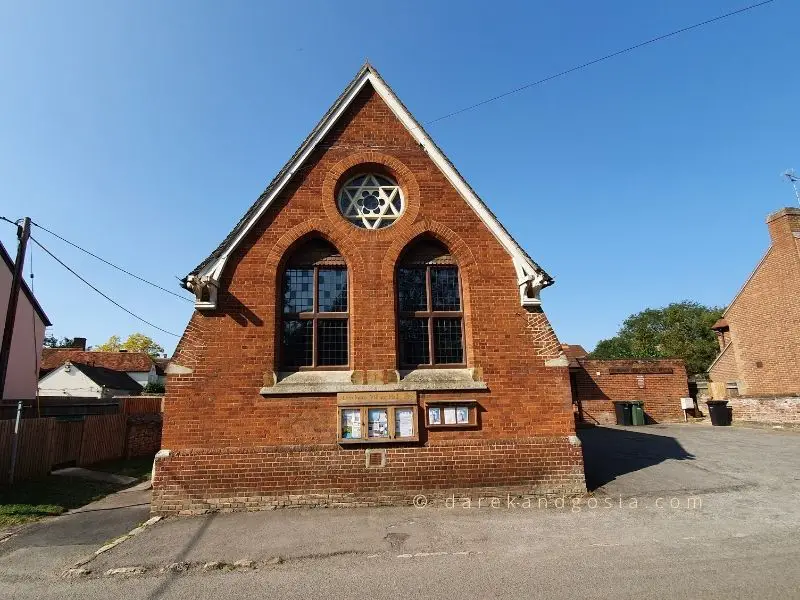 9. Midsomer Murders Locations
What to do in Dorchester? Like many of the small villages around Oxfordshire, Dorchester on Thames has been used as a filming location for several episodes of Midsomer Murders. Popular filming locations include the George Hotel, the abbey, the Fleur de Lys pub, the post office and the White Hart Hotel. In fact, the high street has appeared on the show many times. 
It's a good thing the murder rate in Dorchester on Thames doesn't begin to compare to that of Midsomer; otherwise, we'd be telling you to steer clear for your own safety!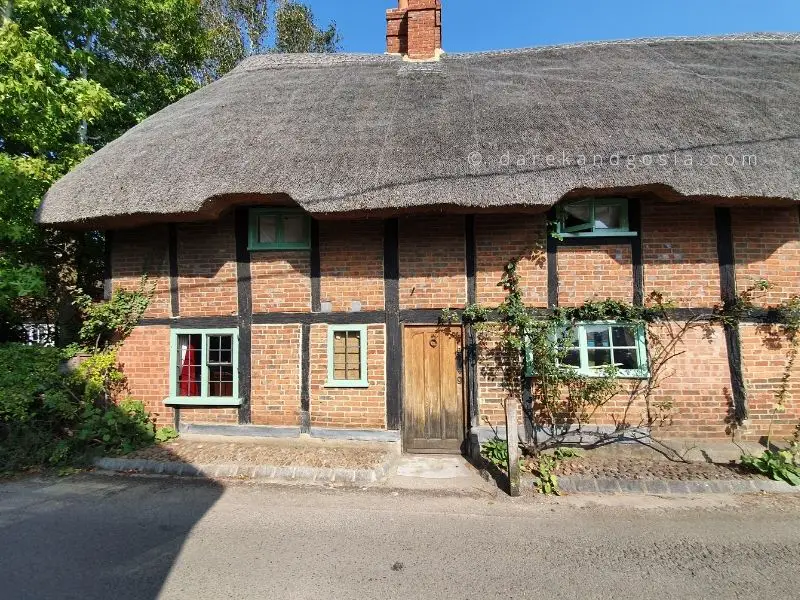 10. Fresh eggs from the locals
Things to do Dorchester? Dorchester on Thames is ideally located for smallholdings and farms, so it's not uncommon for the locals to keep chickens. When they have eggs to spare, you might see a sign on the end of their gate.
If you don't spot any signs around town, you can pop into Lily's Tea Room. They sell a wide variety of produce from their farm in the shop.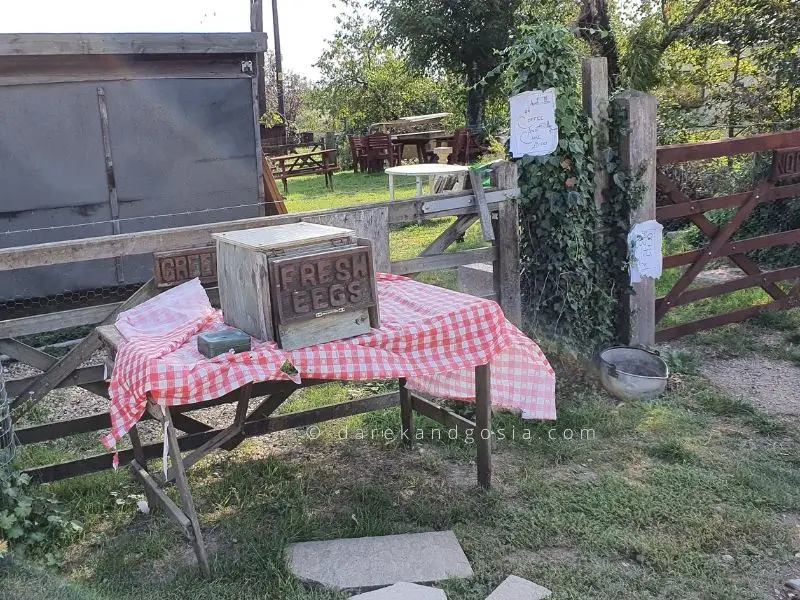 11. Bishops Court Farm
Things to do in Dorchester this weekend? Bishops Court Farm is a lovely example of the history that is hidden in many of the properties in the area. Both the farmhouse and the granary are grade II listed building as they date back to the Reformation. Both have features that are untouched since the 19th century.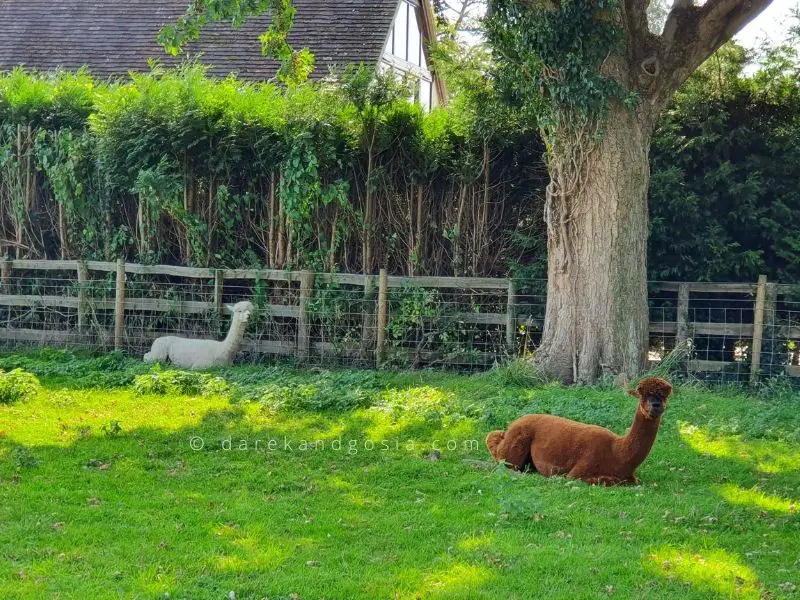 12. St Birinus Catholic Church
St Birinus Catholic Church is a much-loved church in the heart of the village. The buildings are mostly unchanged from when it was first constructed in 1849.
St Birinus is named for a Benedictine monk from a Roman monastery. He was sent by the pope of the time to England to convert the Saxons. In 635AD he was successful in converting the then King of the Saxons – King Cynegils. He baptised him in the river Thame, near to the stretch of river that runs through the garden of the church.
St Birinus was originally buried at the church in Dorchester until he was later moved to Winchester Cathedral. There is still an annual pilgrimage from Churn Knob at Blewbery to Dorchester to honour him. There is also a feast held on the 5th of December.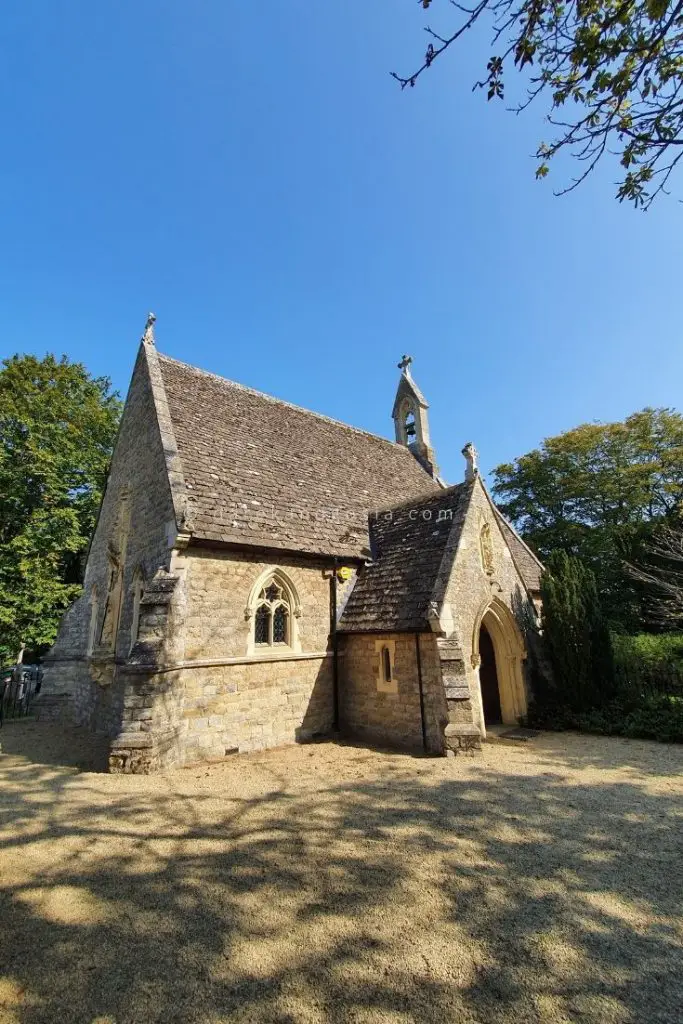 13. Dyke Hills and River Thames
Best Dorchester things to do? The local area has been inhabited for a long time, but unfortunately, the archaeological remains of these civilisations have not always been well preserved. If you follow the footpath at the bottom of the town past the church, you will find your way into a field. The rise in the land is Dyke Hills.
Dyke Hills is what remains of an Iron age hill fort. All that now remains are the Earthworks that underpinned the structure. You can spot the irregular dykes, which are the mark of the ancient civilisation's building. 
Lots of artefacts have been recovered from this site, which suggests that it used to be of great importance to many prehistoric tribes.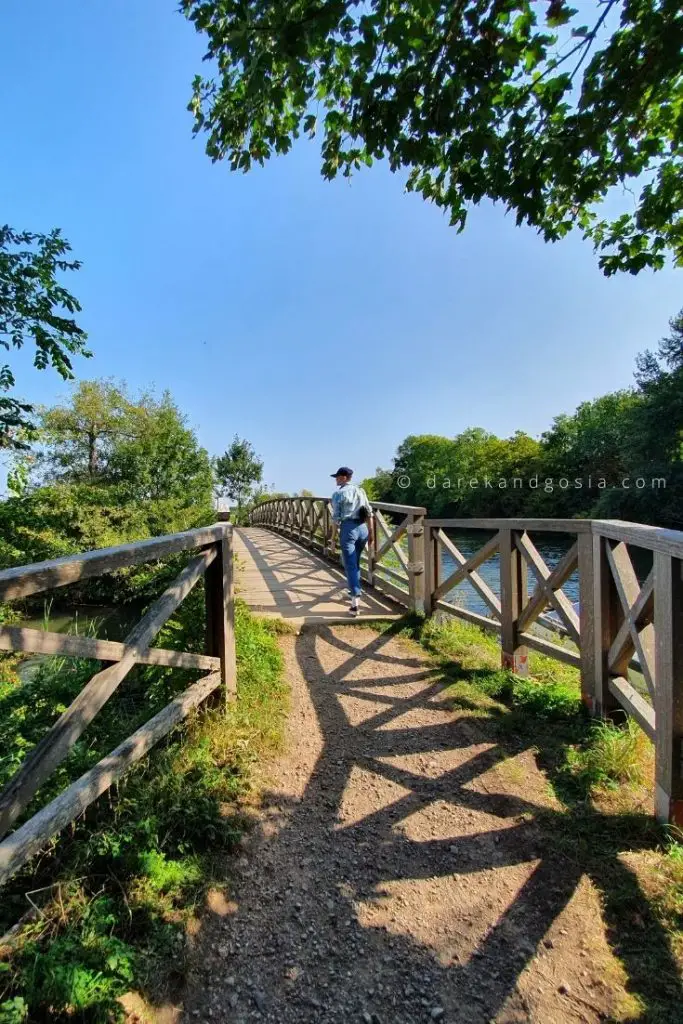 Places to visit near Dorchester on Thames:
Wallingford: 5 miles away from Dorchester on Thames
Abingdon: 7 miles away from Dorchester on Thames
Oxford: 9 miles away from Dorchester on Thames
Goring on Thames: 10 miles away from Dorchester on Thames
Thame: 15 miles away from Dorchester on Thames
Henley-on-Thames: 15 miles away from Dorchester on Thames
Marlow: 22 miles away from Dorchester on Thames
Sonning on Thames: 22 miles away from Dorchester on Thames
West Wycombe: 24 miles away from Dorchester on Thames
Wendover: 27 miles away from Dorchester on Thames
Windsor: 30 miles away from Dorchester on Thames
Old Amersham: 34 miles away from Dorchester on Thames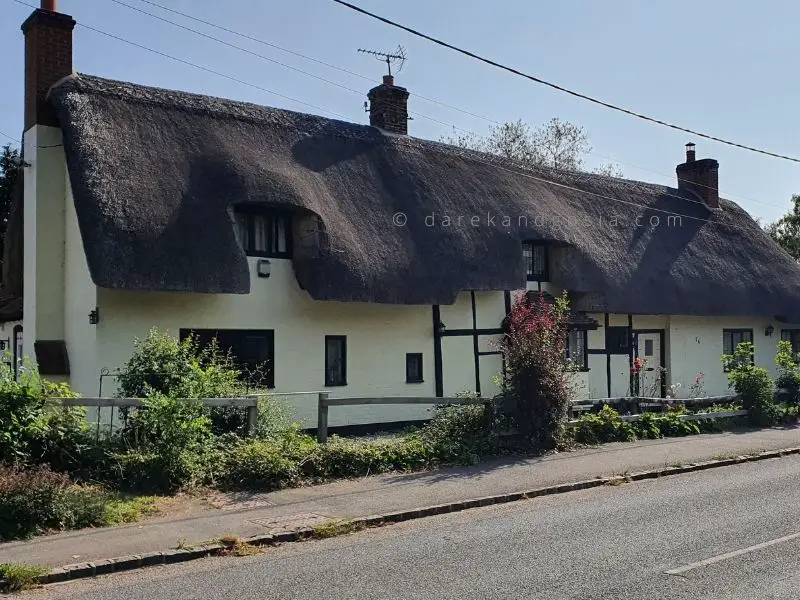 Is it worth visiting Dorchester on Thames?
Dorchester on Thames can be comfortably described as a chocolate box English village. It is a charming little village, it's very picturesque, but you can see the area in a short amount of time.
It's a great spot to visit if you're looking for a base for more exploration in the area, or if you've not experienced a classic English village before. In case you are planning a weekend break in the UK, Dorchester-on-Thames is a great choice!
If you liked our article about Dorchester on Thames, then please check out the below posts too: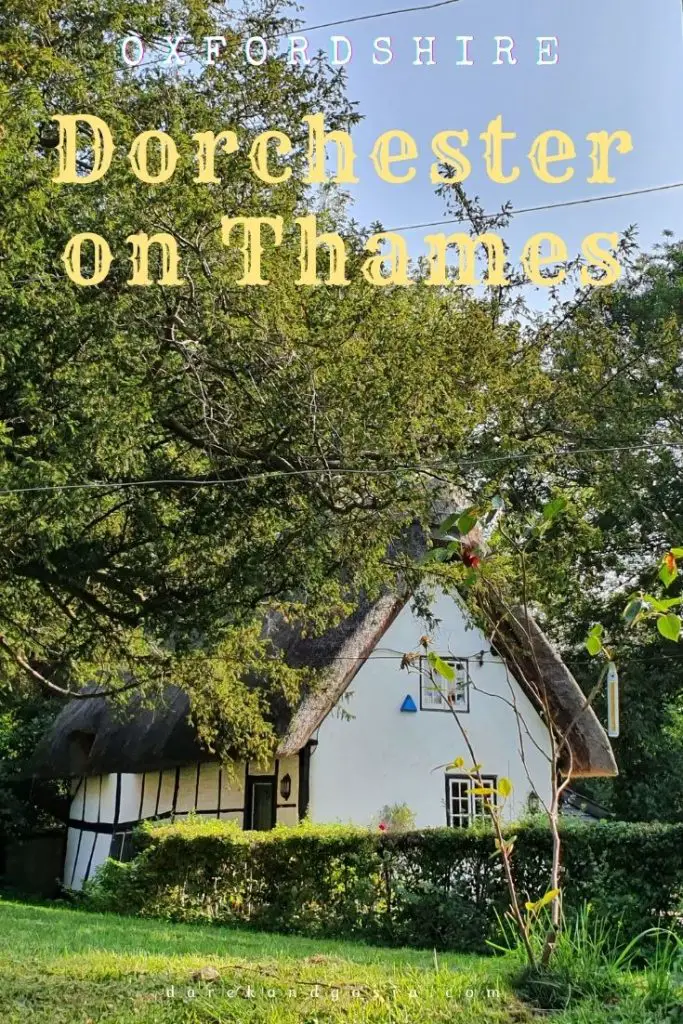 Articles you may like: