The unspoilt Fingest village in Buckinghamshire is a stunning example of picturesque British villages. Pub, church and stunning views are everything you need while visiting Fingest!
Fingest is a modest village in the Chiltern Hills. It is small and rural, and still has a very traditional and quiet way of life. The quaint village has a mixture of picture-perfect mediaeval and Georgian cottages. All the homes in the village huddle around the church and the graveyard found at the heart of the community.
The name Fingest is one that can seem unusual to many. It derives from the Anglo-Saxon word 'Thinghurst' meaning 'wooded hill'. One of the nice villages near London to visit.
Known as one of the prettiest villages in England, Fingest and its surrounding area is just perfect for anyone looking for best places for hiking near London!
Whether you are planning a day trip from London or just want to explore Buckinghamshire, Fingest village is a beautiful spot! A must-see and one of the most magical places in England!
Where is Fingest village?
Fingest is in the county of Buckinghamshire in England. It's to the west of the region near the border with Oxfordshire. It lies in an area known as the Chiltern Hills. This is an Area of Outstanding Natural Beauty that is filled with picturesque valleys and hills that are lined with beautiful beech trees. 
The nearest town to Fingest is Henley-on-Thames which is 8 miles to the south. The whole area is one of the most beautiful in Souther England and it's definitely worth going there for a UK weekend getaway!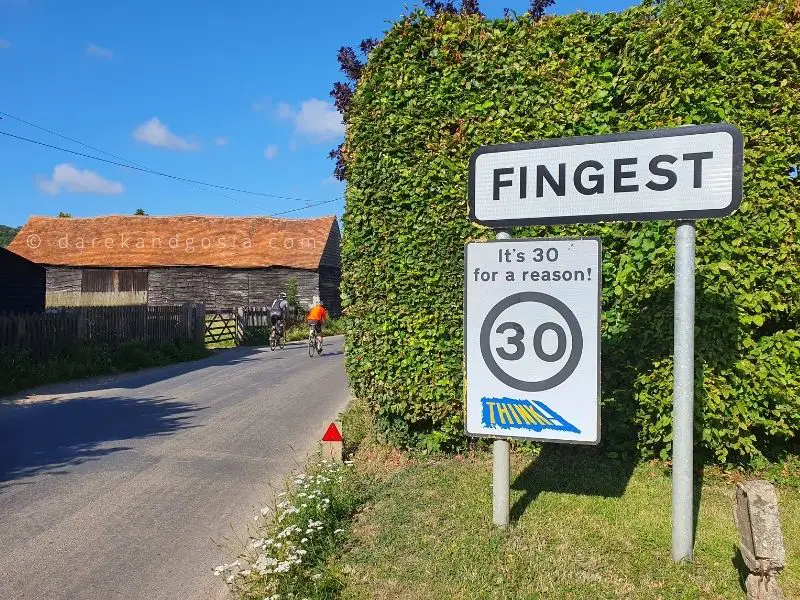 How to get to Fingest from London?
The best way to get from London to Fingest is by car. It's a small rural village, so drive with care as the roads are narrow. You will need to make use of passing places to get by traffic travelling in the opposite direction. 
You head out of London on the M40. Then come off at junction 4. You then have to travel, on some smaller roads, through High Wycombe, Lane End and Bolton End. The whole journey can take as little as an hour and ten minutes. However, when the traffic on the M40 is bad, it can take nearer 1 hour 45 minutes.
If you don't have access to a car, then you will need to take a train to one of the larger nearby towns. Your best option is to take the Chiltern Railways train from Marylebone to High Wycombe. From High Wycombe, you will need to take a taxi the rest of the way. It's only about 7.5 miles by car.
If you're uncertain about driving on the small country lanes, then another option is to park in one of the larger villages and then walk into Fingest. There are plenty of surrounding villages, and there are several lovely trails to choose from.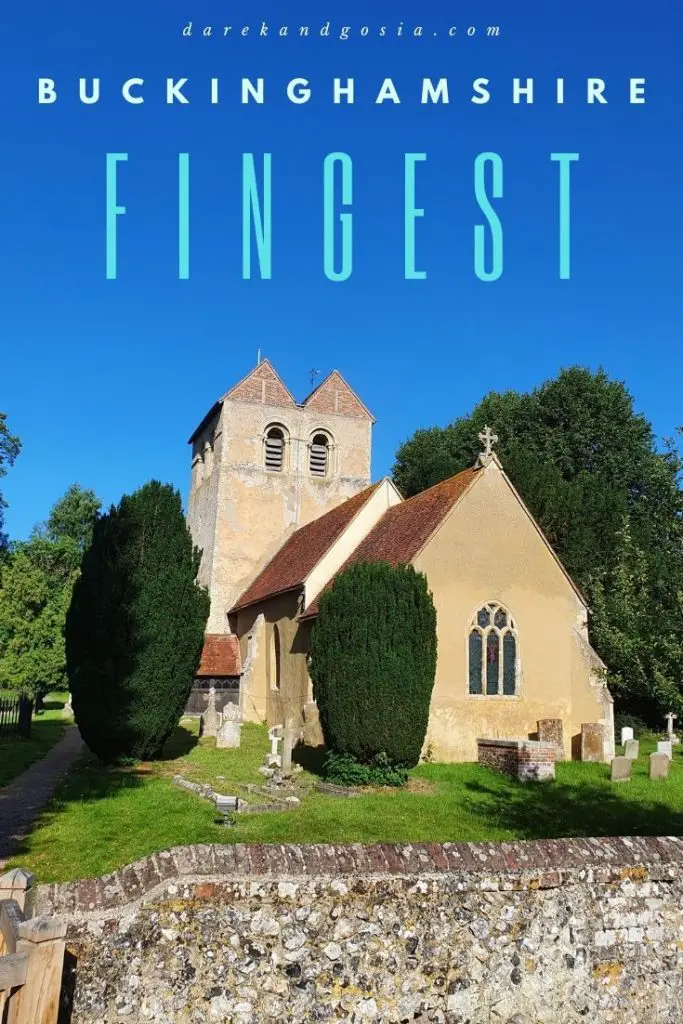 Things to do in Fingest village:
1. Fingest Pub
The Chequers Inn sits at the heart of Fingest. As is traditional in many small English villages, the pub is just opposite the church. The Chequers has been a pub since the 15th Century. The old building is cosy and warm. It's filled with traditional fireplaces that make it the perfect spot to sit and relax after a walk in the countryside. 
A more modern installation is the large French doors which open over the beer garden. When it's warm, you can sit out and enjoy the sun and a drink. When the weather is poor, you can sit inside and look out through the windows. Either way, you get a stunning view of Hambleden valley.
While you're at the Chequers Inn, you should take the time to try the food. The owners are passionate about using local ingredients and serving food that gives you a real 'taste' of the area.
Like many of the villages around, Fingest has been used as a location for Midsummer Murders. The Chequers was briefly converted into an antique shop for an episode that was filmed there.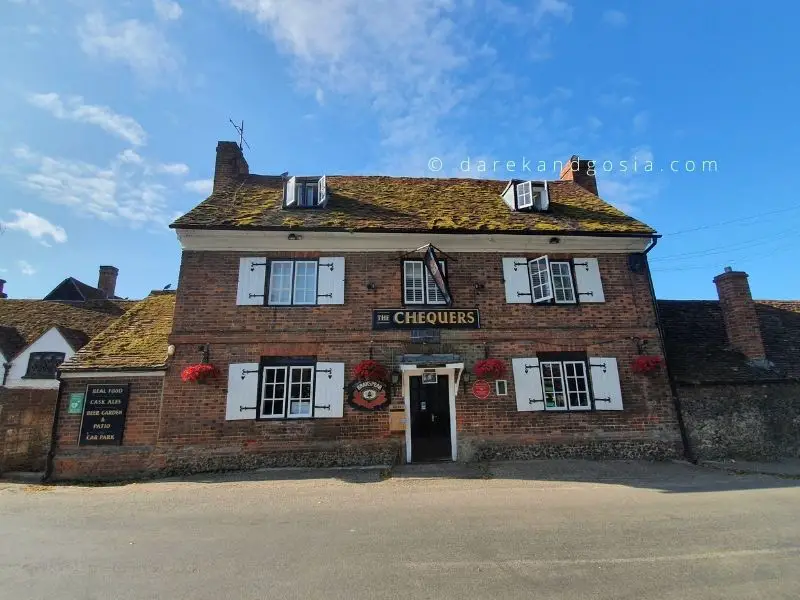 2. Fingest Church
St Bartholomews Church in Fingest is a little different to the other churches of the same age in the area. Most of the mediaeval churches in Buckinghamshire are either brick and flint constructions or are made from stone. Fingest church stands out because it has a layer of render in an unusual ochre shade. The church is notable enough that it has been given protected status as a Grade 1 listed building.
Fingest church also has an unusual tower. It was build in the early Norman period. What makes it special is the roof. It is a double vaulted, which is an unusual design choice for this type of church. It means that the tower's roof looks a little like an upside-down 'W'. There is only one other tower like this in the whole country.
If you are lucky enough to see a wedding at Fingest church, you might see them engaging in a tradition that is unique to this church. The entrance is locked to prevent the couple from 'escaping'. So, the groom is required to lift the bride over the church gate as they leave. The tradition is supposed to start the marriage off with a boost of good luck!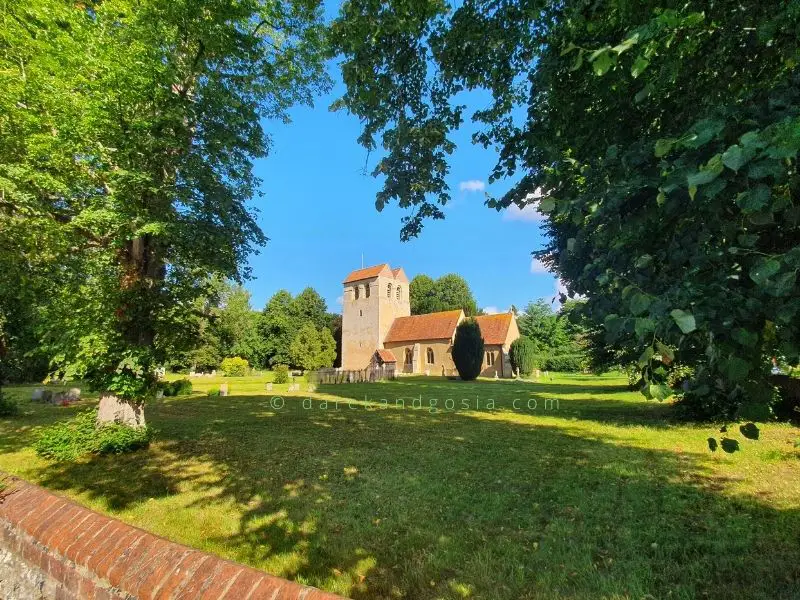 3. Fingest Manor
Fingest Manor is a lovely old building that has been a part of the village for a long time. It was initially a part of St Albans Abbey. In 1163, it was gifted to the Bishop of Lincoln and served as a country house for whoever was the Bishop at the time.
In 1547, the crown seized the house, along with a lot of other property owned by the church. After being gifted to other owners, the manor is now a private residence.
There is a story that the manor is haunted. So if you do visit, keep your eyes peeled. Who knows what you might see.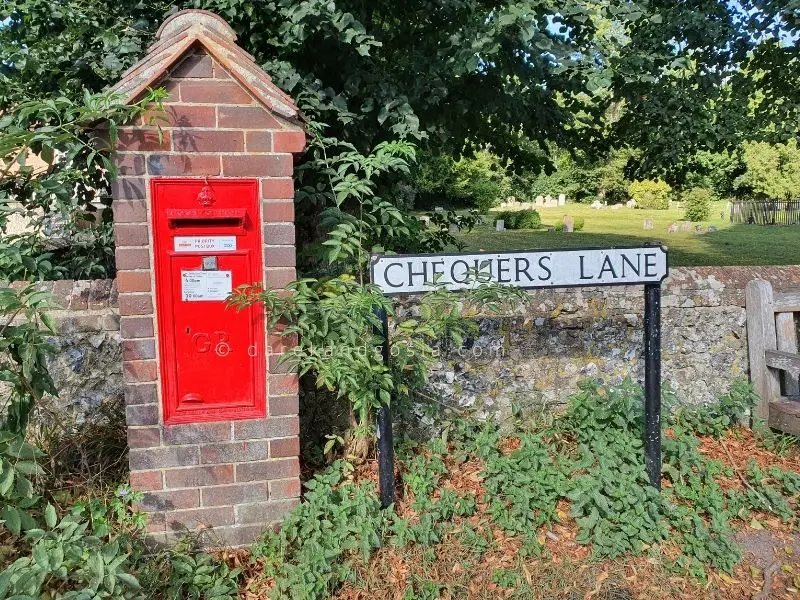 4. Walk around Fingest
There is a great walk that you can take from Fingest that will take you through two other local villages, each with a pub worth stopping in. The loop is under 5 miles and is a lovely gentle walk and it's one of the best walks near London! You start and end outside The Chequers Inn, which is also the best place to park your car.
You head out of the village on the main road before turning off onto the path. It will take you through Adam's Wood, round through some fields, frequented by wild deer and into Skirmett. Here you can find the second pub, The Frog Inn. 
You head north out of Skirmett then take a left on to a beautiful little path. This will take you through more meadows and woodlands until you arrive in Turville. If you need to, you can stop off in the Bull and Butcher for a refreshing drink before heading through one last stretch of woodland to return to Fingest.
5. Fingest – Midsomer Murders location
Let's face it! There are many stunning Midsomer Murders locations you can visit, but The Chequers in Fingest village is probably one of the most iconic locations.
Featured in a few episodes, it's a must-have on any UK bucket list for all crime drama fans.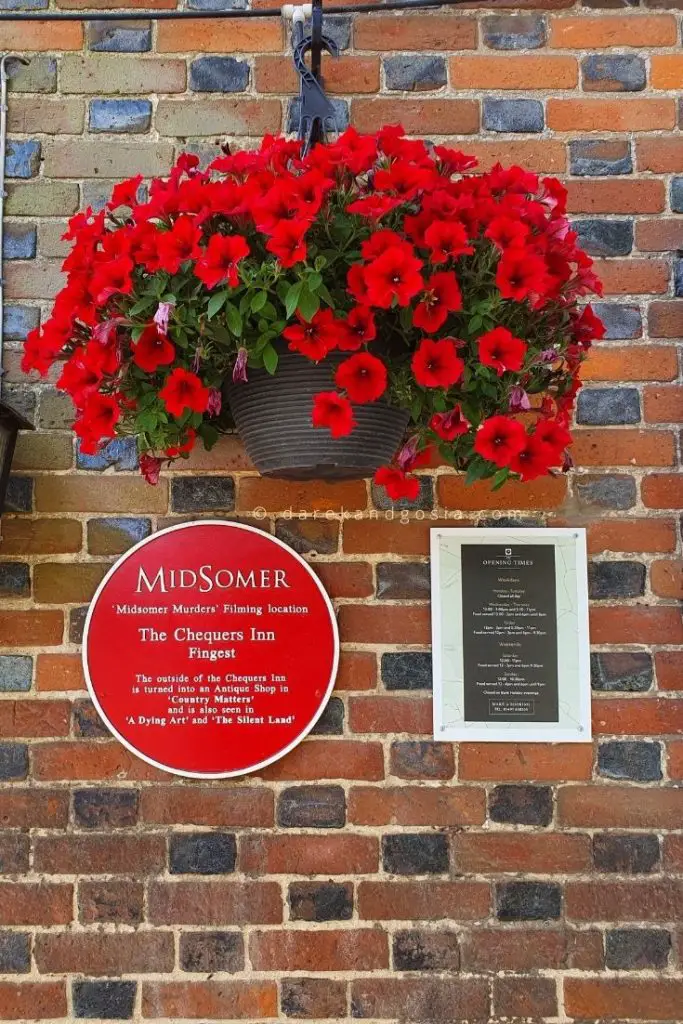 Places to visit near Fingest village:
Is it worth visiting Fingest village?
Fingest is a beautiful rural village. If you are interested in architecture, then it is worth a visit to see the church. Fingest is only a small village, so it's best to visit if you are planning on walking in the area. It is an excellent location to include as part of a walking tour of the area.
Anyone looking for the best places to visit near London should consider Fingest village. It is not only a stunning spot in Buckinghamshire but also one of the top British villages!
If you liked our article about Fingest, then please check out the below posts too: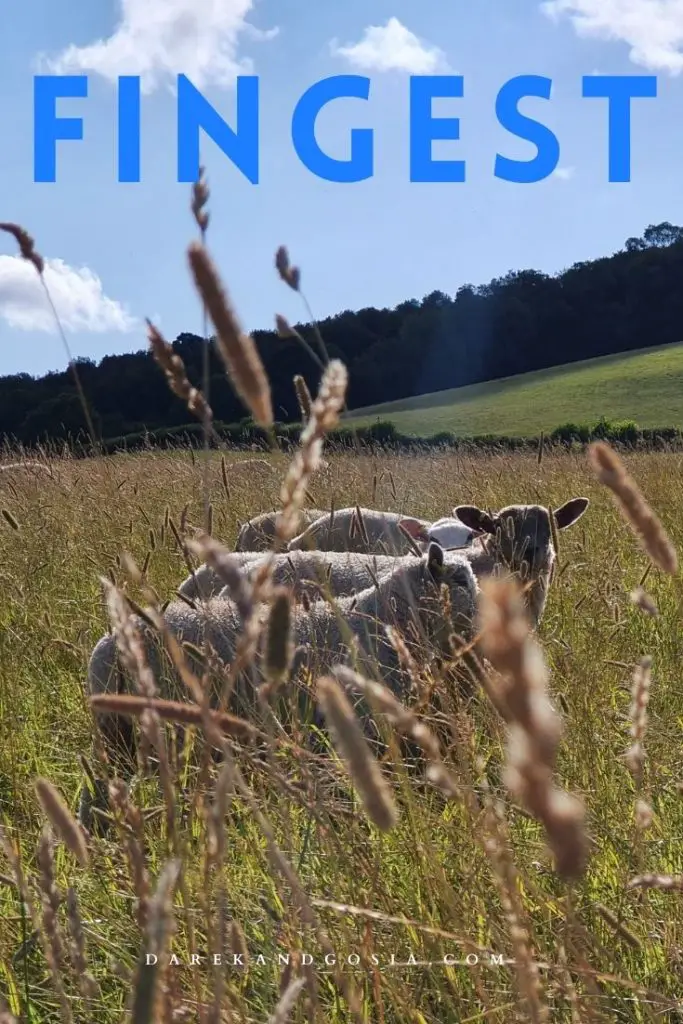 Articles you may like: