With so many great things to do in Witney, this historic market town is a must-visit place on the River Windrush in Oxfordshire. Ready to explore Witney this weekend?
South of England is well-known for its quaint little towns and beautifully unique locations, and Witney is a prime example.
Situated on the edge of the Cotswolds AONB, Witney offers amazing scenery, traditional British pubs and many independent shops.
If you are looking for things to do in Oxfordshire this weekend, this market town has to be on your list!
So, what to do in Witney, Oxfordshire? Read our post to find out the main places you should see when to visit this beautiful town!
Where is Witney?
Witney sits 12 miles to the west of Oxford, on the River Windrush. The historic market town in Oxfordshire got its name from the Old English' Witta's island'. Witney is the largest of the Cotswolds market towns in Oxfordshire and boasts a rich history.
London is just over 60 miles to the east of Witney, and the town of Carterton can be found 5 miles to the west. It is part of the OX28 postcode district and falls under the west Oxfordshire council.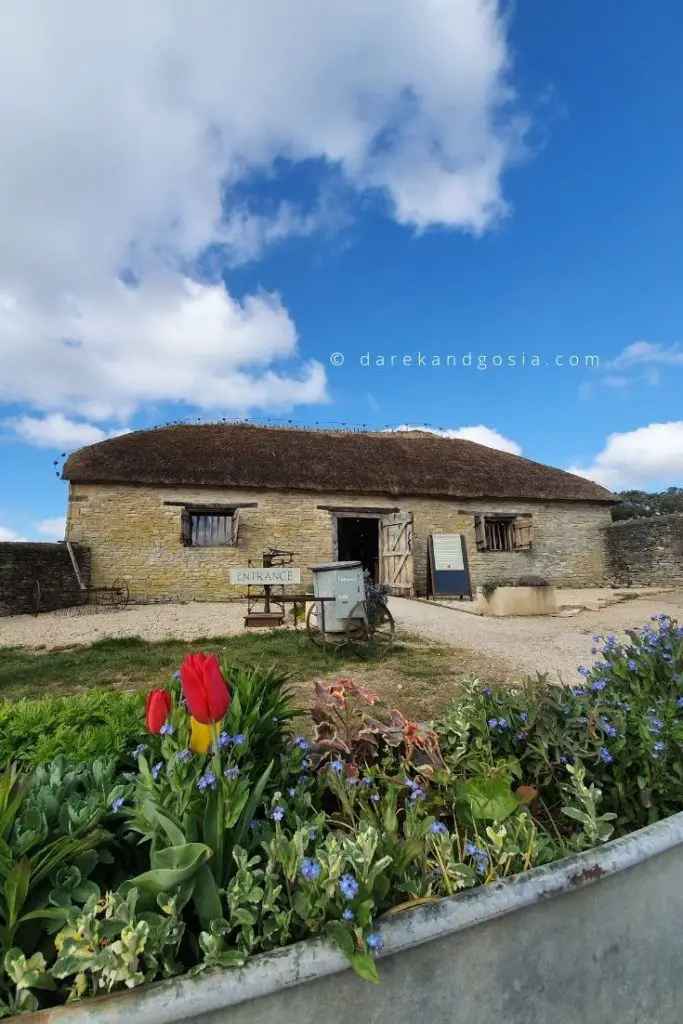 How to get to Witney from London?
Witney is a great spot for a day trip from London and can easily be reached by train, car, or bus. The town no longer has its own railway station, as the historic one was closed down in 1965. If travelling by public transport, the best route is to take the train from London to Oxford, and then catch the S1 or S2 bus to Witney.
You can drive from London to Witney via the M40, and the journey takes about an hour and a half.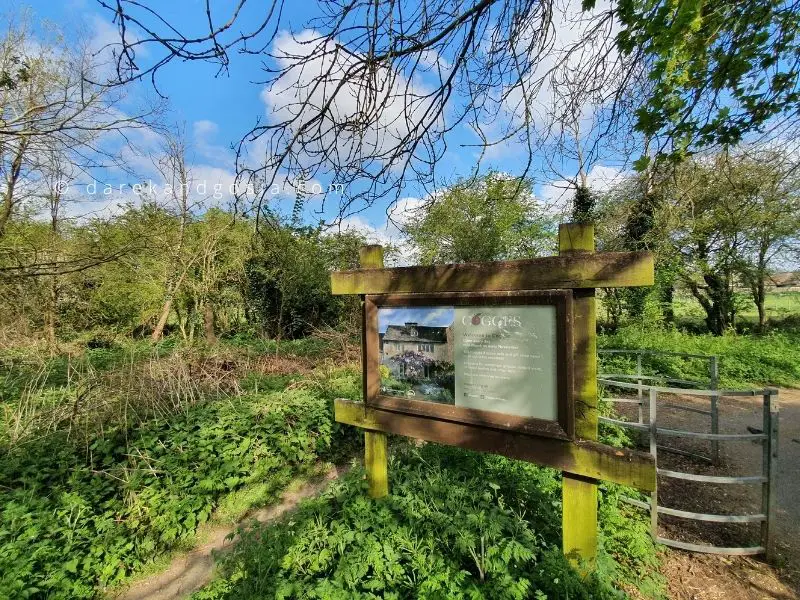 What was Witney famous for?
Witney is famed for producing woollen blankets, and this tradition dates back to the Middle Ages. The blankets were produced using water from the River Windrush, and many people believed this was the secret ingredient behind their quality.
At one point, the town had five blanket factories operating, and The Blanket Hall was built specifically for weighing and measuring the blankets in 1721. Production of woollen blankets in Witney ceased completely in 2002 when the largest manufacturer, Early's, closed its doors.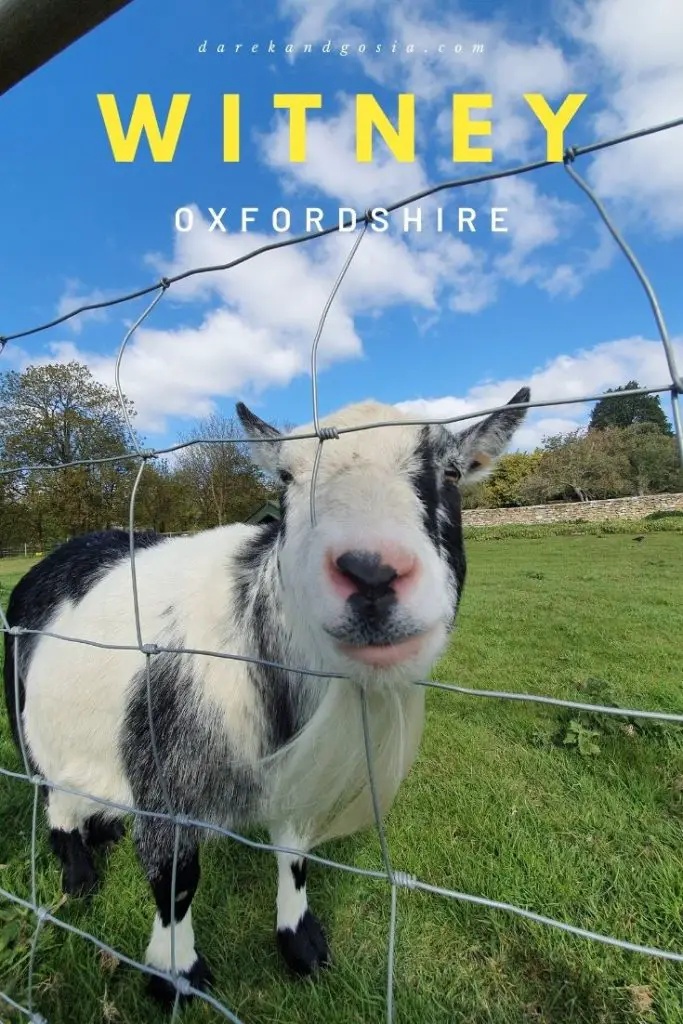 Things to do in Witney:
1. Cogges Manor Farm
Must see places in Witney town? Cogges Manor Farm can be found on Church Lane in Witney and is well worth a visit. The unique farm dates back more than 1,000 years, and it appeared in the Domesday Book in 1086. Today, Cogges Manor Farm is a popular tourist attraction as well as still being a working farm and venue for local events.
Various TV shows and movies have been filmed at Cogges Manor Farm, including Colette starring Keira Knightley and period dramas such as Arthur & George and Downton Abbey.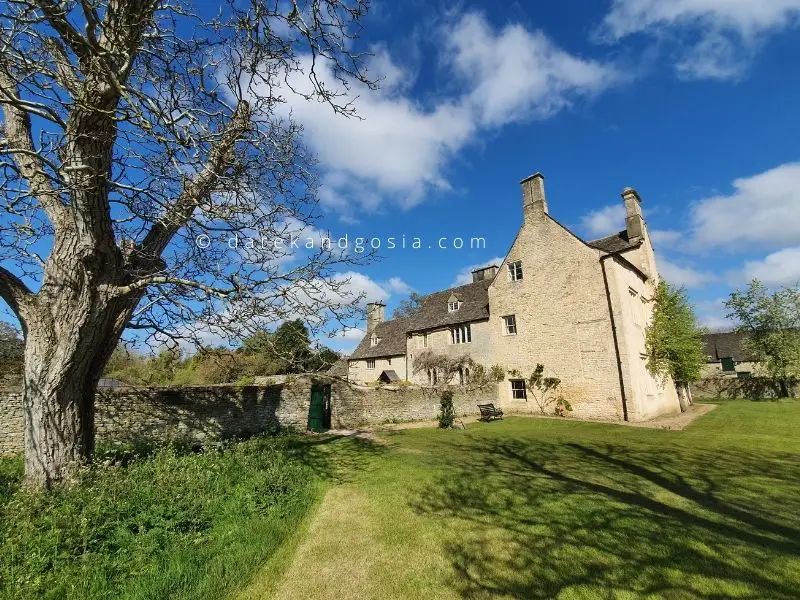 2. The Cogges Kitchen
Things to do Witney? The Cogges Kitchen is part of Cogges Manor Farm and a popular spot for lunch, breakfast, or a catch up over coffee. The café is housed in the old milking parlour at the farm and serves food produced from the farm and grown in the Cogges walled garden. If you are a fan of sweet treats, then be sure to try some locally made pastries and cakes by the Cogges Cake Company.
In the summer, you can dine outside at Cogges Kitchen, or when it's cold, you can warm up with a glass of wine or a craft beer from local breweries.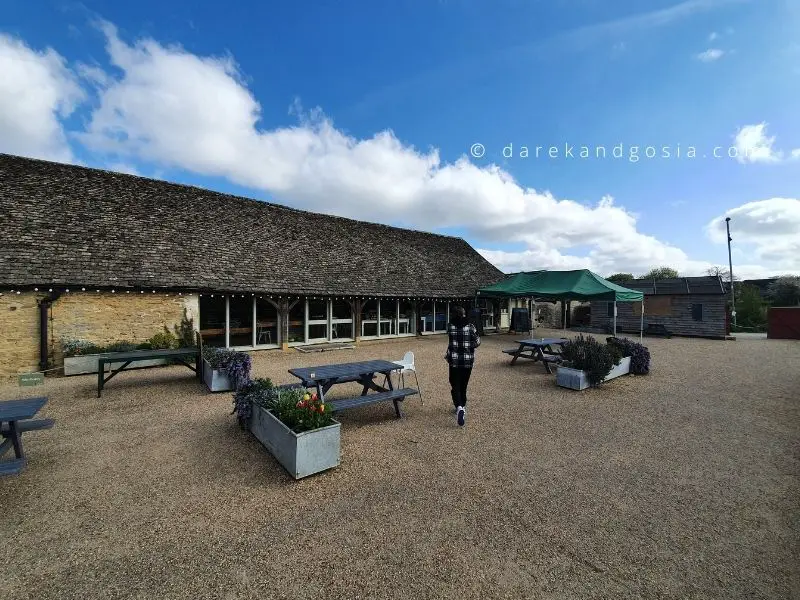 3. Almshouses
What to see in the town of Witney? The Holloway Almshouses in Witney are a historic grade II listed building dating back to 1724. They were first built to house six aged, unmarried women by John Holloway who was a local clothier. In 1868 the buildings were rebuilt by Willian Wilkinson. You can find these historic Almshouses on Station Road.
As well as the Holloway Almshouses, Witney also has two other sets of Almshouses in the town. There is the Townsend Almshouses on the north side of Newland and the Church Green Almshouses.
4. St Mary's Church
Top Witney sightseeing? St Mary's Church in Witney can be found on Church Green and dates back to the 12th century. A lot of the church's interior was rebuilt during the late medieval times and is certainly worth seeing if you are in the area. St Mary's Church is particularly large in size and is a nod to the wealth of the Witney area during the medieval period.
A church has stood on the site since the 10th century, but it is thought this was demolished and rebuilt over the years.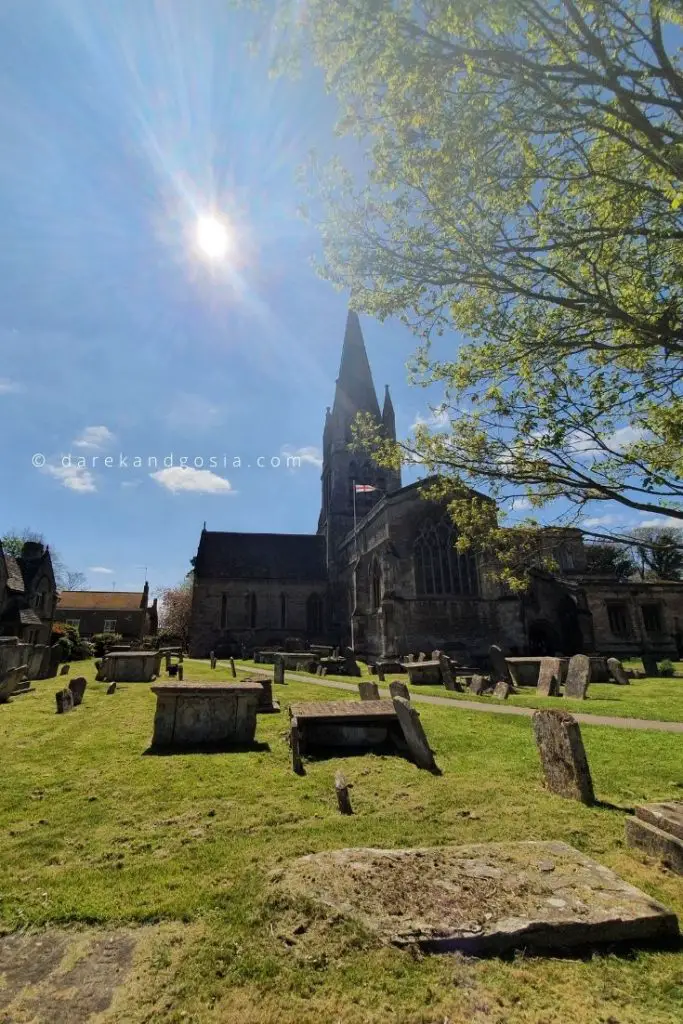 5. Church Green
Looking for places to visit in Witney? Church Green in Witney is a gorgeous little street with plenty of historic, listed buildings and beautiful greenery to enjoy. On a trip to Witney, make sure you take a stroll down Church Green to enjoy everything the market town is about. On Church Green, you will find St. Mary's Church as well as some of the historic Almshouses you can find across Witney.
On sunny days, locals and tourists flock to the green for picnics, sunbathing, and just enjoying the gorgeous surroundings.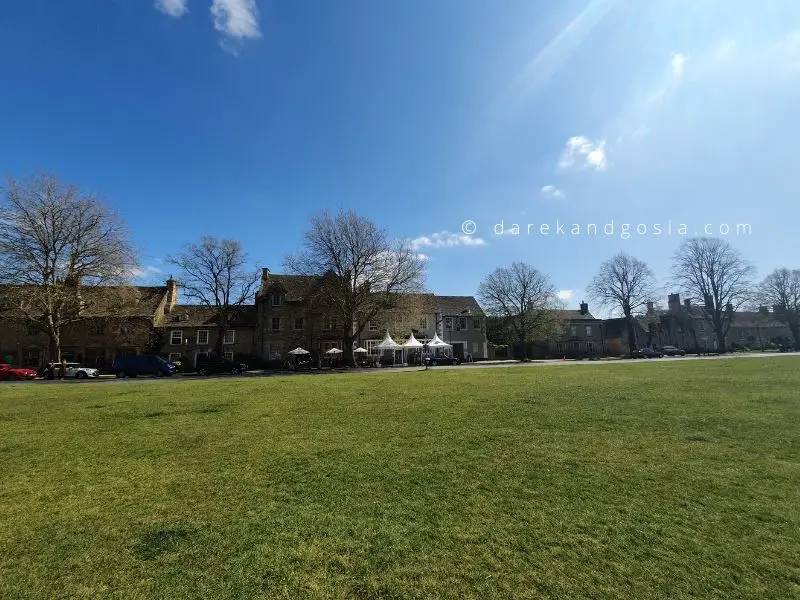 6. Witney and District Museum
Things to do in Witney Oxfordshire? Witney and District Museum has been open on Witney High Street since 1996 and is run solely by independent volunteers from the local area. Located in Gloucester Court Mews, the museum is spread across two floors and explores the colourful history of the town.
On the ground floor, you can discover Witney's past, while upstairs, you will find the Bartlett-Taylor Gallery. Here, various temporary exhibitions and seasonal programmes take place throughout the year. Entry to Witney and District Museum is £2 per adult and free for children.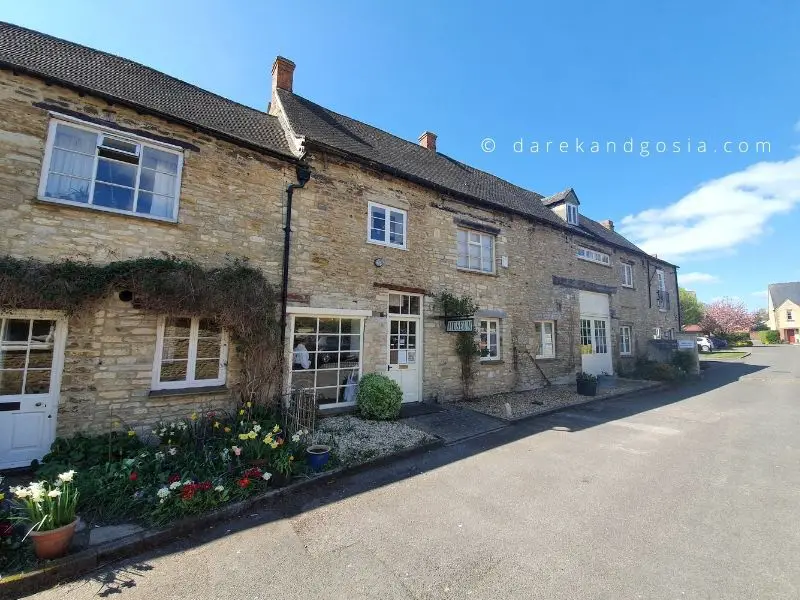 7. Witney Butter Cross
What to see in Witney town? At the junction of Corn Street and High Street, you will find the Butter Cross. It was once a simple market cross, although some traditions suggest that it could have been the spot of a shrine, a statue of the Virgin Mary, or an ancient preaching cross. 
In the centre is a stone pillar that dates back further than the 12 pillars surrounding it, and it is thought this pillar is part of the original market cross. The name Butter Cross dates back to 1606 when Richard Ashcombe paid £50 for the house to be built over the cross, and it was then used to sell perishable goods like butter.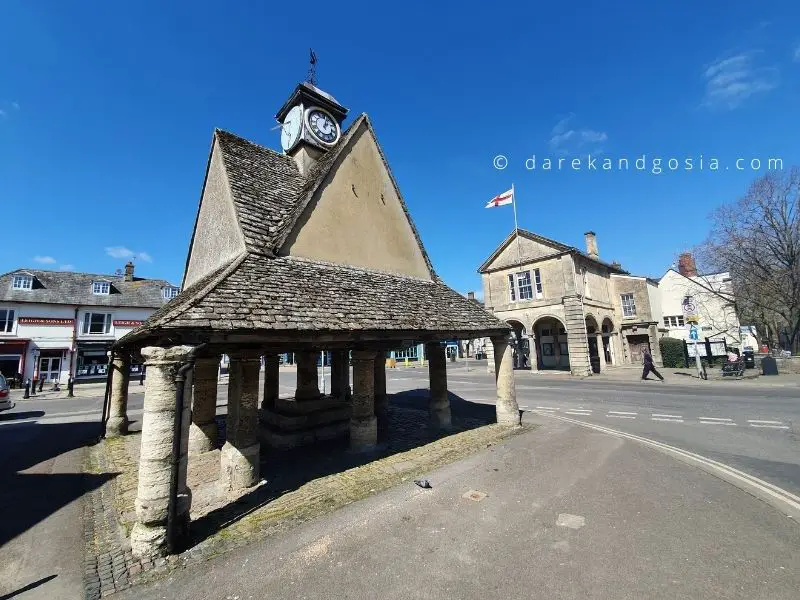 8. Ye Olde Cross Keys
Where to go in Witney? On the Market Square in Witney is the Ye Olde Cross Keys pub. The building dates back to the 17th century and houses a traditional British pub with English favourites. Ye Olde Cross Keys was originally home to Brakspear, who brewed beer there from 1769 to 1779. It was then that he moved to his Uncle's Henley brewery.
The pub has changed hands over the years and today is part of the Greene King chain, serving traditional pub food and drinks.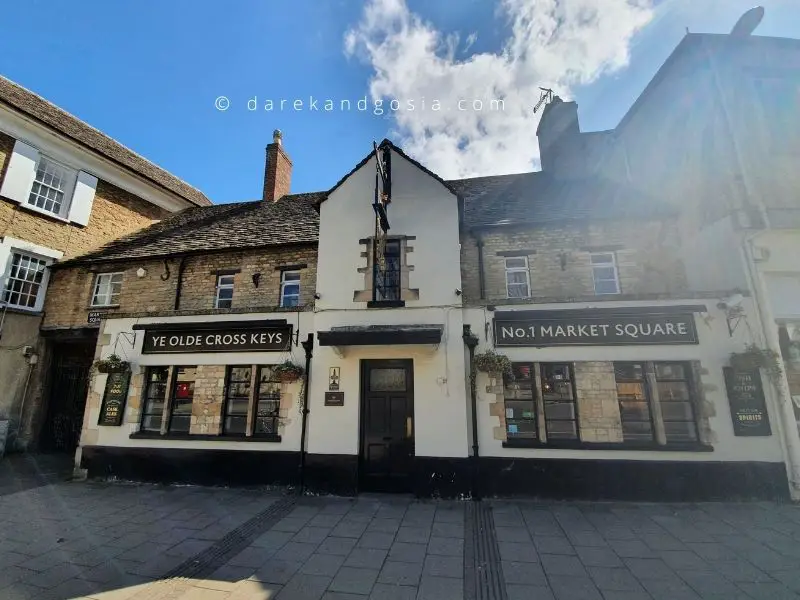 9. Witney War Memorial
What to see in Witney UK? Witney War Memorial stands tall on Church Green, and it commemorates the residents in Witney that went missing or were killed during both World War I and World War II. There are 147 names from the First World War and 32 from the Second World War.
Witney War Memorial is within a beautiful garden area and surrounded by limestone plinths. The memorial was unveiled in 1920 by the local clergy, and it was designed by Thomas Rayson and erected by Axtell and Sons.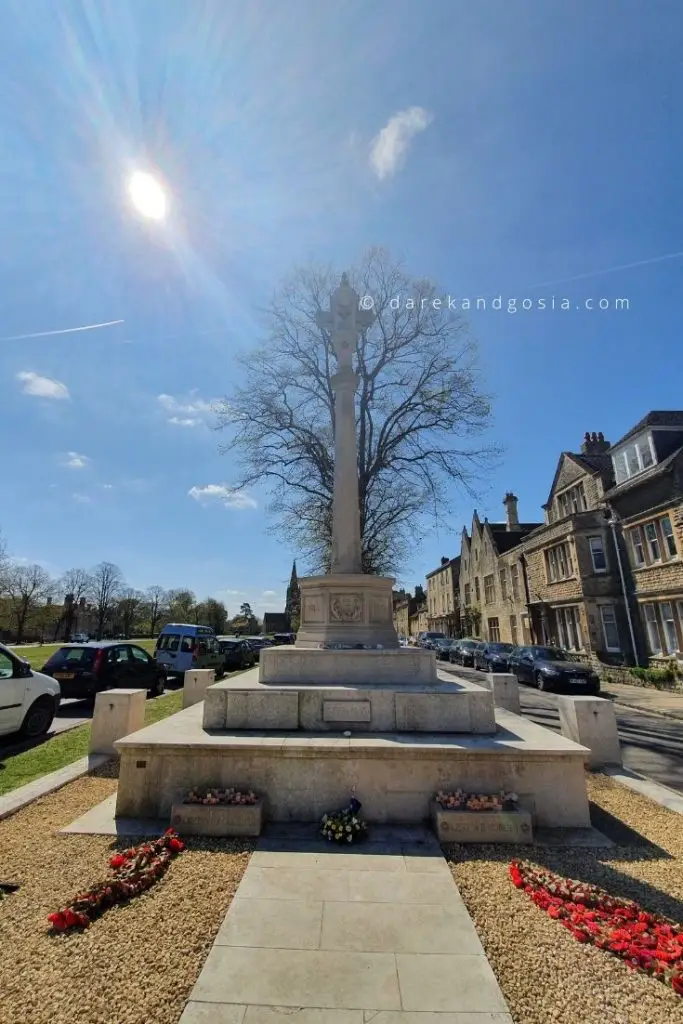 10. Witney High Street
Witney things to do? Witney High Street is in the centre of Witney, which boasts a unique range of major chain stores and local, independent boutiques. The historic High Street is a great place for an afternoon of shopping, and you can stop off for a drink or bite to eat in one of the pubs or restaurants in the area.
Witney High Street runs down into the Market Square, where the shops, cafes, and restaurants continue.
11. The Henry Box School
Must see in Witney UK? On Church Green in Witney, you will come across The Henry Box School, which teaches roughly 1,400 students aged 11 to 18. It dates back to 1660 when the site was bought by a grocer called Henry Box. Henry wanted to provide a school for his home town of Witney after finding success as a businessman in London.
The original schoolhouse is still standing today and is a Grade II listed building. Henry Box School was a Grammar School from 1660 up until it was converted to a state school in 1968.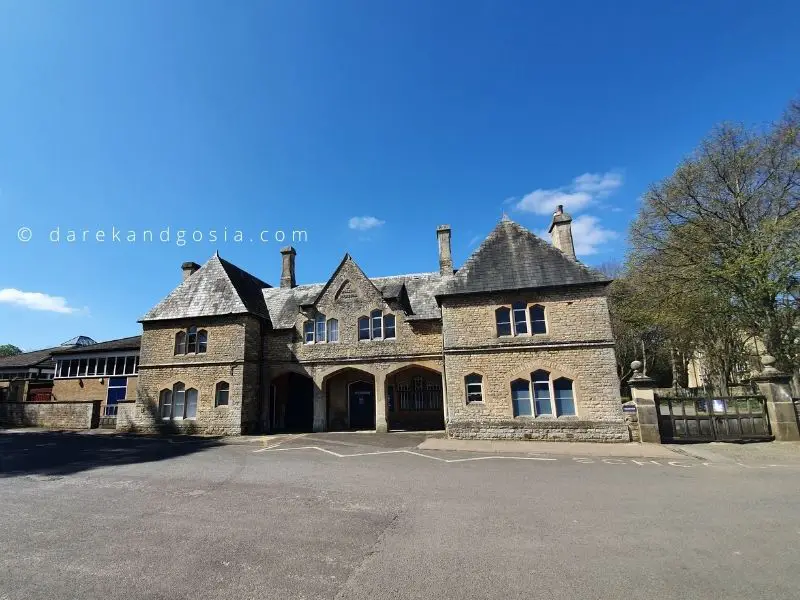 12. Witney town centre
Whats on Witney Oxfordshire? Witney town centre is a bustling hub of shops, cafes, and pubs. It is a delightful place to spend the day, where you can see the historic sights and enjoy some retail therapy. Witney town centre has become the main retail hub for the Oxfordshire Cotswolds, and there are various independent stores as well as big-name brands.
In the centre, you will find The Woolgate Centre, a shopping centre with favourites such as Waterstones, Next, and Waitrose.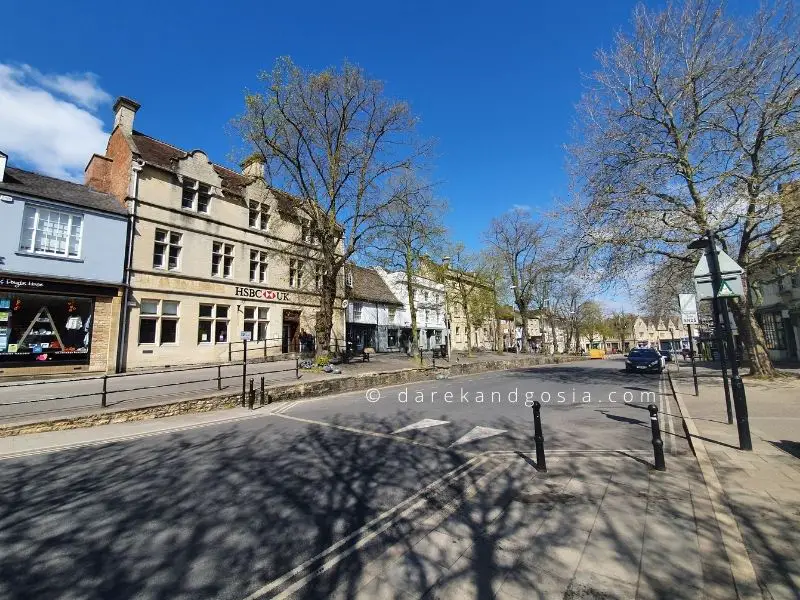 13. Witney Blanket Hall
Where to visit Witney in Oxfordshire? Witney Blanket Hall has stood in pride of place on the high street since 1721. It was built by the Company of Blanket Makers, and for more than 120 years, every single blanket that was created in the town was measured and weighed in the blanket hall. Upstairs is the Great Room, which is where the famed blanket company set out the rules for trade.
In 1845 The Blanket Hall became redundant as the New Mills put in place their own rules for measuring.
14. Market Square
Where to go in Witney Oxfordshire? Witney Market Square is home to a twice-weekly market as well as a lively calendar of events. Visitors and locals in Witney love visiting the Market Square thanks to the charming independent traders and high-quality stores. There is a farmers market which takes place on the 4th Friday of every month, and the Witney Market Square is the largest of its kind in the Oxfordshire Cotswolds.
On Thursdays and Saturdays, you will find everything from bespoke gifts to delicious street food.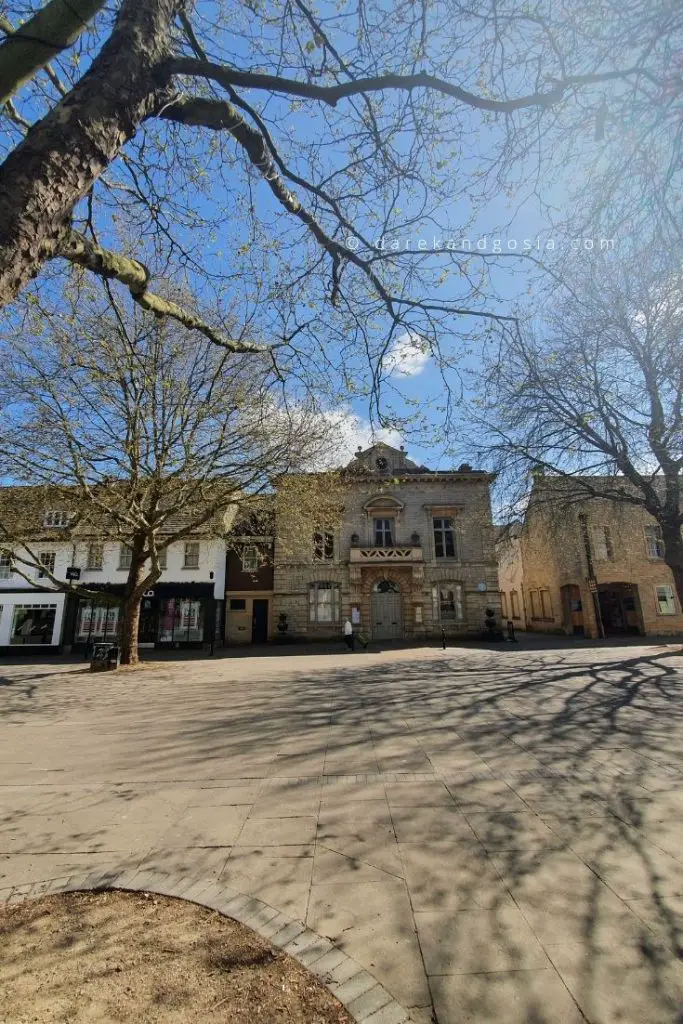 15. Beekeepers Witney
What is there to do in Witney? Located on Witney Market Square is Beekeepers Witney, a local pub that is much-loved by residents and visitors to the area. It has the largest beer garden in the town, making it a popular choice in the summer.
On a visit to Beekeepers, you can expect traditional pub food at reasonable prices and a good selection of wine, beer, ale, and spirits. Beekeepers Witney underwent a refurbishment back in 2019 and now is an excellent place for dining, drinking, and watching live sporting events.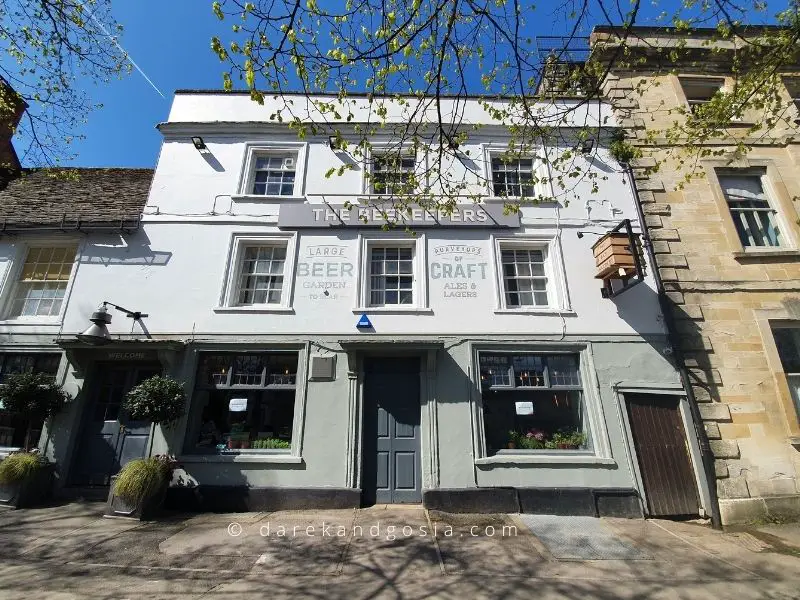 Places to visit near Witney: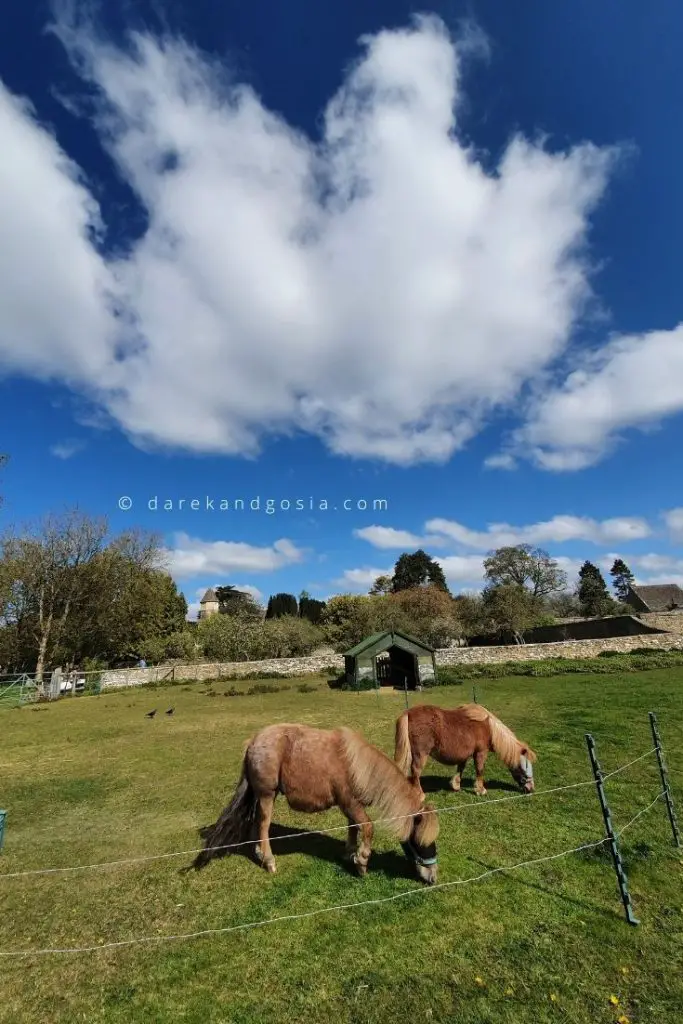 Is Witney worth visiting?
Witney is certainly worth a visit, either as a day trip from London or Oxford or for a UK weekend getaway to the Cotswolds countryside. Despite growing rapidly over the last 50 years and being the largest town in the Oxfordshire Cotswolds, Witney still has that charming, bustling market town vibe.
There is plenty to see and do on a visit to Witney, and it is clear to see why residents love the area so much.
If you liked our article about Witney, then please check out the below posts too: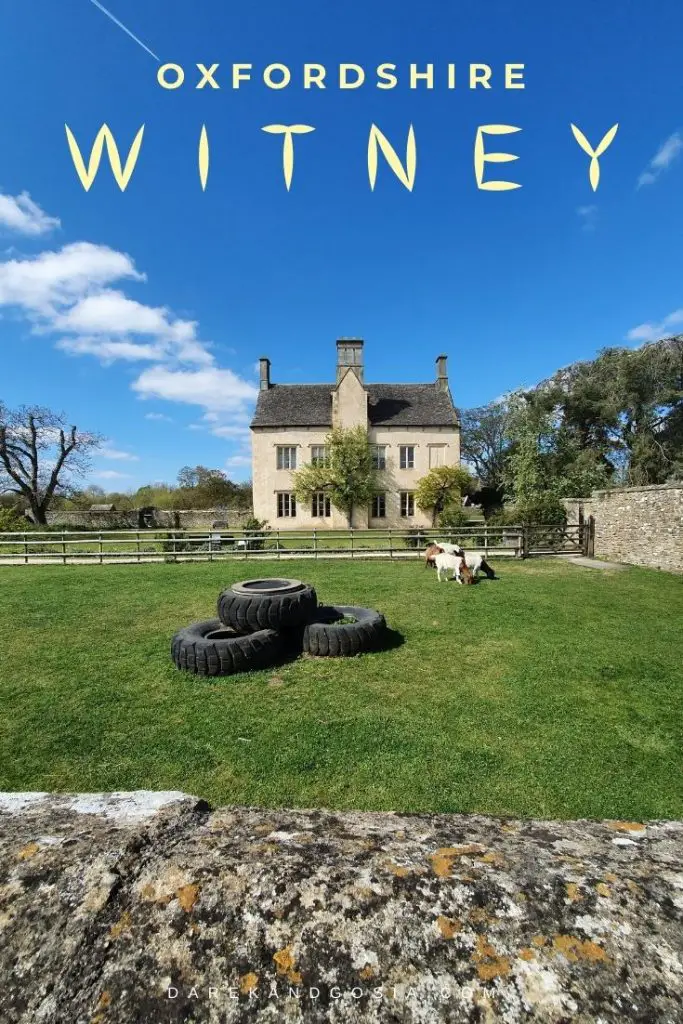 Articles you may like: