Visit Lymington and enjoy the best New Forest has to offer. From Lymington Marina to beautiful Lymington cottages – there is so much to see in this pretty Georgian coastal town!
Lymington is a popular place in England for tourists, whether for a day trip from London or a weekend away in the UK – there is plenty to explore in this part of South England.
This colourful coastal town is an ancient seaport famous for sailing and smugglers ? Nowadays Lymington is a number one destination in the New Forest and one of the most visited places in Hampshire.
With an abundance of independent boutiques and cafes, there is something for everyone in Lymington.
So, what to do in Lymington, Hampshire? Read our post to find out the main attractions you must see when visiting this New Forest town!
Where is Lymington?
Lymington is a gem of a town on the south coast of England, just a 2.5-hour drive from central London. It offers the best of both worlds, nestled between the coast and the delights of the New Forest. It also lies on the west bank of the Lymington River.
On either side of the town, you will find the bustling cities of Southampton and Bournemouth. A short ferry ride into the channel, and you'll find the Isle of Wight. Located between the water and the forest, it's a great location for indulging in both water sports and hiking in one of the most beautiful forests in England.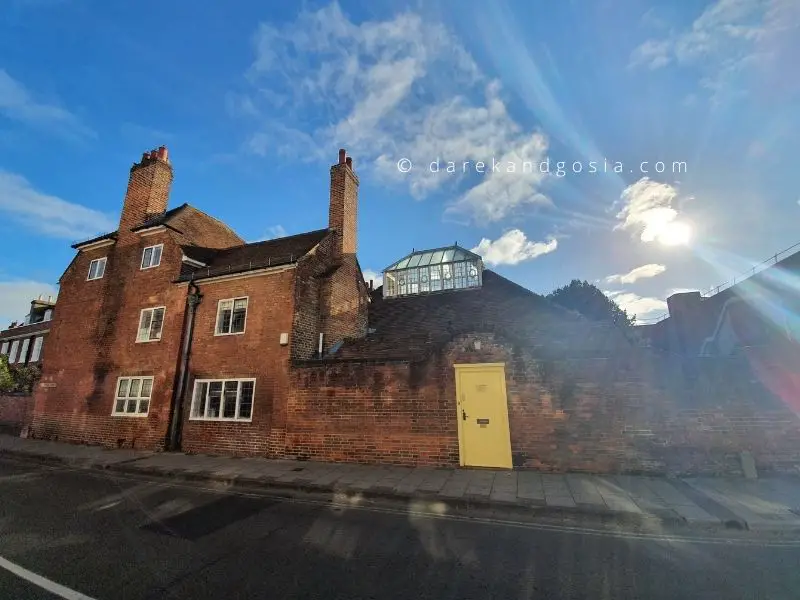 How to get to Lymington?
Lymington is easy to access by road. It's on the A337, which is an excellent well-travelled road running from Christchurch to Cadnam. If you're coming from London, the most scenic and easiest route is to follow the M27 to junction one, where you'll join the A337 heading towards Lyndhurst and Brockenhurst.
If you want to ditch the car, you can easily travel by train instead. From London, take the Waterloo to Weymouth line and change at Brockenhurst. From there, it's a straight shot to Lymington Town.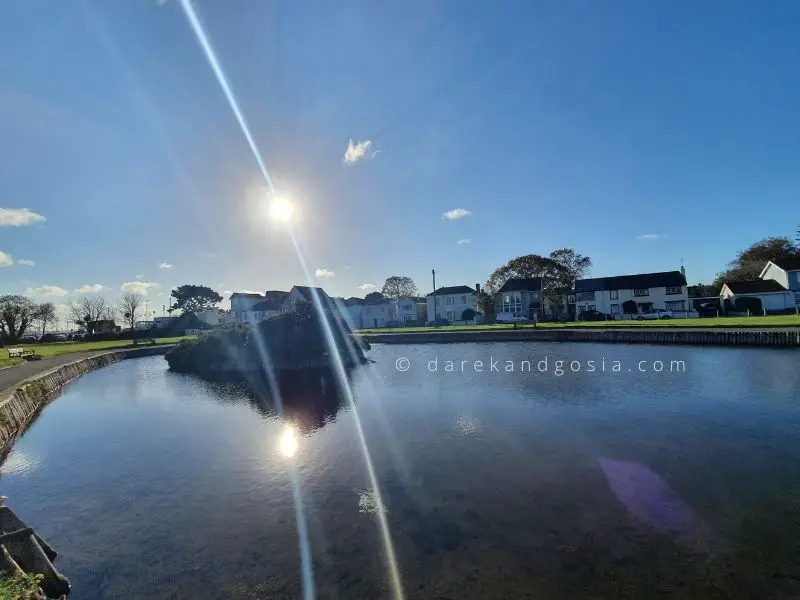 Where to park?
Fortunately, Lymington has a good number of car parks. It's a pretty popular tourist destination, so you should be ready to try a few different spots to find a space. 
The biggest car park in town is on Bath Road, which is right by the Yacht club. Another good-sized car park can be found by the town hall. The main car park has 171 spaces, and there is a second car park just over the road with a further 95. However, the town hall car park is only open on bank holidays and weekends.
Where to stay in Lymington?
If you are looking for the best place to stay in Lymington you better plan way in advance. This coastal town can be very busy during bank holiday weekends and summer. Have a look at the best hotels in Lymington:
Lymington facts:
| | |
| --- | --- |
| Population: | ~15,700 |
| District: | New Forest |
| County: | Hampshire |
| Region: | South East |
| Famous for: | British coast |
What is Lymington famous for?
Lymington is famous for quite a few things. At the top of this list is probably the historic tales of smugglers! There are many stories about the town and the different ways smugglers plied their trade. A lot of these tales revolve around the intricate tunnels that run from the quay up to the Angel Inn.
However, whether these are smugglers tunnels or just Georgian drainage tunnels is still up for debate. Other than smuggler's, you may also have heard of the impressive marina, the golden letterbox, and not-quite-Roman Roman Seawater Baths.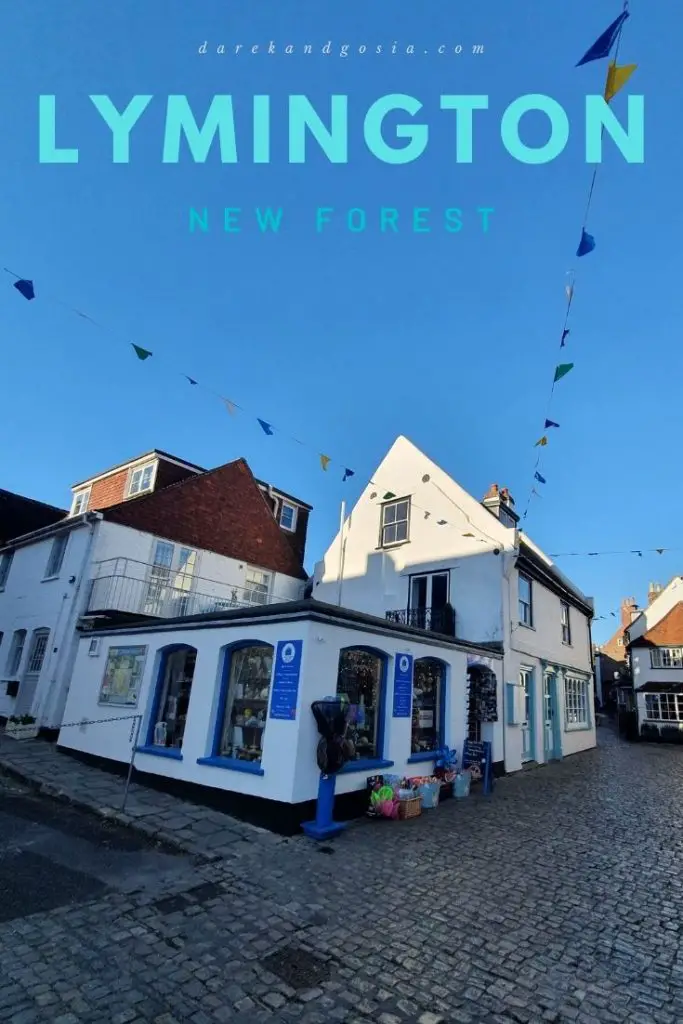 Things to do in Lymington:
1. Lymington Quay Side
What to do in Lymington town? Lymington Quay Side is a bustling and beautiful seafront. Not only can you get great views out over the water but you can also climb aboard a boat to see them first hand. There are boat excursions to take you up the river for a spot of fishing, or on a cruise to see Hurst Castle.
If you want to keep your feet on dry land, there are plenty of quayside restaurants and cafes where you can enjoy the ocean with your feet on firm ground.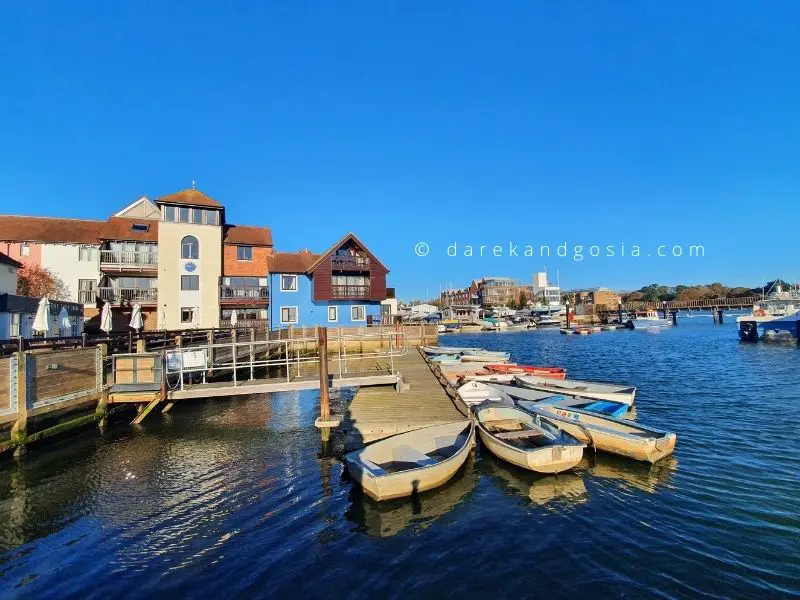 2. Ship Inn Lymington
Lymington what to do? If you're looking for a memorable British pub experience, the Ship Inn is a great choice. It's a classic waterside British pub, bar, and restaurant. It is right in the heart of the town and easy to find. The food is fantastic, and the decor hits just the right balance between traditional and modern.
The menu features a range of British dishes of all sizes, so it's a good spot for grabbing a light bite or a full meal. Vegans will also be delighted to know that they have a plant-based menu on offer every day as well, so there is something for everyone.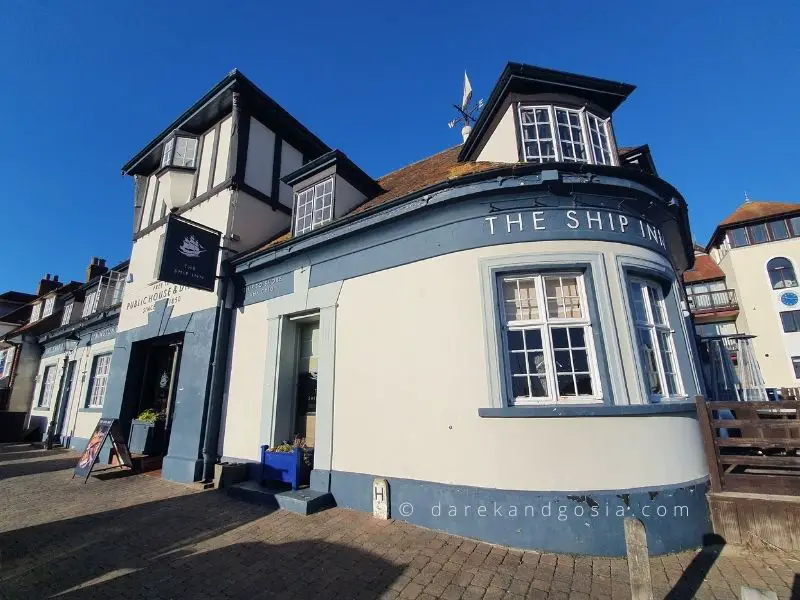 3. Quay Hill Street
Top places to see in Lymington? Lymington is famous for its gorgeous Georgian High Street. At the bottom of the high street, you can find Quay Hill. Quay Hill is another beautiful street that runs down from the high street to the quay. It's lined on either side with period houses and shops.
Just be prepared because, as the name suggests, it's a steep walk. However, it's worth the climb as the cobbled street lined with Georgian shop fronts is well worth taking in.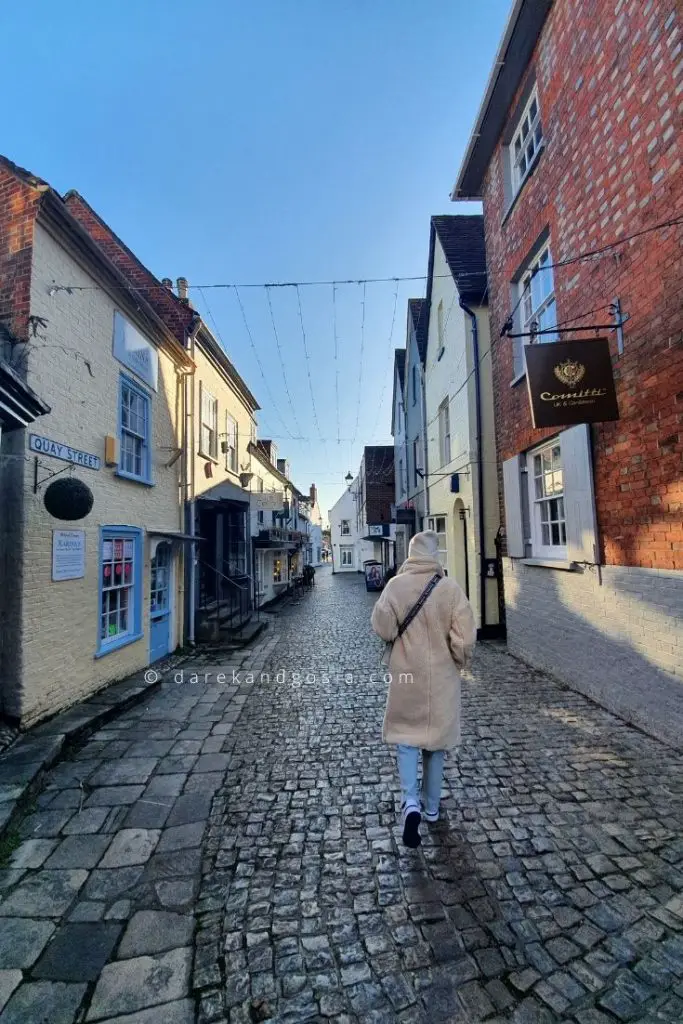 4. The Kings Head Inn
Where to visit in Lymington New Forest? At the top of Quay Hill, you'll find the King Head Inn. This pub has sat at the top of the cobblestone street for more than 300 years. The place is filled with history, and it's all on show to be taken in.
The exposed wooden beams came from Napoleonic ships; the old baker's oven and well are still in one piece. Whether you sit out in the courtyard or in front of the open fireplace, you can get a drink and take in the history.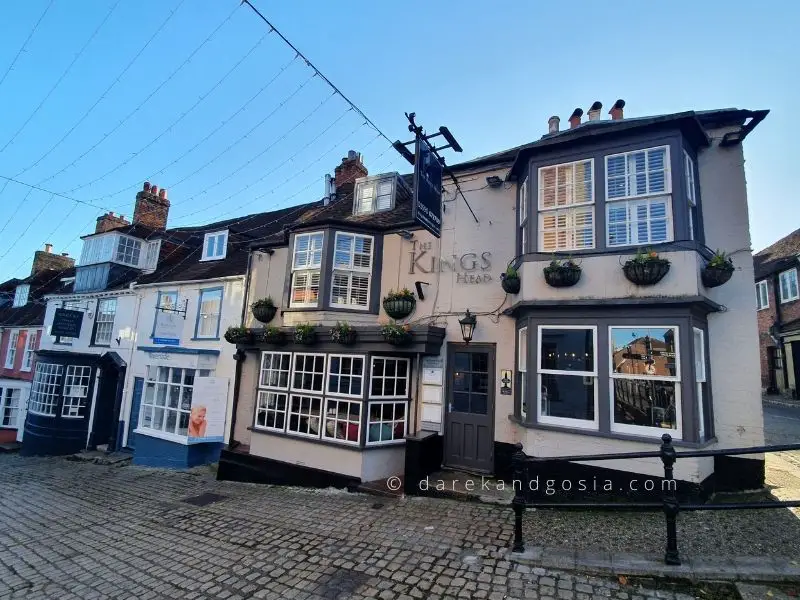 5. Coffee & Drift
What's in Lymington? If you consider yourself a coffee aficionado, or you just enjoy a good cup, then head over to Coffee & Drift. It's down by Lymington Quay Side, and the coffee is top-notch. The store makes its own blend of beans, and not only does it taste great, but it looks great too.
Furthermore, you can pick up a tasty bite to eat with your warming brew. There's nothing like enjoying a great cup of coffee and a decadent treat by the seaside.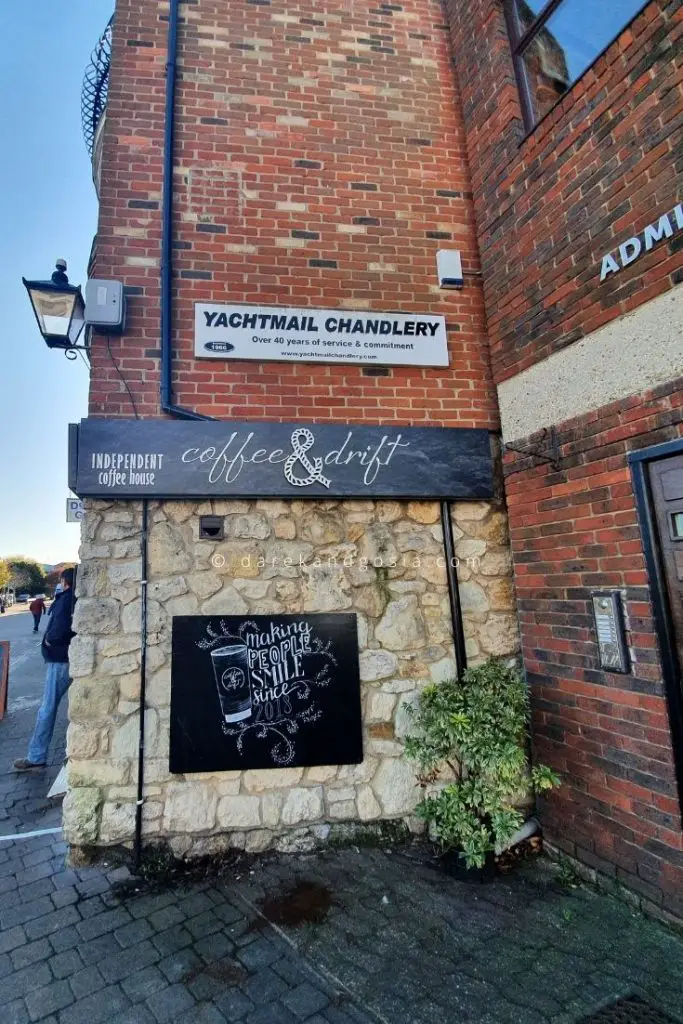 6. Bath Road Recreation Ground Play Area
What to see in Lymington, England? If you want a pleasant place to sit and watch the ferries come and go, then this is the spot to try. There is a large stretch of green space, and plenty of seating, making it a great spot to sit and watch the boats in the harbour.
For kids, there's a great little park, a bandstand, and plenty of ducks to feed. If you need a little break from the hustle and bustle of town or a space for your kids to burn some energy, this park is just down from the marina. Plus, there's an ice cream kiosk in the bottom corner.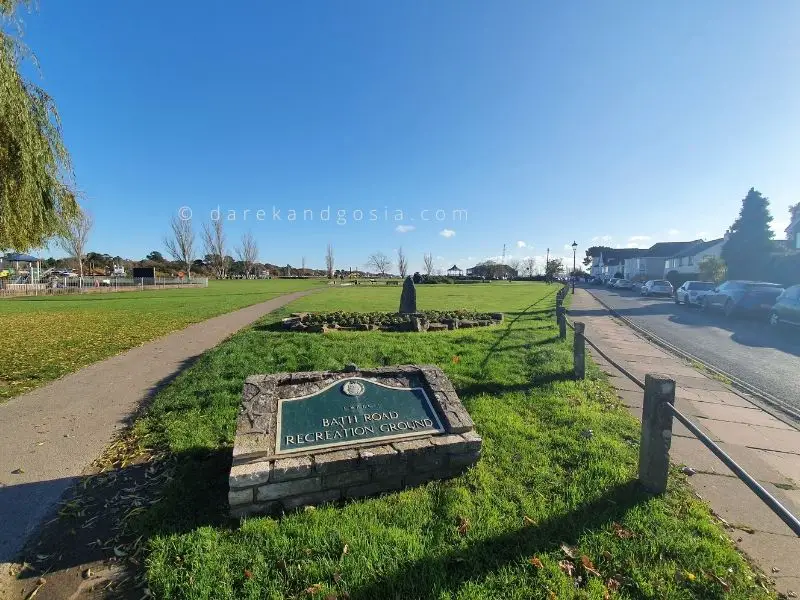 7. Lymington Marina
What to see in Lymington town? Lymington Marina is an impressive sight. There are rows upon rows of boats to look over, and as a bustling harbour, you will likely see at least some of them getting out on the water. It's a great place to wander around and get a real feel for Lymington.
Sailing and trade have been a part of the city since its birth. When you're done taking in the views and the ships, be sure to stop by the Yacht Club.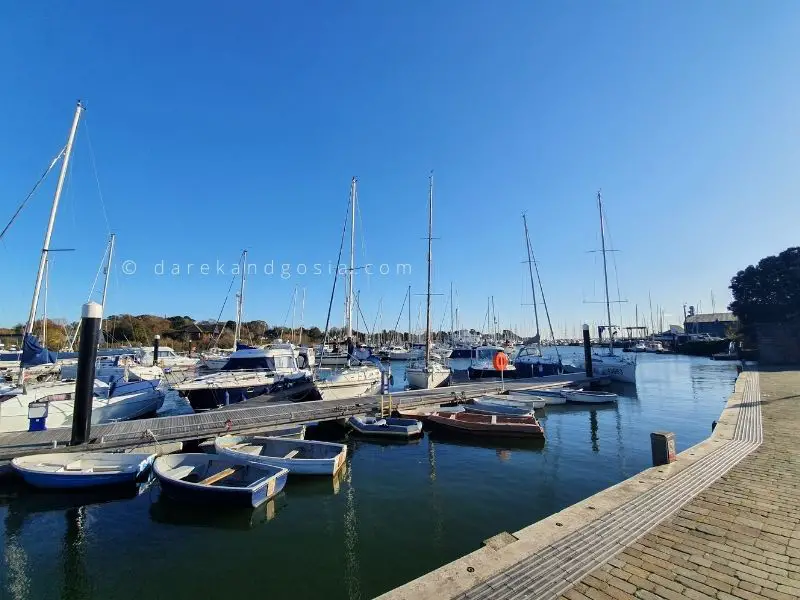 8. Lounges of Lymington
What's on in Lymington? If you've brought your dog down to the beach and fancy a cup of tea and a nice bit of cake, then Lounges of Lymington is the perfect place to visit. Even if you don't have a dog with you, you can enjoy a nice brew and a range of cakes and sandwiches.
The location is perfect for taking a rest after exploring the beach, and the service is great. It's a lovely little local cafe.
9. The Cornish Bakery
Things to do with kids in Lymington? If you're in need of a delicious baked treat and who isn't after a day at the seaside, head over to the Cornish Bakery. They have an astonishing range of delicious pastries, cakes, and drinks. It's a cup of coffee you can feel good about enjoying as the beans are ethically sourced.
The artisanal baked goods are award-winning, and the ingredients are locally sourced. So it's a real feel-good treat that you can sit in to eat or take with you as you continue exploring the town.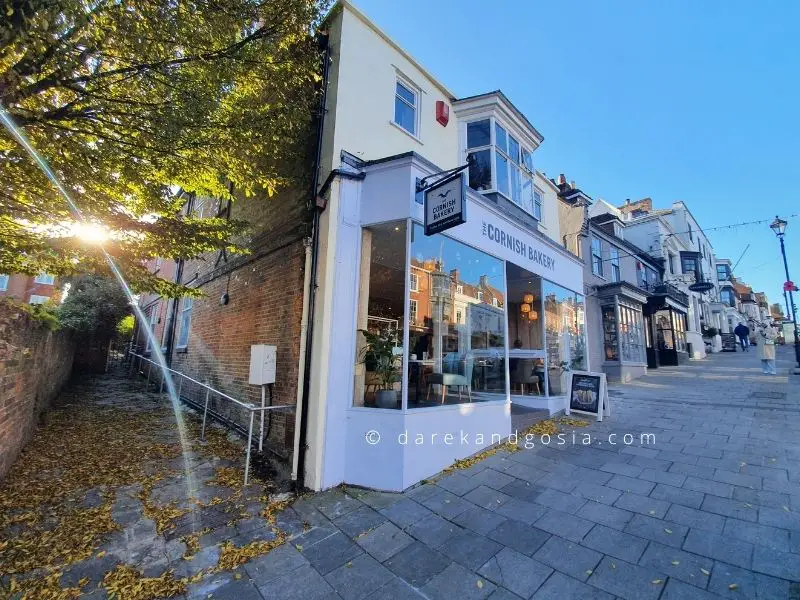 10. Church of St Thomas The Apostle, Lymington
Best point of interest in Lymington? There has been a church on the same site in Lymington for over 800 years. The foundations of the current church are thought to date back to Henry III's reign, while the rest of the church buildings are likely from the 17th or 18th century. So if you like to visit historic churches, this is certainly one worth visiting.
The distinctive bell tower features a Georgian cupola. It makes a great landmark for finding your way around town as it's at the top of the high street and easy to spot from anywhere in town.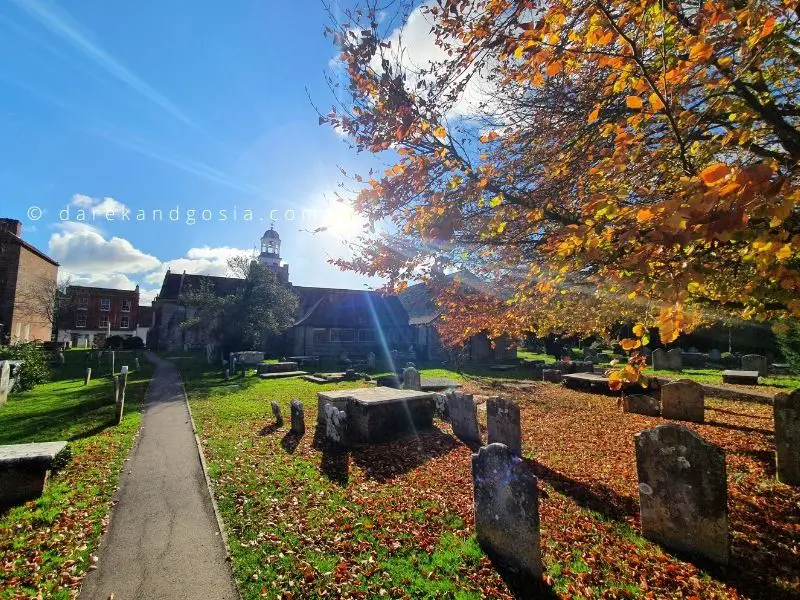 11. Ferry trip to the Isle of Wight
Lymington sits directly opposite Yarmouth on the Isle of Wight. So if you fancy exploring a little further afield, you can take a 30minute ferry ride to explore the cobbled streets of Yarmouth. If you travelled by car to Lymington, you can take that across the ferry as well.
With your own set of wheels, you can easily explore the beauty of the island before catching the ferry back to the mainland. If you are travelling with kids, you don't need to worry about entertaining them on the ferry because the is a soft play area to keep them entertained as you make your crossing. 
Places to visit near Lymington:
Is Lymington worth visiting?
Lymington is popular with tourists, and for good reason. There is plenty to do in town. Exploring the shops and the pubs is a great way to pass the day. For those seeking a thrill, you can get out on the water, or you can explore the woods that are just on the doorstep of the town.
As if that wasn't enough, a short ferry ride will have you at the Isle of Wight and a whole new place to explore. If you want to experience the British seaside, then Lymington is a great spot to visit.
Lymington is also a starting point for anyone wishing to explore the best beaches near London – like Milford on Sea or Avon Beach.
If you liked our article about Lymington, then please check out the below posts too: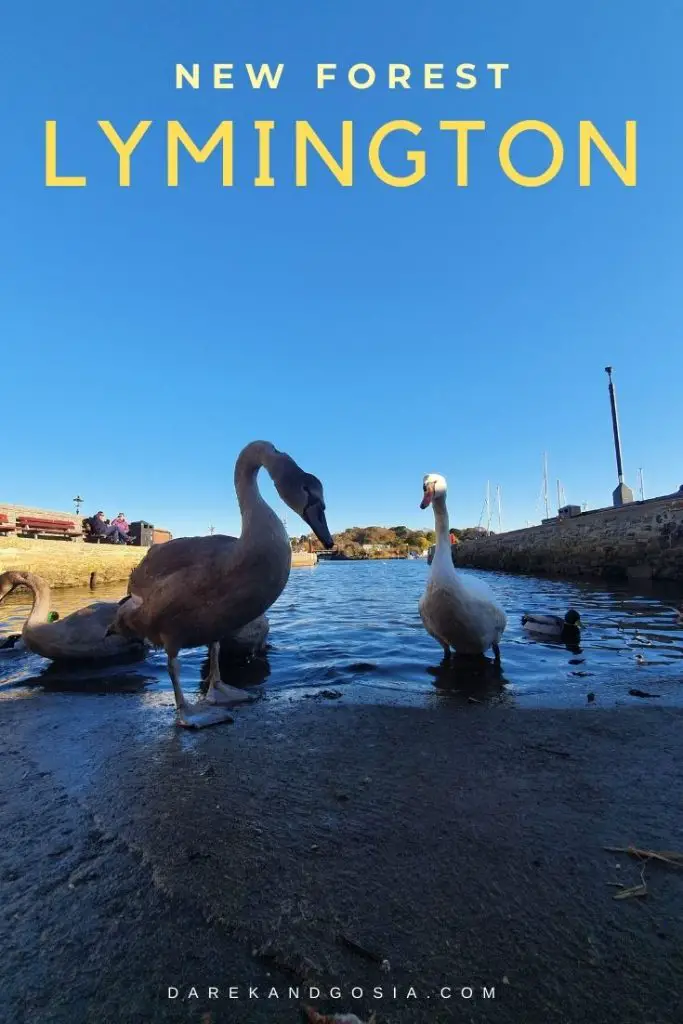 Articles you may like: