Ciao! Looking for the best time to visit Italy? Find out which month of the year is the perfect time for an idyllic Italian holiday!
When is the best time to go to Italy? Whether you want stunning scenery, gastronomic delights, mind-blowing history, rich culture, high-end fashion or perhaps a blend of everything, Italy is a country that has it all. What's more, because of its mild climate and array of things to do, you can have a fantastic holiday whatever the season and whatever the weather. But what is the best time to visit Italy?
As every season has something unique to offer travellers, it is really up to you, and the things you want to see and do, to determine the best time to go.
So, to help you decide when the best time to visit this fascinating country is, we have created a month-by-month guide so that you can work out when to plan your next holiday in Italy.
Visiting Italy – car hire:
We have rented cars many times during holidays in Italy and we always used discovercars.com
Check out our guide to the cheapest car rental in Italy or simply explore the options directly on discovercars.com if you need a car during a trip to Italy.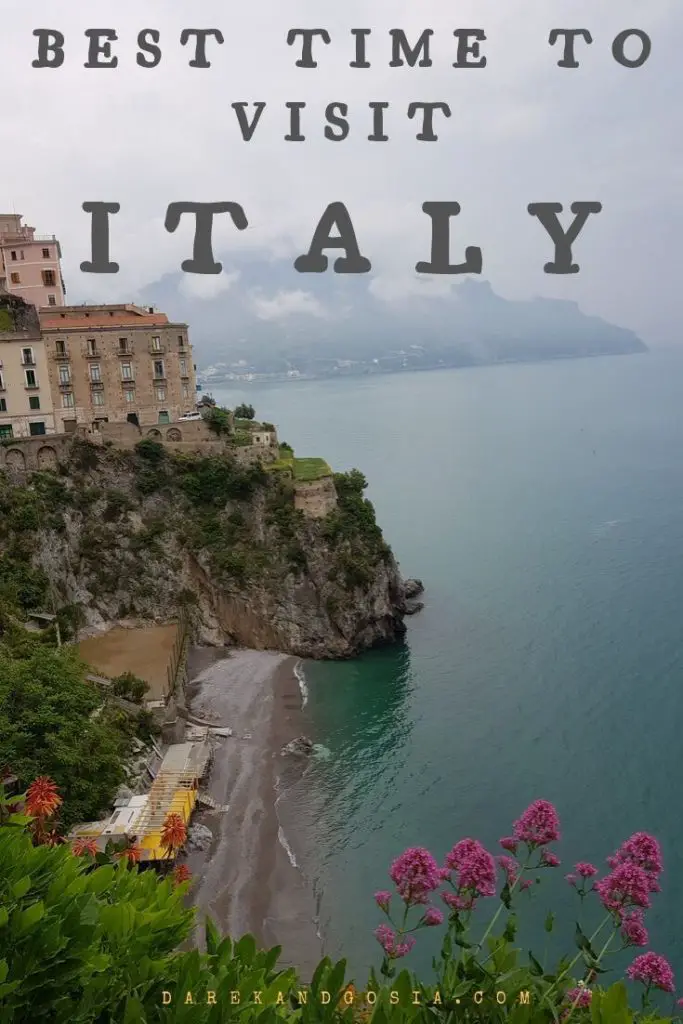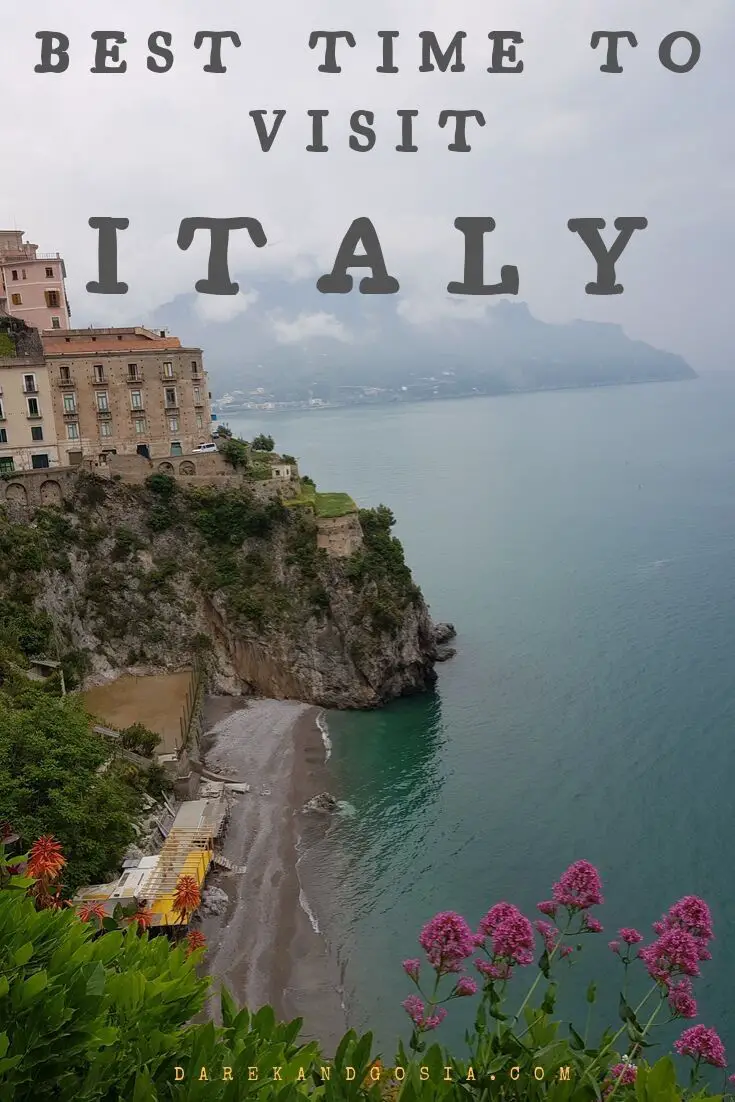 Best time to go to Italy – a month-by-month guide:
Is January the best time to visit Italy?
Italy has a diverse landscape which means the weather can fluctuate depending on the whereabouts of the country you plan to visit. Typically, Italy has a very mild winter with an average daytime temperature of around 6°C. The sunny winter days mean that it is usually quite comfortable weather for exploring.
While you will not be able to sunbathe in January, and there is a higher risk of adverse weather such as rain and snow, you will benefit from the quiet off-season prices and fewer crowds in the popular tourist regions. For example, the Amalfi coast is still breathtaking whenever you visit. However, be aware that many shops, restaurants and attractions may be closed until the tourist season truly begins.
If you are looking for winter sports, then head to the Italian mountains for plenty of skiing and snowboarding.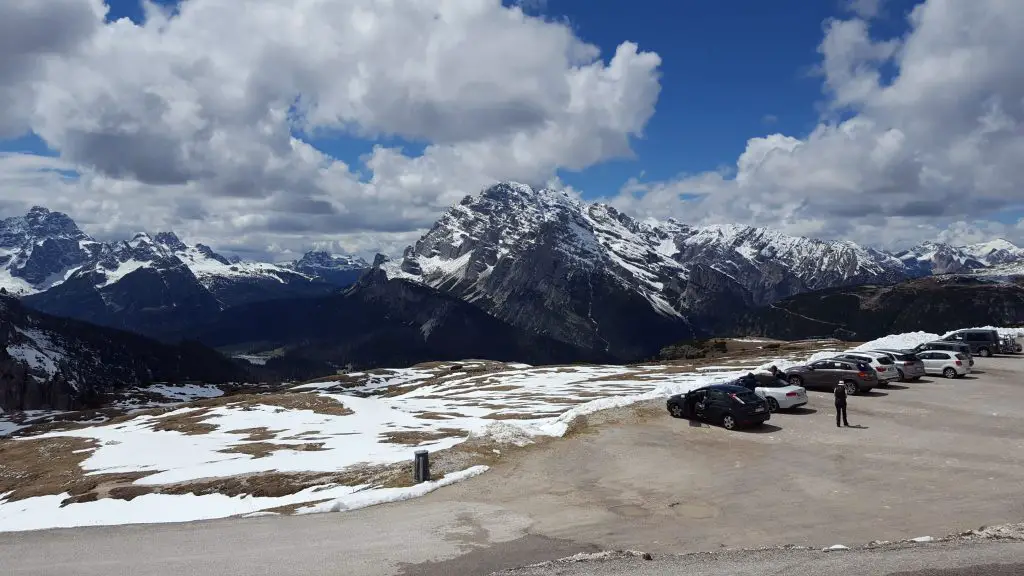 Read also: TOP 8 Things to do in the Dolomites & best places to visit!
Is it worth visiting Italy in February?
During January and February, it is the ski resorts that receive the most tourism. The benefit of the ski resorts such as Cortina d'Ampezzo, with one of the best landscapes in Europe, is that they offer a range of runs from beginner to expert ski routes which means Italy is a fantastic winter sports country for both new and experienced individuals.
As opposed to January, which can be more expensive to travel, February is typically cheaper, which means it is ideal if you want to ski on a budget. Remember though that February is typically more damper than January.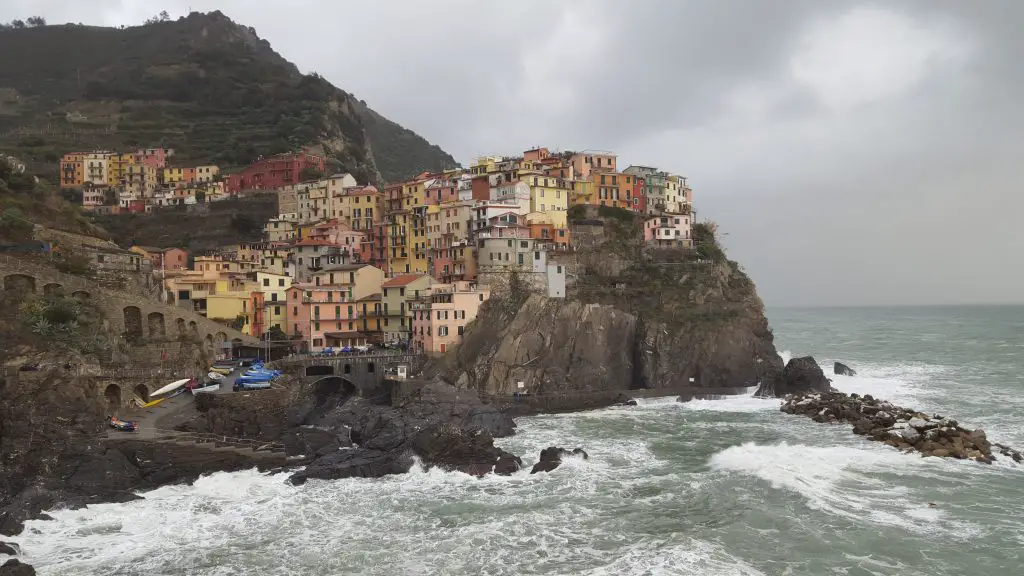 Read also: Best Weekend Getaways in Europe – Where are you off this Weekend?
Is March the best time to go to Italy?
While Italy begins to blossom into spring, the weather can be mixed. A trip during March can see the weather fluctuate from warm days to cold and rainy spells. Temperatures can reach as high as around 16°C in Southern Italy. So, if you want to explore south Italy without getting too hot and bothered, the quiet month of March is the ideal month to book your trip.
While there is still snow in the mountains, it does start to become closing time for many ski resorts.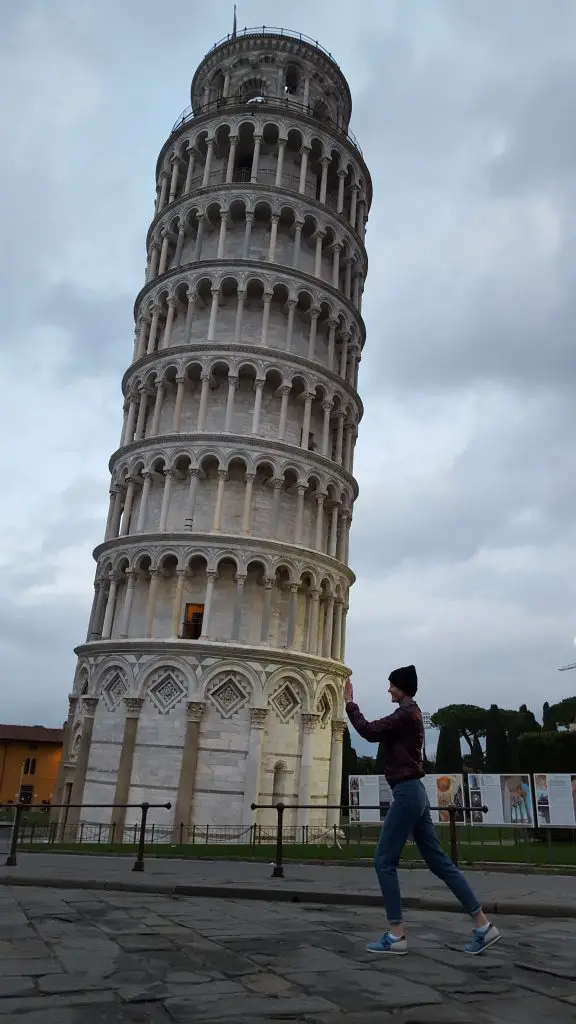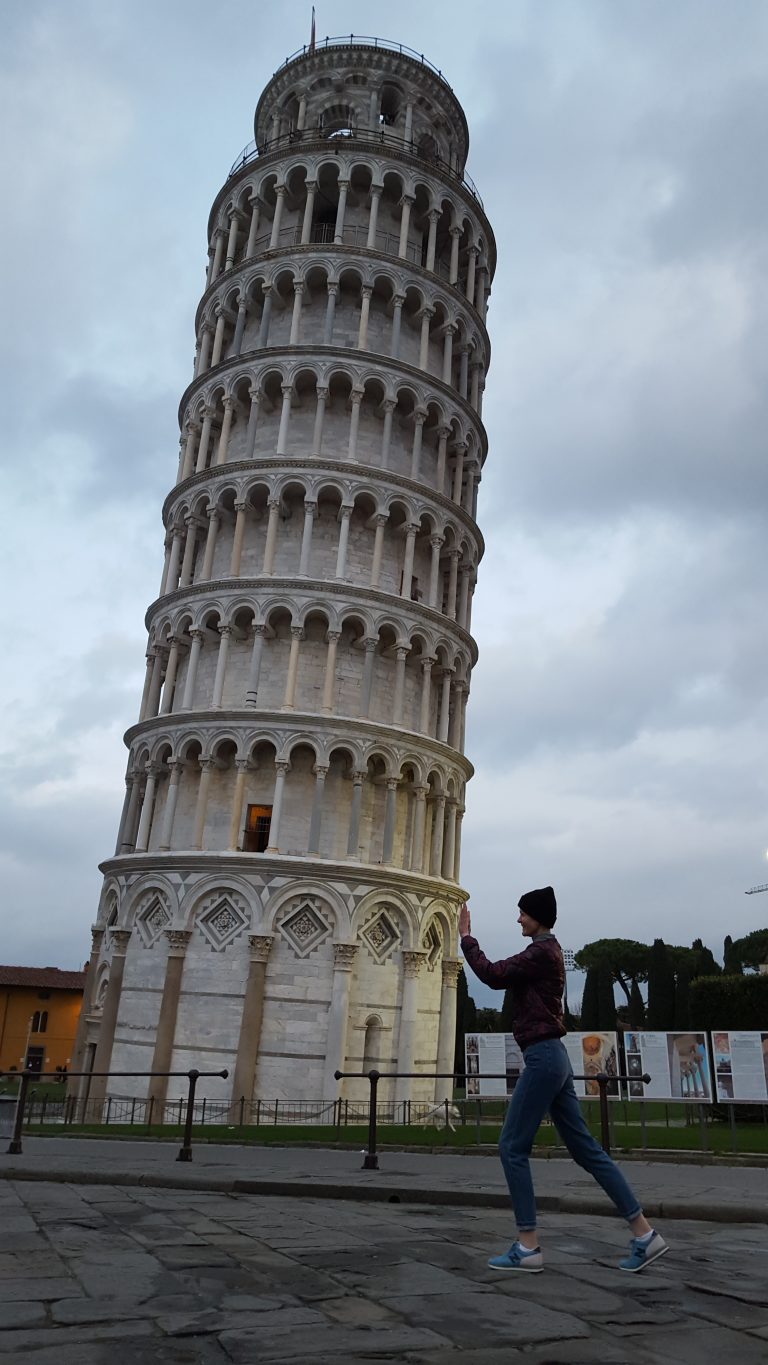 Read also: Most romantic places in Europe – fall in LOVE with (in) Europe's Top 30!
Is April a great time to visit Italy?
April is a fantastic month to visit Italy as it is not too crowded, and the weather is most favourable. While you won't get the soaring heat of summer, the climate is typically mild and pleasant. Furthermore, as it is quieter, you benefit from lower costs and are able to sightsee with relative ease.
If you are looking for a sightseeing city break, then you cannot go wrong with the major towns and cities in Italy in April. Florence, Milan, Rome, Venice, Naples, Palermo and all the many beautiful places in Italy will look great in the April sunshine.
It is worth noting that Easter is a big deal in Italy with many parades and processions. The Pope also carriers out the Stations of The Cross at the Colosseum on Good Friday in Rome. Elsewhere, you can expect to experience lots of celebrations, fireworks and events. However, bear in mind that prices may be higher during the Easter period.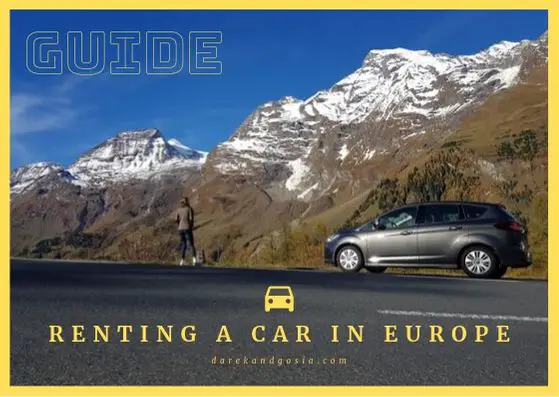 Is May the best time to visit Italy?
Warm and sunny, without being overbearingly hot, May sees temperatures above 20°C while the sea temperature sits around 17°C, so it is possible to start bathing and swimming in the sea. The spring sunshine brings lots of flowers out in bloom, and much of Italy looks lush and green. While the main tourist areas will see an increase in numbers, it is still not as busy as the summer months.
Typically, the weather is dry and fine in May, so it is a great time to plan lots of outdoor activities. This could be getting lost in the countryside or sightseeing throughout the cities.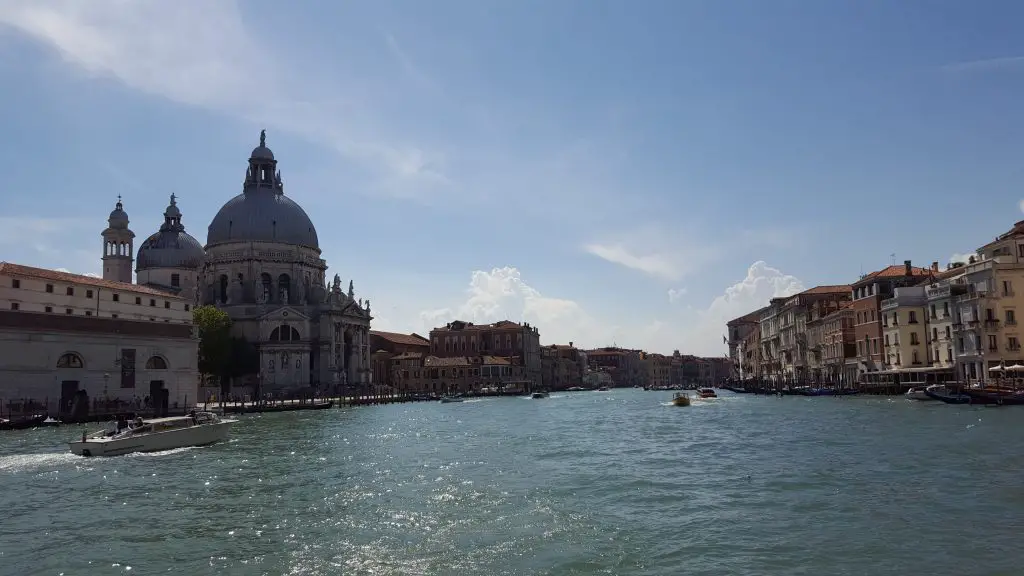 Read also: Best Places to visit in Europe for true American Cowboys!
Is June a good time to go to Italy?
June in Italy is when the beaches start to become busier, and the city streets grow more crowded with happy tourists. As the weather is perfect for the beach, why not check out the best of the European islands of Sicily and Sardinia? Both of which are busy without being too crowded. If you want a sun-drenched, stylish holiday, then June is ideal for exploring the beautiful beaches of the Italian islands.
While the prices typically do increase from June onwards, it is still the start of the season so you may be able to grab a bargain and not all of the hotels and accommodations should be fully booked just yet.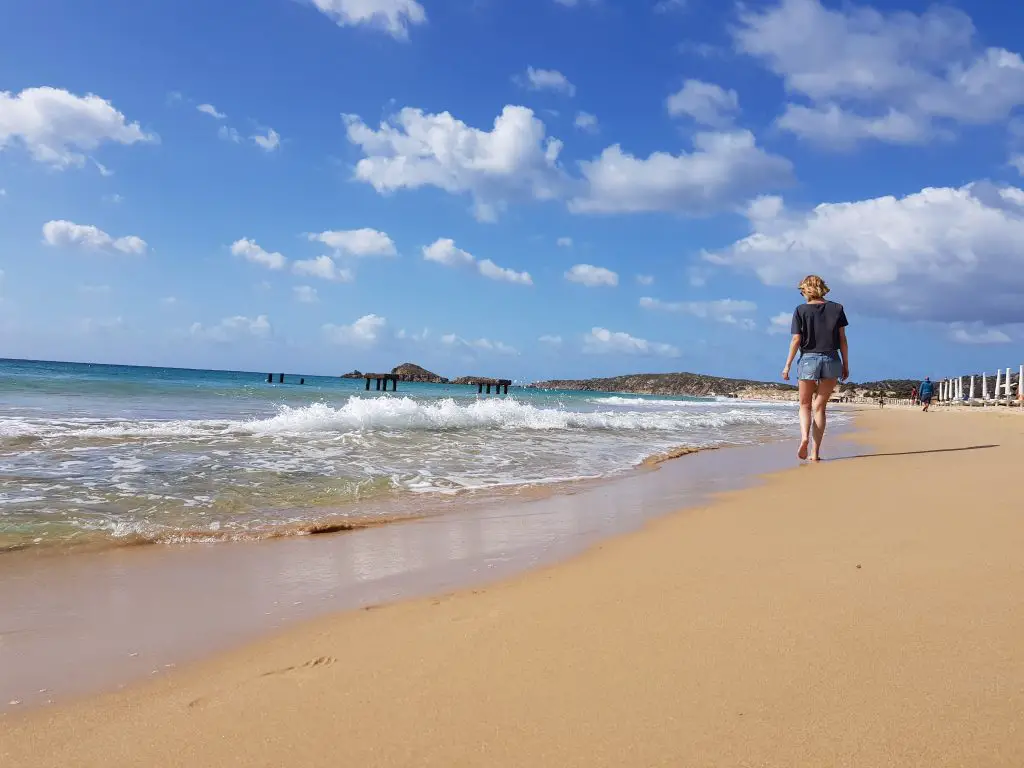 Read also: Best islands in Europe for seaside Holiday – TOP 22 must-visit islands!
Is July the best time for visiting Italy?
Italy in July is usually very hot. The average temperature for Italy in June is around 27°C. However, it is not unusual for the thermometer to go above 30°C. For a summer of fun, you can expect almost every type of attraction and activity to be running throughout July. From water sports to music festivals, there is something for everyone in the summer. However, with the heat, come the tourists, so if you prefer cooler and quiet spots, then it is wise to avoid Italy in July.
For those that love the Mediterranean summer, beaches and fun, Italy has it all going on. From daytime to night-time, Italy is buzzing with things to see and do.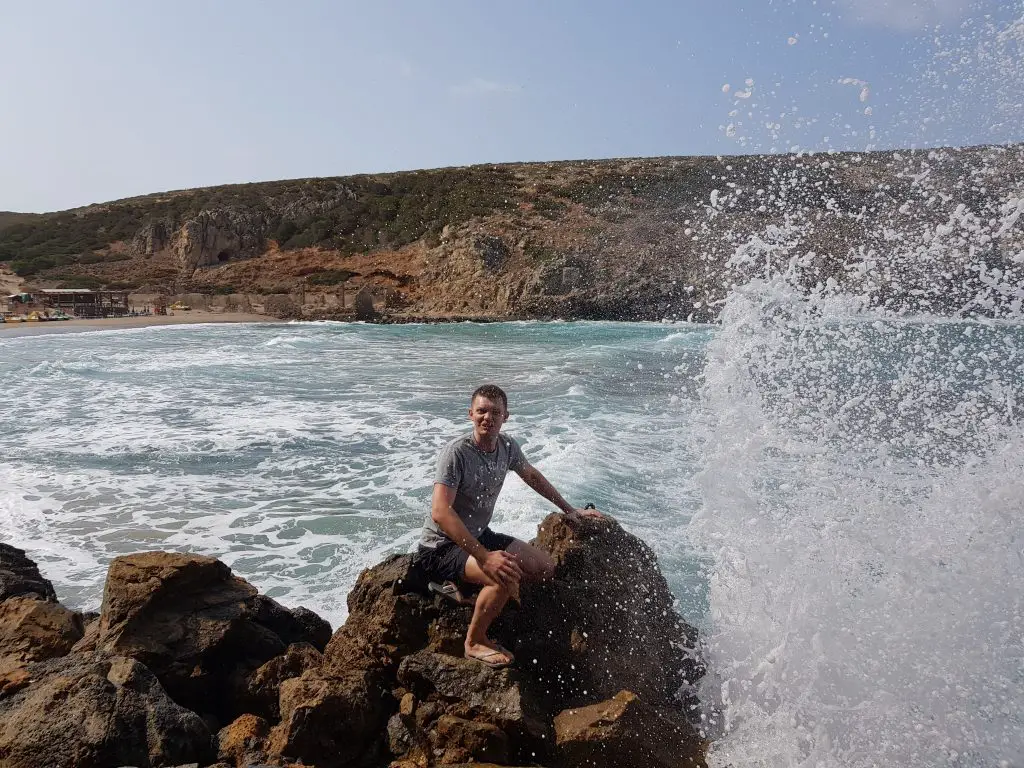 Read also: Best road trips in Europe – Europe's Top 15 Unmissable Roads!
Is August a nice time to visit Italy?
The party atmosphere of July continues in August. However, many Italians take the whole of August off and head to the beach. This makes the coast and islands such as Sicily and Sardinia incredibly busy. The cities and towns can, by contrast, feel very quiet. Many restaurants and shops may close in August for staff to take holidays.
So, if you can cope with the stifling heat, the cities will be relatively quiet. If you want a beach break in Italy during August, be prepared for crowded beaches and fully booked accommodations. It is wise to book your trip well in advance.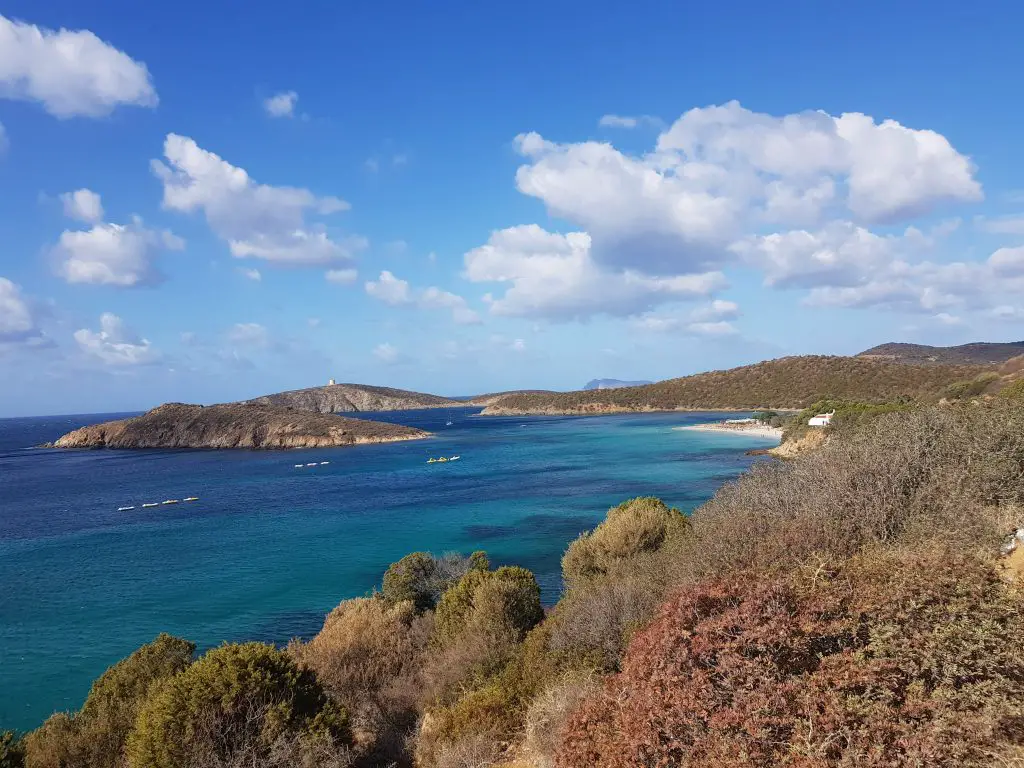 Read also: Facts about Italy
Is September great for visiting Italy?
For a quieter beach getaway, September is quieter than August yet still relatively warm. If you happen to have an off day weather-wise, then you have an excellent excuse to go sightseeing, such as the many ancient ruins that you can find scattered across the country. For those looking for retail therapy, then the good news is that many of the sales begin in September, so it is an excellent opportunity to grab yourself a bargain.
While early September can still be hot, you may notice that later in the month it begins to cool off. However, usually the days remain warm and the nights are cooler, so make sure to bring an extra layer or two.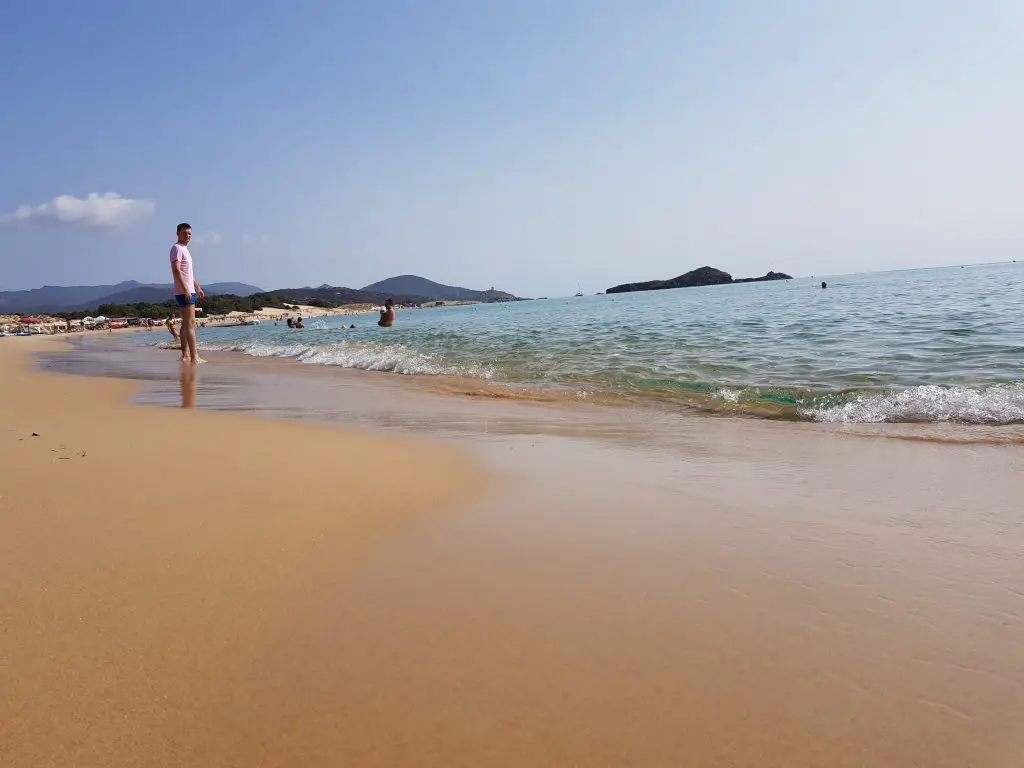 Is October a good time to go to Italy?
October can be a very interesting month in Italy as you begin to see snowfall on the highest peaks and there are still plenty of warm, sunny days to enjoy, especially in Southern Italy. If you plan to hike and walk then October is a really comfortable time of year to go.
Similarly, October is a great time for sightseeing too. If Rome is on your Italian bucket list, then visiting the Colosseum in October is a great idea – it will be less crowded in the capital city during this month 🙂
Prices will generally lower in October, so you may be able to find a really good deal. There is still plenty going on in October such as harvest festivals, truffle hunting and food fairs. Look out for lots of local chestnuts and mushrooms on the menu during October. October is also the month for grape and olive harvests, so if you're in the countryside, you'll see a hive of activity.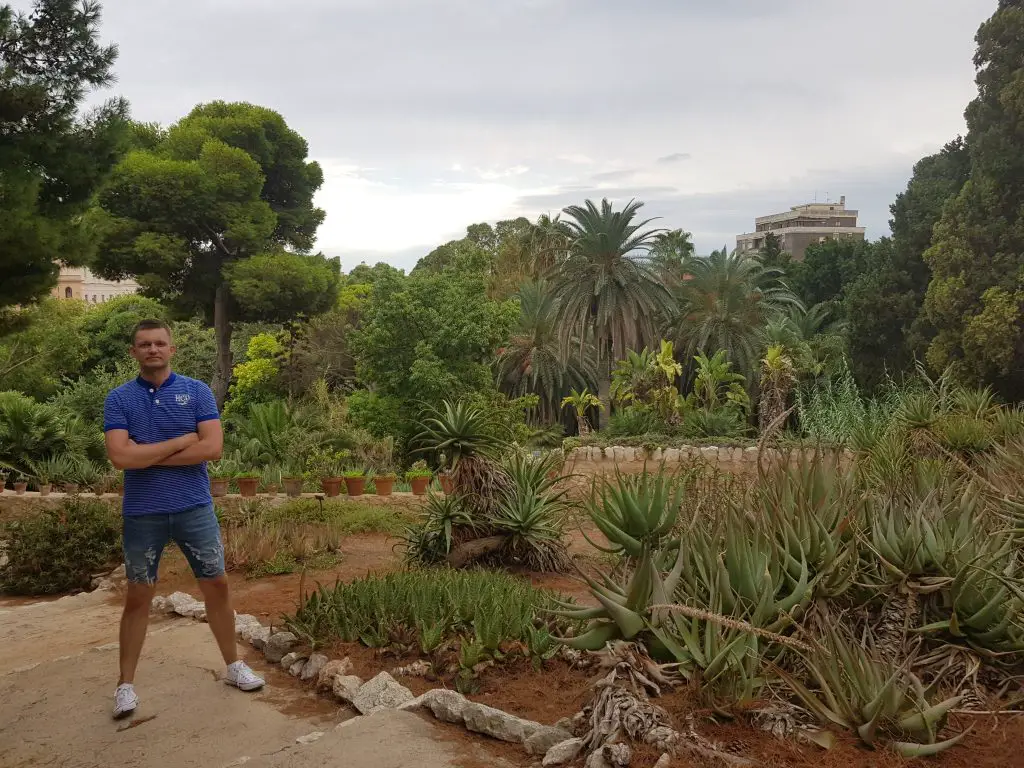 Read also: Renting a Car in Europe – How not to get fooled by Car Hire Companies!
Is November the best time to visit Italy?
The temperatures usually drop quite considerably in November with Sicily and Calabria enjoying the warmest weather during the month, while it can be quite chilly in the north and the Gulf of Venice. That said, if you wrap up warm, there are all the attractions in the cities to see. There are usually lots of culinary fairs and markets taking place too. So, November is an ideal month for a foodies' trip to Italy – happy to try traditional Italian food this November? 🙂
If you plan wisely, airfares are usually quite cheap in November, so you may find that November is a good choice for a mini-break.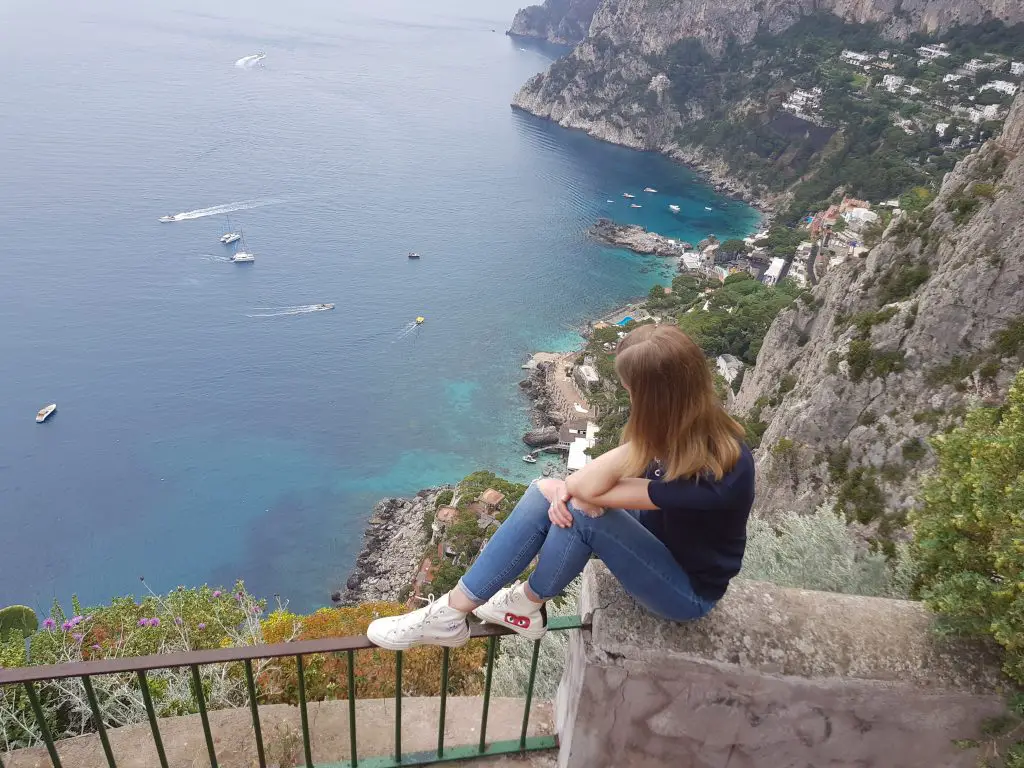 Read also: Winter Sun Destinations in Europe: Where is warm in winter?
Is worth visiting Italy in December?
In the mountains, the ski resorts start receiving the first winter guests while the cities and towns are buzzing with activity in the lead up to Christmas and New Year. Theatres, concert halls and opera houses all have plenty in their calendars during December so it can be a great time to visit for a cultural trip to Italy.
While some attractions may close for a few days around Christmas and New Year, this should not inconvenience your trip if you plan your itinerary ahead of time. Most attractions will list their opening and closing times and dates on their website.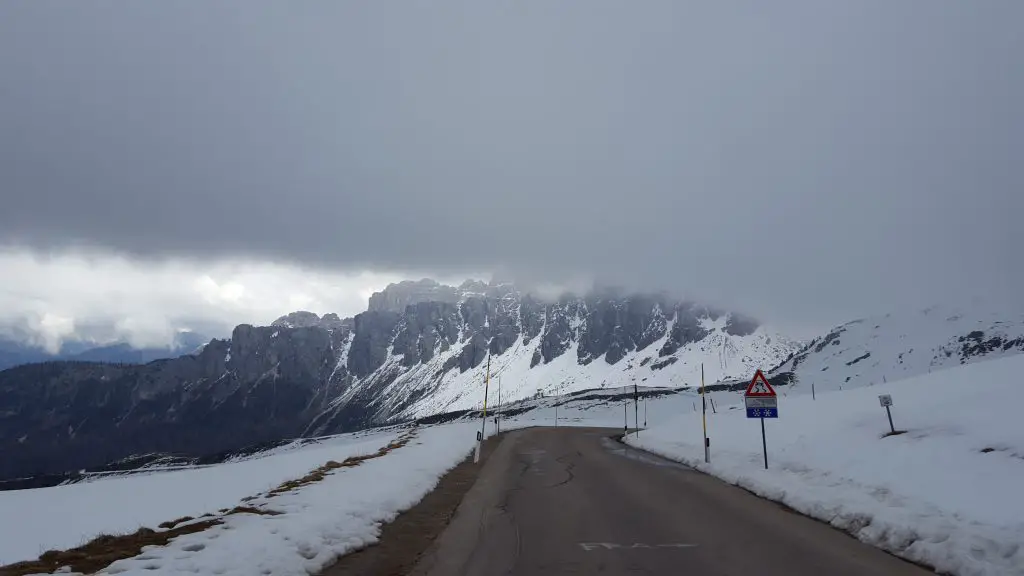 When is the best time to go to Italy?
Ultimately, it depends on where you want to go and what you want to do in Italy. If you want to relax by the coast, then June and September are ideal for summer sun without the crowds. For sightseeing and city breaks April and October offer the best weather with off-season prices.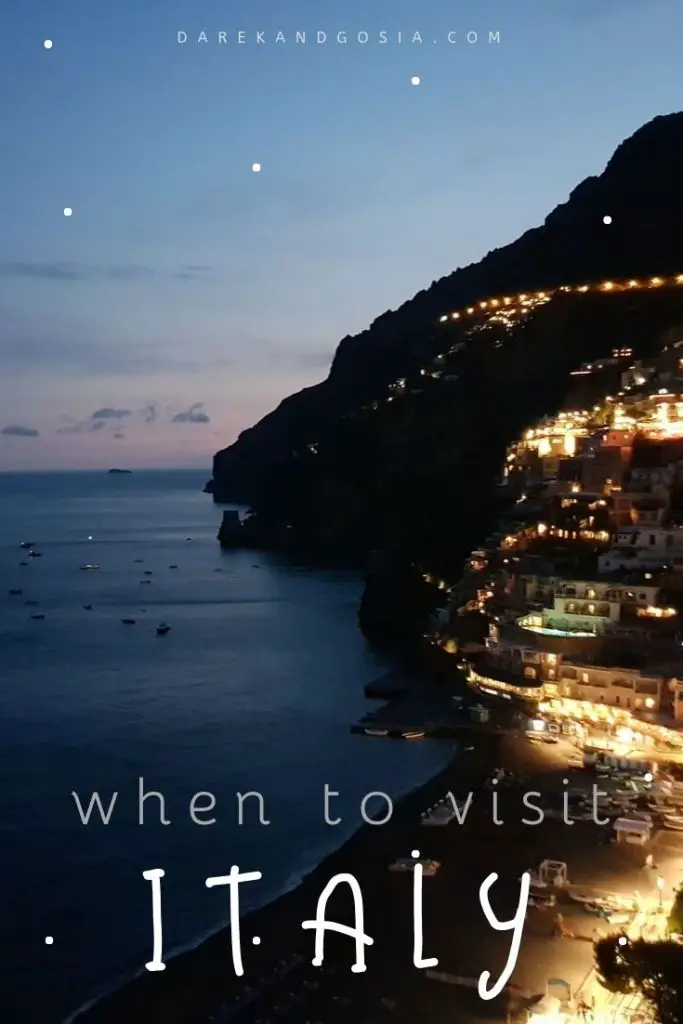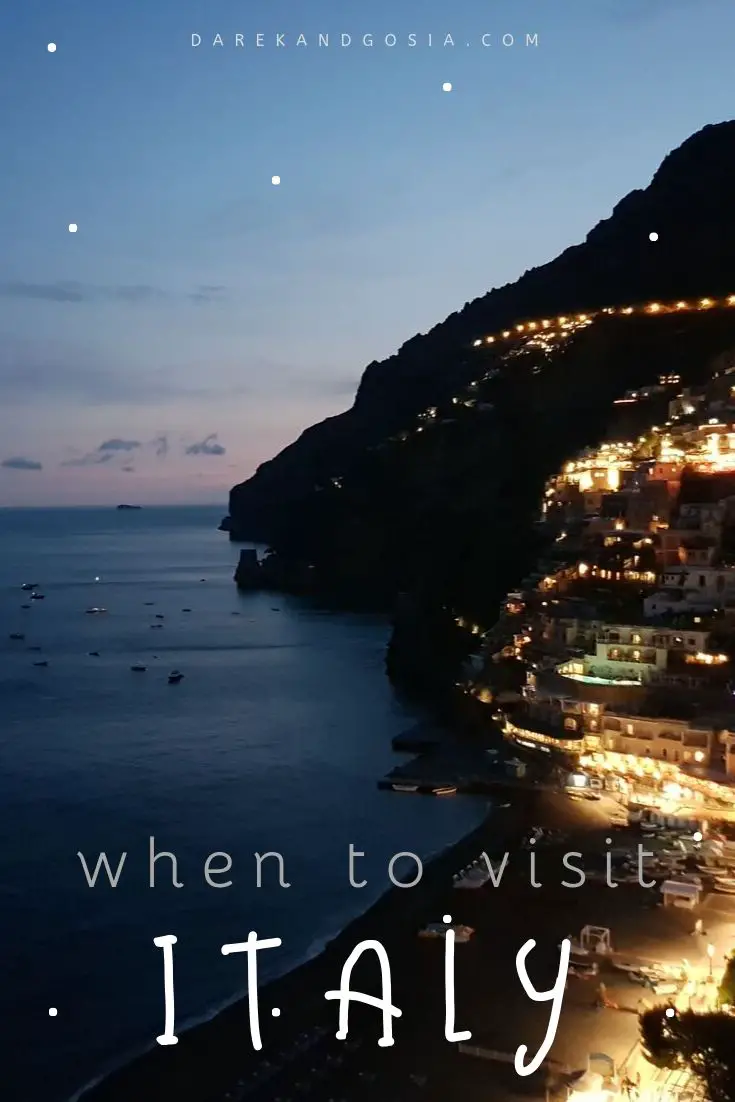 Articles you may like: