Looking for best things to do in Dolomites? Just hire a car and drive around; Lago di Sorapiss, Cortina d'Ampezzo & Tre Cime are must-haves!
Planning to go to northern Italy and don't know the best things you can do in the Dolomites mountains?
Good news! We have a great selection for you 🙂
Just scroll down to learn more about the best things to do in the Dolomites!
We were lucky to spend 4 days in northern Italy. But we can tell you – there is never enough time in the Dolomites – so many amazing things to see! But is May a good month to visit Italy?
Make sure you add this stunning Italian region of Dolomites to your list of best places to visit in Italy.
Dolomites – car hire:
We have rented cars many times during holidays in Italy and we always used discovercars.com
Check out our guide to the cheapest car rental in Italy or simply explore the options directly on discovercars.com if you need a car during a trip to the Dolomites.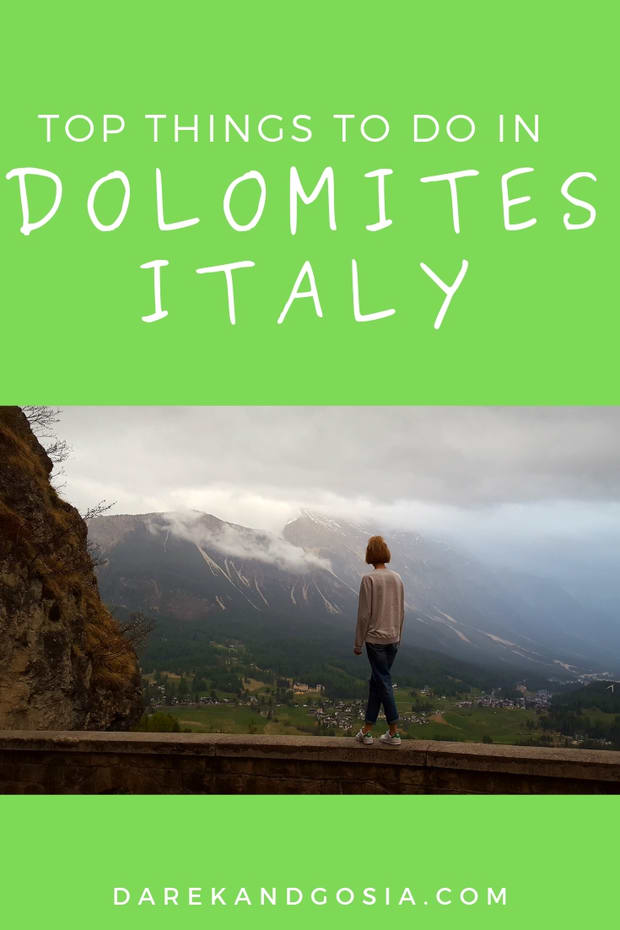 Best things to do in the Dolomites:
1. Hike to Lago di Sorapiss
This hike was on our bucket list for a while. Finally, we were able to tick it on the list – how excited we were!
The round trail is around 12 km and it will take you 4-5 hours to complete. You will need a decent travel backpack so you can keep all your gear as well as lunch and a few bottles of water. Please remember that you will be hiking for half a day in the mountains – you never know how quickly the weather can change!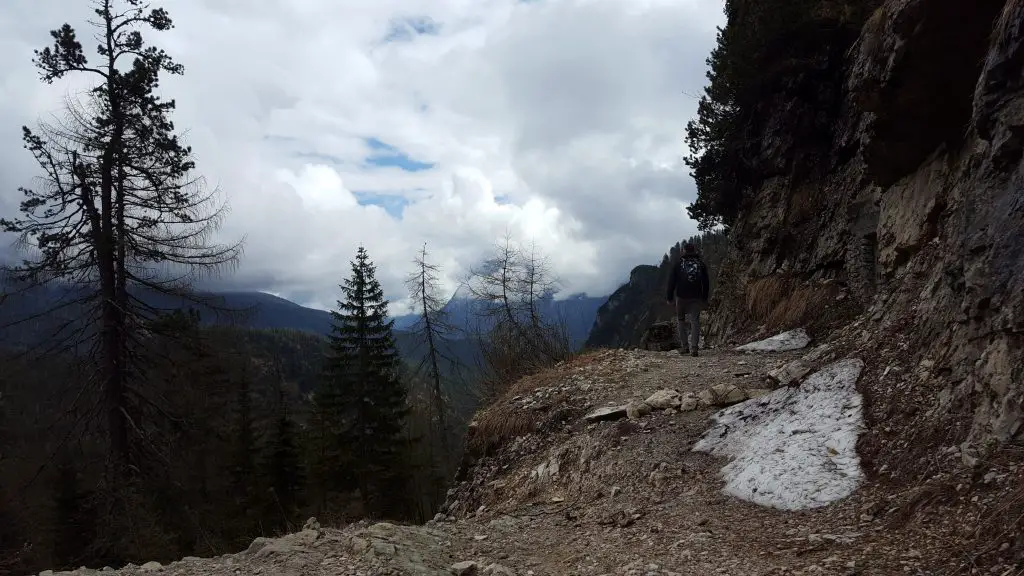 Unfortunately for us, the weather wasn't great… It was raining most of the way to the lake. Which probably scared other people – so the trial was ours! We only met one couple during the whole hike 🙂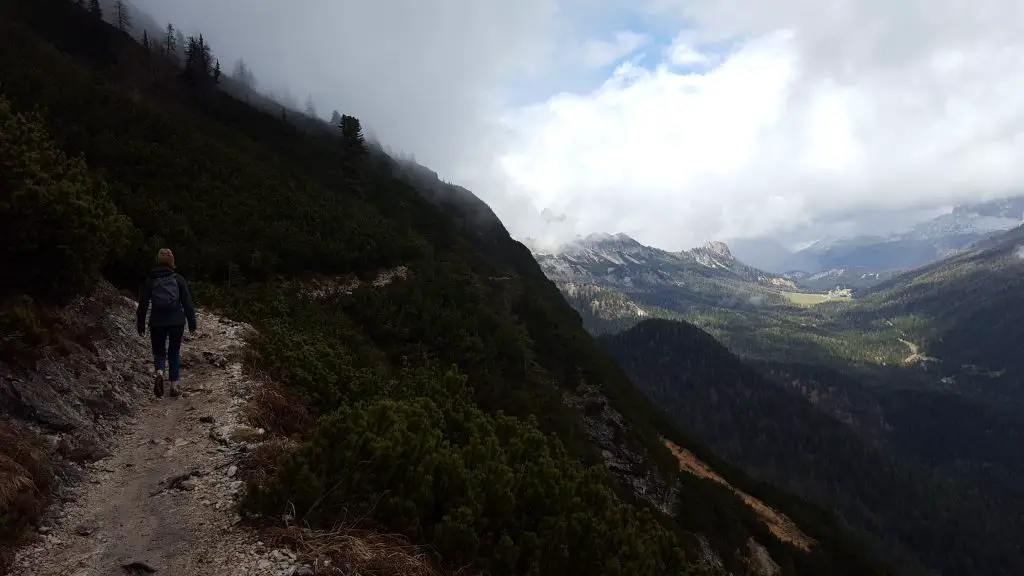 Lago di Sorapiss was the most turquoise lake we have ever seen!
The colour of the water was a tiffany blue and it just must be seen to be believed! 🙂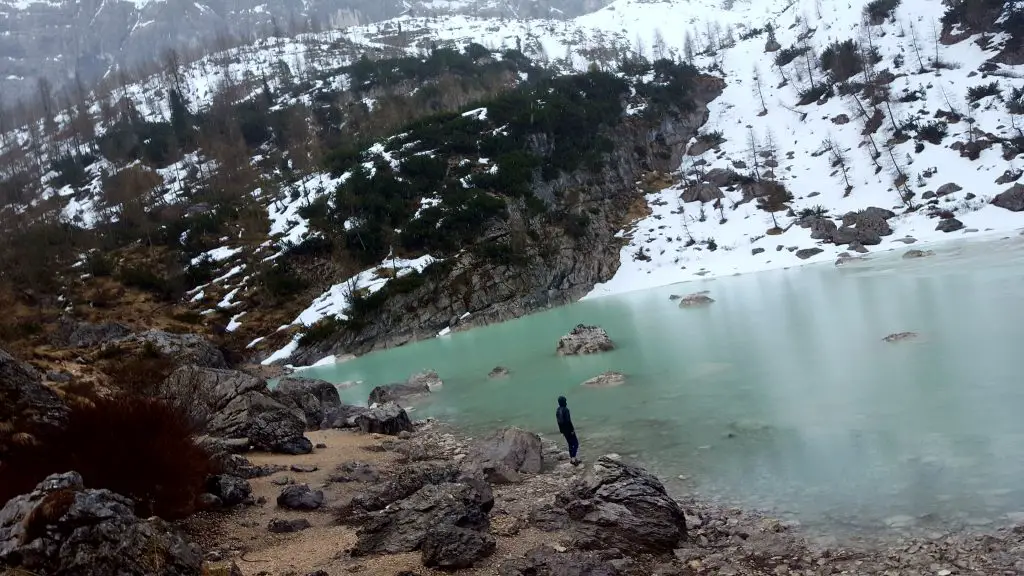 An absolute gem of Dolomites – it has to be added to any travel bucket list! This is an amazing European hike and one of the best things to do in the Dolomites 🙂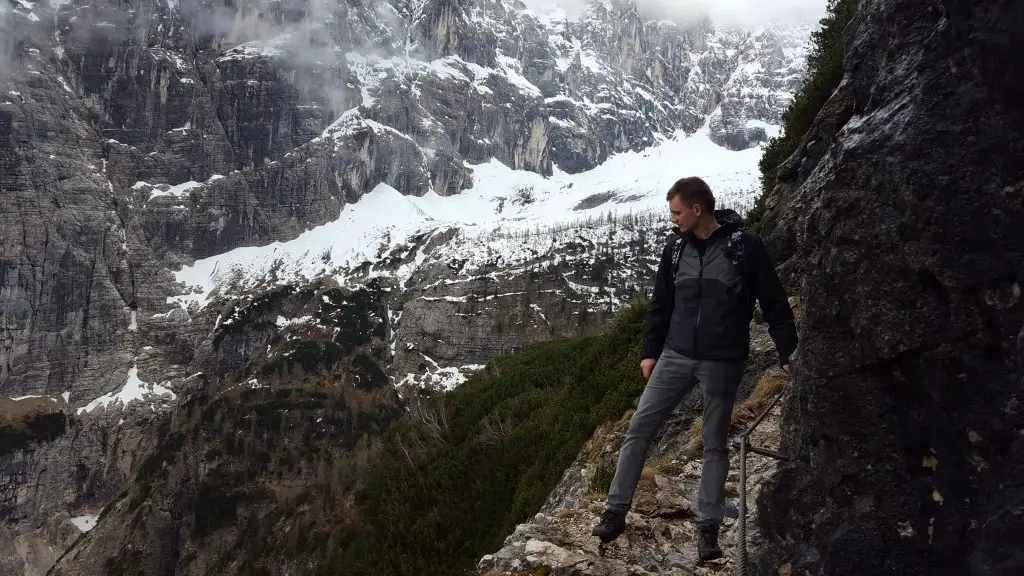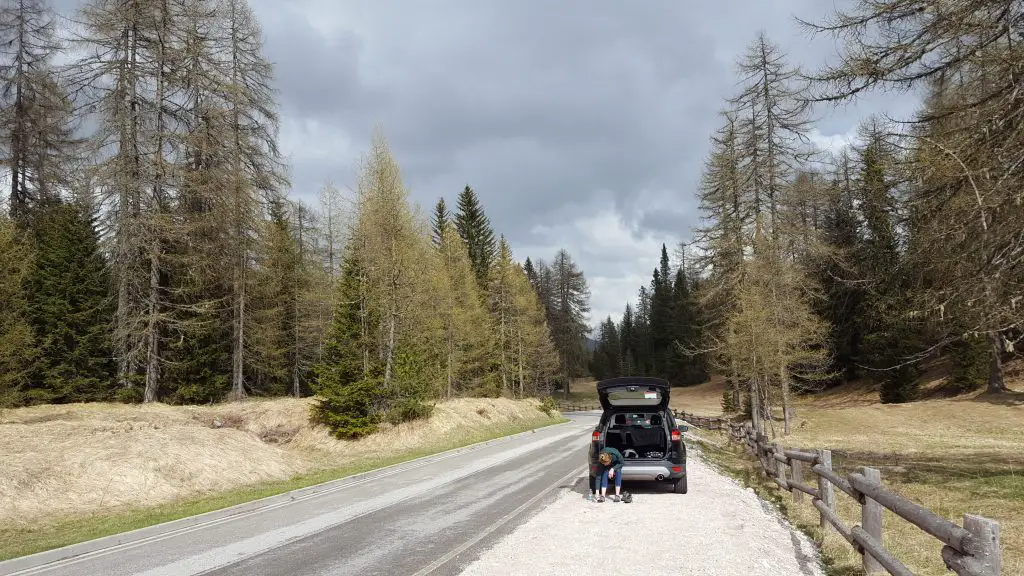 2. Just drive around in the Dolomites
One of the best things to do in the Dolomites! As always, when visiting mountains, views and landscapes are those things that bring us over there!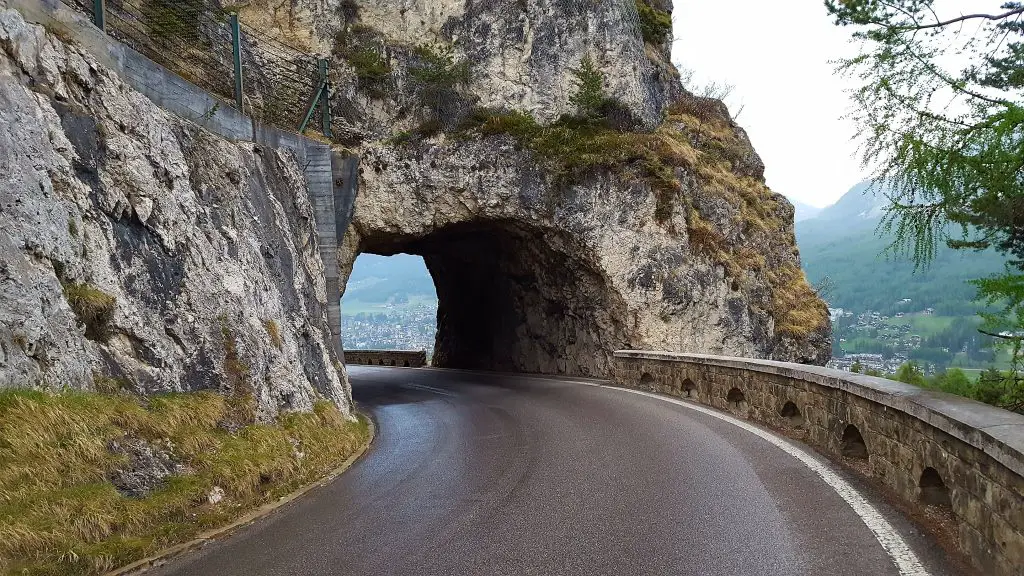 Driving in the Dolomites is a must-do experience – only that way you can visit top places in this stunning Italian region!
Whether you go to Lago di Sorapiss or Tre Cime di Lavaredo, take the opportunity to admire the less-known parts of the Dolomites.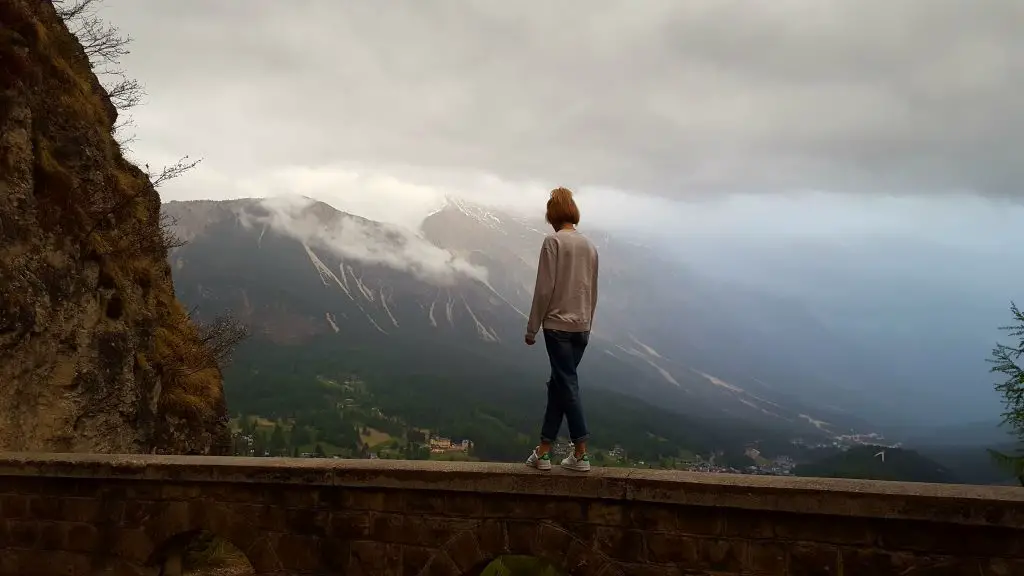 A small side-road or a tiny lake could become the new to-go place in the future!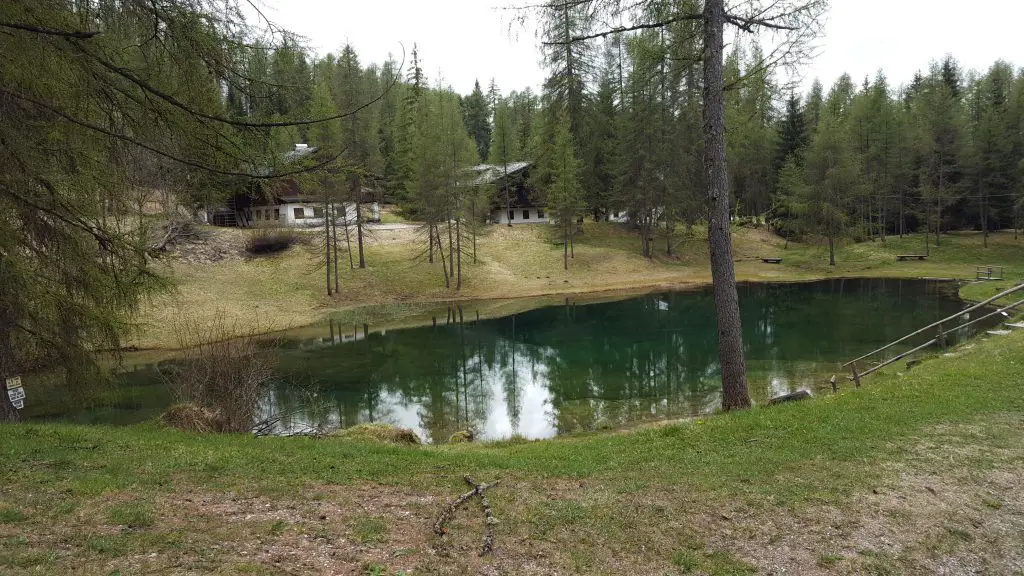 Who knows, maybe it will be discovered thanks to YOU? 🙂
(read our guide to renting a car in Europe)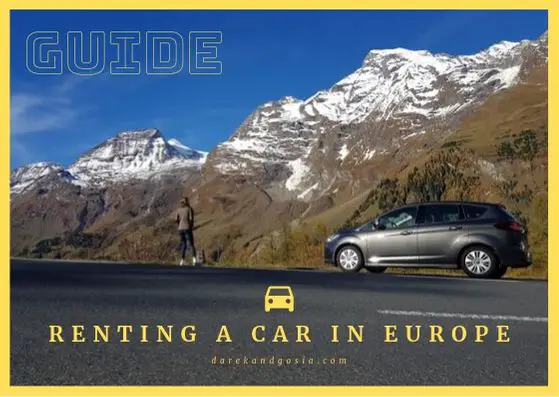 3. Visit Ristorante Al Crot
To be fair, there were not many places open during our stay in the Dolomites – simply, we were there out of the high season.
But if you are around Selva di Cadore you just have to go for dinner to Al Crot! Just look at the size of the PIZZA! Hmmm… Yummy!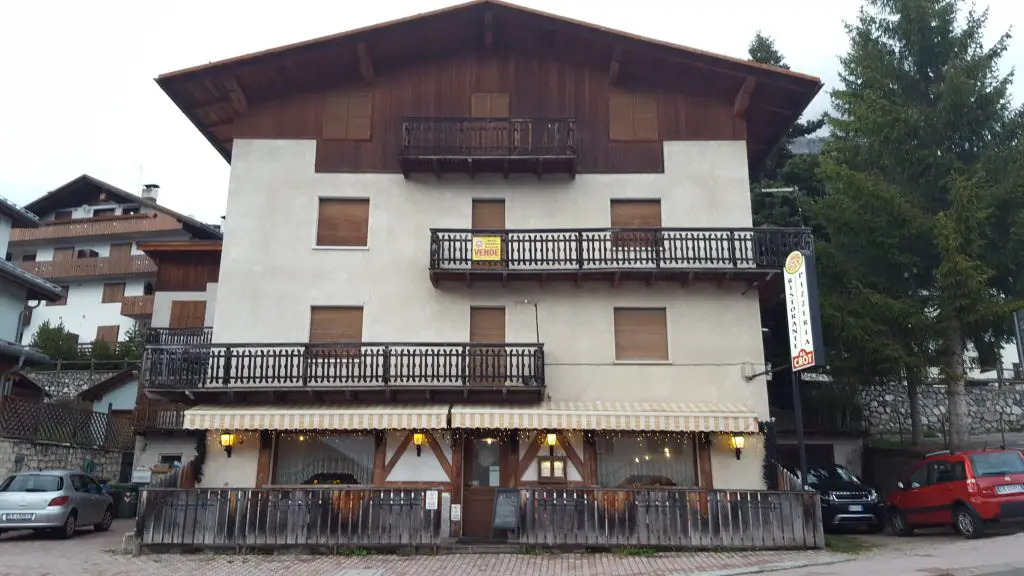 We absolutely loved the atmosphere and food there so we visited them the following day too 🙂 A TOP thing to do during your holiday in the Dolomites!
4. Have a coffee in Santa Caterina
On the way to Tre Cime you should stop there for a coffee – just admire the amazing Lago di Santa Caterina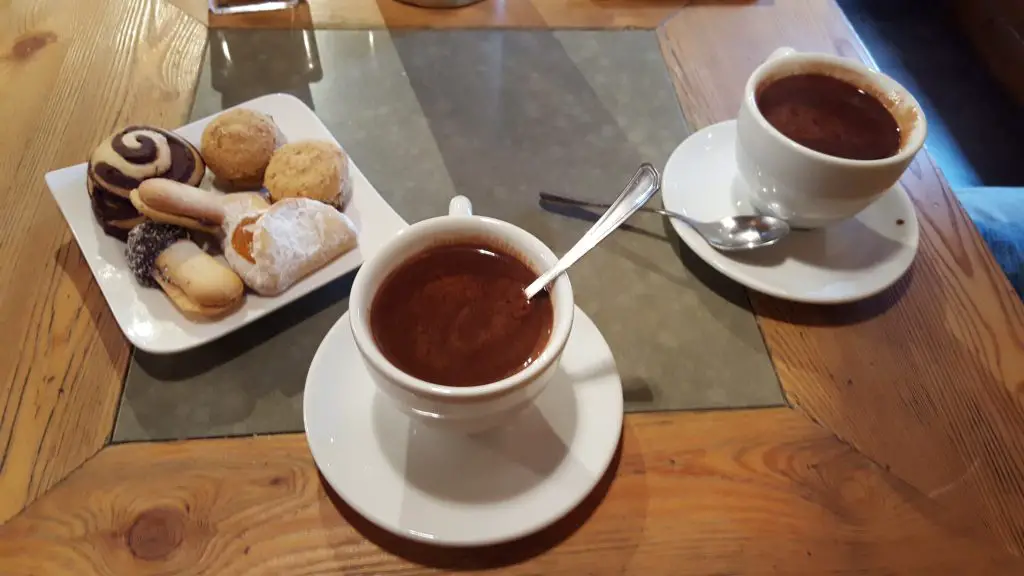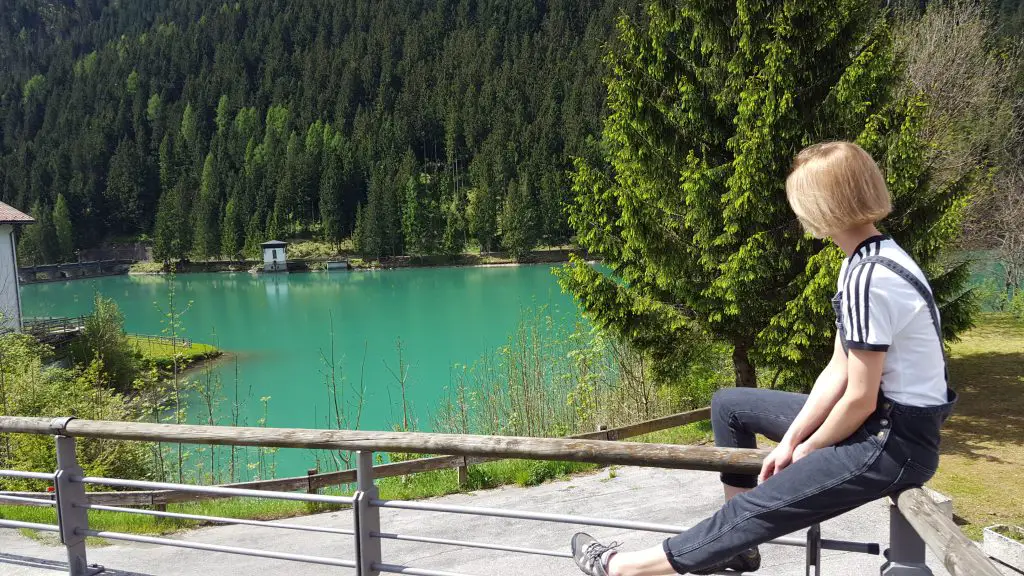 5. Take the famous Pordoi Pass!
WooHoo! One of the best roads we have ever driven on!
Drivers heaven! If you watched the guys from Top Gear driving there, you know what I mean 🙂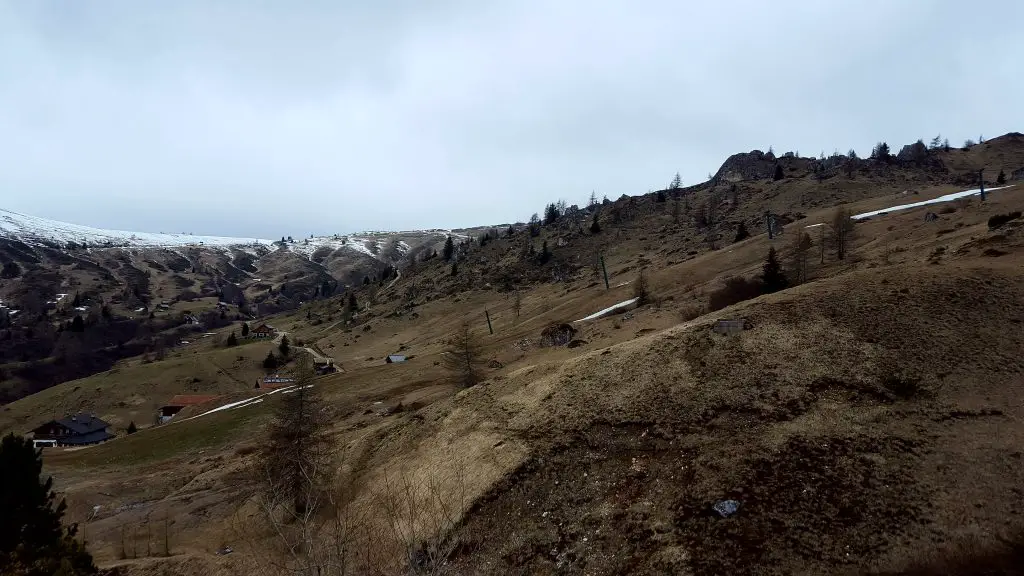 One of the best passes in the Italian Dolomites – worth to hire a good car!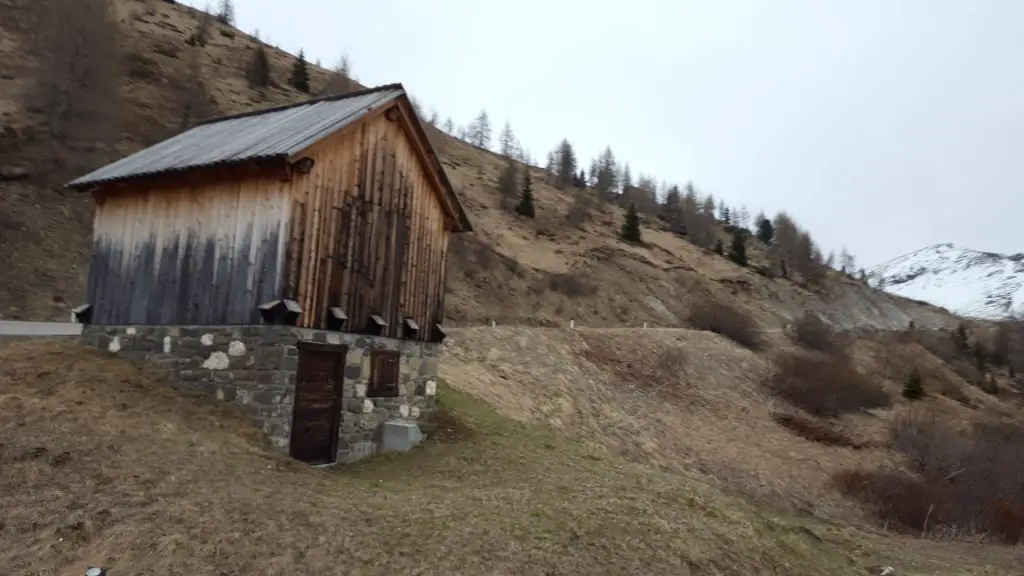 (TIP: During our trip in May there was still a lot of snow – do consider this if you plan your trip earlier in the year)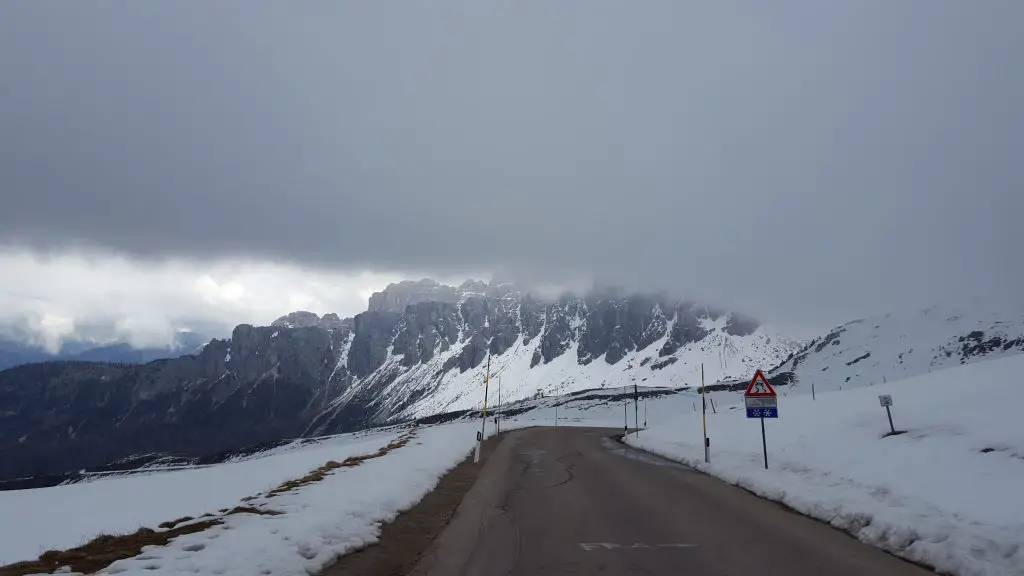 If you like this one, you should try Grossglockner High Alpine Road in Austria too!
6. Walk around in Cortina d'Ampezzo
If you haven't been to Cortina in 1956 – to watch the Winter Olympic Games – don't worry! You can still feel an amazing atmosphere there.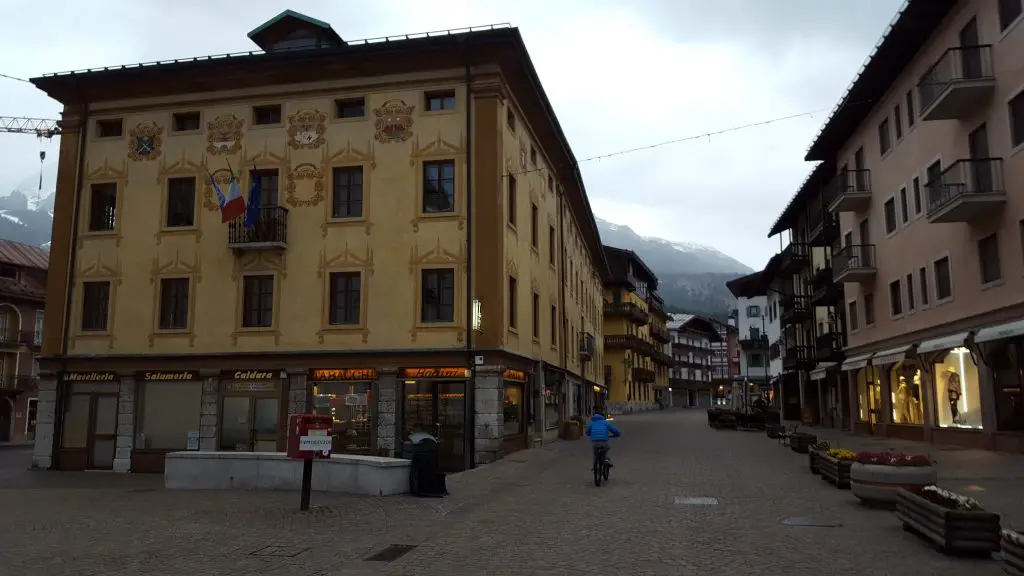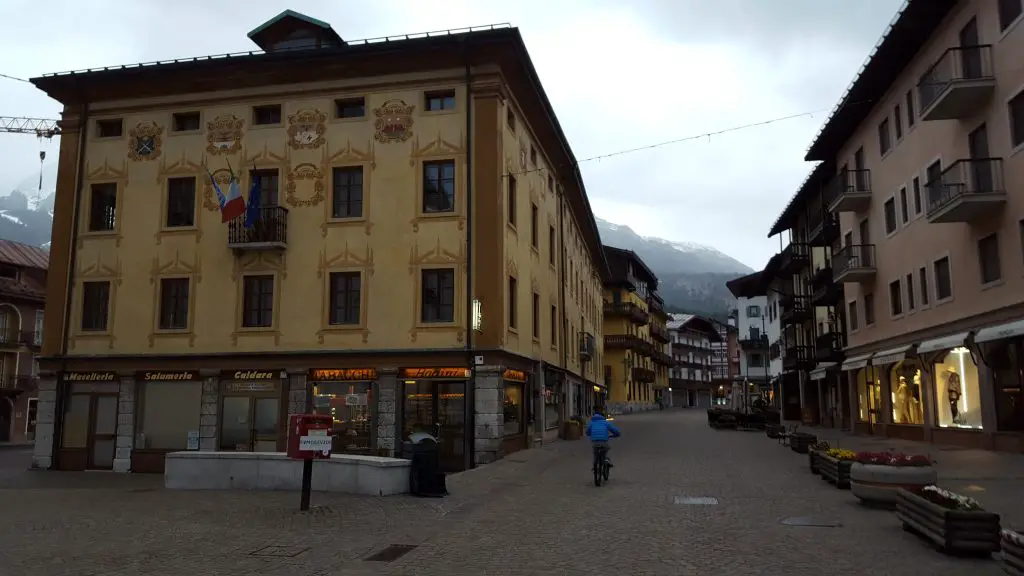 The Queen of Dolomites, with its 120 km of thrilling slopes, is a dream destination of all skiers.
But it's more than just a ski town – it's the ultimate town for all seasons!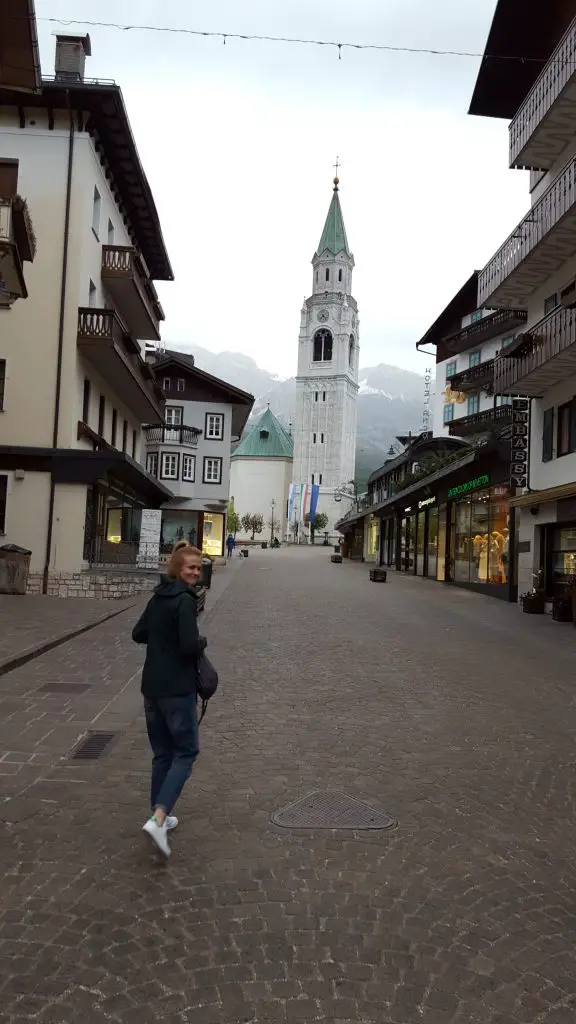 With 18th-century buildings and many small cafes, it's one of the most charming places we have ever been. Cortina d'Ampezzo is one of the most pretty towns in Europe – a must-visit place in the Dolomites 🙂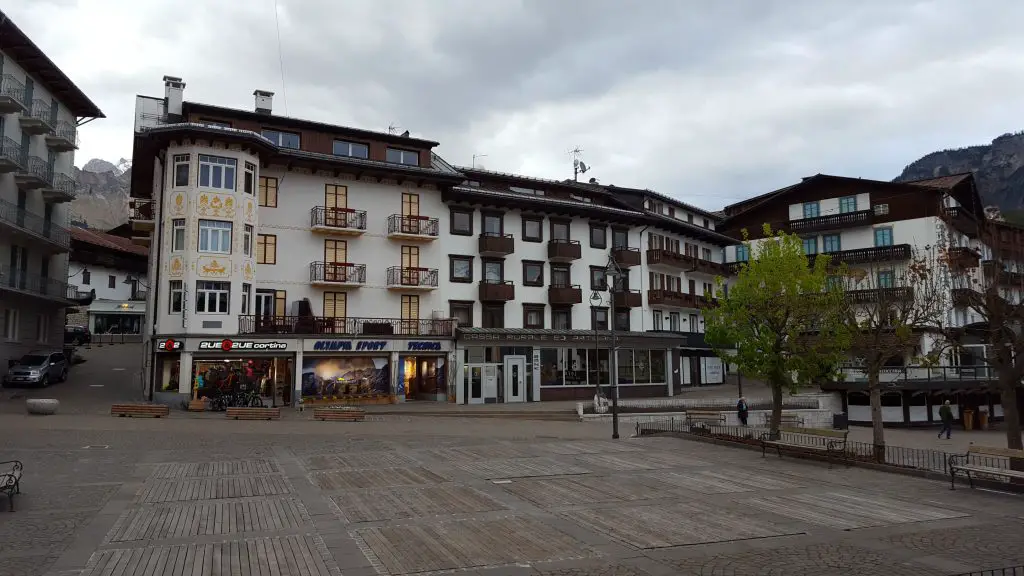 7. Visit Lake Misurina
Before visiting the Tre Cime di Lavaredo don't miss to relax and have a midday break on the shores of Lake Misurina.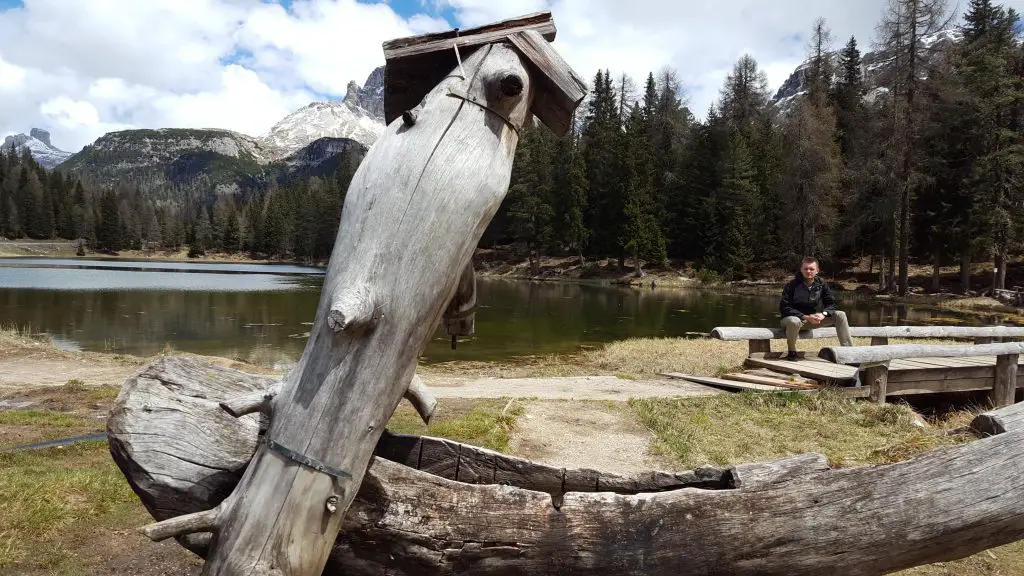 The landscape looks amazing – just like in the Canadian Rocky Mountains – unspoilt, very wild – just pure nature!
Stunning!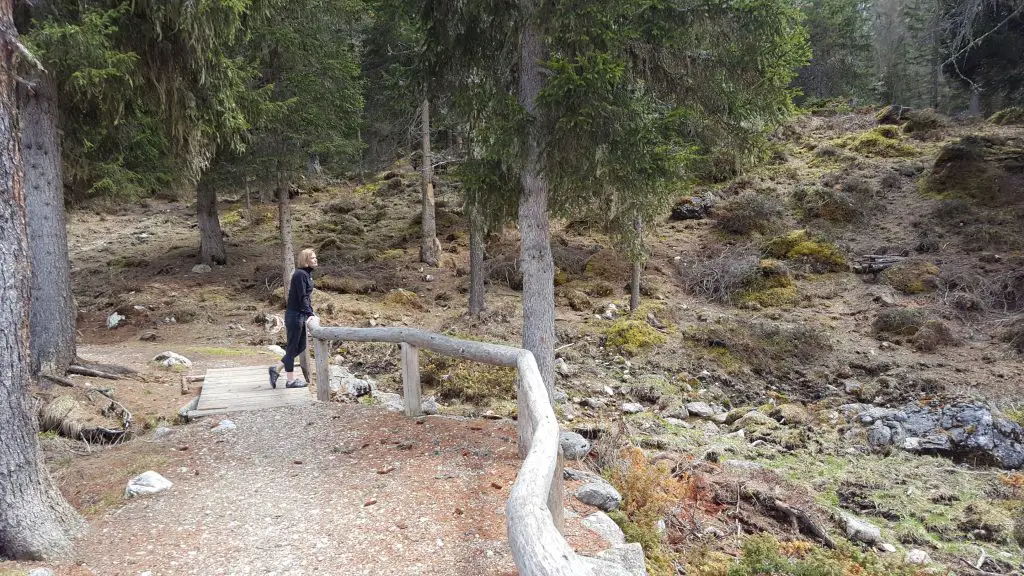 The Grand Hotel Misurina overlooking the lake would be a fantastic place to stay! If you still haven't booked your accommodation – it could be a good choice 🙂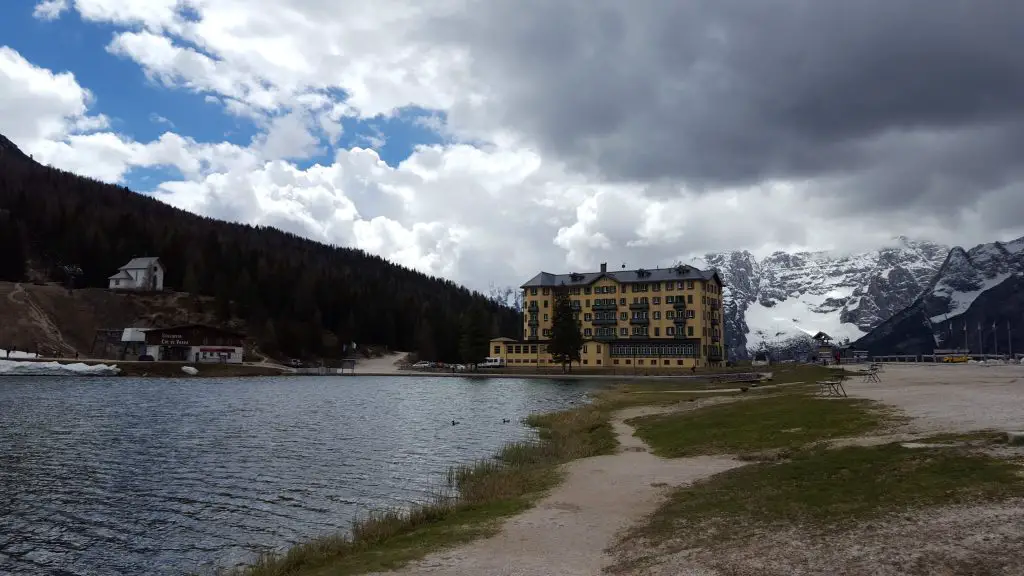 8. Spend a day hiking around Tre Cime di Lavaredo
Drei Zinnen – as it's also called, is probably one of the best-known mountain groups in the Alps.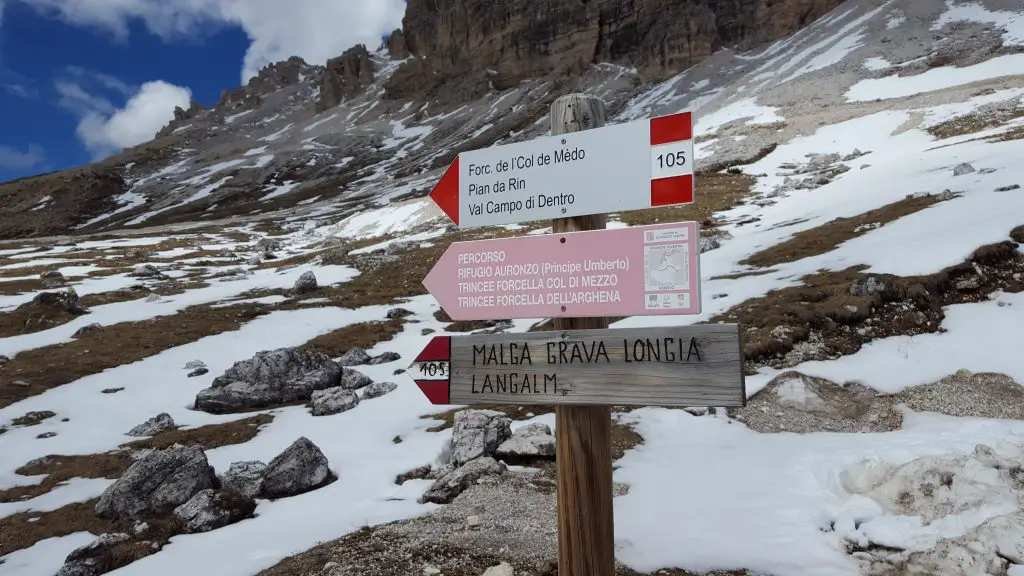 This iconic hike is relatively easy – it will take you around 4 hours to complete – without counting the endless breaks you will have to take pictures 🙂
Well, what can we say… the views were supercalifragilisticexpialidocious!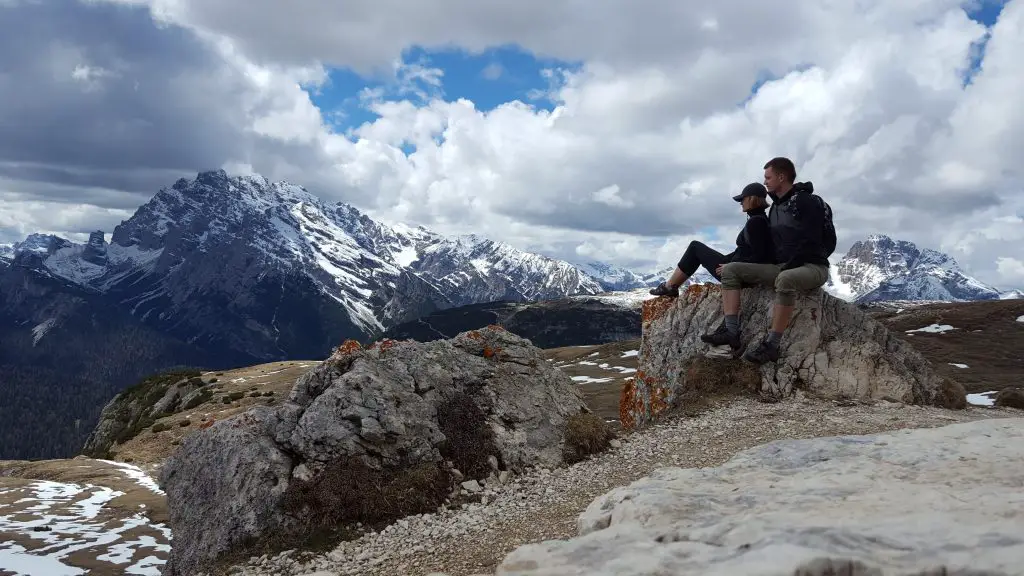 (TIP: There is a 30 EUR entrance fee – once you start hiking, you will forget that you did swear at the gate 😉 )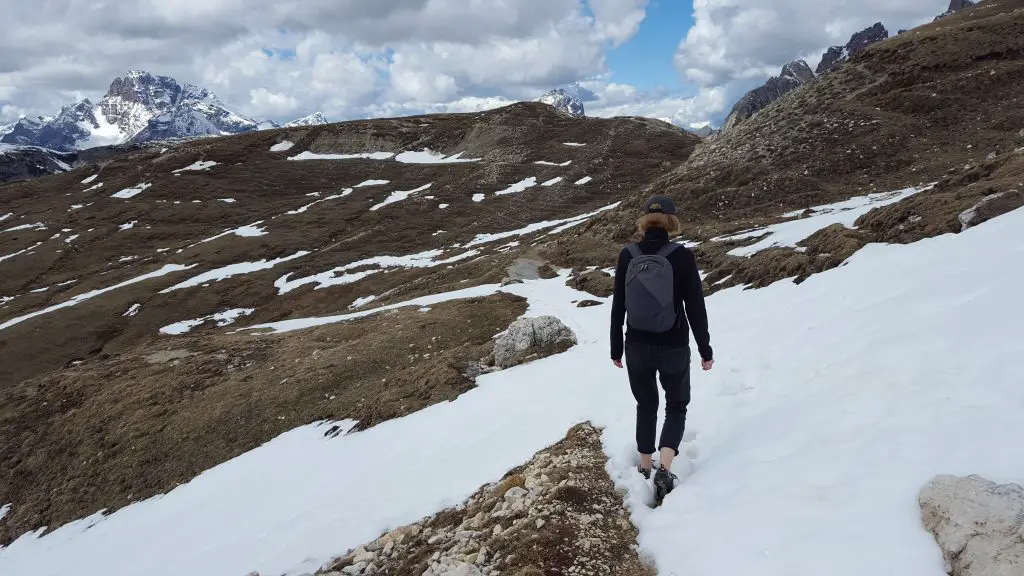 Where to stay in the Dolomites?
There is no shortage of amazing places to stay during your holiday in the Italian Dolomites. Please see below some of the TOP hotels we have selected for you:
"Hotel Olimpia is in Largo Poste, 550 yards from the Faloria ski elevators in the centre of Cortina. It features a terrace with views of the Tofane Mountains, and functional, rooms with attached bathroom with free Wi-Fi and satellite TV."
"Located 900 yards from the centre of Badia, Hotel Cavallino is 100 yards from the Santa Croce ski resort. It features free parking set on 2 levels, and a wellness area with sauna, gym, hot tub and Turkish bath."
Need more inspiration? Find a hotel in the Dolomites.
Have you done any other hikes in the Dolomites mountains in Italy?
Hiking in the Dolomites is one of the best experiences in Italy you can do! Please let us know if there are any interesting skiing resorts in the Dolomites! We will definitely come back for a Dolomites ski holidays! 🙂
Check out our post about the Austrian Alps too! Only if you love mountains 😉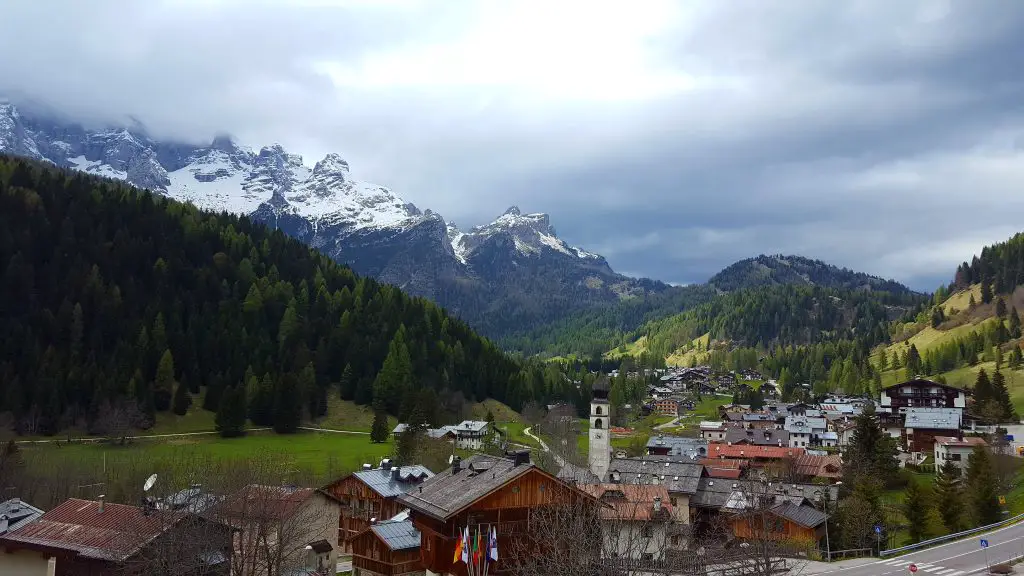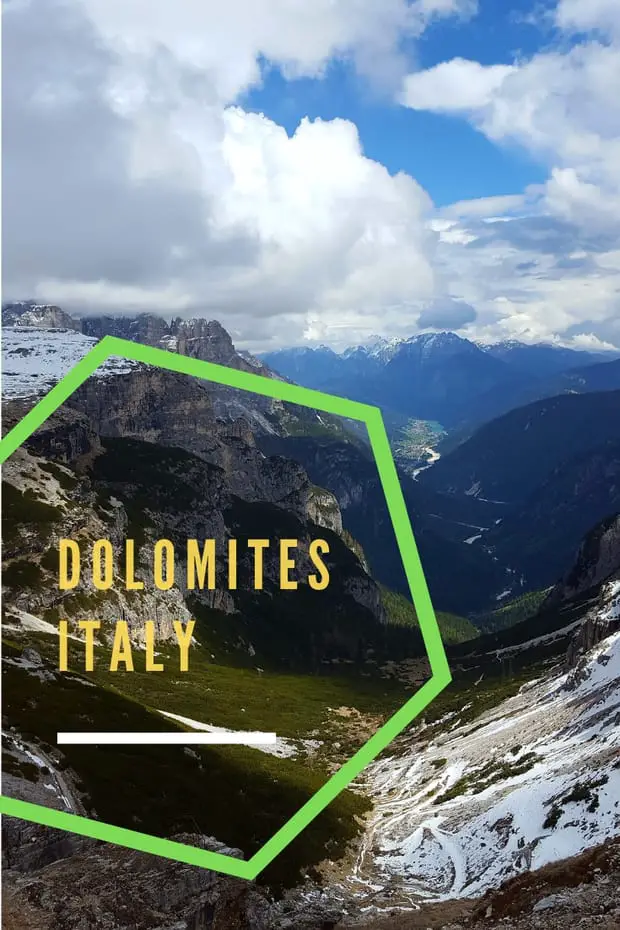 Articles you may like: