What is the French Riviera famous for? Is Verdon Gorge kayaking great and Plage de Pampelonne worth the price? Check out the best things to do in French Riviera!
The Cote d'Azur is known for its picture-perfect water, amazing beaches, stunning views, very expensive yachts and as a "playground" for the wealthy. The French Riviera is a must-visit destination for anyone travelling in Spring in Europe or looking for a weekend break trip.
Don't worry if you don't have many bucks in your pocket – you can still feel like a VIP for a moment 😉
WHAT TOWNS ARE IN THE FRENCH RIVIERA?
While planning a trip to Cote d'Azur you should consider visiting: Nice, Cannes and St Tropez – the top 3 destinations on the French Riviera in southern France.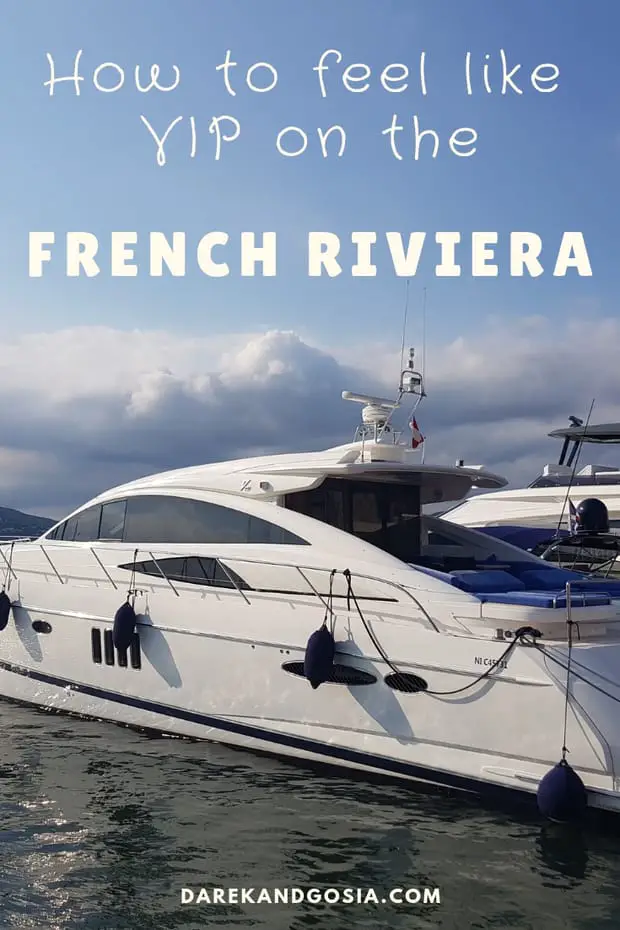 SO, WHAT TO DO ON THE FRENCH RIVIERA IN 4 DAYS?
This is our list of 7 best places to visit in French Riviera:
1. Get caught by a gendarme in St. Tropez
Anyone looking for the best places in French Riviera has to visit St. Tropez! If you are a fan of "The Troops of St. Tropez" comedy film with Louis de Funès you definitely have to visit the Musee de la Gendarmerie et du Cinema.
Otherwise, just spend a couple of hours walking alongside the marina and admire the very expensive yachts – who knows, maybe one day you will own one 😉 But be aware! – the gendarmes from St. Tropez are watching you!
The village itself is very nice, but to be honest, there is not much to do if you are not a rich kid… It's one of the best Cote d'Azur best places to visit… for an afternoon 😉
Would you add St. Tropez to your bucket list in French Riviera? It really is one of the most beautiful towns in Europe.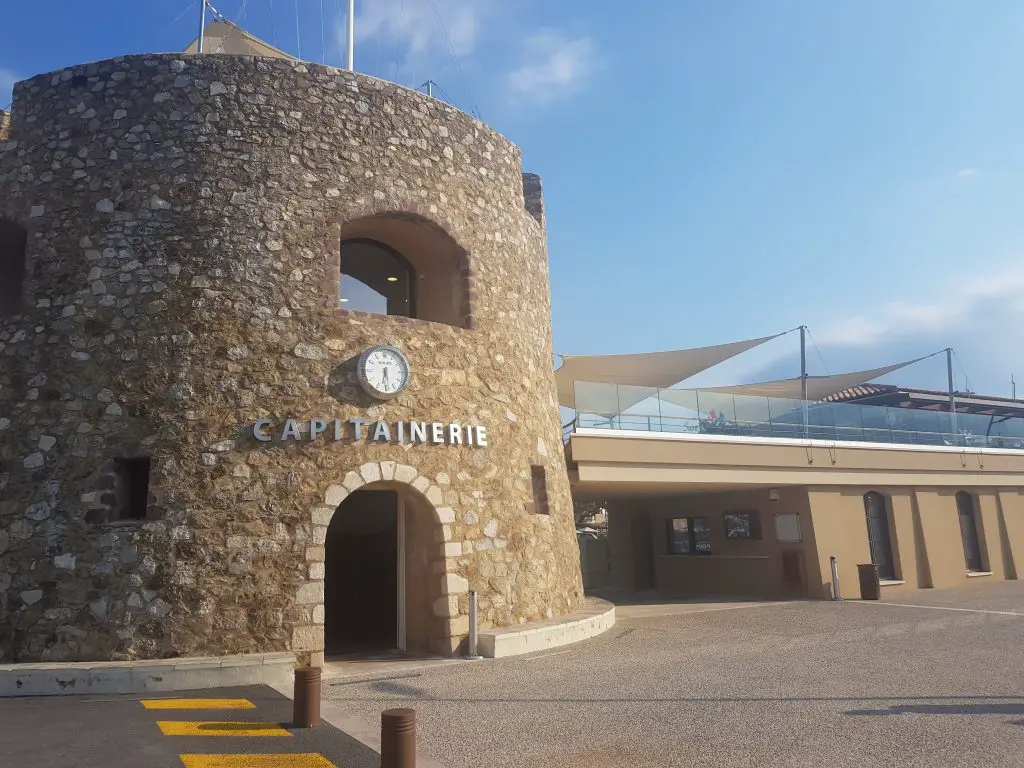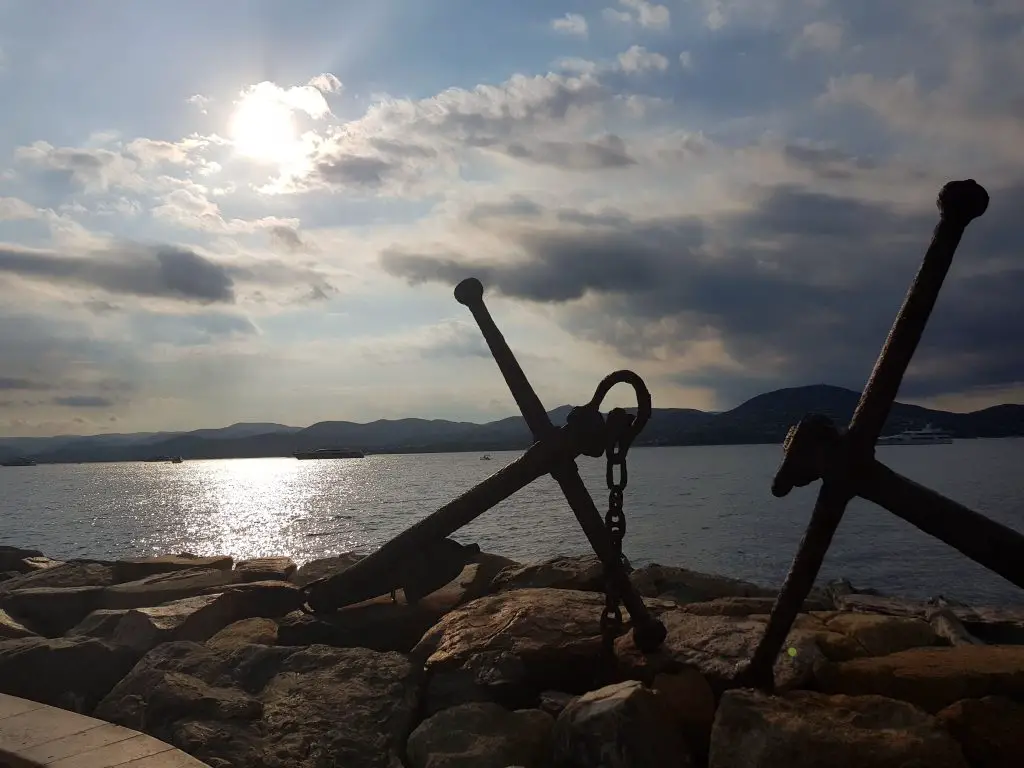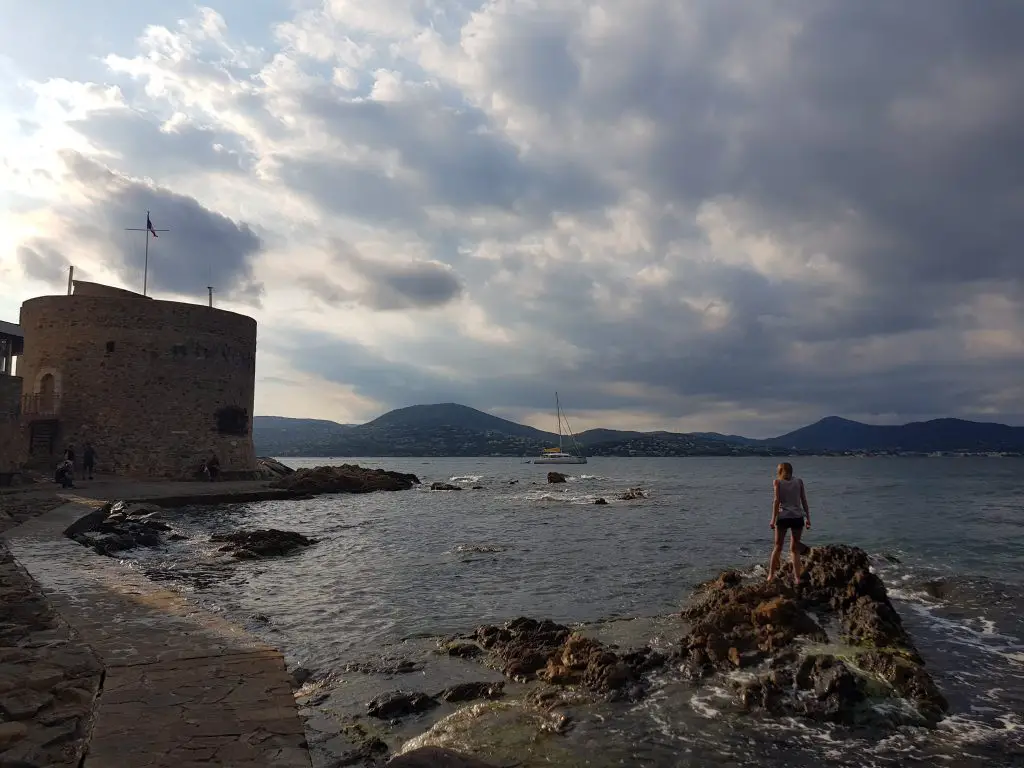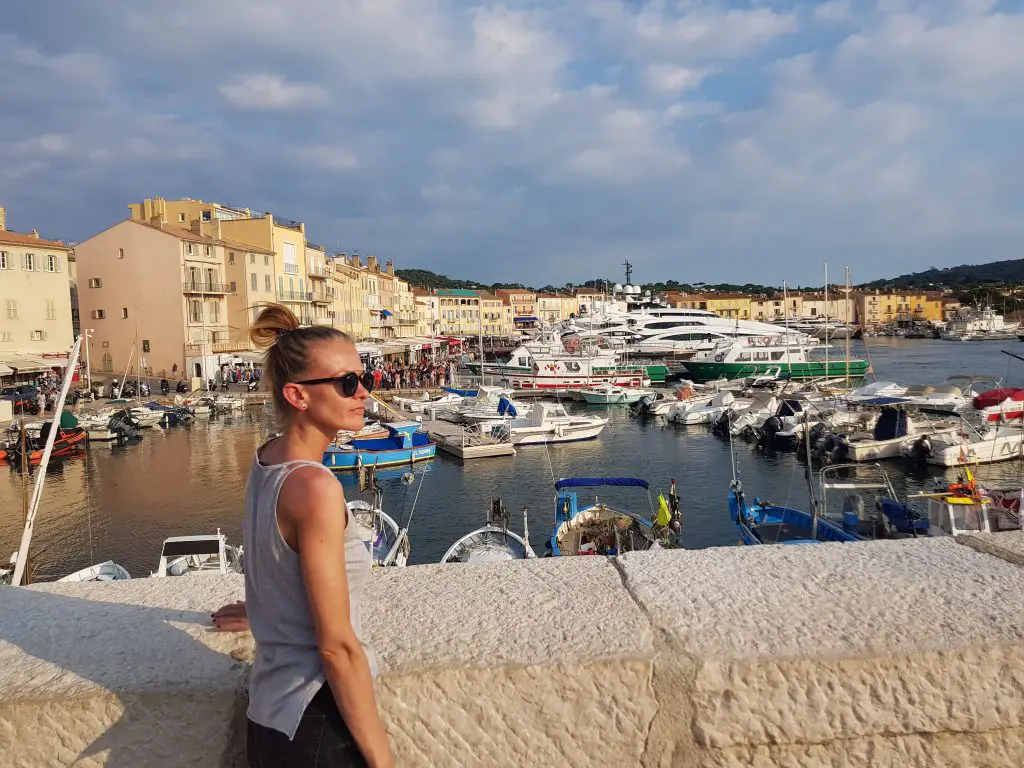 2. Check out if Nice is really nice
One of the top French Riviera attractions! Nice is the capital of the French Riviera and the nearest airport is also located nearby.
If you don't drive, although we highly recommend renting a car, Nice will be the best town to stay in French Riviera. It has a huge selection of affordable hotels – some have even waterfront views!
But you really have to explore the Cote d'Azur – so a car is a must! We have only paid €60 for the whole 4 days trip – a real bargain! 🙂
We absolutely loved this city one of Europe's most romantic cities 🙂
So, what can you do and what are the best places to visit in Nice, France?
– Take a selfie with the #ILoveNICE sigh.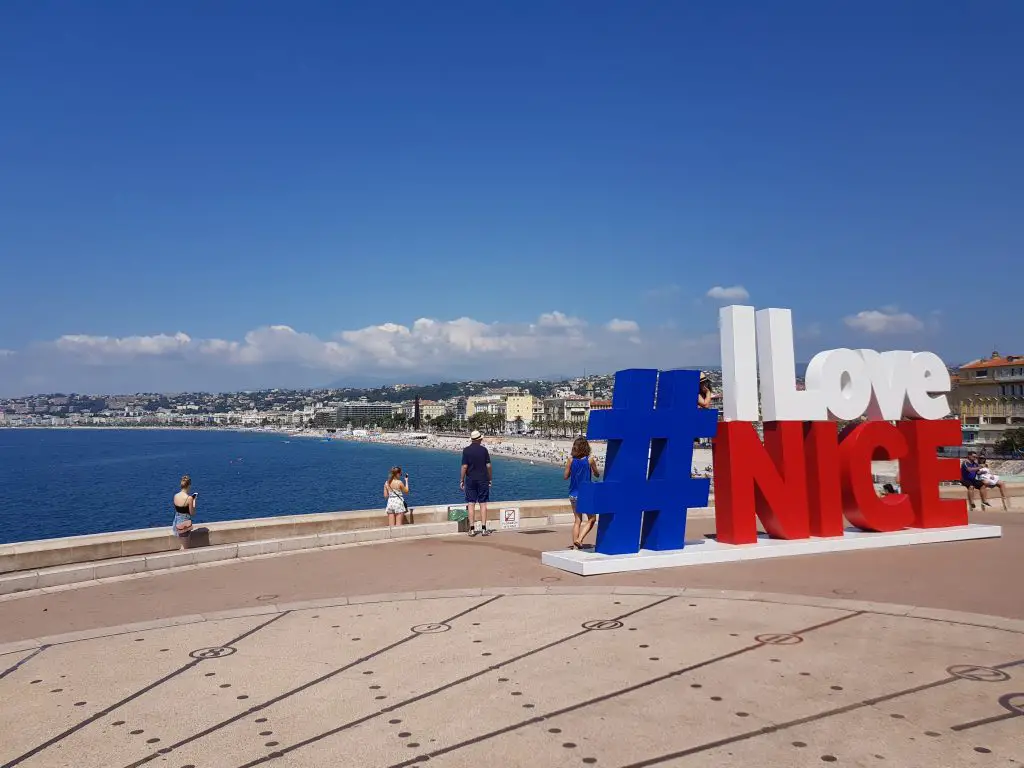 – Take a panoramic picture from the highest point of Castle Hill – one of the best things to do French Riviera!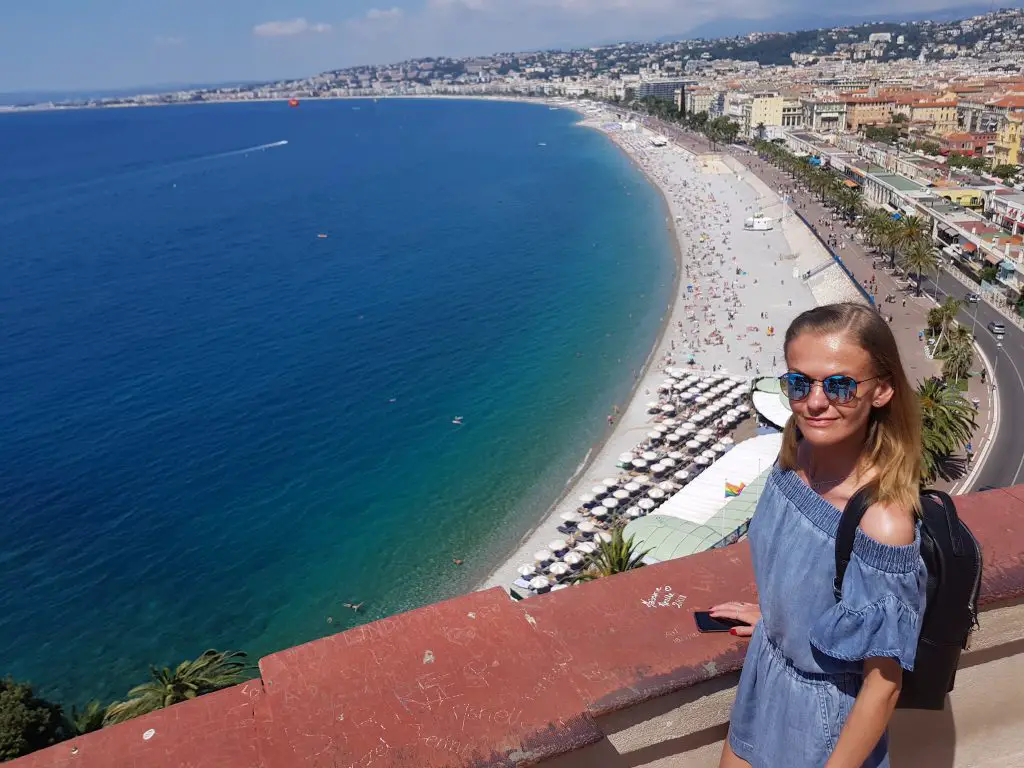 – Have a meal at Vieille Ville – the city's vibrant old town.
France is famous for its French breakfast! Whether you love pastries like pains aux raisins or wonderful buttery croissants there are many cute cafes and small restaurants in the centre of Nice where you can find the best of French food.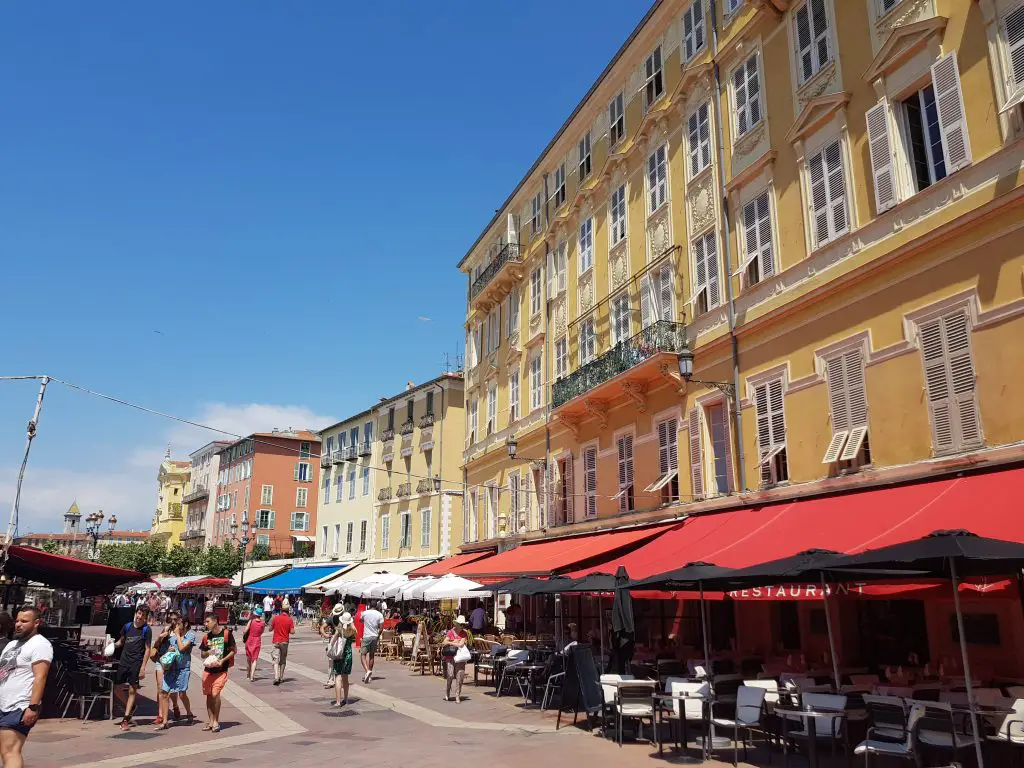 – Visit Gelateria AZZURRO – who doesn't like delicious ice-creams? 😉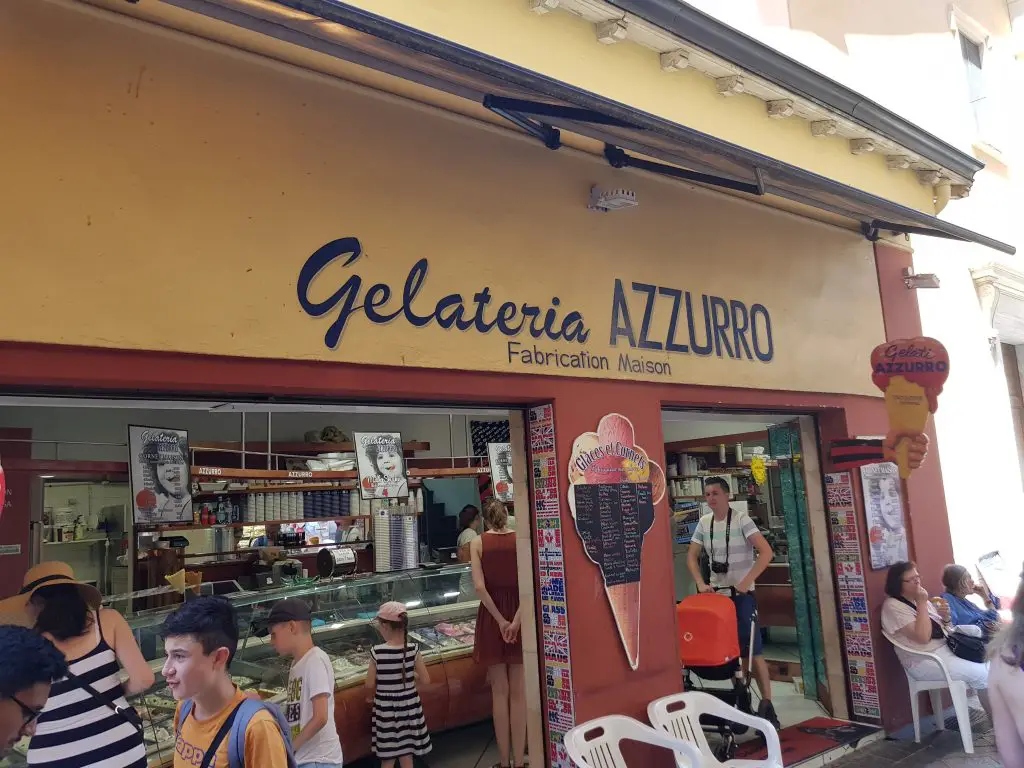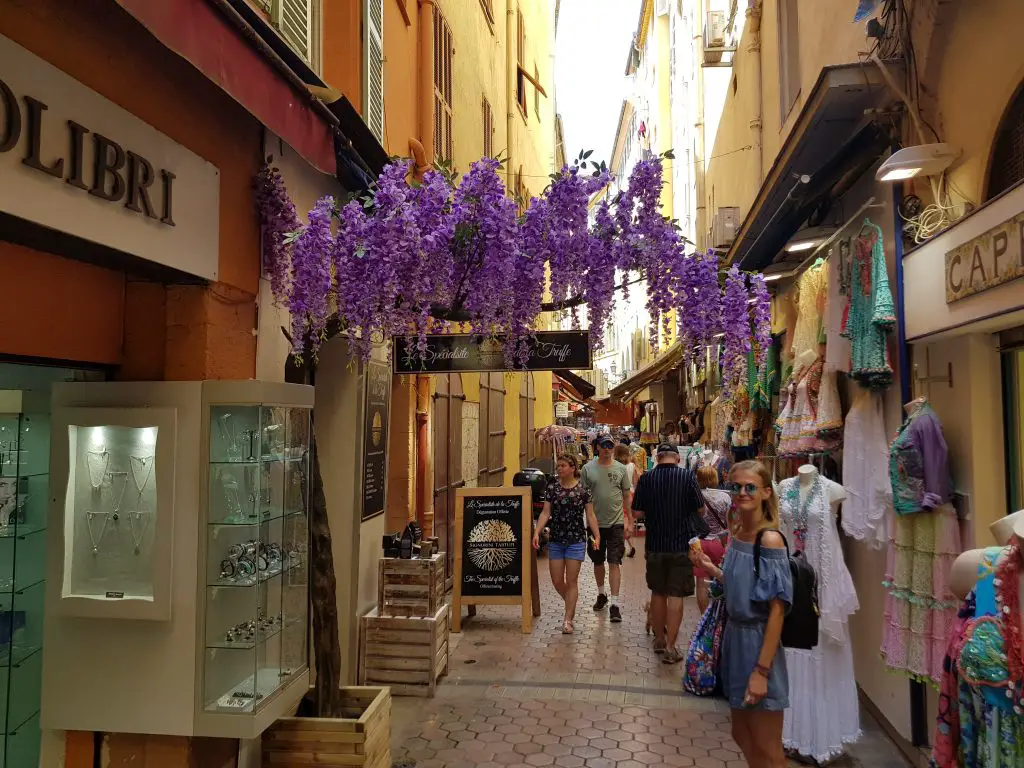 – Get lost in the tiny streets of old town.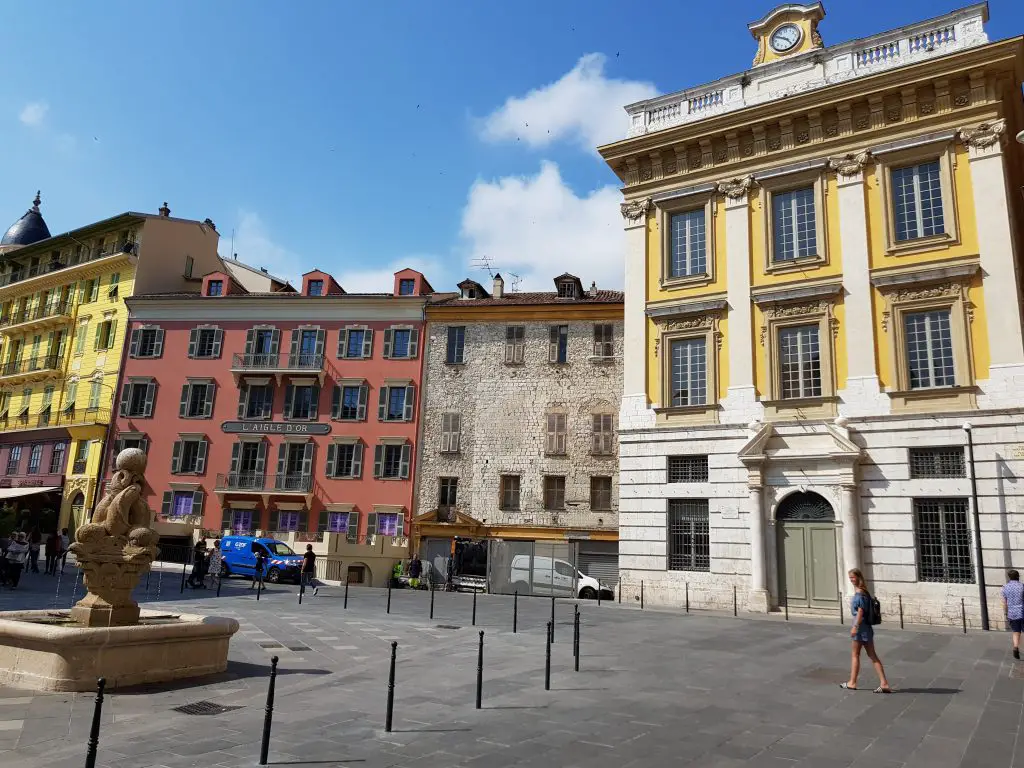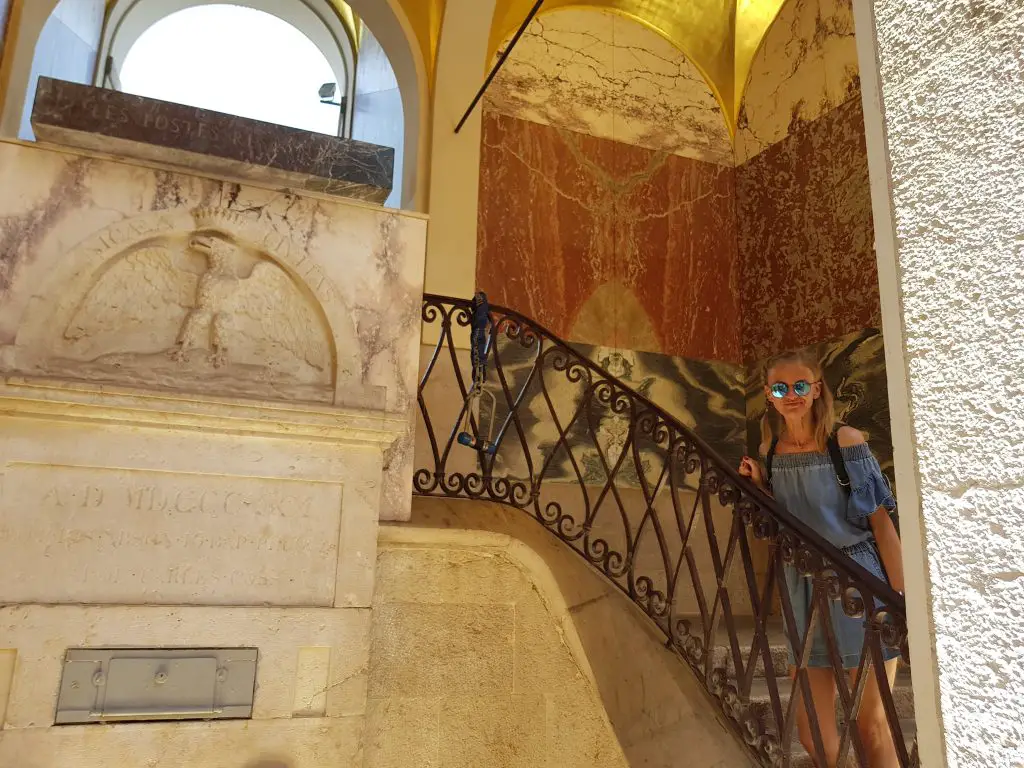 – Visit Place Massena.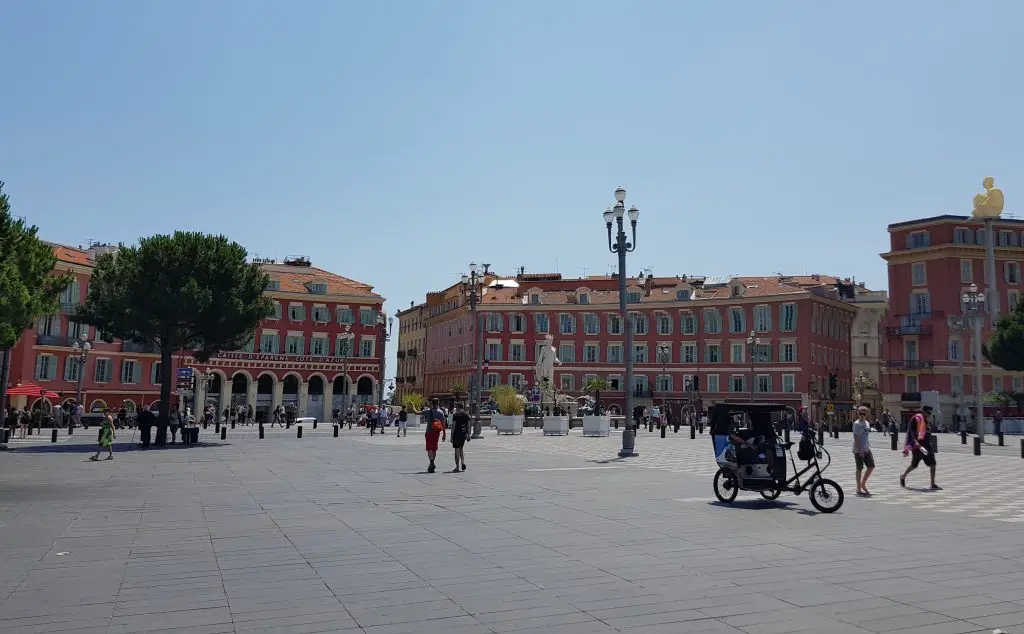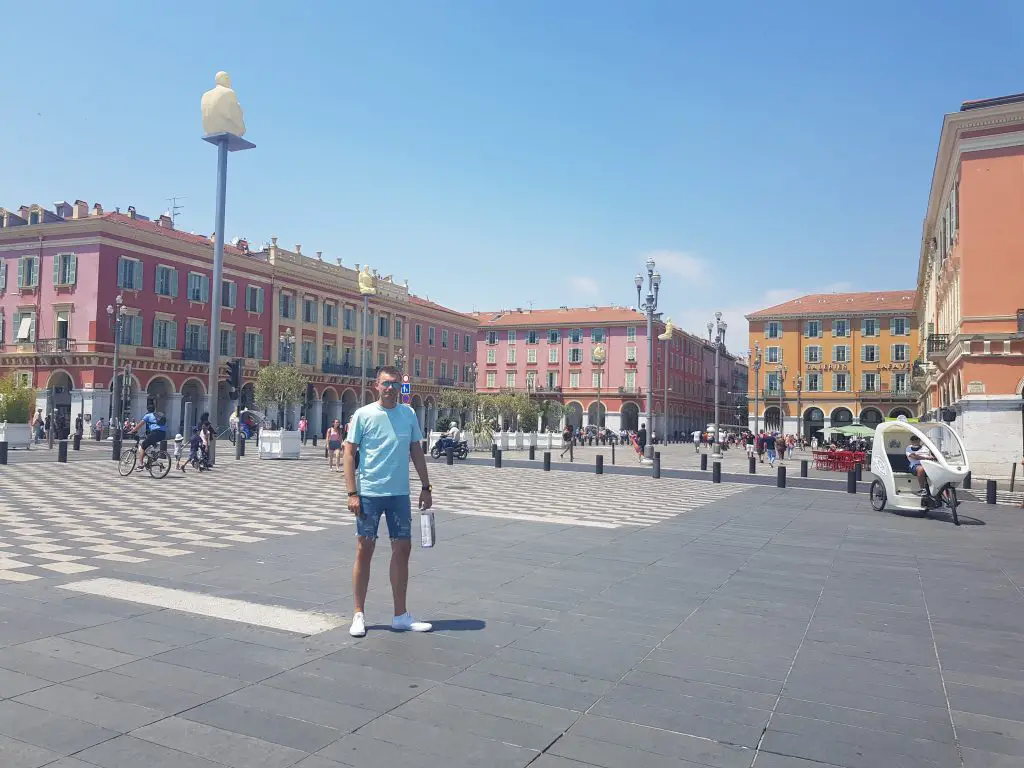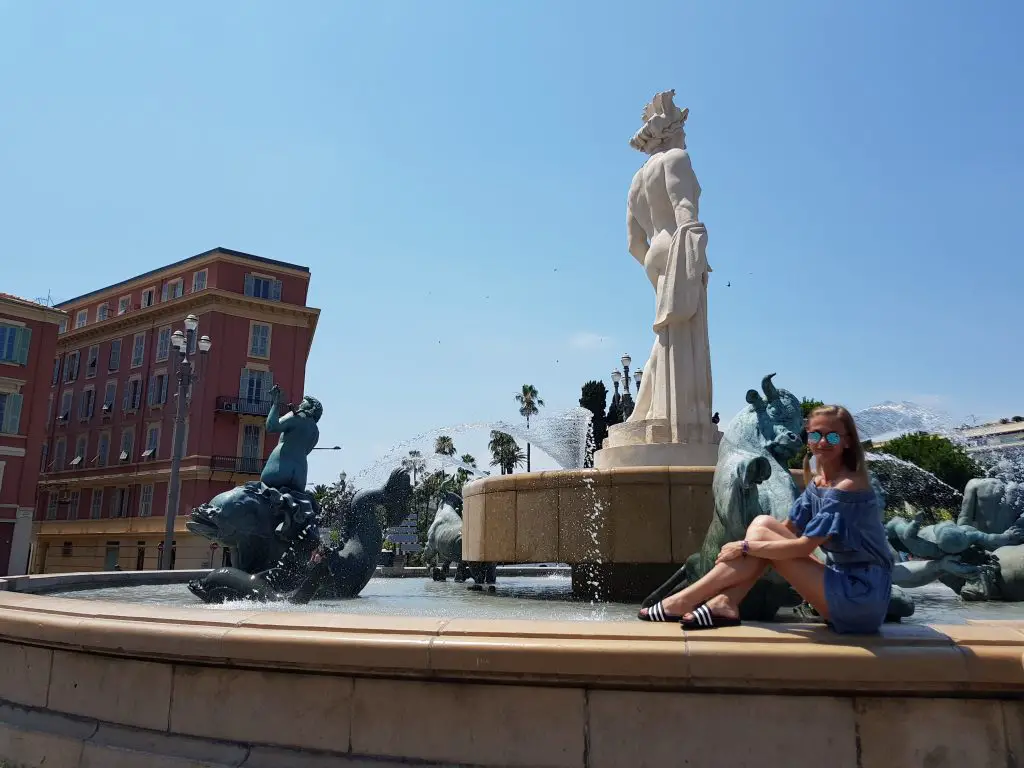 – Take a long walk on the Promenade des Anglais – the best promenade in France!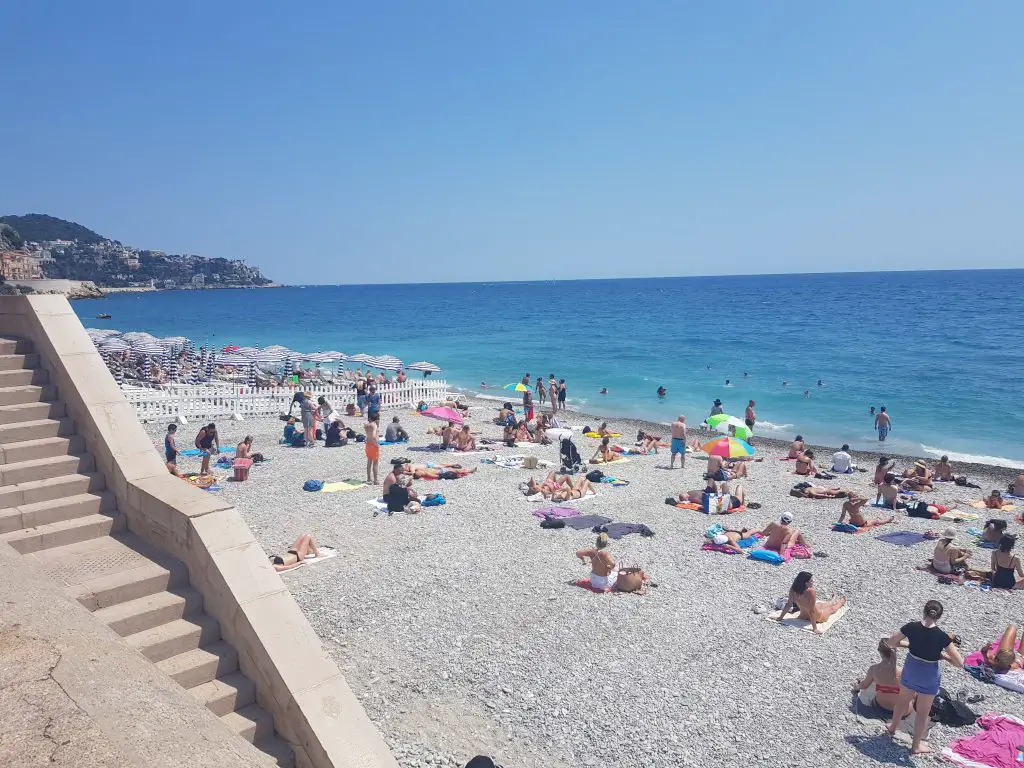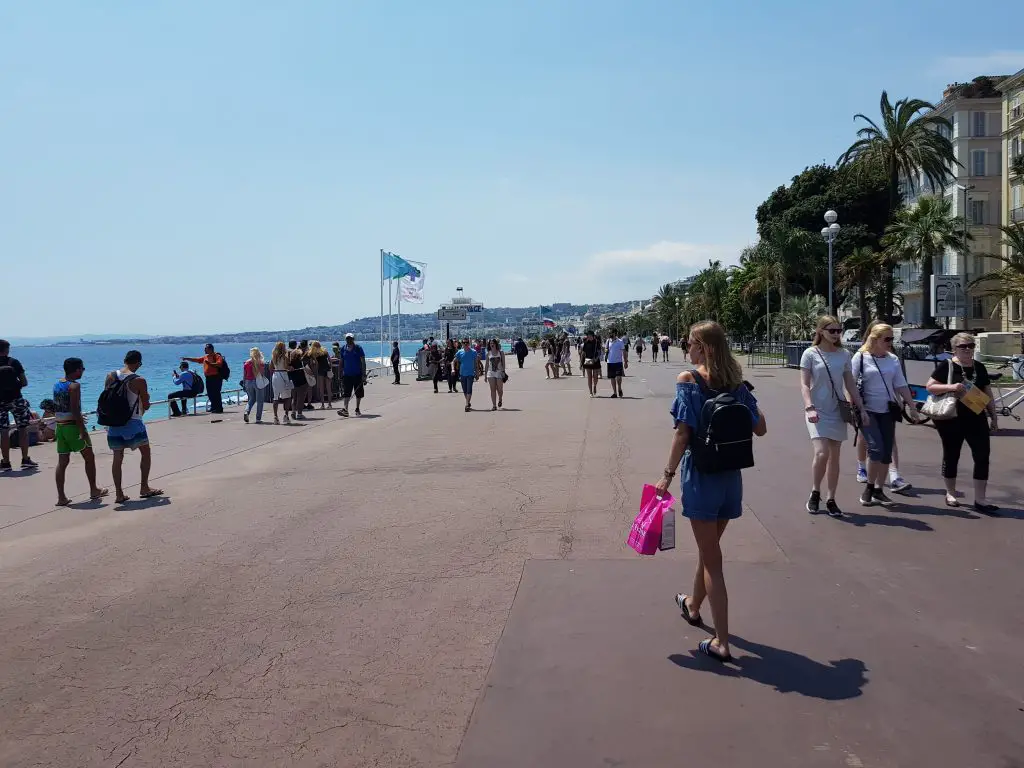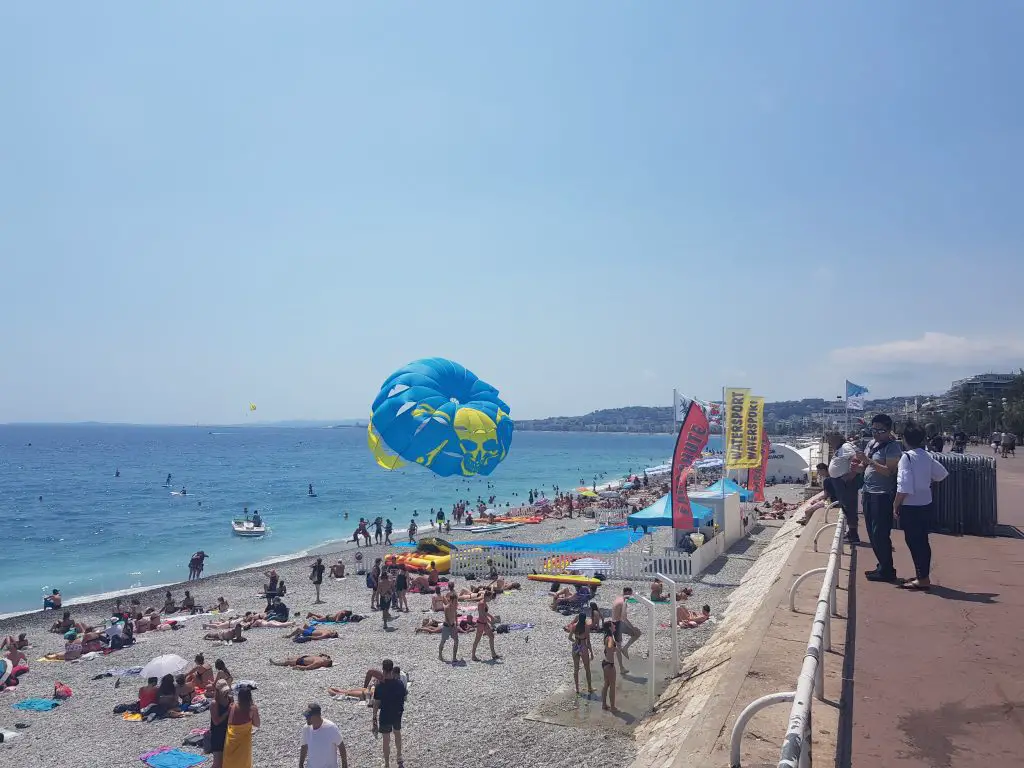 Have more time on the French Riviera? Try one of the great day trips from Nice to Italy – you will love all of them! 🙂
3. Visit Cannes to see if your fist is bigger than Rocky's
Yes, Cannes is mostly famed for its international film festival. I guess everybody has seen that red carpet on TV, right? 😉
But I always wanted to know if Rocky's fist was really that massive, as I remembered from the movie. I used to love watching Rocky as a kid 🙂 And Balboa was kind of hero from my childhood. So, you can only imagine how disappointed I was, when I found out that his fist was not that big! I fact, it was the same size as mines… Hmmm, so maybe I could play in the next Rocky movie…? 😉
Going back to the main topic – Cannes – make sure you take a walk to Church of Our Lady of Esperance. There is a phenomenal panorama view of the whole harbour.
After the little walk go to Promenade de la Croisette where you will see the famous red carpet and will be jealous of all the rich people driving those amazing cars 😉
But hey! Cannes is for everyone. Just buy a baguette and spend some time at the main beach – this is one of the best things to do in French Riviera – Cote d'Azur!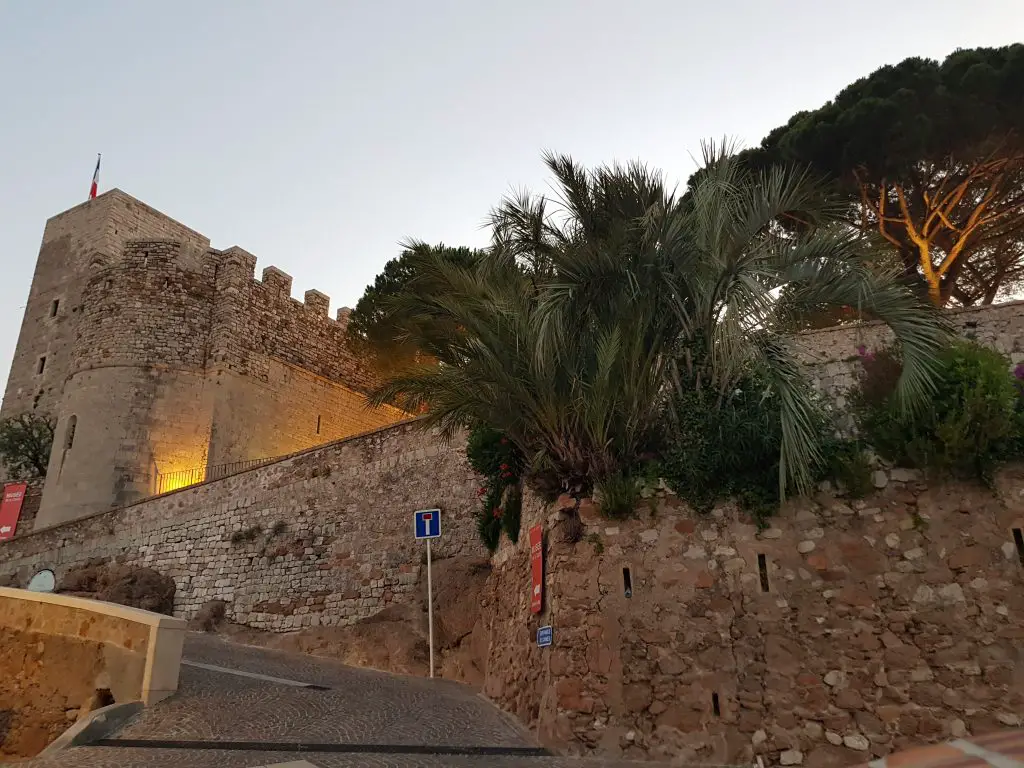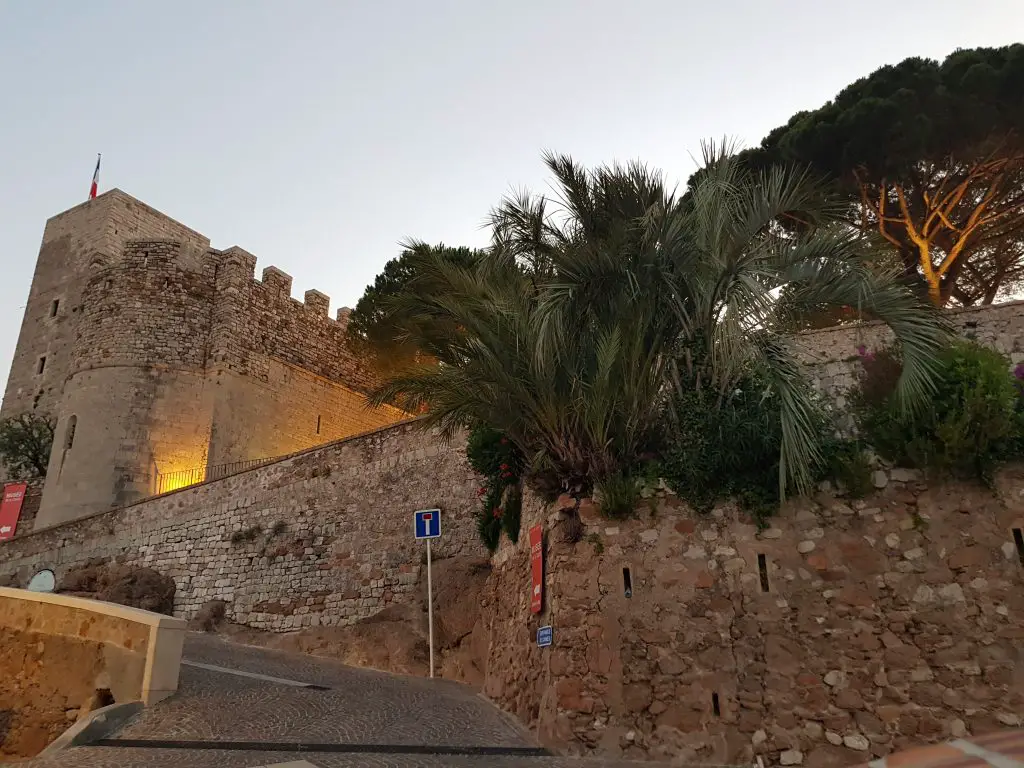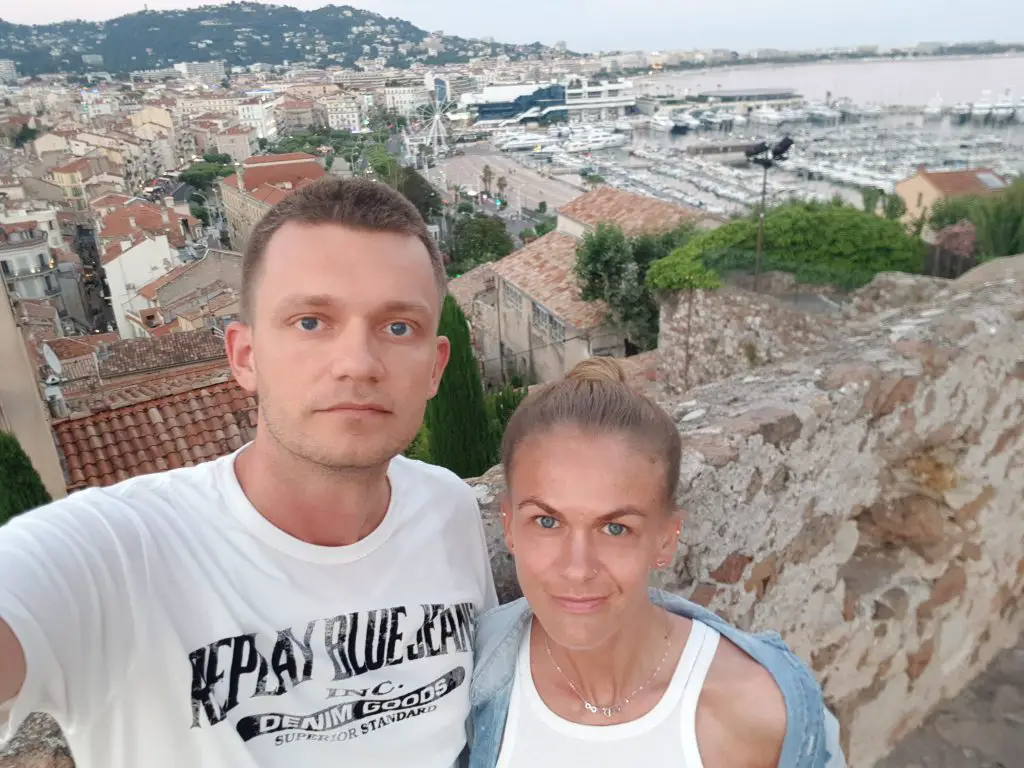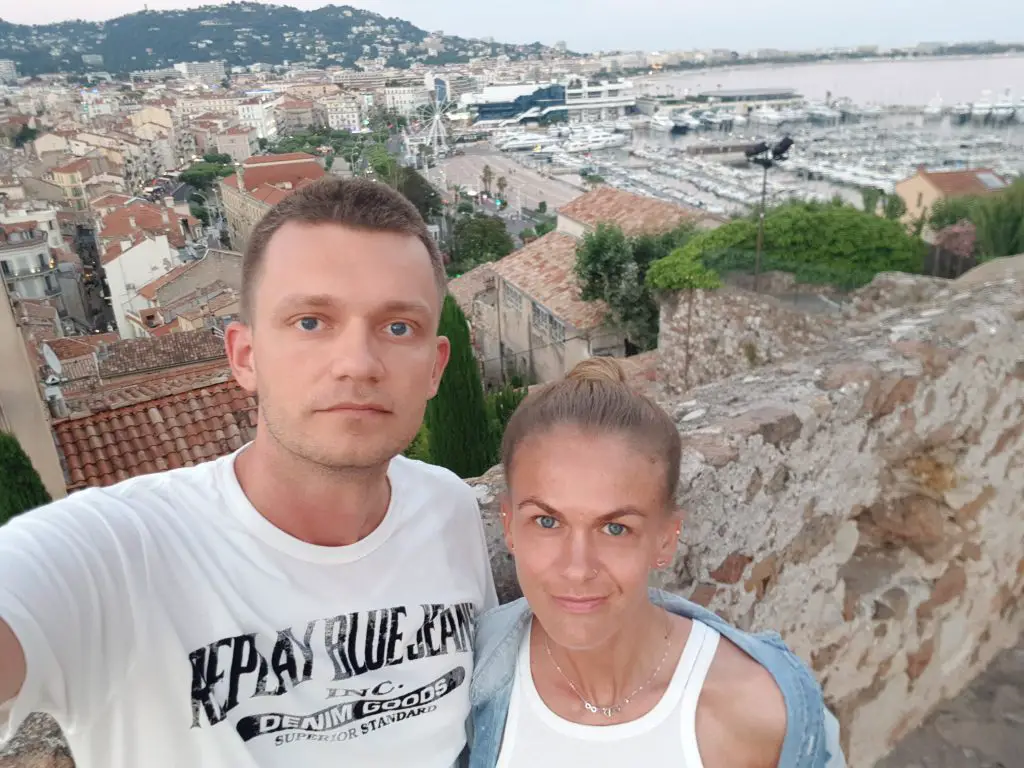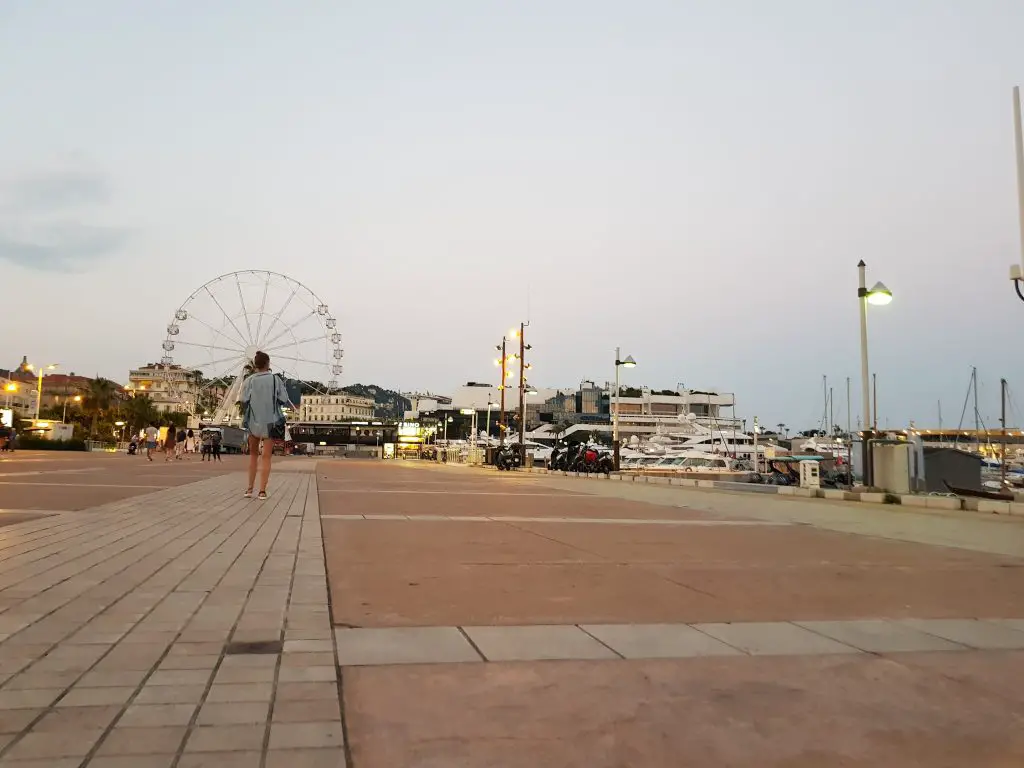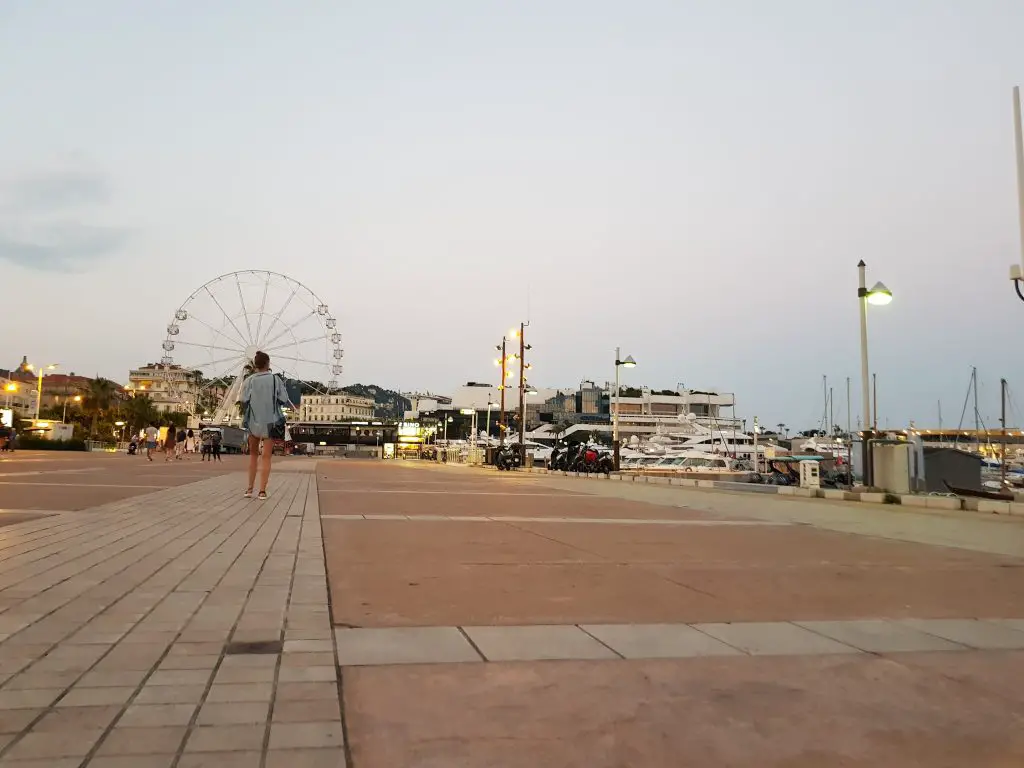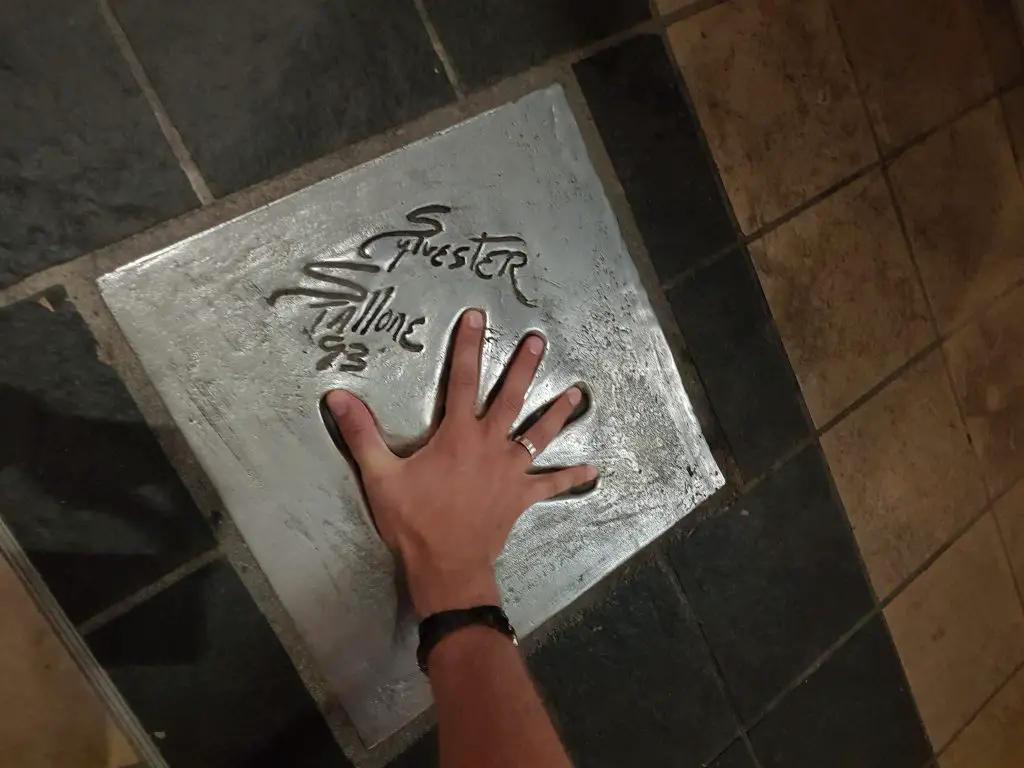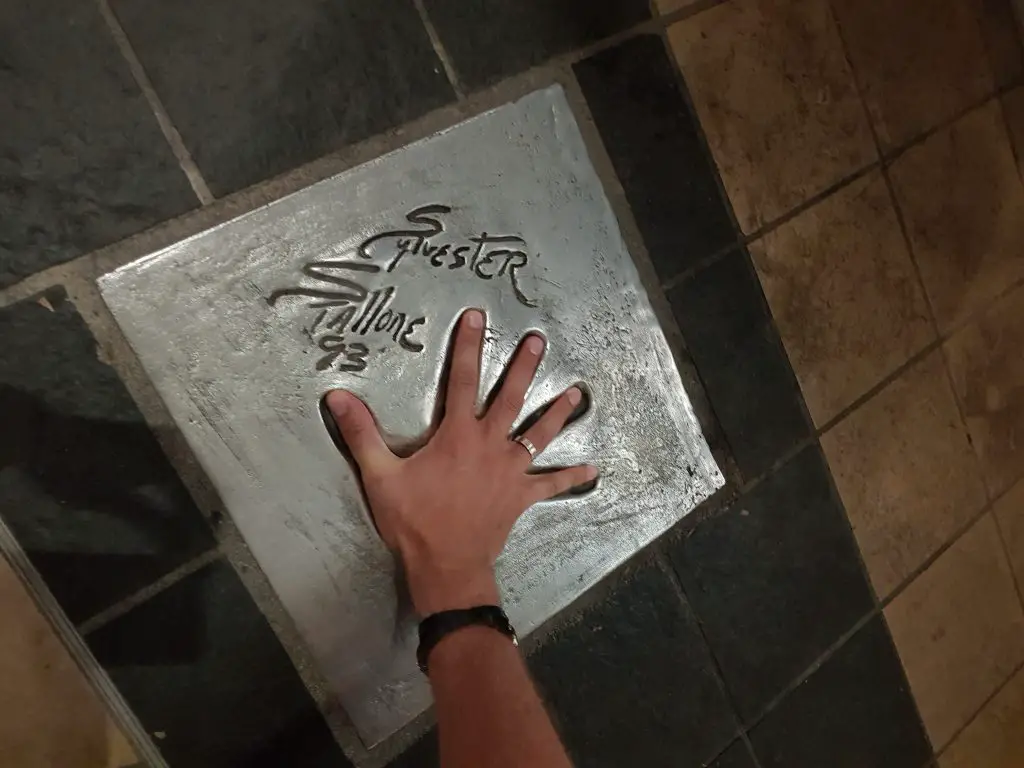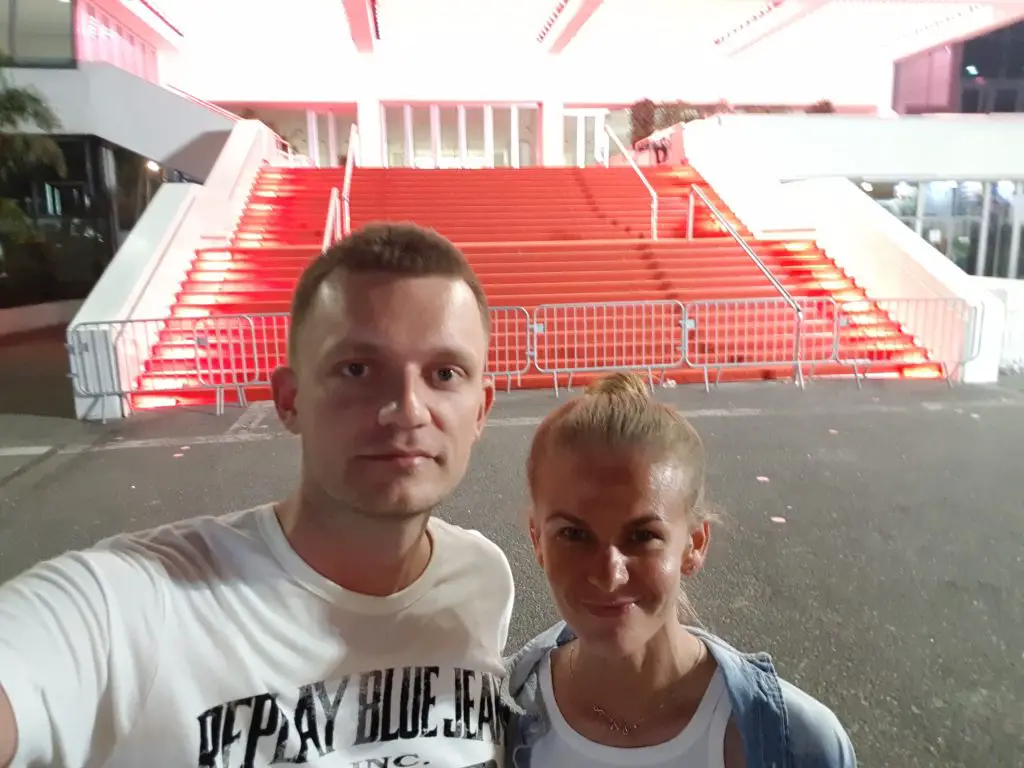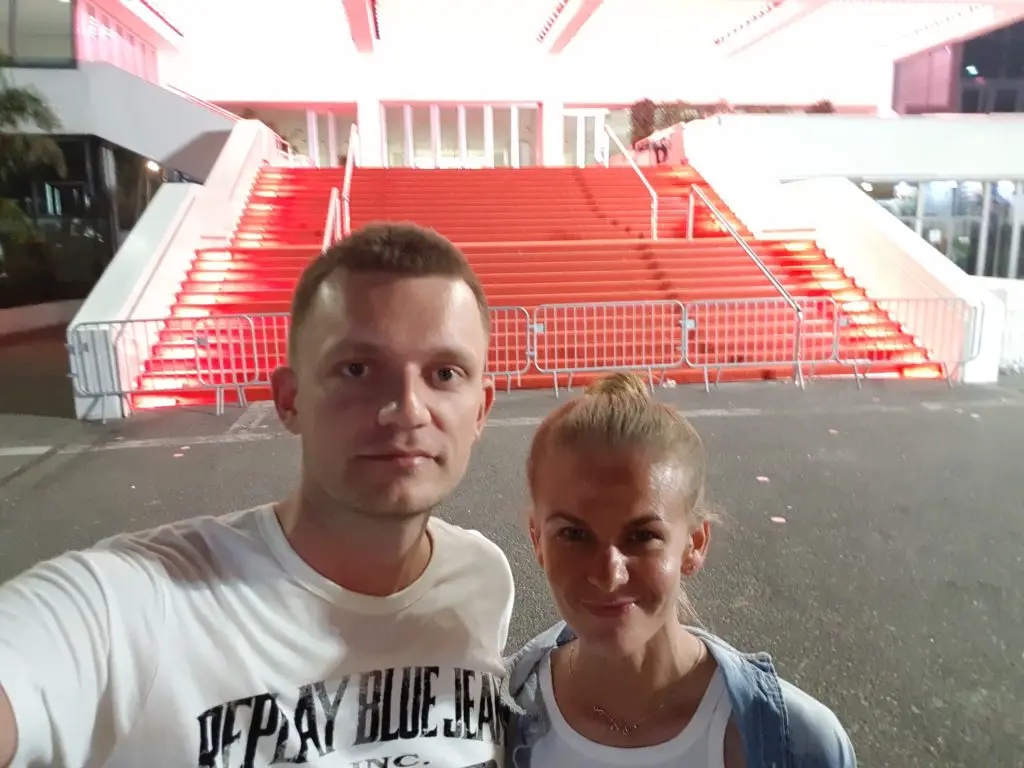 4. Swim in the turquoise water of Plage de l'Escalet
Plage de l'Escalet is definitely one of the best secluded beaches on Cote d'Azur – it's a little treasure! Would you say, it's one of the best things to do in the French Riviera?
There are no beach clubs or loud music – if you are a party person, this beach is not a place for you 😉
There are a couple of little snack bars just off the beach. Parking is a stone's throw away at around 6 euros for the full day – so you can easily plan to spend a whole day there.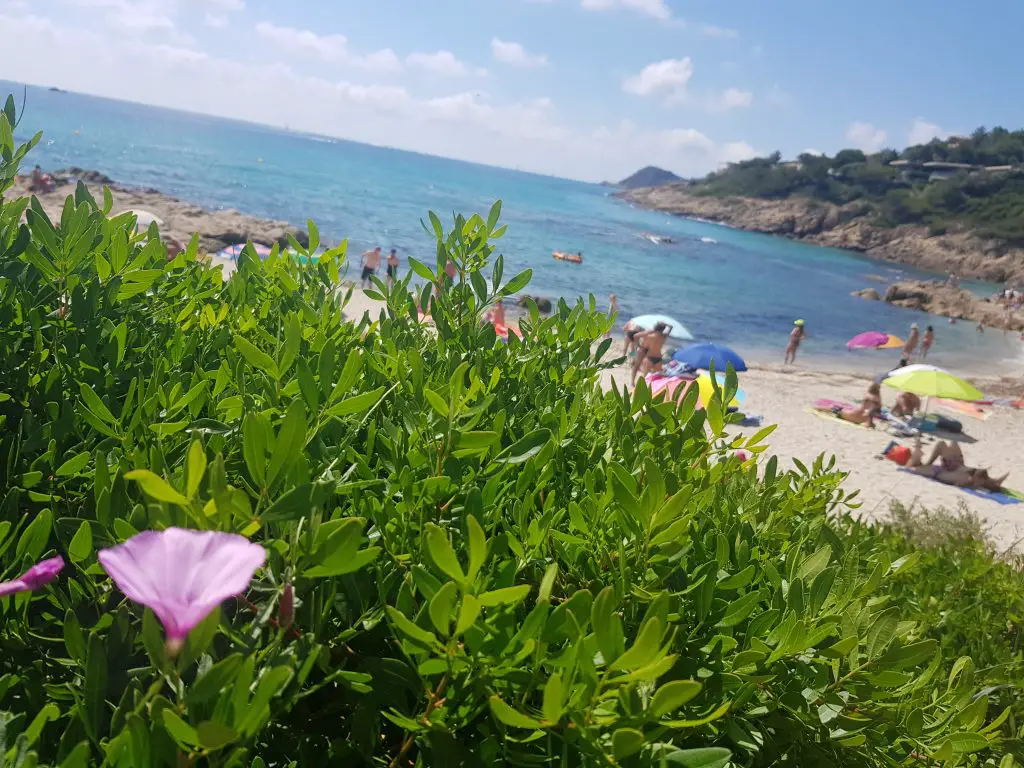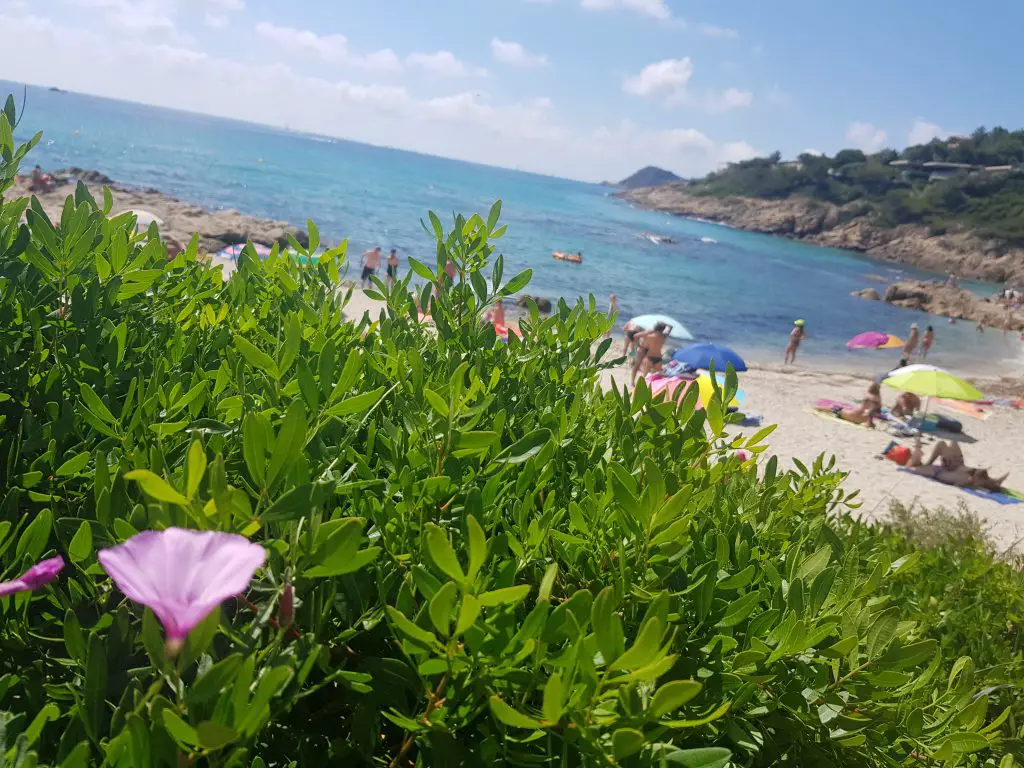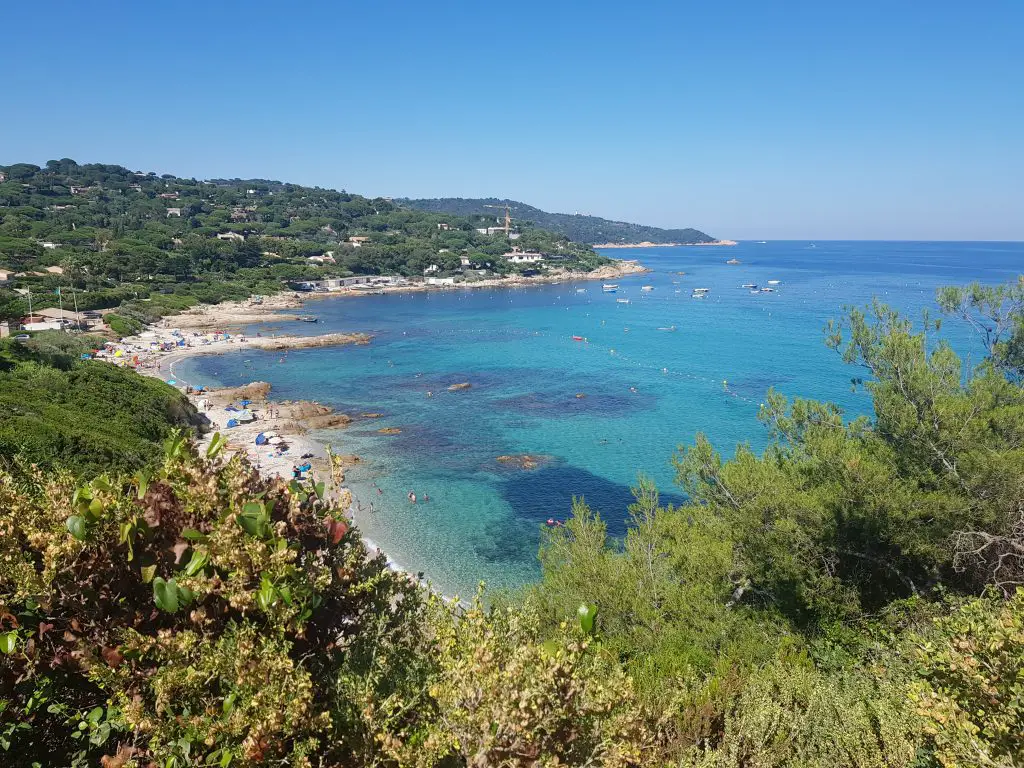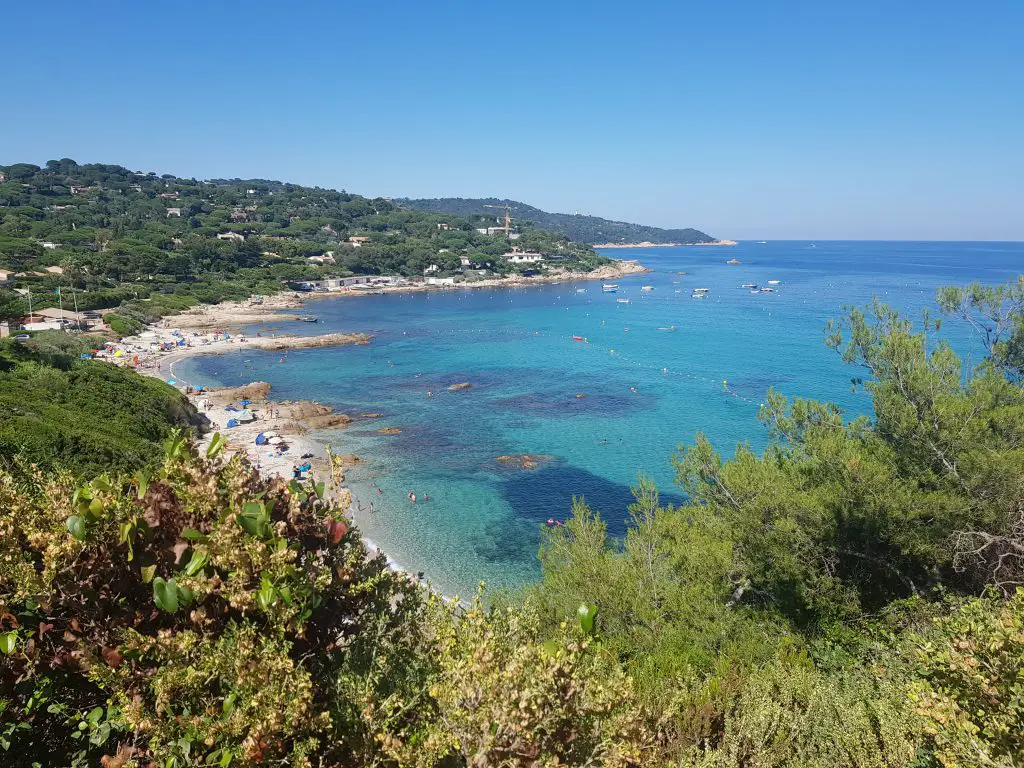 5. Feel like a VIP at Plage de Pampelone
Best best places to visit French Riviera? The five kilometres long sandy beach, called Pampelonne, is located not far from Saint-Tropez – and boy! It's extremely popular!
Wondering what makes it so special?
Well, say thanks to Brigitte Bardot, who in the 1950s, presented her charms while recording a movie there.
The film industry has promoted this beach so that numerous clubs have started forming at its shore, of which the most famous is Club 55, where celebrities from all over the world are increasingly willing to spend their time (and money).
Currently, the beach is also visited by well-known personalities, as well as by the rich who moor their yachts nearby – we could only see the yachts… who knows, maybe we will own one of them one day 😉 We would definitely invite you on board! 🙂
Who wouldn't like to feel like a VIP for a moment?
We thought we were going to give it a try 😉 and… we paid €42 EUR for sunbeds!
I know! Crazy!
Especially that beach does not feel very luxury and the good news is that most of it is FREE and available to everyone.
But hey, with a nice tan and €42 EUR less in the pocket it was still worth to visit Plage de Pampelone as it's one of the best places to visit Cote d'Azur!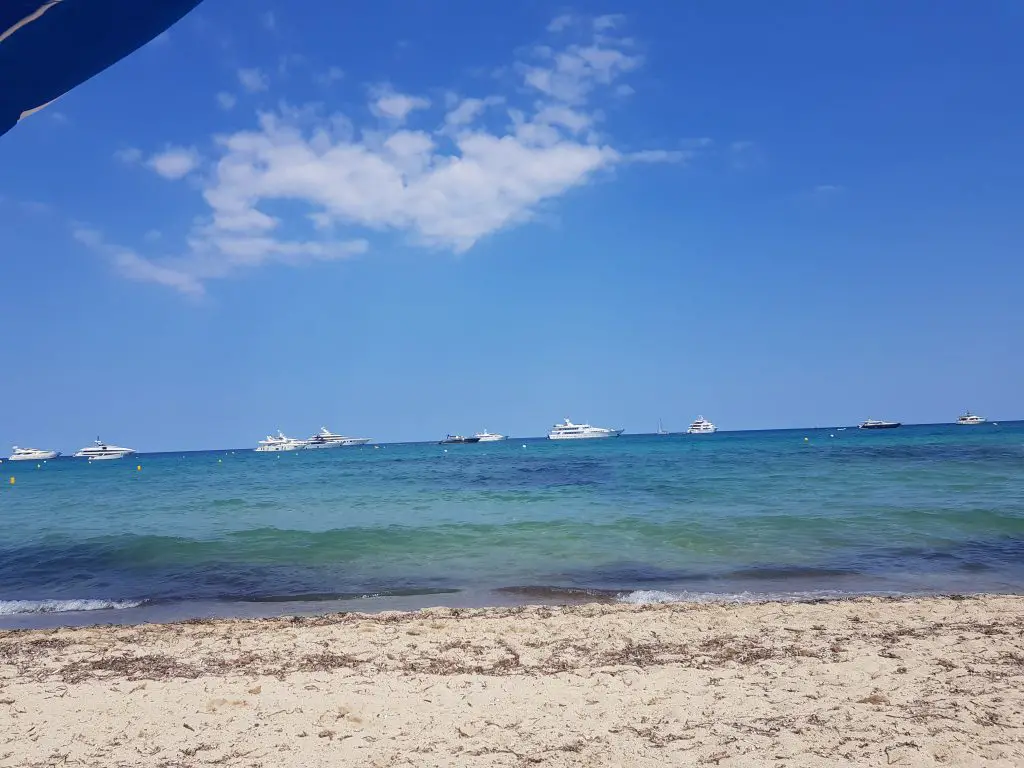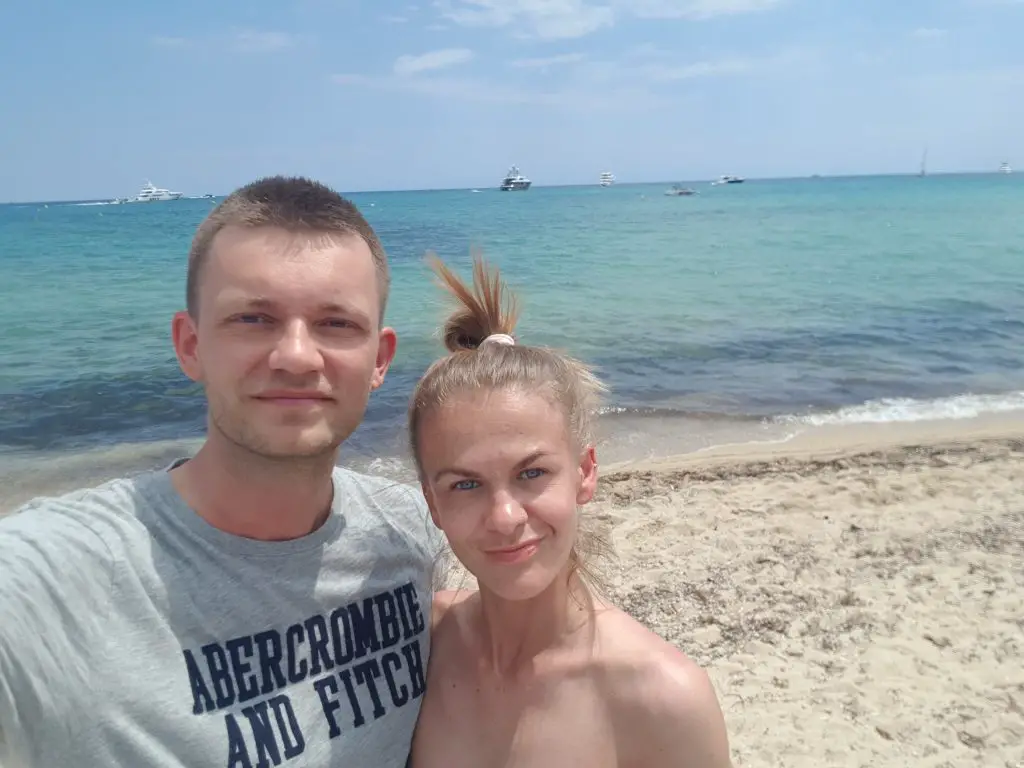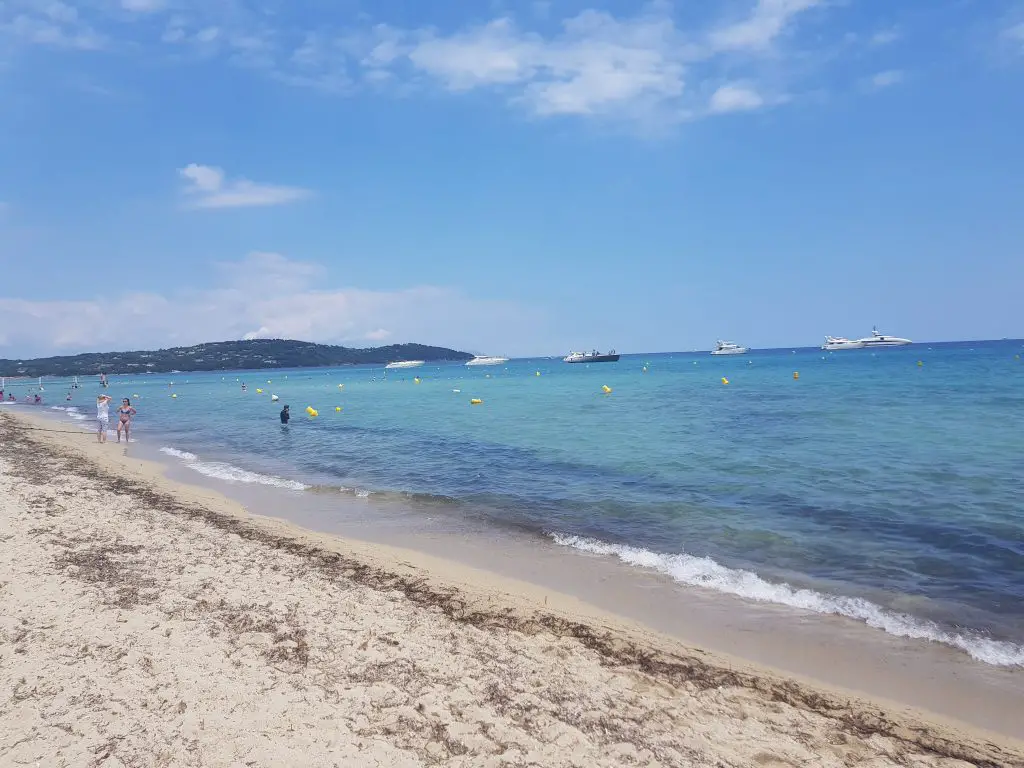 6. Go kayaking the Gorges du Verdon
Top Cote d'Azur places to visit? Ahh… the Cote d'Azur… = the beauty in the pure form! 🙂
Therefore, if you are lucky to visit the south of France, make sure you have the Verdon Canyon on your bucket list!
It's located less than 80 km from Cannes and it's definitely the place to see on the Cote d'Azur.
Verdon is one of the deepest canyons in Europe and has amazing colour of the water. Yes, it really looks like on our pictures below! 🙂
Just book a canoe or a water bike for an hour and admire the canyon from water level – just breathtaking!
Don't miss the opportunity to see this miracle of mother nature – one of the most unique landscapes in Europe!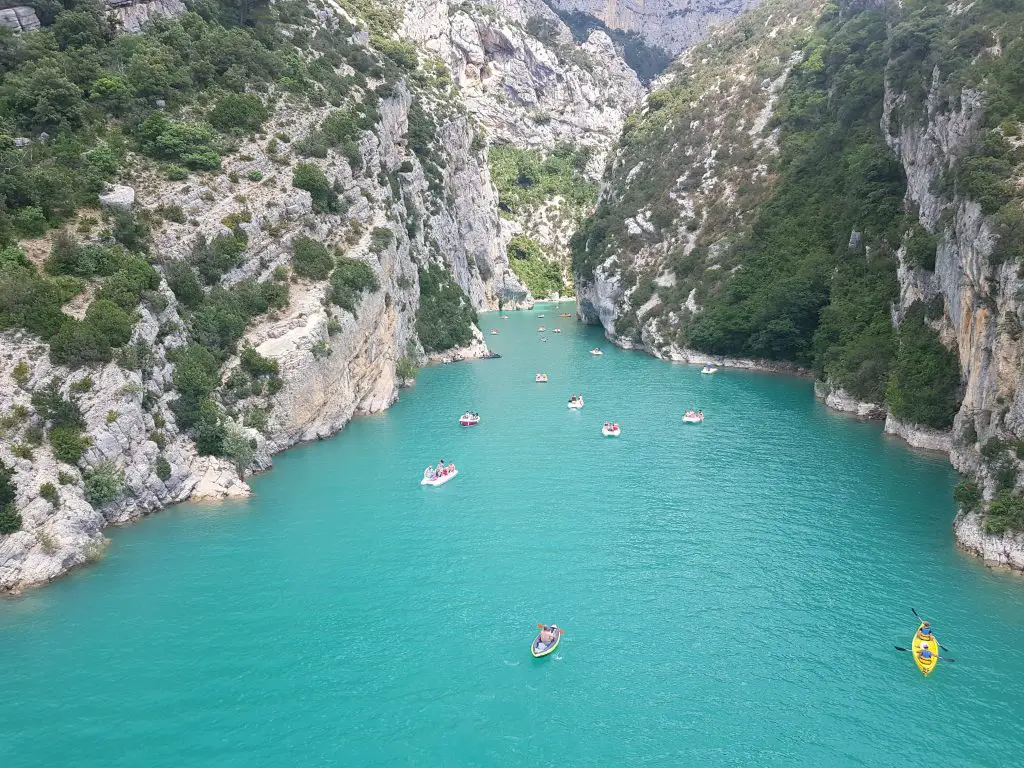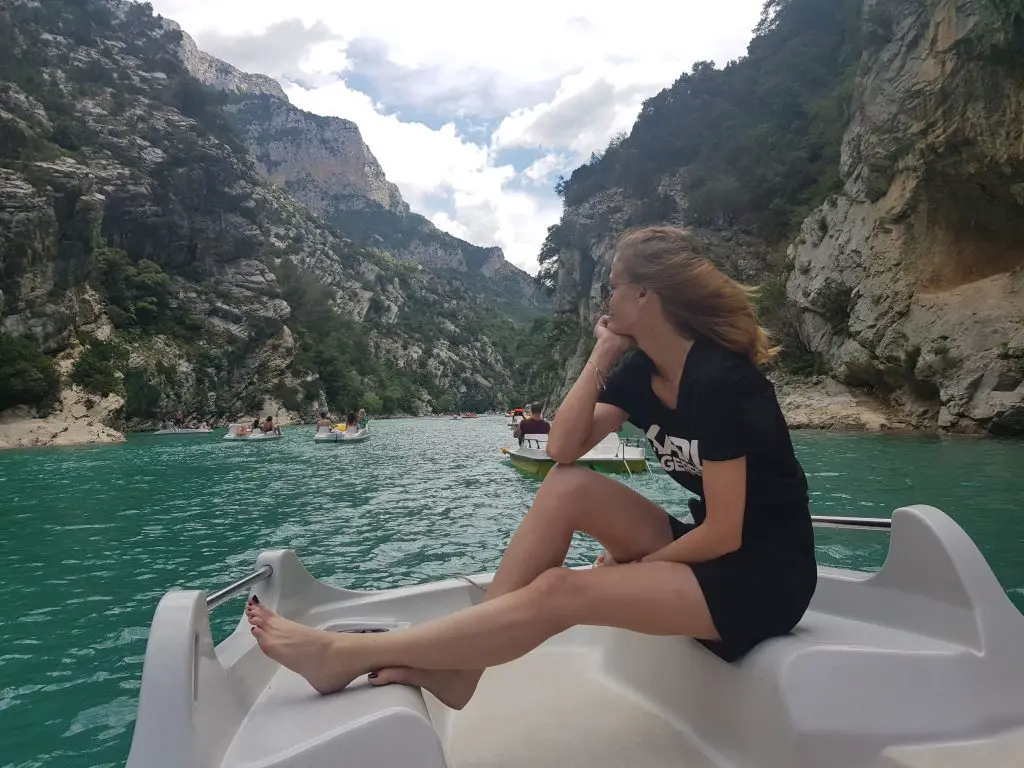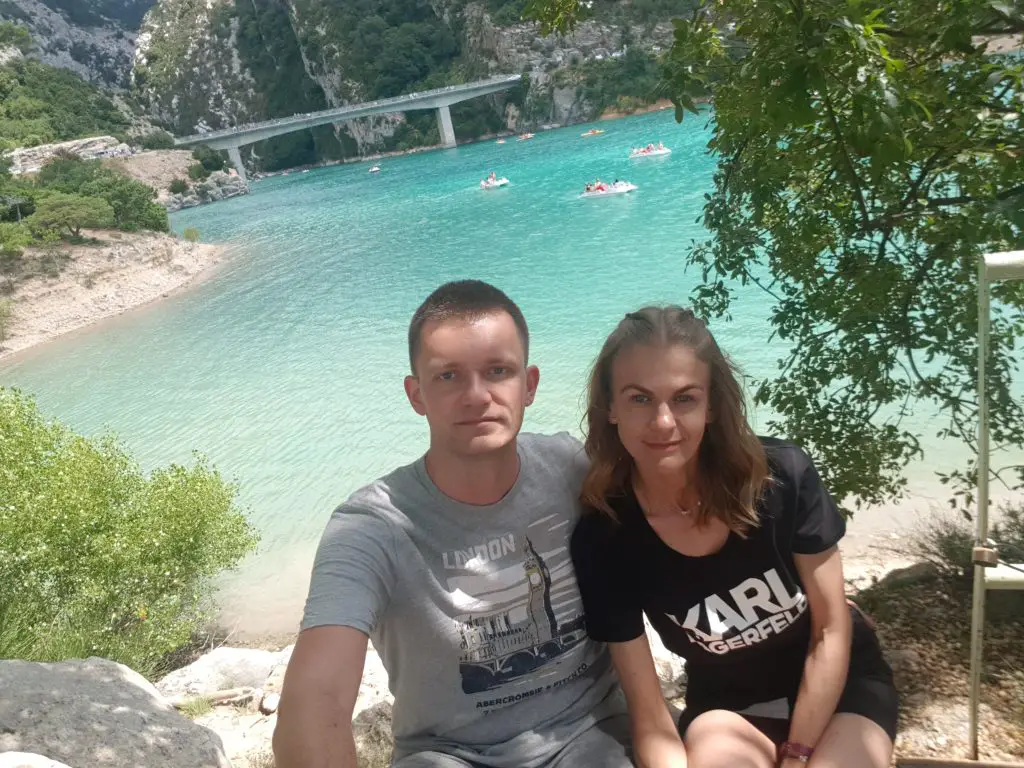 Read also: Visiting Verdon Gorge France – Top tips to French Grand Canyon!
7. Catch the smell of lavender fields in Valensole
Probably one of the best places to visit in the French Riviera. The blooming Provencal fields have an intense purple colour – yes! Due to lavender of course 🙂
How to get to the nearest lavender fields from Nice?
We have combined the trip with visiting Verdon Gorge as you can find the fields not that far from there. We would recommend driving towards Valensole – but honestly, all you have to do is just drive around and you will see many bigger and smaller plantations.
But when does lavender bloom?
The best time to go to Province to see lavender in blooms will be the second half of June to mid-July.
It's definitely worth to keep that in mind while planning a stay in Provence!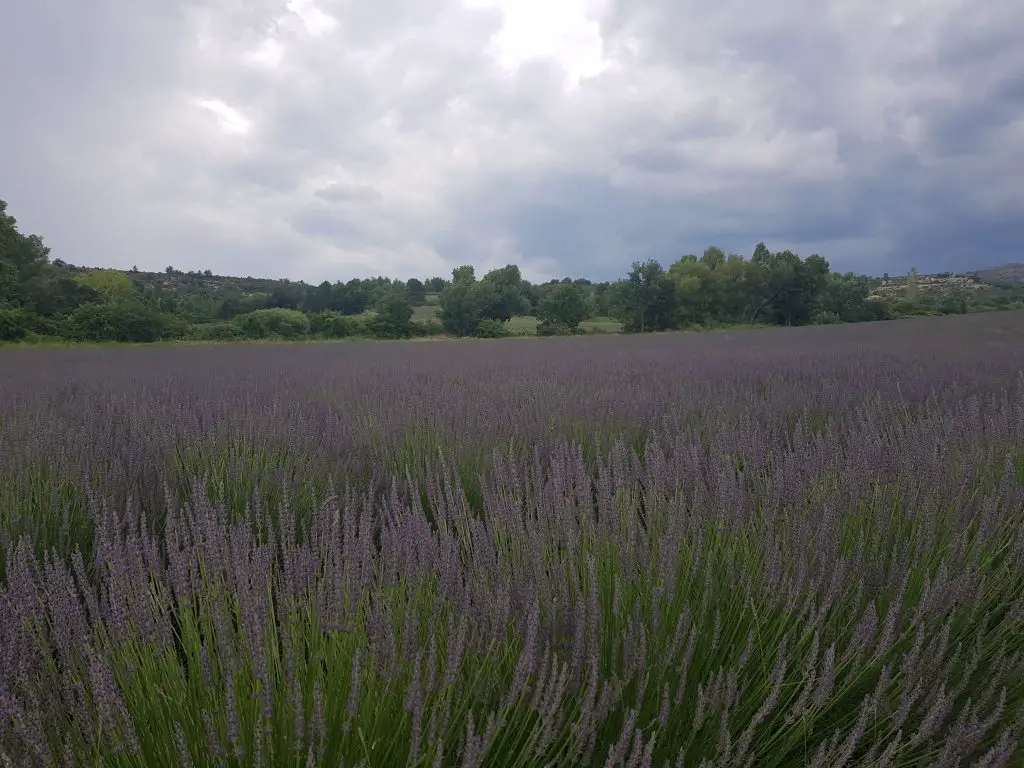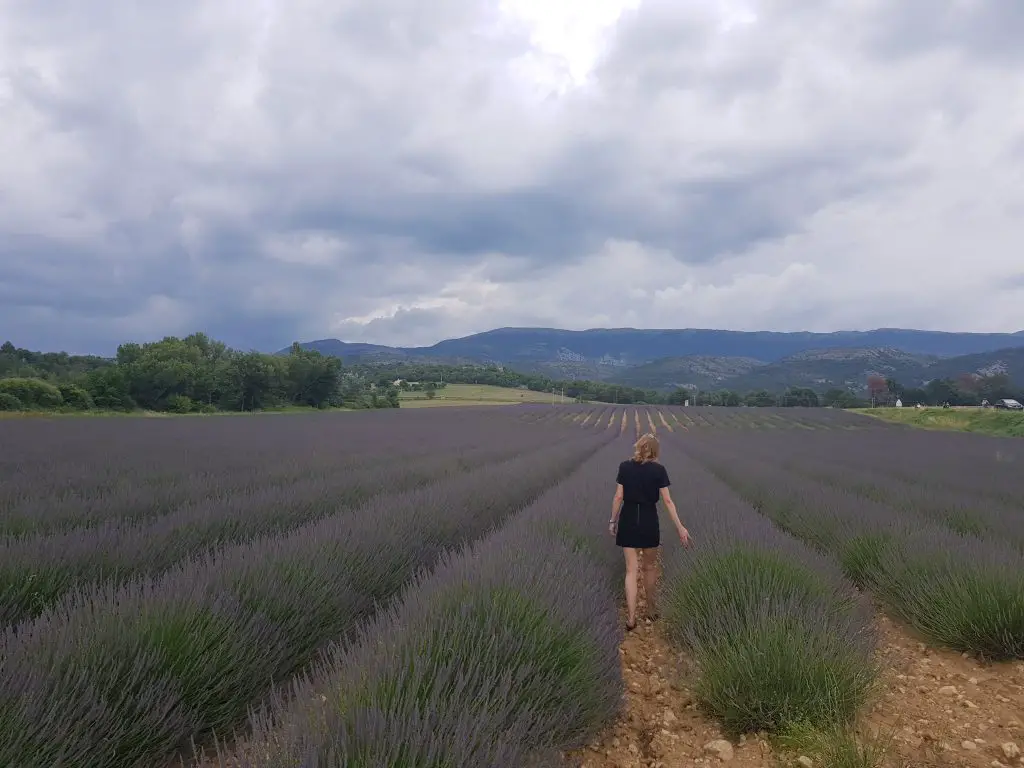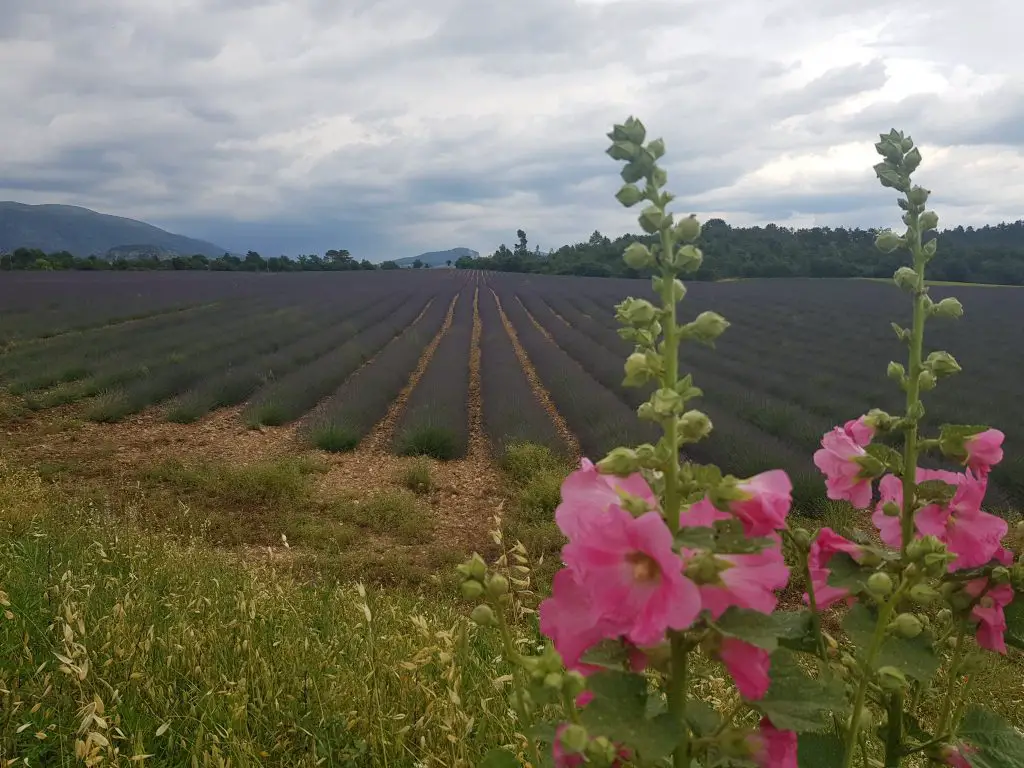 Best places to stay French Riviera?
Best places to stay in French Riviera? There is no shortage of amazing places to stay during your holiday on the French Riviera. Please see below some of the TOP hotels we have selected for you:
"This hotel offers an outdoor pool, a terrace and a garden, just 0.9 mi from the beach. Comfort Suites Cannes Mandelieu is a 15-minute drive from central Cannes and proposes modern self-catering studios."
"The hotel is around 3.7 miles from Marineland Antibes, a 9-minute walk from Albert Camus Multi-Media Library Antibes and 0.9 miles from Salis Beach. The property provides a 24-hour front desk, a shared lounge and luggage storage for guests."
Need more inspiration? Find a hotel on the French Riviera.
Where did we stay on the French Riviera?
We have stayed in B&B La Palatine – make sure you search for it at Booking.com – they are often fully booked.
We really liked the B&B and the owner was very nice but… she didn't speak English at all…
And as my French is very fluent 😉 – in fact, the only sentence I can say is "Je m'appelle Claude" (yes! I was much better pupil than Joey!) you can only imagine how fun it was to communicate with the host 😀
Well, Google translator was very helpful!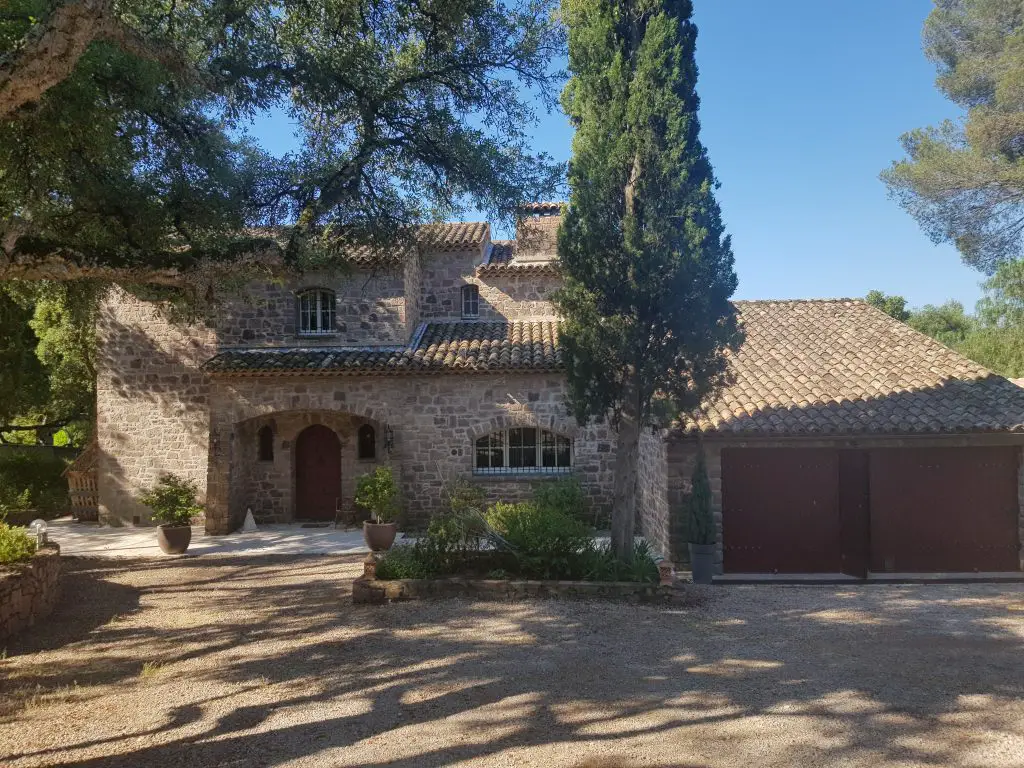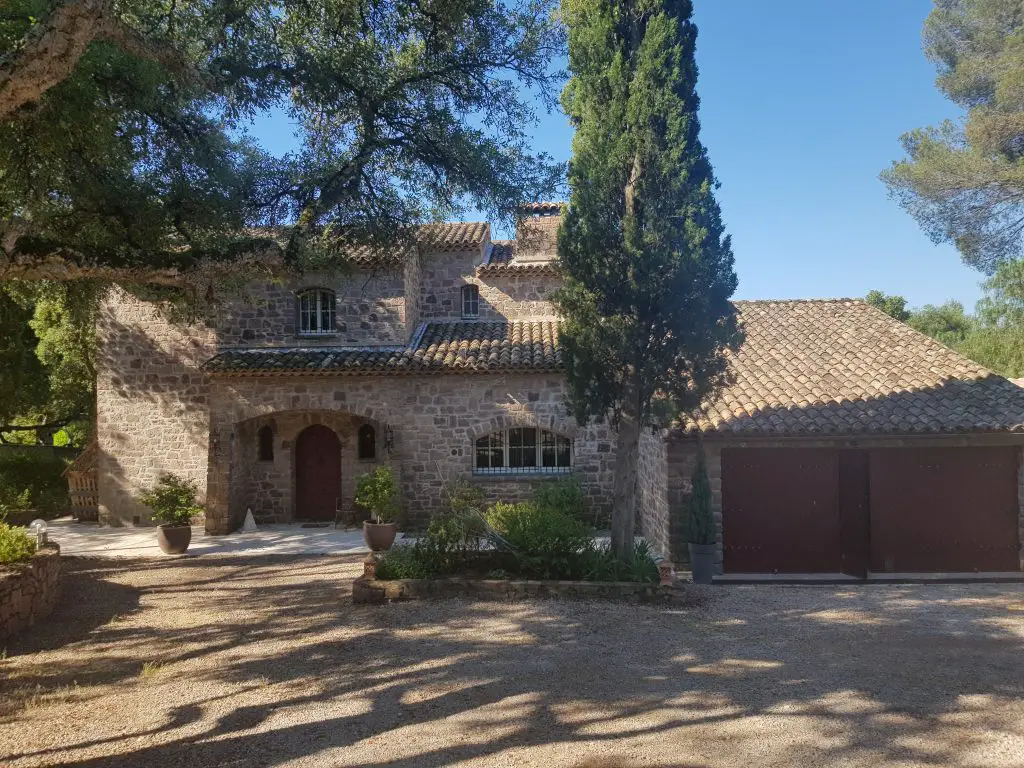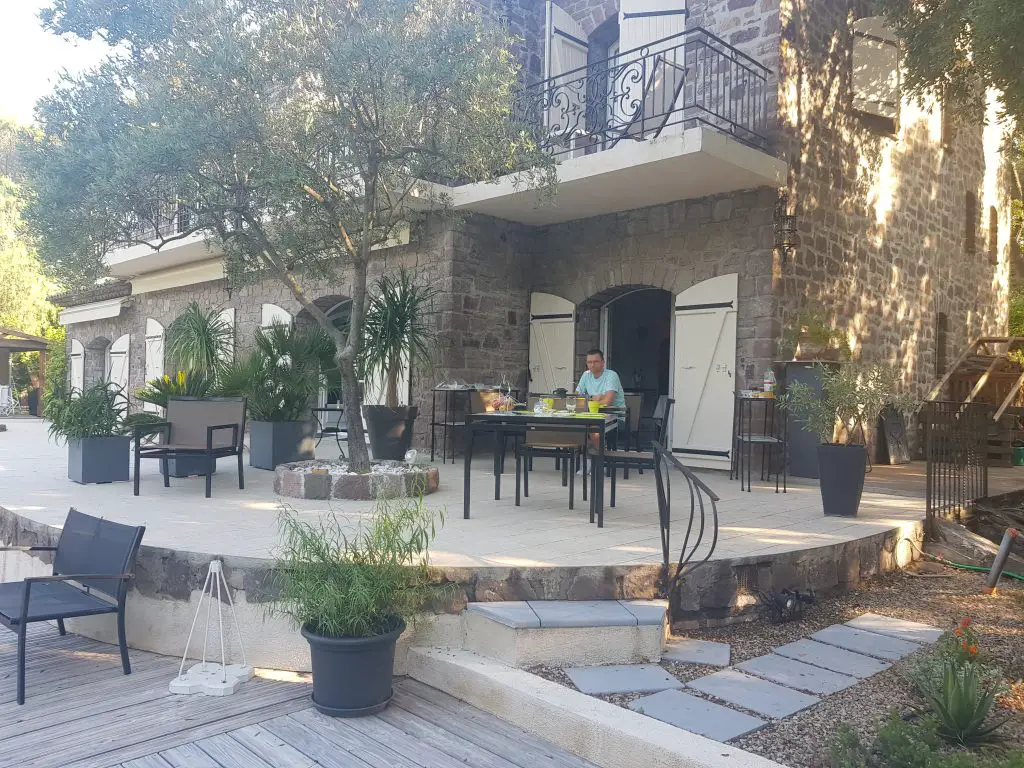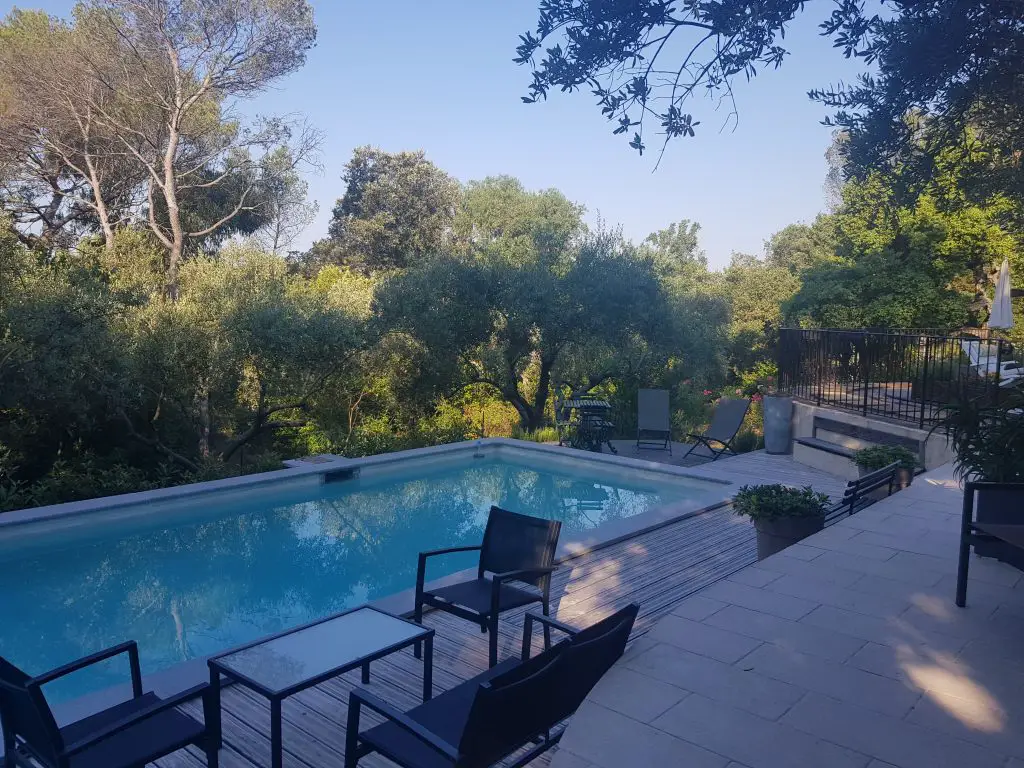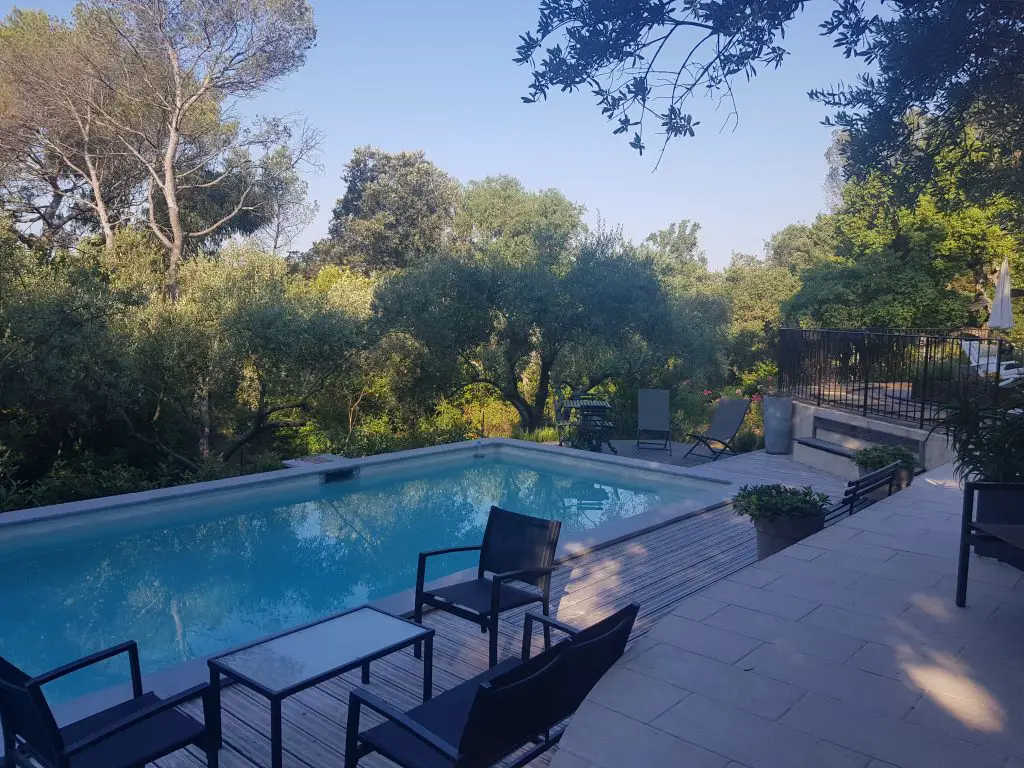 Is it worth visiting the South of France?
So, is the French Riviera worth visiting? From stuff to do in Cannes to stunning places to see in Nice – there are many French Riviera best places to visit and all of them are 100% worth visiting!
Are you planning to travel to France this summer? Make sure you go to Cote d'Azur in the South of France! Then, let us know your favourite place in the French Riviera! Shall we visit any other places on the Cote d'Azur? 🙂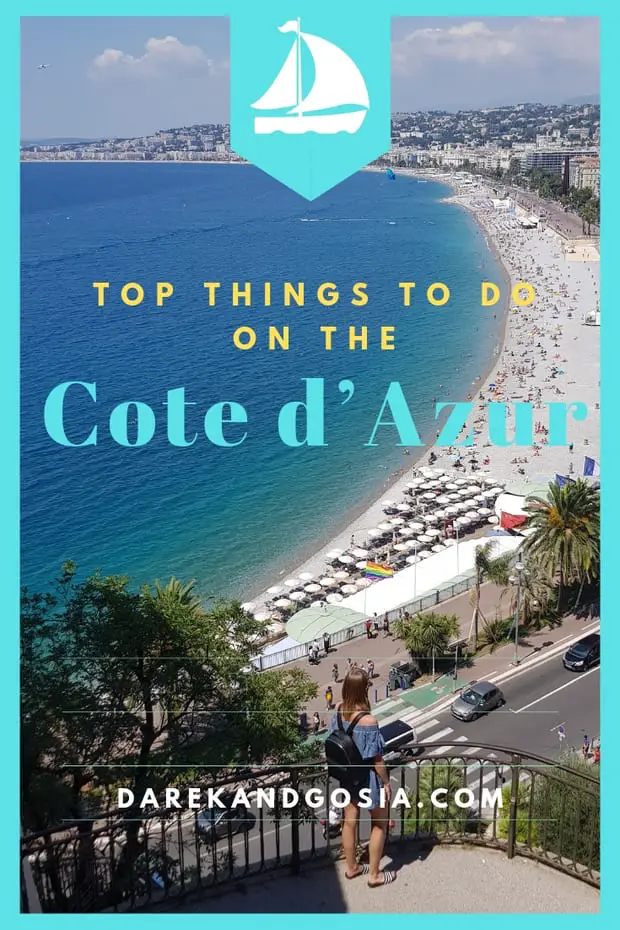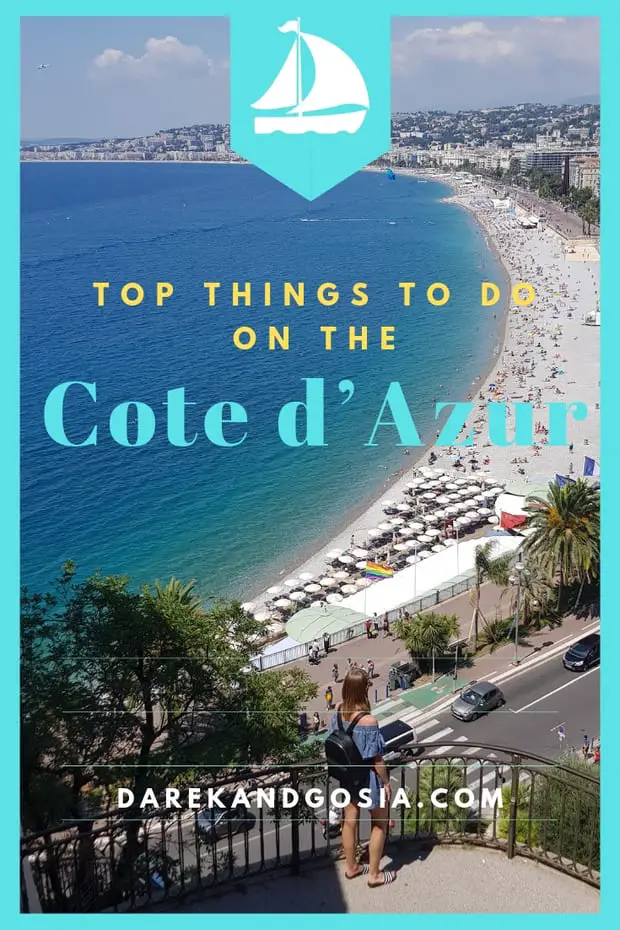 Articles you may like: