Top scariest European places to visit – you don't have to be a U.S. Cowboy to visit those terrifying places in Europe, but you need to have BALLS like one of them!
Planning vacation and looking for unusual places to visit in Europe? Great news! We have an amazing selection of must-visit places during your European holiday. Some of the places are very unique and all of them guarantee the most spectacular views in Europe – your bucket list of top places to visit in Europe!
Our list of stunning and unique European locations is not for an average traveller! If you think you will find London, Amsterdam or Barcelona – you can't be more wrong!
Oh no! This list contains most breathtaking, scary and outstanding views across the whole Europe 🙂 If you don't like the sensation of spinning around and losing balance do NOT even try to visit those places in Europe…*
You will definitely shi&$% yourself from looking down when visiting some of the places!
But hey – we totally get you! We love that feeling too 🙂
So, U.S. cowboy! – pack your lasso, put your hat on and jump on a horse (or a plane) – it's time to "conquer" Europe!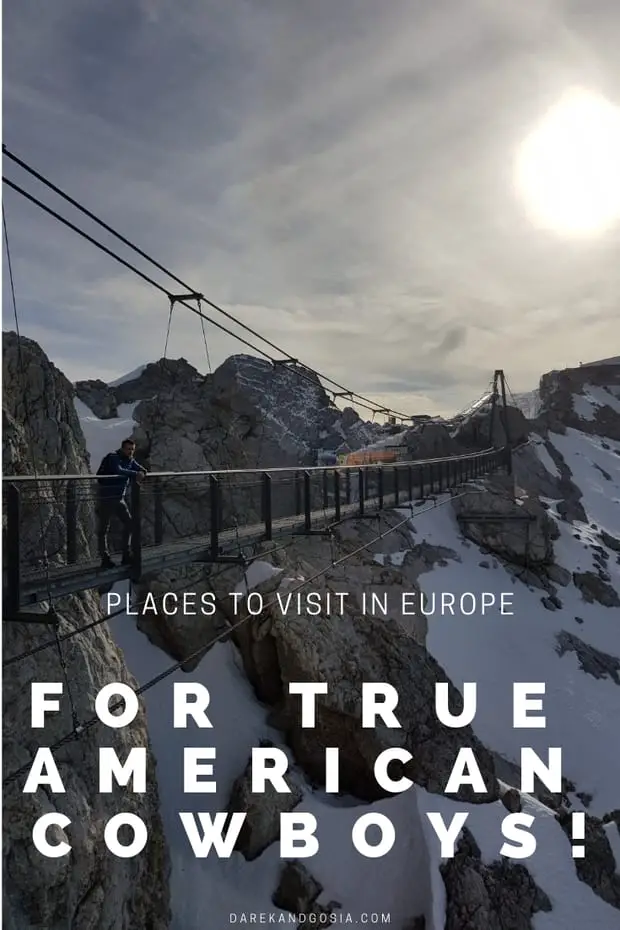 Best places in Europe every U.S. cowboy should visit once in a lifetime.
Unique places to visit in Europe:
1. Cabo Girão Skywalk
Best places to visit in Europe: Portugal
Madeira Island skywalk in Cabo Girão (Europe's Highest Cliff) is similar to the one in the USA's Grand Canyon – so it's a perfect starting point to explore Europe for you, my American friend 🙂
The skywalk is made of transparent glass – it will give you a great sensation and amazing views. Cabo Girão was also rated by Condé Nast as the fifth most beautiful cliff views in the world
Cabo Girão is the second highest sea cliff in the world, with 580 metres above the sea level, the views here are breathtaking. Would you visit this stunning European island?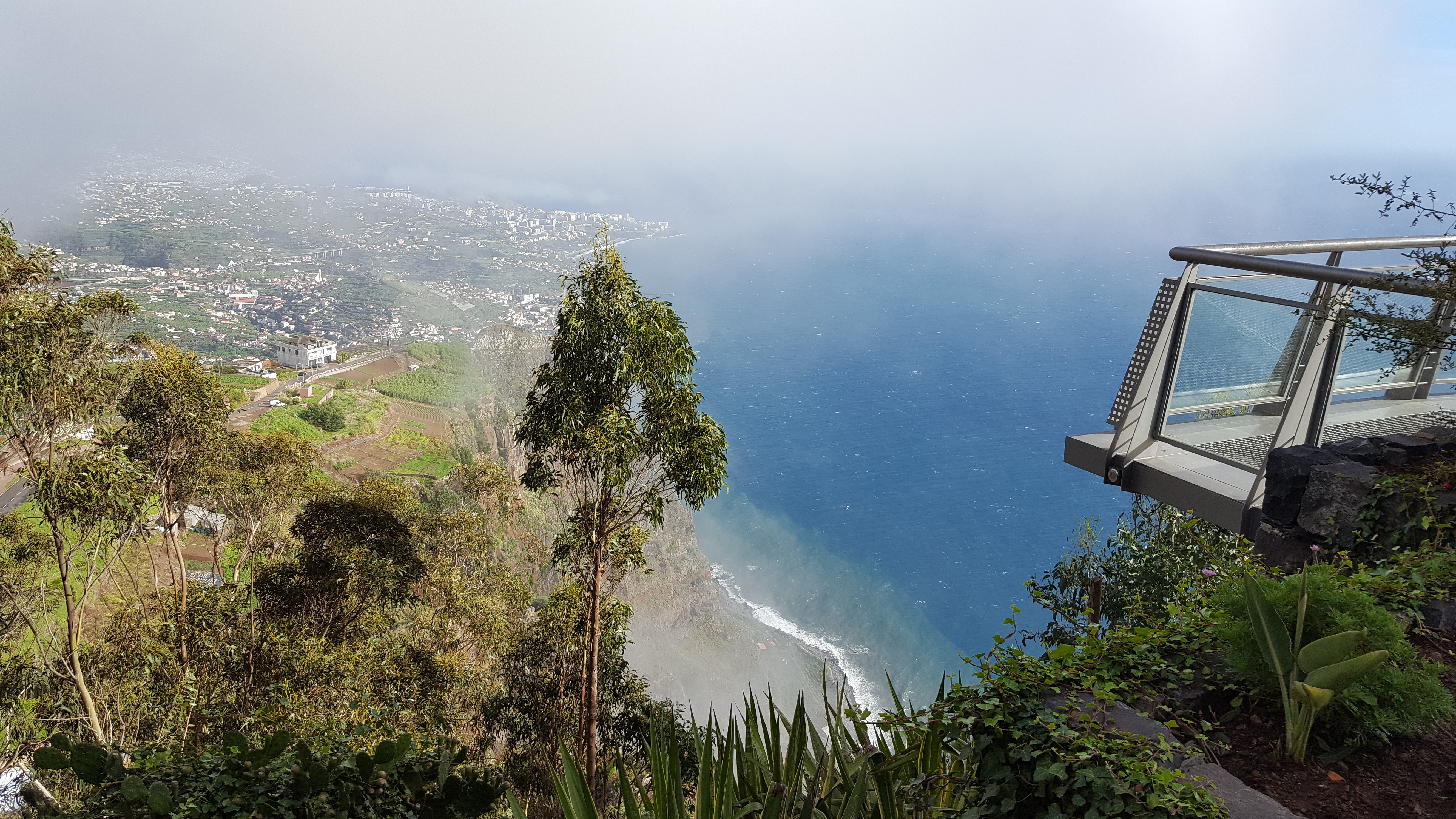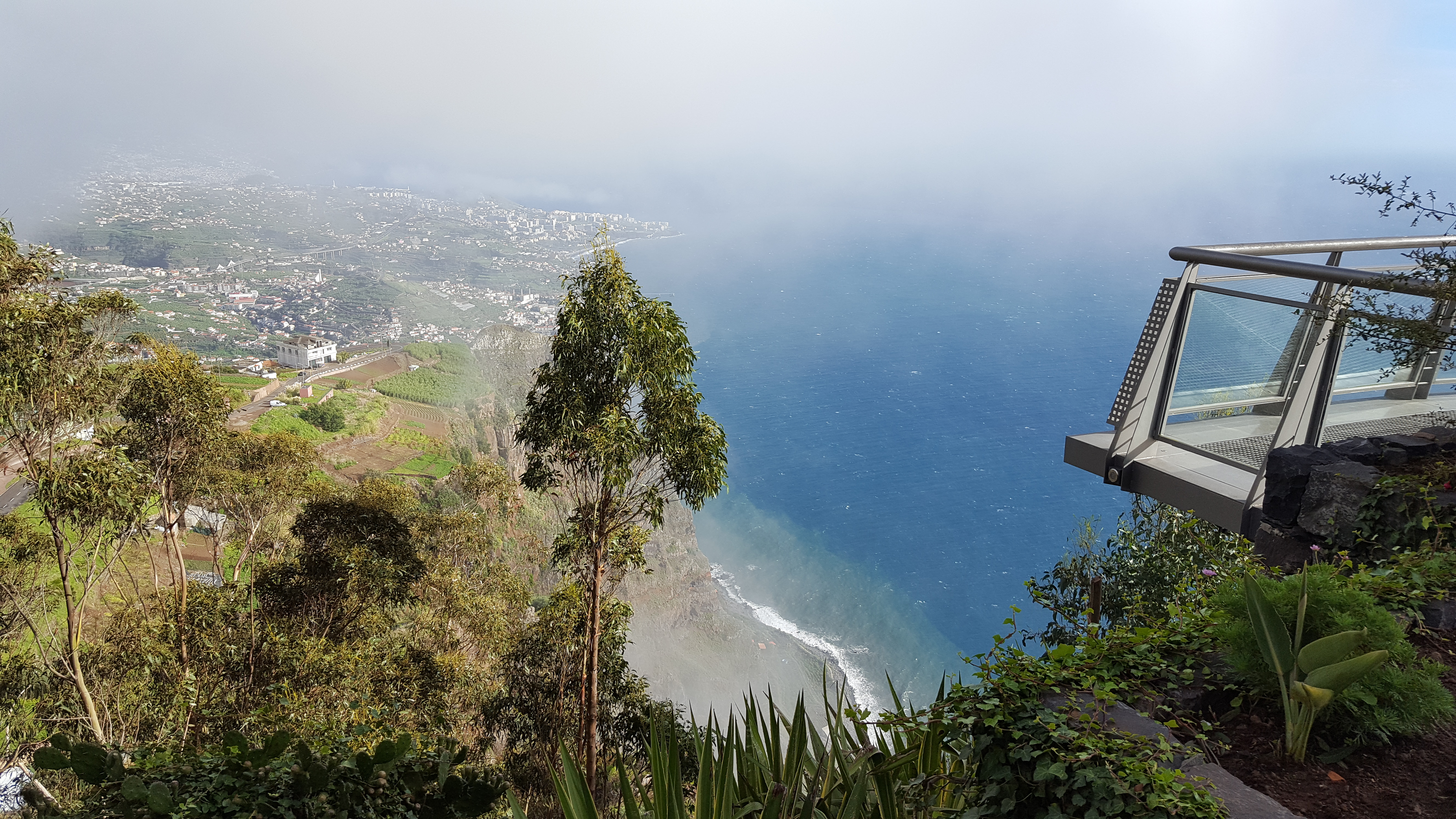 Going to Madeira? Read more: Unusual Things to do in Madeira – AMAZING Island of Eternal Spring!
2. Preikestolen
The place to visit in Europe: Norway
Preikestolen (known as the Pulpit Rock) is one of the most famous tourist attraction in Ryfylke, towers an impressive 604 metres over the Lysefjord – WOW, would you look down from the edge of the Rock?!
Preikestolen at Lysefjorden Stavanger is one of Norway's major tourist magnets. 300k people heading out on the stunning mountain plateau every year – but no worries, there is still room for such a great cowboy like you 😉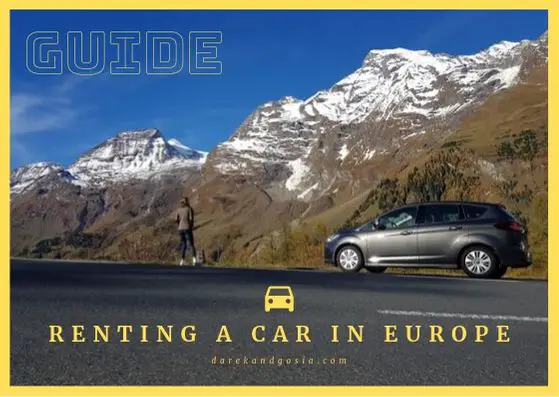 3. Mirador del Balcon
The place to visit in Europe: Spain
There are many stunning viewpoints and things to do in Gran Canaria but Mirador de Balcon is one of the most breath-taking on this Spanish island! It's a must-see place in Europe from which you can admire the lovely coastline and have few opportunities to take great photos. On a good clear day, you can even see Tenerife, which is only 35km away.
(read our guide to renting a car in Europe)
Are you brave enough to seat on the edge of the Mirador de Balcon?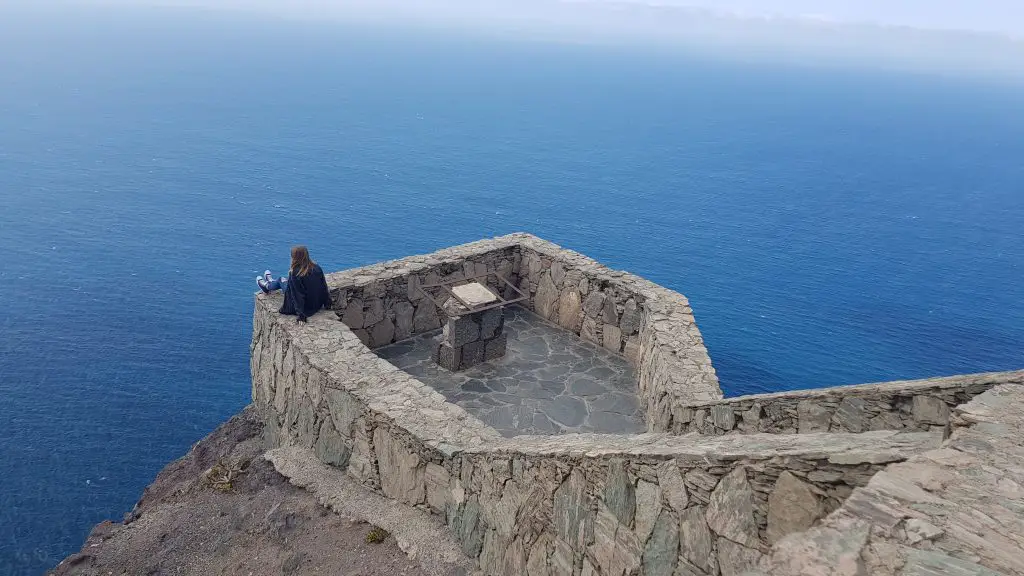 Holiday in Gran Canaria? Read more: 20 Things to do in Gran Canaria & best places you HAVE to visit!
4. Suspension Bridge
Places to visit in Europe: Austria
The Suspension Bridge is located at a higher altitude than any other such construction in Austria, featuring a unique "stairway to nothingness".
Austria's highest suspension bridge is directly linked to the Dachstein Ice Palace – so you can cool down after this thrilling experience.
The Suspension Bridge amazes with a view over Austria's highest peaks and an unrestricted line of sight 400 metres downwards over the rugged rocks of the Dachstein Massif.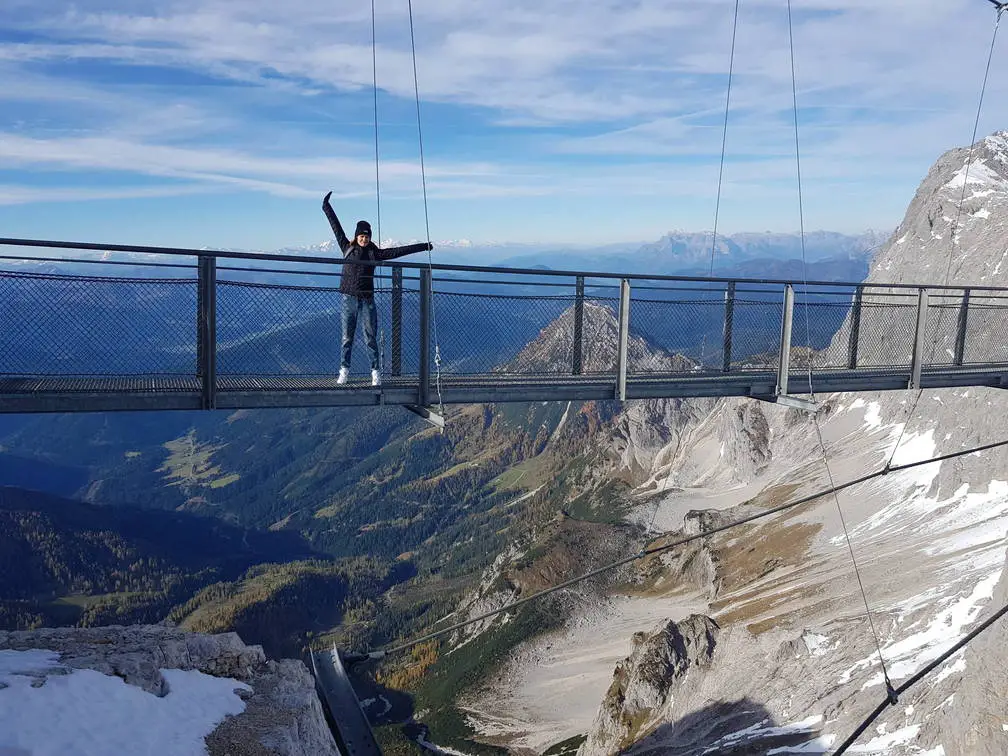 Read also: TOP 16 Things to do in Salzburg Austria in only 1 day!
5. Stairway to Nothingness
The best place to visit Europe in October: Austria
One of the best European places to visit if you are searching for a completely new experience – adrenaline guaranteed! The Salzkammergut region in Austria is full of stunning places, from Hallstatt to Schafberg, there are many things to do in this amazing Europen destination.
Not many destinations in Europe can offer such a spectacular view! Would you dare to take a picture from the last step to… nothingness ?!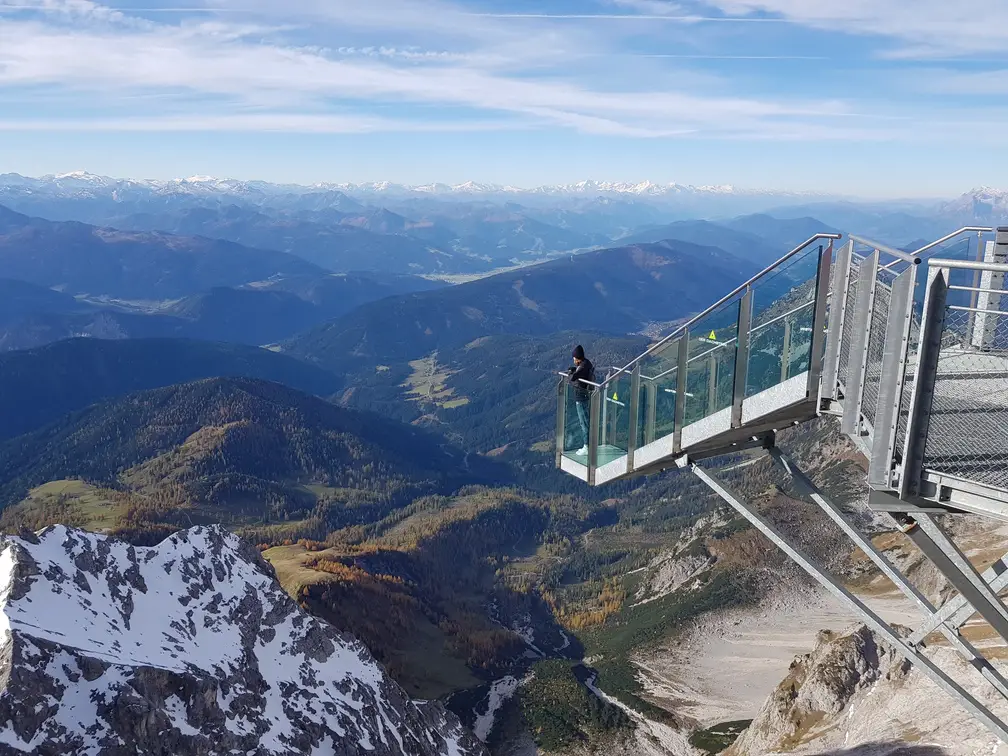 Read to experience stunning places in Austria? Read more: 13 UNIQUE Things to do in Austria. Bucket List Must Haves!
6. El Balcón del Coño
The best place to visit Europe in November: Spain
One of the most popular viewing points in the south of Spain is located in Ronda.
Yes, there is a good reason – the views of the gorge, Puente Nuevo and the surrounding villages are spectacular – a great place to visit in Spain.
Balcón del Coño owes its name to the vulgar word "¡coño!", which breaks out of the impression of anyone who puts his foot on this balcony – would you use that word too once you there?! 😉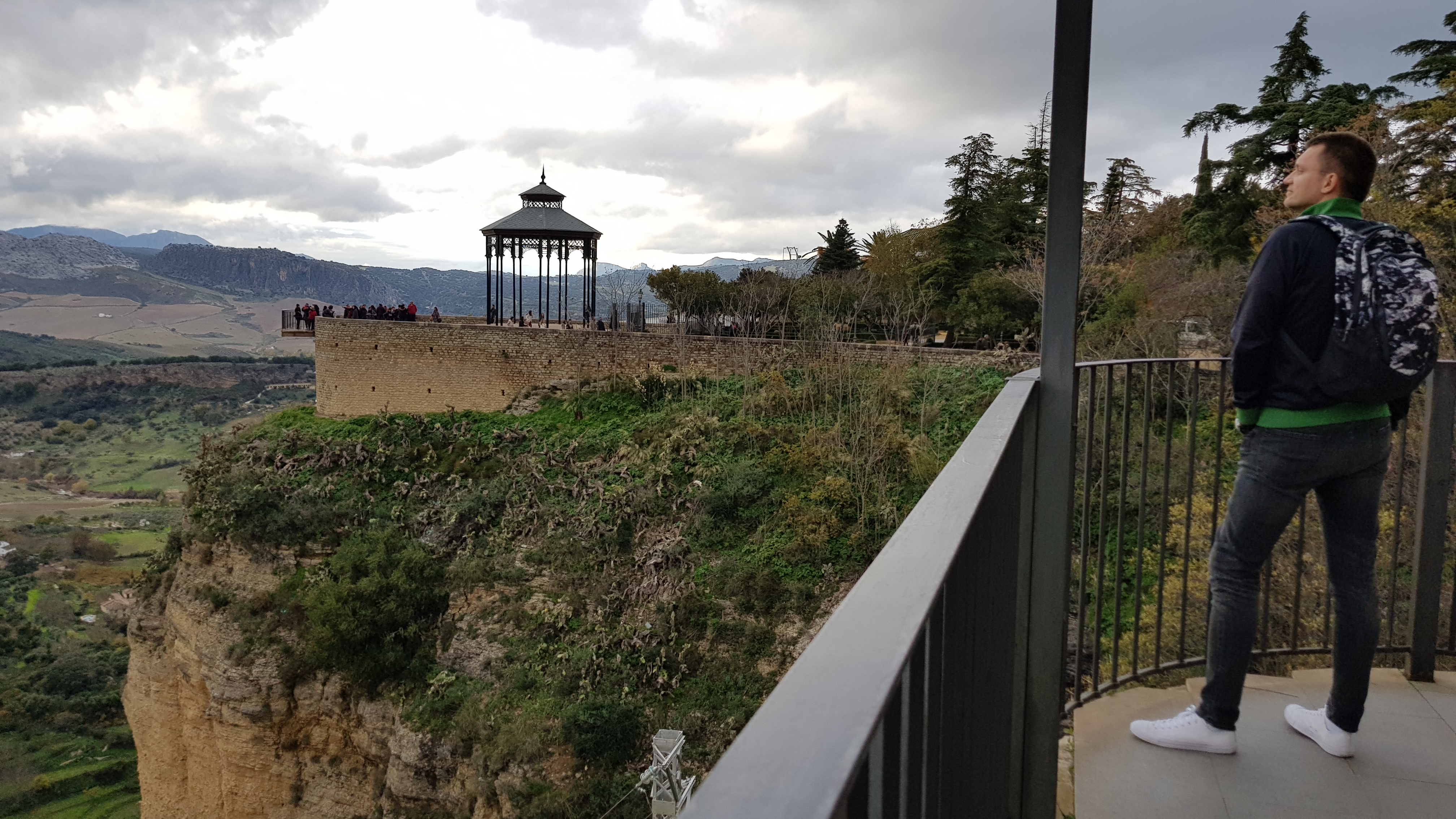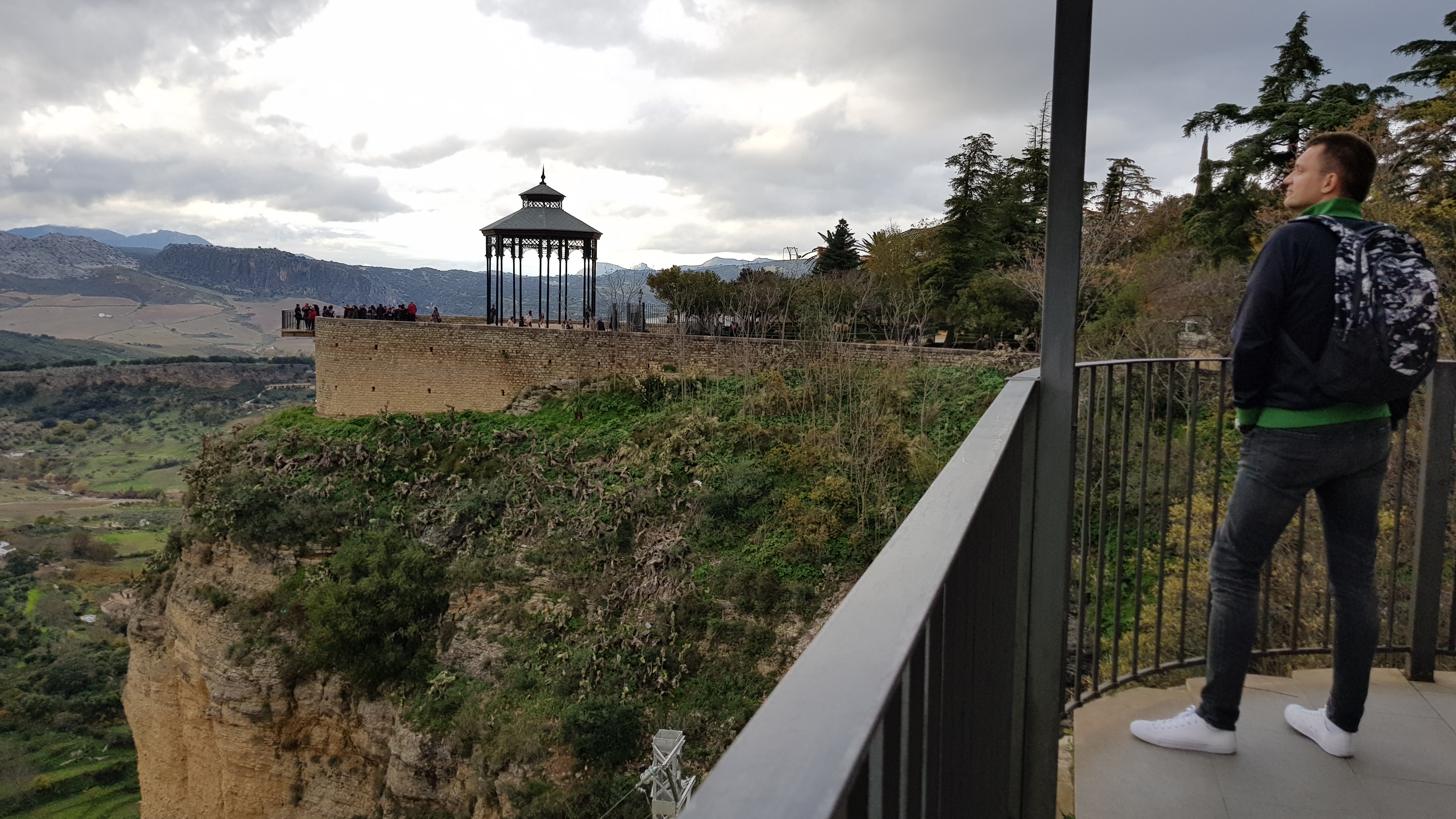 Going to Ronda? Read more: Ronda Spain: Day Trip to the Pearl of Spanish Andalusia
7. The Void
Top places to visit in Europe: France
Only for a true cowboy! – The Void, a glass box installed on a Chamonix peak, is the main attraction in the area around Chamonix.
Visitors, brave enough to Step into the Void, should know that three layers of glass bound together are at an impressive altitude of 3842 metres. But no worries, the glass can withstand winds of up to 200km/h. So, you should be O.K. there.
You would definitely scream "¡coño!" there! 😉
8. Shipwreck cliff
Places to visit Europe summer: Greece
This is a very beautiful spot visited but 1000s of people every year. The views from the top of the cliffs (or bottom – the Navagio Beach) are just stunning! There must be a reason why this is one of the most romantic places in Europe! 😉
But in September 2018 seven people were injured after part of a cliff face broke away… Few small boats were capsized after the landslide at Navagio Beach on the Greek island of Zakynthos.
Another proof that mother nature is in-predictable… Would you dare to visit one of the best beaches in Europe?!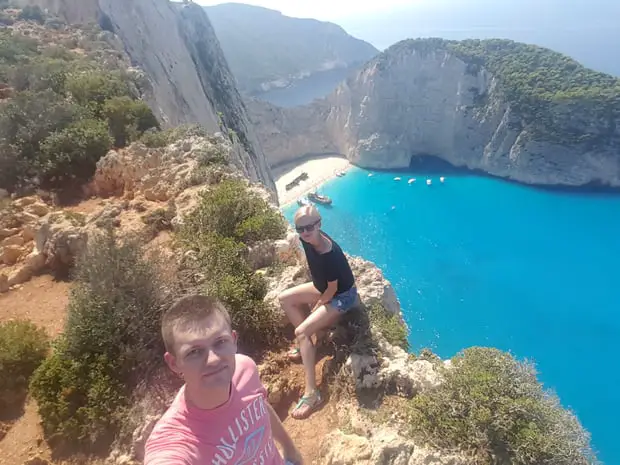 Is Zante on your bucket list? Read more: TOP 13 Things to do in Zakynthos [Zante – Ionian Island in Greece]
9. Zugspitze
The best place to visit Europe in September: Germany
Zugspitze – one of the most breathtaking places in Europe!
Want to visit the viewing platform which is "on top of Germany"?
Take the cable car from Eibsee to fully enjoy the incredible views on the way up.
But be careful – this is not a trip not for those with height problems!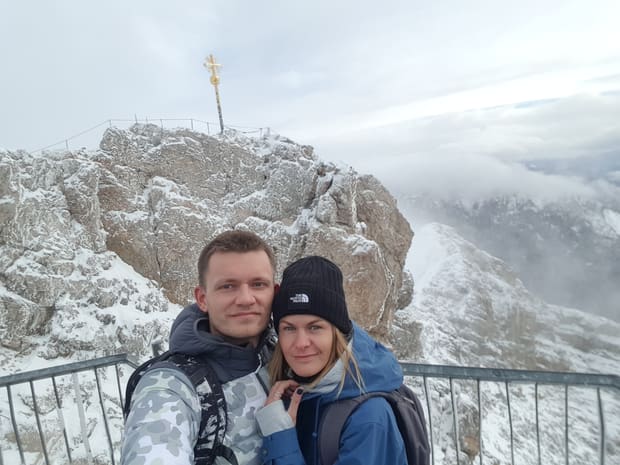 Read also: How to visit Zugspitze? A STUNNING trip to Germany's highest mountain!
10. Mirador del Rio
Amazing European place to visit: Spain
Whether you visit Lanzarote at Christmas or during summer months, no trip to Lanzarote would be complete without visiting this stunning location. The Mirador del Rio offers amazing views of La Graciosa and the Atlantic. This 400m+ drop off is not recommended for people with vertigo but for you, as American Cowboy, is a must-visit place in Europe!
Would you drink a coffee in a restaurant with panoramic views of the breath-taking scenery while catching the winter-sun on one of the best Spanish islands?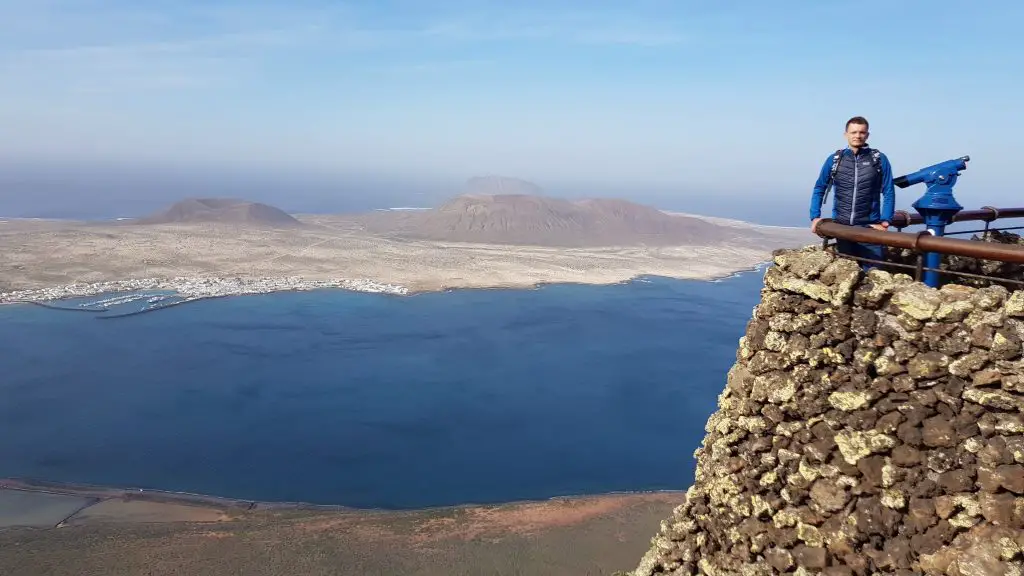 Why not visit Lanzarote this year? Ream more: 21 Things to do in Lanzarote, Spain – TOP Attractions & Places to see
11. Birling Gap
Cool places to visit Europe: England
Birling Gap, part of Seven Sisters Cliffs, in East Sussex (England, UK) has become a hot-spot for 1000s of tourists and many add this spot to UK bucket list. It's a great idea for a day trip from London while visiting the capital city.
Despite numerous signs warning of the huge dangers, thrill-seekers regularly teeter on the edge for photographs. You can take amazing pictures there but only at your own risk!
This is one of the most stunning areas in England – would you visit this great European place for a bit of thrill?!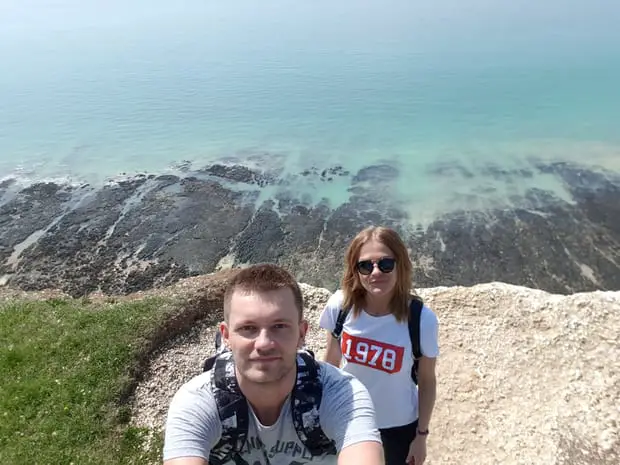 Going to Seven Sisters? read more: Best Guide to SEVEN SISTERS Cliffs Walk in Sussex, England
12. Alpspix
Best places to visit in Europe: Germany
The AlpspiX viewing platform, a place "Between Heaven and the Höllental Valley" is perfect for every American cowboy seeking an adventure.
The 2 steel beams form a floating X over a vertical drop of almost 1,000 metres – who wouldn't like to feel like an eagle?!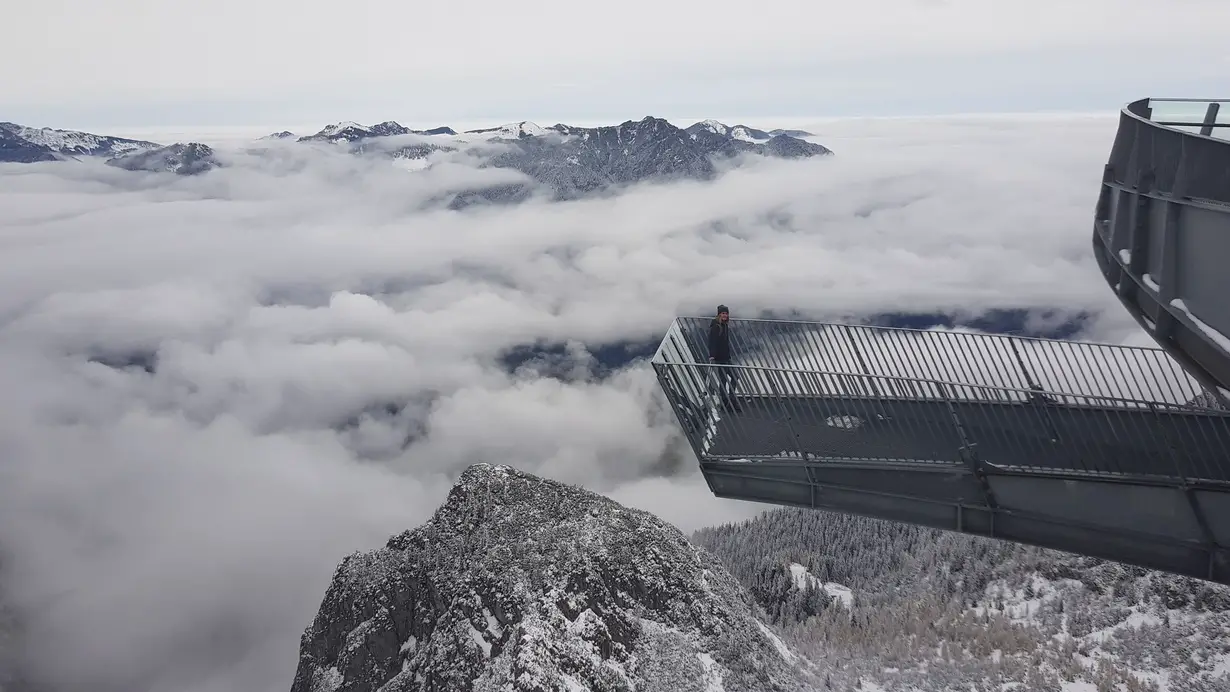 Read also: 4 days in Garmisch-Partenkirchen, Germany – Best Places to visit in GaPa
13. As Catedrais Beach
A unique place to visit in Europe: Spain
If you are looking for a truly cool place to visit in Europe, the Spanish As Catedrais Beach will be a great choice! To us, the Beach of the Cathedrals is one of the best beaches in Europe – and the scenery is just out of this world!
This amazing natural wonder is one of the most visited places in northern Spain. At low tide, the natural stone arches form a walkable "cathedral", which then disappear entirely when the water is at a high level again.
This is a very unique place, which is hard to find anywhere else in Europe.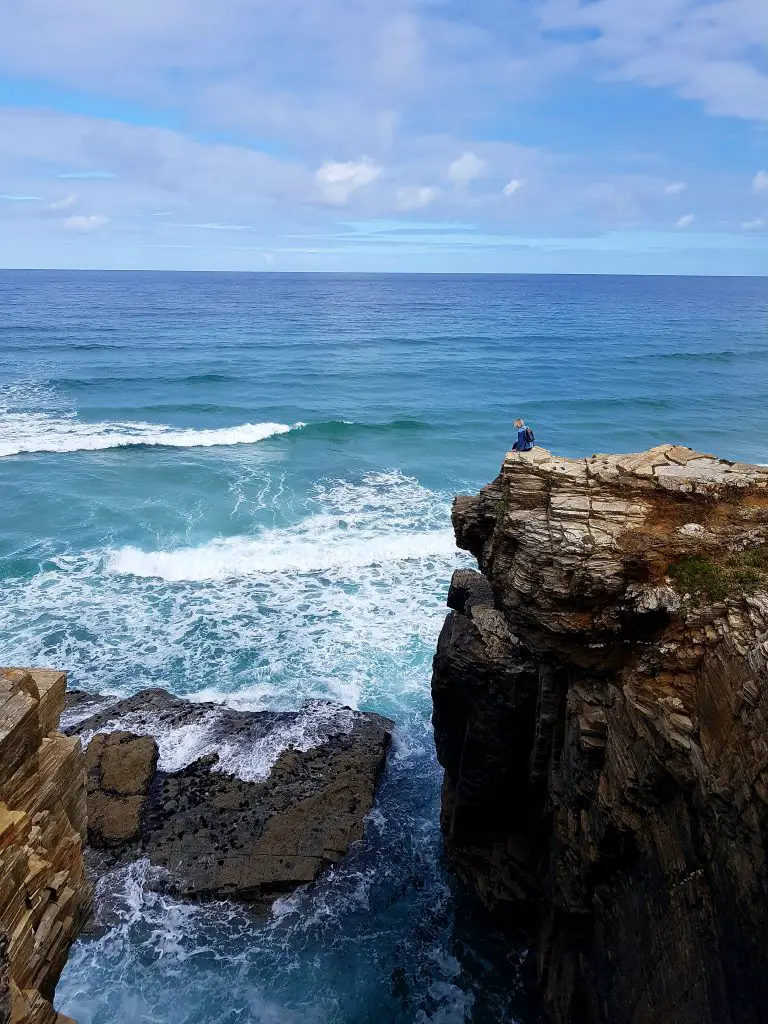 Read also: As Catedrais Beach in Ribadeo, Spain – The Beach of the Holy Waters!
14. Zermatt
A stunning and unique place to visit in Switzerland
Recommended by Antonio from golookexplore.com
If you want to get the most of Switzerland, you must go straight to the Swiss Alps, and one place in the Swiss Alps will take your breath away. Literally. It is so high that you will feel the shortage of oxygen. Your head will spin. You must go straight to Zermatt, an extraordinary Swiss village where only electric cars are allowed, so the air is pristine over there. THEN you must take the cable car to the top station, Matterhorn glacier paradise. It is sitting at 3,883 meters altitude — the highest such station in Europe. Once you walk out from there, you will feel that it is not that easy to be agile and fast: your body lacks oxygen (because you went up quite fast from Zermatt, the body didn't have time to adapt). 
You will walk slowly, no way to move fast, or you even will want to sit for a while. Up there is a huge restaurant and places to walk around, as well the ice museum there you walk in the ice through the tunnels. If you are lucky and the air is not cloudy, from the restaurant you will see the highest mountain in Europe, Mont Blanc. All in all, this place is pretty stunning, and you must visit it if you are looking for unique experiences in Switzerland.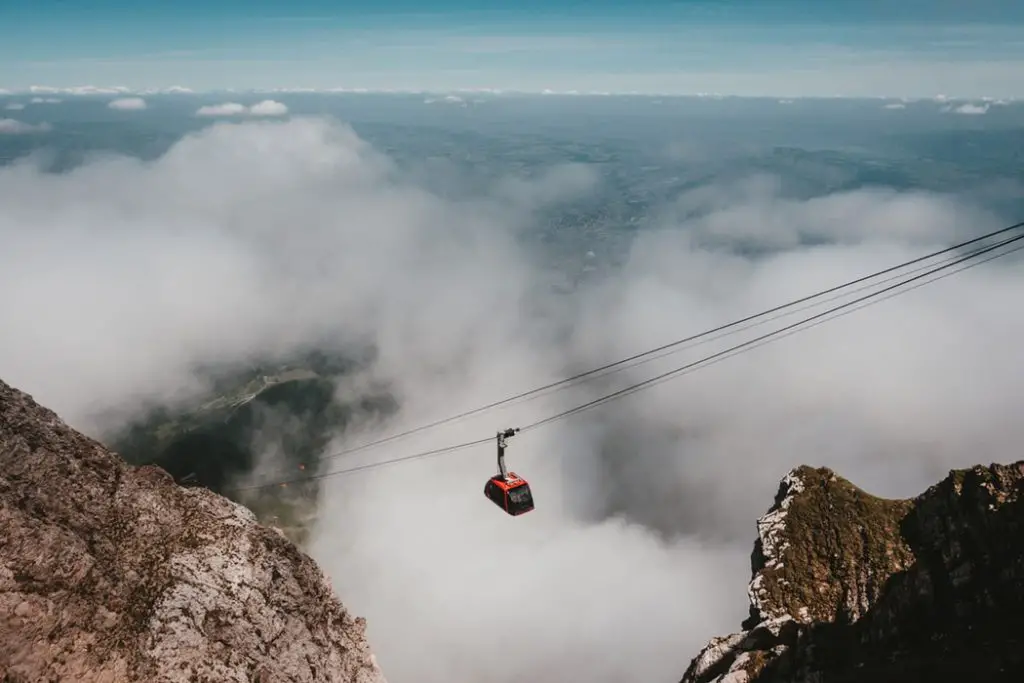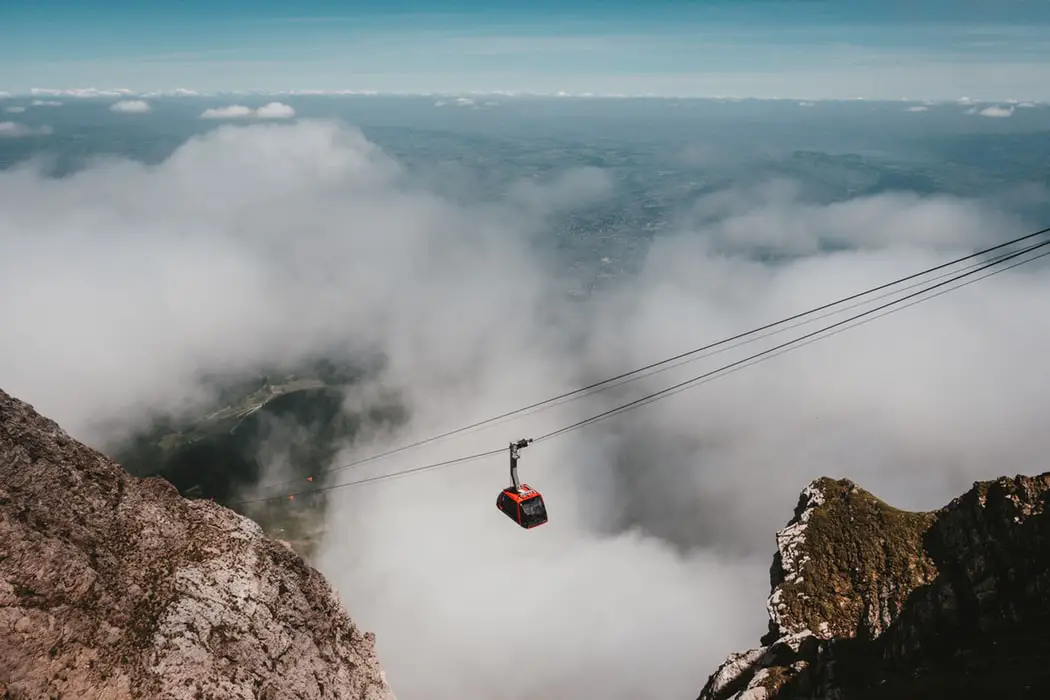 So, what do you say cowboy?
Would you dare to visit the most extreme places in Europe? Or you're chicken?! 😉
Whether it's your first trip to Europe or you are a regular visitor here, do let us know your experience after visiting the stunning European places!
Read our other articles related to this stunning continent:
Most romantic places in Europe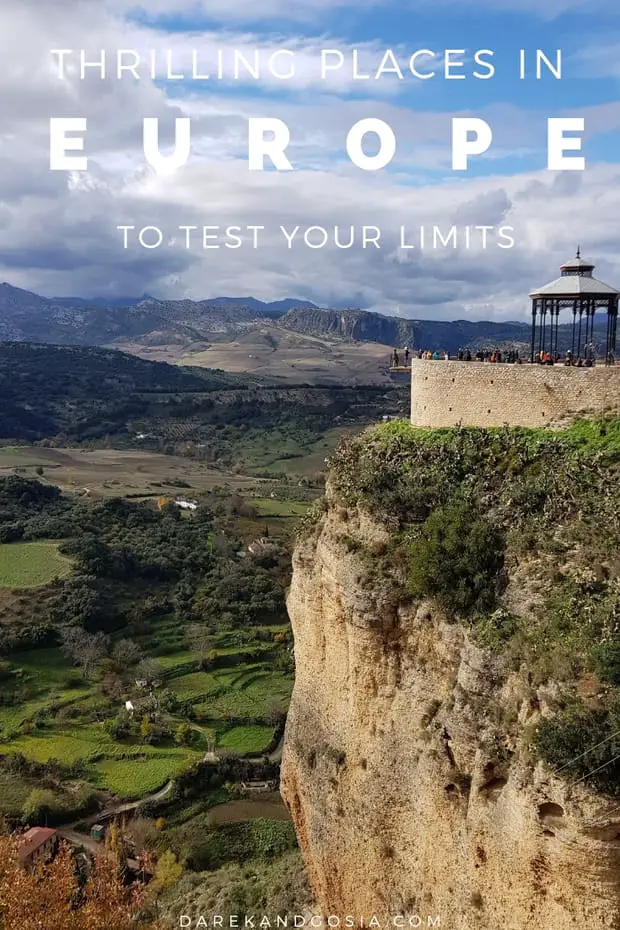 * Please do NOT TAKE any unnecessary risk when visiting the above places!!!
Articles you may like: