Is there any better road than the Grossglockner High Alpine Road? Drive through the Hohe Tauern National Park & hike the Grossglockner!
As one of the best places to visit in Austria, Grossglockner High Alpine Road is a must-visit for everyone looking for stunning places in Austrian Alps!
With great proximity from the main attractions in Austria, like Salzburg, Innsbruck or Hallstatt, Grossglockner Hochalpenstrasse makes a perfect day trip while on holiday in Austria.
Having said that, for those who are crazy about hairpin-like roads, beautiful landscapes and stunning nature the Grossglockner High Alpine Road is number ONE destination in Austria.
Psst… we are the crazy ones too! 😉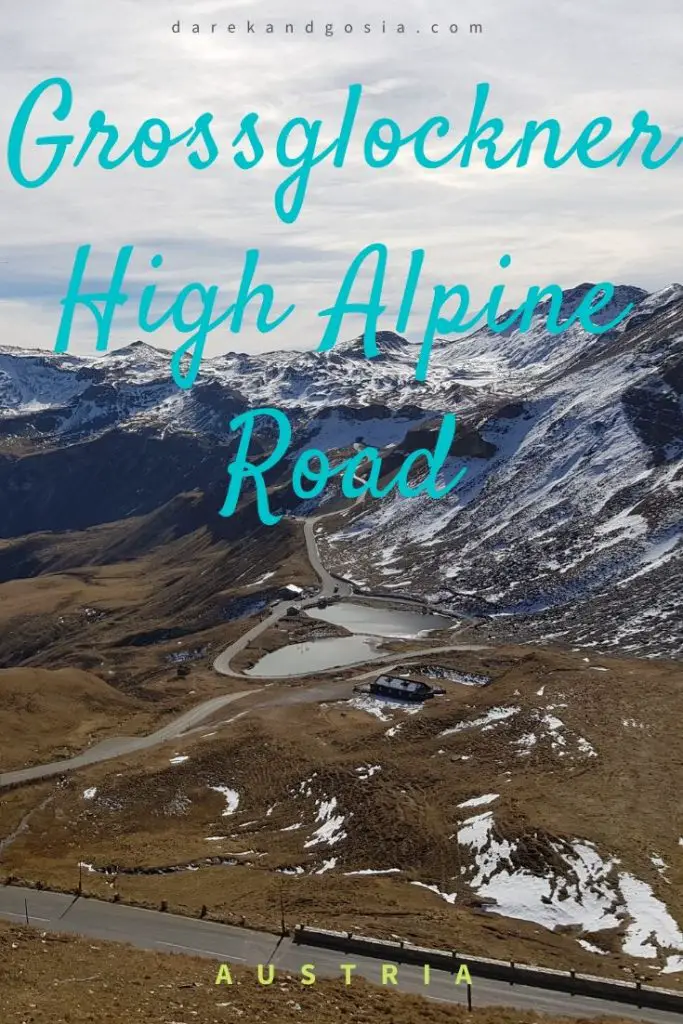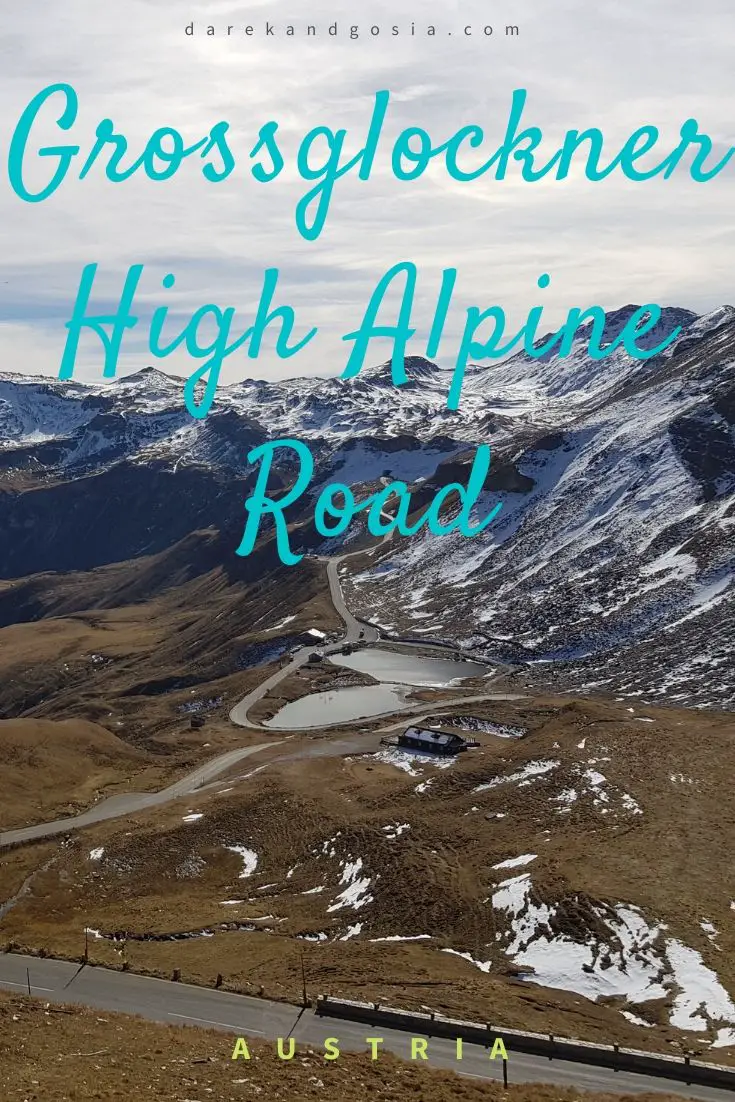 Grossglockner High Alpine Road history:
The mountains around the Grossglockner Hochalpenstrasse have really "seen" a lot during the last few thousands of years…
In the place where today Grossglockner Hochalpenstrasse runs, people crossed the mountains over 3500 years ago. In fact, it was one of the main trade routes used by the Romans to transport goods such as fabrics, metals and furs. At that time, crossing the Hochtor pass was very dangerous and as you can imagine very time-consuming. Mainly due to the high altitude and changing weather conditions.
After the end of World War I, Austria needed to rebuild its national identity. The modern and widely advertised Alpine tourist route was a great symbol of rebirth and national pride. And they had a great plan – to build the greatest road in Europe: the Grossglockner High Alpine Road!
The construction of the route began in 1930. During the construction works, over 4,000 workers were employed for that massive project. Unfortunately, dozen or so lost their lives as a result of accidents.
Finally, on August the 3rd 1935, construction was completed and the route was officially opened by President William Miklas. To make this event even more spectacular, the first car race was held on the first day of road use, on the gravel road – I wish I could be there! 🙂
Since then, the road has been modernized many times. A number of exhibition and leisure facilities have been built around to make sure it becomes one of the top attractions in Austria. Every year, over 900,000 people visit the road, including a large number of motorcyclists and 4-wheel lovers.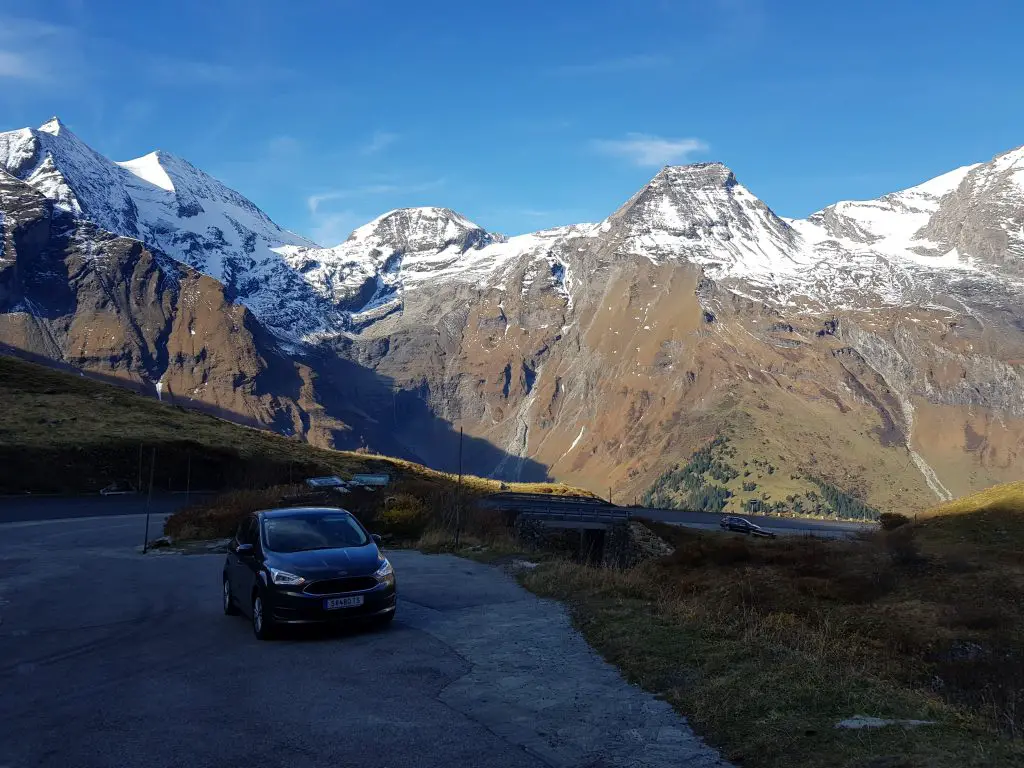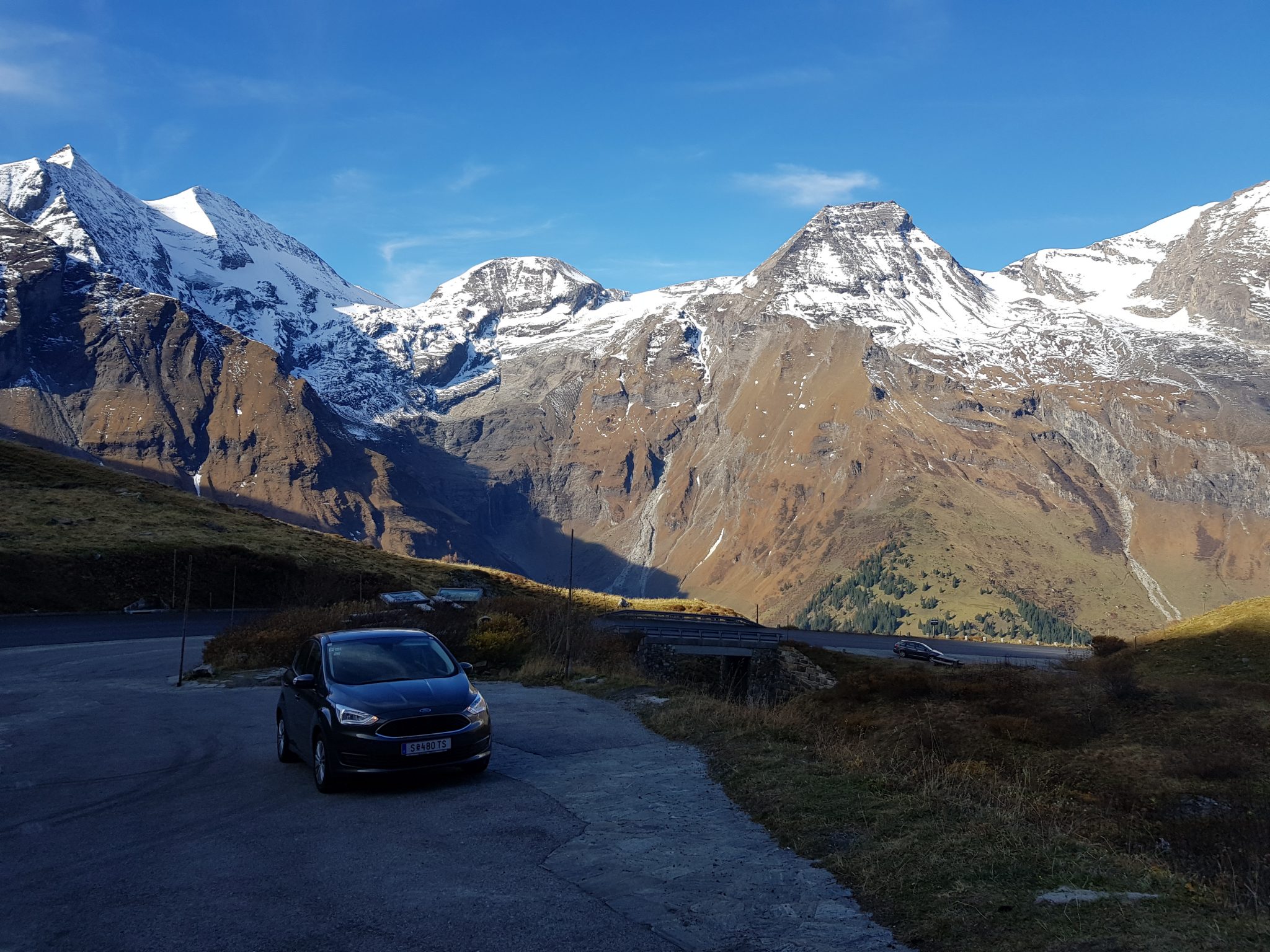 Grossglockner High Alpine Road facts:
| | |
| --- | --- |
| Panorama road | 48 km |
| Hairpin bends | 36 |
| Head of the Pass | 2,504 m |
| 3,000m peaks | 30 |
| Completion of the construction of the road | 1935 |
| Featured in men's Giro d'Italia | 2 |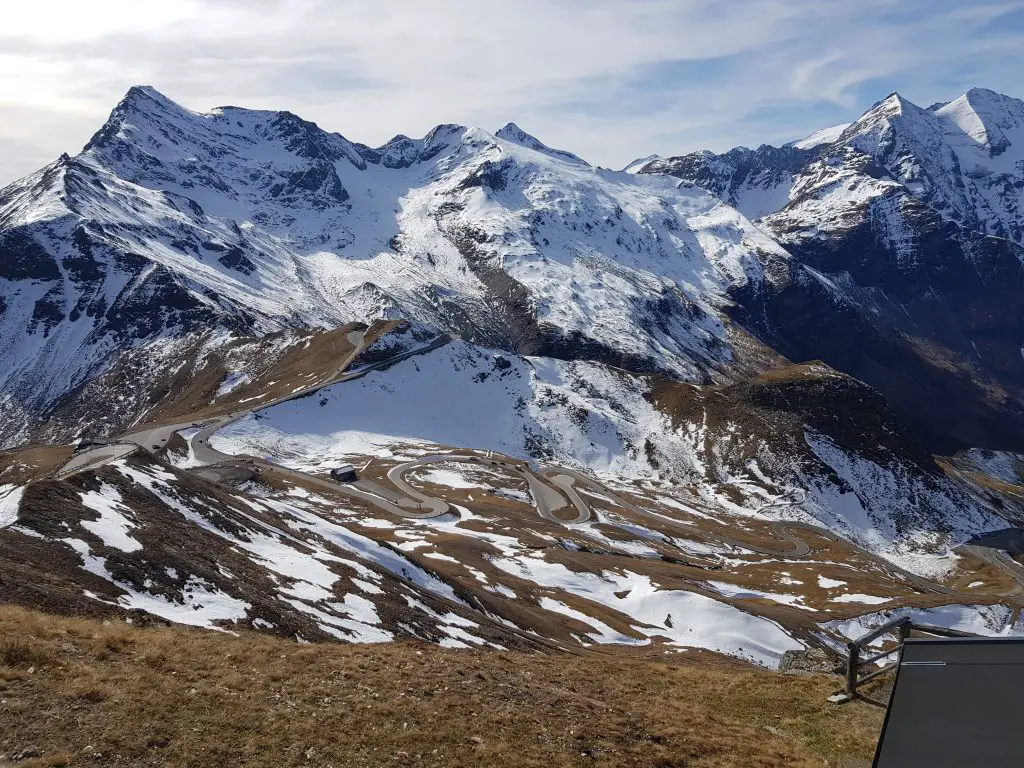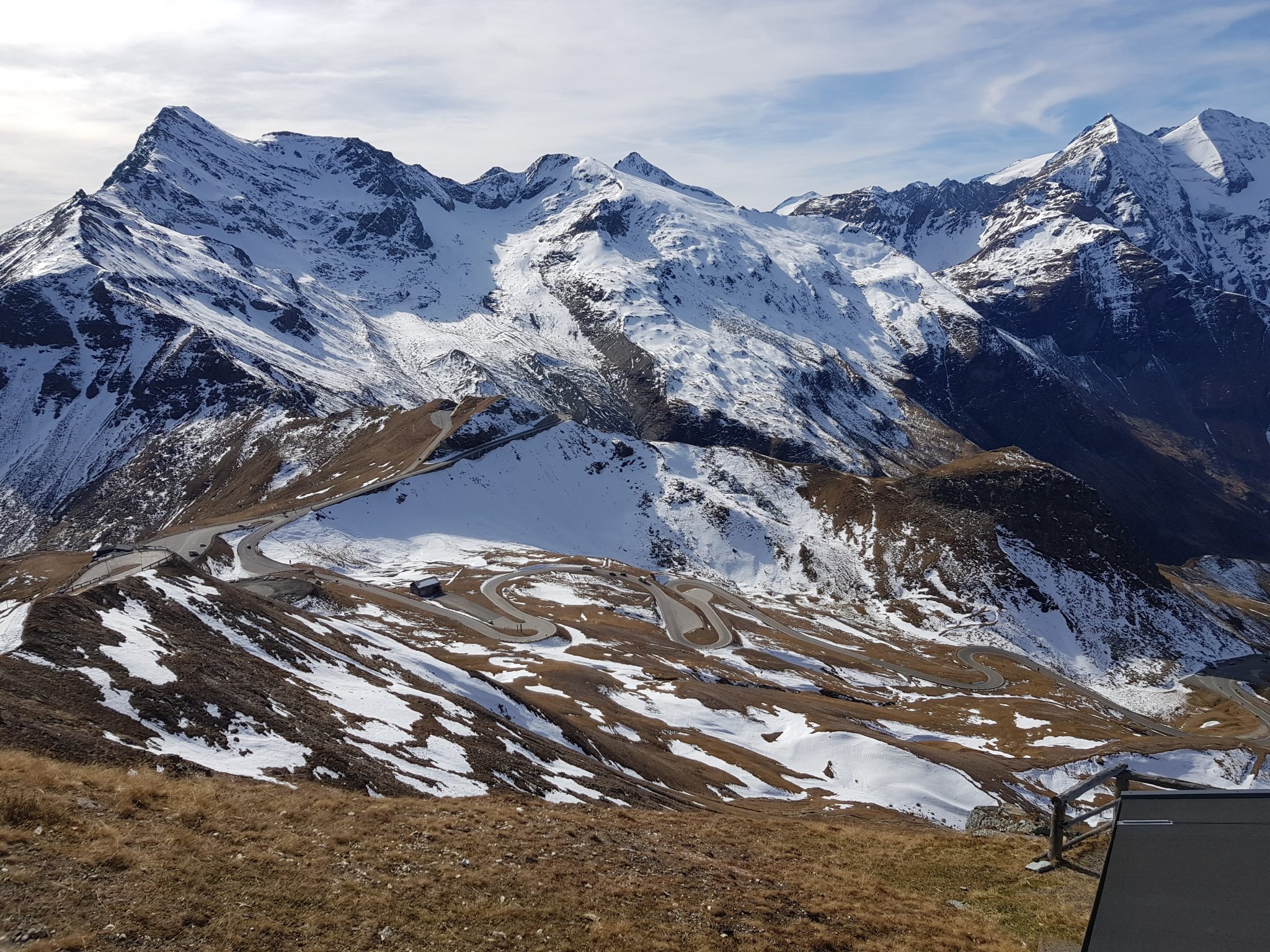 Grossglockner High Alpine Road entrance:
The alpine road can be easily accessed from many locations around Austria. Head out to Taxenbacher Fusch where the Grossglockner High Alpine Road starts and where the entrance gate is.
Use the below address for Sat-nav or the map if you are using your phone 🙂
Taxenbacher Fusch 96, 5672 Fusch an der Großglocknerstraße, Österreich
Grossglockner road charge prices:
If you are surprised that there is a fee to enter the road and you started moaning about that then please STOP!
I can guarantee that every Euro spent on the ticket is 100% worth it!
This really is one of the best roads in Europe so do not expect to be free – you will LOVE it 😉
Most popular ticket options:
| | | |
| --- | --- | --- |
| | Private car | e-Private car |
| Day ticket | €37.00 | €27.00 |
| Extra charge for 2nd day | €12.50 | €12.50 |
| | | |
| | Motorcycle | e-Motorcycle |
| Day ticket | €27.00 | €20.50 |
| Extra charge for 2nd day | €12.50 | €12.50 |
As you can see the fee for e-vehicles is cheaper – due to a lower impact on nature. There are also other ticket options like 3-weeks-ticket or season ticket but those are more popular amongst locals.
Sorry, toilets are not included in the price 😉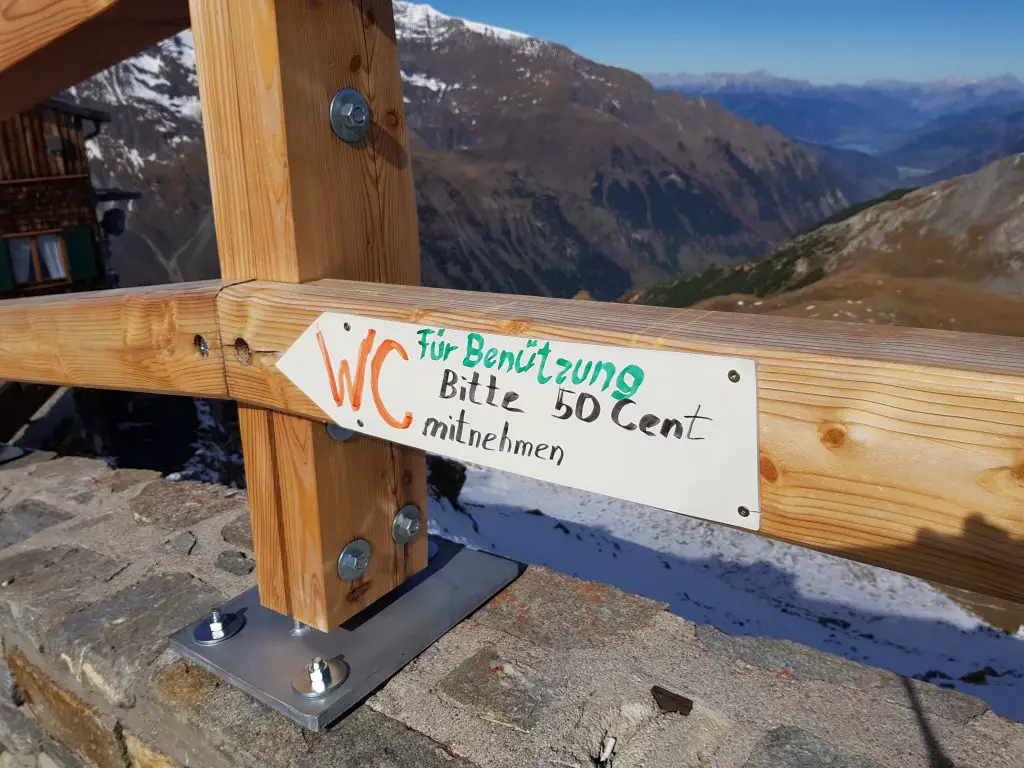 Grossglockner High Alpine Road Opening Hours:
Please note that the opening hours of the Grossglockner High Alpine Road in Austria vary throughout the year. This is due to the road conditions and mainly changing weather.
Always double check before planning your trip so you can save yourself disappointment if the road will be closed.
The usual opening times are:
| | | |
| --- | --- | --- |
| | From: | To: |
| Spring (May): | 6:00 am | 8:00 pm |
| Summer (June & August): | 5:00 am | 9:30 pm |
| Autumn (September & October): | 6:00 am | 7:30 pm |
| Winter: | Closed | Closed |
While there, you will really have plenty of time to relax too 😉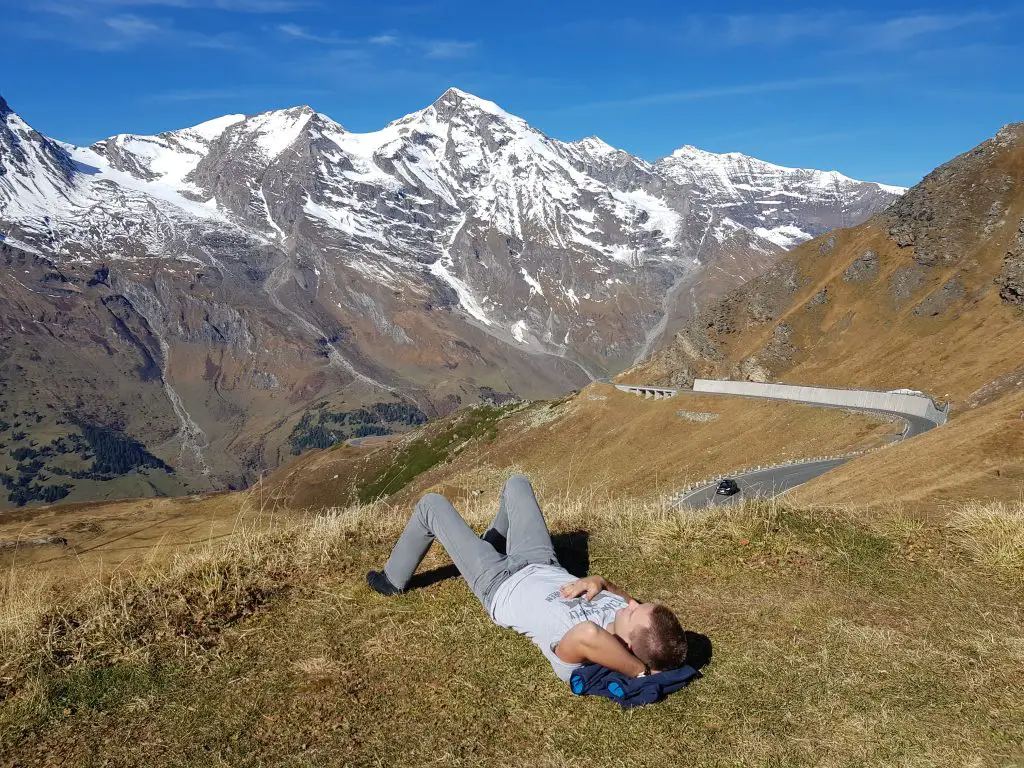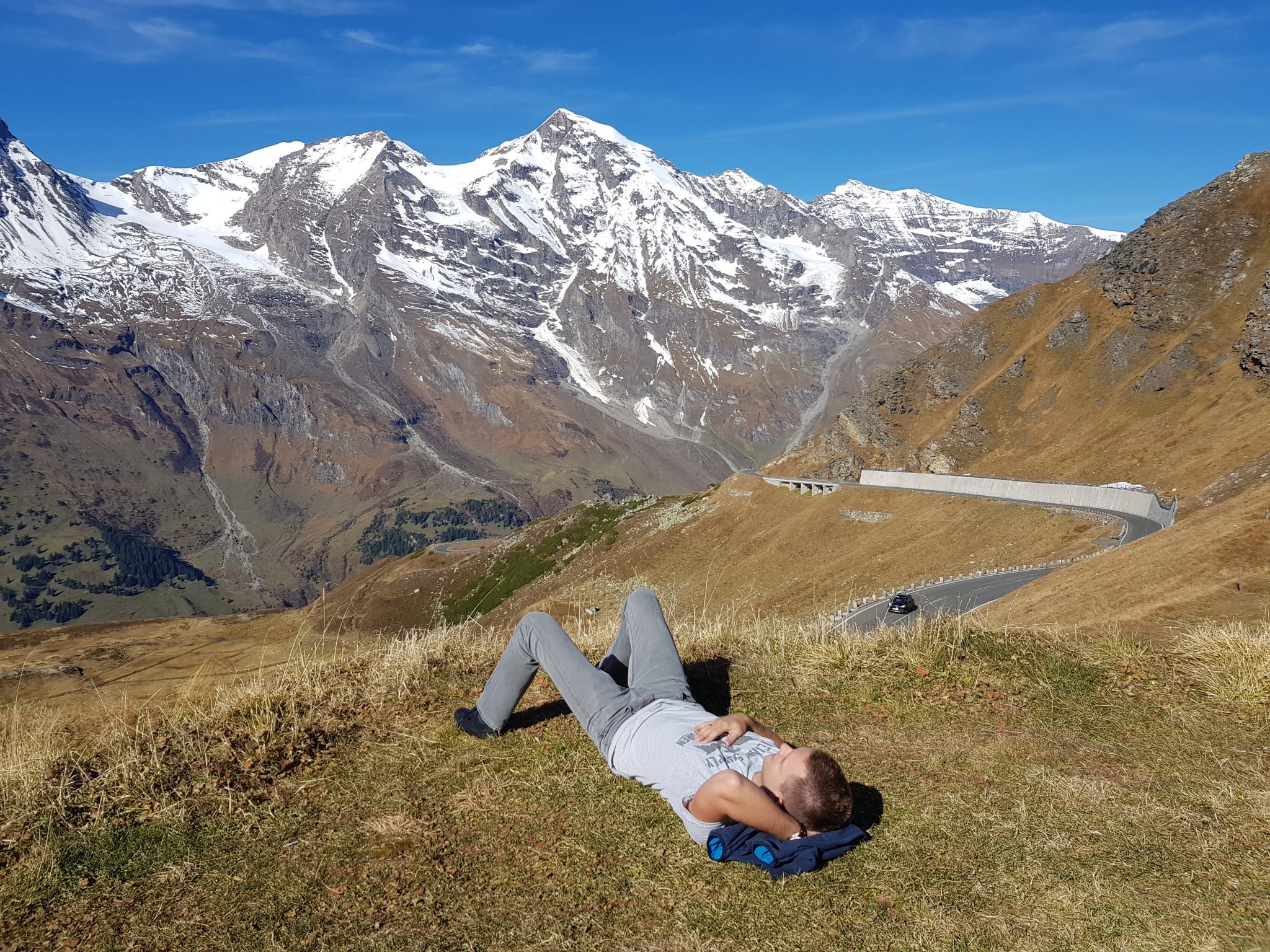 Can you drive Grossglockner Hochalpenstrasse in winter?
The route is closed during the winter season. It opens only after clearing the road, usually at the beginning of May. It closes at the beginning of November at the latest, although there are years when it is closed in mid-October.
We were lucky when we visited Austria early October – the weather was just stunning 🙂
In winter, the road is completely impassable and the snow cover in the highest parts of the road can be up to 8 meters thick.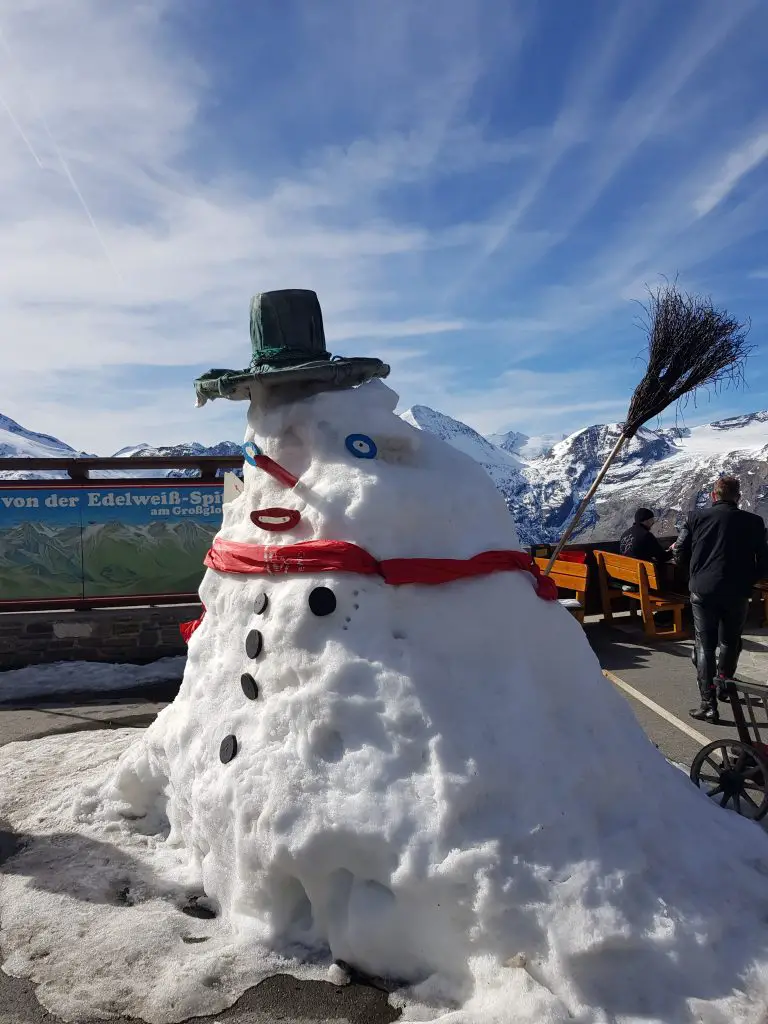 Daytrip to the Grossglockner:
Let's be honest – if you wish to visit the stunning alpine road but you are located in one of the below areas you need a car! Rent a car and enjoy every minute behind the wheel 🙂
From Salzburg:
The journey from Salzburg to Taxenbacher Fusch (entrance gate) takes around 1 hour and 30 minutes. Drive towards Bischofshofen and then Bruck an der Großglocknerstraße. The route is very easy and is 115 km long.
There is another alternative way (a bit longer) but it takes via Germany – be careful if you drive a rental car as you might be charged for leaving the country.
From Hallstatt:
Although the road has a similar distance compared to driving from Salzburg (117 km), it will take you just under 2 hours to get to the entrance point. From Hallstatt take the B166 towards Bischofshofen and then follow the signs to Bruck an der Großglocknerstraße.
From Innsbruck:
This is the longest journey from the above locations. It will take you around 2 hours and 20 minutes on 162 km long road. Take the E45 to Wörgl and the B164 towards Saalfelden. The last leg will be B107 via Zell am See, going right to the entry point.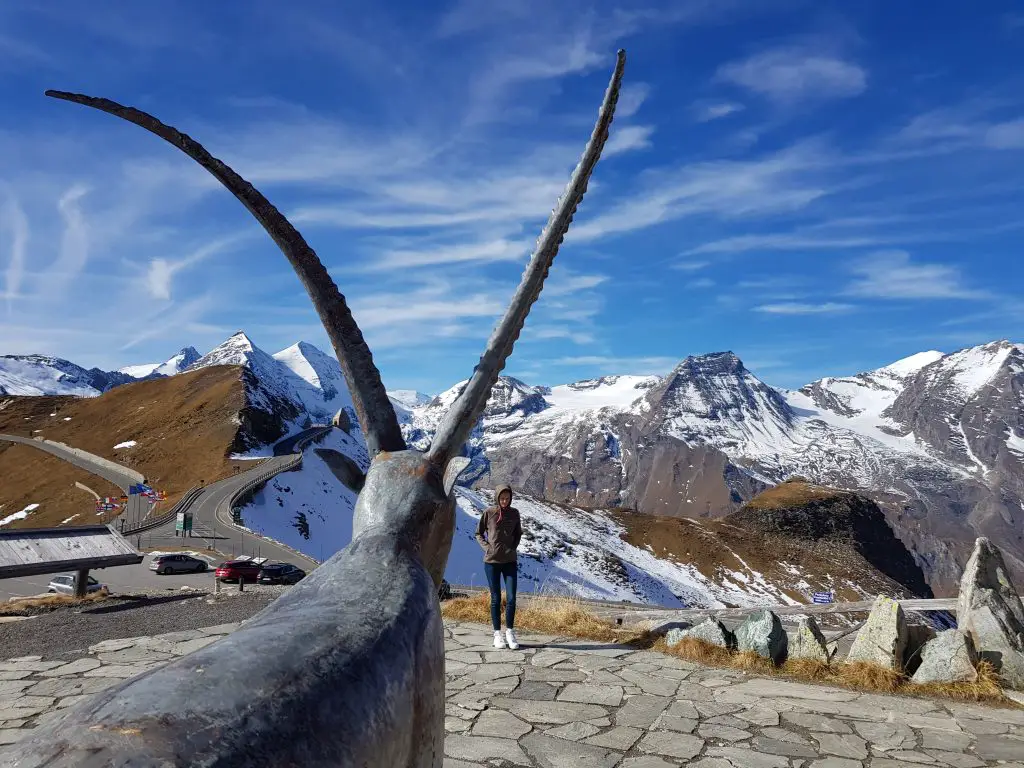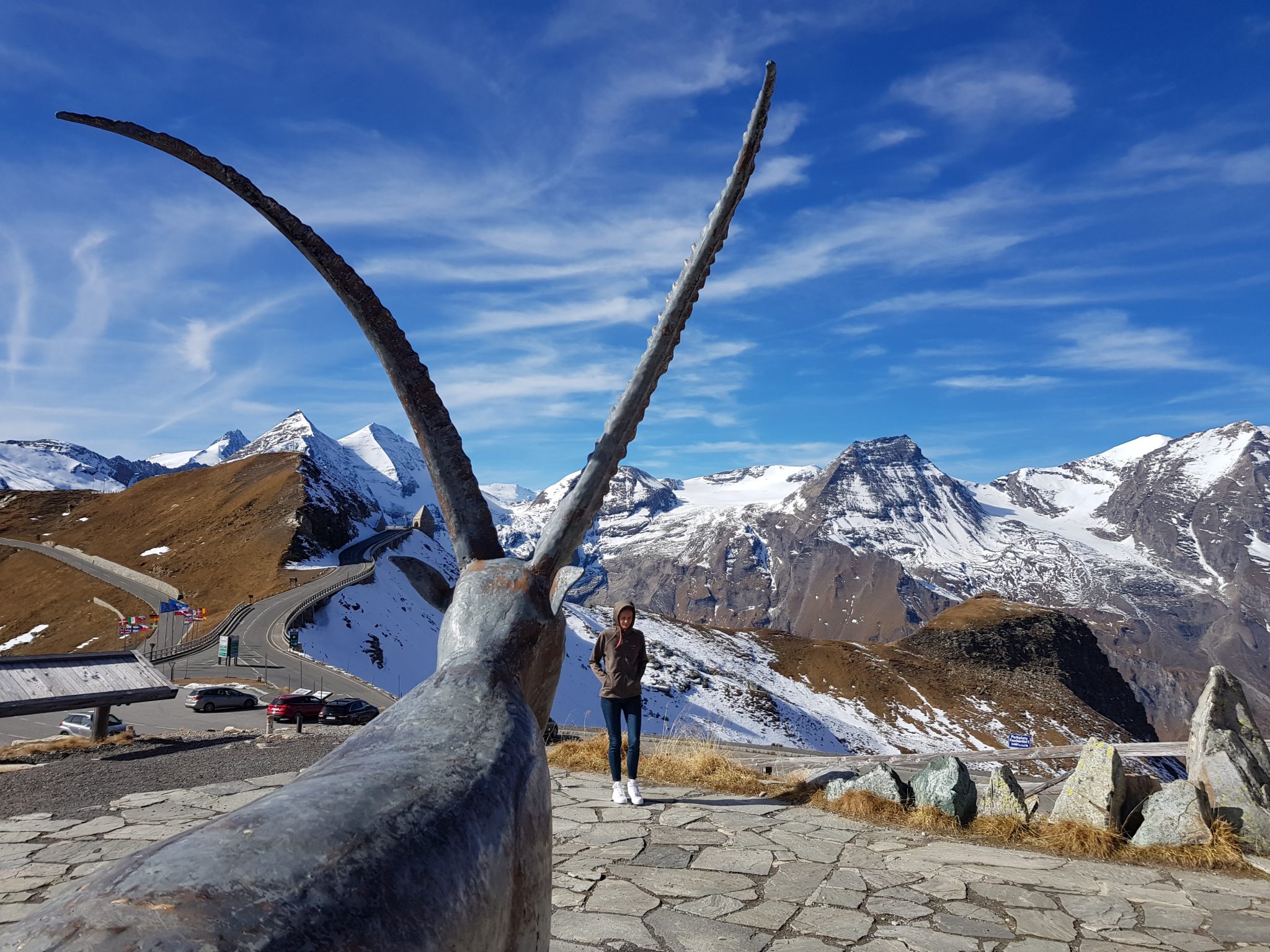 Grossglockner hiking:
The Austrian Alps are one of the best spots for hiking in Europe. Austria's network of hiking trails is famous for being well sign-posted and in many areas offers routes for every level – from very easy and short leisure hike to Alpine climbing.
The area around the Grossglockner is a hiker's paradise!
With many marked hiking and walking paths, it guarantees pure mountain pleasure for everyone! Are you ready for the breath-taking scenery?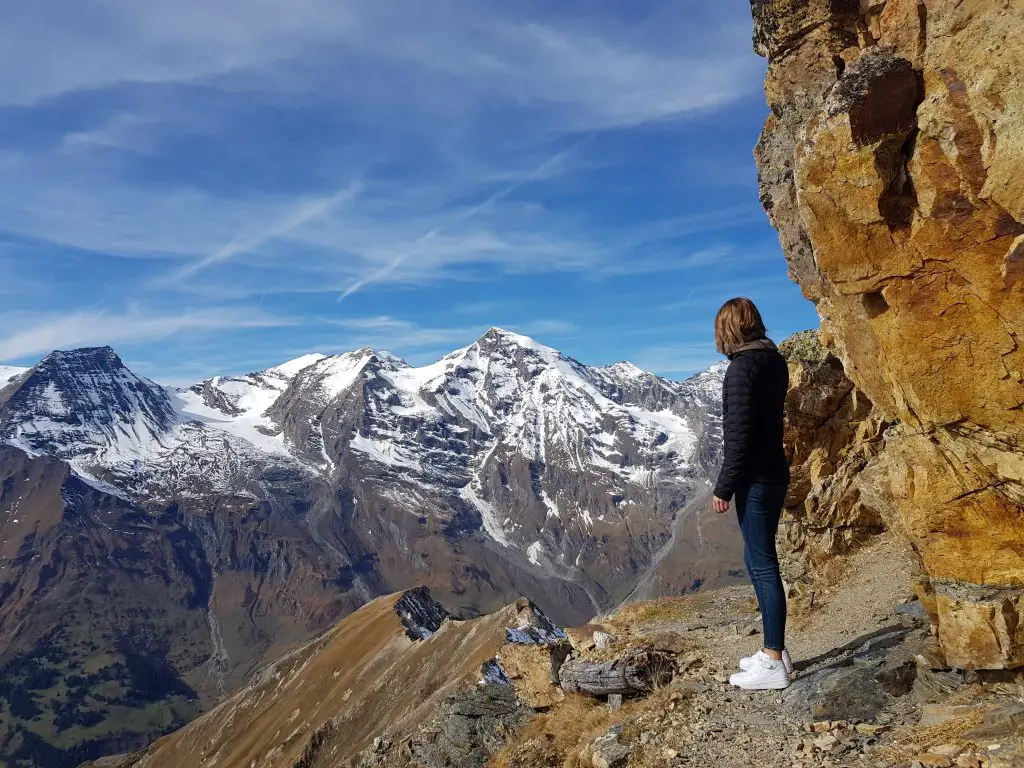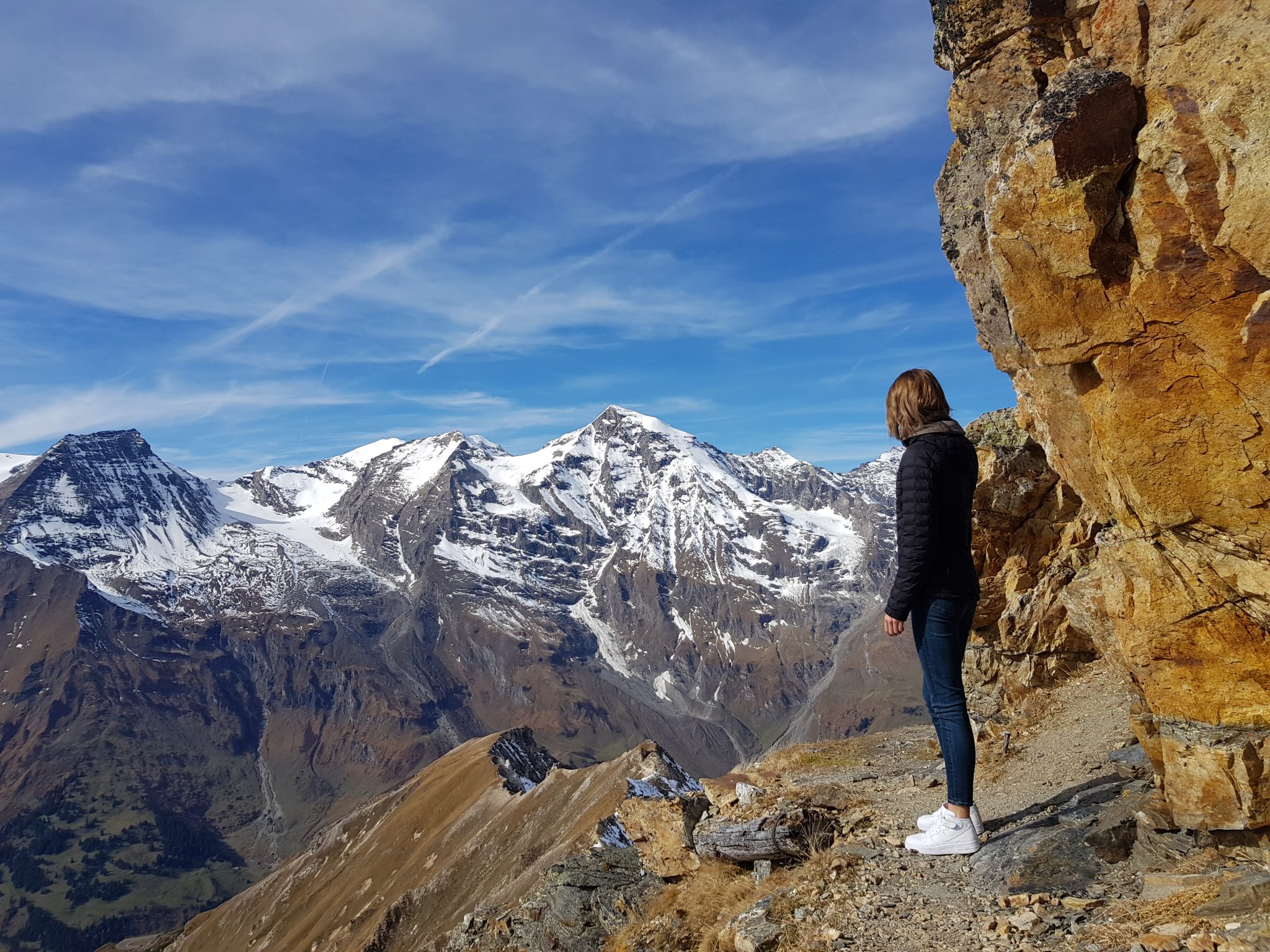 Grossglockner High Alpine Road driving experience:
The Grossglockner Hochalpenstrasse is one of the most beautiful panoramic roads in the Alps.
This is absolutely heaven for everybody who loves 4 wheels. Many tourists who have been to this place called the Grossglockner High Alpine Road as one of the best roads in Europe!
And it's hardly difficult to disagree with that! All you have to do is put I'm love in my car by Queen and drive! OK, the views are so sensational that you will most probably stop once or twice 😉
Please read our guide on renting a car in Europe if you have never done it before.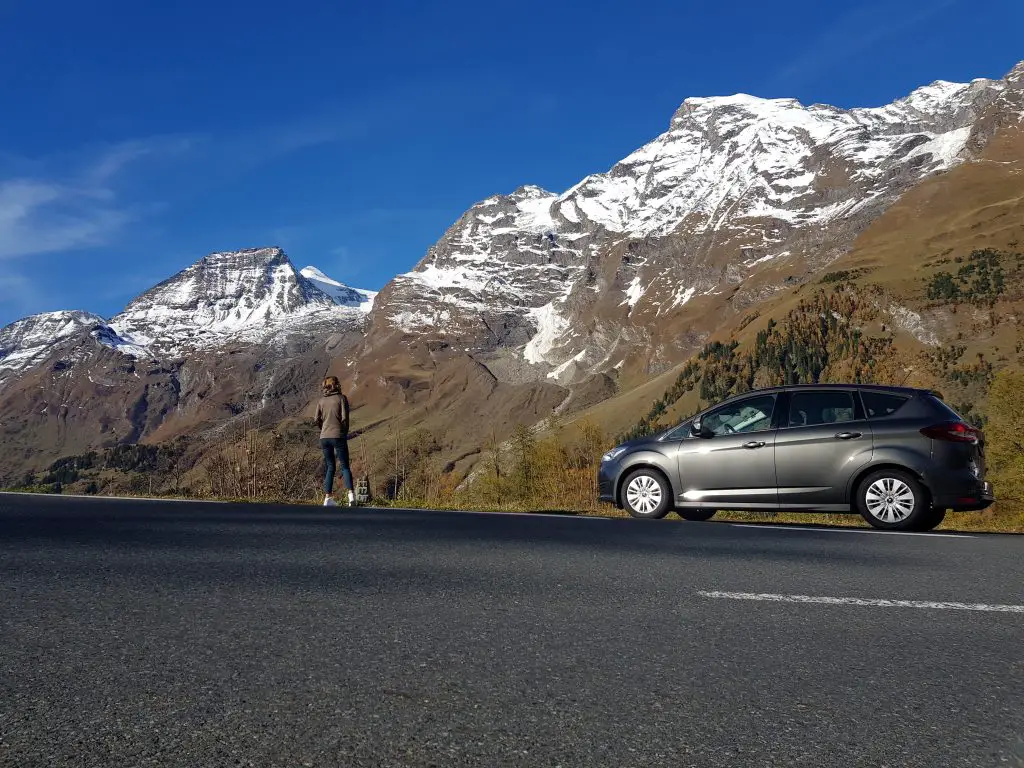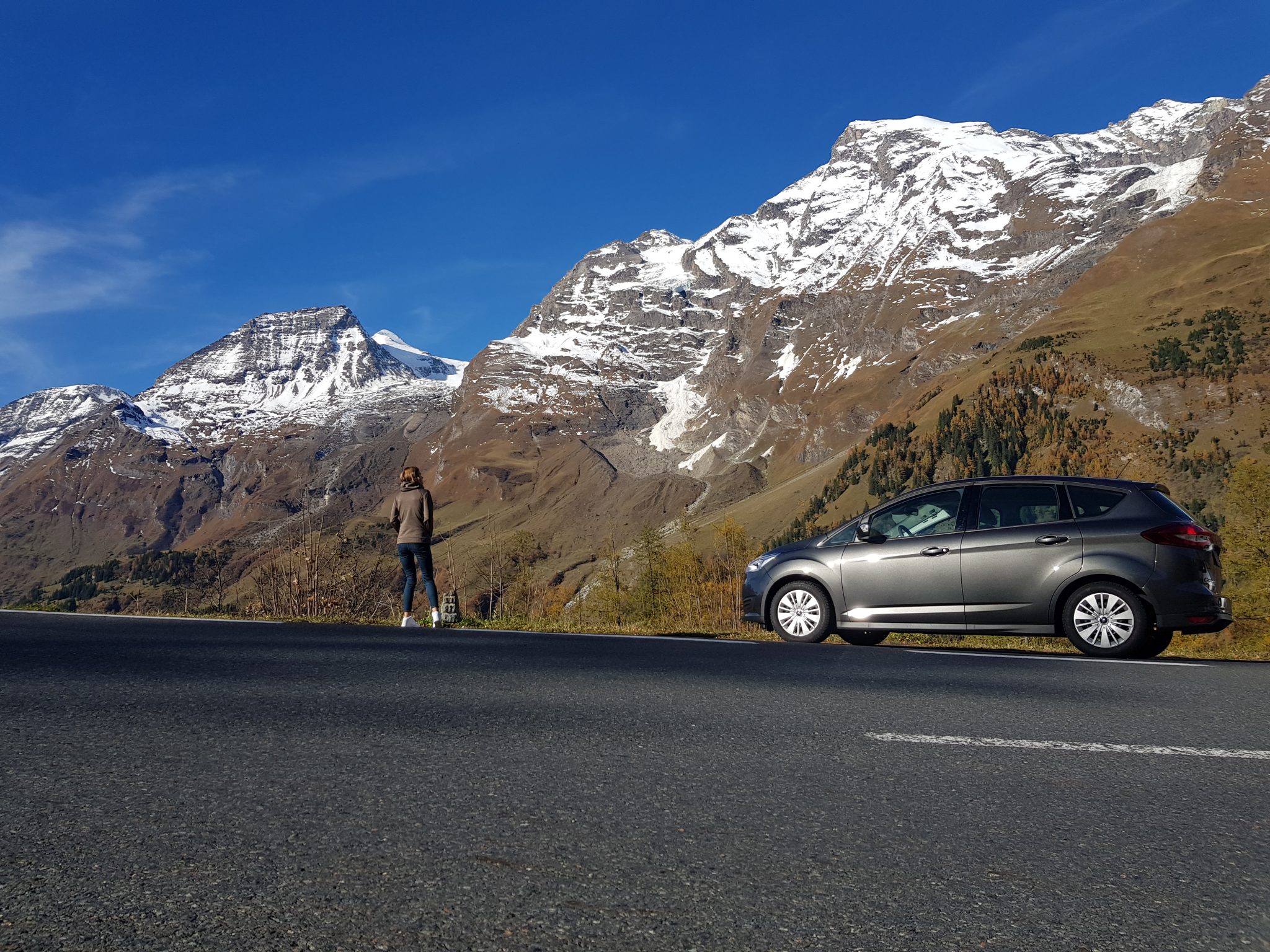 Where to stay along the Grossglockner High Alpine Road?
If your main purpose to visit Austria is the amazing alpine road, then you should consider one of the two below locations for your stay:
Zell am See
Some of the best hotels in Zell am See are:
Schönblick Residence – Absolut Alpine Apartments
Kaprun
This is another perfect location to stay during for time in Austria. We would recommend the below hotels:
For those, who really want to be close to the action, chose Hotel Römerhof in Fusch an der Glocknerstraße.
If you are not staying locally and visiting the alpine road only on a day trip, you will be able to use many picnic spots for relaxation. There are also a few restaurants along the road – Gulaschsuppe is a must! 😉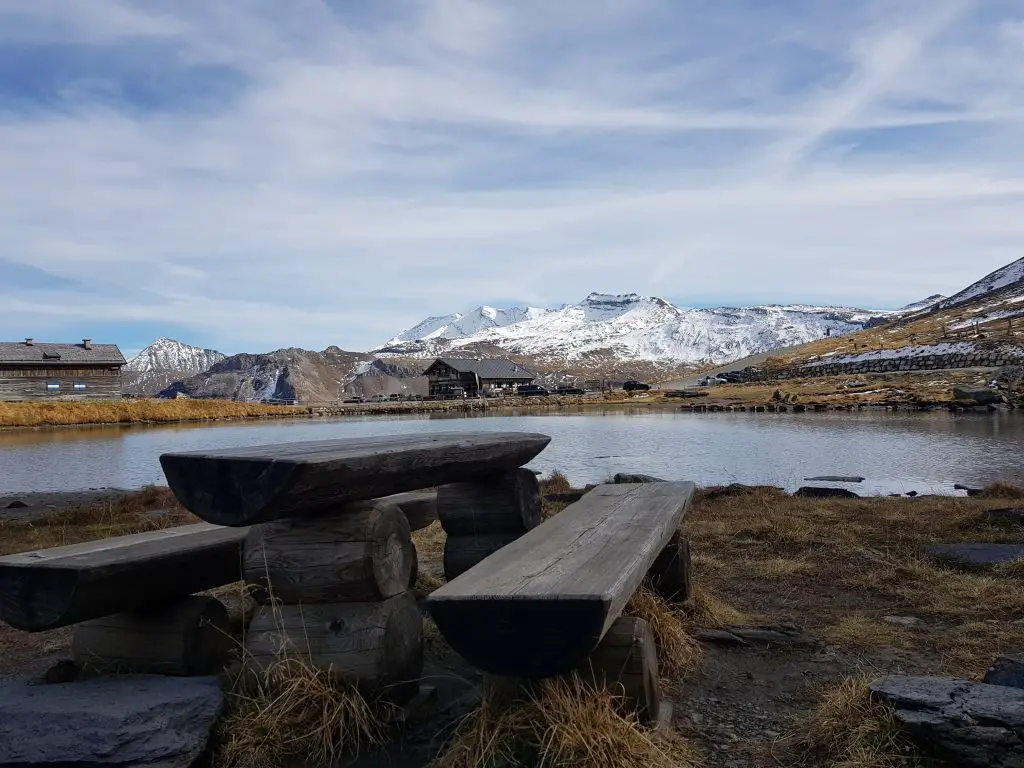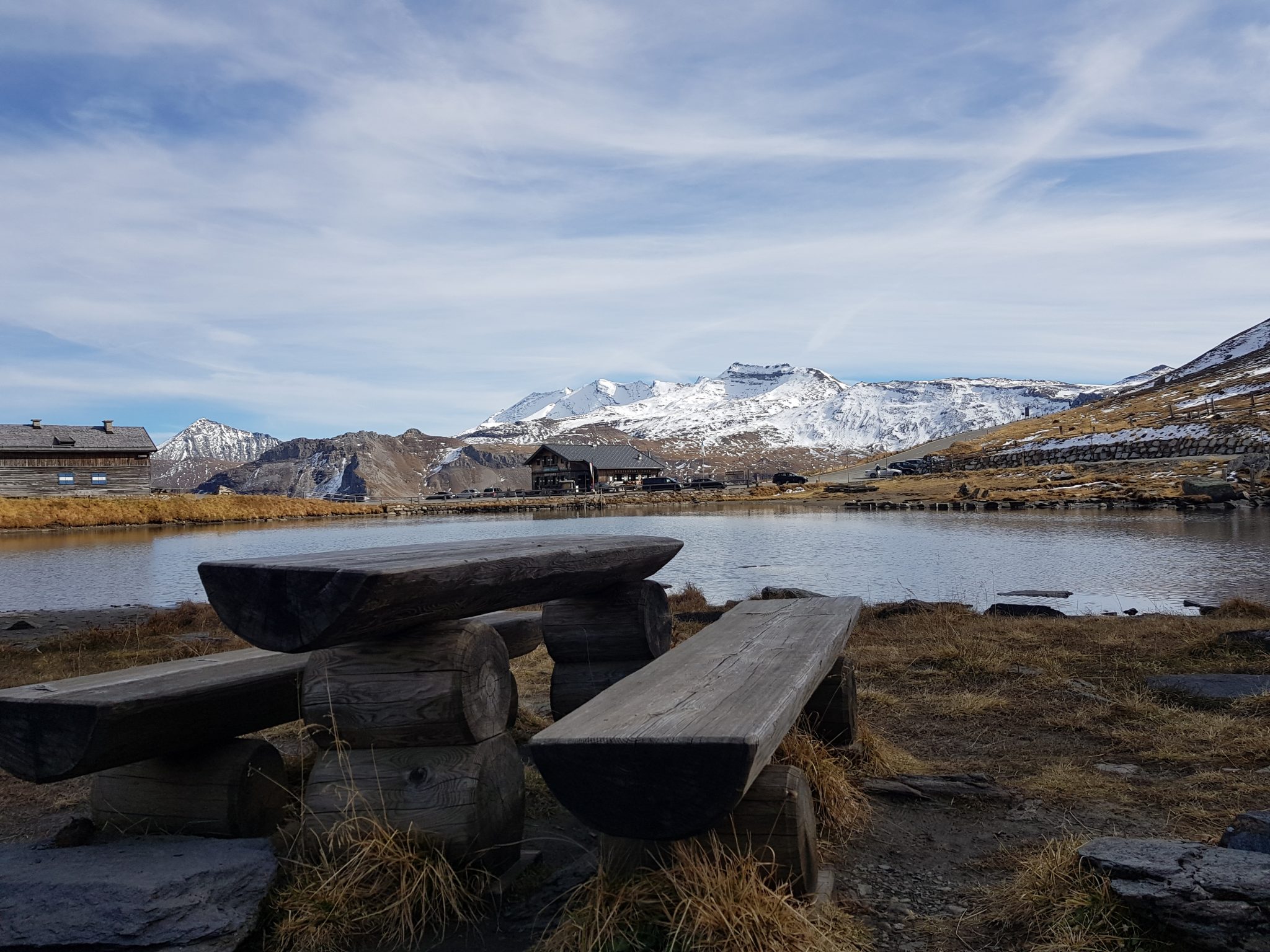 Grossglockner High Alpine Road FAQ:
How long does it take to drive the Grossglockner?
2-3 hours are sufficient to drive the road, but you should really block the whole day for a trip to Großglockner-Hochalpenstraße.
Which animals can be seen on the Grossglockner High Alpine Road?
The area around the alpine road it's perfect for watching wild animals. While hiking you can spot some marmots, ibexes, chamois, vultures and golden eagles.
Is Grossglockner High Alpine Road open now?
Check the weather conditions first! Usually, the road is open from the end of May/beginning of June and will be closed for winter in the second half of October.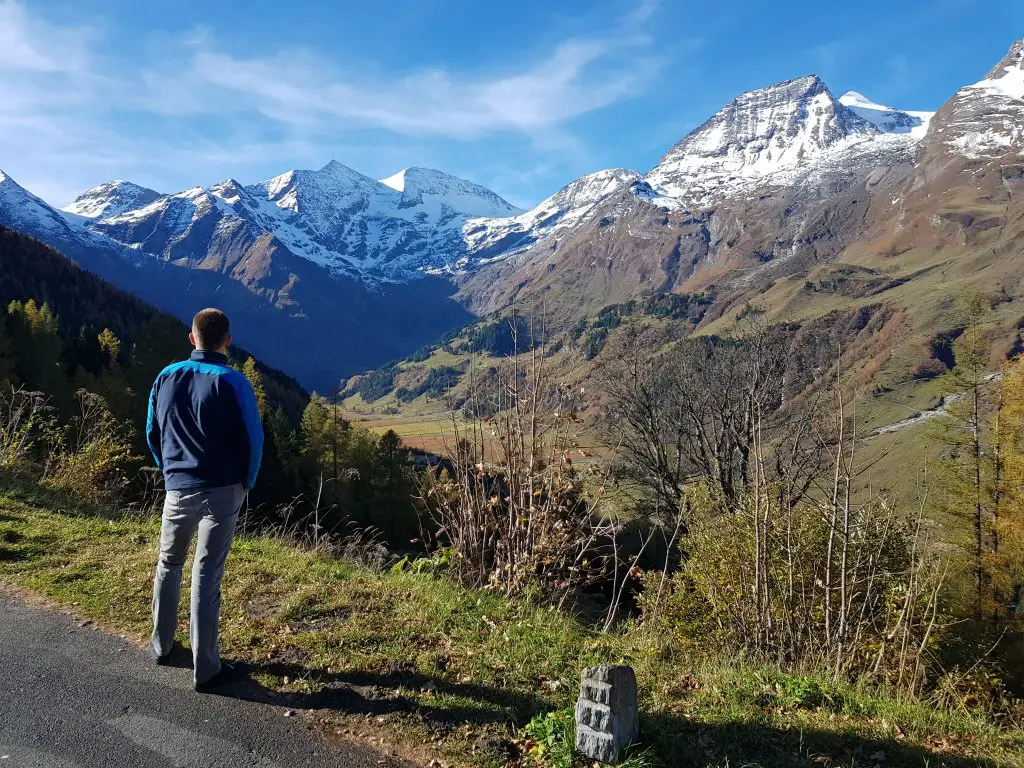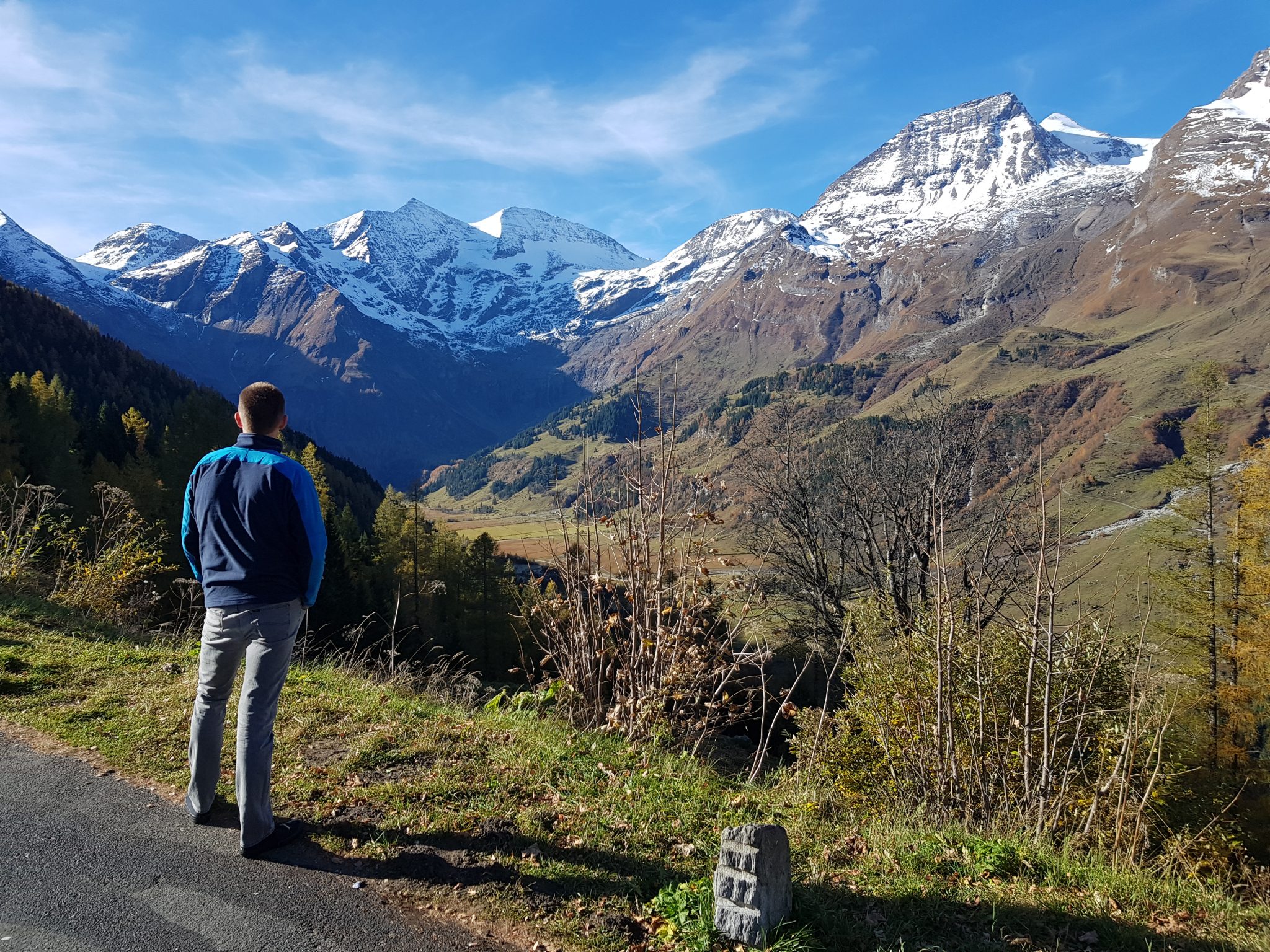 Is it worth driving the Grossglockner High Alpine Road?
Without a doubt! The stunning scenery around the alpine road is sensational. This is the best road trip in Europe we have done so far. As one of the most unique things to do in Austria, the Grossglockner Hochalpenstrasse should be on any travel bucket list!
Are you ready to try your driving skills on this fantastic road? 🙂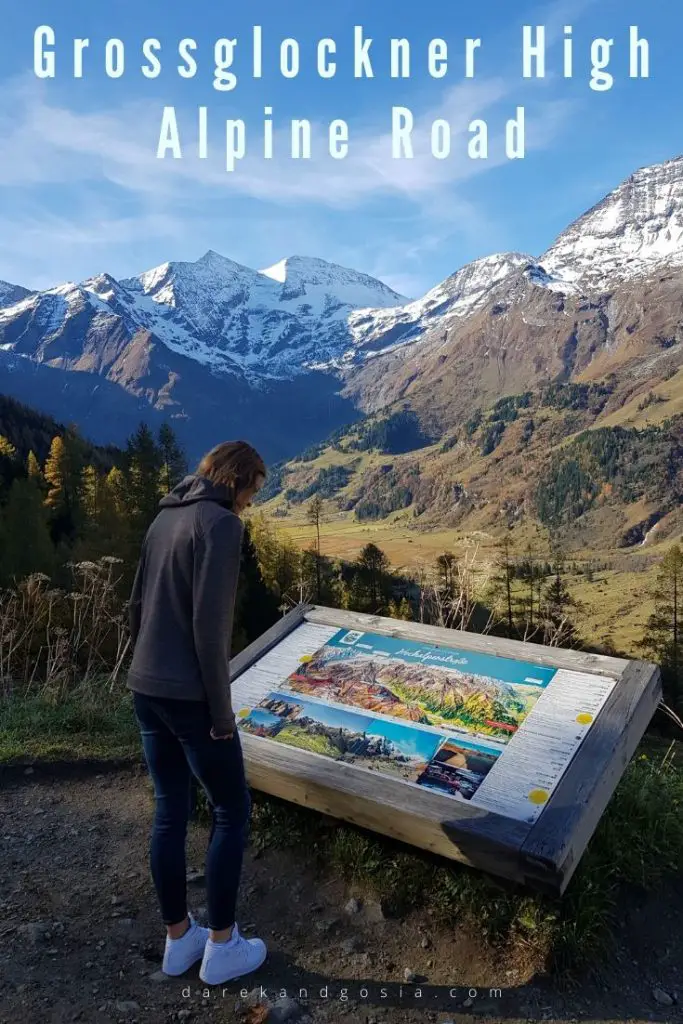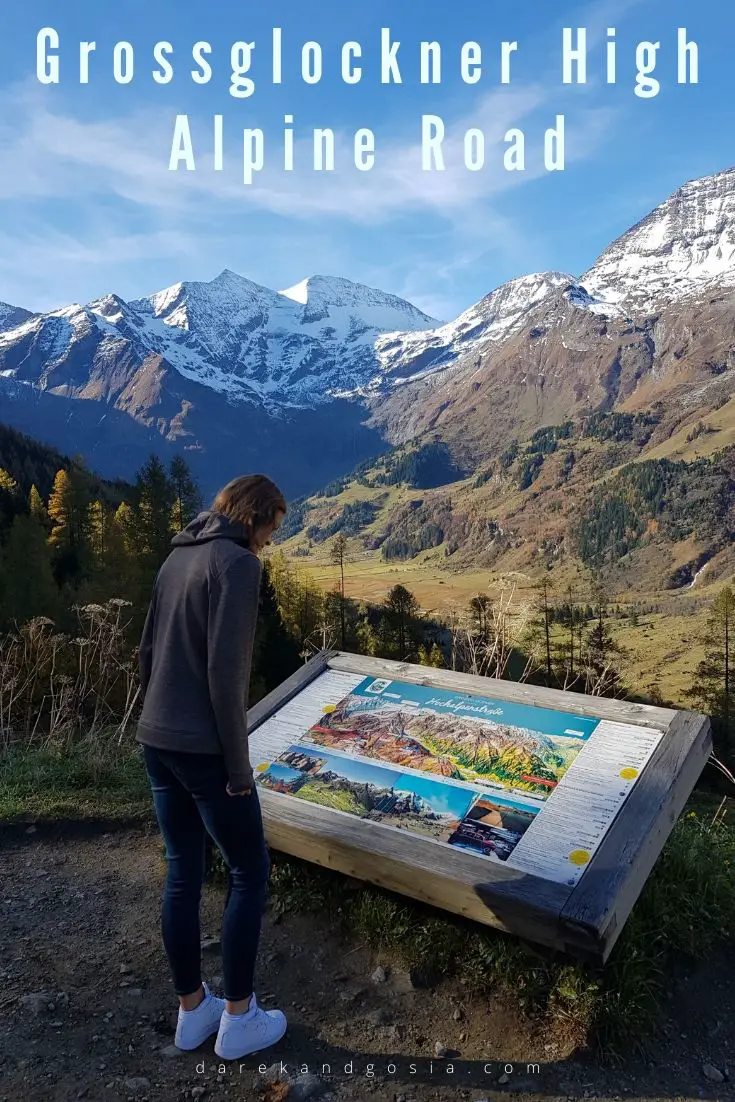 Articles you may like: