Is Amsterdam worth visiting? Yes! There are many great things to do in Amsterdam & stunning places to see during a 3-day visit in this city!
Is Amsterdam one of the most popular city break destinations in Europe? No! It's one of the most popular places on Earth!
With so many great things to do in Amsterdam, this city is always at the top of any travel bucket list. Can you guess why? With so many places to visit in Amsterdam – from romantic walks along the canal belt, beautiful parks and a long list of famous museums the capital city of Holland it's just perfect for a unique experience. But what are the best things to do in Amsterdam?
The city is full of fantastic free-of-charge activities so the trip will not squeeze your wallet. In fact, Amsterdam is one of the cheapest places to visit in Europe.
And as Amsterdam is quite compact (for a capital city) everyone will find many great places in Amsterdam for a weekend getaway trip. Yes, there will be a lot to do in Amsterdam in 3 days!
Every year millions of tourists visit Amsterdam – there must be a reason why Amsterdam is one of the most popular tourist destinations in the world!
Where to stay in Amsterdam?
There is no shortage of amazing places to stay during your holiday in Amsterdam. Please see below some of the TOP hotels we have selected for you:
"This 4-star hotel offers modern rooms with a flat-screen TV and is less than 15 minutes' walk from Amsterdam RAI convention centre. Novotel benefits from free WiFi, a gym and a sauna."
"The Mercure Amsterdam Sloterdijk Station offers a gym and a bar called the "Skybar" which offers panoramic views. It also has a restaurant located on the 8th floor."
Need more inspiration? Find a hotel in your favourite part of Amsterdam.
If you want to discover the best things to do in Amsterdam including Anne Frank House, Rijksmuseum or Amsterdam's top "coffee" shops – book your trip today! It's totally worth it.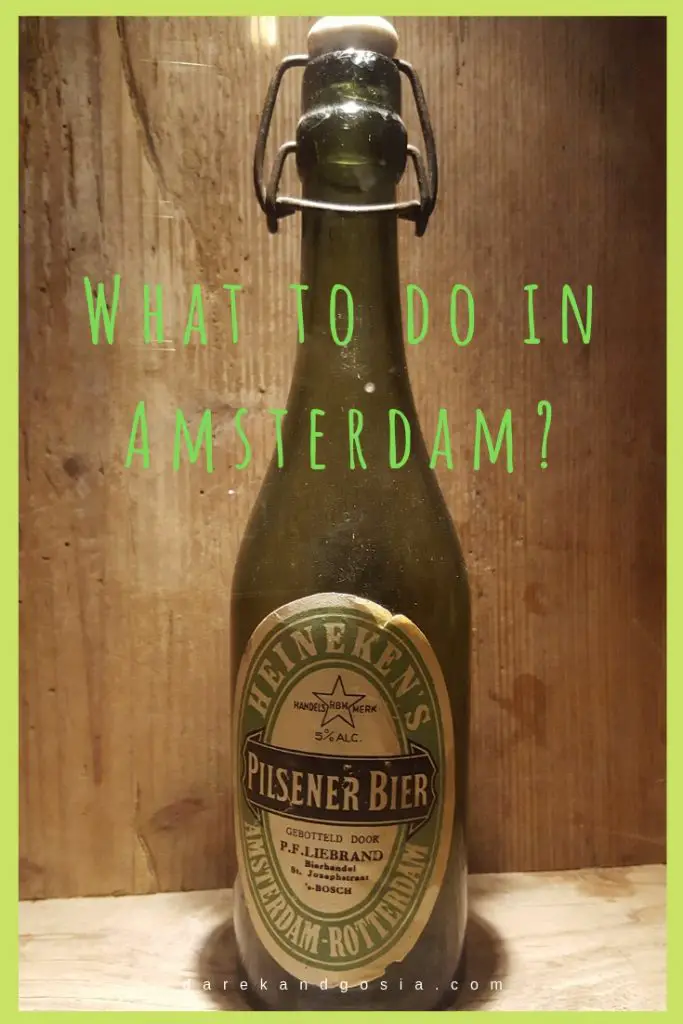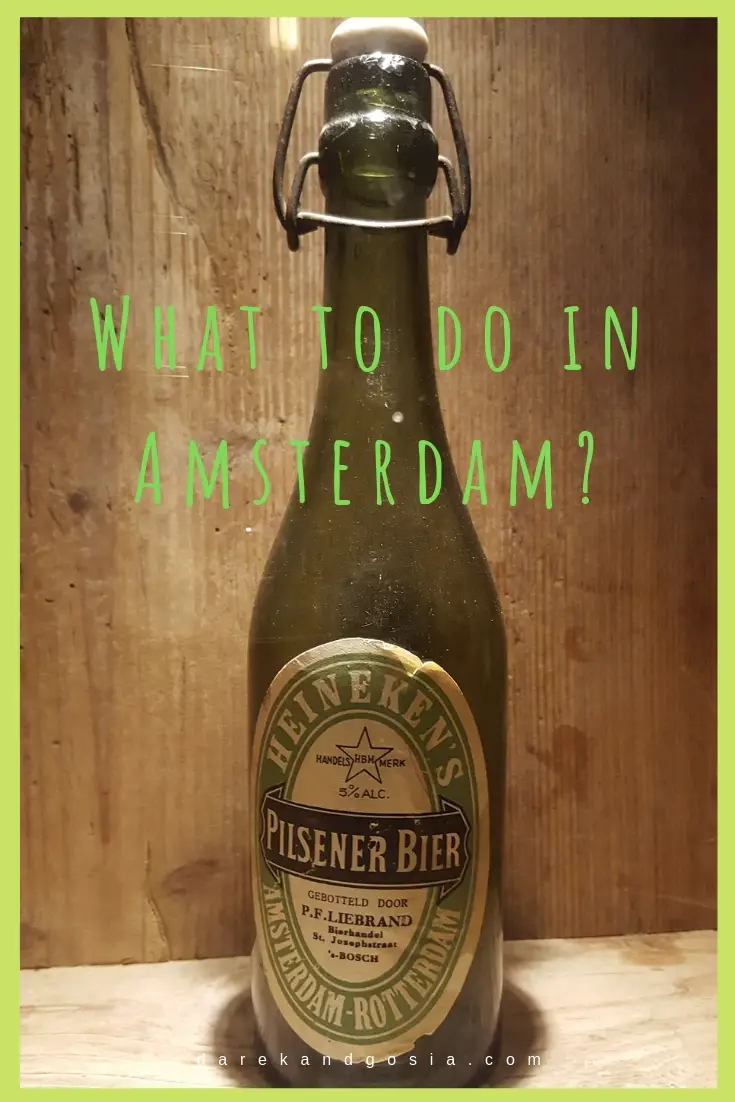 Still interested in visiting Amsterdam? We created a list of the best things to do in Amsterdam, so you don't have to worry about missing out on the best places in the city. All you have to do is book your flight ticket and a hotel in Amsterdam.
What can you do in Amsterdam in 3 days?
Here is our list of the best things to do in Amsterdam – a must-do bucket list of top places to visit in Amsterdam:
1. Get The I Amsterdam City Card
What to see in Amsterdam? Enjoy access to many of the best museums and attractions across the city of Amsterdam with The I Amsterdam City Card. This card provides access to over 70 museums as well as providing city-wide public transport access that includes ferries, buses, metros and trams.
The I Am Amsterdam Card also provides access to a wonderful boat cruise throughout the famous canals and allows you to skip the lines and get discounts at restaurants and events too!
2. Van Gogh Museum
Top things to do in Amsterdam? There are a number of museums dedicated to the famous Dutch artist, but this has to be the most spectacular. Home to a massive selection of his works, it is an absolute must for anyone visiting the city.
There are both permanent and temporary exhibitions on offer, and the museum itself has very reasonable entry prices.
Would you add Van Gogh Museum to your list of things to see in Amsterdam?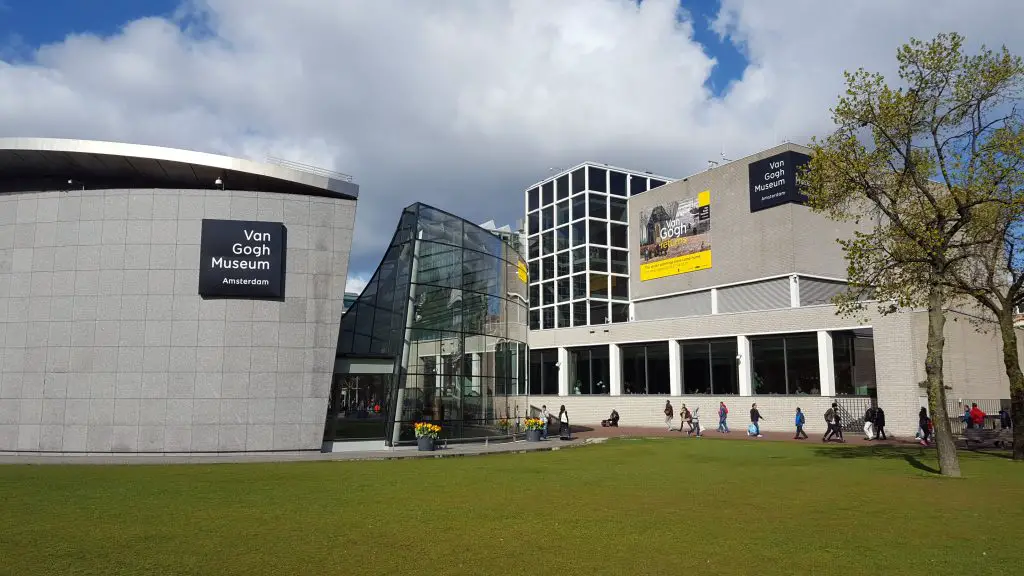 3. Bike Tour of Central Amsterdam
Looking for cool things to do in Amsterdam? Get your bearings in the city and see the city how the locals do – on your bike! A bike tour of the city immerses you in the culture of the Netherlands and allows you to see the beautiful architecture and notable highlights of the city in a fun-filled way.
During a bike tour of central Amsterdam, you'll have access to an expert guide who will be able to tell you the some of the most fascinating facts and history of the city, while also showing you the best places to return to during your visit of the city.
4. Go to Pllek
Any romantic things to do in Amsterdam? This restaurant is a little different from anything you have likely experienced before. It's a bar and restaurant on the beach that is made from used shipping containers. Yes! Shipping containers! 🙂
You probably know that Amsterdam is one of the best foodie cities in Europe. In case you didn't know that, click here to learn why 🙂
If you still ask yourself – what to do in Amsterdam in 3 days? Pllek is your answer! It really is one of the best places to visit in Amsterdam 🙂 Despite the rustic appearance, it has a relaxed ambience and serves some fantastic food. If you visit in the summer months, the outdoor seating area really brings the experience together. It's only a short ferry ride from the central station as well. A must-visit romantic place in Amsterdam.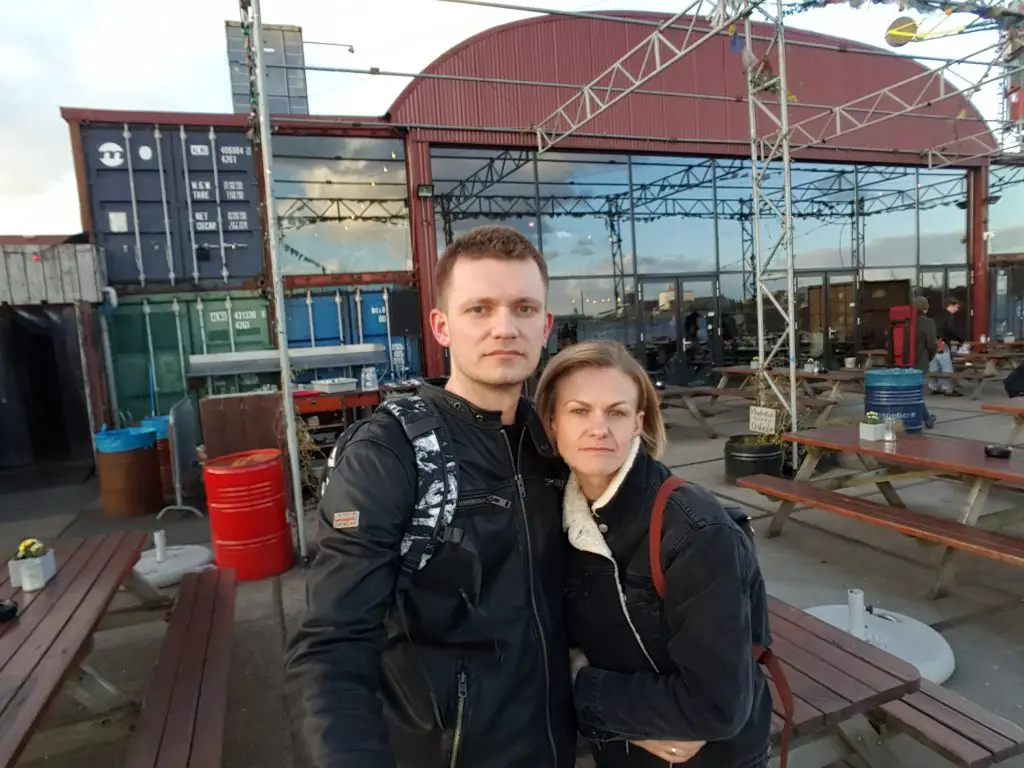 5. Try herring
A must do in Amsterdam! This is the signature food of the Netherlands, and that's not an exaggeration. A delicious salty fish that comes straight from the North Sea, you haven't experienced herring until you've had it Dutch style! 🙂
Sold in restaurants and as street food, you won't be short of places to find this tasty treat within the city. Looking for the best brunch places in Amsterdam? From Omelegg in the city centre to Bamboa in Amsterdam Oost – there are many amazing places to enjoy brunch 🙂
Our suggestion? Try it raw; you'll be surprised by how good it is. If you a food-lover you can even do a food tour in Amsterdam as one of the attractions in the capital city.
6. Amsterdam Royal Zoo
Best places in Amsterdam? Amsterdam Royal Zoo, also known as ARTIS, is a popular attraction in the heart of the city is a spectacular way to see a diverse collection of incredible animals in a historic setting. Amsterdam Royal Zoo is home to animals such as giraffes, zebras and springboks in its city-centre 'Savannah'.
There's also a Butterfly Pavilion, Planetarium and Aquarium and a wealth of plants to stroll through. Whether you want to relax in the gardens or meet some incredible animals, ARTIS has so much to offer. So, is ARZ on your list of best places to go in Amsterdam?
7. Take a photo at I Amsterdam
What to do Amsterdam? This iconic sign (read as I am Amsterdam) is usually found outside the Rijksmuseum, and it is one of the most popular attractions for photographs. A must-do in Amsterdam!
The sign is huge, and you can sit inside the letters for a quick shot. However, the letters do sometimes get moved to different locations throughout the city, so it is a good idea to check before you go.
Once you're there though, make sure you get a good picture with it. It's a cool thing to do in Amsterdam 🙂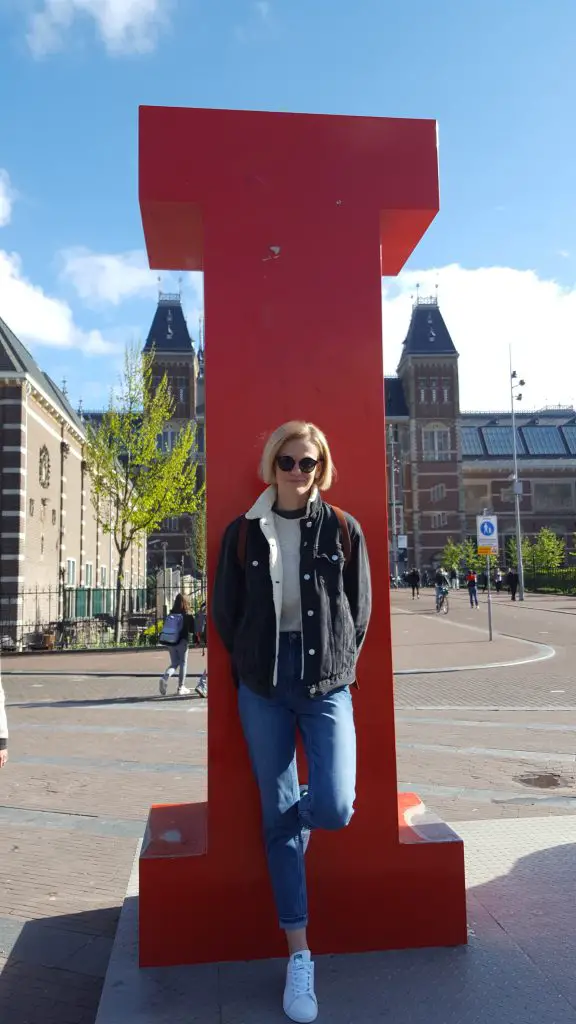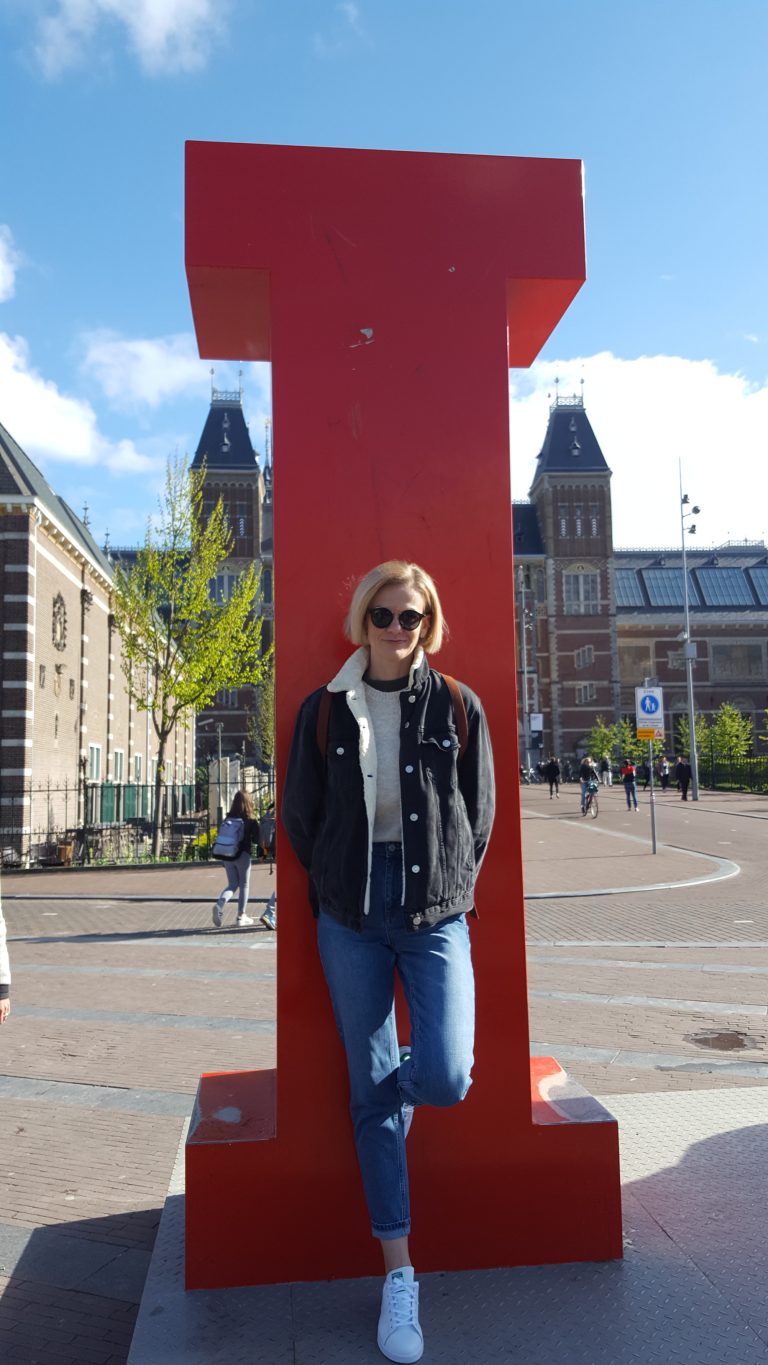 8. Red Light District
Top 10 things to do in Amsterdam? Almost everyone has heard of the famous Red-Light District in Amsterdam. Aside from being home to the famous sex museum (and other attractions 😉 ), it is also the oldest part of Amsterdam. This really is Amsterdam must see!
The Medieval streets will lead you to fantastic fashion and restaurants that you will certainly want to try. Just remember, that there are rules in this district, and they must be followed to the letter.
Yes, Red Light District is one of the most popular places in Amsterdam amongst tourists so you have to see it during your 3 days in Amsterdam.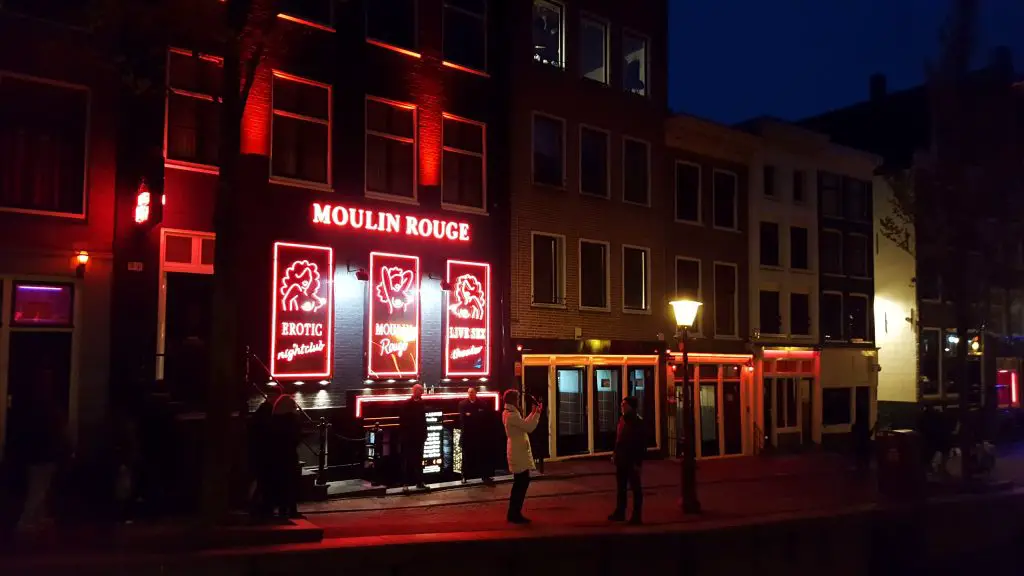 9. ArenA Stadium Tour
Best places to see in Amsterdam? As the largest stadium in the Netherlands, the ArenA Stadium is a world-class stadium that is home to Ajax Amsterdam. During an ArenA Stadium Tour, you'll enjoy behind the scenes access to this incredible stadium, seeing the famous pitch from a unique perspective.
What's more, you'll be able to experience what the stadium is like as a football player, with access that's usually reserved just for them, including the changing rooms. You'll also have a chance to see all of the trophies in the Gallery of Fame.
10. Go for a canal boat tour
Best things to see in Amsterdam? Amsterdam and water are deeply connected, and practically the entire country is actually below sea level. The canal ring in the city is actually a UNESCO World Heritage Site, and this is something you will learn more about one of the famous boat tours throughout the city. A boat tour is one of the 5 things you can't miss in Amsterdam – it's really worth it! 🙂
There are many different types to choose from, including a glorious dining experience in the evenings along the water. A cool thing to do in Amsterdam!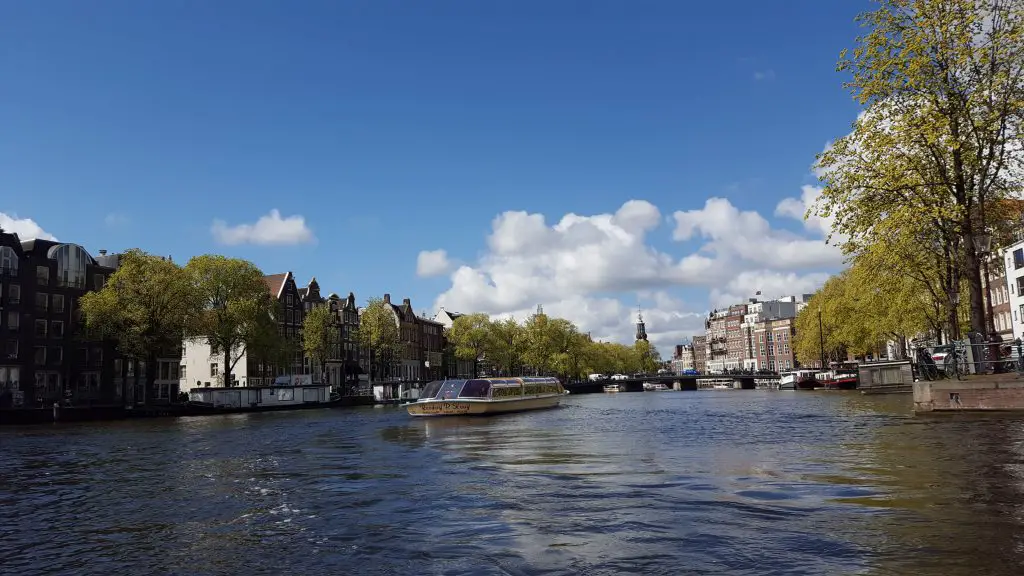 11. Stedelijk Museum Amsterdam
Amsterdam best things to do? Another fantastic art museum within the city, it is home to some of the best modern and contemporary art in Europe. The building itself is a stunning combination of modern and older architecture, which makes it stand out when you are walking through Amsterdam.
It's actually very close to the Van Gogh museum as well, so you can take the time to visit both on your trip. This really is one of Amsterdam top attractions.
12. Trip to Zaanse Schans and Volendam
Top places to visit near Amsterdam? Experience the beauty that the Netherlands has to offer by taking a trip to Zaanse Schans and Volendam from Amsterdam. Zaanse Schans is an incredible region full of history and beautiful buildings. Here you can wander through the 18th and 19th-century structures, including the famous windmills, wooden houses and barns.
Then, you'll visit Volendam, a picturesque fishing village on the banks of Lake Markermeer, famous for its unique culture, costume-clad locals and interesting style of music.
13. Royal Palace Amsterdam
What to visit in Amsterdam? Within the Netherlands, there are three palaces, and this is one of them. You'll find that it is close to the centre of the city on the western side of Dam Square, and the architecture is simply stunning. It is the largest palace from the Golden Age, and it almost always open to the public.
Prices are very reasonable, and those under 18 are granted free entry.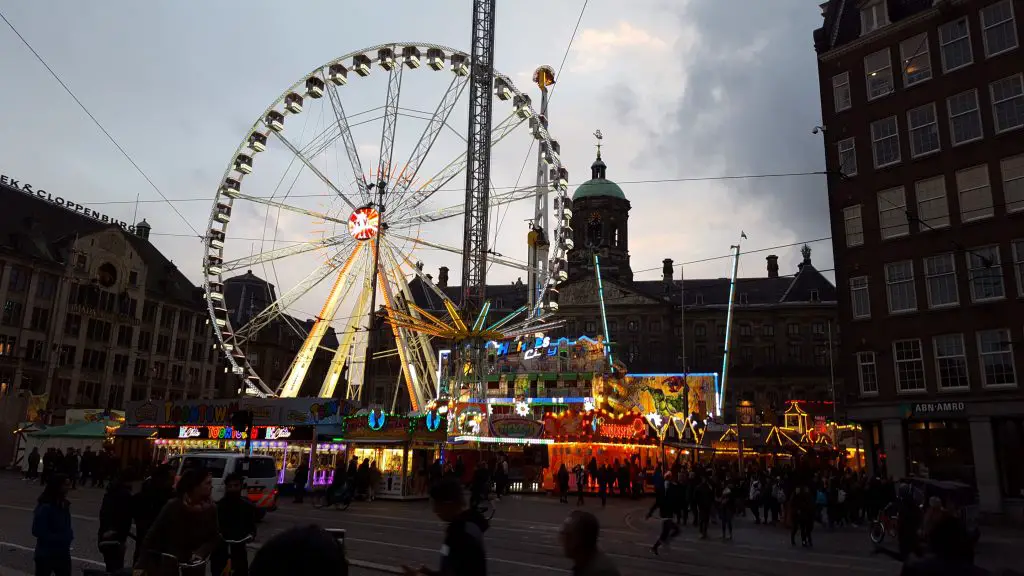 14. NEMO Science Museum
Is NEMO on your list of things to do in Amsterdam? The science centre is shaped like a ship and located directly on the water, with a long bridge leading up to it. While the museum itself originated in 1923, the current architecture was designed and constructed in 1997.
It's an incredibly educational experience, as well as perfectly suited to those who have children that want to learn more about the world and the way things work. Again, the entry prices are exceptionally good and affordable.
15. Moco Museum
One of the top Amsterdam points of interest! Moco Museum is a modern, contemporary and street art museum in Amsterdam and offers an impressive calendar of incredible exhibitions. Moco celebrates a range of outstanding artists including Andy Warhol, Banksy and Jeff Koons.
The ambition of the museum is to take a witty and ironic approach on modern society and is truly a one-of-a-kind experience. With incredible artwork on show, the Moco Museum carefully cultivates its collection to ensure it makes an impact on every visitor.
16. Rijksmuseum
Planning a day trip to Amsterdam? This really is one of the top Amsterdam places to visit! Dedicated to the Dutch arts and history, the exhibits inside date all the way back to the Medieval period. You may have seen the museum's recent advertisement on YouTube where they staged the events from some of their most famous paintings in a local shopping centre.
It's a museum that focuses on passion, design, and a love for the history of the country.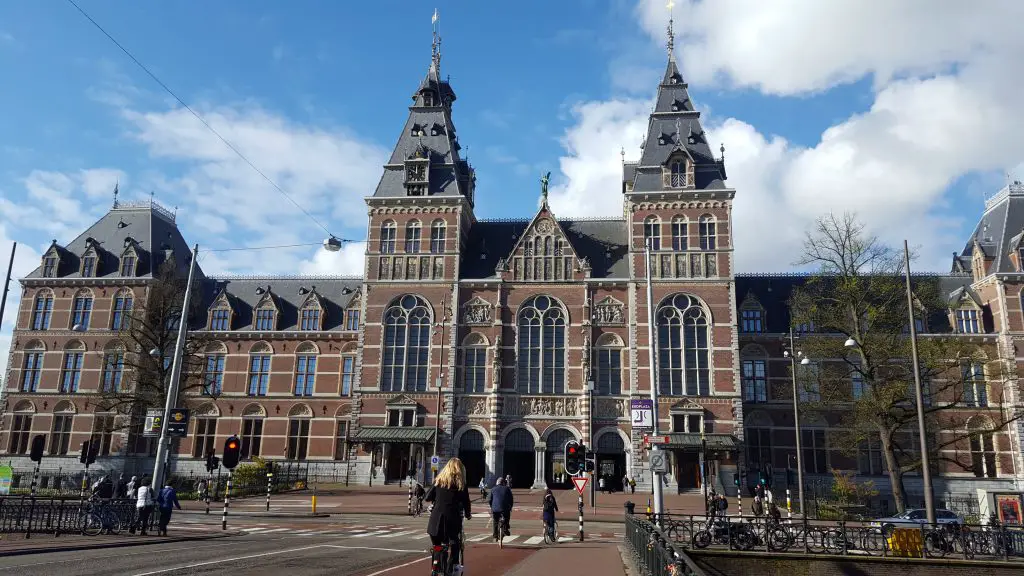 17. Anne Frank House
Where to visit in Amsterdam? This is one of the best things to do in Amsterdam Netherlands! This biographical museum is dedicated to the wartime diarist Anne Frank, who was tragically executed under the Nazi regime. It sits along the canal, near the cheese museum, and takes you through the story of her life, the struggles she went through, and the famous diary that she wrote.
For those who love history, it is an absolute must place to visit in Amsterdam.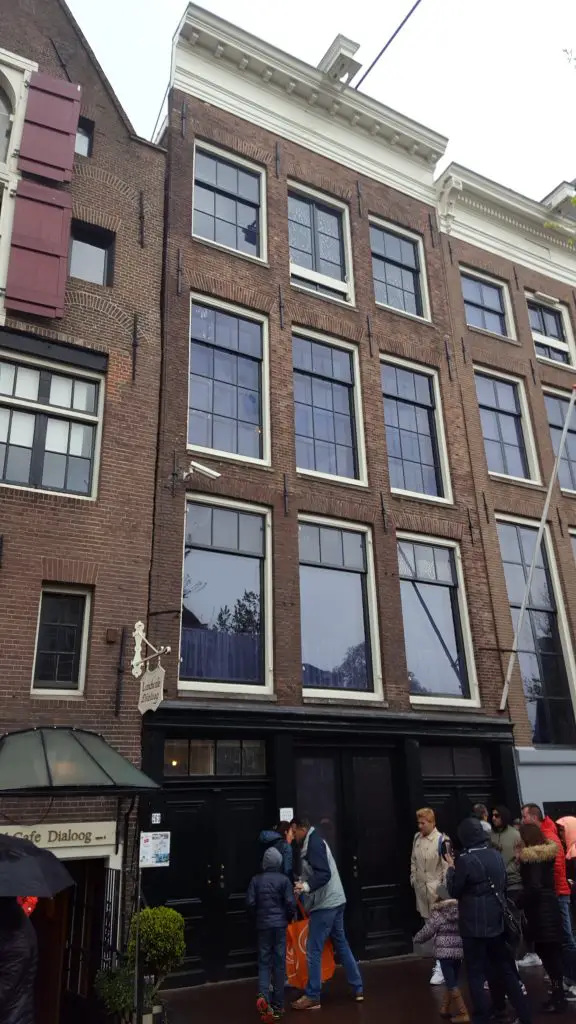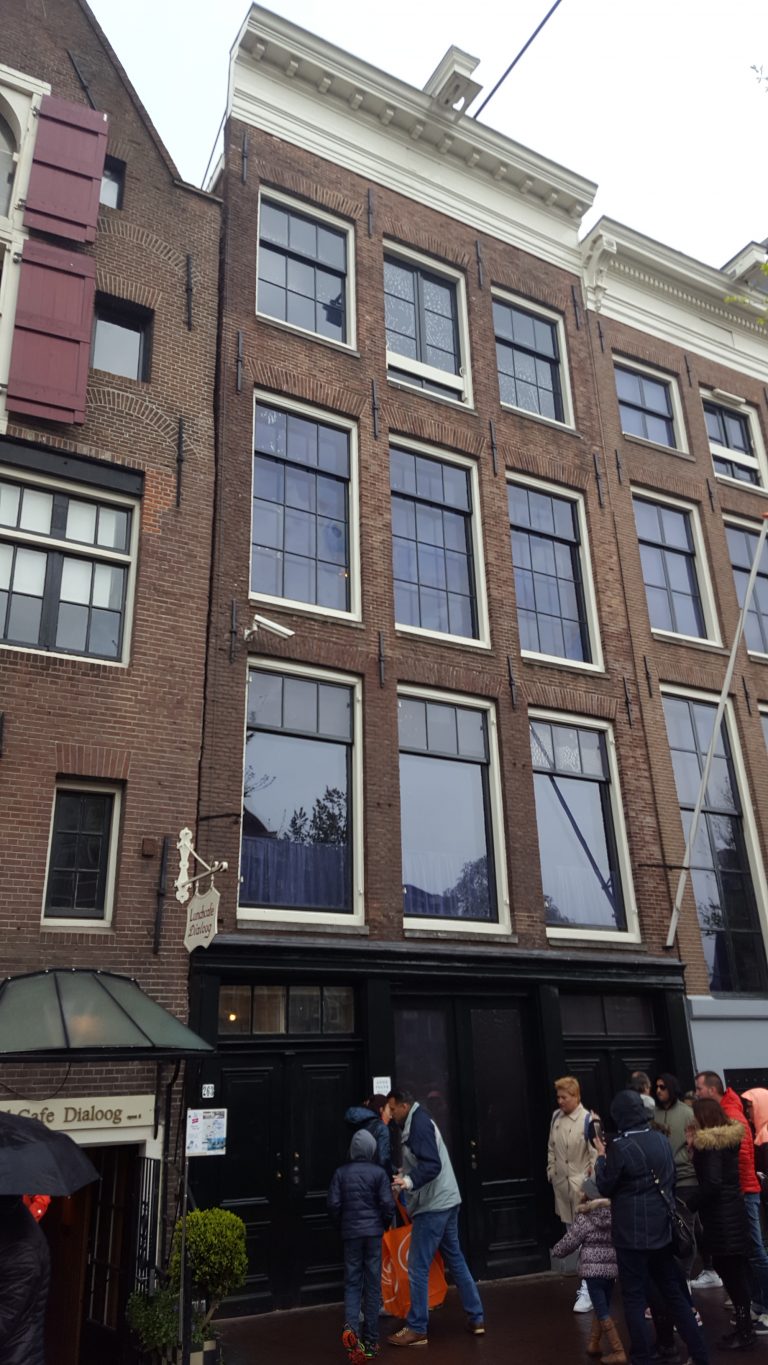 18. Vondelpark
Looking for romantic things to do Amsterdam? This public park might be in the urban city of Amsterdam, but it is a gorgeous area of land. Spanning over 47 hectares, you will find it near the Rijksmuseum. It's the most famous park in the Netherlands, and it welcomes over 10 million people every year.
From locals walking their dogs to visitors stopping in for a picnic in the grass, there is a relaxing experience for everyone here. A place worth to visit!
19. Body Worlds Amsterdam
Want to know more about your body? Then Body Worlds Amsterdam is the place to visit. This museum takes you on an incredible and enlightening journey as you find out all about the human body and understand your own anatomy in greater detail.
Body Worlds Amsterdam was created by the esteemed Dr Gunther von Hagens and covers aspects such as sports, diet, health and even animals too. As well as the leading exhibition, Body Worlds also has seasonal exhibitions too, such as The Happiness Project. Would you add it to the list of top places to visit Amsterdam?
20. Heineken Experience
Love yourself a good beer? The Heineken Experience takes you on a tour of the old brewery, showing you exactly how everything is made to create the beer you know and love.
At the end of it all, you are treated to a tasting experience that is absolutely sublime. There are different types of tour available, and each of them offers a fantastic day out that you won't forget. One of the most unique things to do in Amsterdam!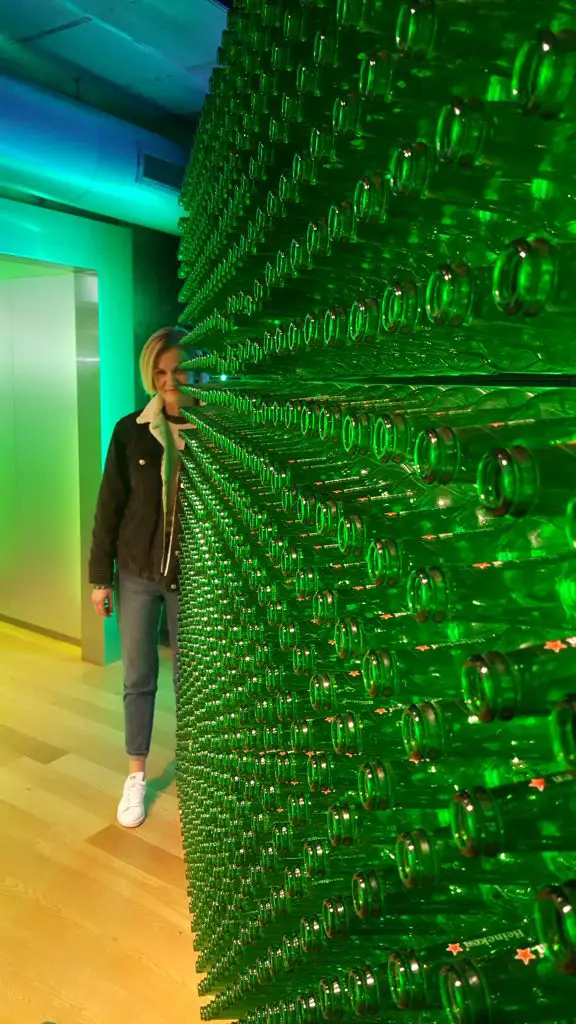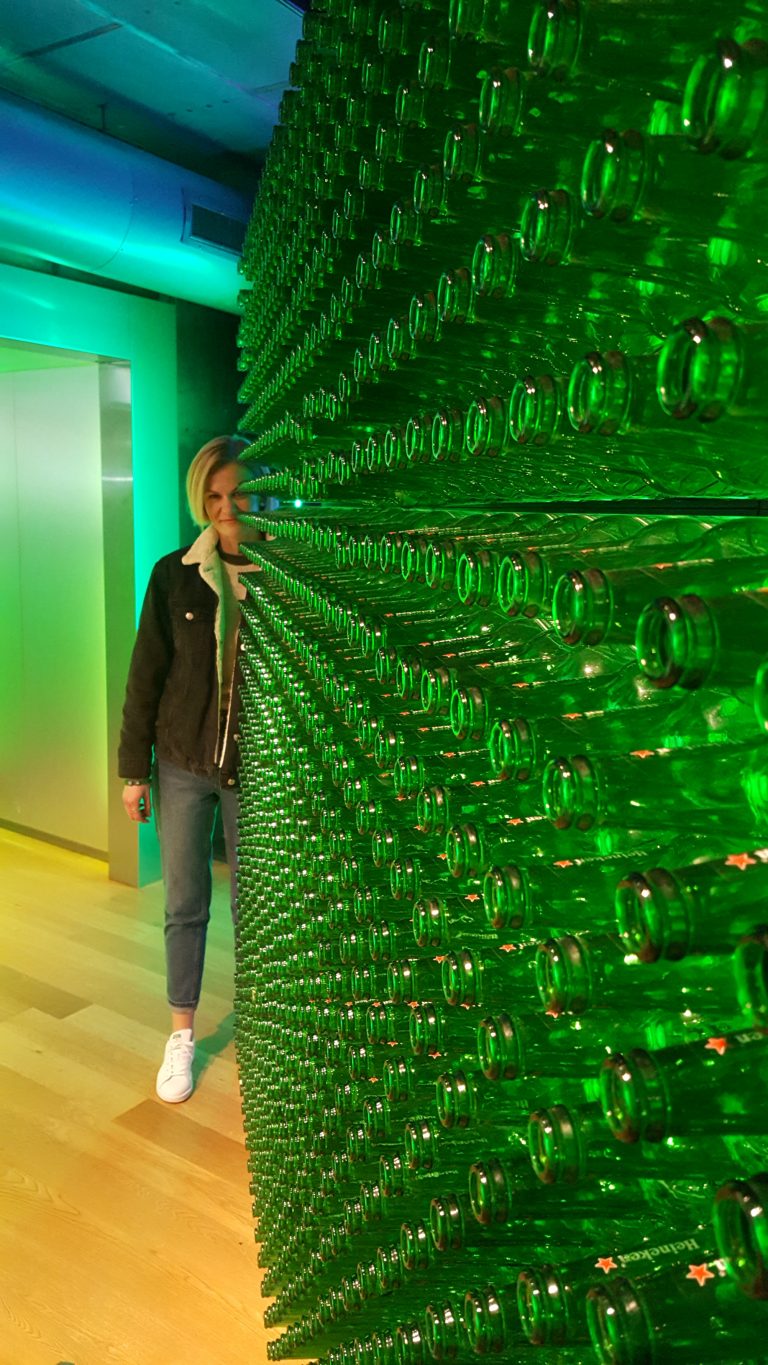 21. Walk along canals of Amsterdam
Looking for free things to do in Amsterdam? Amsterdam is essentially made up of canals, and you will find that there are over 1500 bridges (some of them are really famous bridges) and nearly 100 islands in the city.
It's one of the most incredible features of the city, and while you are visiting you must take a walk along the canals. It's peaceful, romantic, and really helps you to feel like you are part of the area. You may even find a few hidden gems to eat and drink at.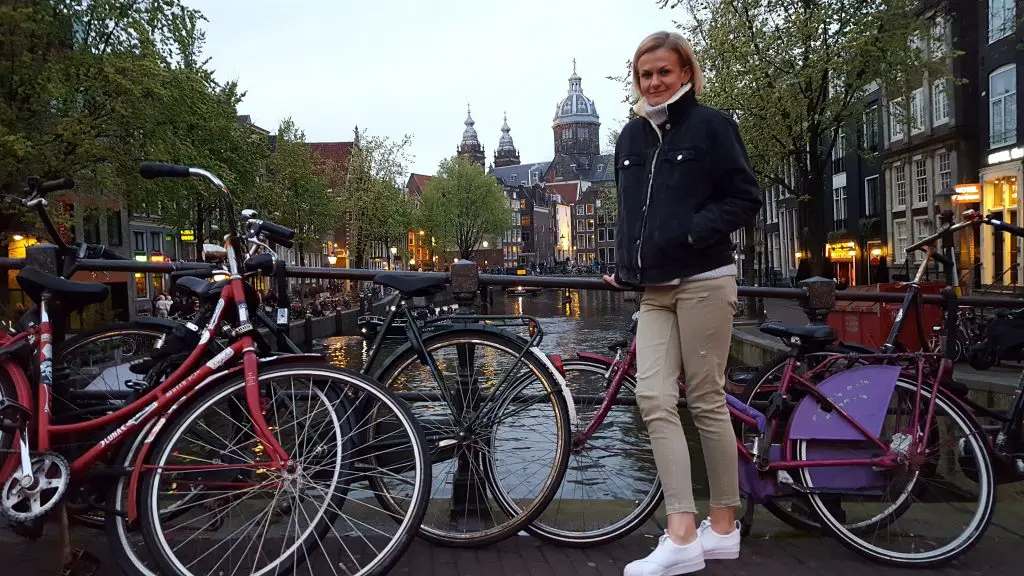 22. Try best Apple Pie in Amsterdam at Winkel 43
This really is one of our favourite places to go in Amsterdam!
It is widely agreed that Winkel 43 serve the BEST apple pie in the city. While the pie may not have been invented in the Netherlands, the Dutch certainly make some of the best out there.
This particular restaurant has a reputation for its apple pie, and they also serve an array of European dishes and drinks for you to enjoy alongside it. Best place to visit in Amsterdam for all apple pie lovers 😉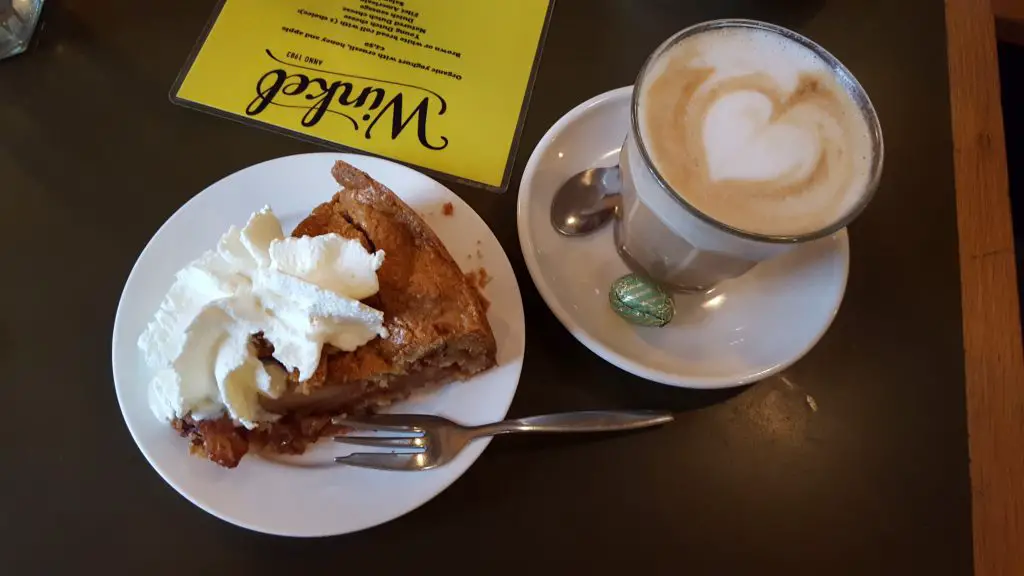 23. Rembrandt House Museum
Top things to see in Amsterdam? This is another art museum, this time located within a historic house. Dedicated to the painter Rembrandt, it is a homage to his work over the years and the masterpieces he created.
The house itself has been carefully restored back to its former glory, and the interior is breath-taking. For art lovers visiting the city, make sure this is added to your top Amsterdam tourist attractions.
24. Bloemenmarkt
Interesting things to see in Amsterdam? Also known as the floating flower market, it is the only one of its kind in existence. It smells amazing, and there are so many different flowers to choose from that you'll likely find yourself a little overwhelmed.
The vendors are lovely and incredibly helpful, so if you are taking someone special to Amsterdam, you might want to consider sneaking off to this market to make a good impression.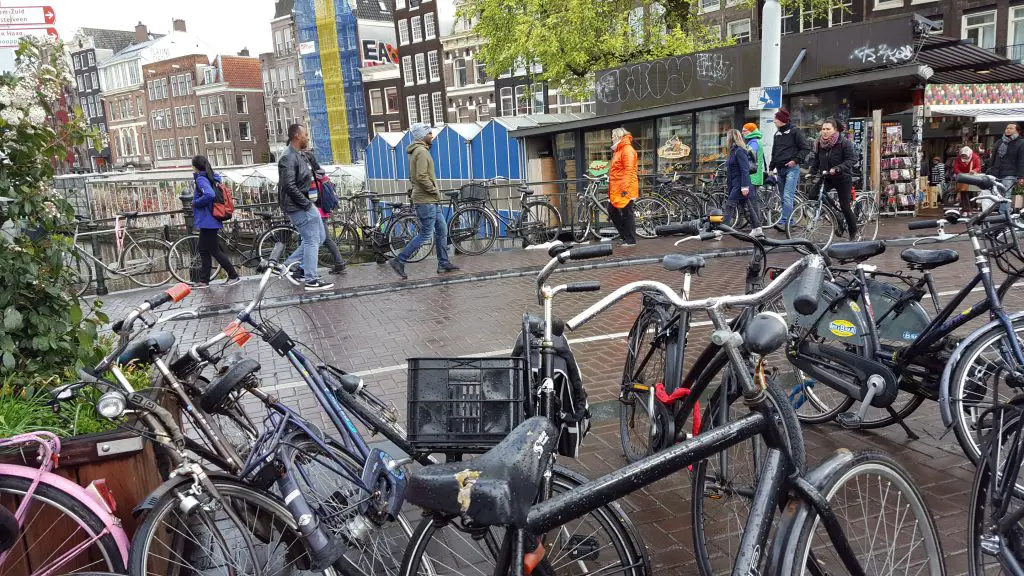 25. Madame Tussauds Amsterdam
What do you do in Amsterdam when it rains? One branch of the famous wax museums, you can meet some of your idols here and take a few pictures. Of course, the only downside to that is they are made from wax. One of the most interesting things to visit in Amsterdam.
You'll find it on the Dam Square, ad it is such a great experience. Travel through the museum and spot celebrities as you do so. You'll be left wondering who is real and who is wax by the end of the tour 😉
26. Coffee Shops Tour
Fun things to do in Amsterdam? Amsterdam is renowned for its legendary coffee shops, so what better way to discover the finest coffee shops that the city has to offer that with a coffee shops tour? In Amsterdam, coffee shops come with a difference as they offer legalised cannabis.
During a tour, only suitable for those over the age of 18, you can learn more about these unique coffee shops, the decriminalisation process and the amazing variety of products that coffee shops offer. This has to be on the list of Amsterdam cool things to do!
27. Go to Ice Bar Amsterdam
Is this not the coolest place to visit in Amsterdam? It's definitely cold ?
But do not worry, you will be provided with a warm jacket. Have you ever tried a cold beer at minus 9 Celsius? If not, you have the opportunity to visit this Amsterdam's top attraction and try it yourself!
Would pay to visit this amazing Ice Bar in Amsterdam? ? It is one of the best places to visit in Amsterdam even is the weather is cold 😉
28. Albert Cuyp Market
Looking for Amsterdam interesting places to visit? Named after the famous painter, this market street in Amsterdam dates back over 100 years. There are over 300 different stalls lining each side of the street, and you can find a whole array of different products – from flowers and chocolates to fish and small gifts. Top place to see in Amsterdam!
Street food is also bountiful here, and you won't regret taking the time to experience this exceptional marketplace. One of the best things to see and do in Amsterdam.
29. Visit Keukenhof Gardens
Looking for places to see near Amsterdam? Holland is known for its tulips and many other flowers, and it's often being called the "flower shop of the world".
But did you know that Amsterdam is not the best place to see tulips? Yes, you can still see and buy many of them but if you really want to experience tulips you have to go to Keukenhof Gardens.
Why? Where else in the world can you see 7 million tulips in bloom at the same time?! The garden is very magical and it's one of the most romantic places in Europe. Read our guide to learn when is the best time to visit Keukenhof Gardens.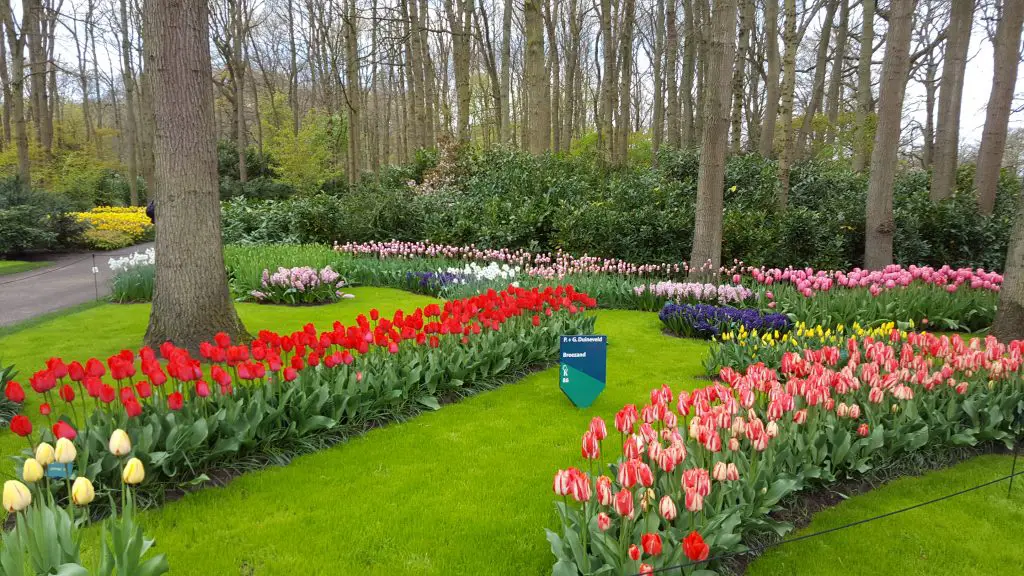 30. Magere Brug
Hidden things to do in Amsterdam? You'll find this bridge runs over the River Amstel, and it is probably one of the most beautiful in the city.
In the evenings, it is illuminated by a stunning array of lights that will leave you breathless at the sight of them. The centre of the bridge opens up regularly to let boats through, even though many of them can sail under when the bridge is down. The name translates to Skinny Bridge as it is quite slim.
31. Hop on a bike
Must do things in Amsterdam? Pretty much everyone in Amsterdam owns or rides a bike. It is a cycling city, and one of the highlights of any visit is hiring one and taking time to see the sights.
Hiring a bike is easy, and you will find there are loads of areas where you can do this. Whether you want to spend the day cycling around, or just a few hours, it shouldn't be a problem. Plus, you have 400km of cycling paths to guide your way. One of the best things for couples to do in Amsterdam!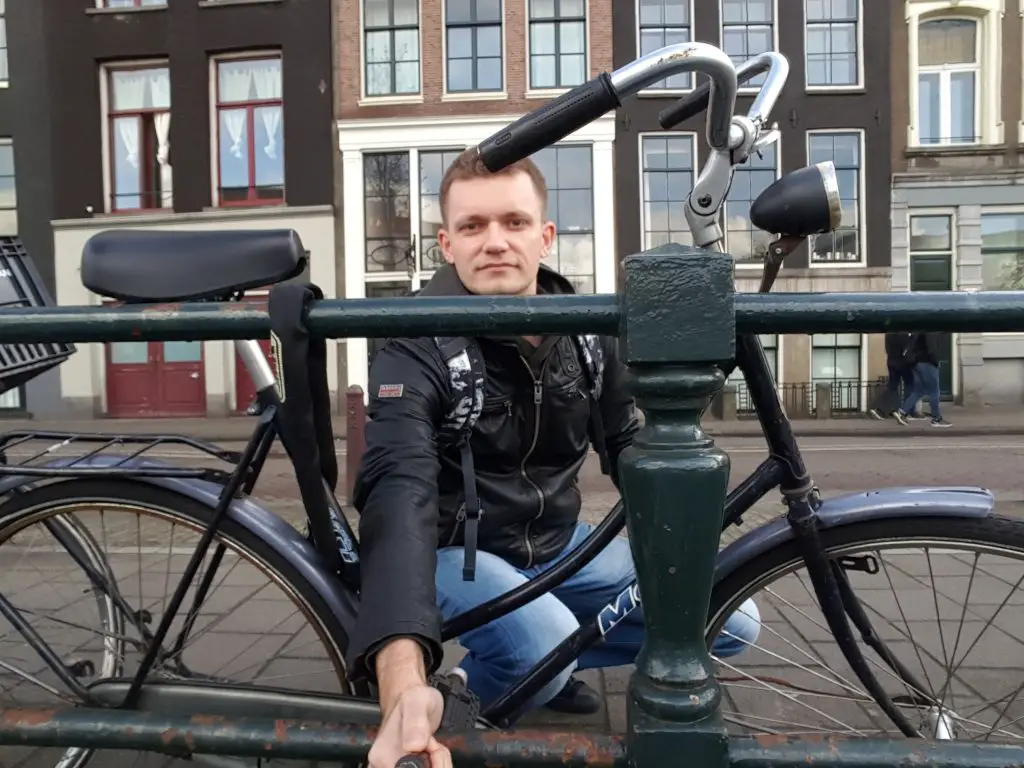 Is it worth visiting Amsterdam for 3 days?
Amsterdam is a very compact city, perfect places for a weekend getaway in Europe. Yes, 3 days are for sure enough as long you don't plan to spend hours in each of Amsterdam's museums 😉
There are many things to do in Amsterdam in 3 days – take some comfy shoes as you will have to walk a lot to see all the best places Amsterdam has to offer. In case you have more than 3 days in Amsterdam, go for a day trip to Zaanse Schans – you will love the scenic windmills! 🙂
Have more time in Holland? The country has much more to offer than just the capital city – there are many stunning Dutch hidden gems waiting for you to explore them! 🙂 You would definitely love amazing Christmas in Maastricht or sightseeing in Haarlem – those lovely places are located just stone's throw away from Amsterdam. If you love Dutch cities, then spending one day in Rotterdam will be a great choice too!
FACTS ABOUT AMSTERDAM:
Last day in Amsterdam what to do?
If you are trying to cram in the last few hours of your time in Amsterdam, then there are a few things that you are going to want to do. Why not rent a bicycle and travel around the city, seeing some of the sights from a different viewpoint. You could also take a cruise along the canals. You could even just find a bar and have a couple of drinks, after all, you will probably be tired from all the walking you have already done.
How to spend one day in Amsterdam
It is a real shame if you only have one day in Amsterdam, however, there are a few different things that you are going to want to see. You should try and pick one museum from the many on offer (the Anne Frank House is fascinating). You should also try and see as much of the canal network as you can. It is also worthwhile sitting and taking in all the amazing people that travel through Dam Square.
How walkable is Amsterdam
Amsterdam is absolutely a city that is built for those who want to walk around and see it on foot. The only thing to keep in mind if you are thinking about taking a walk around Amsterdam is that it can feel pretty spread out over a large area. So, over the course of a few days, you are going to rack up some miles.
Any self-guided walking tour Amsterdam?
There are so many things to see in Amsterdam that you are likely to feel a little overwhelmed about all the things that you want to fit in. The history of Amsterdam is really fascinating! One of the best ways to make sure that you have the best break in the city is to take a self-guided walking tour. These will help you to travel around under your own steam, but make sure that you see everything that you need to see too.
What does the 3 X's mean in Amsterdam?
One common misconception is that the three X's that appear in the symbols of Amsterdam are there to represent the world-famous red-light district and definitely risque side of the city. The truth is that these X's actually relate to being St Andrew's Crosses.
What's good to buy in Amsterdam?
Shopping is pretty great in Amsterdam and there are plenty of amazing things that you can buy whilst you are spending some time in the city. If you are looking for something traditional then you might want to think about custom clogs. However, you can just as easily buy Dutch licorice or perhaps a handmade wallet too.
How many bikes are in Amsterdam?
The majority of people in Amsterdam choose to get around the city on a bike, which means that you are often going to feel that you are completely surrounded by bikes if you spend some time in the city. The truth about Amsterdam is that there are thought to be as many as 1.91 bicycles per household. This equates to somewhere in the region of 850,000 bicycles.
What is traditional Dutch food?
Food is pretty great in Amsterdam, in fact, in the Netherlands as a whole. One of the most famous of all the Dutch foods has to be Hollandse Nieuwe, which is new herring, although of course, this isn't likely to be everyone's cup of tea. A far more tempting option is probably the Stroopwafels that are available around the country as well as the Poffertjes too.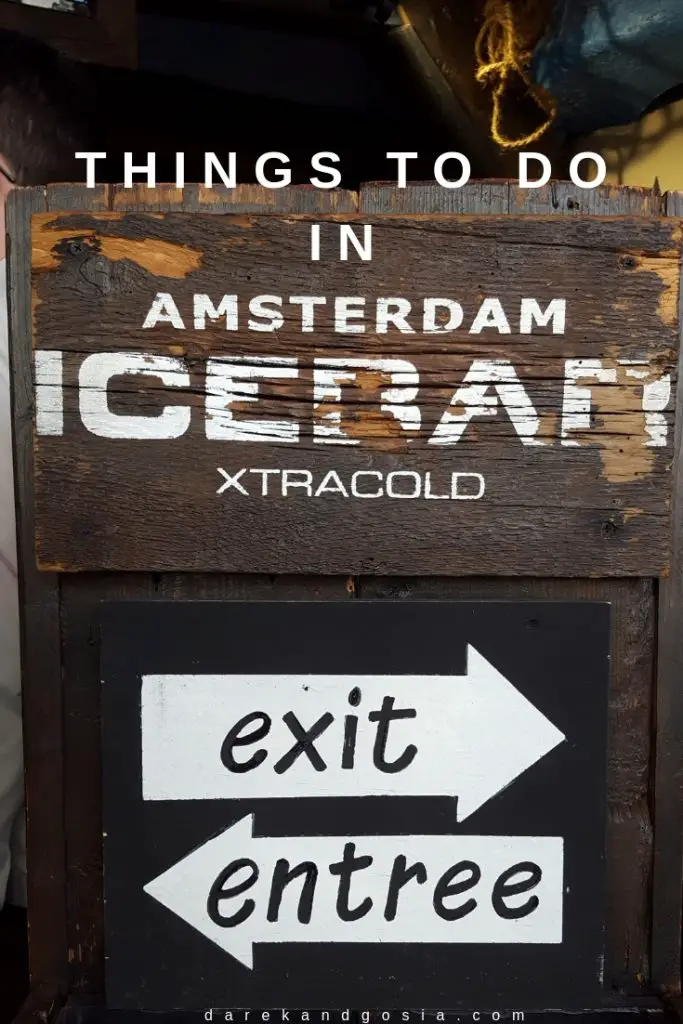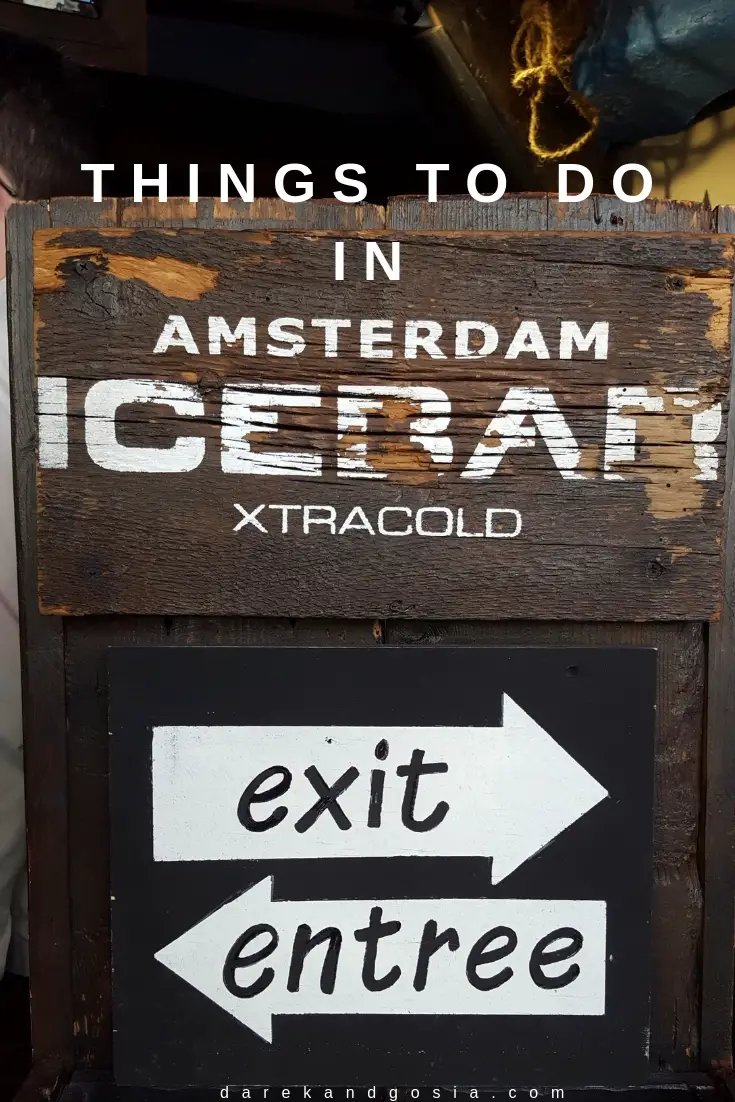 Articles you may like: