Wondering what's the weather like at Christmas in Lanzarote Spain? Book a trip to Lanzarote in December and see yourself!
If you want to spend a Christmas escaping the dark, dull days of winter, then look no further than the sunny Canary Islands and, specifically, Lanzarote. If you want sunshine, warmth and white sands instead of snow for your White Christmas, then Lanzarote is the place to go to celebrate your festivities.
If you go once for Lanzarote December holidays you will always come back to have another hot Christmas holidays!
Sorry mum, but there is nothing better than Christmas in Lanzarote! 🙂
Just because you'll be in sunnier climes for Christmas, don't worry that your Christmas will be lacking in festivities. Christmas is a big deal in Lanzarote and there are plenty of fun and magical Christmas traditions to get involved with.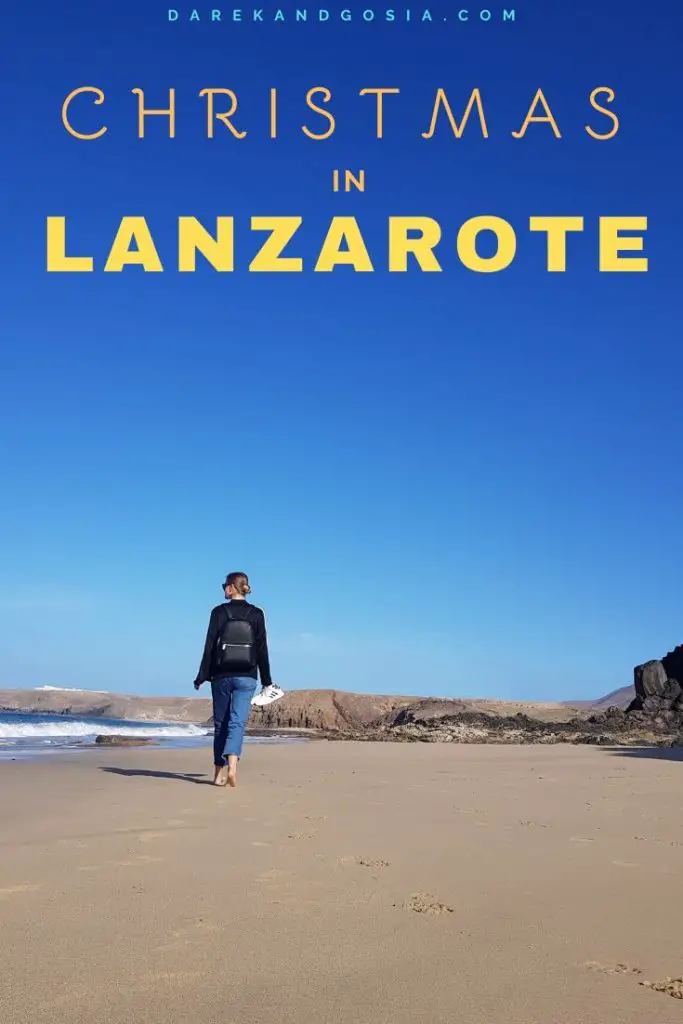 So, before you book your flights and hotel, here is everything you need to know about celebrating Christmas in Lanzarote. So, really to learn about Lanzarote Christmas?
Best places to stay in Lanzarote at Christmas
Puerto Del Carmen
Is this the best place to stay in Lanzarote? If you want an active and fun-filled Christmas break, then Puerto Del Carmen is a great place to stay, especially for families. Puerto Del Carmen has a long, golden, sandy beach and lots of bars and restaurants. There are also lots of activities available from go-karting to a theme park, water sports and cycling.
Best hotels in Puerto del Carmen for Christmas in Lanzarote:
Costa Teguise
If you love water sports and can't think of a better way to spend Christmas than kitesurfing or windsurfing, then Costa Teguise is the ideal place to go. There is a lovely promenade with shops, bars and restaurants to fill your festive break with merriment.
Best hotels in Costa Teguise for Christmas in Lanzarote:
Playa Blanca
For a laidback Christmas, Playa Blanca is one of the best beaches in Lanzarote and an excellent resort with a lovely beach and backdrop of stunning volcanic mountains. Here you'll find sun-drenched whitewash villas and hotels – the perfect place to unwind! The clear waters mean Playa Blanca is also a great spot for sailing, snorkelling and scuba diving too.
Best hotels in Playa Blanca for Christmas in Lanzarote: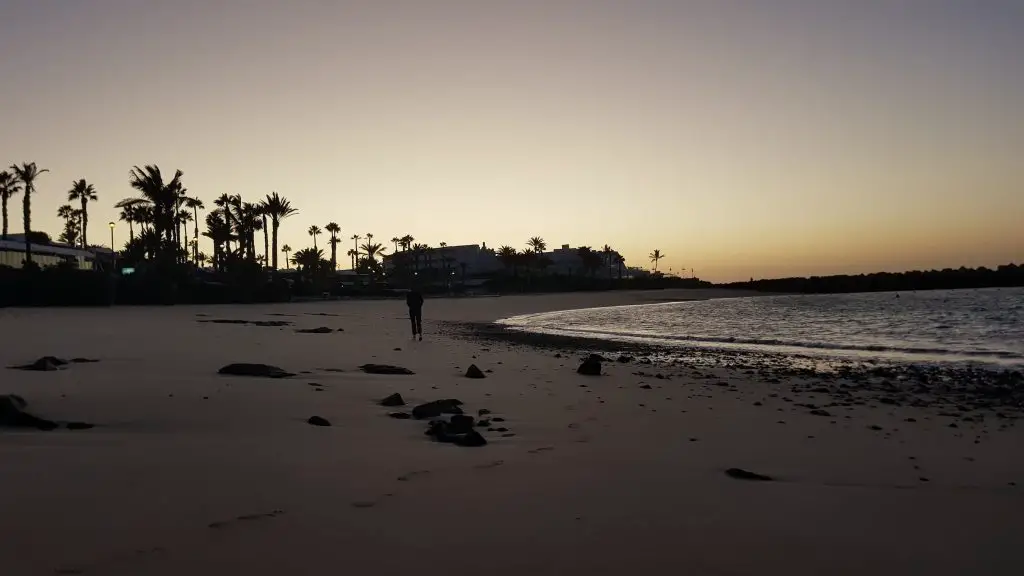 When do Christmas celebrations start and end in Lanzarote?
The official festive holiday dates in Lanzarote are the 25th December as well as the 1st and 6th January. These are when most shops, offices and commercial businesses close. However, in resorts, you should still find that many are open on official holiday dates too.
However, typically, Christmas celebrations begin from mid-November. For example, the Christmas lights switch-on in the Biosphere Shopping Centre, Puerto Del Carmen will take place mid-November. From then on, you can expect Christmas light switch on across the island as well as plenty of visits from Papa Noel/Santa Claus. Typically, Santa Claus visits the resort beaches throughout December.
You can also enjoy other Christmas events such as nativity scenes and Christmas markets and concerts throughout the month of December.
Christmas celebrations usually end after the 7th January. This is because of Epiphany night, where the tradition states that the Three Kings visit all houses during Epiphany (the night of the 5th January) to deliver presents. For their wishes to come true, children must write a letter to the Kings and post it or personally deliver the message to the Kings during a parade.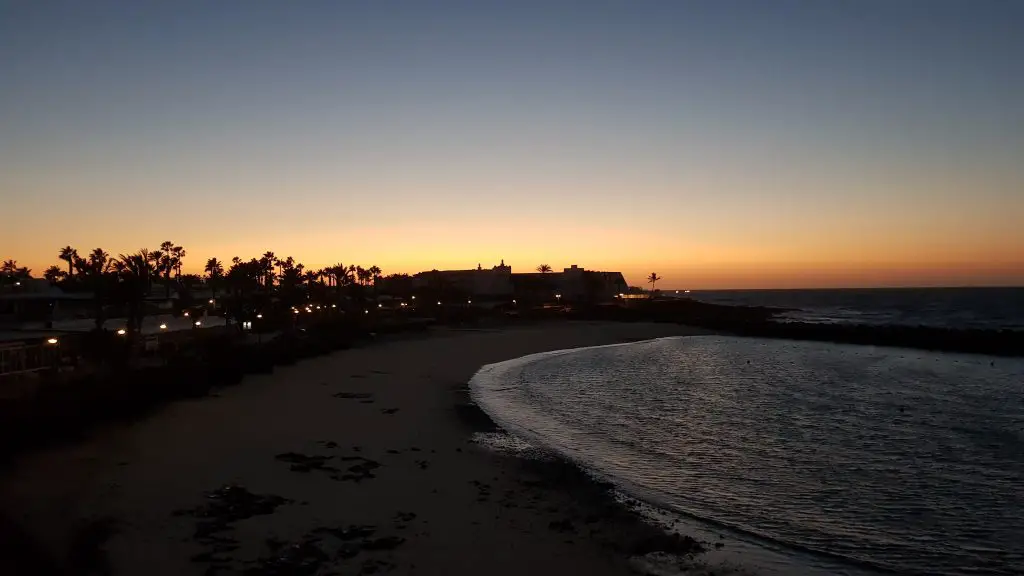 Are flights to Lanzarote expensive at Christmas?
Fancy Lanzarote Christmas holidays? It can be expensive to fly to Lanzarote throughout December and January as many people seek winter sunshine and Christmas on a warm, sunny Papagayo beach. To get the best prices, it is best to book your flights around 10-13 weeks ahead of when you want to go or look for last-minute deals.
If you are flexible on when you can travel, the 23rd and 24th of December can be the cheapest days to fly, if you want to arrive before Christmas day itself. If you want to wait until after Christmas day to travel, then you may find deals for the 28th to the 30th December.
Research from Skyscanner suggests the 16th December is the quietest day to travel while the Friday before Christmas is the busiest.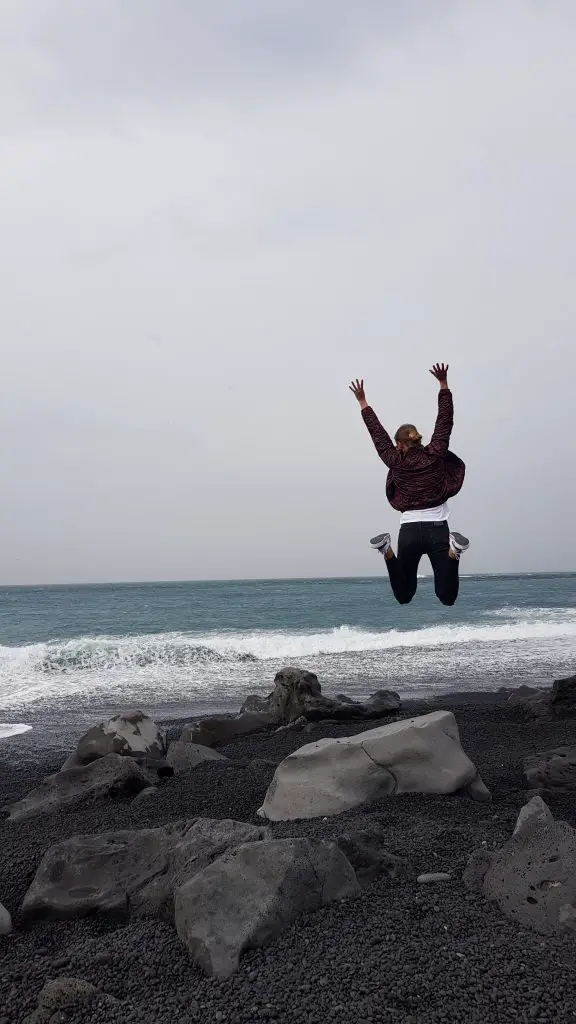 Do they celebrate Christmas in Lanzarote?
Absolutely! Christmas is a big deal in the Canary Islands. Visitors can expect to find lots going on in the resort centres and throughout the smaller island villages. The big attractions will adopt a Christmas theme, and there are plenty of Santa displays and festive lights twinkling across the island. Christmas in the Canary Islands really is a great idea!
The big Christmas attractions are the Beléns. These are intricate and imaginative nativity display which you can expect to see almost everywhere.
The Christmas tradition for Canarians is to enjoy a Christmas meal with families on Christmas Eve, followed by Midnight Mass at church. Christmas Day is a more relaxed affair, such as a day on the beach.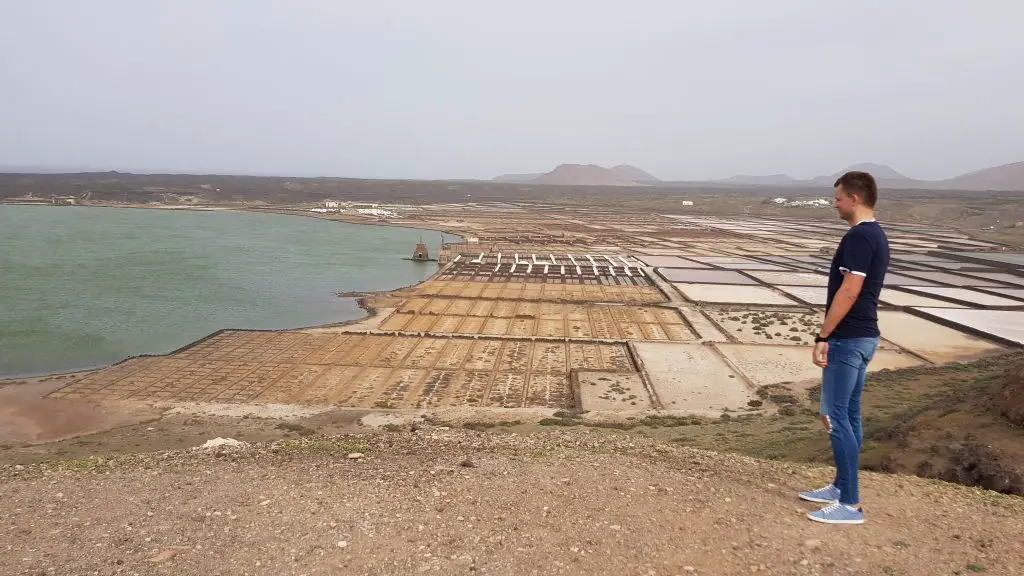 Will it feel Christmassy in December?
Yes! While the weather is warm and sunny throughout December in Lanzarote, you can expect to see plenty of festive lights, Santa Claus (or Papa Noel) and lots of Christmas music being played everywhere you go.
Everyone is in high festive spirits too – who wouldn't be happy with a relaxed, sunny Christmas on the beach?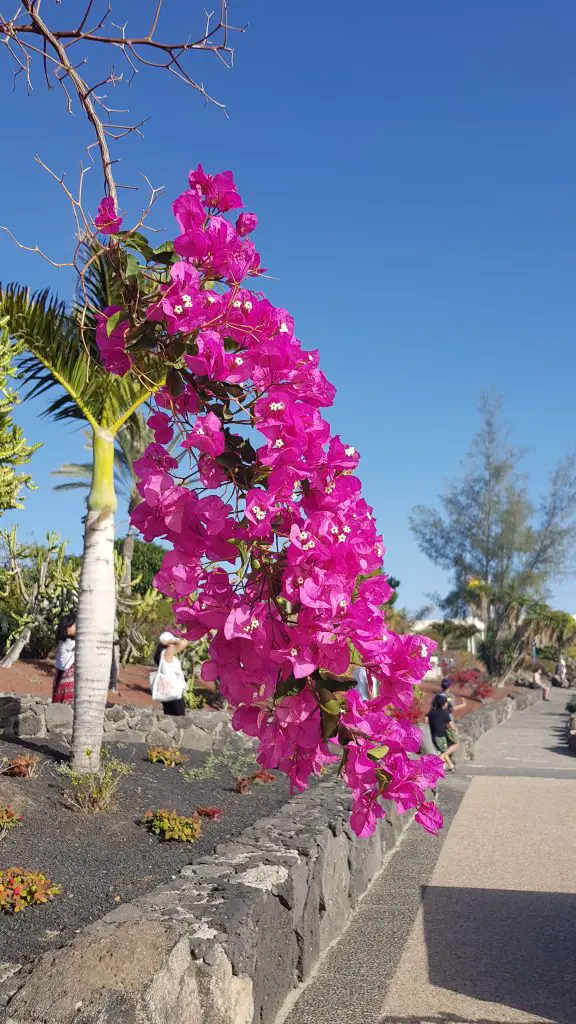 Is it hot in Lanzarote at Christmas?
What is the weather in Lanzarote in December? The average temperature in Lanzarote during December is 21 degrees Celsius. However, you can expect daytime temperatures in the twenties and evening temperatures falling to between 15 – 17 degrees. The ocean temperature is usually warm too.
Typically, the weather in Lanzarote on Christmas Day is warm and sunny, but you can never guarantee it.
Lanzarote weather Christmas facts:
| | |
| --- | --- |
| Weather in Lanzarote at Christmas: | warm & sunny |
| Temperature in Lanzarote in December: | 21 degress Celsis |
Weather Lanzarote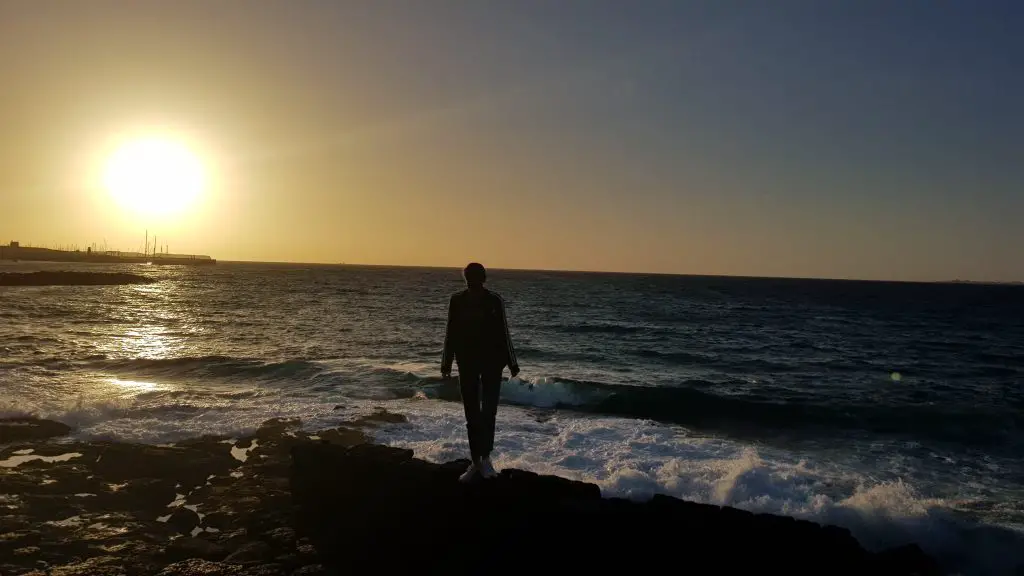 Can you get a tan in Lanzarote in December?
Yes, with warm, sunny temperatures you are likely to get a tan in Lanzarote in December and your holiday can consist of beach and pool days. The sun can be intense in December, so make sure to use adequate sun protection.
So, are you going to book holidays to Lanzarote in December this year?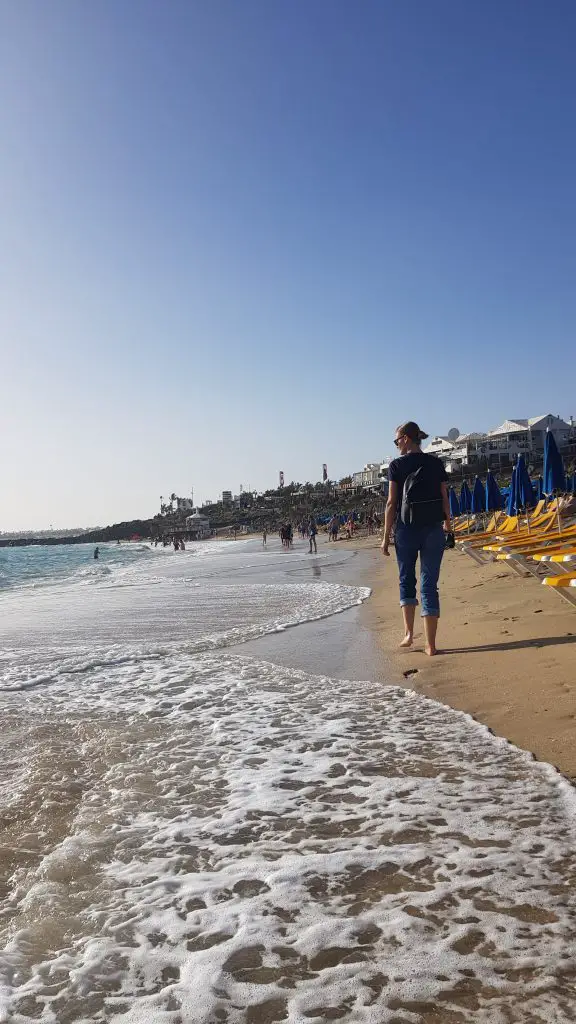 What to expect in Lanzarote at Christmas?
A trip to Lanzarote at Christmas will be similar to a visit at any time of year with many attractions open as well as busy hotels and resorts. You can enjoy days on the beach and sunbathing by the pool. You can also enjoy trips to the local island villages and tourist attractions.
However, the difference will be lots of festive decorations, Christmas music and many seasonal events to enjoy such as lights switch on and Christmas markets.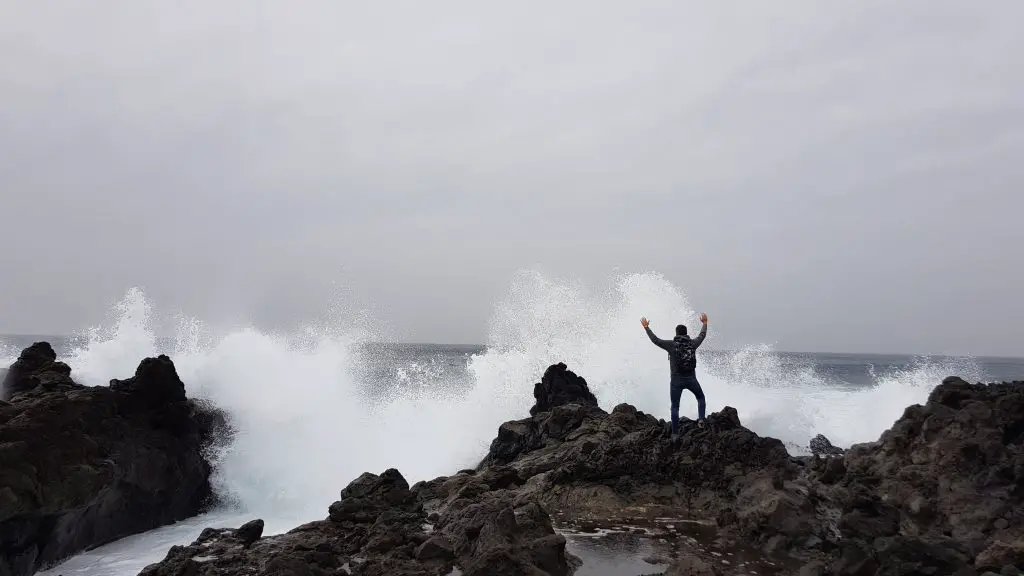 Will it be busy?
Many people want to have a sunny Christmas. As a result, Lanzarote at Christmas is usually busy and bustling with much frivolity in the air. Expect all the fun of Christmas, without the cold, dark days.
What is there to see and do?
A popular festive activity in Spain and the Canary Islands is to create nativity scenes known as Beléns. You'll find many of these on display throughout Lanzarote and often in each local church.
There are also larger nativity scenes on show. The exhibition in Yaiza is very popular, and there are also Nativity scenes in Tinajo and Haria which are well worth a visit.
However, one of the best things to do when spending Christmas in Lanzarote is going to the beach!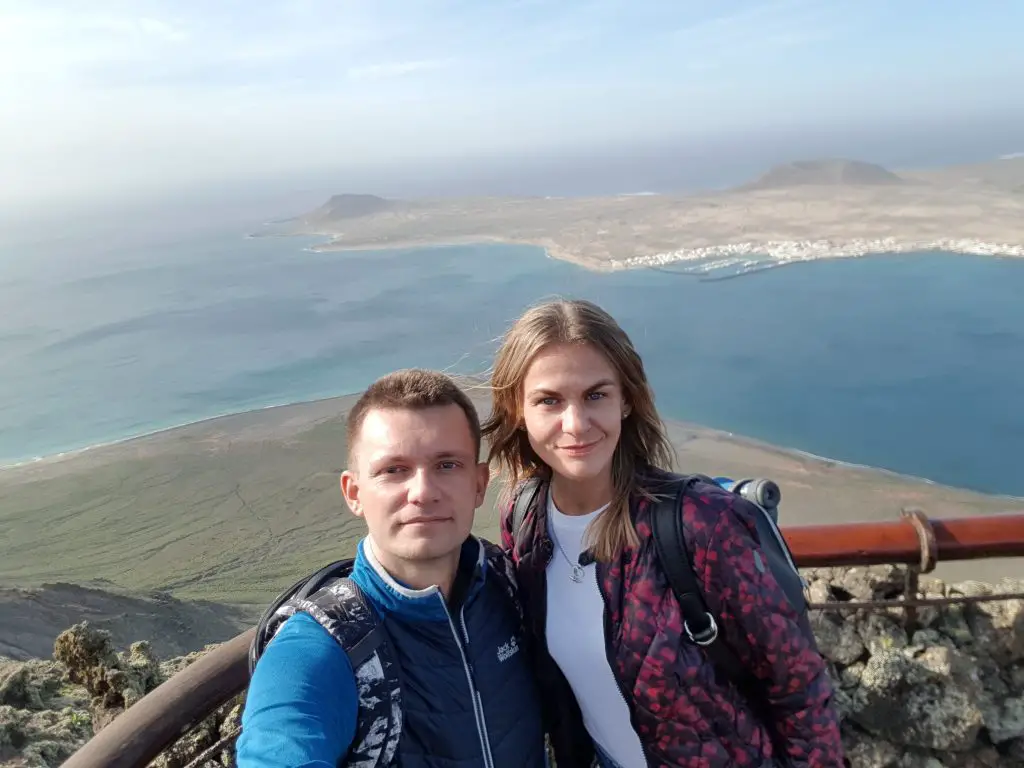 Can we get Christmas dinner?
Yes! Lots of bars and restaurant will be offering a Christmas dinner for the festive period, check out the British and Irish pubs for the most authentic Turkey and Trimmings options. However, you can also find lots of restaurants offering great food that may not be your traditional turkey dinner. Instead, Christmas Day meals could be fresh fish, steak or even tapas!
If you want to follow the Canarian tradition, then you can eat your big Christmas meal on Christmas Eve before Midnight Mass.
If there is something specific you want to eat on Christmas Day, then it is best to book your restaurant of choice in advance. They can get very busy, and many fill up months ahead of Christmas.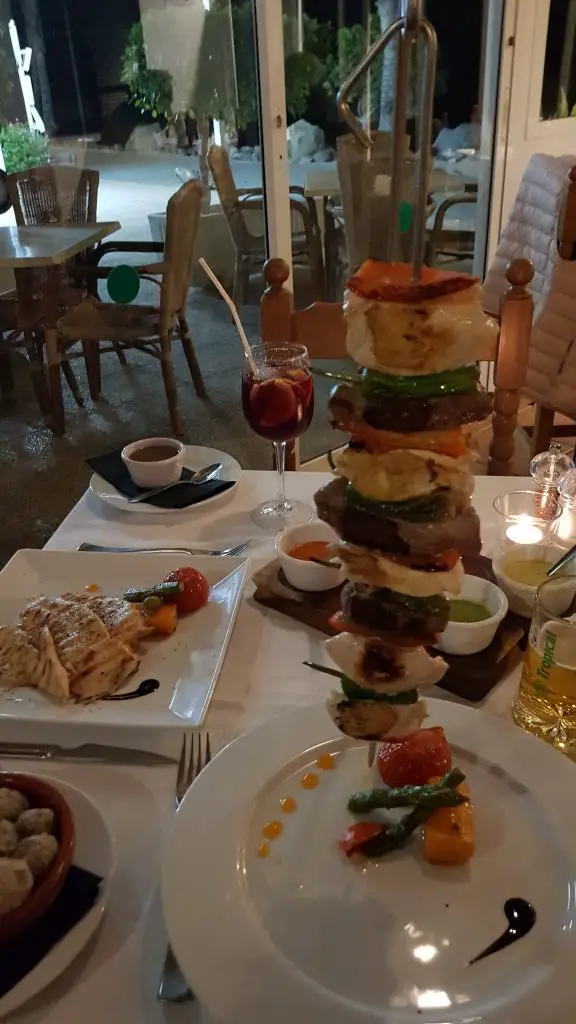 Does Santa come to give gifts in Lanzarote?
Santa Claus does bring gifts to children (and adults) on Christmas Day, and this is mainly because of the tourists that have brought this tradition over.
However, traditionally in Spain, Epiphany Night or the Three Kings Night is when children receive gifts. Every home will leave a shoe outside their house, so the Three Kings know how many people live there to deliver gifts for.
People also leave out dried figs and an alcoholic drink for the Kings and water for their camels. The following morning (January 6th) kids can wake up excited to see what the Three Kings have brought.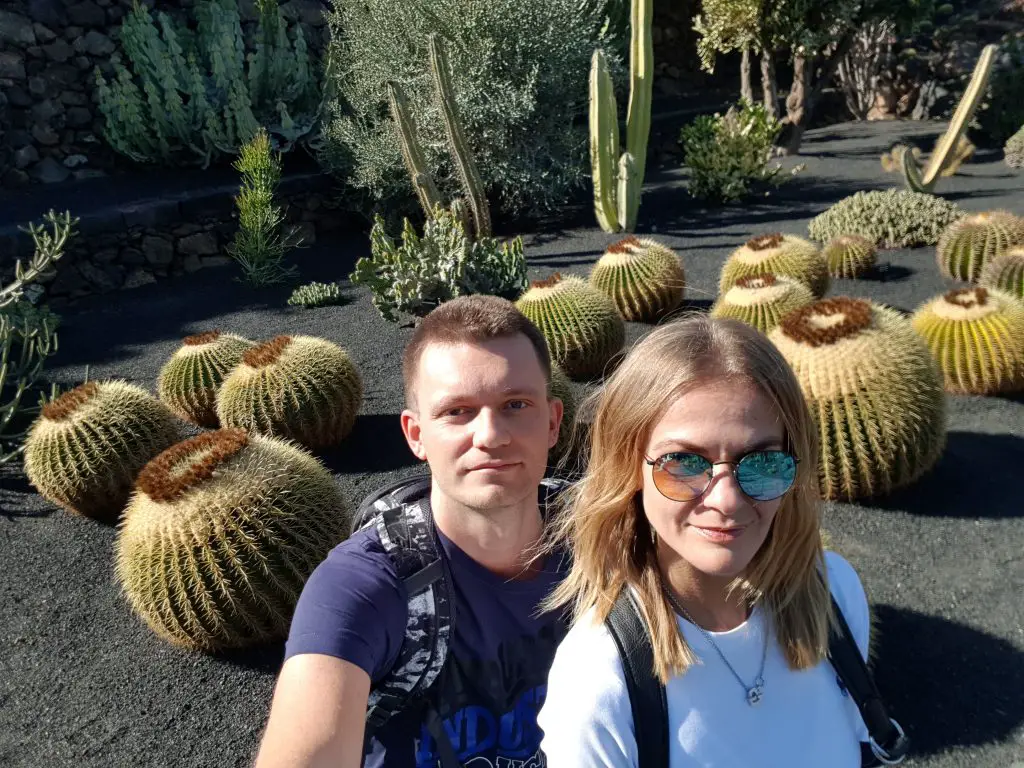 Is it worth visiting Lanzarote at Christmas time?
We absolutely loved our trip to Lanzarote at Christmas time. This Spanish island is known for it's all year round amazing weather which makes it a perfect winter sun destination in Europe. December holidays to Lanzarote is the best you can do!
If you combine that with great Spanish food and amazing landscapes you will know that it's totally worth visiting Lanzarote for Christmas! Ready to do that this year? 🙂
Planning a trip to Lanzarote this Christmas? Make sure you use the below resources:

* Find a cheap flight to Lanzarote

* Rent a car at Lanzarote airport, but before you do that read our guide about renting a car in Europe

* Book accommodation: 3* Hotels in Lanzarote start at €40!

* Read our other Spanish articles: Gran Canaria, Ronda or Tenerife
Lanzarote at Christmas FAQ:
Is Lanzarote hot in December?
It is not hot but the average temperature in Lanzarote is around 22ºC in December. This is really perfectly warm enough to spend some time on the beach and enjoy the warm winter sun.
What is the best month to go to Lanzarote?
December is probably one of the best months to visit Lanzarote. At this time of the year, there is nothing better than the winter sun.
What's the weather like in Lanzarote in December?
Lanzarote has pretty nice weather in December. With the temperature around 22 degrees, you can definitely say that Lanzarote is a perfect place to visit if you are after warm weather in December.
Is Lanzarote warm in December?
Yes, Lanzarote is a warm place during the month of December. The average temperature in Lanzarote is around 22ºC in December – perfect to enjoy the warm winter sun!
What is the average temperature Lanzarote December?
The average high temperature in Lanzarote in December is around 22ºC. But you can expect milder evenings with a temperature around 14ºC.
Is Lanzarote good at Christmas?
Without a doubt, spending Christmas in Lanzarote is a great experience. Many places around the island are decorated for the Xmas holidays and the weather is usually perfect!
What's the weather like in Lanzarote at Christmas?
If you like warm weather during Xmas then you will definitely enjoy your Christmas in Lanzarote. 22ºC is a perfect temperature to get a bit of tan and you can even give it a go and swim. The weather really is stunning in Lanzarote at Christmas.
Is December a good time to visit Lanzarote?
December is a great time to visit Lanzarote Island. If you are looking for winter sun then there is nothing better than visiting Lanzarote in December.
Where else in Europe can you spend Christmas?
There are many great places in Europe to spend warm Christmas without worrying about dark, cold weather. From the Spanish islands, including Fuerteventura and Gran Canaria, to Portuguese Madeira and Azores. On the mainland, Algarve, southern Italy and Greece are also very interesting options 🙂 So, what are you going to do this Christmas?
Love Spain?
Read our other articles related to this stunning country:
Unusual Things to do in Alicante
Unique places to visit in Spain
Love Europe? Read also: