Cathedral Beach Spain is one of the best-kept secrets in Spain! Learn when & how to get to Praia das Catedrais Beach to see this natural wonder
As Catedrais Beach is one of the most beautiful beaches in Europe. Spain is known for having sunlit, sandy beaches with picturesque views. But there's something about As Catedrais that just doesn't compare to other beaches that you may have holidayed on.
As Catedrais – car hire:
We have rented cars many times during holidays in Spain and we always used discovercars.com
Check out our guide to the best car rental Spain or simply explore the options directly on discovercars.com if you need a car during a trip to visit As Catedrais Beach.
As Catedrais Beach is one of the top beaches in Spain and for sure one of the best places to visit in Spain!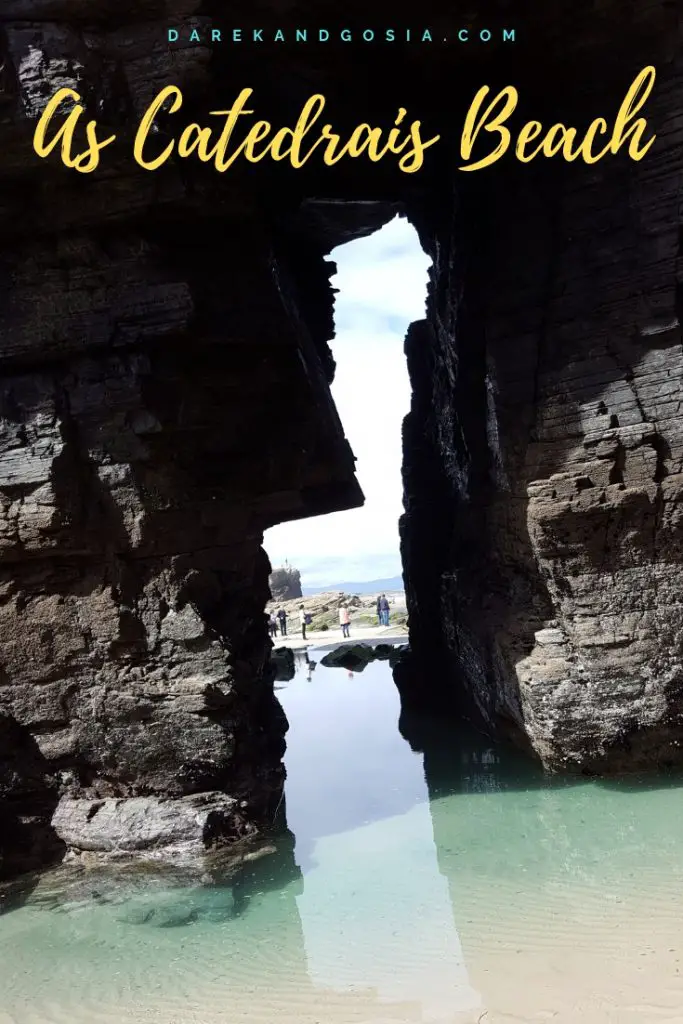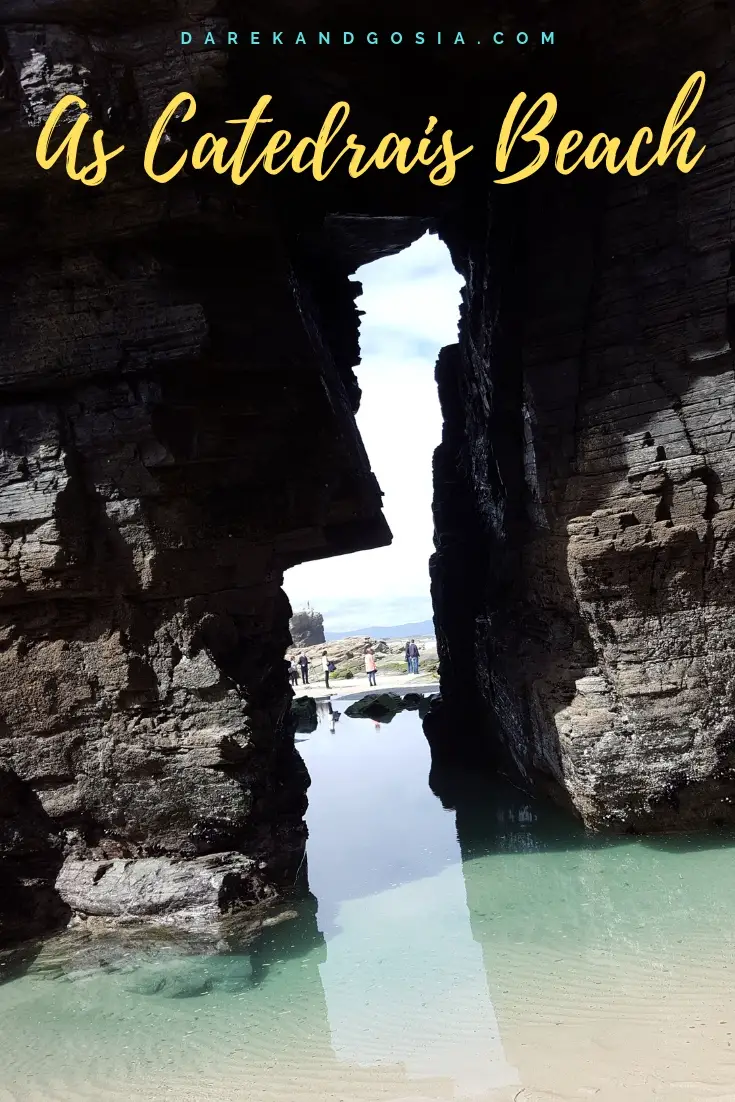 Where to stay around Ribadeo and As Catedrais Beach?
Looking for top hotels near As Catedrais Beach? There are many amazing places to stay during your holiday in Ribadeo. Please see below some of the TOP hotels we have selected for you:
"This Parador Hotel enjoys a picturesque setting overlooking the Eo Estuary in Ribadeo. Experience authentic Galicia with fabulous views from its dining room which serves characteristic, regional cuisine."
"Features a seasonal outdoor swimming pool, a garden, a fitness centre and bar in Foz. Among the facilities of this property are a restaurant, a 24-hour front desk and room service, along with free WiFi."
Need more inspiration? Find a hotel in your favourite part of Ribadeo region.
As Catedrais Beach: History and Facts
An interesting set of As Catedrais beach facts has been gathered for this piece, and we'd love to share some of them with you.
As Catedrais Beach is also known as its direct translation "Beach of the Cathedrals". Its name comes not from the fact that it has any cathedrals lining its borders, but from the formations of the cliffs that surround the shores of this particular beach in Spain.
Here, you can find one of the best landscapes in Europe!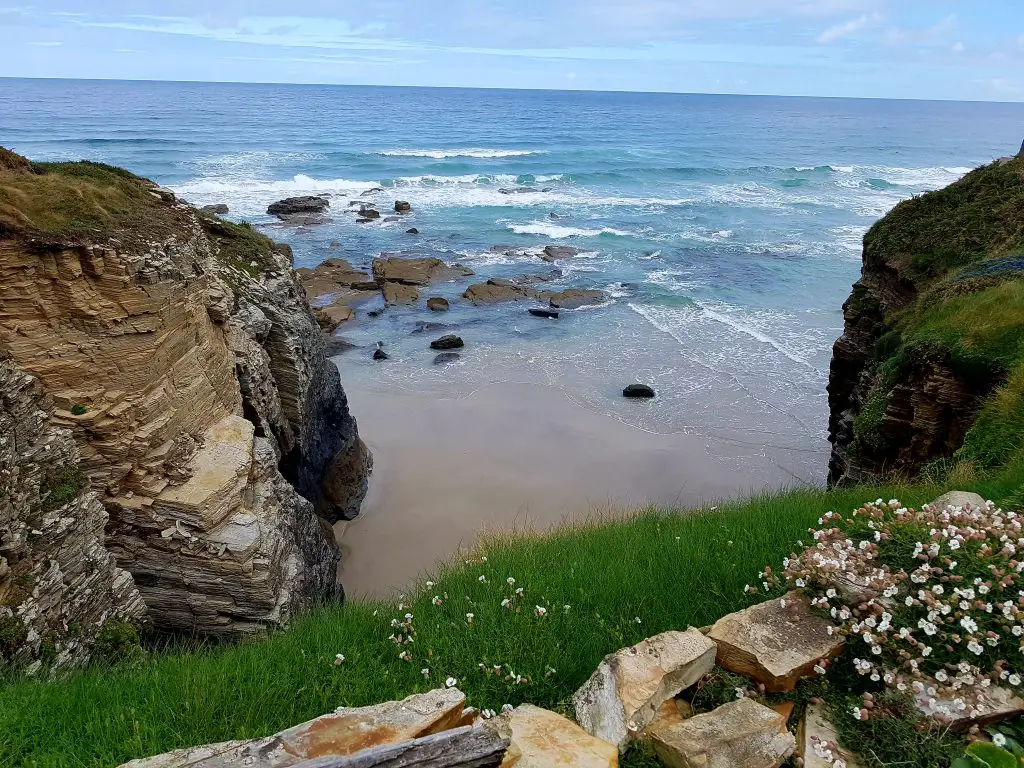 As Catedrais Beach, Spain: low tide
During low tide, and only during this time, you can access a sand deposit that has built up over the years – a rocky wall that is more than 30 metres in height and includes caves that are dozens of metres long. This formation is the reason for the beach's name and is a huge tourist attraction for beach-goers.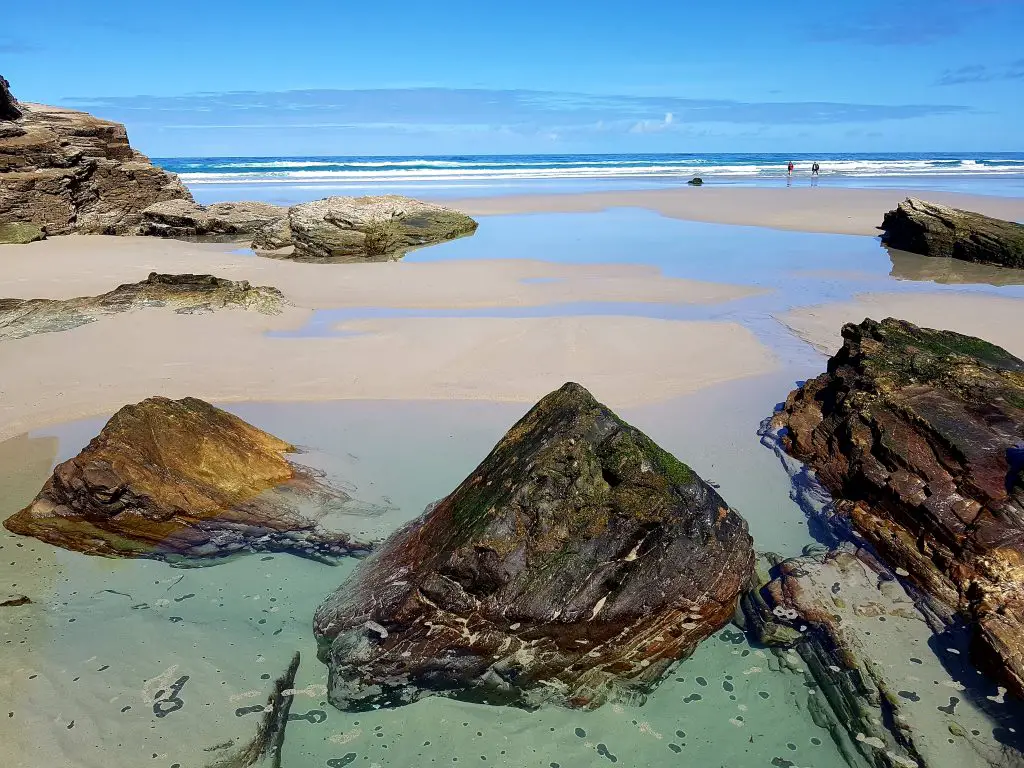 When the tide is at its lowest, you can even access other nearby beaches by traversing through this natural phenomenon. If you are going to do this, it's advised that you ensure you return before the tide starts to cover the beach again.
This happens quickly, so tourists should be extremely careful. The beach of the Cathedrals Spain tides are finicky and should be observed if a traveller decides to enter the sand cathedral.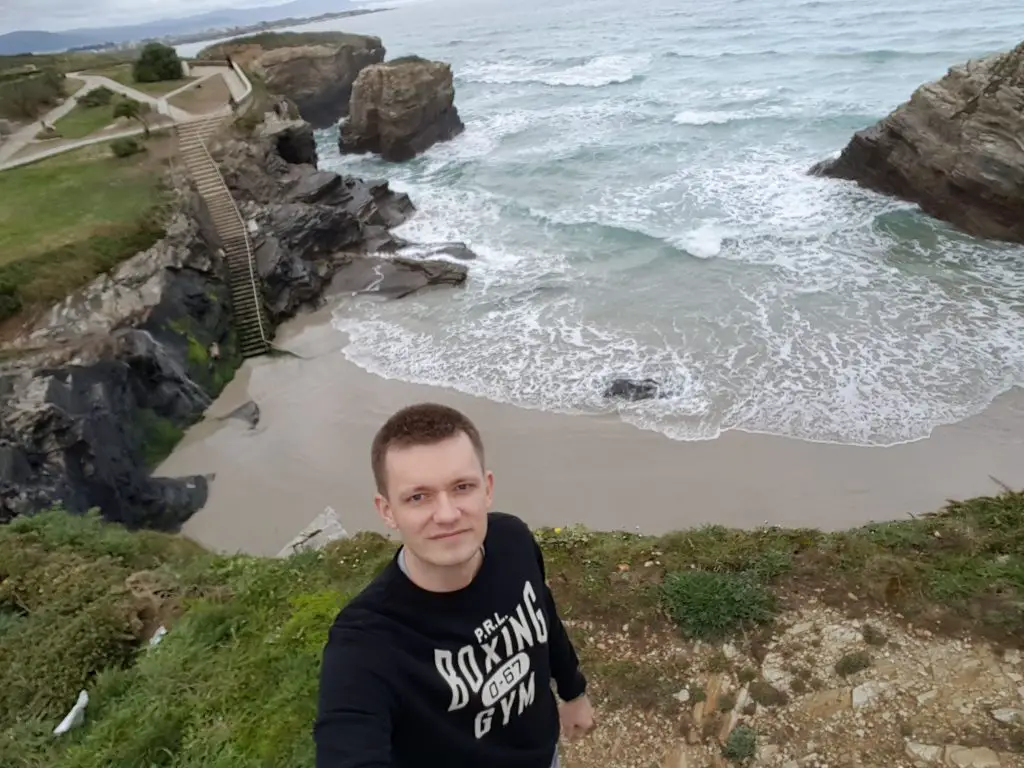 As Catedrais Beach: Location and Travel
As Catedrais beach's location isn't too hard to find. It's located in the Ribadeo municipality in Spain, on the Cantabric coast. If you happen to be in Ribadeo, then head about ten kilometres to the west from the town, and you'll find Praia Das Catedrais (or "As Catedrais" beach, which is the tourist name for the same place). Other names you'll find this area under are "Playa de Las Catedrales", which translates from Spanish to English as The Cathedrals beach.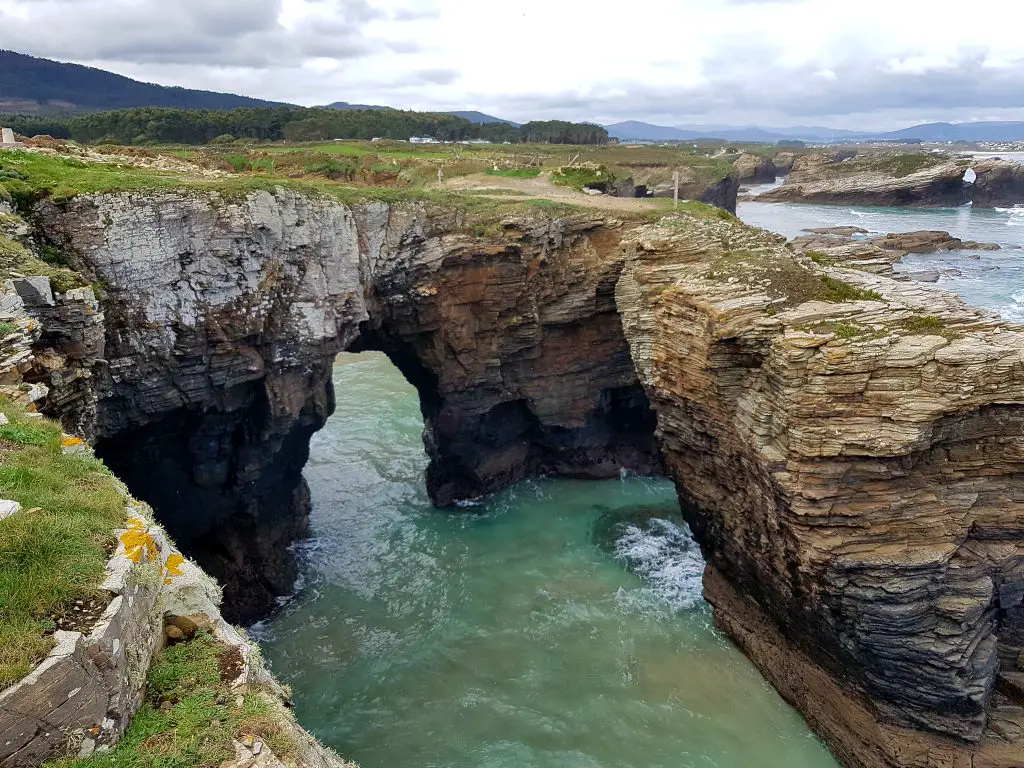 Where to fly to for As Catedrais beach destination?
Looking for flights to As Catedrais Beach? The closest main airports to Cathedral beach Galicia Spain are Asturias Airport, A Coruña Airport, or Santiago Airport. Asturias is an hour away by car, whereas the other two are approximately 90 minutes' drive away.
However, it's not completely unreasonable to travel in to the beach from one of the more major cities in Spain; we wouldn't recommend it, due to the distance, but if it's a sight you want to see, then perhaps staying at a nearby hostel or hotel would be a good choice to make.
This isn't a very touristy region of Spain so flights to Cathedral Beach can be a bit expensive. But if you book earlier you will definitely find something cheaper 🙂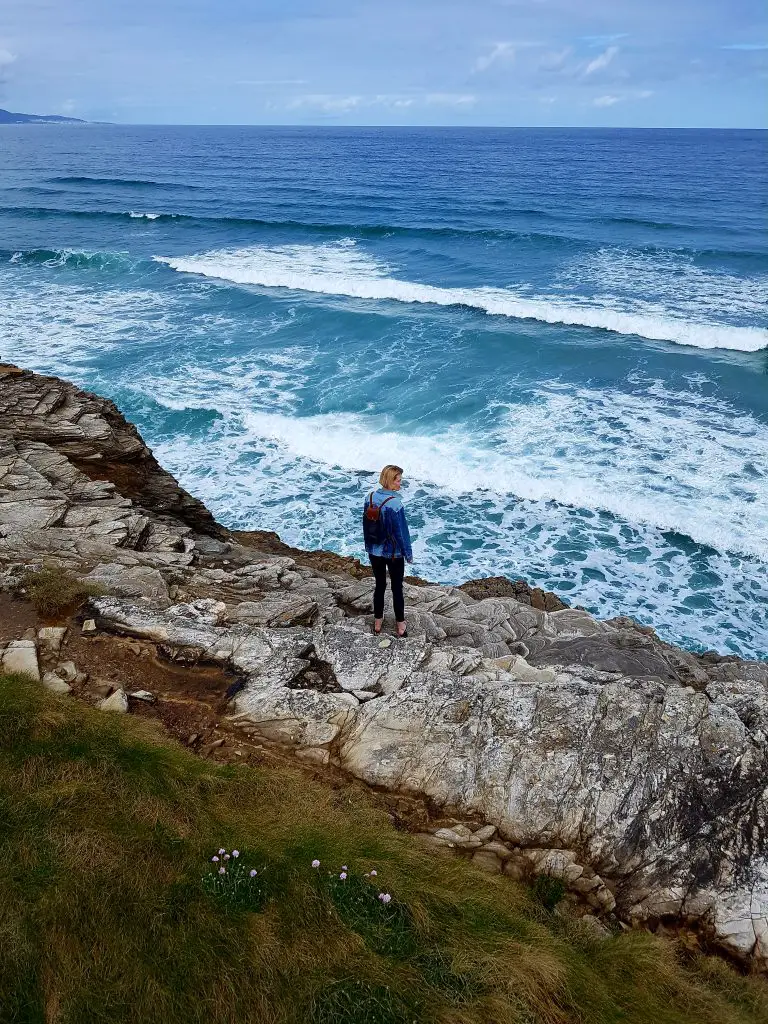 How to get to As Catedrais beach by car?
Since the A-8 motorway opened (that's the Autovía del Cantábrico motorway for those who know the roads by their names), it's much easier to reach As Catedrais Ribadeo by car than ever before. This road connects the town of Ribadeo to every part of northern Spain, and it's even connected directly to the A-6, which allows you to drive from Ribadeo to other areas in Galicia. To get to the beach from the A-8, just take the 516 turnoff and you'll be there in no time.
If you happen to be coming from a more central location in Span, take the A-66 going towards Oviedo-Avilés and then take the A-8 Autovía del Cantábrico motorway to reach the beach.
Many people include a trip to Cathedrals beach Ribadeo Spain beach while they are travelling in northern Spain for a bit longer – two-week itinerary for Asturias is a good place to start your adventure in this less-visited part of Spain!
Read our guide: Renting a car in Europe.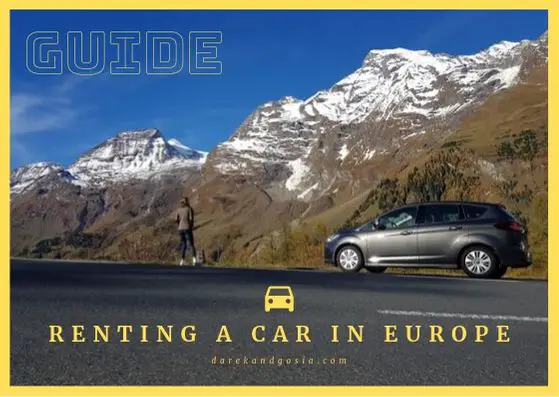 As Catedrais by public transport:
Thankfully, even if you aren't driving yourself, there are several ways to reach Beach of Cathedrals Spain. From Ribadeo, you can use Ribadeo's Taxi Service, who will be happy to take you to your destination. Alternatively, public transport is available.
Ribadeo's bus station offers a circular bus during the summer which completes four round trips each day; connecting Ribadeo with Playa de as Catedrais.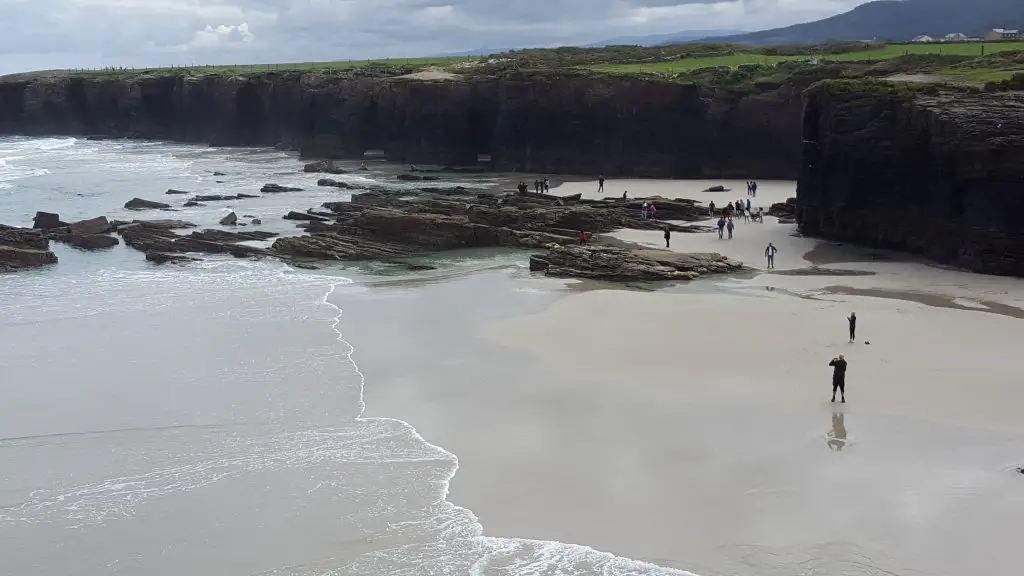 As Catedrais Beach: Activities
There's nothing like planning a beach visit to really get you excited for your latest trip into the sunniest country in Europe. Other than braving the giant sand cathedral, there are plenty of other activities to get your blood pumping when you visit Beach of the Cathedrals, Spain.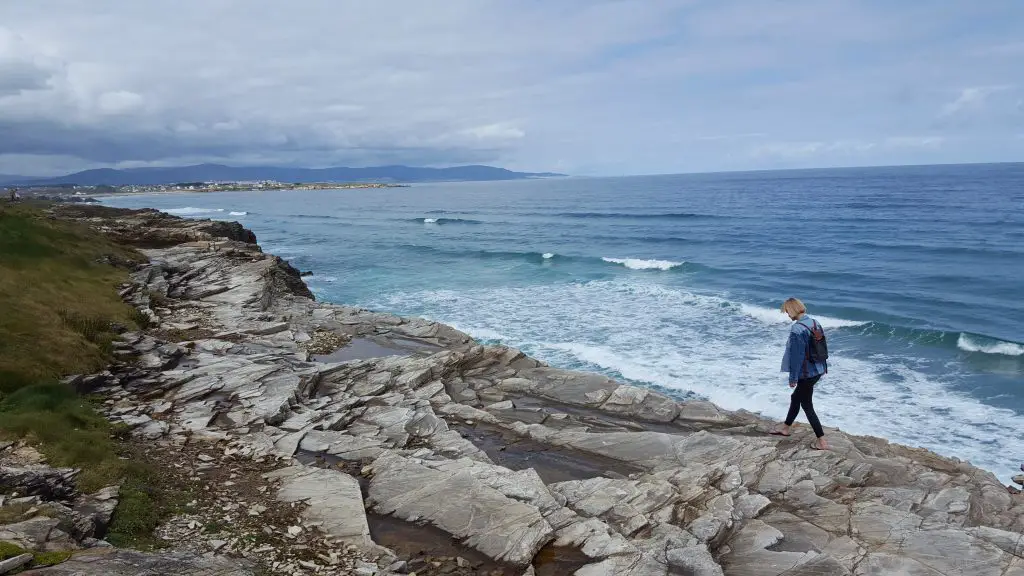 Ribadeo and the surrounding areas are full of things for the more active tourists among us to enjoy. There are your typical hiking trails, sailing, canoeing, diving, and even paragliding; if you're so inclined. Because it's a beach, let's talk about some of the water activities you can do here.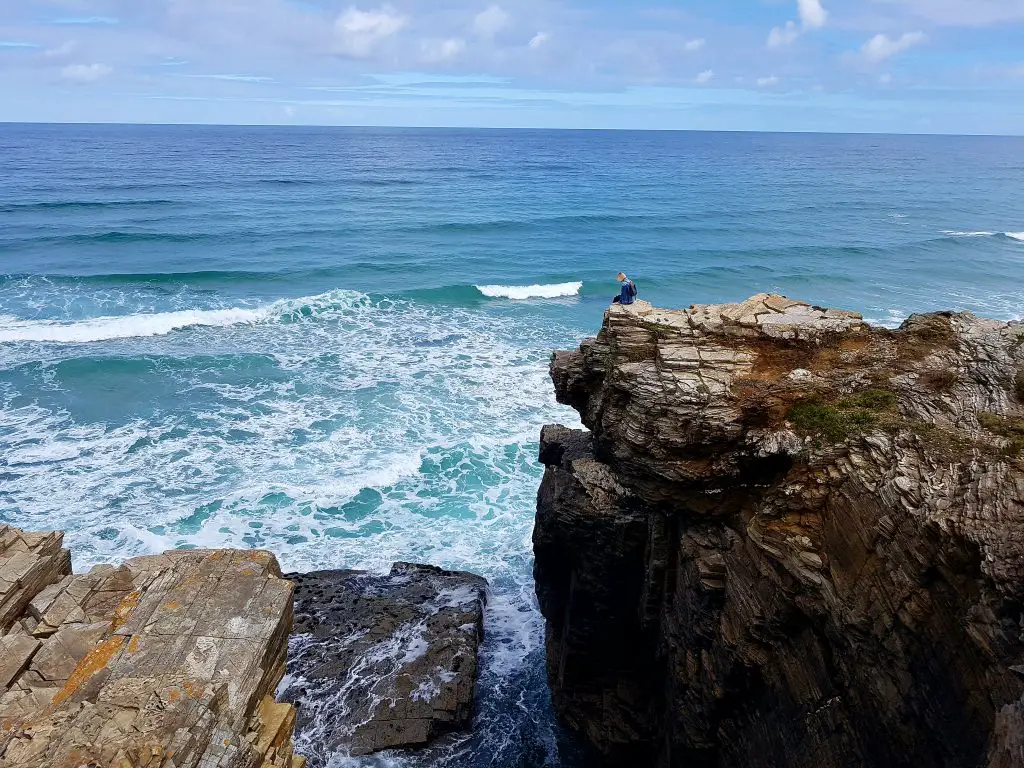 Surfing is a huge favourite of beach-goers, and you'll be glad to know that Cathedrals Beach Spain is essentially a completely horizontal beach. One long strip of coast that's great for going out and catching some waves before returning to whoever is waiting for you to get out of the water.
The large coastline is ideal for surfing, and there are good waves all year round.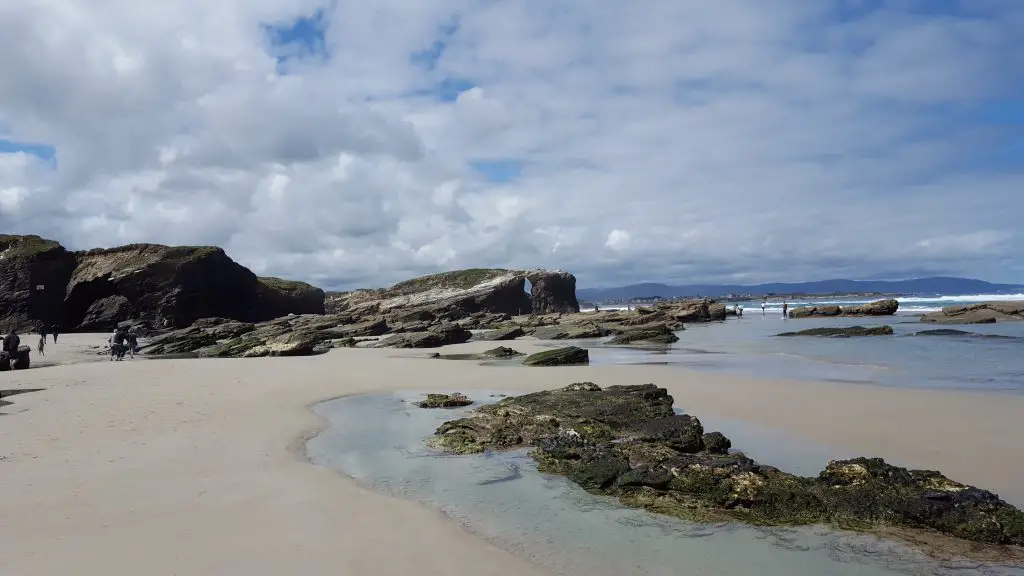 Want to be on the water but not necessarily in the water? The sailing around Ribadeo and As Catedrais is perfect for anyone – from the beginners to the experts. Club Náutico de Ribadeo run from Ribadeo, and they are more than happy to lend their services. Similarly, if you want to rent a boat and get out on the water by yourself. Contact Porta Norte for everything from a sailboat to a catamaran.
Make sure you stay till evening to watch the sunset at As Catedrais Beach. It is one of the best spots to watch the sunset in Europe!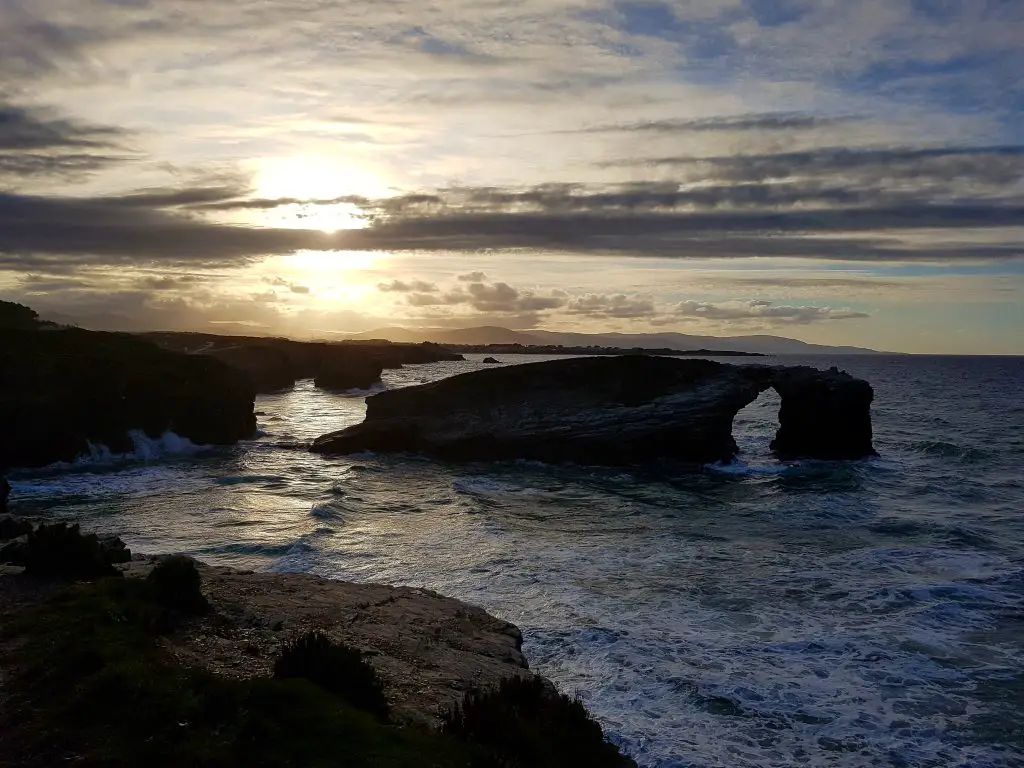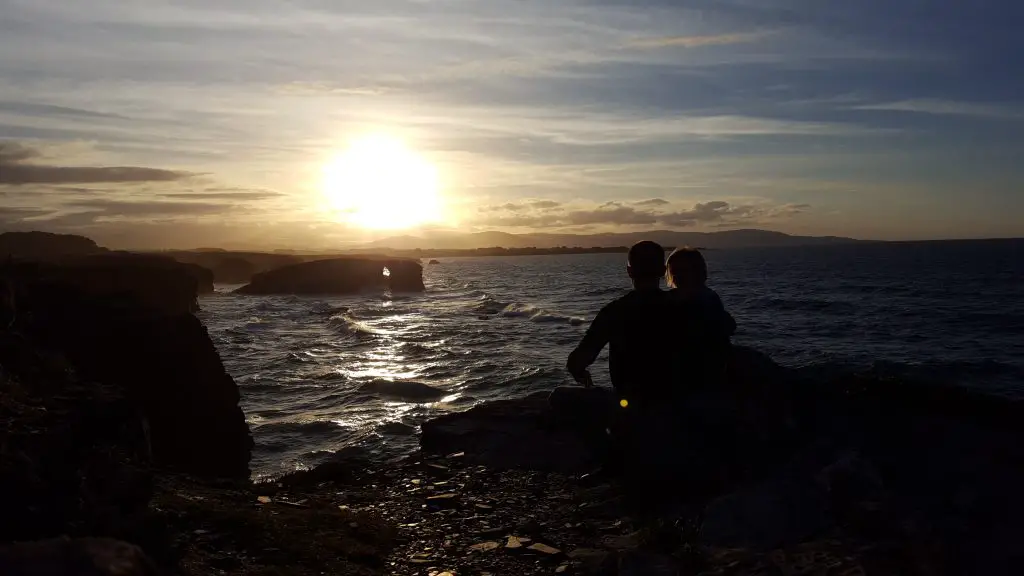 As Catedrais Beach: Where to eat
Restaurants are plentiful around As Catedrais beach. Less than half a mile from the beach, you'll find Restaurante Parrilla O Piano. It serves Galician food, barbecue and the standard seafood you expect of a restaurant by the coast. They are voted the top restaurant in Ribadeo on TripAdvisor and have a staggering amount of reviews.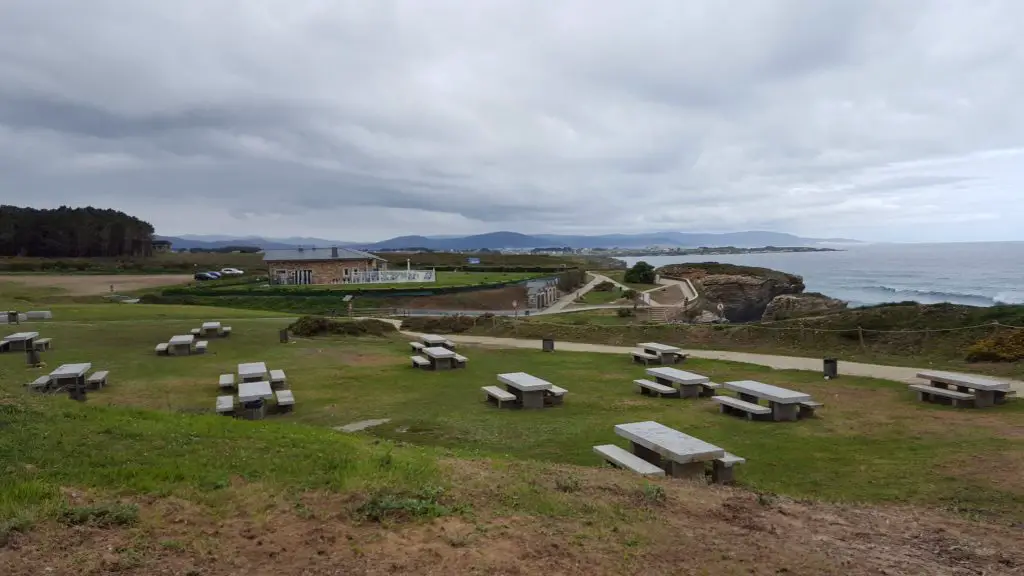 If you want something a bit more casual, then Galipizza is exactly half a mile from the beach. The pizza is well-reviewed, and many seem to agree that it's extremely good. Alternatively, Bar Taller is also nearby and offers takeout as well as indoor seating. It offers traditional bar food and visitors can experience a taste of Galician cuisine.
For places to eat right by the beach, we recommend visiting Restaurante Porto de Rinlo or Restaurante La Yenka. Don't forget to check if your restaurant needs a booking, as several of the ones we've listed do have booking services.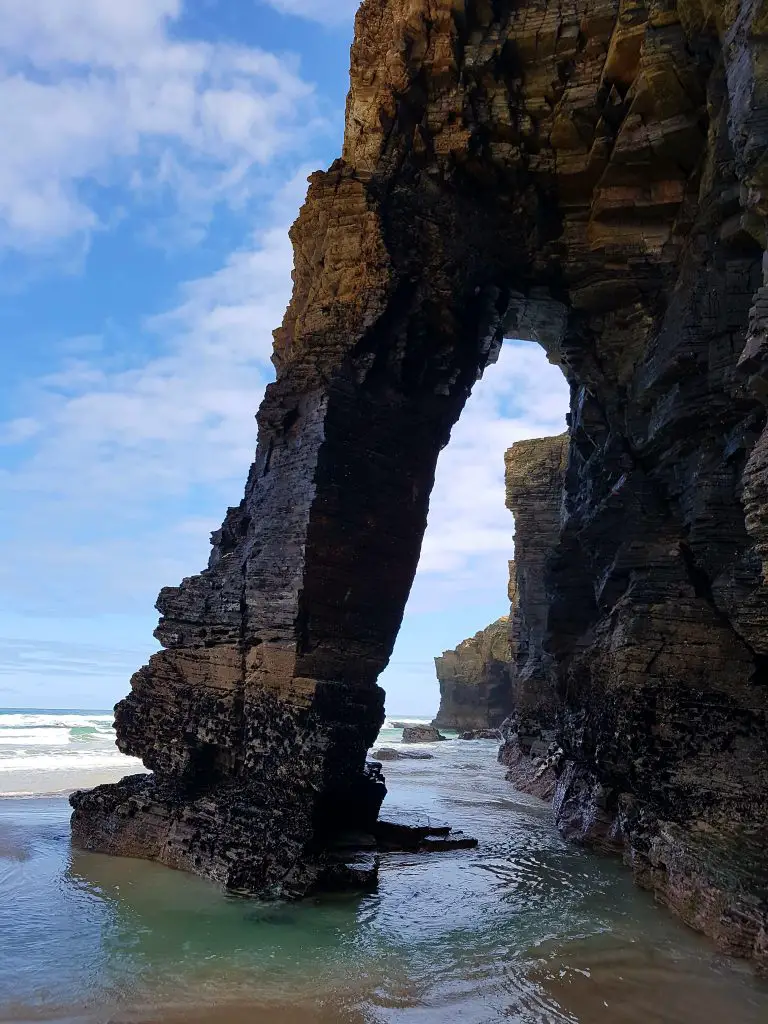 Is it worth visiting As Catedrais Beach in Spain?
100% yes! The Cathedrals Beach is a TOP European beach and one of the best natural wonders of Europe, so everybody should visit at least once in a lifetime. If you haven't been there – make sure you add this to your travel bucket list!
Love Spain?
Read our other articles related to this stunning country:
Unusual Things to do in Alicante
30 TOP attractions in Barcelona
Unusual Things to do in Tenerife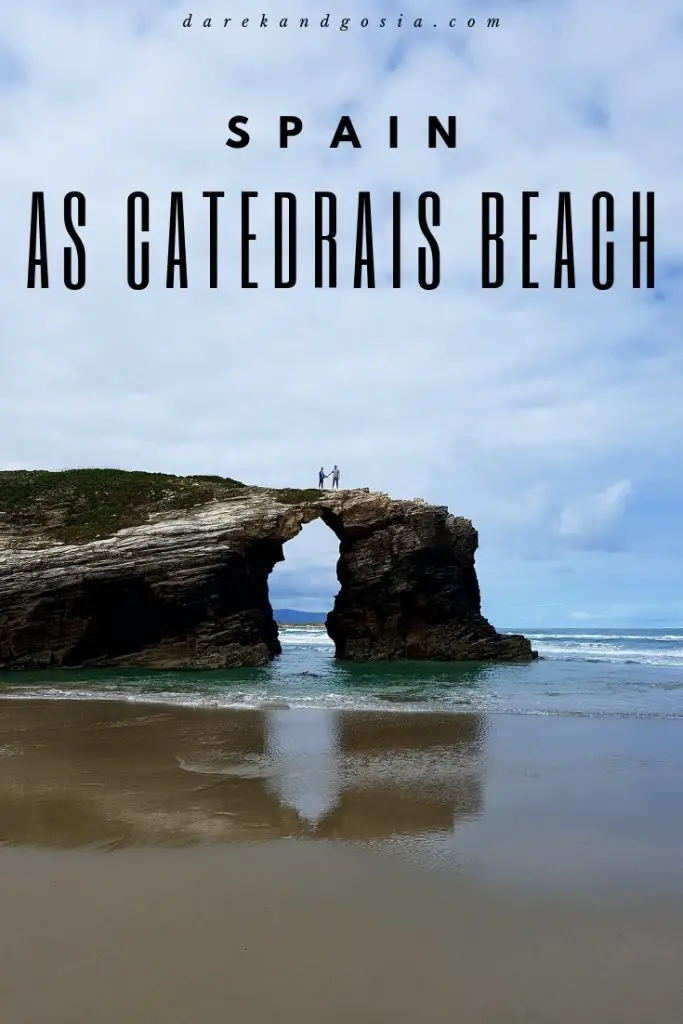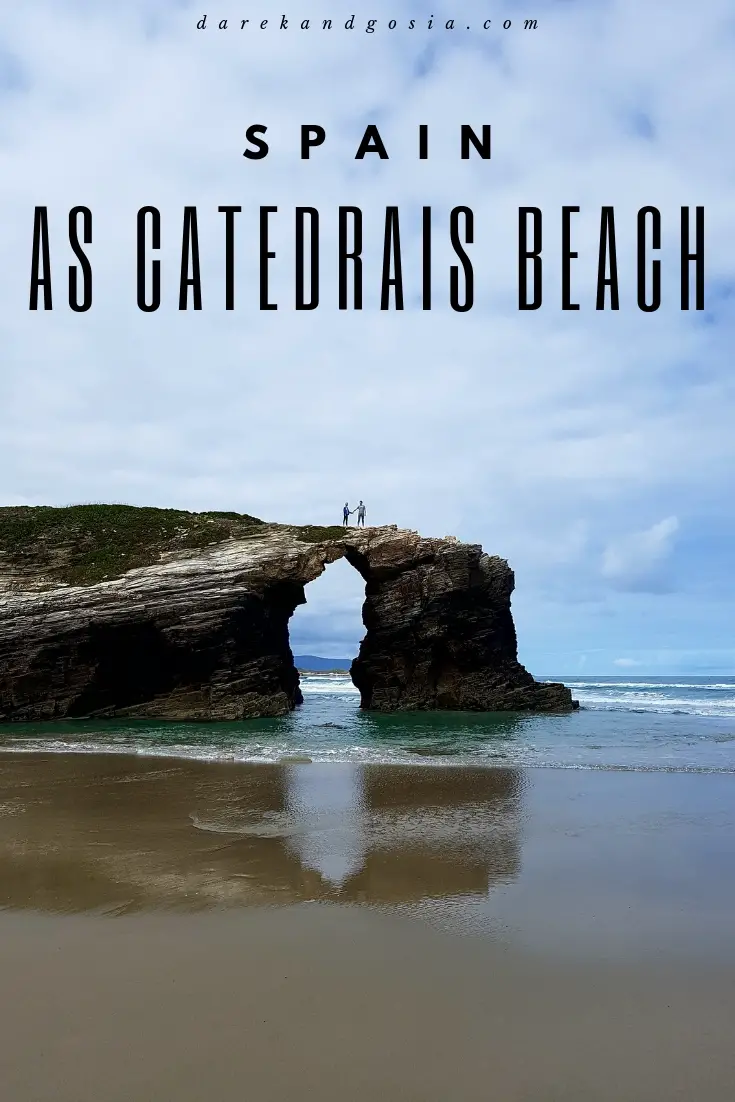 Articles you may like: